01.28.13
New Places Necklaces by Karin Johansson
PHOTOS BY JOHAN HÖRNESTAM
Don't get your hopes up — you won't find Karin Johansson's necklaces in the Sight Unseen shop anytime soon, or at any other shop for that matter. Johansson isn't a fashion designer, after all, but a Sweden-based jewelry artist who's spent nearly two decades learning and refining her metalworking techniques, and her pieces are only available through high-end galleries like Barcelona's Klimt02. That's where we spotted the New Places collection, a colorfully graphic amalgam of handmade elements in enamel, plastic, and precious metals, plus crushed and "reconstructed" stone; Johansson based each necklace on a different photograph she'd taken while traveling inside her own city and beyond. "The inspiration and the starting point for New Places were photos I'd collected for a few years of different views, landscapes, and cities," Johansson explains. "Simply by drawing a line in the picture and connecting the ends, then picking up the colors, I discovered a necklace giving hints of houses, streets, trees, water, sky, lines, and directions. The titles of the necklaces give clues about their origin, such as: Surrounded (my daily walk to the studio: walkway, trees, leaves), Neighbors (the neighborhood when watching from an early morning terrace), and Sunny Spot (a short moment of sun shining in the street)." Read more from the artist below.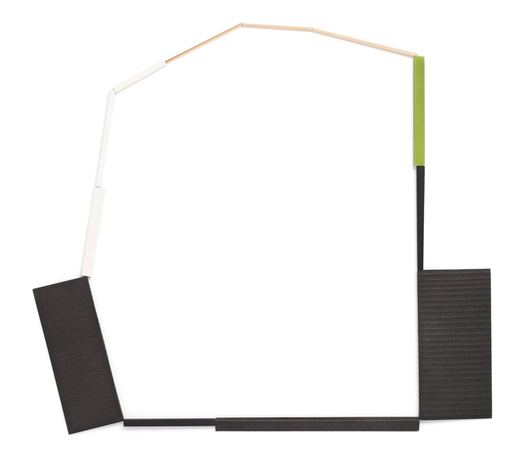 Karin Johansson, New Places – End of the Street 2011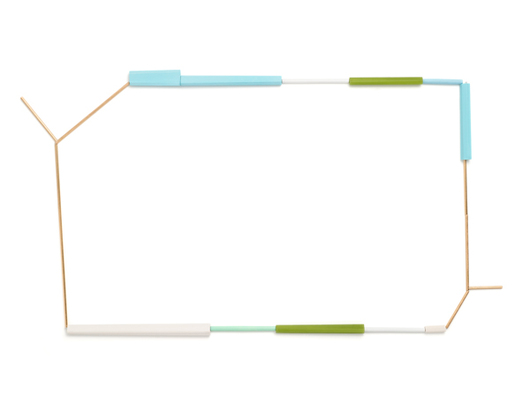 Karin Johansson, New Places – June 18 2011
"Ever since I graduated from the School of Design and Crafts in Gothenberg, Sweden, I've been busy in my studio in the center of town, creating jewelry and contributing to various exhibitions. My work is represented through some of the major international jewelry galleries in the US, Europe, and Japan. I have about two solo exhibitions every year; the two coming up will be in Stockholm and San Fransisco. For 14 years after I got my MFA in jewelry art and silversmithing in 1994, I was also running Hnoss Gallery in Gothenberg with some friends and colleauges, a meeting point for contemporary international jewelry.
"I can't pinpoint a certain moment when I decided to pursue jewelery, but I think there were some aspects of the field that attracted me, such as the scale and materials, or the wearibility and mobility. The challenges, opportunities, and questions around these issues still keep me busy and curious. I also very much like the process and experience of making jewellery, the daily work in my studio, although my input and inspiration usually don't come from jewelry itself. I'm very much influenced by my daily surroundings — people, a spot in the street, rooms, maps, the radio, my books, or just the papers and leftovers on my working table."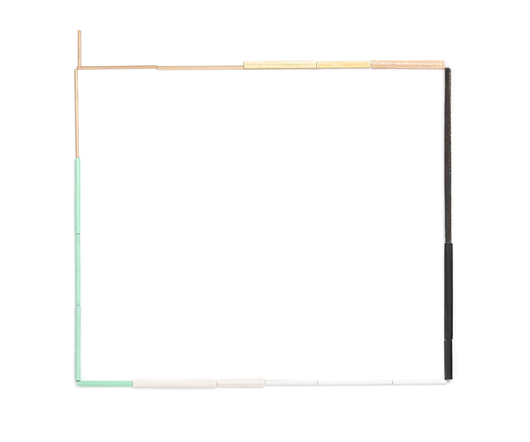 Karin Johansson, New Places – The Hidden Garden 2012
"Metal — mainly gold and oxidized silver — is more or less somehow always present in my work. I was trained in these materials and their techniques, and still I constantly find  new ways of treating it or using it to develop my ideas. In the last few years I've also very much liked using colors in my work, and in the New Places project it was of course necessary to use it in the transformation from picture to necklace. The colored parts are in this case made from enamel, reconstructed materials, and plastic. I love experimenting with materials — they're one of the best tools for strengthening the message, temperament, and expression you want to convey.
"When I'm in the sketching process for my necklaces, I work flat on my studio table, creating rooms, places, and pictures using actual parts and papers. I'm usually working on many necklaces at the same time, so it looks like a kind of map in my studio. I make all of the parts by hand, sawing, drilling, and fixing the surfaces. They're all different from each other. When worn on a body the necklaces turn into something different, depending on how the wearer decides what will be up or down. Wearing the piece, you become the inhabitant of the new place."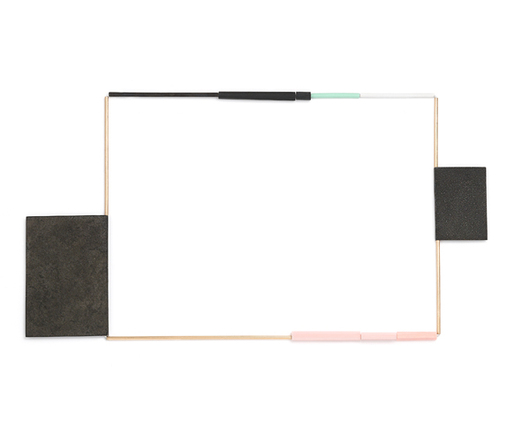 Karin Johansson, New Places – Between 2012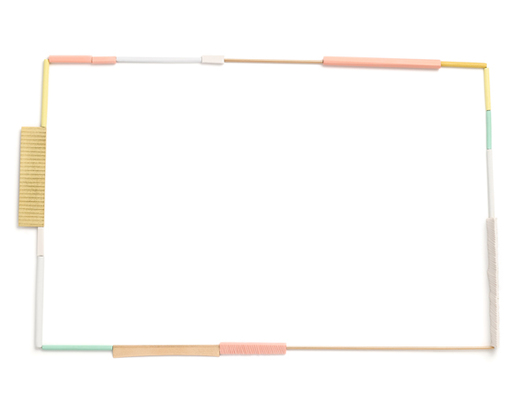 Karin Johansson, New Places – Evening Square 2011
"In March, I'll have a solo show at Platina Gallery in Stockholm, with new work from the New Places theme. Later this spring, my work will be on view at Galerie Sofie Lachaert in Belgium, in an exhibition featuring the work of six artists from six different diciplines, all interpreting the topic of repetition. My challenge for the moment is a package that I received yesterday, containing the most delicate Japanese paper you can imagine. I have some ideas in mind and I'll now try some of them out for a paper jewelry project that will be featured at the Tokyo Art Fair in March."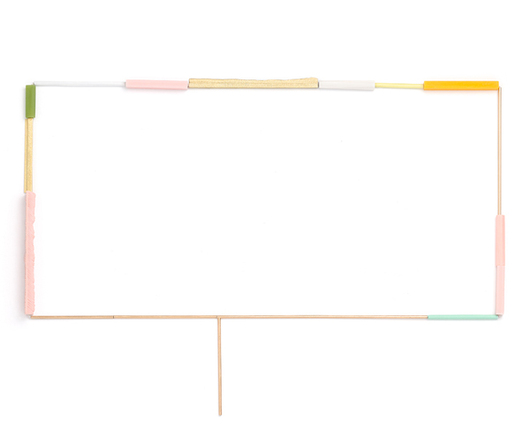 Karin Johansson, New Places – Shortcut 2012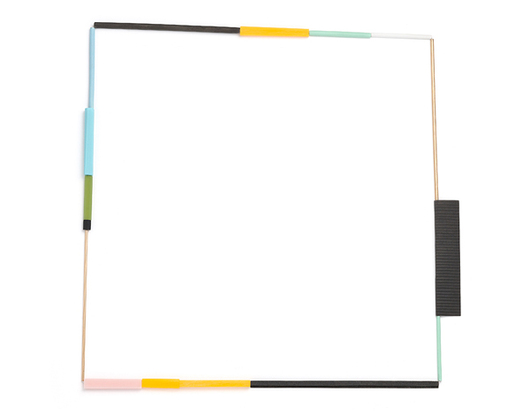 Karin Johansson, New Places – Overview 2012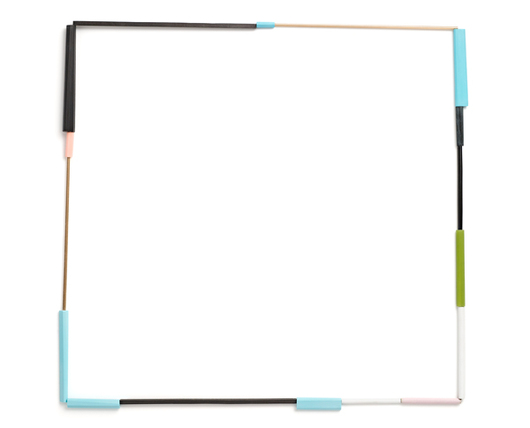 Karin Johansson, New Places – Market 2012