04.12.13
The Best of the 2013 Milan Furniture Fair, Part I
Greetings from Milano! Between all the Negronis and risottos, the late-night parties and the trips to Bar Basso, the Sight Unseen team has spent the past week treasure-hunting at the annual Salone del Mobile, and we're excited to share with you our first batch of finds. This post includes our favorite photos from days 1 and 2 of our trip, but there are many, many more in our Facebook album — click here to check it out! And stay tuned for more! (Above: new copper oxidized True Colours vessels by Lex Pott.)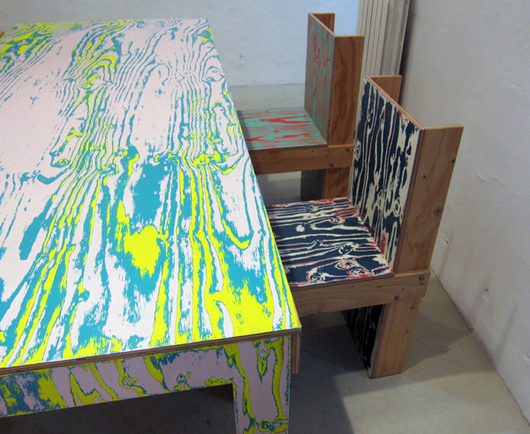 Painted plywood furniture by Schemata Architects / Jo Nagasaki, which we spotted at Rossana Orlandi gallery. Nagasaka is the one who made that amazing fluoro epoxy table a few years back.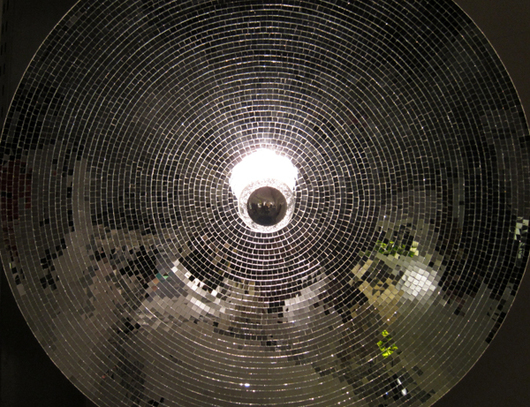 Bertjan Pot lamp for DHPH at Rossana Orlandi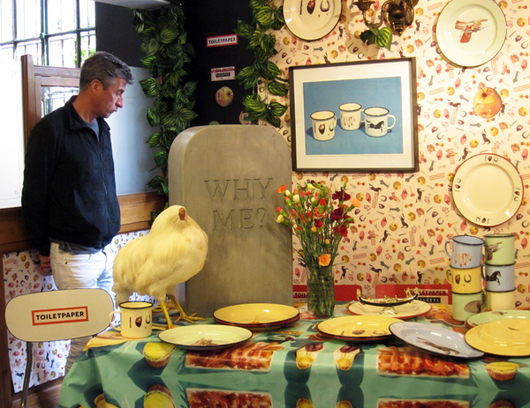 Artist Maurizio Cattelan was hanging in his Toiletpaper for Seletti booth at Rossana Orlandi, playing pranks on passersby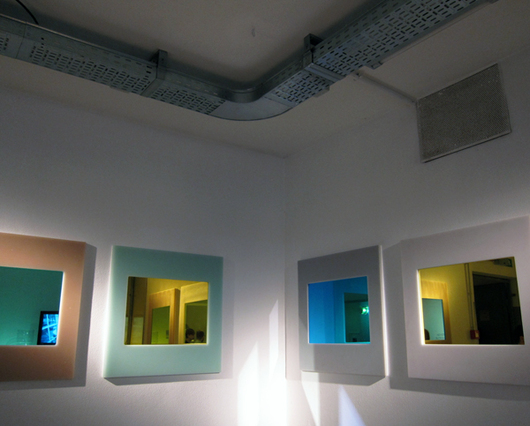 Minale-Maeda mirrors at Rossana Orlandi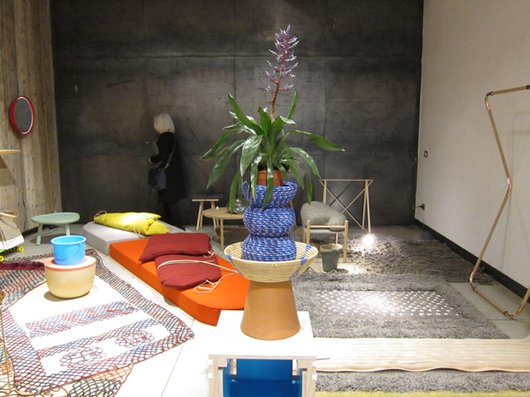 Scene from Nomadismi, an exhibition in Brera curated Li Edelkoort, with Stephen Burks Man-Made totem in the center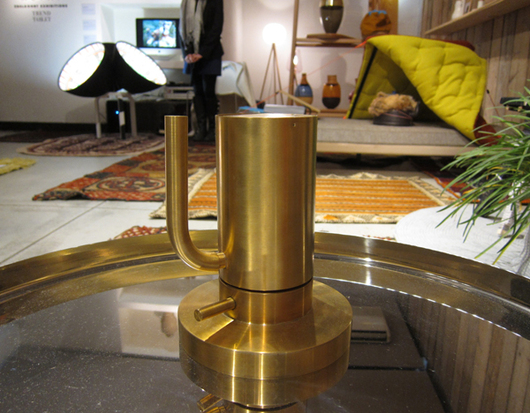 Nomadismi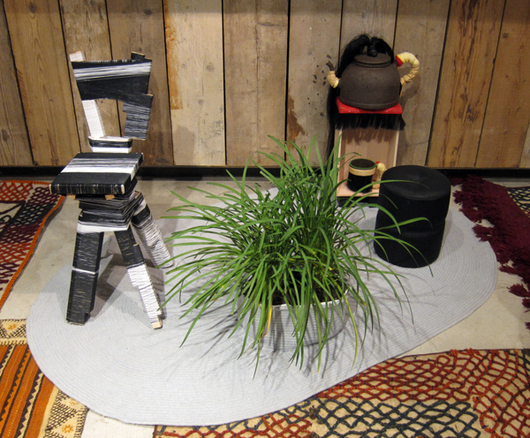 Anton Alvarez wrapped chairs at Nomadismi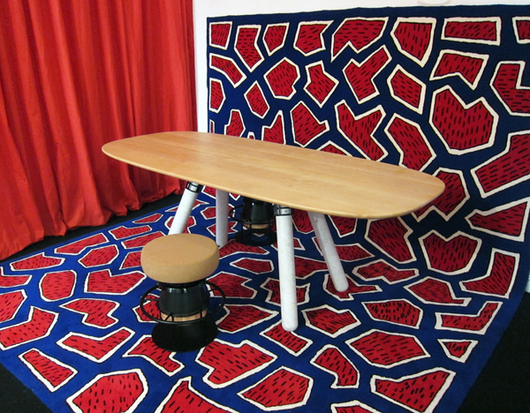 Pierre Favresse table and Nathalie du Pasquier rug at La Chance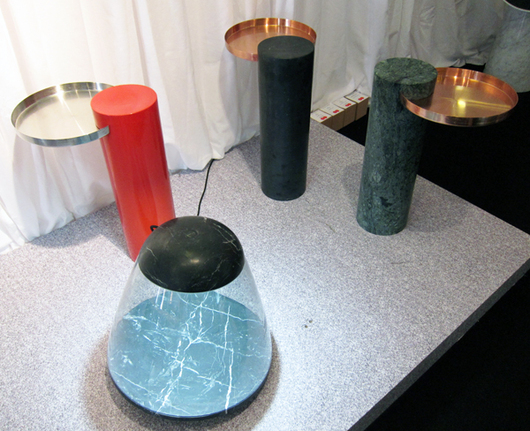 Sebastian Herkner's Salut tables at La Chance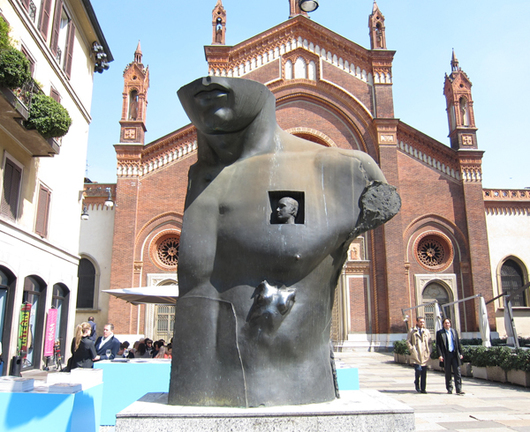 Surrealist sculpture in Brera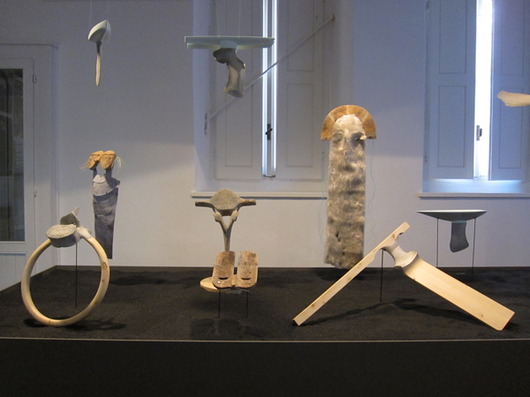 Iceland Whale Bones project by ECAL students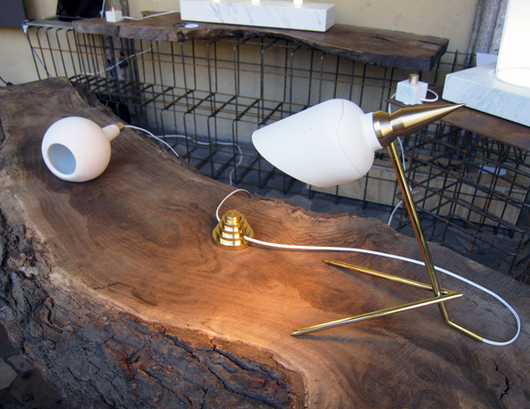 Brass-based lamps by Be Plus Have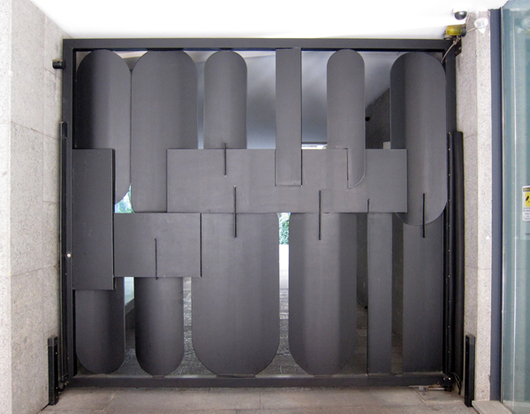 Amazing architectural details abound in Milan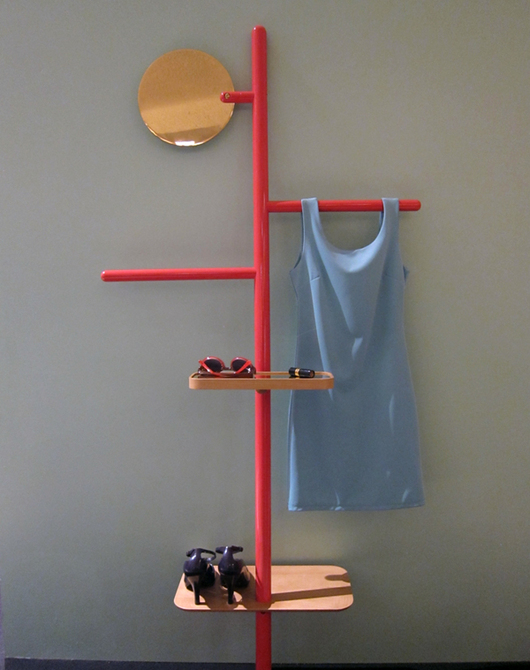 Brose Fogale coat rack at Designjunction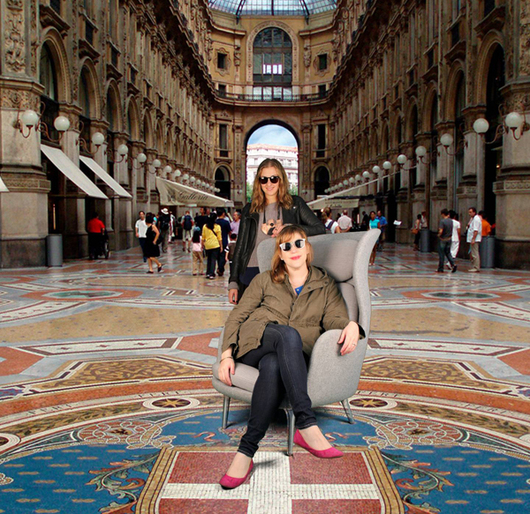 Upstairs at Fritz Hansen, visitors could sit in the new Ro Chair by Jaime Hayon and have their picture taken in front of a green screen. Um, yes please! The resulting photos placed us in 7 iconic cityscapes. We thought this one, in the center of Milan, fit the bill quite nicely!
Stay tuned for more Milan coverage, coming soon!