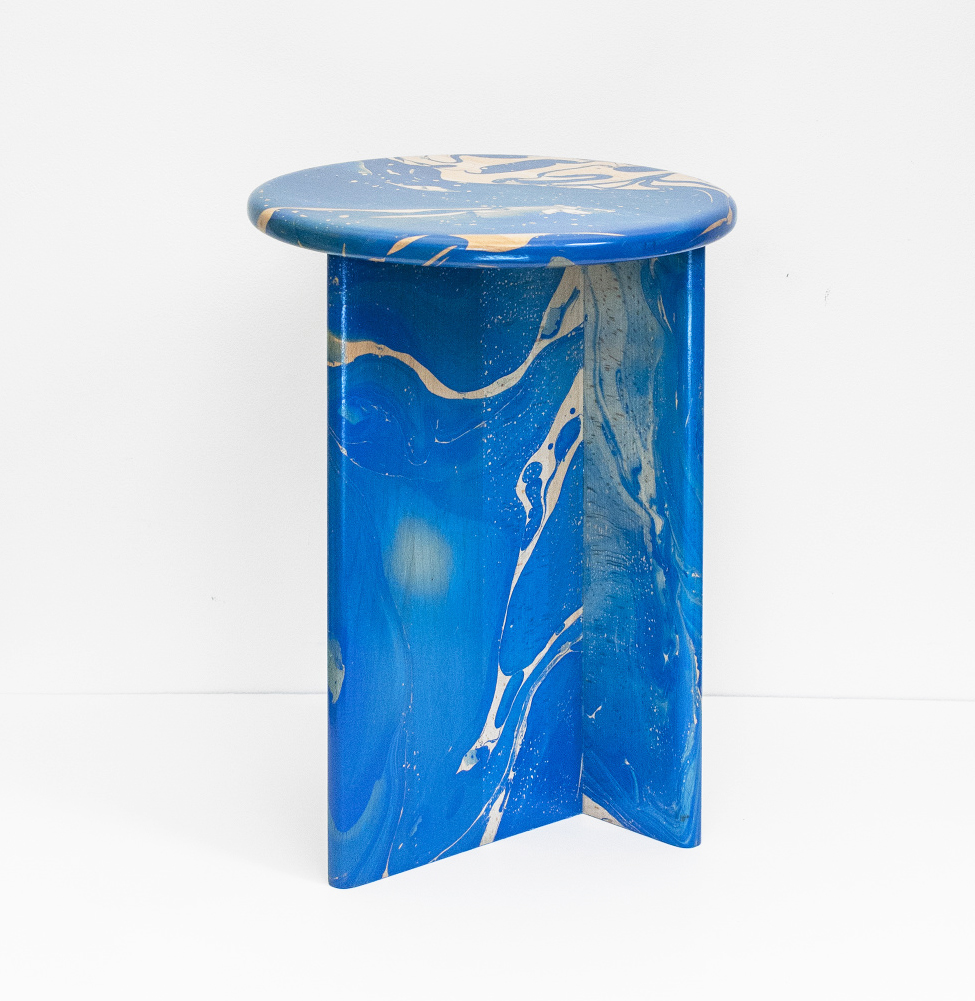 A weekly Saturday recap to share with you our favorite links, discoveries, events, and more from the past seven or so days. This week: A more economical marbled side table, a magazine-turned-shop, a polka-dot infinity room, and more.
Links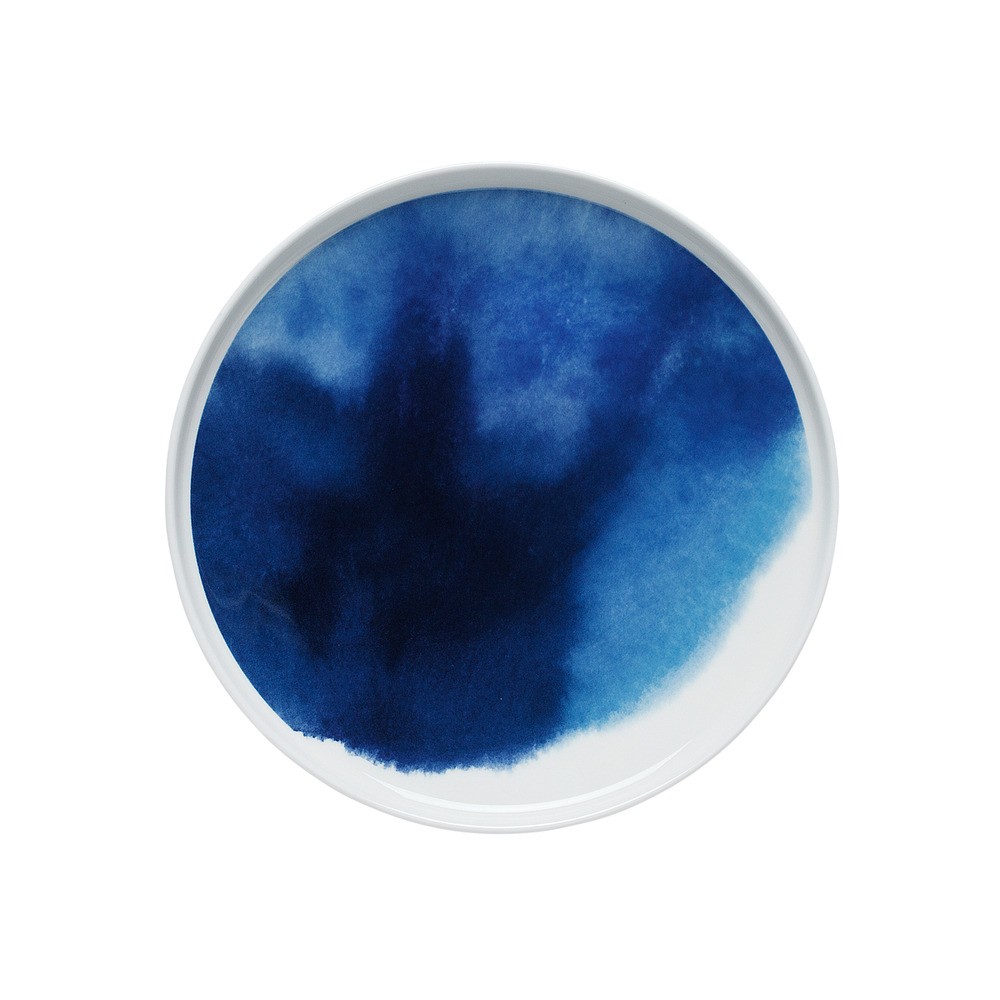 We've known this one was in the works for a while and now it's finally online! After more than 10 years in business, Dwell's joined the growing ranks of magazines-turned-retailers. Their online shop launched this week, and it's stocked with pieces by everyone from Egg Collective to Enzo Mari. We love these pretty, indigo-washed dinner plates from Marimekko, part of their new Weather Diary tableware collection.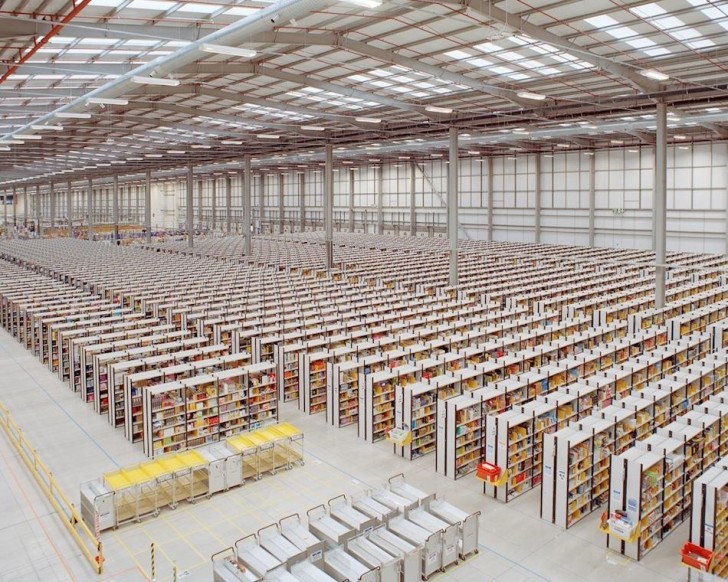 A great week for documentary photography discoveries: First, on Trendland, these Gursky-like photos by Madrid-based photographer Ben Roberts, which document a newly opened Amazon warehouse in a former coal mining town in the UK.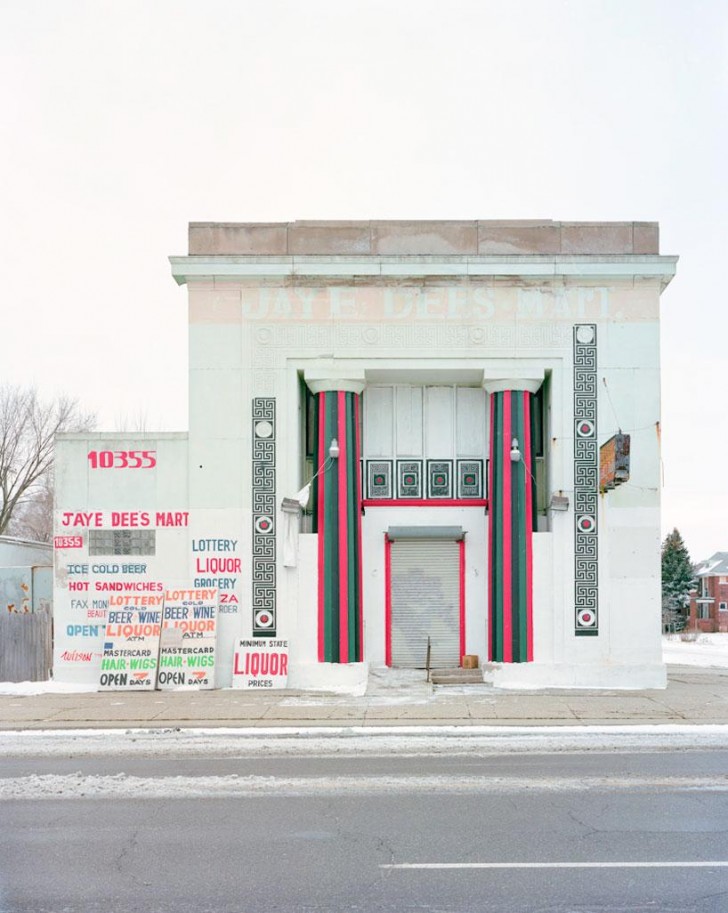 Followed by these images on Designboom, from New York photographer Michael Vahrenwald, of the fates that have befallen monumental U.S. bank buildings. Some are sad — a First National City Bank in New York is now a Payless— but we admit we kind of love what's become of this former Detroit Savings Bank.
Discoveries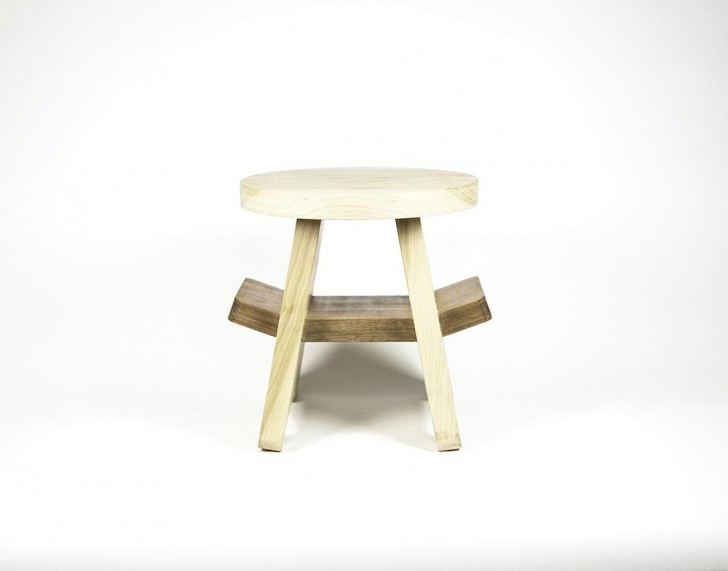 We have big plans to finally make it to Mexico Design Week next year, particularly if it yields lovely things like this: the Chiisai stool by one of our favorite up-and-coming designers Jorge Diego Etienne (check out his gorgeous tea trolley here). Chiisai, which combines traditional woodcraft with CNC cuts, was part of Diez Cien Mil, a project developed by furniture company La Metropolitana and creative director Francisco Torres. The brief was simple: 10 designers were asked to design a stool following a strict brief about materials, sizes and production costs for an edition of 100 units that shouldn't have a price over $1,000 pesos ($75 USD).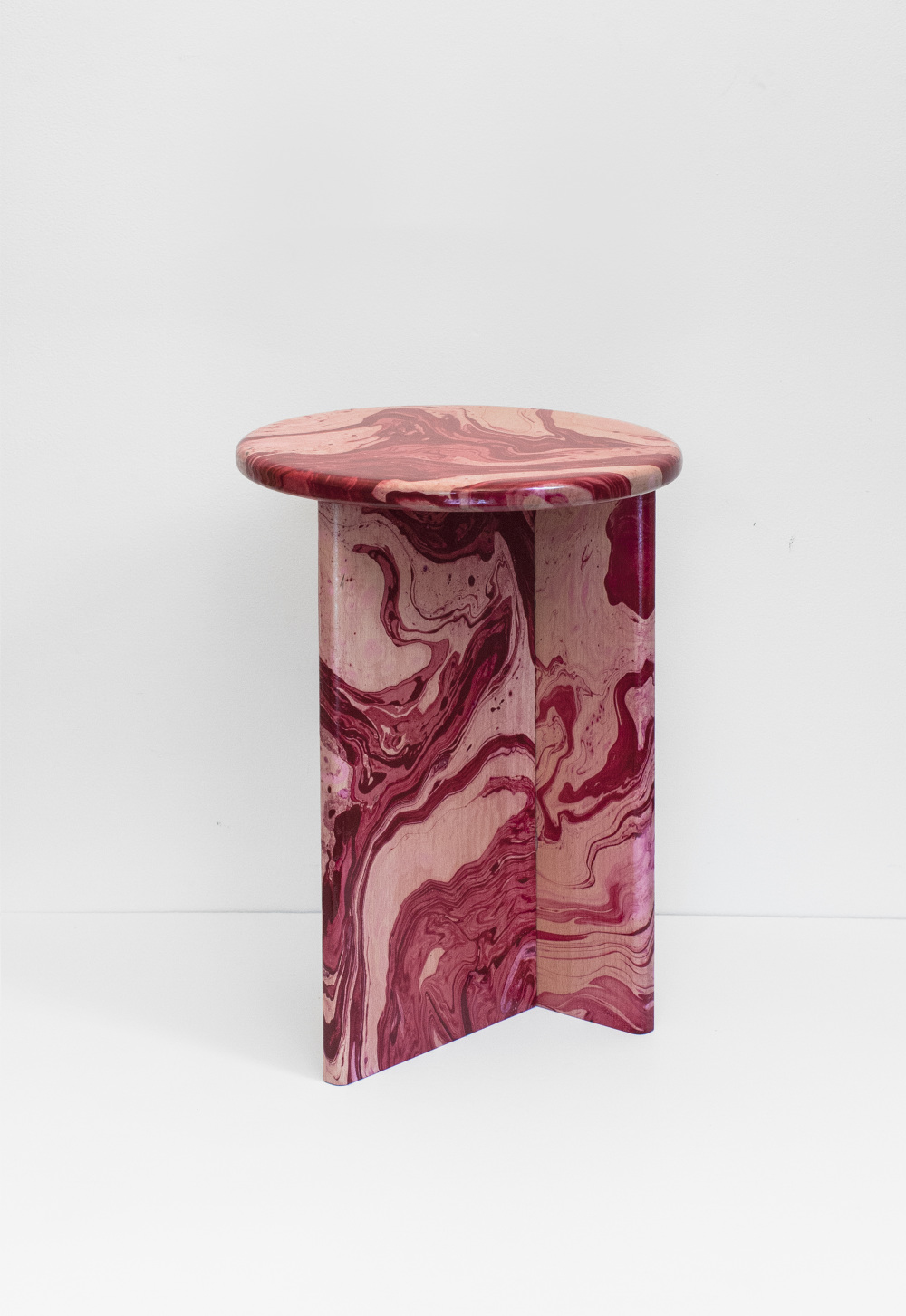 French designer Ferréol Babin, who we previously featured here, sent us his recently expanded line of Écume side tables, made from enamel-painted beech wood. They're kind of the faux, affordable versions of the Jonathan Zawada stools we featured a few weeks back… Which means there's a high probability we might be buying one for ourselves sometime soon!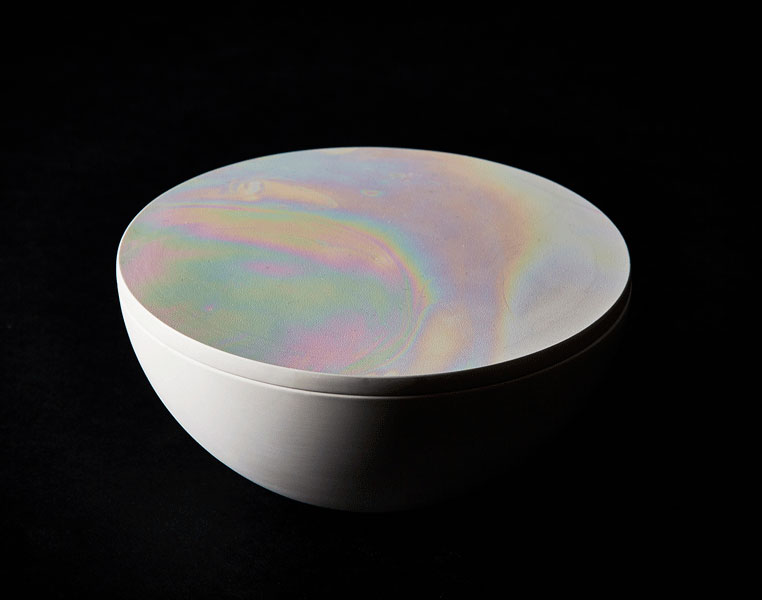 Another on our "ones to watch" list: Phil Cuttance, the London designer whose last project was those incredible Faceture vases. His new project, the Aurora pot, employes a similar process — it's also hand-cast in a water-based resin — but the surface treatment on these is a bit more esoteric. The designer explains: "Each lid is embellished using a simple 'polish on water' process commonly used to temporarily demonstrate light refraction. A single drop of polish is dropped onto water. The beautiful, and usually momentary, slick that is created is then scooped off the water's surface and onto the pot lid; each unique slick is captured permanently." Check out the trippy making-of video here.
Instagrams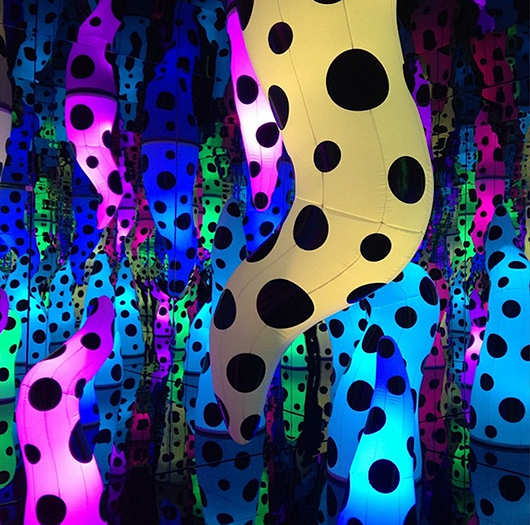 Wallpaper editor Pei-Ru Keh (along with nearly everyone else we know!) posted this great shot inside the new Yayoi Kusama infinity room at David Zwirner Gallery in Chelsea.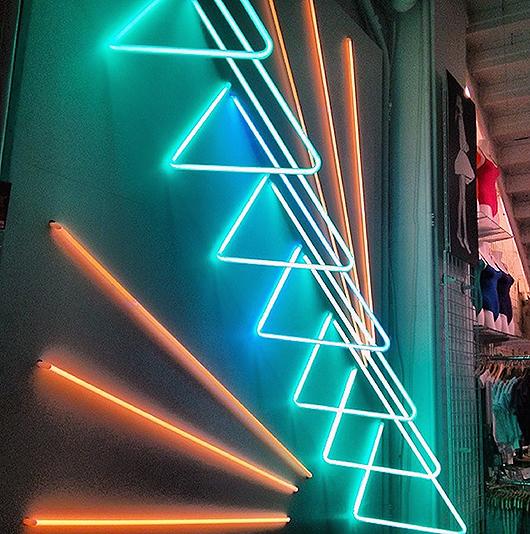 Our dear friend — Kiosk co-owner and SU developer Marco Romeny — posted this shot of his nearly completed inaugural neon installation inside the American Apparel on Broadway at 8th Street. We hope this is the first of many!
Trends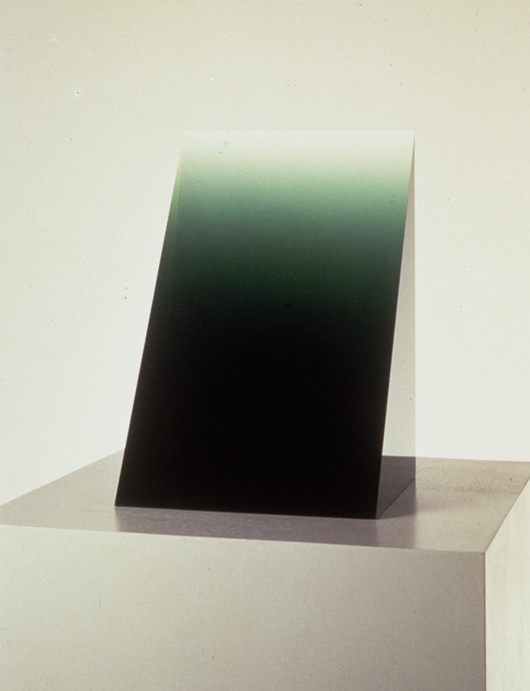 Last but not least, we found these geometric resin sculptures by Los Angeles artist Peter Alexander, which reminded us a lot of these: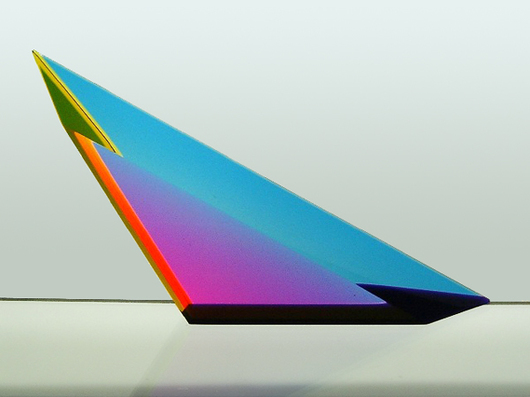 And these: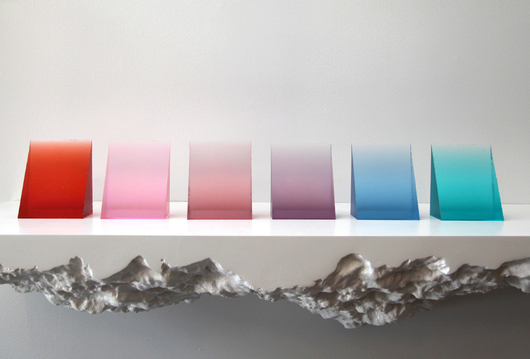 And of course these: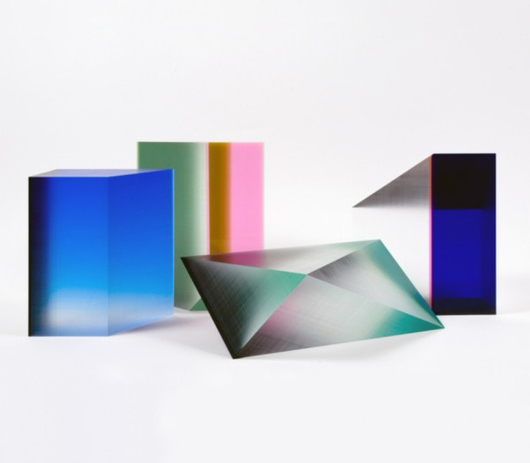 Have a good weekend!