04.11.14
At The 2014 Milan Furniture Fair, Part I
There were two huge advantages to spring's early arrival in Milan this year, which has blessed us with 70-degree weather and constant blue skies as we've been scouting the city's annual furniture fair all week. First, it made it much easier and more enjoyable to hit up dozens of shows in a row each day, walking miles and burning off all those carbohydrates and sprawling multi-course dinners (we're looking at you, Swedish Design Goes Milan). Second, it provided the optimal lighting conditions for taking photographs of all the incredible objects we saw along the way — more than 500 of them, at last count (including a cute vignette from the Discipline party, above). We'll be sharing as many of them as we can with you over the next few days, both here and on our Facebook page, but in the meantime we wanted to take a break from all the pavement-pounding to give you a quick sampling of some of our observations.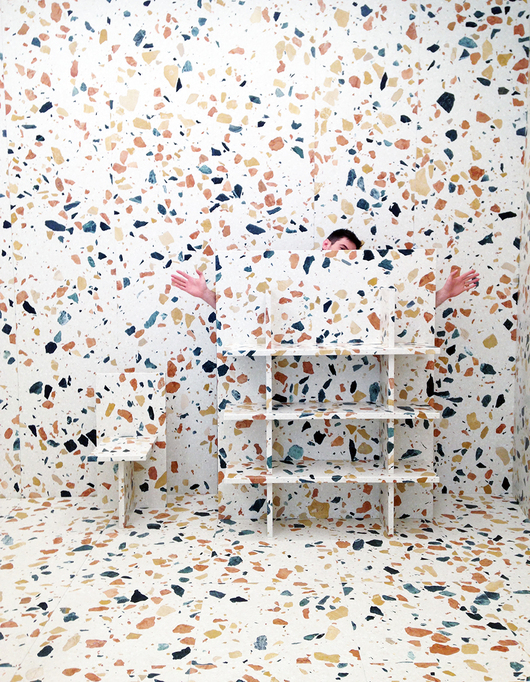 People have been asking us all week what our favorite show was, and we've consistently cited the amazing Max Lamb show for Dzek. Max's new Marmoreal architectural surface is a resin-cast terrazzo using four different kinds of stone. That's Max hiding behind the bookshelves he created out of the material especially for this exhibit.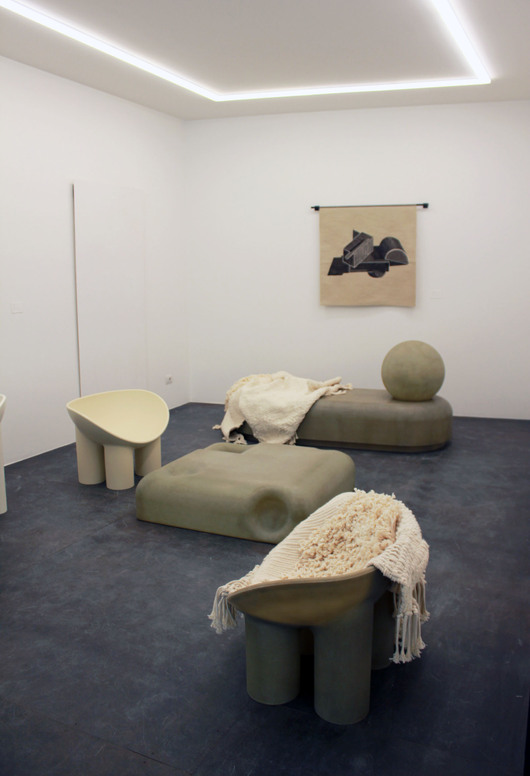 Faye Toogood shared the gallery space with her Assemblage 4 collection shown here, which used raw fiberglass as its primary material, as well as a collection of outerwear she created in collaboration with her sister, Erica.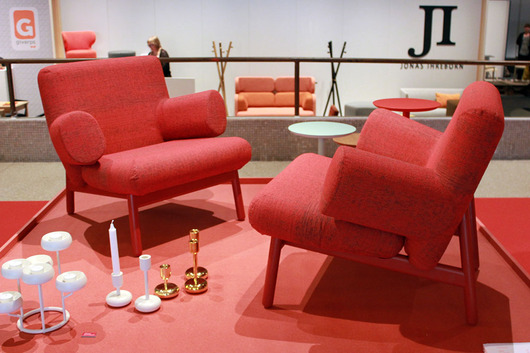 A tableau by Matti Klenell at a Swedish exhibition called The Scale of Things.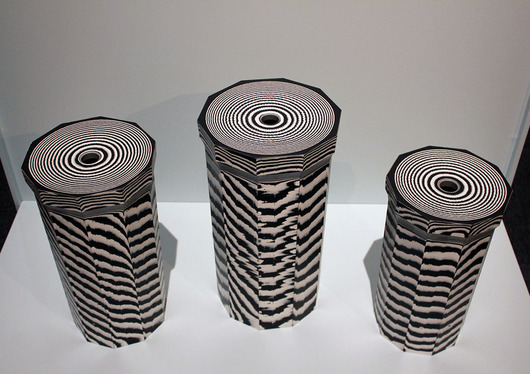 We loved these recycled paper tables at the Swedish design show, by University of Gothenberg student Sindre Bjerkli.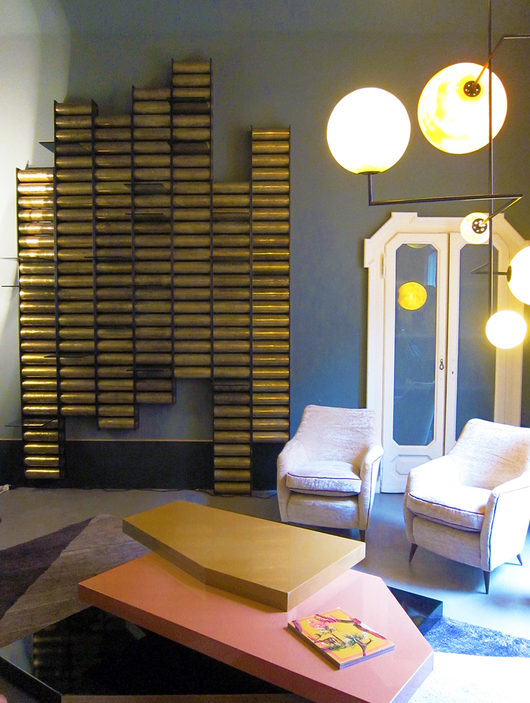 Work by Dimore Studio at the Dimore Gallery, another of our favorite stops.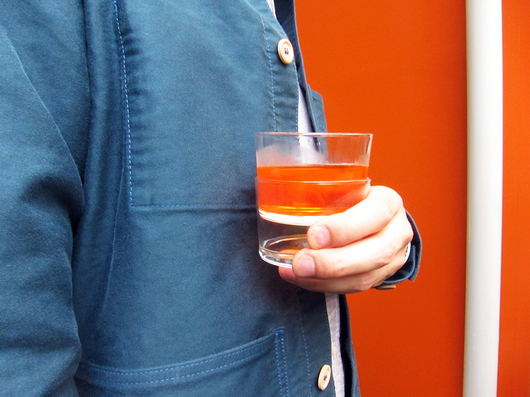 American designer Jonah Takagi's rocked a striking orange drink/blue jacket combo at the Discipline party.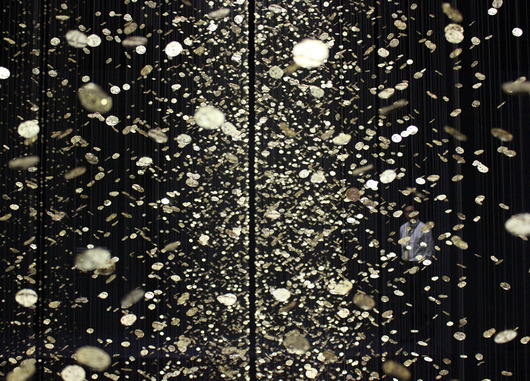 An installation for Citizen Watch at the Triennale Museum, where 80,000 watch plates were strung up by Paris architect Tsuyoshi Tane to create a sparkly immersive interior.
Droog partnered with Amsterdam's Rijksmuseum to create furniture and wallcoverings inspired by and taken from the paintings in its collection.

At Kvadrat, 22 designers interpreted the textile brand's Divina fabric. The show included this eye-popping couch from Bethan Laura Wood.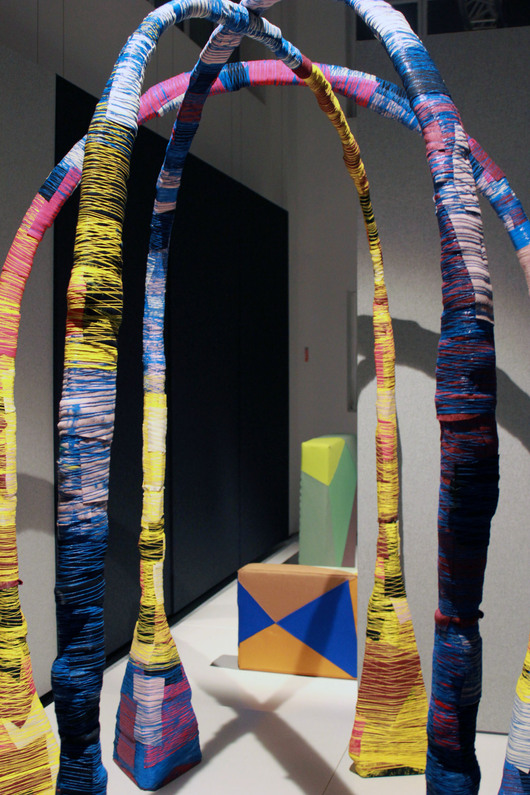 It also included these thread-wrapped domes by Anton Alvarez.
Martino Gamper's harlequin daybed at the Kvadrat installation.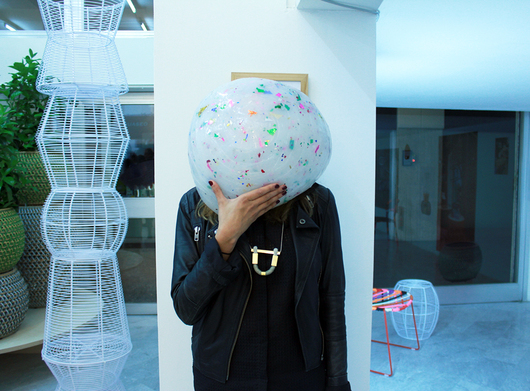 Sight Unseen editor Monica posing with a rubbery new resin bowl by Stephen Burks.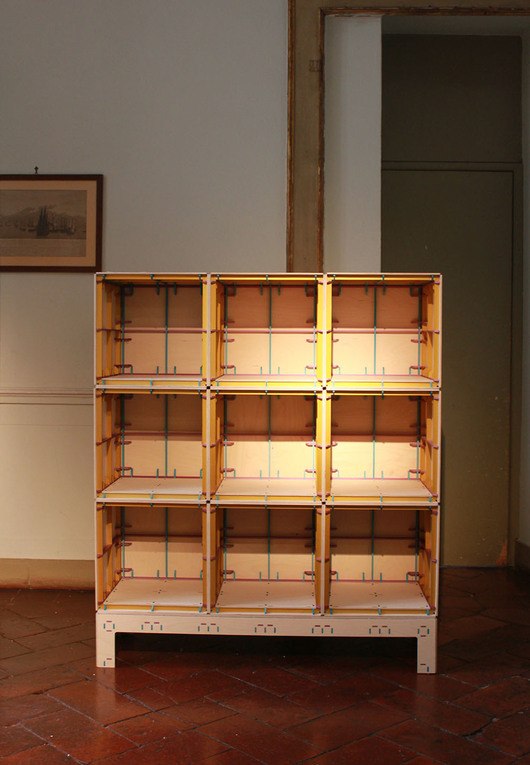 A new cabinet by Minale Maeda on view at the Palazzo Clerici.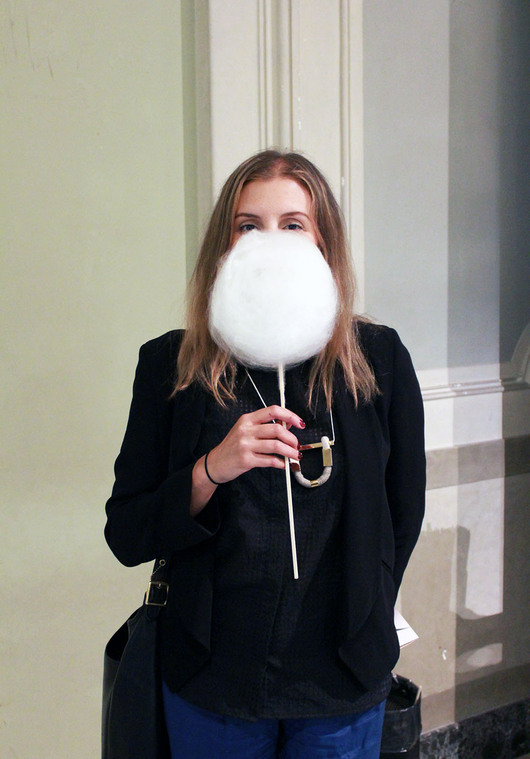 Also at the Palazzo Clerici, Raw-Edges set up a cotton candy station to show off their new work for Caesarstone — again demonstrated by Monica.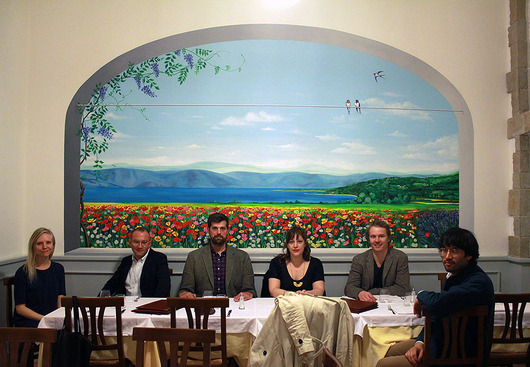 We capped off our first big night out on the town with a dinner with friends, including Leon Ransmeier, Sam Grawe of Herman Miller, Hallgeir Homstvedt, Tiffany Lambert, and Jonah Takagi. This trattoria's painted mural, I think we can all agree, was amazing.