01.05.15
Hallgeir Homstvedt, Designer
As we prepare to welcome the new year, let's all take a moment to reminisce about how great 2014 was. Sure, some had better years than others, but there's one thing that can't be contested — Norwegian designer Hallgeir Homstvedt had an immensely successful run, launching four products to the market and cementing relationships with companies like Muuto, Lexon, and Established & Sons. So what is it exactly that brings manufacturers knocking at his door? We've got a hunch that it's the designer's ability to be adaptable and cooperative throughout the design process, whilst sticking to a very distinct concept, something he learned on the job during a three-year stint with design studio Norway Says. His products are tactile and interactive, smart and perfectly proportioned. Balance, for example, is a trio of gravity-defying vases, seemingly on the verge of tipping. Magnets embedded in the rounded bottoms keep the vessels upright and clinging to a metal tray. In Pal, his stool for Hem.com, the three convex bent ply legs are reminiscent of the skate decks Homstvedt used to make in his garage; through a specially designed hardware system, they're also able to meet Hem's low-cost, flat pack shipping design standard.
Homstvedt also received several design awards last year, the most prestigious being a first-place prize in a national competition awarded by the University of Bergen. The university selected 10 firms, all tasked with designing a chair for the newly renovated assembly hall. The designer describes the process as like being back in school due to the specific criteria that had to be met: "A lot of work but at the same time helpful because it made me focus on the storytelling." And Homstvedt's done just that. His story isn't one with a clear beginning and end, but one that tells of functionality, harmony, and timelessness.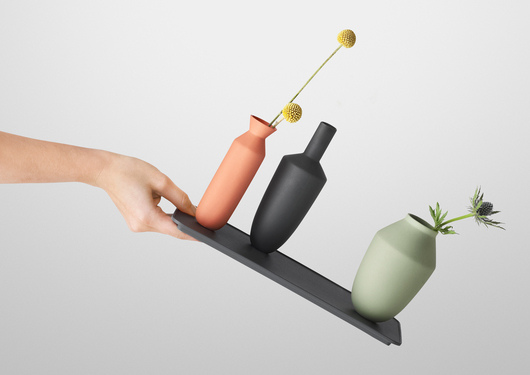 Describe your most recent project and how it was made.
"I wanted to play with the concept of visual balance when designing this vase set. The idea was to create an object that naturally engages the observer's curiosity and creativity. Most vases look empty without flowers, but the Balance vases are sculptural silhouettes that you can personalize and arrange any way you desire, with or without flowers. Working with a good producer is of course essential for the quality of the product, and it's fun to work with a producer like Muuto, since they're so professional in every aspect of the design process, from manufacturing through to packaging and marketing. Even though it's been a long journey it's been a good one."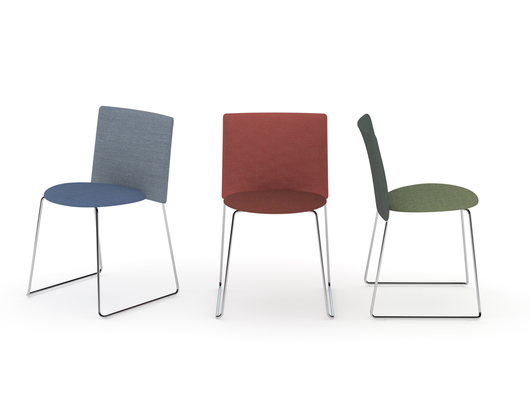 Describe your next project and how you're currently making it.
"The project I'm working on the most now is a chair called Lui, for the University of Bergen, produced by Offecct. Lui is a modern interpretation of the classic Louis chair, with its oval back and square seat. Only here those shapes are used the other way around. Similar to the renovated aula (assembly hall), where the building's neoclassical architecture is preserved but simplified, the design of Lui is a simplification of a classic design. The prominent windows in the main hall have been a major inspiration in the design process. These windows with their simple geometric shapes are reflected in the design of the chair.
"The seat and back have a sense of floating in the air, with only a point of tangency linking them together. The round seat gives the chair a light and playful character, a contrast to the upright and more formal back. When the chairs are linked together, the rectangular backrests form straight lines in the room. Since the aula is mainly to accommodate large events, the focus has been to design a chair that provides a neat overall picture. The chair should be in harmony with the building's architecture but also have an independent character. Seen from a user's perspective, the round seat creates a personal zone and breaks up the long rows. Essentially, the chair's design, form, and the way the chairs are put together help to create an interesting landscape in the room."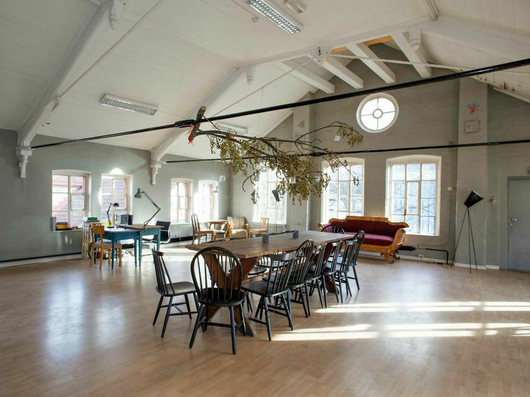 Tell us one thing that's been inspiring you lately and why.
"One thing that is a constant inspiration is the input I get from my surroundings and the people in them. I recently moved into a new studio where half of the staff are designers and the other half are people working with food, trying to change the way people think about it and how we can be more responsible. I find their perspective very refreshing and it's made me question some of the ways we can change the furniture industry to focus on more local production for better quality. I work with a Norwegian company, L.K. Hjelle, which basically produces everything in Norway. It's a family company with skilled craftsmen who have been working like this for years. We are all affected by trends in fashion or furniture; the challenge is to create objects that are unique and timeless, where the idea and materials are harmonious and create the perfect combination. As a designer, you hope to make one of those in a lifetime."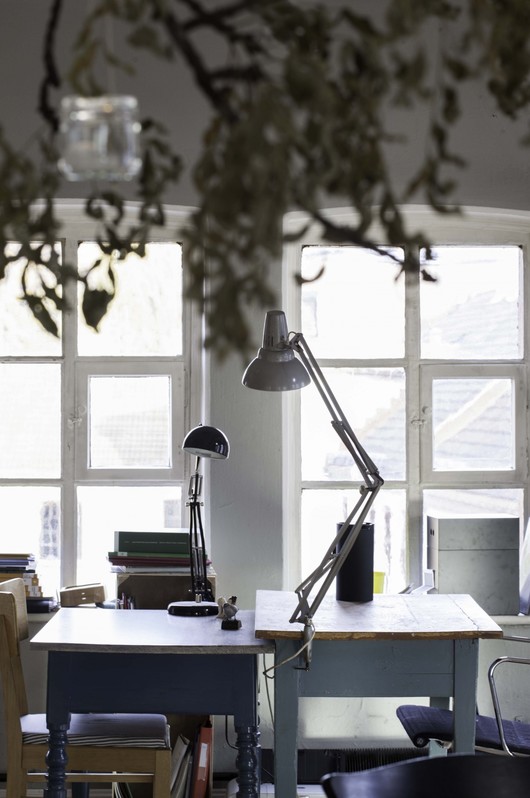 Show us your studio and tell us what you like about it.
"I love our new studio. It's in the center of Oslo in an old factory from the 1800s. The room we sit in is an old chapel at the top of the building with lots of windows and high ceilings, so there's plenty of light and space. Although it's still a bit raw and lacking furniture, the potential is exciting. In the basement we have a big kitchen, which is used by my friends, Food Studio, and on the first floor are a group of designers I work with in the Klubben design union. On the third floor there is a workshop, which we hope to gain access to, and on the top floor are a couple of designers, a small furniture manufacturer, and a few people working with organic food. A nice mix of people, a great atmosphere and a good condition for working."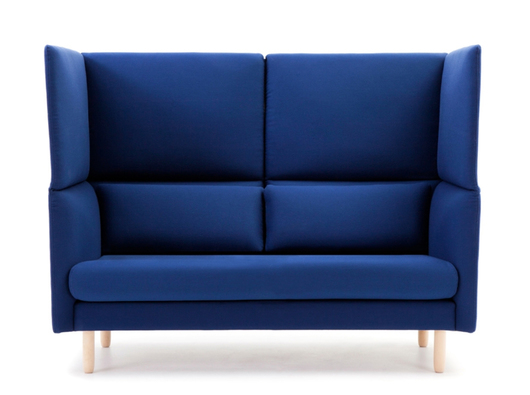 Duo sofa by Norway Says and Hallgeir Homstvedt

Pal stool for Hem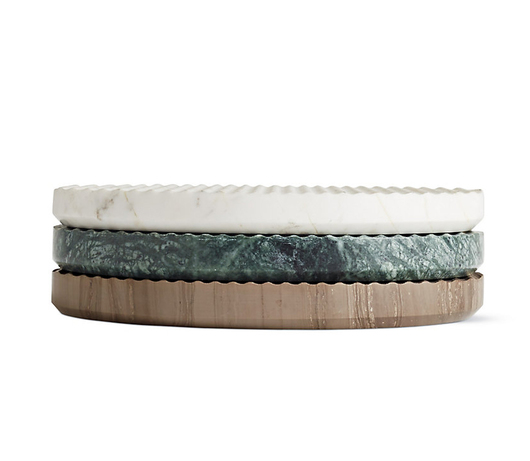 Groove trivet for Muuto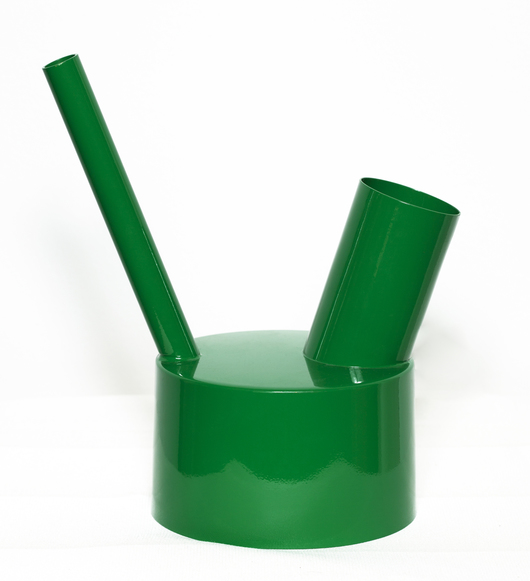 Gro watering can for Established & Sons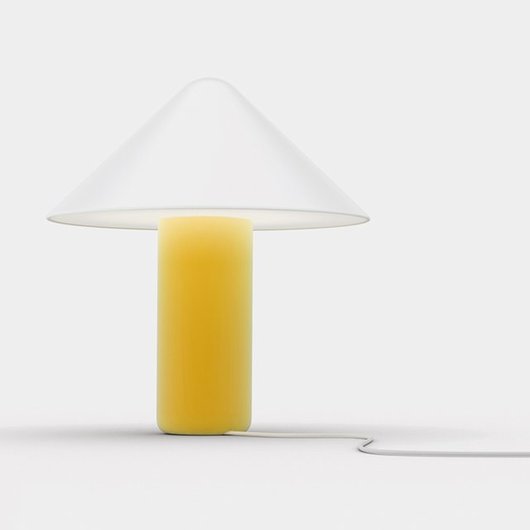 Topp light for Established & Sons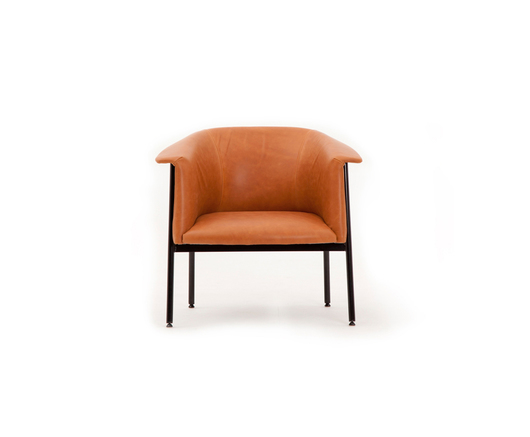 Kavei seat for L.K. Hjelle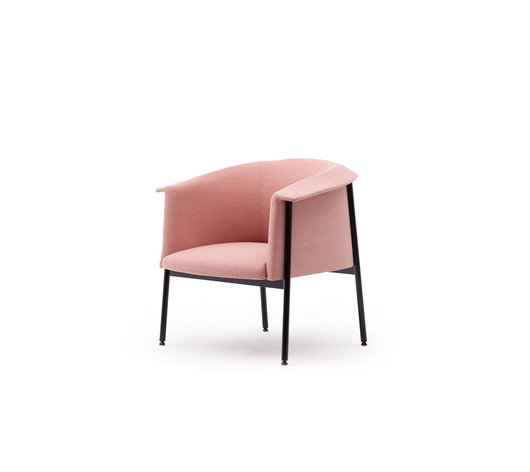 Kavei seat for L.K. Hjelle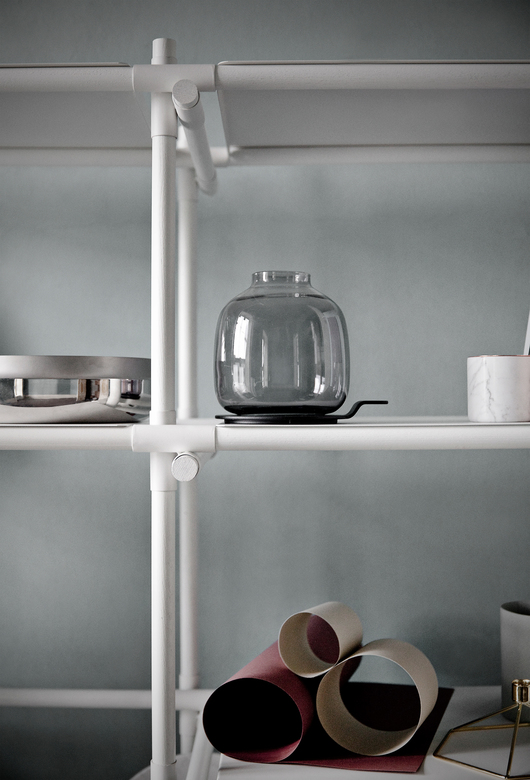 Chamber light for Menu