02.10.15
Our Valentine's Day Gift Guide
AETHER PHOTOS BY MIKE VORRASI
If you're anything like us, the idea of receiving a big, overpriced bouquet on Valentine's Day seems not only a little bit schmaltzy, but also a little bit of a waste, with all the amazing design objects out there your significant other could be spending his or her money on. Isn't it more romantic of them to be so thoughtful as to gift you something you might really, actually want? With that in mind — and with a little nudge from our friends at Aether, whose strikingly minimalist Cone speaker we had on our own wish lists long before they reached out to us — we present the first-ever Sight Unseen Valentine's Day gift guide, featuring 11 items guaranteed to melt the heart of any design-lover in your life.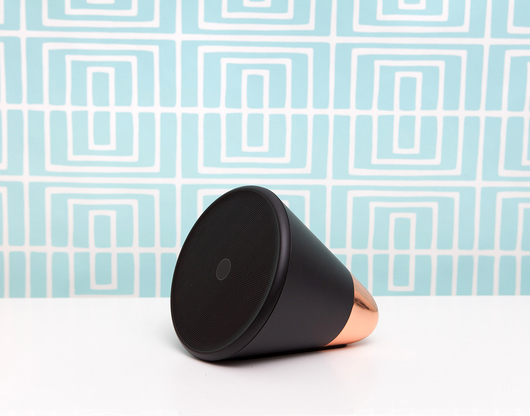 Aether Cone speaker by Aether, $399
In high school, you made your crushes mix tapes. Now that you're an adult, you can do sooo much better: Not only can this 20-watt, copper-tipped wireless speaker do serious justice to your Valentine's playlist, it comes with a three-month subscription to Rdio, lets you use voice recognition to queue up songs, and looks great next to things like potted plants and Scandinavian chairs.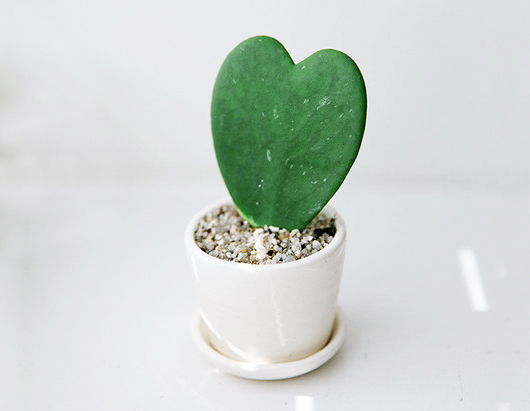 Grow Your Love succulent by The Sill, $38
The New York–based plant-delivery service has a lock on amazing succulents — this one's called a Hoya, and it makes a cooler, more graphic statement than a dozen roses any day. Plus, once it grows it will look totally normal and un-Valentine's-y.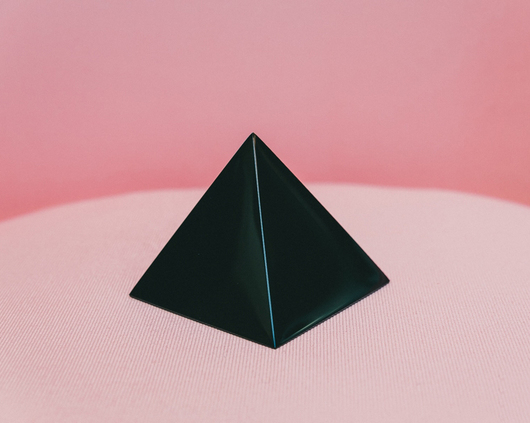 Obsidian Portal to Truth by Chapparal, $60
Handmade in Mexico, this little pyramid is meant to help people "understand and accept their follies and completely remove them," according to its makers. "It's more like a metaphysical mirror which helps us to know ourselves" — useful in any relationship!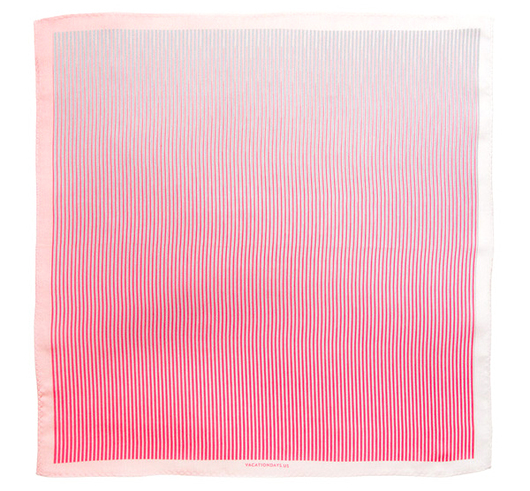 Rho Pocket Square by Vacation Days, $38
For guys who wear neutral suits and can handle a sophisticated pop of color, this silk pocket square by Vacation Days is the move. It's also big enough to be worn as a head or neck scarf, so the girls can borrow it, too.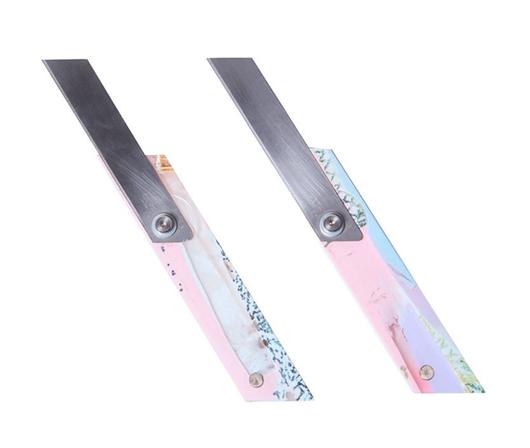 Utility Knife by Chen Chen and Kai Williams, $120
In a special edition for the Handjob Gallery/Store, Chen and Kai have employed the same process they use to make their Cold Cut drinks coasters and created something even more useful: a pretty pastel switchblade.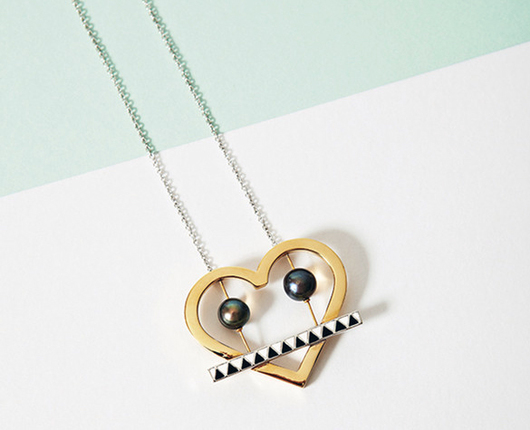 Lou Black Pearl necklace by Uribe, $456
The London-based jewelry studio recently updated their 18k-gold Lou necklace with iridescent black pearls — definitely the only heart-shaped jewelry item we've ever coveted.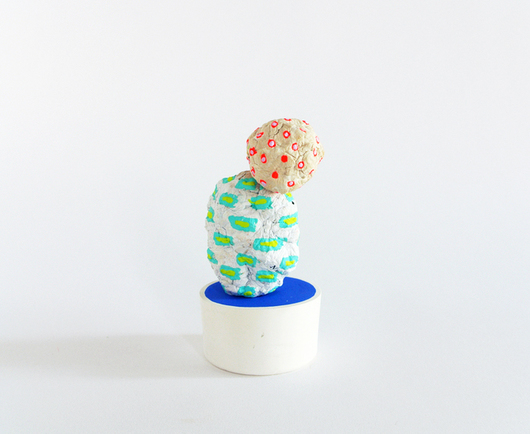 Kleavnic Lump Nubbin by Chiaozza, $90
Another great alternative to flowers: a hand-painted papier-mâché plant from Brooklyn studio Chiaozza, who only just recently started selling these little guys online. Each one-of-a-kind design is made from junk mail, old bank statements, scrap paper, and newspaper.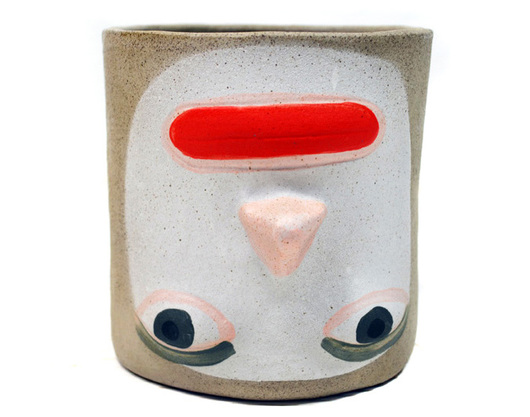 Rory pot by Universal Isaac, $65
Brooklyn ceramicist Isaac Nichols is best-known for his pots with boobs, but we prefer this quirky upside-down face, especially when you don't want to come across as too lecherous with a new lover.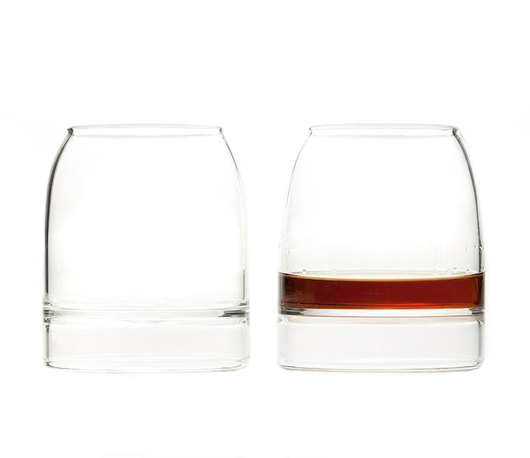 Rare Collection whisky glasses by Fferrone, $100 per set
Perfect for spending wintry nights together at home, these glasses by Chicago designer Felicia Ferrone are sloped in at the top to "concentrate the aroma" of your favorite craft whisky.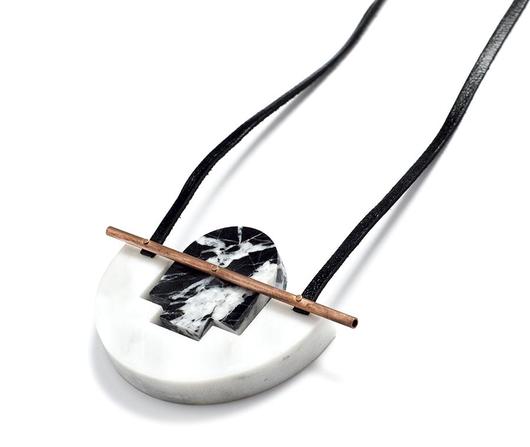 Marble Necklace by RillRill, $180
Judging by its explosion in the design scene at the moment, it seems clear that everyone loves marble, which is why these necklaces make such a versatile gift for women of all ages and sartorial leanings.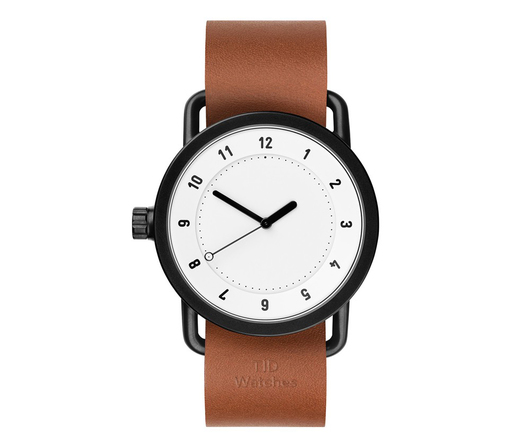 No. 1 Watch by Form Us With Love for TID, $355
For their first watch design, Swedish studio Form Us With Love created a minimalist timepiece that's solid steel with no connecting parts, so it's tough enough to stand up to daily wear and get passed down to your kids someday.
This post was sponsored by Aether. Like everything at Sight Unseen, our partners are curated carefully to make sure they're of the utmost relevance to our readers.