08.26.15
The Spectrum Issue of Gather Journal
Since its launch in 2012, each issue of the biannual food journal Gather has been organized around a theme, like "caravan" — which brought together recipes referencing the aesthetics of the desert — or "magic," which explored concepts like science and potion-making. But it makes sense that the most immediately gratifying theme to our eyes came this summer in the form of "Spectrum" — an entire issue devoted to color. "That it is dynamic, that it is open to interpretation, that it holds infinite possibilities, that it is a vehicle for the imagination to run wild — all of these things make color, in our estimation, quite akin to cooking," writes Fiorella Valdesolo in her editor's letter. The issue is organized by color family into chapters: greens includes botanically-styled photos and recipes for things like "herby gnudi;" neutrals is heavy on mushrooms and cocoa; and rainbow's delicacies include a terrine flecked with colored vegetables and white bread with butter and sprinkles.
But our favorite is the section on yellows and oranges, which includes recipes for soft scrambled eggs, apricot Danish, and yogurt with mango compote, and which was perfectly styled by Maggie Ruggiero and Theo Vamvounakis and photographed by David Abrahams. We're sharing those images here today, and we asked Valdesolo if she would share a bit of the behind the scenes process that goes into making such a spectacularly conceived issue.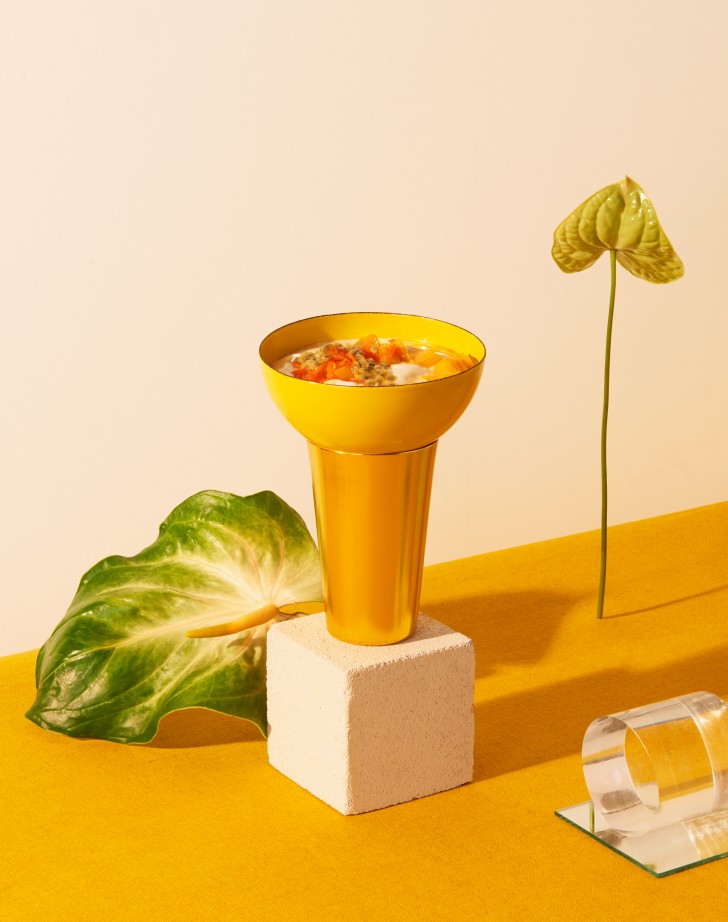 Can you give us a primer on Gather, for anyone who might never have read the magazine before?
Gather is an independent, recipe-driven magazine that prints twice a year, summer and winter editions. Creative director Michele Outland and I met and became friends when we were on staff at Nylon; since going freelance around the same time we'd been daydreaming about working on another magazine together, a magazine of our own. The aim of every issue, and indeed the aim of Gather, is for people to cook — that's why we chose a recipe-driven format — and, most importantly, to have fun with food. We definitely do.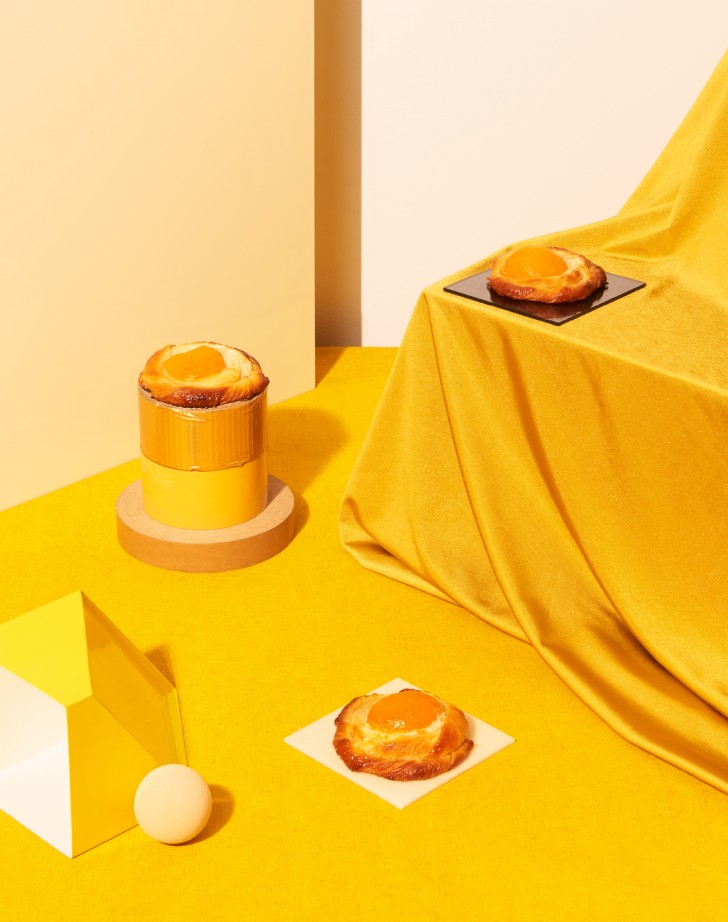 The visuals are so stunning. How does the look of each issue come together?
It takes some months for us to put together each issue, from initial vino-driven brainstorm sessions up to when we send it off to our wonderful printer. We start thinking about the look as soon as we decide on a theme, then Michele will start pulling together crazy mood boards and thinking about which photographers will be the best to execute the vision (each photographer has ownership over a chapter). The recipe development, testing, and writing is done by the incredible team of Maggie Ruggiero and Molly Shuster. Maggie also does all the food styling for each issue and we have a regular prop stylist, Theo Vamvounakis—they have all been on board since the very first edition.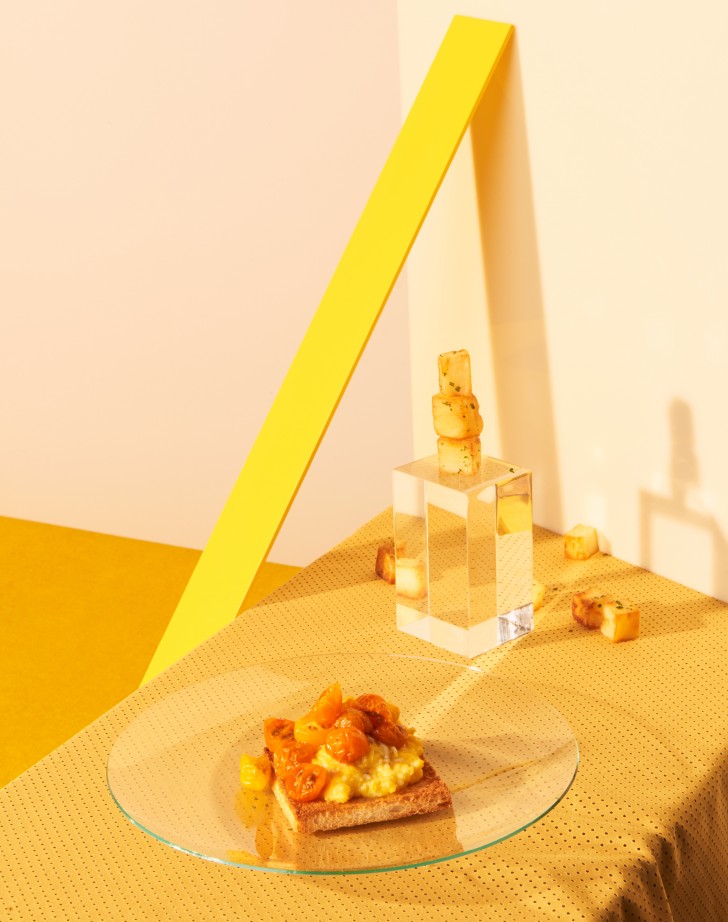 How closely are food and design aligned in the Gather universe?
They are totally intertwined. I think Gather has been able to carve out a look and feel and voice, for that matter, that is distinct and recognizable. And it's been fun to think about the visuals of food in a non-traditional way. Because of our varied backgrounds we pluck inspiration from everywhere: art, music, film, literature, fashion, places we've been or places we're dreaming about going.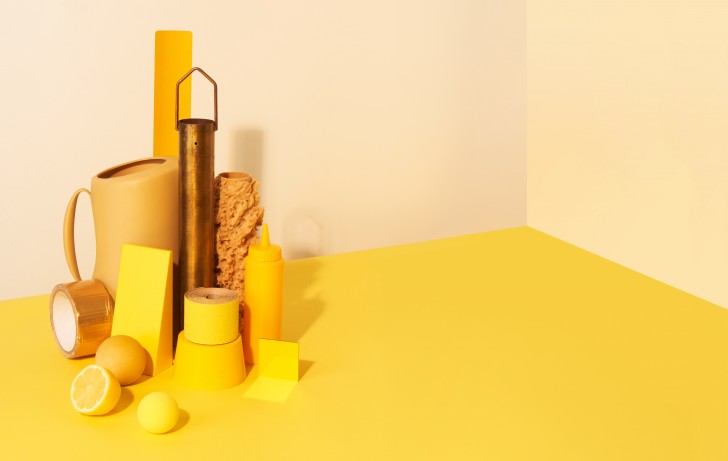 How do you decide upon a theme for each issue?
Each issue has a theme that drives the content, visuals and recipes. We keep a running list of words and ideas that we dig, but when it comes time to decide usually it's whatever is inspiring us at that point. With our current Spectrum edition, we had to decide on a theme in the midst of a really dismal and bleak winter. We had so many months of dreary cold that I think we were all craving color so a color-themed issue felt necessary.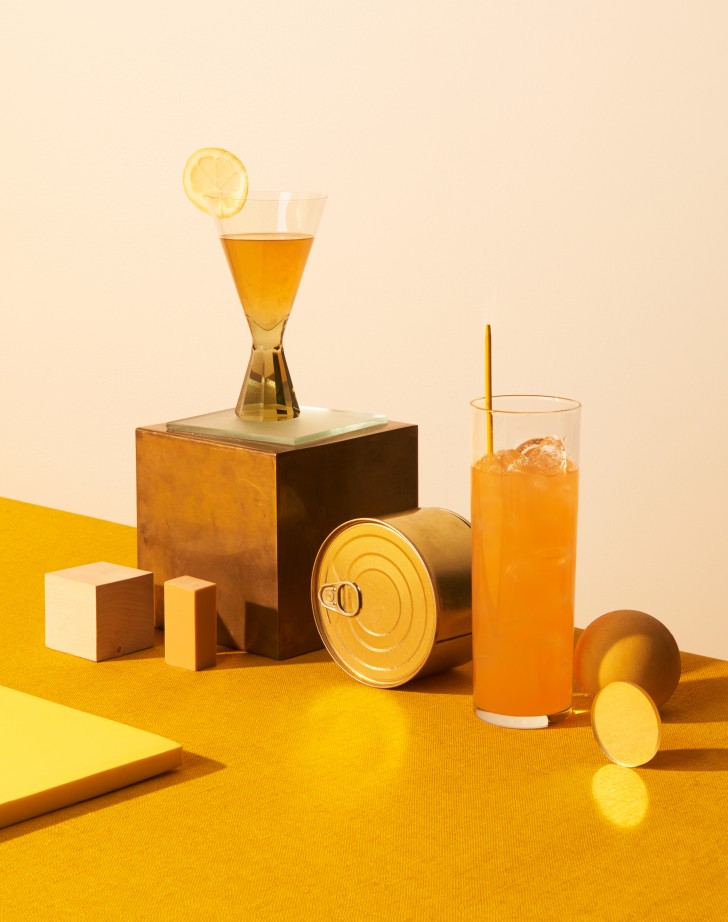 Why did you decide to do a print journal rather than an online magazine?
Michele and I are both longtime print lovers, and from the beginning we always knew that Gather had to be a print magazine. We love paper, the way it smells and feels and there's something about the tactile experience of holding and flipping through a magazine that is really special. But we are keenly aware of the fact that many people are cooking from their devices and we just actually released a recipe app with Studio Mercury and Adobe.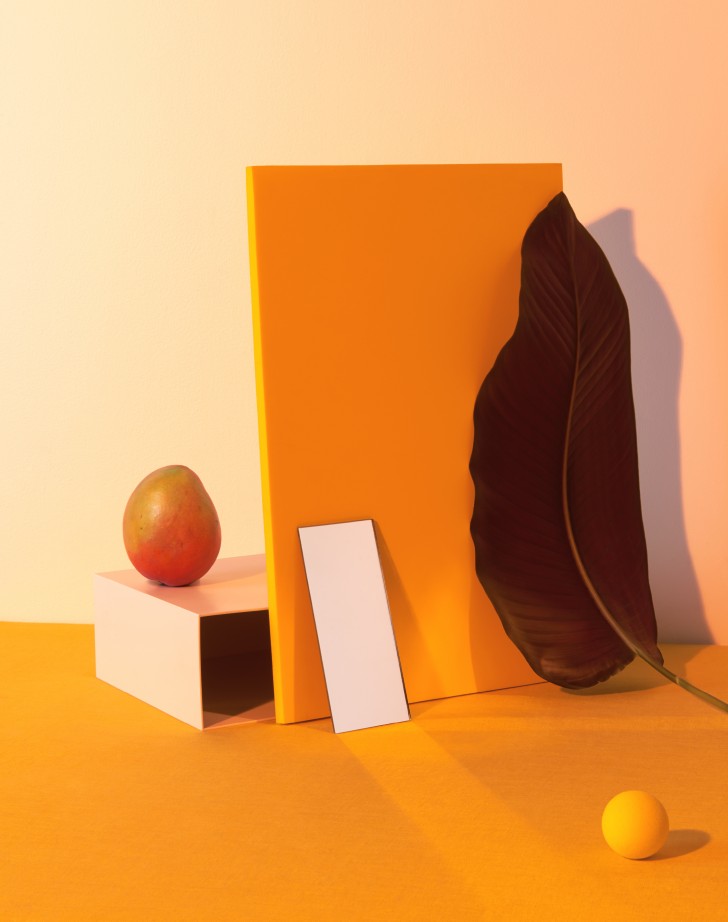 Click here to subscribe to Gather!