10.29.15
An Oiva Toikka Bird Inspired by Sight Unseen's New York
The famed Finnish glass designer Oiva Toikka has, over the past 42 years, created nearly 500 different limited-edition glass birds for Iittala, in all shapes, colors, and sizes. But can you blame us for liking our own little guy the best? Earlier this year, Iittala invited us to be a part of its Bird and the City series, in which we — along with four other bloggers around the world — were tasked with helping Toikka to create a bird dedicated to each of our respective hometowns: New York, Tokyo, Helsinki, Shanghai, and Paris. The blue and white swirled critter above represents not just New York, but our New York.
That's because, way back in March, we sent Toikka and the Iittala team three recent photographs we've taken that best represent what we love about New York, a city that both of us have lived in for nearly 15 years: a picture of an amazing old brownstone building given new character with a dose of color, representing the kind of beauty you see here on a daily basis; a picture of one of our favorite works at last year's Frieze Art Fair, one of the many events here that offer us regular exposure to international culture; and a picture of a skyscraper at night, because this city and its skyline are larger than life.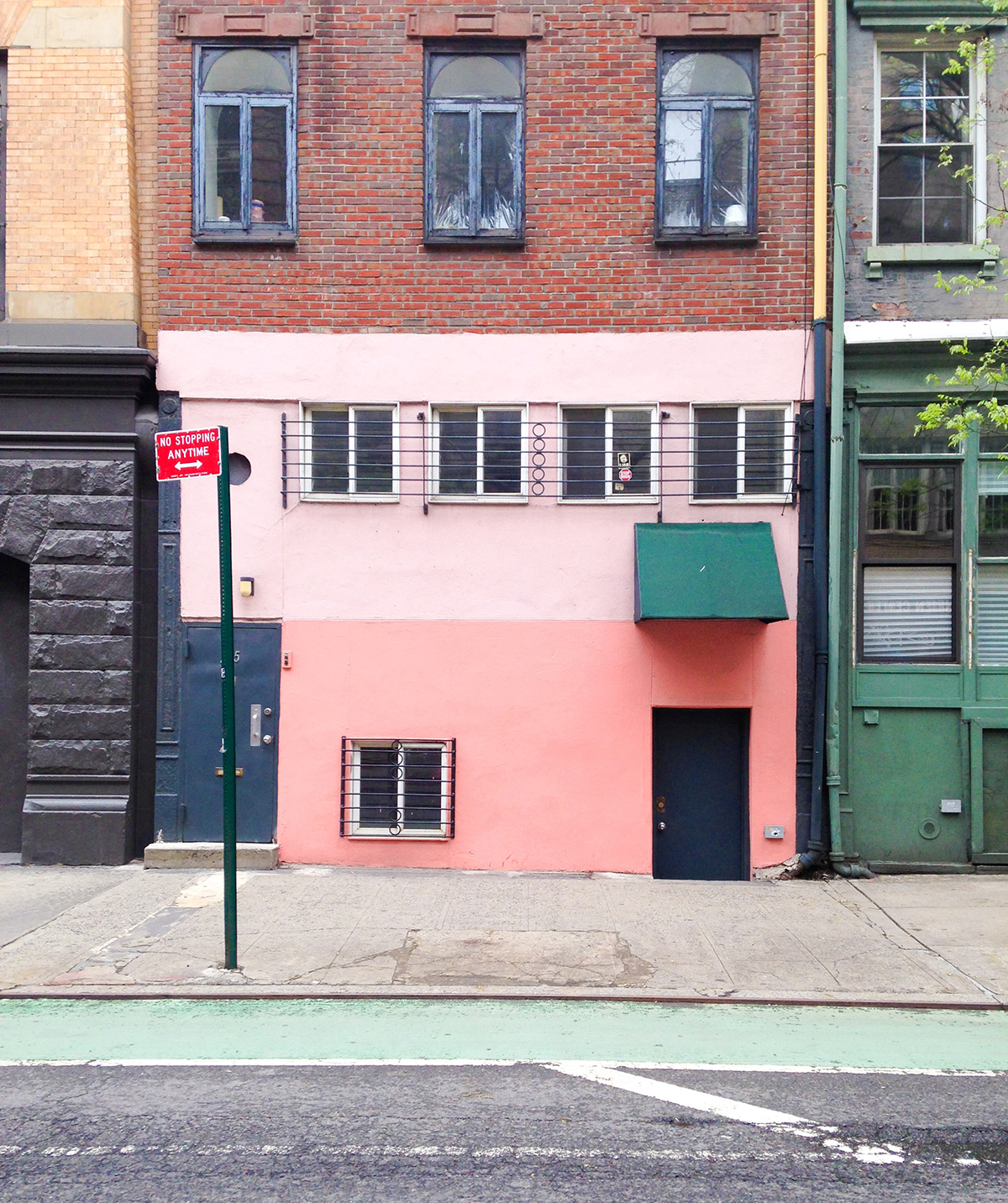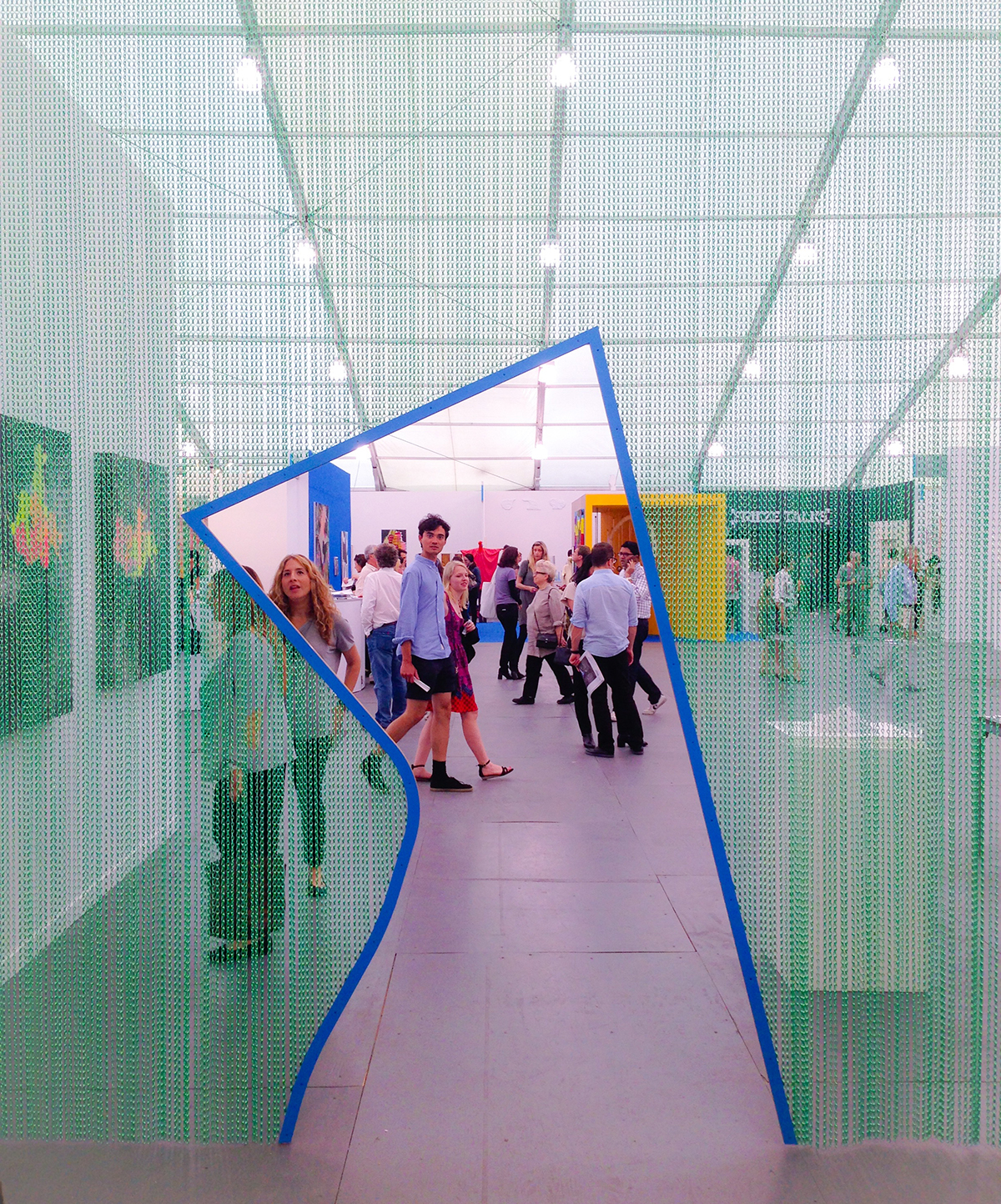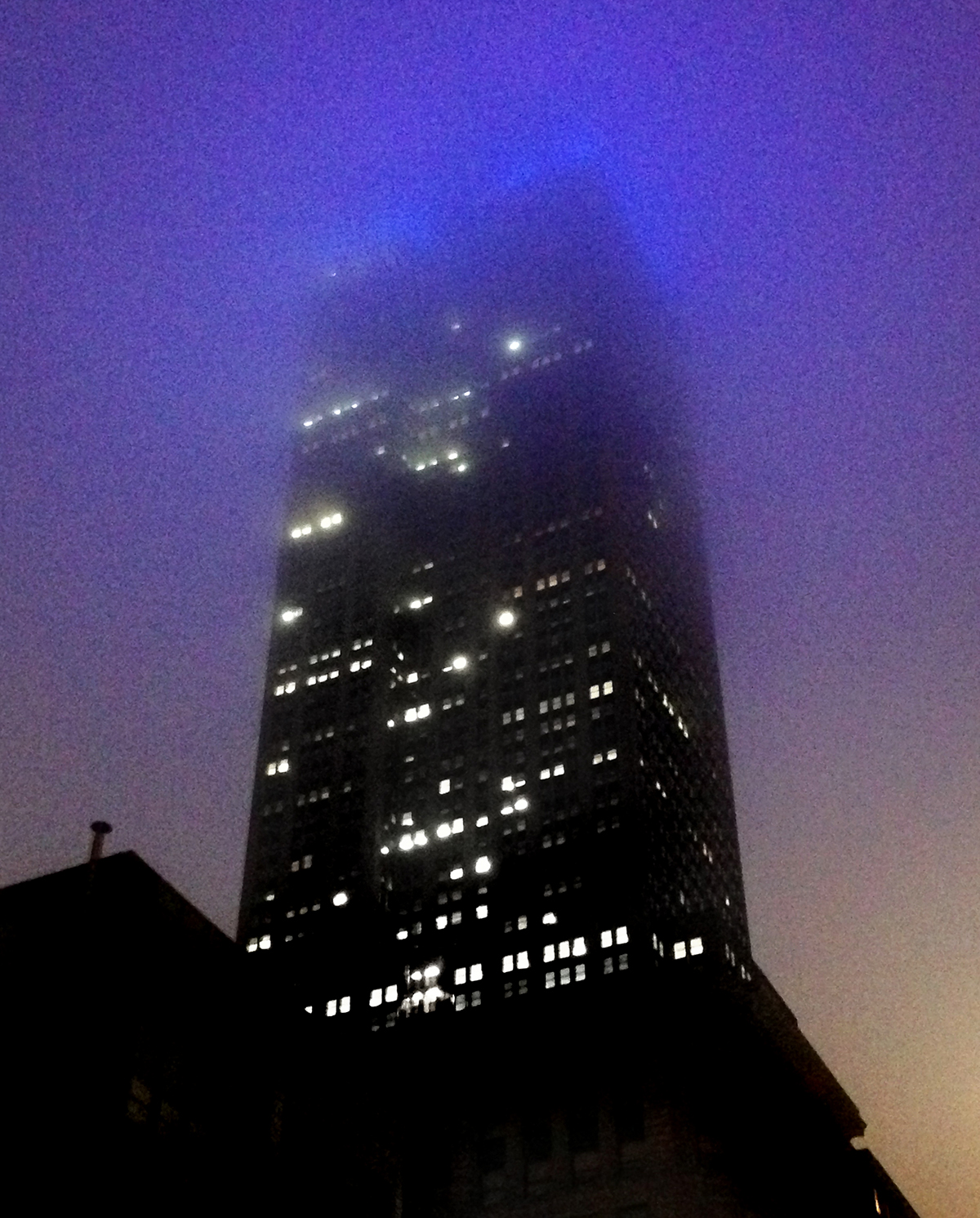 Here's the text we sent along with those images, in which I answered the question of what inspires me most about New York: "Shortly after I first moved to New York at age 21, I read an interview in which a longtime New Yorker was asked why she had first moved there. Her answer — instant gratification — embodied exactly what drew me to the city, too. New York is a place where you can pretty much find anything you want, any time you want it, whether it's an art opening, or Georgian food, or a 4AM snack, or an escape to the woods, or a day at the beach. It's truly a city where anything is possible.
"This extends to creative life as well, which is a huge part of why I've stayed put for 14 years. New York is a city full of creative people who are bursting with the drive to collaborate, to make things, and to make things happen. New Yorkers don't just sit around talking about doing big, ambitious projects, we actually do them. Living in a place where everyone shares this sense of there being no limitations to what you can achieve — that kind of energy changes you and the way you think. It inspires you to constantly challenge yourself professionally, creatively, and personally. It also allows things like Sight Unseen, which is essentially a shape-shifting curatorial project that lets us experiment and connect people, to exist.
"And then, of course, there's the amazing access to culture and the arts in New York, which encompasses not just art exhibitions, performances, and film festivals but public art installations and even just being among beautiful buildings and all the aesthetic moments you encounter on the street. For anyone, like me, who has an insatiable spirit and craves constant stimulation, there's really no other place I could imagine living."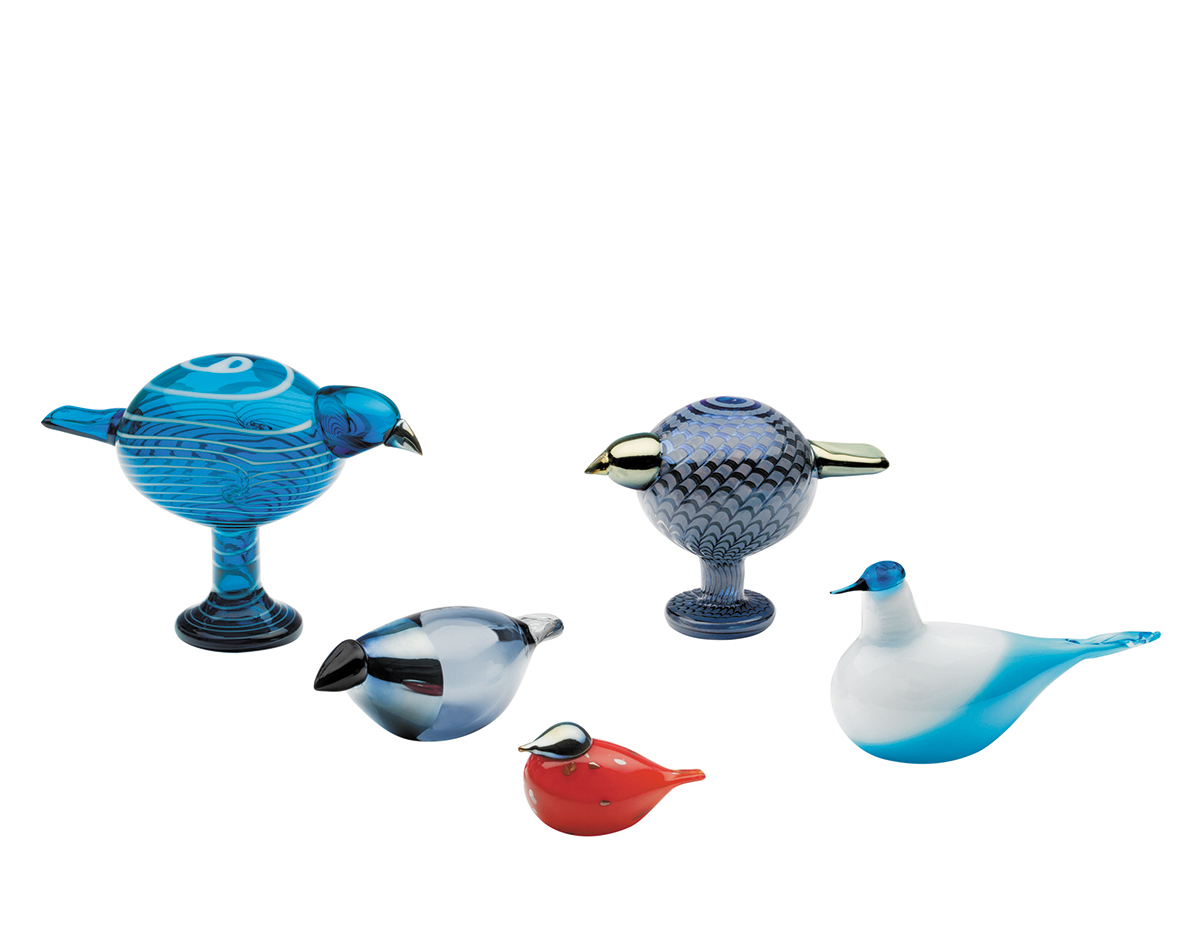 And finally, here are the impressions that Toikka himself brought to our bird, pictured above with the other four City Birds in the series: "Oiva Toikka remembers from his first visit to New York that he was 'wandering in many mazes' and surprisingly he was not scared at all but found the city to be very sweet and sympathetic. The city rises towards blue skies and has many layers. The New York bird carries these elements: the opal white strip twirls up. The strong coloring was an obvious choice for the city that never sleeps."
The New York City Bird by Oiva Toikka (and Sight Unseen!) for Iittala isn't available for sale just yet, but be sure to follow our Instagram and Facebook accounts for updates — only 200 will ever be made, and we're pretty sure they're going to fly.
This post is sponsored by Iittala. Like everything at Sight Unseen, our partner content is carefully curated to make sure it's of the utmost relevance to our readers.