10.25.10
John D'Agostino's Empire of Glass
On occasion, the editors of Sight Unseen spot a story about creativity told from a viewpoint that's not unlike our own. This one, an interview with the New York photographer John D'Agostino, originally posted last week on the blog Feature Shoot and explores the use of stained glass as negatives. In the 1930s, the interview explains, D'Agostino's grandfather rescued sheets of glass from the liquidation of Louis Comfort Tiffany's studios as workmen were smashing panes of the then-passé artist's work and throwing them into the East River. D'Agostino explains: "I photograph the raw material Tiffany used to create his prized stained glass windows: favrile glass. Its backside is coated with gold and silver foil–leaf, intended as a light reflectant for a mosaic never to be. Wrapped in encrusted newspaper and buried under debris for the past 75 years, the layers of detritus on the surface of the glass have decomposed into wonderful biomorphic forms [that] combine with the layers of color underneath. This creates a dialogue … between Tiffany's original use of favrile glass 100 years ago and my re-interpretation of it today, in which the methods of collage and improvisation — borrowed from abstract painting — are essential." We've excerpted the interview and D'Agostino's wonderfully grainy images below; to read more, visit Feature Shoot or D'Agostino's Empire of Glass website.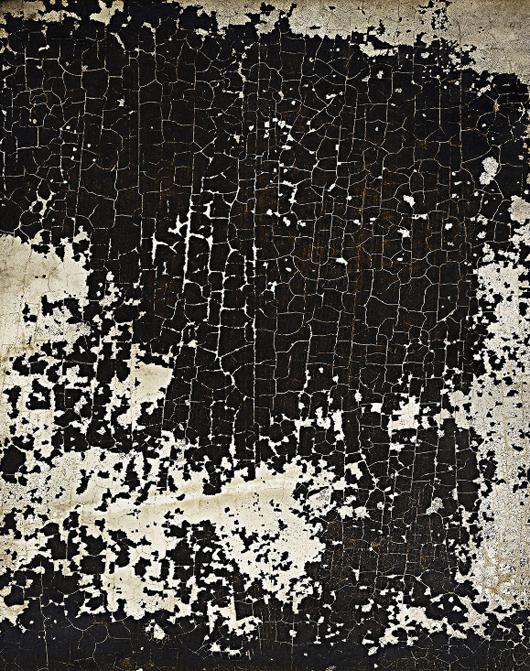 Interview by Alison Zavos
Your grandfather rescued a dozen boxes of smashed Louis Comfort Tiffany glass in the 30's from the East River and it's stayed in your family for 75 years. What made you decide to start photographing it now?
I've been shooting the glass for about three years now. Originally our thought was maybe it could be used for conservation purposes, i.e. to restore old stained glass windows. I also considered donating the glass to a museum, which almost happened in fact, as collections would be glad to have it. But, fortunately for me, my first instinct is to just shoot something anyway, and see what it looks like. So, I put some pieces of glass on a lightbox and started shooting away, to at least document what I had. I soon realized I had something special here, and immediately realized that glass was just made to interact with light, and as a photographer, I now had one of a kind "glass negatives" that I could work with, literally the perfect medium to "trap" light. Each piece of glass was decomposing into incredible natural patterns, and I knew then I had finally found a subject matter that was sufficiently nuanced and multi-dimensional enough that I could do anything with. I felt the glass was made not to be documented, but rather, interpreted and transformed, because the slightest change in the light hitting it completely changed its appearance, color, texture, etc. anyway. There were no rules. I was sort of free for the first time to do anything I could think up.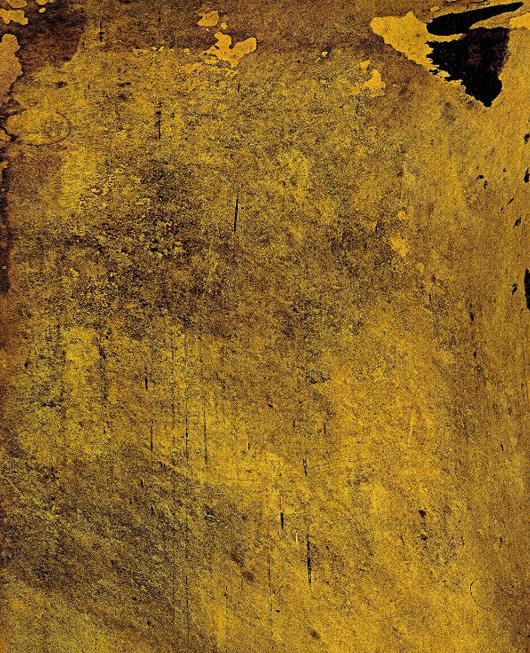 Can you talk about the equipment you use for this series and some of the challenges you have photographing the glass?
The captures are all digital of some kind, but vary completely. I've used Nikons, Canons, Sonys, flatbed scanners, Medium Format Backs, and sometime I stitch multiple shots together with different exposures. Abelardo Morell has some beautiful cliché verre work at Bonnie Benrubi Gallery right now; he was telling me he uses one of the high-end Scitex scanners to scan his glass. But some of my best shots I've made with my ancient and cheap Epson 2450 flatbed scanner, because I can take the top completely off and light the glass from behind right on the scanner bed, and the image quality is simply amazing. There's definitely a lot of Photoshop involved. I'm usually working in multi-layered .PSB files (Photoshop's large document format) because the files are GB's in size. I always work in Pro Photo color space, and right now my new work is really pushing the absolute limits of the gamut. If I can barely see it and barely print it, I'm on the right track. I currently have some images that are literally unprintable. I'm just waiting for the inksets to catch up.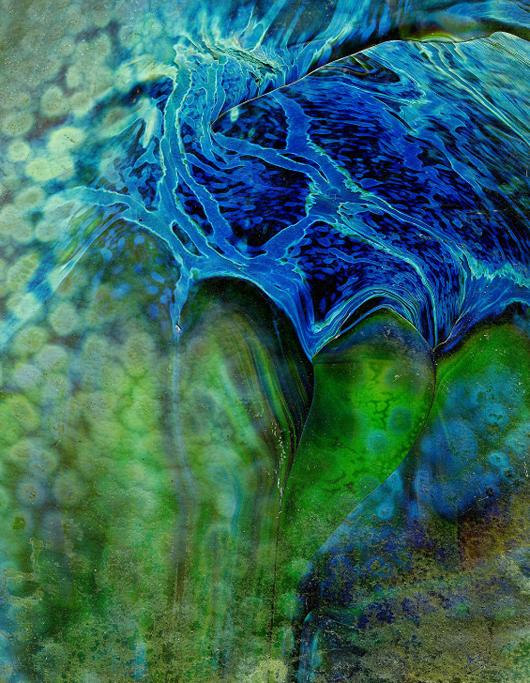 This work is available as a special edition limited to 25 copies through The Griffin Museum of Photography. How did this monograph come about?
I first showed Paula Tognarelli (the Executive Director and Curator of the Griffin Museum of Photography), very early work from the series back in 2008. She really responded to the imagery on a personal and emotional level, very similarly to the way I did in fact, so I asked her if she could write what she was feeling, not ever thinking of a monograph. As time went on till my solo exhibition at the Griffin (it had to be scheduled a year in advance) I kept on shooting a lot, and soon I had way too many images to ever show in a single exhibition, hence the book, which Paula and the Griffin graciously supported. I really dove into the process of making the book, and I eventually came to realize that the written word accompanying the images that talked about the history and the poetry behind the work was integral part of what I wanted to do. Paula's first essay in the monograph and exhibition catalog really jump-started an incredible "canon" so to speak of thoughtful and imaginative pieces written by others on the series, and eventually led to me writing about the work as well. Abstraction is really an unbelievable "window" into one's soul so to speak, and I am always thrilled and humbled to hear what thoughts and feelings the work inspires in others. There is no one "right" answer as to what one sees in them, that is why it is so compelling I think. Personally, I could write about it forever. My work is about seeing in the end.
Click here to read the rest of the story on Feature Shoot's website.