10.20.15
Macramé Wall Hangings by Himo Art
May Sterchi's works of rope art and macramé combine a sculptural stillness with a fringy, shaggy flow that feels both of-the-moment and timeless. Though Sterchi is a self-described "70s child," she didn't see any macramé wall hangings or plant hangers at home growing up in Fujiyoshida, a small city about two hours east of Tokyo. She did, however, spend a good deal of time at shrines, where she would see shimenawa, or "decorations of sacred straw rope." They were "the most beautiful thing," she says. She continues to draw inspiration from them, and more broadly, her deep connection to Japan, which she's maintained since moving to San Diego over a decade ago.
It's been about five years since Sterchi first got into macramé, after she fell in love with a vintage wall hanging she spotted on eBay. She then taught herself the craft with the help of old pattern books and eventually launched her line, HIMO Art. Though she has no formal training, she's been doing calligraphy since she was 10 years old and sees similarities between the two: "They both are all about the lines, the curves, and most importantly the balance." Sterchi often uses calligraphy to sketch her ideas, and it translates into a number of her finished pieces. They have an unexpected, swooping elegance, almost like brushstrokes. We're not the only ones taken with Sterchi's designs: In 2013, she opened an Etsy shop and has since made editions for Urban Outfitters along with recently completing a second collection for Steven Alan Japan. For more about her work and what's in store, read on.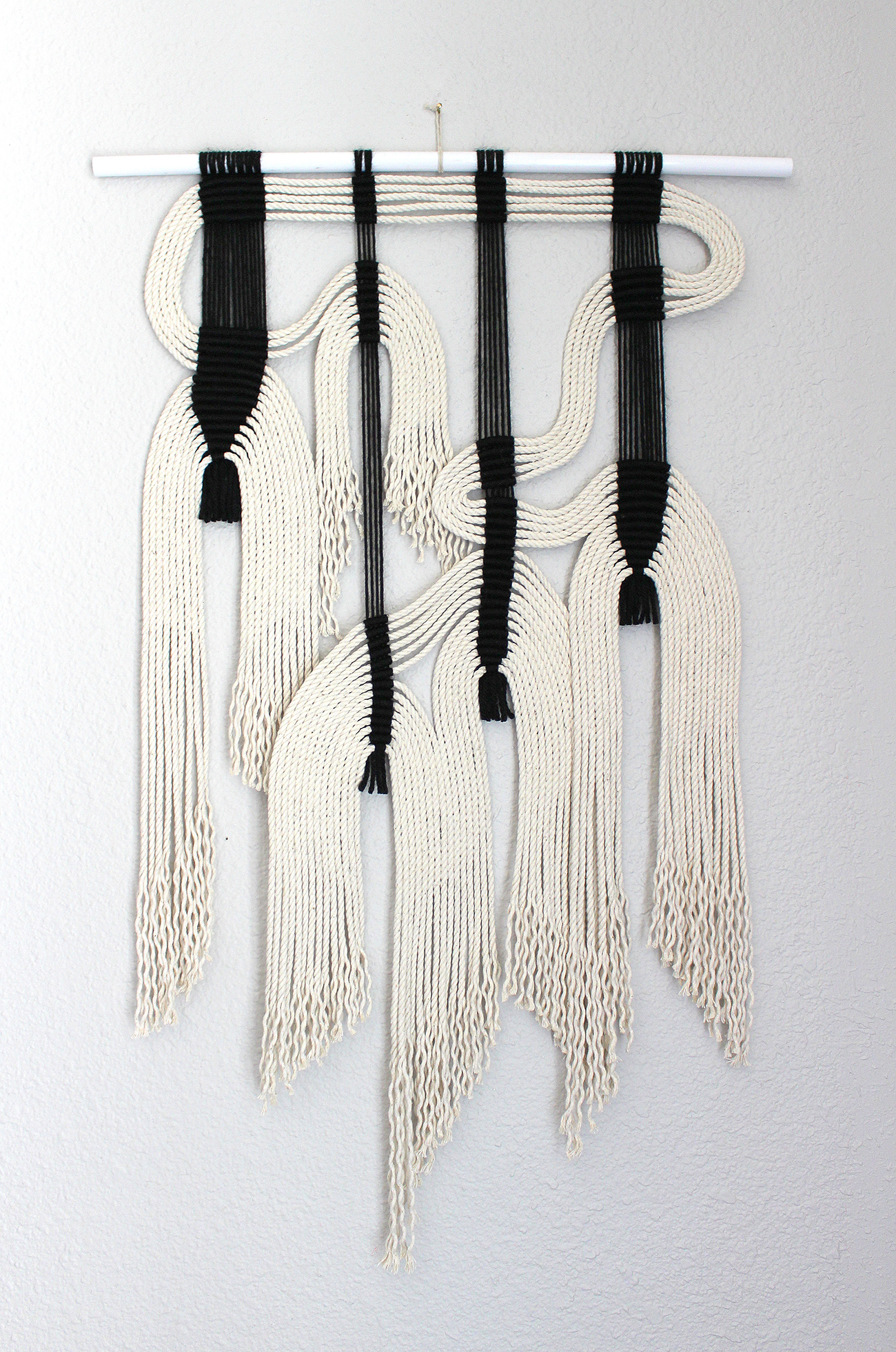 Describe your most recent project and how it was made.
I just finished creating a new collection for Steven Alan Japan (top of post and above). There will be 15 pieces showcased at their brand new branch in Futago-Tamagawa in Tokyo. They picked 15 designs from my past work, but they were looking [to reinterpret them] in colors that expressed the season of fall. I started by sketching the pieces with a new twist from the base design then carefully chose the materials and the color palette according to what they suggested for this collection. I went back to Japan last May to see my family and closest friends. I gained strength and positive energy from the trip, so I had a lot of great inspiration flowing in my mind. This is my second time working for Steven Alan Japan and it has been such a pleasure working with them. I appreciate this wonderful opportunity very much.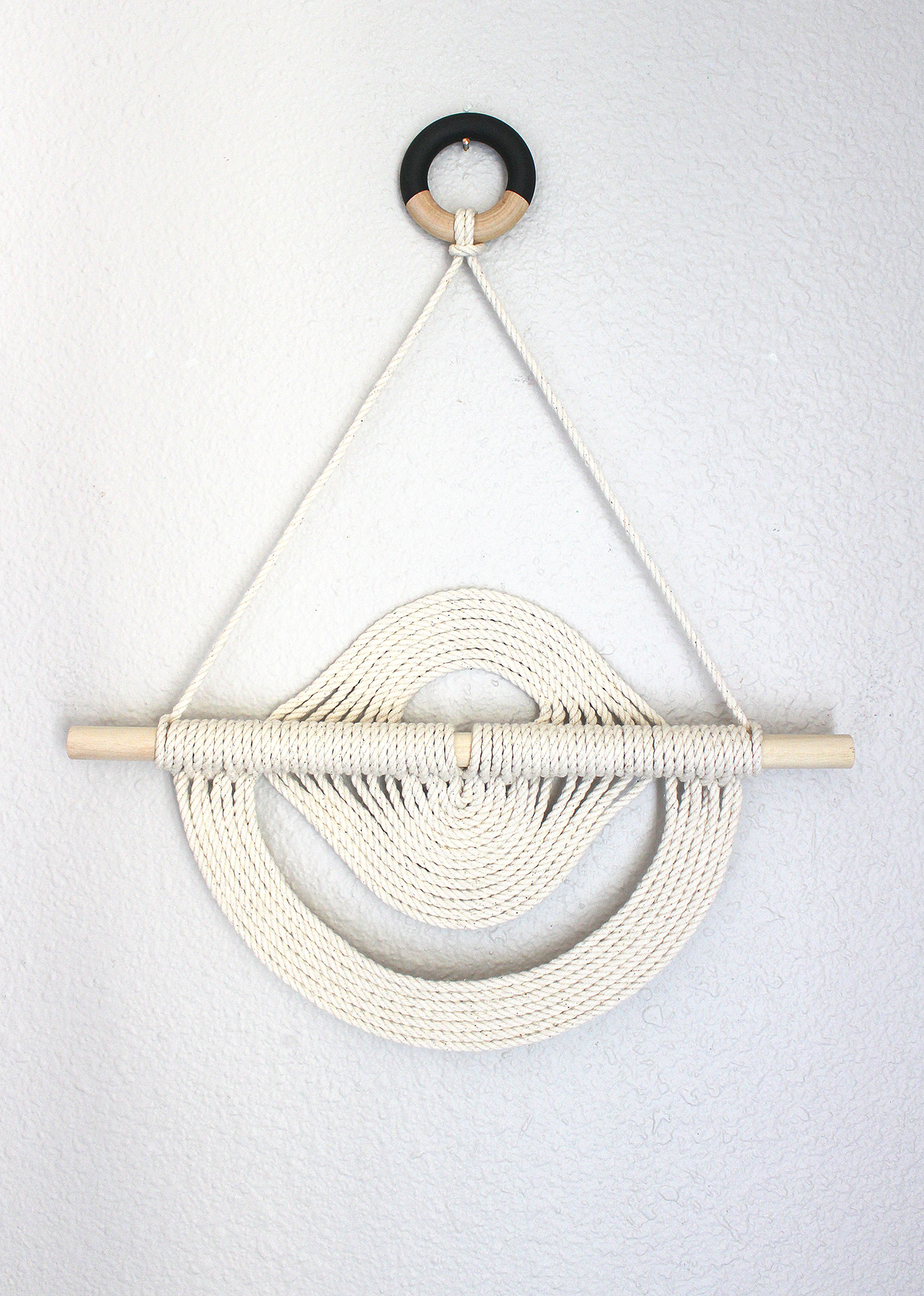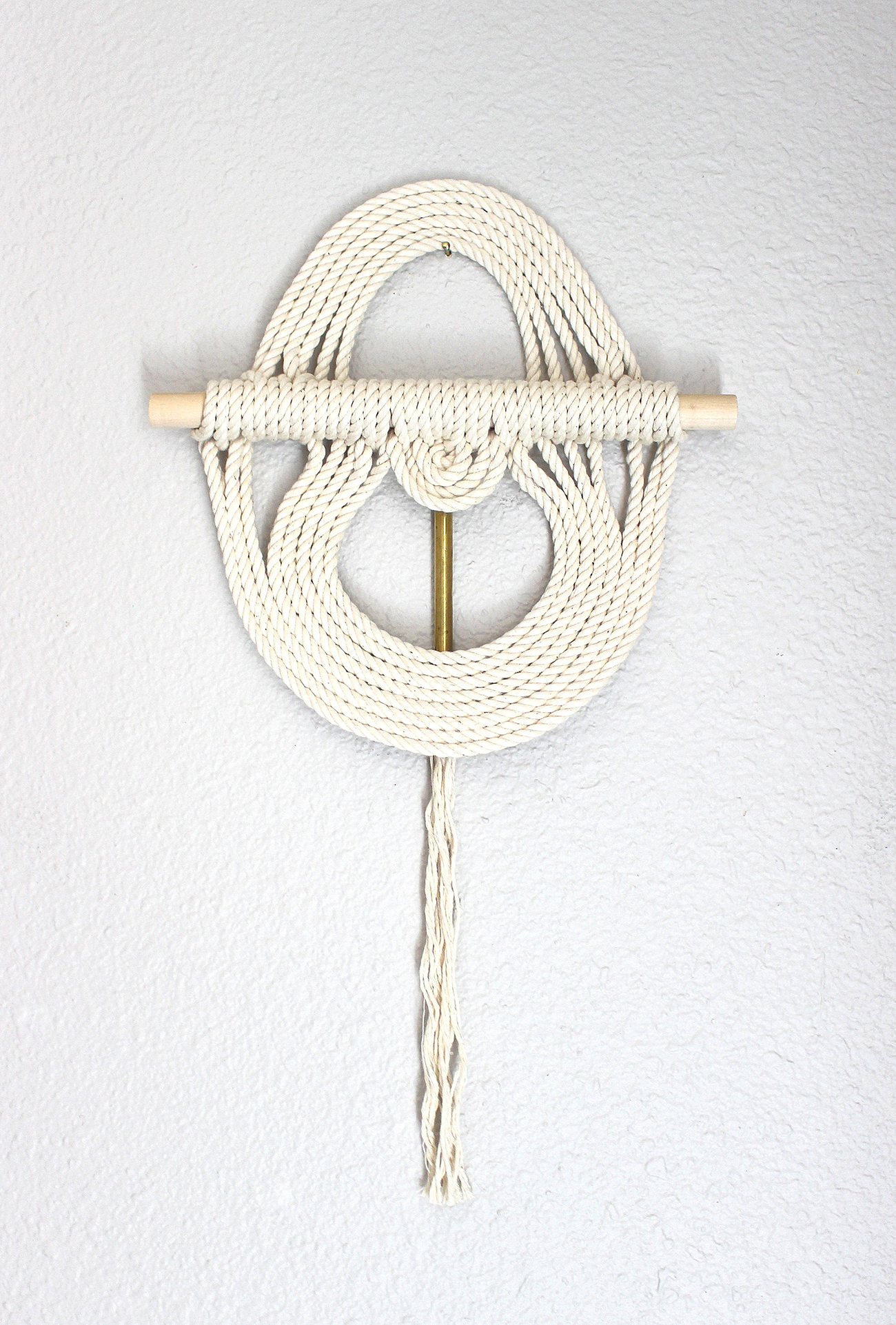 Describe your next project and how you are currently making it.
I am currently working on new designs. I have created many pieces that were inspired by my childhood memories the last couple of years, but now I find myself drawn to play with lines and curves. I use natural cotton rope for most of my work and love using three-strand rope. It is twisted in a certain direction so there is a nice flow to it. I never try to force the material against the flow. Instead, I go along with it. It guides me to where I want to go. I have several series: blk+wht, Yukari, Energy Flow, Loop and Forgotten Dream, which represent all of my current work. Rope is simple and elegant; I want to make the most of its beauty.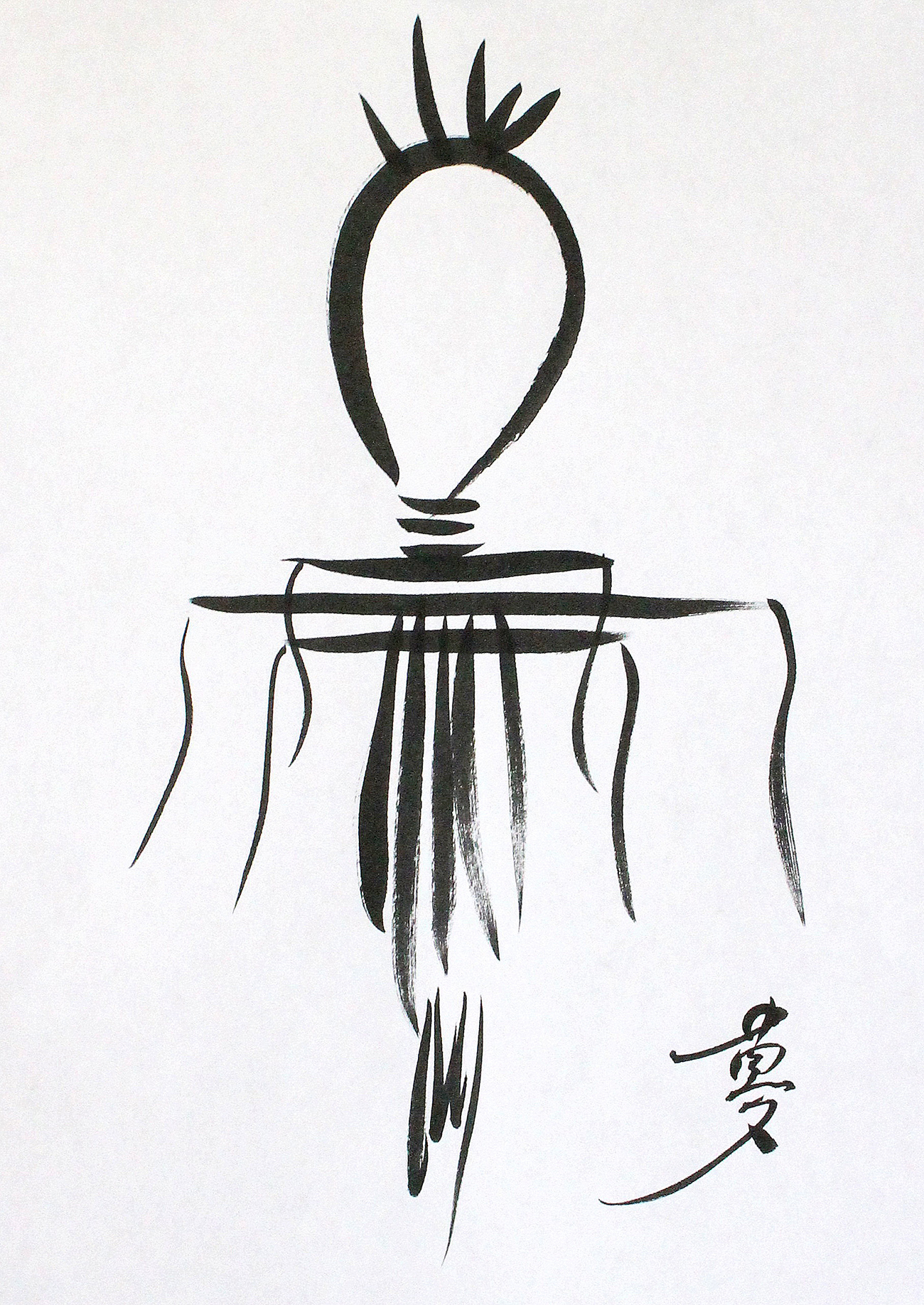 Tell us one thing that's been inspiring you lately and why.
I am inspired by a handful of things. Music, scenery, my memories and my heritage, but the thing that inspires me the most lately are my dreams. When I wake up in the morning, I think about the atmosphere, the colors, the tones, the shades, the speed, and the density. I draw a simple sketch when I want to remember certain images from the dreams, but sometimes I keep the ideas in my mind and just start making the piece without sketching. It is hard for me to describe how I transfer my dreams into my work with words but dreams give me many ideas. They are the perfect inspiration to develop something original, and there is no end to it.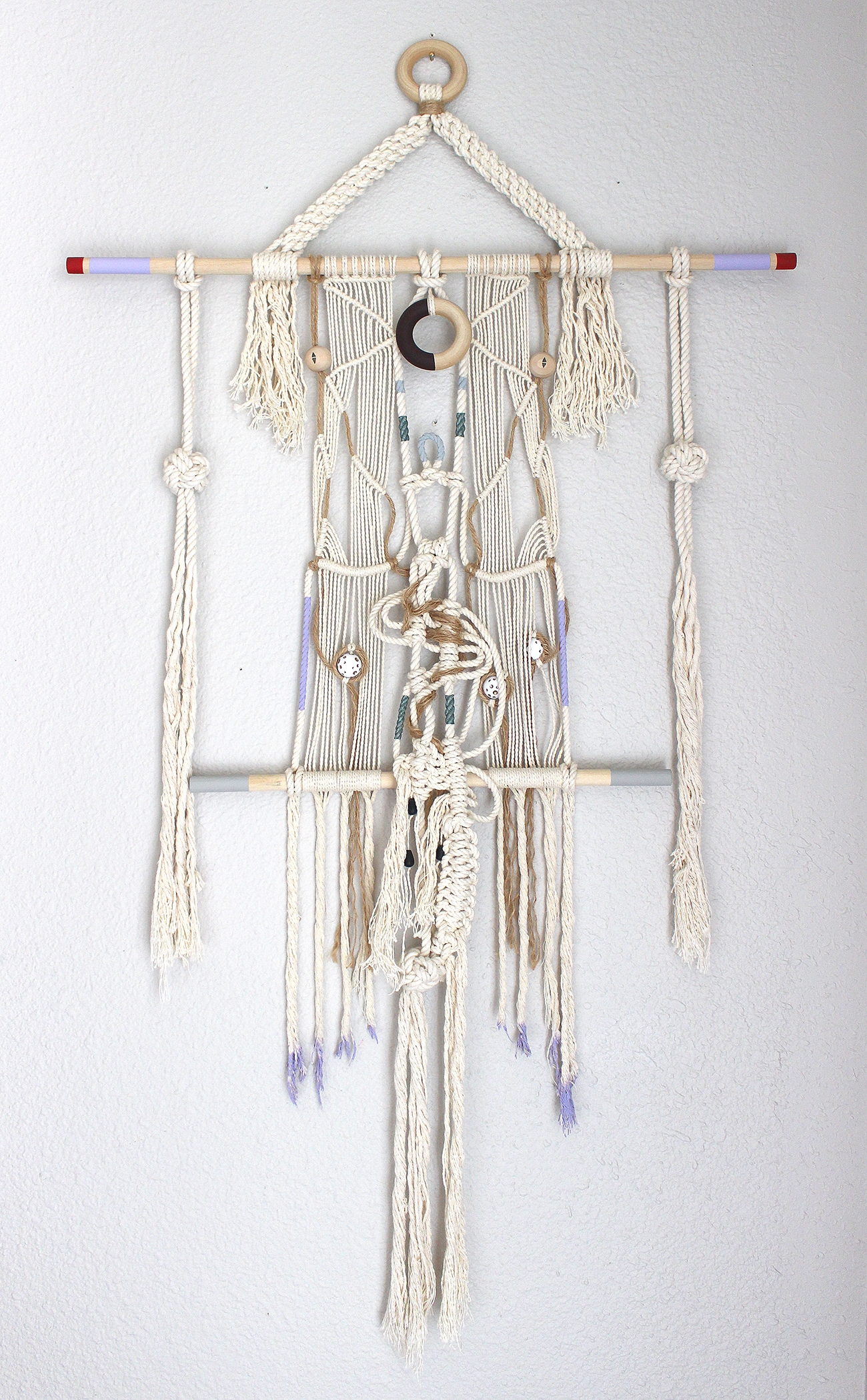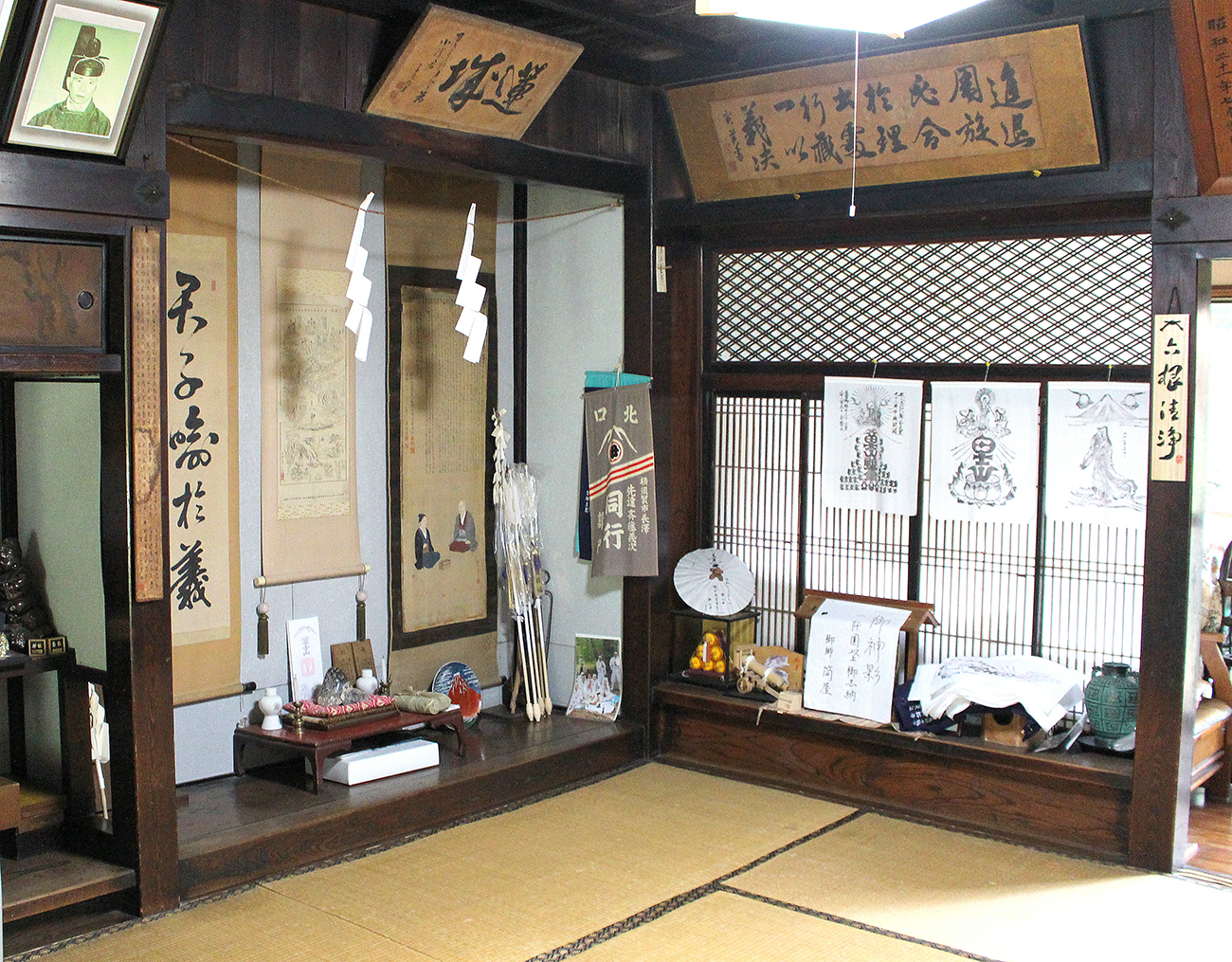 What's your favorite piece of design from the last 10 years?
I am lucky enough to own an All Roads tapestry. It has been my favorite piece and I know I will enjoy it for a long time. Janelle Pietrzak is super talented. I love her work very much.
My favorite piece, of my own, so far is the one I named Fuji (above, top). I created it about two years ago. I was born and raised at the base of Mt. Fuji in Japan and Fuji was inspired by the mountain and my childhood. Fujiyoshida is known as the traditional starting point for climbing Mt. Fuji. Yoshida trails have inspired climbers for well over a thousand years. To this day, Fujiyoshida is frequented by climbers during the on-season. There were more than 80 Oshi no ie — homes that provide food, shelter and religious guidance for climbers — along the main street in Fujiyoshida. Now only two homes are open and one of them is my grandparents' house (above, bottom), where I spent a lot of time during my childhood.
Fuji is a special piece for me, so I decided to give it to my parents. It is now sitting happily on the wall of my parents' house by the mountain, which I think is the perfect place for it to be.