05.25.16
Meet the Talented Sisters Behind Our New Favorite Lighting Brand
If you visited Sight Unseen OFFSITE last week, you might have noticed one standout booth in particular, dressed as it was in moody shades of blue, showcasing an incredible number of variations on the sculptural, globe-bulbed typology that's recently become so en vogue in the lighting world. In fact, in its striking beauty, the booth was impossible to miss: The lights were the work of London-based sisters Gwendolyn and Guillane Kerschbaumer, two Austrian-born designers who work under the studio name Areti. Their backgrounds are incredibly varied: Gwendolyn studied visual arts and sculpture before receiving a Master's in architecture at Harvard and working for some of the biggest firms in Europe while Guillane studied art history at the Sorbonne and product design at Central Saint Martins before moving on to work in the field of interior design. What this translates to is a preternatural understanding of how a light functions within a space; what this means for their product line is that there aren't merely pendants and sconces and table lights but also huge grids that seem as much room divider as lighting source; stepped, zigzag uplights; and a ring of bulbs that seem to dance around a sphere. What this also means is that their interests, happily, aren't only confined to lighting. We recently spoke with the sisters to find out what's in store for their can't-miss studio.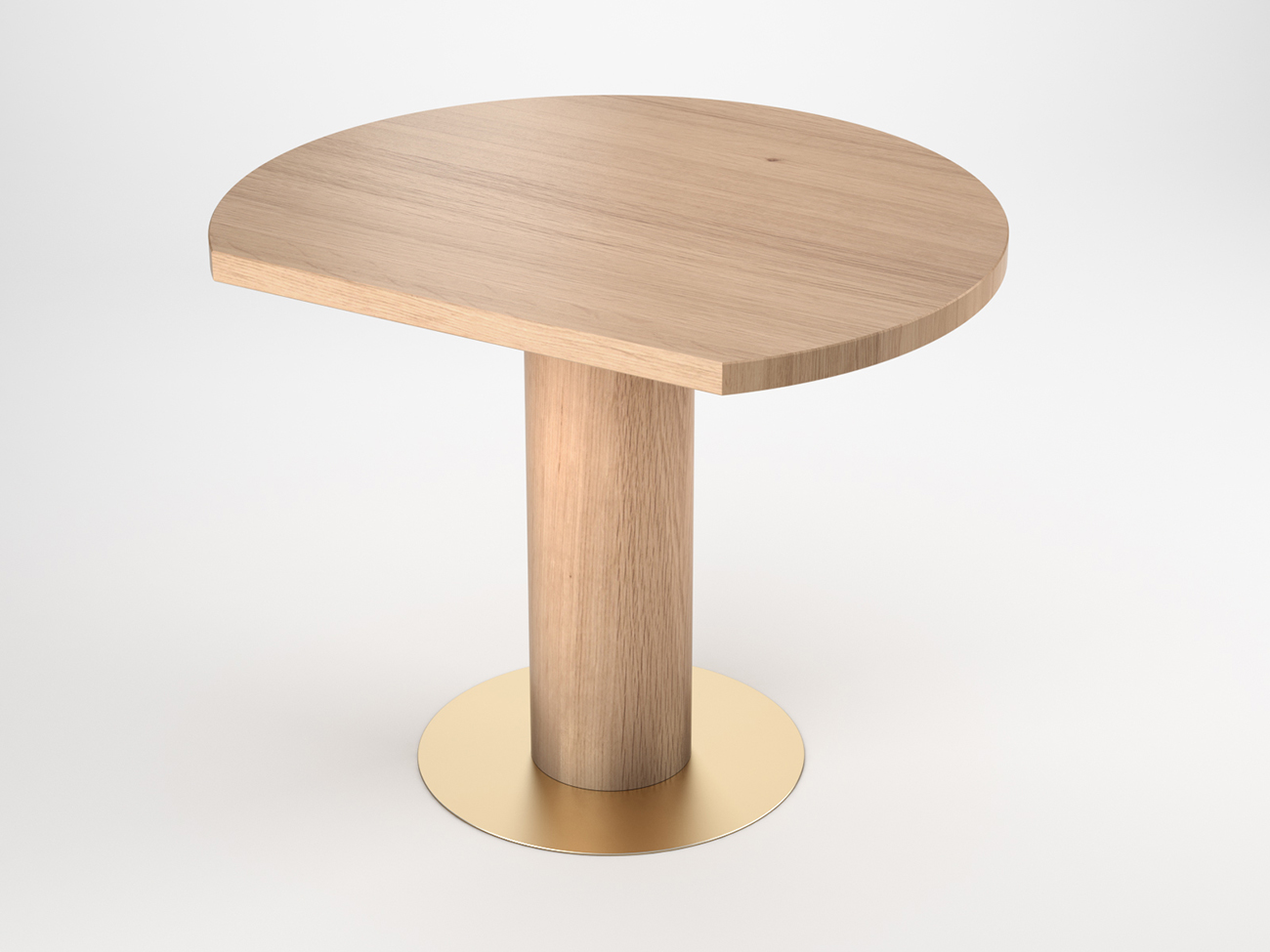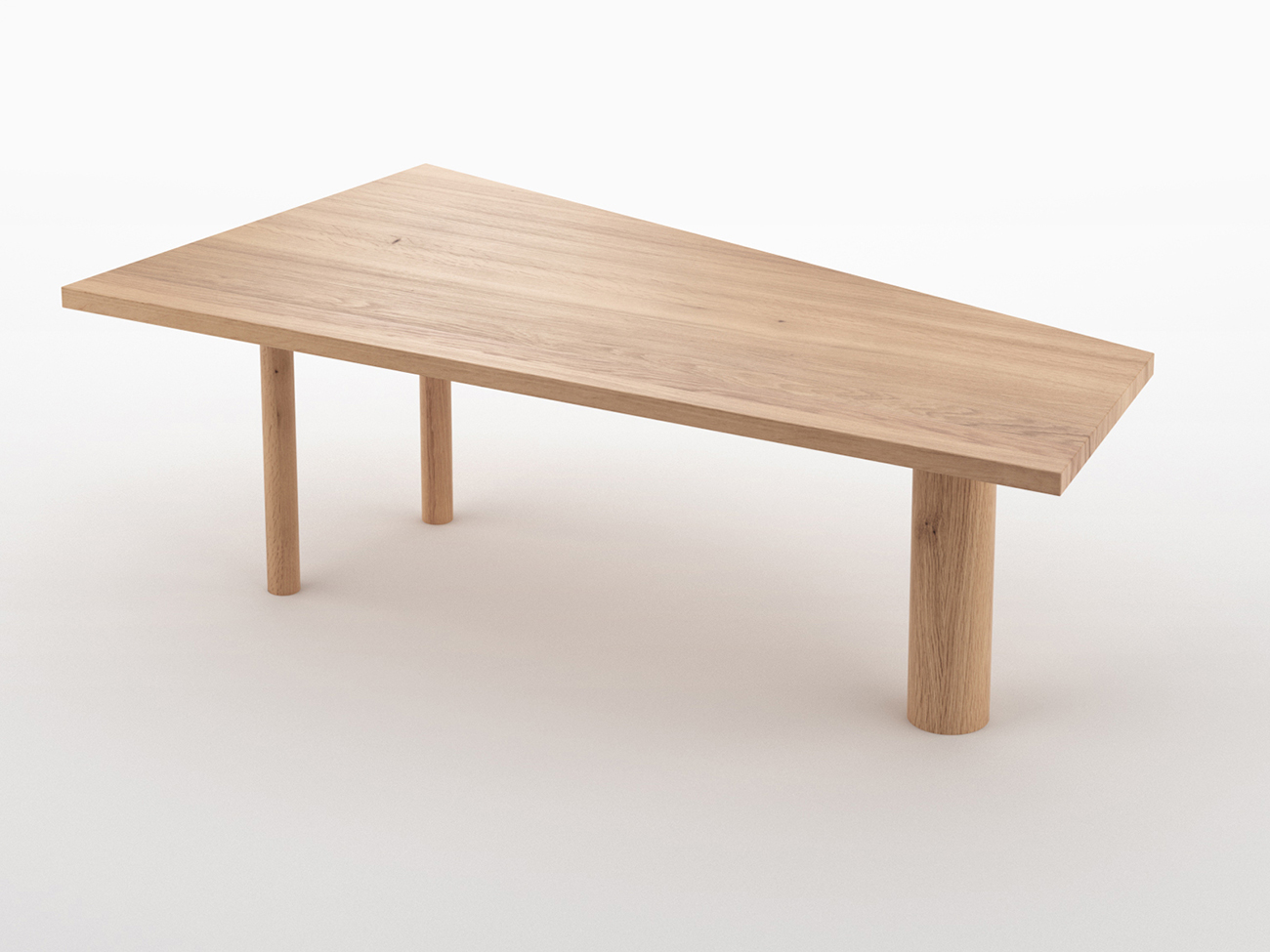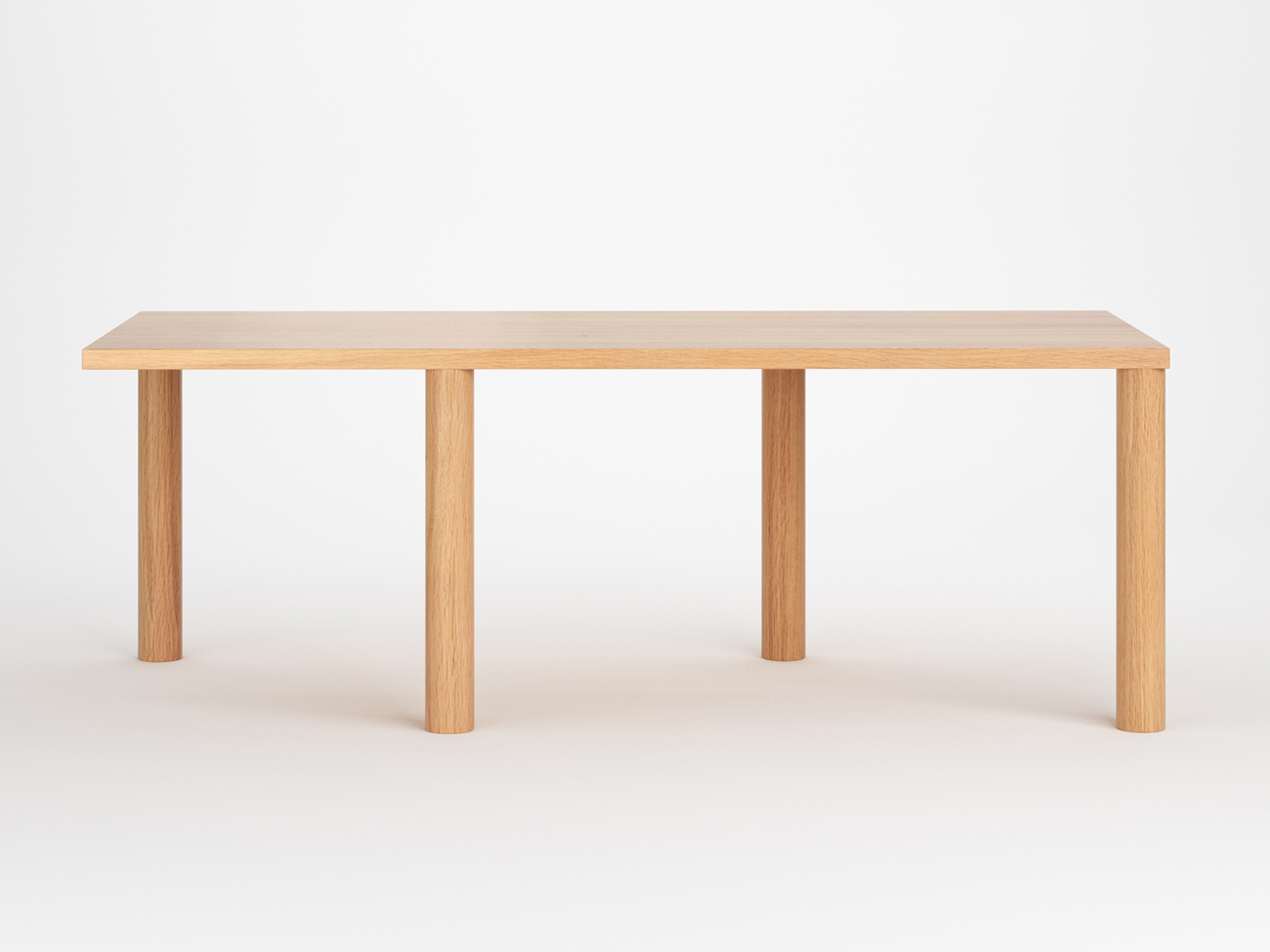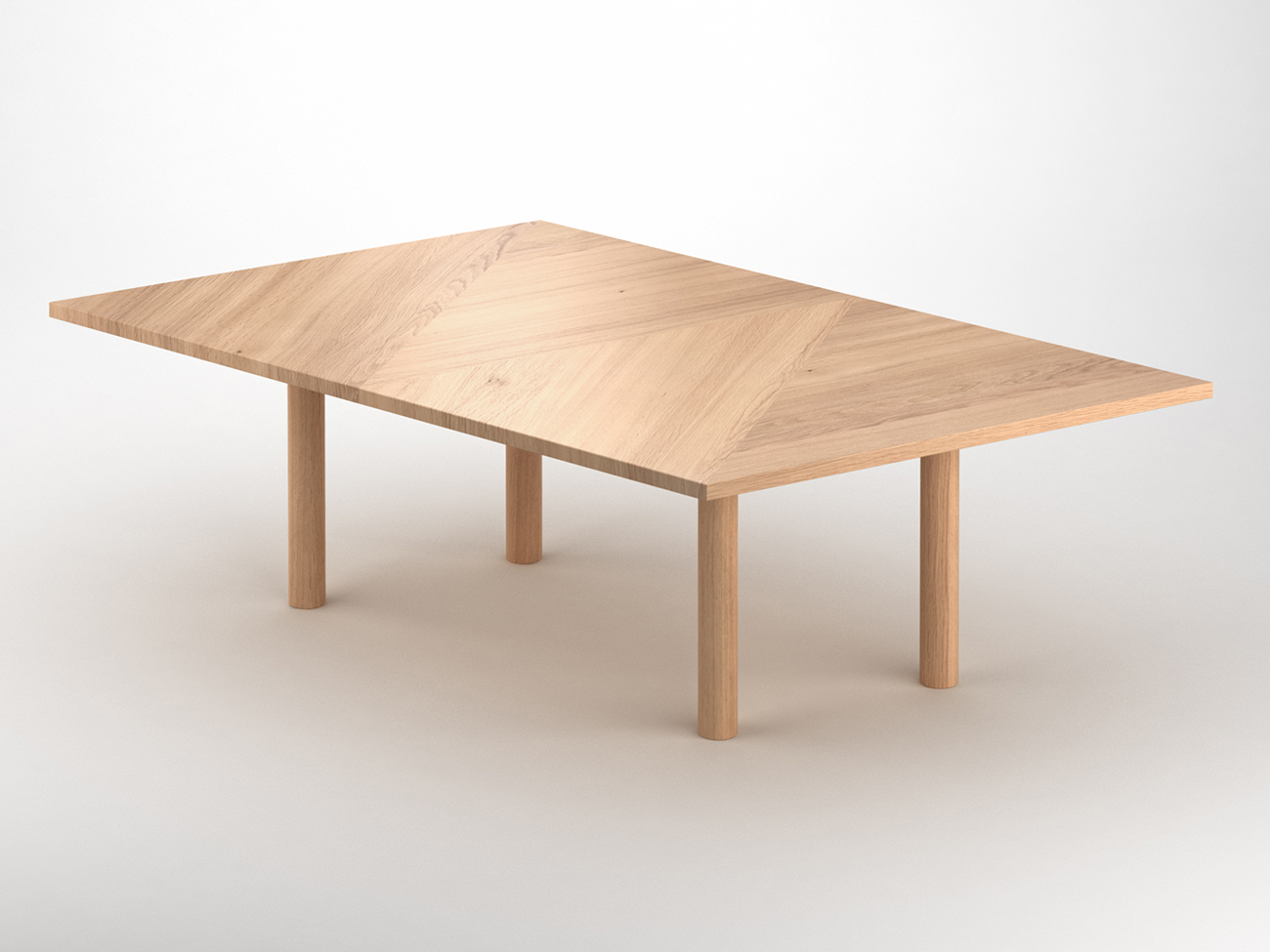 Describe your most recent project and how it was made.
Within furniture, we've decided recently to focus on just one genre – tables. To do something in-depth requires a degree of obsession with the subject; you have to think about it constantly and over a long period of time. Our collection is organized according to geometry and size, rather than types such as dining, desk, occasional table, etc. In it, we explored breaking the rigidity between space and object. Most spaces are rectangular and most tables are rectangular with 4 legs, one in each corner. We experimented with geometries that will interact with the surrounding space in a more dynamic way.
For example, the Cut Circle takes the classical round table and subtracts one edge. This not only adds an element of surprise, but is quite practical. One can use the straight edge to place the table against a wall, or use the table in a space that wouldn't normally be large enough to fit a round table. The Trapezoid distorts the classic rectangle into a trapezoid, rendering the table as an object and the space surrounding the object as less rigid; the seating feels more casual and less formal. And the Off table takes the classical rectangular table and offsets two legs, allowing for a more convivial seating arrangement. Rather than isolating two people at each short end of the table, they are integrated into the main long sides of the table.
Other recent projects include several new lights. To contradict what we just said earlier about the need to focus, there is no single theme uniting these lights. Maybe it's because we have more experience in lighting design and can thus quickly dive into a subject with sufficient depth. We didn't feel intimidated to work in parallel on a wide array of questions.
Describe your next project and how you're currently making it.
We recently worked on a series of low tables. They are simple in shape, but complex to manufacture. Yet, as with all simple forms, the material execution is crucial. We went a bit overboard with this project and developed just under 20 projects within a short period of time. After having settled on the designs, the challenge was in the manufacturing. The pieces are most beautiful if perceived as solid. It is not possible, however, to make them out of solid wood because solid wood moves too much and would deform and crack as a result. The pieces thus had to be made of several pieces of wood glued together. As the tolerances for deformation are very low, the technical skill of the carpenter is very important. Furthermore the pieces had to be hollow to some degree to reduce the weight, especially for the stone versions. It was important that the geometry be precise, so we used CNC technology for some of the more complex shapes.
After having worked on tables for two years, we are now working on two other topics: seating and storage. As with the tables we decided to focus on just one to two ideas for the year. Within this range, though, we always work on many designs in parallel. As mentioned, exploring the same topics through different designs allows us to understand the topic in depth.
We started working on about 50 different designs. We develop them to a certain degree to test their potential. Usually this is done simply through drawing: we test the exact dimensions needed and how they relate to beauty, functionality, stability, comfort etc. After this stage we cut the projects we are least excited about. In the next stage we develop the remaining projects, around 30 further. We make simple cardboard / wood models and 3d models. After this stage we make a further selection which go on to be made as prototypes in the actual material.
Tell us one thing that's been inspiring you lately and why.
We self-initiate most designs, and we are always driven by the question of what the ideal piece for tomorrow's world might be — which aesthetic, and which relevant functions might improve our lives on many levels in the future. We are driven by the desire to create pieces that can help to shape our existing spaces into more ideal spaces. We imagine what a more ideal society and world would be and what its design would look like and we get inspired to create pieces for the road towards this reality.
Of course design is not fundamental to our well-being the way education or health care is but our immediate built environment — private and public — does strongly influence our well-being. The conditions under which the pieces are made influence the wellbeing of those involved in production as well as the environment. We believe in sustainability through quality. The pieces we make last material-wise, and design-wise we hope as well. We work with manufactures in Europe, mainly Germany, that not only guarantee quality, but also good working conditions.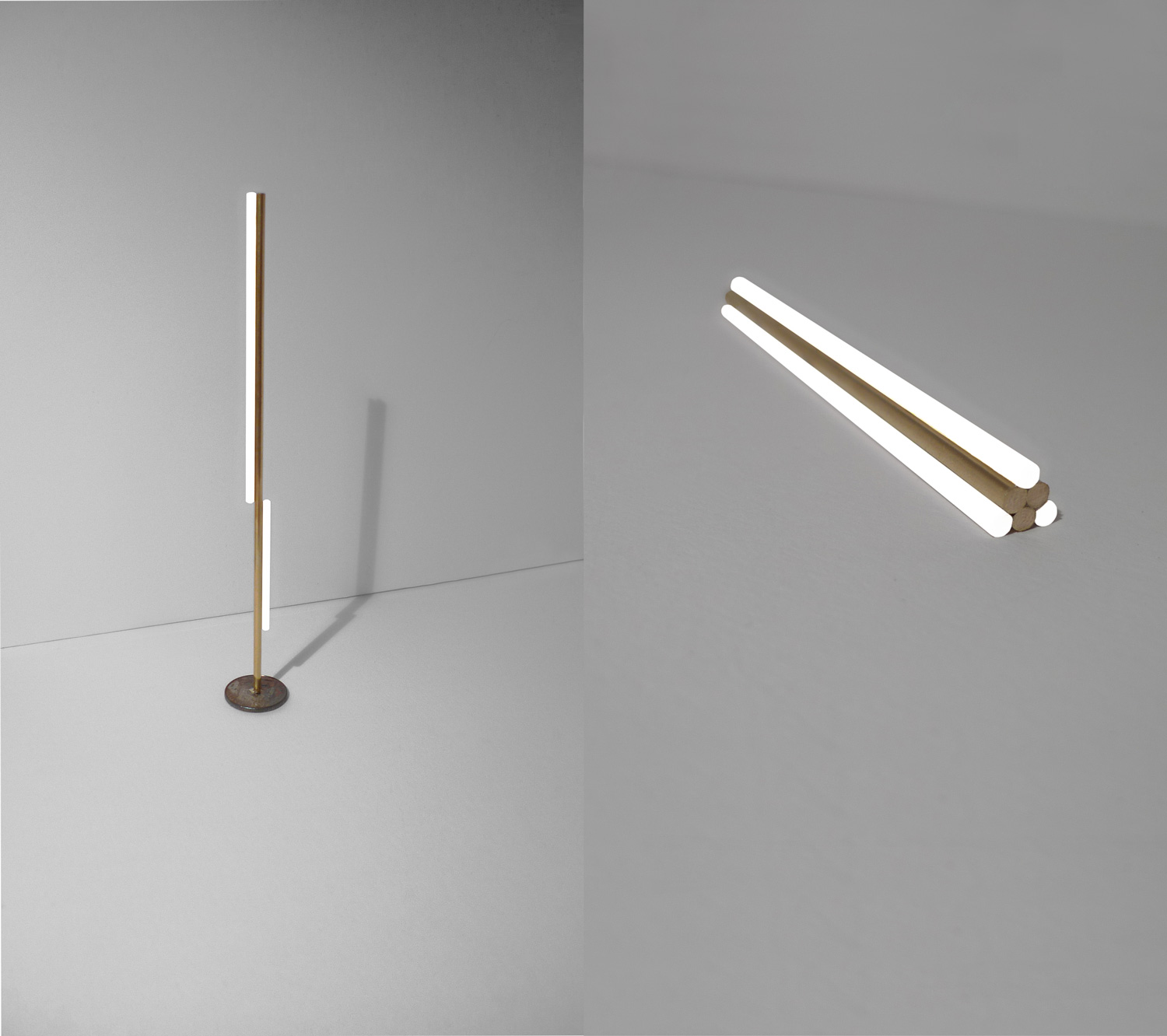 What's your favorite piece of art of design from the last 10 years and why?
There are many pieces we like from the past 10 years, it's impossible to pick one, but the One Well Known Sequence collection by Michael Anastassiades is representative of what we appreciate in design. We like the simplicity of this piece on an aesthetic level and we appreciate the workmanship. Having worked with lighting and also specifically with these tubes, we know that there had to be quite some invisible work on the interior of the brass tubes to allow for such a minimal attachment.
While there can be beauty and elegance in following given restraints and even using them as design elements — such as emphasizing joinery in furniture pieces — often in order to preserve the essence of a design concept, technical solutions need to be developed. These details will be decisive in whether or not the strength of the concept can be carried through to the actual material object. We appreciate that these solutions are not standard, but have been developed to allow for abstract shapes. A good design often requires a lot of work that is not instantly visible.