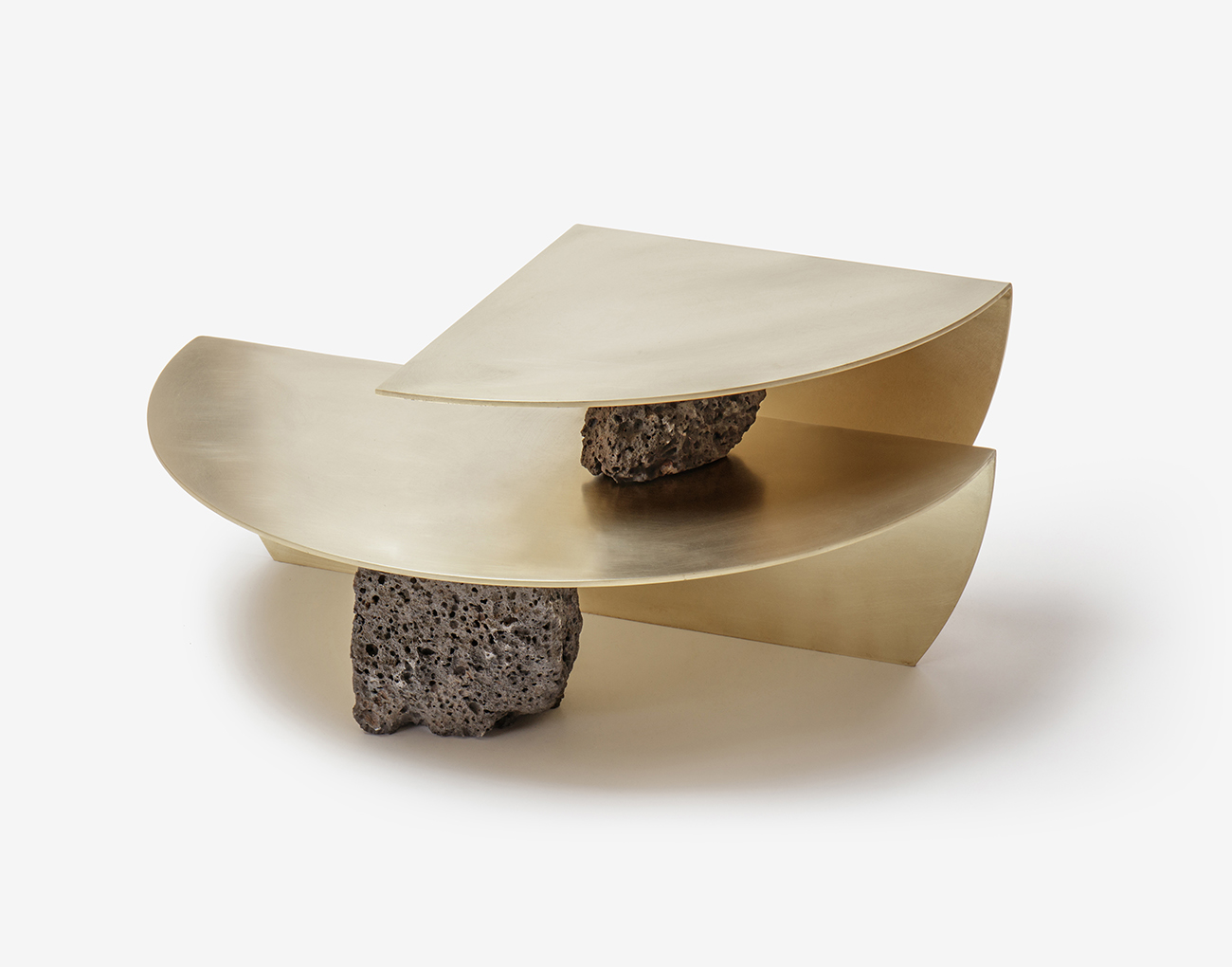 A weekly Saturday recap to share with you our favorite links, discoveries, exhibitions, and more from the past seven days. This week: discovering a fashion-inflected candle brand, dissecting the new color palette (we're calling it harvest tones), and crushing hard on an avocado kitchen for the modern age.
Discoveries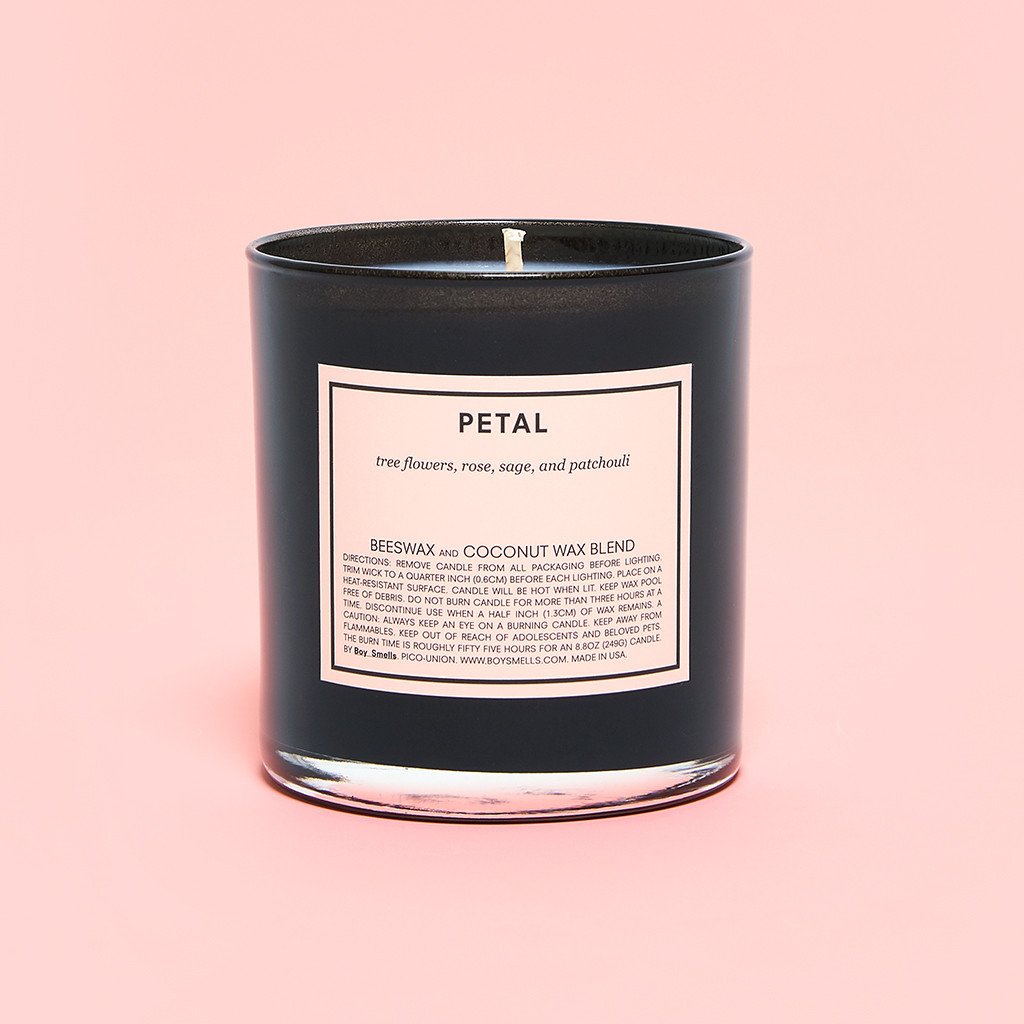 We might be the last people on earth to discover Boy Smells, a new candle brand out of LA with extremely on-the-nose packaging, but after finding it at Poketo in Culver City, we're officially converts. Designed by two fashion vets, the candles remind us of this brand, but the scents are mellower.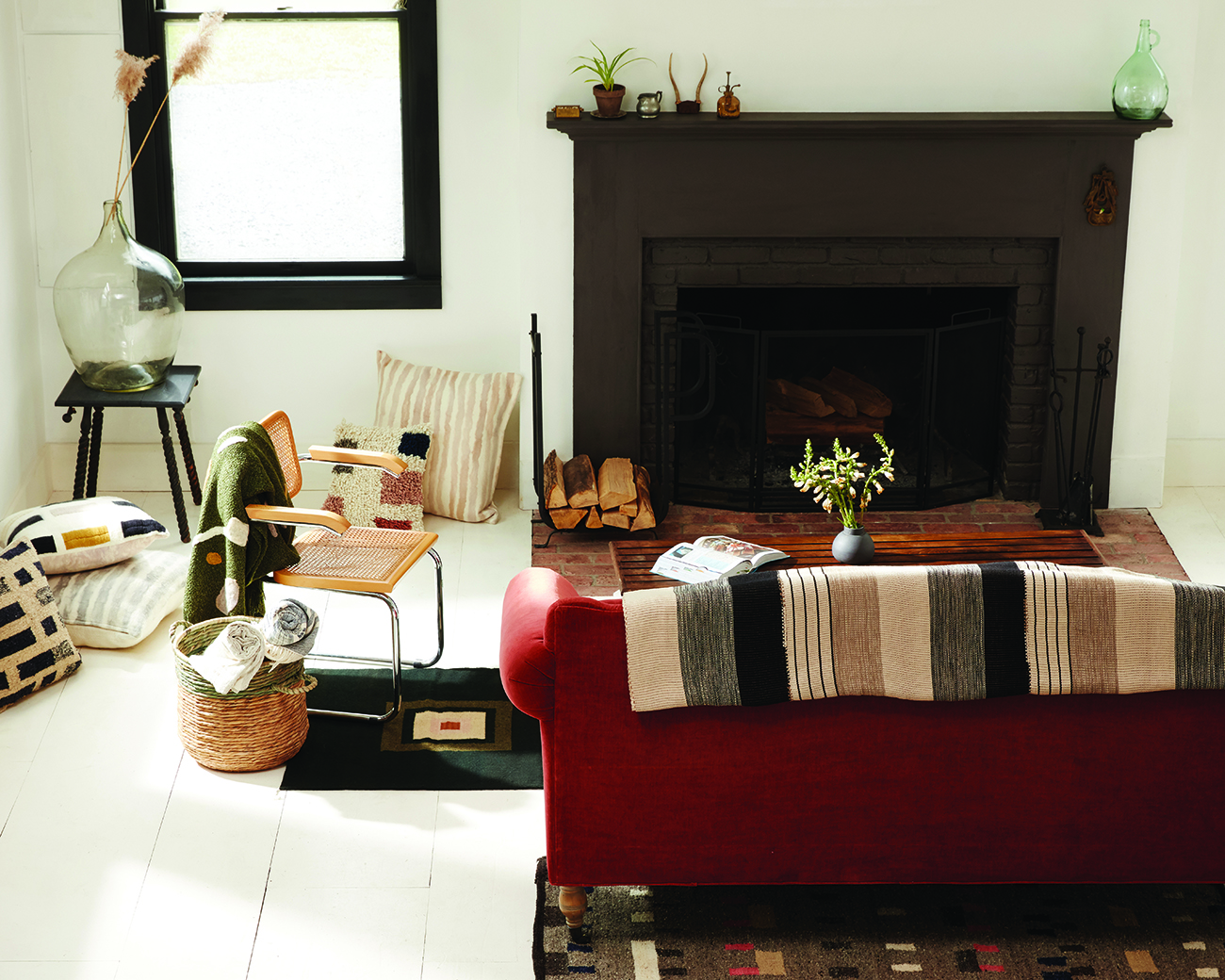 Looking ahead, this week's Saturday Selects is all about the new palette, which we're calling harvest tones (rust, mustard, dark green, and the occasional blazing red). Shown here is a glimpse of textile brand MINNA's new fall collection, which she'll be debuting later this month at NYNOW.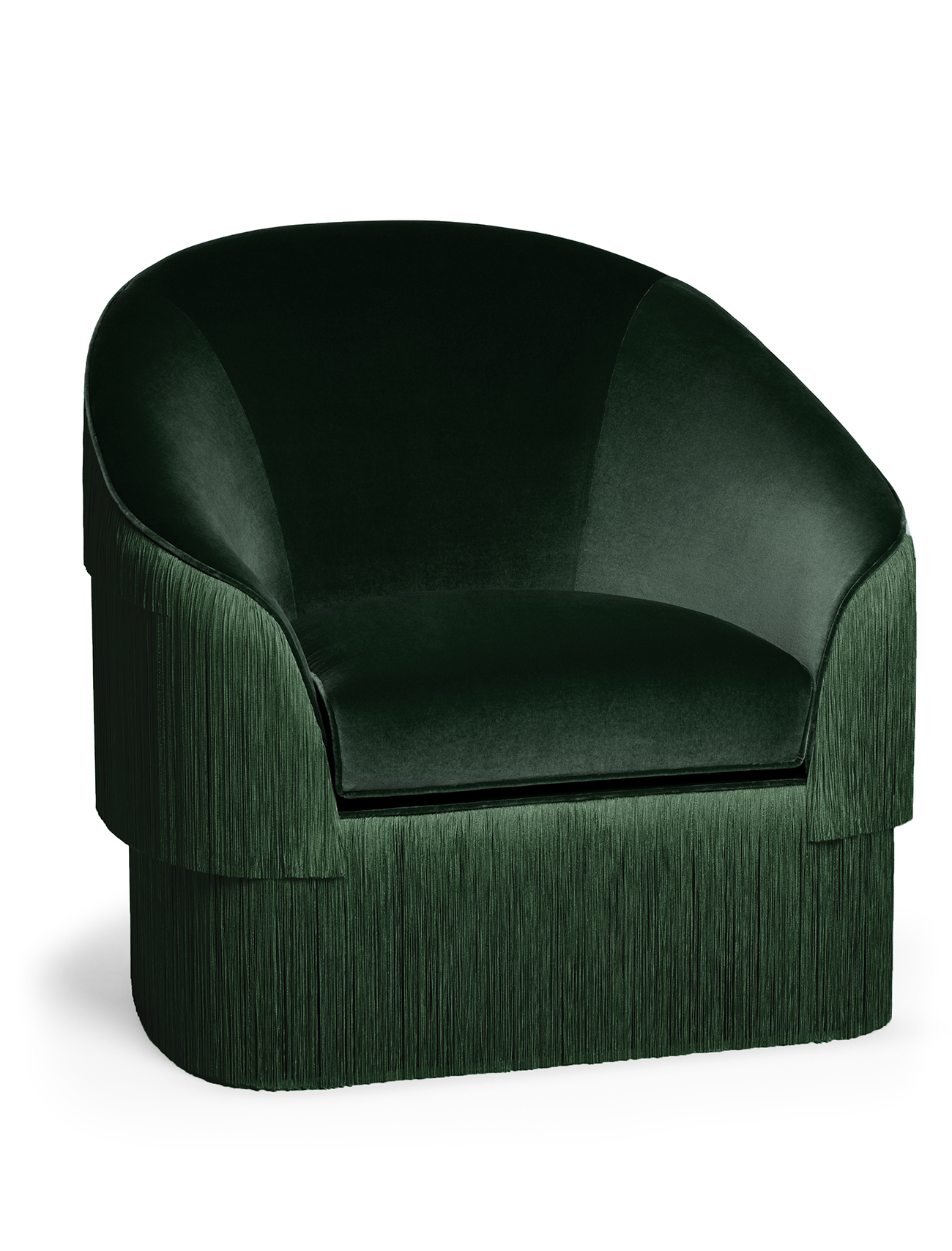 Our old friend and editor Ryland recently started an Instagram devoted primarily to vintage, but he's also been unearthing some pretty incredible contemporary gems. Where was this amazing armchair, by the Portuguese studio Munna, when we were compiling our ode to fringe last week??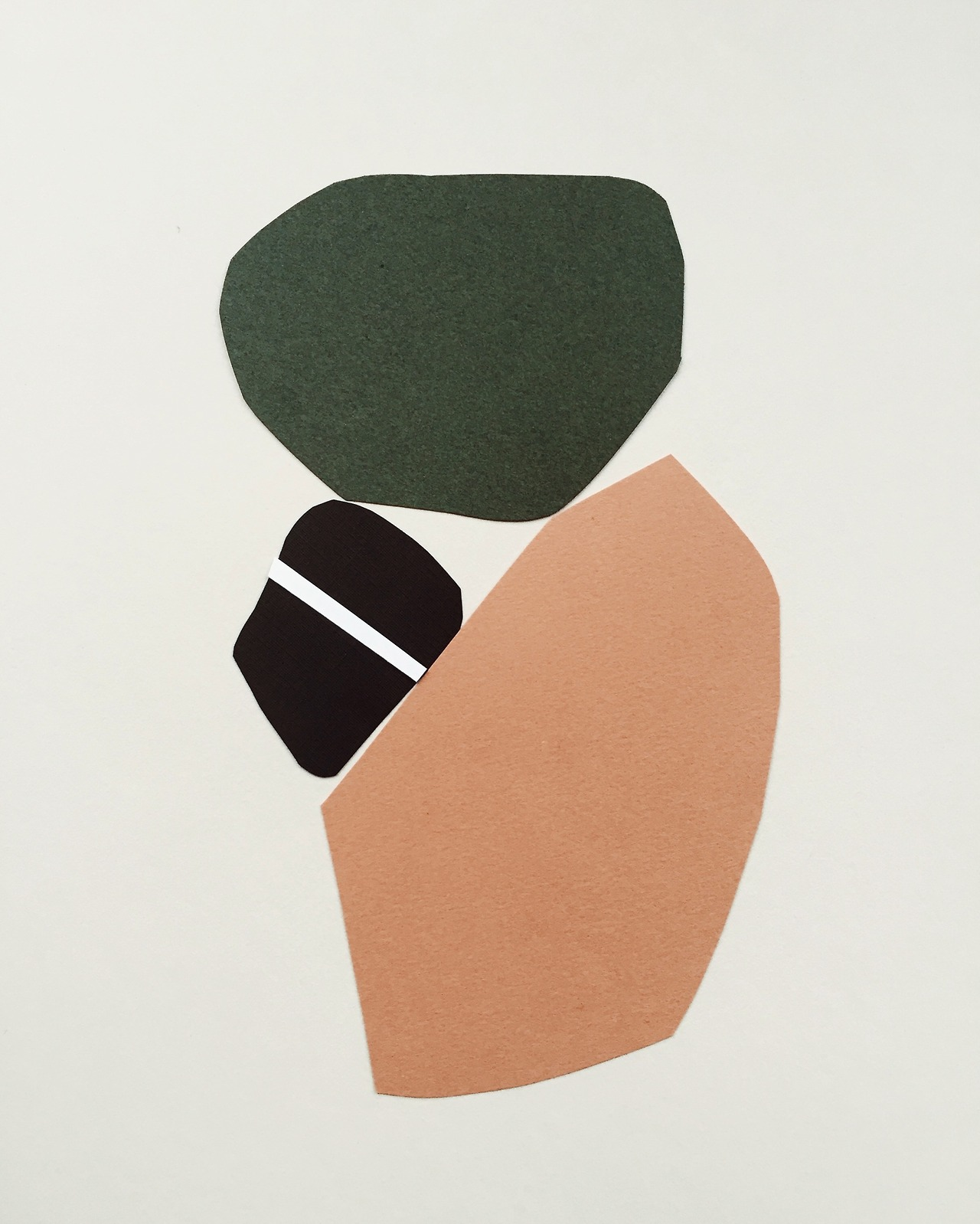 Speaking of Instagrams we follow somewhat religiously, we found these pretty palette studies by painter and graphic designer John Zabawa on the Instagram of Apiece Apart this week.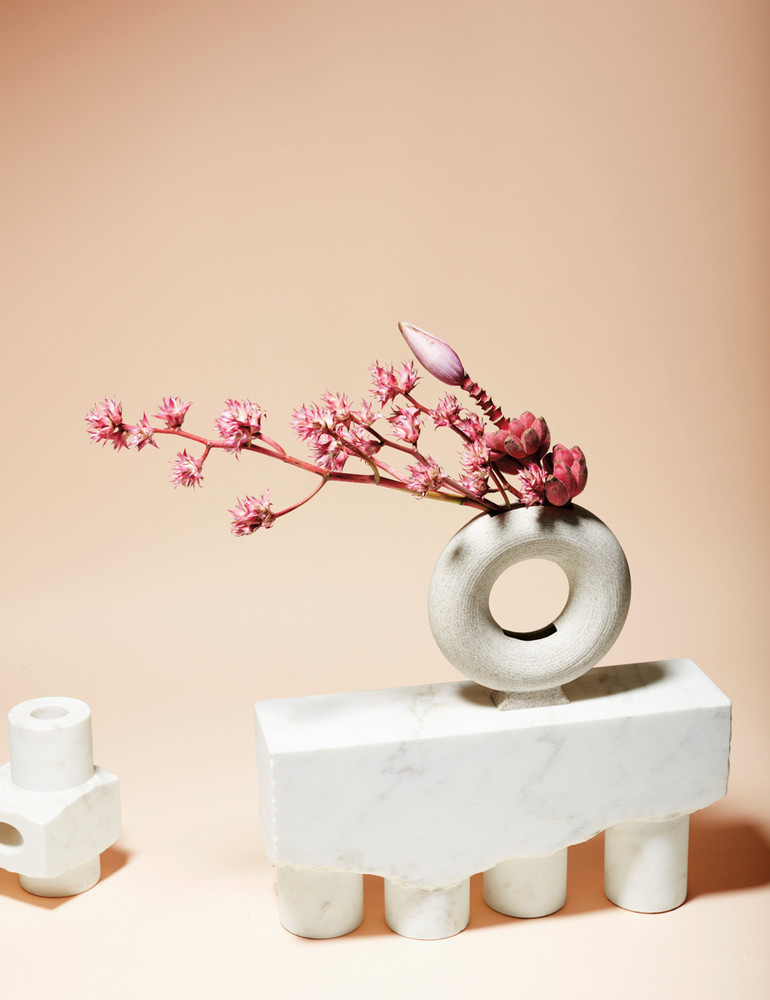 In this season's Domino Magazine, we found this gem of a story, which pairs floral arrangements by Marisa Competello of Metaflora with vases by contemporary ceramicists and furniture pieces from Johnson Trading Gallery. Shown here is a vase by Natalie Weinberger and marble bench from Max Lamb's Man, Rock, Drill series.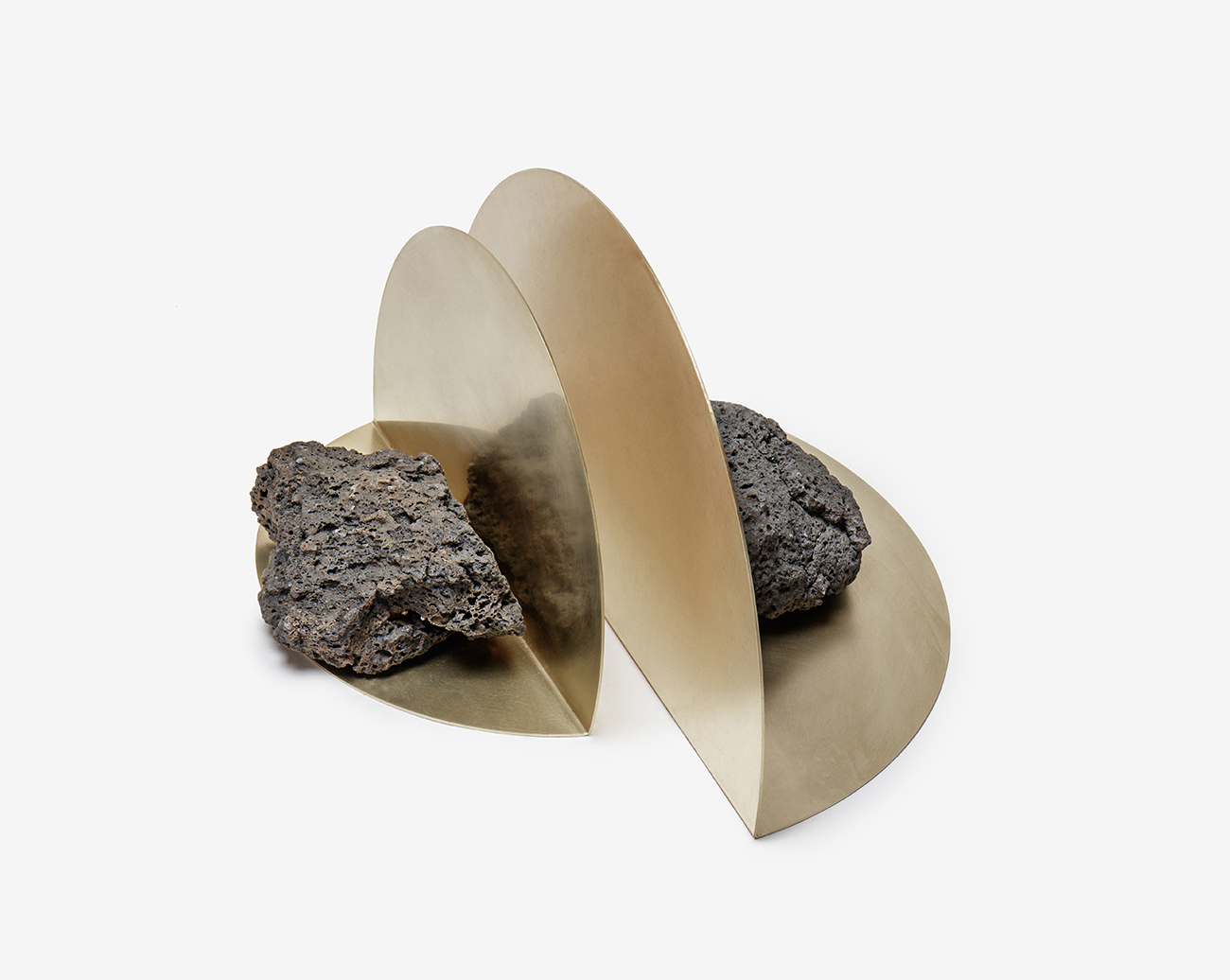 Korean designer and Design Academy Eindhoven grad Jeonghwa Seo sent us his most recent project this week: Called Primitive Physics, each piece is composed of basalt stones collected from Yeonchon, a volcanic area of Korea, and brass. We especially love the bookends shown here and the table at the top of this post.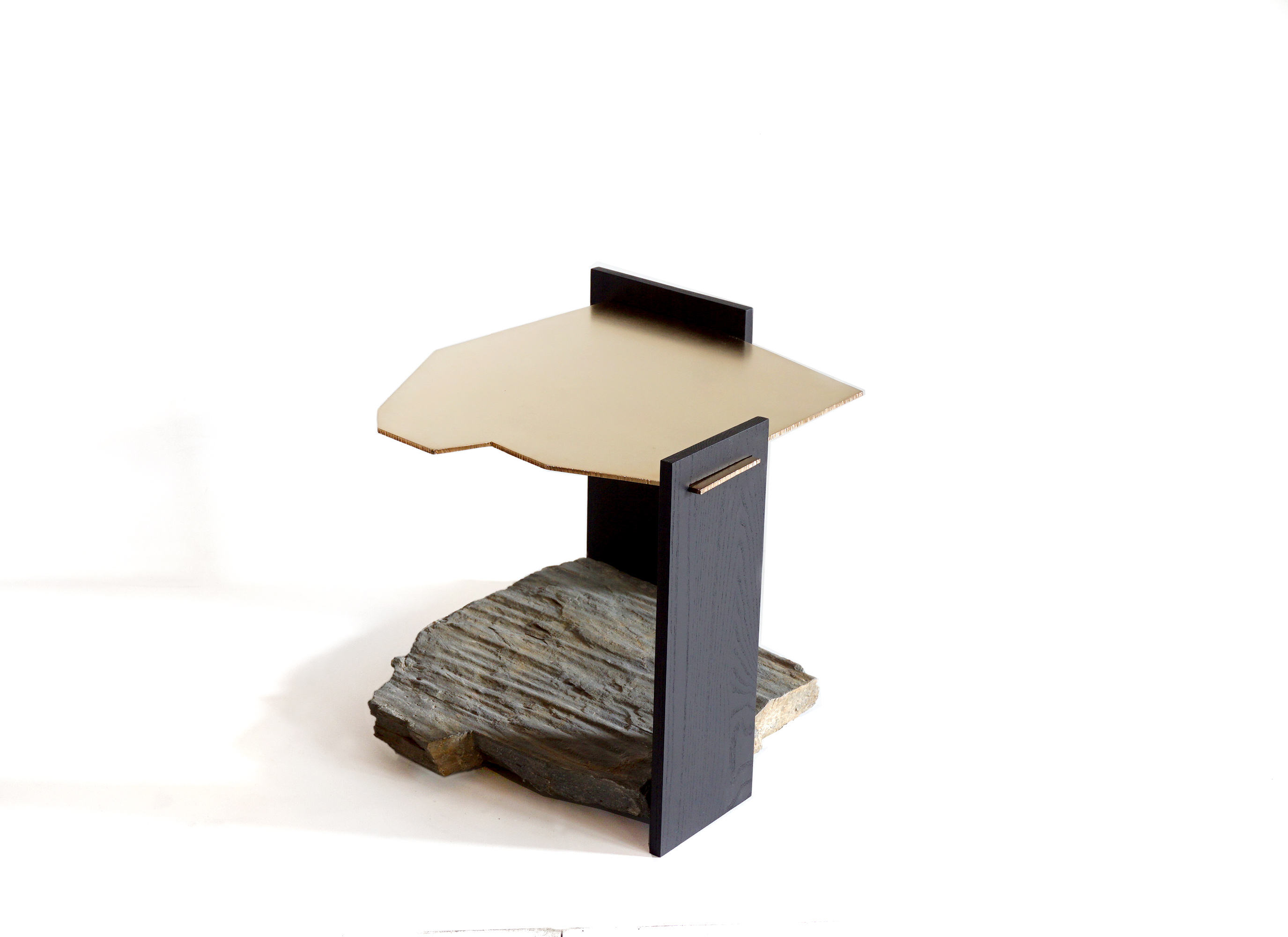 Seo's project reminds us of these beautiful tables that Canadian designer Simon Johns debuted at Sight Unseen OFFSITE this year. Called Missisquoi, the tables are made from ash, gold-plated steel, and stone.
Links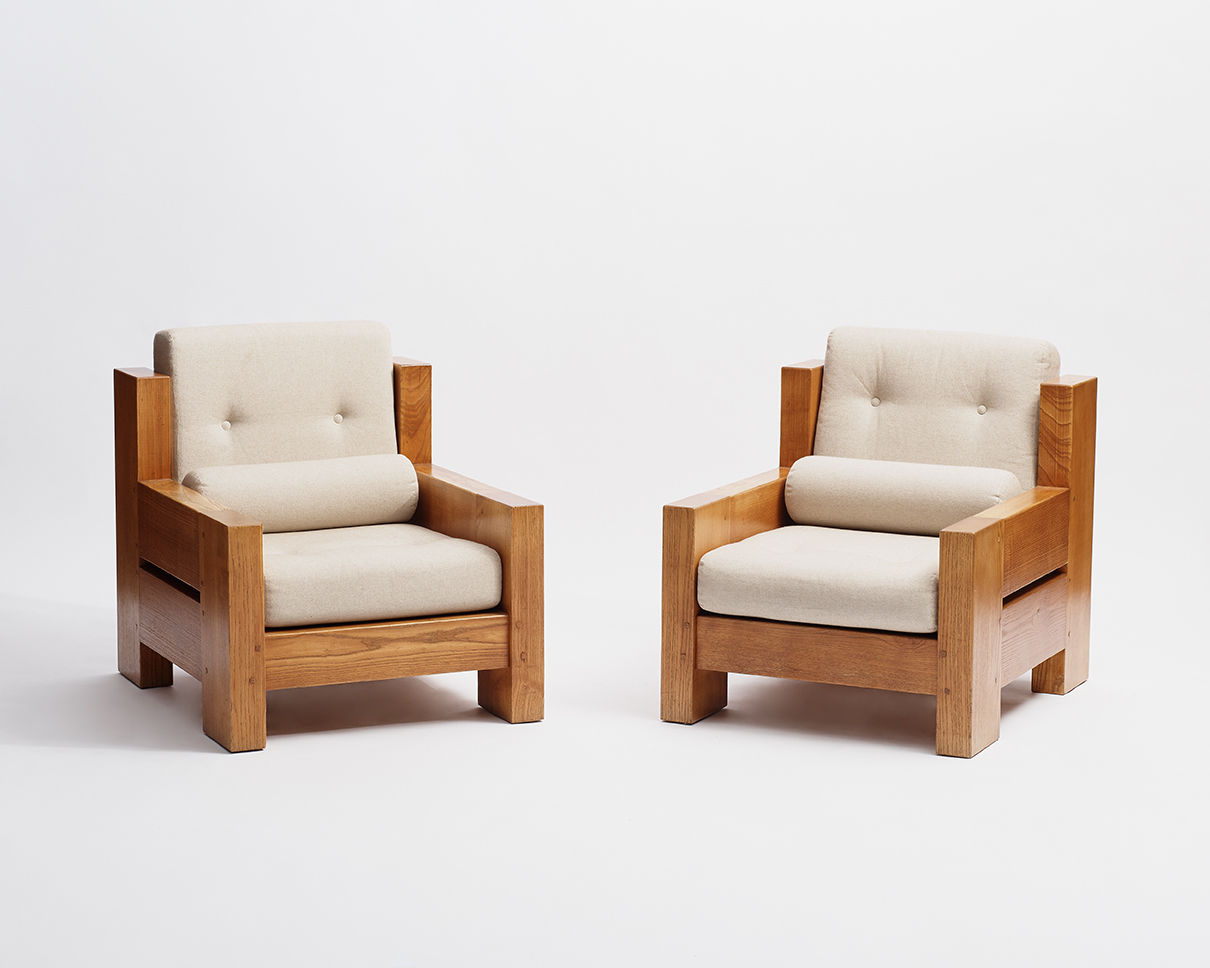 Last year, eBay launched eBay Collective, a curated showcase composed of high-end dealers, and this week the site launched a capsule collection with items selected by Roman & Williams. We're particularly into this vintage Scandinavian rug, and would kind of give our right arm for these French 1960s club chairs by Alain Gaubert.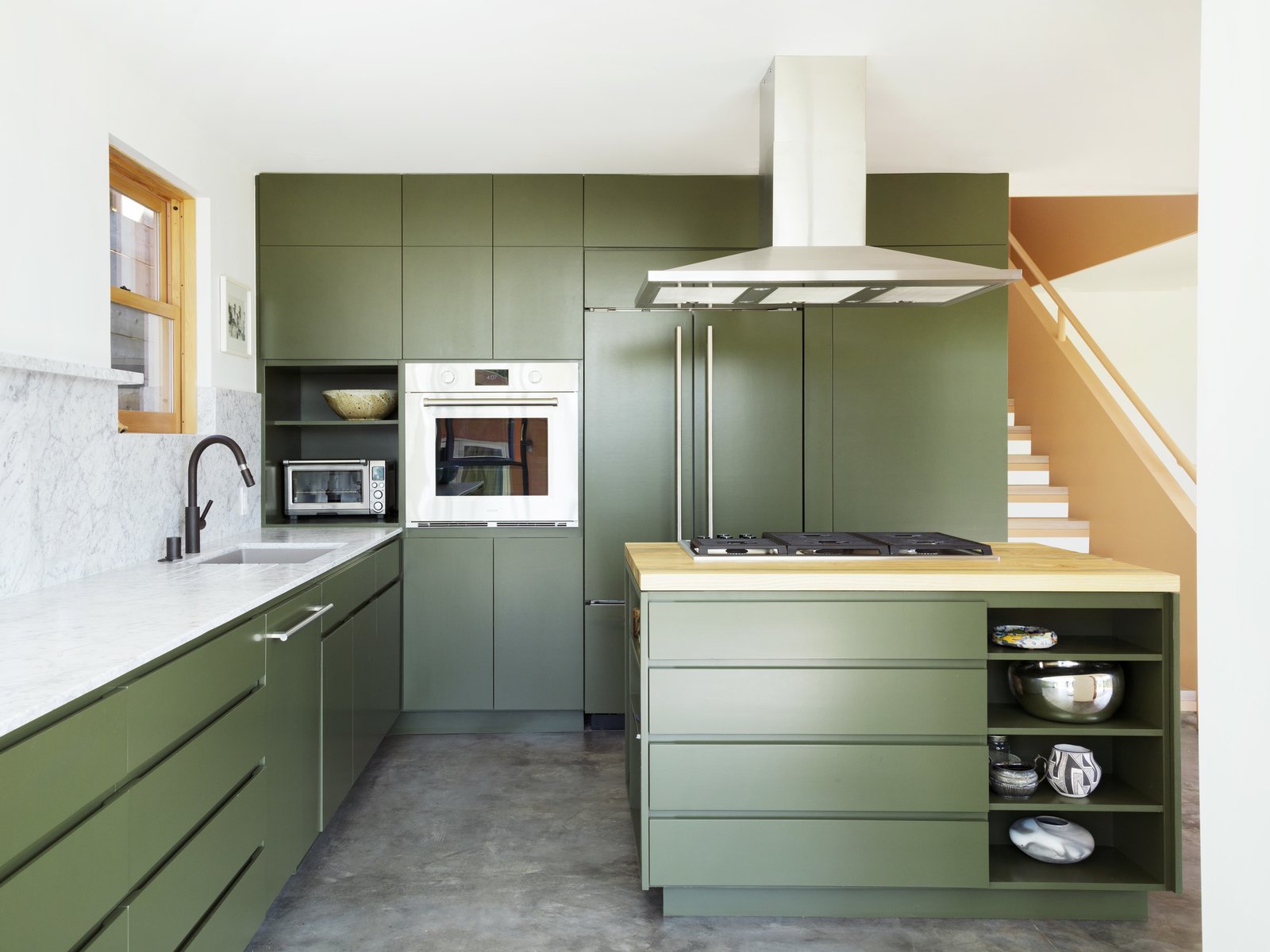 We're digging the glass-gridded extension to a pink LA bungalow published on Dwell this week (by Mexico City–based architects Productora. But even more, we're really into the nouveau avocado kitchen.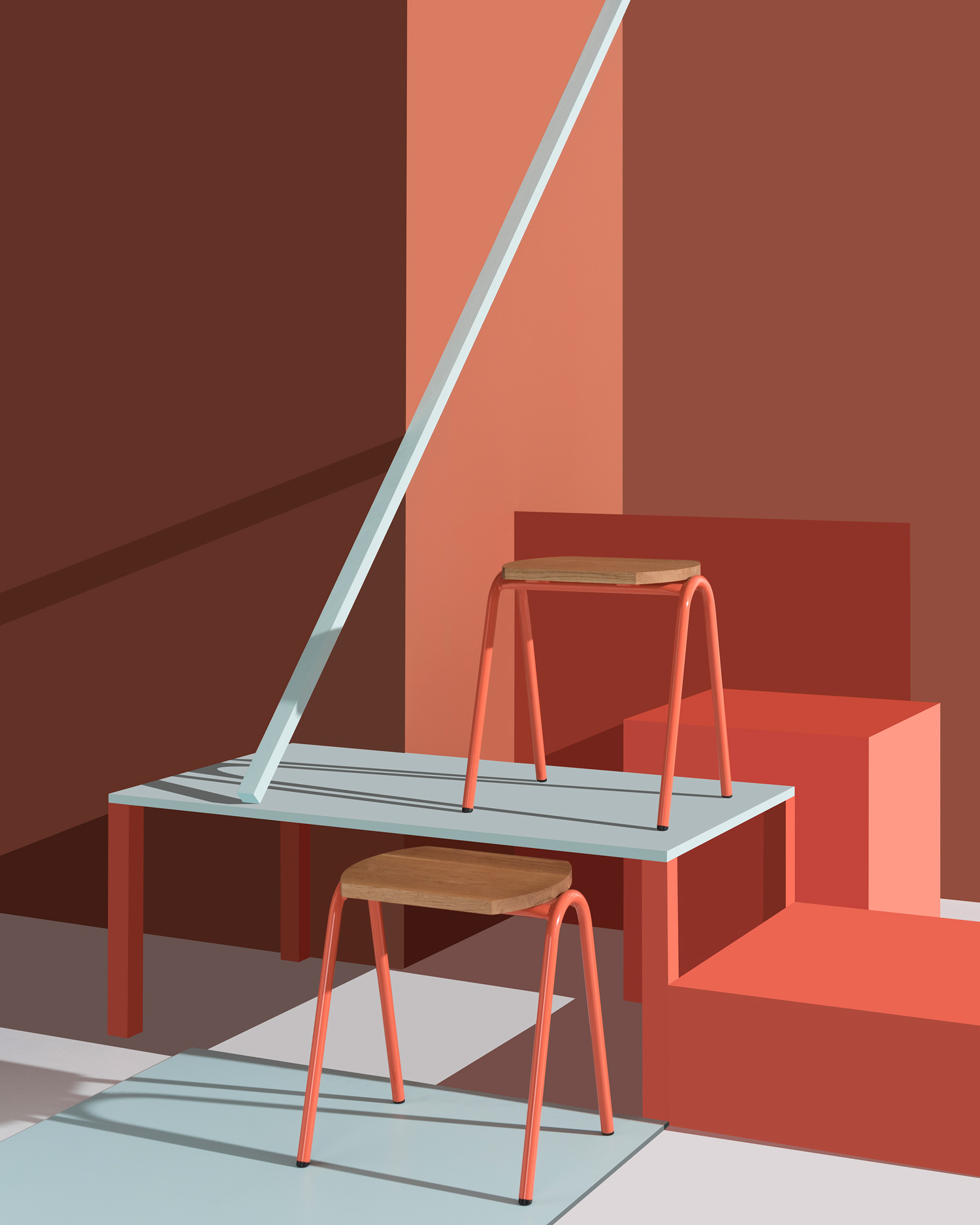 Cute interview on Yellowtrace this week with Austalian designers Dale Hardiman and Adam Lynch of Dowel Jones. We particularly like these new photos of their Hurdle Family seating series, which was released to the American market with the Grand Rapids Chair Company at Neocon this year.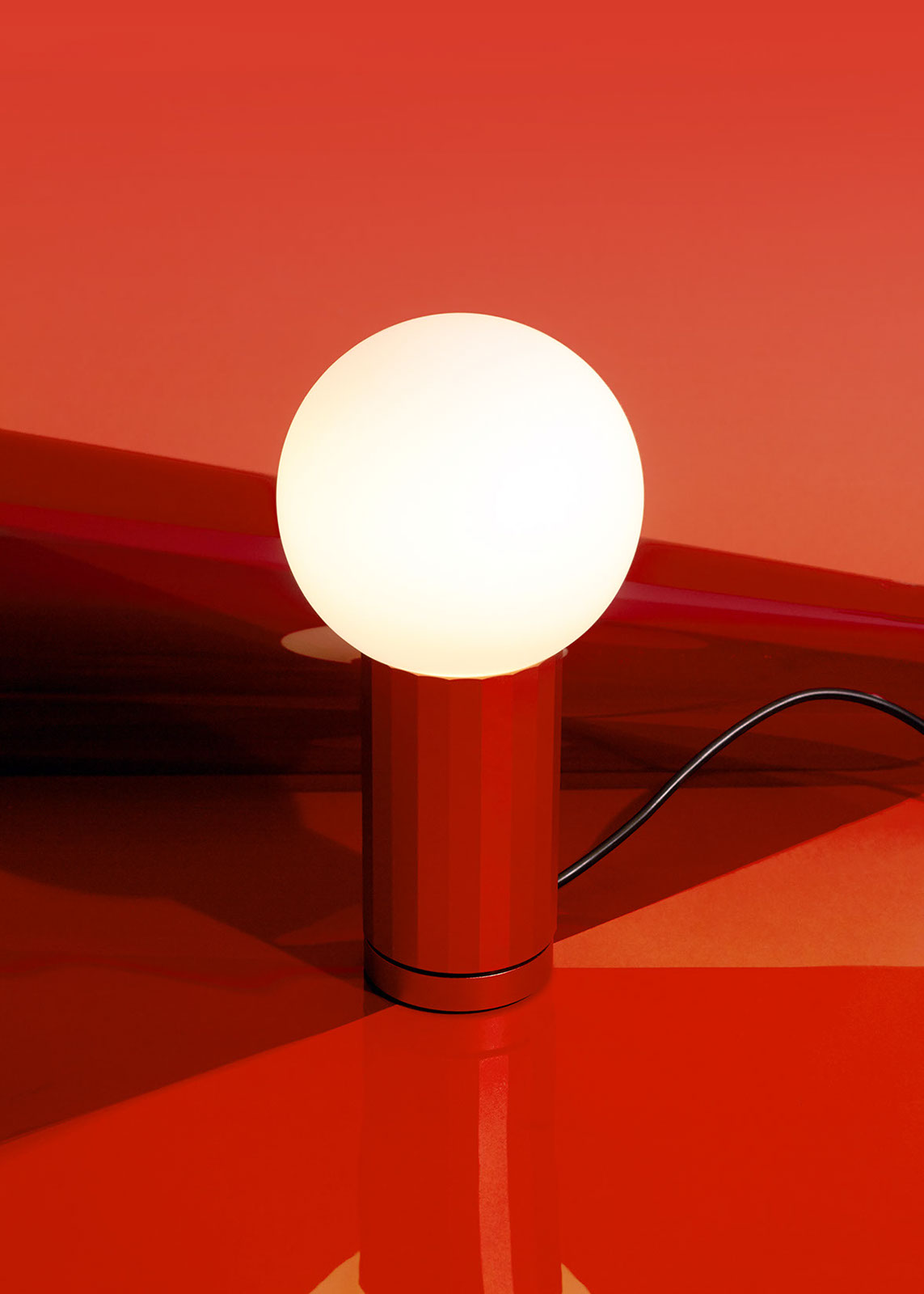 Speaking of new photos of old things, we found this lamp by German designer Joel Hoff on Arcademi. Called Turn On, it's an old Wrong for Hay design, but these photos make it seem ultra current.