09.24.17
Week of September 18, 2017
A weekly Saturday recap to share with you our favorite links, discoveries, exhibitions, and more from the past seven days. This week we're feeling zig-zaggy minimalist art, quirky resin and steel tables from a new Canadian studio, and two epic furniture roundups in T Magazine, including the one pictured above.
Discoveries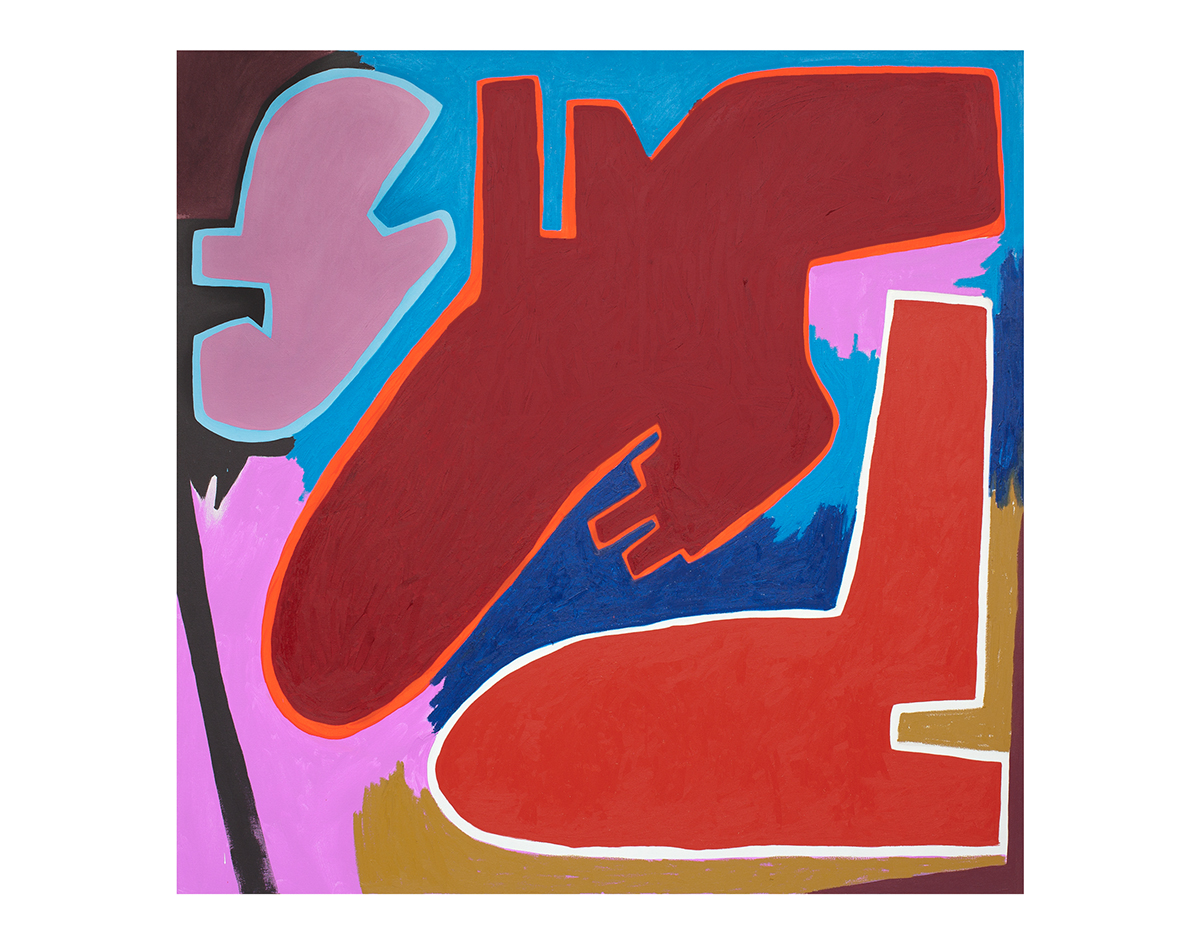 The latest print released by Exhibition A is titled: "408 (THOUSANDS OF HECTARES OF LAND DONATED TO THE CHILEAN GOVERNMENT BY PATAGONIA FOR NATIONAL PARKS TO BE CREATED)" — a reference to the former CEO of Patagonia's effort to preserve parkland in the South American country. The print's artist, Hayal Pozanti, represents data in her works using an alphabet of shapes she invented.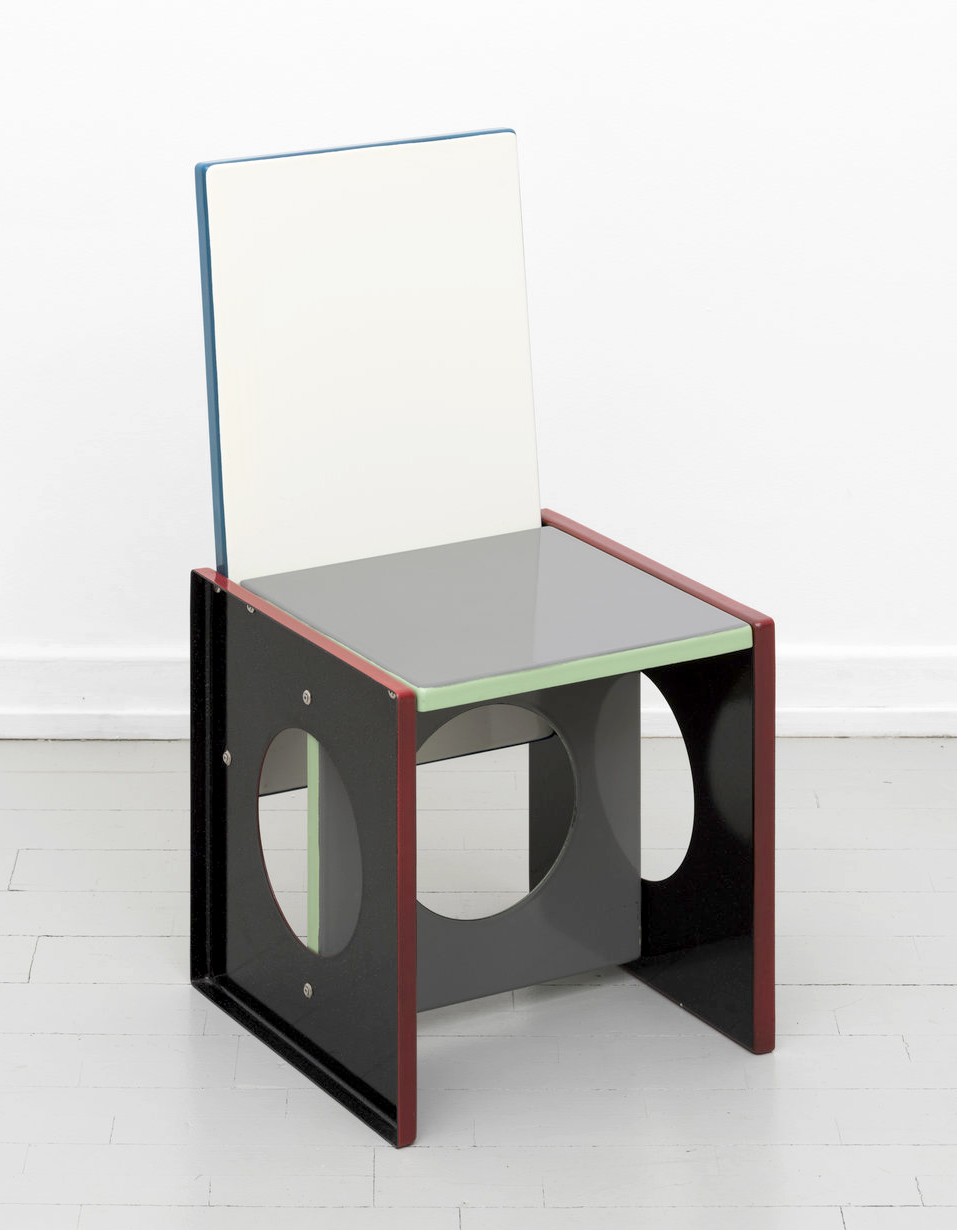 We covered Back 2 Back, an exhibition of chairs curated by Fredrik Paulsen at Etage Gallery, earlier this year. But only this week did we discover Silo Studio's contribution, which we missed the first time around — the enameled-steel Eindruck chair, which the duo created in collaboration with the Austrian heritage brand Riess, famed for its enameled cookware.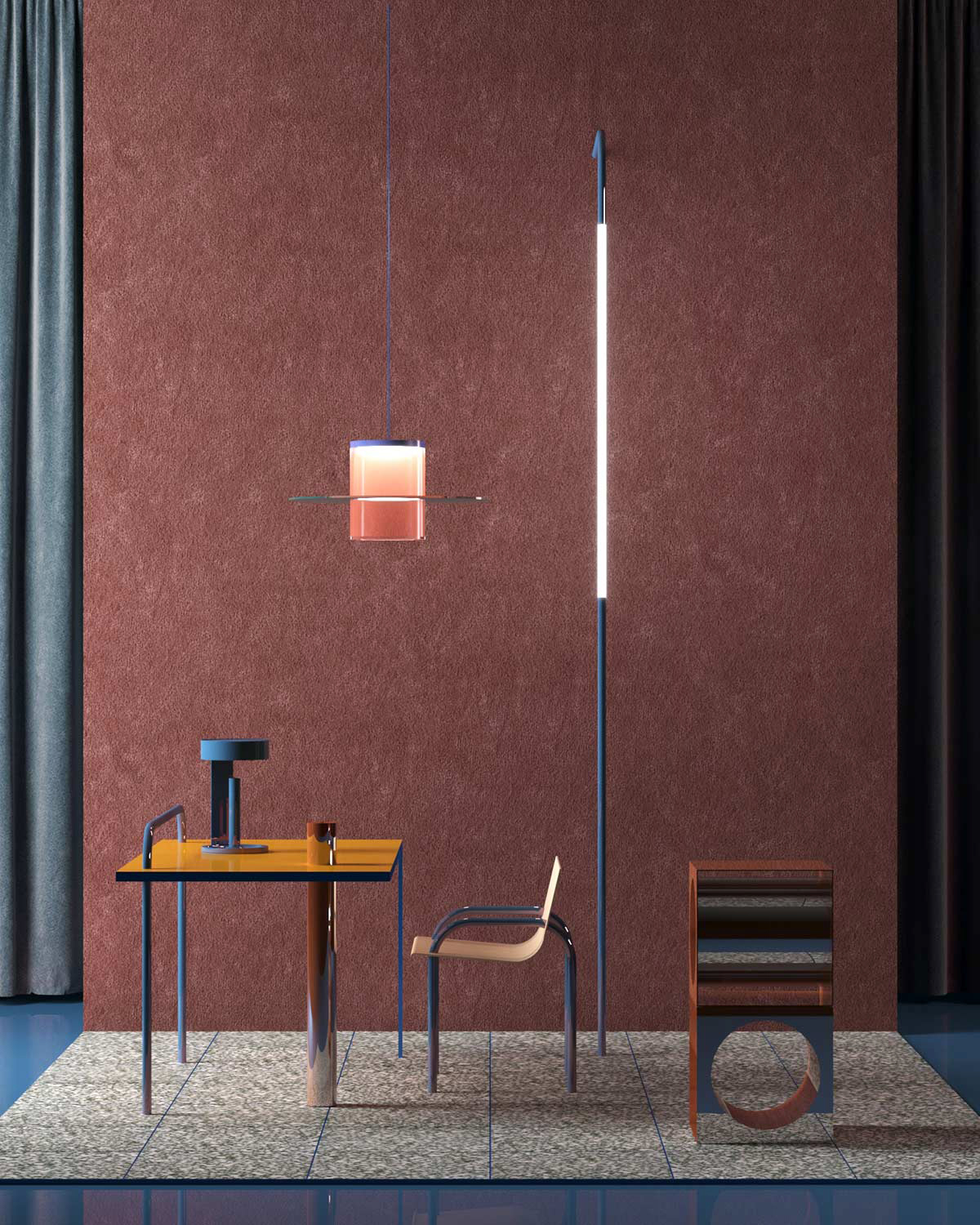 Spotted on Trendland this week, a new series of hyper-realistic 3-D interior images (the hottest trend in interiors rn? To discuss…) by Maxim Scherbakov of Supaform studio. See a bunch more rooms here.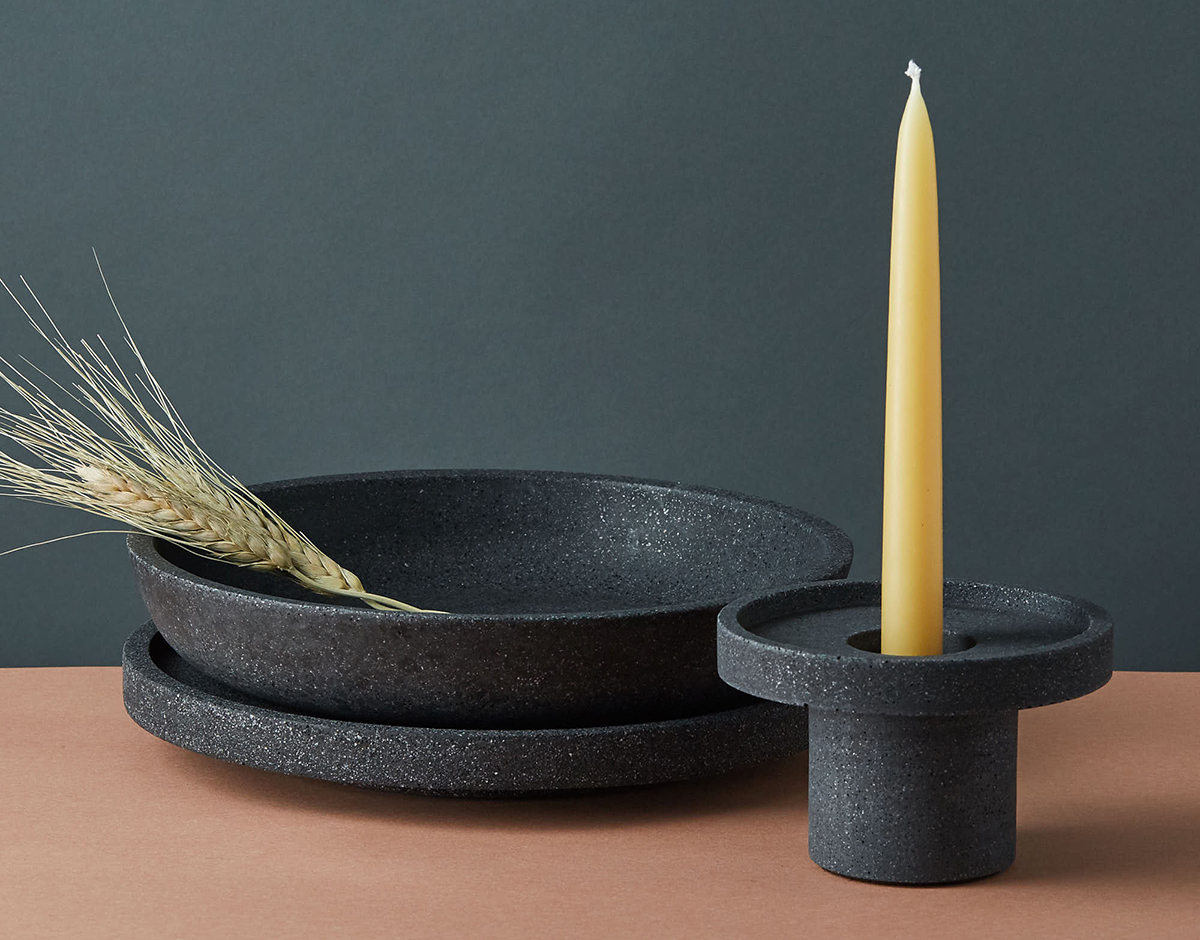 This week we discovered the bold yet simple ceramics of Ornamental Grace; we'll be showing you their latest collection in our LDF round-up early next week, but for now, we thought you might like to admire pieces from their first collection, above.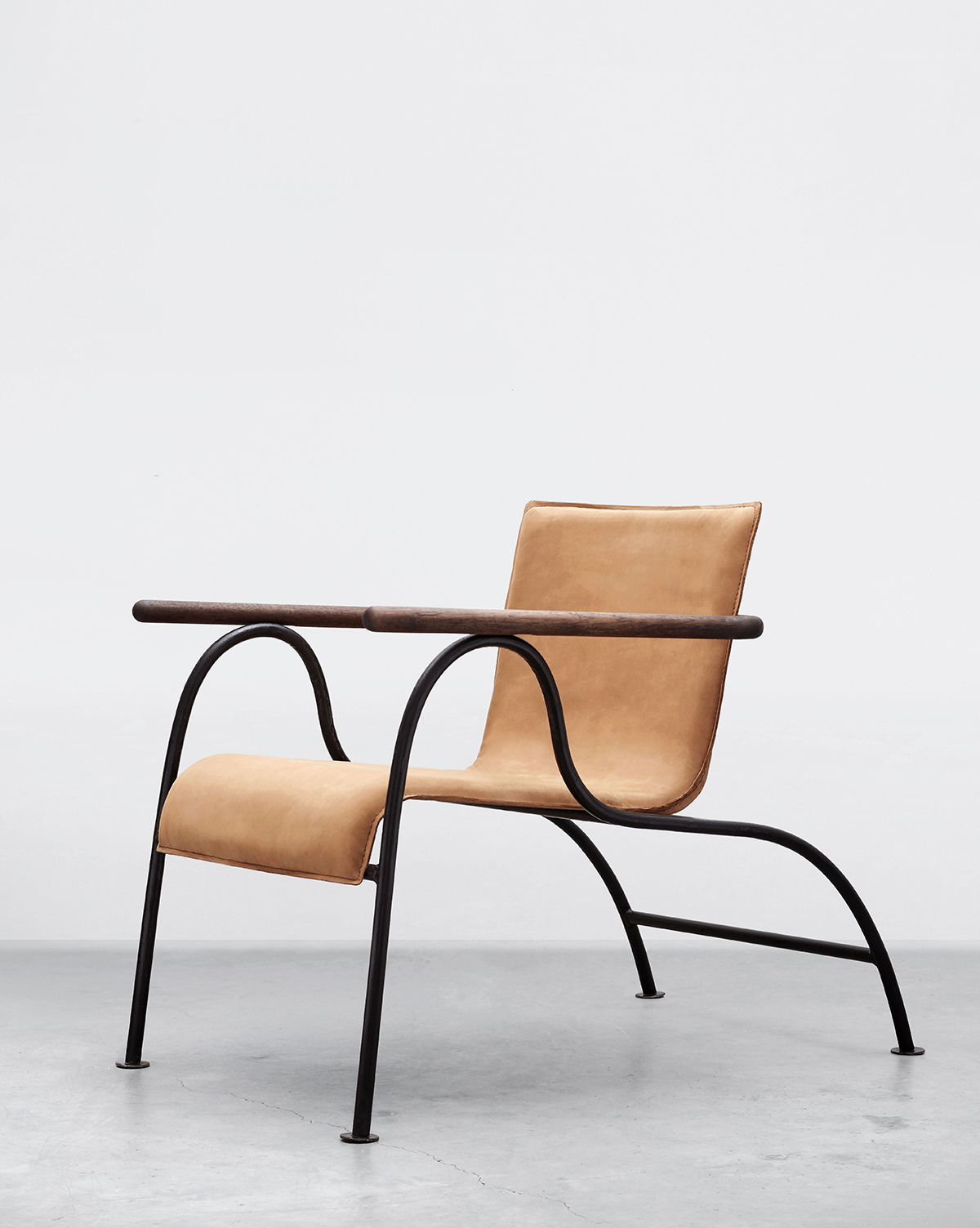 One of our favorite submissions this week was the wavy-armed Stroke chair, a collaboration between Pascal Hien, who's German, and Nikita Bhate, who's Indian. It's part of a 5-piece collection they're calling Reclaimed Stories, which explores the intersection of their disparate cultures and design and craft heritages.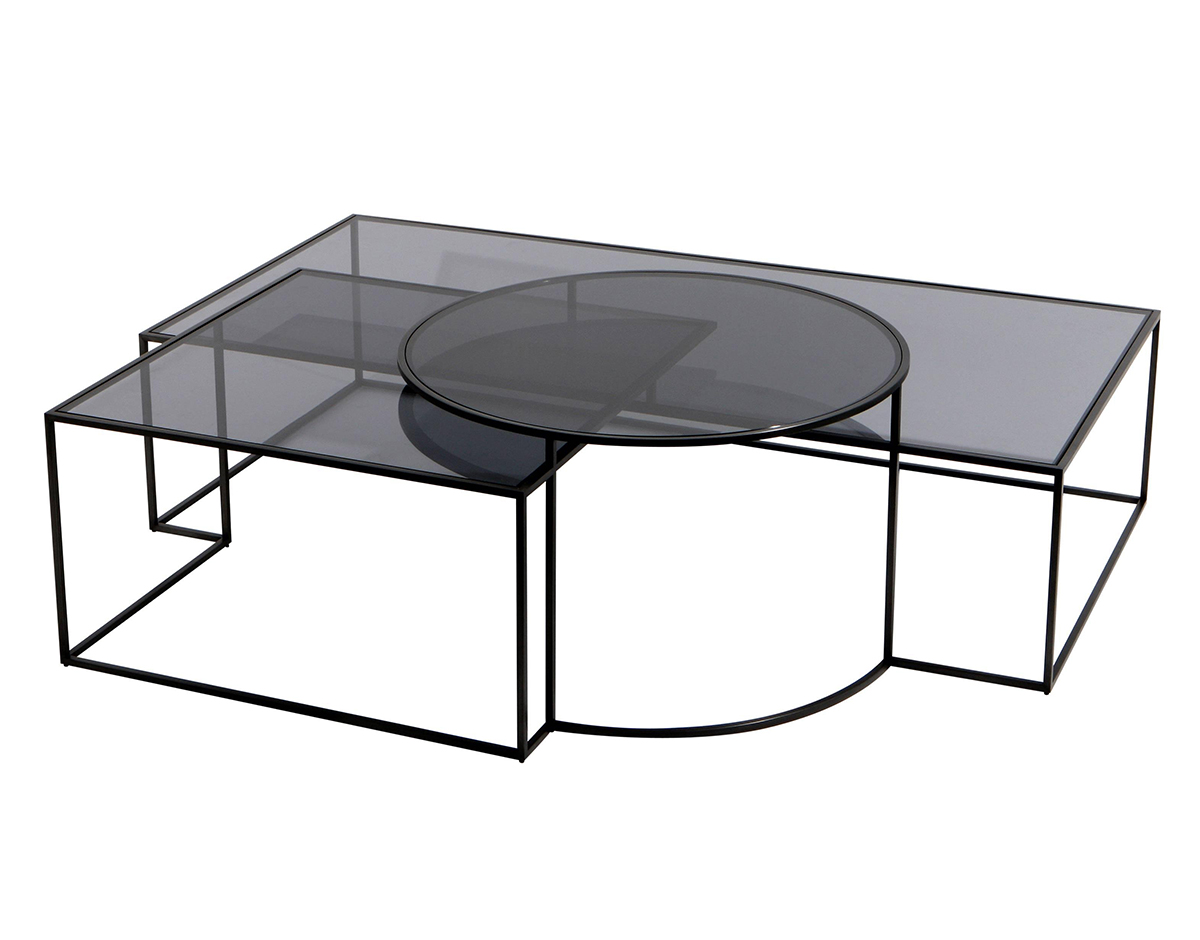 Totally random find on 1stdibs this week: the Geometrik coffee table by New York designer Nada Debs. In case anyone's in need of a statement coffee table.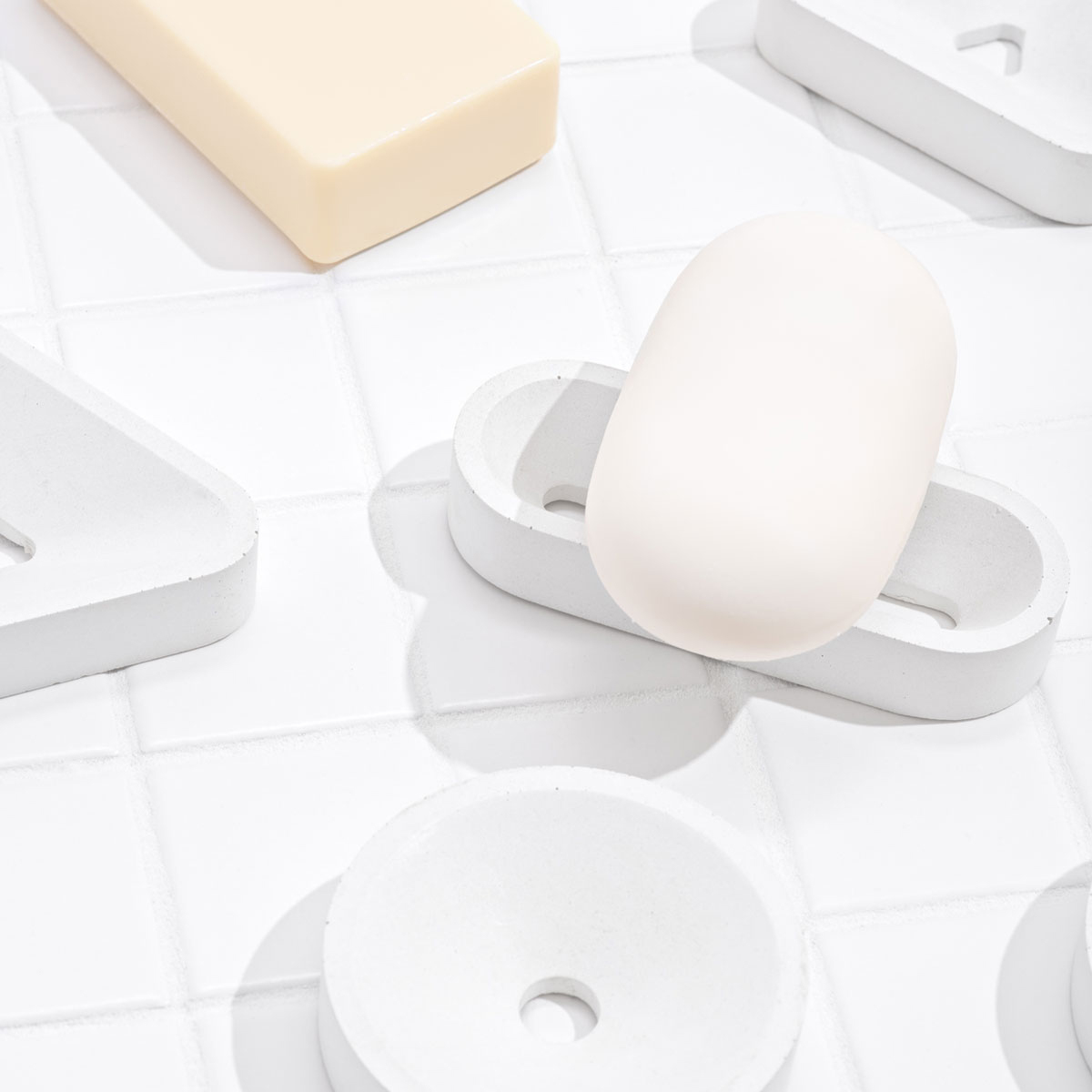 The Seattle design studio Fruitsuper specializes in cute, useful housewares — their latest is this trio of geometric concrete soap and sponge stands, which come in black or white. Grab one for $22 here.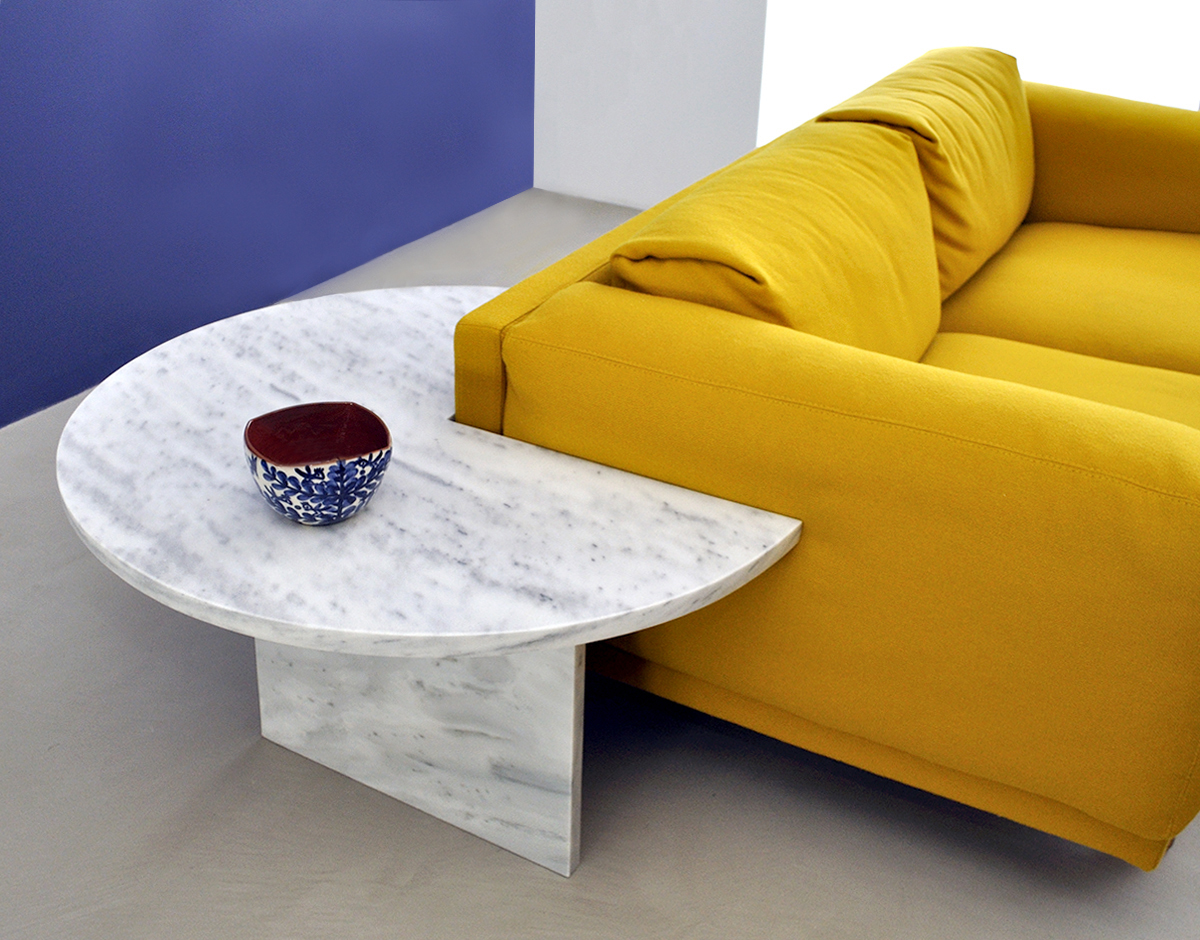 Los Angeles stylist and interior designer Andreas Kokkino created this clever sofa/side table from the marble top of a much uglier table his grandparents were getting rid of in a recent renovation. "My grandmother was lamenting throwing it out," he says, so he had a quarter of it cut out to hug the sofa, and added a 90-degree marble base to match. Future versions in wood are planned.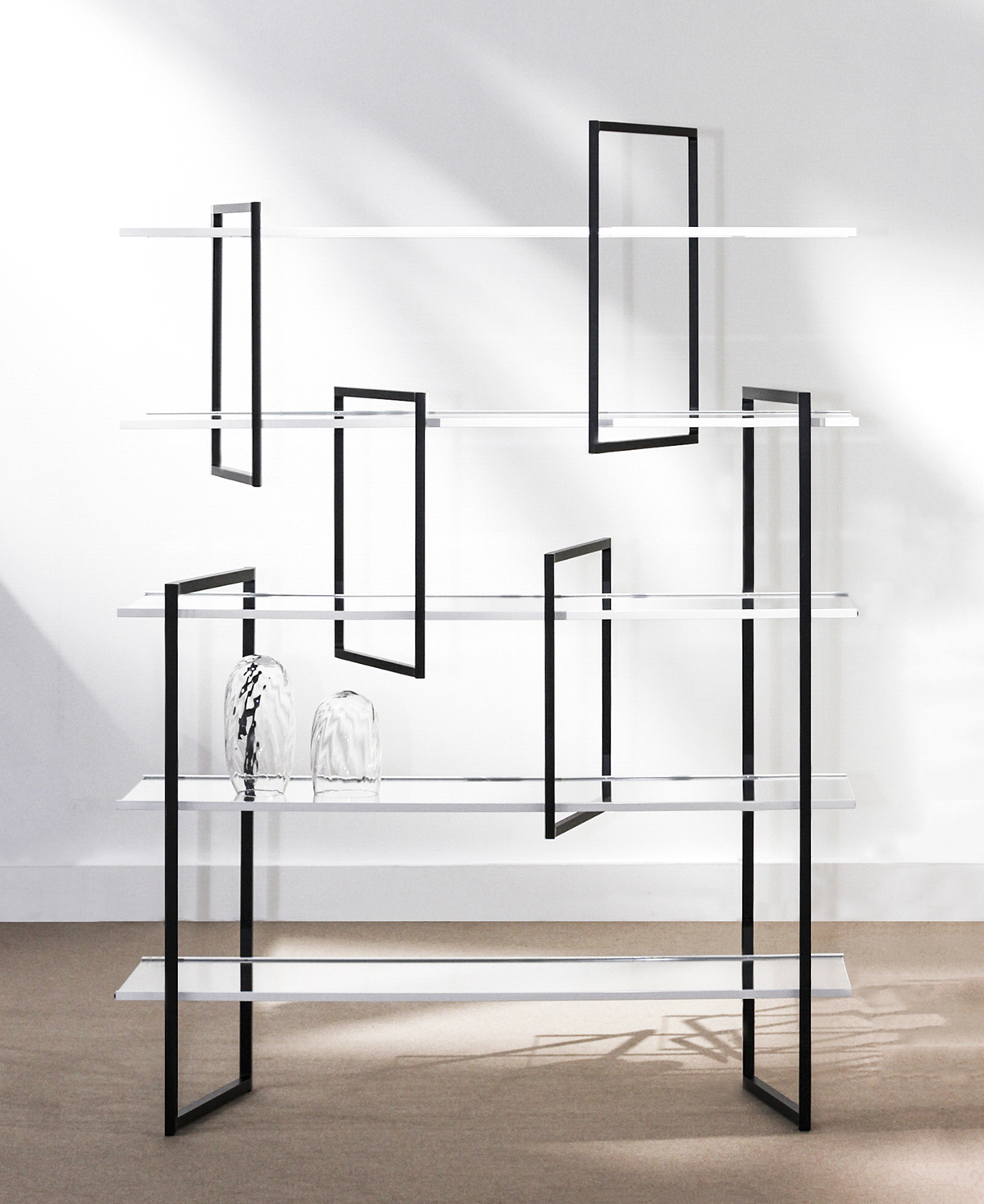 Norway-based designer Cecilia Xinyu Zhang recently launched a furniture collection during Paris Design Week, including the Discrete shelf, whose asymmetrical supports appear as though they're independently floating, but are actually connected by an internal structure.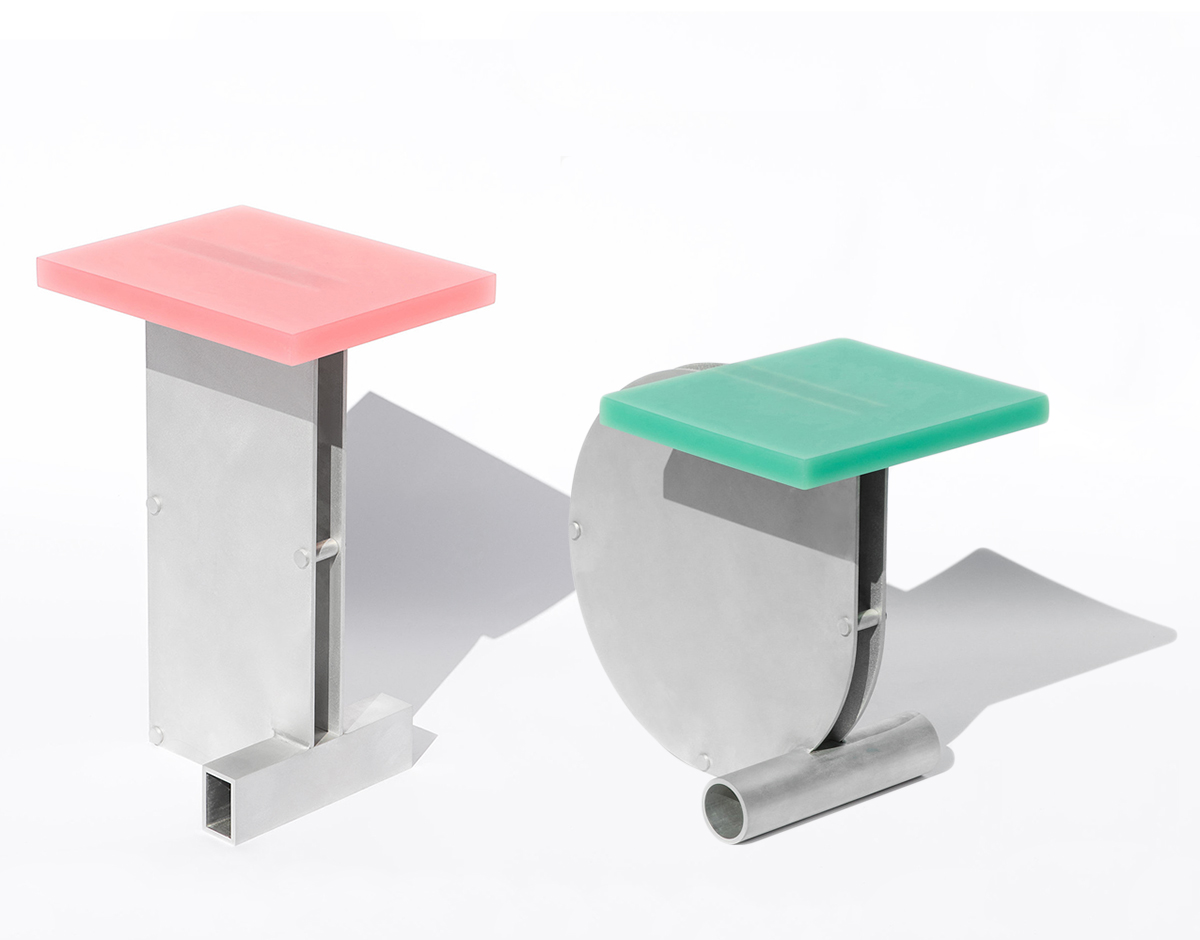 Interesting new work by a brand new studio out of Toronto called Susan for Susan, founded by two brothers who have an interesting aesthetic approach — in addition to the quirky aluminum and resin stools above, they're making objects with a mix of pigmented concrete and crushed glass.
Links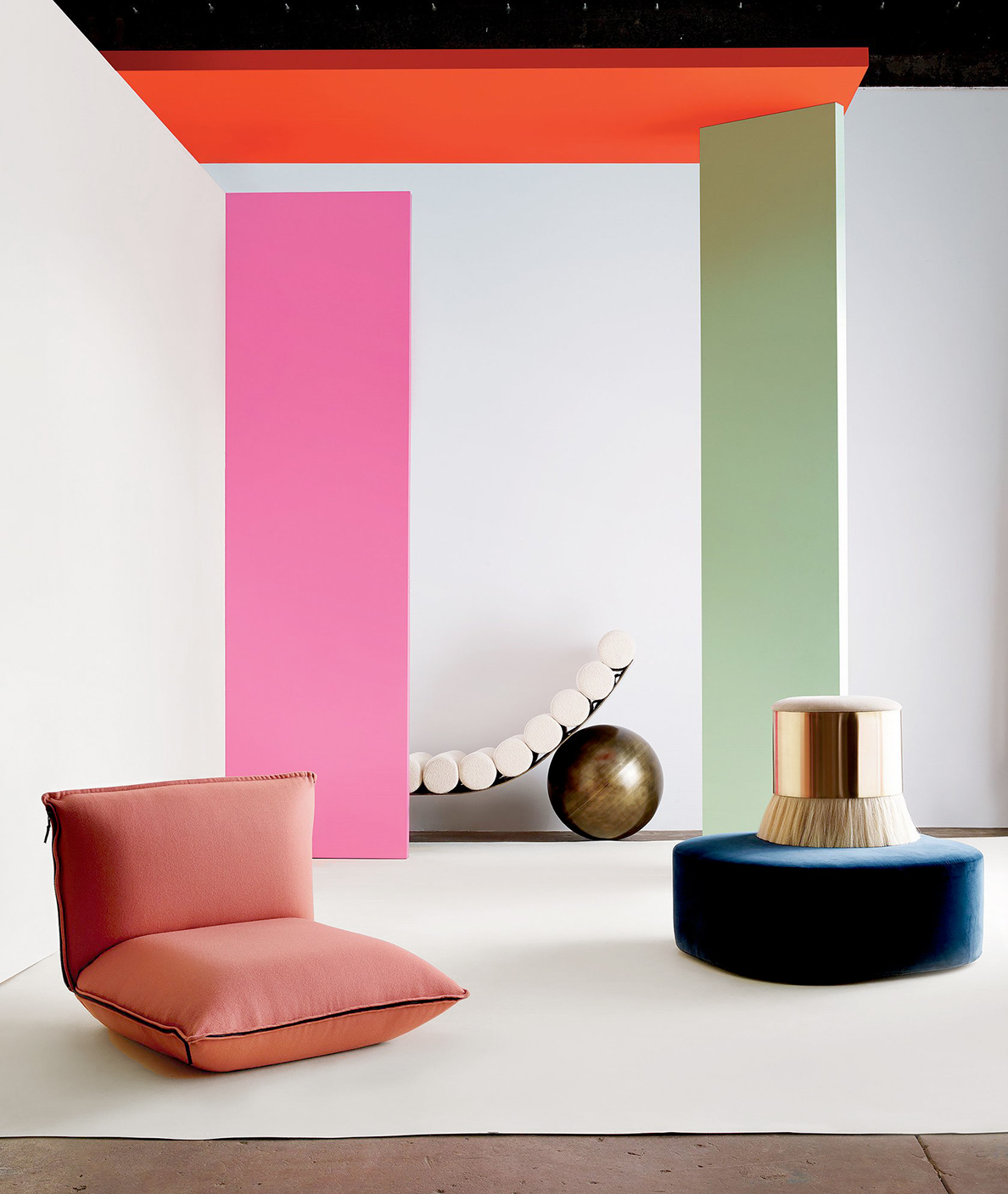 In this weekend's Design issue of T Magazine, I curated several product stories, including one about transparent and translucent furniture and one, pictured above, about low, comfortable seating. Shot by Patricia Heal, it includes an epic daybed by Anna Karlin (pictured in the back of the image above), a fold-up cushion lounge by Leilani Zahn, and of course, a mustard-yellow Togo. Click the two links to see more images.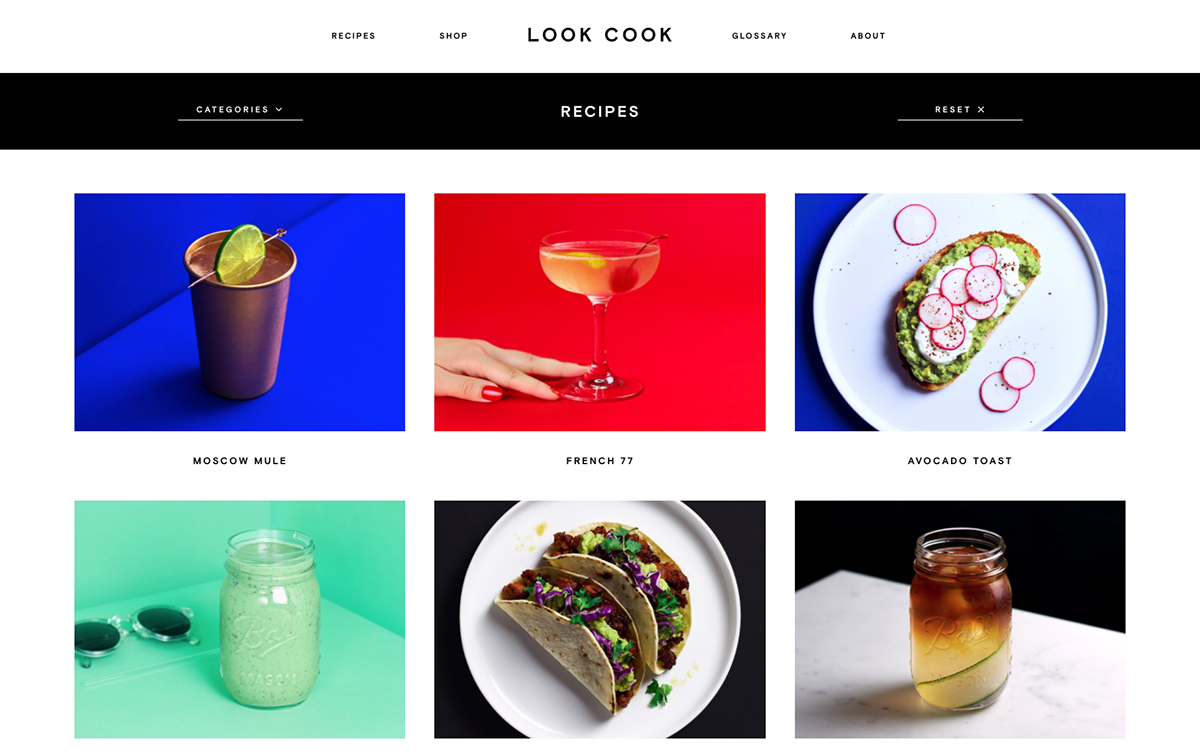 We love the new website Look Cook, launched by Brooklyn art director Melanie Chernock. It's full of easy-to-make, amazingly styled recipes meant for 1-2 people, rather than the ubiquitous 4-5. There aren't that many posts just yet (fattoush salad, yum), but you can of course follow the site on Facebook for new updates.
Exhibitions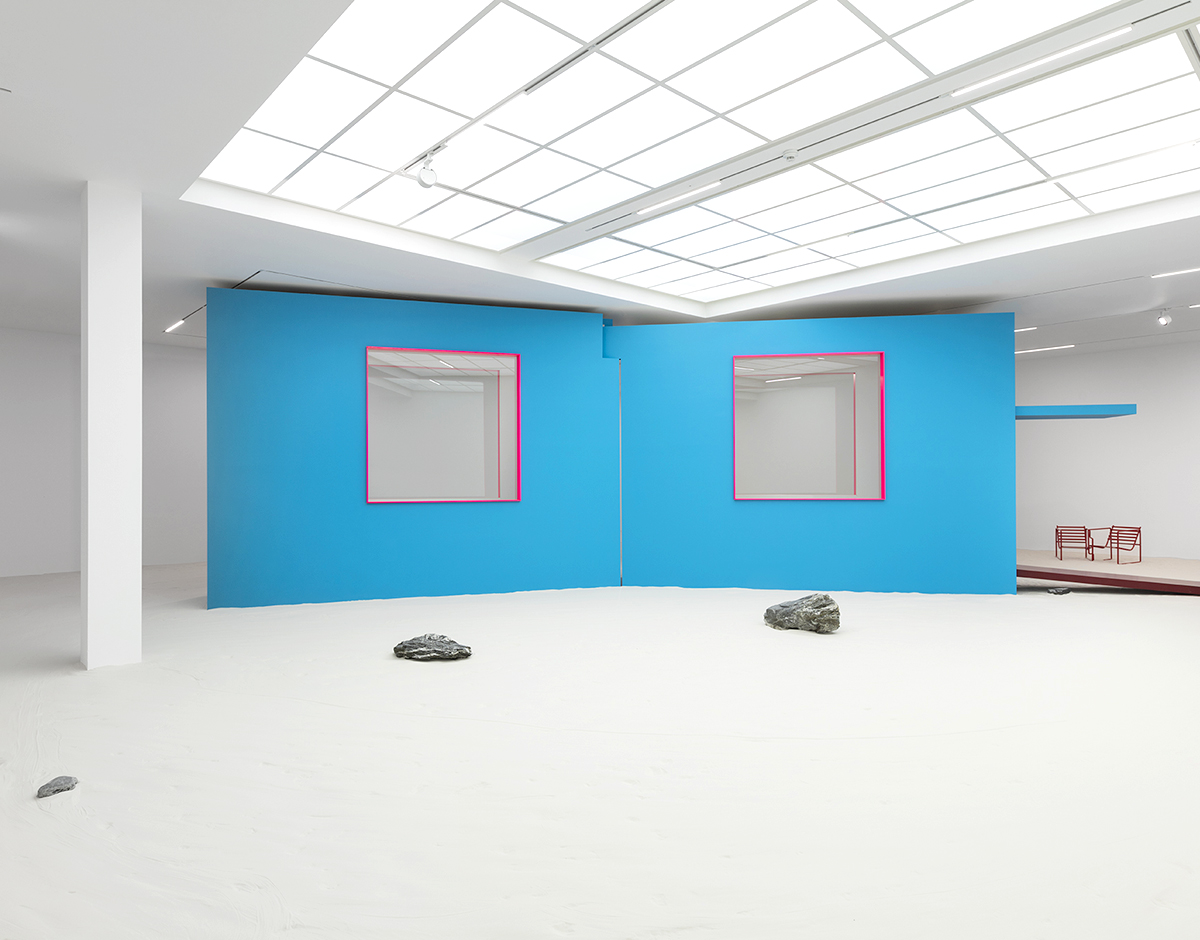 The best thing we saw last week during Berlin Art Week was this incredible installation inside Esther Schipper gallery — artist Jean-Pascal Flavien built a neon blue and pink beach shack of sorts, then filled the space around it with white sand and rocks. It's on view through October 21.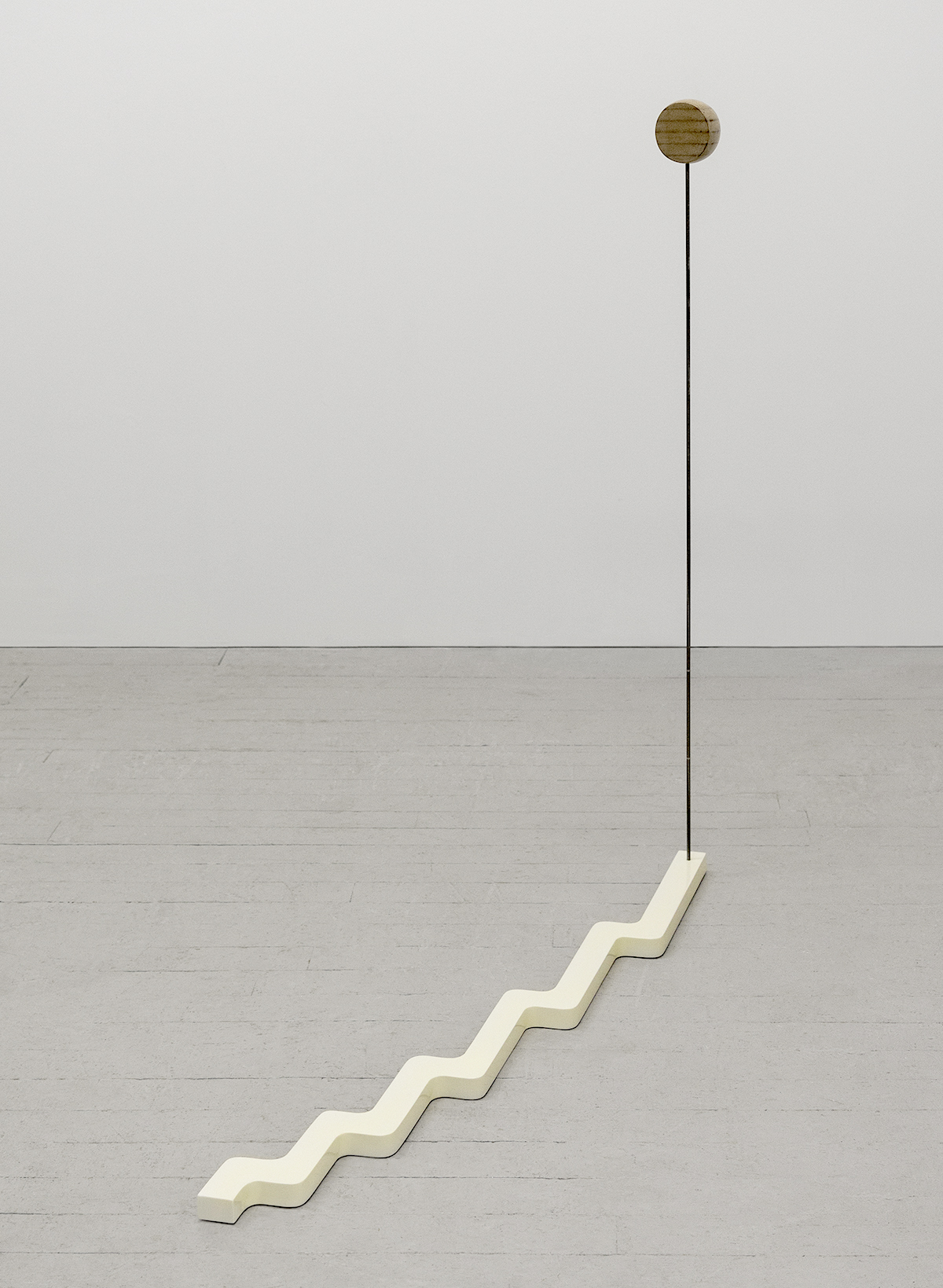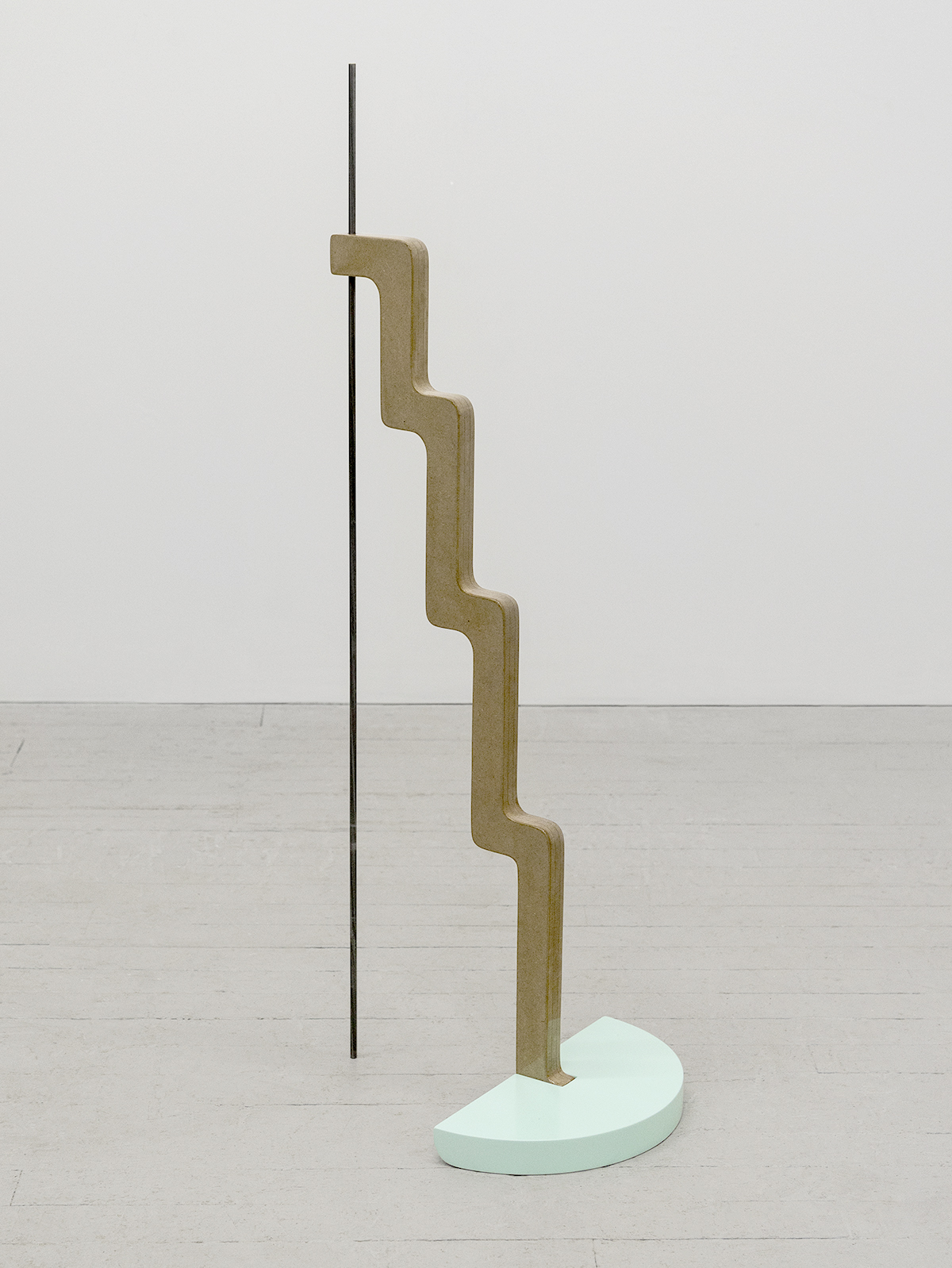 At Expo Chicago earlier this month, New York's Fridman Gallery showed a new body of work by Reuven Israel, who's an (obvious) fan of minimalism and architectural forms. The pieces are made from MDF that's been sanded and colored with industrial paints, so that even though they're handmade, they almost look manufactured. View the full series here.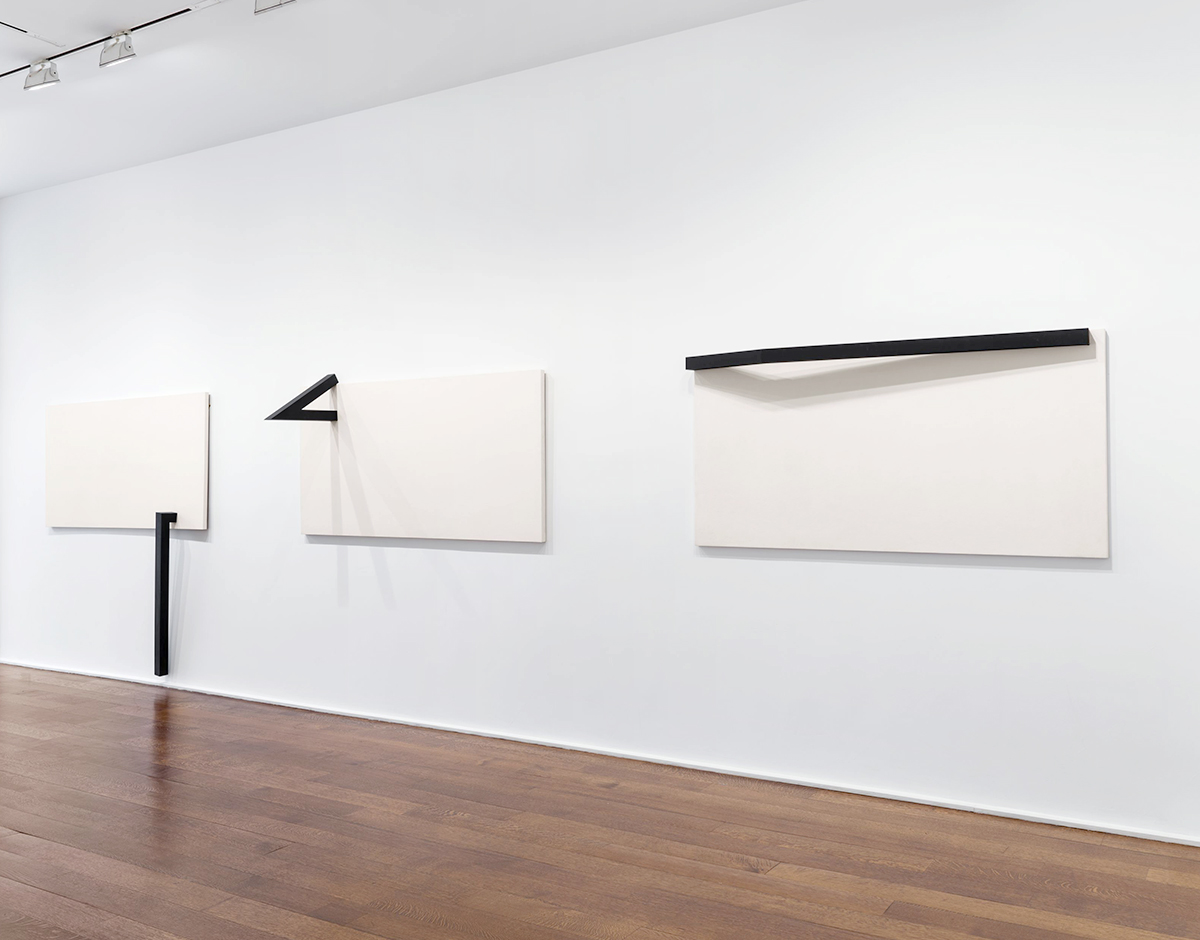 On now at Hauser & Wirth in New York is a show of later work by the Brazilian modernist icon Mira Schendel, including this series of minimalist paintings that include elements of sculptural relief. Schendel, the gallery writes, diverged from her peers in mid-century Brazil to form "her own approach to abstraction and drawing, on influences ranging from quantum physics to phenomenology, from Zen Buddhism to experiences of displacement." The show runs through October 21.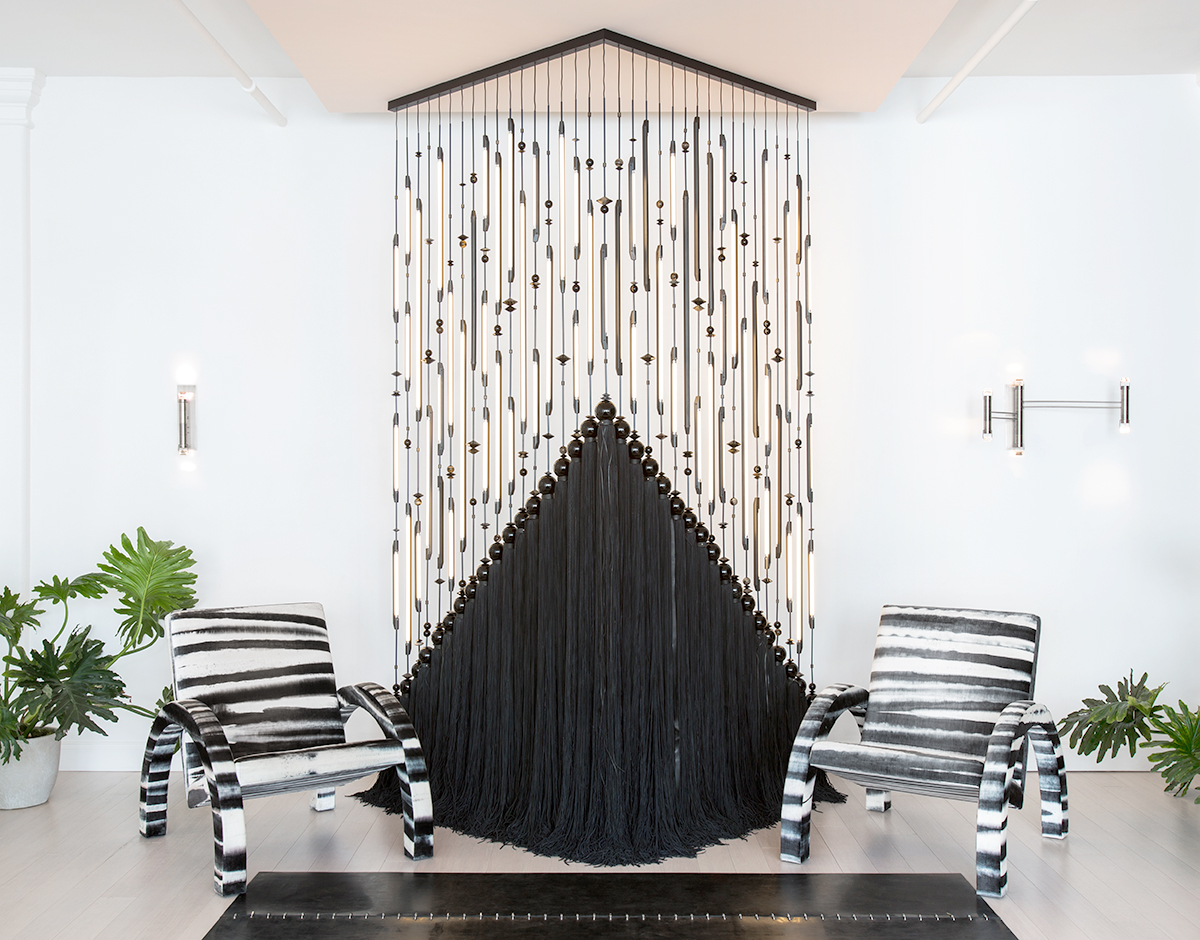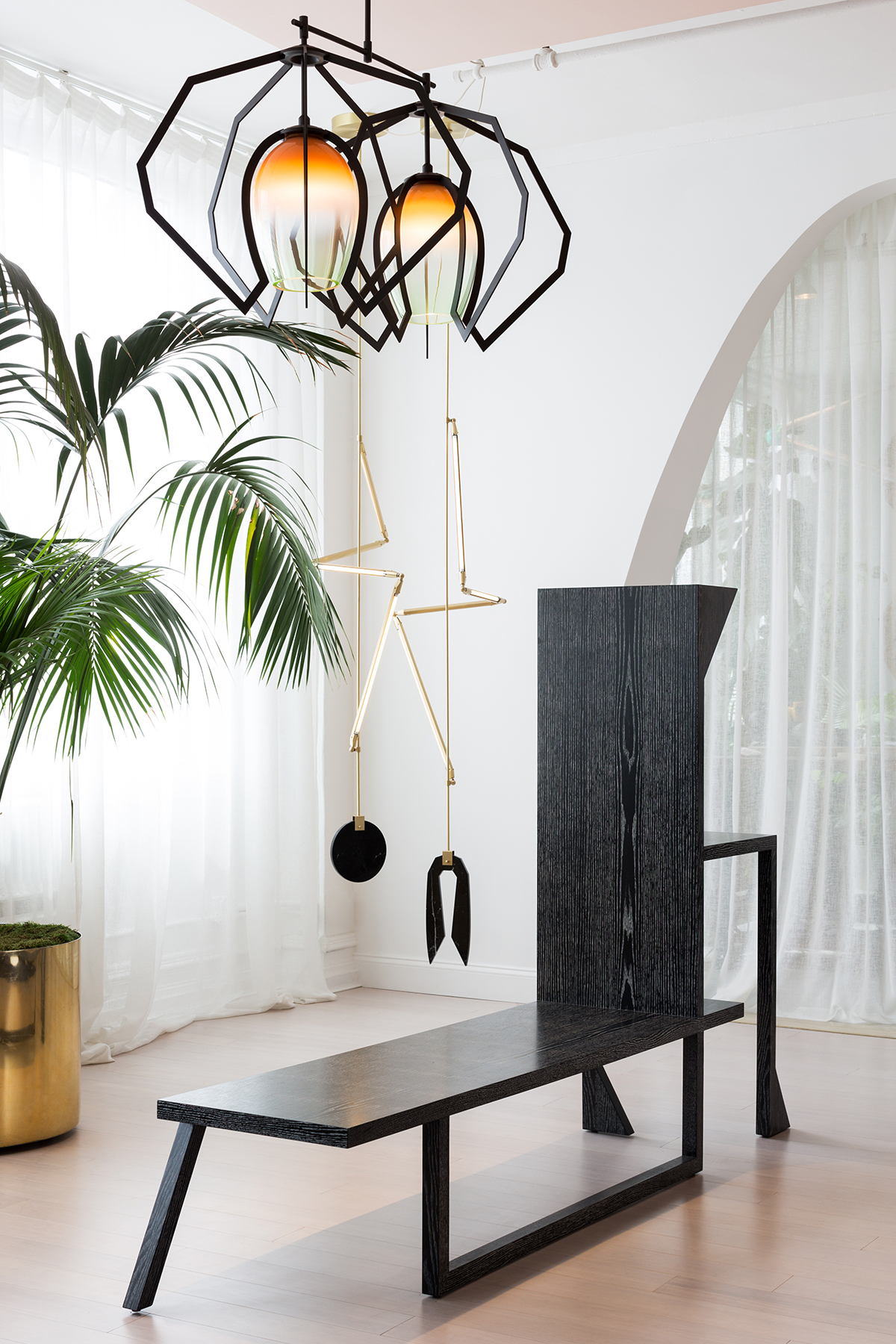 We're so loving the recent trend of designer-driven group shows, the latest being Strange Days, a team effort by Bec Brittain, Alex P. White, and Material Lust that's on view through October 13 in Brittain's showroom on West 20th Street in New York. "Simultaneously dark and moody, yet warm and sensual, this work challenges one to see past the provocative and look further to the detailed craft and materiality, which is welcoming and intimate," the designers write.