09.16.17
Week of September 11, 2017
A weekly Saturday recap to share with you our favorite links, discoveries, exhibitions, and more from the past seven days. This week: new mirrors by Philippe Malouin, a rug fit for the '80s living room of our dreams, and a group design exhibition in New York that launched one of our favorite chairs this year (above).
Exhibitions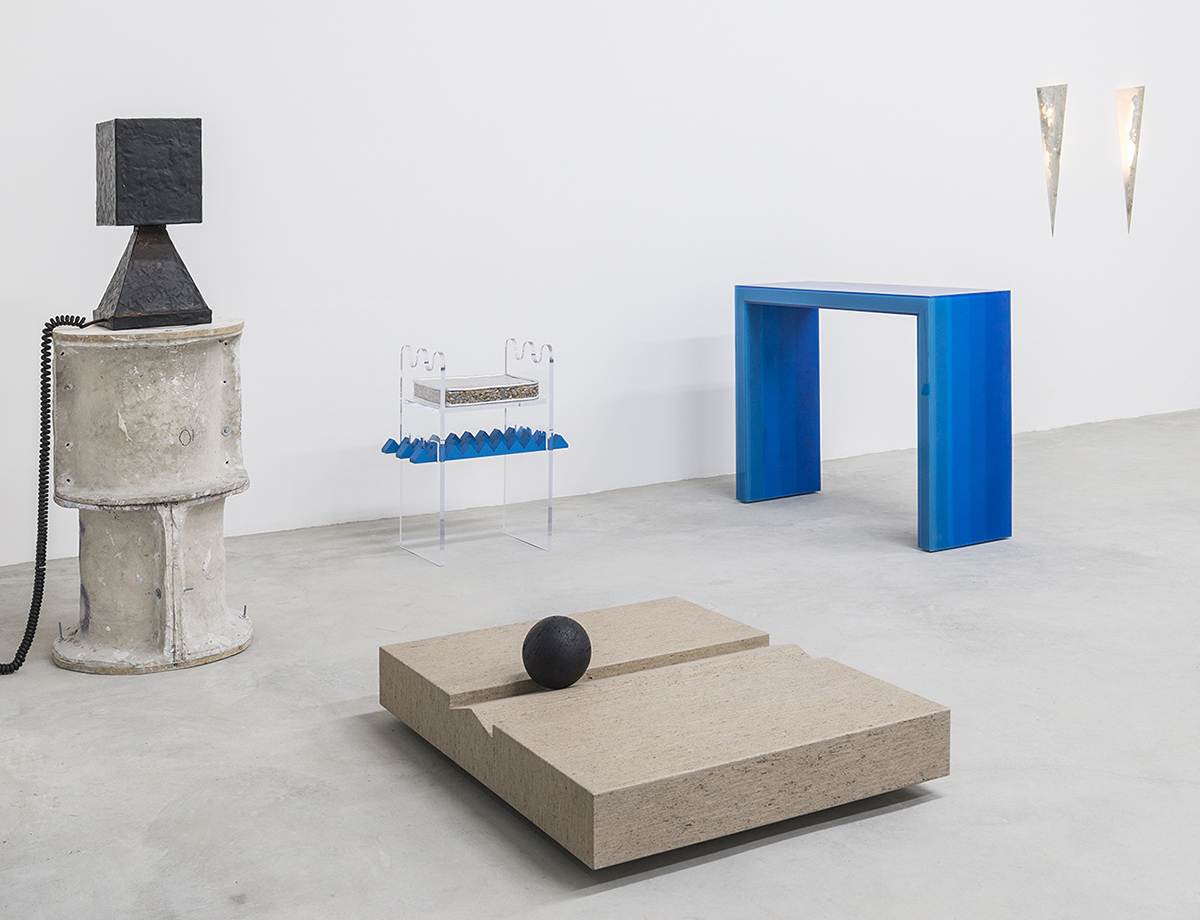 I have very few regrets about having spent the entire summer in Europe, but missing out on In Good Company, a group exhibition curated by Fernando Mastrangelo and held in his Brooklyn studio, is one of them. The show includes new and recent works by Joseph Algieri, Another Human, Eva Fehren, Facture Studio, Anna Karlin, Material Lust, May Furniture, Amanda Richards, Slash Objects, Wintercheck Factory, Nick Van Woert, and Mastrangelo himself — plus the debut of a fuzzy new chair, pictured at the top of this post, by the architect Giancarlo Valle. So good.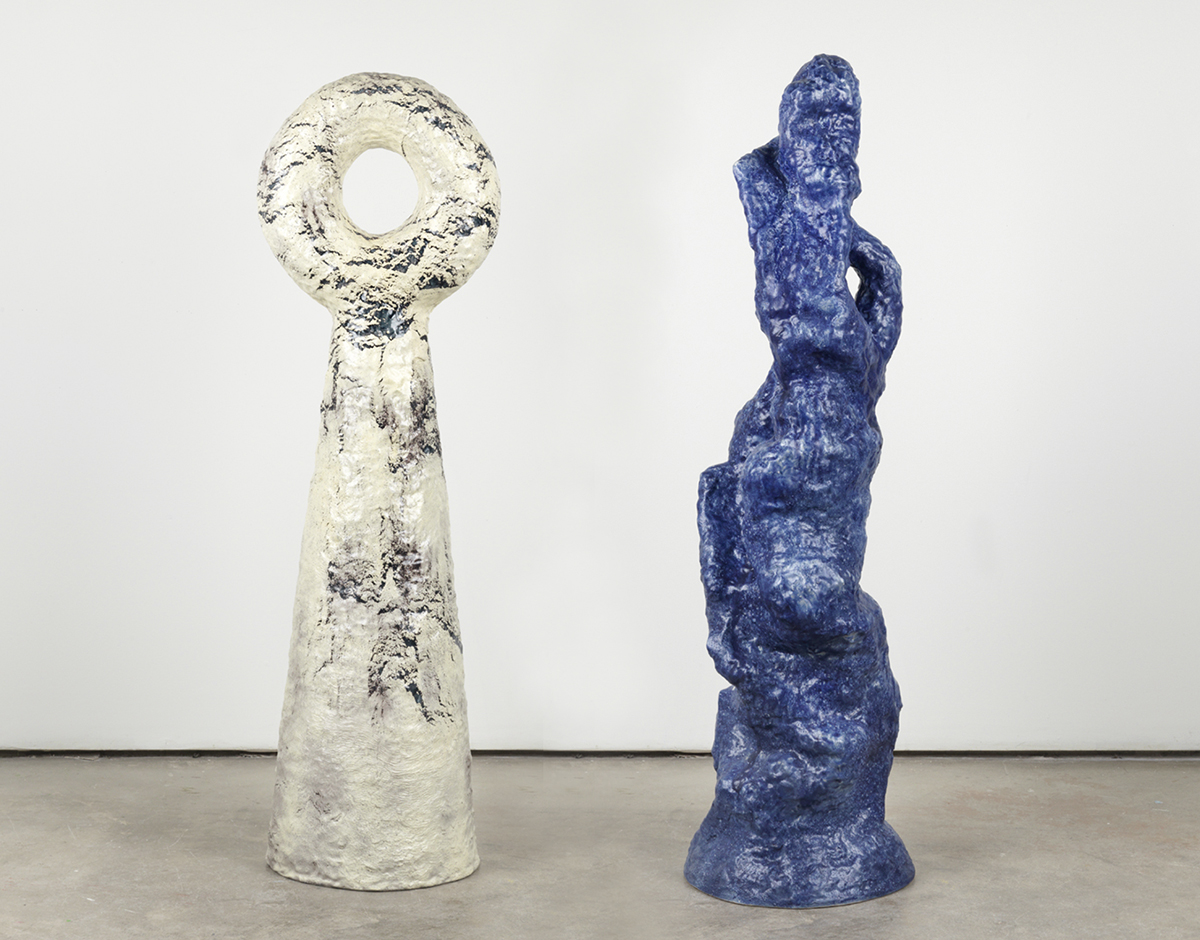 Last week saw the opening of a show of 25 new lumpy ceramic sculptures by Anders Ruhwald, whose work we were first exposed to by Volume Gallery; the show marks his debut with Moran Bondaroff in L.A. The exhibition has some sort of backstory about the bombing of a Rodin sculpture, but for us it's just about Ruhwald's unusual hand-built forms and quite beautiful spectrum of colors.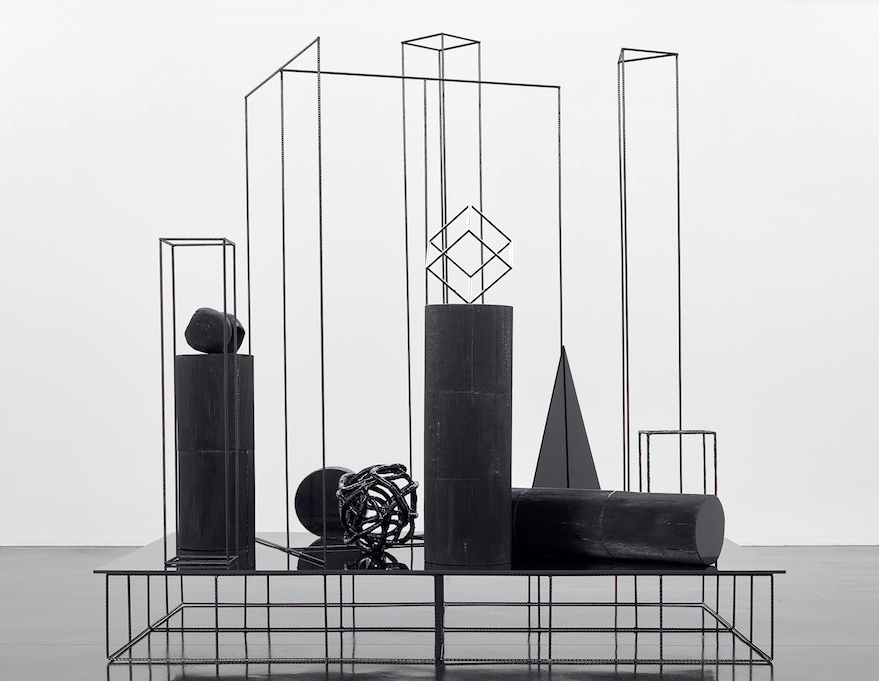 New York's 303 Gallery just opened a solo show of sculptures by the London-based artist Eva Rothschild, and while it also contains some pretty "stools" with dyed-concrete tops, our favorite is this geometric assemblage, a 10-foot tall array of objects made from blackened Jesmonite, rebar, fabric, metal, plaster, and glass beads.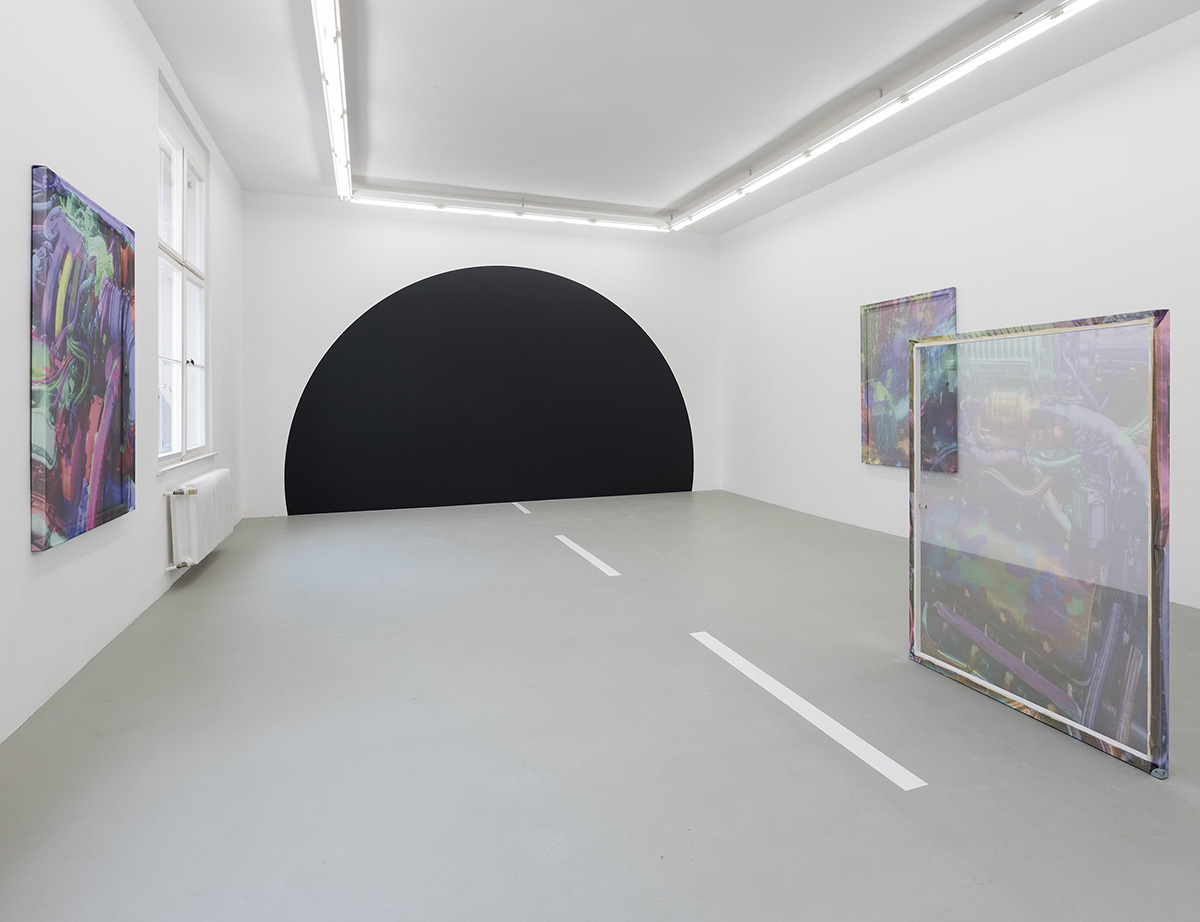 Berlin Art Week started on Wednesday, and one of the shows we'll be checking out is Ry David Bradley's Realities, at Neumeister Bar-Am. In photographs like the one above, it's hard to tell that the color-washed images the artist has printed on Japanese mesh depict impossibly complex custom race car engines (and the black arch, an abstract road tunnel).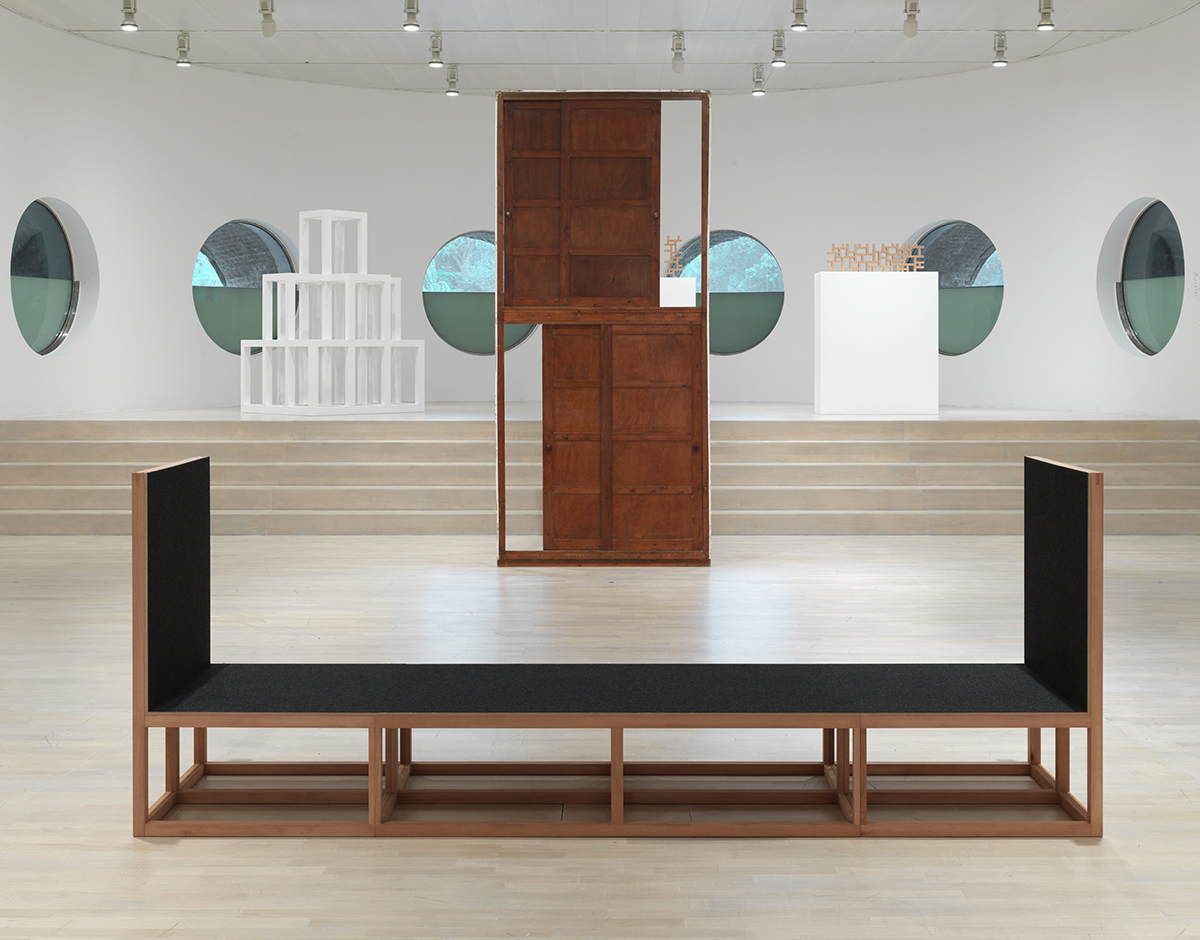 This weekend, the centerpiece of Berlin Art Week — the four-day fair that's now called Art Berlin — will see 110 galleries coming together inside a massive former train station in Kreuzberg. Pictured above is a group of furniture-like works by the Hungarian artist collective Little Warsaw, represented at the fair by Erna Hecey Gallery.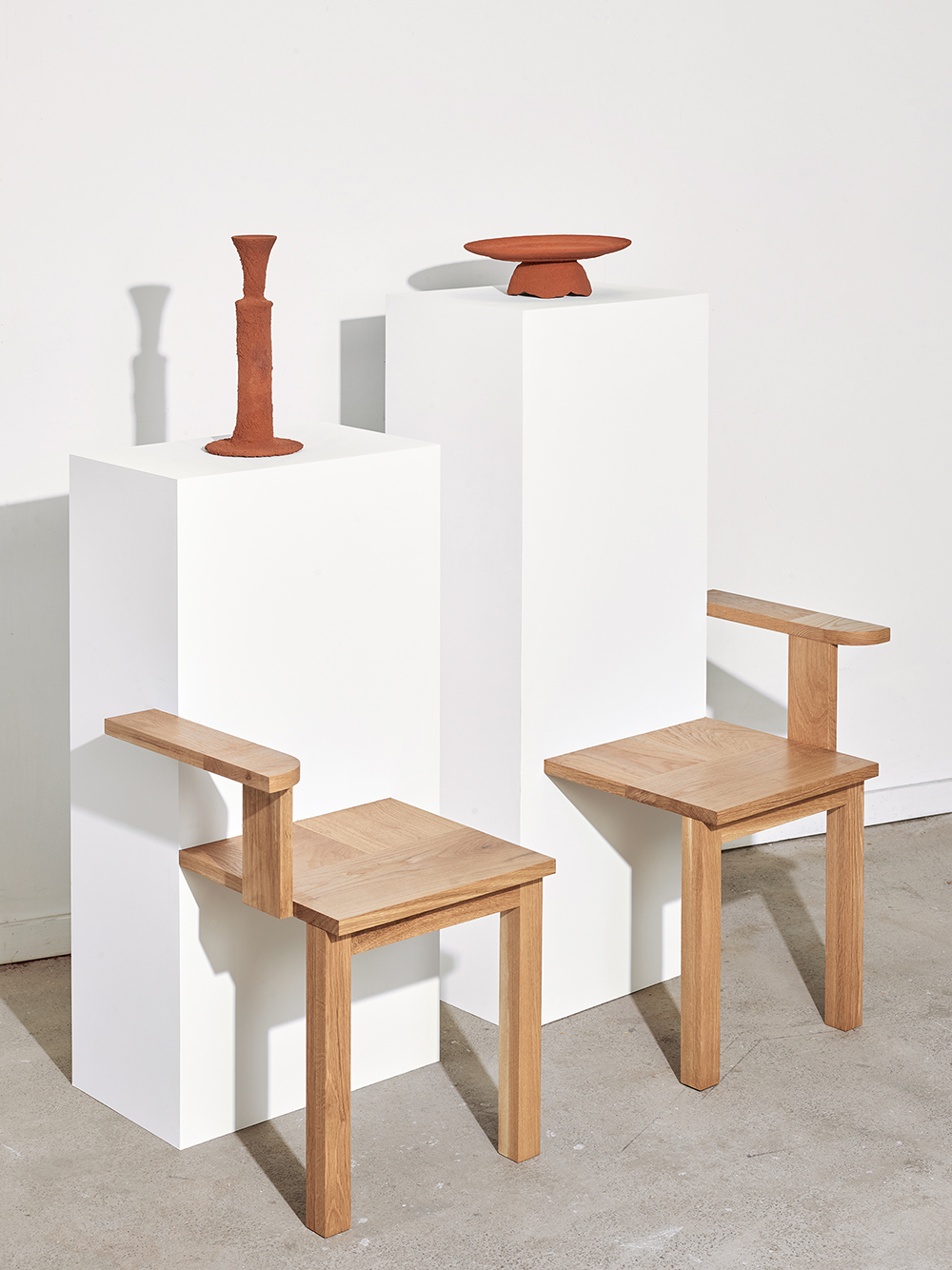 Australia's largest art fair — Sydney Contemporary — took place earlier this week as well, and among the pieces exhibited by the Melbourne gallery Sophie Gannon was a suite of furniture/plinth hybrids by Dale Hardiman, each surface topped with vessels made from a red sand sold at pet stores that's meant to line lizard cages. More images on the gallery's Instagram.
Discoveries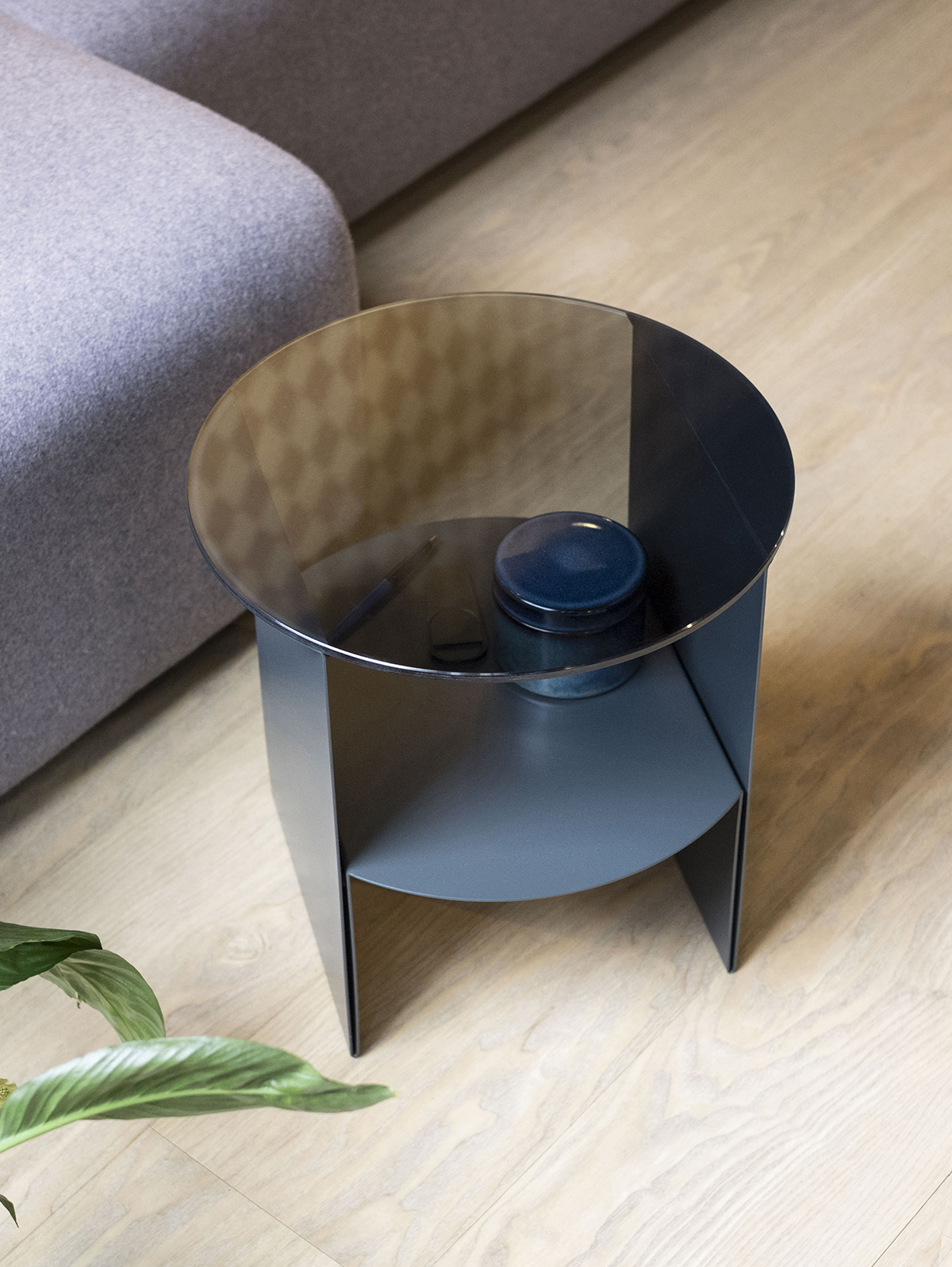 This little folded-metal side table is part of a new collection by the Hamburg product designer Andreas Kowalewski for the brand he co-founded, Caussa. There's also a set of nesting coffee tables made from one of our new favorite materials, Magna glass, which is made from the waste of industrial glass production; we first saw it used by Sebastian Herkner in his Font tables for Pulpo.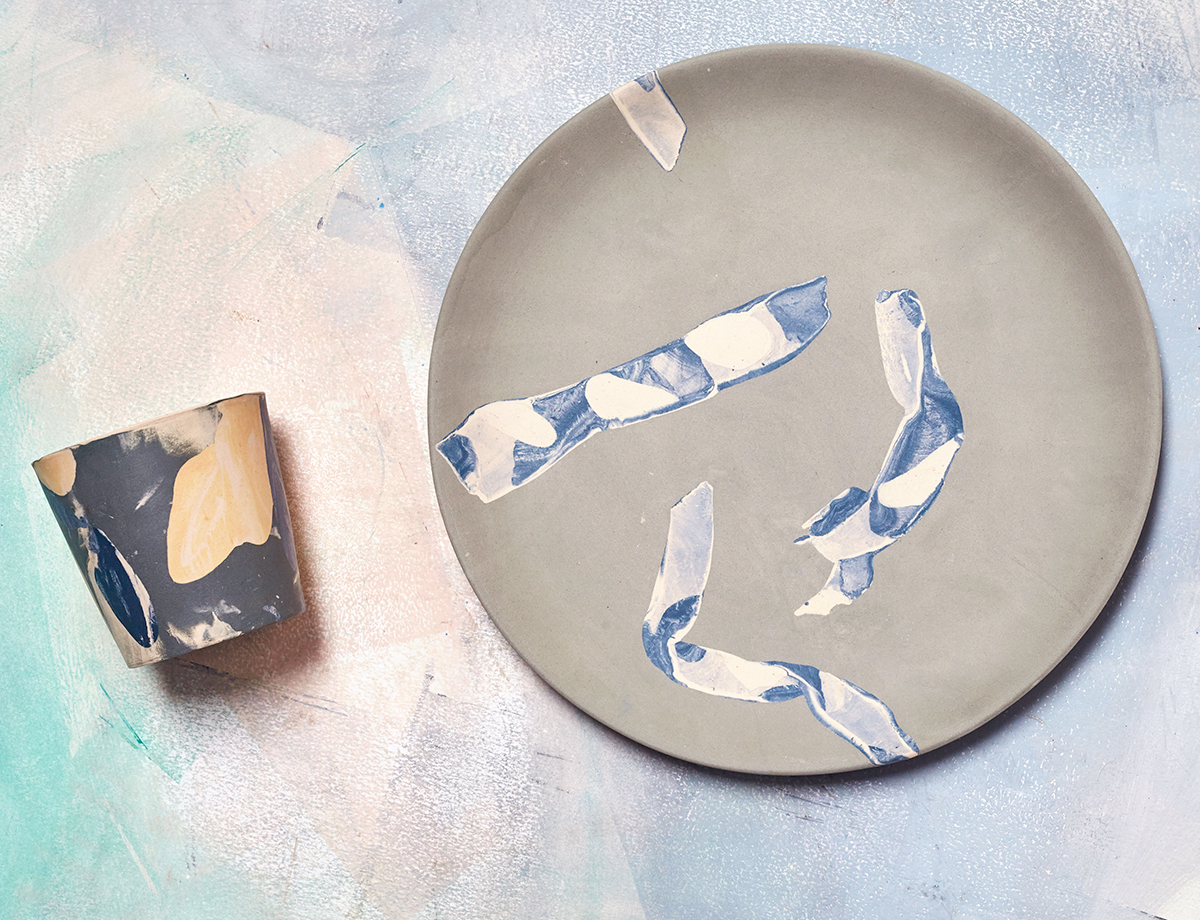 We first featured the Liverpool art and architecture collective Granby Workshop back in 2015, after they won the Turner Prize, and this week they caught us up on their latest project — Splatware, a series of ceramic plates and cups made by "squishing clay in a hydraulic press." You can pre-order pieces here, as well as see a little video of the squishing process in action.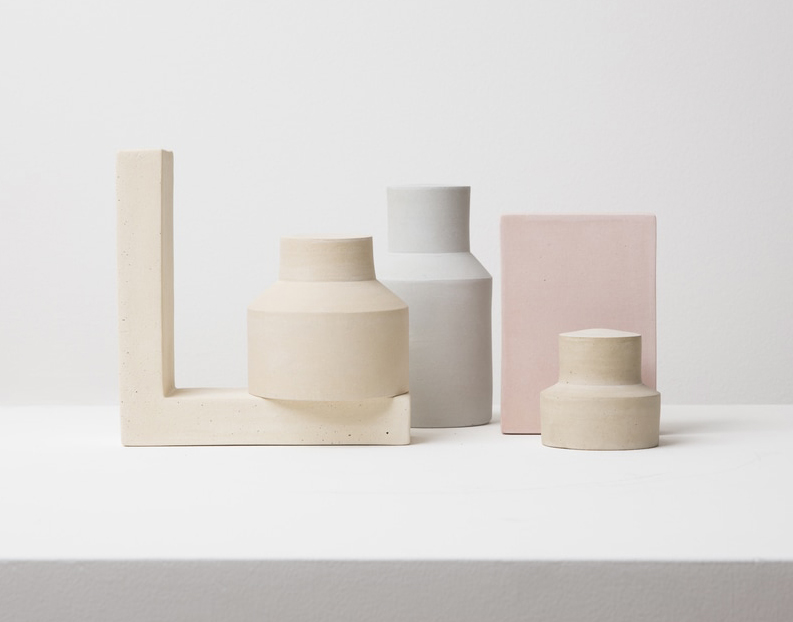 Russian ceramicist Irina Razumovskaya was one of our "Six Talents to Watch from RCA's 2017 Graduate Show" back in June, but we happened to find ourselves on her website this week, and really liked this small, understated grouping of objects she calls Construct. Follow her on Instagram here to keep up with whatever she does next.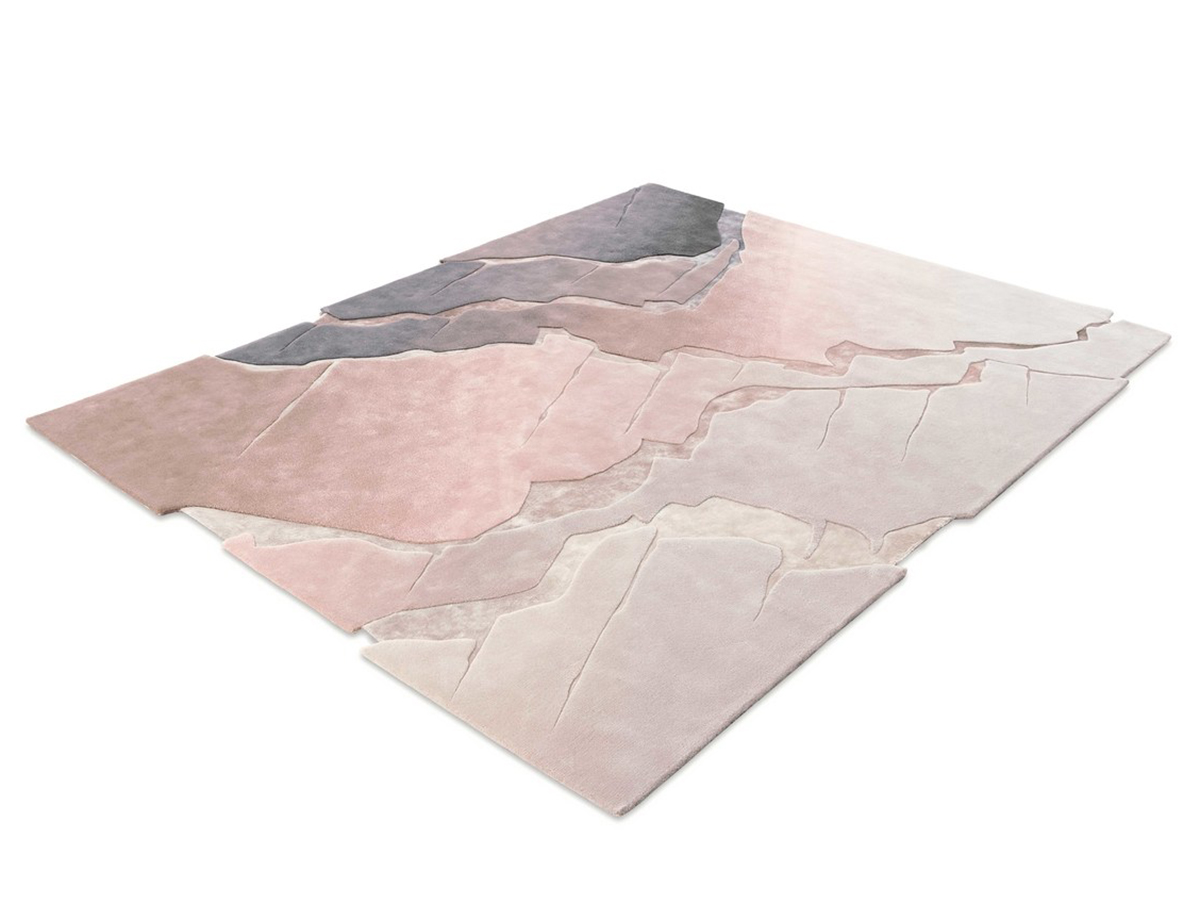 Now back to Fernando Mastrangelo, one of the most prolific New York designers we know — he also made headlines this week with a new line of rugs for Edward Fields that officially launch next month. We would kill to have the one pictured above in our fantasy living room, maybe paired with the Giancarlo Valle chair at the top of this post? It's an extension of the '80s desert vibes Mastrangelo played with in his recent Maison Gerard show.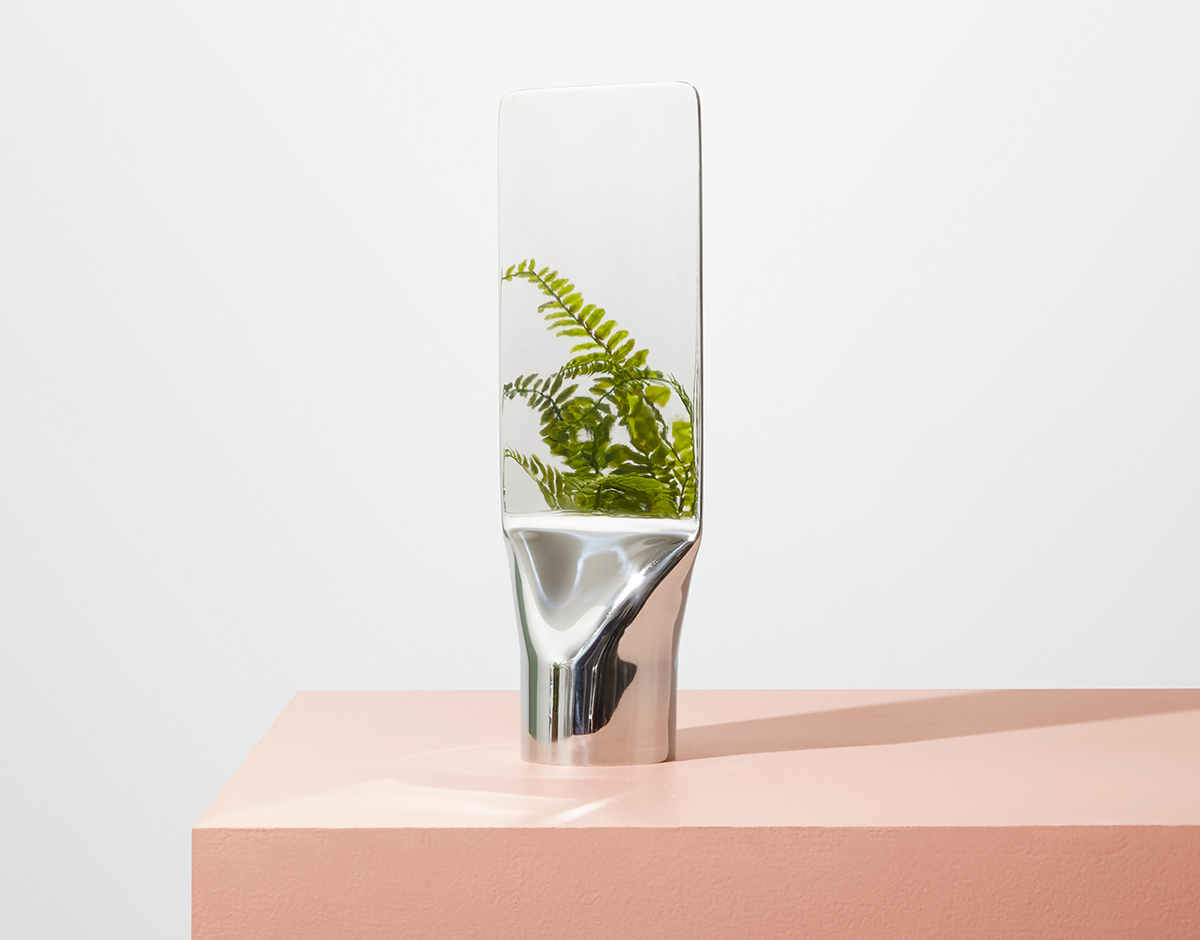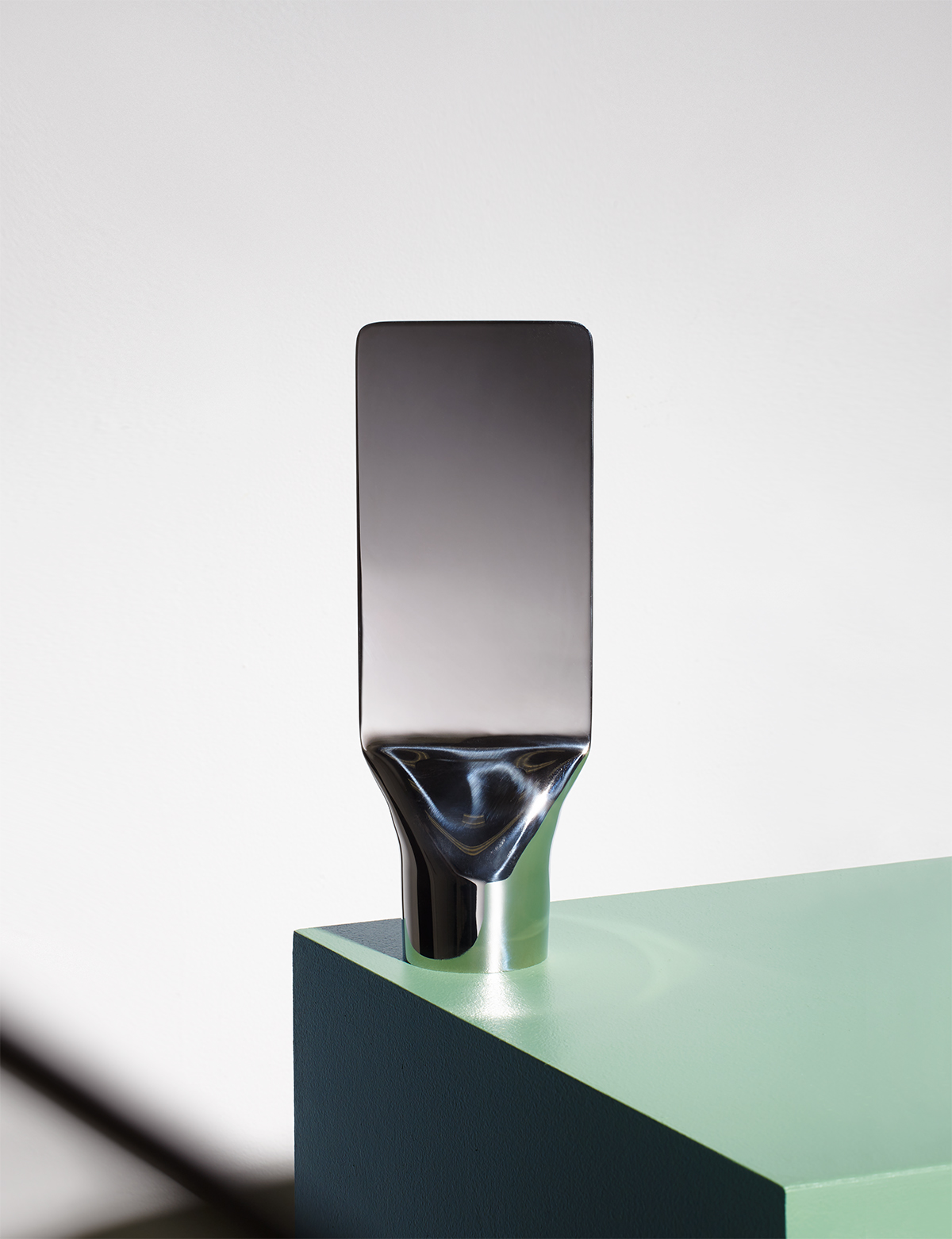 If you haven't yet taken advantage of the goodness that is Umbra Shift, which manufactures housewares by mega-talents that are extremely affordable, may we suggest you start with their latest release, a table mirror by Philippe Malouin? Just released at Maison et Objet, it's made from a steel tube that's squashed down at one end and polished up to a perfect shine. It's not available on the brand's site just yet, but we will be snagging one as soon as it is.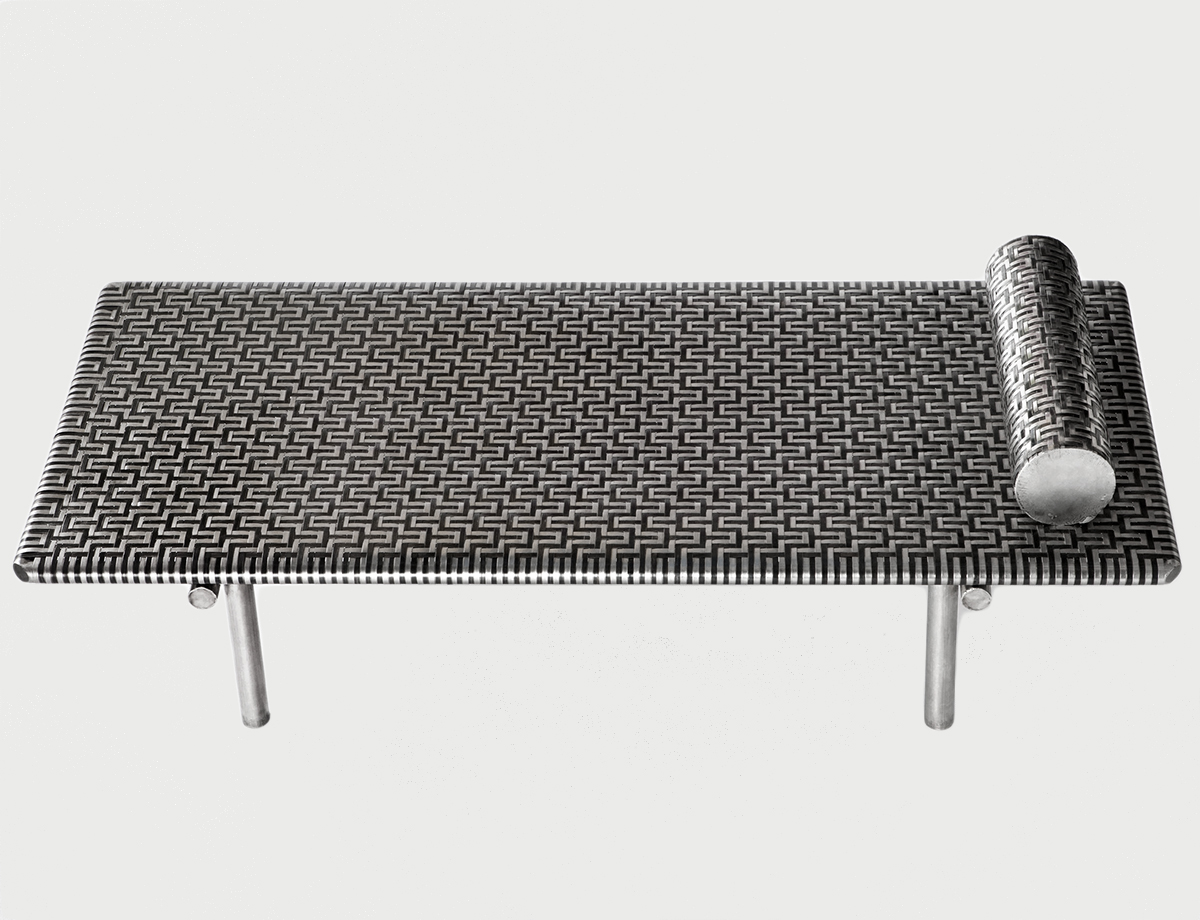 Are you aware of how many amazing daybeds exist in the design world right now? If not, we suggest you check out our Daybeds board on Pinterest, which is where we'll be saving this beautiful Aztec Daybed by Michael Gittings as soon as this story goes up. It's made from woven strips of stainless steel.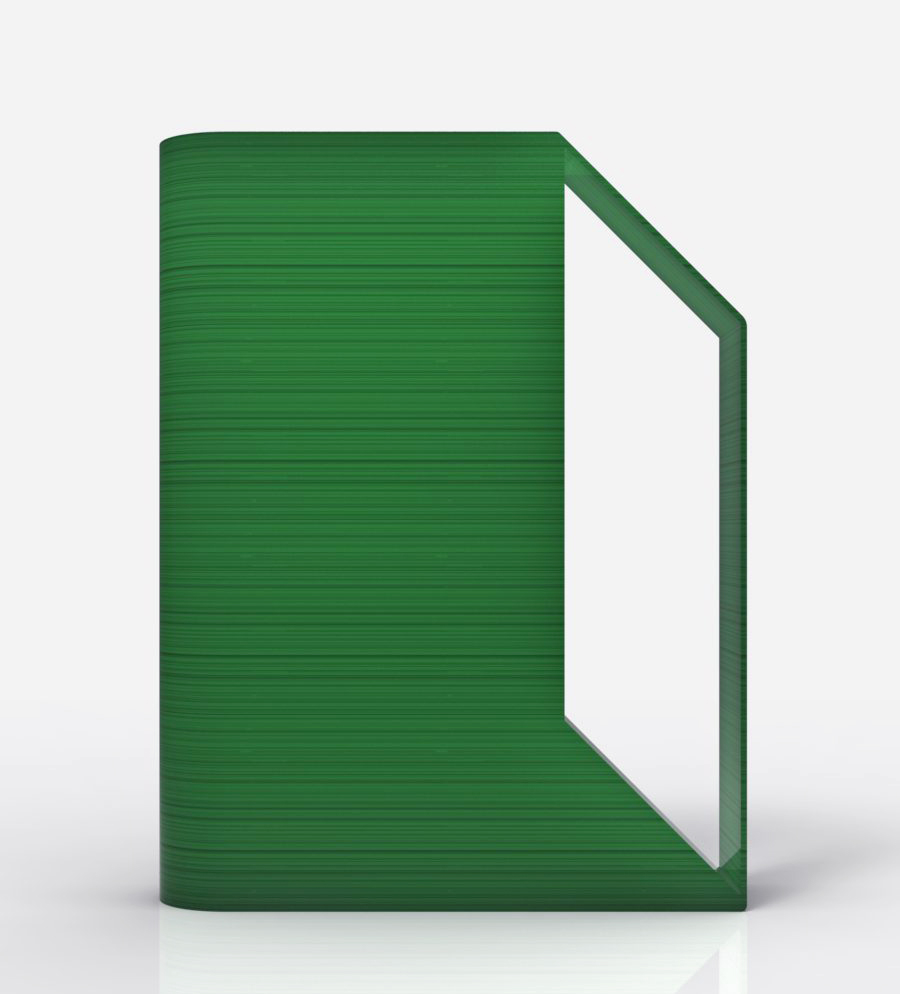 Speaking of interesting material choices, this watering can by Clemens Auer is made from 3-D printed plastic, and it's for sale in his online shop for 290 Euros. It look, from these photos, like the actual object might be a bit rougher around the edges than the above photo (rendering?) would suggest, unless they're of a prototype. Hard to tell, but either way — that form!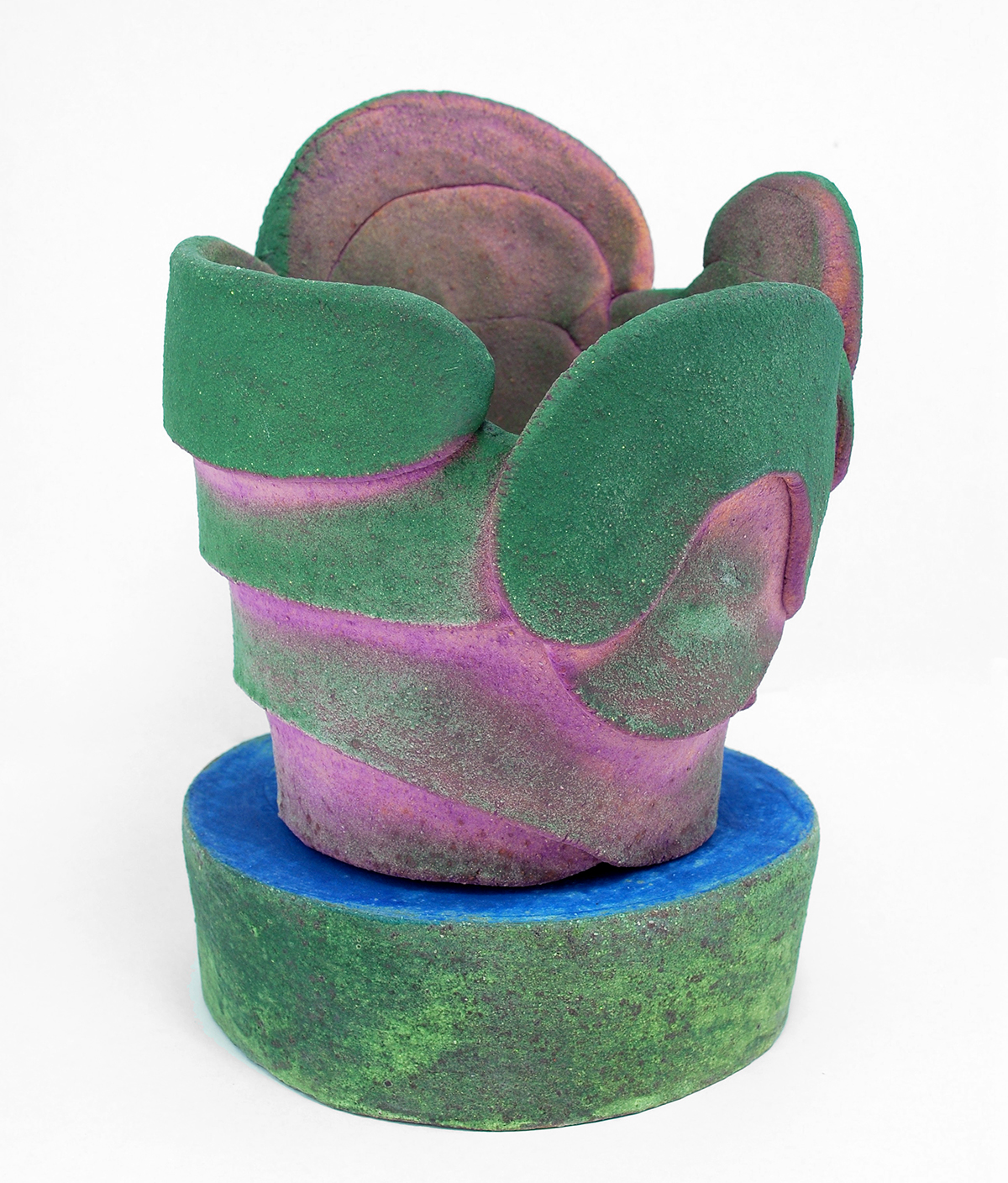 And speaking of plants, the ceramic artist Luke Armitstead just created a collection of eccentric planters while on a two-year residency at Pottery Northwest, in Seattle. Pictured above is our favorite, "Vintage Merlot," but the others seem to be slowly making their way onto Armitstead's Instagram, in case you're curious.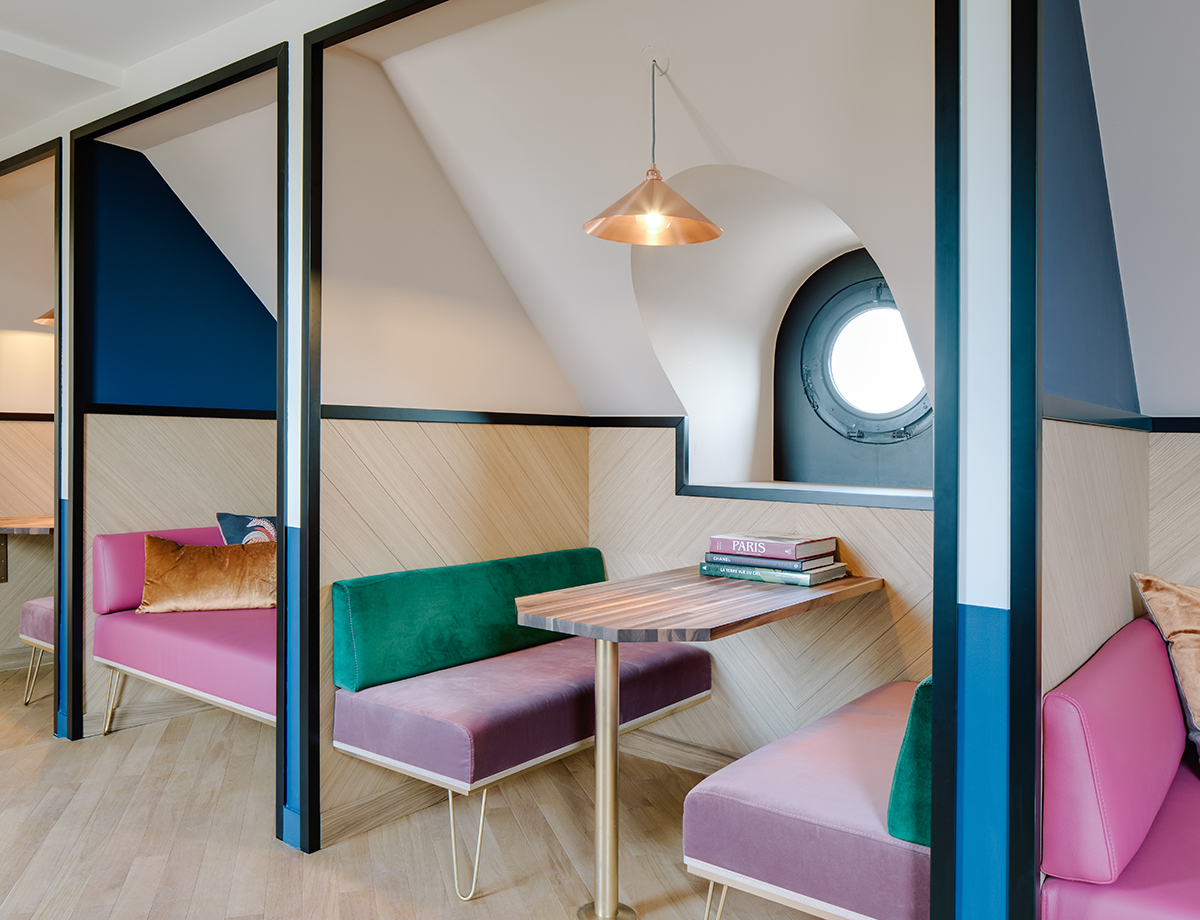 This WeWork space in Paris — designed in collaboration with Axel Schoenert Architects — is not new. But it was new to us, this week, and the colors fit too well into our flow today to leave it out.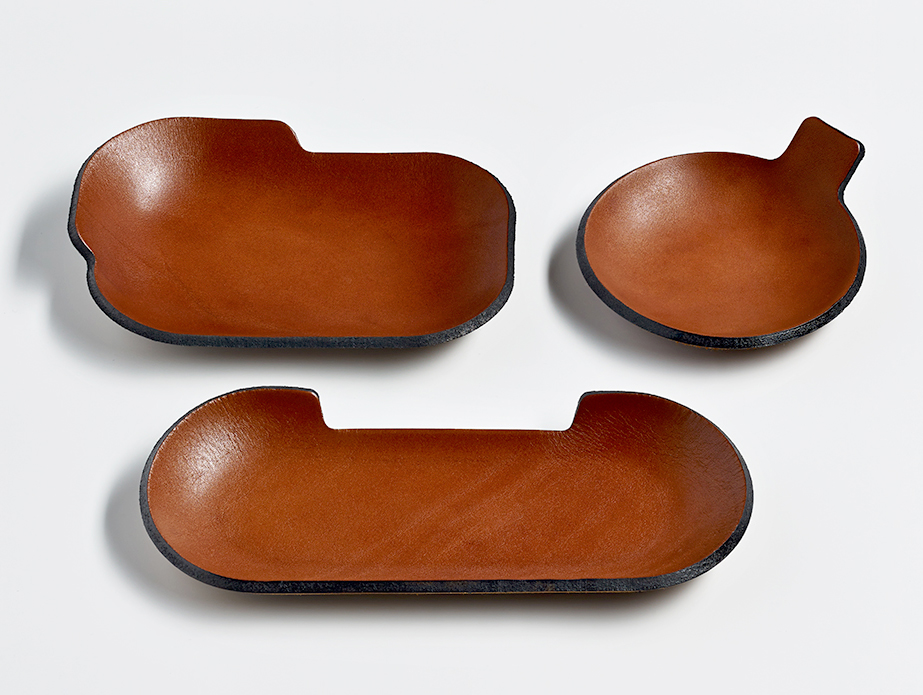 London designer Simon Hasan took to Maison et Objet this month with a few new launches, including these press-molded leather trays whose unconventional shapes we're really feeling.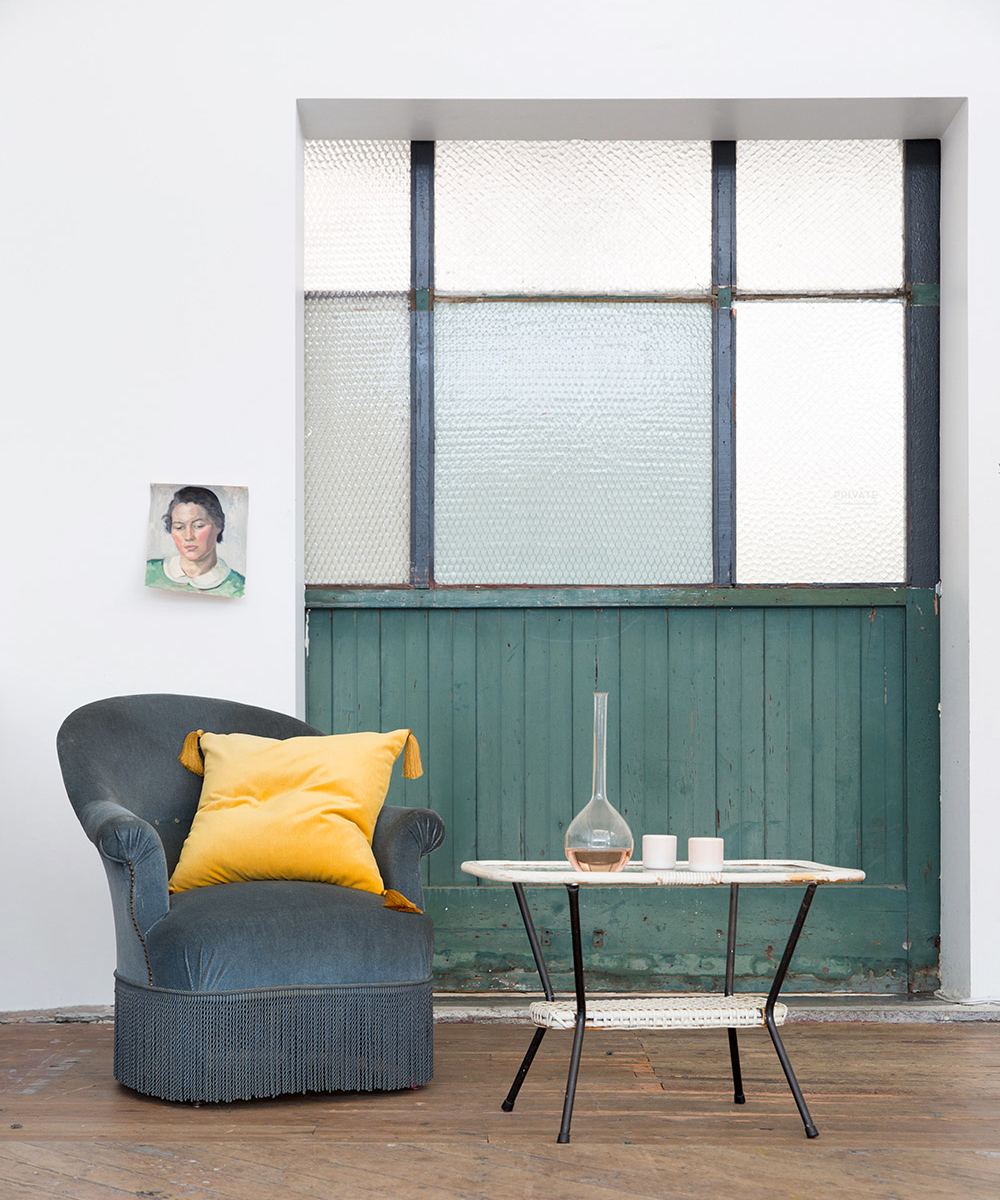 As two people who have very much enjoyed turning our personal aesthetic into an online shop, we totally understood the excitement with which Victoria Smith — aka the design and style blogger SF Girl — wrote us this week to share the news that she'd launched her own online retail destination. Called Super Marche, it's a collection of vintage items that she and professional picker Elsie Green have sourced entirely from flea markets in Southern France, from rattan daybeds to anonymous paintings to the fringed armchair pictured above.