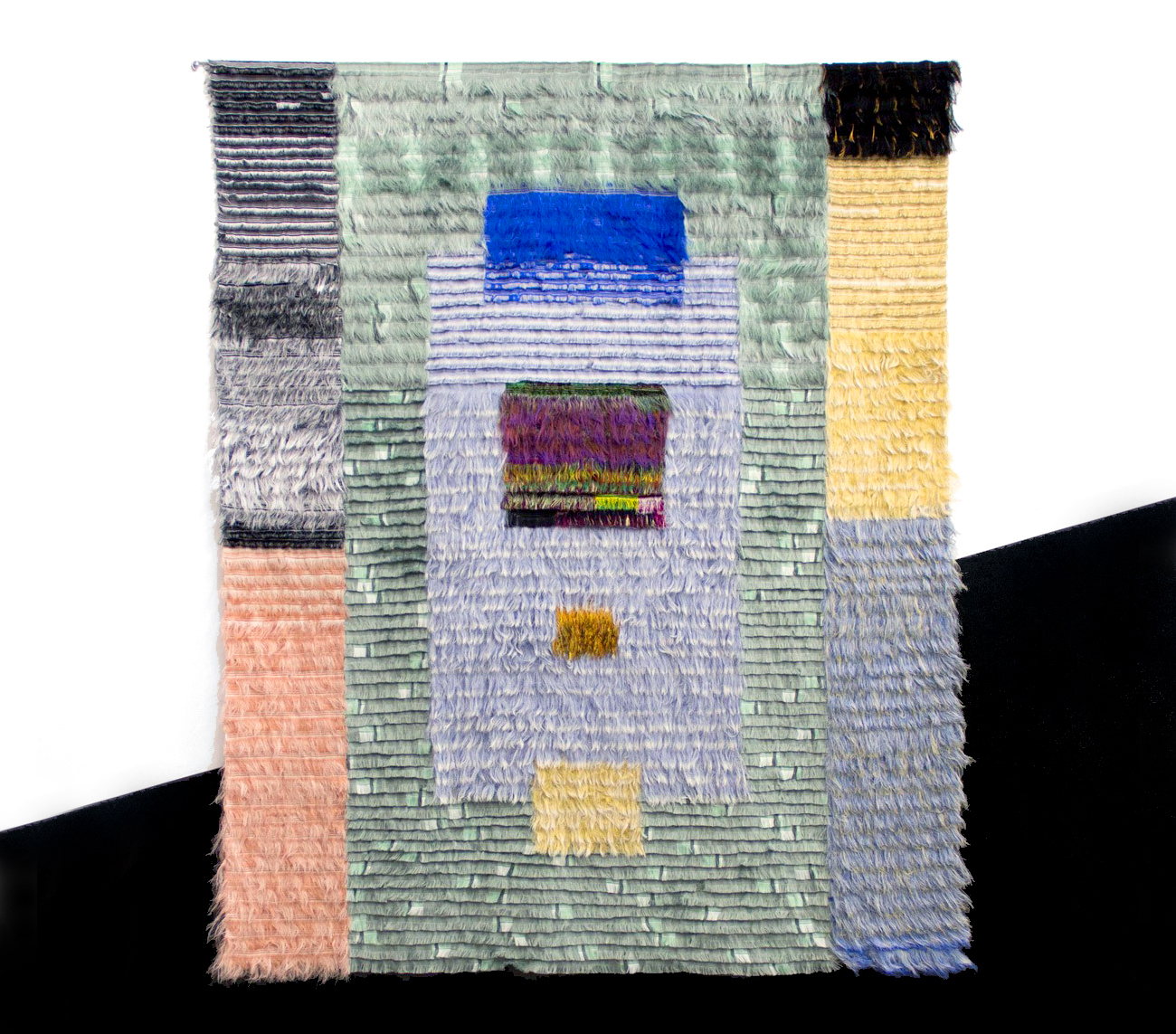 A weekly Saturday recap to share with you our favorite links, discoveries, exhibitions, and more from the past seven days. This week: Three designer coffee shops we're dying to visit, a show of little-known furniture made by Rei Kawakubo for her Comme des Garçons stores, and a group exhibition in Madrid that features the seriously stunning wall hanging above.
Interiors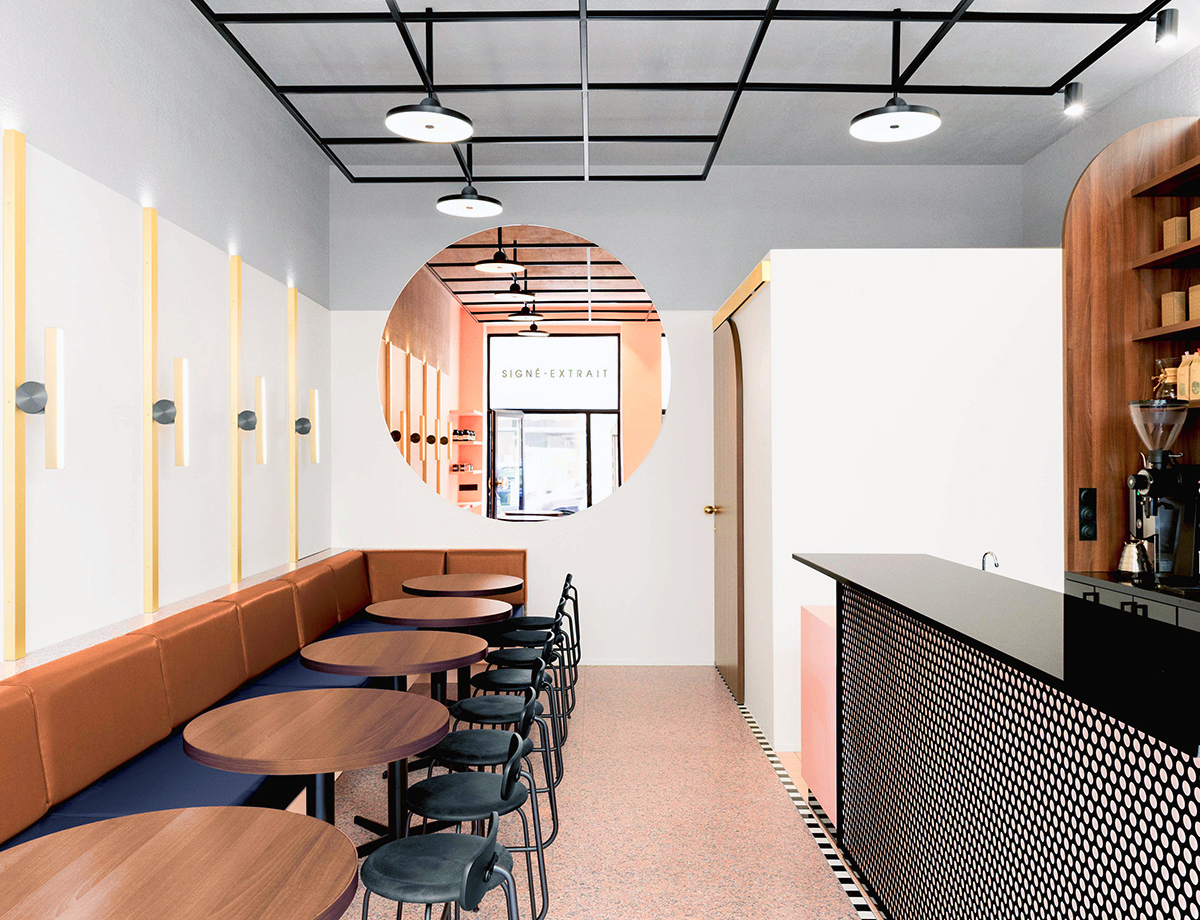 It was a good week for coffee shops, the first of which we discovered was Signé-Extrait in Lyon, designed by the French studio Pool. Very unusual (but very nice) sconces.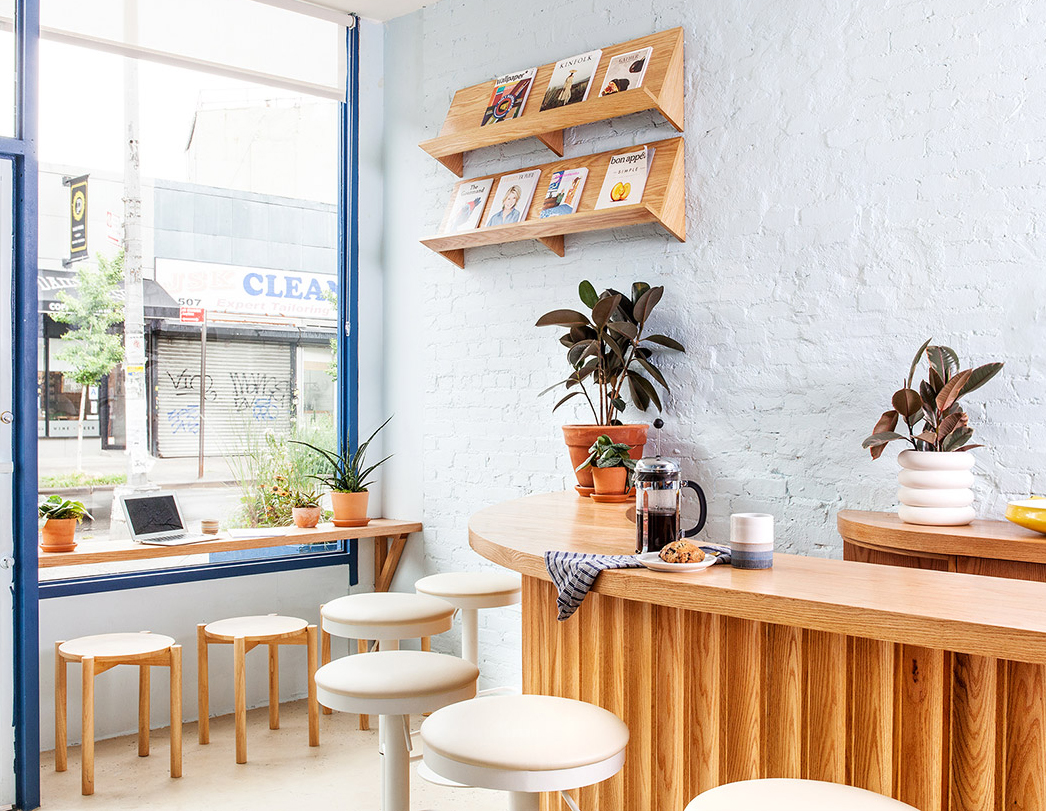 We've been meaning to get ourselves over to Golda in Bed-Stuy ever since it opened earlier this summer; we got a little reminder this week in the form of a story on SF Girl. We can't figure out who designed it, but the magazine shelves and Chen and Kai planters are a nice touch.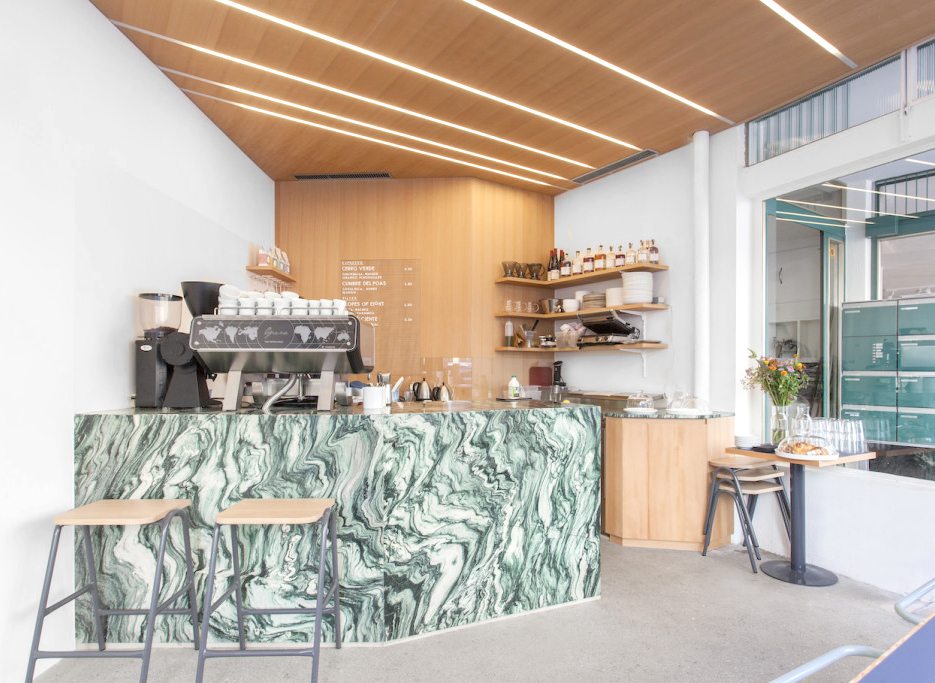 We found the new Zurich hotspot Coffee on the Instagram feed of Dowel Jones, who contributed the chairs and stools to the wood-lined, marble-barred space.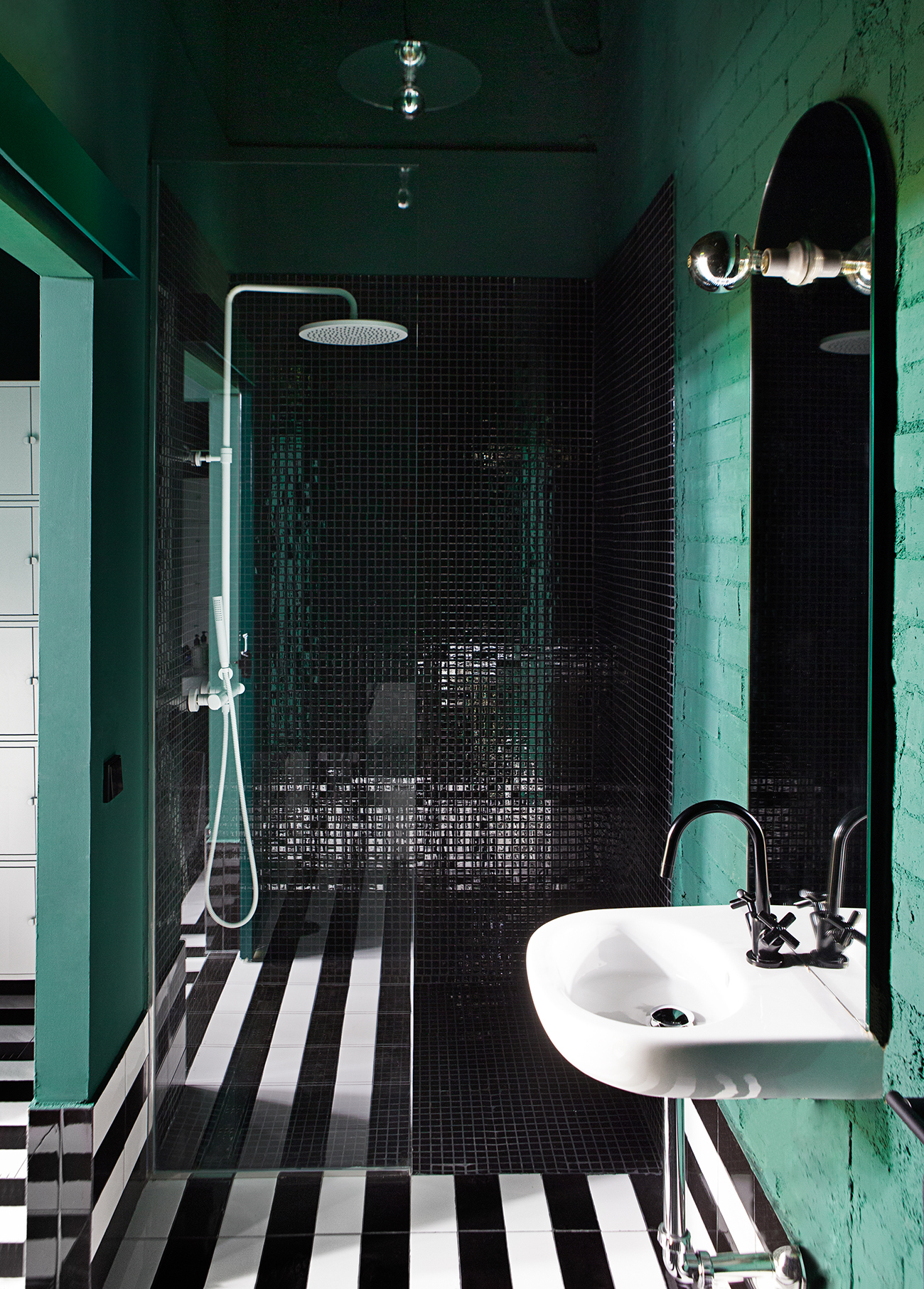 The Spanish design studio Plutarco sent us dozens and dozens of images of the wild, color-blocked office interior they recently completed for the Madrid creative agency Experimento, but we immediately fixated on the project's bathroom, which stole the show for us. Check out all the images here and see if you agree.
Discoveries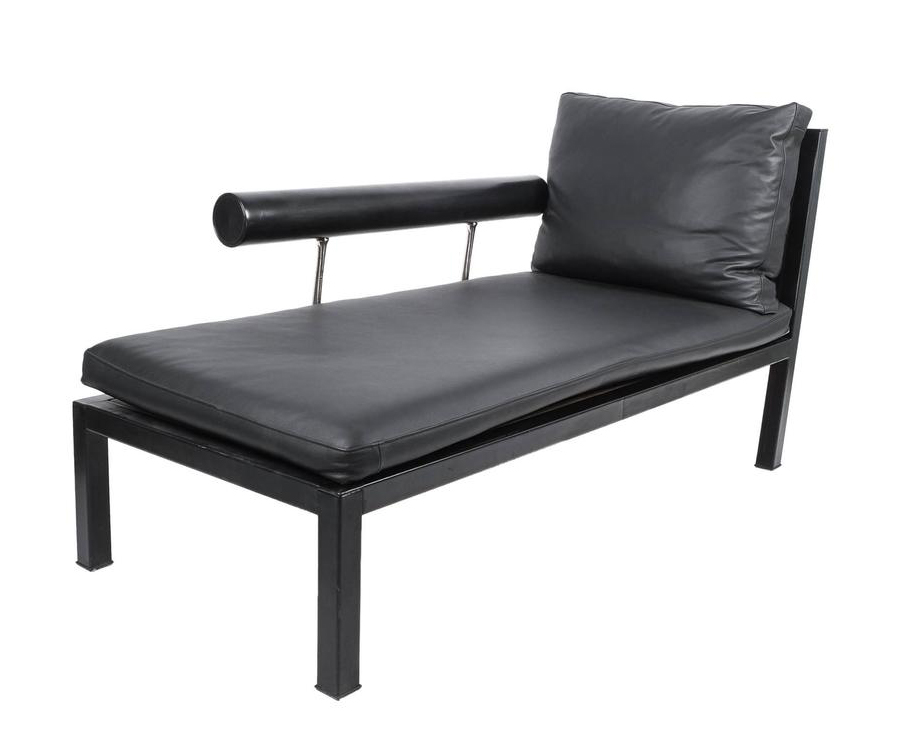 We spent all week obsessing over this daybed Antonio Citterio designed for B&B Italia in 1982; it's part of a series called Baisity that also included armchairs and sofas with those lovely fat, cylindrical arms. Google Image search it to see what we mean.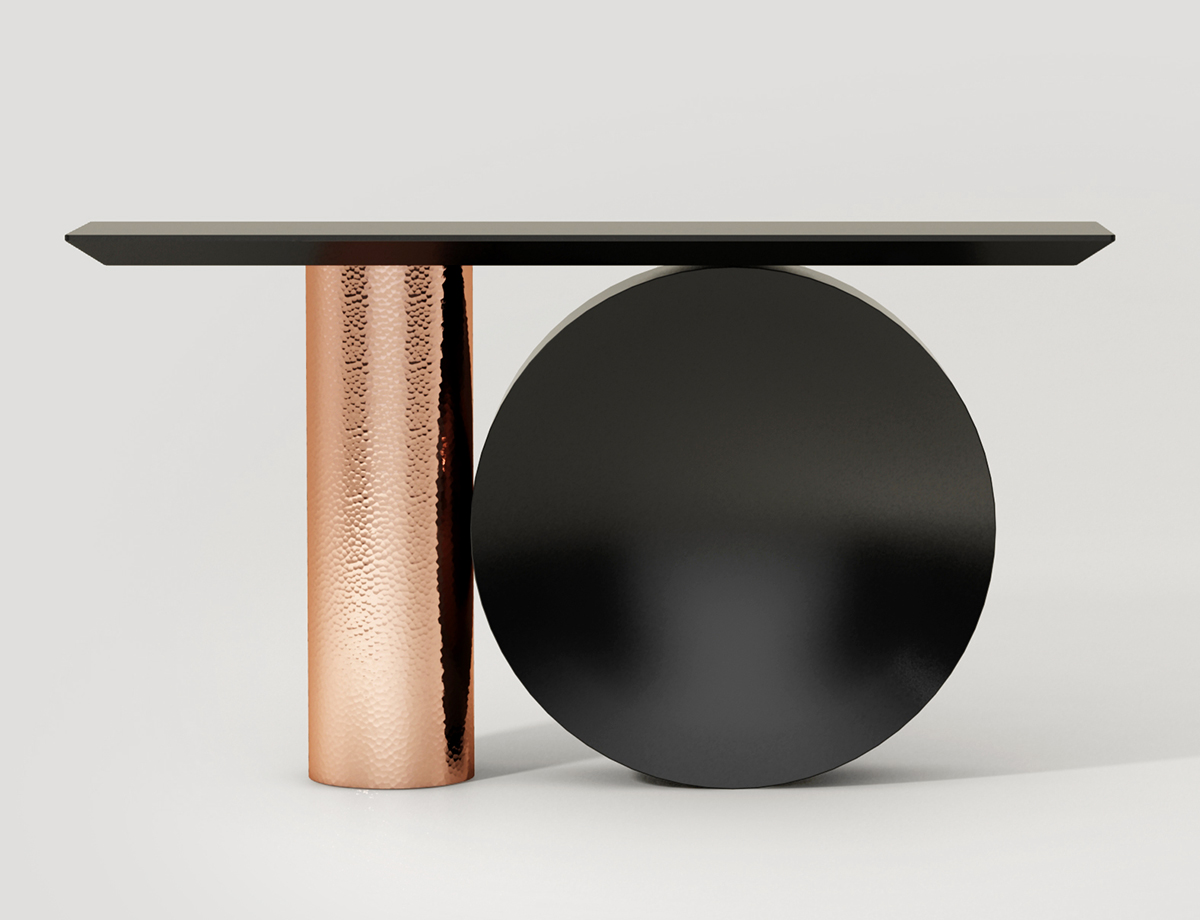 When scouting for info about Signé-Extrait on Pool's website today, we stumbled on their Tambour console, which we somehow missed when we featured their collaborative exhibition with Oyyo earlier this year. Better late than never.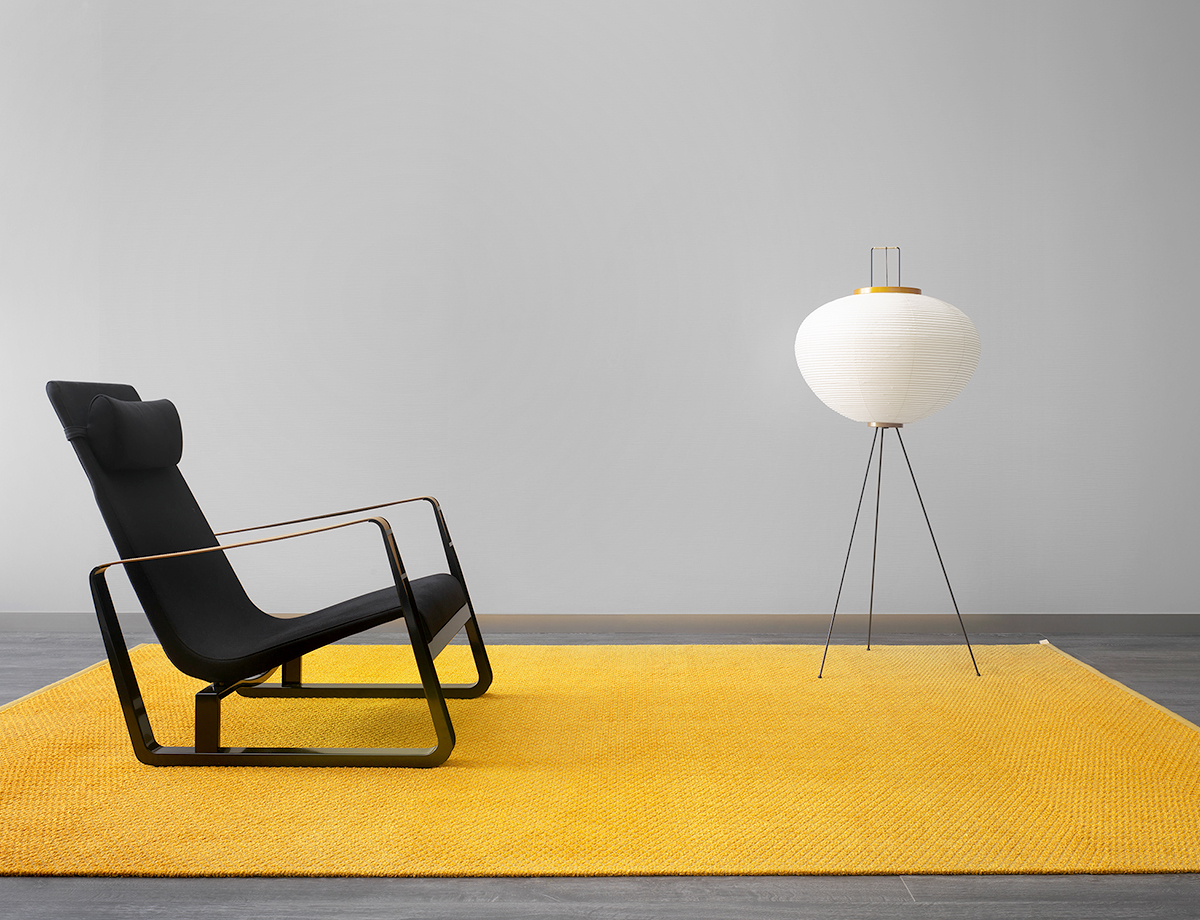 In the future, when we think back on 2017, we will remember it as the year when we wanted all of our clothes and furniture to be in some shade of mustard yellow, an affinity we never would have predicted. Above is a new rug by Kasthall called Castle that's currently helping scratch the itch.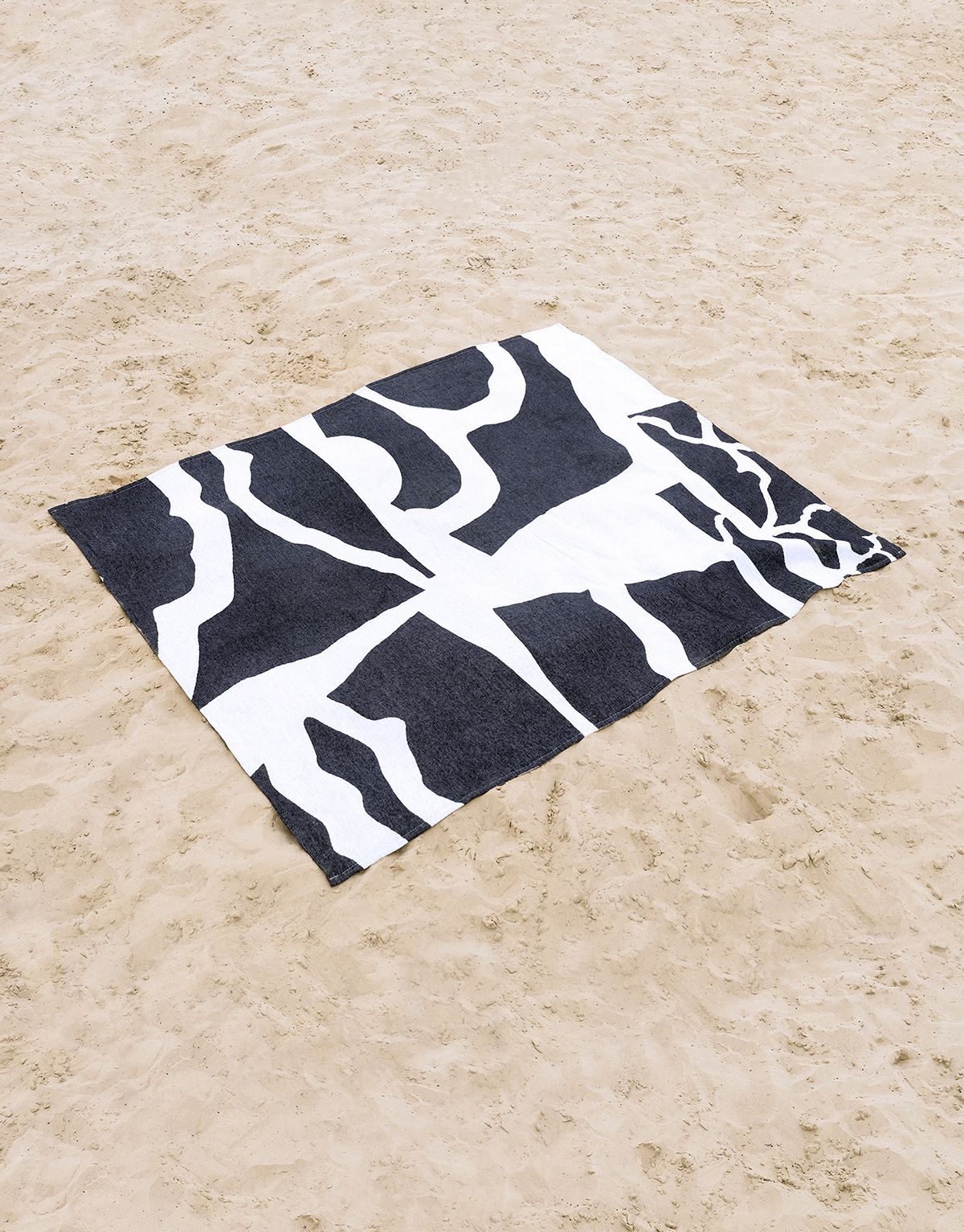 The Berlin design studio and brand MYKILOS just released a new indoor/outdoor blanket called Fields, a collaboration with the textile design duo Teuber Kolhoff, whom we're now kind of sort of really into.
Thinking of snagging ourselves a copy of The Erratics, by photographer Darren Harvey-Regan, who after photographing actual chalk rocks in Egypt, went back to his studio and carved his own, giving them geometric planes that meld into and mirror the ones he shot them on.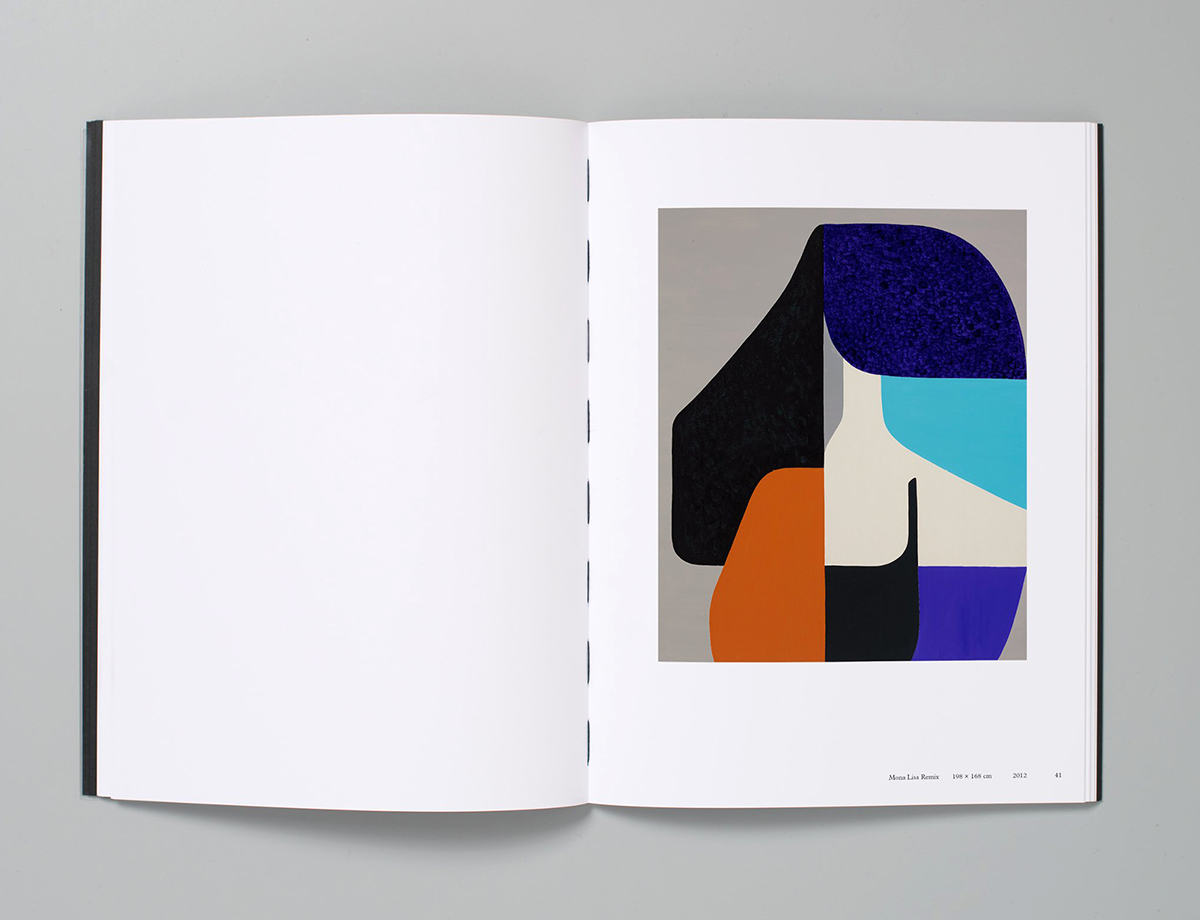 Same goes for this book by Formist Editions, which focuses on the work of Australian pop artist Stephen Ormandy (aka the co-founder of Dinosaur Designs). The book's cover has a really cool printed plastic overlay thing going on.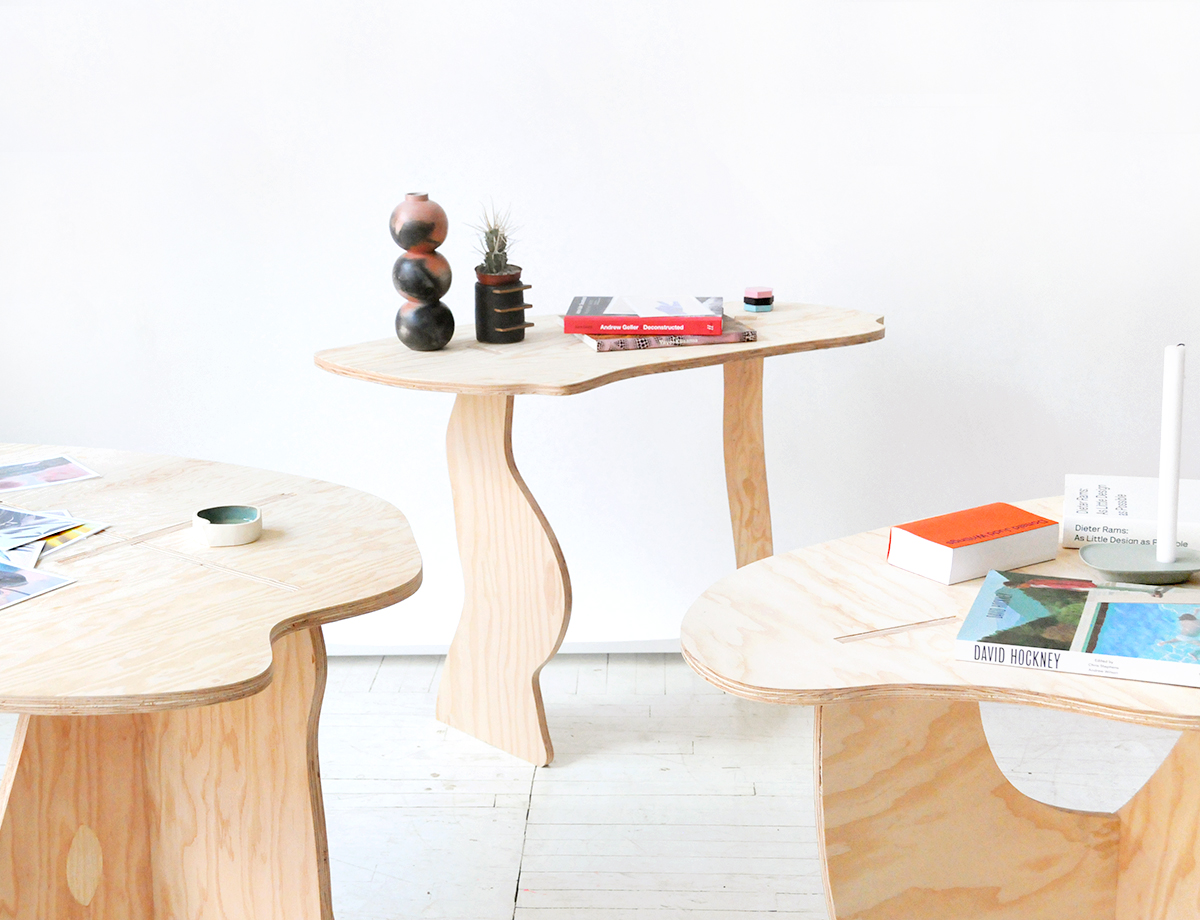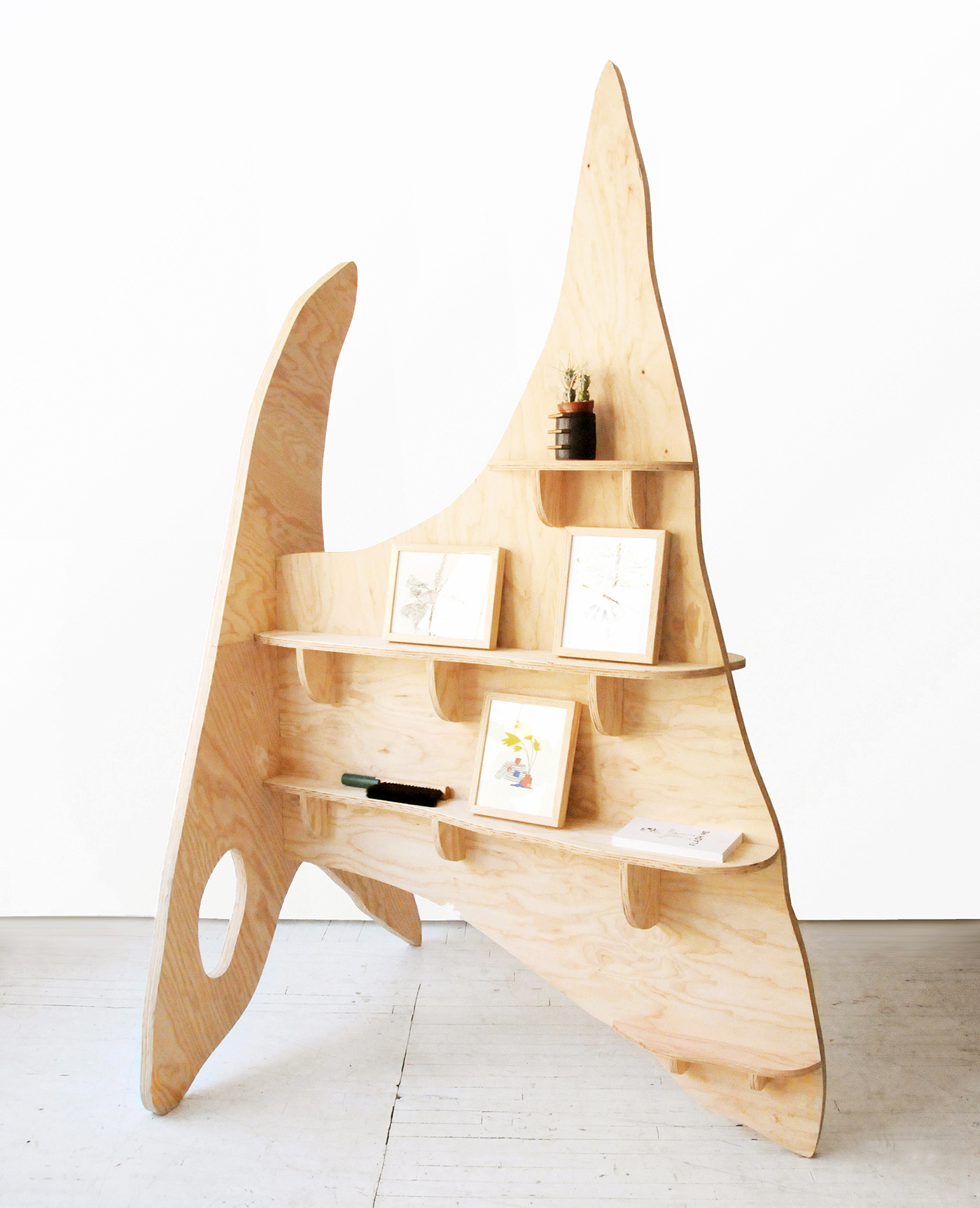 We were invited to attend the Likeminds conference in upstate New York earlier this summer, and among the various reasons we were sad to miss it due to our European travels, was the fact that Michael Yarinsky of Brooklyn's Cooler Gallery created the camp's shop/lounge area, outfitting it with these organic plywood shelves and tables, plus painted poufs by Fort Makers. Yarinsky shot these images in a studio for us, but you can see the project in its native environment here.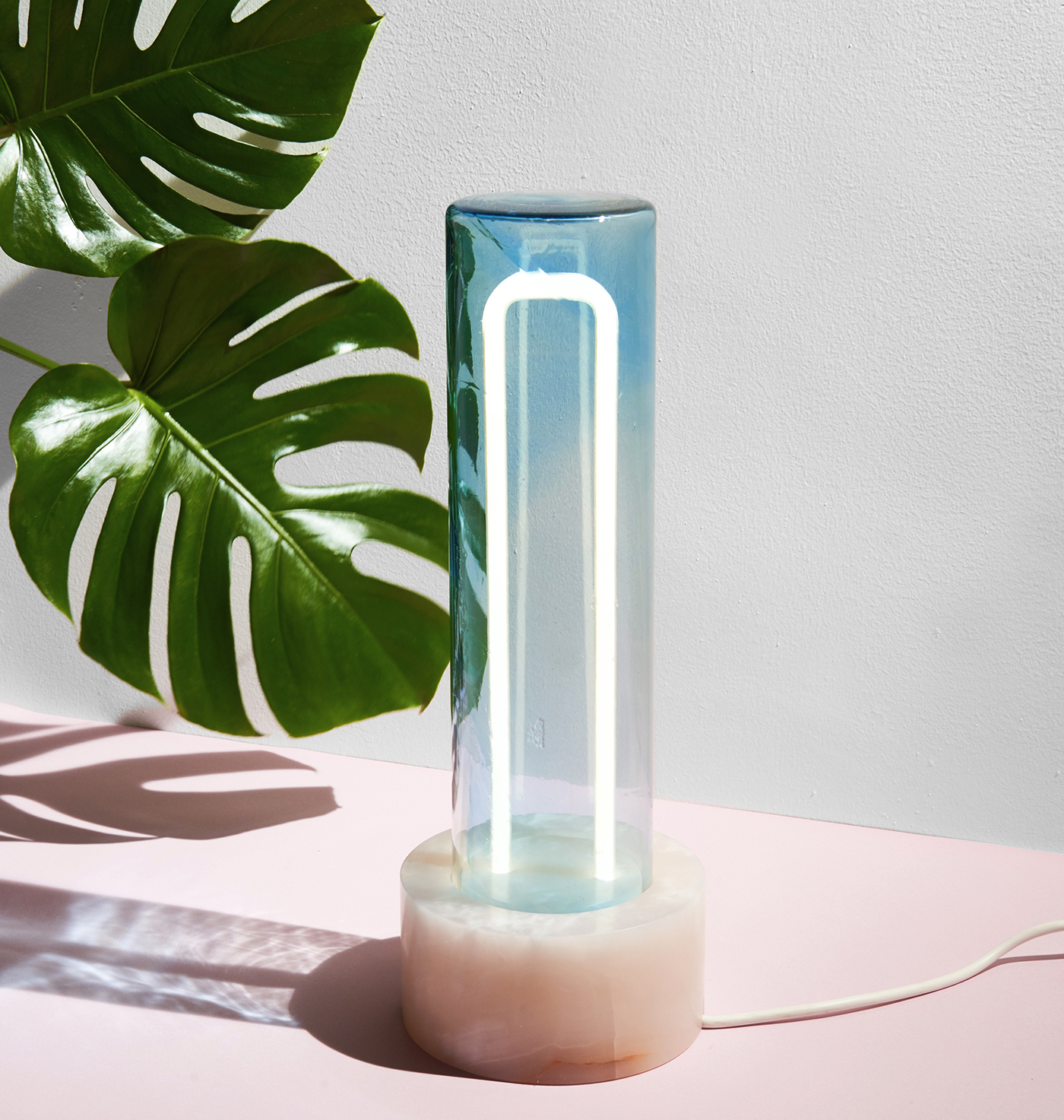 This little neon, glass, and marble lamp came in this week as a submission, courtesy of the French designer Laura Fournier. It debuted this week at Galerie Room in Paris.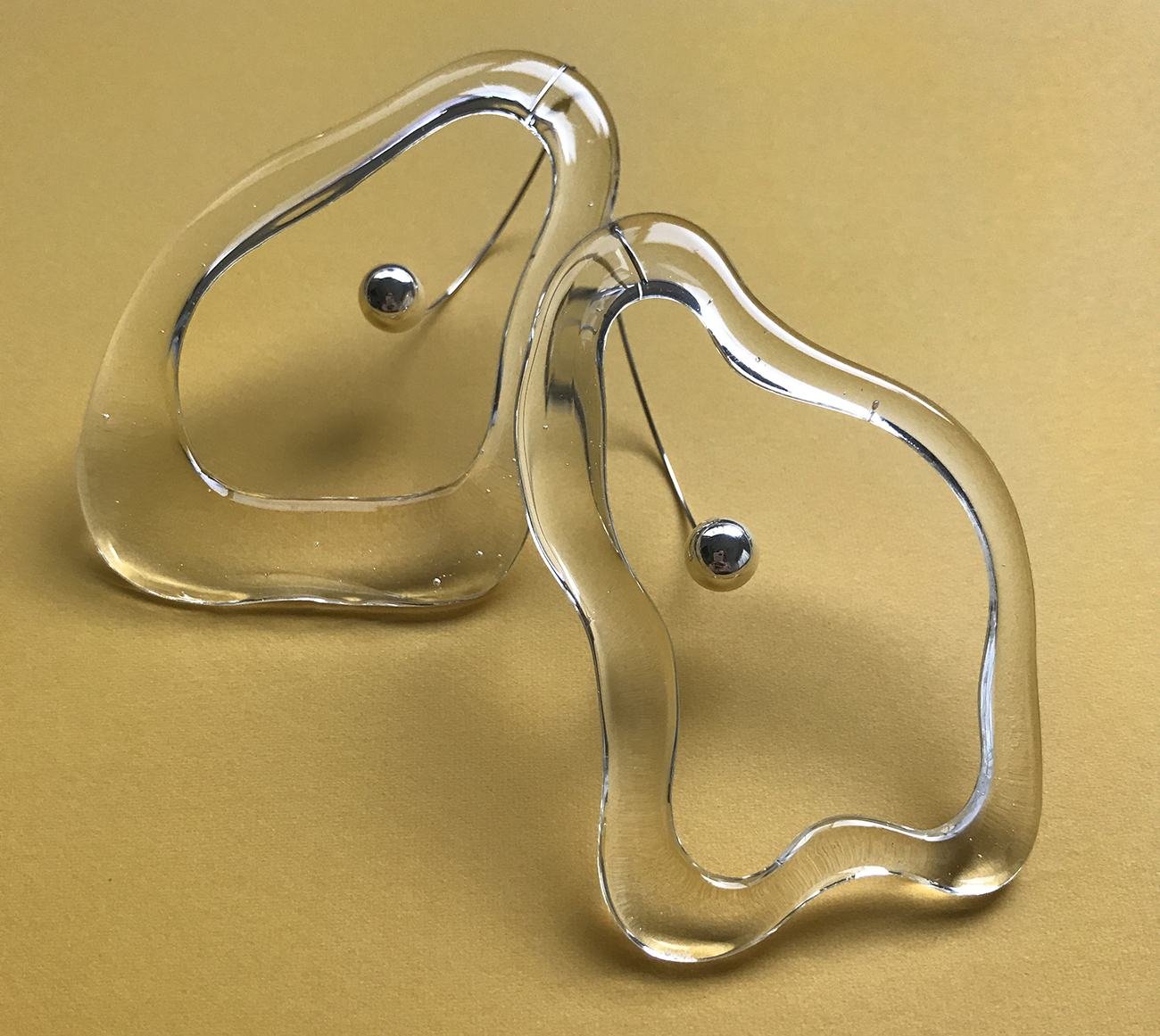 We found these amoeba-shaped lucite earrings on Instagram, and though we're dying to have them, alas, they — and most of the Japanese jewelry line Iria's offerings — are sold out. Actually they aren't even showing up on Iria's website as of today. So best to follow along on Insta and pray for some crumb of purchasing information sometime soon.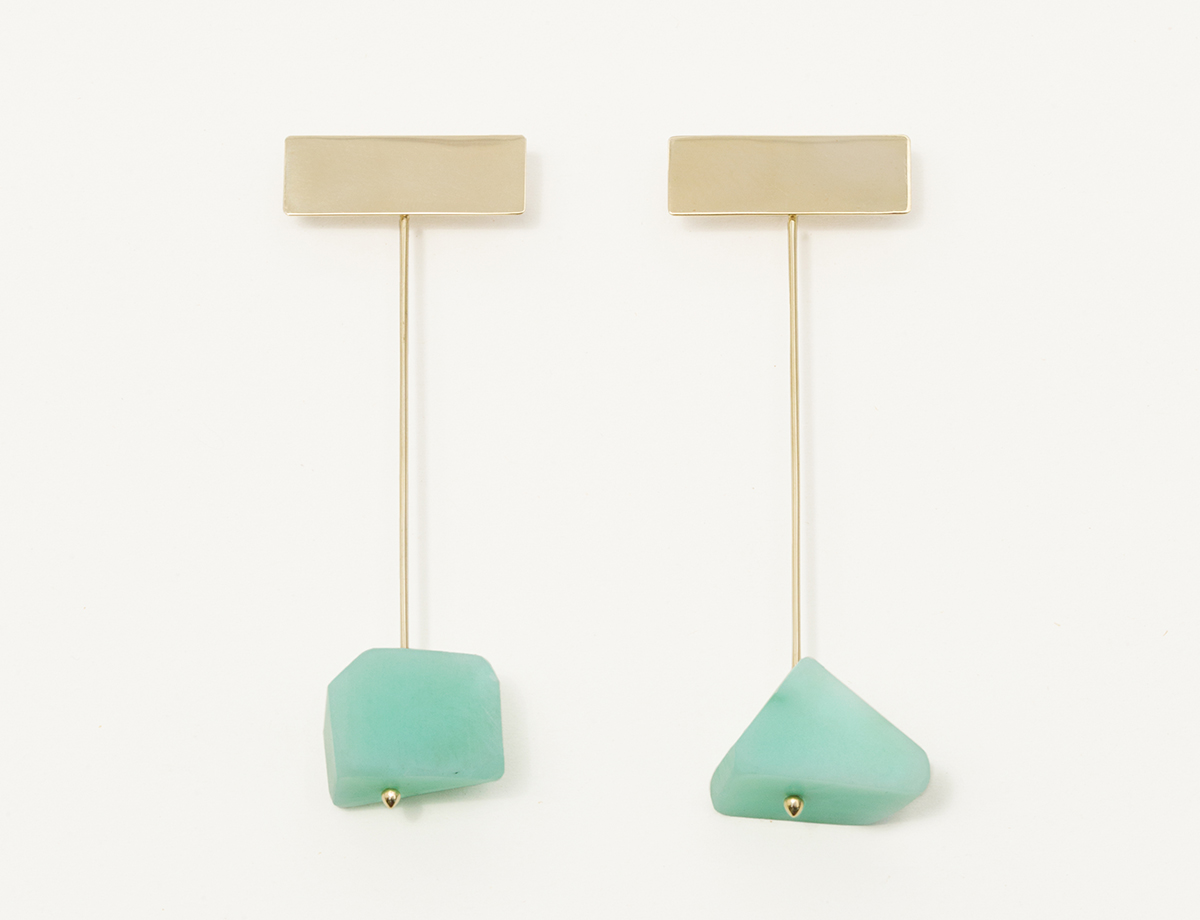 Another new favorite earring alert — these incredible mis-matched beauties by Kathleen Whitaker, part of the L.A. jewelry designer's new Stone Collection III. Called the Chrysopere Drop Earrings, they don't appear to be up quite yet on Whitaker's site, but you can always contact them here.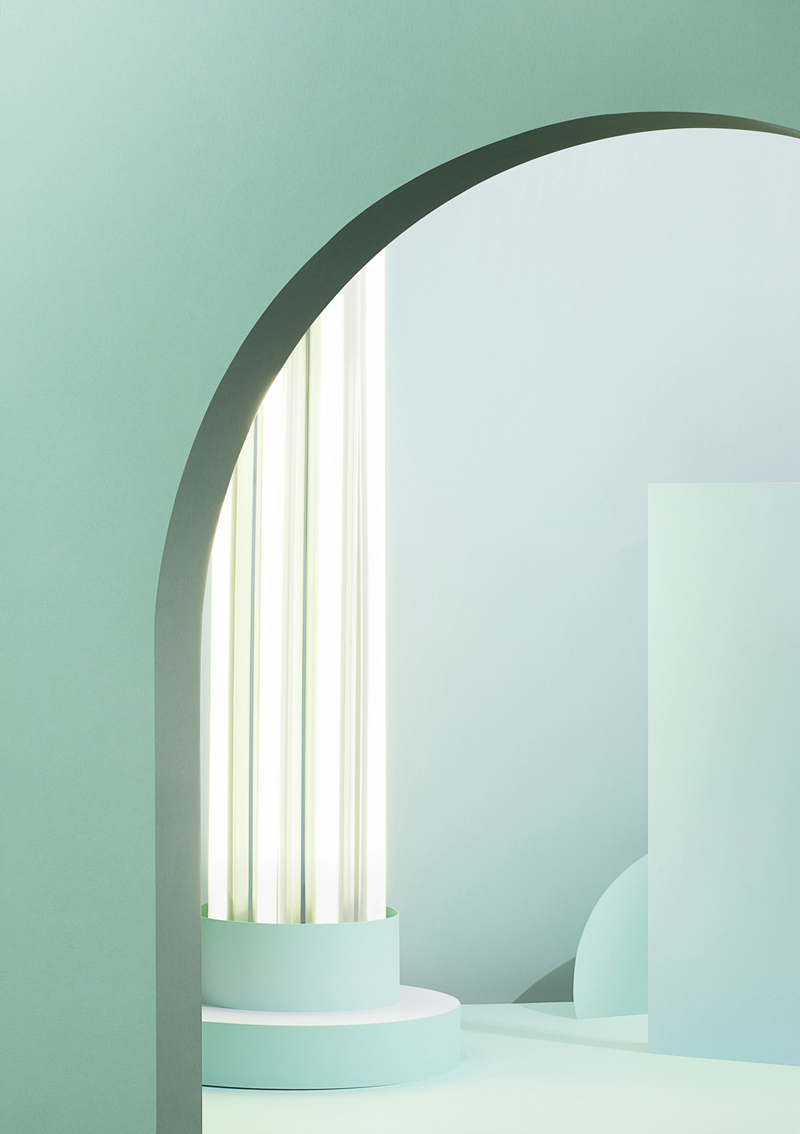 Another submission this week came from London photographer Martina Lang, in the form of a personal photo series she created called The Object. The three monochrome pastel images in the series are inspired by "ancient Japanese Shinto shrines, in which a sacred object (usually a mirror or stone) was obstructed from view for so long that their identity was entirely forgotten, hence being merely referred to as The Object," she explains. "What is important about the sacred matter in each piece is the mystery that surrounds it. This mystery is the key to The Object's appeal and the displayed 'nothingness' serves as aid for meditation and contemplation."
Exhibitions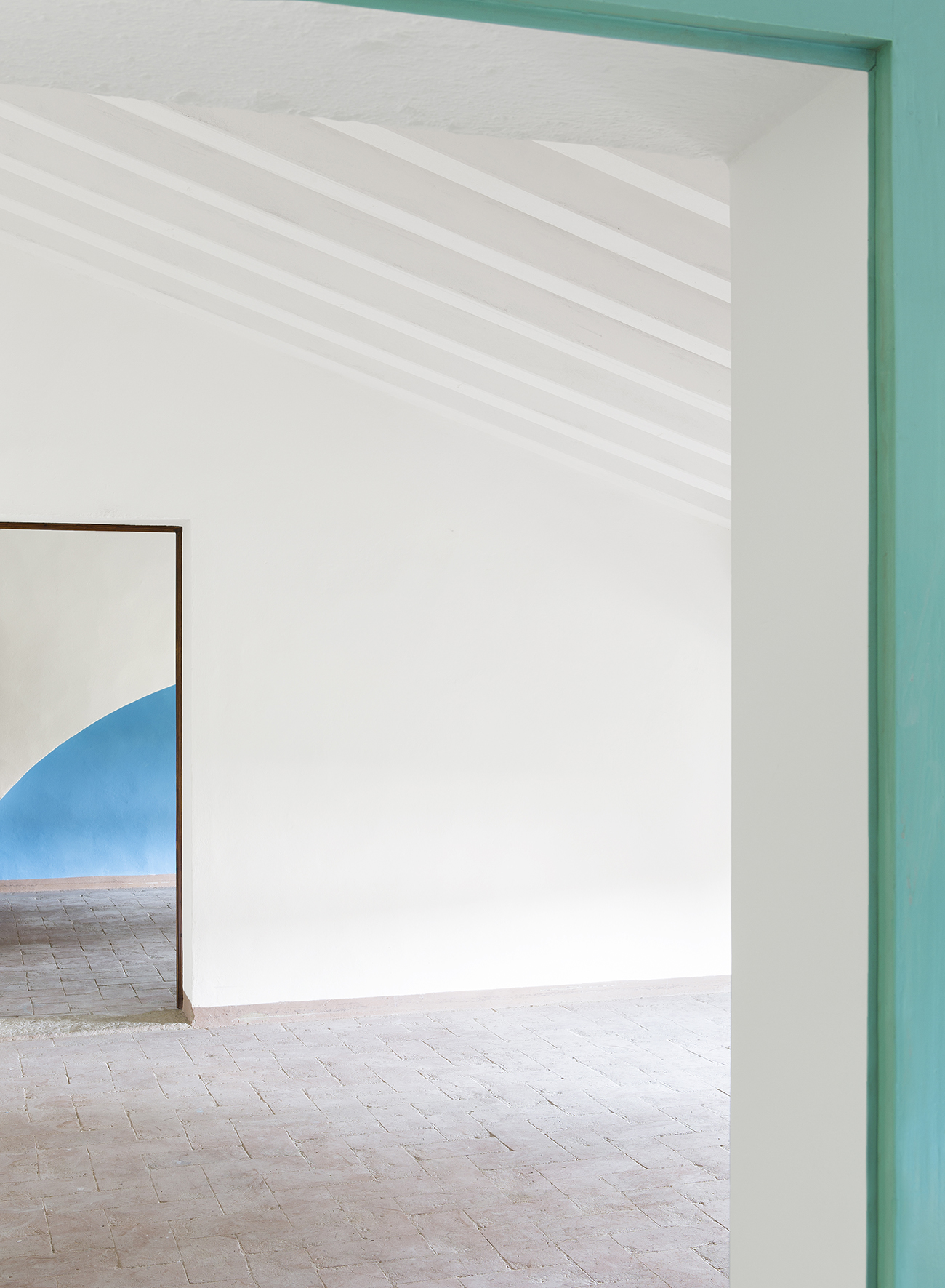 Photographer Frederik Vercruysse and ceramicist Piet Stockmans have teamed up on an exhibition at Spazio Nobile in Brussels that's focused on the color blue — a hue Stockmans is particularly known for, and one that appears frequently in images by Vercruysse, like the one of a crazy amazing doorway above.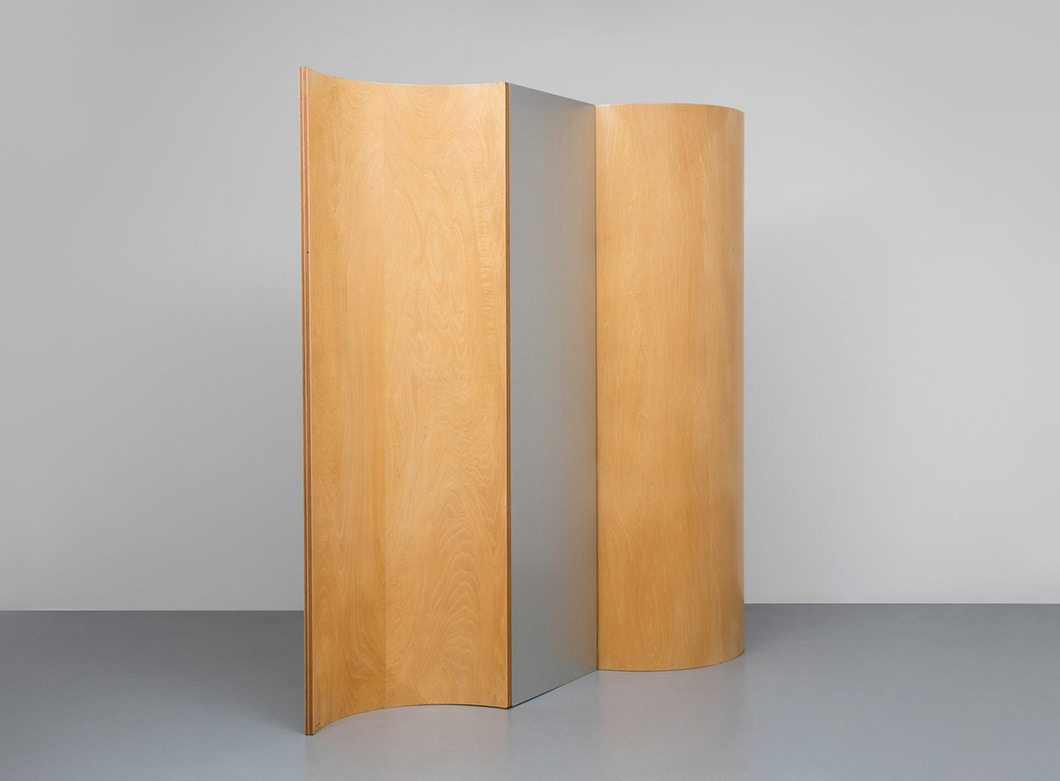 Earlier this week in Paris, Gallerie A1043 opened a show of little-known furnishings designed over the years by Rei Kawakubo, mostly as fixtures for her Comme des Garçons stores, like this pretty bentwood and metal screen from 1987. We definitely had no idea these pieces existed until we read about the show on It's Nice That — check out the full lineup there.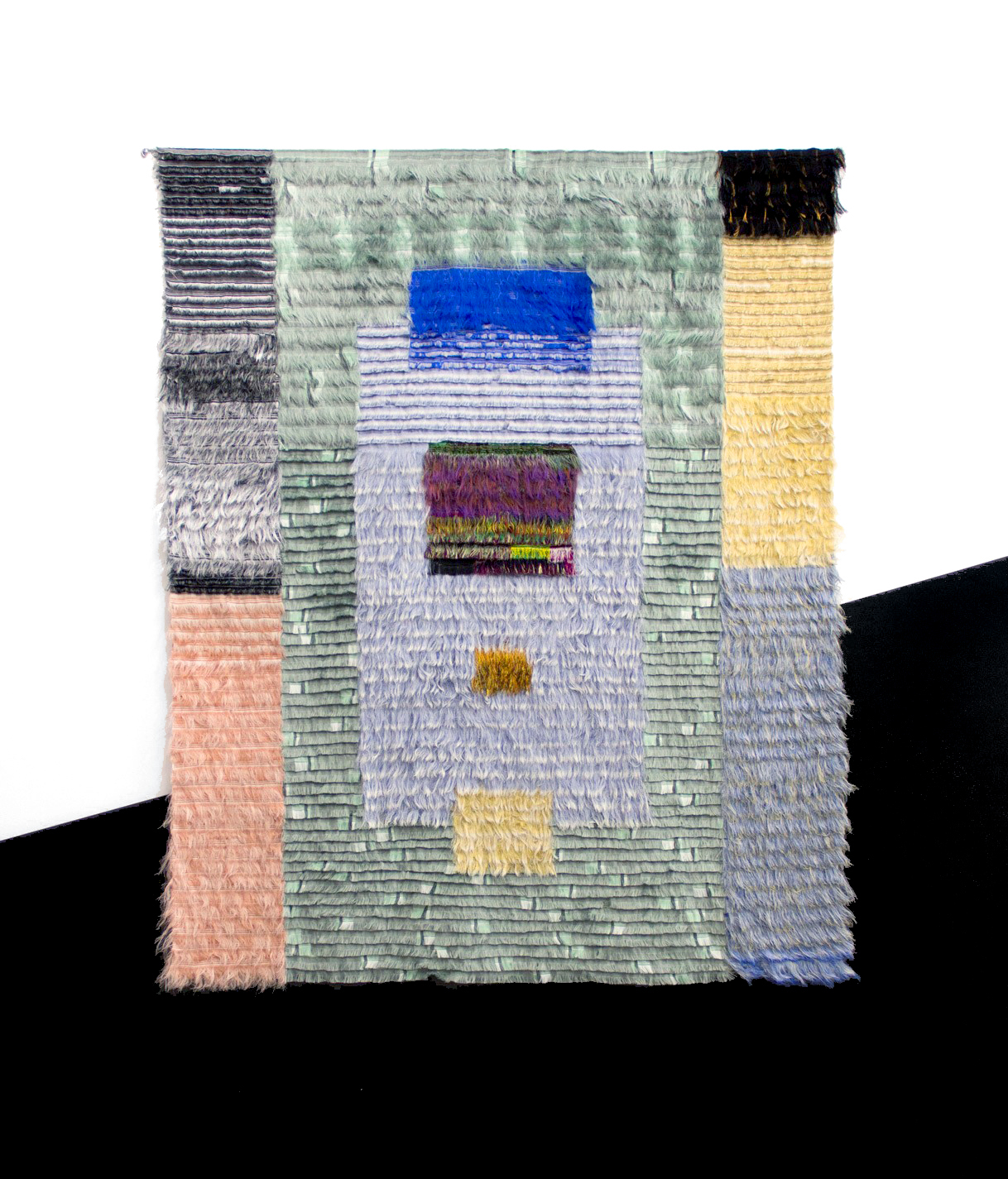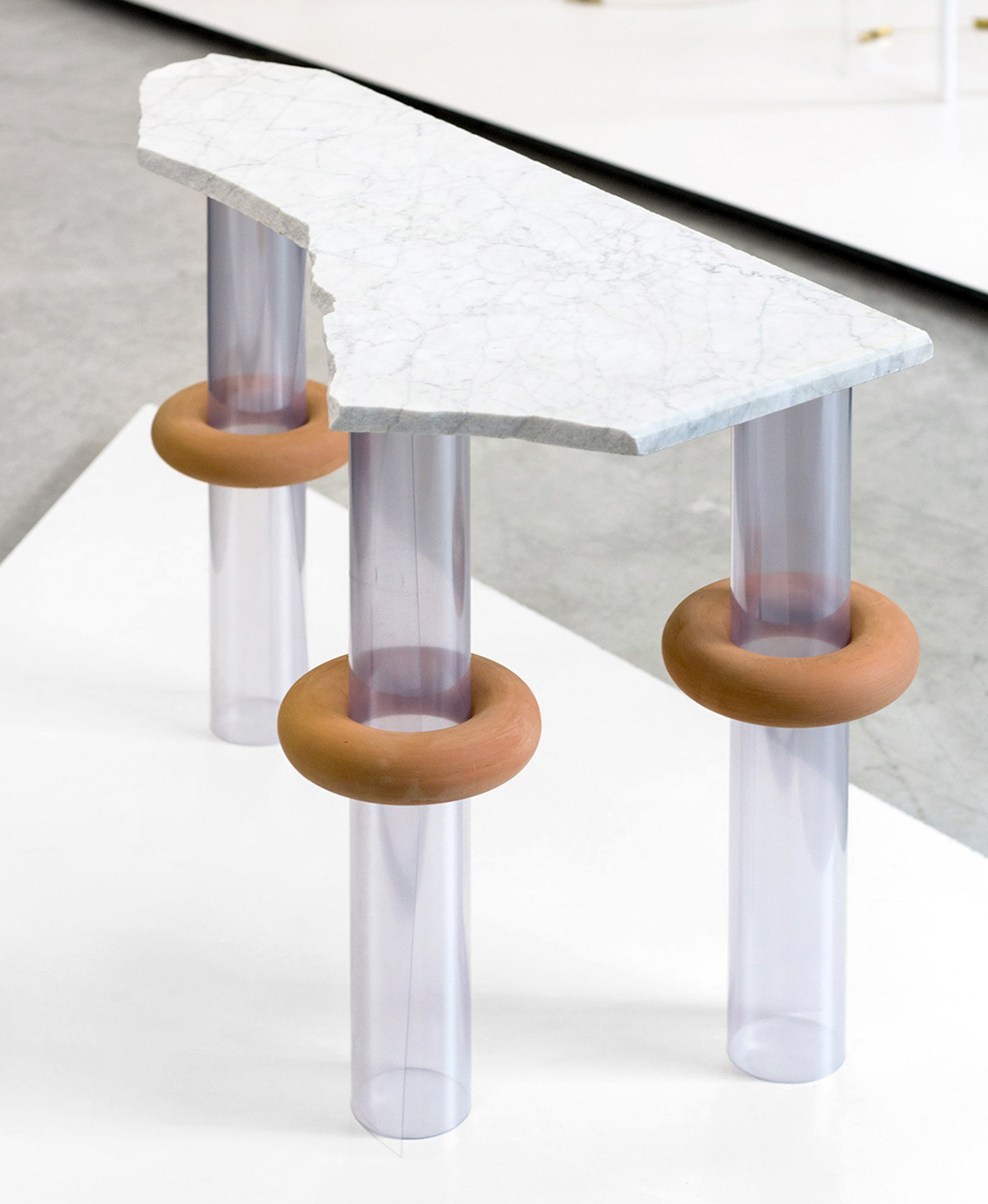 Returning for a moment to the Experimento offices we mentioned above (green bathroom!), the project also includes a gallery space, and currently on view there is a show called Matices de la Forma that includes some great new works by Anabella Vivas, Estudio Báltico, Julen Ussia (plastic-legged table above), Max Enrich, Miguel Leiro, Lebel, Plutarco, Ruohong Wu (wall hanging above and at top), and Teratoma Productions. It's on view through November 16.