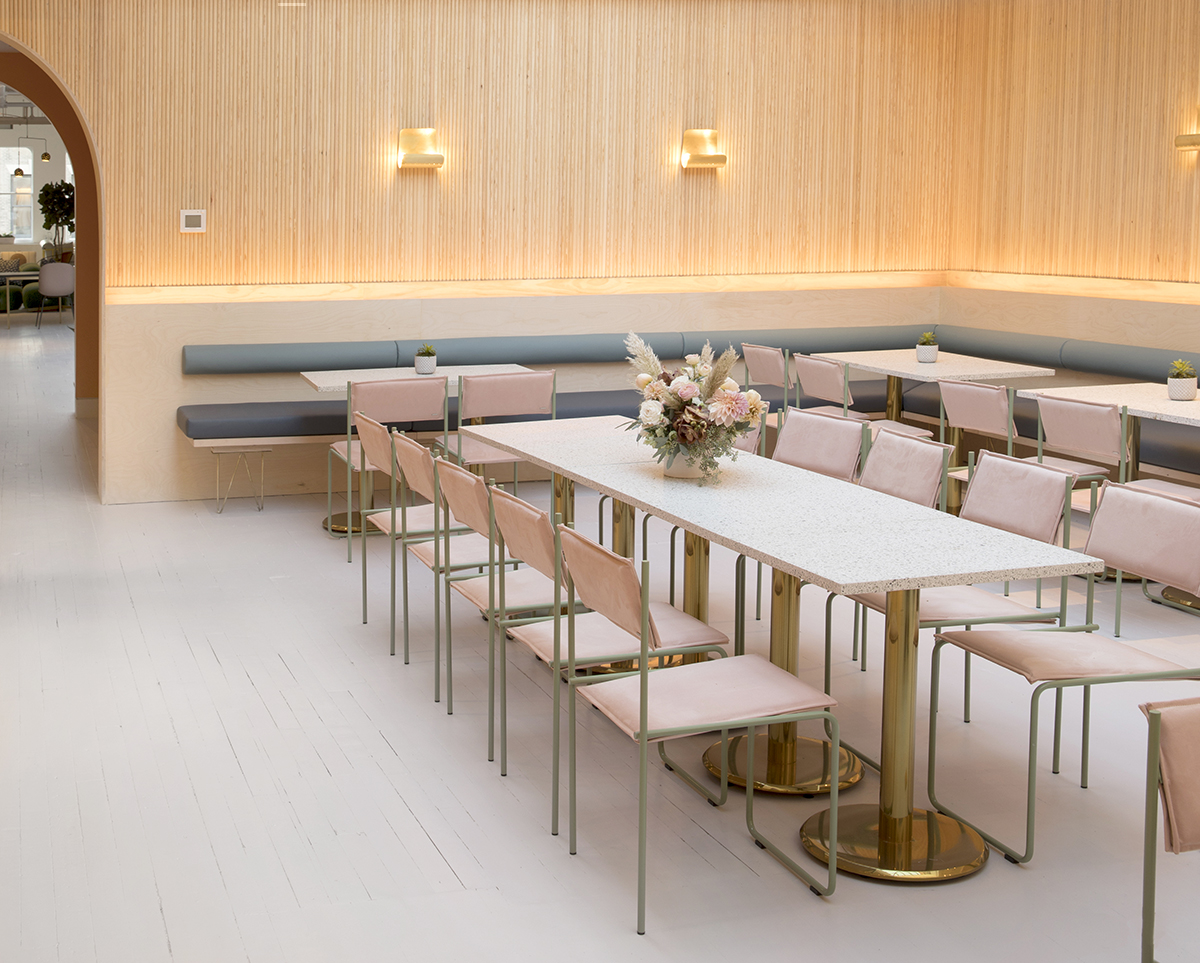 A weekly Saturday recap to share with you our favorite links, discoveries, exhibitions, and more from the past seven days. This week: a clever approach to holiday gifting, an accidental throwback to '80s upholstery, and two new co-working spaces — plus a shockingly hip reproductive health center — that are winning at the colorful interiors game.
Interiors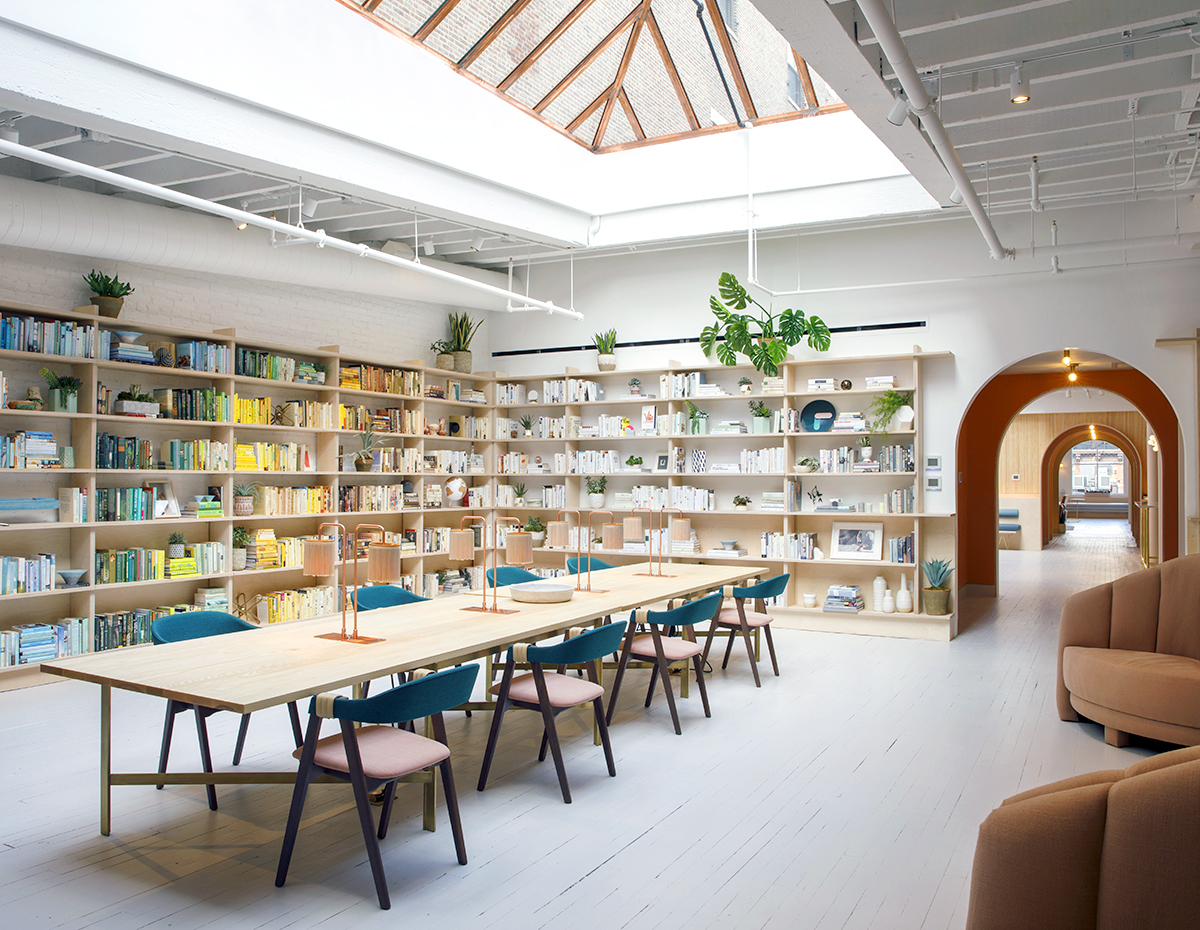 A year after launching their women-only co-working and networking space in Manhattan's Flatiron district, the team behind The Wing has opened a second space in Soho (above and at top), its Scandi furniture and multitude of pink accents courtesy of decorator Chiara de Rege and architect Alda Ly. More pics here.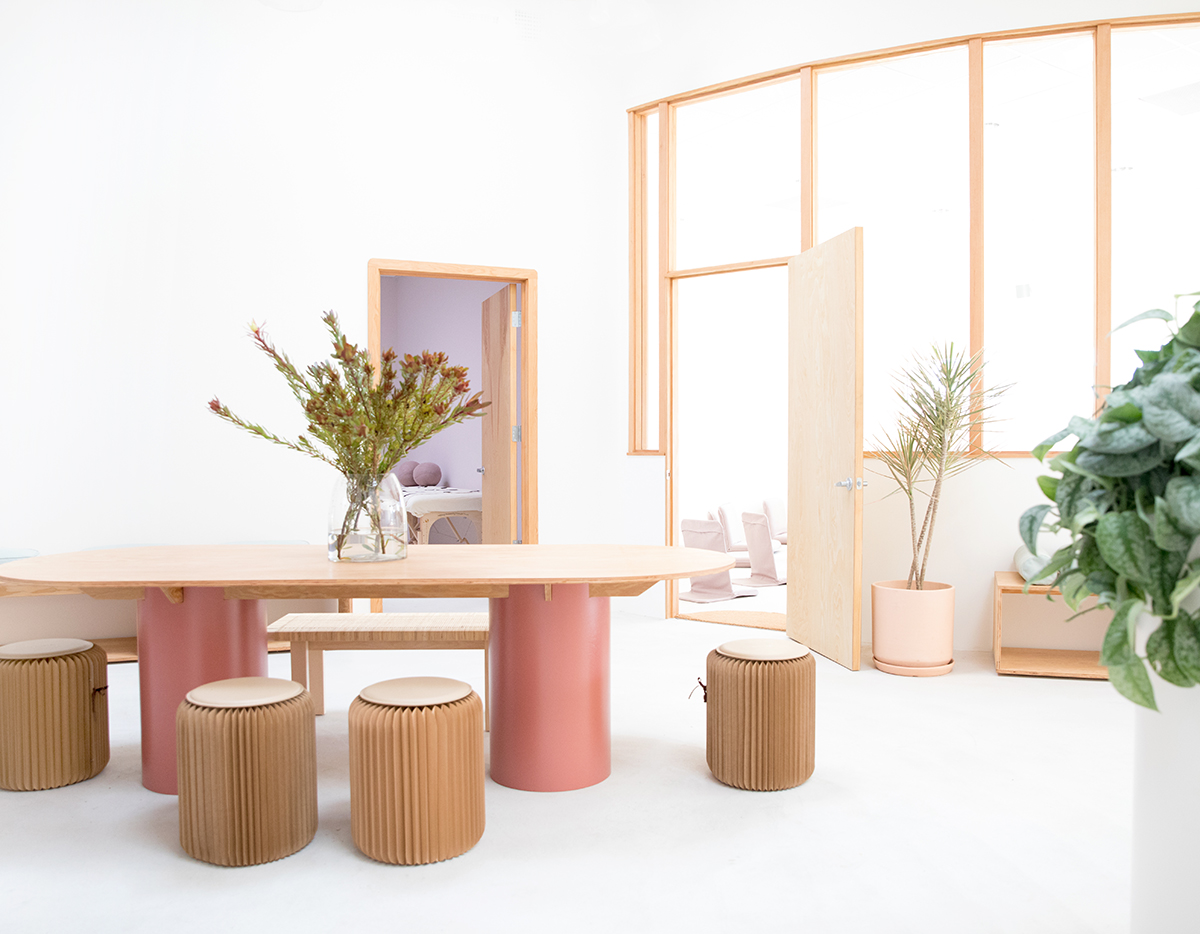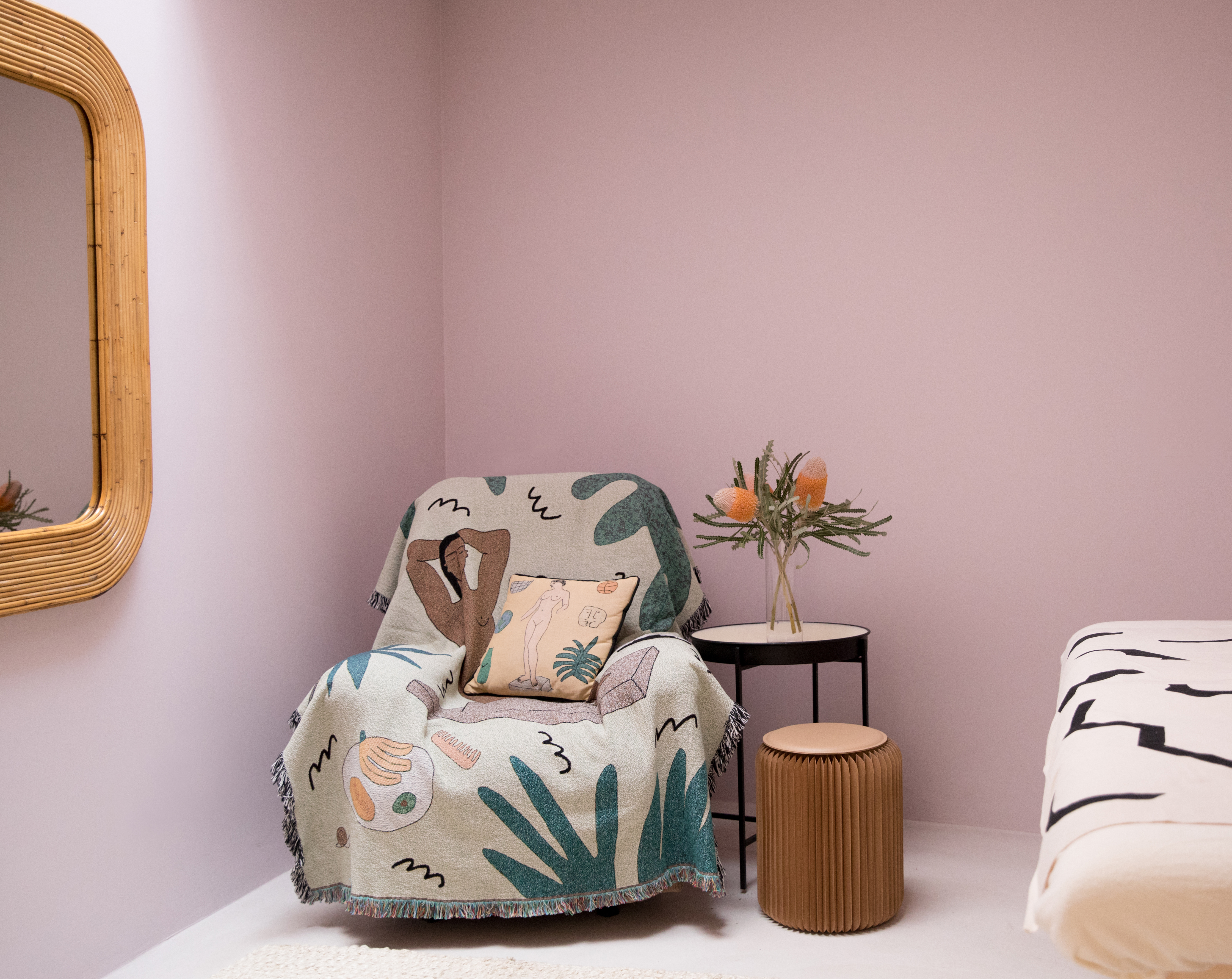 Also pink-heavy is the just-opened L.A. reproductive wellness center Loom, which offers group classes, individual coaching, doula services, and events in a space that looks like some hot new restaurant or hotel. It was designed by Wall for Apricots, the new interiors firm started by Katy Burgess and former Tenover6 founder Brady Cunningham. (In case you're curious, that's a BFGF blanket and pillow, above.)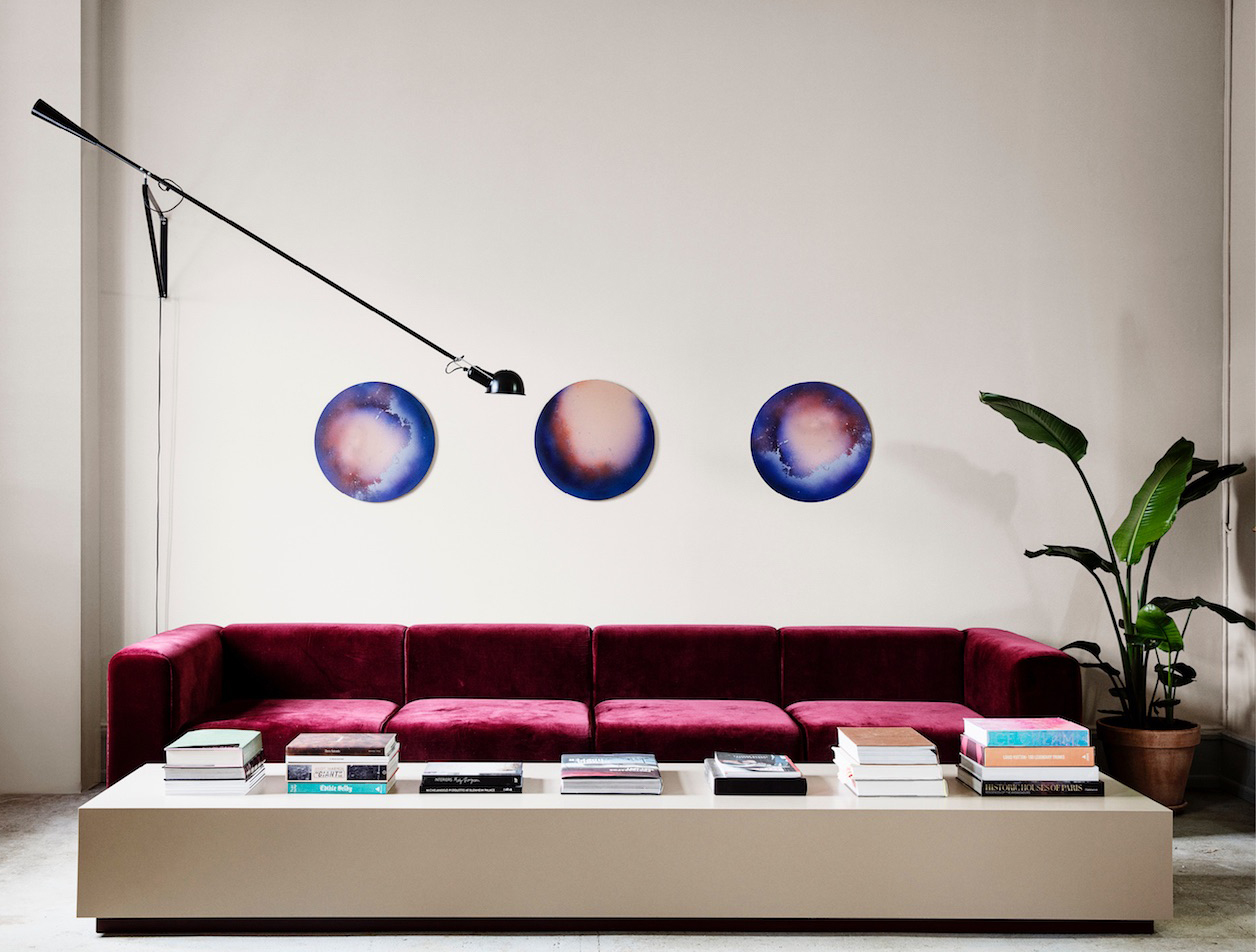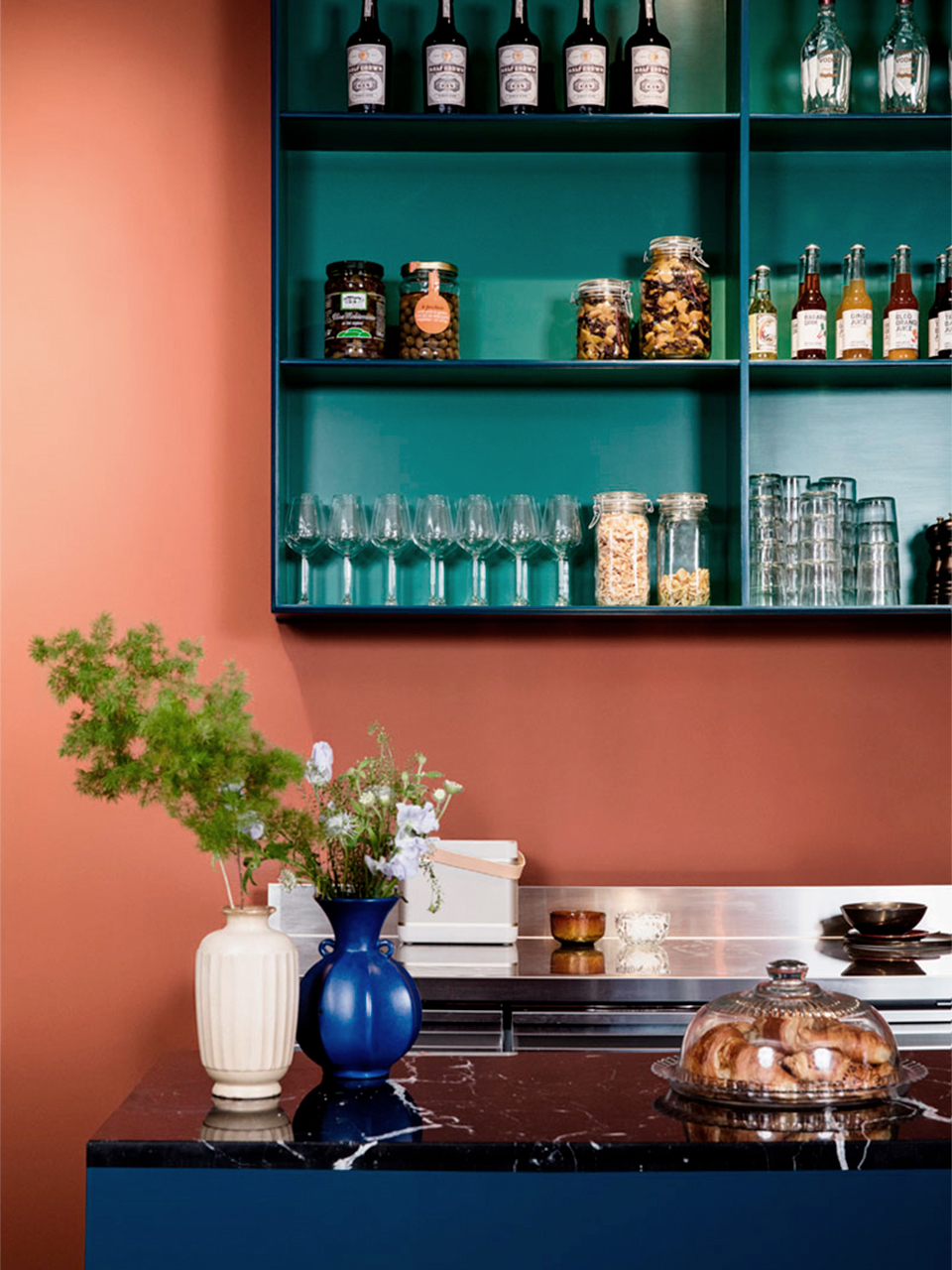 Slightly late to the party on this, but Copenhagen's Nomad Workspace is one more in an increasingly long line of co-working spaces that are so stunningly beautiful, they'd almost make us consider leaving the coziness of our own homes to work elsewhere. Almost. (This one definitely adds to the increasingly strong case for moving to Copenhagen, though.)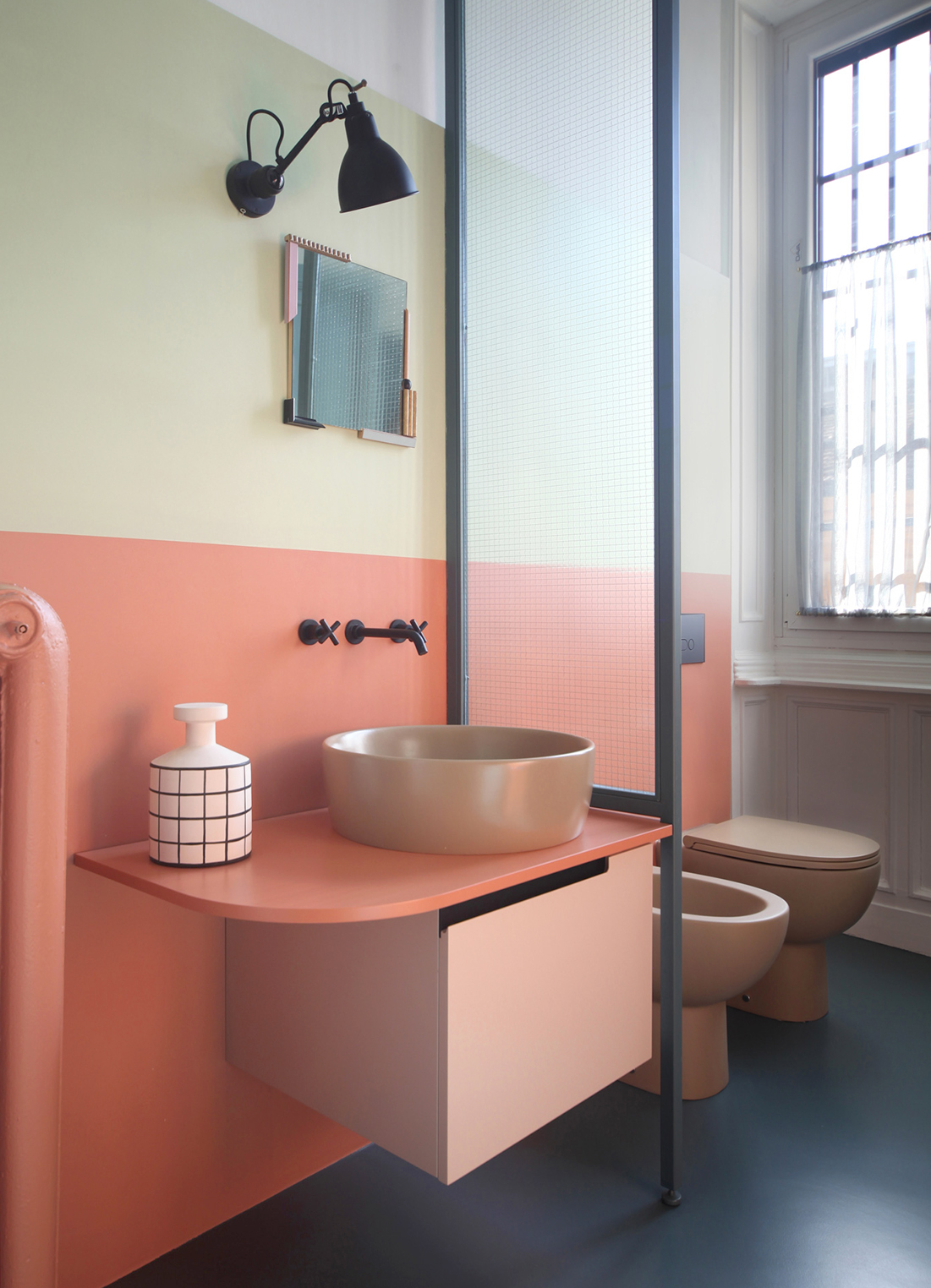 We've saved a ton of amazing bathrooms on our Interiors board on Pinterest, but we still get excited every time we find a new one. This one's by fave Italian firm Marcante Testa, from an apartment they renovated in Milan, and between the mirror and the unconventional toilet/sink color, omg.
Discoveries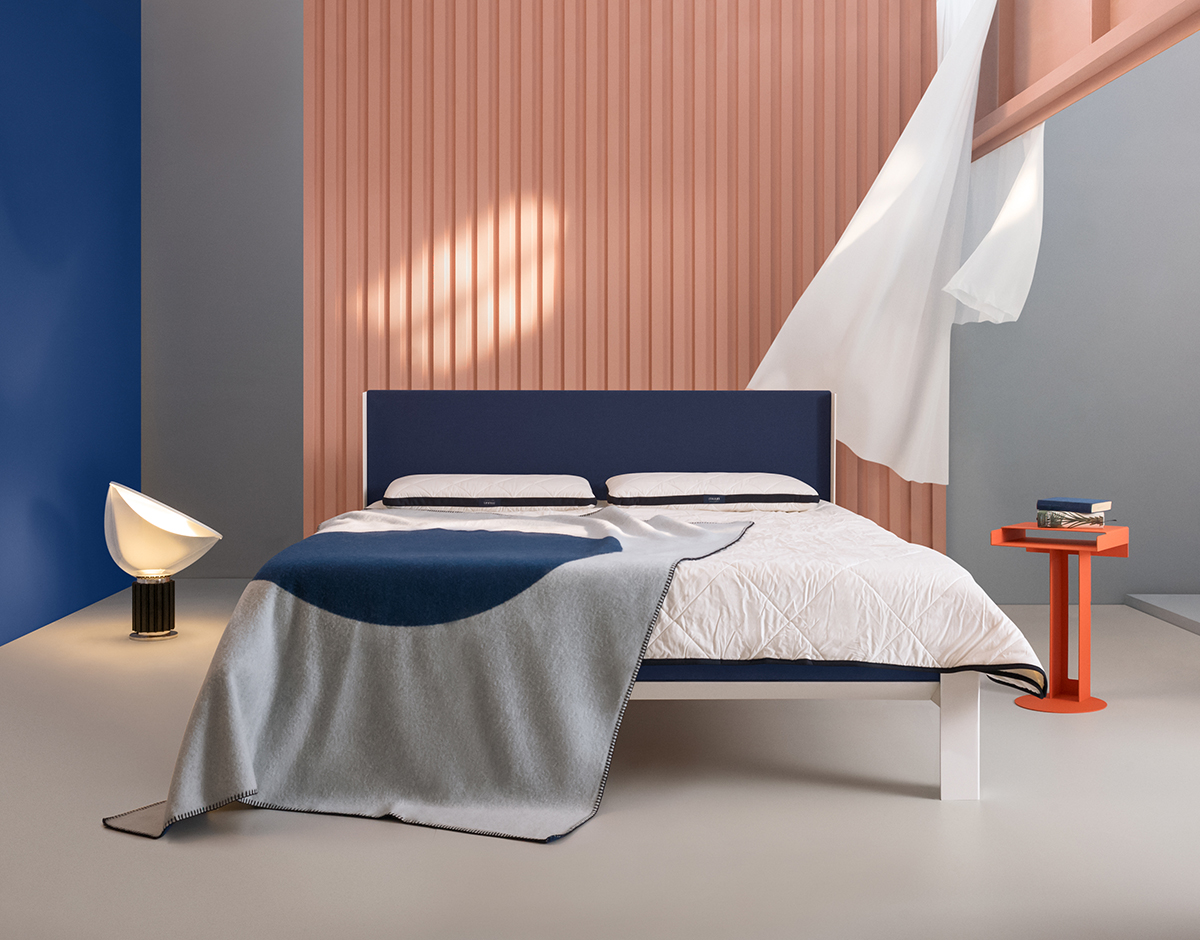 We discovered the stylish German mattress company Muun this summer in Berlin, when we bought an amazing limited-edition pillow spray they made with scent designers Aoiro. Their latest collab is a metal bed designed by New Tendency, which has been beautifully shot by Elena Mora.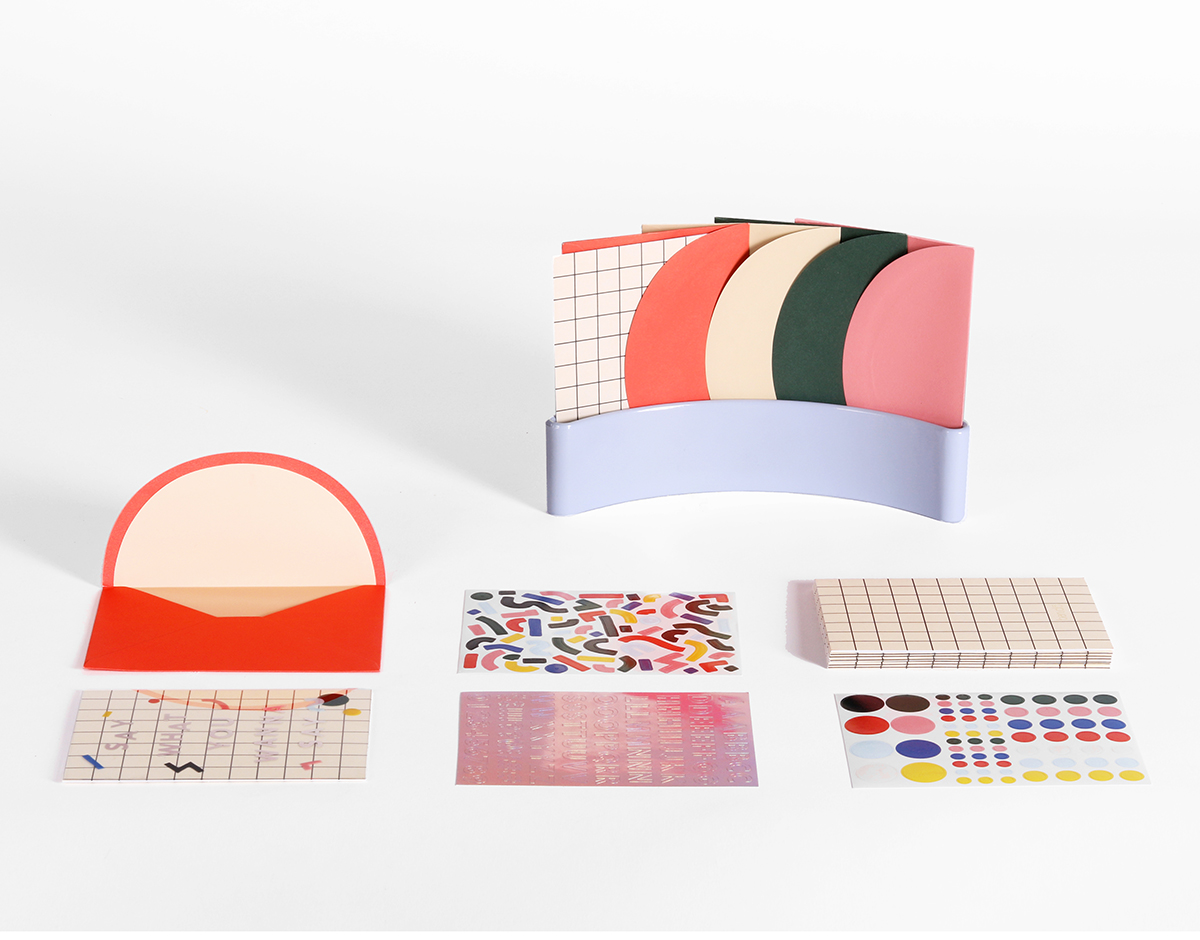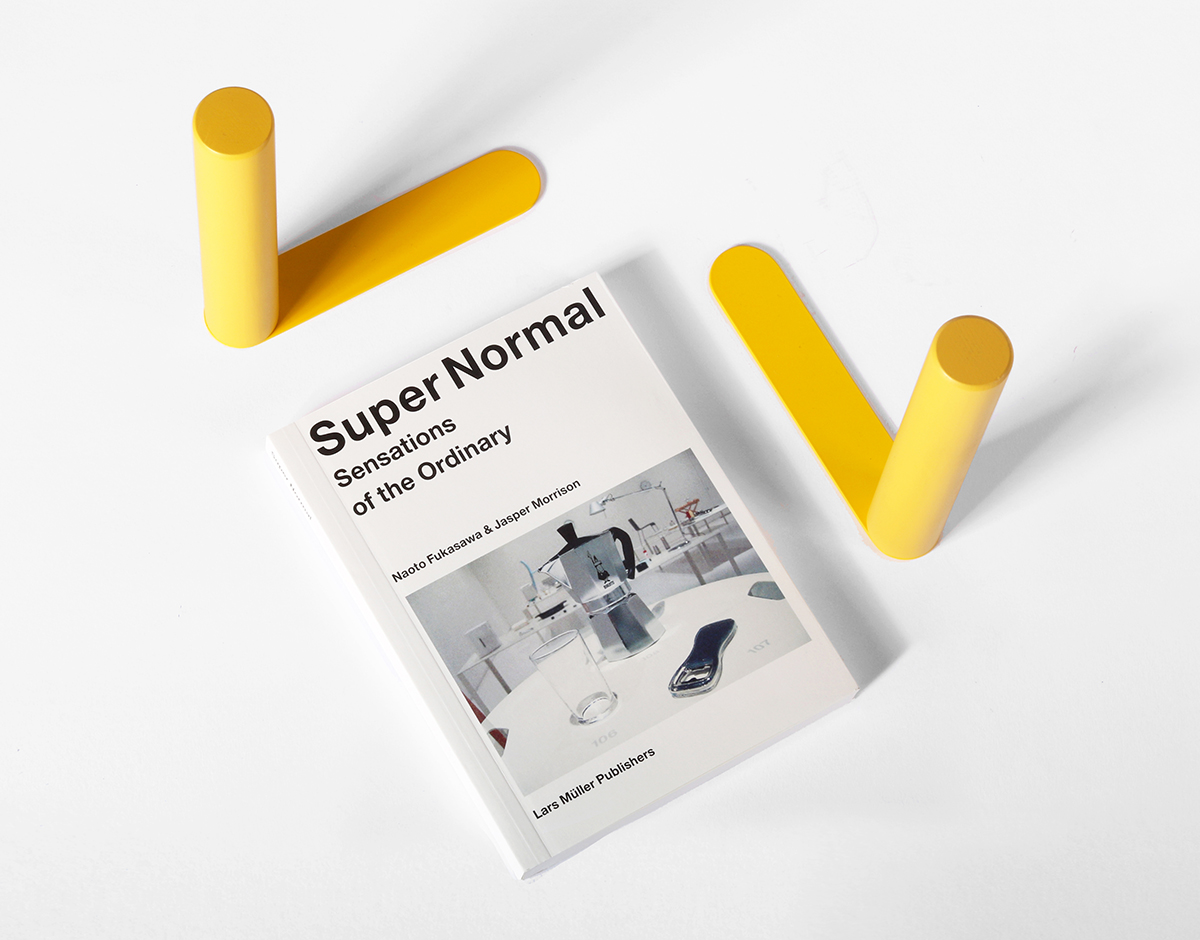 Speaking of collabs, Brooklyn housewares company Good Thing is marking the approach of the holiday season with a series of five gift bundles that pair their products with complementary ones by other brands. Their Paper Displays come with notecards by ban.do (above top), their Slim Bookends come with the classic design bible Super Normal (above bottom), their Twin Carafe comes with Verve Coffee, their Seed Hooks come with Baggus, and their Frank Trays come with a Boy Smells candle. Shop the full range here.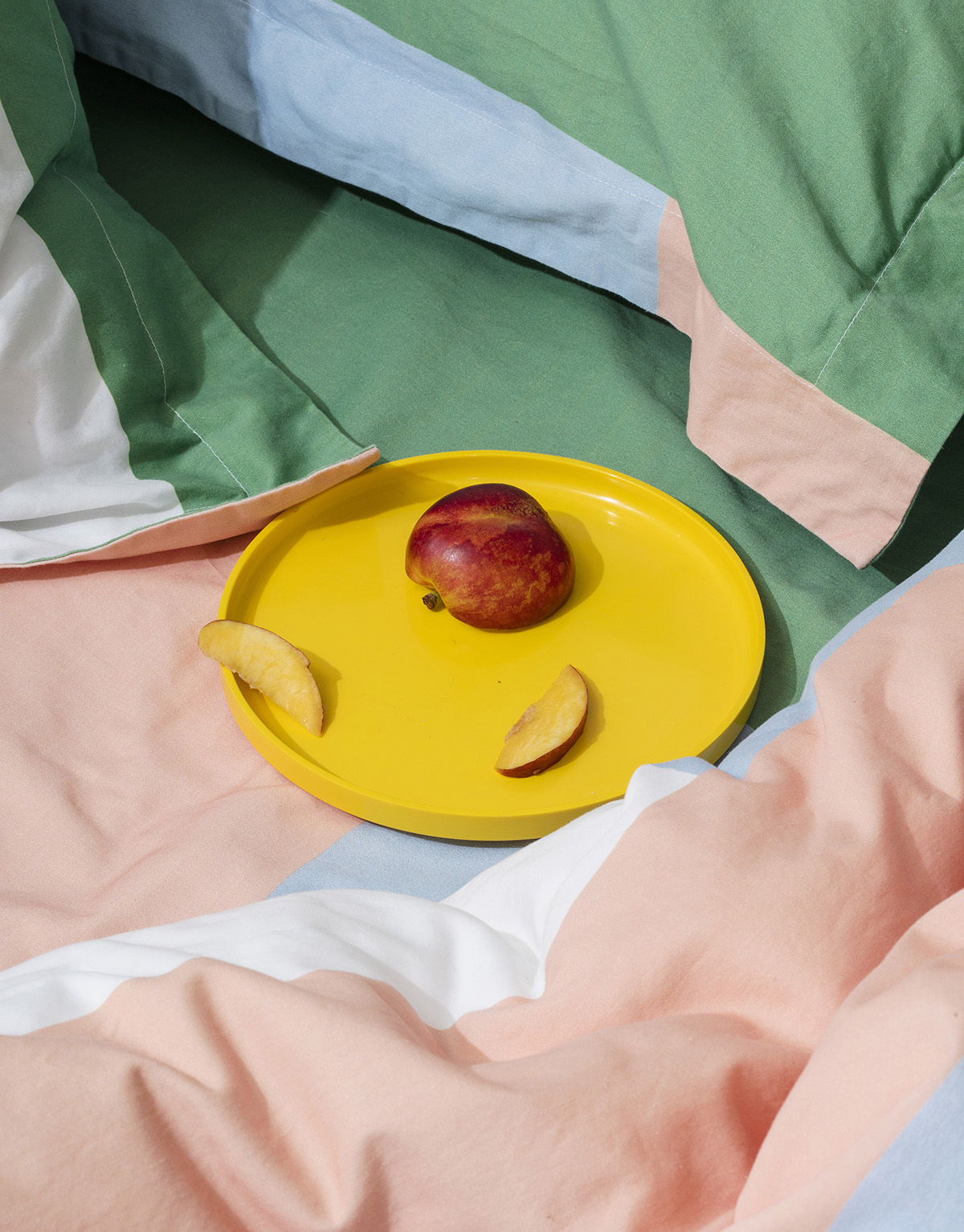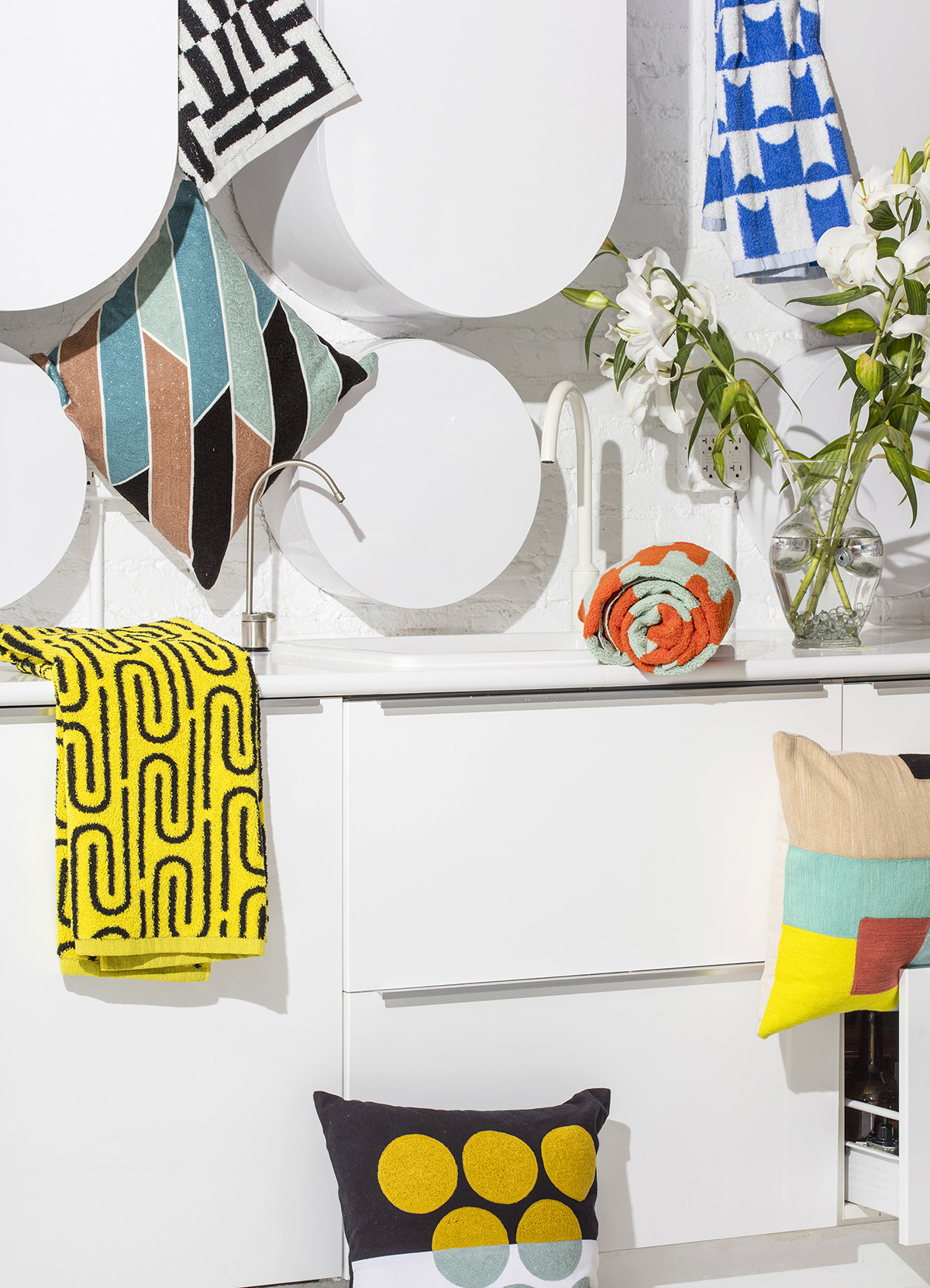 Another Brooklyn maker, Dusen Dusen, had some news this week — the launch of its newest bedding collection (including pillows and dog beds, too). Check out the latest additions here, and if you haven't seen it already, you MUST WATCH THIS HILARIOUS VIDEO of comedian John Early hawking the wares on the home shopping show Showcase Marketplace. It's real, folks. REAL.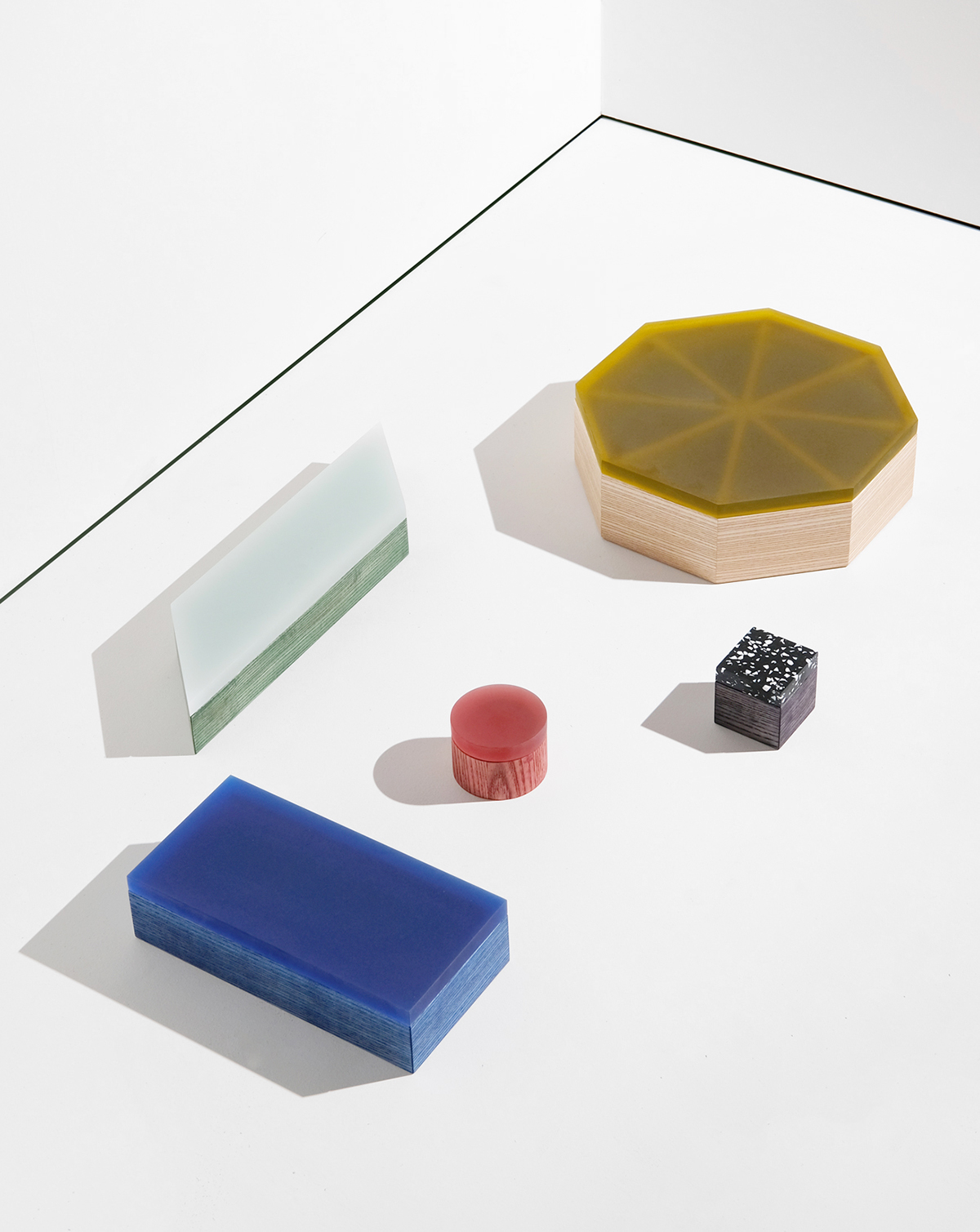 The latest from Australian duo Daniel Emma is Box Box Box, a series of small storage containers made of dyed ash timber, with resin tops and Kvadrat fabric linings.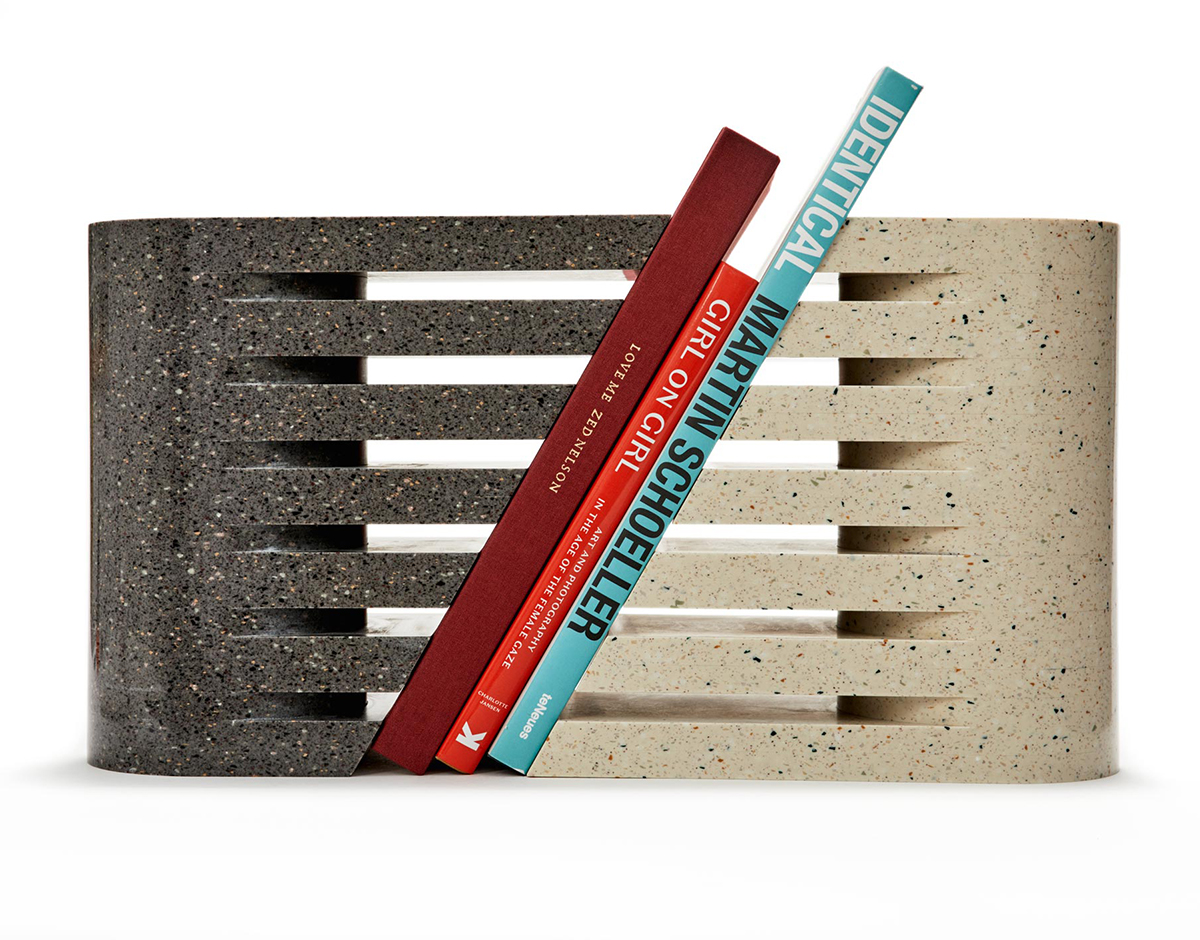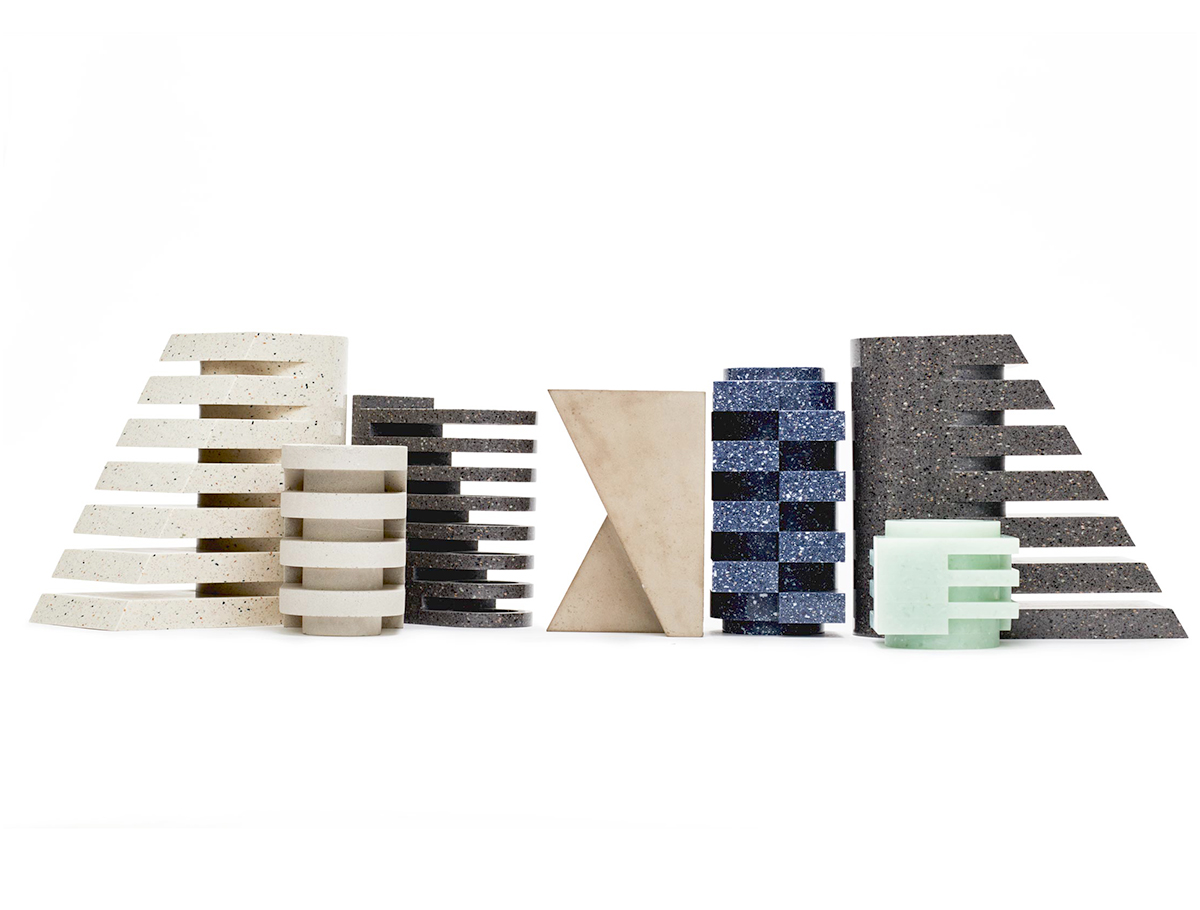 Spadone Home has also released a new product — triangular bookends that hold your books at an angle, turning them into a major conversation piece. The bookends aren't for sale yet in Spadone's shop, but you can snag one of their terrazzo J Vases now in ours!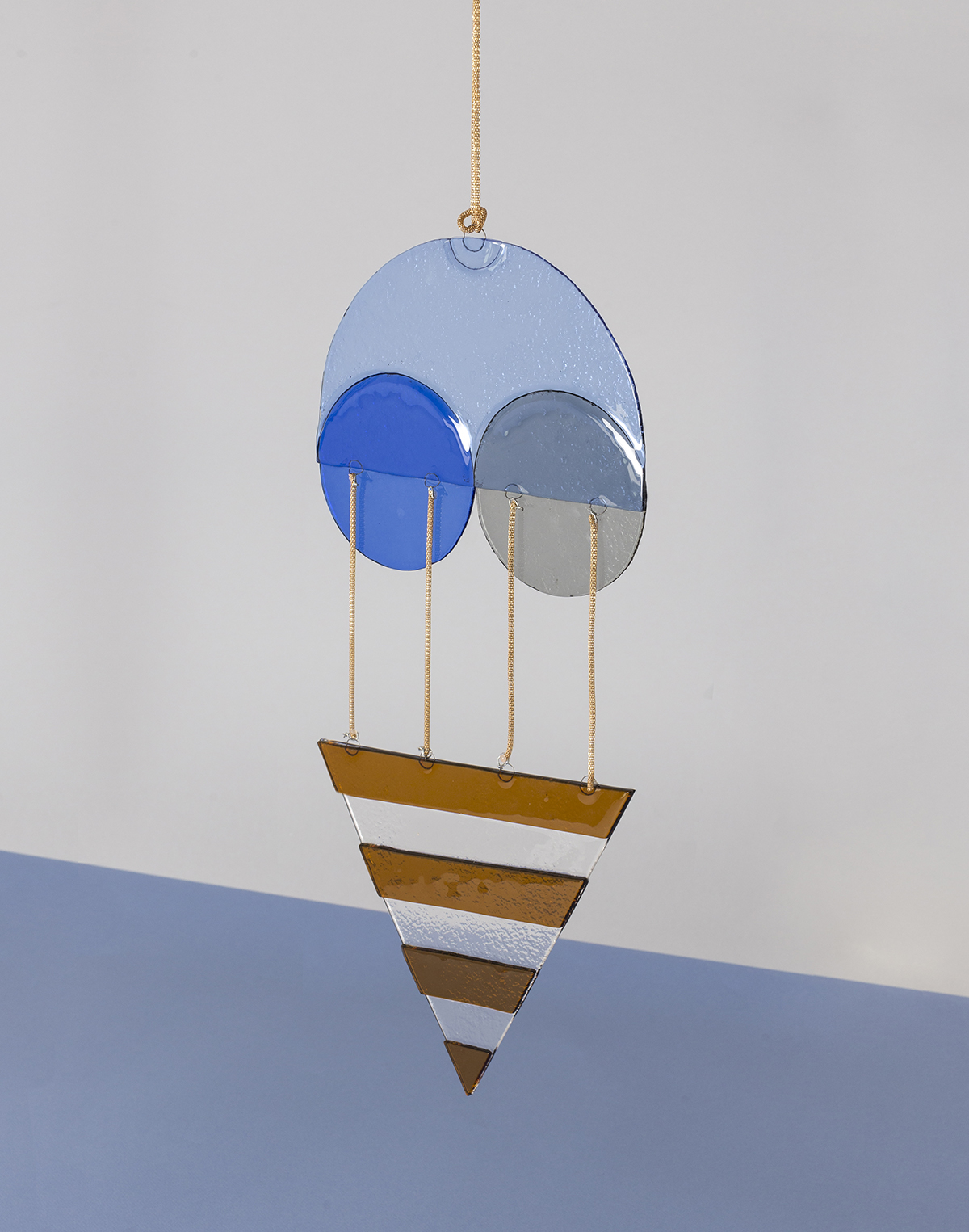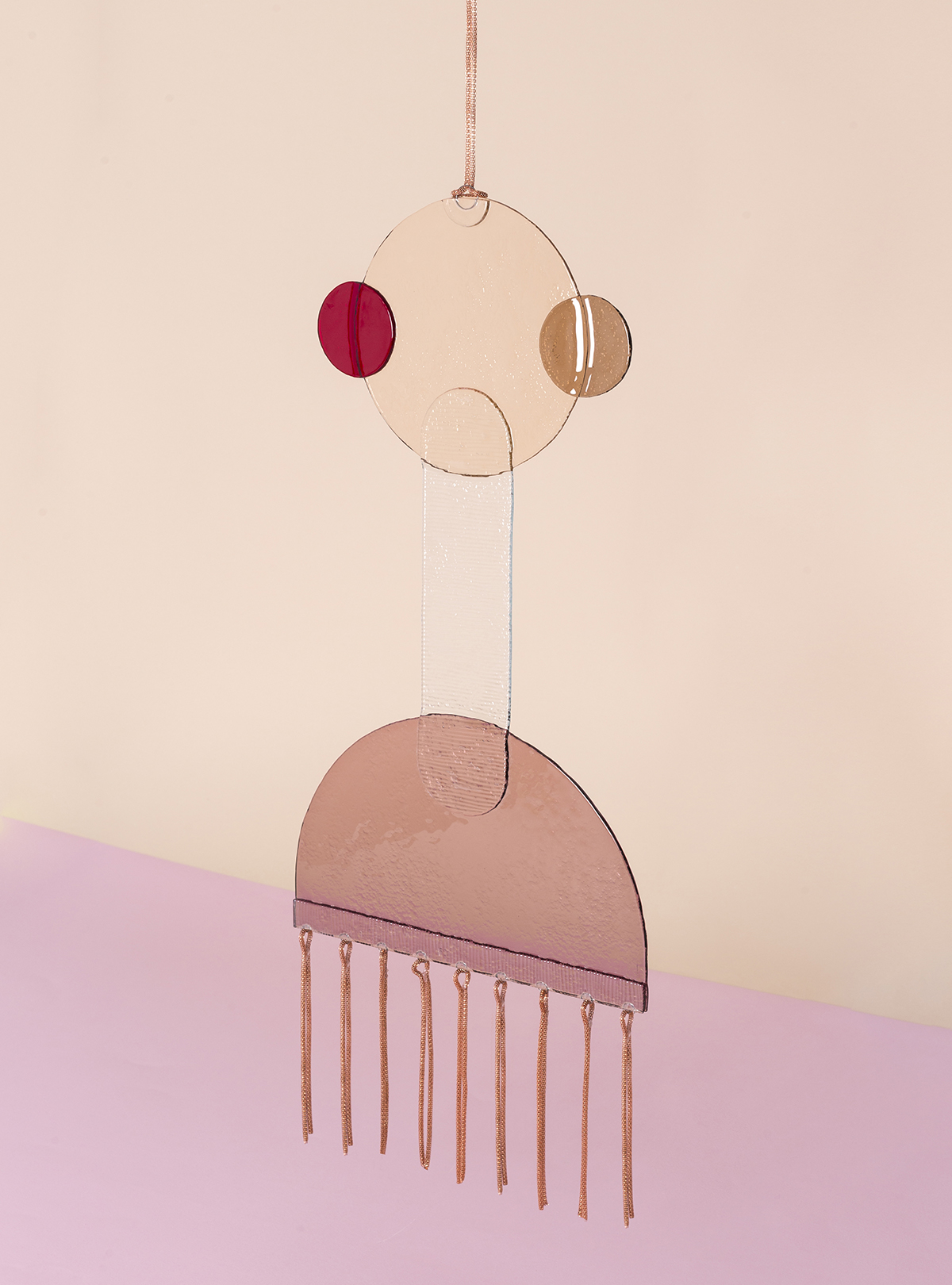 News from this weekend's Operae fair in Torino has been slowly trickling into our inboxes, including the series of stained-glass "wall amulets," above, that Serena Confalonieri is debuting there. We'll keep you posted on any other show highlights we manage to come across.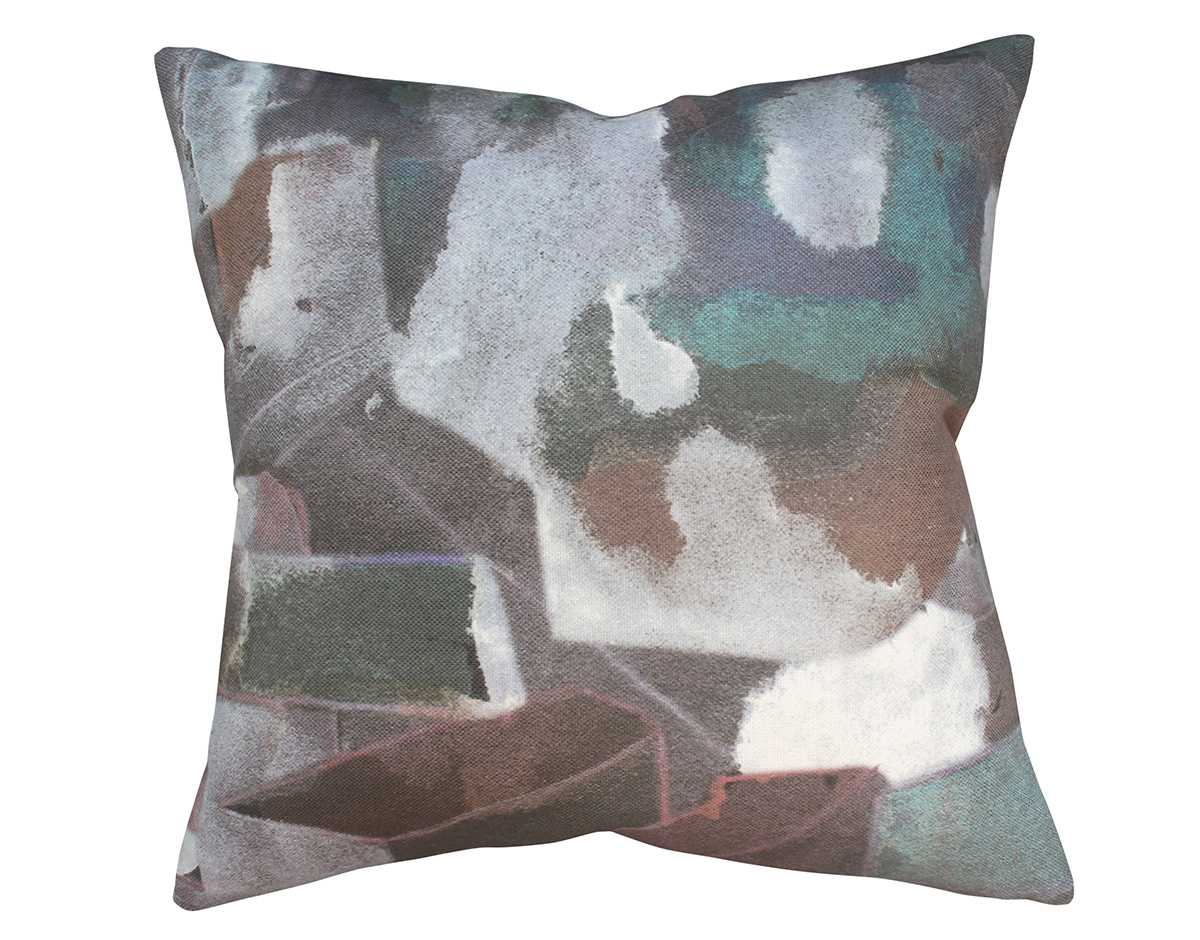 The New York wallpaper and textile brand Eskayel just released a new collection of designs based on founder Shanan Campanero's travels through Morocco, called Jamaa — we immediately found ourselves drawn to one called Medina-Tesoro, which gave us some pretty serious nostalgia for the upholstered furniture we grew up with in the 80s, but in a (surprisingly) good way. This pillow is now officially on our wish list.
Exhibitions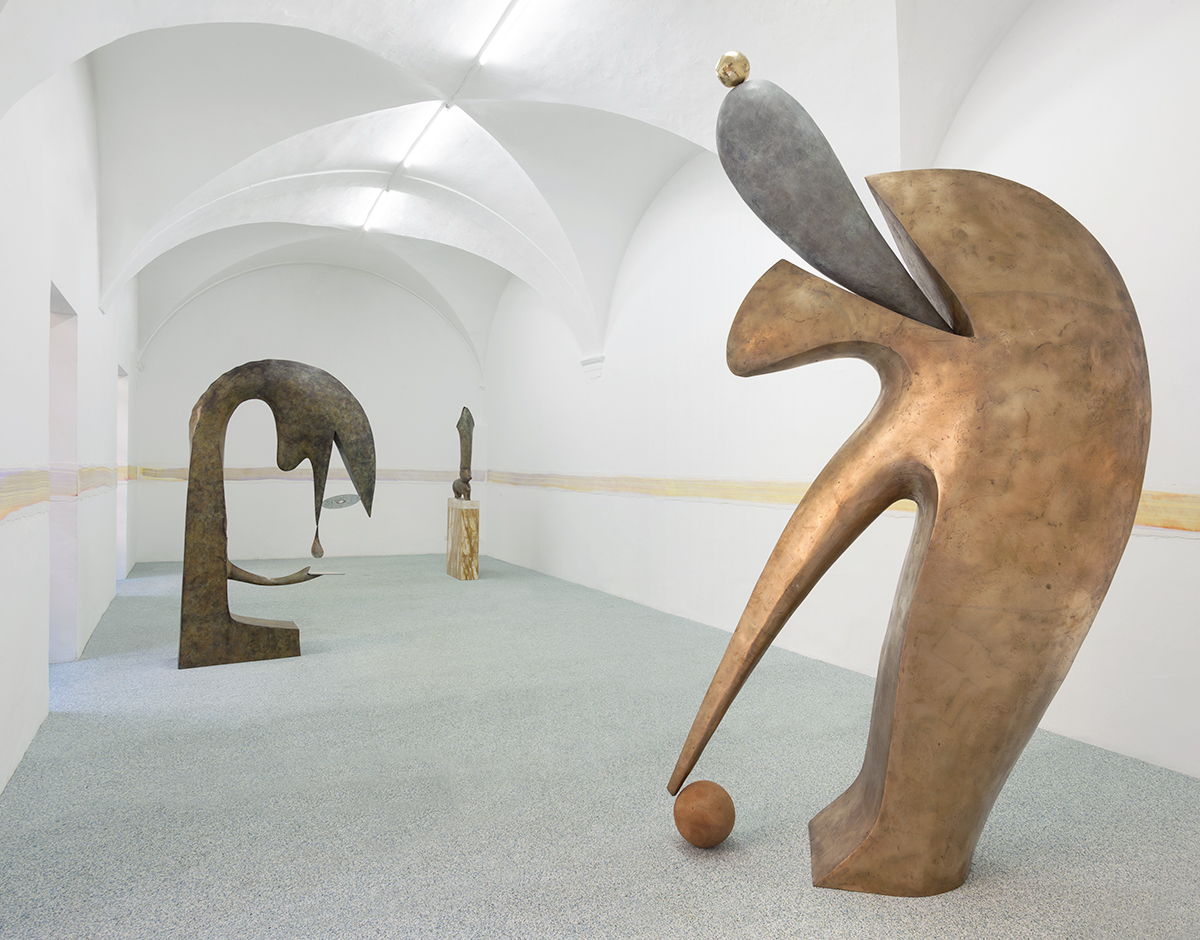 We've been a fan of artist Camille Henrot ever since we saw her amazing Pale Fox installation at Johan König gallery in Berlin in 2015, and now she's the subject of a huge solo exhibition at Palais de Tokyo, "Days are Dogs." There's even a blue room in this show, too, but we were pretty enamored with the strange sculptural forms above.

If we ever make it to Japan, we're definitely going to pay a visit to Somewhere Tokyo, a furniture gallery that sells a combination of Memphis originals and complementary contemporary works, with a large Japanese design quotient. They also put on temporary exhibitions in the space, like the current show "Chairs and Beyond," which includes this 1985 gem by Andrea Branzi.