01.26.18
10 Designers on Their Favorite Dining Chairs
When you love design as much as we do, it can be hard to choose your favorite, well, anything. If asked to choose our favorite dining chair of all time, for example, would we pick this incredibly luxurious bouclé and bronze Milo Baughman? Or would we go for something more classic, like Breuer's Cesca chair? Or something on the other end of the spectrum entirely, such as Muller Van Severen's mix-and-match First chair?
In fact, that's exactly the question we posed to 10 designers around the world — who happen to be well-versed in the business of iconic chair-making themselves — in our role as guest editors of the second-ever issue of MOLD, a biannual magazine about the future of food, which is run by our friend and colleague Linyee Yuan. "How might the design of tableware and furniture create new dining rituals?" the new issue asks. "The question of how design might be able to cultivate a sense of engagement and exploration in our relationship with food is the challenge for A Seat at the Table, the second issue of MOLD. Dining, after all, is not just eating. It's social, cultural, personal, emotional and political. It's also multisensory — eating is the only thing we do, besides sex, that engages all of our senses."
In the following excerpt from the magazine, we asked 10 of our favorite designers — whose formative years were spent everywhere from Sweden to Singapore, and Johannesburg to Japan — to both name and sketch their favorite chair of all time.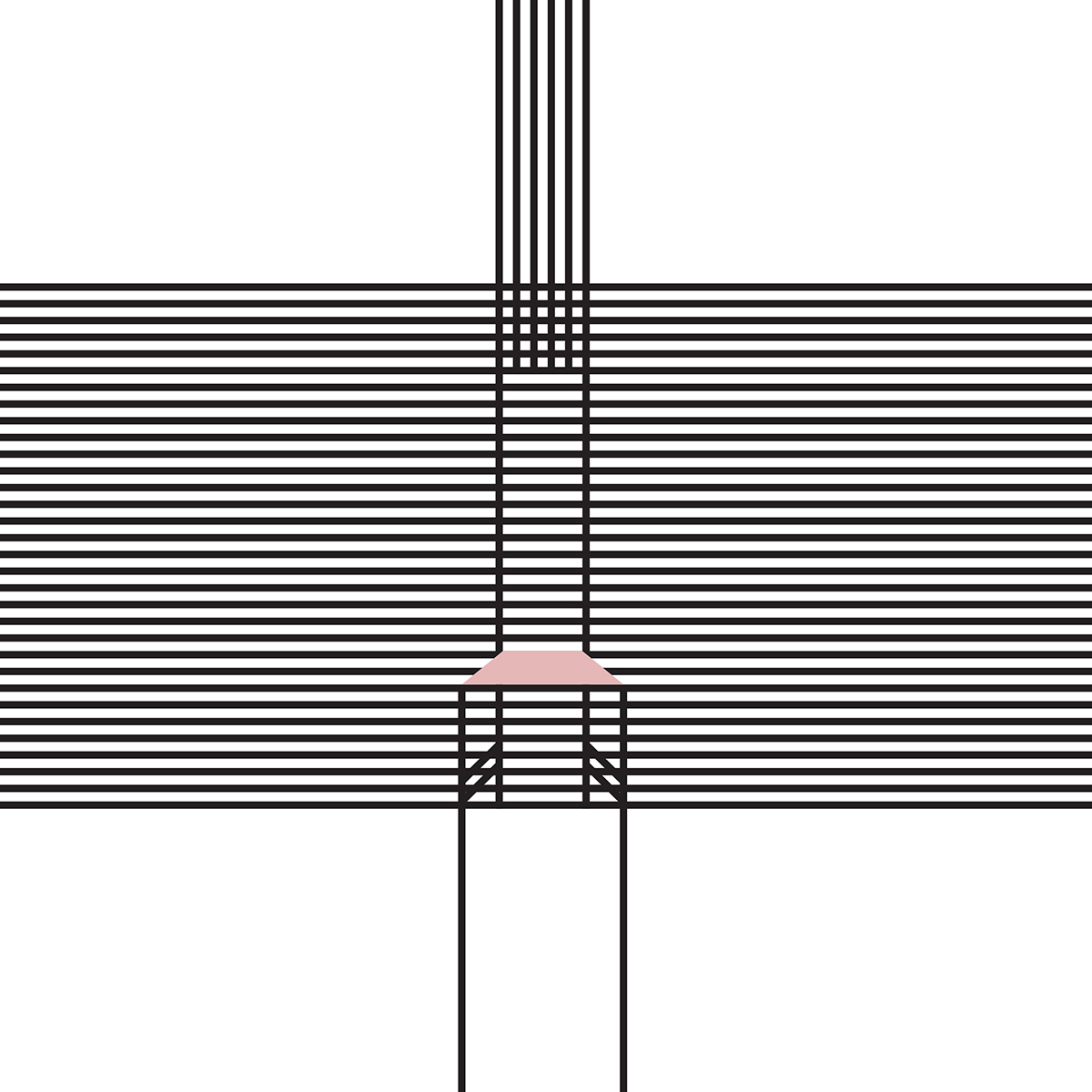 "Our favorite dining chair of all time is the Hill House chair by Charles Rennie Mackintosh (1903). It demands attention with its unapologetically tall backrest. Its graphic quality is great — like a line drawing in space. We also love that Mackintosh worked closely with his wife Margaret Macdonald — an approach that we can relate to."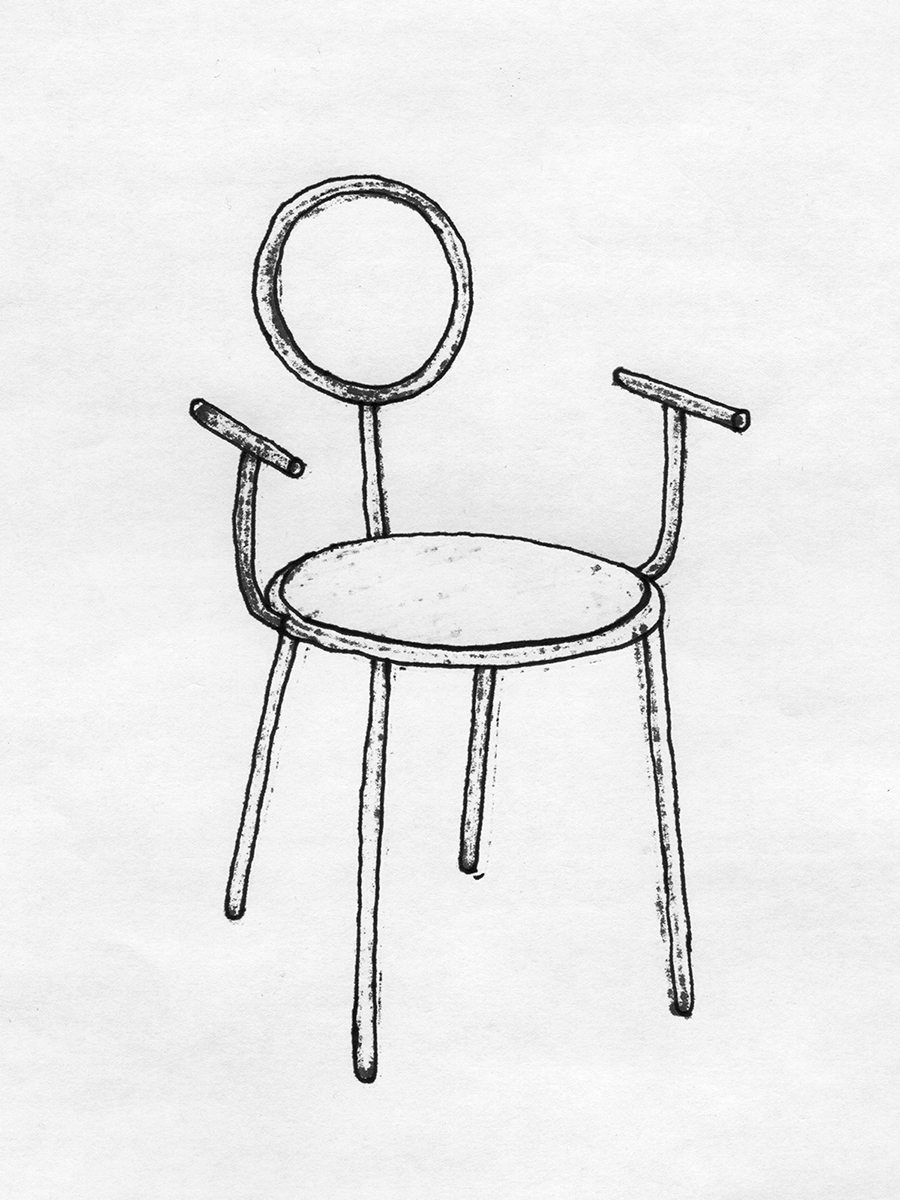 "The Stelline armchair by Alessandro Mendini (1987) makes me really happy. It reminds me of a child's drawing. It's simple, but it has so much character."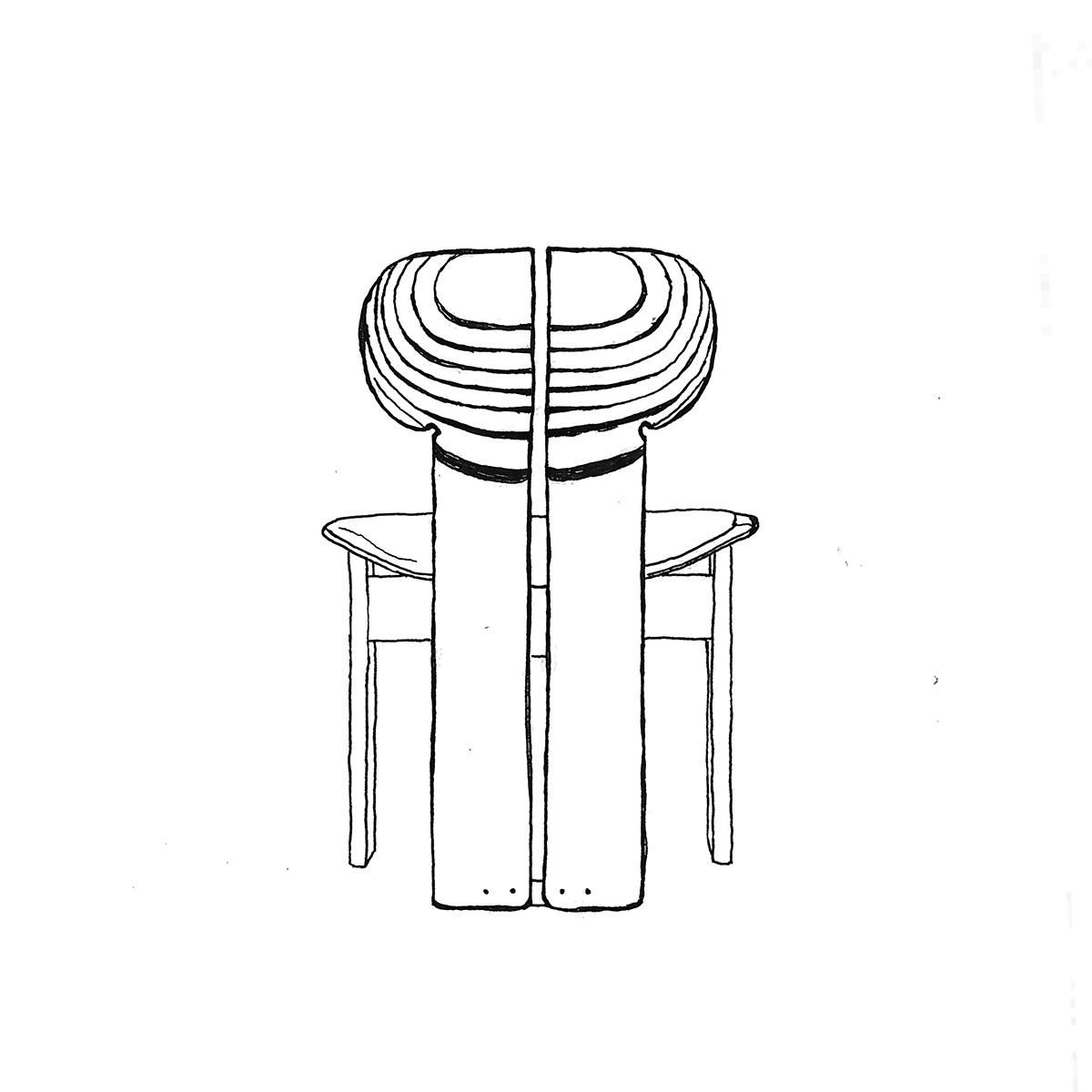 "I love the Artona chair (1975) by the husband and wife designing duo Afra and Tobia Scarpa for Maxalto. Let's face it, a dining chair is all about how it looks from behind, and this chair has an incredibly sexy backside."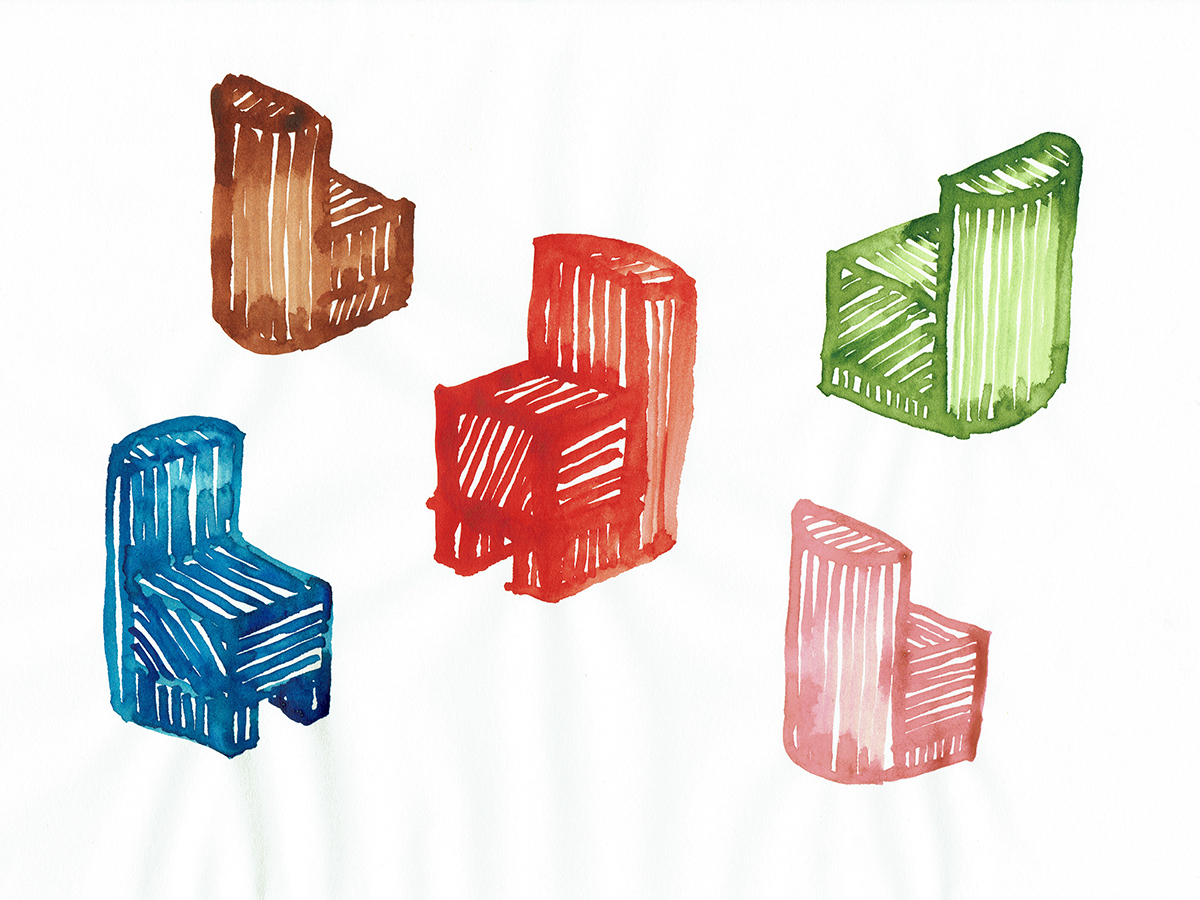 "My favorite dining chair is Lina Bo Bardi's Girafa chair (1987). I recently visited her Glass House in to São Paulo, and I got the impression that the city, her architecture, and the chairs in the house were one great, perfect picture. And it wasn't simply about its amazing design — the house seemed embedded in something beyond it, like life. I can't forget the fascination. I imagined Bardi's Girafa chair as a structure and put the form of a new body over it—very bold forms in contrast. I named it 'hippopotamus.'"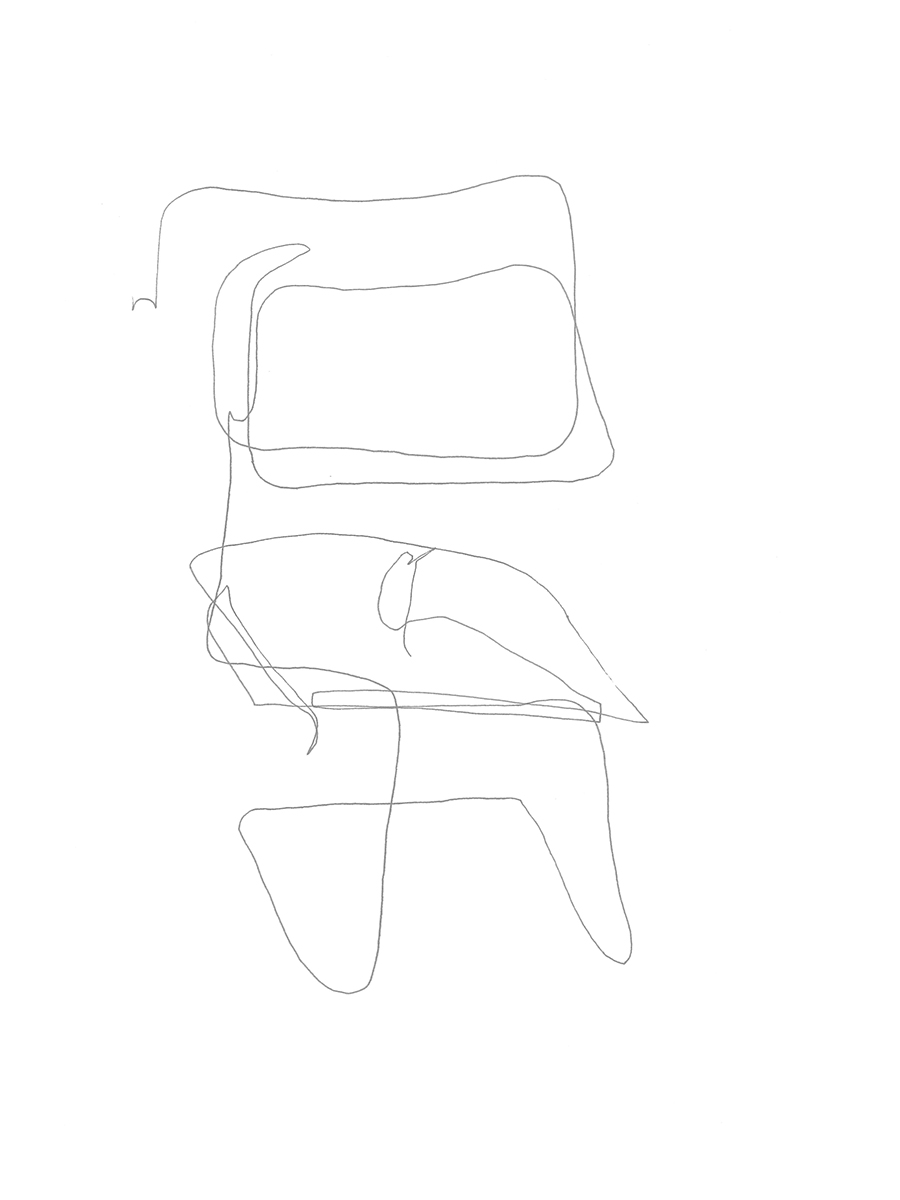 Ismael: "The Cesca chair by Marcel Breuer (1928) is our favorite dining chair of all time. It's among the ten most important and common chairs of the 20th century. It was also the first chair to be mass-produced, starting in 1928, and has remained patent free. We remember seeing Cesca chairs in lots of homes growing up. Our middle-class parents had them, even if we grew up in different countries during the 1980s."
Diana: "It was the best chair as a kid. Every time you were bored and obliged to eat weird stuff surrounded by serious adults, it gladly bounced with your happy silent rhythm! We always look for that feeling in our work, the one that brings back not just memories of beauty in design, but moments and sensations that fill you with joy and inspiration."
"The Good Luck Chair by Peter Shire (2017). What interests me about this chair is its somewhat perverse look at modernist functionalism and its effort to put limits on hold. These limits relate to the "postmodern generation," and today, they affect me from a de-colonial or post-colonial viewpoint. But they're still capable of re-asking questions about design and its related fields."
"The Girafa Chair by Lina Bo Bardi (1987). "Girafa" is something of an affection. "Dona Lina," as Maria Bethania still calls her, is a sort of intellectual mentor, a place where one's gaze rests on the shape (of the designer, artist or architect in Brazil). The chair itself is an event. It is one more game with the limits of the artifact and of Brazilian national identity — an open discourse, in production."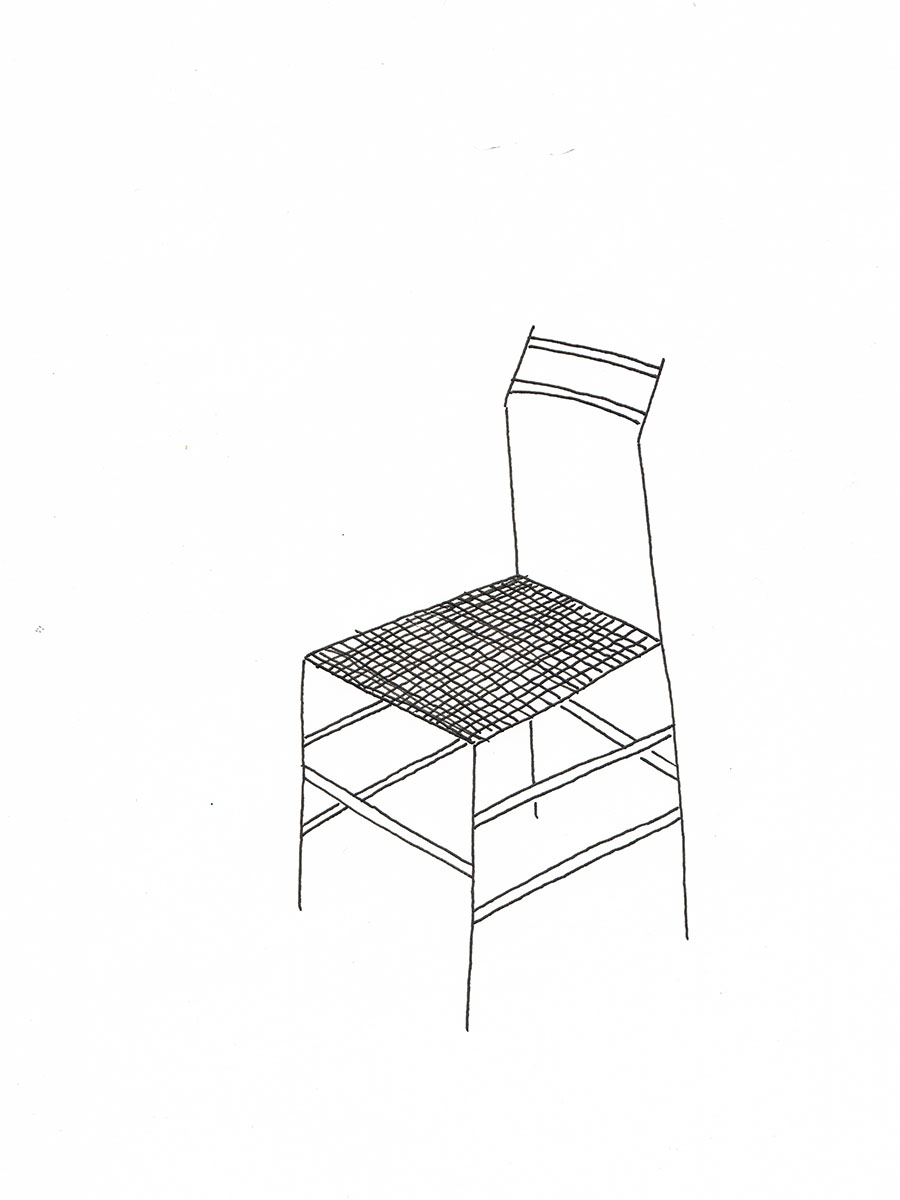 "I chose the 699 chair by Gio Ponti for Cassina (1957), also known as Superleggera, because it's a fantastic example of industrial design genius with high, yet minimal aesthetic sophistication. The ash and cane model represents, in my view, the very best of modern design. The chair, as light in weight and appearance as it is, is sturdy and tough. In a way, this chair inspired my Typecast chair for Matter."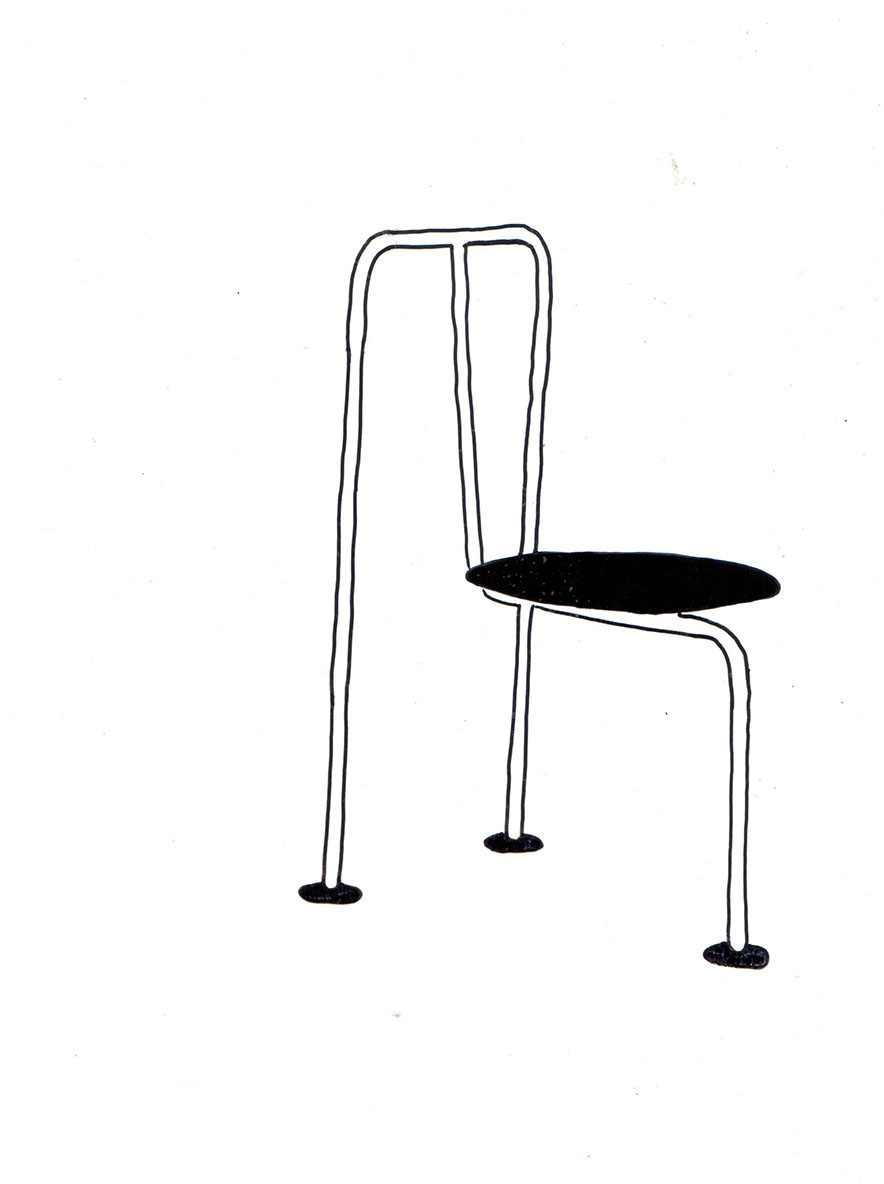 "The Three-legged Chair A by Shiro Kuramata (1983) is a beautifully minimal design with a very humble approach to comfort. I like a chair designed for a dining table to be the accent point. The table holds the food, but the chair holds the people you are there to be with."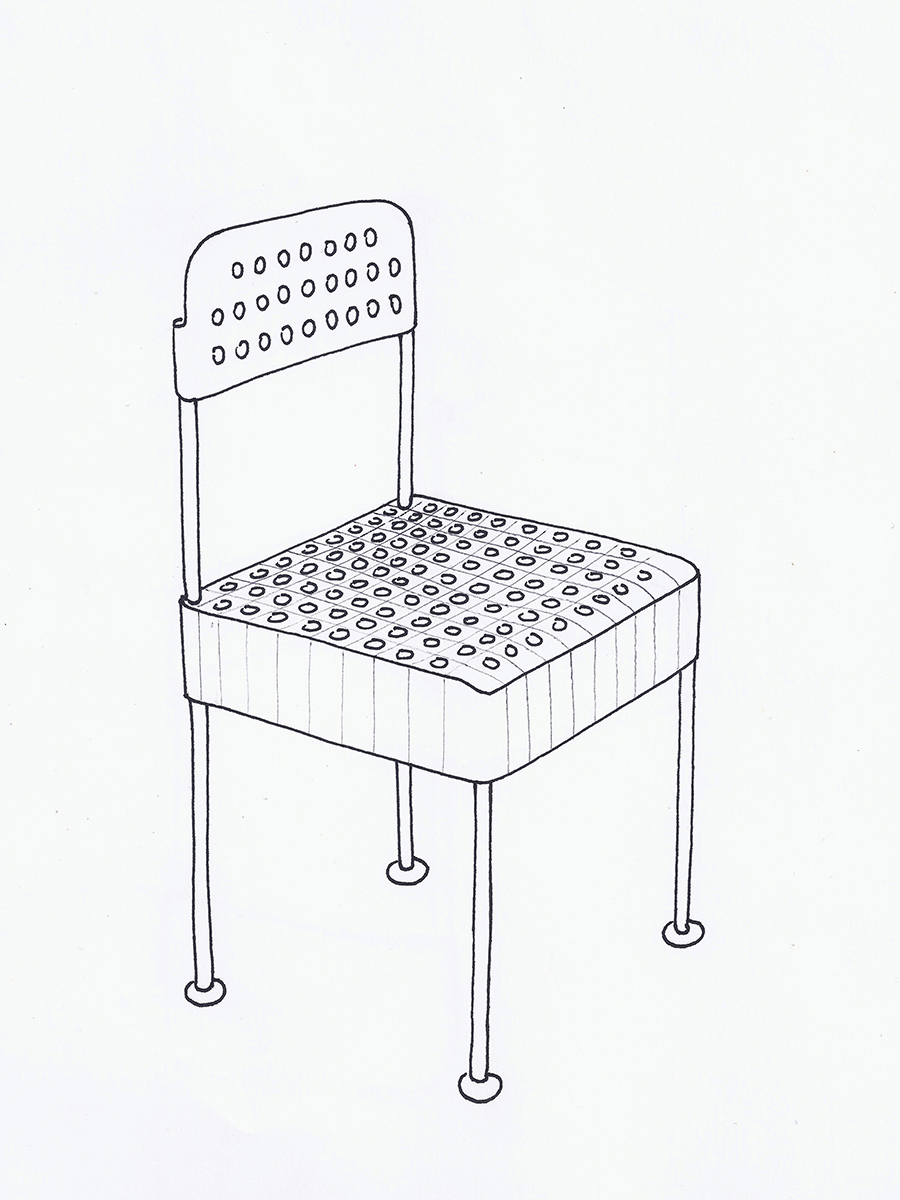 "We love the "Box" Chair by Enzo Mari for Castelli (1971). It was designed to be self-assembled and easy to dismantle. But it doesn't look like a knock-down. It possesses a strong and unusual character, through its color, its stature, its form and its construction."
"To pick one chair is to choose one kind of food, or one way of being at the table. 175 chairs: that's a modest guess at the number of chairs that I crave. Vinyl, Naugahyde, appeals to me so graphically, it's irresistible."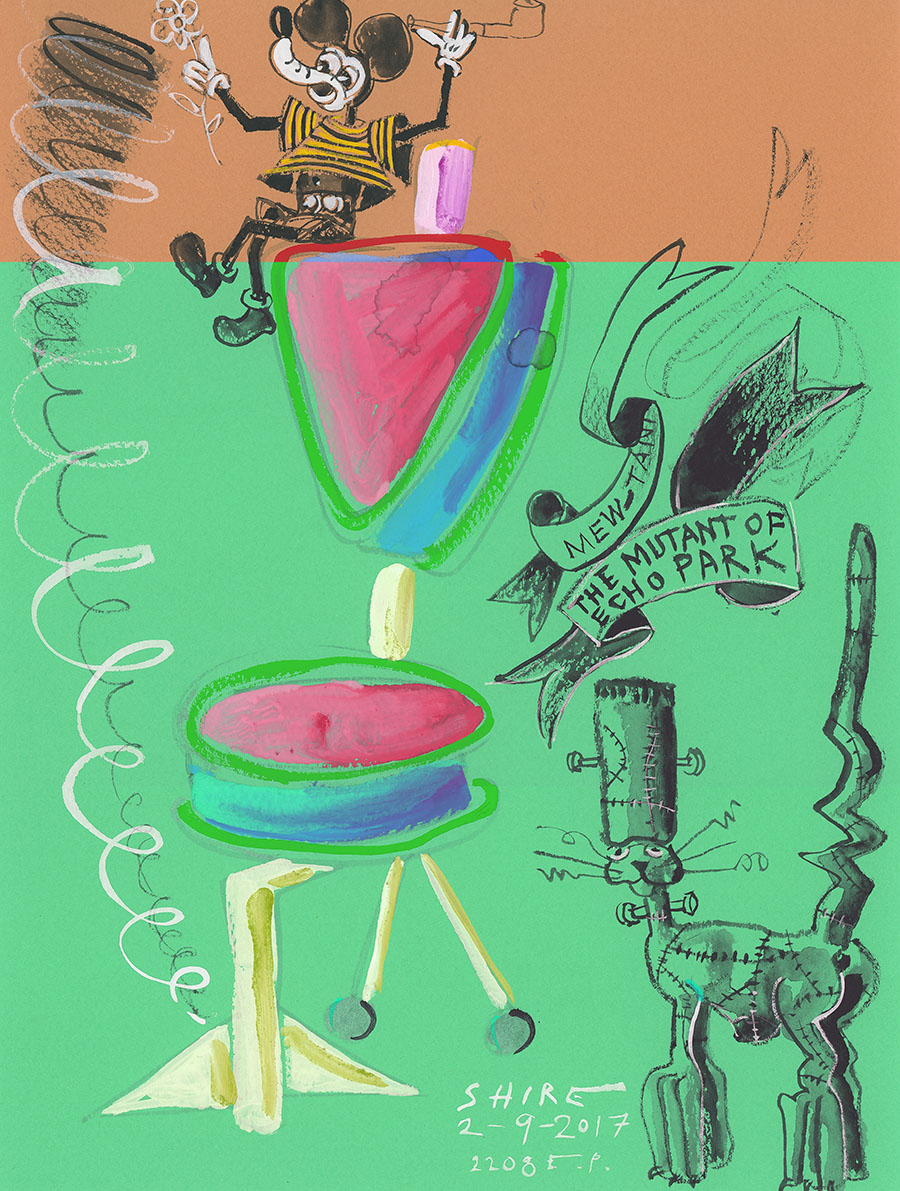 "Mew-Tant of Echo Park (2017): This cross between a diner stool and all the correct ergonomic heights has attracted me so that all my alter-egos are in it; anything with piping is orgasmic."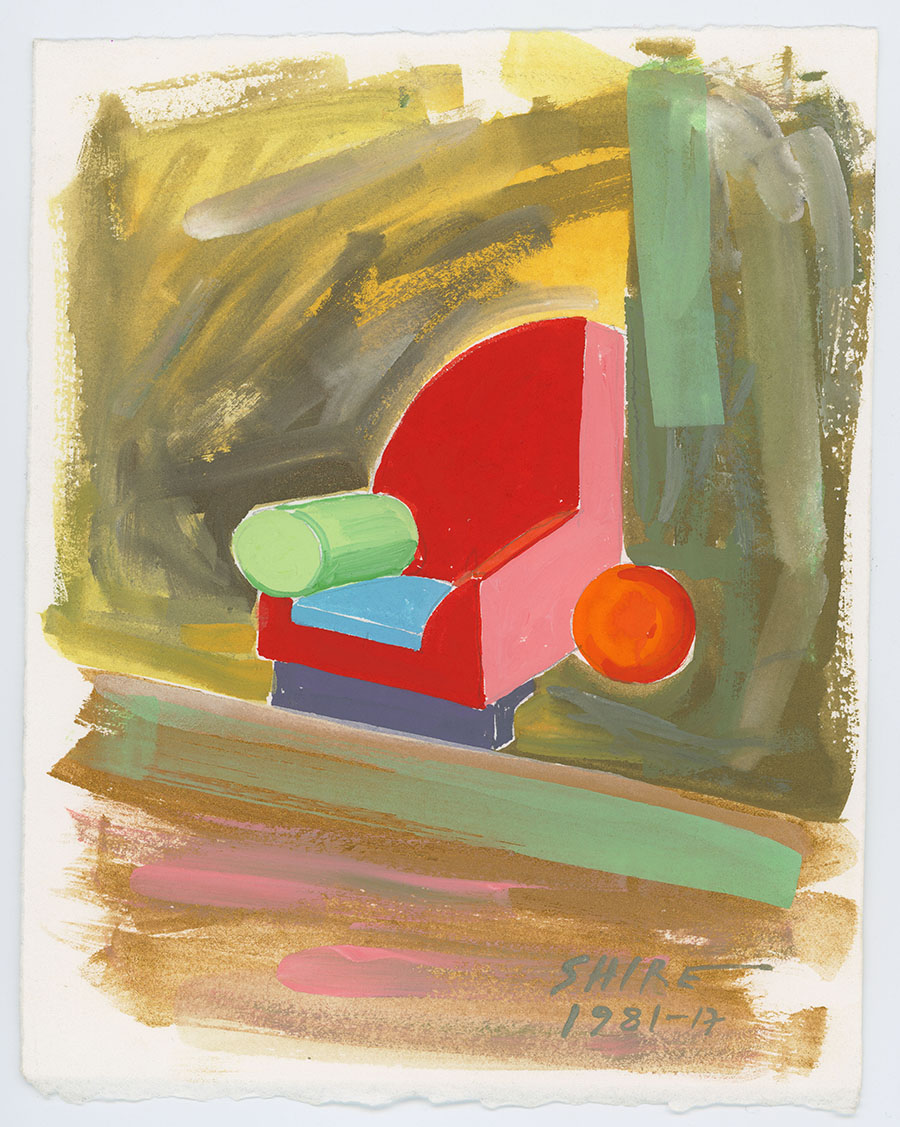 "Bel Air chair (1981-2017): Wouldn't it be great to have dinner in the most luxurious, comfortable chair? Perhaps it would be for dining in the style of the Romans…reclining. If I were to have a favorite chair, maybe a chair could have me as a favorite, and this one won't leave me alone. To the degree that it's not only iconic, but it's non-stop with new colors that are umbers and siennas expanding away from the many colors that I normally use. Can something new be completely old at the same time?"