05.25.18
Inspired by Crop Circles, Grain's Lands Rug is Early American Settler Chic
To create their textile pieces, the Seattle-based studio Grain used to travel all the way to Guatemala, working with artisans in the country where founders James and Chelsea Minola first met and fell in love. But over the past few years, the designers have begun sourcing producers a bit closer to home: Their Lands Rug, a custom version of which debuted at The Primary Essentials in Manhattan last week, is woven by a 30-year-old textile mill near their alma mater, RISD. Inspired by aerial landscapes and crop circles, each rug is made from braids of un-dyed Canadian wool that are stitched together — a construction technique "based on early American colonial rugs, which were made from scraps of fabric or leftover yarn by early settlers," says Chelsea.
The original idea for the rugs came to the pair after a 2016 residency in the Wallowa Mountains in Northeastern Oregon. "We did some hiking in the grasslands of the amazing Zumwalt Prairie, cutting through waist-high grass trails, and began thinking about the patterning of large land areas such as farms and prairies," says Chelsea. "Specific features such as the arcs and circles created by central pivot irrigation, and the alternating patterns of harvested landscapes, came to mind as we started to piece our final shapes together." For the different shapes that comprise each rug, Grain creates large templates that the mill uses as a guide to cut each segment and then piece back together, creating a collage-like effect. At The Primary Essentials, a six-by-nine chocolate-and-cream version will blanket an entire wall until the end of June — a slice of rural America in the middle of the big city.
PHOTOS BY SEAN SANTIAGO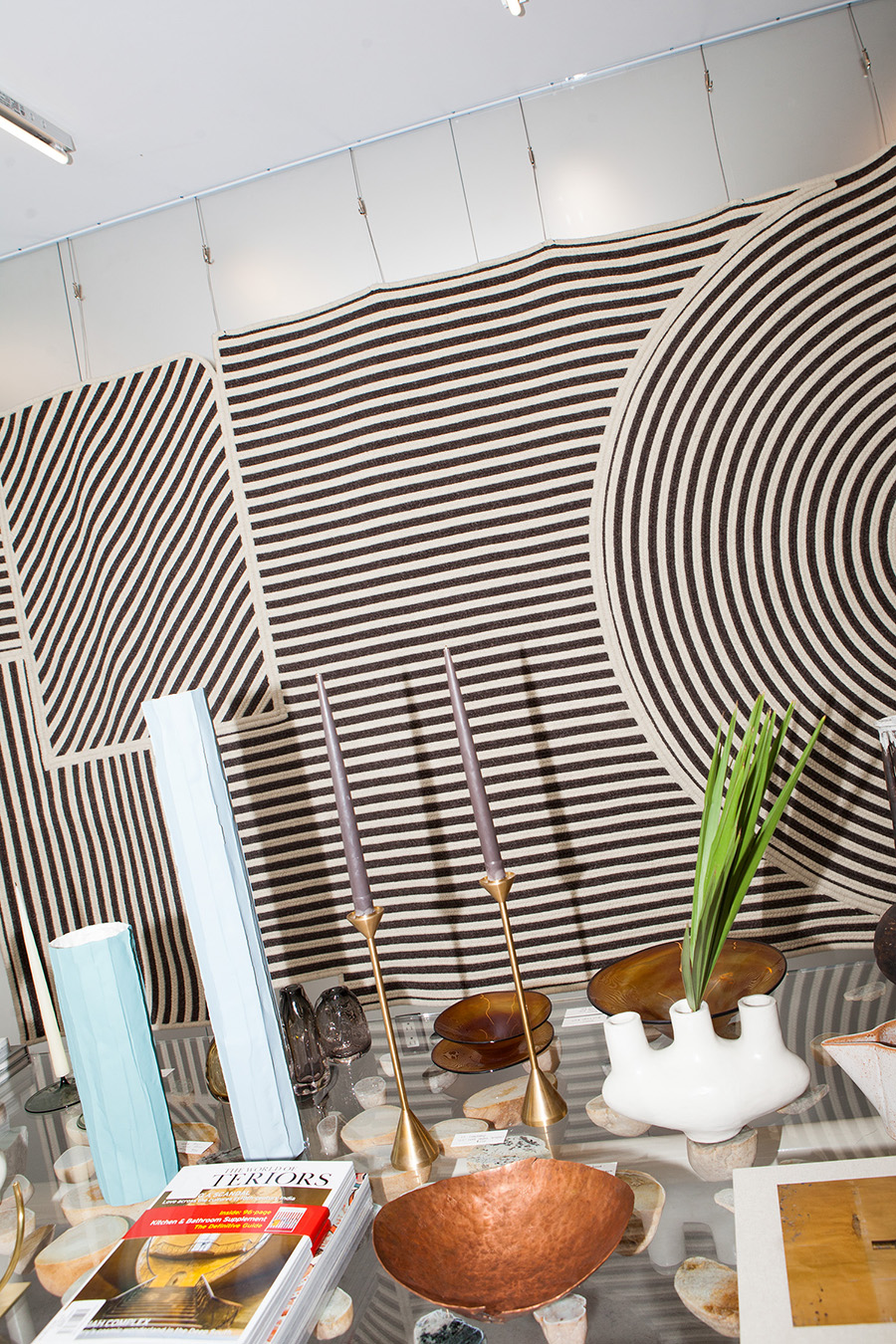 Grain is on view at The Primary Essentials in Manhattan through June 30.