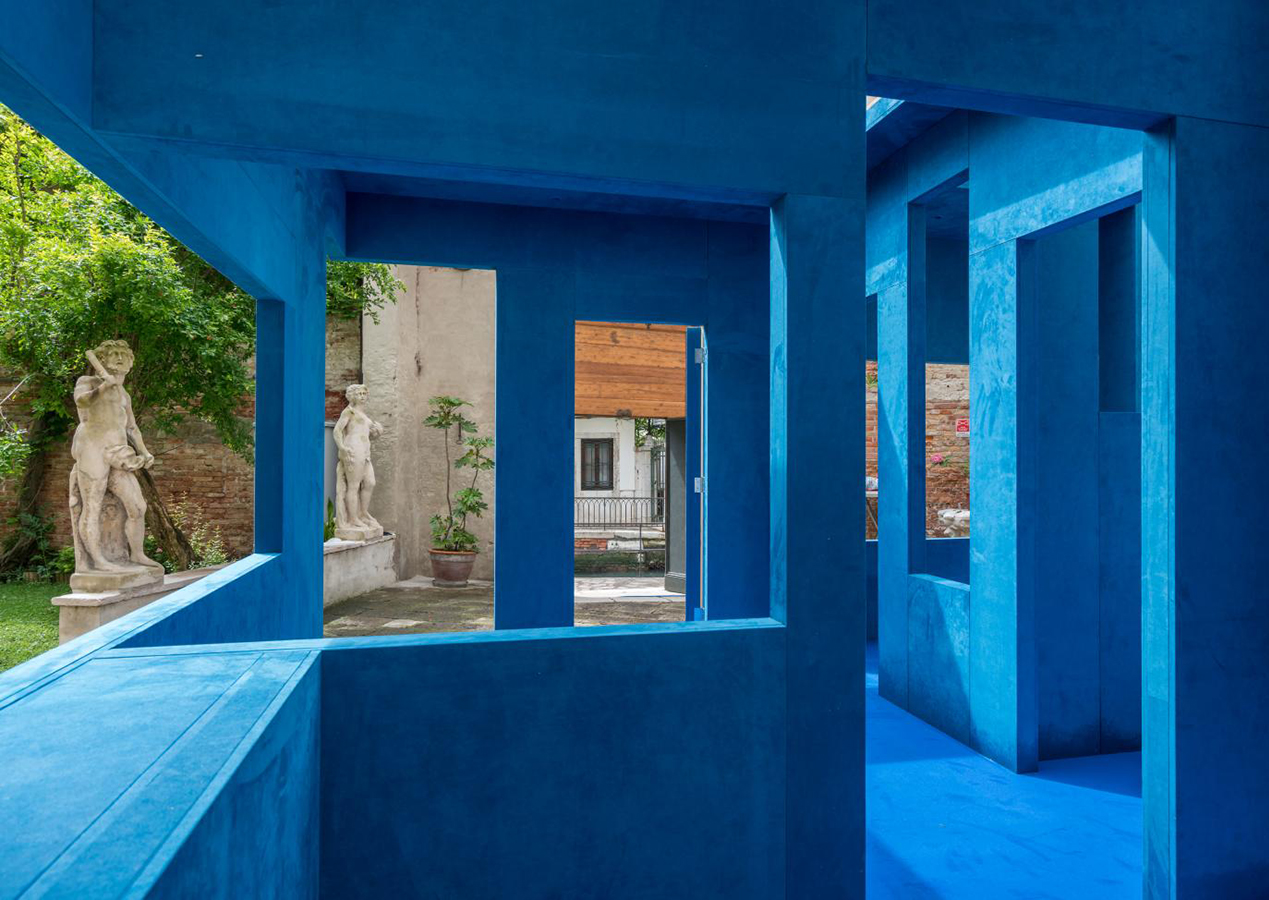 A weekly Saturday recap to share with you our favorite links, discoveries, exhibitions, and more from the past seven days. This week: a graduate collection that questions the materiality of domestic space, one art show culled from the leftovers of another, and a hotel that's the collective work of roughly twenty people.
Discoveries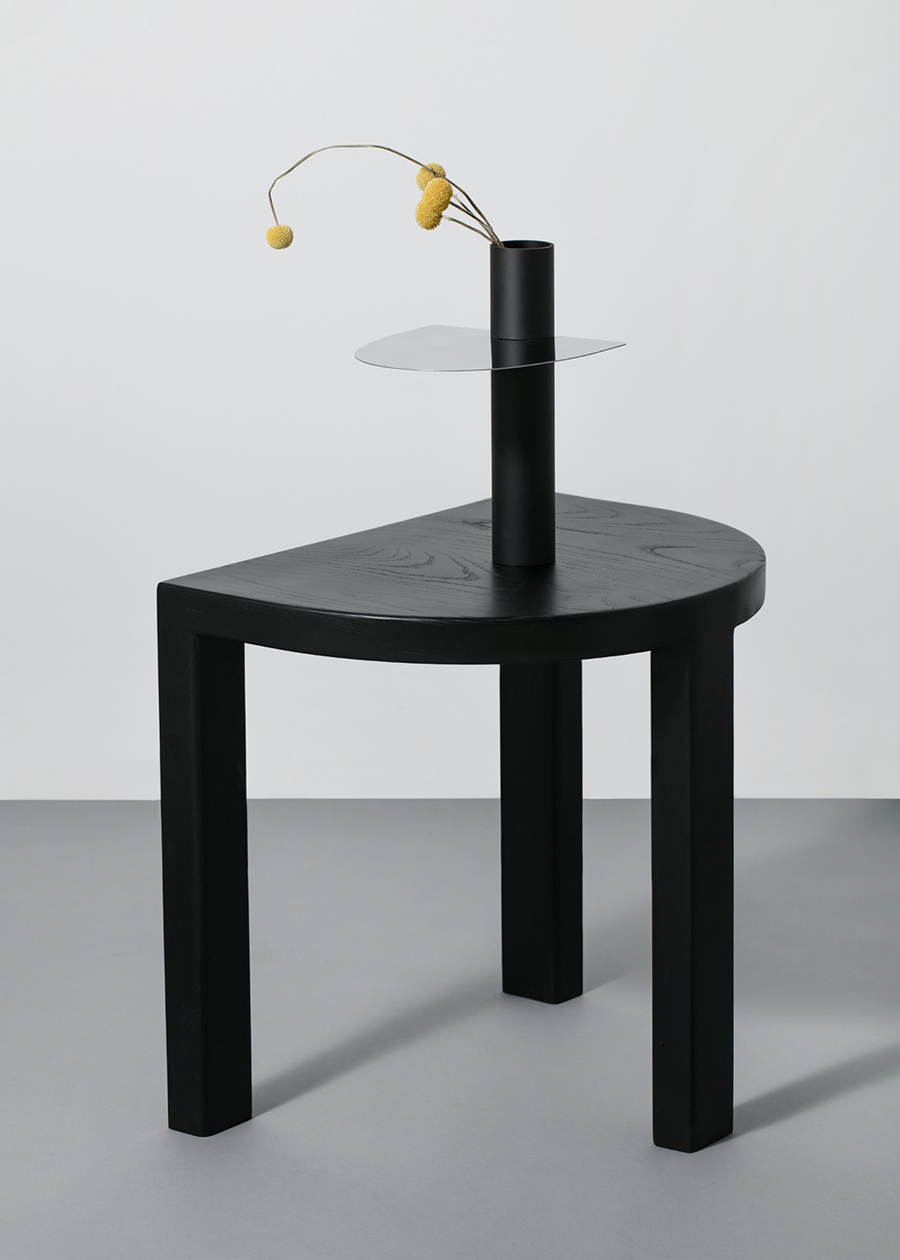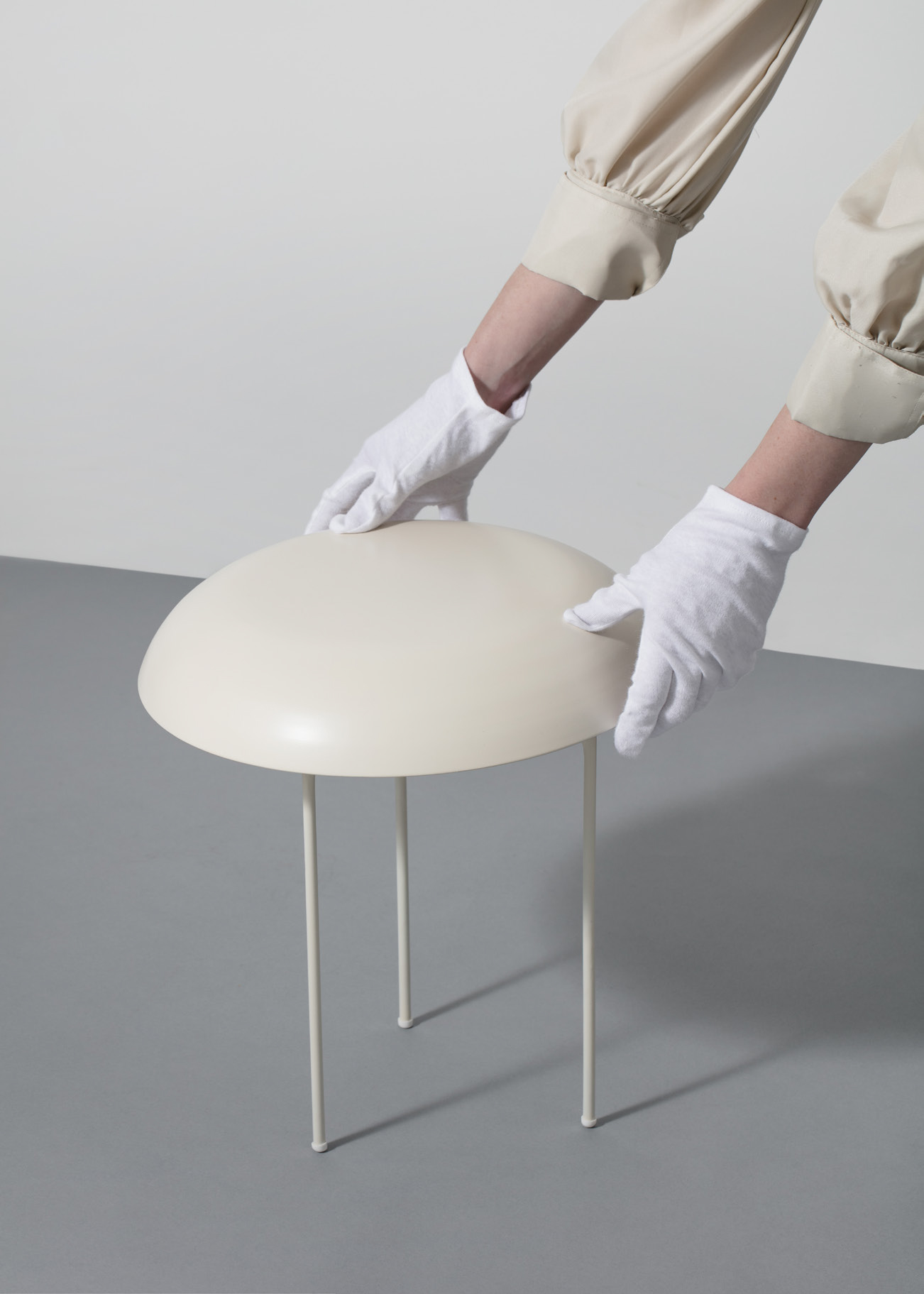 Designer Kate Richard's thesis project at Emily Carr, called Milieu, is a "collection of artifacts that arose from an inquiry into material culture and domestic space." The tension between storing and maintaining becomes a "site in which we can display our identity;" the line includes a vase, stool, shelving and a display system rendered in ash, steel, and aluminum.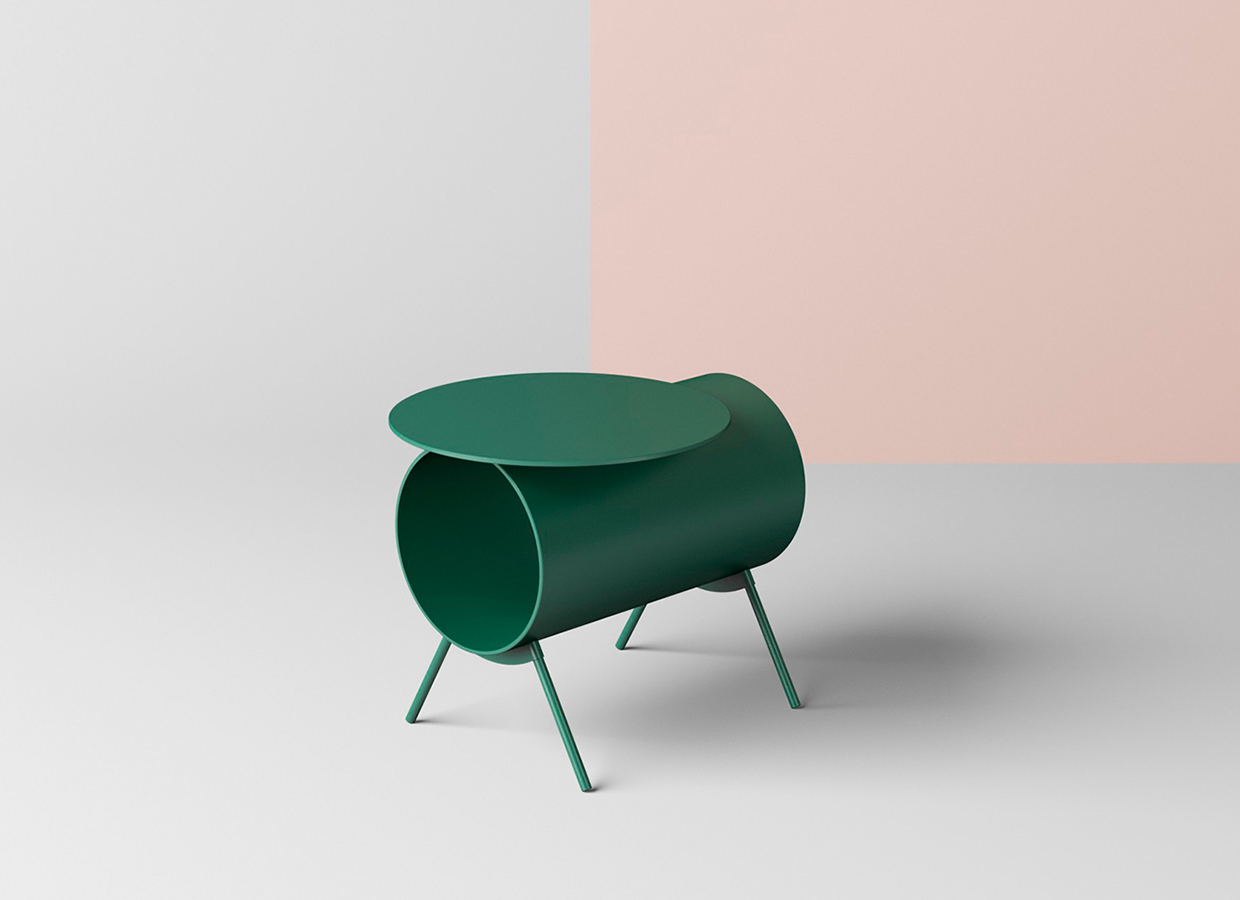 Mario Tsai's Oblong chair, designed for Northern, caught our eye during Stockholm Design Week this year; the designer's newly-launched "pig" side table — inspired by the shape of a piggy bank — further elaborates on the practical appeal of curves.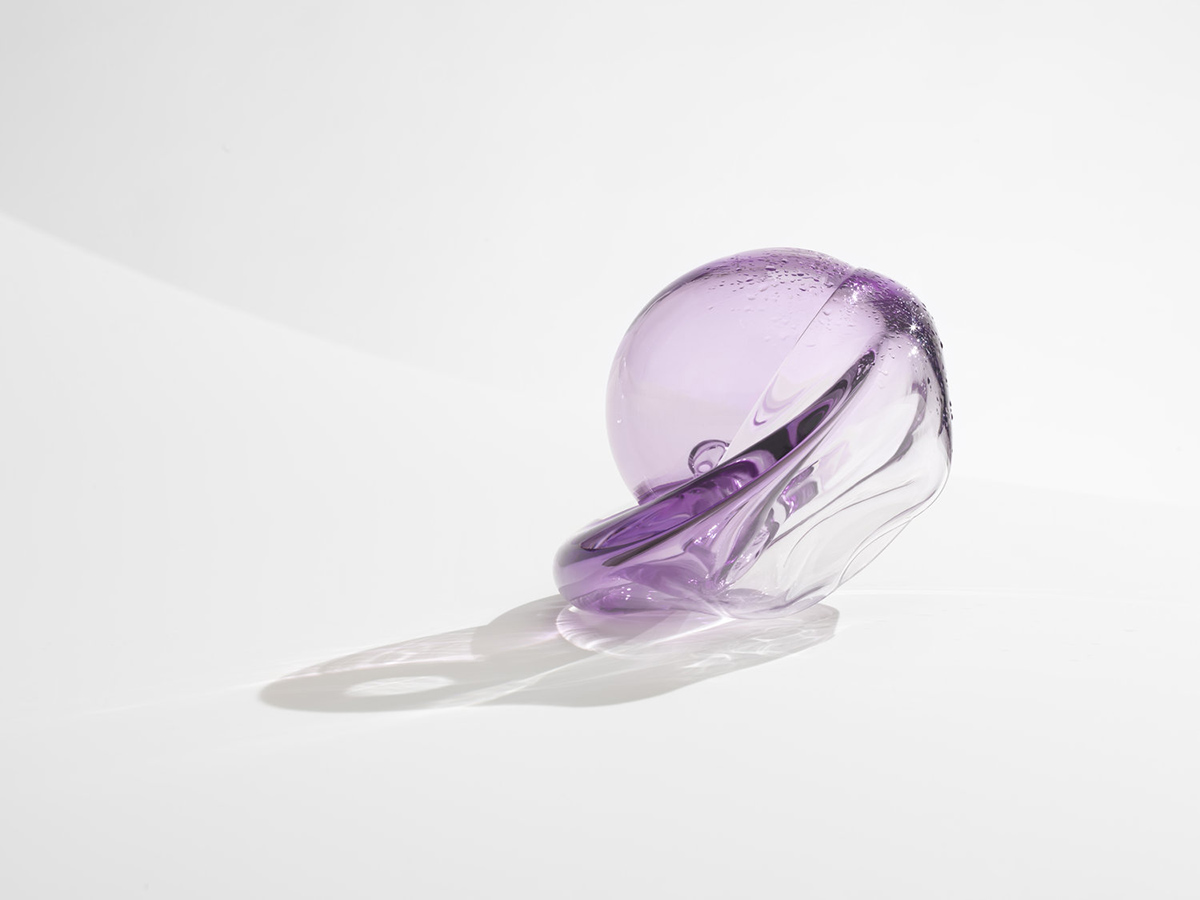 Can all sponcon look like this? Designer Lucy Hardcastle's "Air Monuments," commissioned by Japanese fast-fashion retailer Uniqlo and design site It's Nice That, are a series of five sculptures that "physically abstract the immaterial experience of wearing Uniqlo's technologically enhanced fabric, AIRism." Say that three times fast! The purple pieces also bring to mind the Rare Earth Series Bianco Light & Space made for this year's OFFSITE.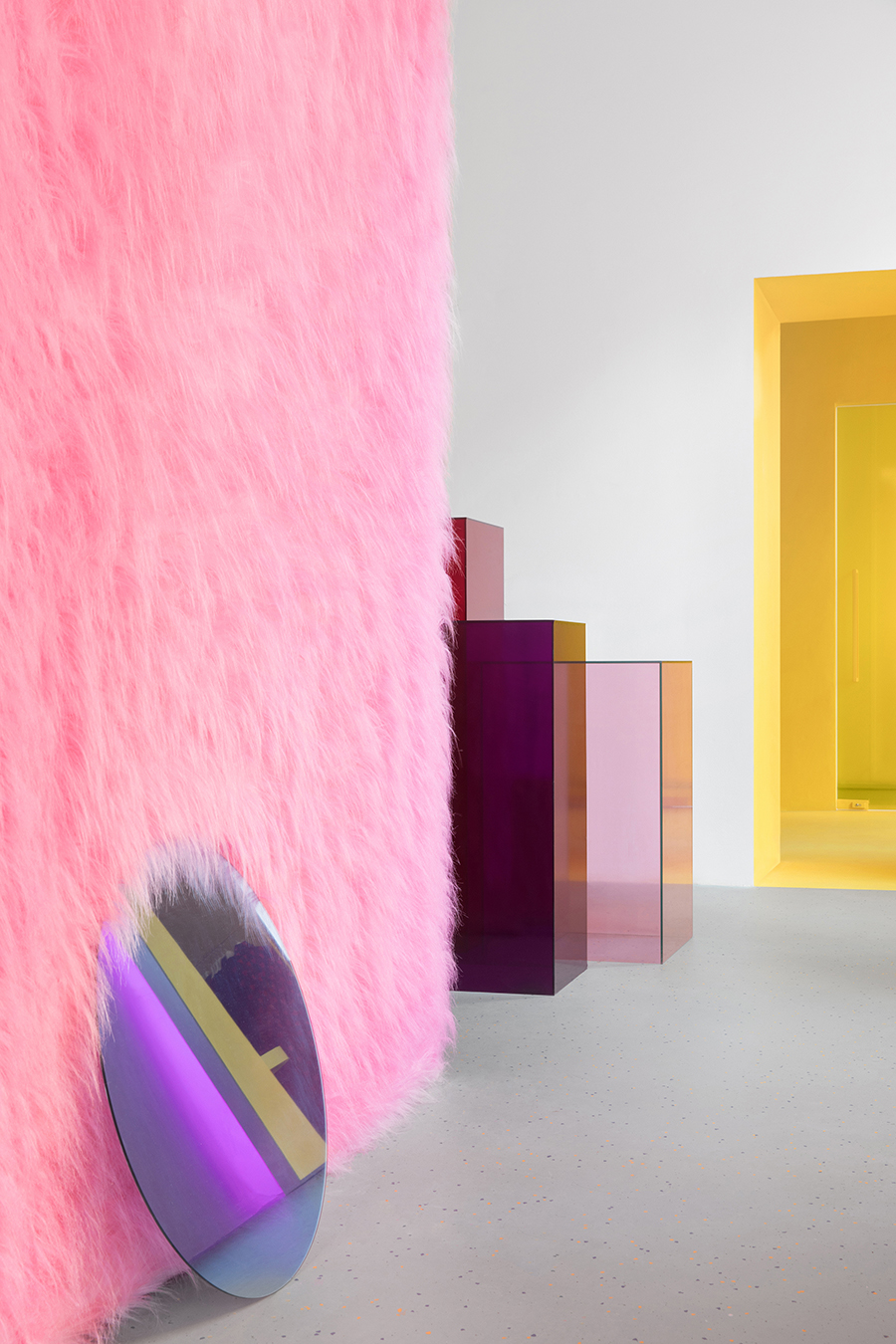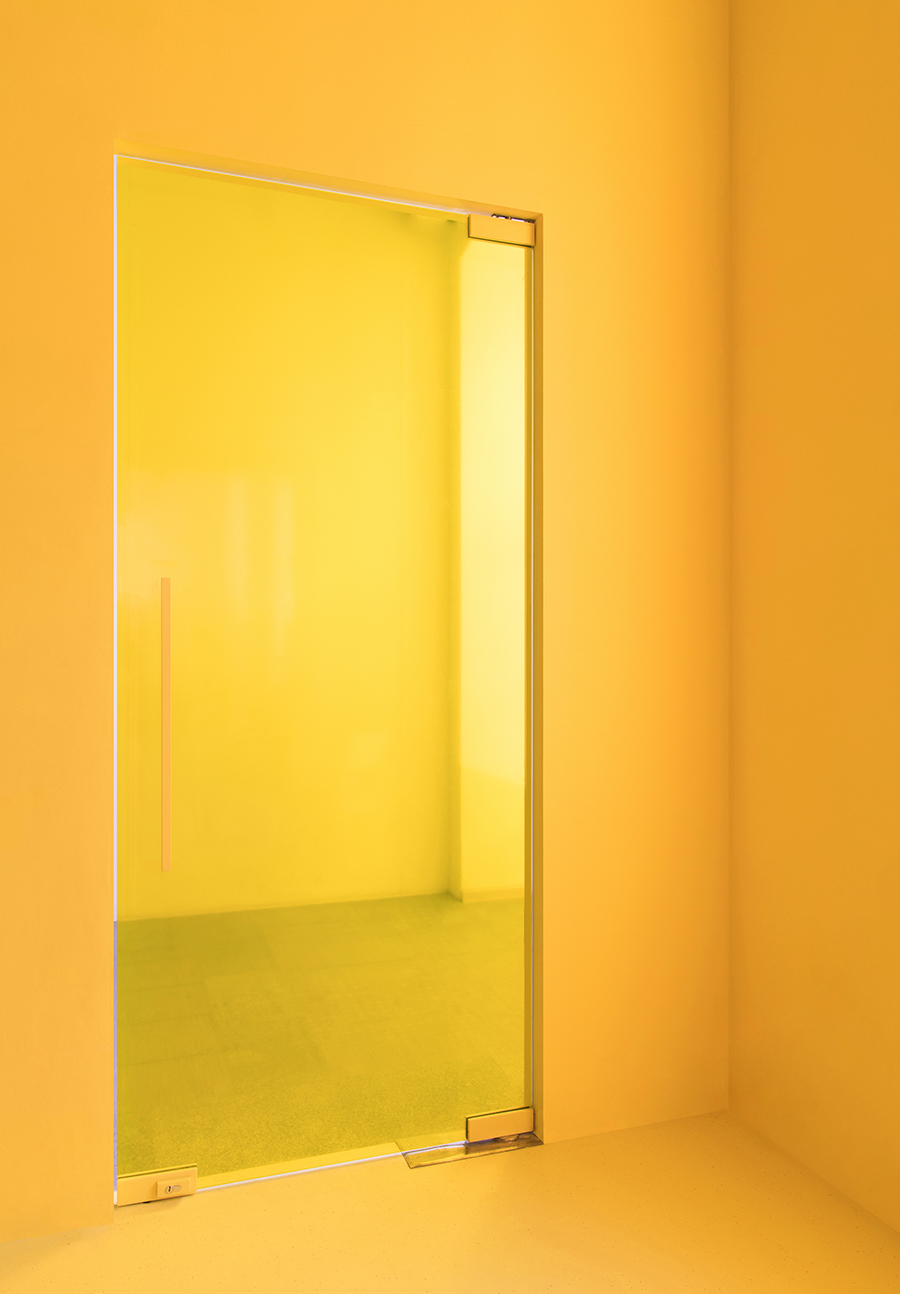 Architect Eduard Eremchuk's work for Russian brand Like Shop, a boutique located in the Southern town of Rostov-on-Don, features a an all-yellow hall and a showroom-like white main space inspired by museums, with a "pink fur art object" smack dab in the center.
Exhibitions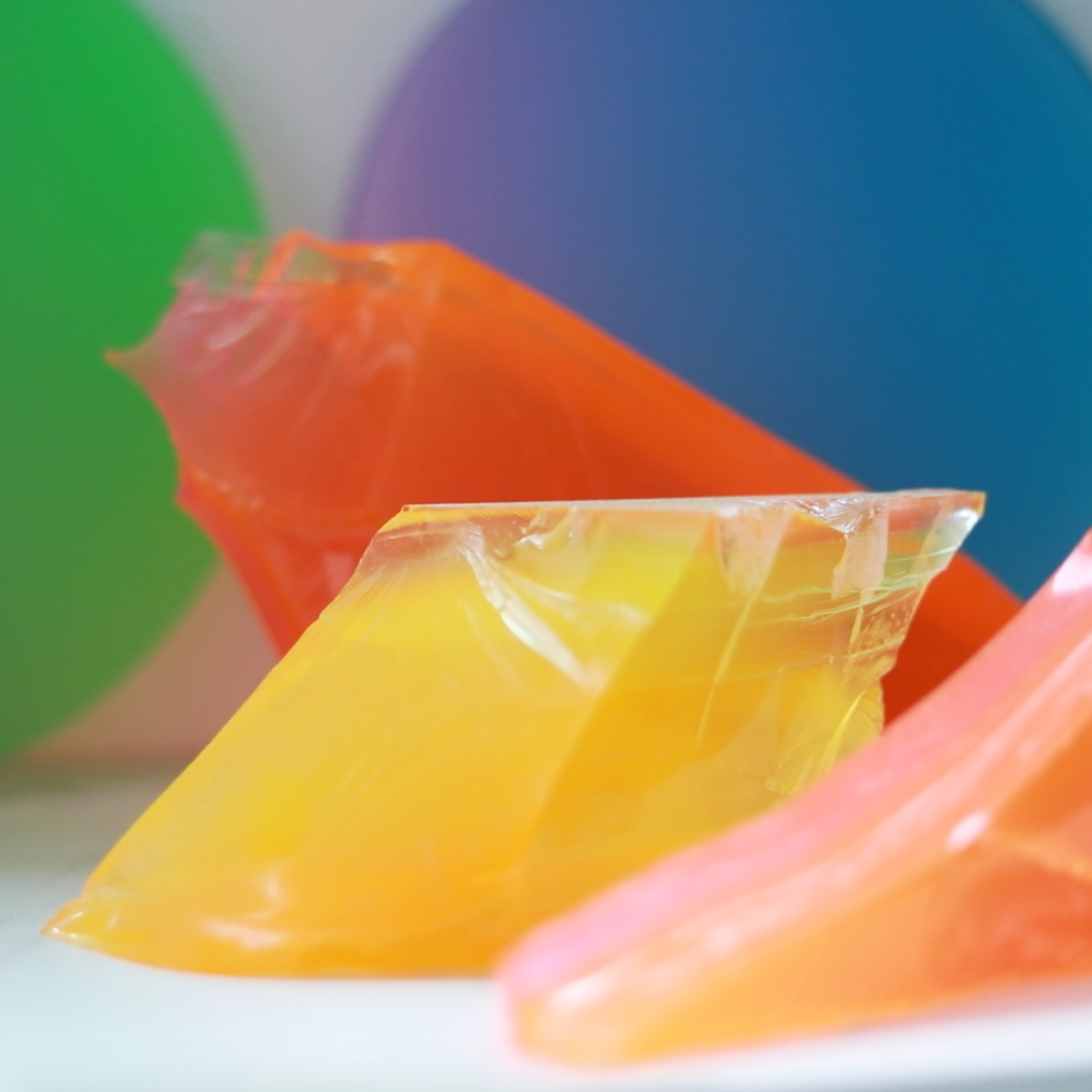 Devra Freelander's 'Fluorescent Fragments' is on view at Cooler Gallery from July 10, a series of wall-mounted and sculptural resin fragments sourced from the artist's previous work, Fluorescent Sunrise, a 7×14 foot epoxy resin semicircle that was installed on-site at Socrates Sculpture Park in 2017. Upcycling much?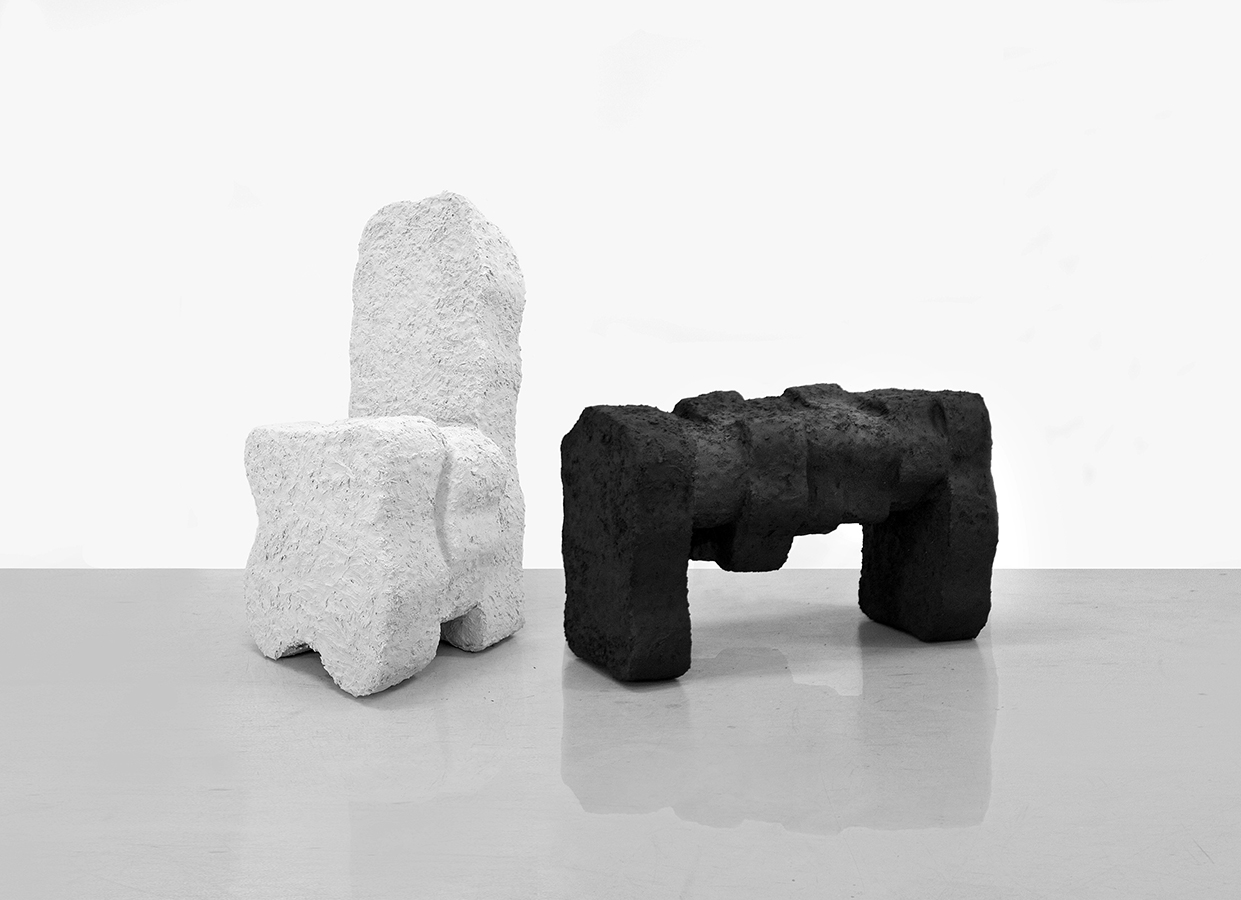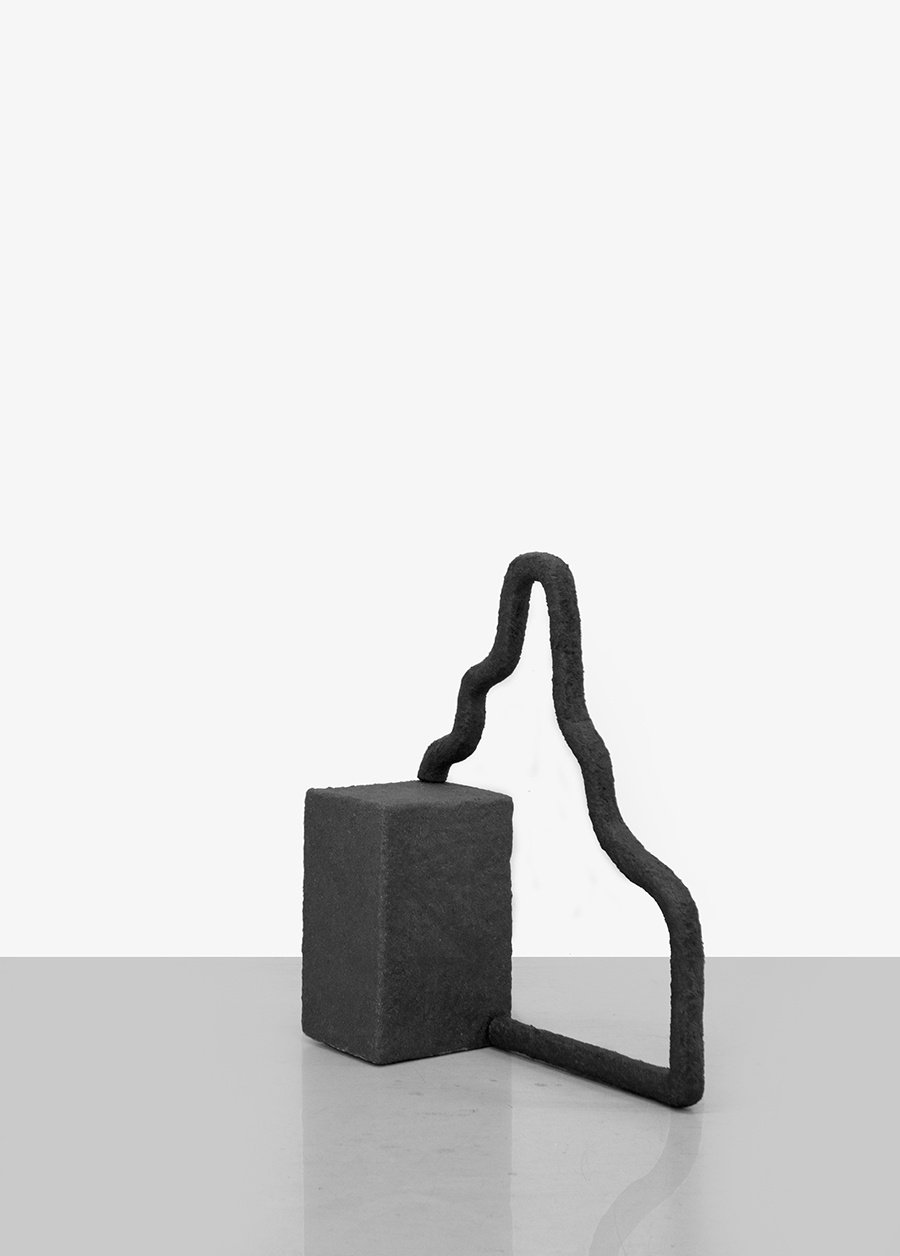 Danish designer Stine Mikkelsen's Solid Formations is currently on view at Aybar gallery in Miami. Inspired by Italian geology, the collection of sculptural objects and furniture makes use of two newly developed composite materials made primarily of marble and volcanic ash; the shapes are inspired by the contrast between the natural landscape and the geometric formations created by humans during the process of excavation.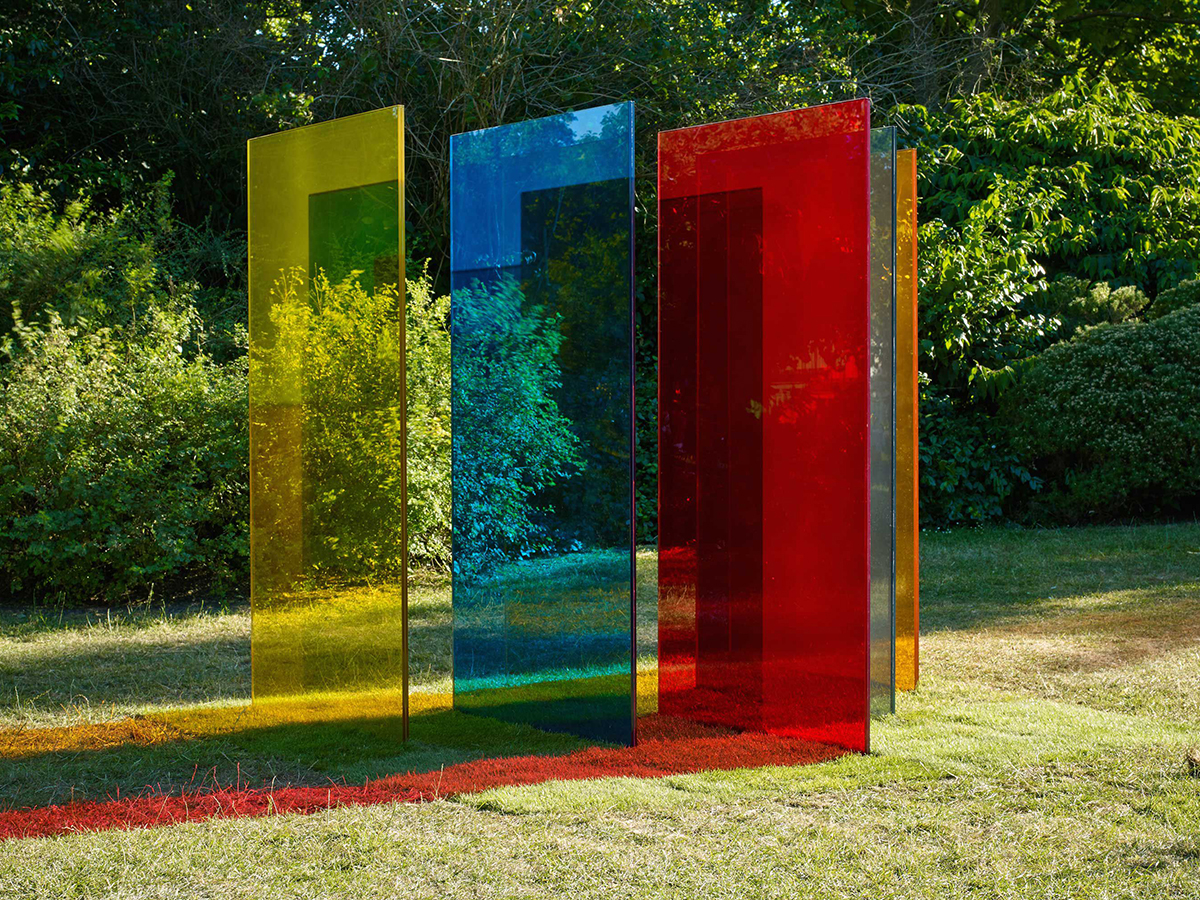 Bangladesh-born Rana Begum's No.814 is on view as part of Frieze Sculpture 2018 at Regent's Park in London, represented by Kate MacGarry. The installation features panes of tinted glass that absorb and reflect varying densities of light, engaging the viewer as they move in and around the built environment.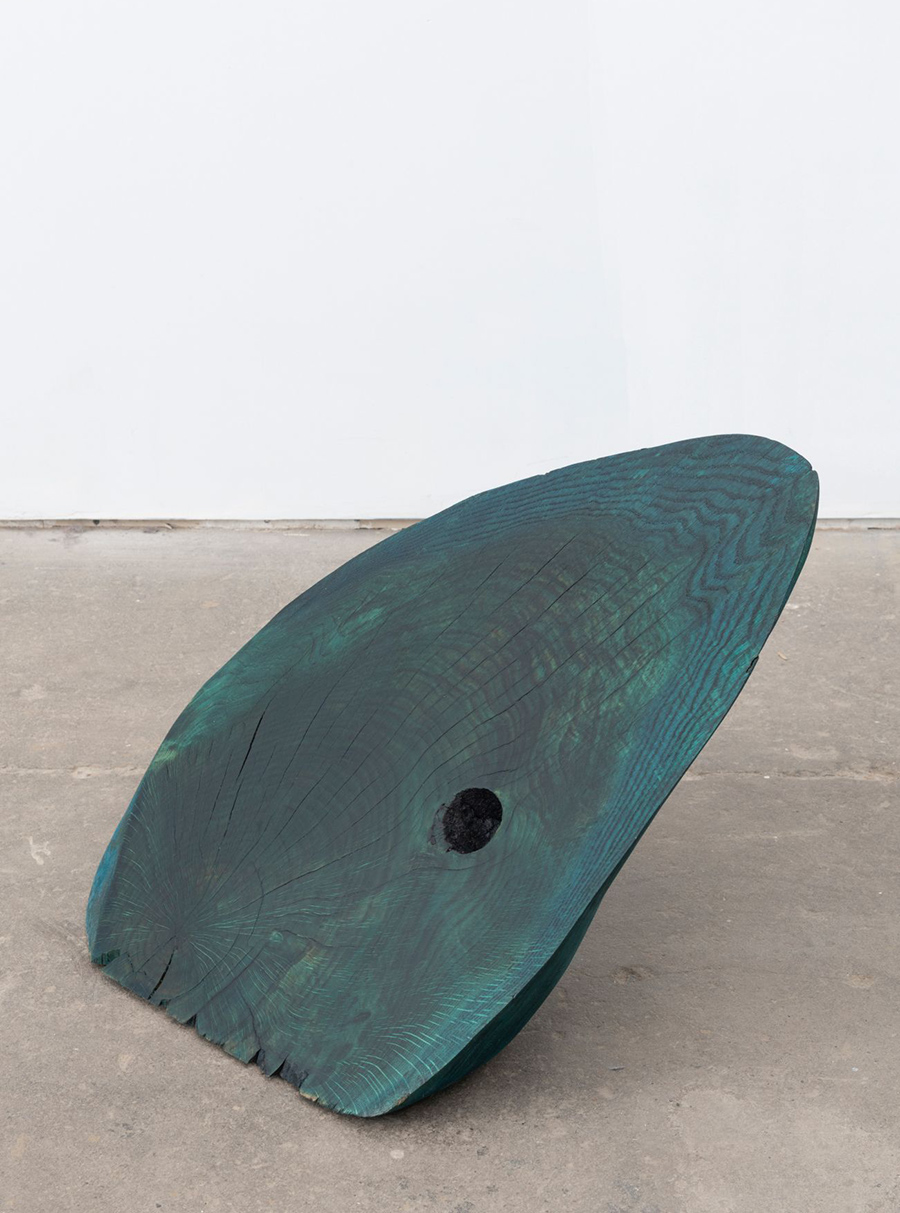 On view through August 3rd at Rachel Uffner, CONDO NY is a group exhibition featuring the work of Georgia Dickie, Dmitri Hertz (above), Gretta Johnson, Shawn Kuruneru, and Andy Woll, curated in partnership with LA's Night Gallery and Cooper Cole.
Shopping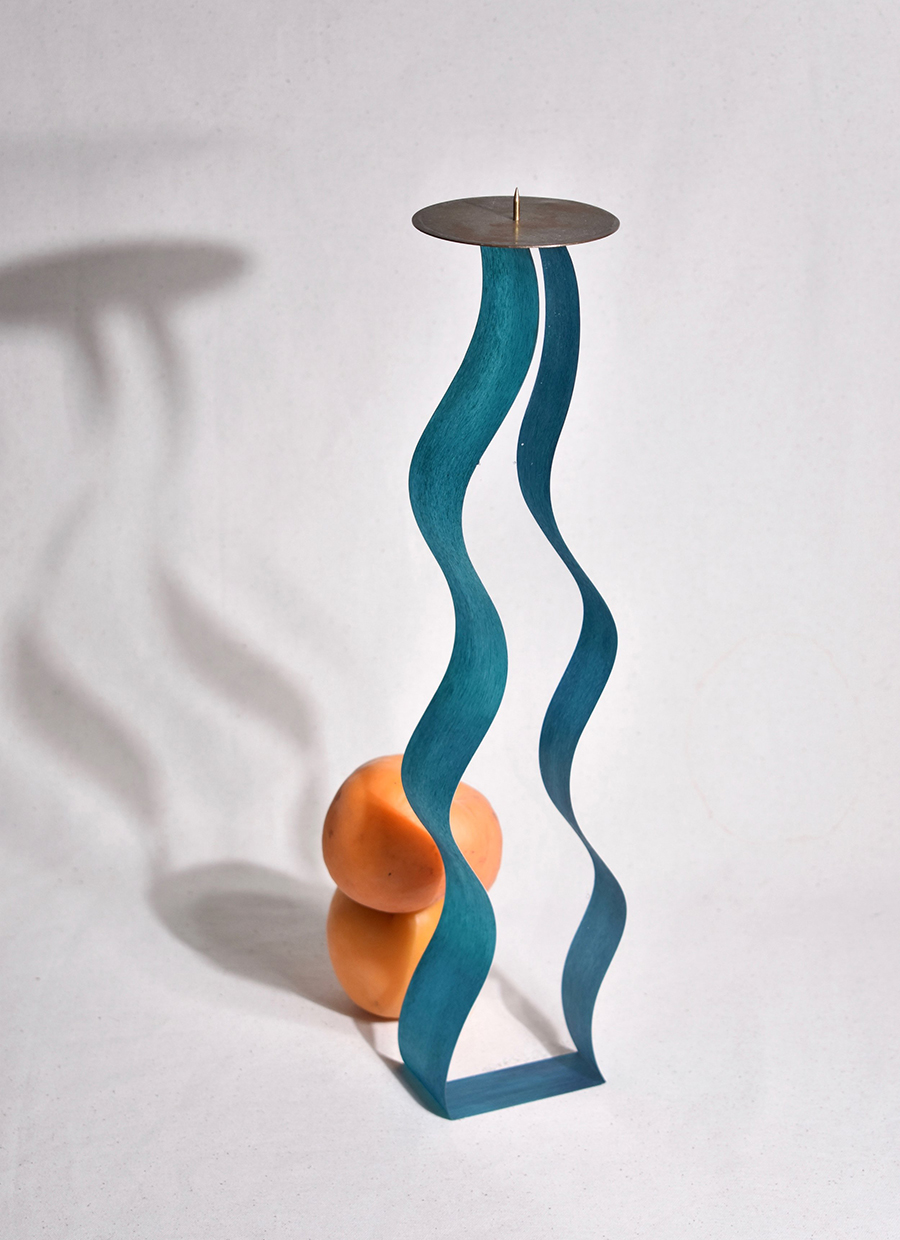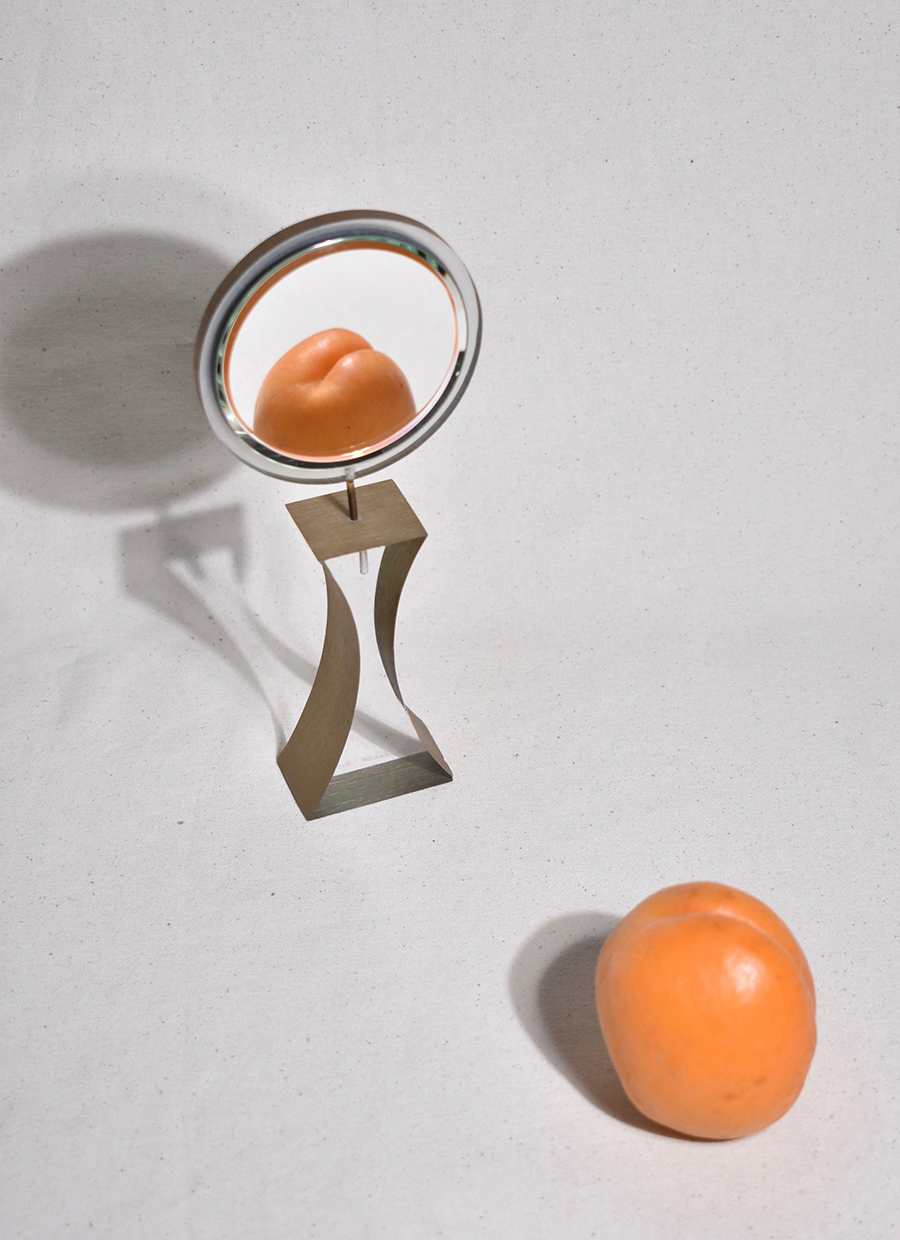 Jill and I were both sorry to realize that we completely spaced out on Casa Shop's NYC pop-up last week, so I'm assuaging my guilt with a few lucite favorites from their current selection to make up for it (and getting psyched for a longer feature on Casa Shop founder Emi Moore in the coming weeks!)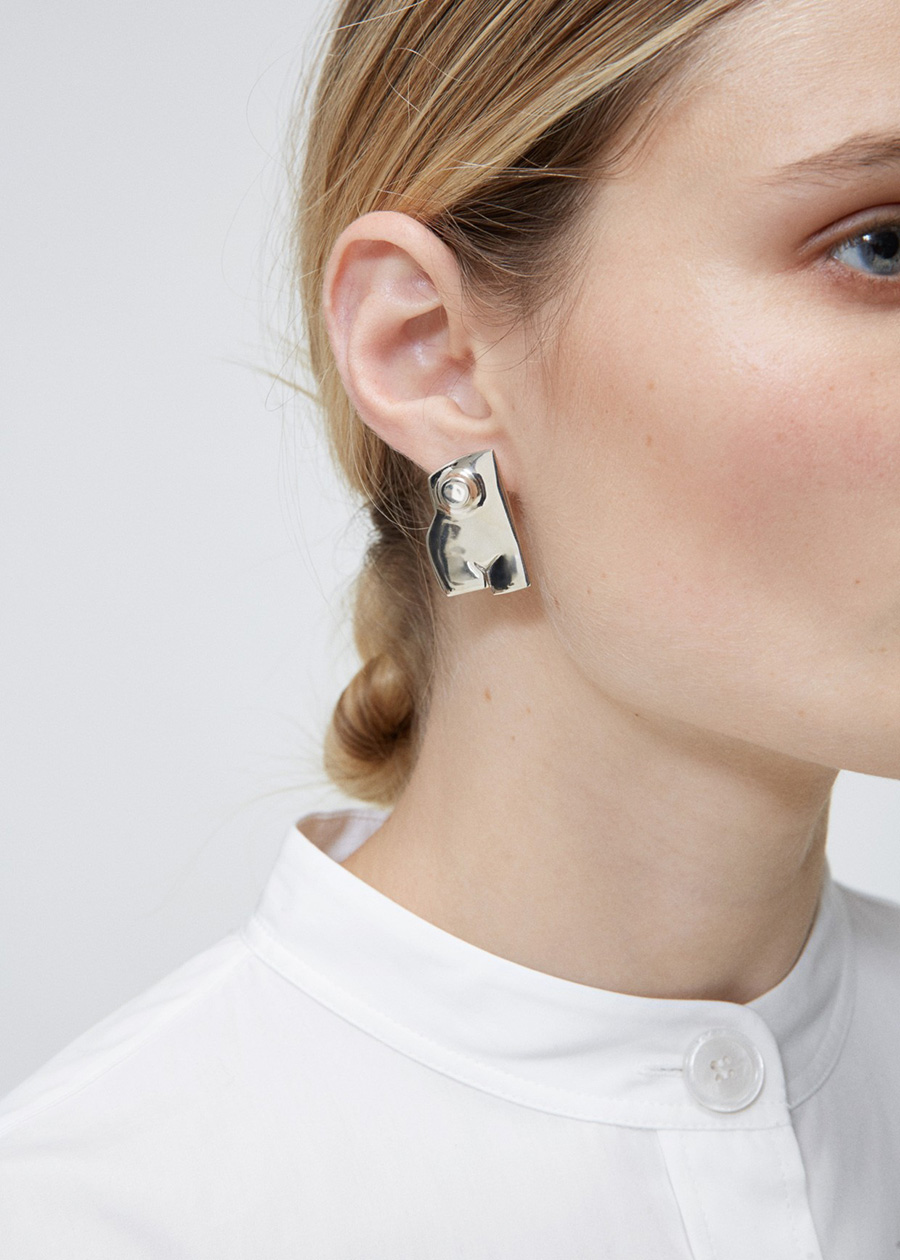 Totokaelo is deep in their seasonal sale, which means it's up to seventy percent off some truly gorgeous stuff, like these Ossip earrings by Quarry. (And oh, look, here's Confetti System's Nick Anderson modeling another one of the brand's styles!)
Links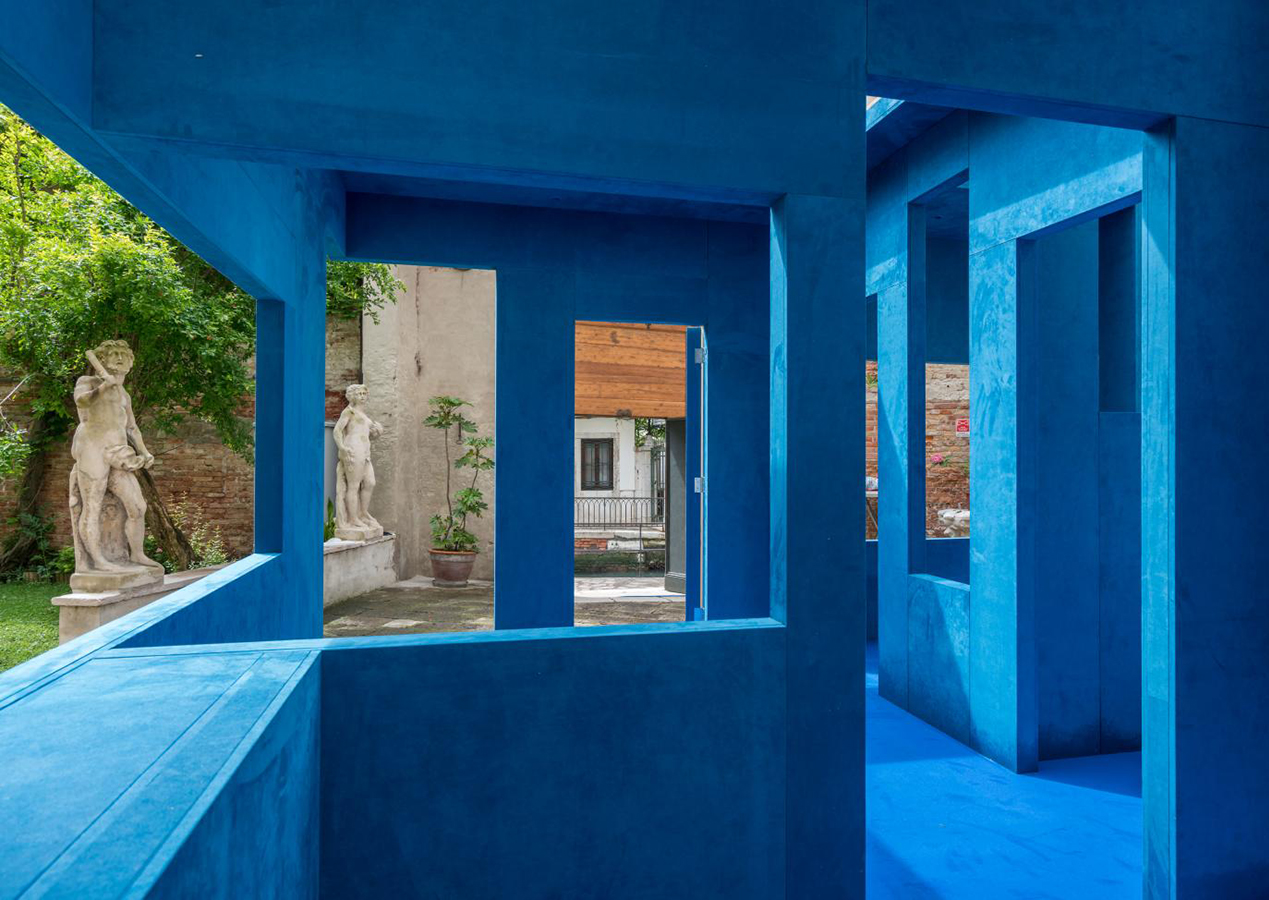 "Work for Alcantara, Blue Chair," is the latest from artist Krijn de Koning, currently on view at Palazzo Rocca Contarini Corfùis as part of the Venice Architecture Biennale. (We covered Koning's architectural intervention for Turner Contemporary all the way back in 2014.) The work makes extensive use of Alcantara, the eponymous product of the carbon neutral-certified sustainable flooring manufacturer.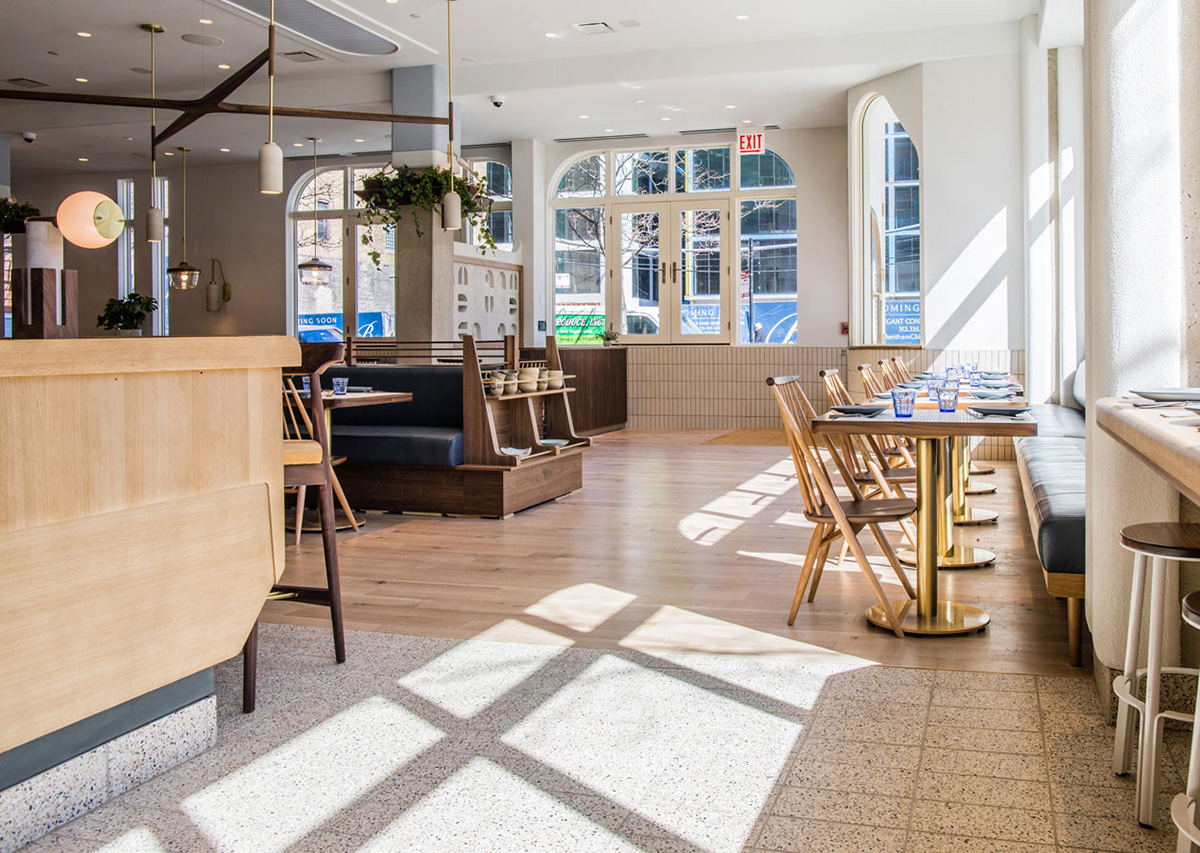 Surface's roundup of summer-ready interiors includes the eye-catching Pacific Standard Time, a "sun-drenched eatery and bar in Chicago," from the firm Parts and Labor Design. Featuring an exposed kitchen and lots of warm woods, the interior is serving Nordic cool by way of Brooklyn.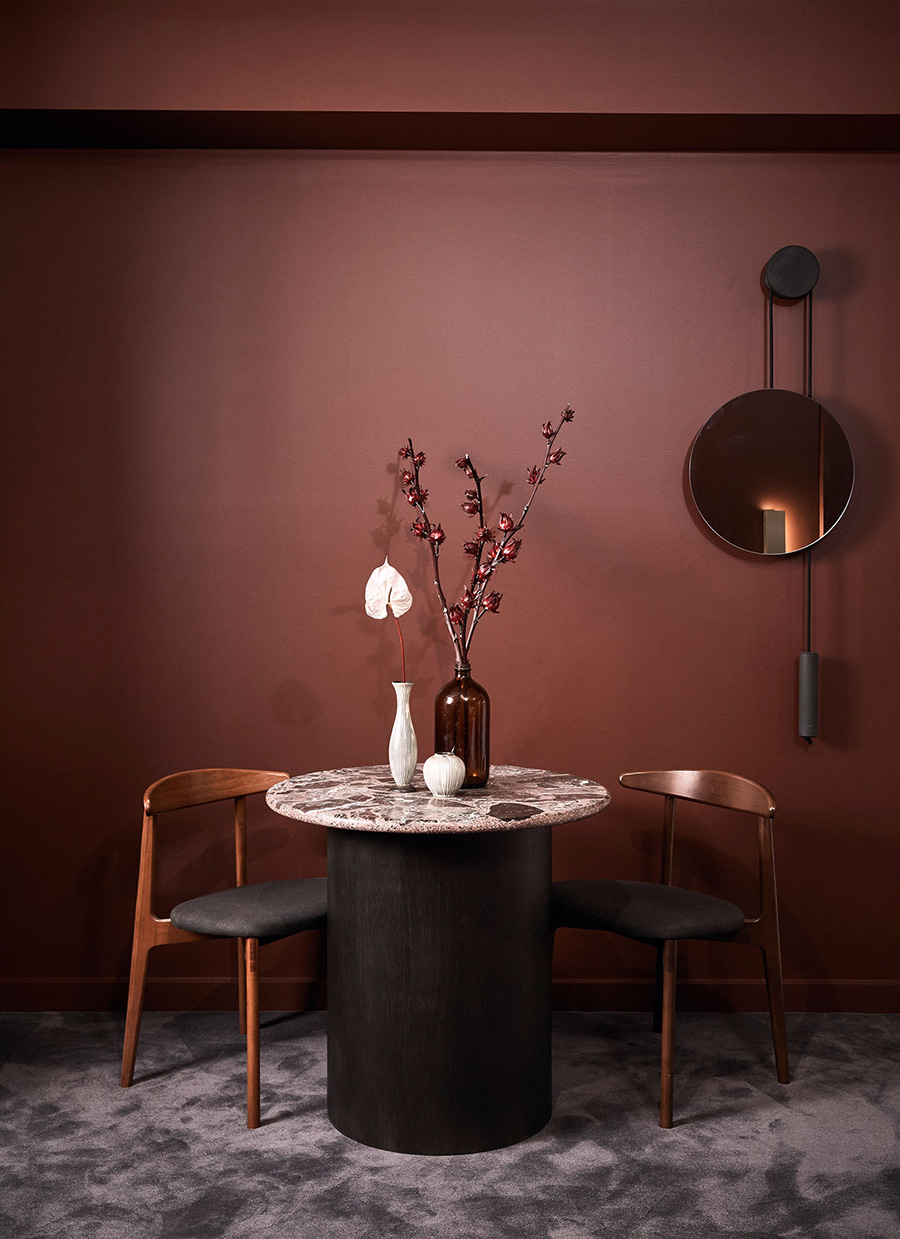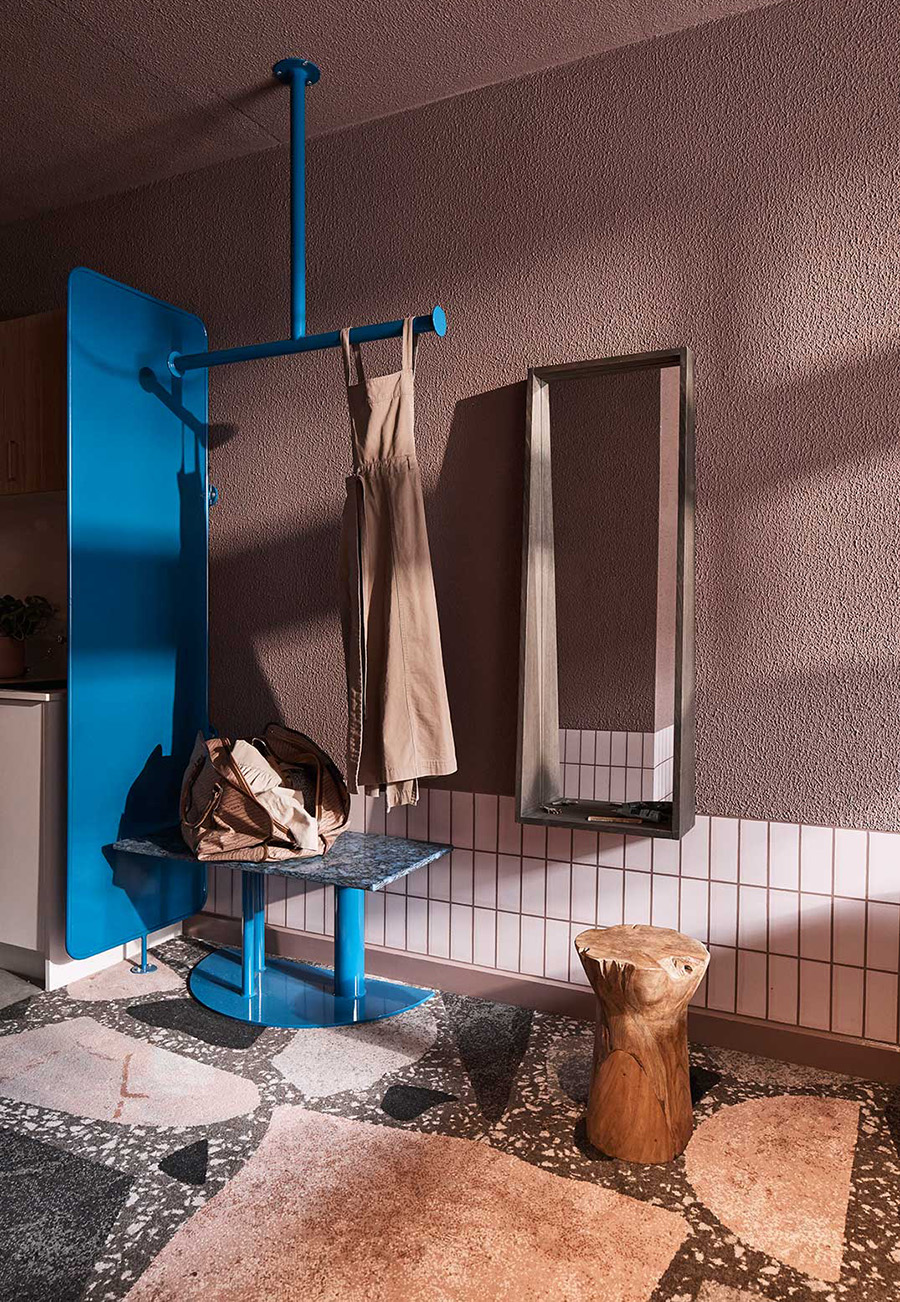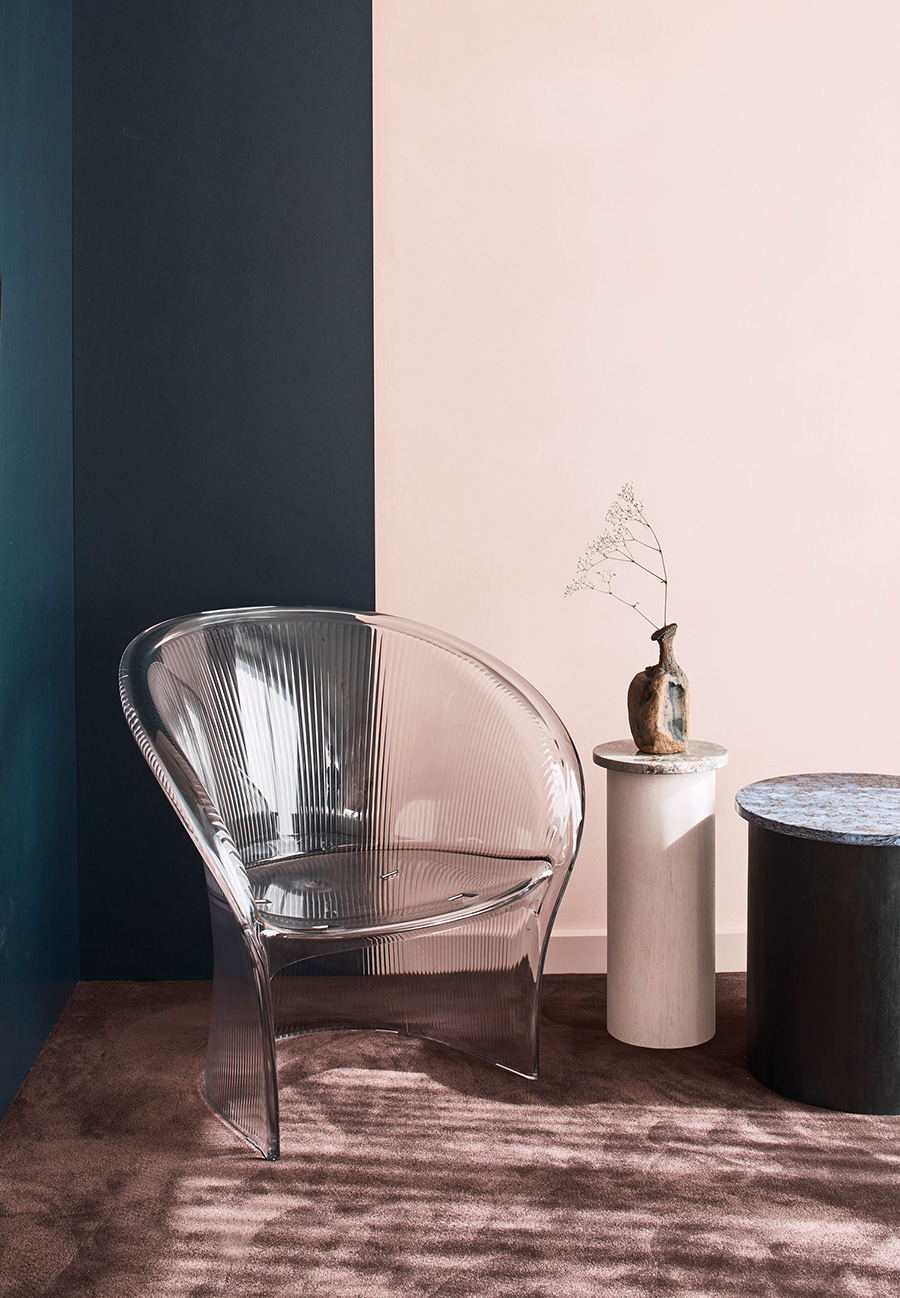 Sydney's The Collectionist Hotel is, as the name implies, the collective work of seven designers (from four different creative practices) and thirteen artists. The thirty-nine individually designed rooms and lobby spaces are the vision of hoteliers Daniel Symonds and Toby Raphael, brought to life by Andrew Cliffe of The World Is Round.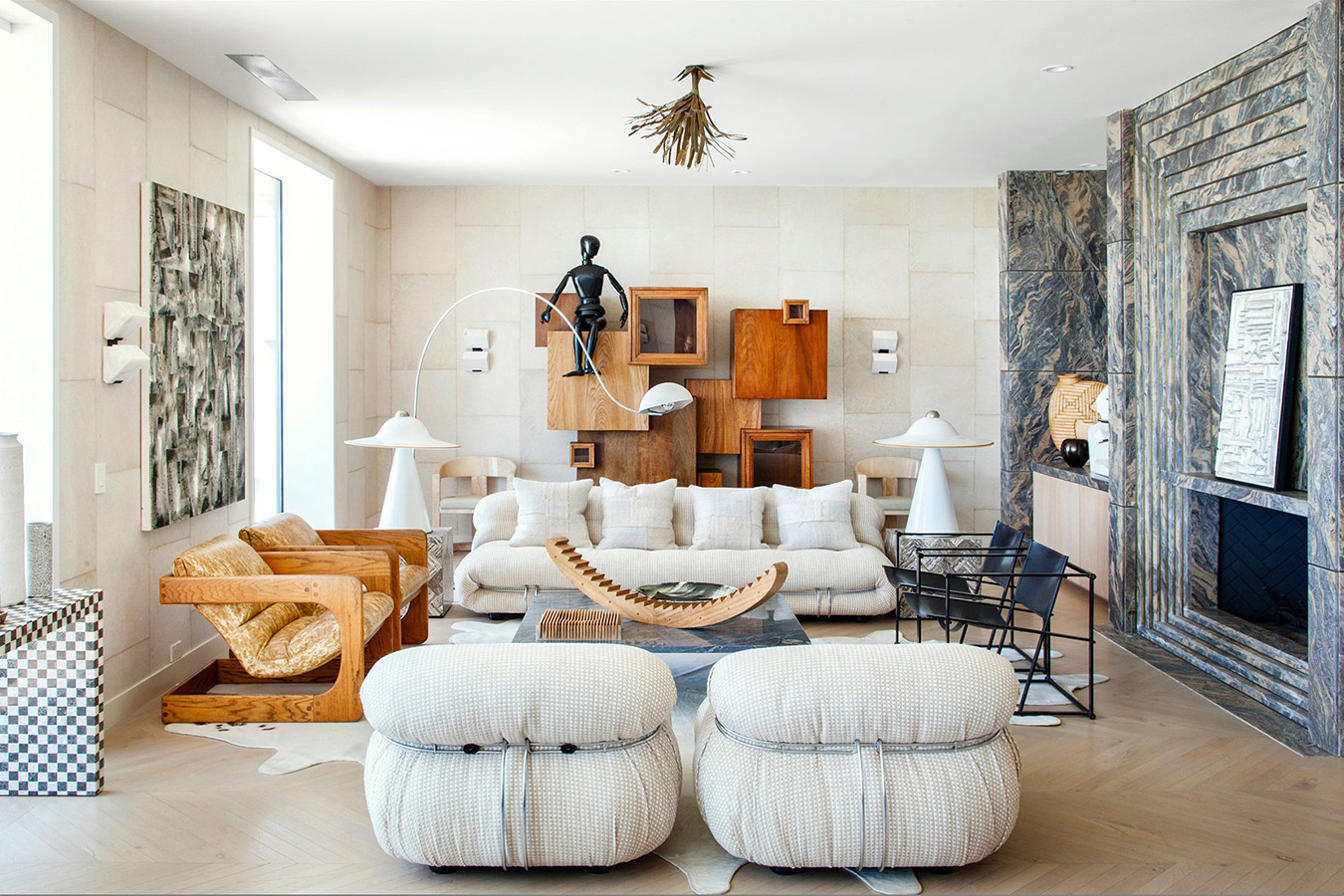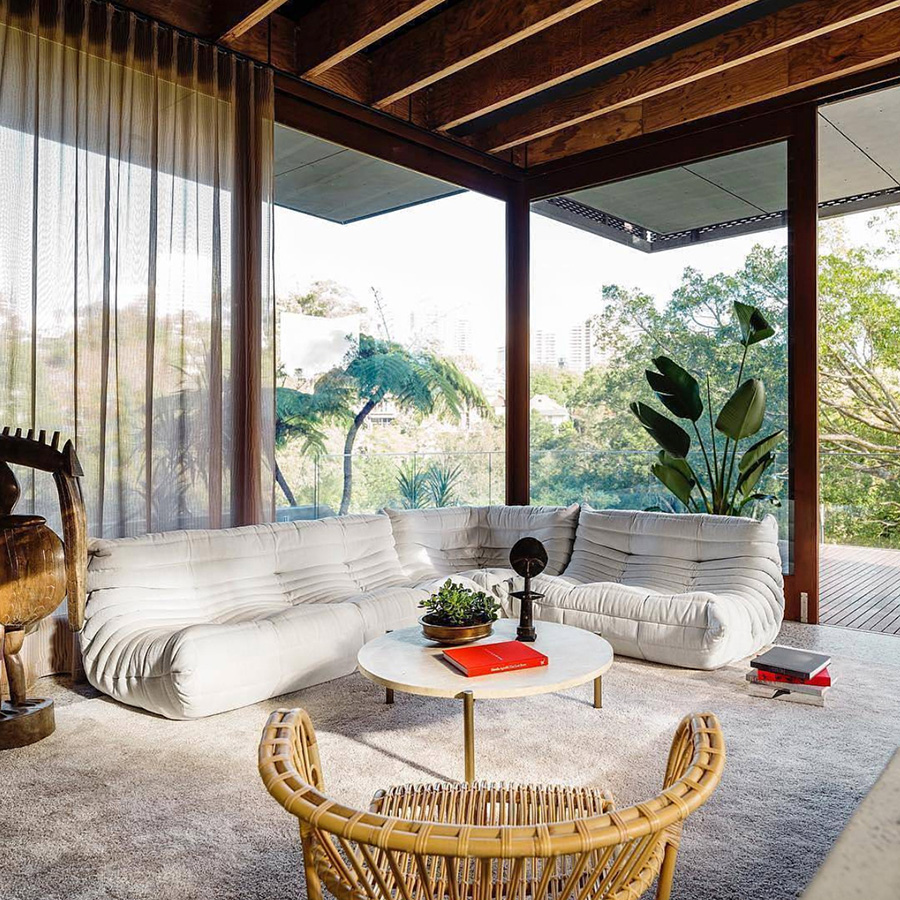 Pamono has a guide to seventies sofas up that feels like a great excuse to post this throwback Kelly Wearstler interior.