09.14.18
Dontworrybaby, a Used Bookstore in Austin, is the Ad Hoc Interior We Need Right Now
These days, we spend so much time looking at interiors that boast the perfect Hay sofa, or the just-right Vitsoe shelves, that it can be easy to forget how wonderful anonymous furniture can be. Lucky for us, Austin-based stylist Margaret Williamson Bechtold remembered this when she was sourcing display pieces for her used bookstore Dontworrybaby, which opened in an abandoned cement factory on Austin's East Side earlier this summer. She and her husband found much of the furniture in the free section of Craigslist, and simply sanded and painted it in a palette that pops against the concrete walls and the arid Texas landscape outside. The paperbacks for sale are sourced by Bechtold on her travels and are chosen for their rarity, their cover design, and their publication year; the shop focuses mainly on volumes from the 1940s through the 1990s. "With the location spread largely by hints from the brand and word-of-mouth, Dontworrybaby is open sometimes-only and endeavors to spark offline pleasure in an overly-digitized world," Bechtold says. She's positioned the space as part-bookstore, part-gathering spot, with dinner parties and workshops starting up this fall, and the Austin-based coffee purveyor PRIMO selling coffee out back from a retrofitted '90s Jeep Cherokee. We recently spoke with Bechtold to find out more.
PHOTOS BY CYDNEY COSETTE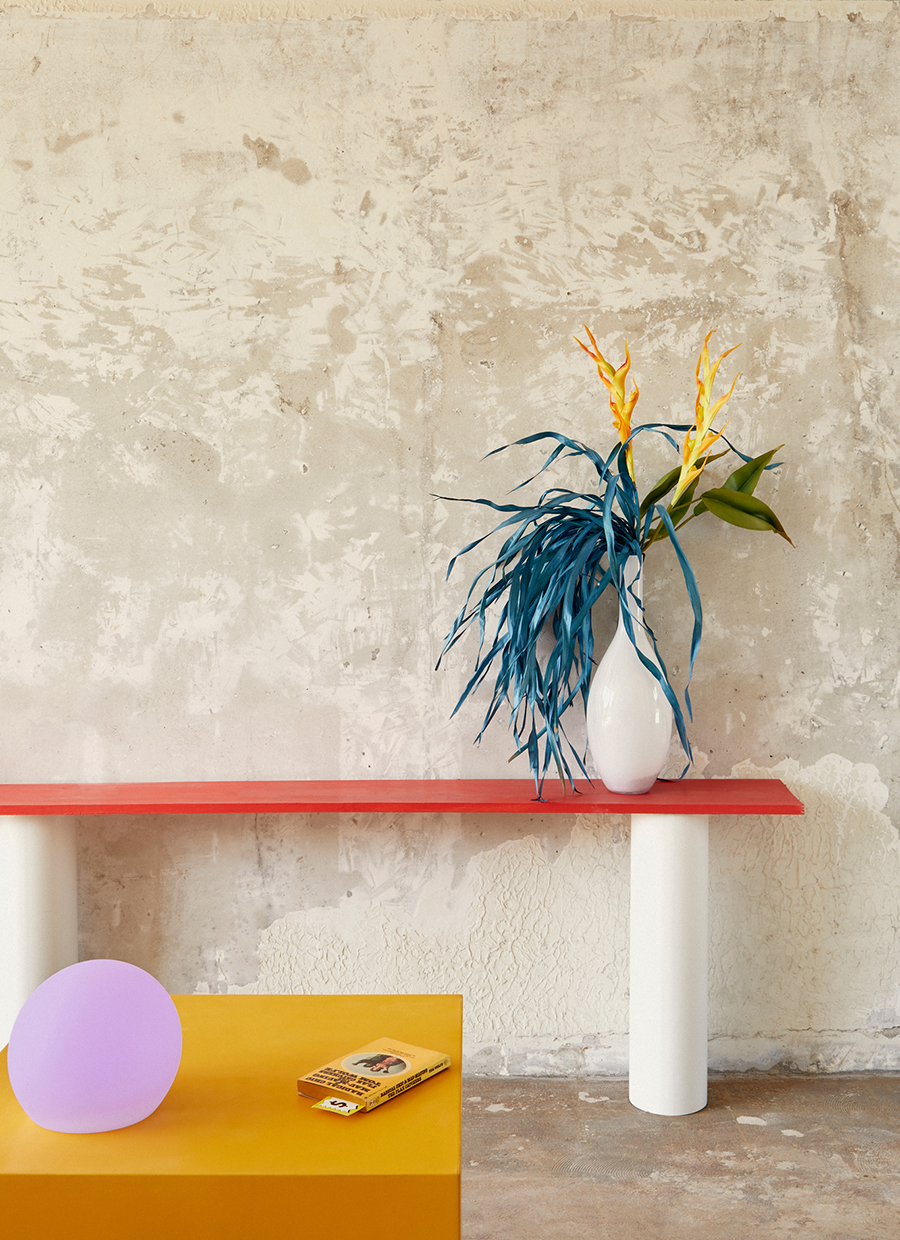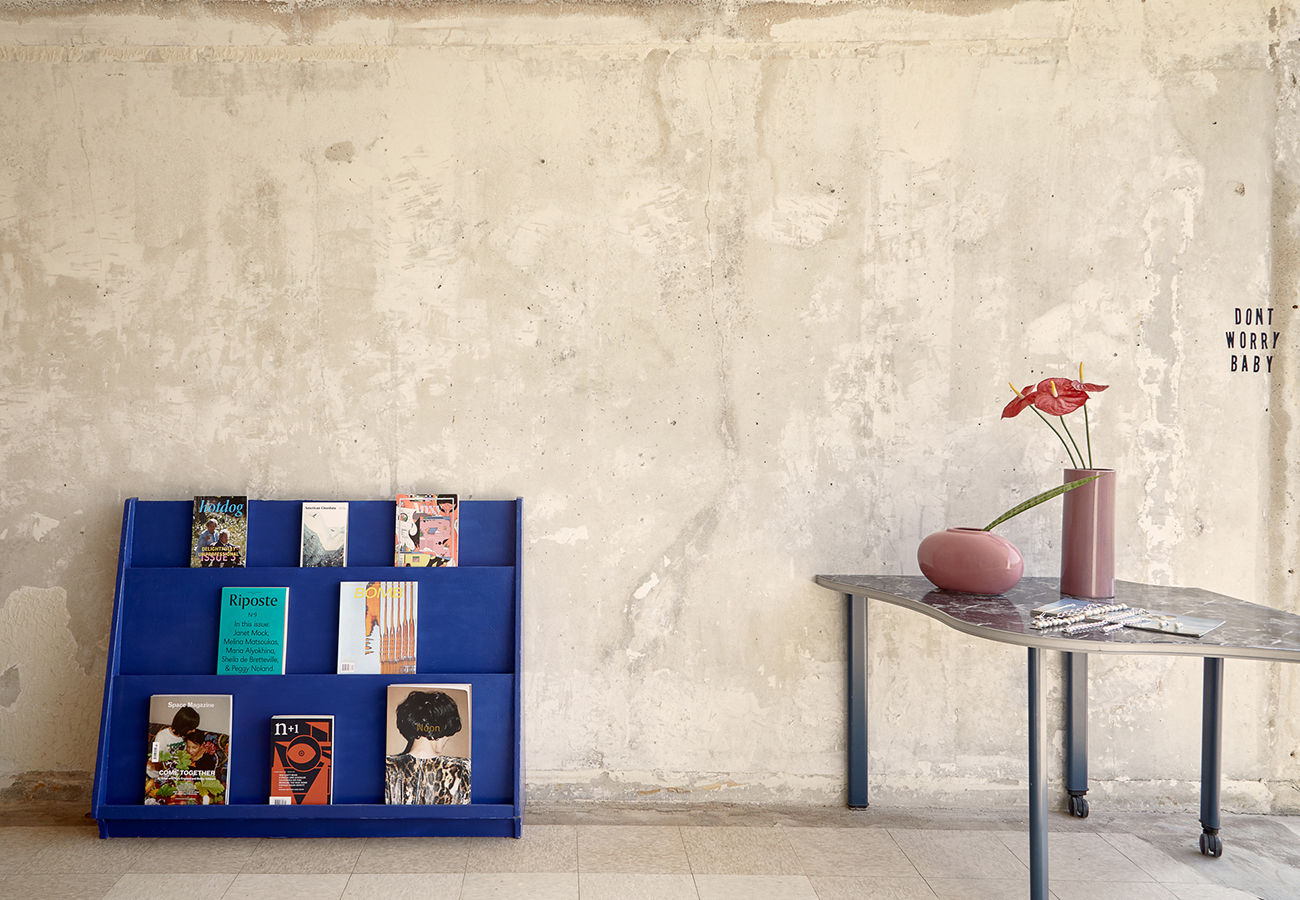 What made you want to start a paperback bookstore? Are there any antecedents or inspirations you were looking towards?
I am a freelance creative director and stylist. With most of my client work involving brand consulting, where I'm helping to develop my client's concepts, I found myself wanting to build a physical brand experience of my own. My husband and I were on the verge of moving back to NYC earlier this year to be closer to some projects I'm part of, but realized we would be leaving behind the creative possibilities that an environment like Austin provides.
We made a list of things we missed about our former home, and great used bookstores like Mast Books ranked really high. We decided: Instead of leaving a place because it doesn't have some things we miss, we'd stay and try to build our version of some of those things. And we stayed.
A few months later, our friends at PRIMO secured the property to operate their coffee concept — served in flasks from the back of a refitted '90s Jeep Cherokee — and invited me to do whatever I wanted in the space next door. So 'Baby was born.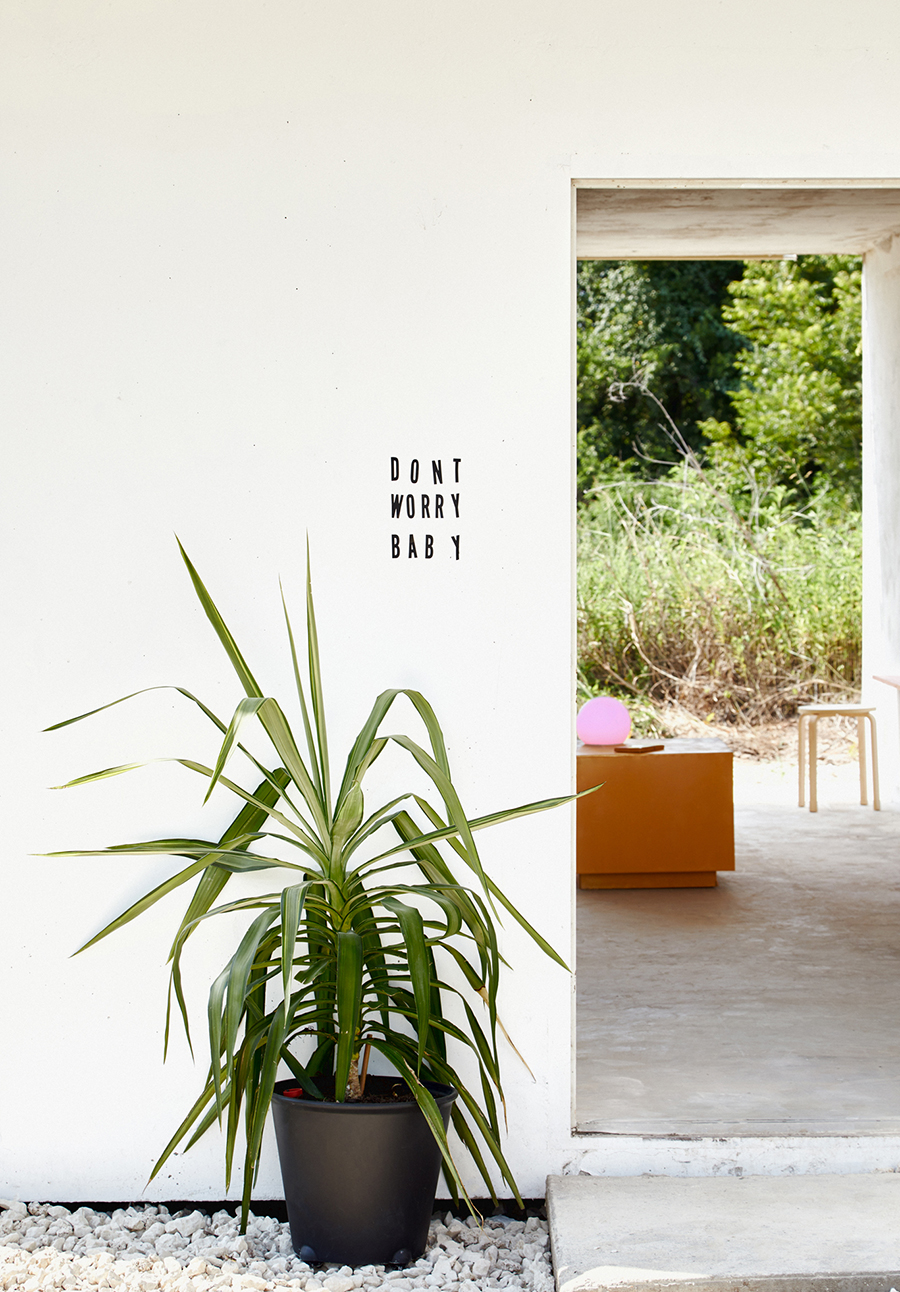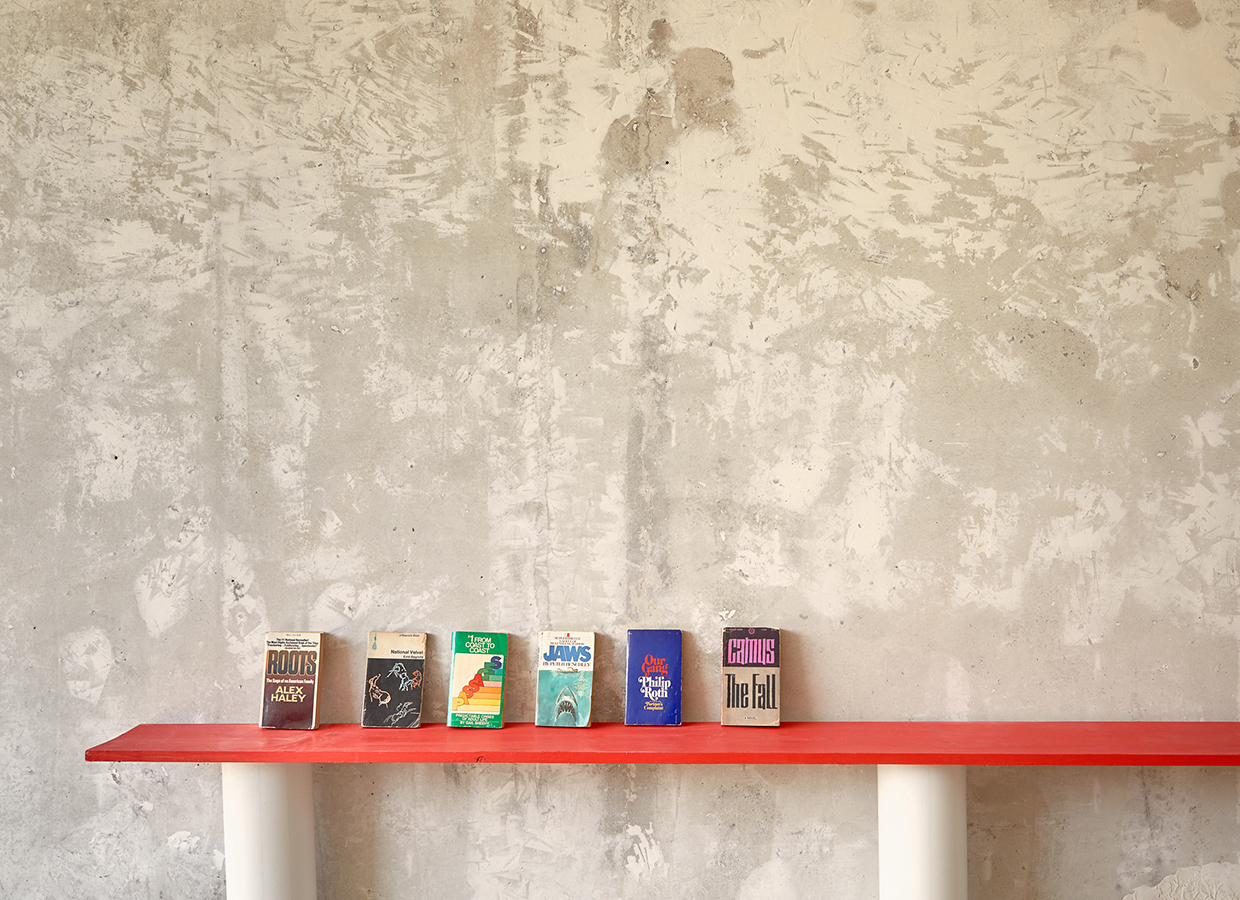 What's your favorite book based on its content?
There's a certain romanticism in reading self-help books from simpler times, so I try to keep those in stock. Right now I'm loving our 1977 version of Passages: Predictable Crises of Adult Life by Gail Sheehy. I haven't reached the part where a predicable crises of adult life is opening a concept shop in a former cement factory, but it won't surprise me if it's there.
What's your favorite book based on its cover?
I tend to favor '70s and '80s designs. The covers of some of Tom Wolfe's lesser-known story collections are so groovy and weird. I've always got my eyes out for those. Vintage Vonnegut is always top of the list too.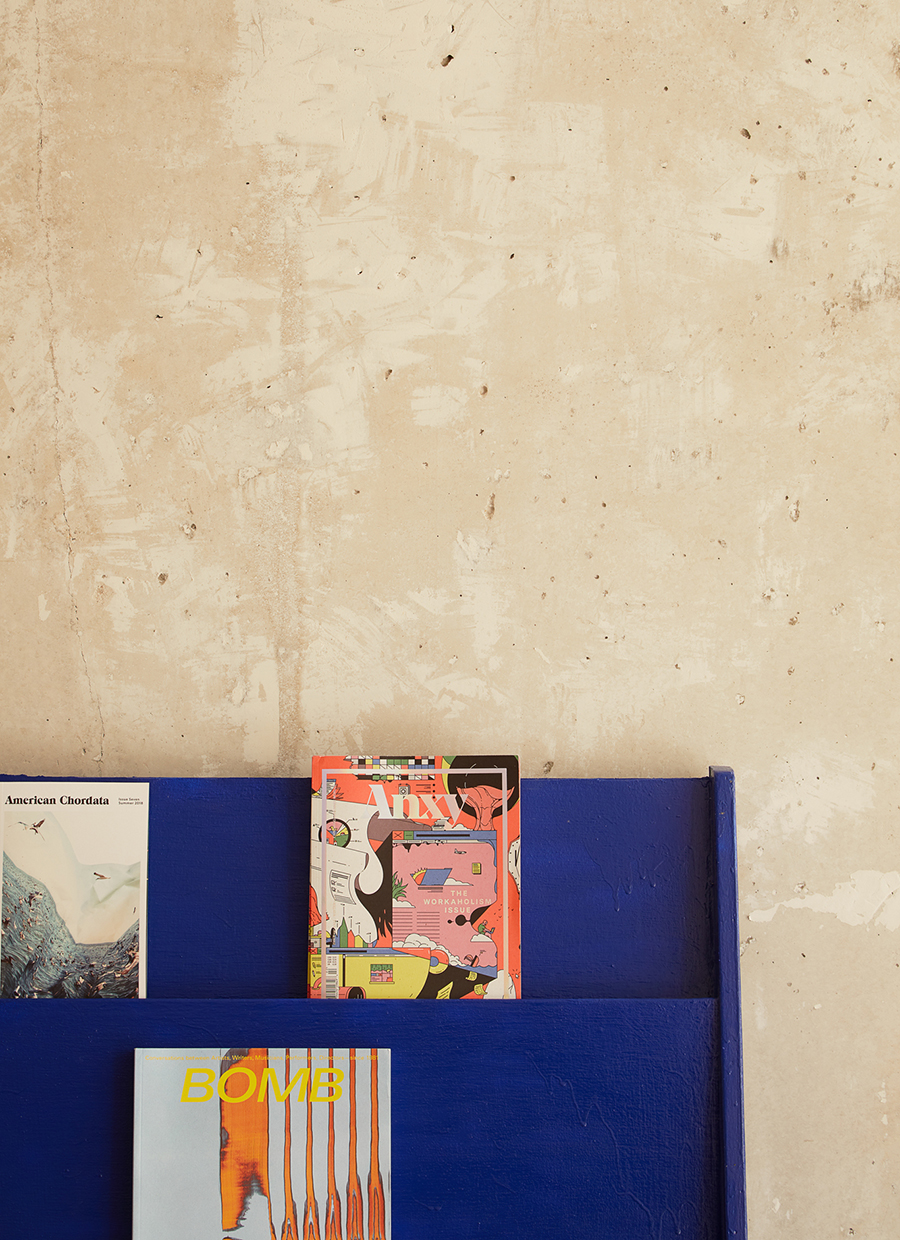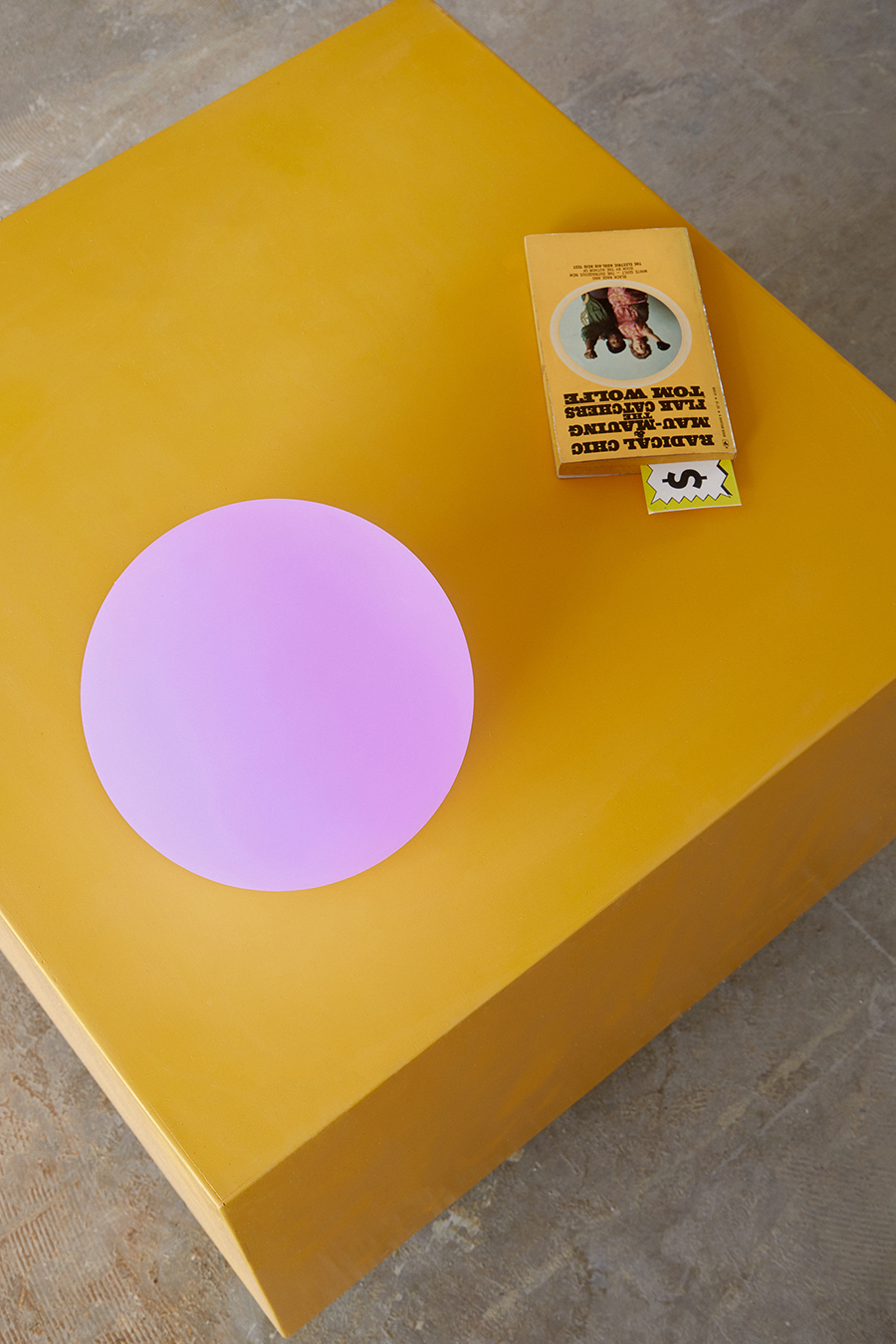 Can you tell me a little bit more about the furnishings? Is most of it anonymous or are there design pieces in there? What's that amazing lavender sphere?
Pretty much all of it is anonymous; almost all of it was a free Craigslist find that my husband and I upgraded with some sanding and paint.
Our mandate for the furnishings is that they be mobile and durable since they're somewhat exposed to the elements — one entire wall of the space was blown out before we found it. Rather than cover it back up, we leaned into the strangeness of having a three-walled store. We pack up the shop each night, but most of the furnishings stay in the space. It's actually a great reason to keep things fresh; we look at the shop as a blank canvas each day. Some days we cart out Wassily and Cesca chairs from our home, others we drag the furnishings out into the yard surrounding the space and take the shop al fresco. We embrace the indoor/outdoorness of it all and plan to mount gallery shows in the space and in the trees that surround it.
Donald Judd, John McCracken and Ellsworth Kelly were major inspirations.
The lavender sphere is an LED lamp with the ability to do a rainbow strobe — basically my favorite thing in the world 🙂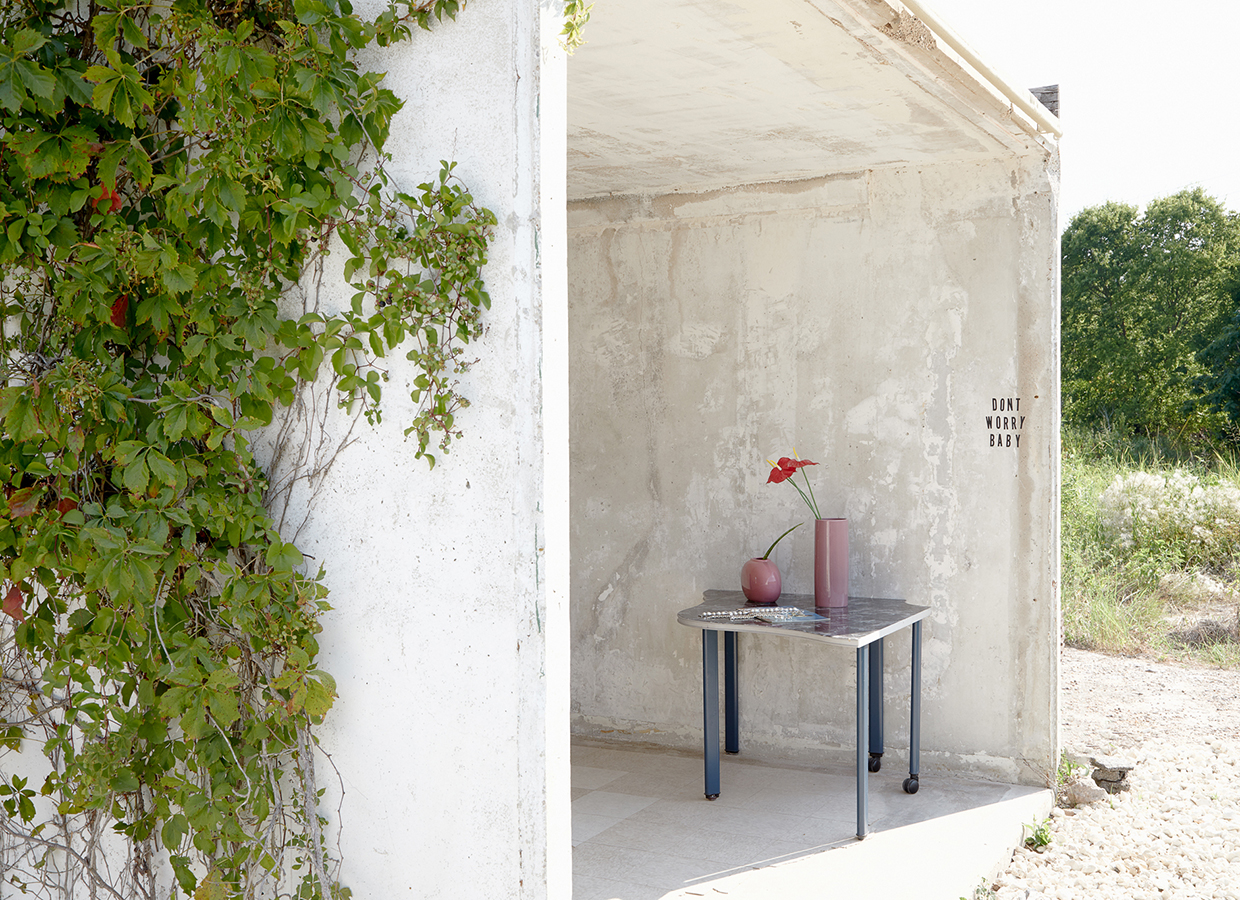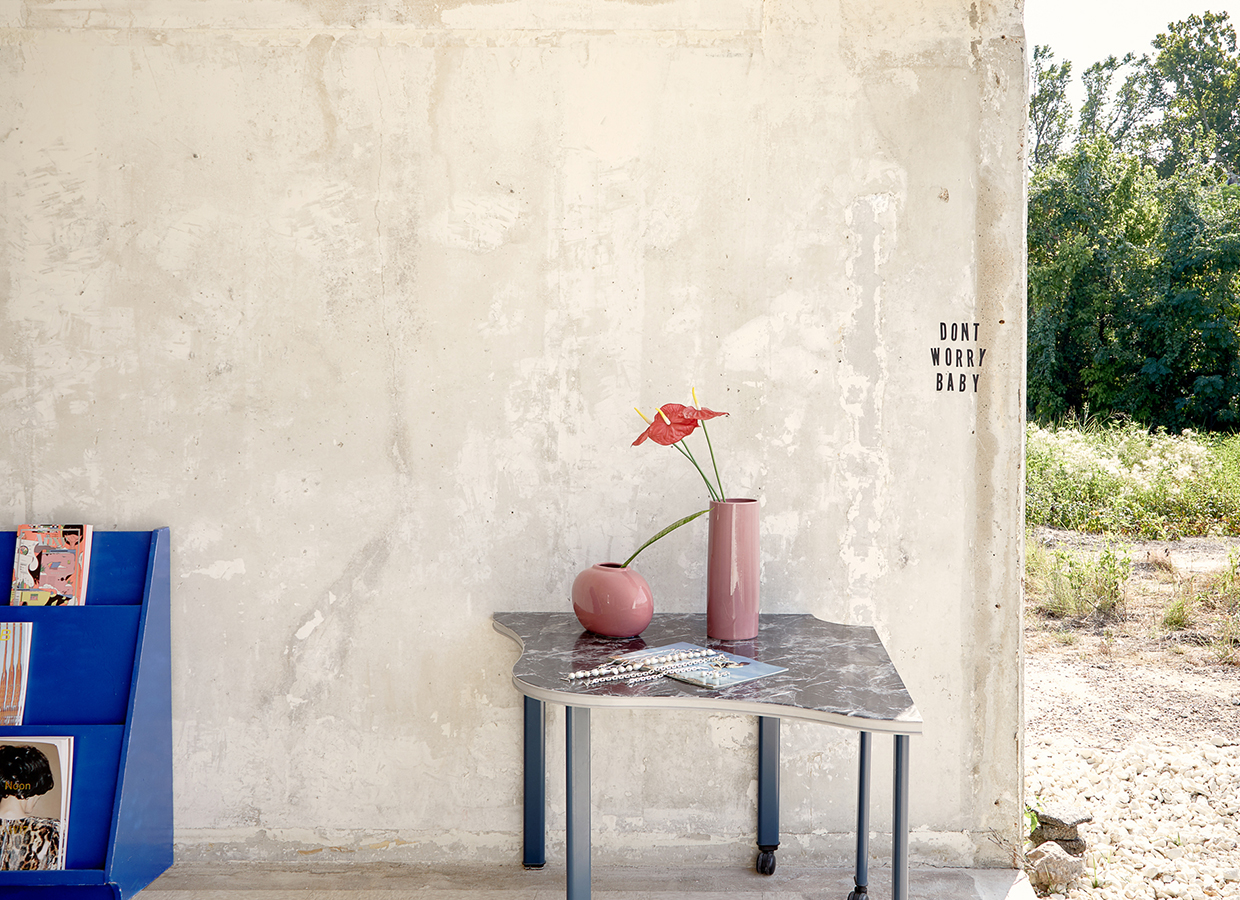 What has been the response? What are the kinds of conversations you overhear?
We started sharing pictures of very zoomed-in corners of the shop's fixtures while were were still under construction, and interest grew from there. We're operating on what we lovingly refer to as "Marfa hours," i.e. sort of sporadic, and are keeping the location a mystery. We're getting daily inquiries asking where we are and when we'll be open next. It's fun to build that anticipation a bit and get groups of people out there at once — meeting, mingling, flipping through our stock. We had a guy in the shop the other day who was really taking his time by the paperbacks, reading the descriptions of each one until he decided what he wanted to take home. To have someone really examining what we've chosen and buying into the whole idea was the best feeling.
Is Austin more of a design town or a literary town?
Austin really feels like an "anything" town, especially when it come to the arts. There is such good creative, collaborative energy here. The cultural calendar revolves almost entirely around folks launching things and supporting each other's projects. Austin is perhaps best known for its food and music scenes, but arts and design are coming into moments of their own.