09.15.18
Week of September 10, 2018
A weekly Saturday recap to share with you our favorite links, discoveries, exhibitions, and more from the past seven days. This week: Your weekly pink interior from Melbourne, enigmatic lighting inspired by the Wiener Werkstätte (casual!), and an expansive exhibition that confronts the limits of materiality.
Discoveries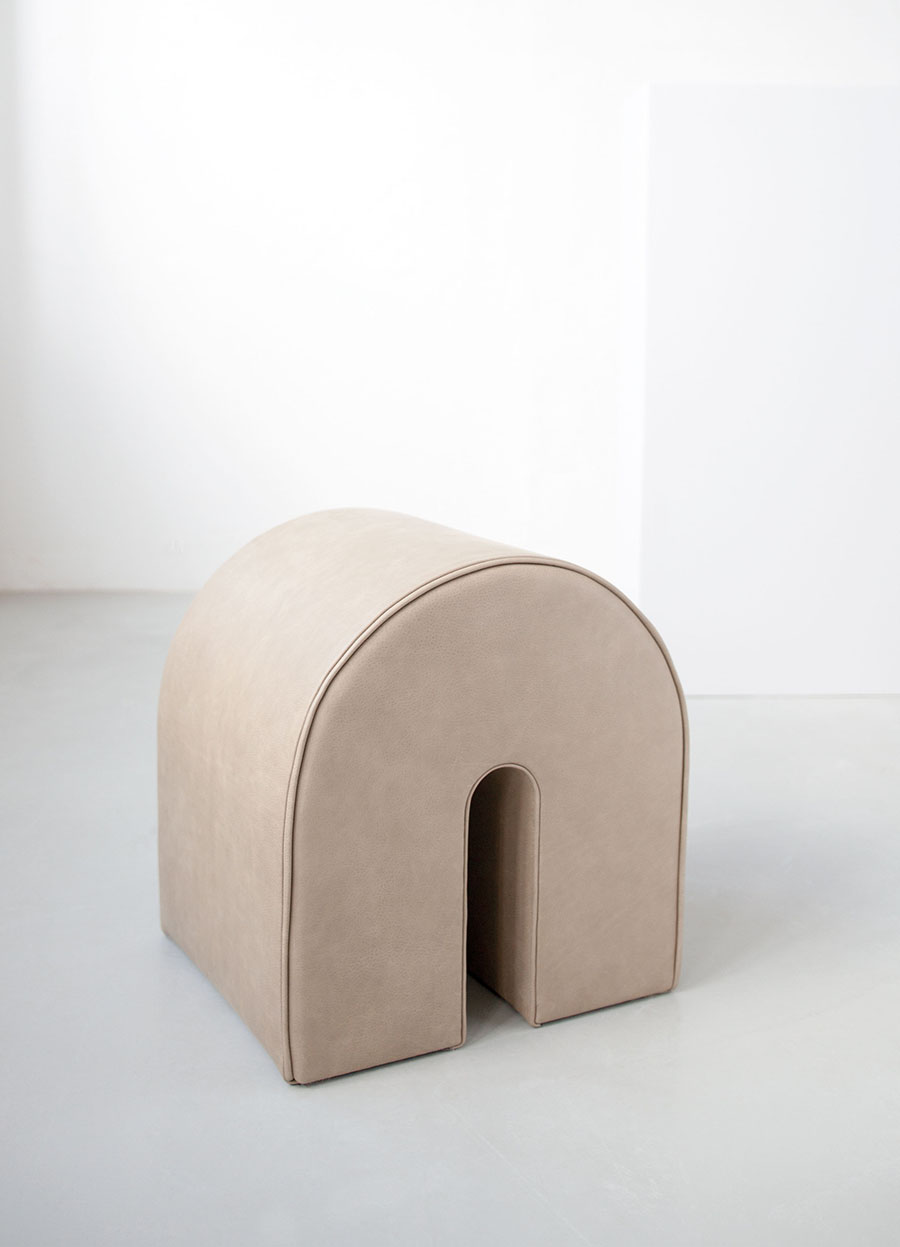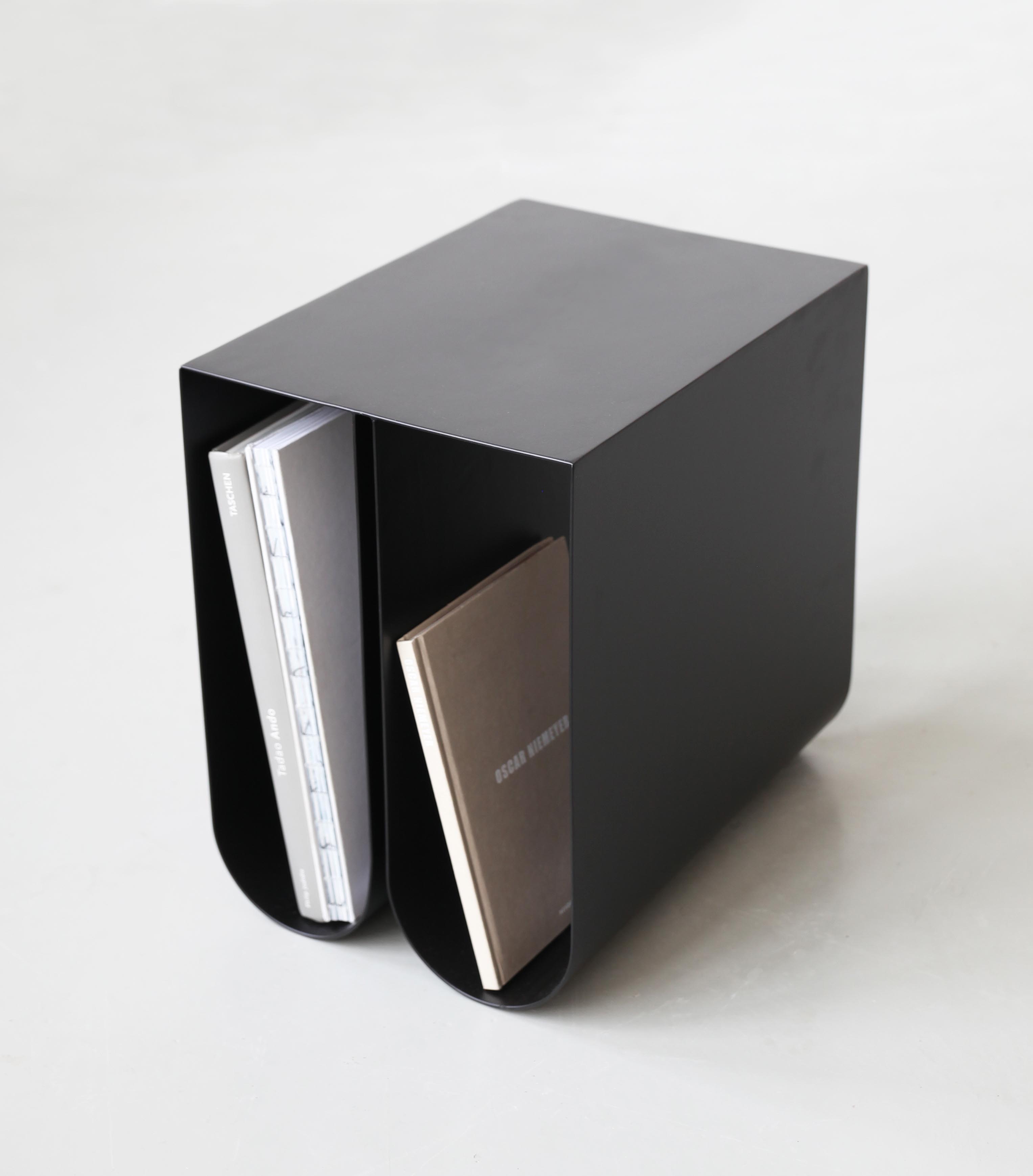 The pieces from designer Kristina Dam's Gallery Collection might be best described as "functional graphic accents;" take, for instance, the aniline leather pouf with its geometric proportions, or the Curved Side Table in slick black powder coated steel with extra storage thoughtfully built into the base.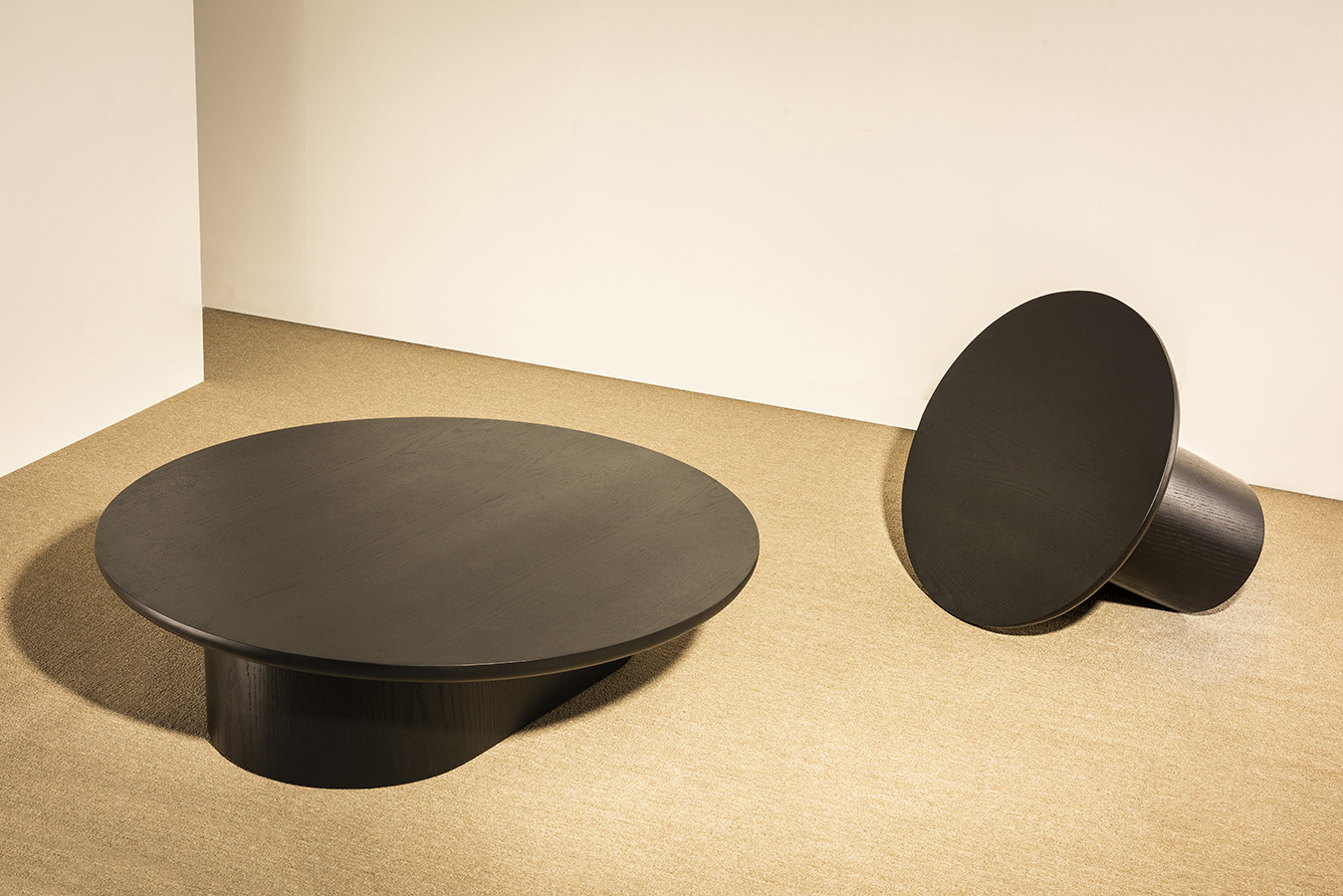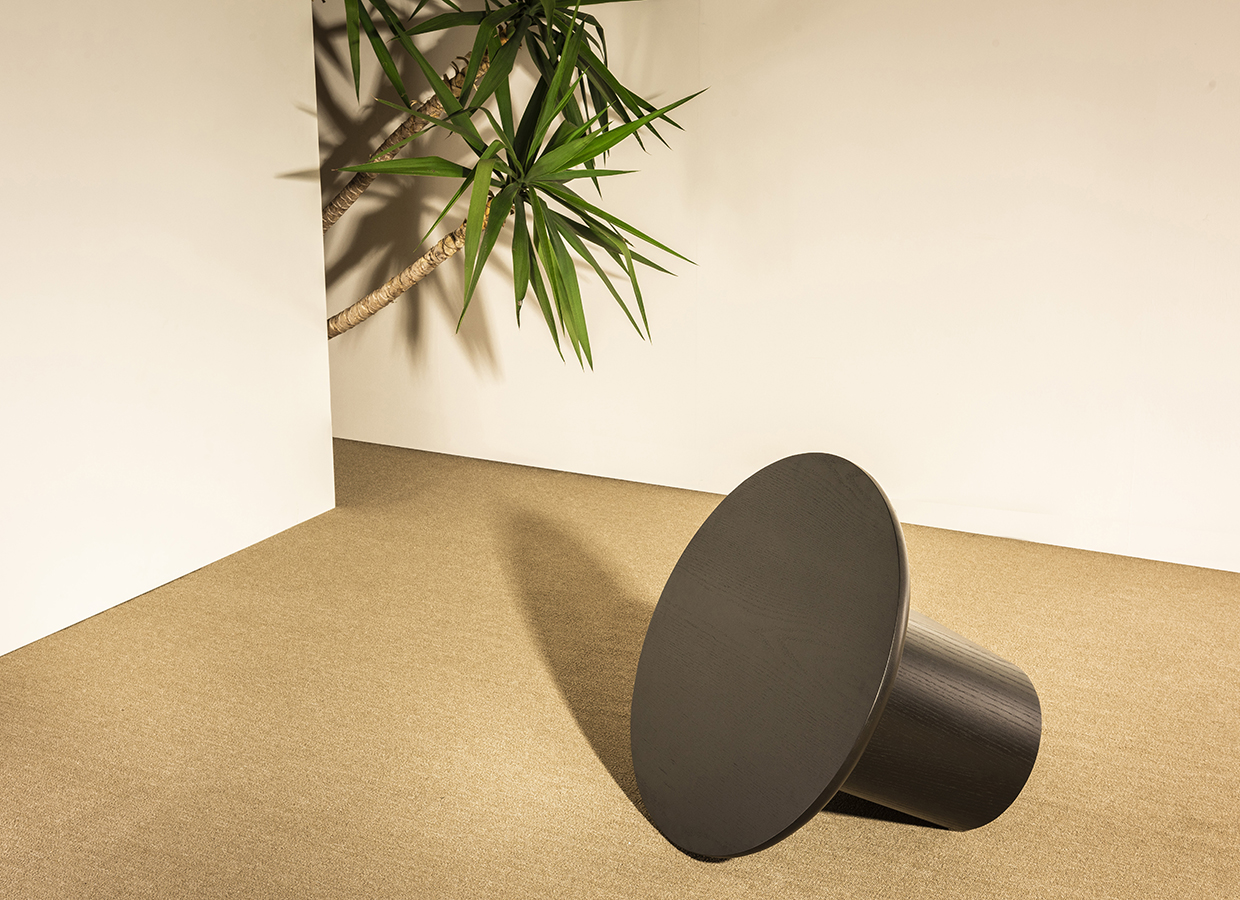 Estudio Rain's Porto tables are composed of a circular top on a sturdy, oblong base made of solid ebonized Tauarí wood; the juxtaposition is meant to evoke movement "as they elude the gaze, changing according to the viewing angle."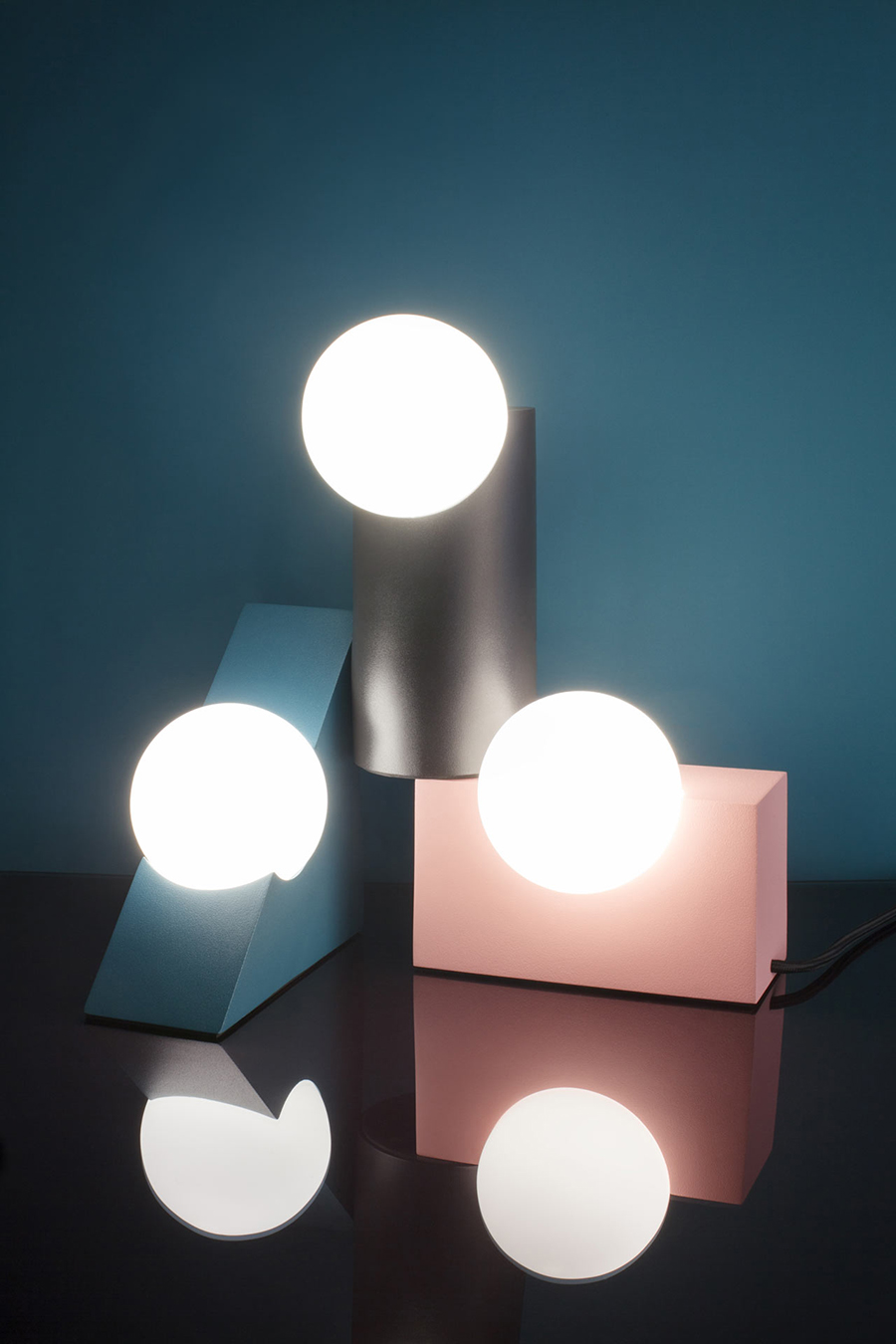 A new lighting collection from Melbourne-based Milligram Studio and One Design Office (ODO) is aptly titled FORM; the lamps are available in four matte colors and three shapes and can be grouped interchangeably or used solo to create unique, task-specific lighting arrangements.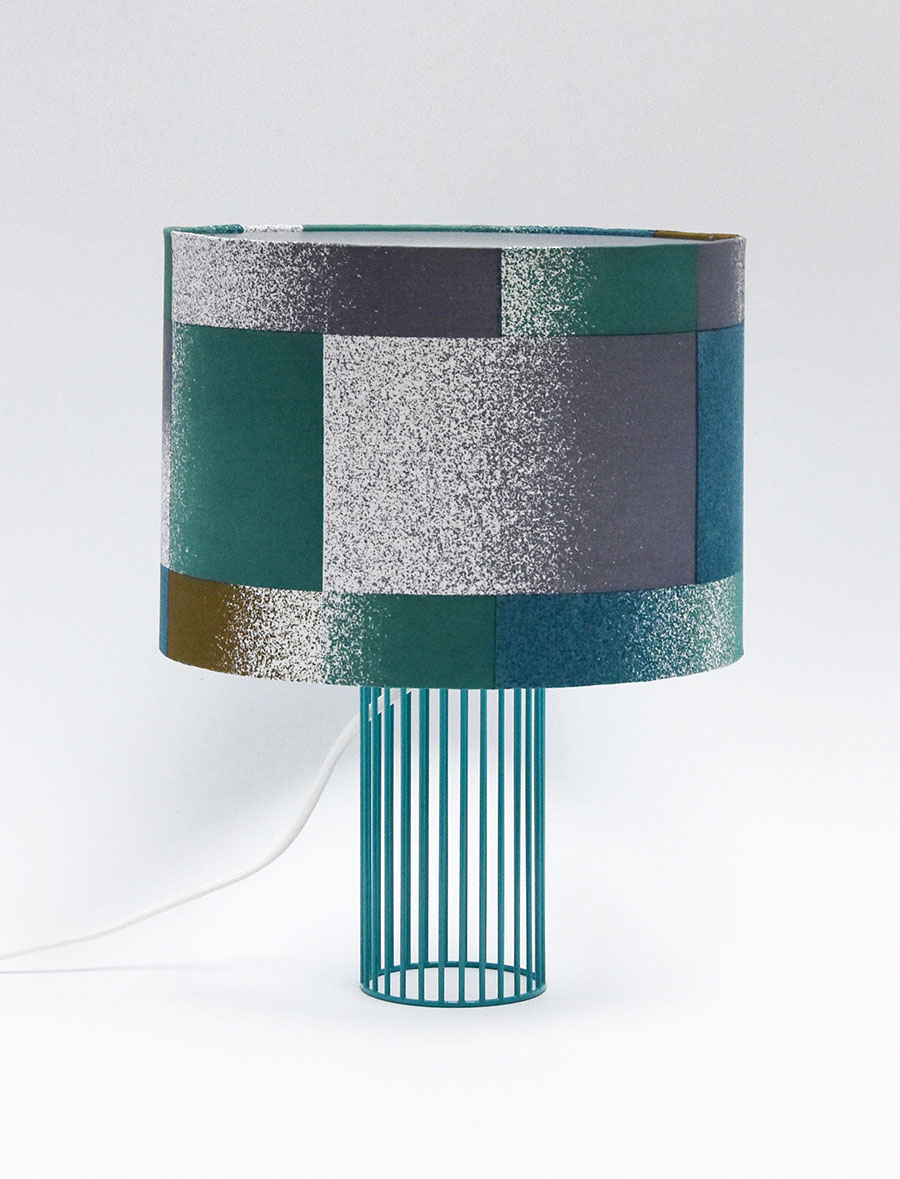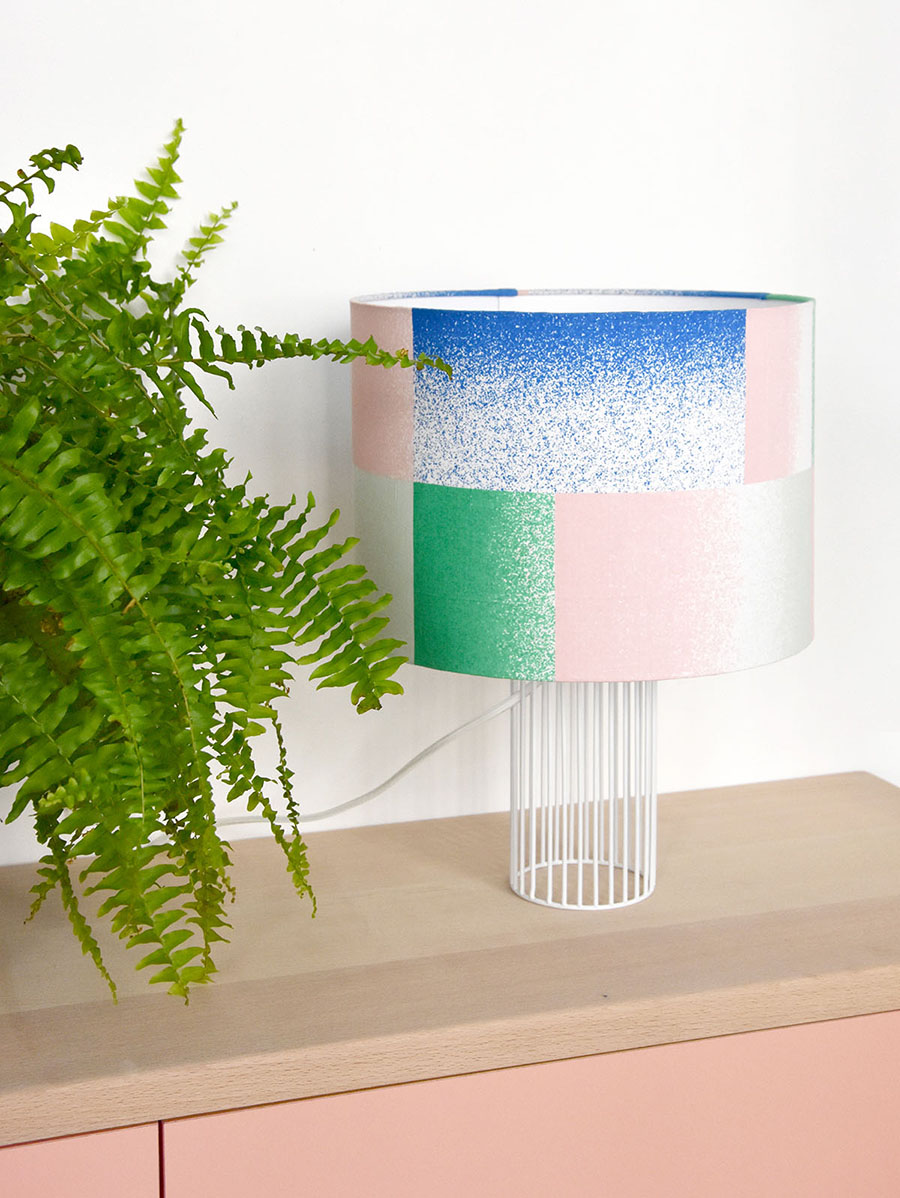 Colonel Studio collaborated with Mapoésie on the Magic Lamp, with a shade available in 3 different colors (purple, blue and khaki) and a base in white or complementary blue. It's giving me major Florida beach house vibes — maybe a nice accompaniment to some shell decor?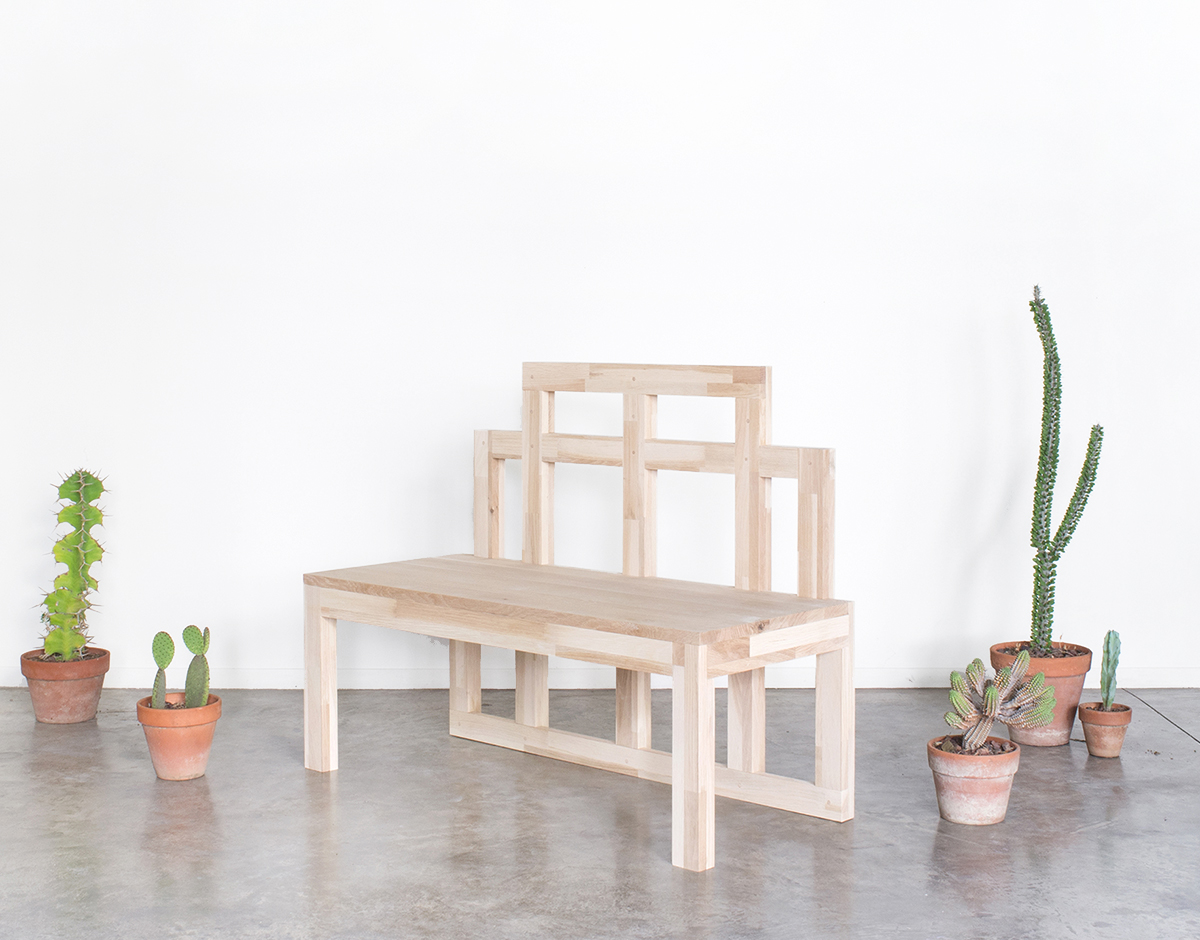 The French-Austrian duo Celia-Hannes' Superfurniture Bench, made of oiled oak wood slats connected with cherrywood teenails, is described by the duo as "enigmatic" and "archetypal." "We took our inspiration in the clear forms of vernacular rural furniture of the Austrian alpine region as well as in the Viennese modernist objects of the Wiener Werkstätte."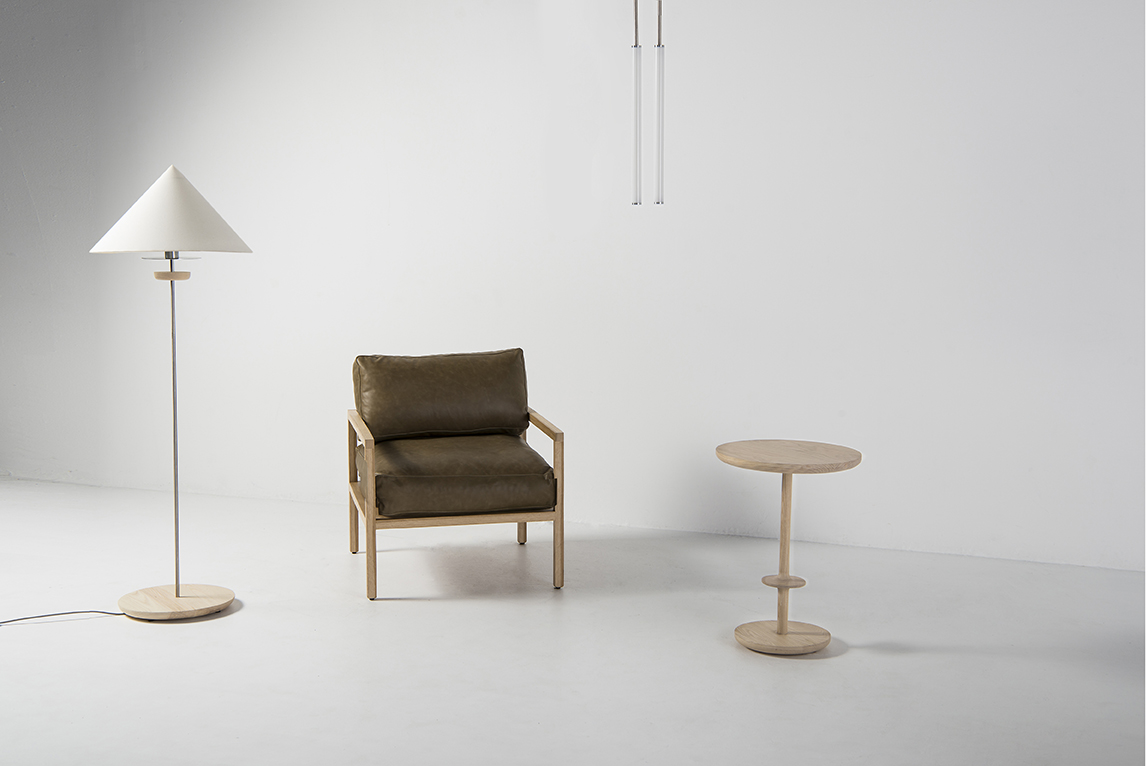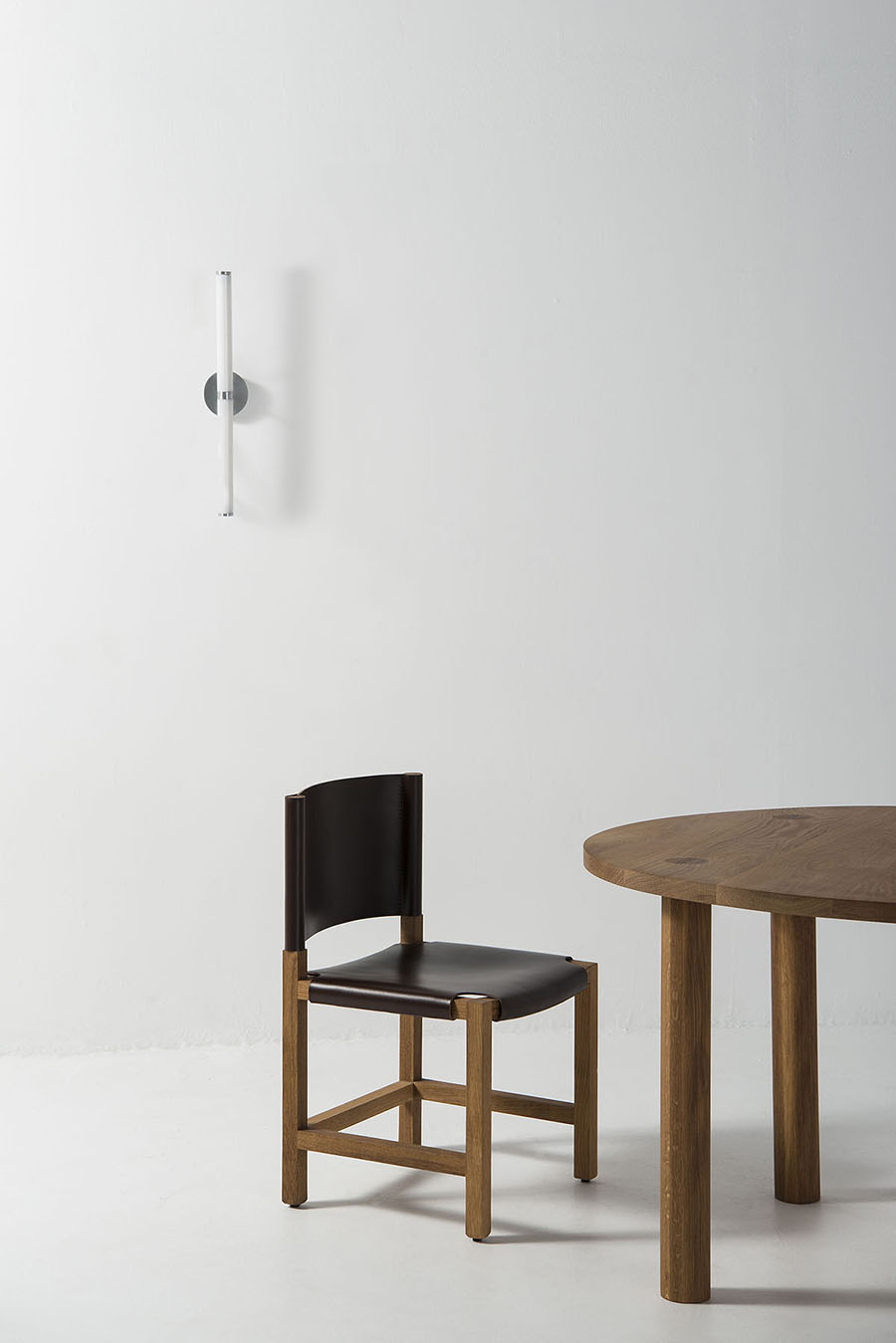 New Zealand-based Douglas and Bec recently launched their latest collection, called Turn; our favorite is the floor lamp whose form is inspired by traditional Dutch headwear.
Interiors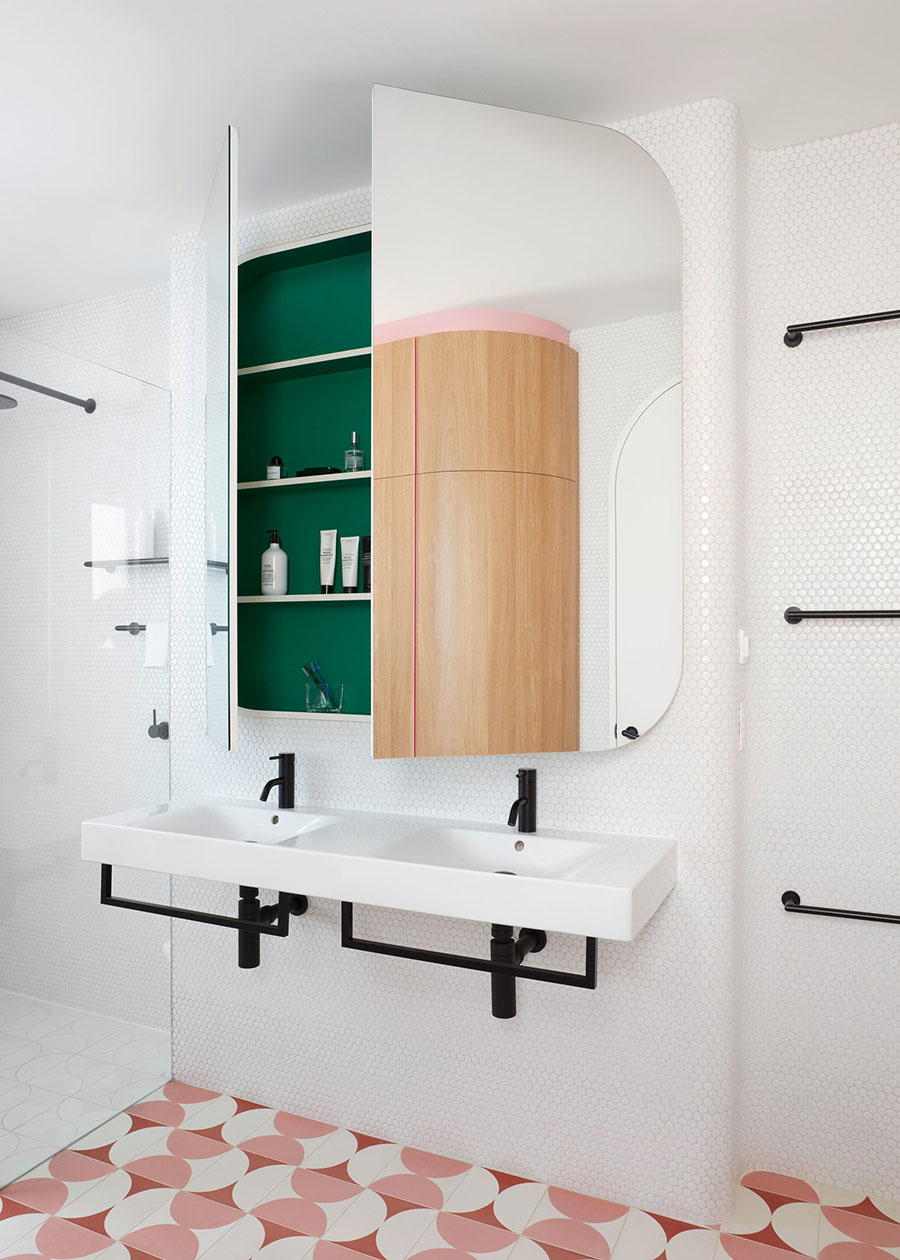 What's in the water in Melbourne? Or is it sprinkled on the avocado toast? Either way, here is yet another hard-hitting interior from halfway round the world: a Winwood Mckenzie-restored 19th-century terrace house in which this undulating pink bathroom steals the show.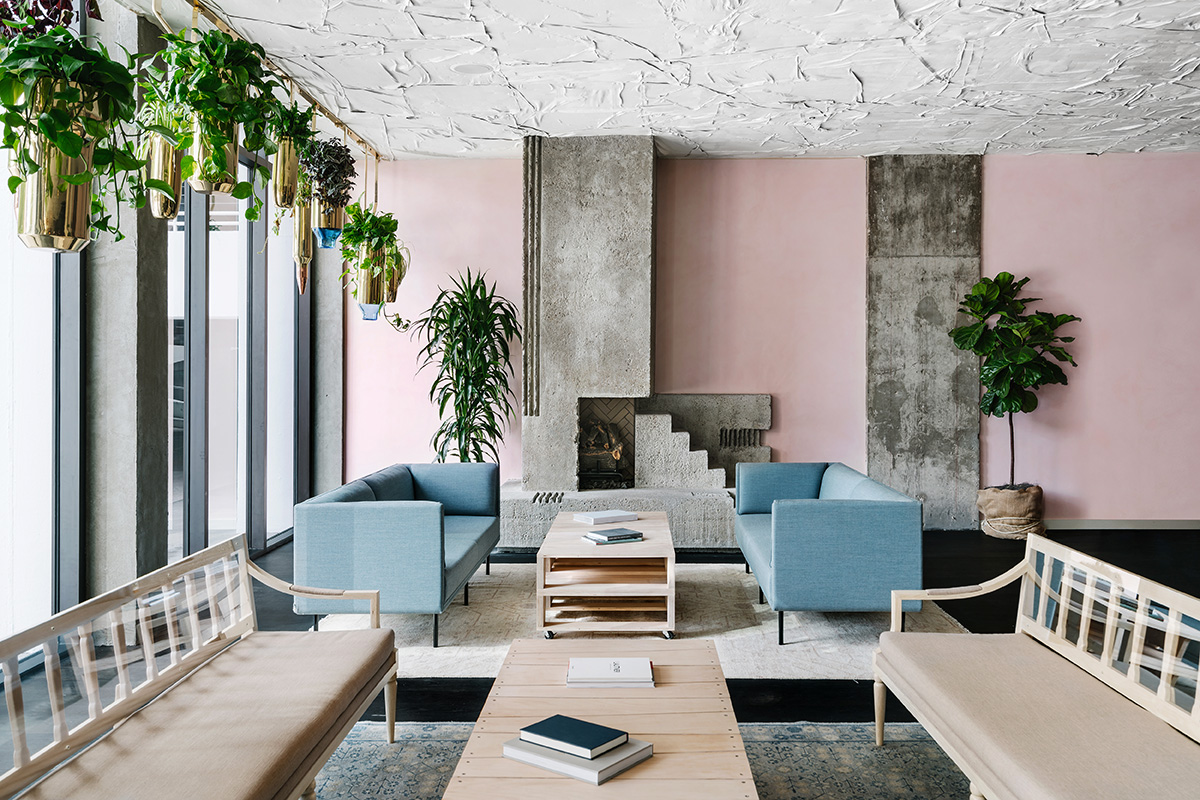 The third Line hotel is now open in Austin inside an iconic, mid-century modernist building originally erected in 1965. Featuring 428 guest rooms with expansive lake and city views, interiors by Los Angeles-based designer Sean Knibb and architecture by Austin-based Michael Hsu, the hotel looks to be another stunner; it also boasts a restaurant helmed by Top Chef season 10 winner Kristen Kish. Road trip!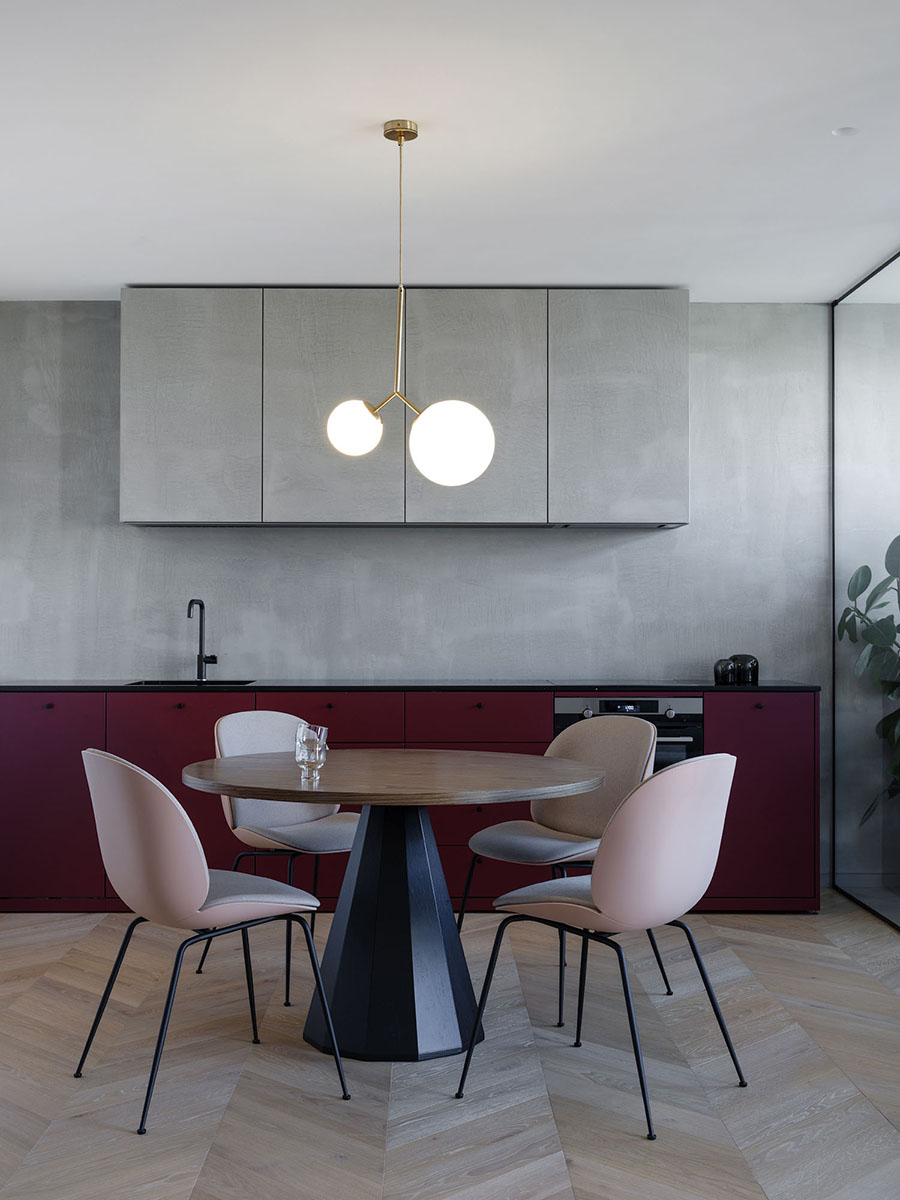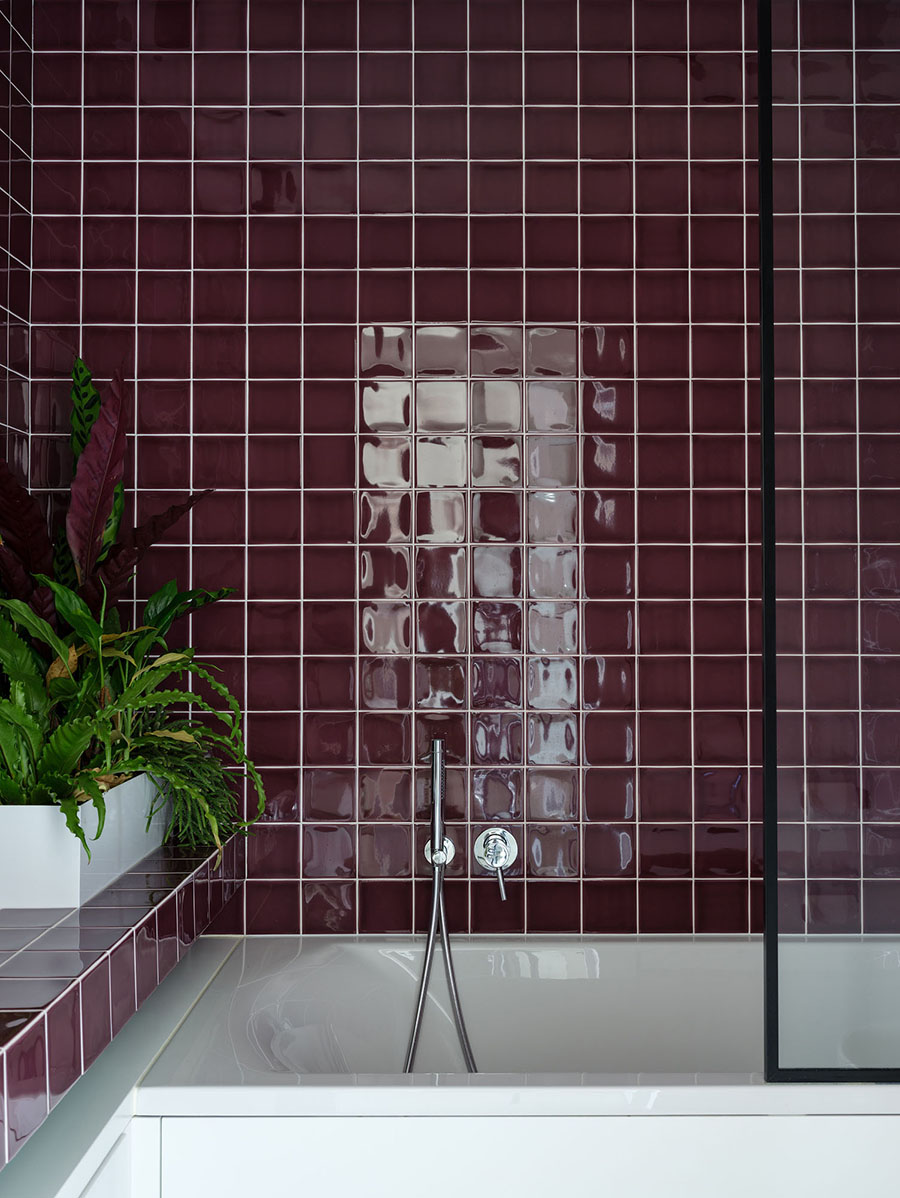 Kiev-based designer Iya Turabelidze shared this beautiful project, a free-flowing interior in a "wine palette—from Rosé to Bordeaux" outfitted with the best of Scandinavian design (Gubi, Bolia, Menu, AndTradition) as well as custom-made pieces. Maroon tile in a bathroom: how do we feel?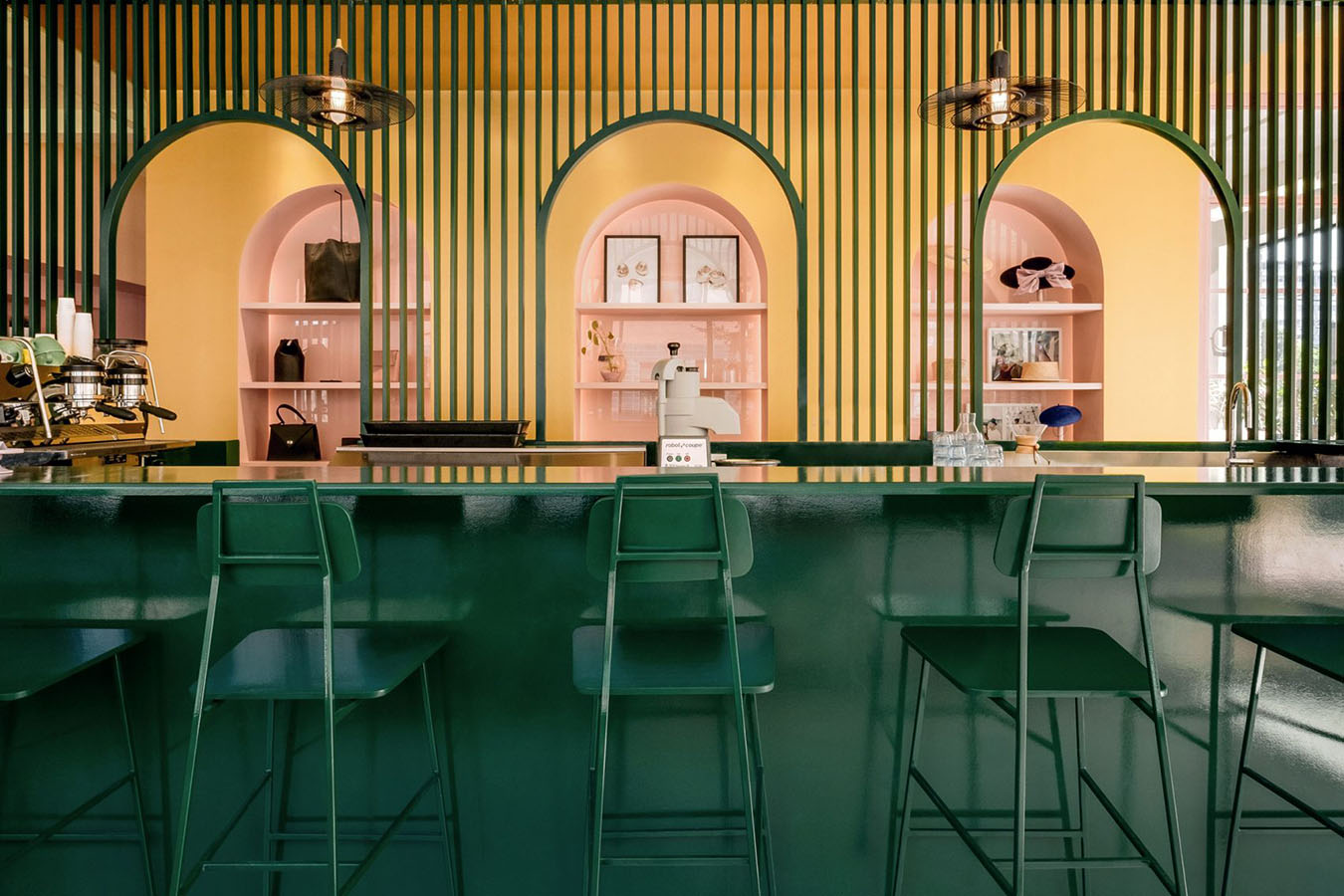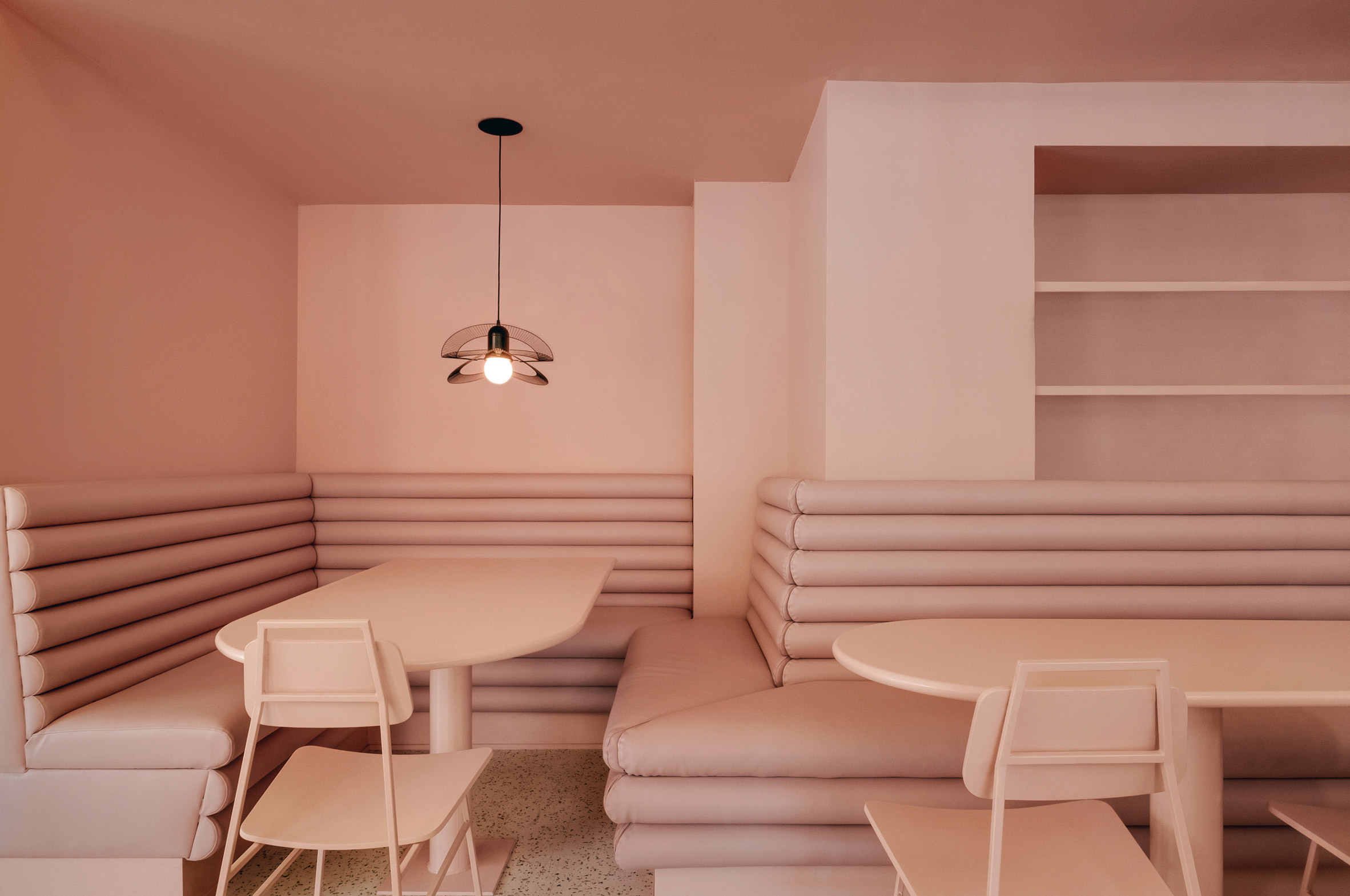 Dezeen shared this eye-catching café-cum-boutique-cum-artisan's workshop designed by Montreal-based studio Appareil Architecture. Located in a formerly vacant office space, Pastel Rita as it's now known spans 1,500 square feet and uses color to delineate each area's unique function.
Links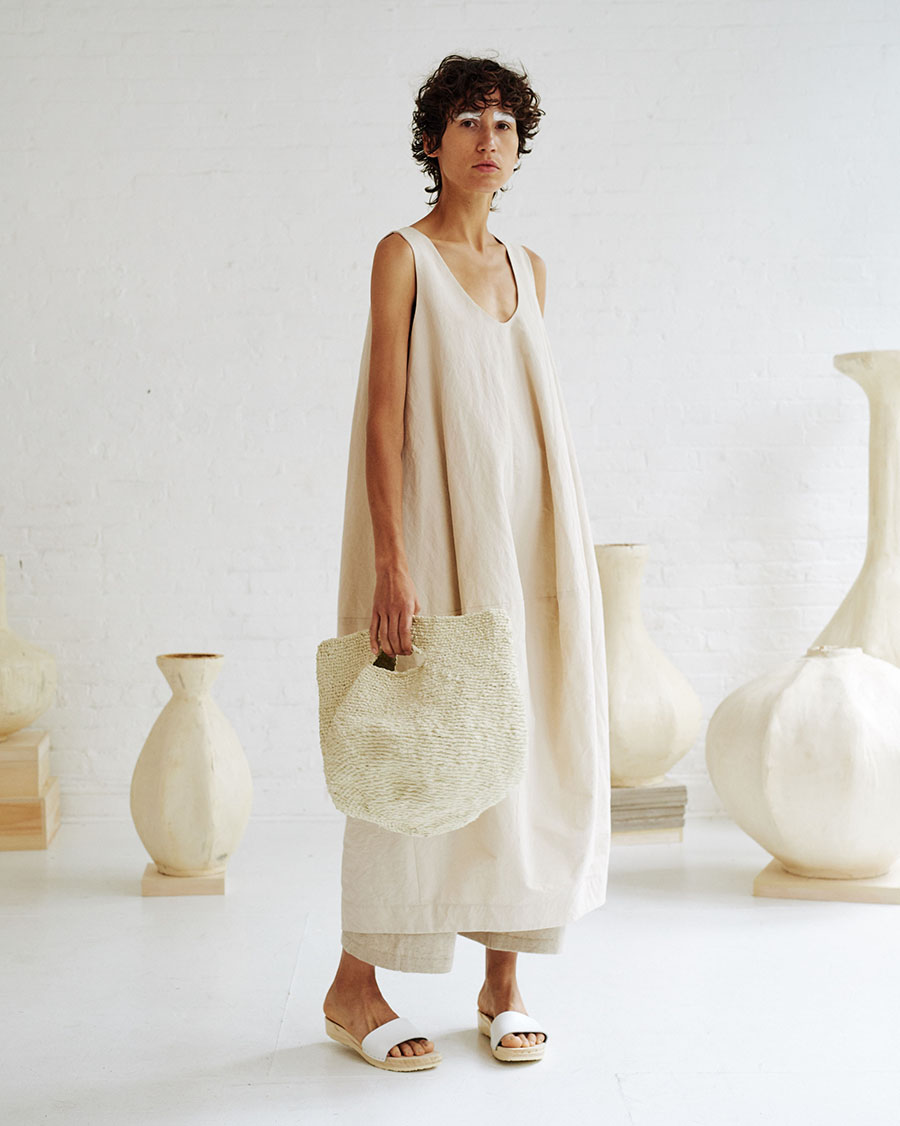 Fashion designer Lauren Manoogian set her latest collection against a sculpture installation by artist Zachary Armstrong; the over 120 vessels "build off the framework of Armstrong's father's own ceramic practice, though no clay or firing is used."
Exhibitions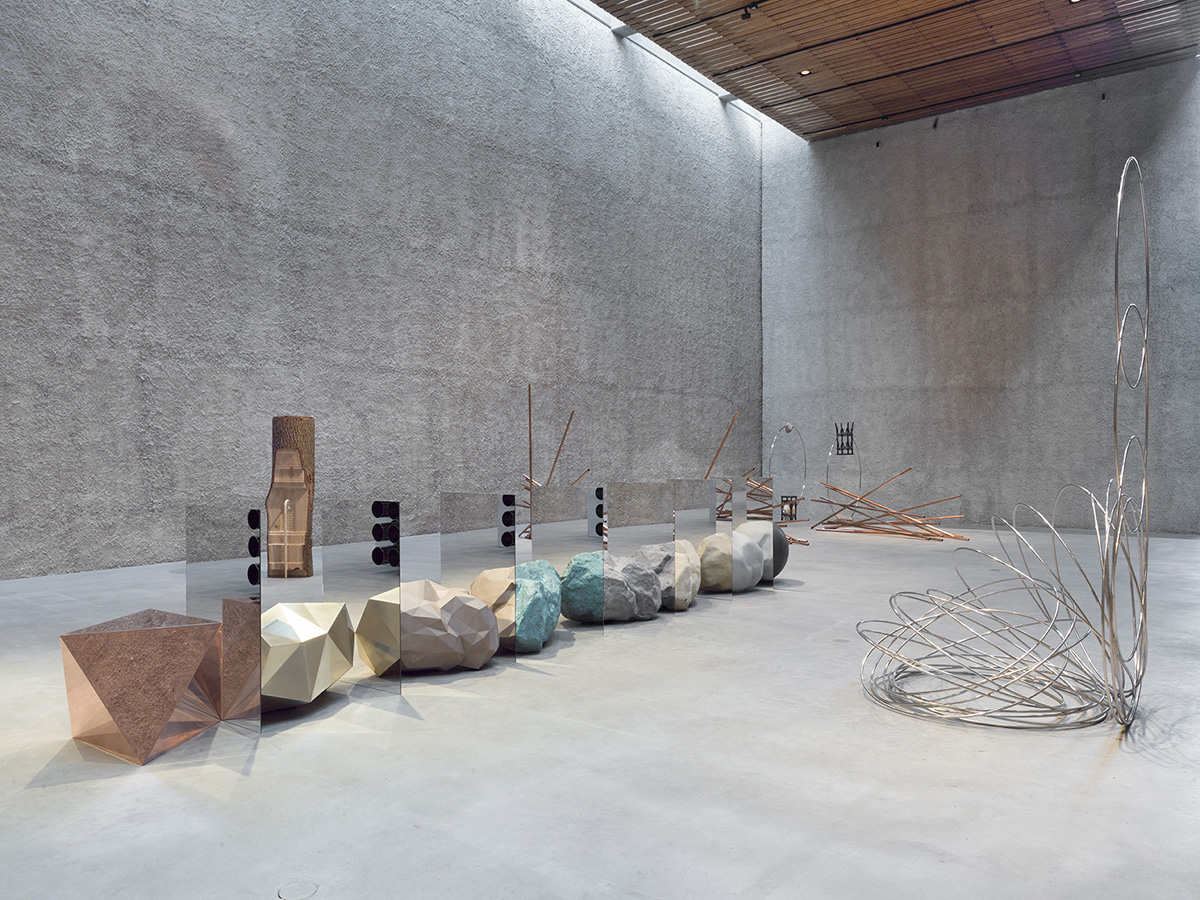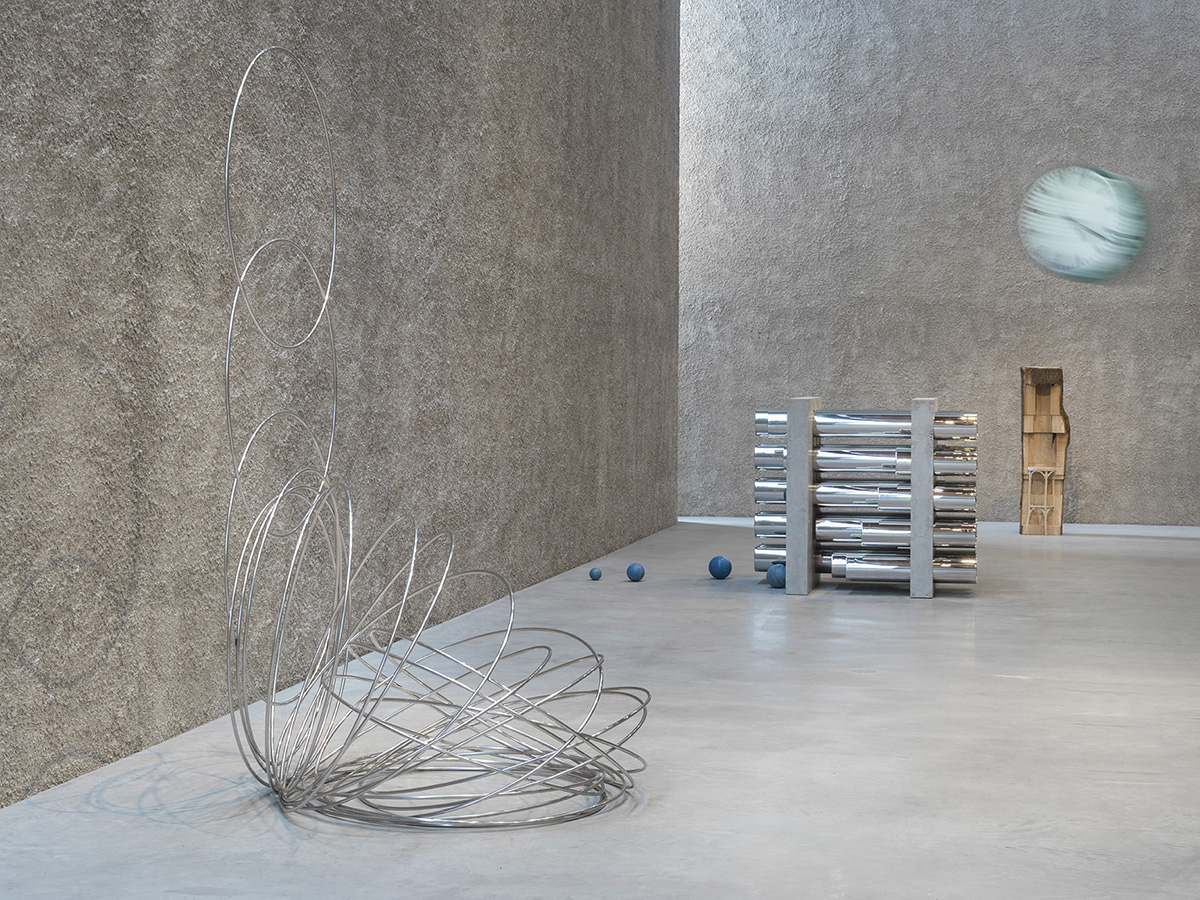 Monica dubbed the centerpiece of Alicja Kwade's exhibition Entitas at Köing Galerie (pictured above and at top), "one of the coolest things I've ever seen," which is obviously saying something. The exhibit brings together a series of the artist's works to confront the emptiness of materiality; i.e. "The surface of Carrara marble, or a diamond, for instance, may appear to have hard and massive structures, but only a series of atoms form them, which in turn contain: nothing."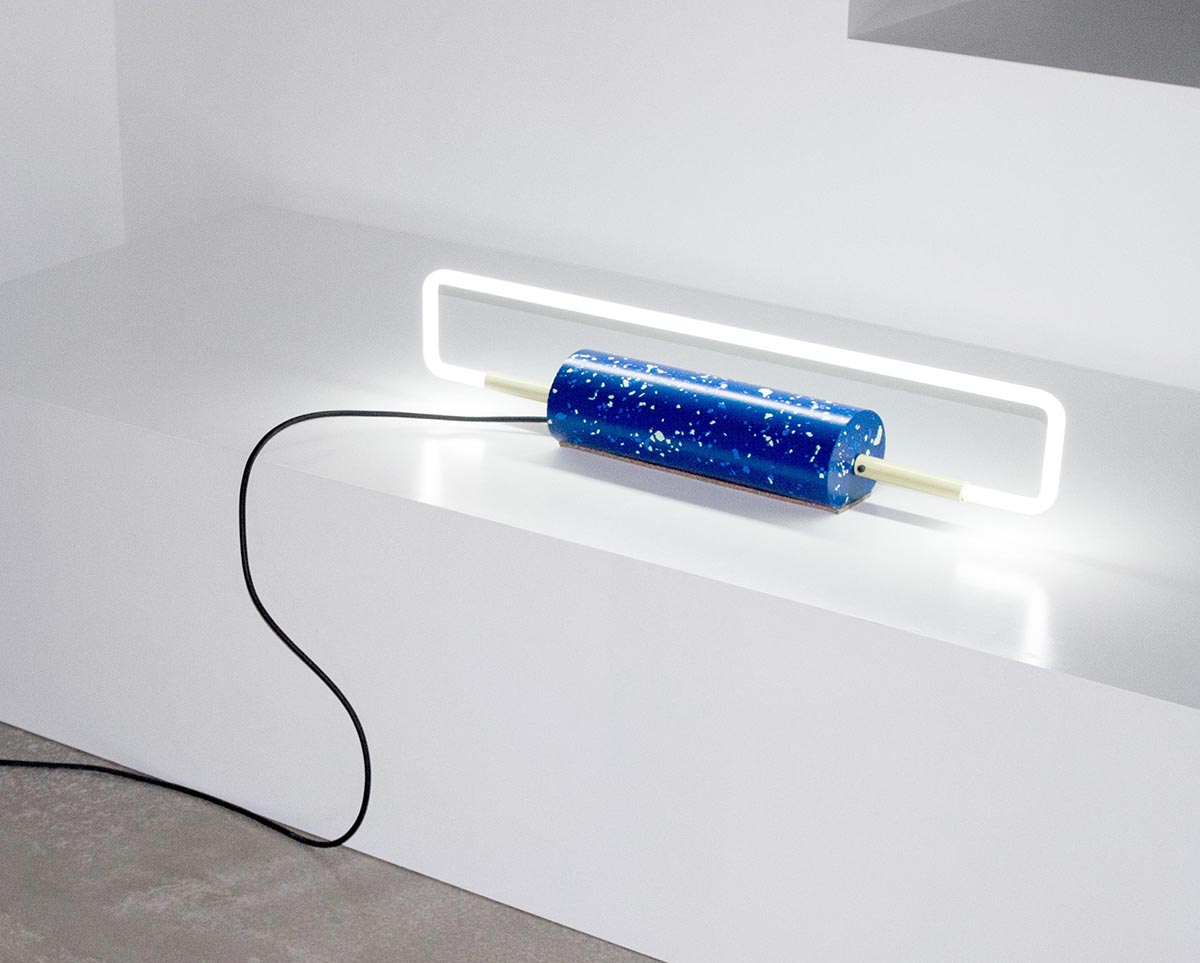 Brussels-based gallery and online platform Fracas is currently exhibiting Blátt millispil, a group of "inbetween" objects that explores the eternal now by Þórey Björk Halldórsdóttir & Baldur Björnsson, who work as the Icelandic creative studio And Anti Matter.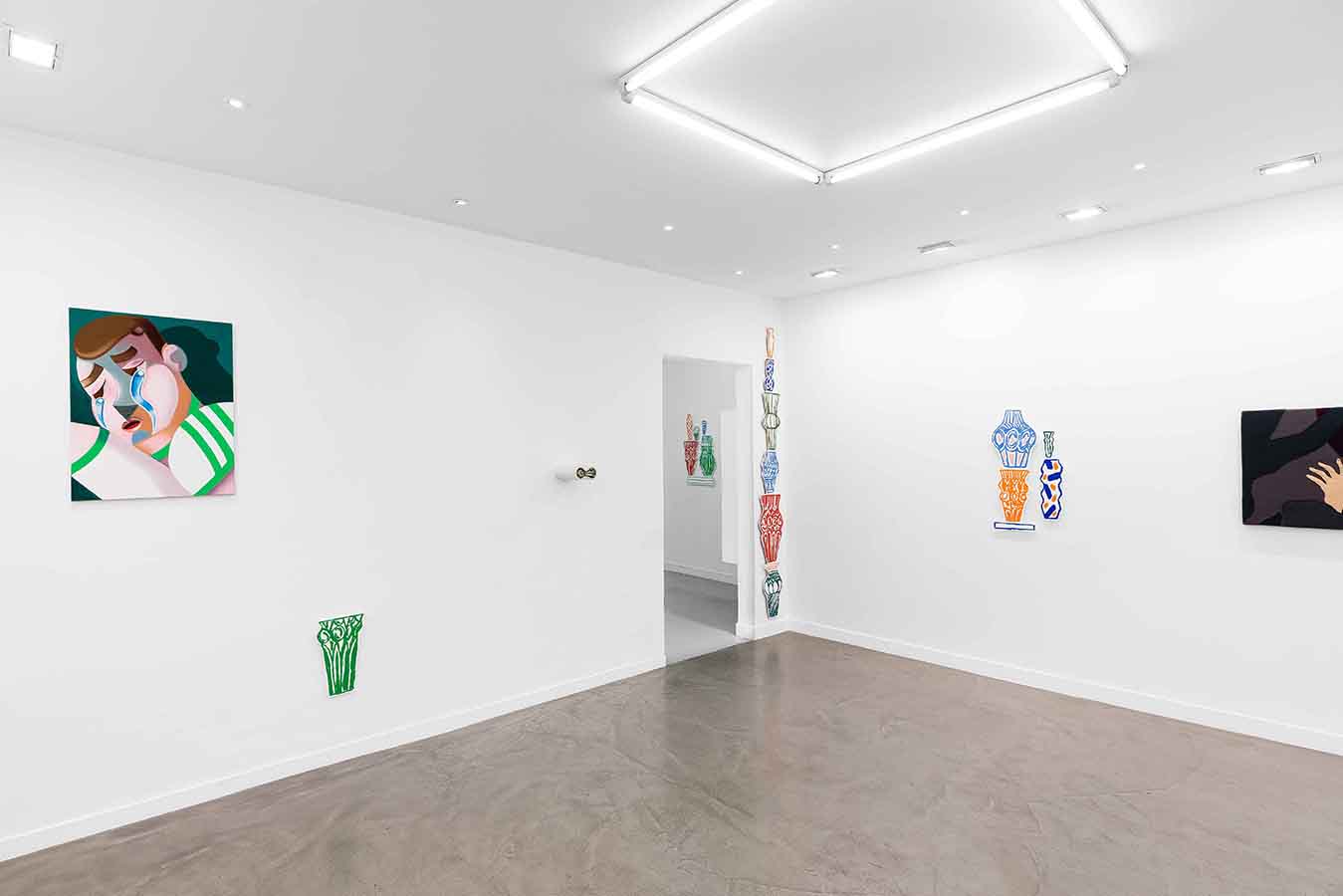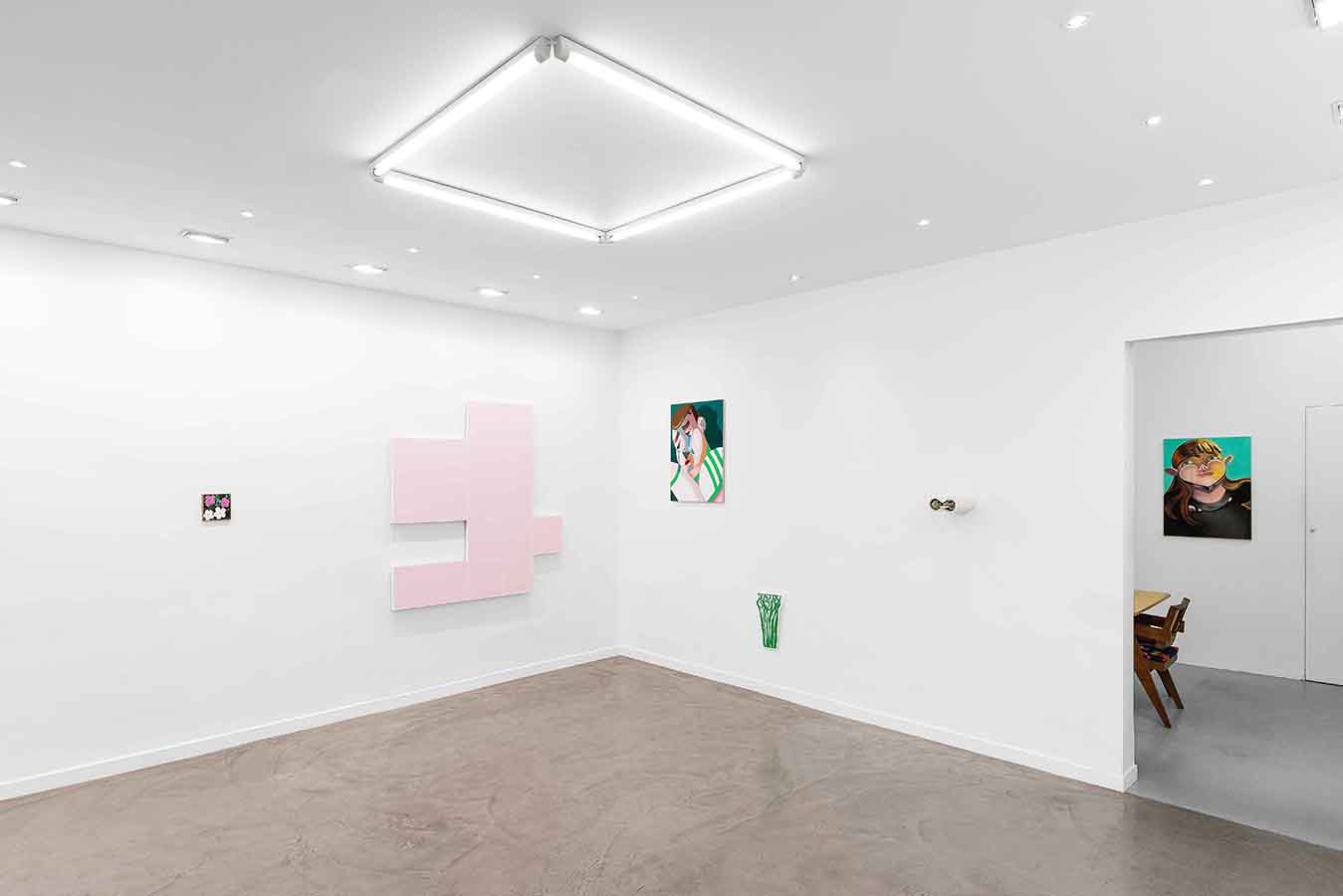 Paris-based Galerie Derouillon is currently showing Crack A Cold One, a group show curated by Simon Sixou featuring the work of Alexandre Benjamin Navet, Gina Proenza, Chalisée Naamani and others.