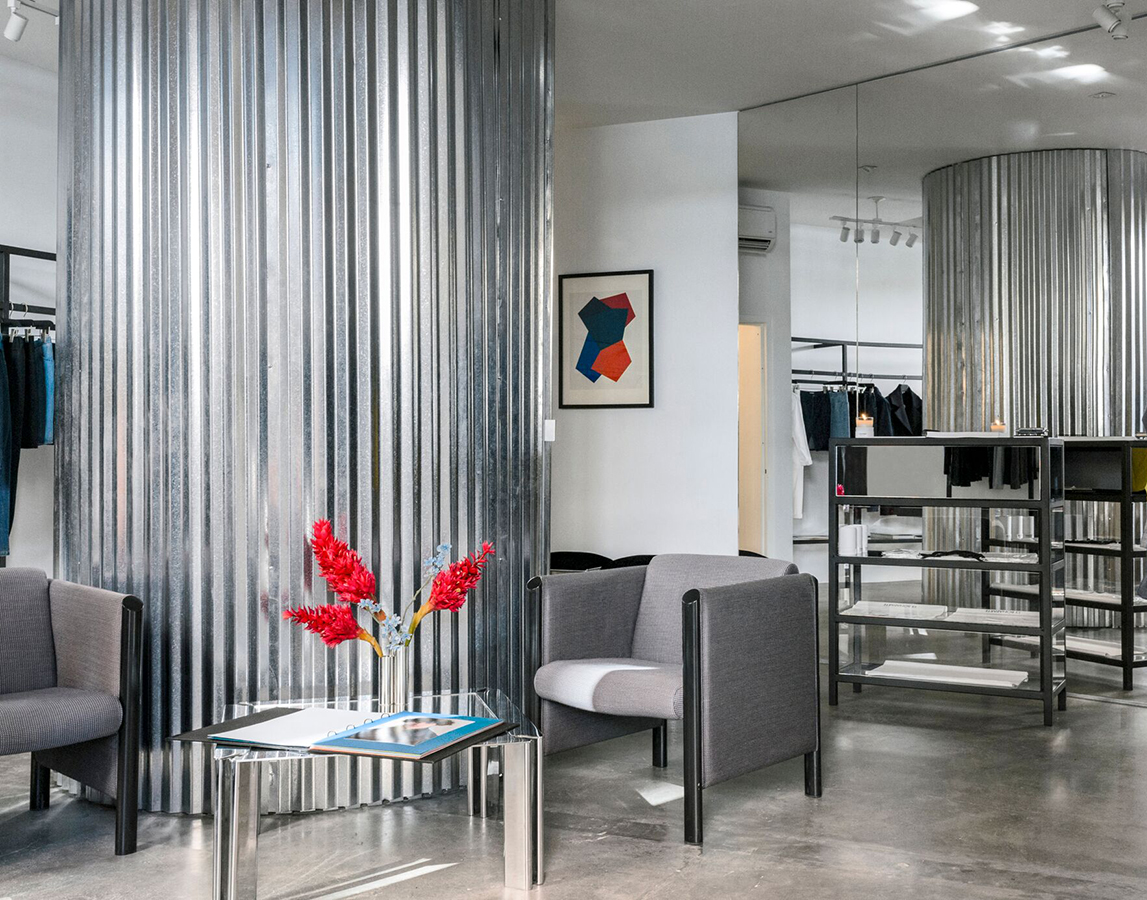 A weekly Saturday recap to share with you our favorite links, discoveries, exhibitions, and more from the past seven days. This week, we're tracking the interior design scene developing in Moscow, seeing ourselves in a new Cold Picnic rug, and celebrating the return of a lost archetype: the CD rack (this one's by Odd Matter!)
Interiors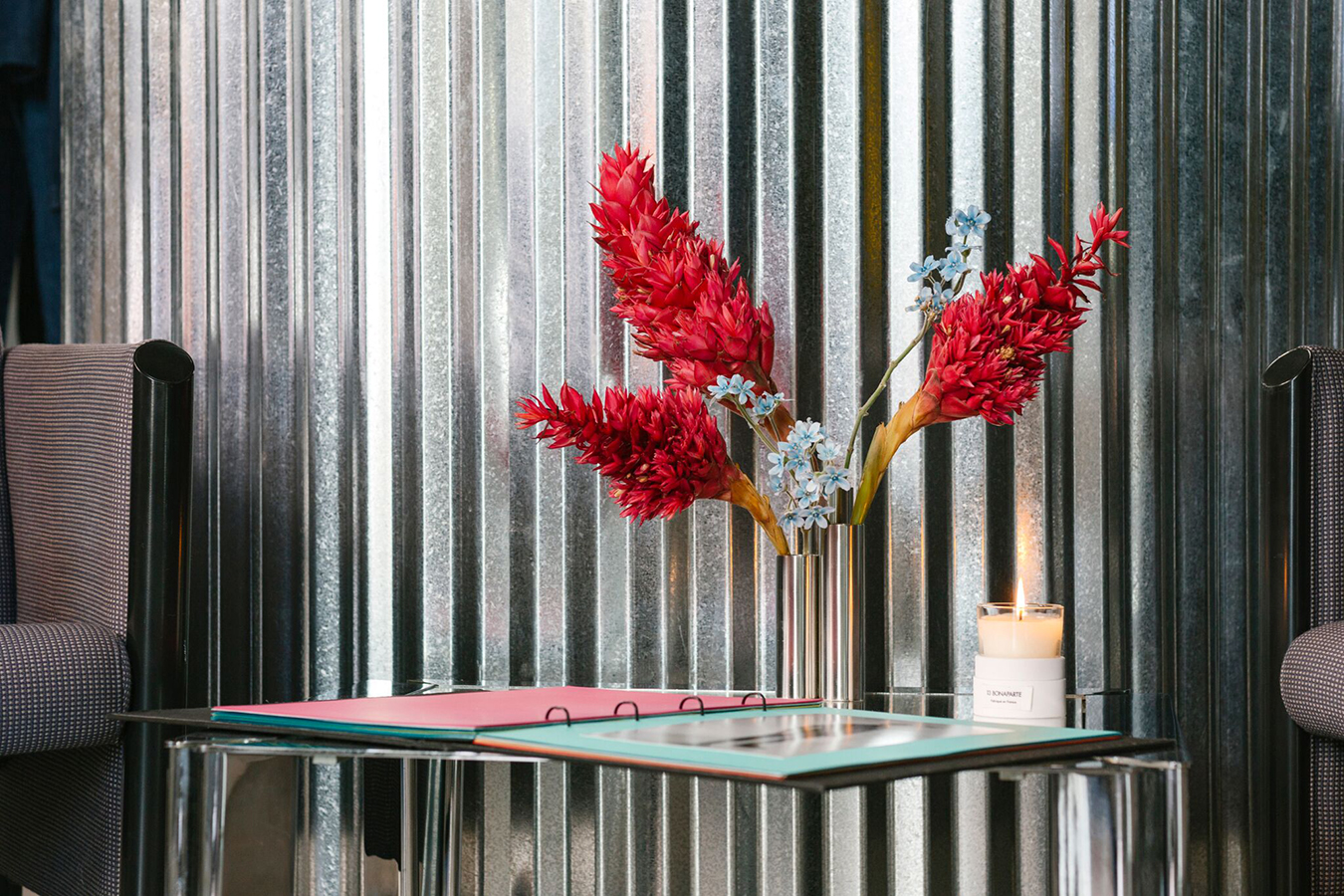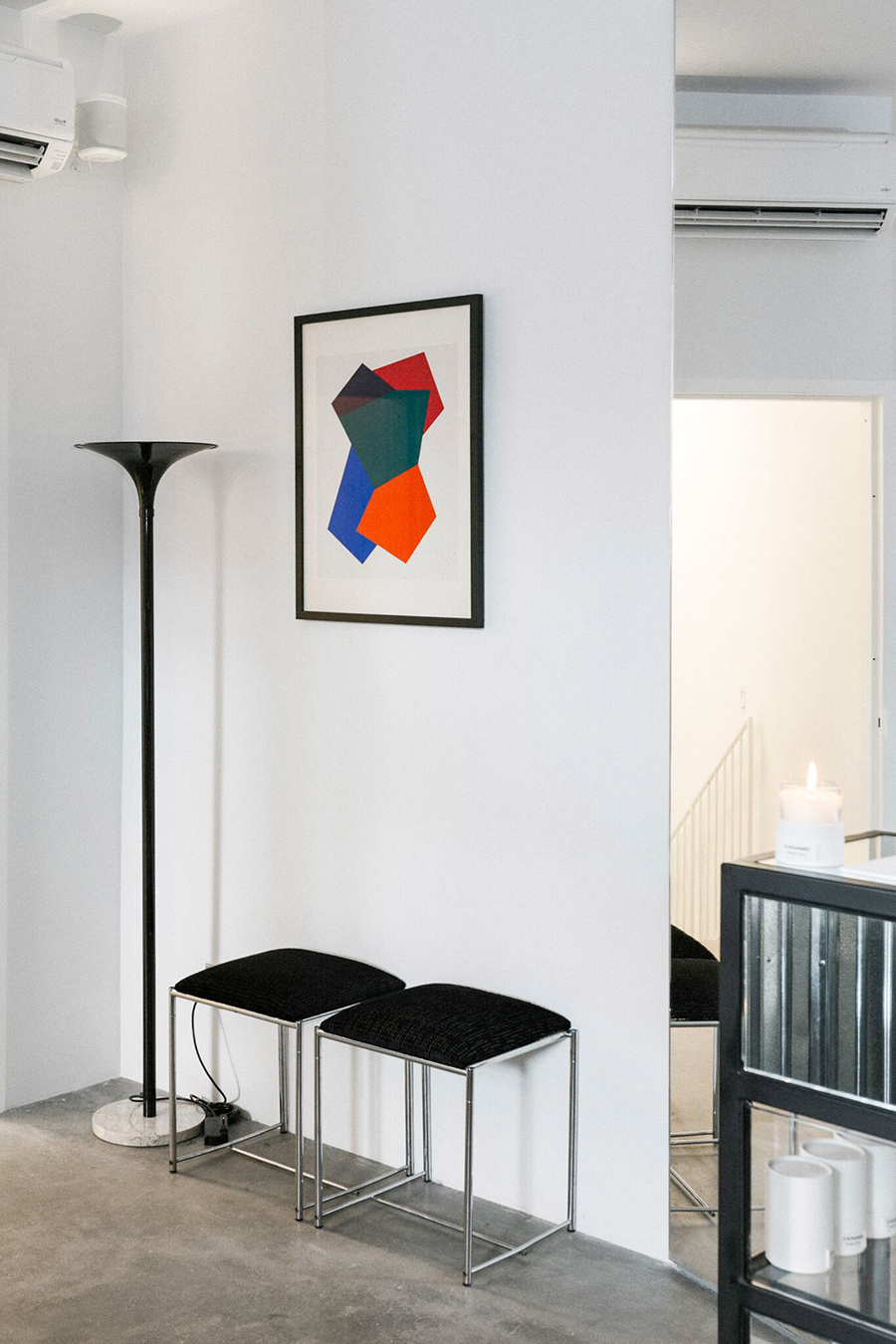 The Parisian men's boutique 13 Bonaparte recently opened on New York's Lower East Side in a 750-square-foot space designed by the French/Mexican architect duo of Nicolas Hannequin and Tomas Janka. Conceptualized by founder and artistic director David Sarfati, the store draws on a materials palette of concrete, steel, mirrored glass, Formica, rubber, and Perspex and adds in vintage European furniture and objects, like '70s-era travertine floor lamps and velvet.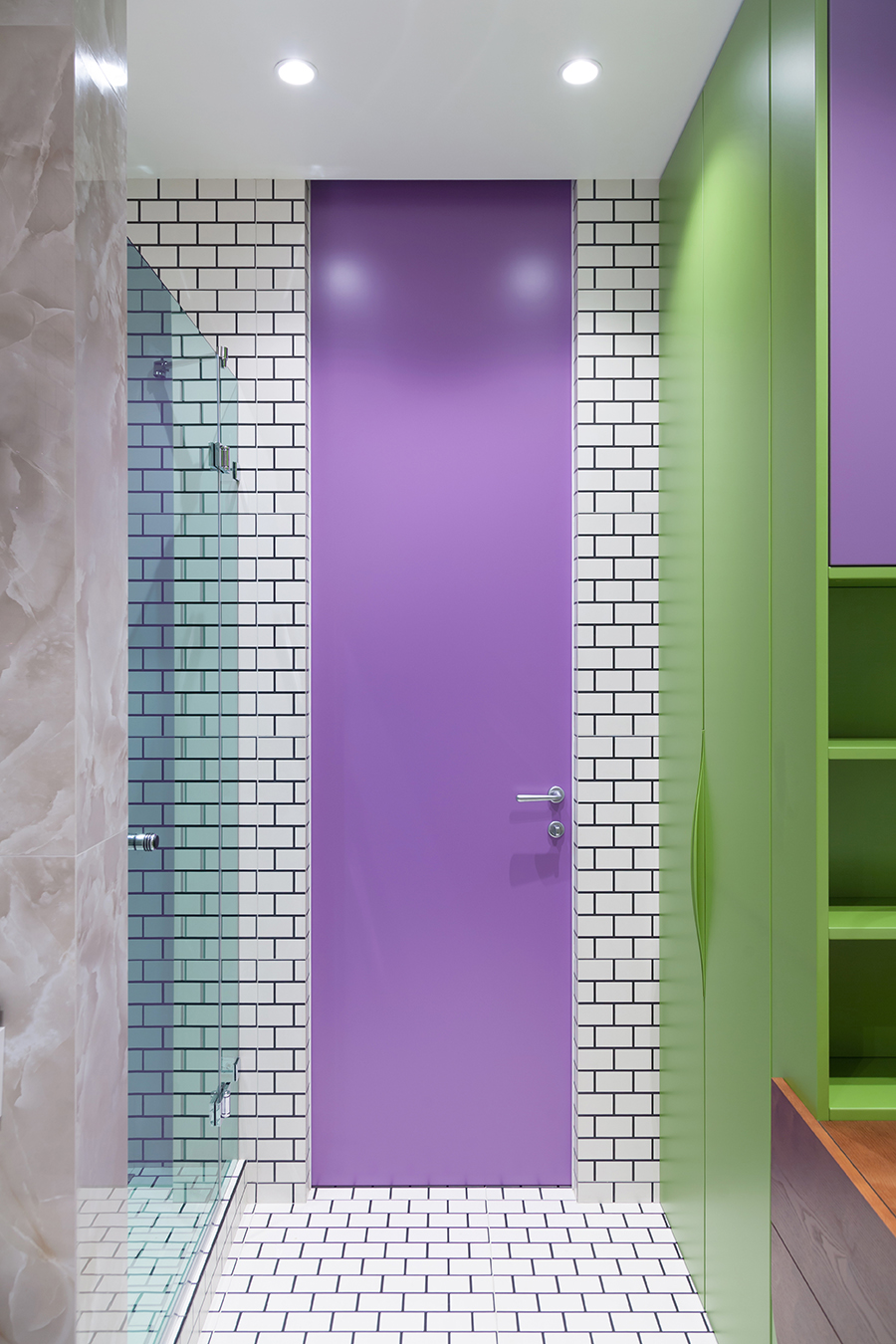 This apartment in Moscow by the interior architecture firm Dvekati gets pretty wild with color when you see it in full — it's Russian opulence through the lens of contemporary design — but we are digging the pairing of purple and green here in the bathroom. (Or Ultra Violet and Greenery, if you stan for Pantone.)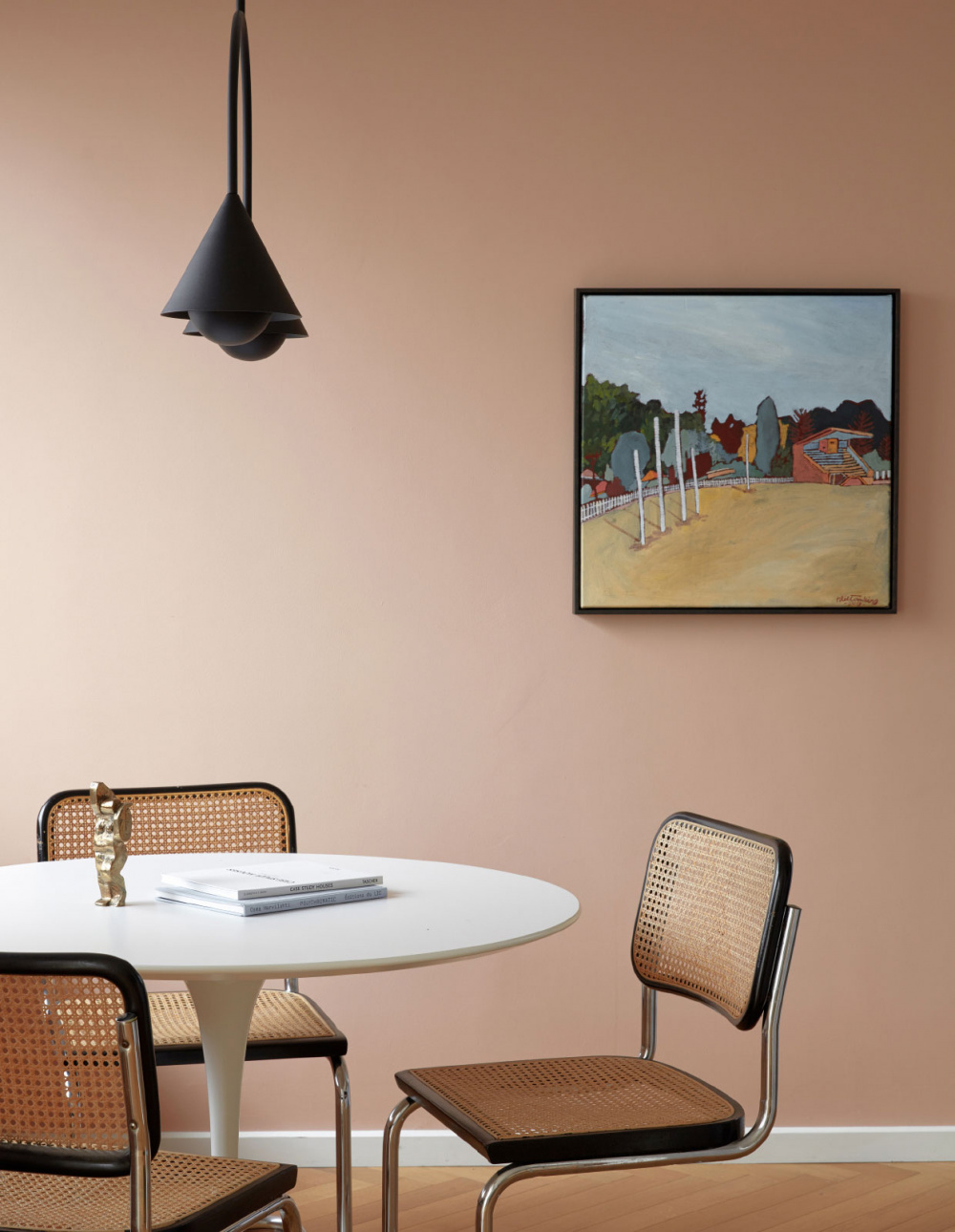 Melbourne-based photographer Sean Fennessy always takes the most beautiful interior photographs for The Design Files, so we were happy to see his own home pop up on the site this week. Makes us wonder: Are Breuer chairs the number one pairing with a Saarinen table? This is a question that has dogged us for years!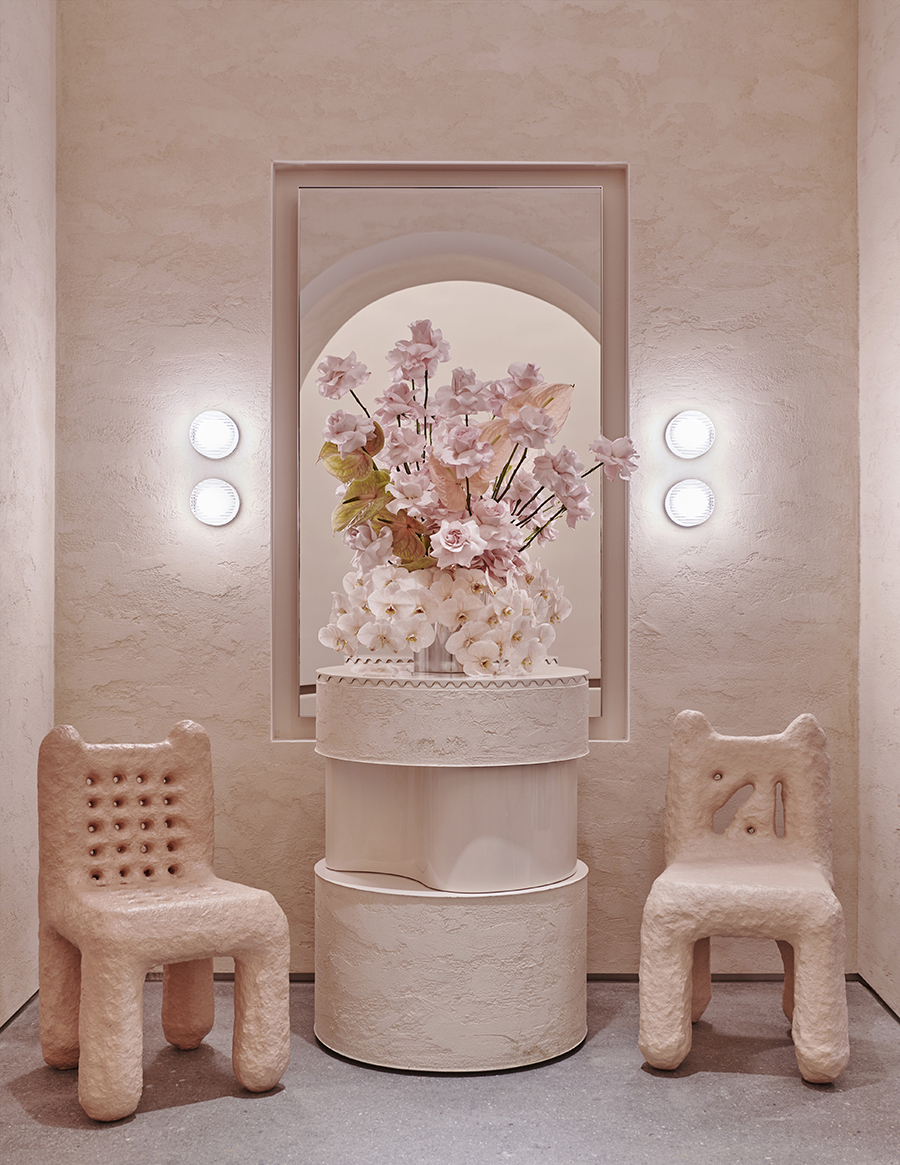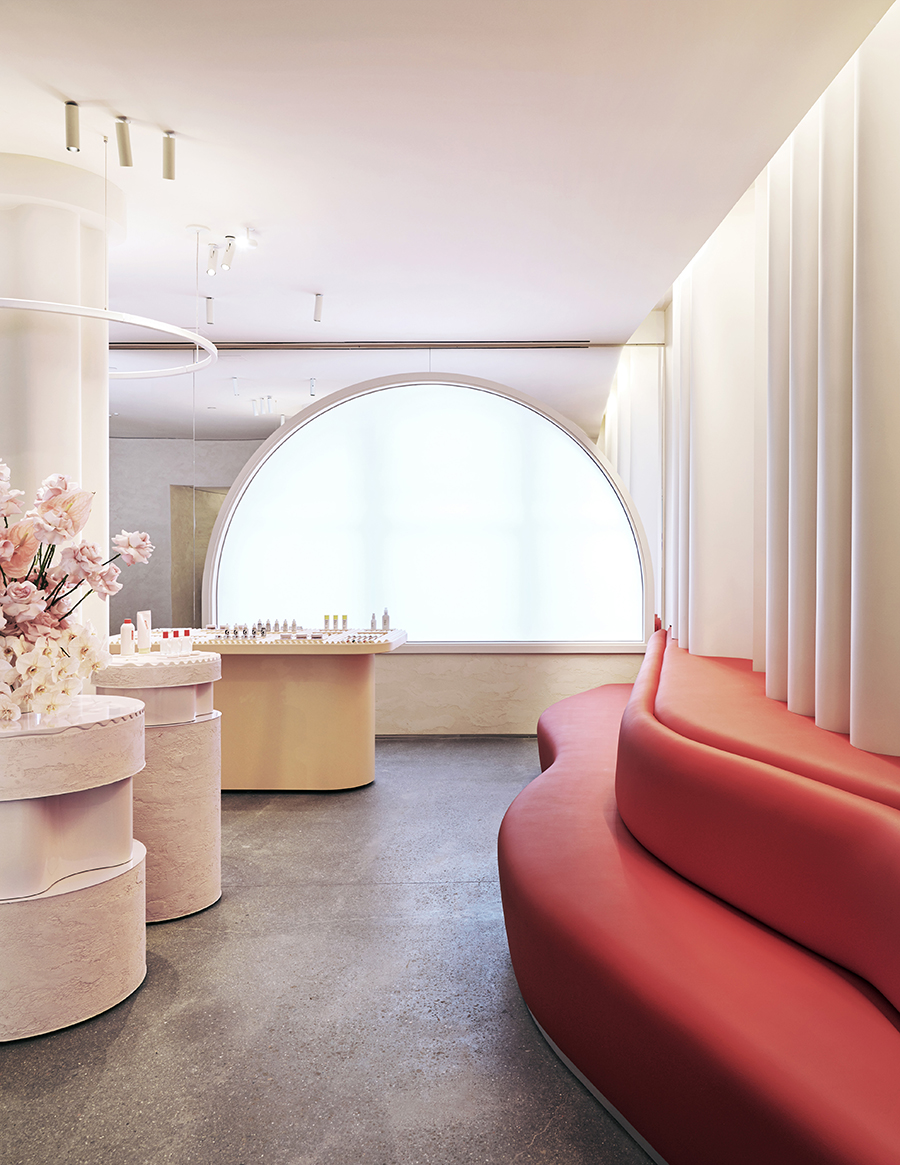 Monica attended the opening of the Gachot Studios–designed Glossier flagship in New York a few weeks ago but I only made the pilgrimage (and a pilgrimage it is for most women under 35, which I am not) this week. Props to Thomas Barger, whose pink paper pulp chairs form a dramatic vignette with Brrch Floral at the top of a sweeping plaster staircase.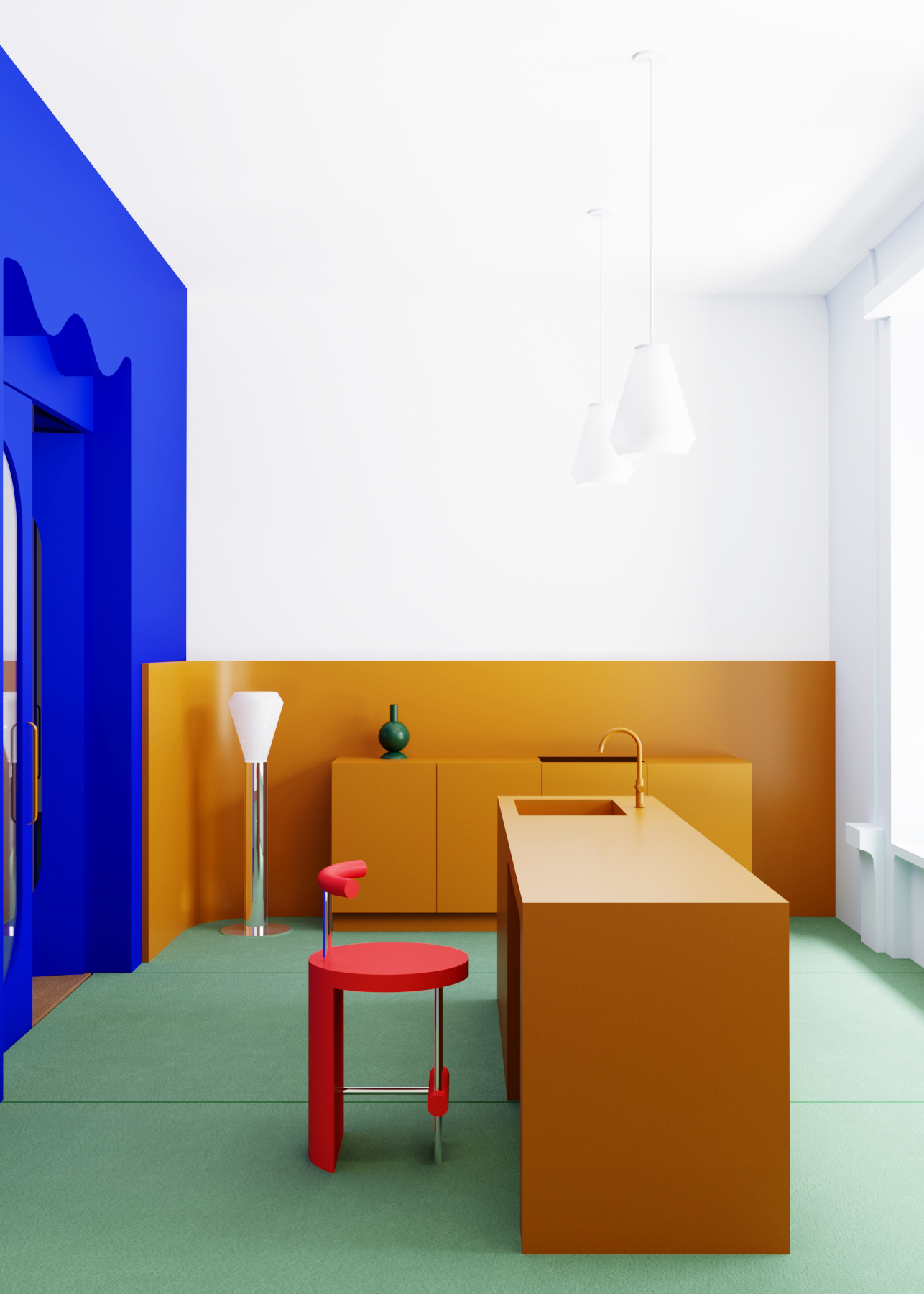 Another Moscow apartment getting wild with color, though this one exists only in a rendering by Moscow-based designer Maxim Scherbakov of Supaform. We need a mustard wall in our life.
Shopping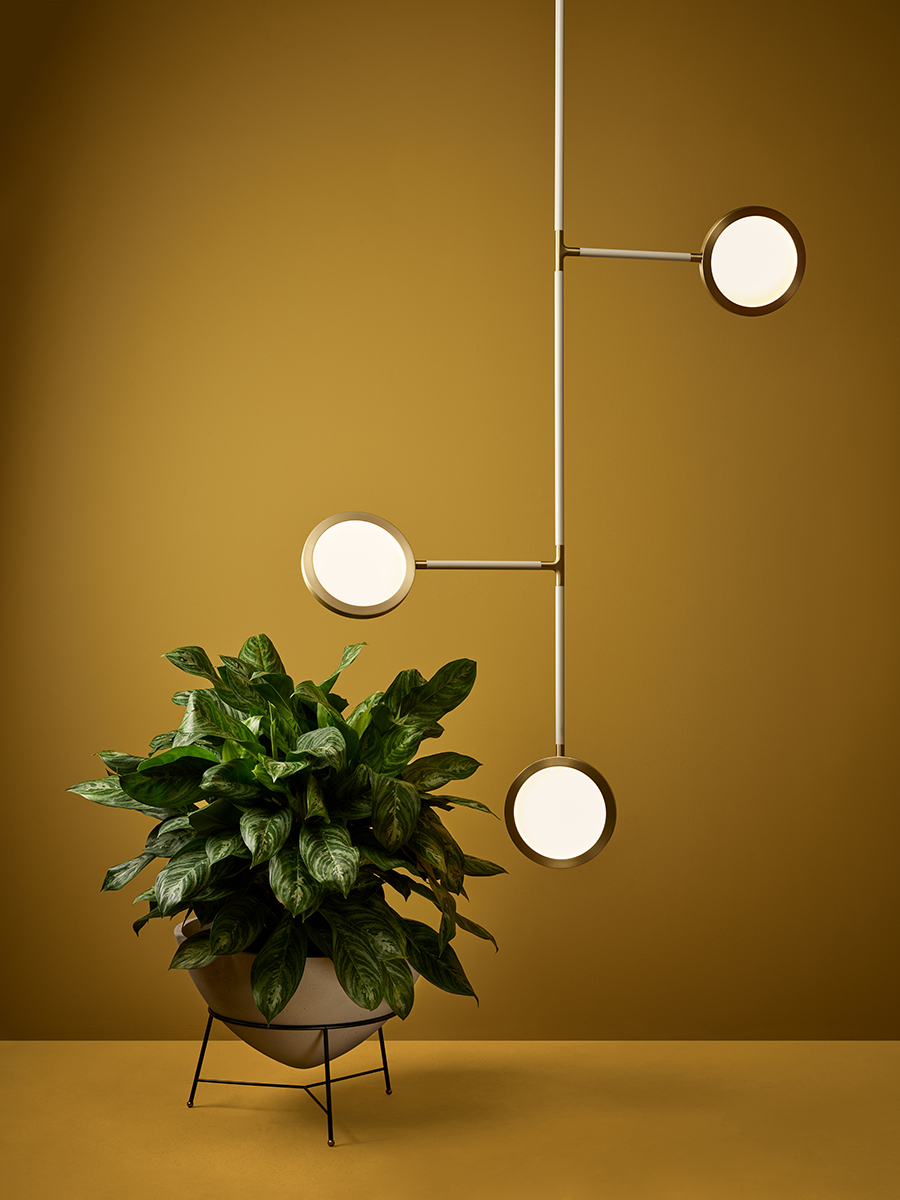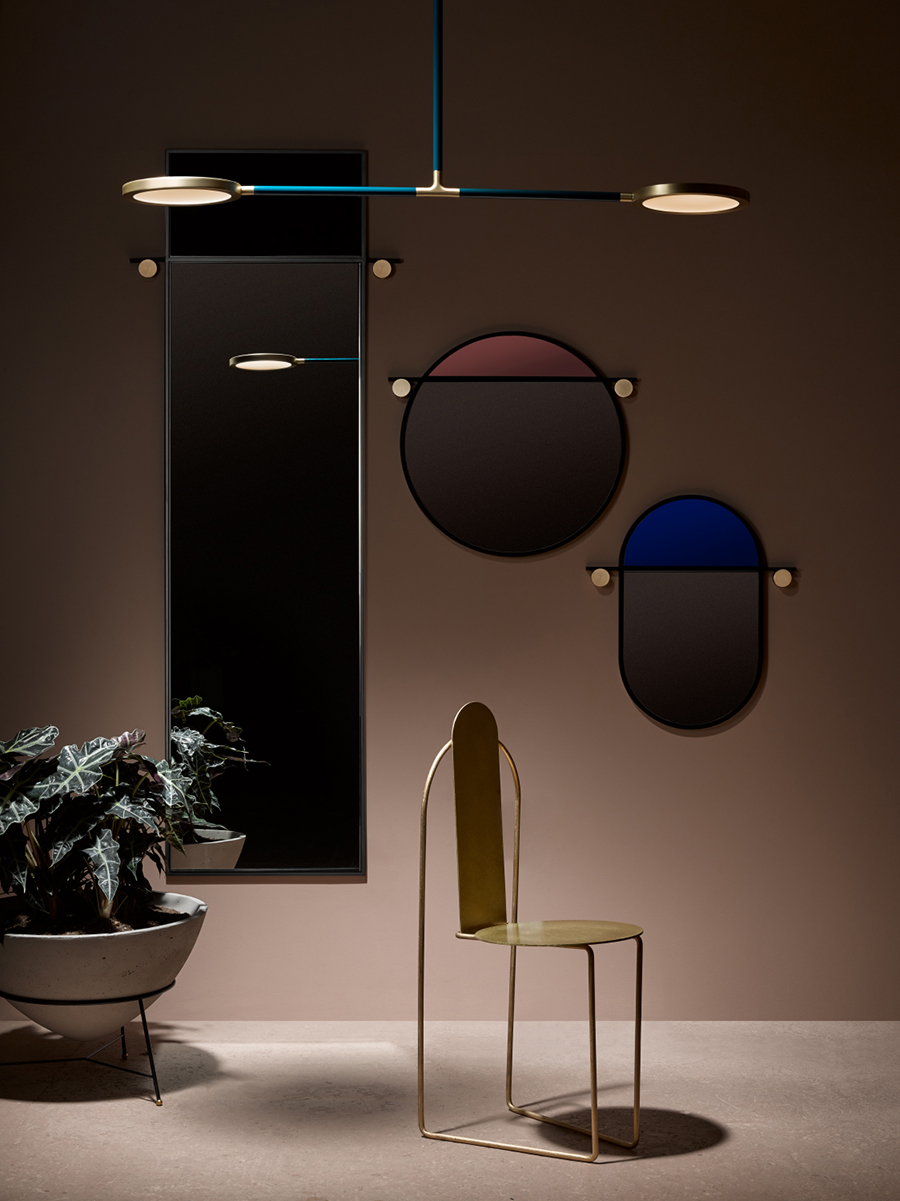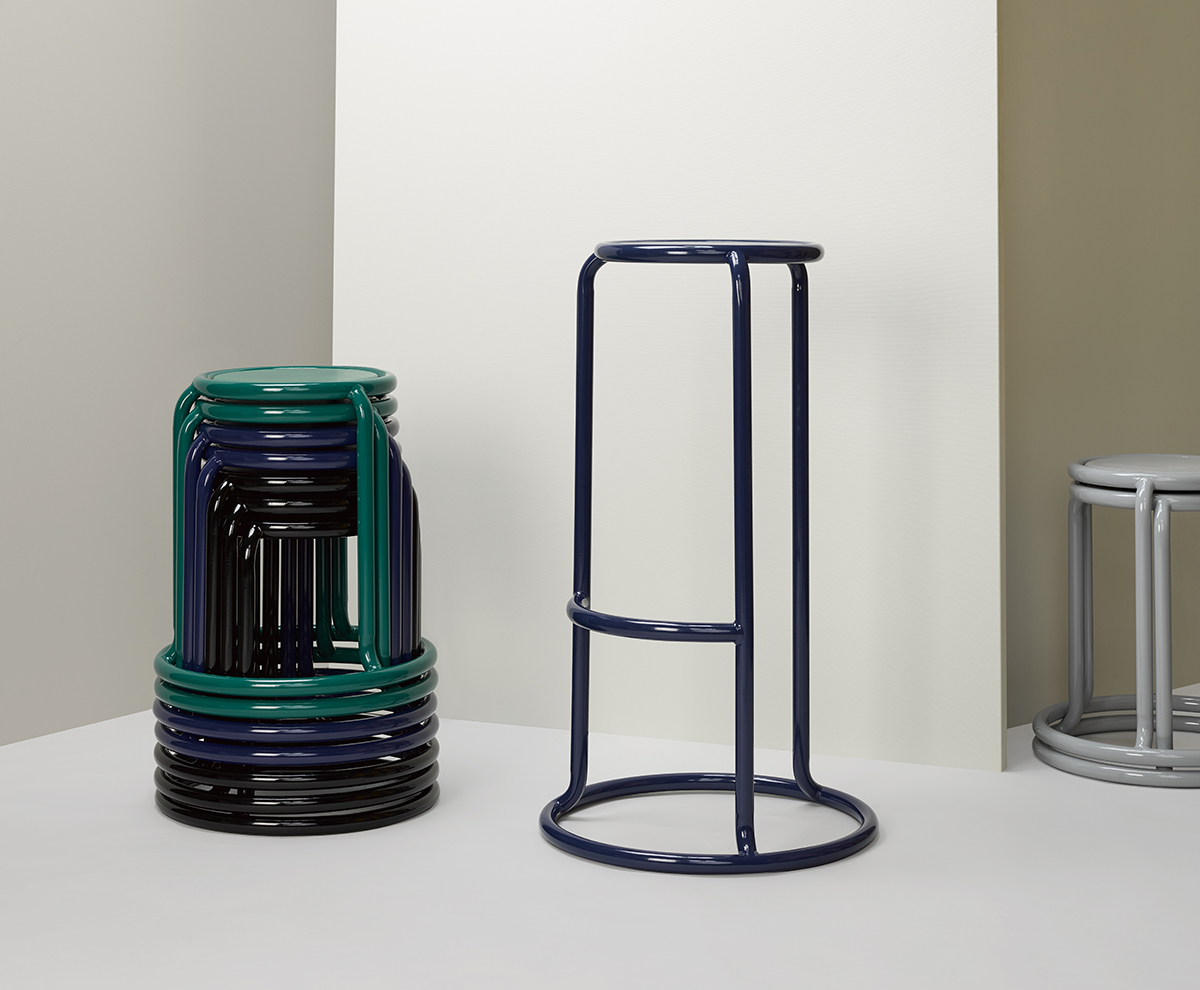 We also needed a Toogood Spade Chair in our life, and we snagged one, thanks to the Matter sample sale that's happening in New York at 53 Lispenard through the end of the day on Monday. We saw lots of Champ Stools by Visibility (above), Typecast chairs by Philippe Malouin, F/K/A Lamps by Jonah Takagi, Aelfie x Studio Proba rugs, and Discus lights by Matter founder Jamie Gray. The sale is kind of a boon in general if you're in the market for lighting. Go!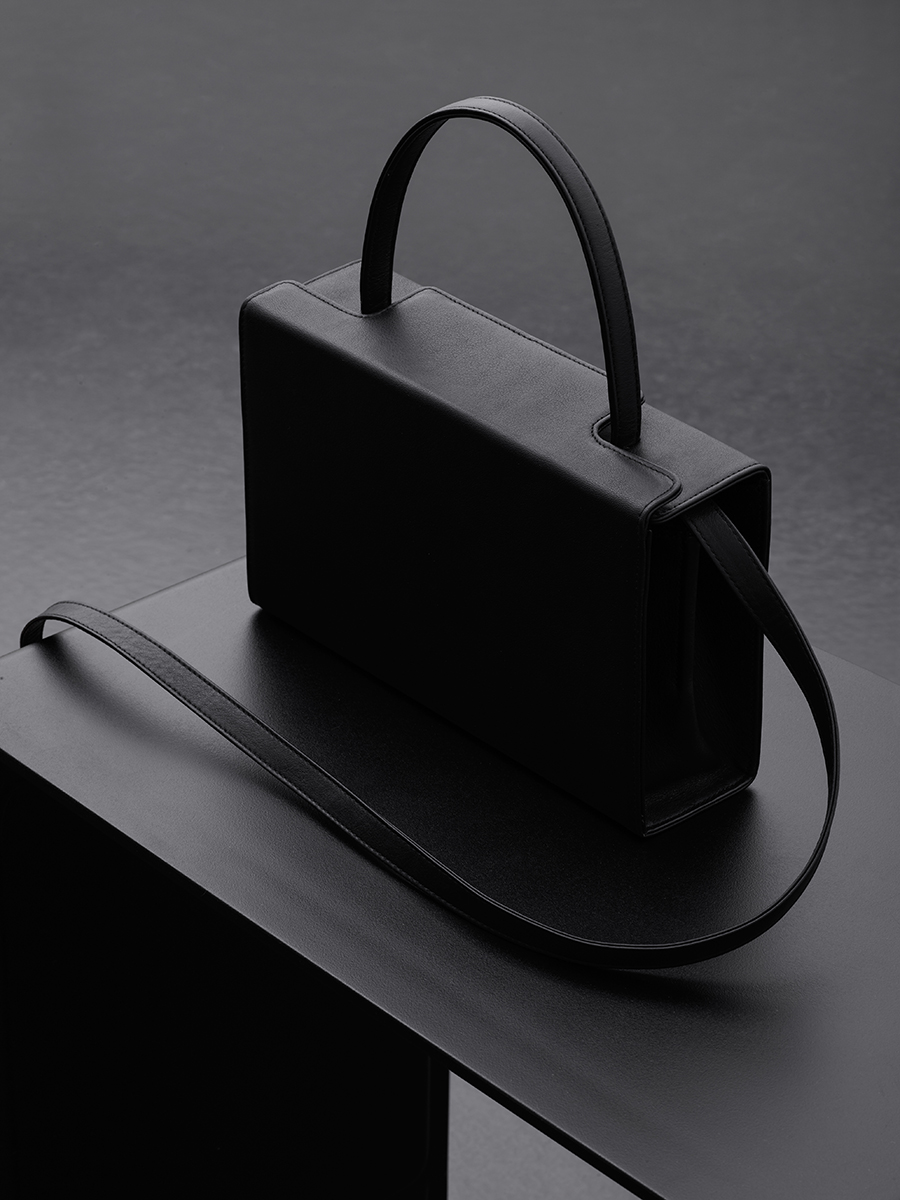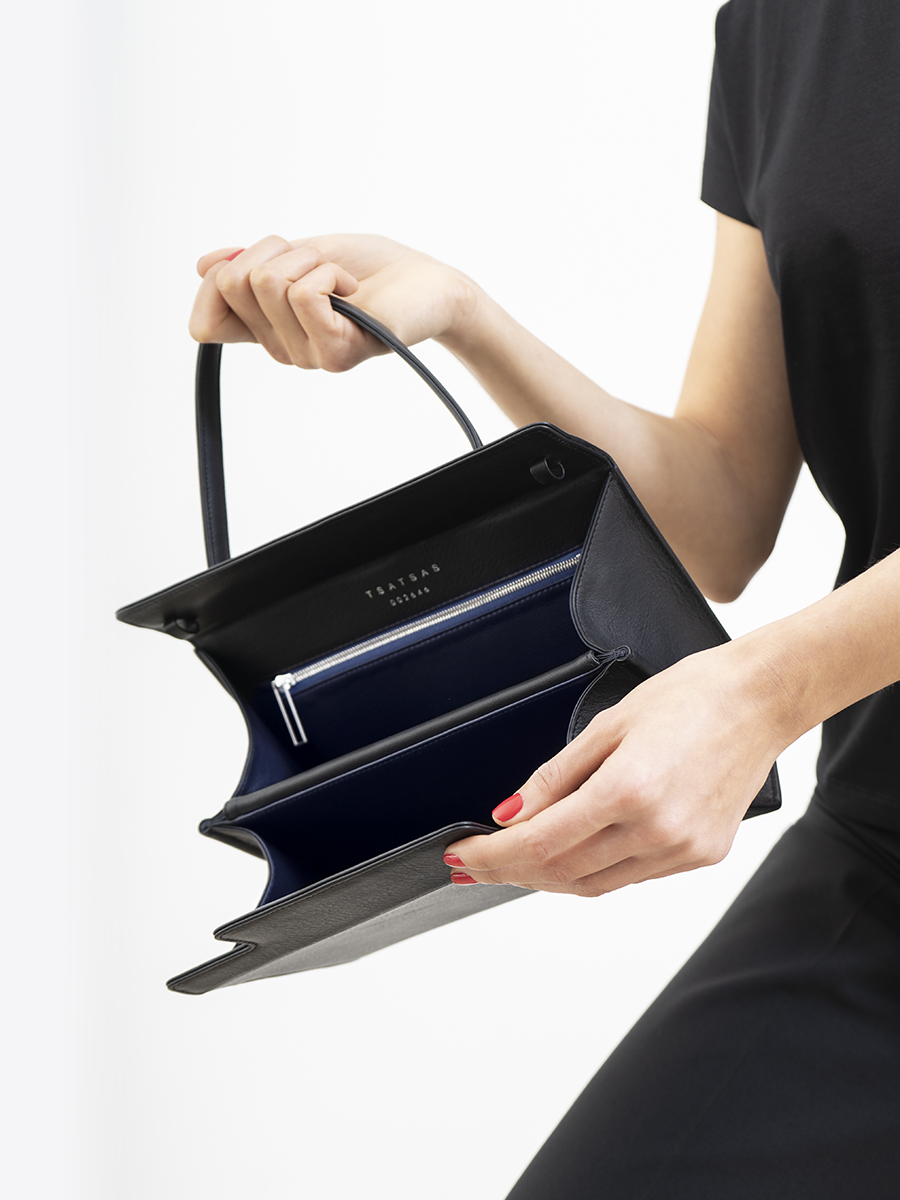 Uh, did you guys know that Dieter Rams designed a handbag? We didn't! Though it was designed in 1963, it has quite a contemporary vibe, and it's being released this year through the German accessories label Tsatsas. (Is that pronounced like Sottsass? ?)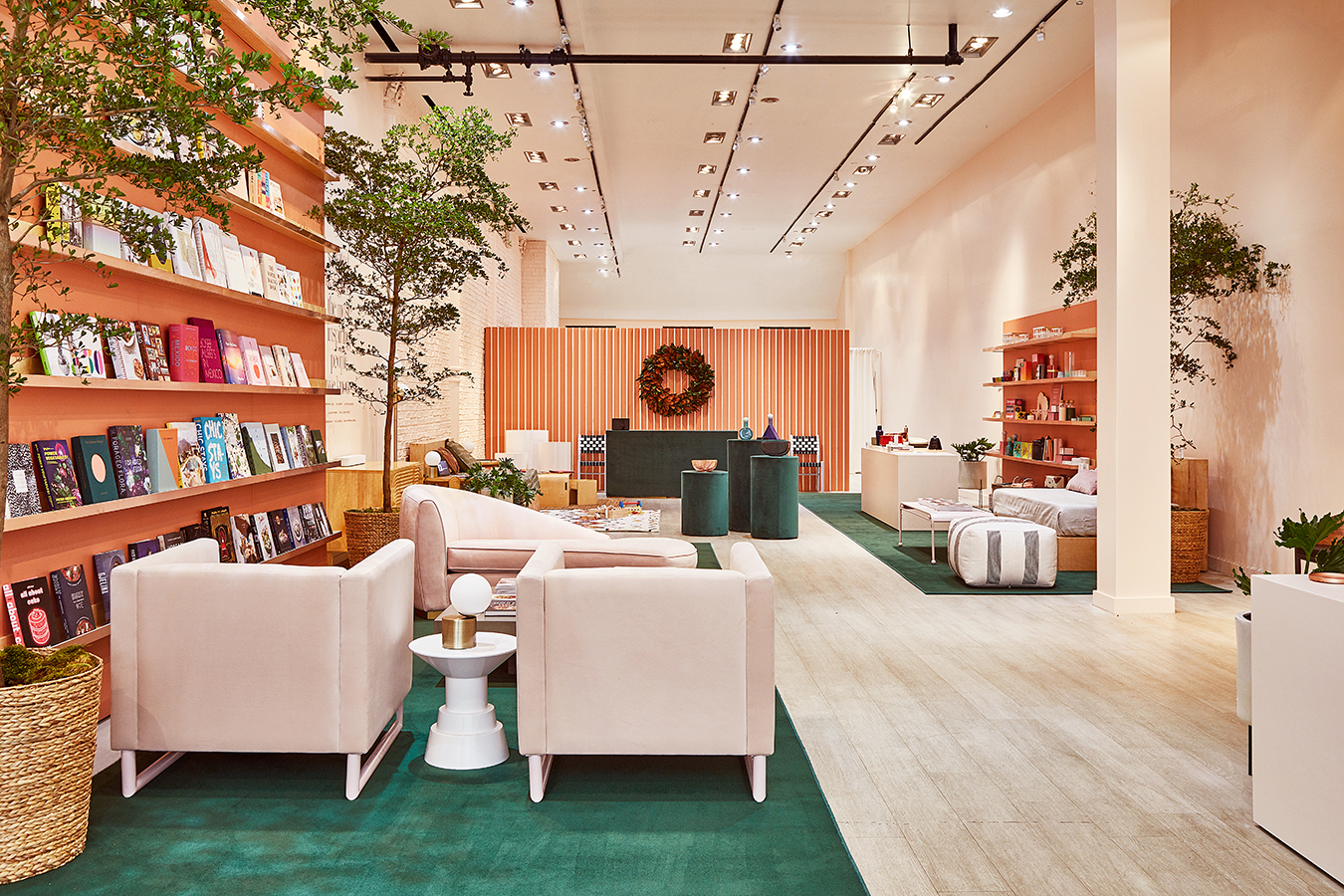 The Domino x Amazon pop-up in New York takes an interesting approach to its curation. Domino asked eight of its favorite creatives — from chef Alison Roman to interior designer Sarah Sherman Samuel — to each choose their favorite items, then displayed them all in a space with the greatest paint color of the season. (Photo © Cody Guilfoyle)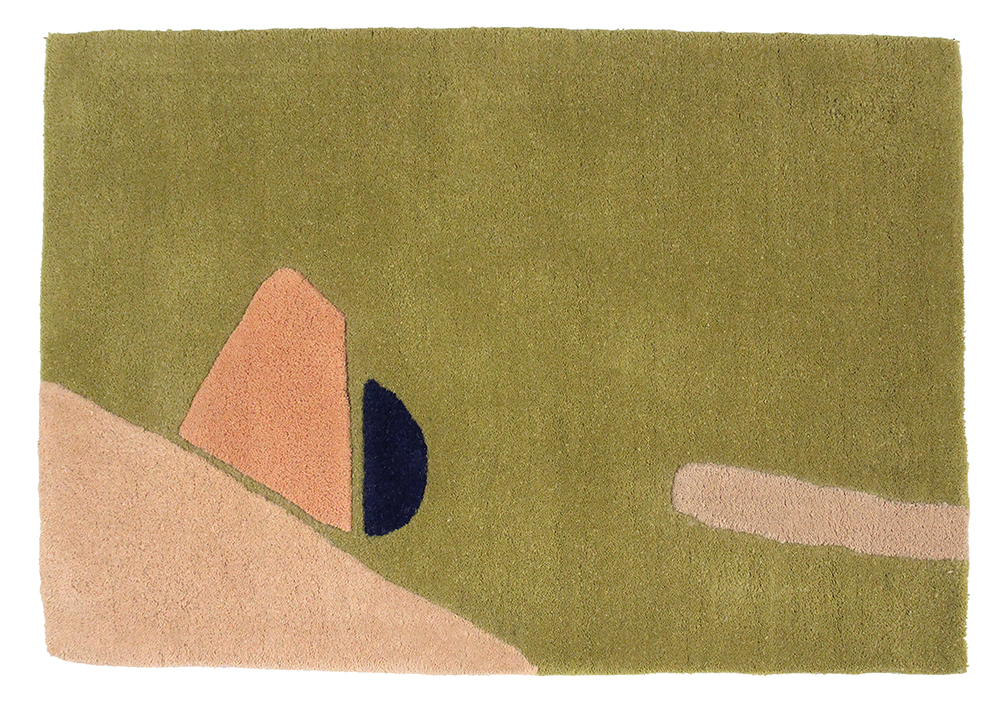 The new Badlands collection from Cold Picnic dropped this week, and I've never felt so seen by a rug.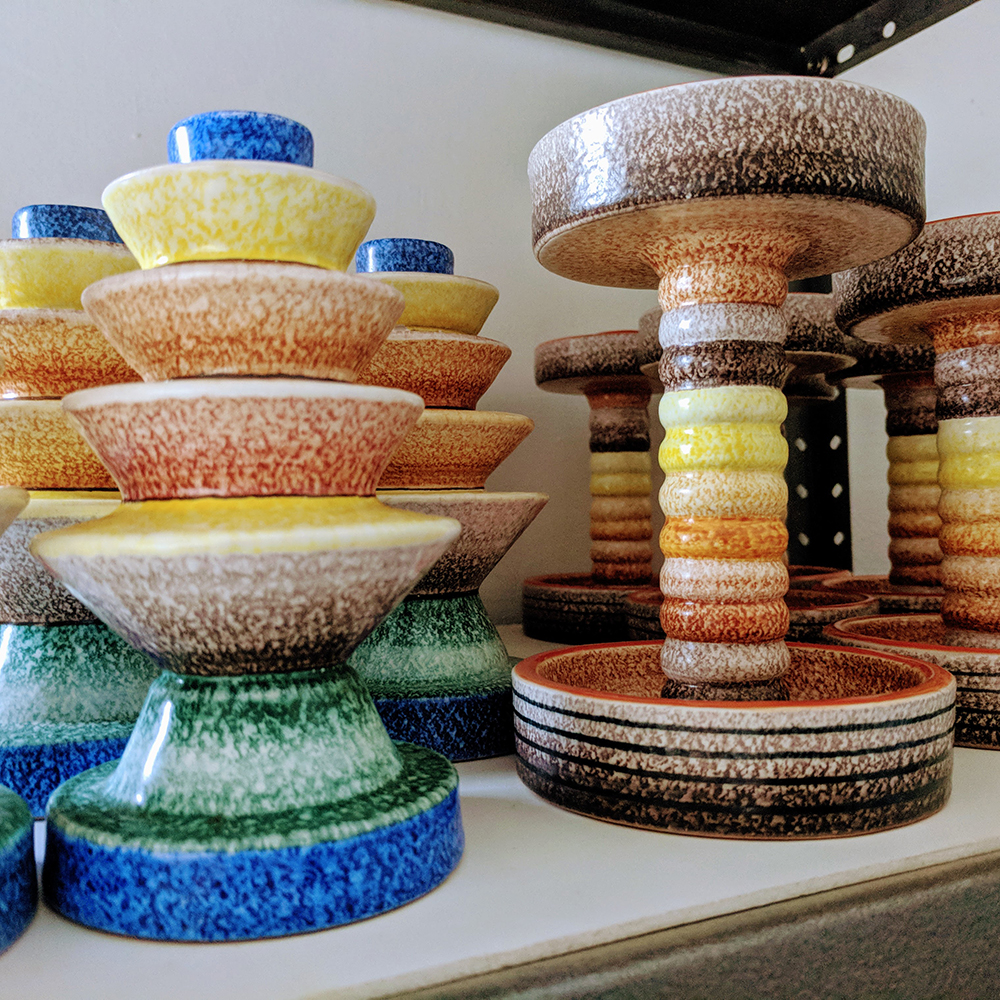 Glory, glory, Hallelujah! Our friends at Kiosk have finally launched a new collection! (Remember this one, and how we used to take our own photography?) If you're not familiar with Kiosk, it was once a shop in New York whose founders, Alisa Grifo and Marco Romeny, scoured the globe for everyday objects, one country at a time. Now they are back with an online-only collection from Italy that includes a not-too-sweet caramel chocolate, these amazing speckled ceramic candlesticks, and a red plastic wine carrier. (It wouldn't be Kiosk without a red plastic something.) Go buy something!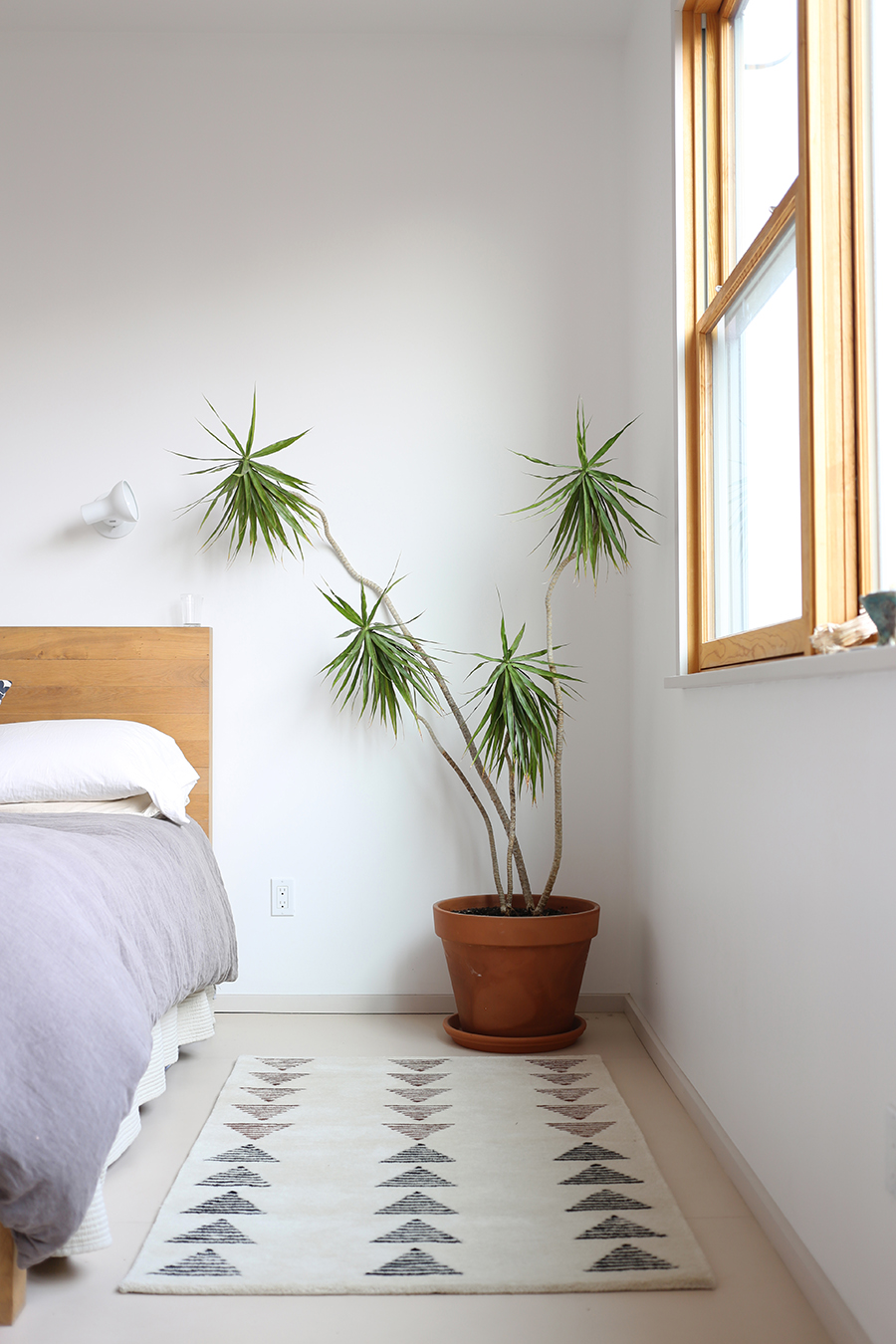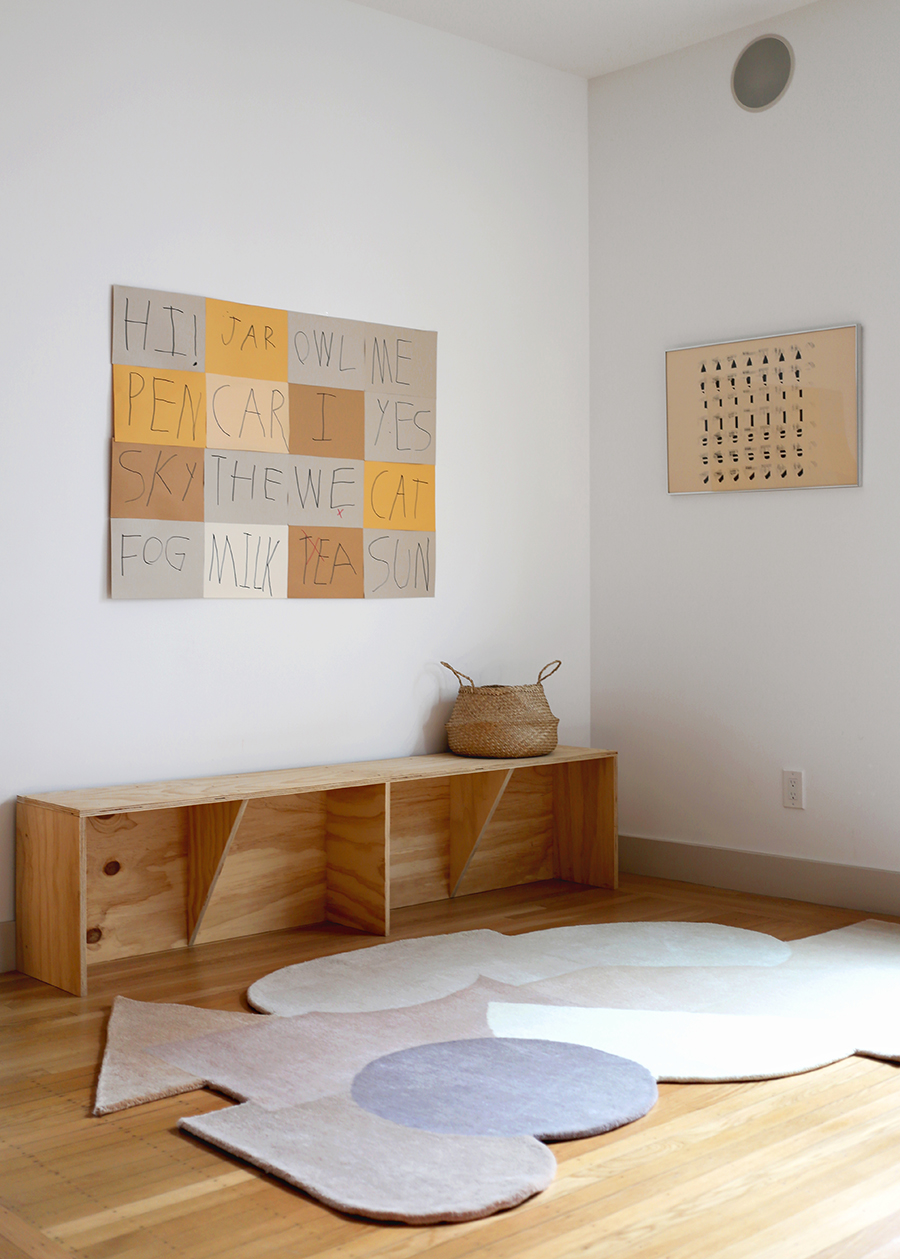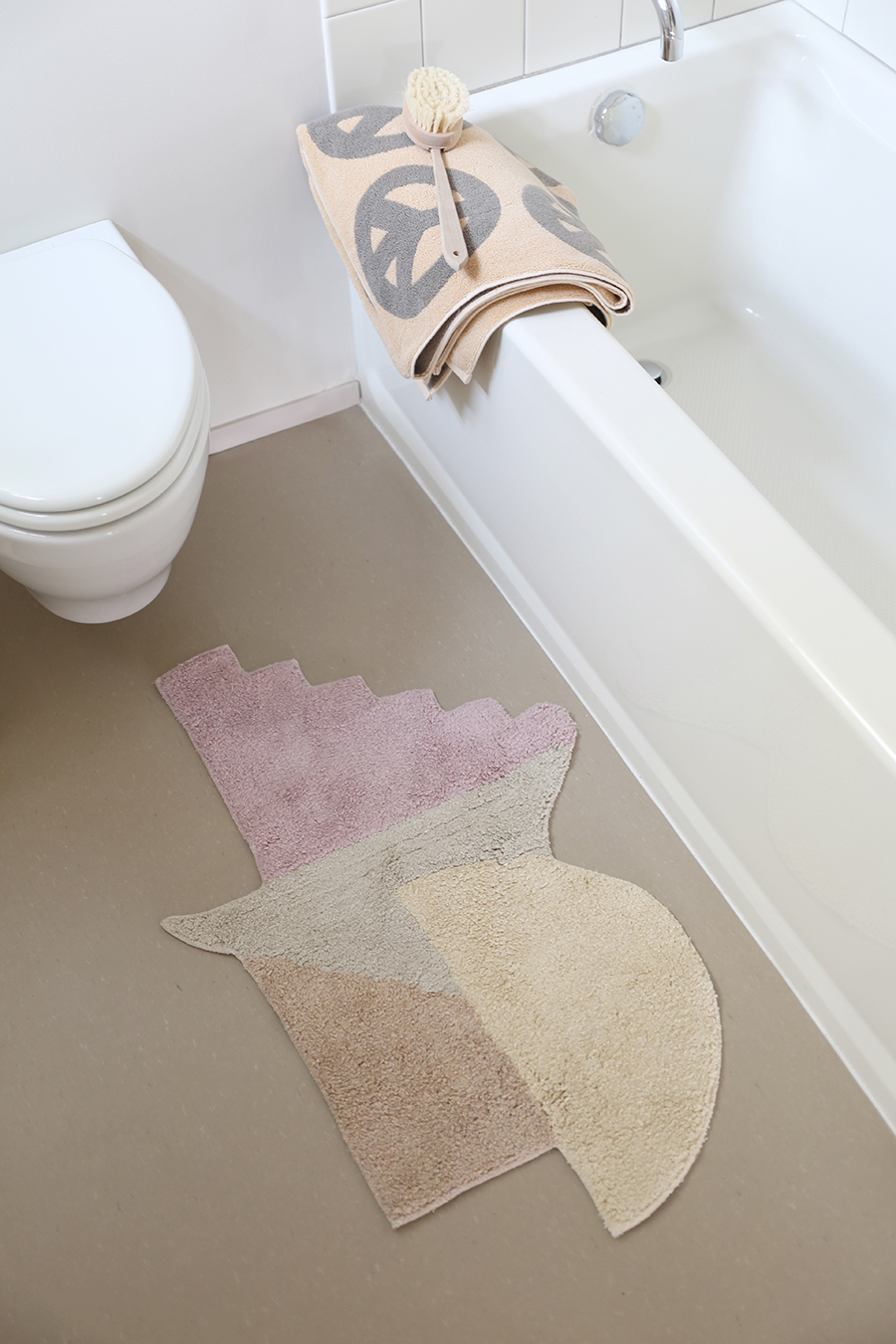 Textile designer Dana Haim had been quiet for a while — what with a cross-country move from New York to San Francisco and a new baby at home — but she finally released a new collection of rugs last month at West Coast Craft. Many of the new pieces take her signature geometric patterns and turn them from motif into form. They're not on her site yet, but keep an eye out!
Discoveries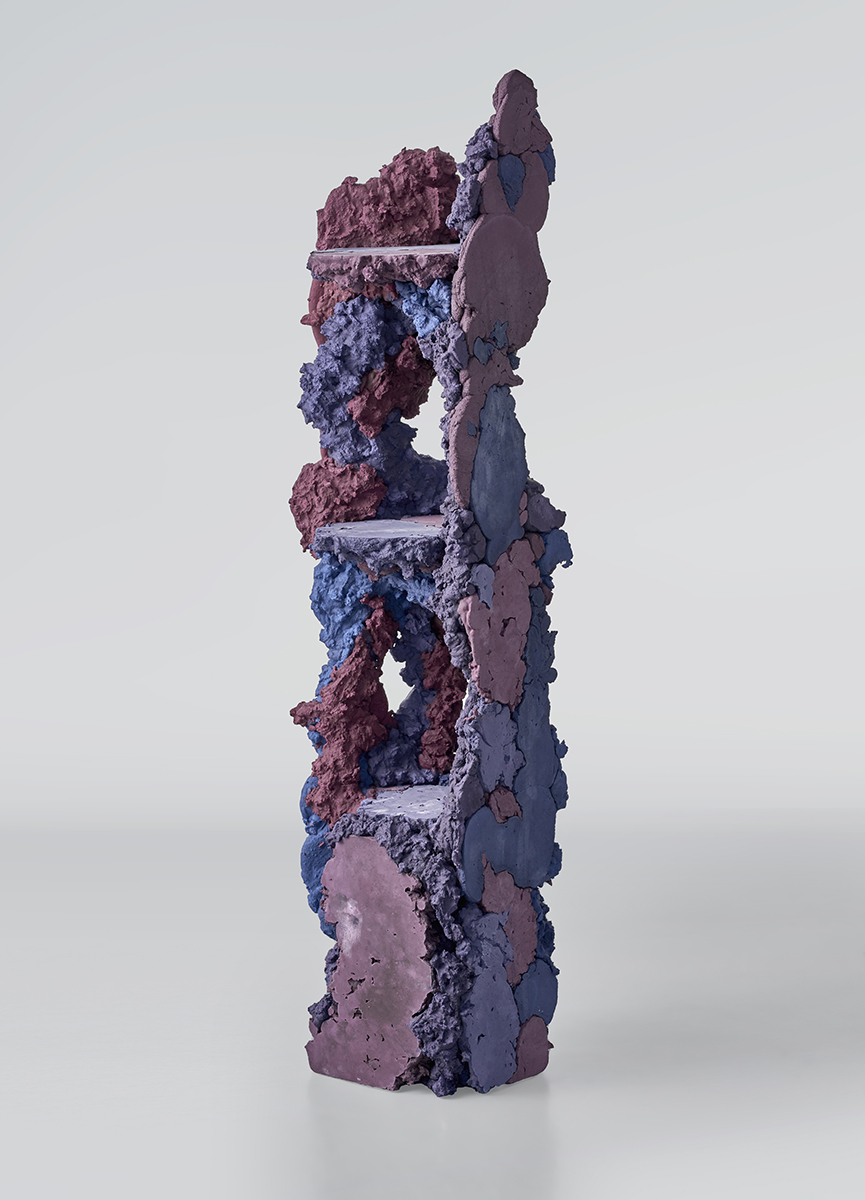 It's certainly been a while since we thought about the CD rack (though holy heck there are still a lot of them). Odd Matter's version, which the Rotterdam-based duo made for the Aram Gallery show 12 Shelves, is obviously the best one anyone has ever seen. (Photo © Pim Top)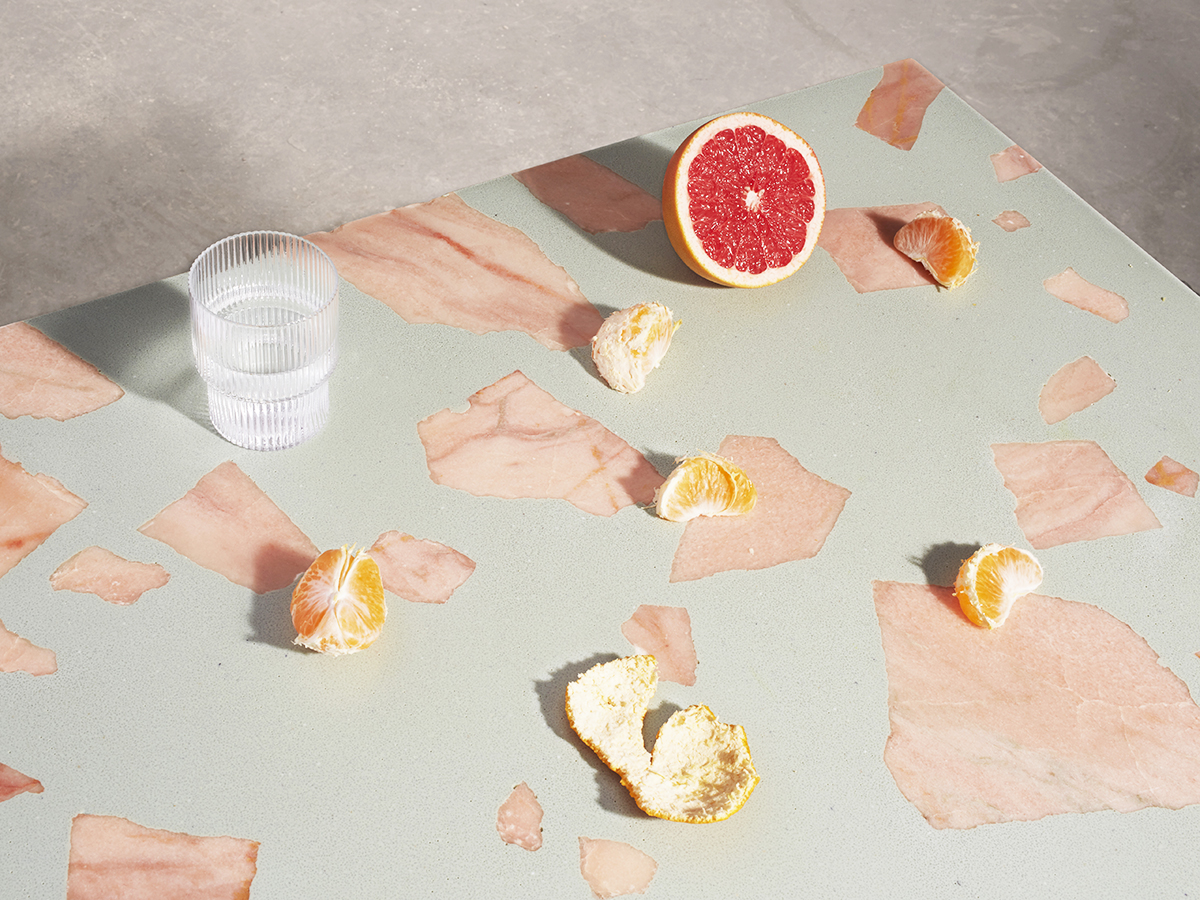 Unlike most trends, which rise and die on a relatively predictable bell curve, terrazzo seems to have only gotten more popular in the five years or so since it began to make the rounds (or at least since it was first mentioned on Sight Unseen). The latest entry is Altrock, and it's made by the London-based designer Robin Grasby, who binds the unusable offcuts of the marble industry — marble flour, marble chips, and broken chunks and slabs — with resin to create a low-maintenance surface material. Think Marmoreal, with a more pastel palette and larger chunks.