05.01.19
This Madrid Design Duo Finds Inspiration in Ancient and Contemporary Ruins
The work of Stefano Fusani and Clara Hernández, the pair behind Madrid's Studio Lacube, exists at the intersection of design and art. But it also occupies another in-between space: where what's natural and what's constructed — or what feels natural or constructed — is no longer so easy to distinguish.
In Studio Lacube's work, neon tubes run through crushed, plastic-like forms; synthetic materials like Jesmonite (which have a natural appearance) are combined with organic materials like wood that have been handled and transformed. Part of what drives Hernández and Fusani is making the production process visible — and in questioning that process, Studio Lacube's pieces take on a political dimension, delving into environmental and economic concerns. "We have been working for the last two years on projects related to construction waste materials and the concept of ruins," they explain. By "ruins" they refer to ancient ones as well as the more contemporary ravages of the abandoned real estate developments that surround them.
But despite, or maybe because of, the troubling economic situation in Spain, Hernández and Fusani have found their city to be a generative place for independent, experimental design. "Since there was not much of a market, many young designers have started to explore new ways of working. At least it has worked like that for us. We saw that even if we worked in a traditional and market-oriented way it would be extremely difficult to live from our works, so we decided to make what we really wanted to."
The two met in 2013 through mutual friends, and began their professional relationship a couple of years later, founding Studio Lacube at the end of 2015 as a culmination of an ongoing creative conversation they couldn't stop having. Fusani has a background in design, in particular industrial production, and Hernández has studied cultural and art history; she's about to complete her doctorate in fine arts. Together, they combine practical and theoretical approaches, and the dialogue that first motivated them to work together continues to do so. "The reality is that we see the studio also as a training for us, as a different form of education." Over email, they shared with us more about the themes that captivate them, where they draw inspiration, and what they're working on next.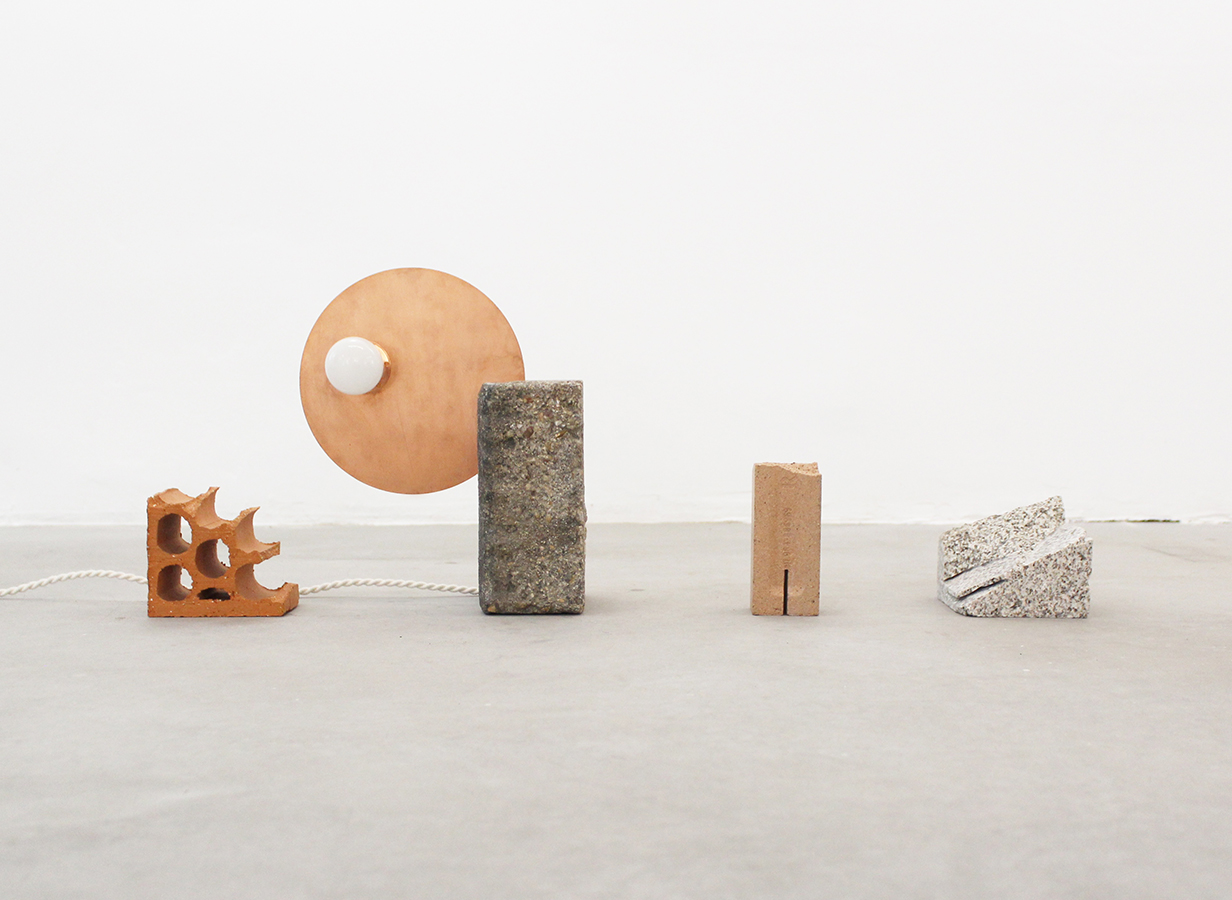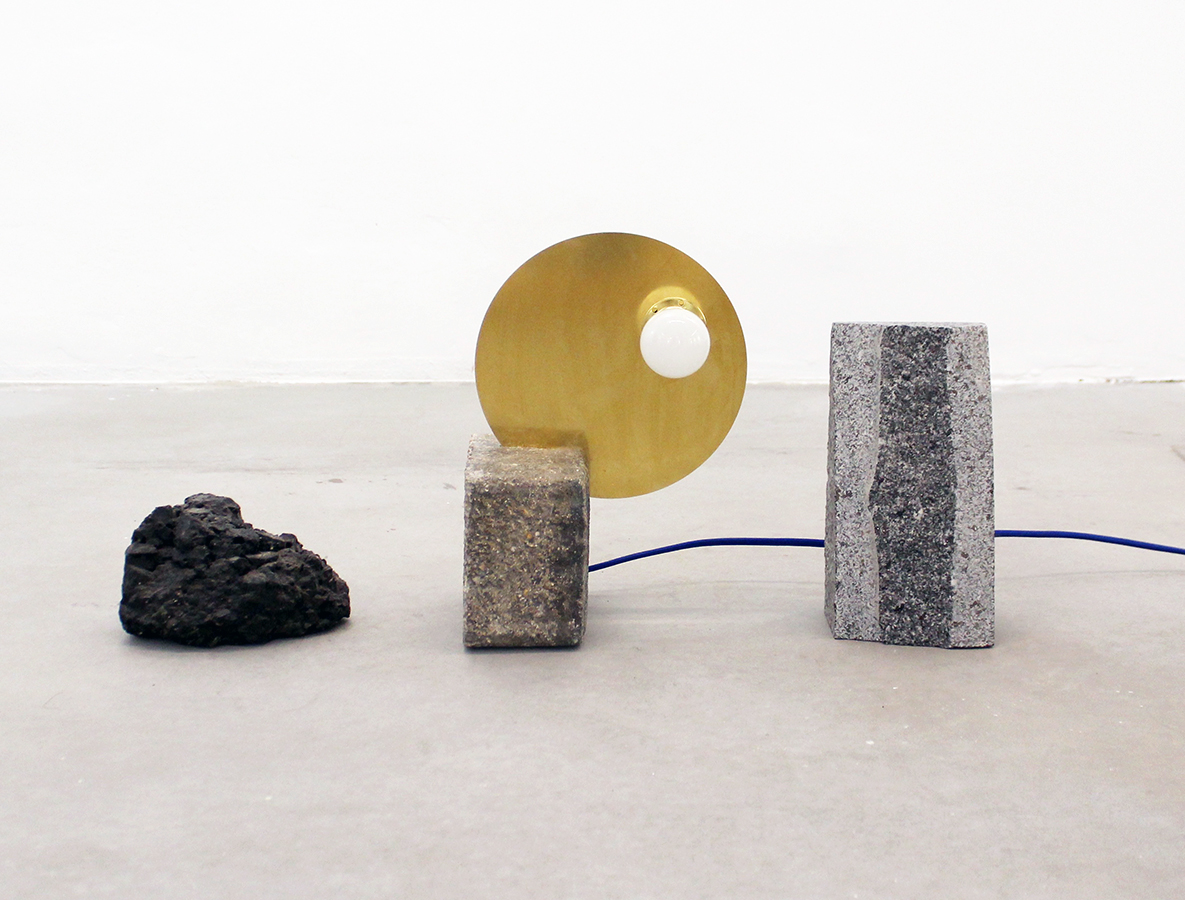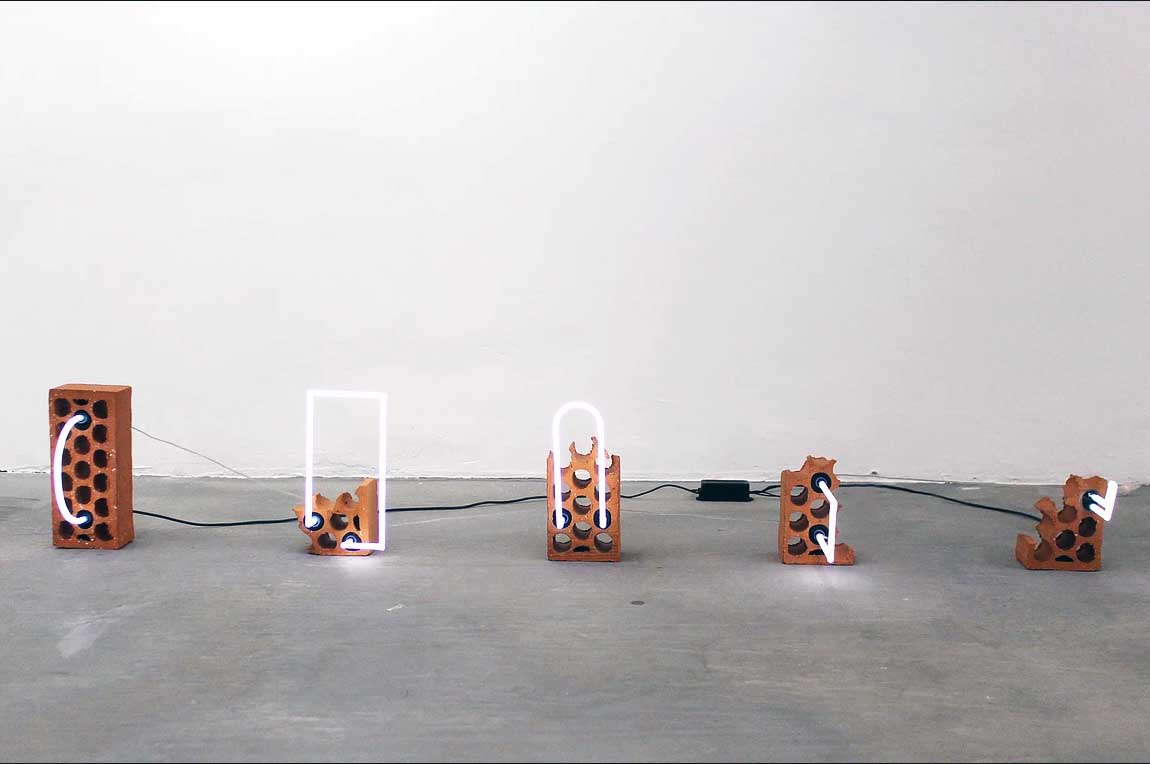 A lot of your work deals with the idea of taming or domesticating nature — of making the natural world into objects and the over-production and over-consumption that goes along with that. You also clearly have an interest in the decay or wearing away of those objects. As designers of objects, do you see it all as a kind of cycle?
Yes, we see all of these concepts as part of the same research process we've been developing for the last two years. We started working with abandoned objects or materials, and the relationship they have to industrial production processes. So we were working in some projects around the idea of the "production of ruins" and then with the paradox of an uncontrolled processes' control. From that, we started to broaden our research and our practice into other related ideas, always associated with objects, their production, and the role they play within the greater culture.
So we are always speculating about the construction we as humans are engaged in, and about nature — its domestication and its cultural construction is a process that has always fascinated us (from the domestication of the first animals and plants, to the recreation of nature in an ordered and understandable way, as in gardens). So we usually play with ideas linked to that, which has led us to different projects that share a common background. We maintain this research as a constant line, while, at the same time, we develop other small projects independent to it, like one of our latest (Untitled Pink, below), that have to do with the manual processes and their manifestation in the material.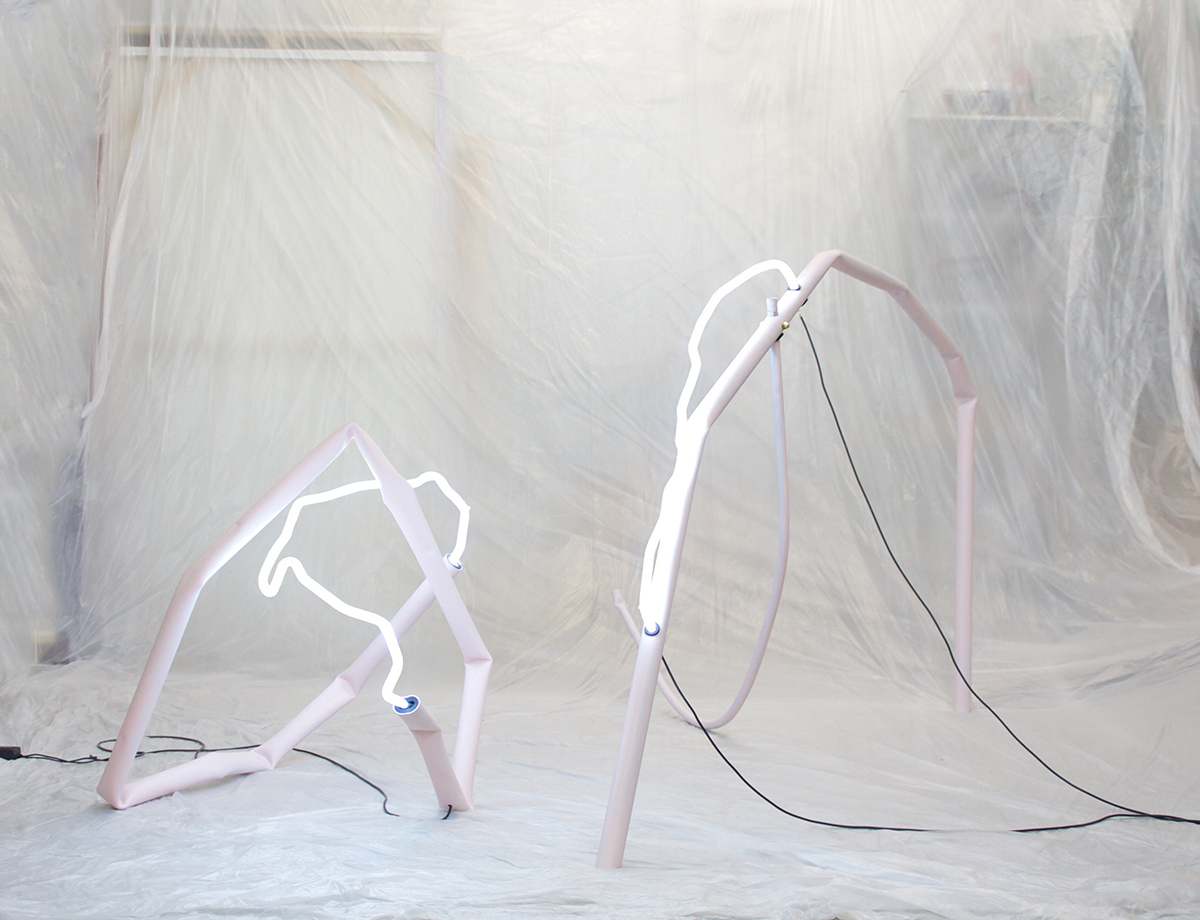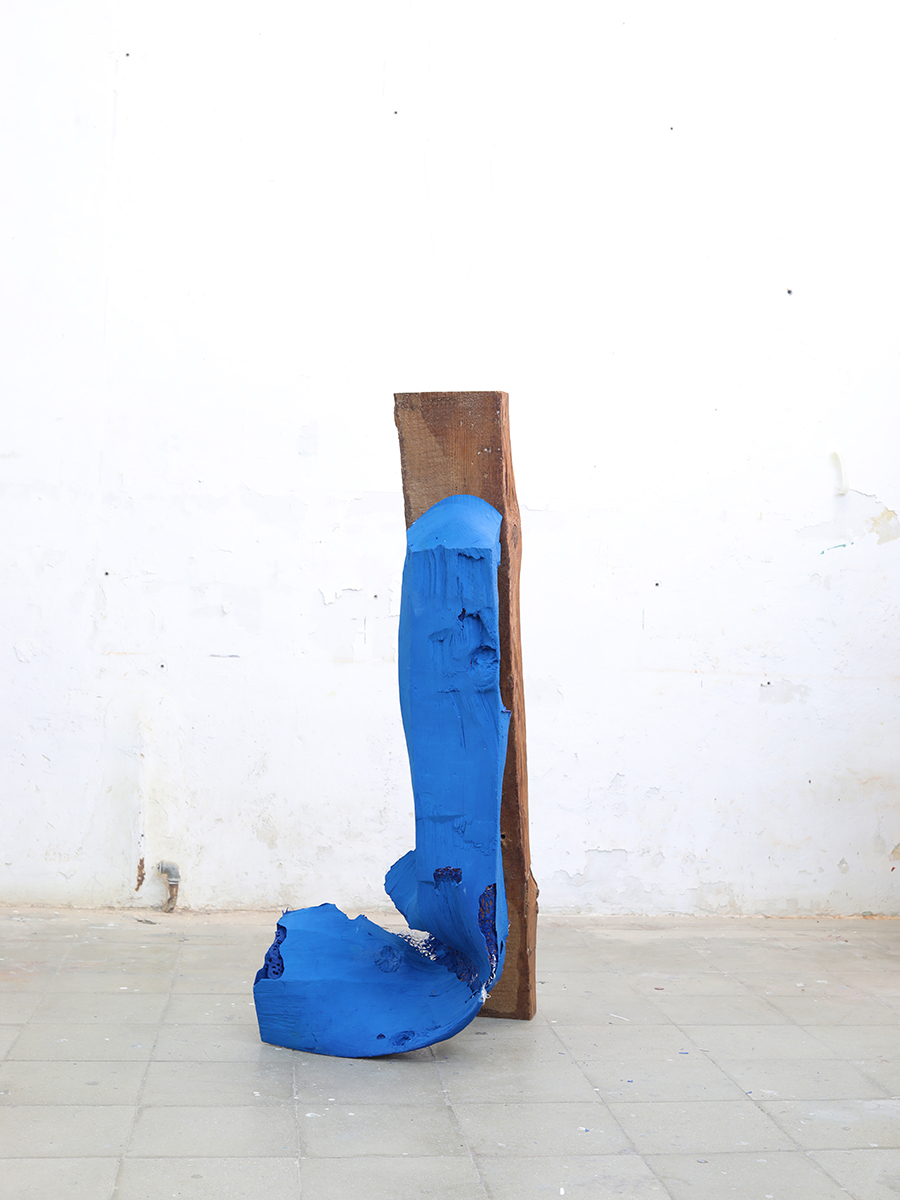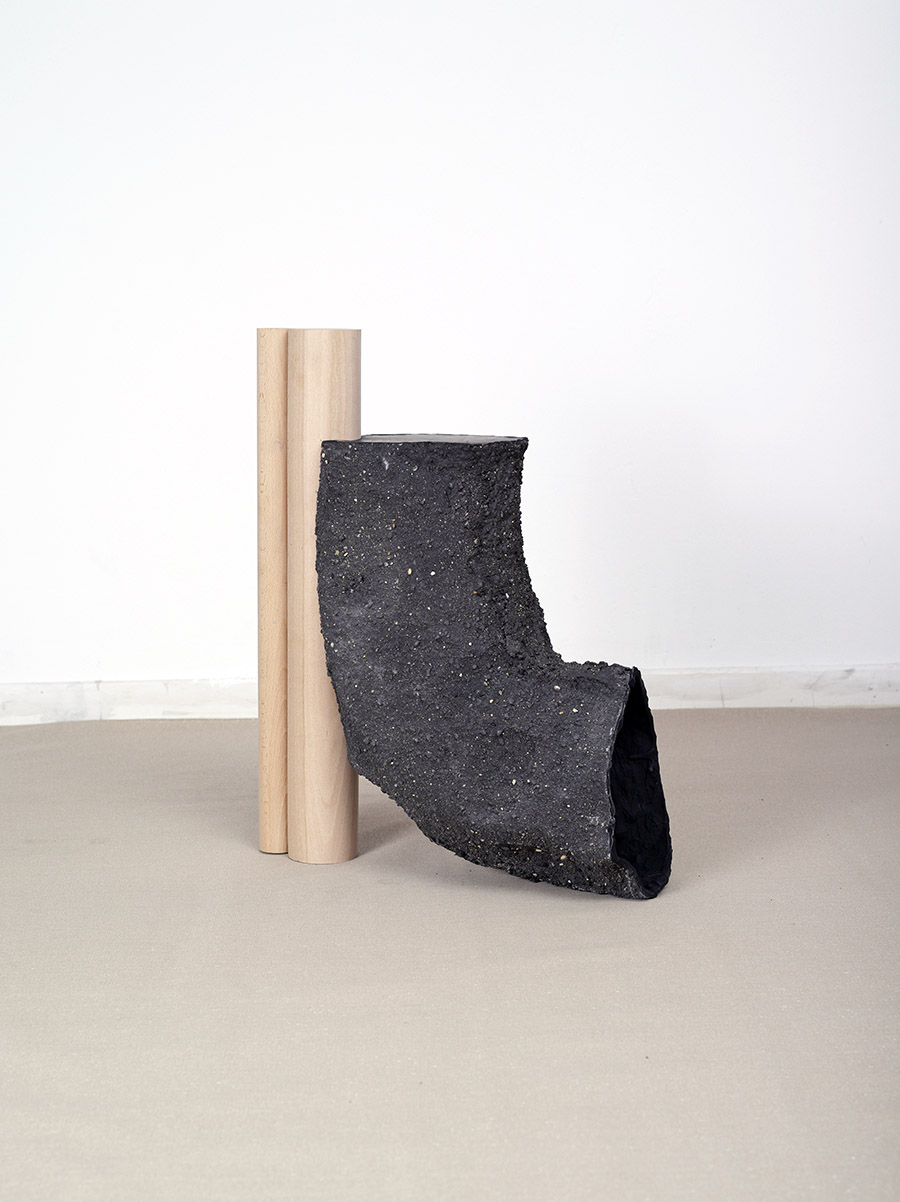 What is your creative partnership like? Clara's background is in art and cultural history and Stefano's is in art and design. In your process, does Clara's method tend to be more conceptual and Stefano's more instinctive and material? 
Yes, Clara works more in the theoretical and conceptual part of the projects and Stefano more in the visual and material part. But in reality the projects are developed jointly by both of us and each of us gets completely involved in the whole. We are constantly talking and we decide together every detail of the work, so at the end we work within every part of the project, and Stefano takes part in the writing of the texts and the development of the concepts and Clara in the composition of the pieces and the materialization.
We think that the key part is the constant talk — we are always talking and thinking together about things to do. Sometimes it's even a bit excessive, because when we get excited about an idea we can be talking about it for days or weeks, at the studio, at home, in the supermarket, and it's great, we enjoy it a lot, even when at a certain point we realize that we have been talking about work for so long. But we think that this is the beautiful thing — that it is not just work, but it is something else, both professional and personal
What draws you to the specific materials or forms you work with? 
We have worked with many different materials, because each of them recalls something unique, whether in the way it was created or formed, that determines its textures, colors, even smells.
Regarding forms, we don't usually work with the computer for their design. When we design a piece, when we start to imagine its shape, we make some drawings and we start to make it and to work directly with the material, in a process that is more manual than the planned organization typically used in industrial design. So the shapes are defined by the very material and the concept which we are working on. From that, we have a direction into which, let's say, we "drive" the material. We don't have a predetermined image, but an idea that generates a process in which takes part the concept, the research, the nature of the material.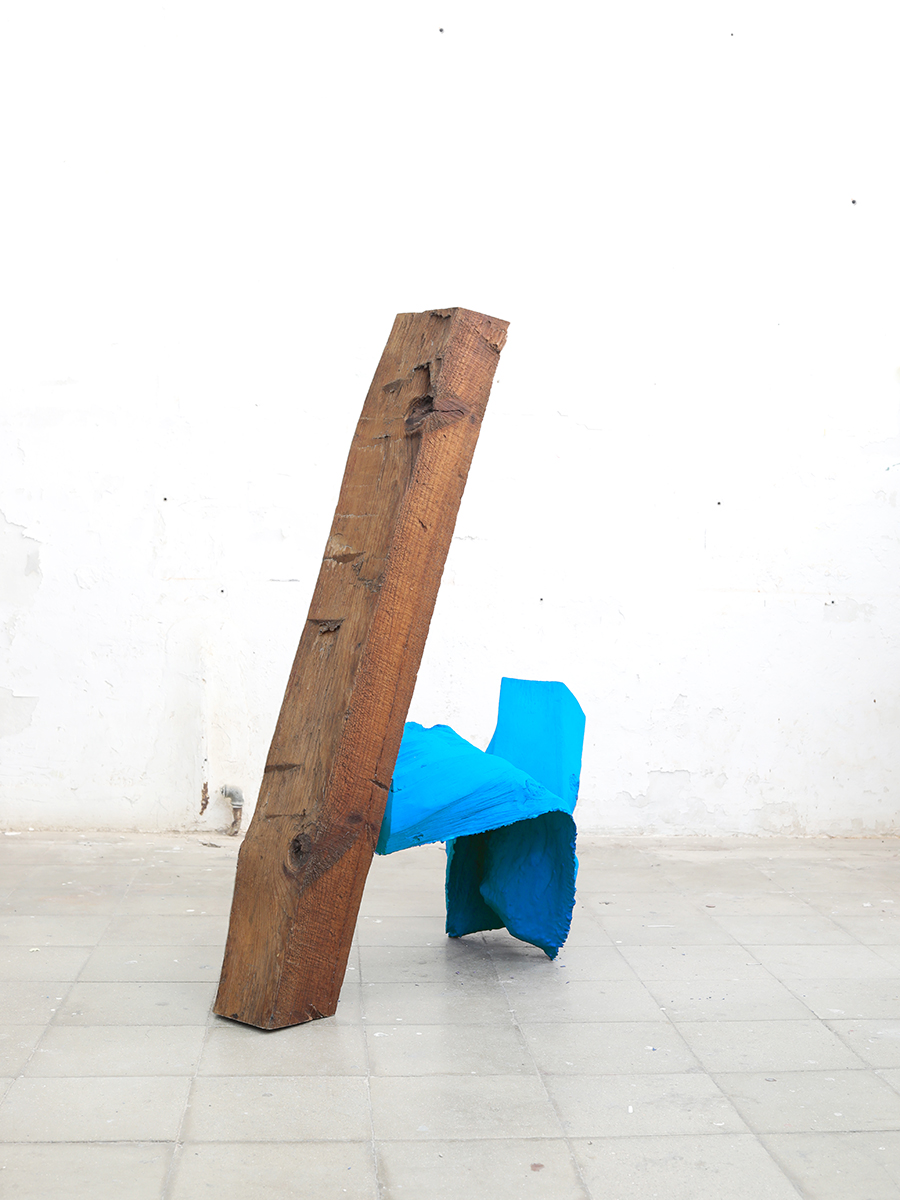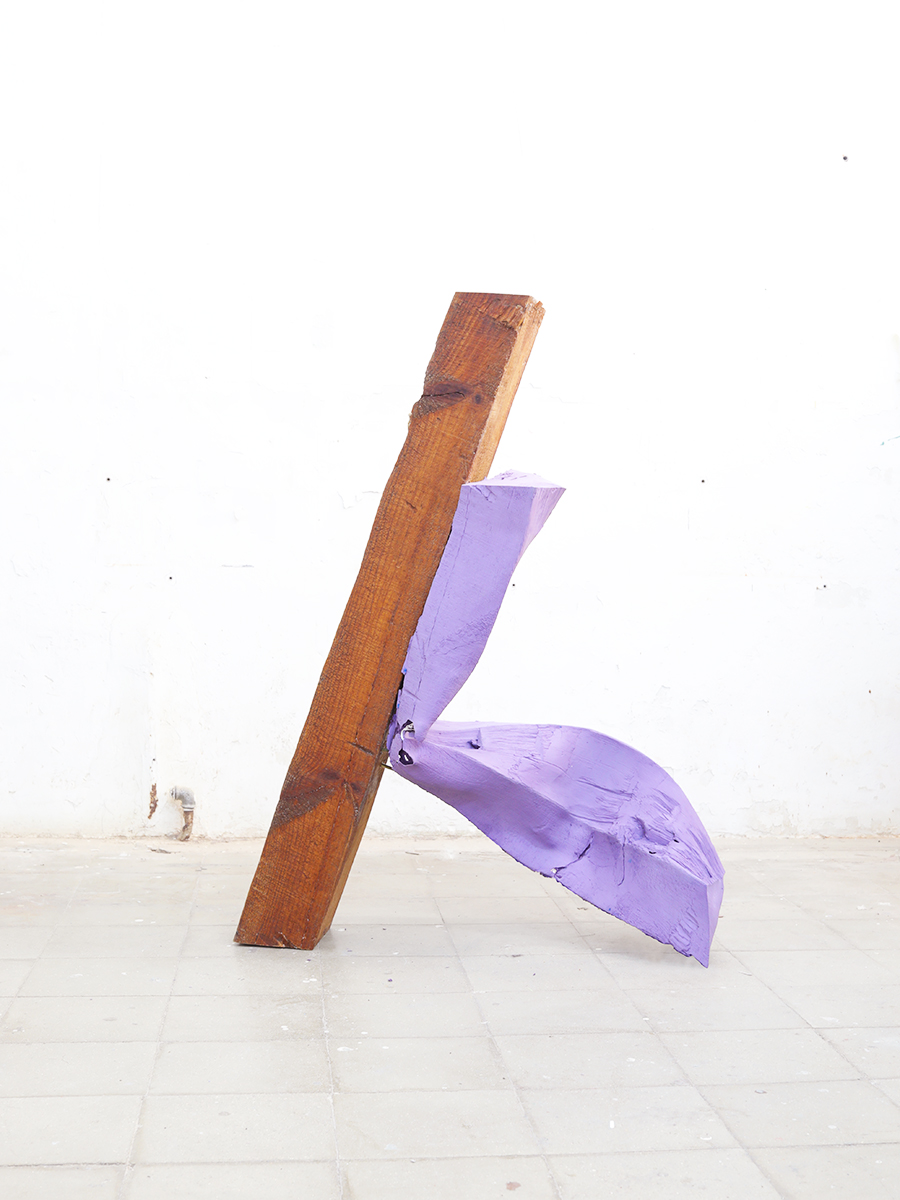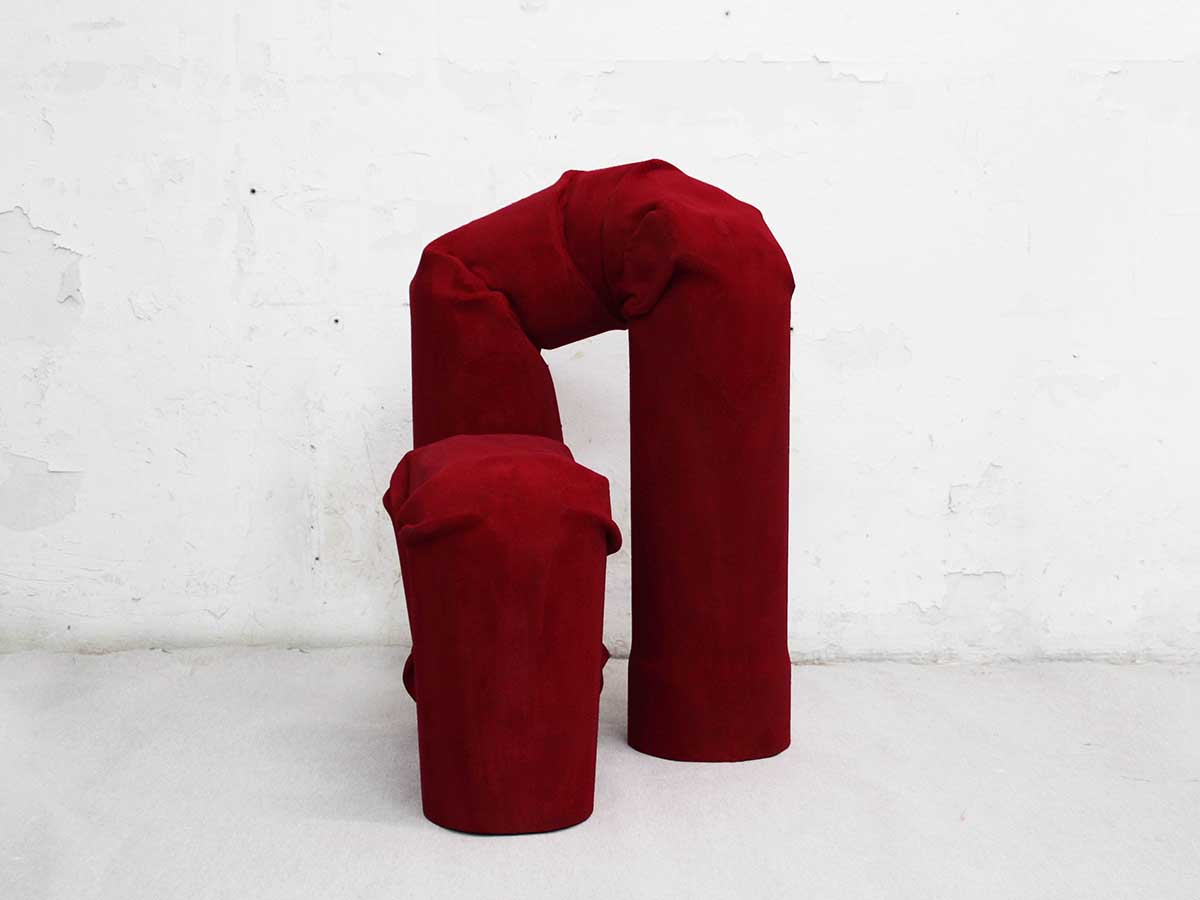 What is your next project? Can you describe the concept or what's motivating you in your new work?
It will be related to our study of ruins, with the aim of broadening this research. We are starting to work with the idea of the relationship between the abandonment and decline of human material culture and its conservation and archival impulses.
In the next months we are also developing an archive for texts and essays that we have developed (and that we will do in the future) about these themes. We have in mind to incorporate the textual part of our projects to the website, because until now it was something that we did more for ourselves, but we want to organize the writings and to publish them so we can show the whole of the projects.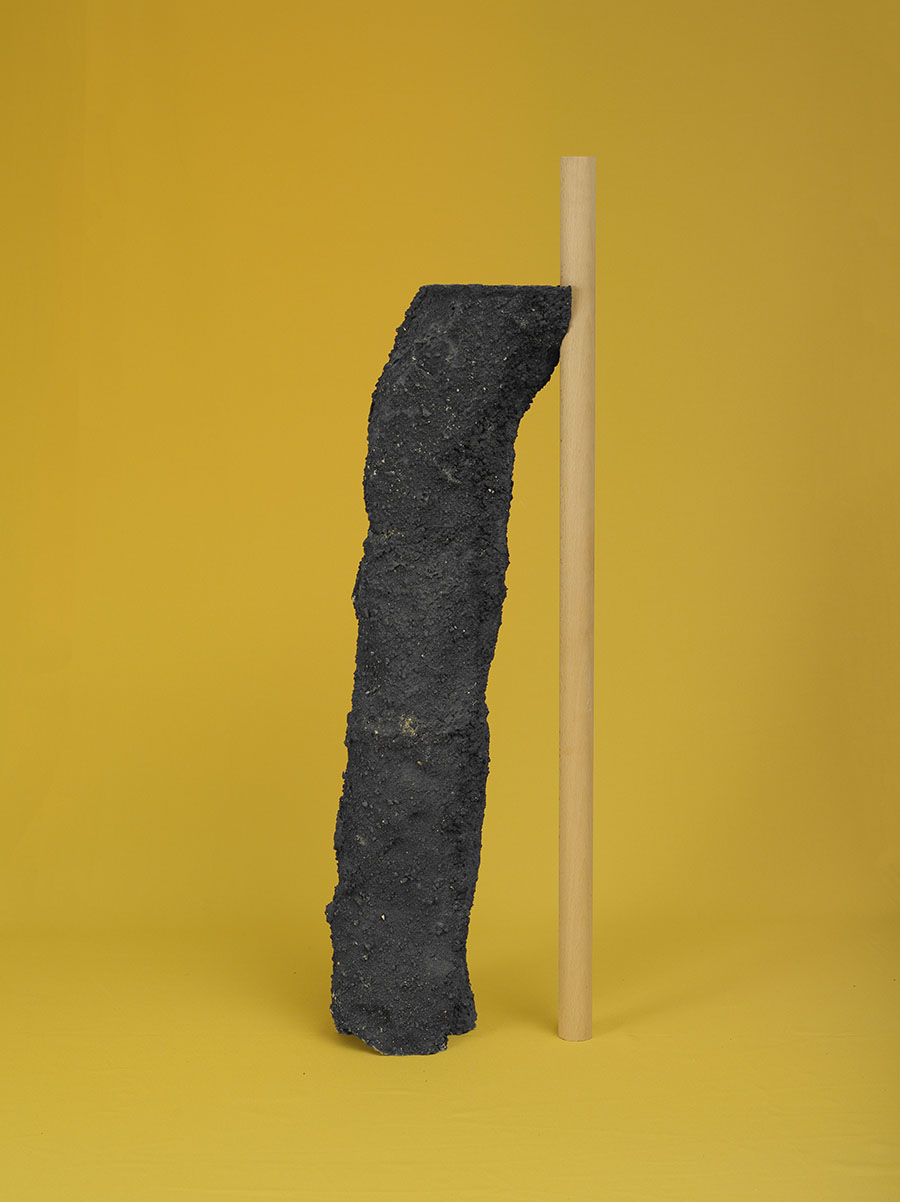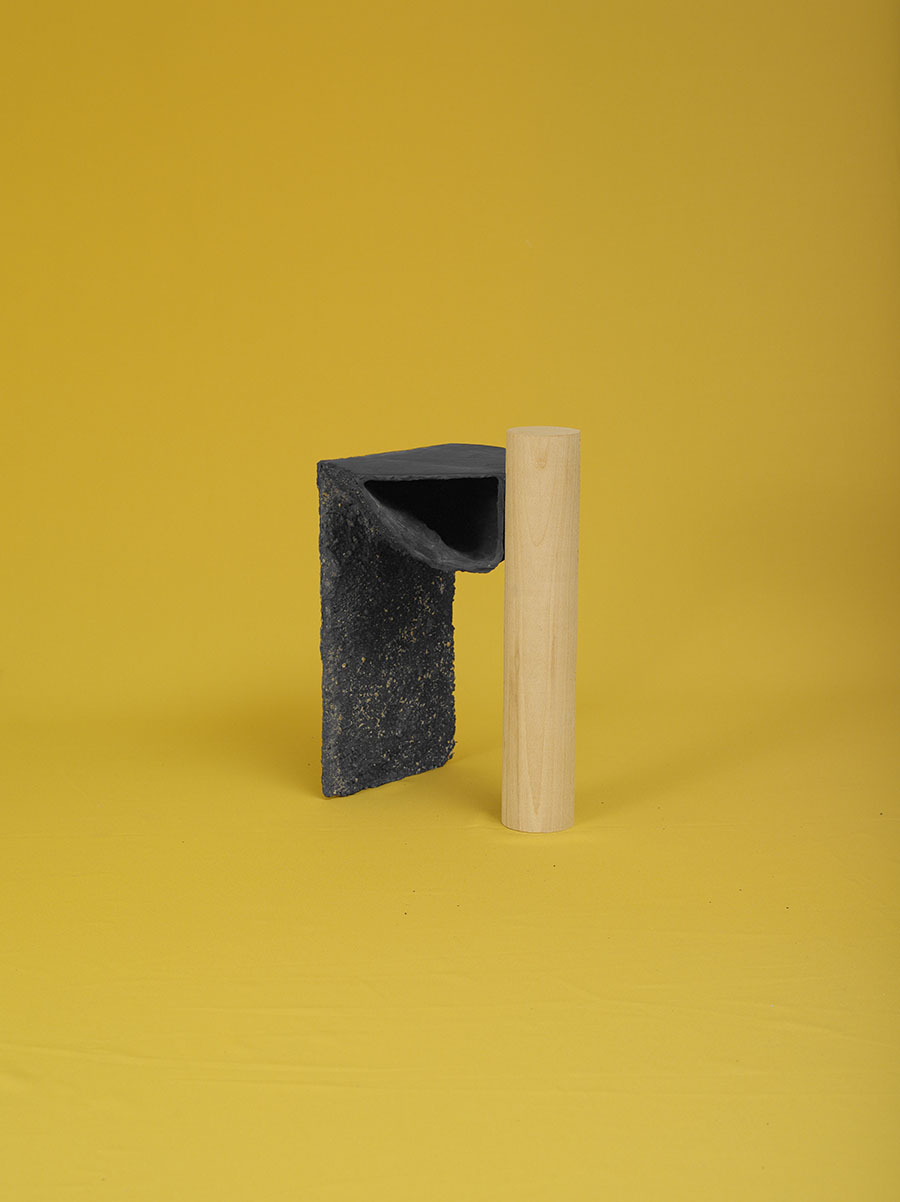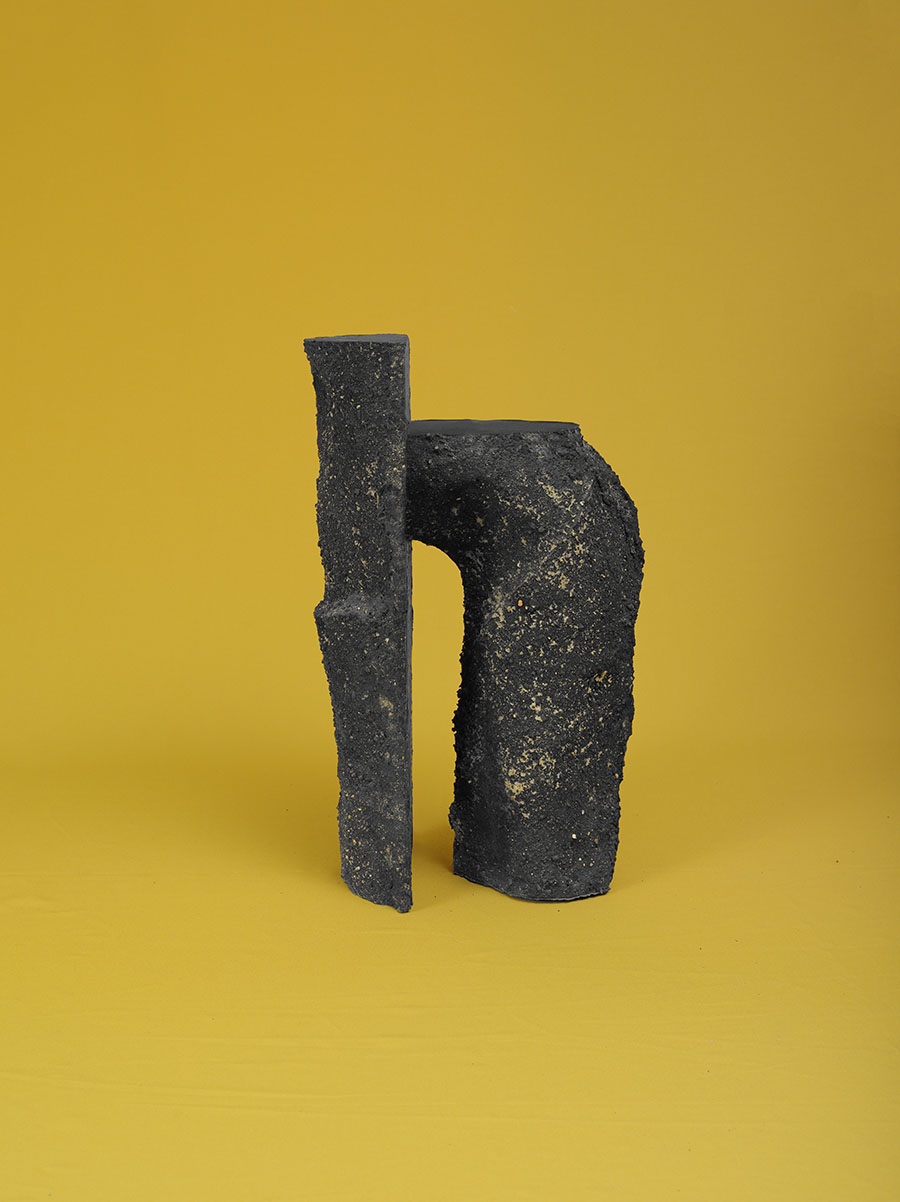 What do you keep around your studio or home for inspiration?
We are surrounded by things to which we have a personal connection. Our home is quite baroque; we tend to accumulate everything we find interesting. Many of the pieces we have were made by  artist friends and designers, others were found (we have so many waste material pieces, like bricks or debris, from different places where we have been), and others come from our families. We also have many pieces of traditional Spanish ceramics that we have bought in different villages (like Níjar, in Andalucía, or Pereruela, in Castilla). We also have a nice library because we love literature, and they, with our plants, form what we understand as a home.
At the studio, we try to maintain an order to see more clearly the pieces we are working on, with not many visual distractions, so we have mostly material work. And of course another part of our contemporary ruins collection, that is inevitable.
Place you go to be inspired?
We don't have a specific place to be inspired, but rather an activity. The thing that inspires us the most is to walk. We walk a lot, we love to walk around the city, like flâneurs, just to watch, to feel everything that is around us (the images, the sounds, the smells), whether in our city or in a place we are visiting. Actually, it is better if it is in Madrid, because it is wonderful to discover things – a building, a hidden street, a conversation – in your own city. It is a quite simple process, and it may seem foolish, but it is very inspiring.
What was the last great exhibition you saw?
The exhibitions we liked the most [lately] and that have had more relevance in our work were two in Milan and two in Berlin. In Milan, Thea Djordjadze with Fausto Melotti at the Triennale, and Kishio Suga at Hangar Bicocca. In Berlin, Katinka Bock, at Meyer Riegger Galerie and Asta Gröting, at Kindl Zentrum. In the last months, we have liked much the show of Luis Camnitzer at Museo Reina Sofía.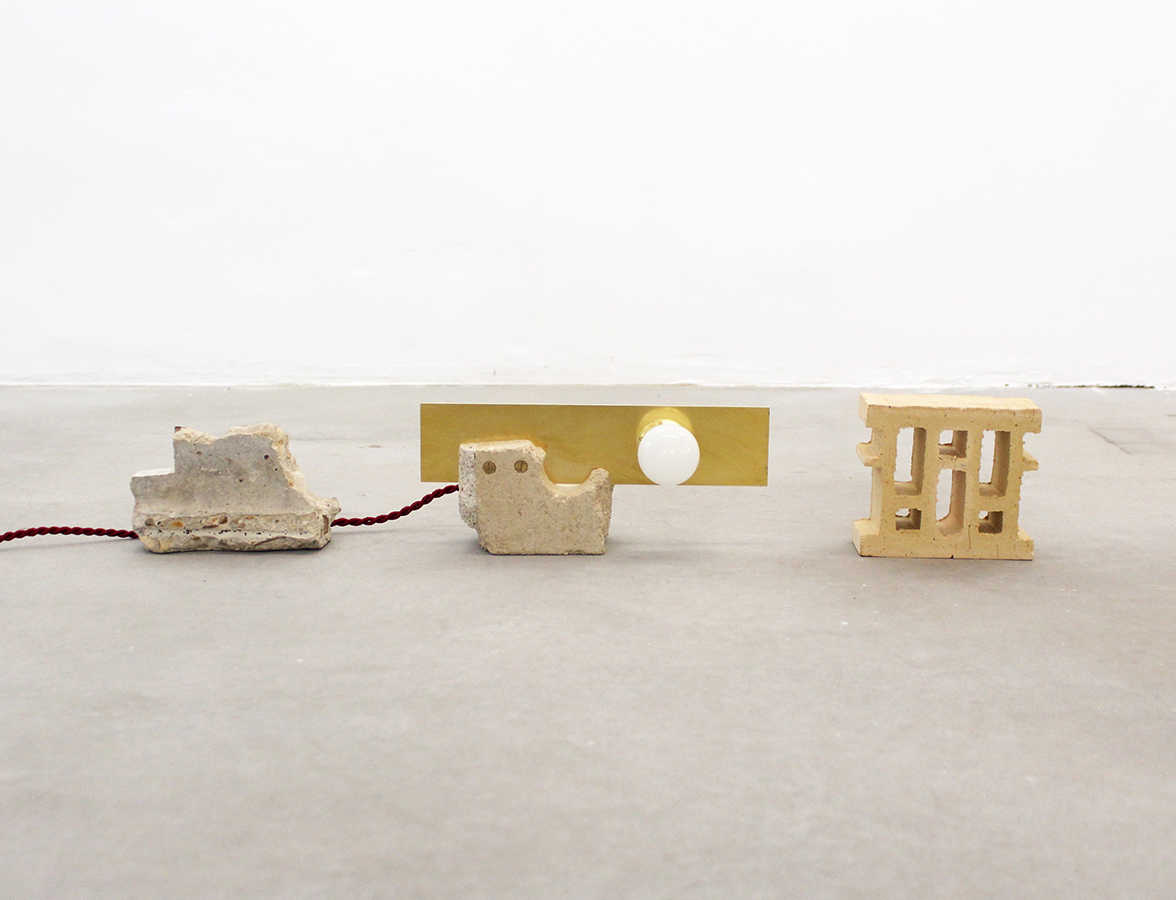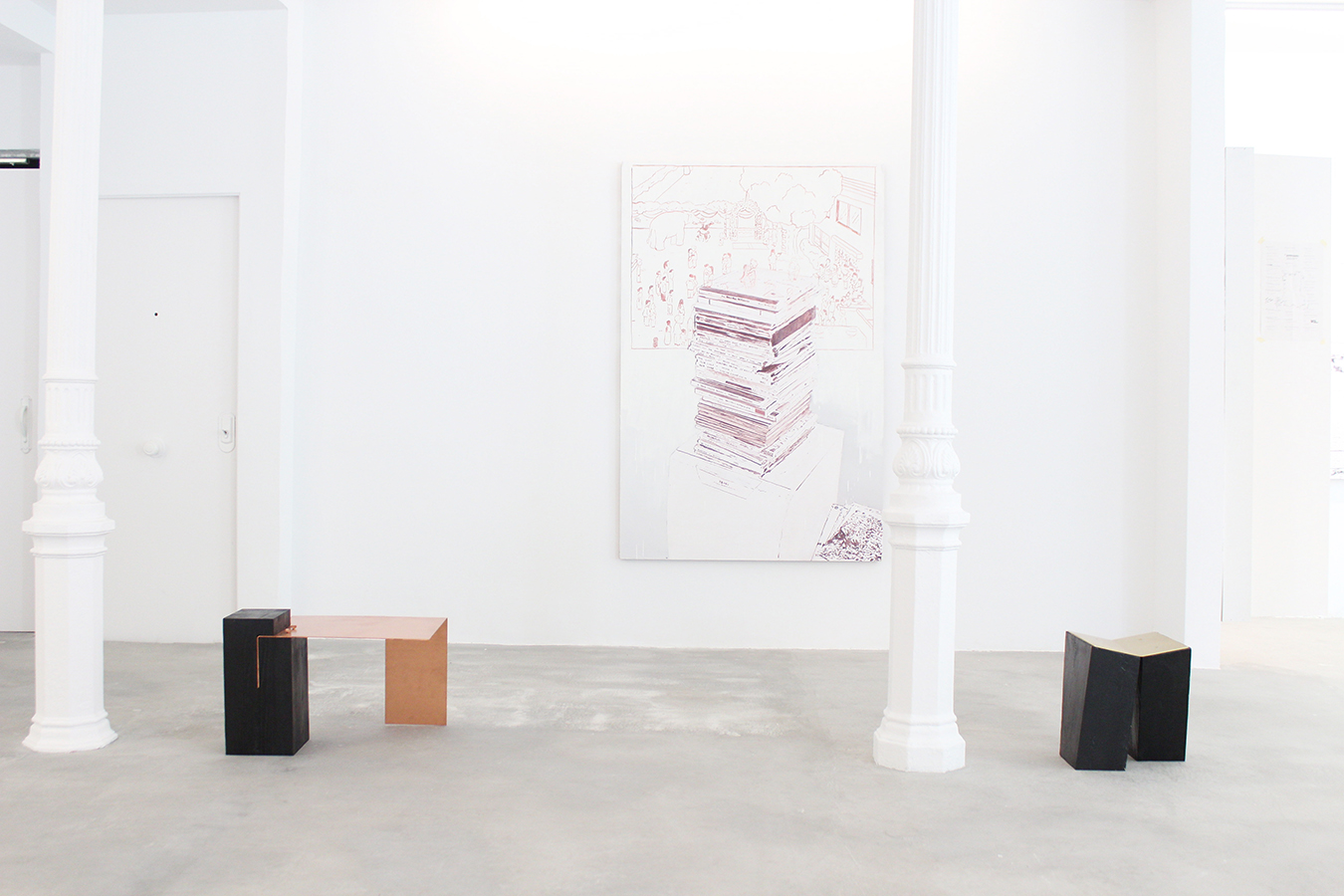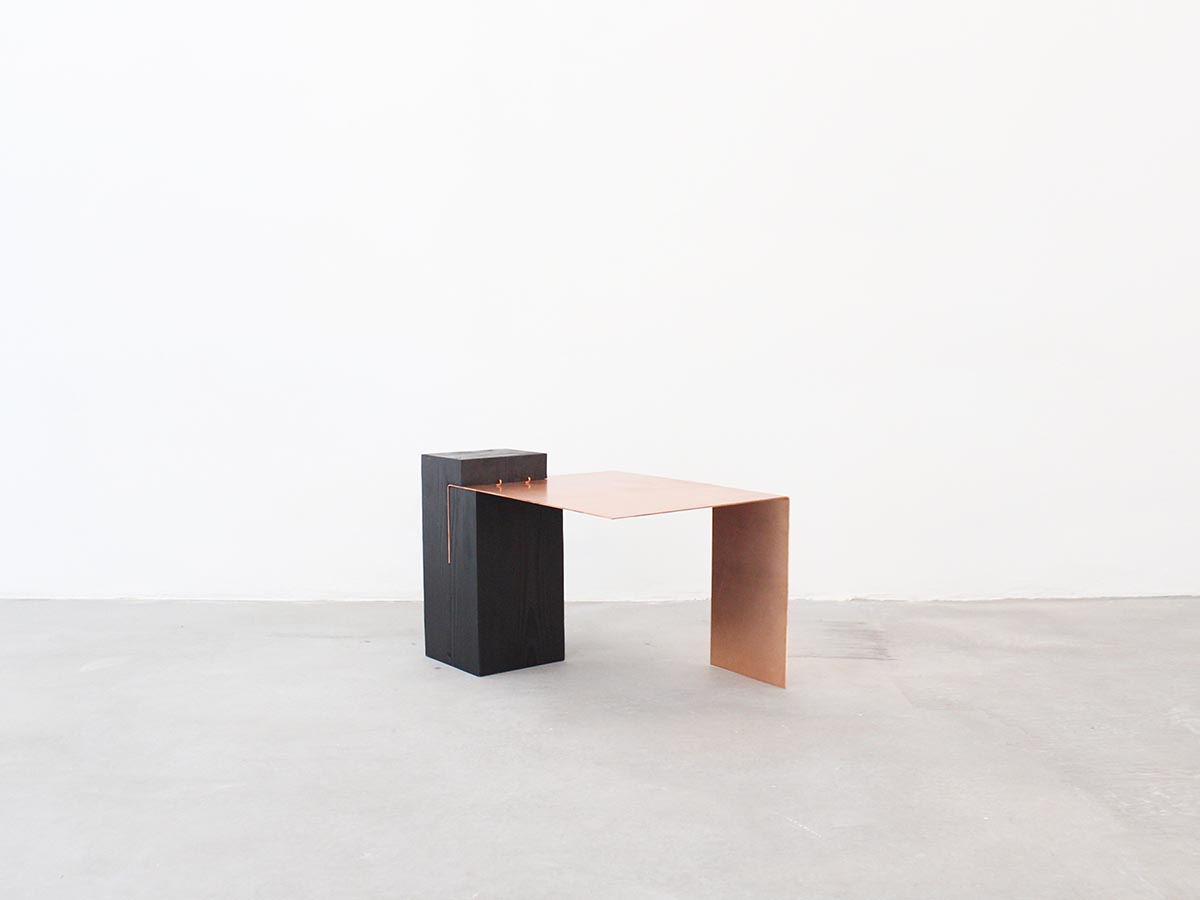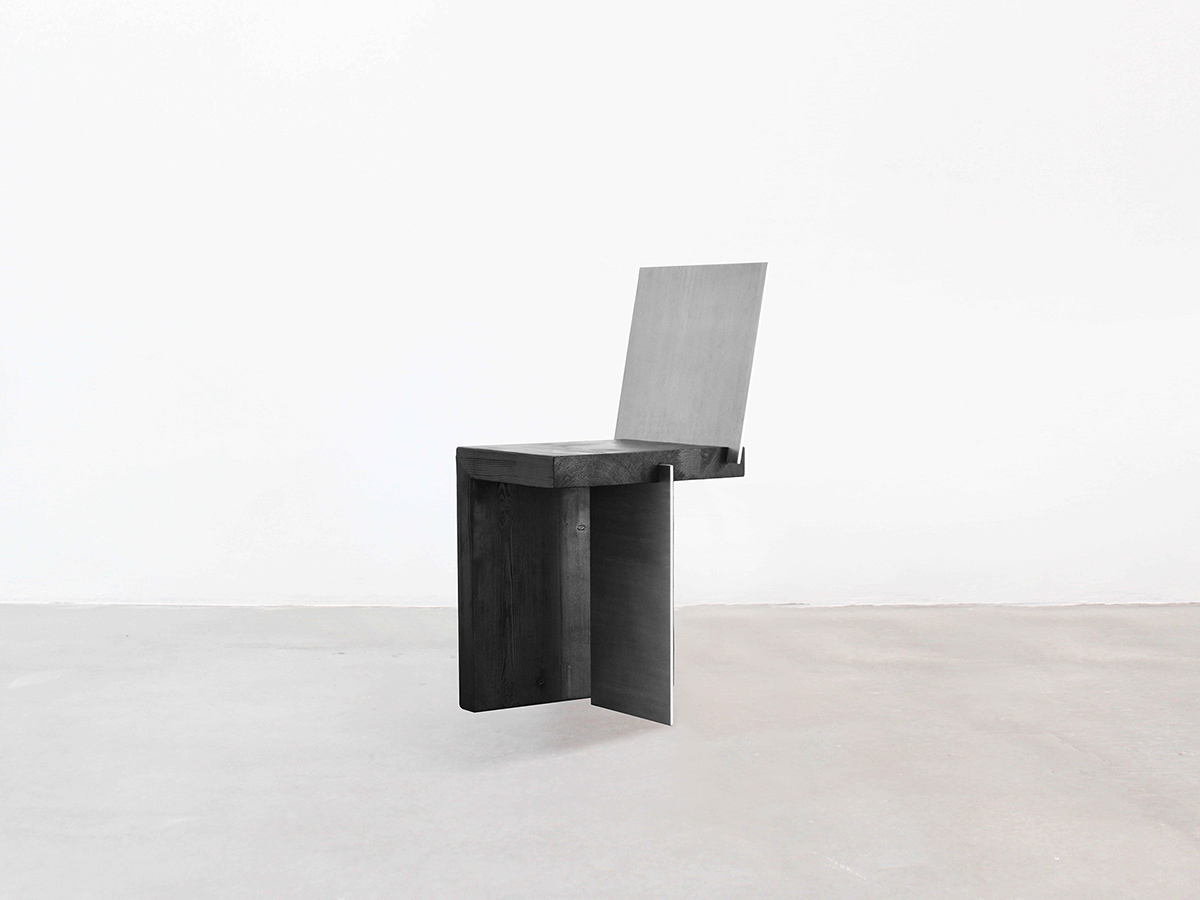 Dream place to install your work?
Probably a traditional exhibition space, like a museum, because it would mean a recognition of our work. But thinking deeply of a place just as "space," we would love to see our pieces in strange contexts: for example, we would love to see our Untitled Pinks or our Atlas/Atlas in the middle of a supermarket, to see how they interact with the huge quantity of colors and shapes there; or for the Trigo, Perro, Roca pieces it would be great to see them in the middle of nature, or in the middle of a designed nature, like an English garden. It would be super interesting.
What's your favorite Google Image search?
Probably nothing really related to design or art. Clara's favorite searches are images of the nature, mainly birds (she has a passion for ornithology) and Stefano's favorite searches, in general, are those related to food and gastronomy, because he loves to cook.