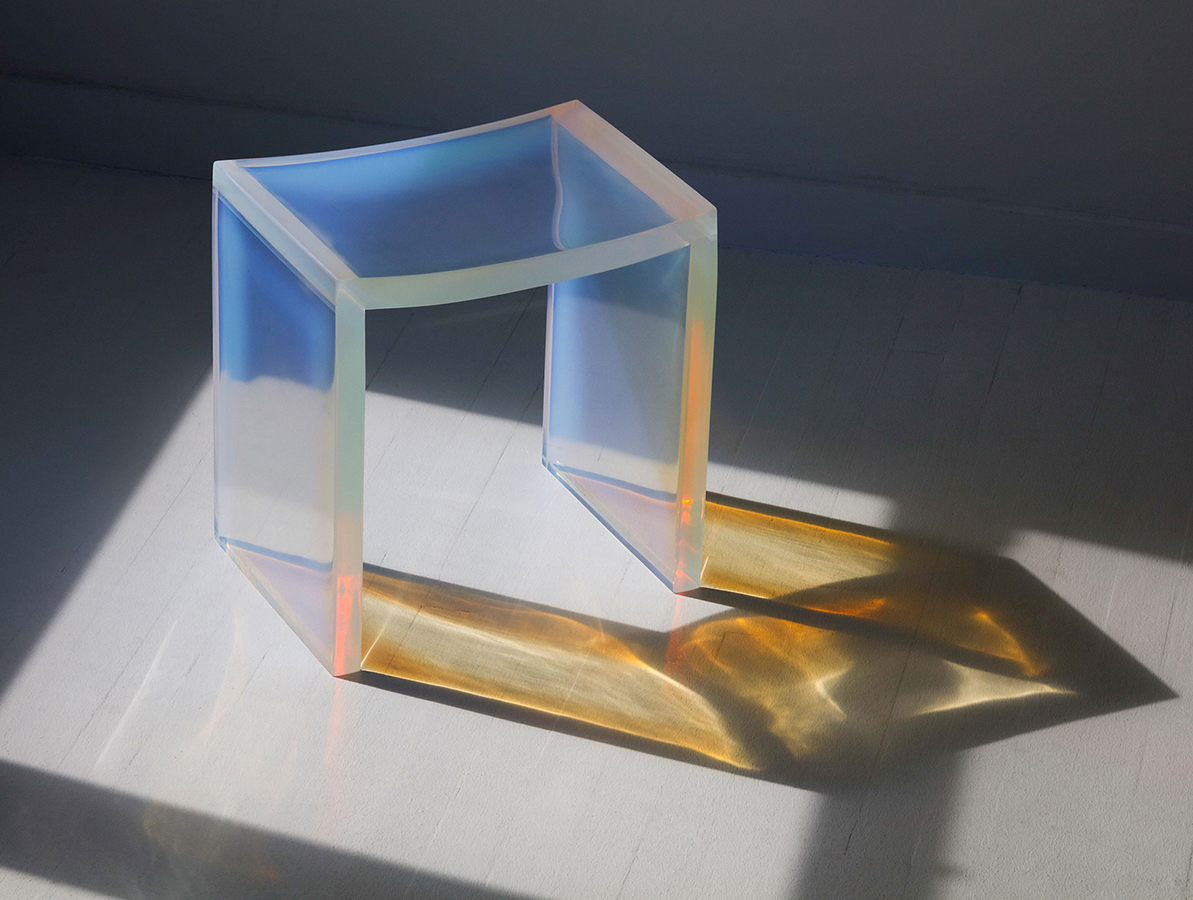 A weekly Saturday recap to share with you our favorite links, discoveries, exhibitions, and more from the past seven days. This week, four pieces for building a colorful kitchen, two artist-edition sunglasses by Geoff McFetridge, and the single most magical piece of furniture we've ever seen.
Discoveries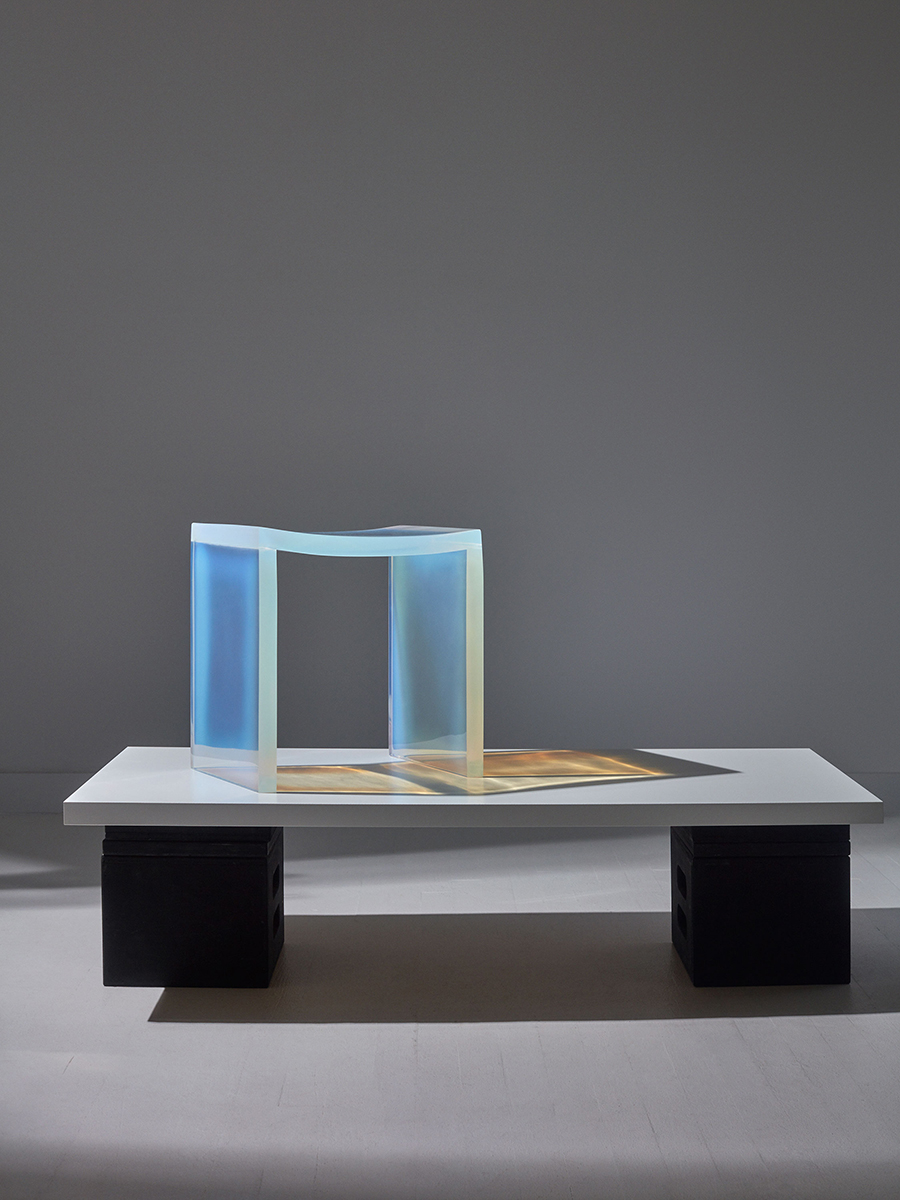 Can we introduce you to the most magical piece of furniture we've ever seen? We're not sure how Objects of Common Interest gets this version of their acrylic Bent Stool so perfectly opalescent, but that's part of the beauty of it. We have this version, and it sits in our window casting rainbows all day long.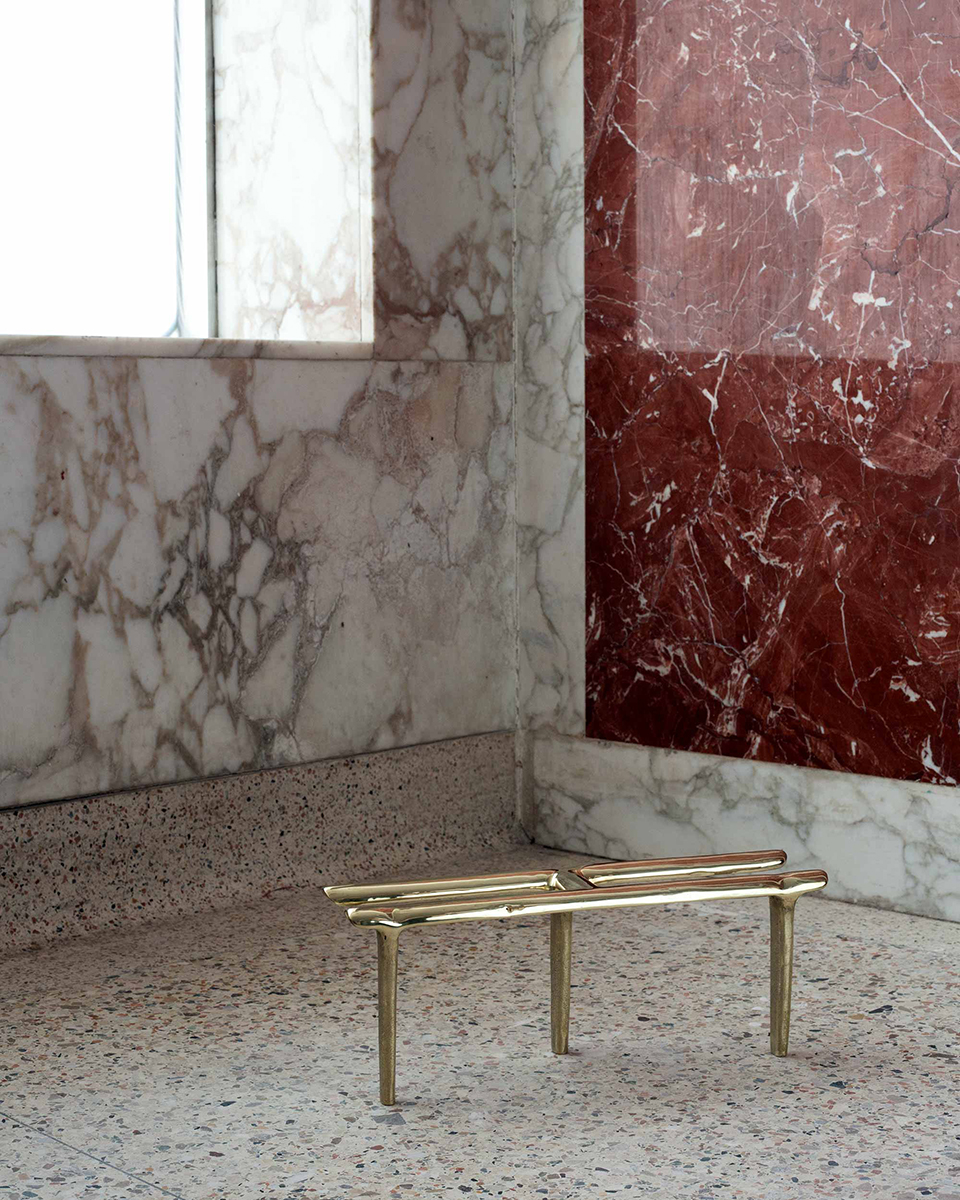 Canadian designer Shane Krepakevich of Mercury Bureau has created a lot of small objects in sand-cast bronze, but now he's scaling up in the form of these molten-looking stools, on view at Toronto gallery Susan Hobbs as part of a group exhibition called "The Clock That Went Backward."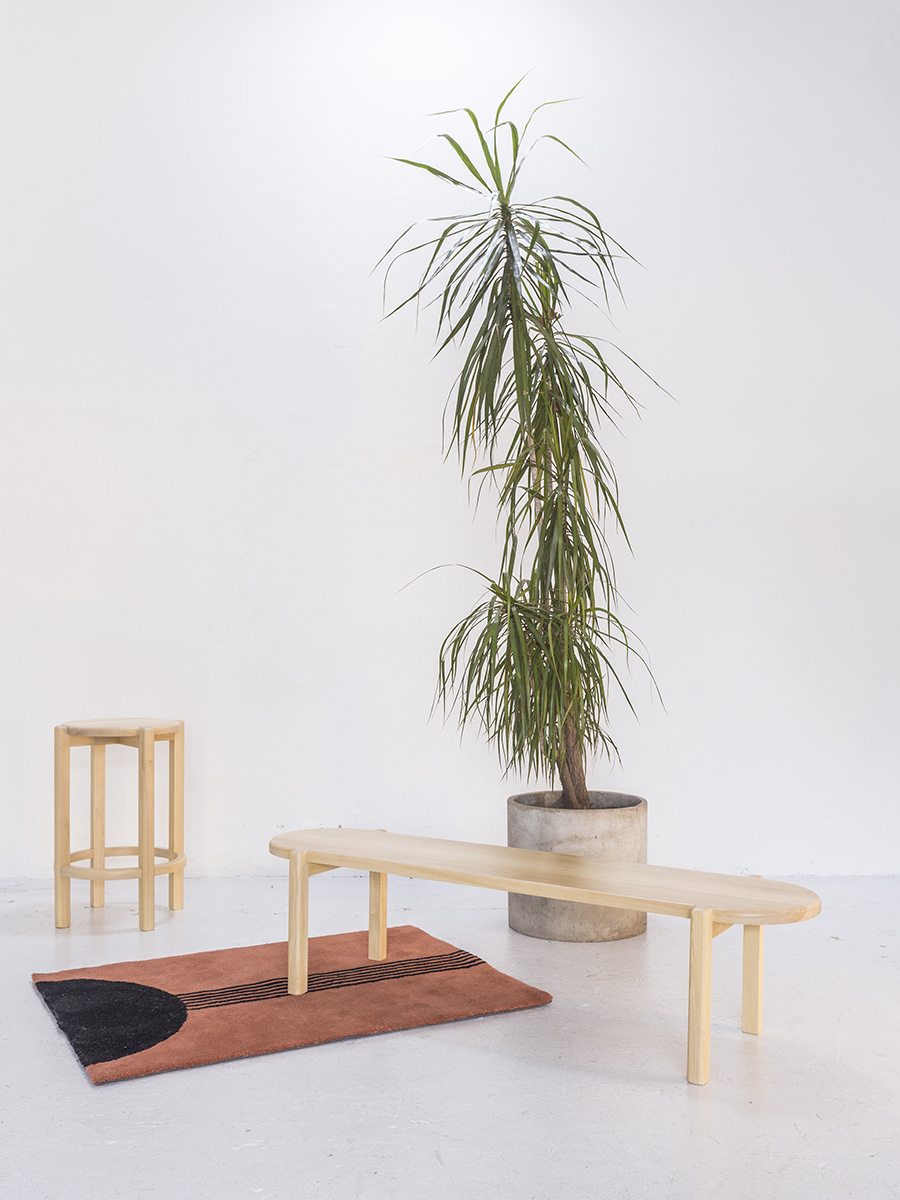 The Buenos Aires–based studio RIES has been extra busy this year, working on a number of interior commissions. But one of our favorite projects is this collection of chairs and tables made from a local hardwood called Guatambú. Called Orno, the system was initially developed for a pizzeria of the same name designed by Juan Garciá Mosqueda.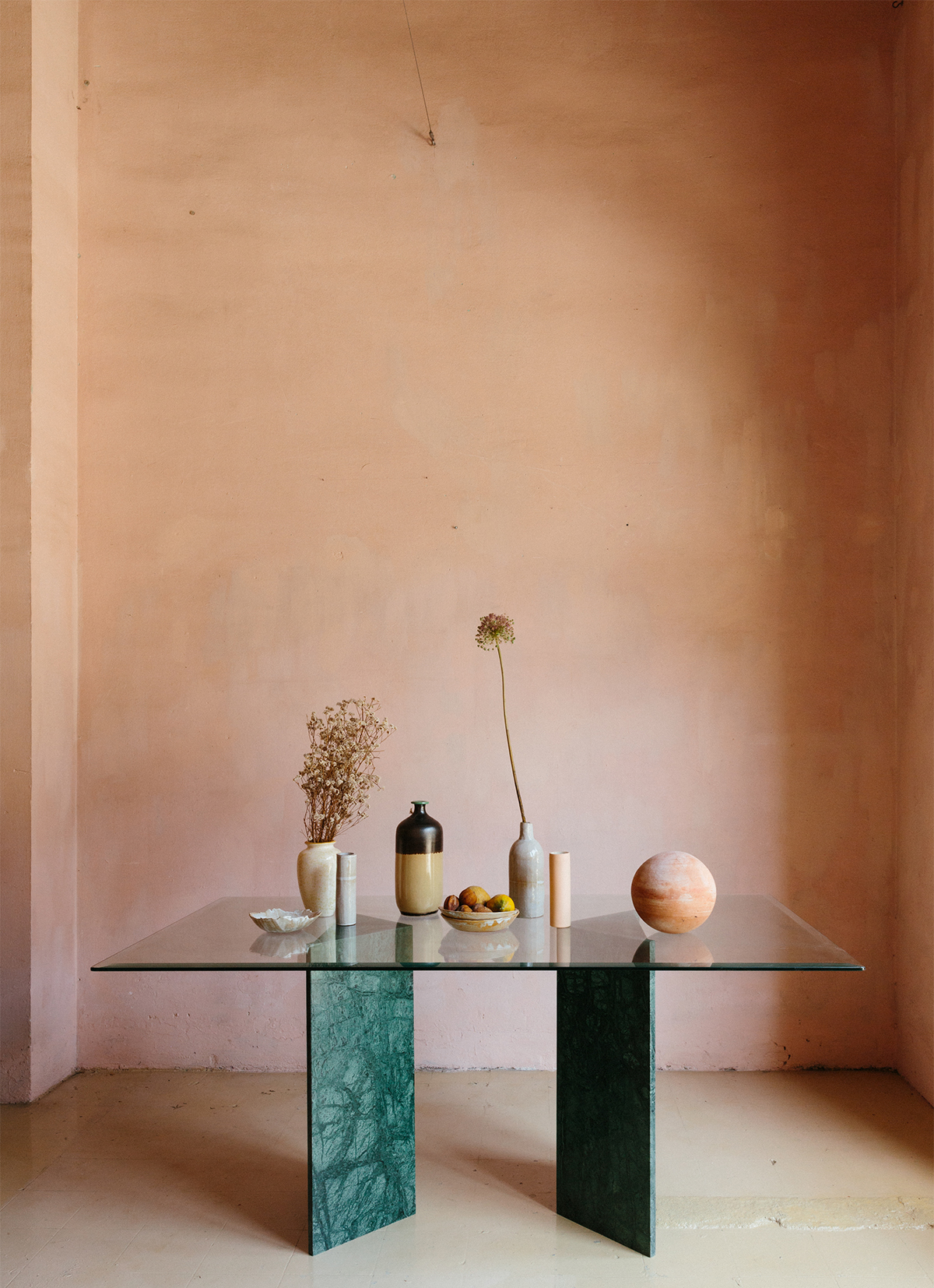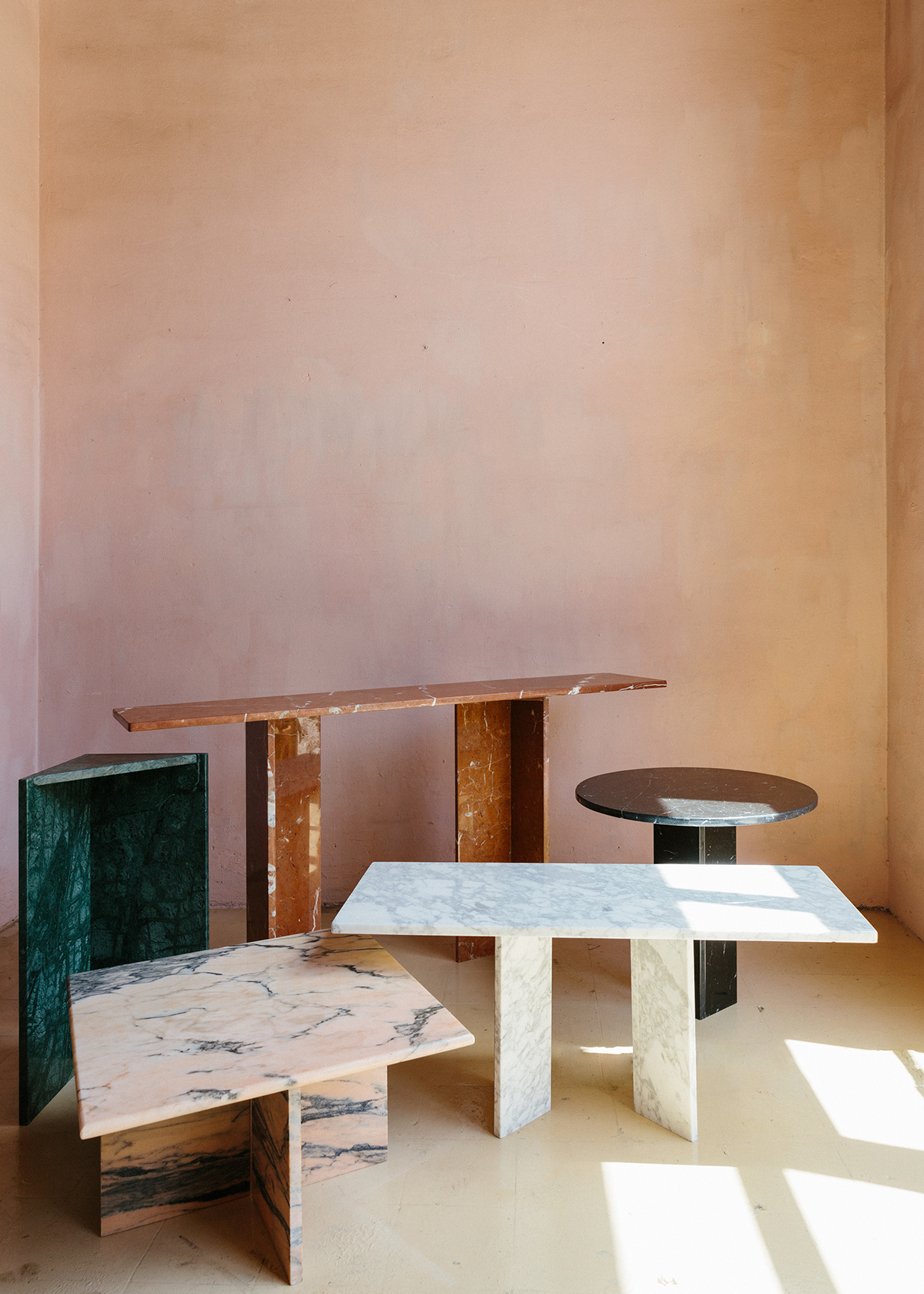 Les Eines is a workshop, store and co-working space in Barcelona that mostly sells vintage and contemporary objects by other designers. But we're most interested in this line of completely customizable in-house marble tables by designer and founder Giorgia Righetti.
Links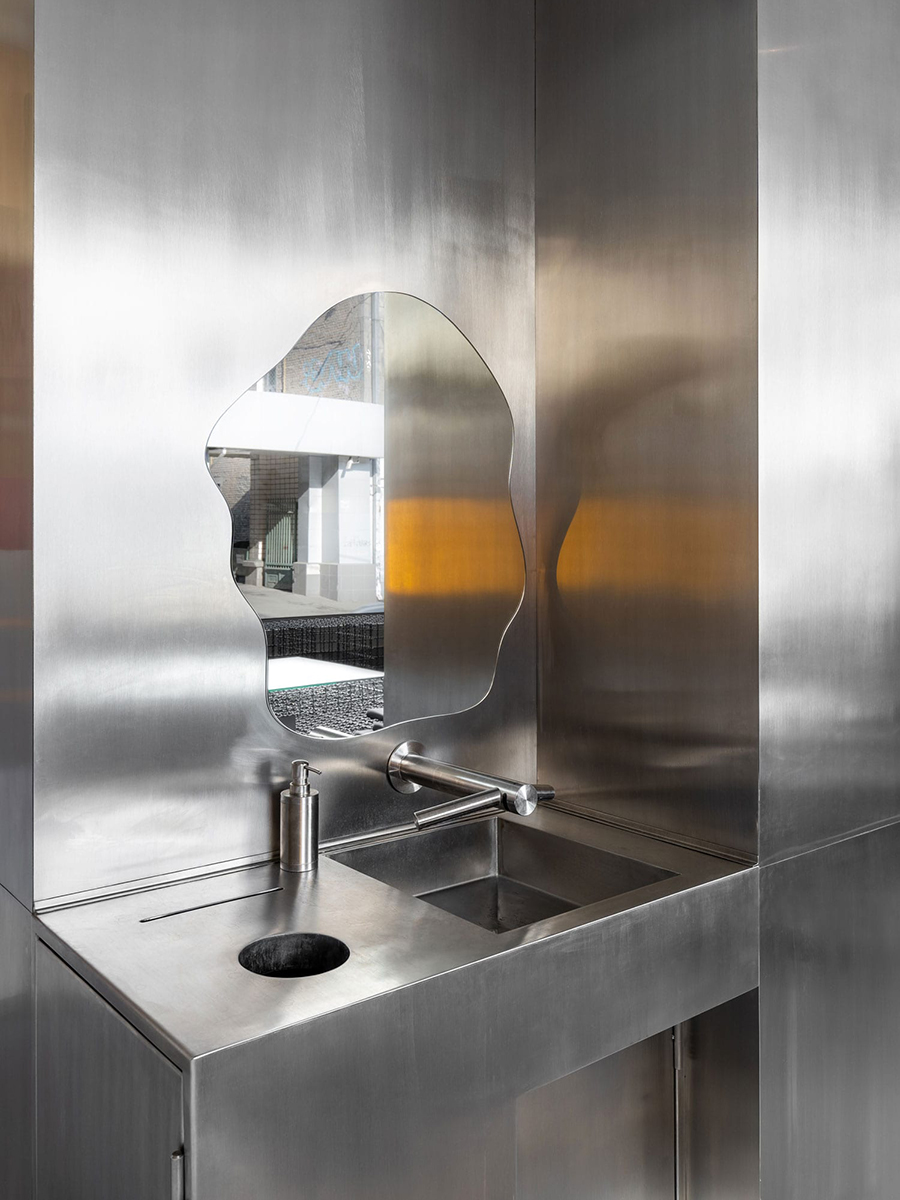 This new cafe in Kiev was transformed by AKZ Architectura from a 1930s apartment, whose brick and concrete bones were augmented by metal mesh, stainless steel, and the occasionally very cool wavy mirror. Via Yellowtrace.
Shopping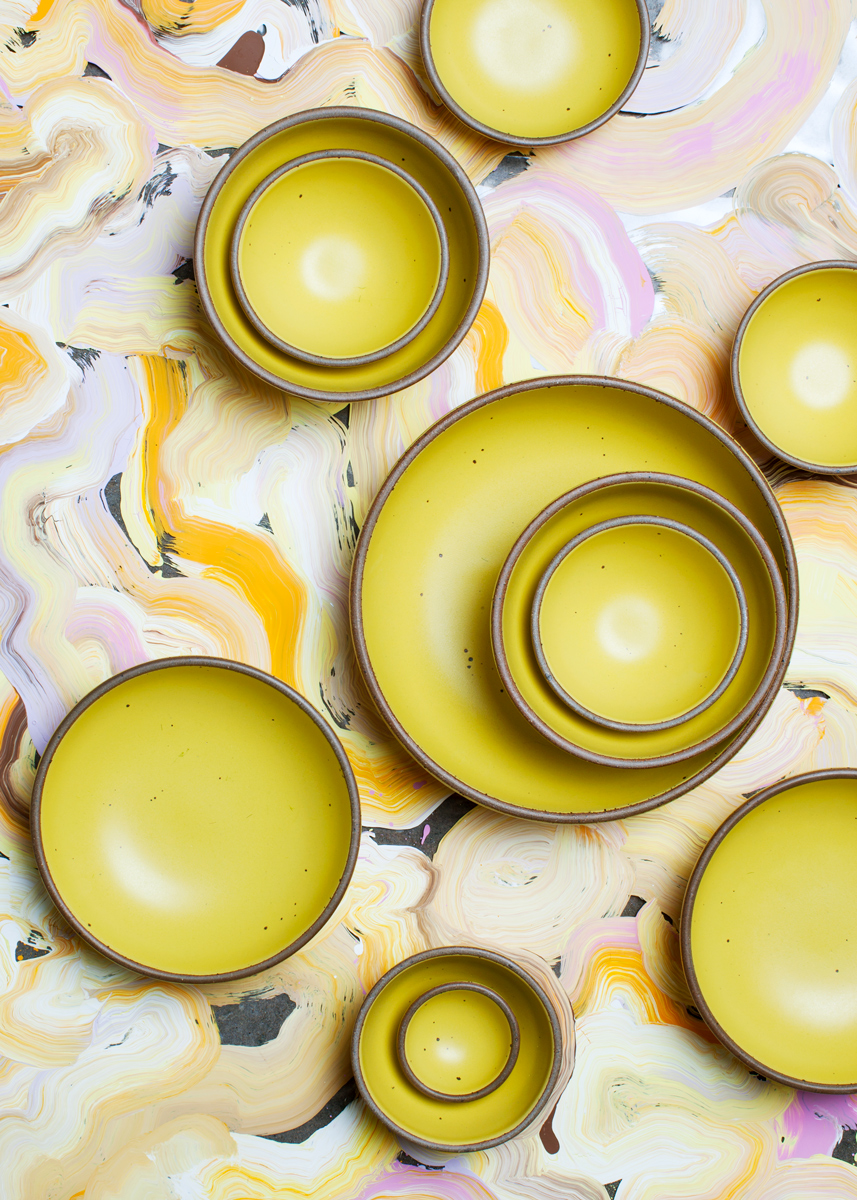 If you like East Fork's sunny yellow new Pollen glaze, which drops August 8th, you're gonna lose your minds when you see the millennial pink pottery that might be coming early next year. We'll just be over here, adding to our Everyday Bowl collection until our kitchen cabinet collapses.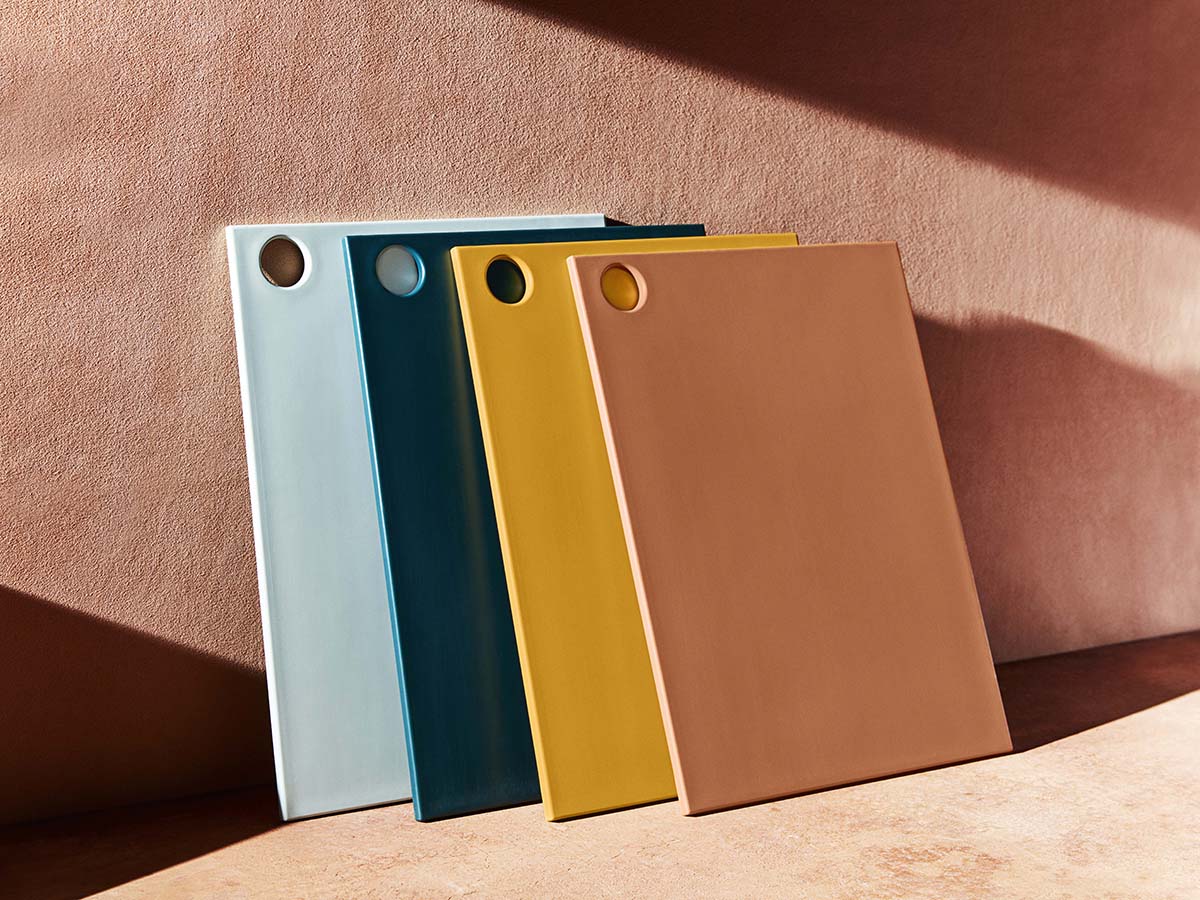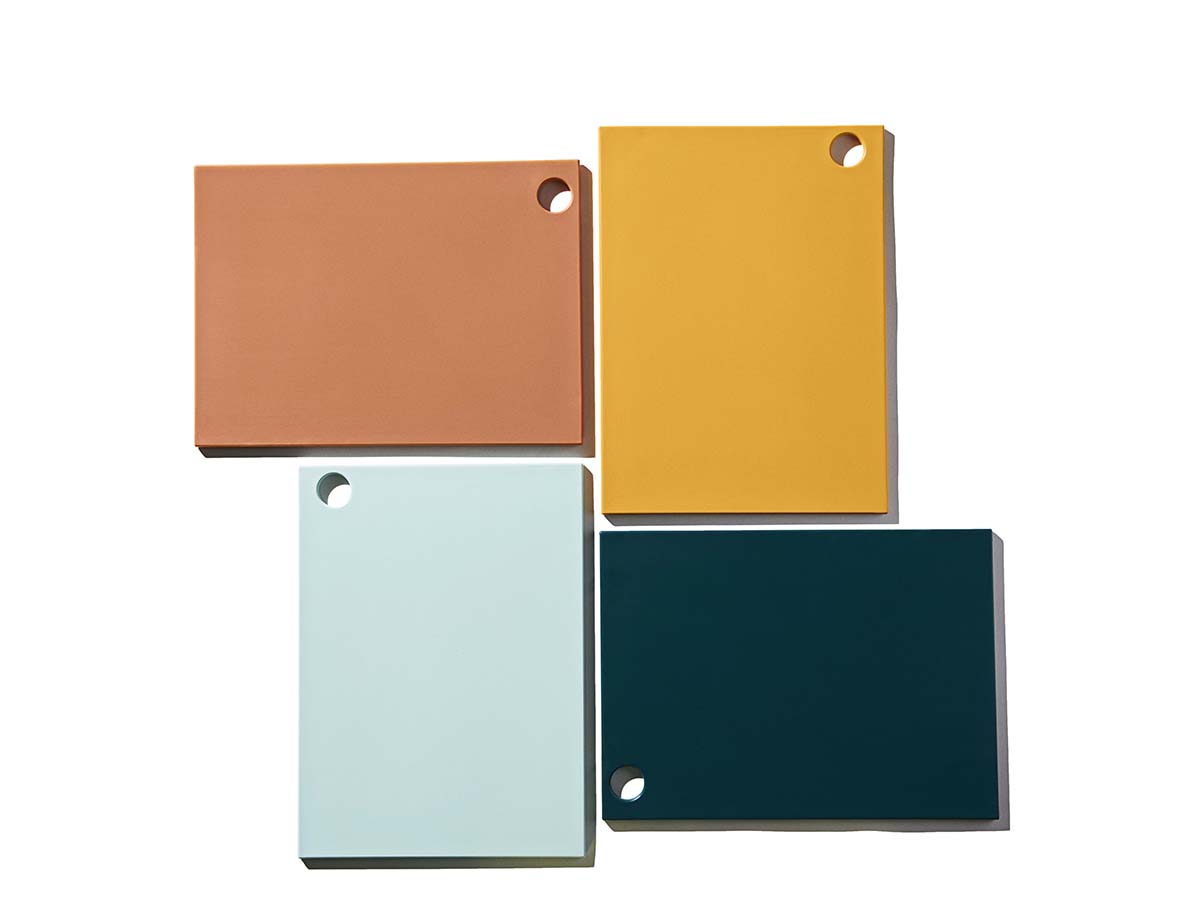 Speaking of building a colorful kitchen, we'll also be snapping up one (or four) of these cutting boards — which are made from a mix of recycled plastic and renewable sugarcane, in four perfect colors — from the kitchen essentials DTC brand Material.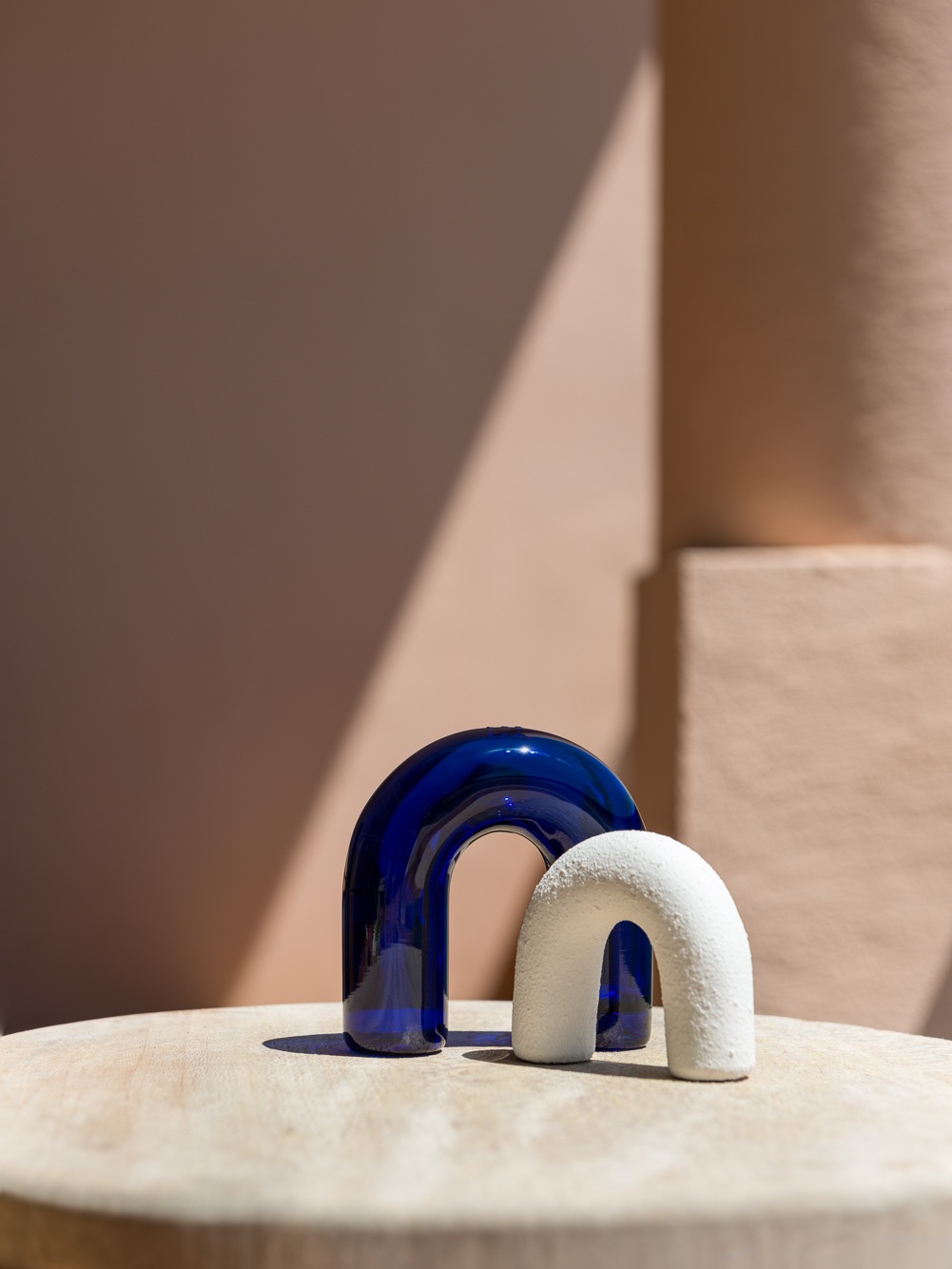 If this was just a duo of sculptural objects — one in blown borosilicate glass, one in textured porcelain — they'd be great enough. But these are actually salt and pepper shakers, available to purchase from their creator, the French designer Margaux Keller. Mind officially blown.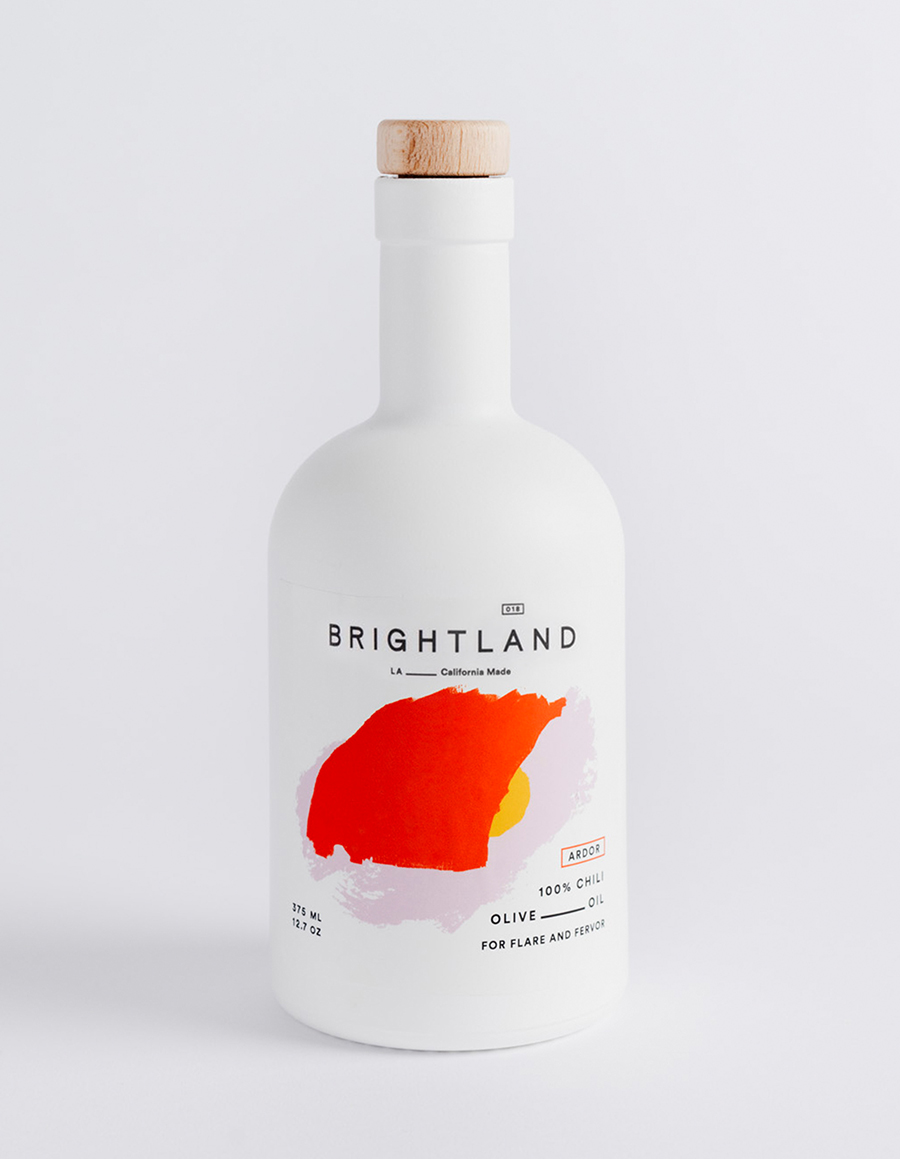 The California olive-oil start-up Brightland already had some of our favorite packaging; now they're releasing Ardor, a smoky, chili-infused oil with bottle art by an old SU favorite, artist Marleigh Culver.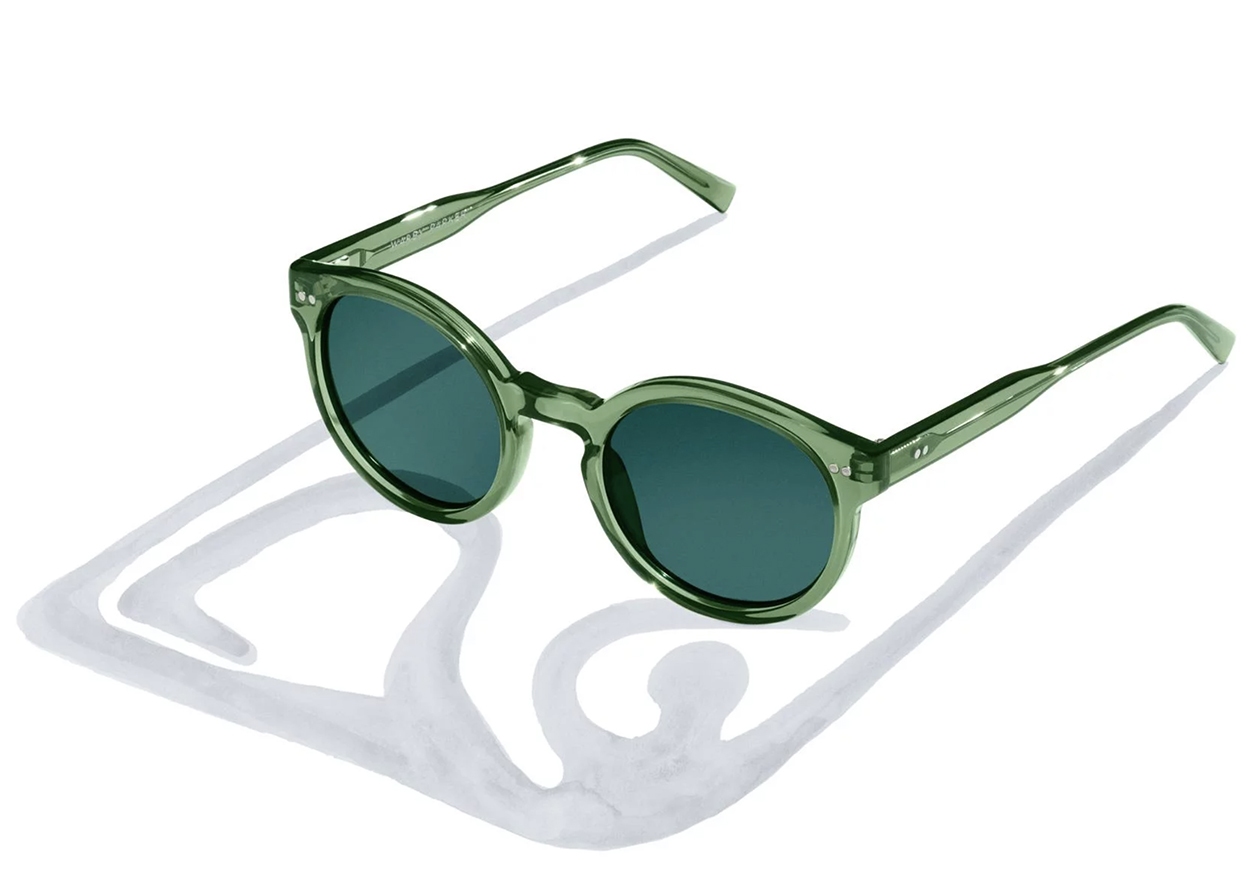 We're pretty into these tone-on-tone sunglasses, which are a collaboration between Warby Parker and Geoff McFetridge. (Look closely, and you can see the shadows were actually painted by McFetridge.) The California artist designed two frames, one named after his Canadian hometown and these for Atwater, the LA neighborhood where his studio is located.