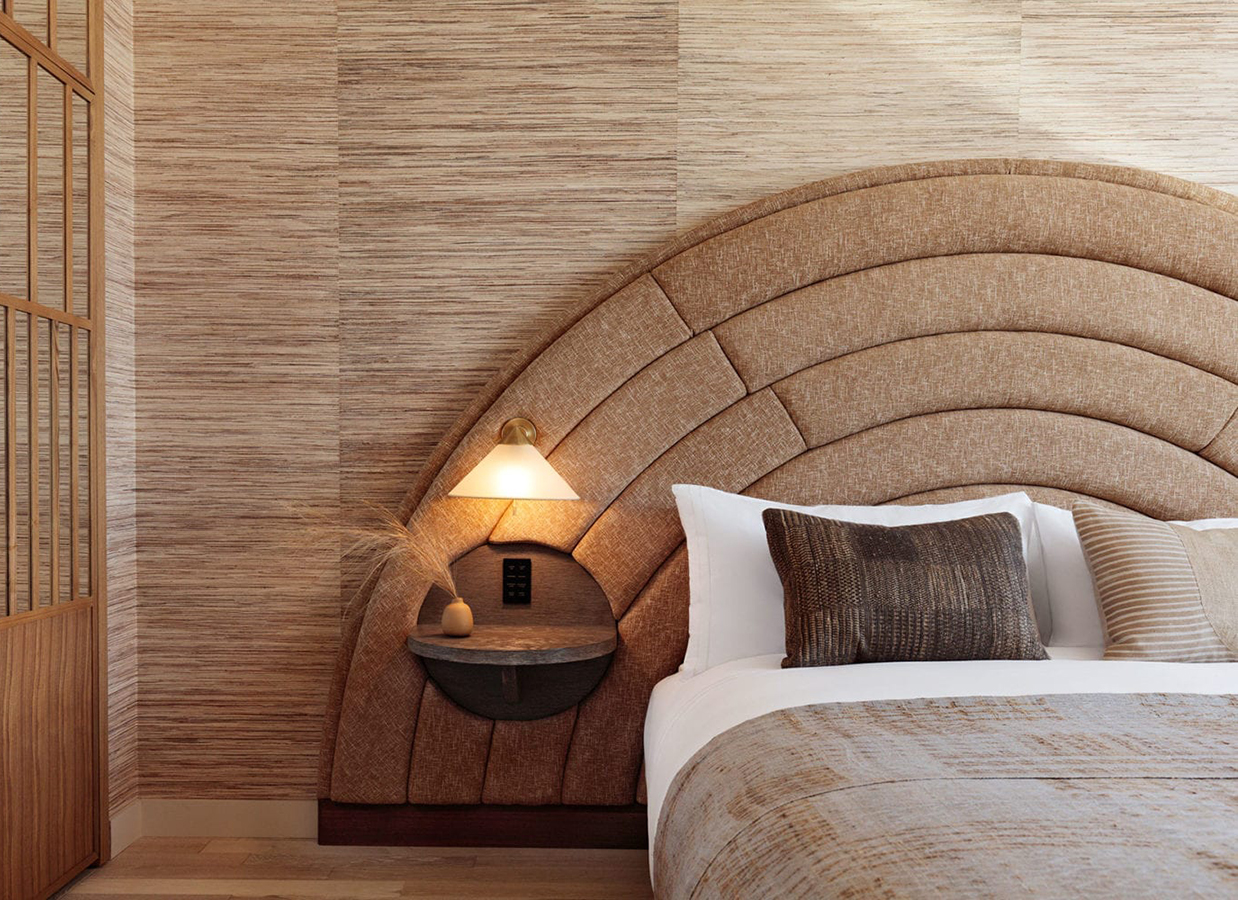 A weekly Saturday recap to share with you our favorite links, discoveries, exhibitions, and more from the past seven days. This week, a conceptual Brazilian travertine structure, an exhibition of Norwegian furniture prototypes, and a new hotel featuring a who's who in American design. 
Interiors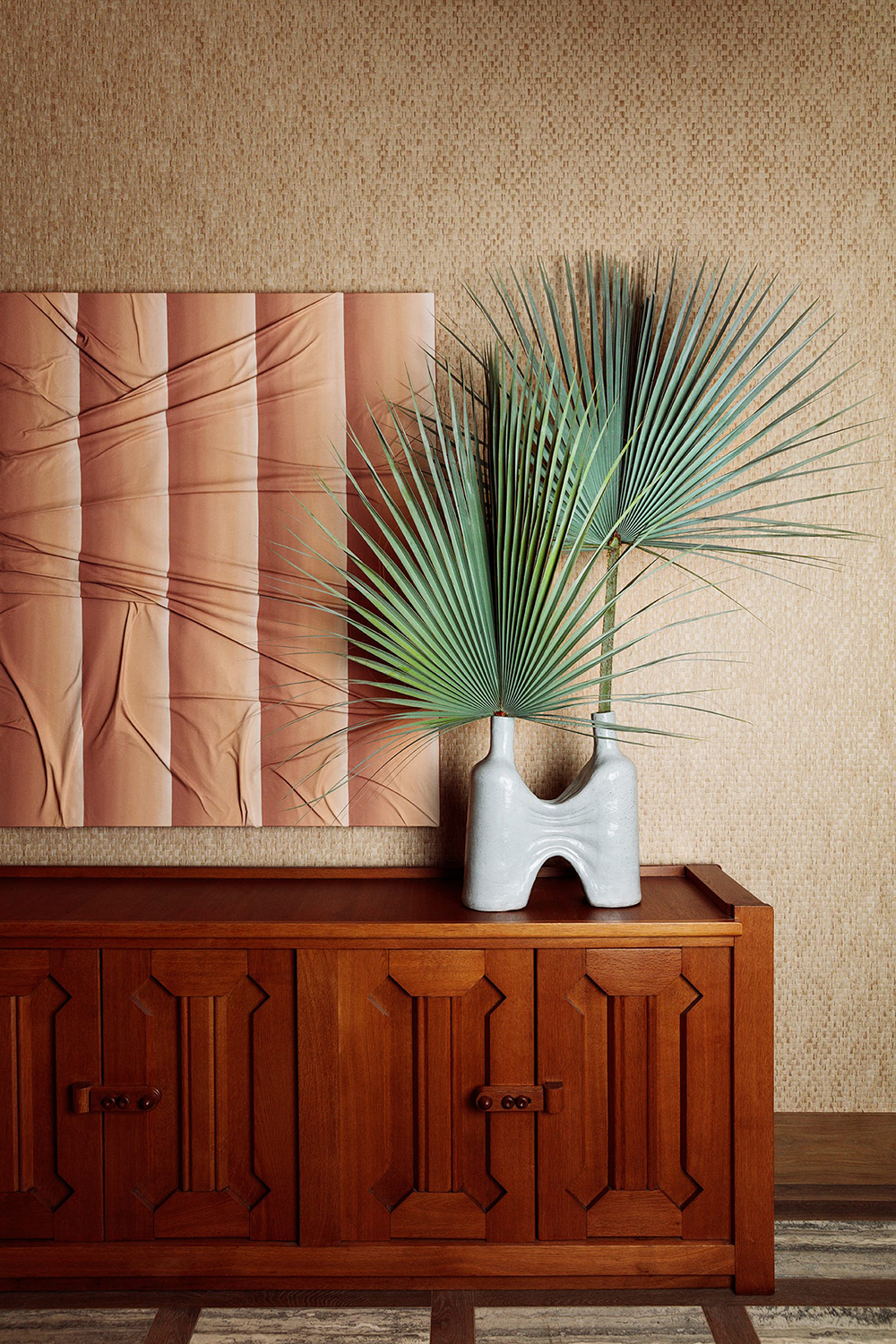 We've been following along with some personal interest the evolution of the new Proper Hotel brand designed by Kelly Wearstler, in part because so many of our friends and collaborators are involved. At the Santa Monica location alone, shown here and at the top of this post, Wentrcek/Zebulon made a stand for the restaurant, Chris Wolston provided a terracotta chair/planter, plus pieces by Ben Medansky, Tanya Aguiniga, Morgan Peck and more. Wearstler's also at the top of her game here — that arched headboard is, as the kids say, giving me life. More pics here.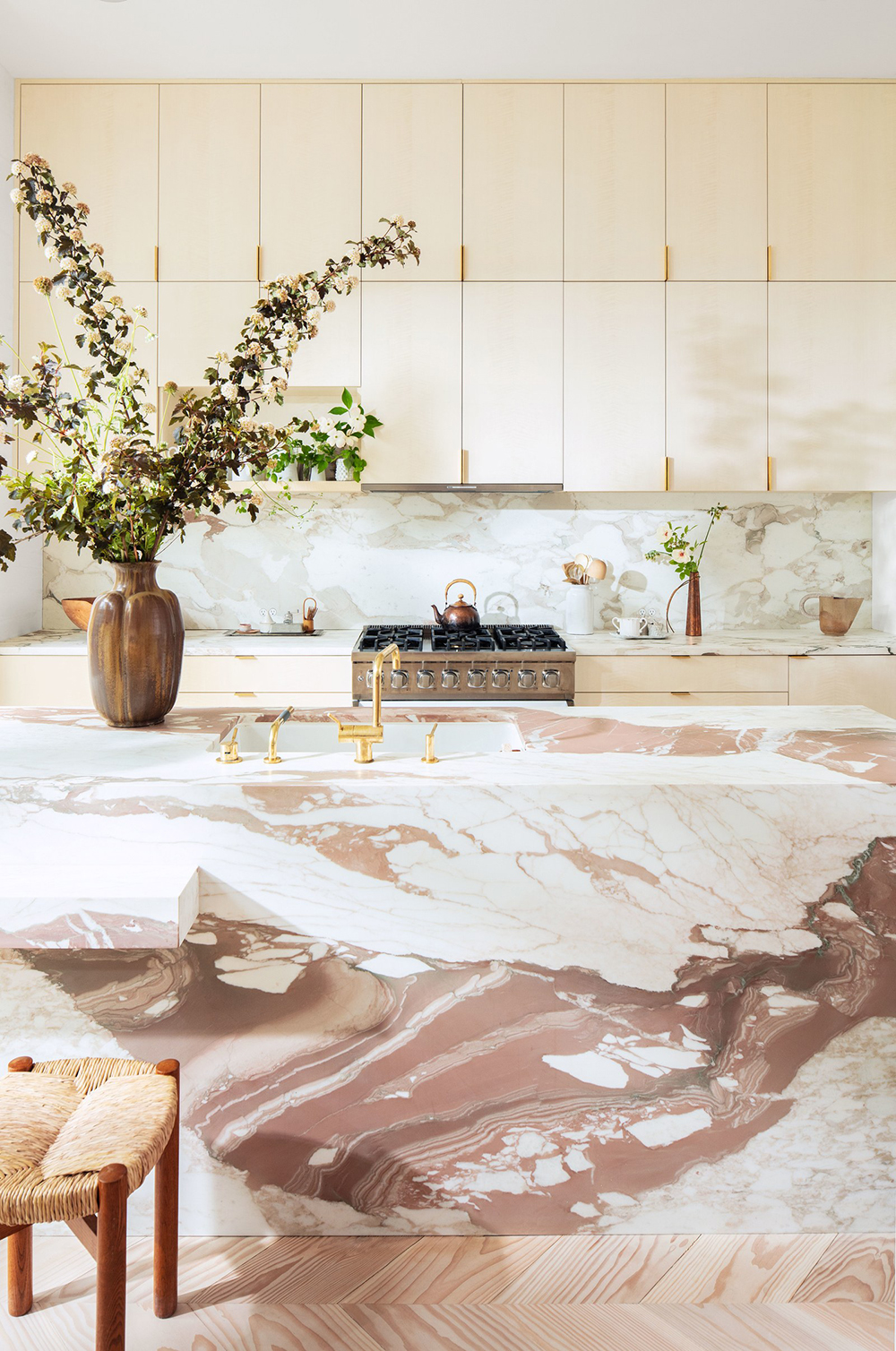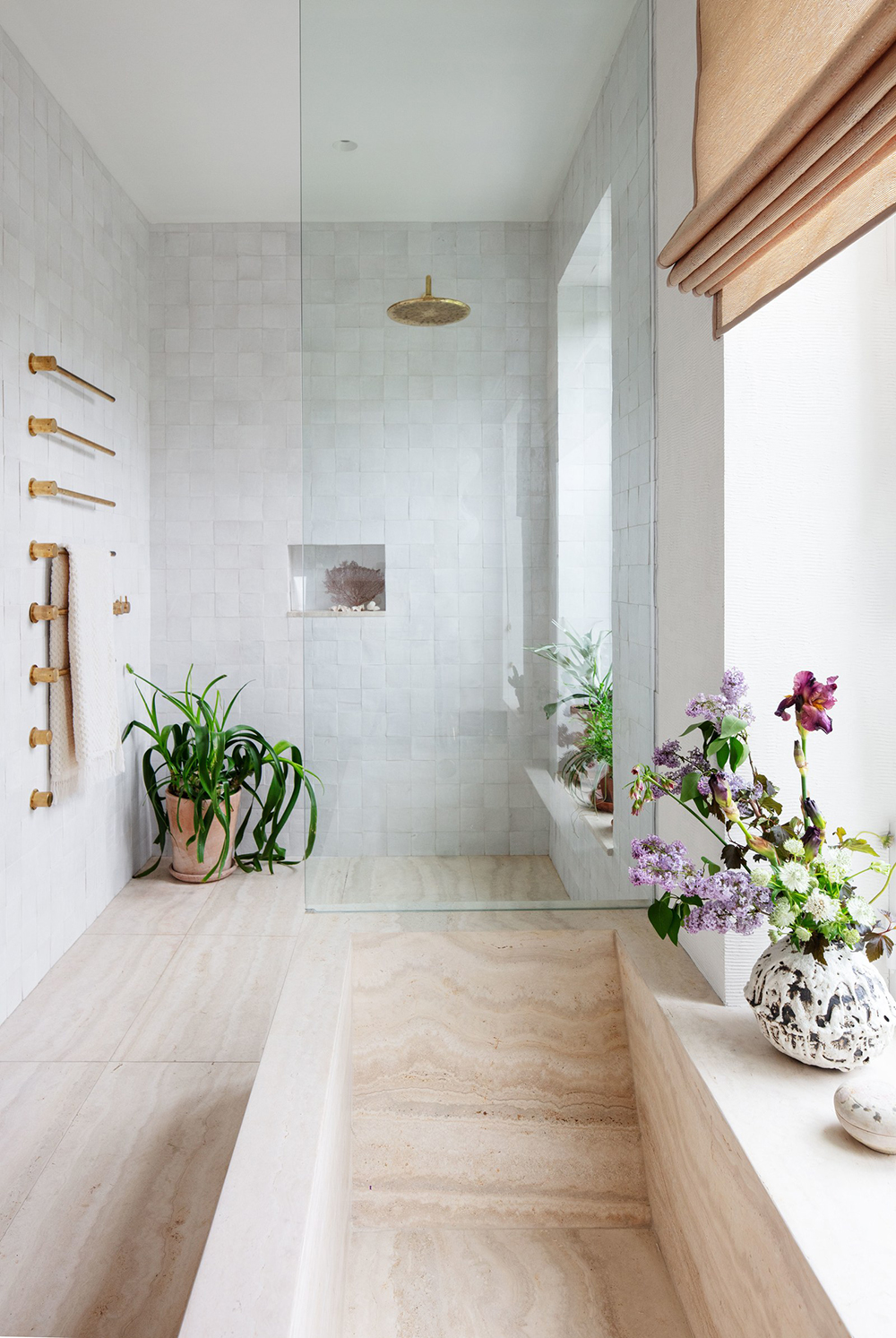 Ever since Domino pointed out the sudden prevalence of blue marble countertops, we can't stop noticing all manner of other high-contrast specimens, like this pink kitchen island as seen in Architectural Digest in the kitchen of Ulla Johnson, designed by Elizabeth Roberts. We're also having a real moment with travertine.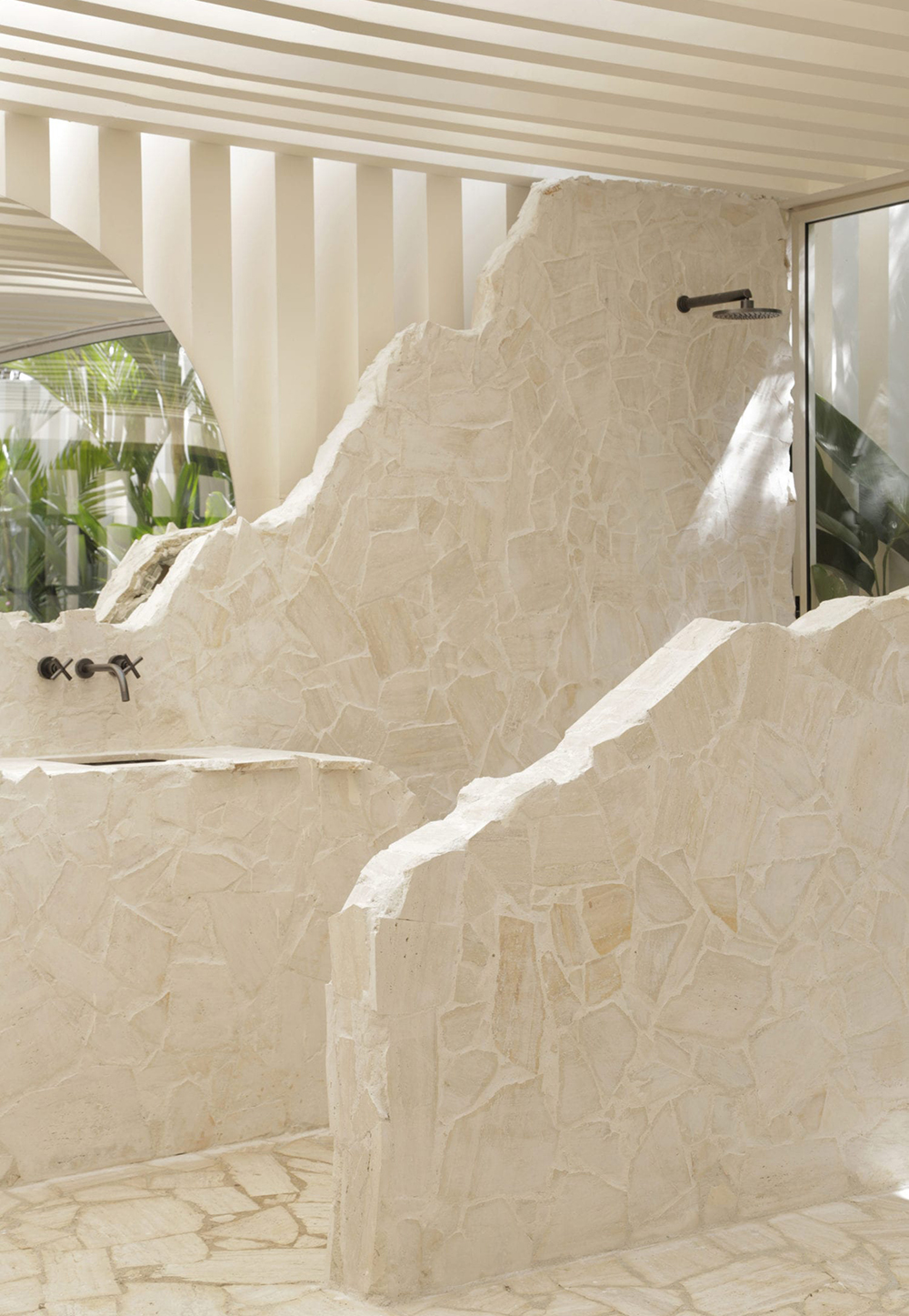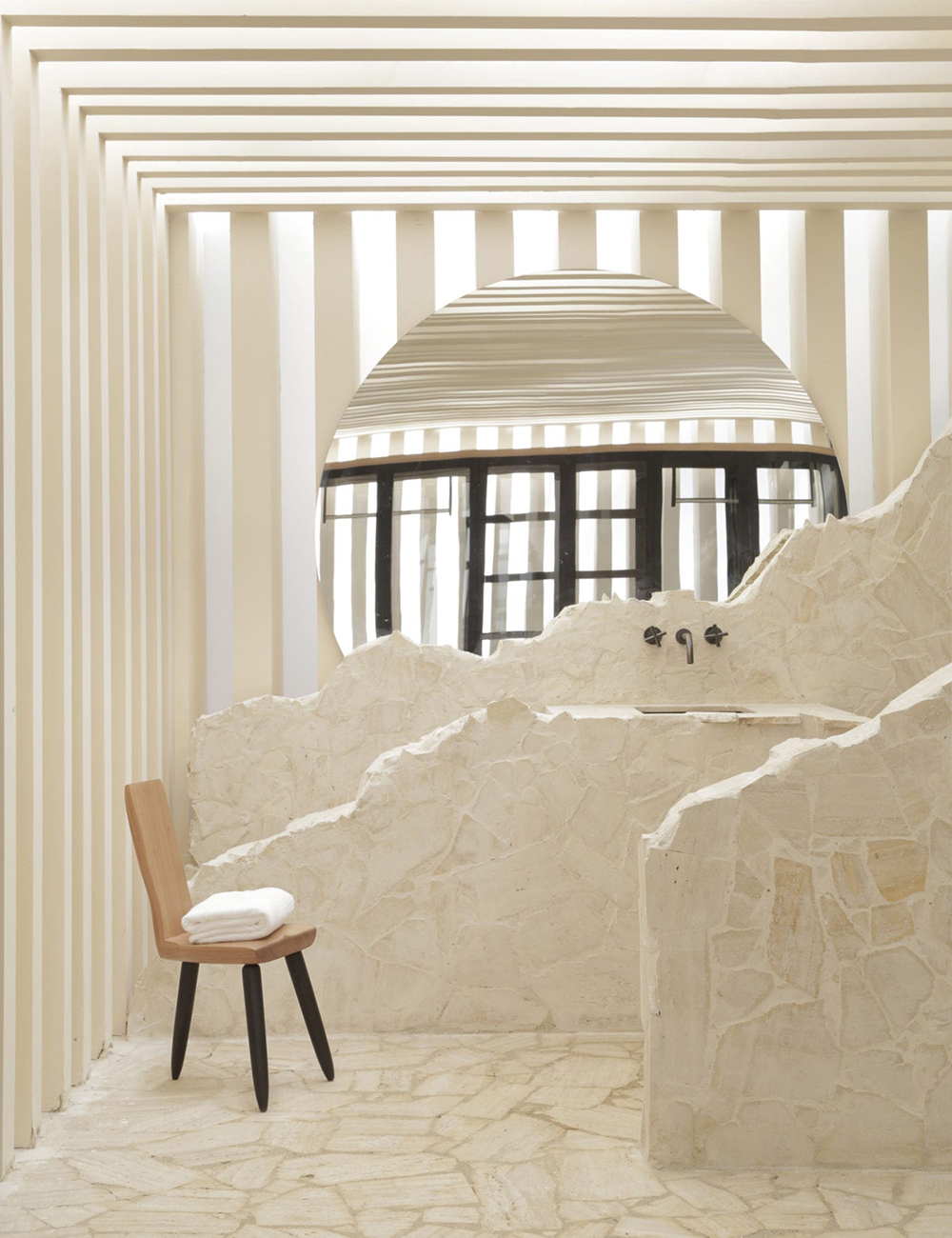 Speaking of travertine, it's the primary material used — along with glass and plaster — in Brazilian architect Otto Felix's Sibipuranas House, which was part of the São Paulo edition of this year's CASACOR, a design event showcasing new work by architects, landscape architects, and interior designers. The terrazzo treatment here makes it look like a whole new material.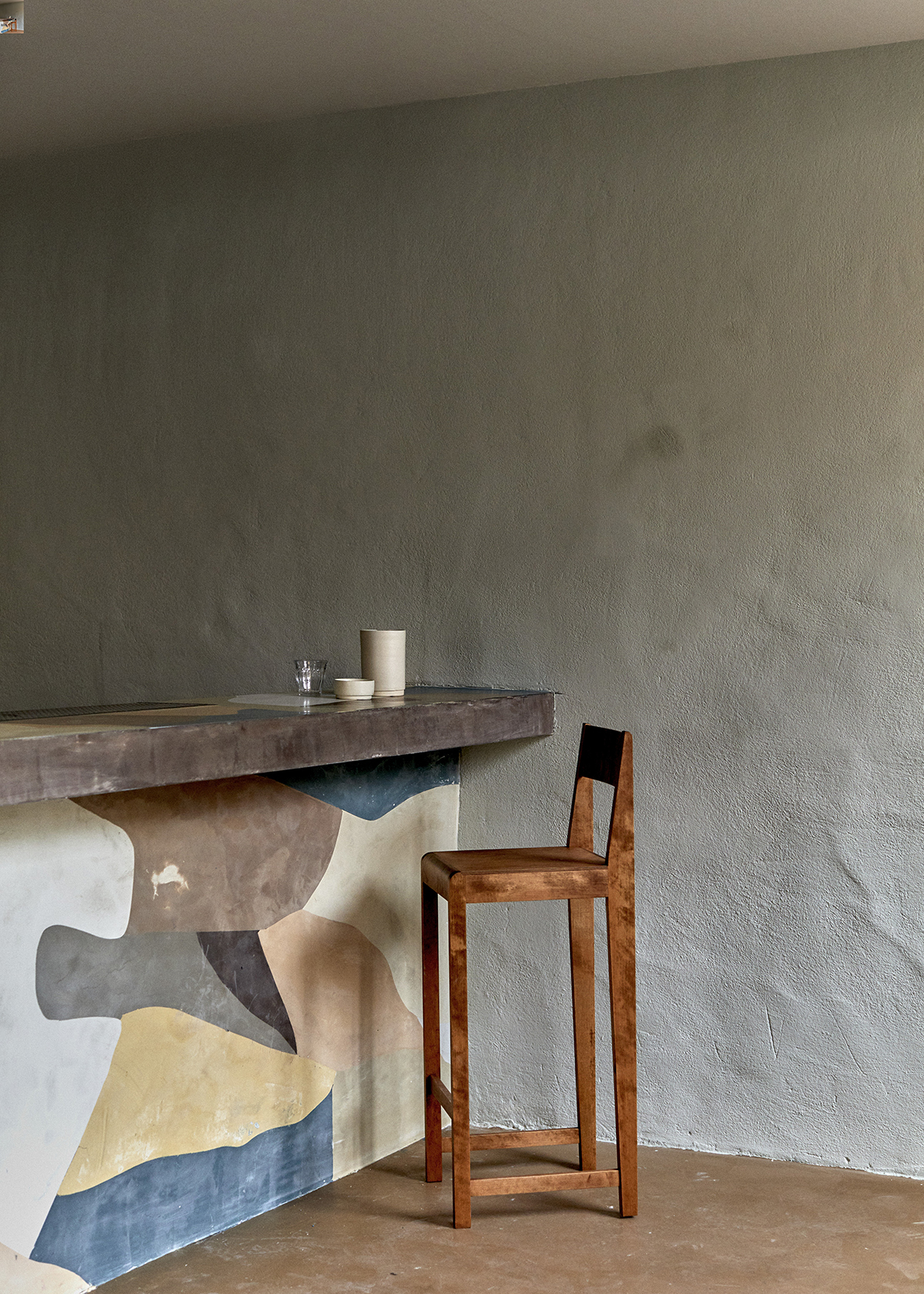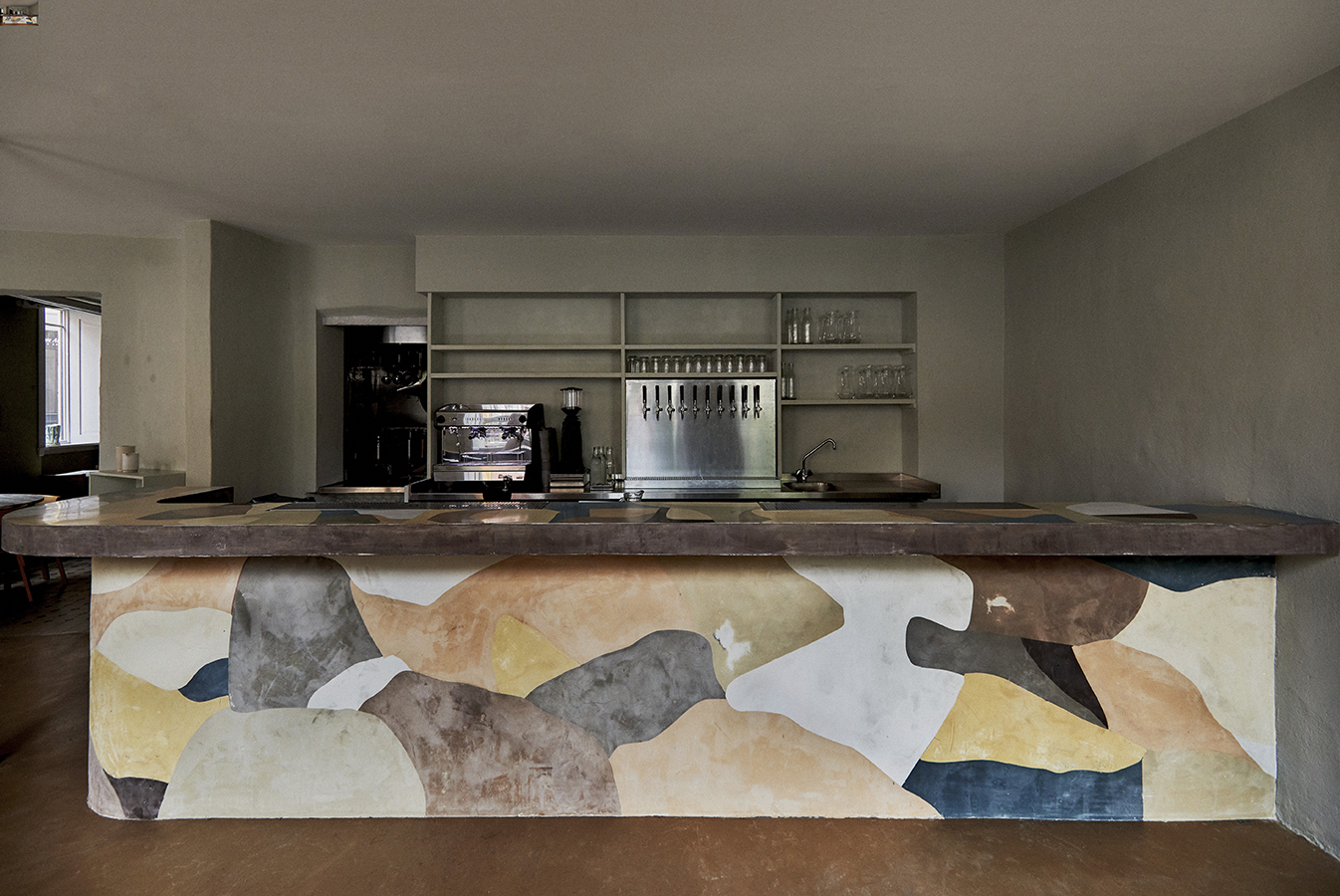 Gonna be thinking about this beautiful bar counter in the new Copenhagen restaurant Yaffa for a while. The restaurant was designed by Danish brand Frama's interior architecture arm, and it features a mix of vintage and custom pieces. But the star here is the counter, assembled with individually shaped micro-cement pieces, each painted with a custom, muted, hand-mixed color.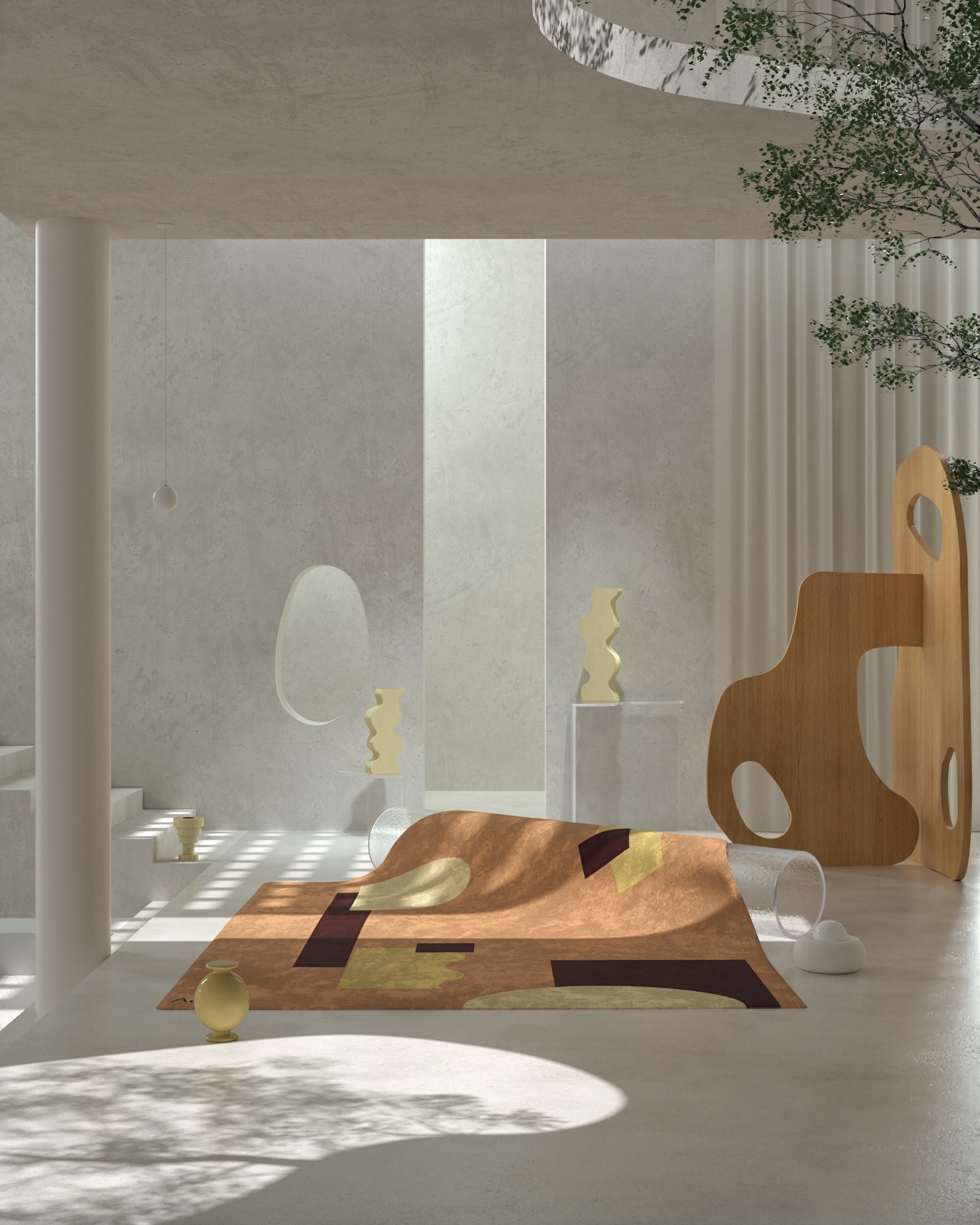 Not technically a real interior but rather an imagined one from the mind of Stefano Giacomello, who works by day as a set designer for Lambert & Fils but has become a major Instagram follow for his 3D rendered creations. This scene was created to showcase a forthcoming collection by the Paris-based studio Argot.
Links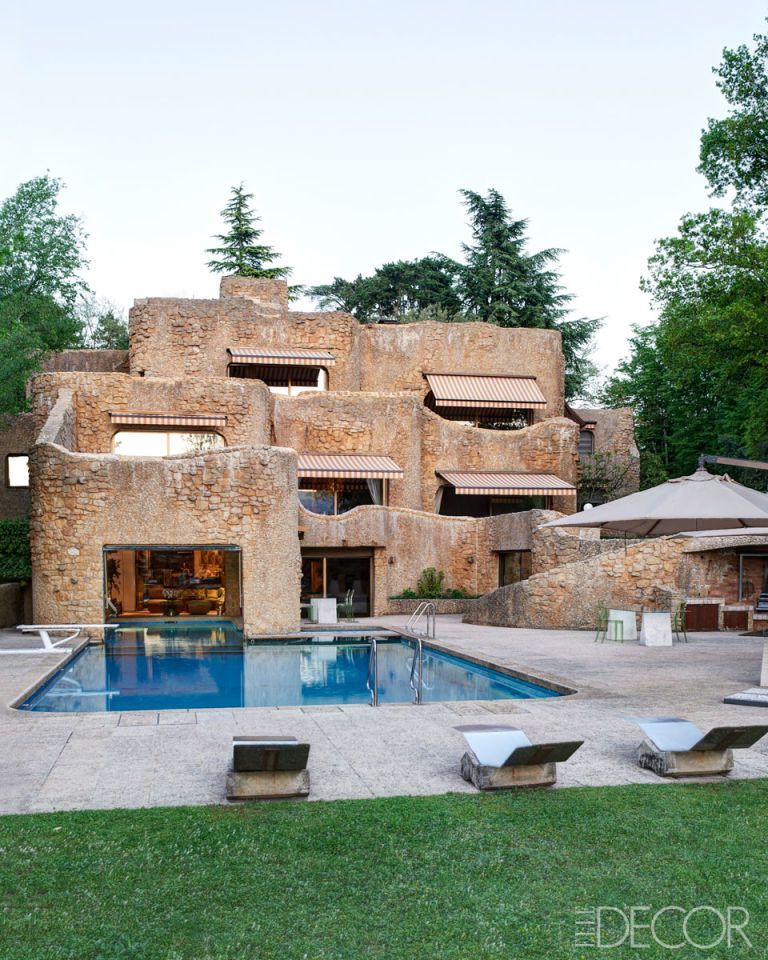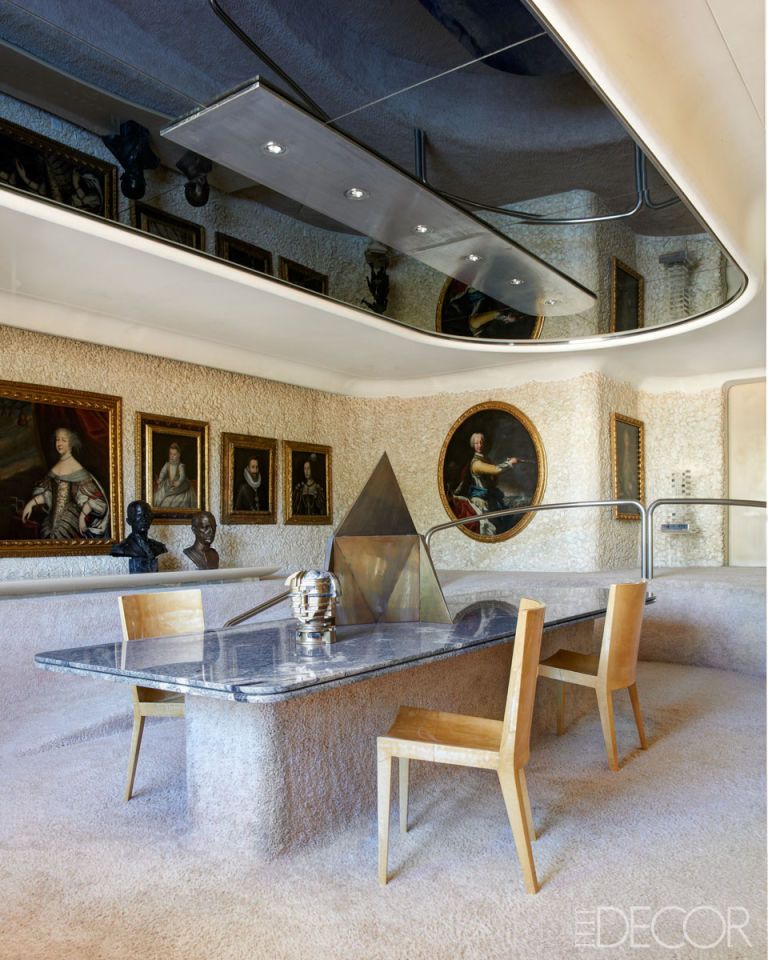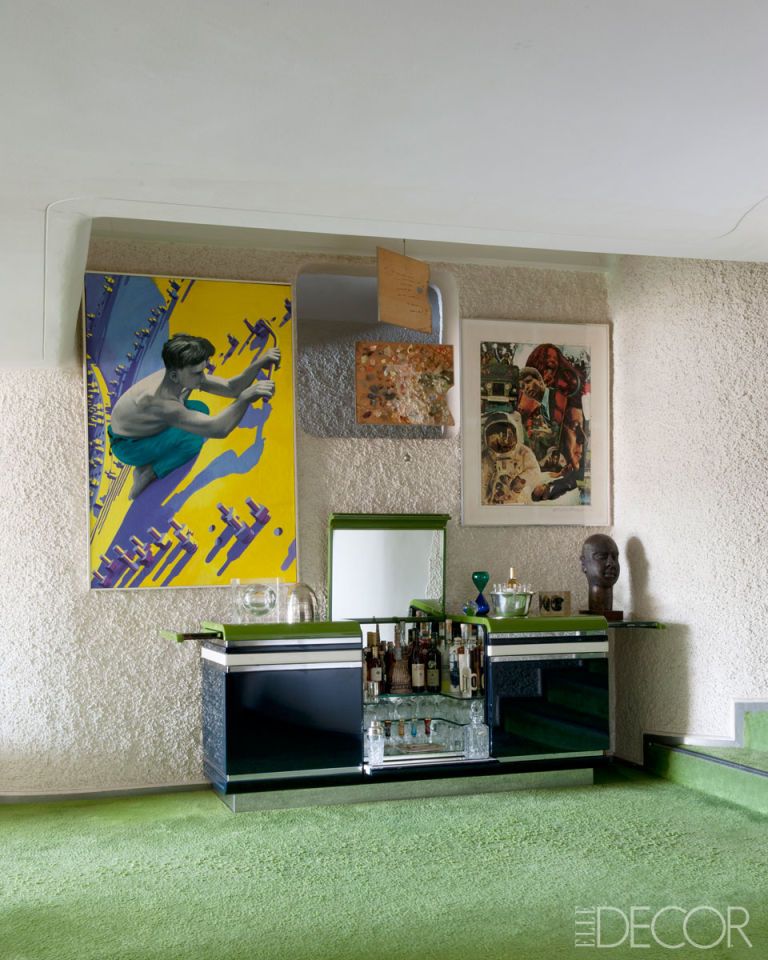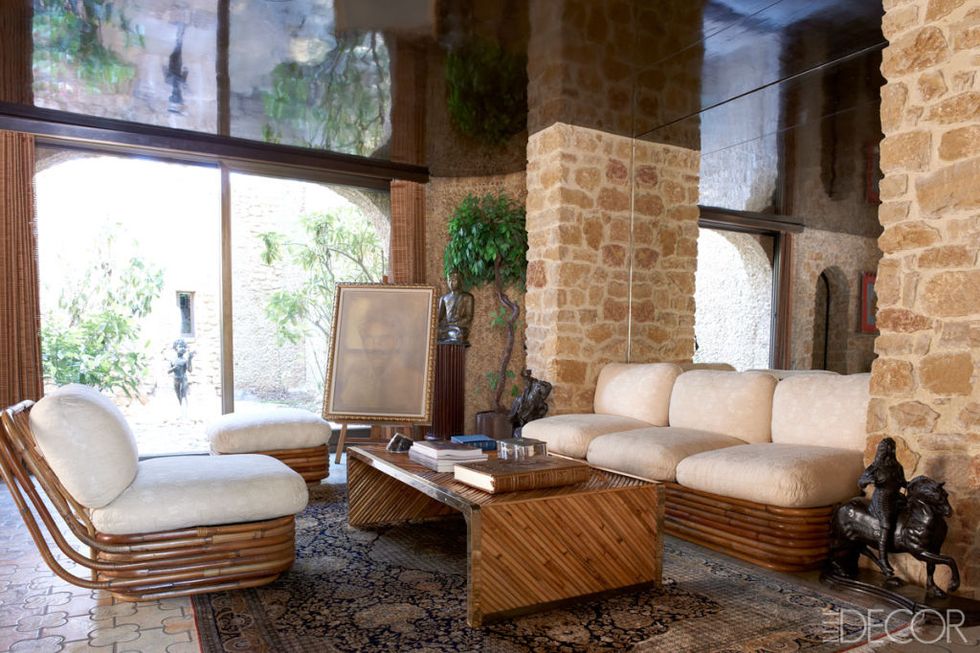 Interior designer Alex P. White unearthed this gem from the Elle Décor archives this week. Designed in the early 1970s on Lake Geneva for Prince Emanuele Filiberto Di Savoia, it has several features that we're pretty interested in bringing back for 2019, including a carpet-covered dining table base, green wall-to-wall carpeting underneath the wet bar, and a wall that separates indoor from outdoor pool at the touch of a button.
Exhibitions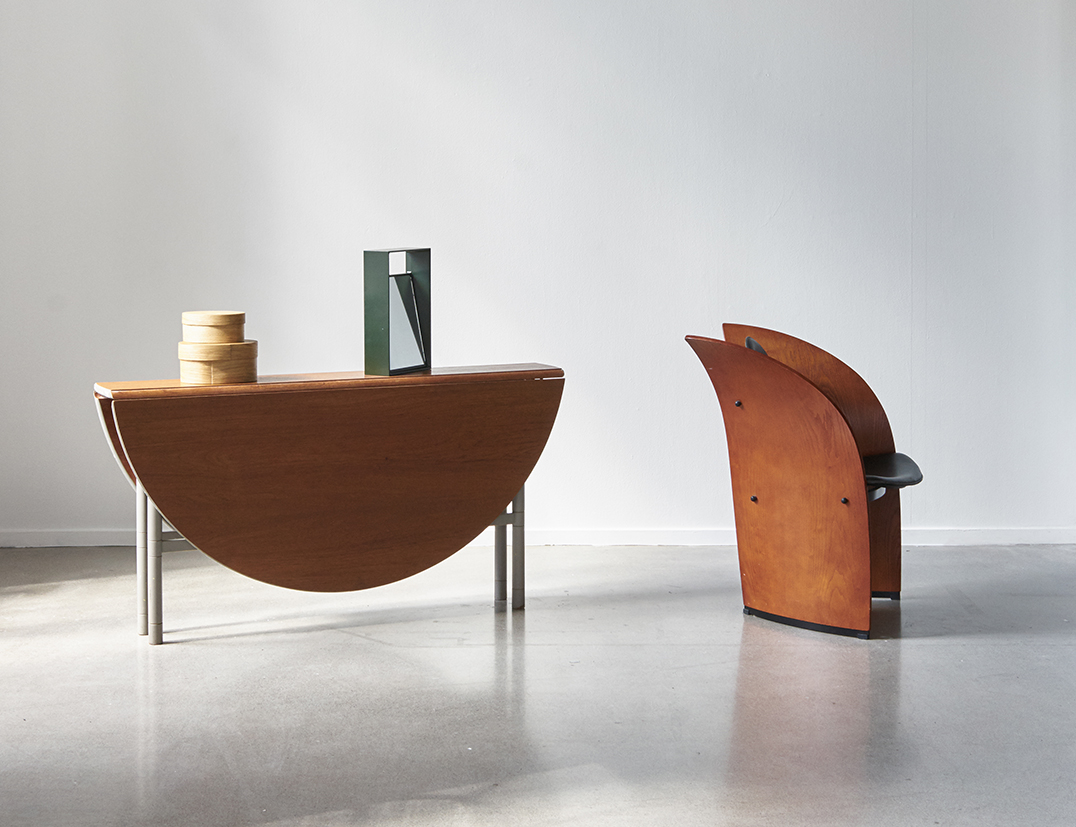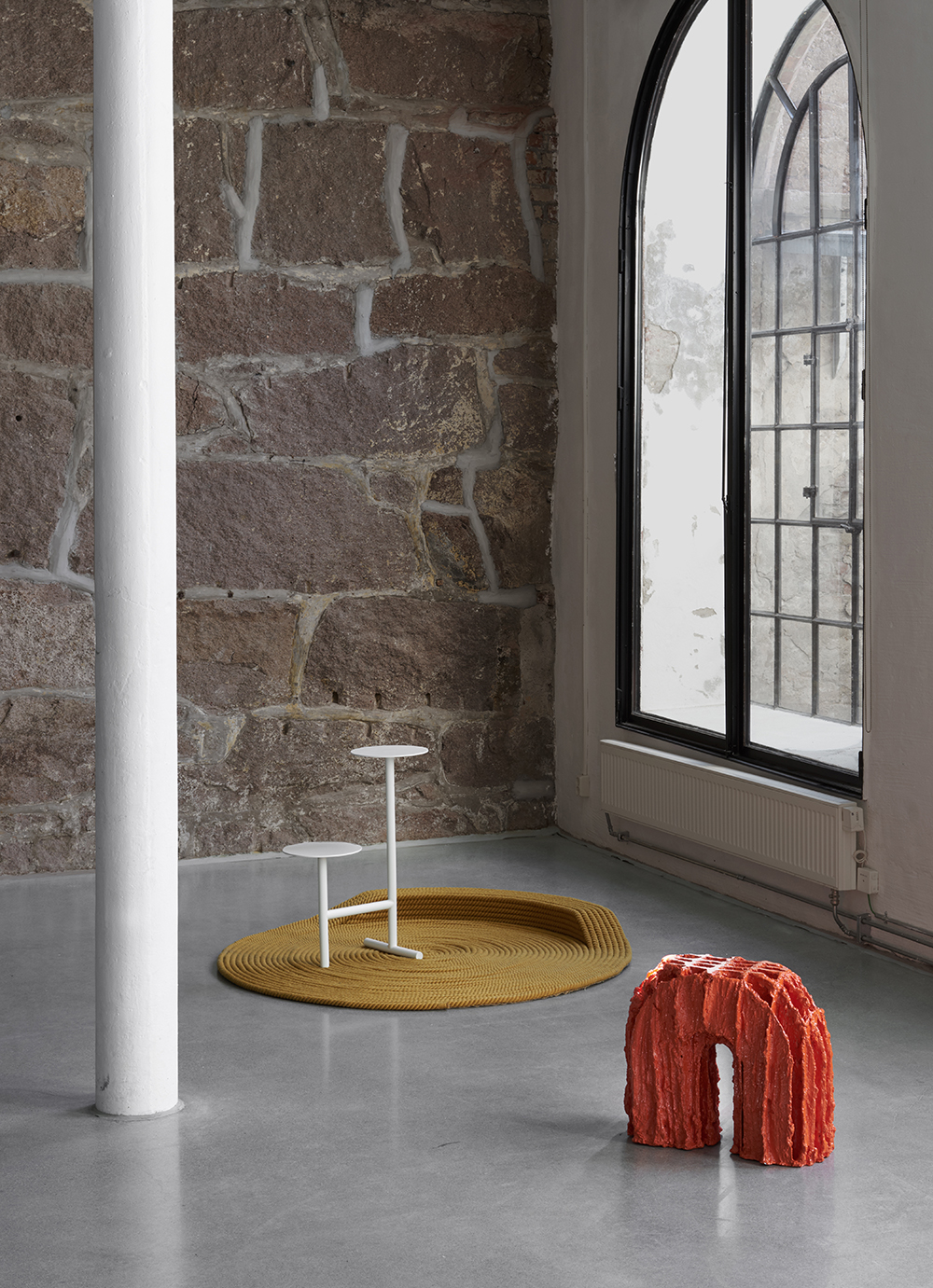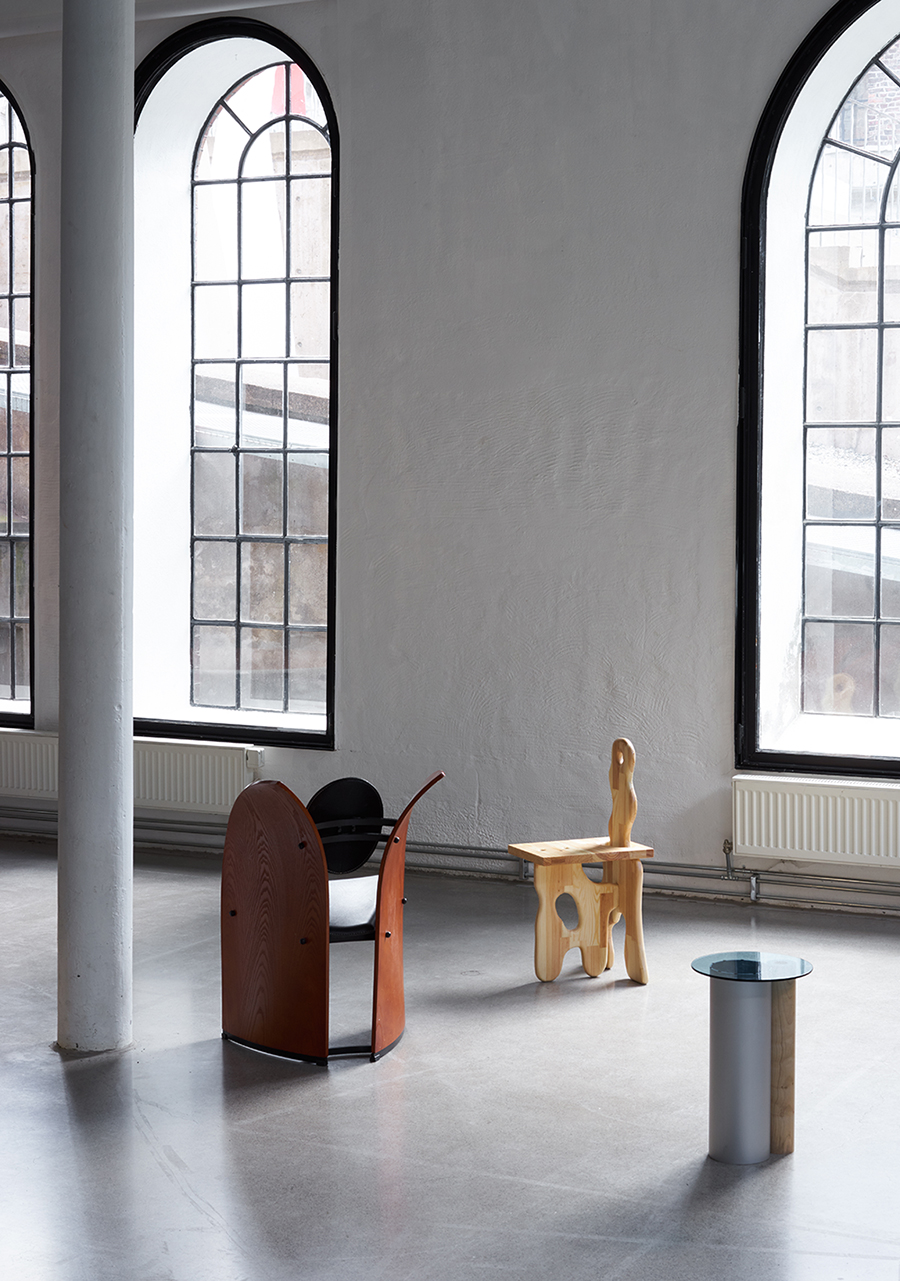 Two years ago, we wrote about the first Unika Auction, which brought together vintage and contemporary prototypes from Norwegian designers. The auction returns this year, on the 8th of September, in conjunction with Designers' Saturday Oslo. The mix this year includes a 1950s folding table by Karl Edvard Korseth and 1990s chair by Svein Gusrud (top); a series of sculptures by Nebil Zaman inspired by ventilation pipes on the streets of Oslo (middle); and a sculptural wooden chair by Henrik Odegaard (bottom).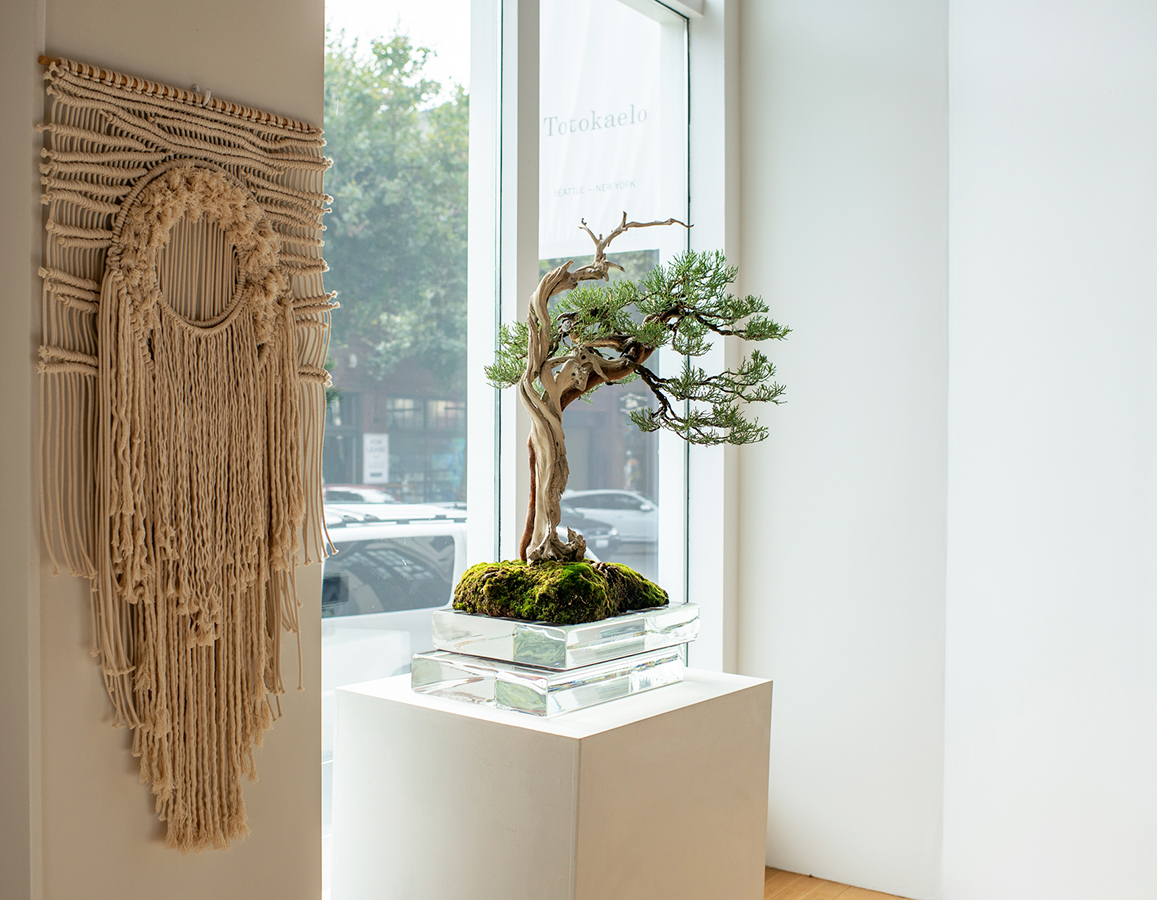 As part of the Seattle Design Festival,  Gray magazine is presenting an exhibition at Totokaelo called "Shapeshifters: The Alchemy of Bonsai and Design." Organized by Aarin Packard, curator of Washington's Pacific Bonsai Museum, the exhibition asked four artists to respond to works from the museum. Shown here is a staggered glass vessel by John Hogan, which he created in response to a 150-year-old Sierra Juniper from the museum's permanent collection.
Discoveries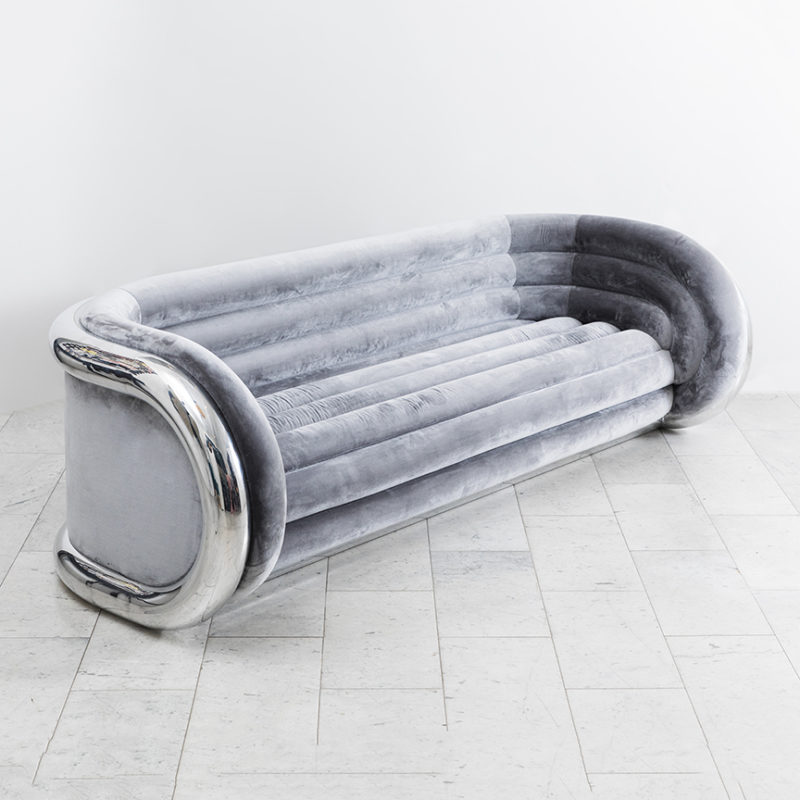 The New York gallerist Todd Merrill — who launched his own originals line back in 2008 — continues his streak of perfect couches with the Aluminum Tube Sofa, combining elements of 1920s Bauhaus and '70s glam. We love the way the aluminum race track back mimics the channel tufted velvet. All orders are COM, but we're pretty into this icy blue.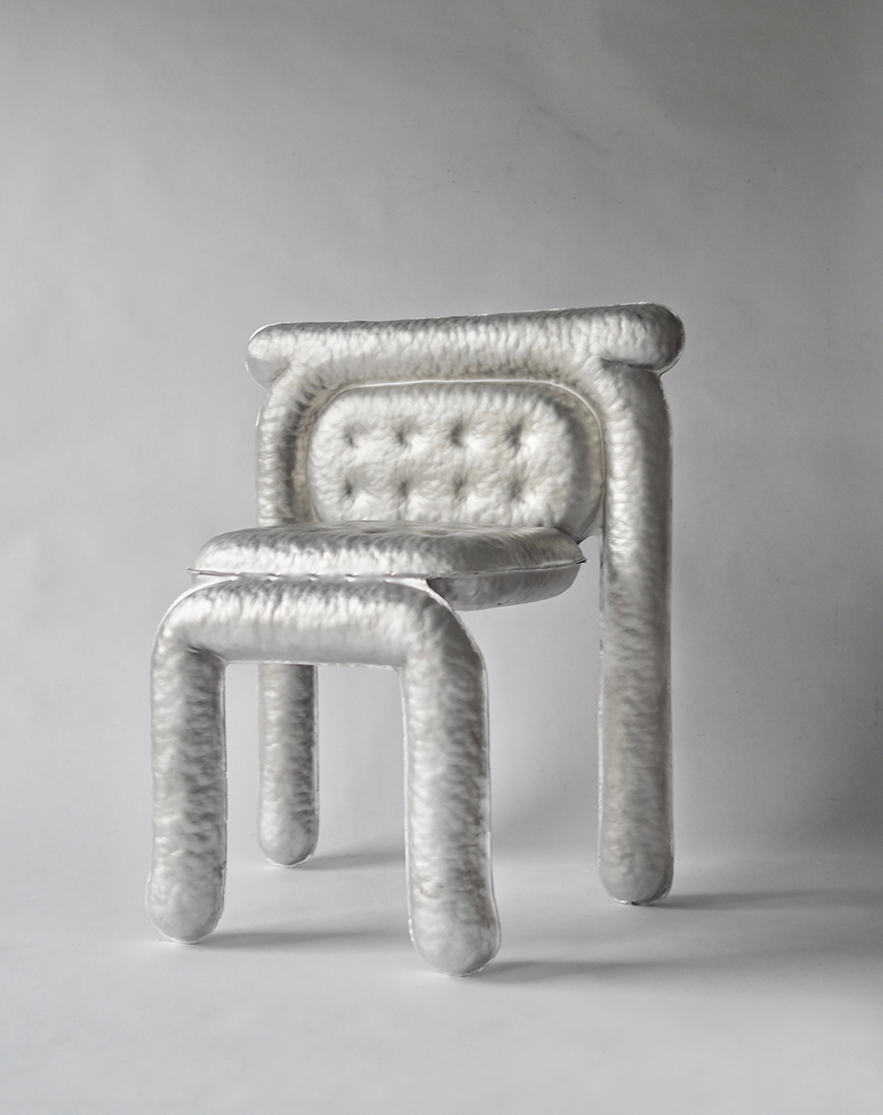 I was in Providence this weekend visiting some of the city's best design studios — including Ben & Aja Blanc, O&G, and Lotuff Leather — but a quick stop at the RISD Museum's graduate exhibition reminded me that I've been wanting to feature this puffy aluminum chair by BFA grad Soren Ferguson. It reminds us of an updated version of Oskar Zieta's Plopp stools.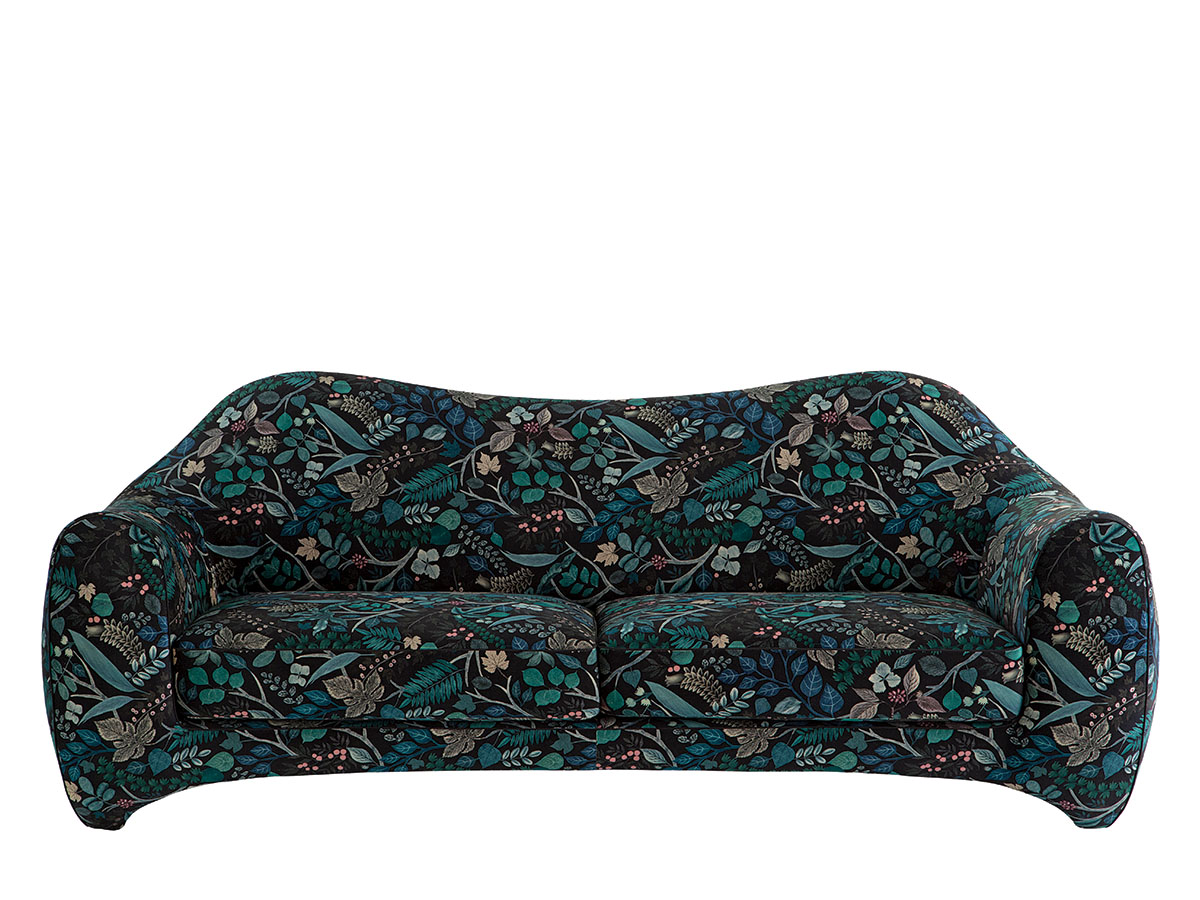 We can smell a whiff of Victoriana returning to the design world, and while Roche Bobois isn't typically the ahead of the trend, we're really into this Maison Lacroix collab sofa, coming this fall in the perfect old-world floral.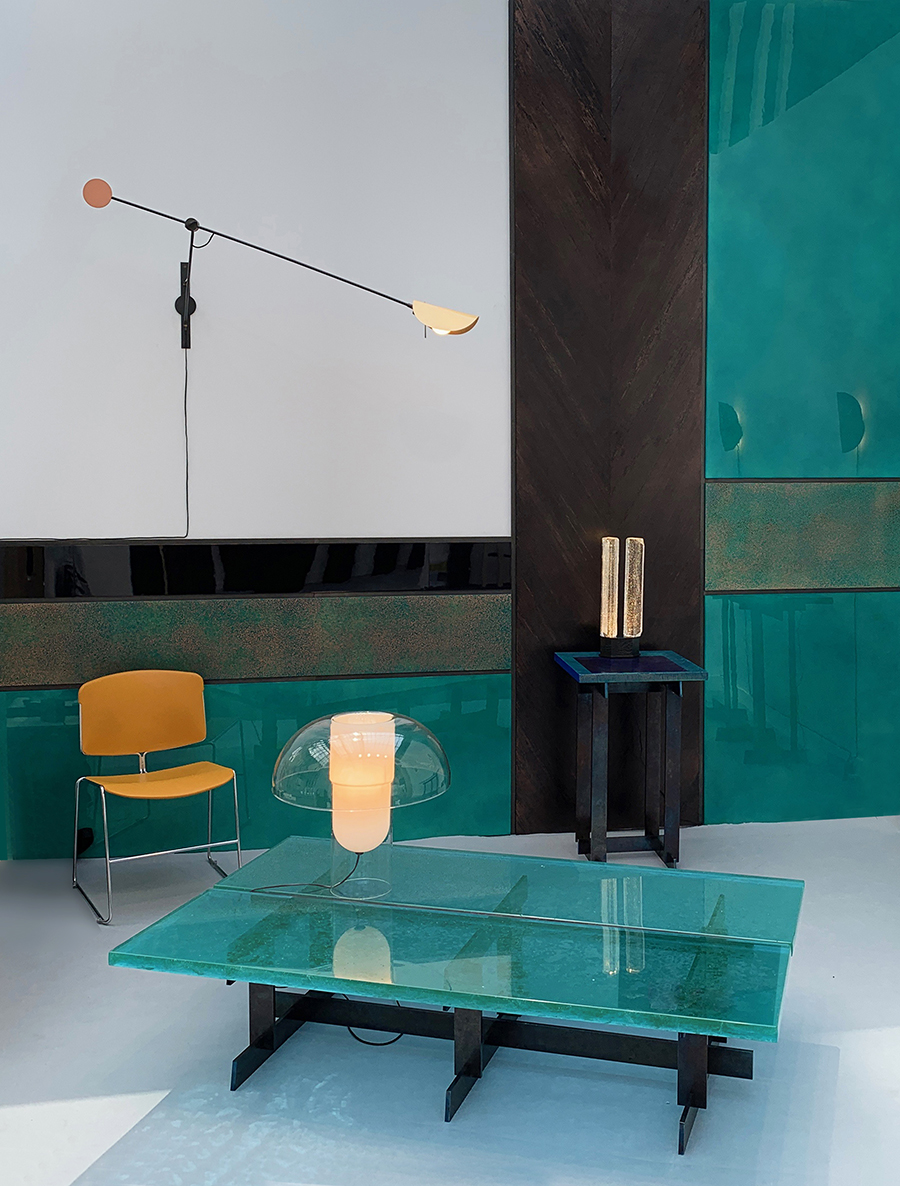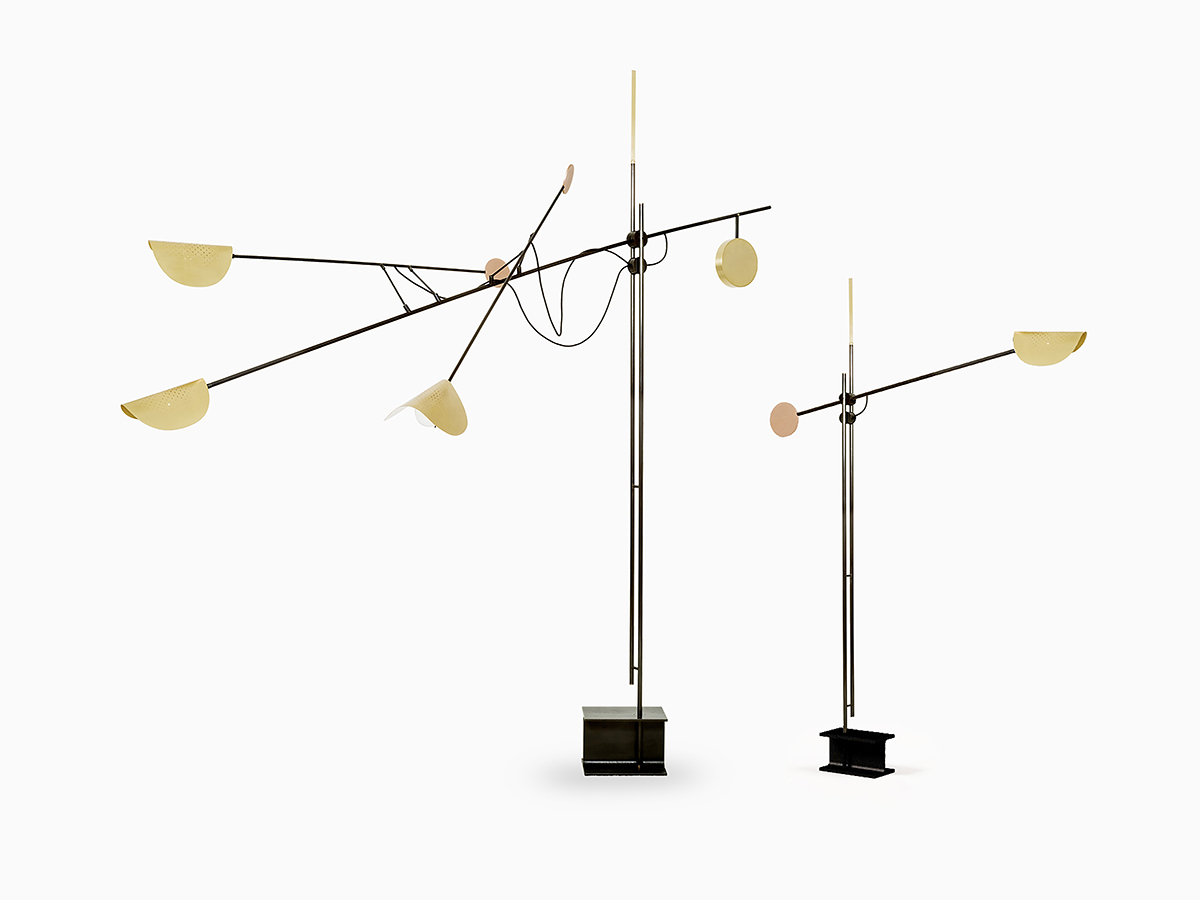 We stumbled across the new French brand SB26 — created by designer Samuel Accoceberry and blacksmith Bruce Cecere — on Instagram, and we love their bent-metal lights and aquamarine glass table.