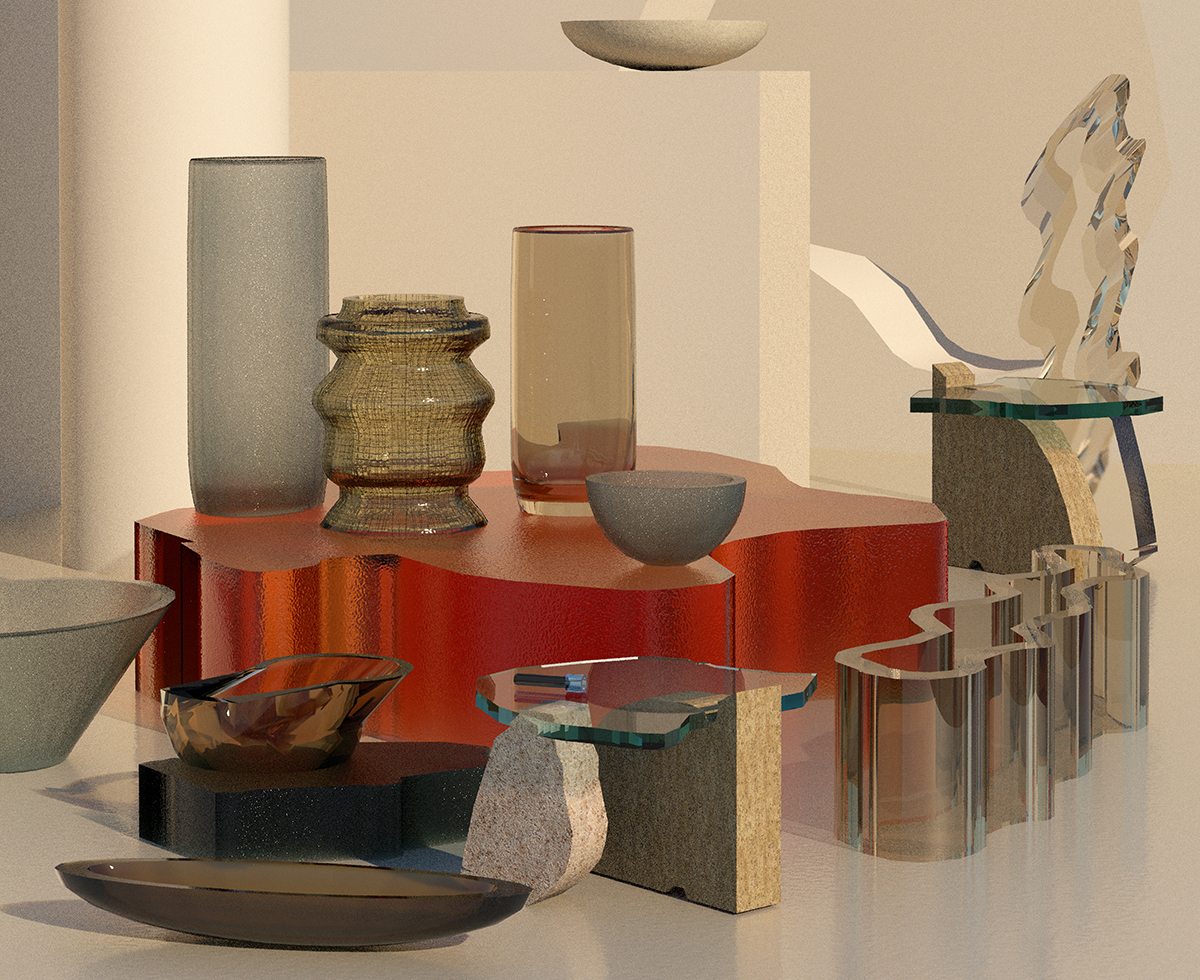 A weekly Saturday recap to share with you our favorite links, discoveries, exhibitions, and more from the past seven days. This week: new hanging mobiles by two geometry-obsessed design studios, an auction for the ACLU of artworks by the likes of Sam Moyer and Zoe Latta, and a trio of 3-D rendering talents — including Oscar Piccolo, above — imagine their ideal smoking rooms.
Discoveries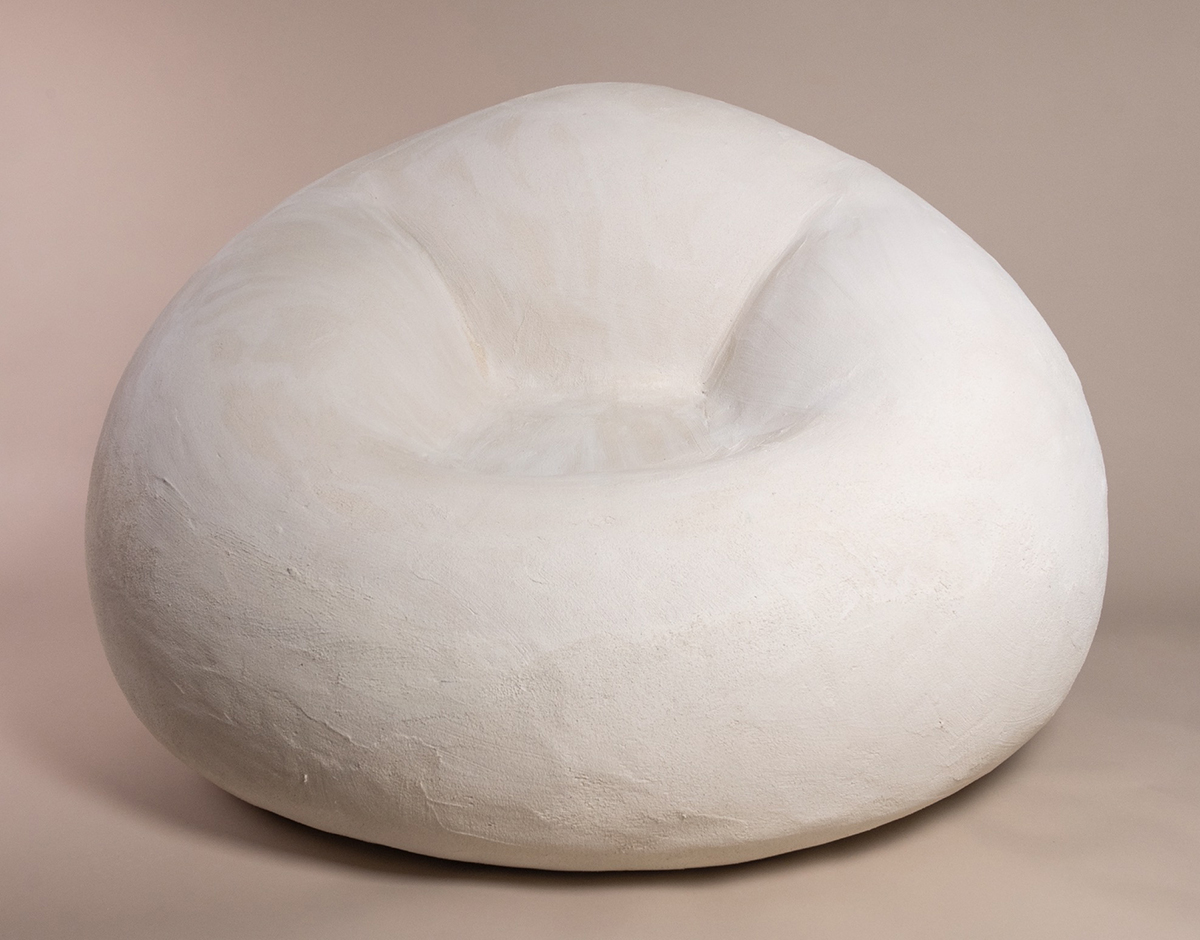 The latest from L.A. designer Rachel Shillander, who runs the studio Lland, is the shell chair, which is a unique addition to design's current craze for all things chubby — rather than being fat and soft, it's made from a hard cementitious shell covered in smooth stucco, and Shillander even offers it clad in stone or tile. Available in any color or pattern, we guess it's sort of like the outdoor friendly equivalent of this chair.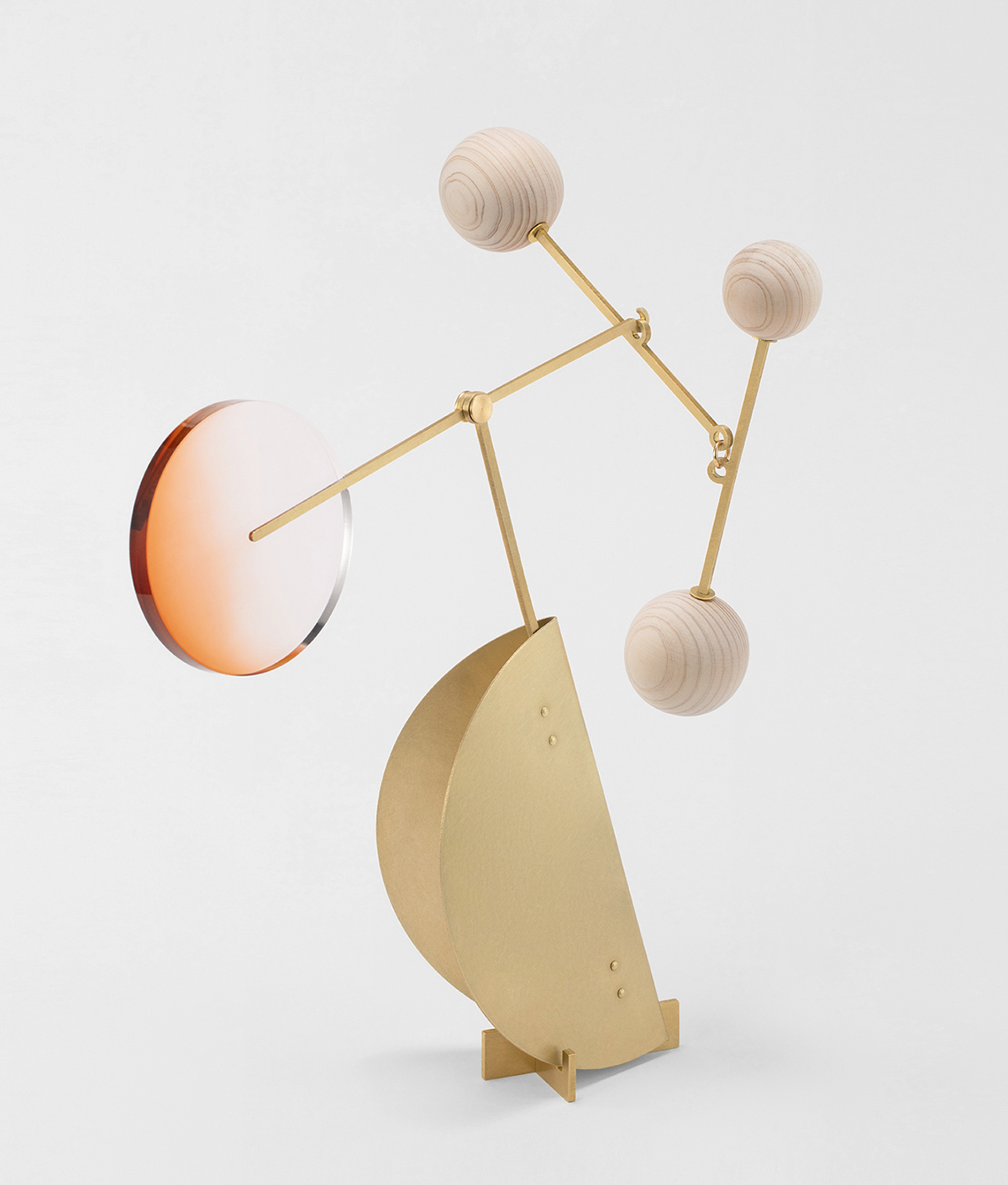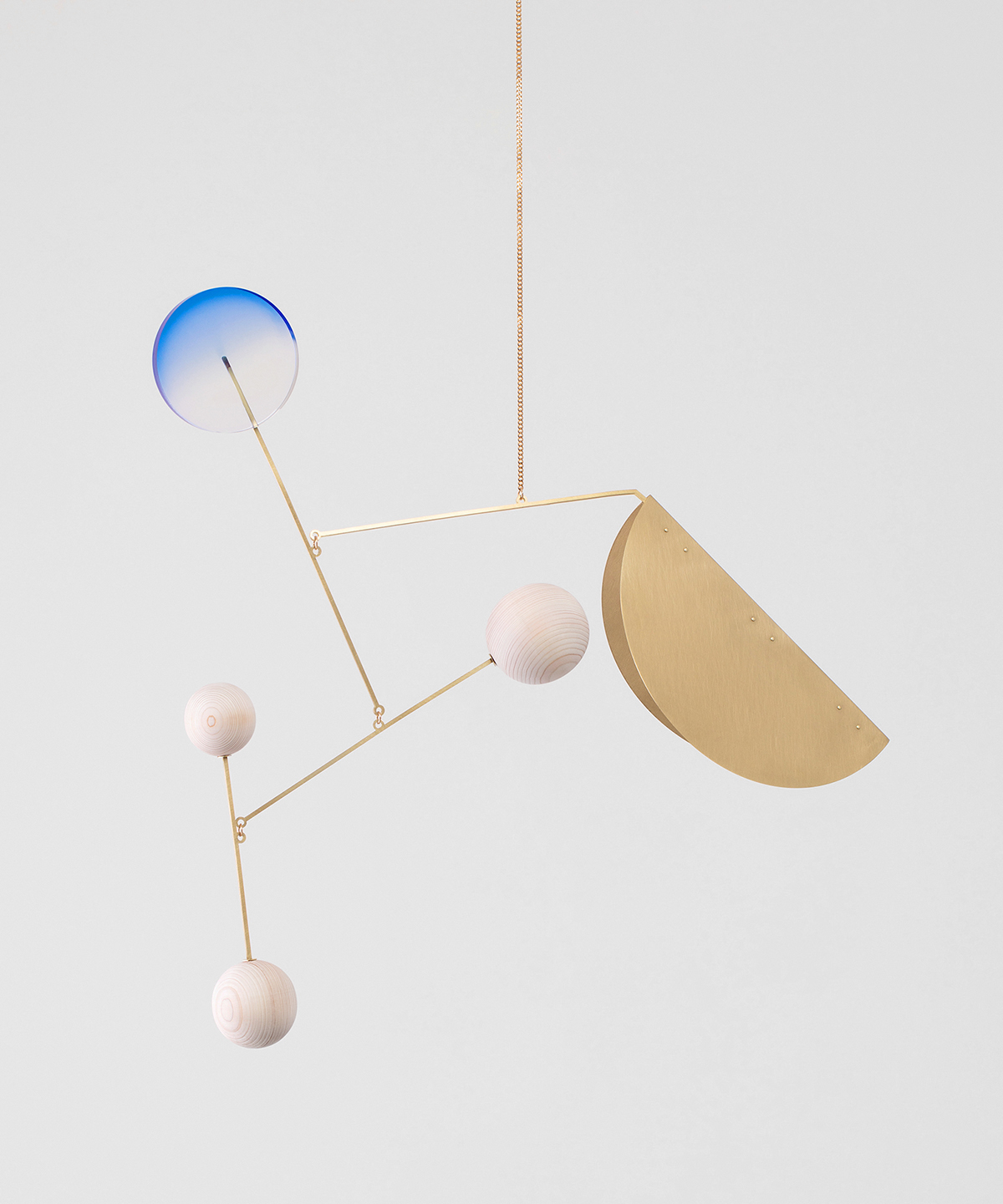 Pretty sure we just discovered the Ladies & Gentlemen Studio of Seoul — 5014-18 Design Studio not only have a strong sense for geometry and the pairing of different yet complementary materials, they also recently released a killer series of L&G-esque mobiles, made from brass, wood, and colored acrylic. Let's hear it for Seoul, too; the up-and-coming design city keeps on churning out talents, and they (thank goodness) keep on emailing us their work.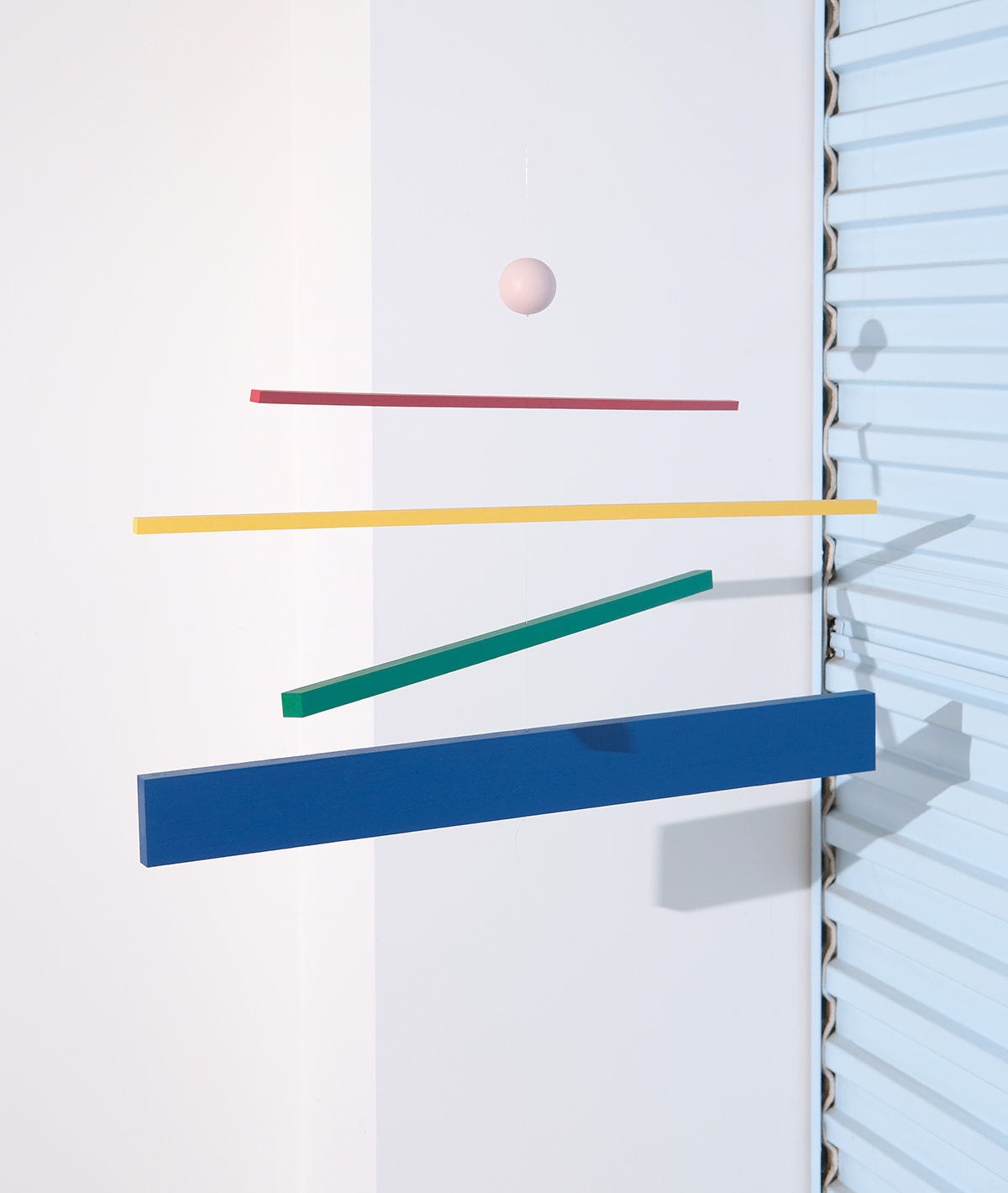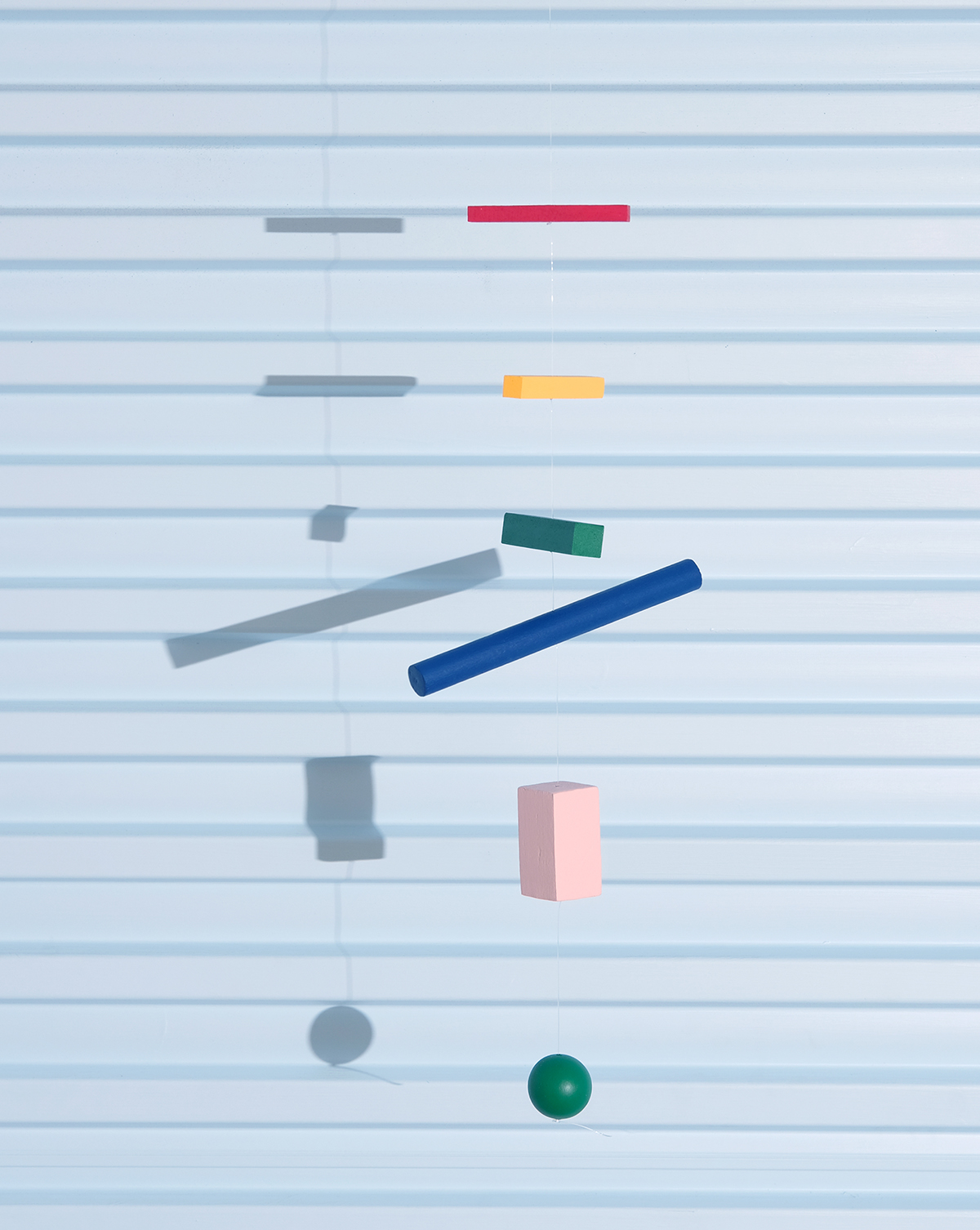 Speaking of mobiles — and, for that matter, designers who are known for their use of simple geometries — Aussie duo Daniel Emma just sent us images of their new series of hanging mobiles, which will be on view (and presumably for sale) at the Melbourne shop Monkhouse as of this coming Monday.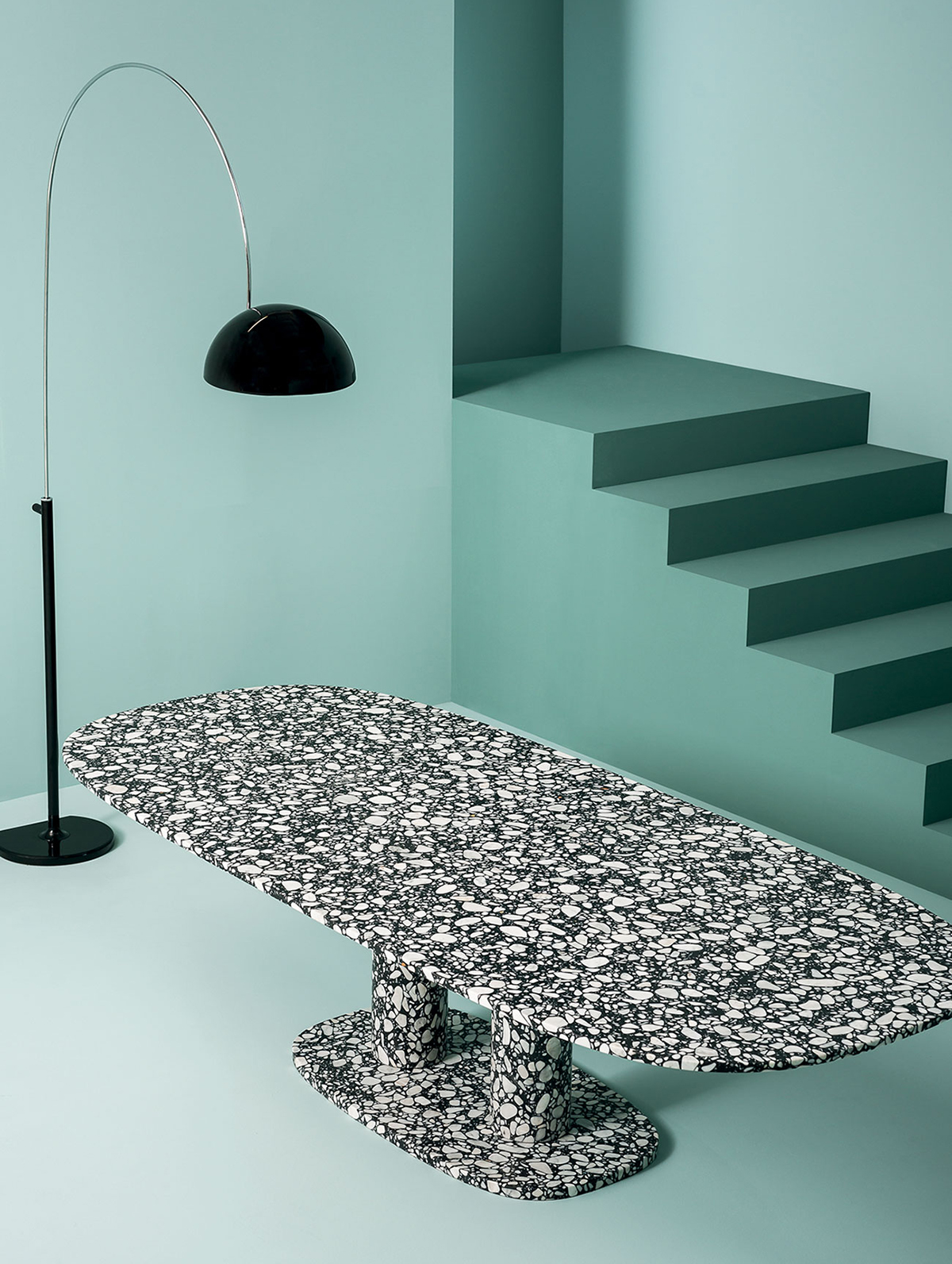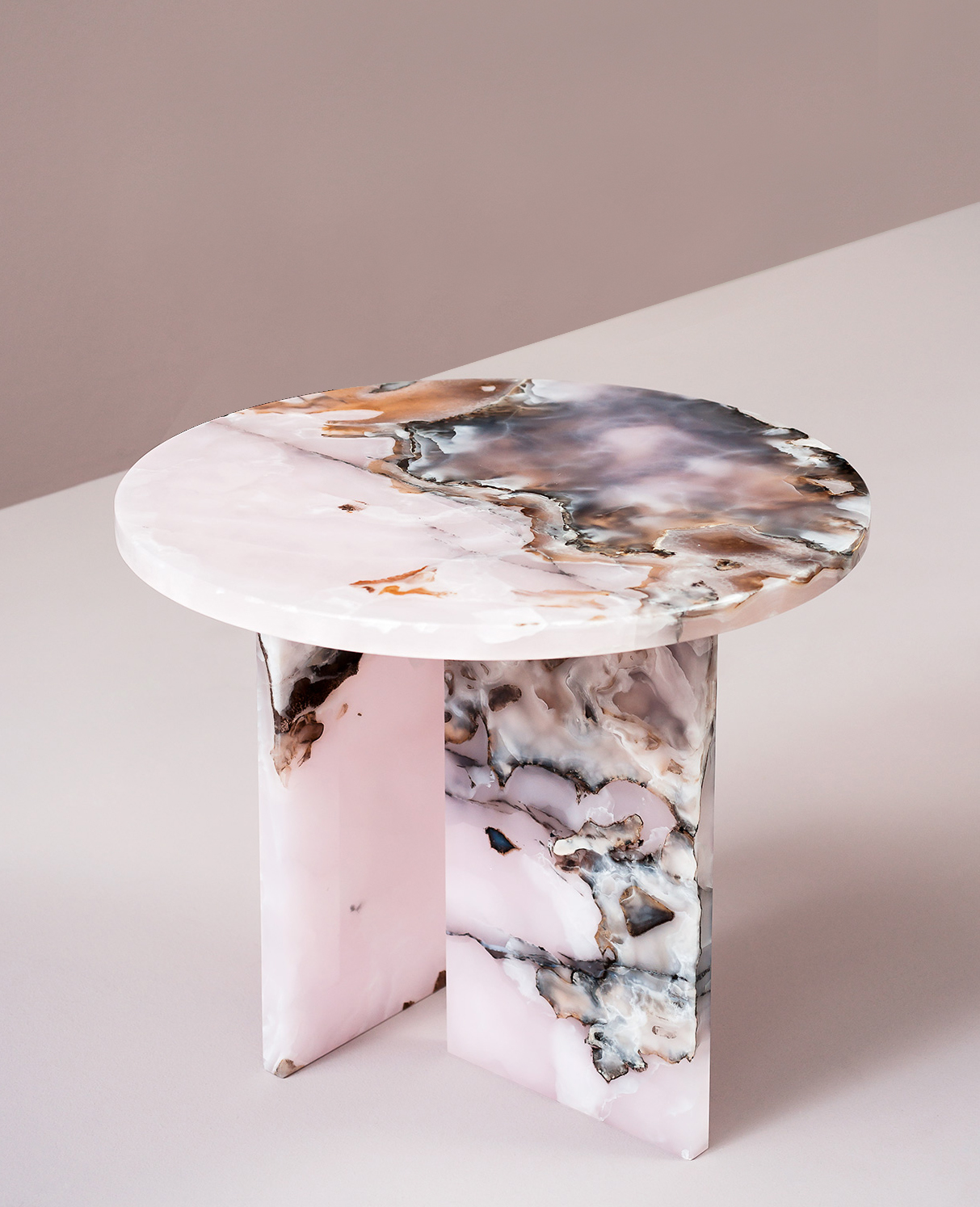 Randomly found these two stone beauties on the Baxter website while searching for something else. The first is the Palladiana table, which looks like terrazzo but is natural stone, and the second is the Tebe table in a mouth-watering pink onyx. Currently making me want to move to the middle of nowhere so I can afford these, and a huge house to put them in?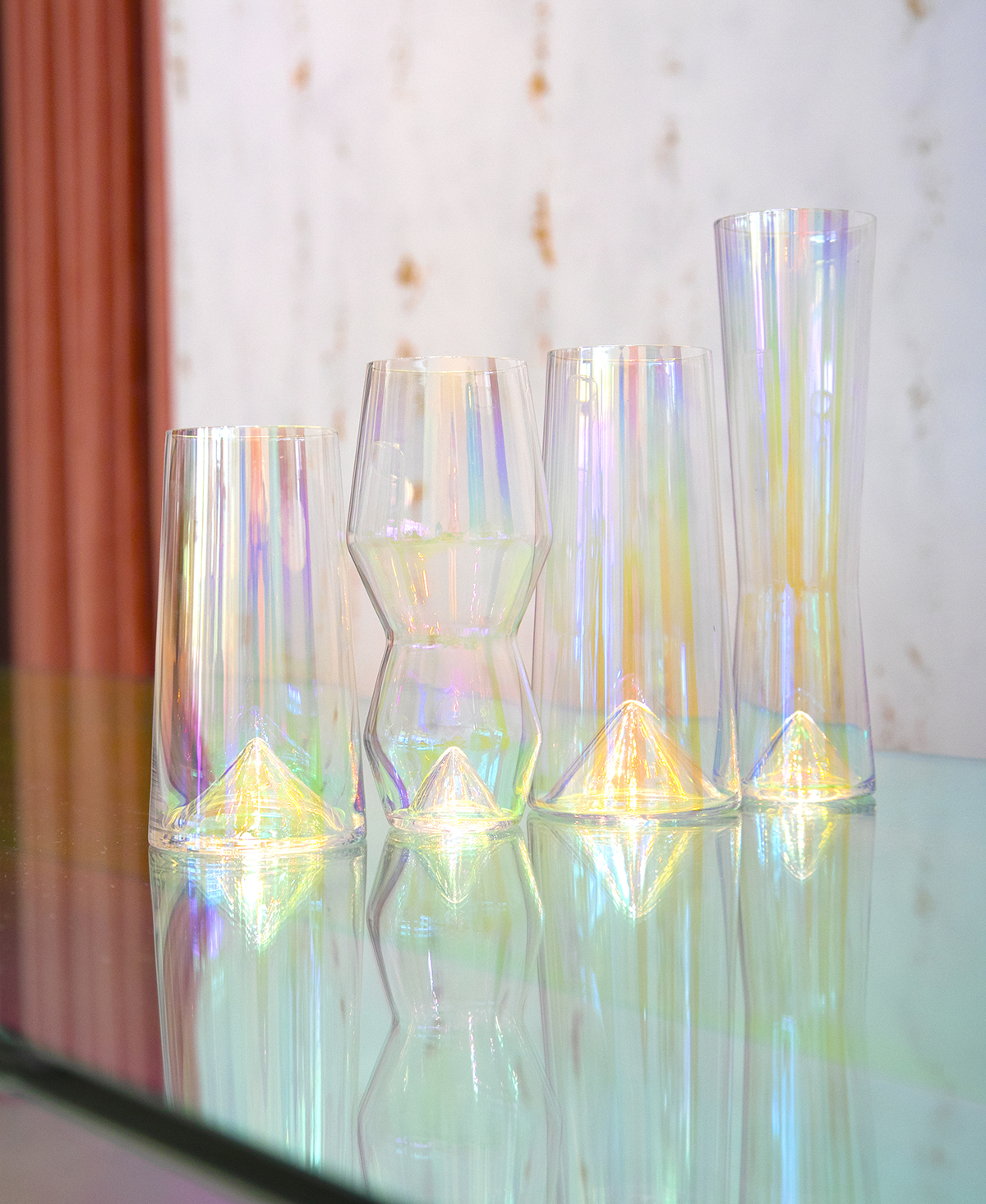 My love for iridescent everything goes back to my childhood, and I just can't seem to shake it. I don't even use beer glasses, but the minute I saw this set of hand-blown rainbow-tinted ones by L.A. tabletop brand Sempli, I wanted it. It's pathological.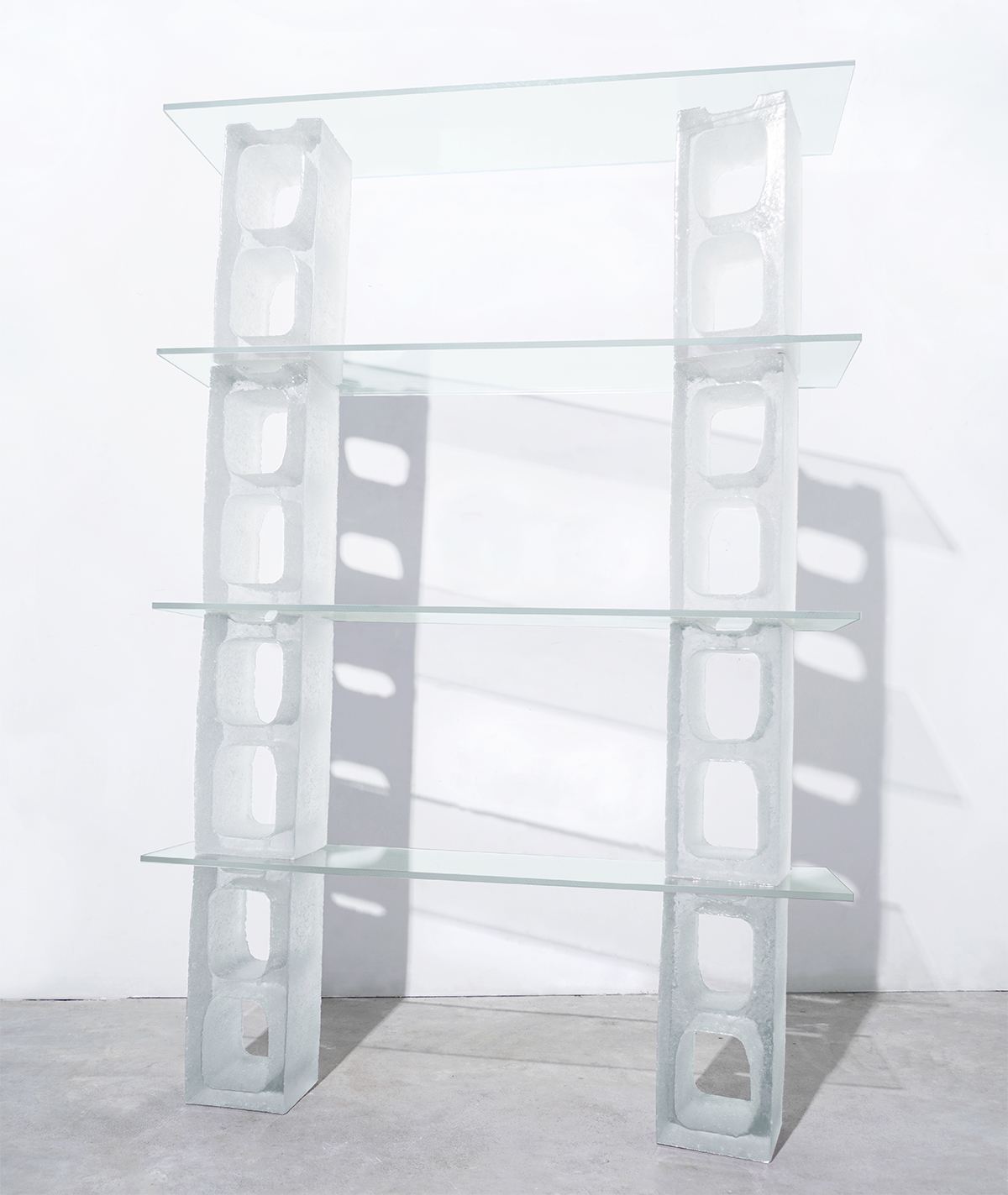 On September 3, the designers behind the NYC jewelry brand Bond Hardware are launching their first series of furniture and objects, under the name Bond Houseware, and here's a sneak peek: a bookshelf made from translucent resin cinder blocks.
Interiors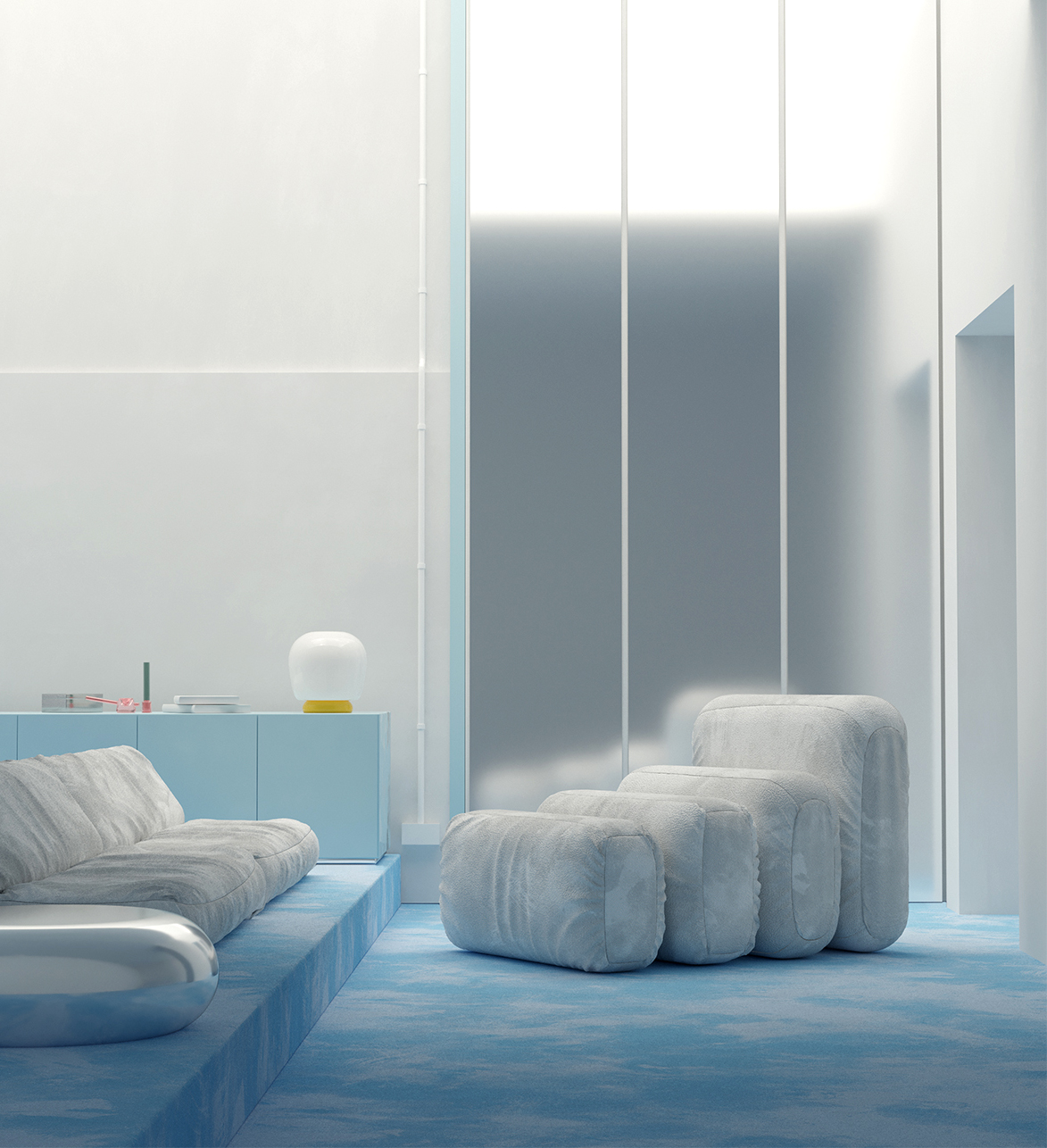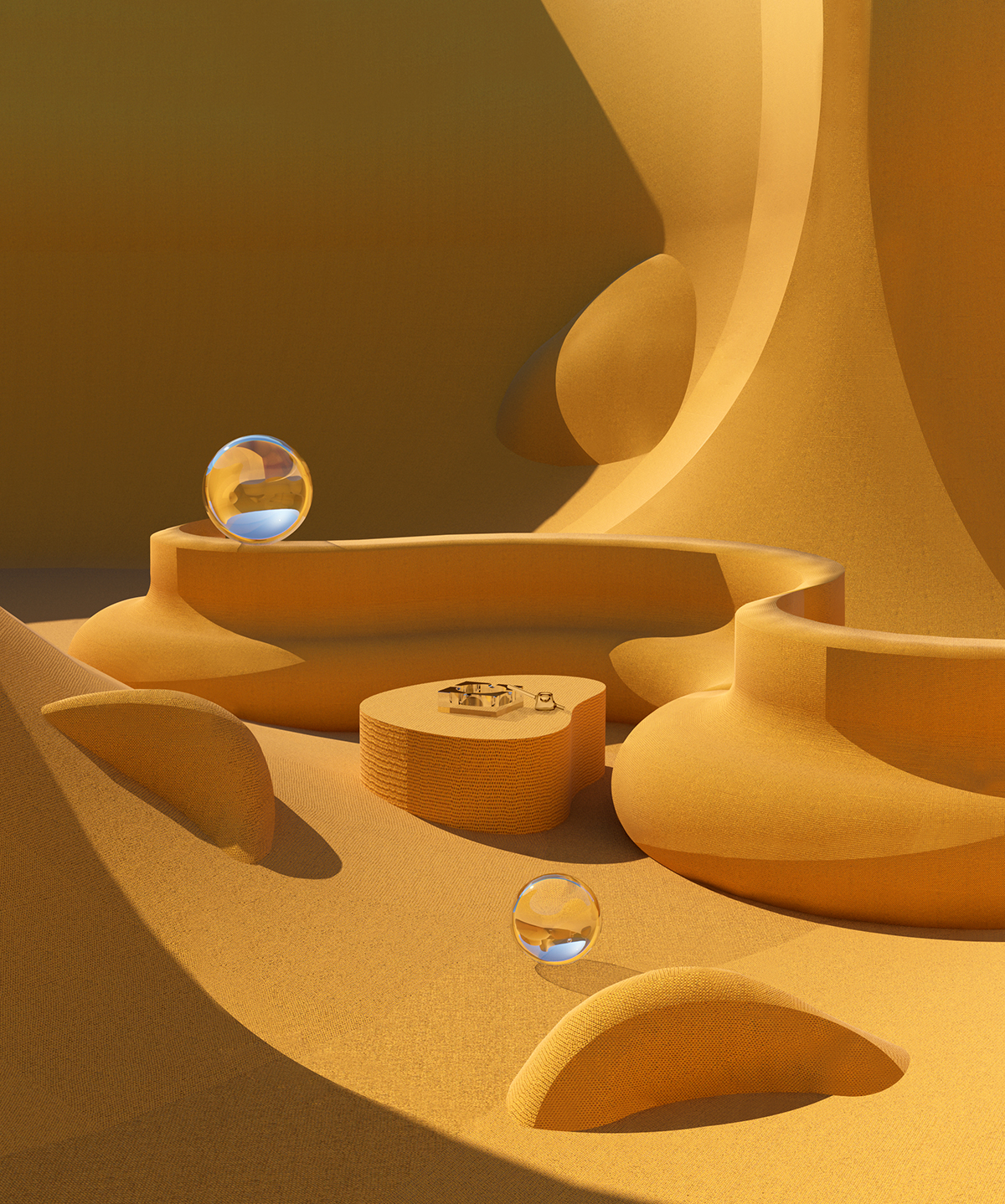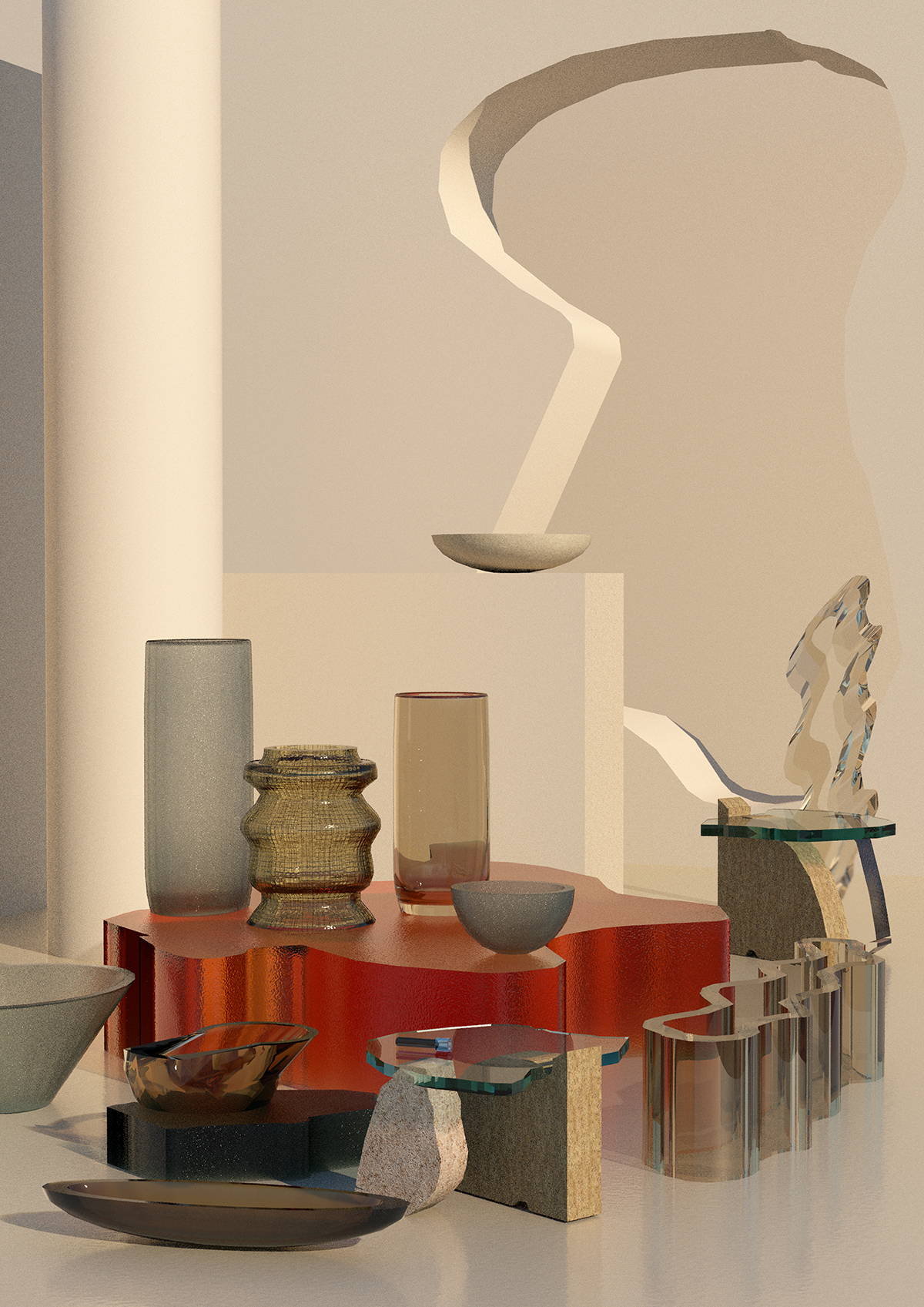 Wearing my other hat — as the co-founder of the design-driven smoking accessories brand Tetra — I invited three of Sight Unseen's favorite 3-D rendering artists to envision their ideal room to smoke in, inspired by and featuring Tetra's glass pipes. From top, Andrés Reisinger made a serene space in blue, with a custom sky-themed carpet; Charlotte Taylor made a seamless yellow moonscape inspired by skate parks; and Oscar Piccolo channeled Tetra's material of choice by expanding one of his beloved glass-vase compositions into a full-scale room, complete with benches and tables. Reallllllll hard to choose a favorite.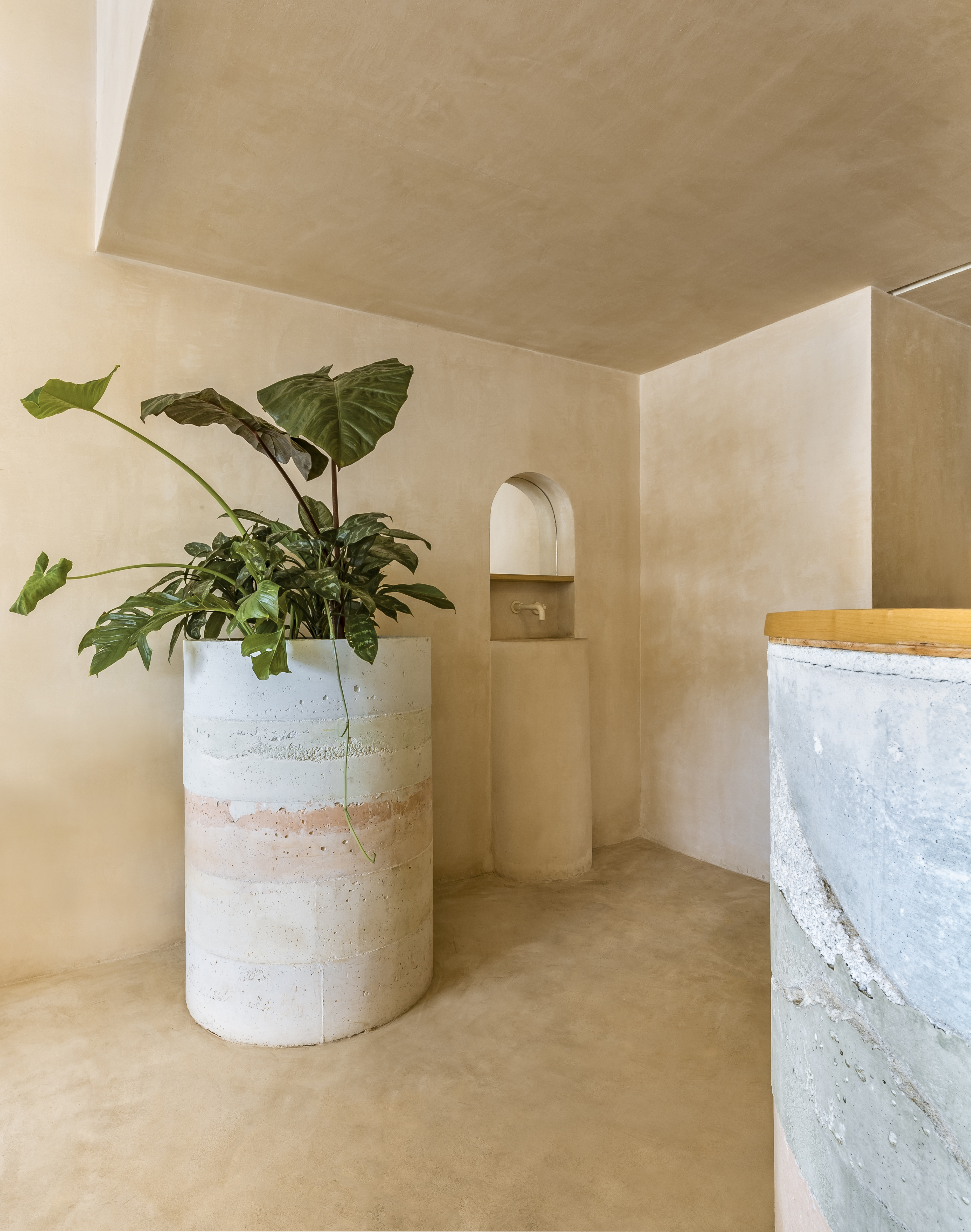 This week we received a submission from what is certainly the first design studio to cross our radar out of Cancún, Mexico: WeWi. They recently designed a poke restaurant in Cancún, pictured here, that they covered in a sand-colored Mexican stucco called chukum and punctuated with massive layered-plaster planters.
Exhibitions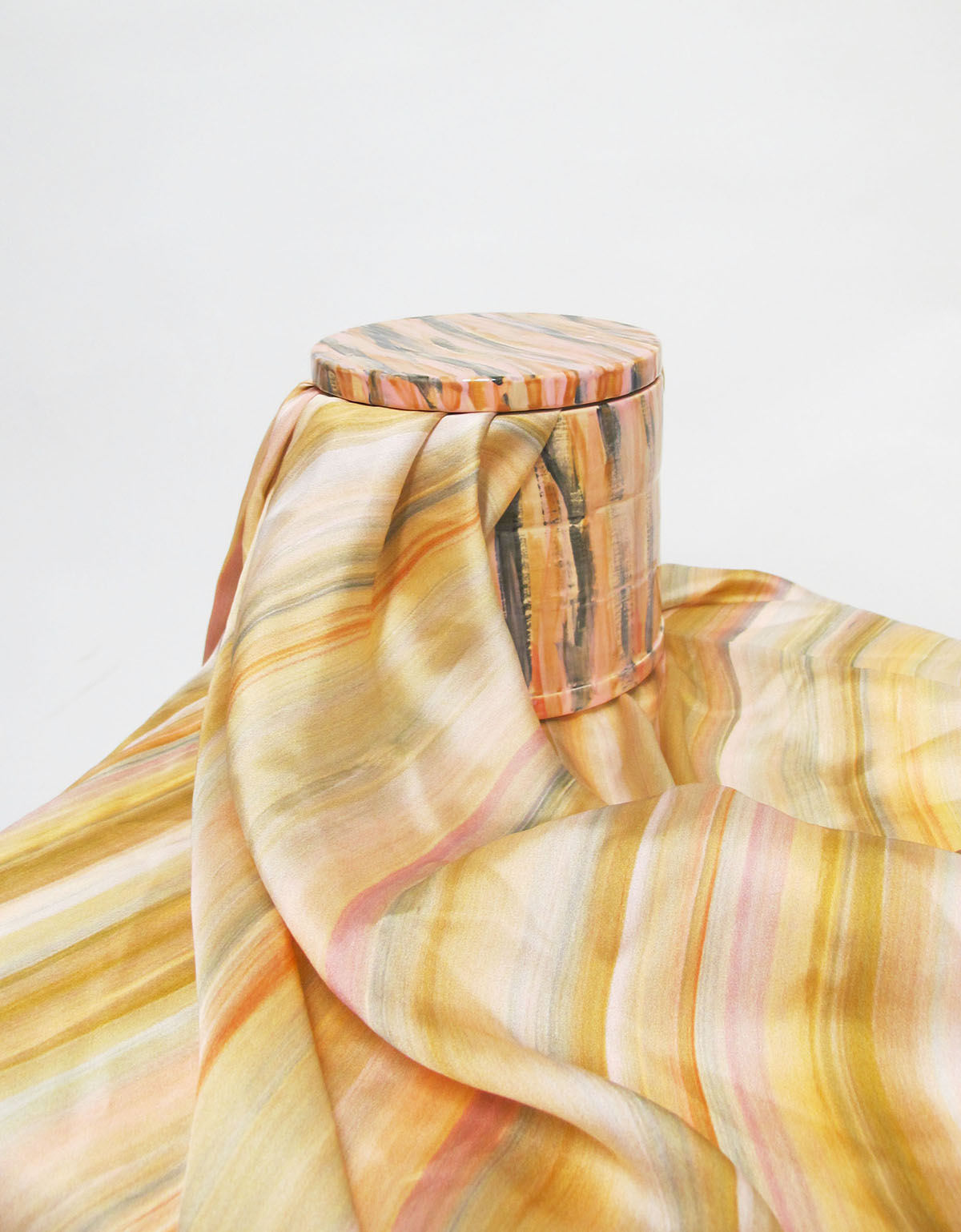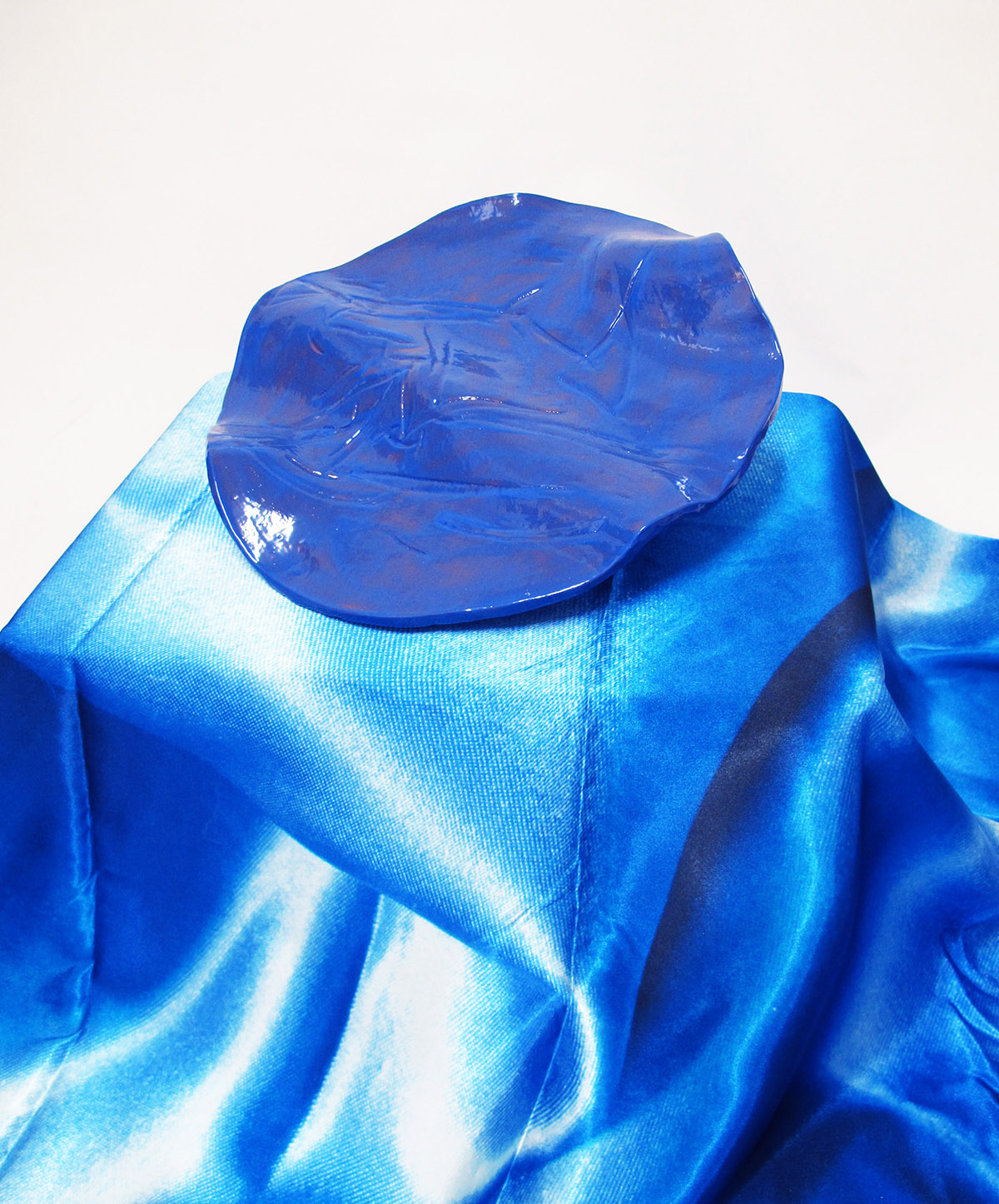 At an upcoming group exhibition during Helsinki Design Week called Senseware — which will explore "the relationship between our senses, colors, materials, forms, and space" — Icelandic designer Hanna Dís Whitehead is debuting new pieces in which ceramic pieces merge seamlessly with matching textiles.
Fundraisers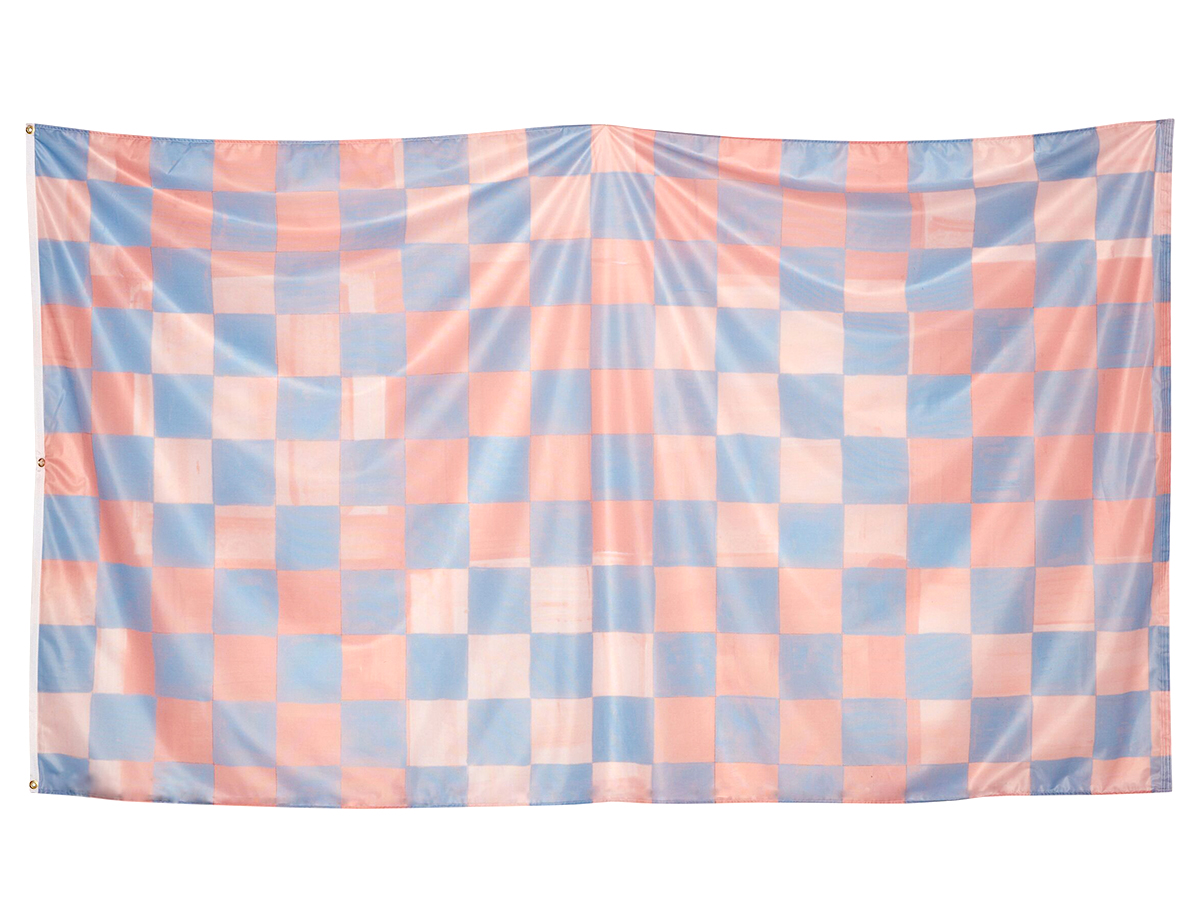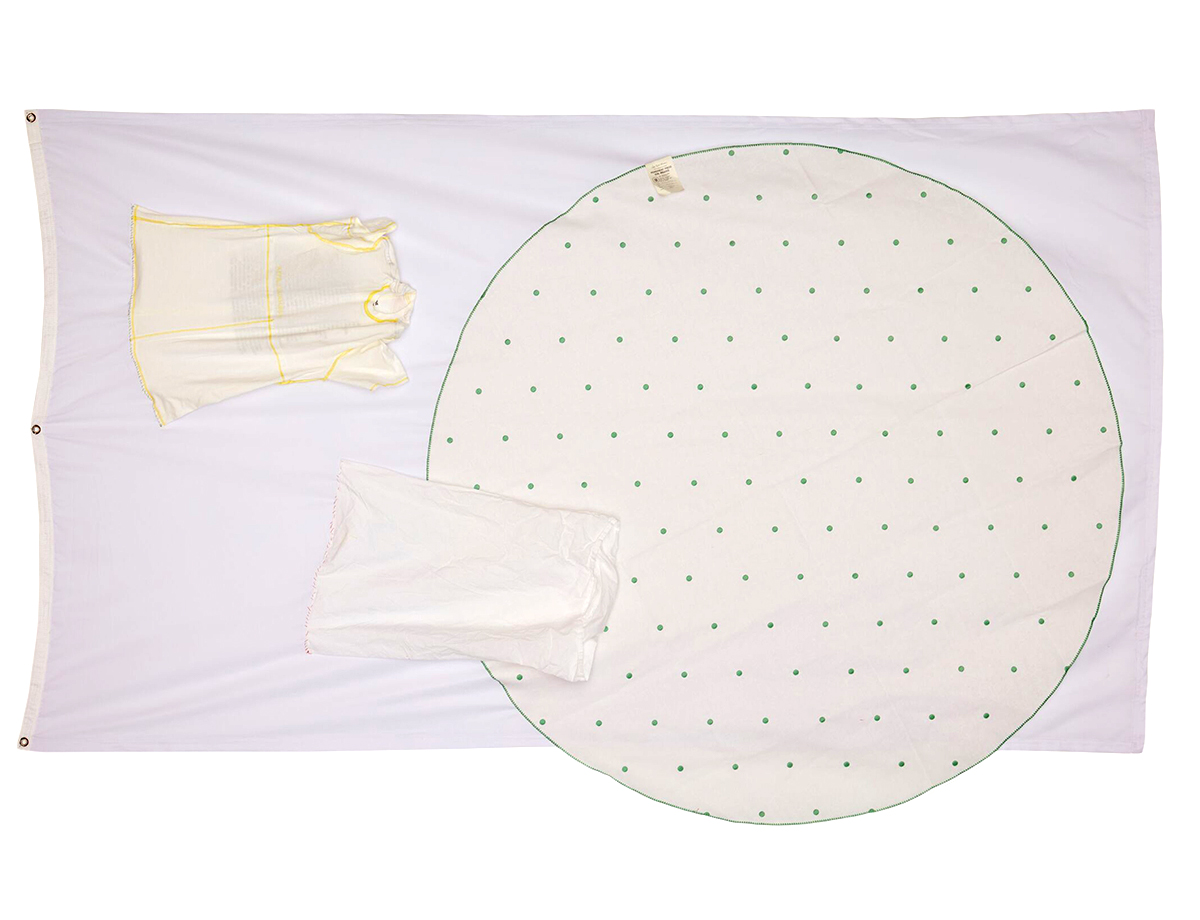 As part of Yola Mezcal's YOLA Dia festival in L.A. last week, the curatorial team of Su Wu, Brian Thoreen, and Yola Jiminez invited 26 women artists from the U.S. and Latin America to create flags that were exhibited at Blum and Poe, flown at the festival, and are now up for auction on Paddle8 to benefit the ACLU and its immigration law and policy program, which has been working to reunite families and support asylum seekers at the border. The artists include Kiki Smith, Marilyn Minter, Frida Escobedo, Jessi Reaves, Math Bass, Martine Syms, Dalton Gata, and more, but our personal faves are the ones by Sam Moyer (above top, currently at $1,000) and Zoe Latta (above below, currently at $1,000). It's such an important cause — we highly encourage you to bid before the auction ends August 29.