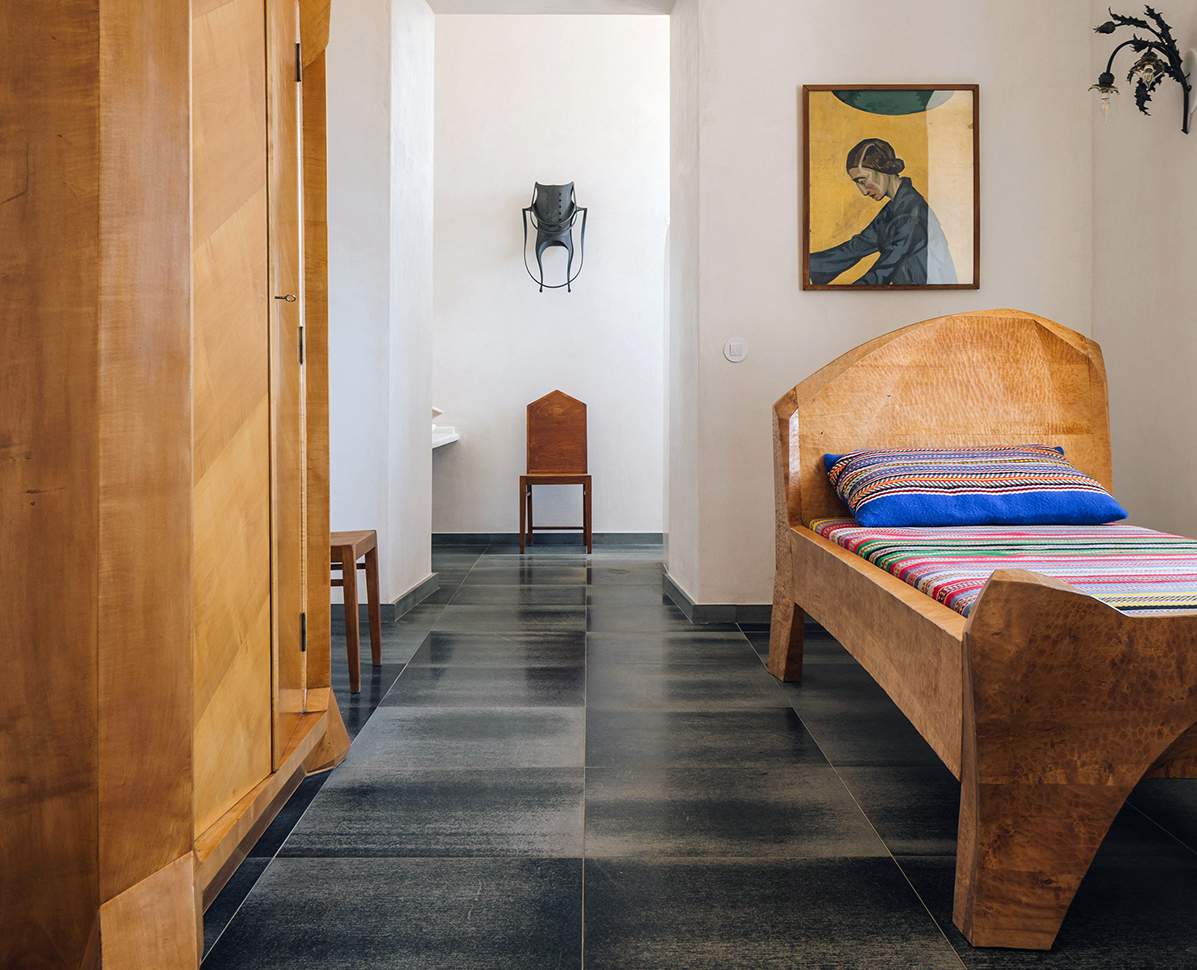 A weekly Saturday recap to share with you our favorite links, discoveries, exhibitions, and more from the past seven days. This week: The Spanish artist making some of the coolest lamps we've seen, two different projects involving metallic furniture and lighting, and (another) incredible new hotel interior, this time in Portugal.
Interiors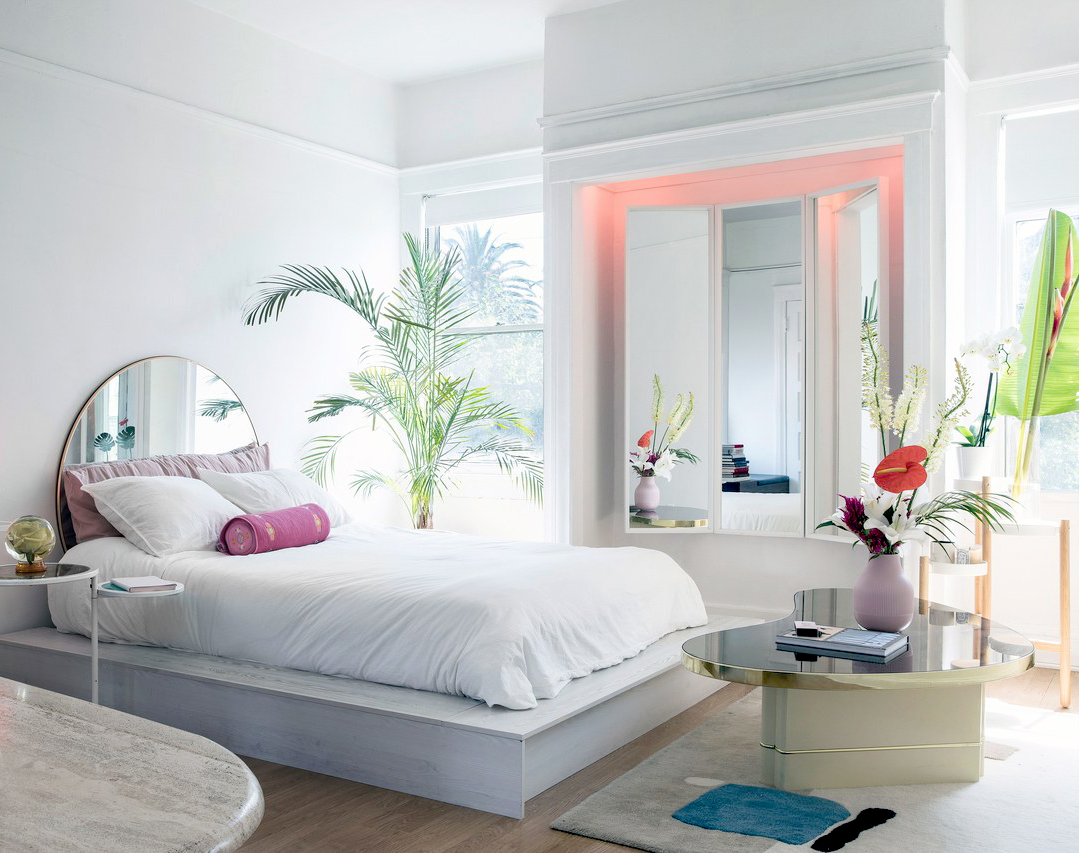 This week Clever shot the L.A. home of Hannah Park, a fashion designer who recently founded a vintage furniture sourcing company, with Ida Lamberton, called Hida Modern. Our fave moment in the 600 square-foot studio apartment is the mirrored coffee table at the foot of her bed — this needs to be a thing. More pics here.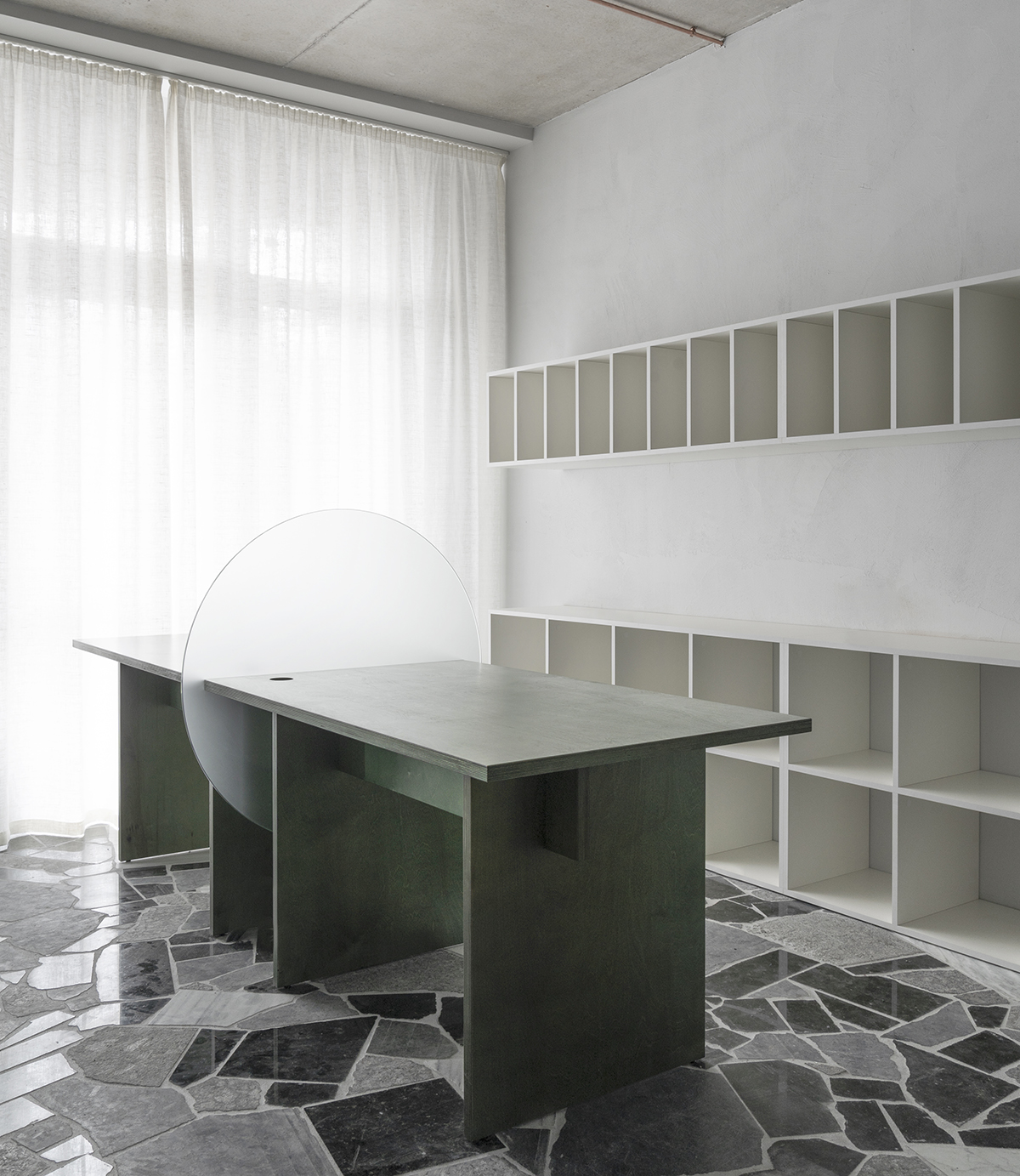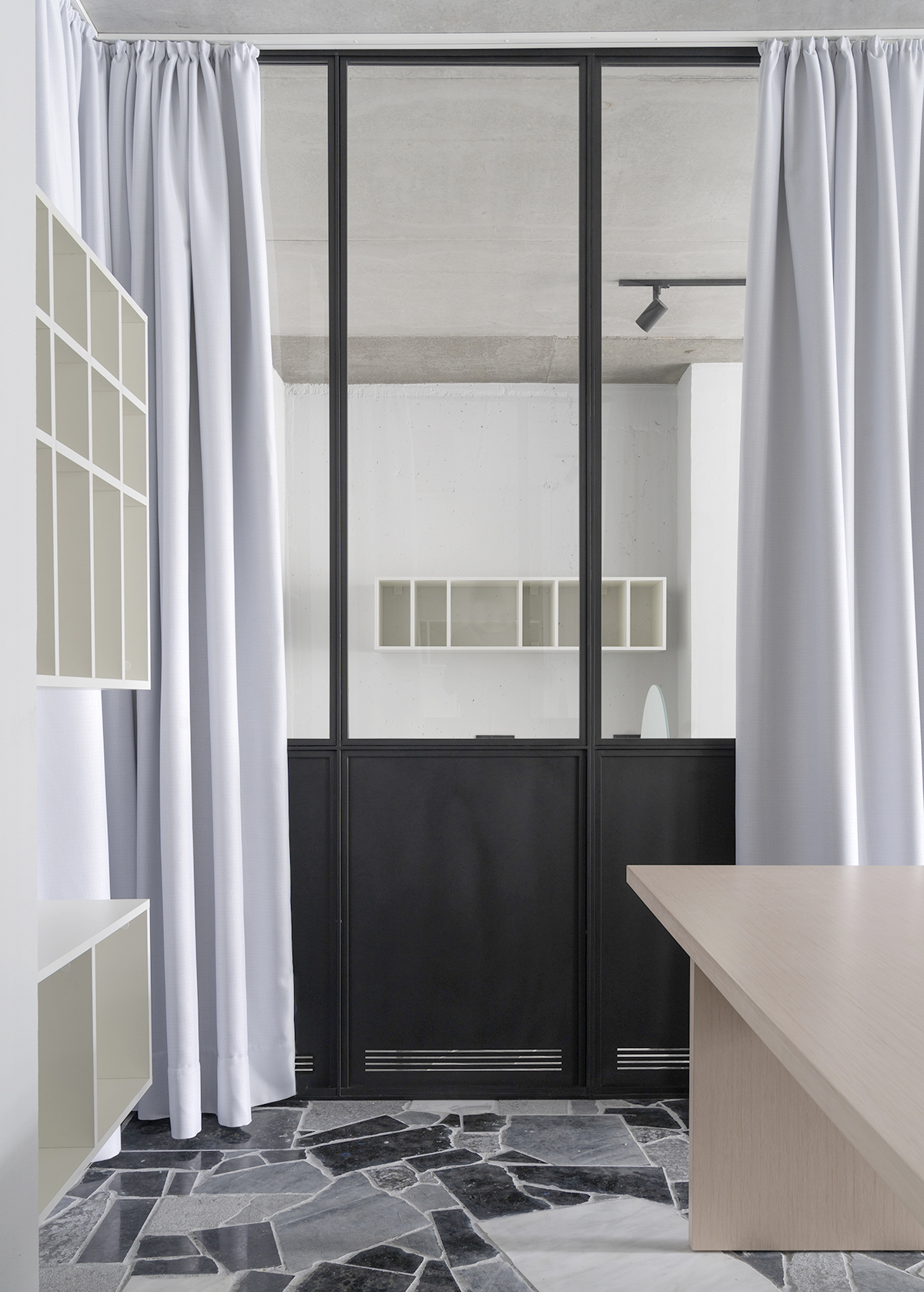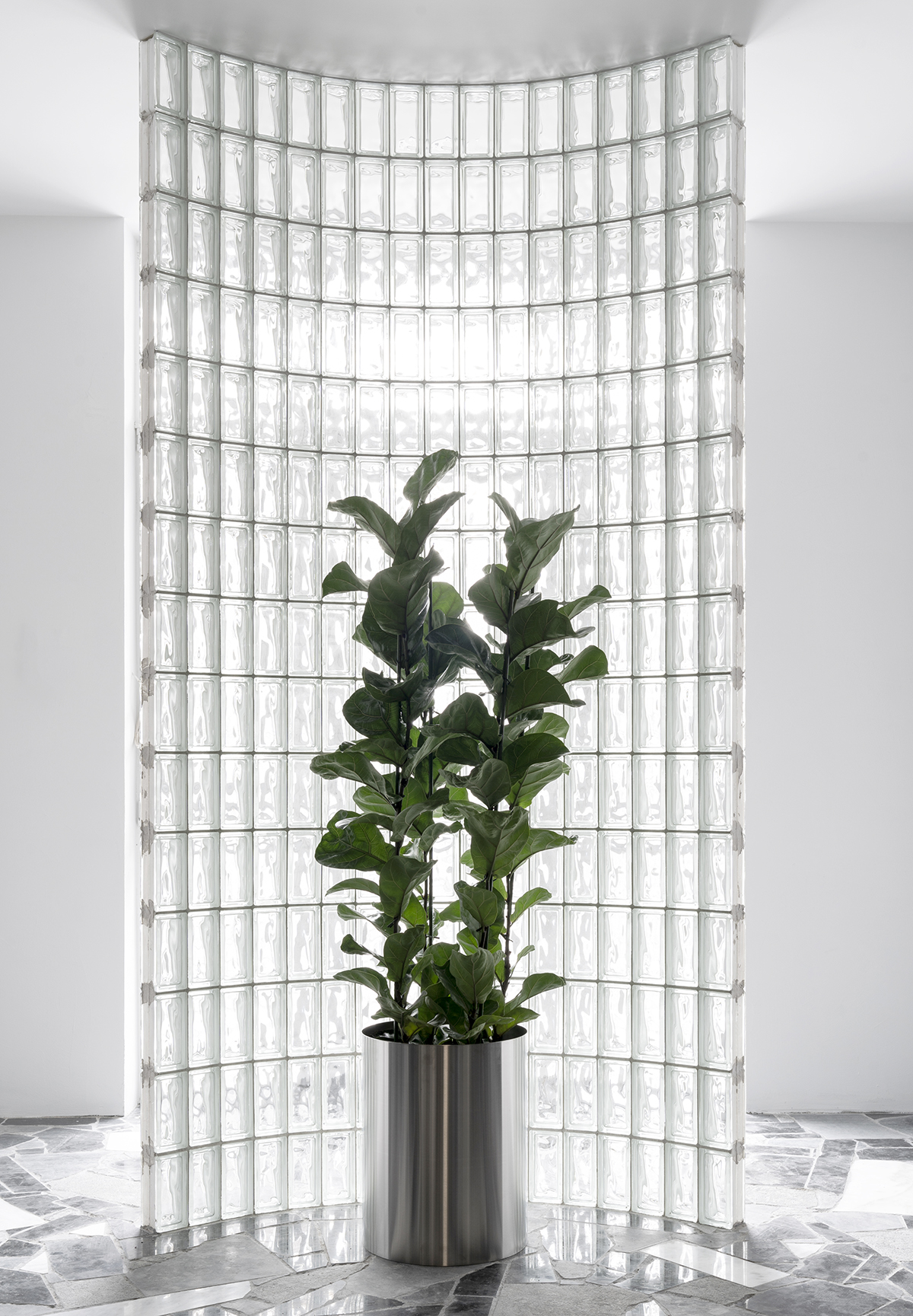 One of the chic-est law offices we've ever seen, and it's technically only temporary — a Ukranian law firm hired Kiev-based architect Iya Turabelidze to design a space for them that they'd only occupy for a year, after which they'd rent it out to others. The project was low budget but, with its terrazzo floors and custom desks, certainly doesn't look it.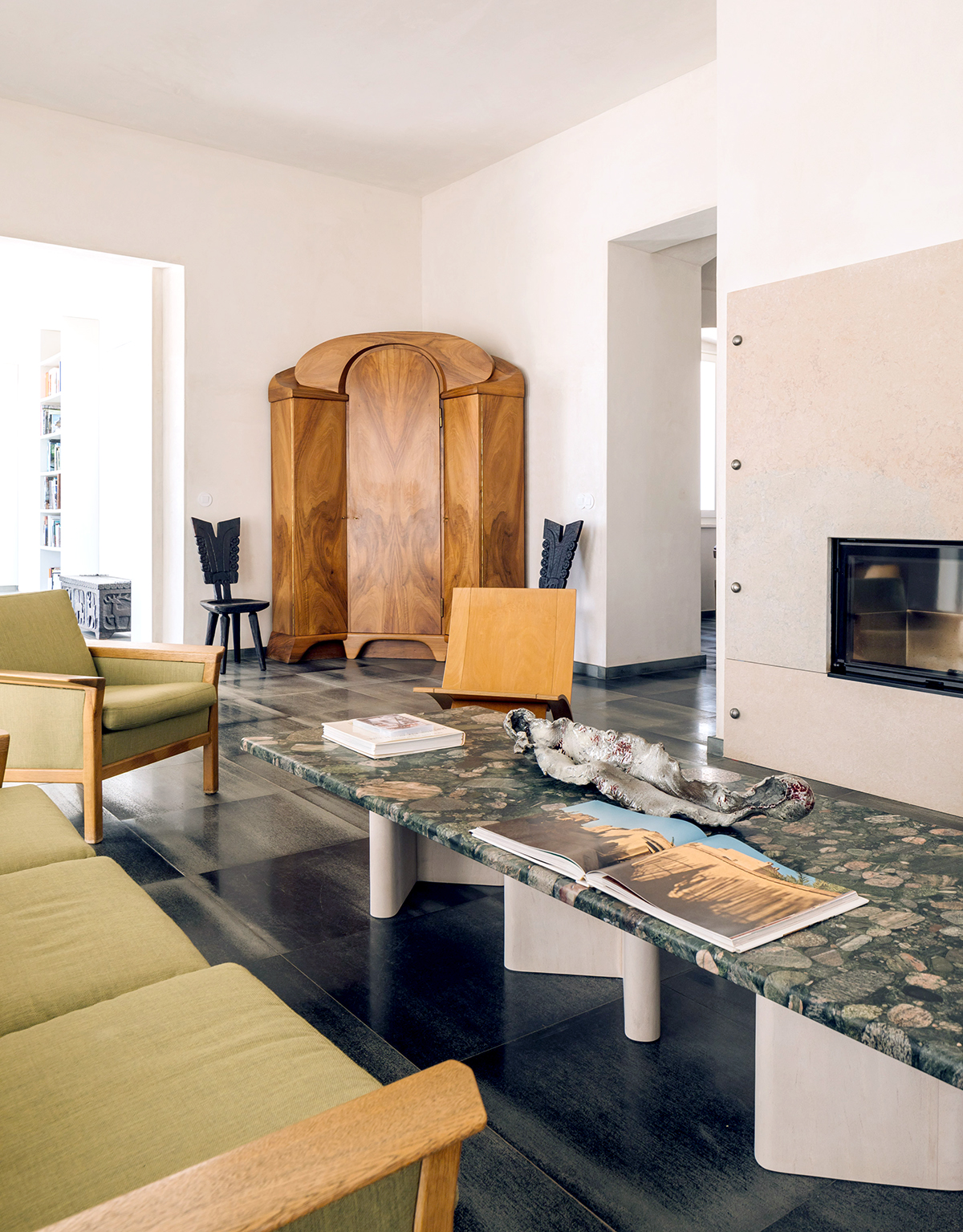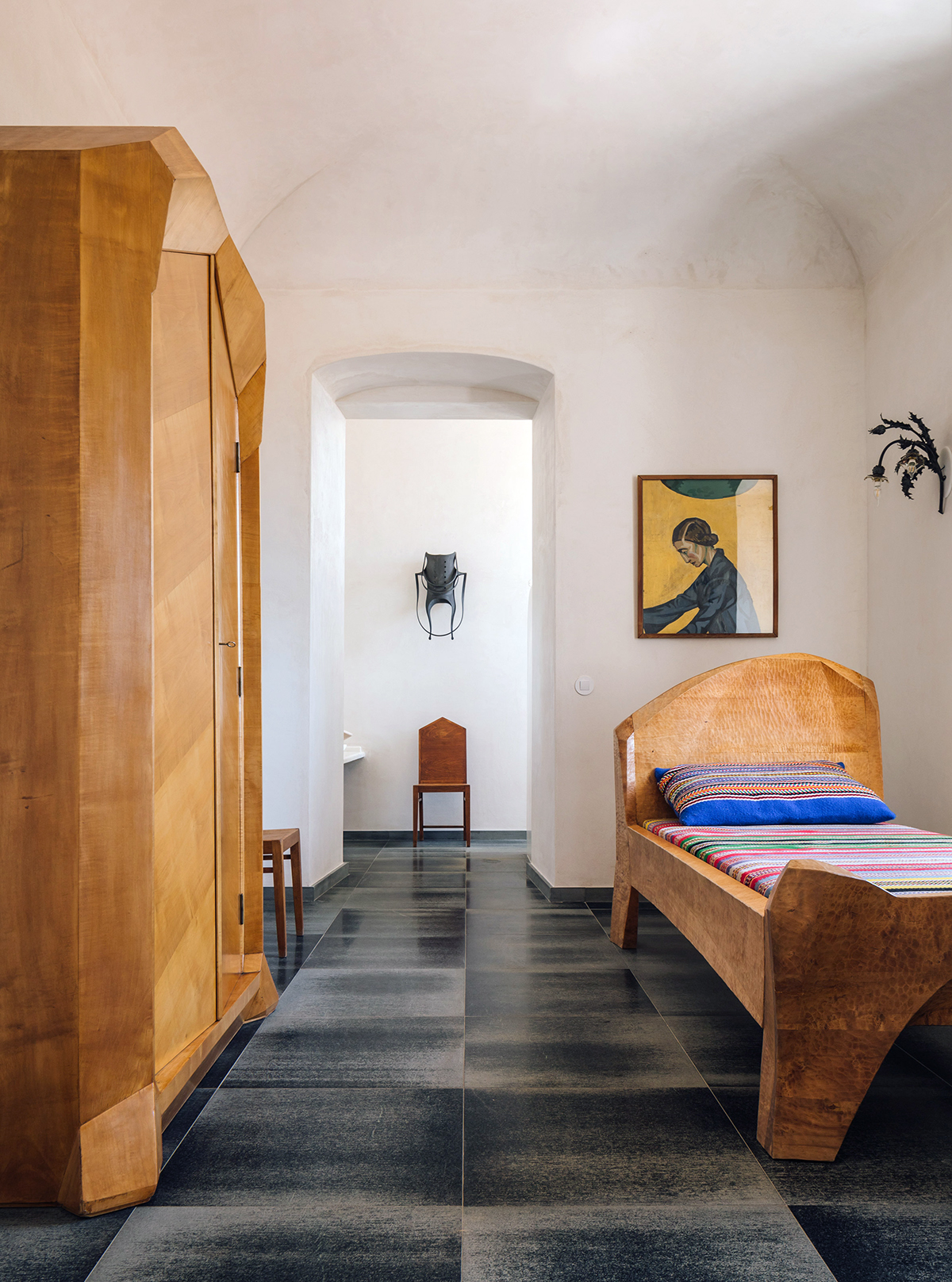 It's been a good week in hotel design: A few days ago we wrote about the jaw-dropping interiors of the new Menorca Experimental, and then we spotted this beauty on Dezeen, which technically opened last fall but, who cares: The eight-room Dá Licença, two hours outside Lisbon, designed by Vitor Borges and Franck Laigneau. That bed tho…
Discoveries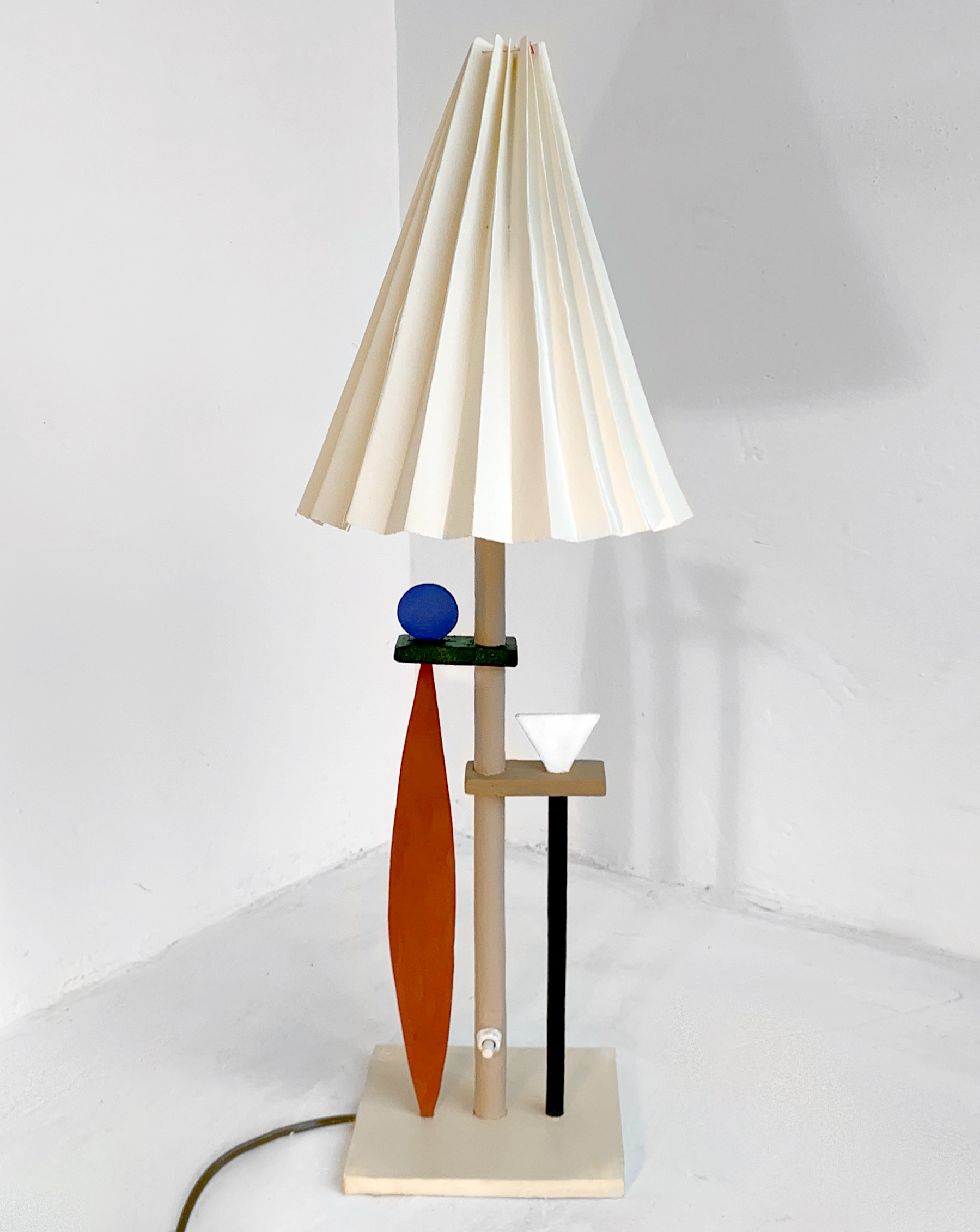 First she began making chairs, and lately the Spanish artist Blanca Miro Skoudy has branched into lighting, the latest being the Constructivist-ish lamp above. Someone get this girl a (design) gallery show.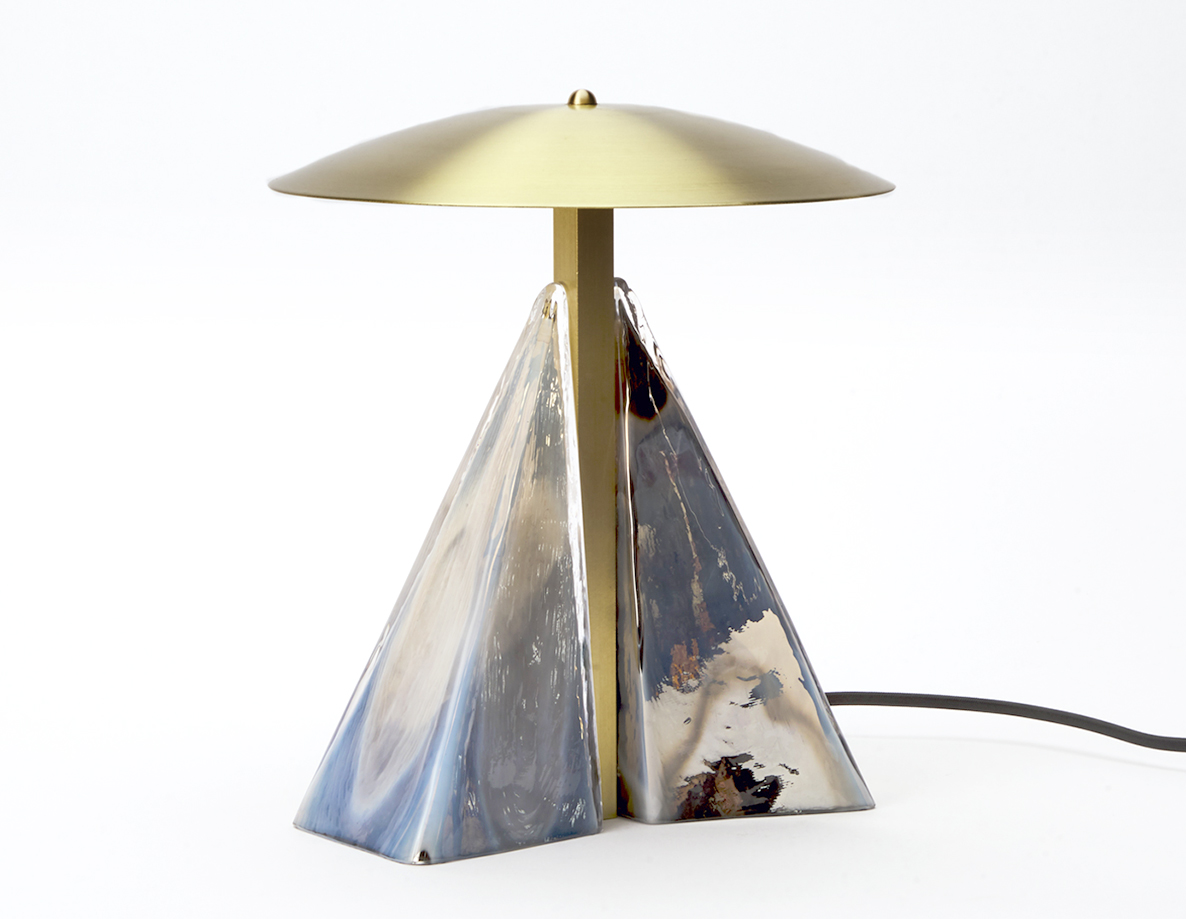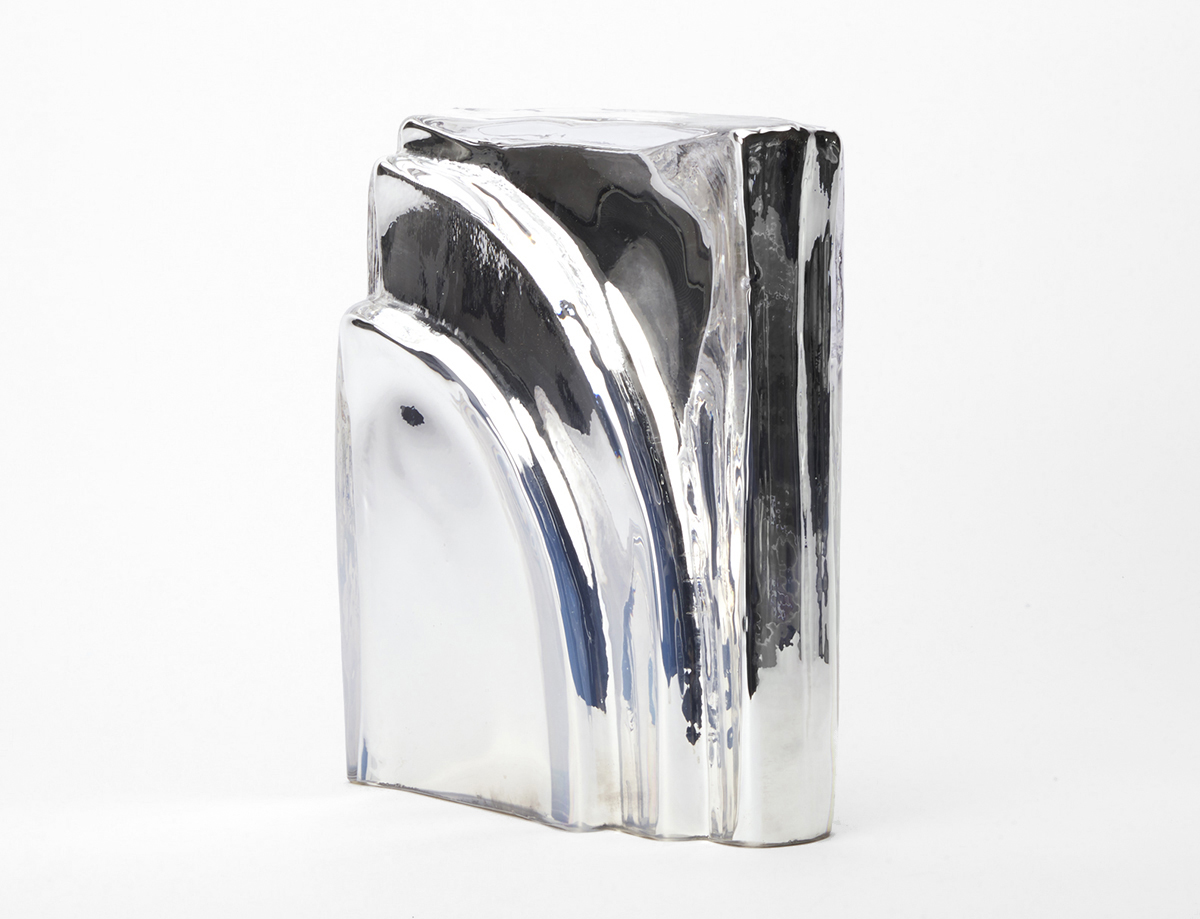 Another new favorite lamp is the Fulcrum, by Bianco Light & Space — in which glassblower Anthony Bianco has sandwiched two silvered inverted triangular glass shapes around a brass shaft and shade. He also just released a series of glass table and wall objects, shown directly above.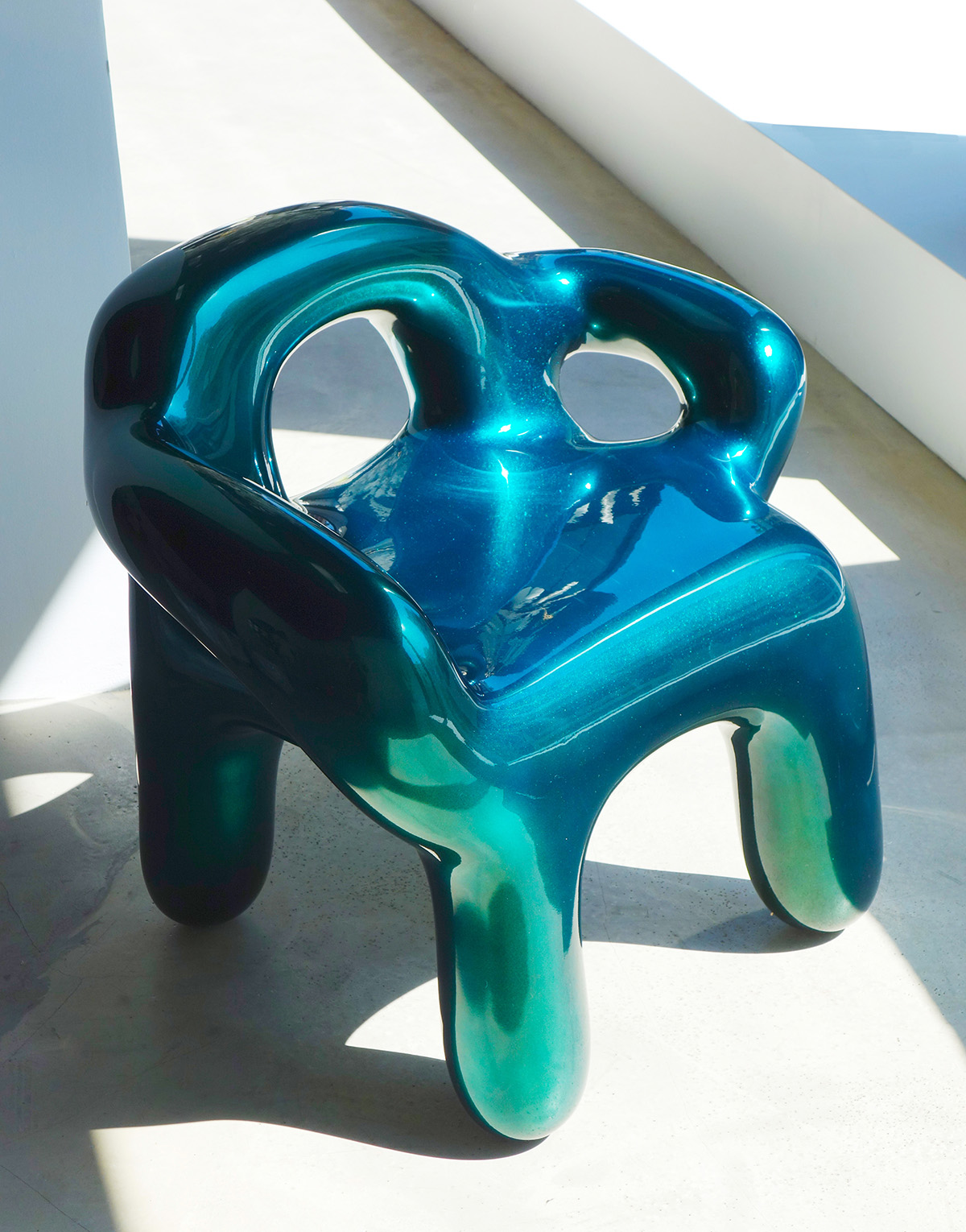 More metallic goodness this week came in the form of this delightfully puffy chair lacquered in iridescent car paint, by Lea Mestres.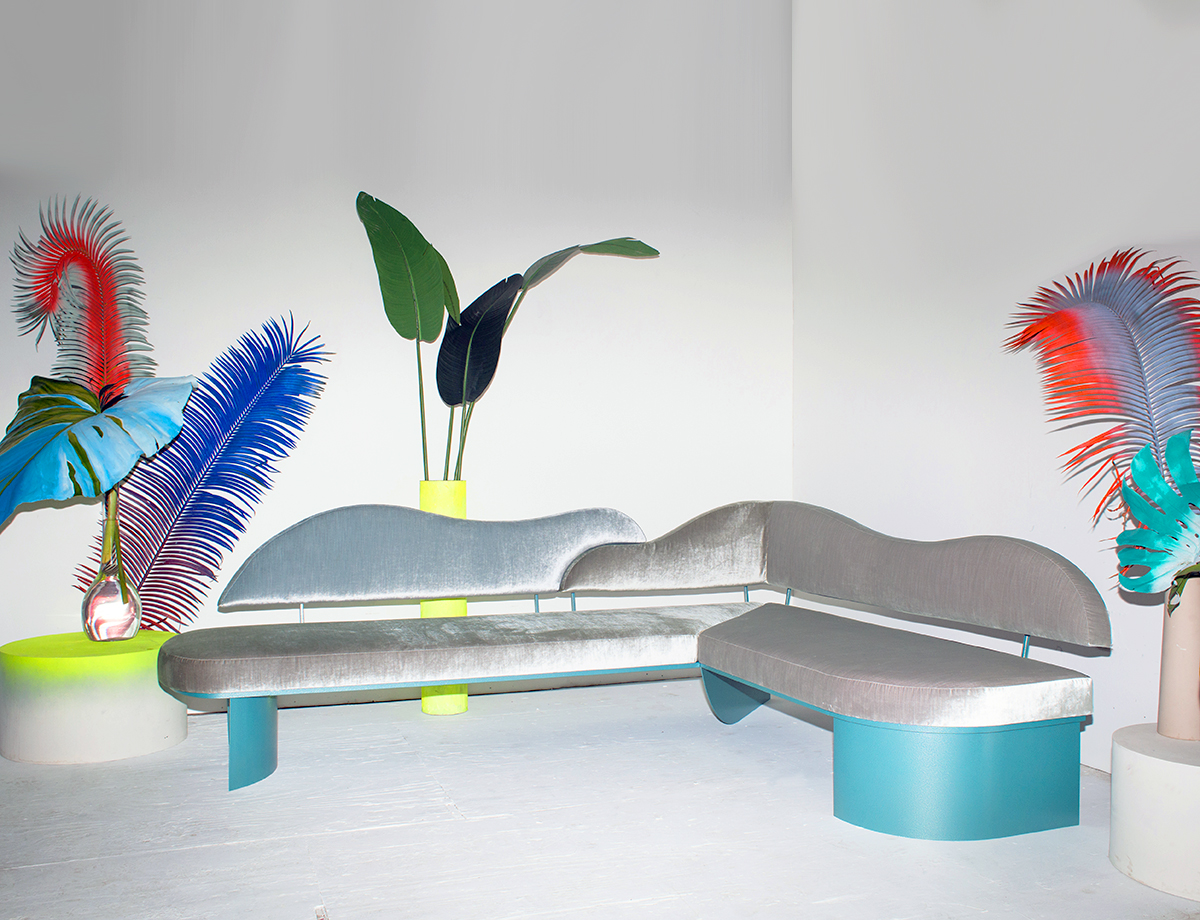 Designer Micah Rosenblatt named his wavy new sofa the Space Prince, after the client who commissioned it: comedian Space Prince Julio. Thankfully he paired it up with botanical arrangements by Sophie Parker and had it shot by Franey Miller before sending it to its forever home.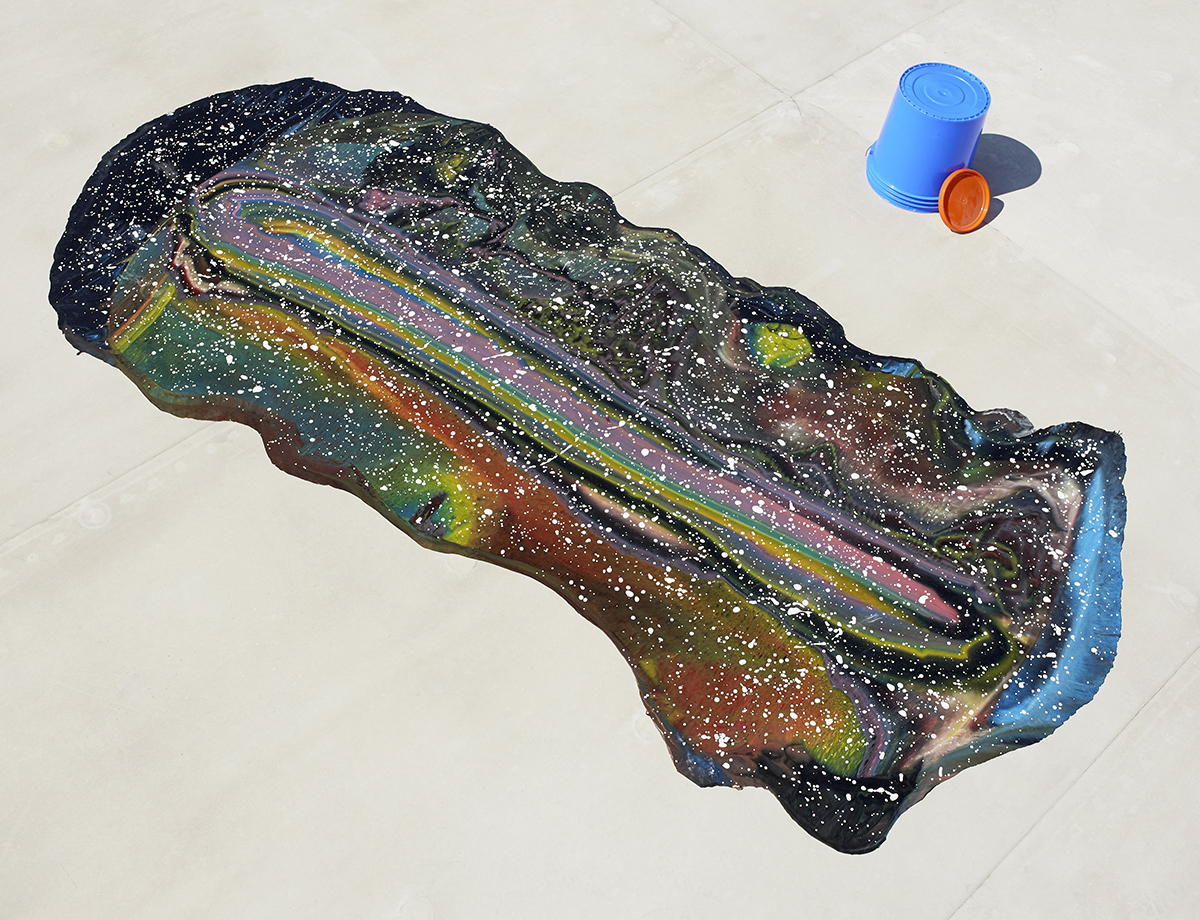 Some of the work of Milan-based designer Matteo Pellegrino's work is a bit on the wacky side for us, but this week we discovered — and fell in love with — his galactic One Leap "carpets" for Camp Design Gallery, which are actually made from epoxy resin.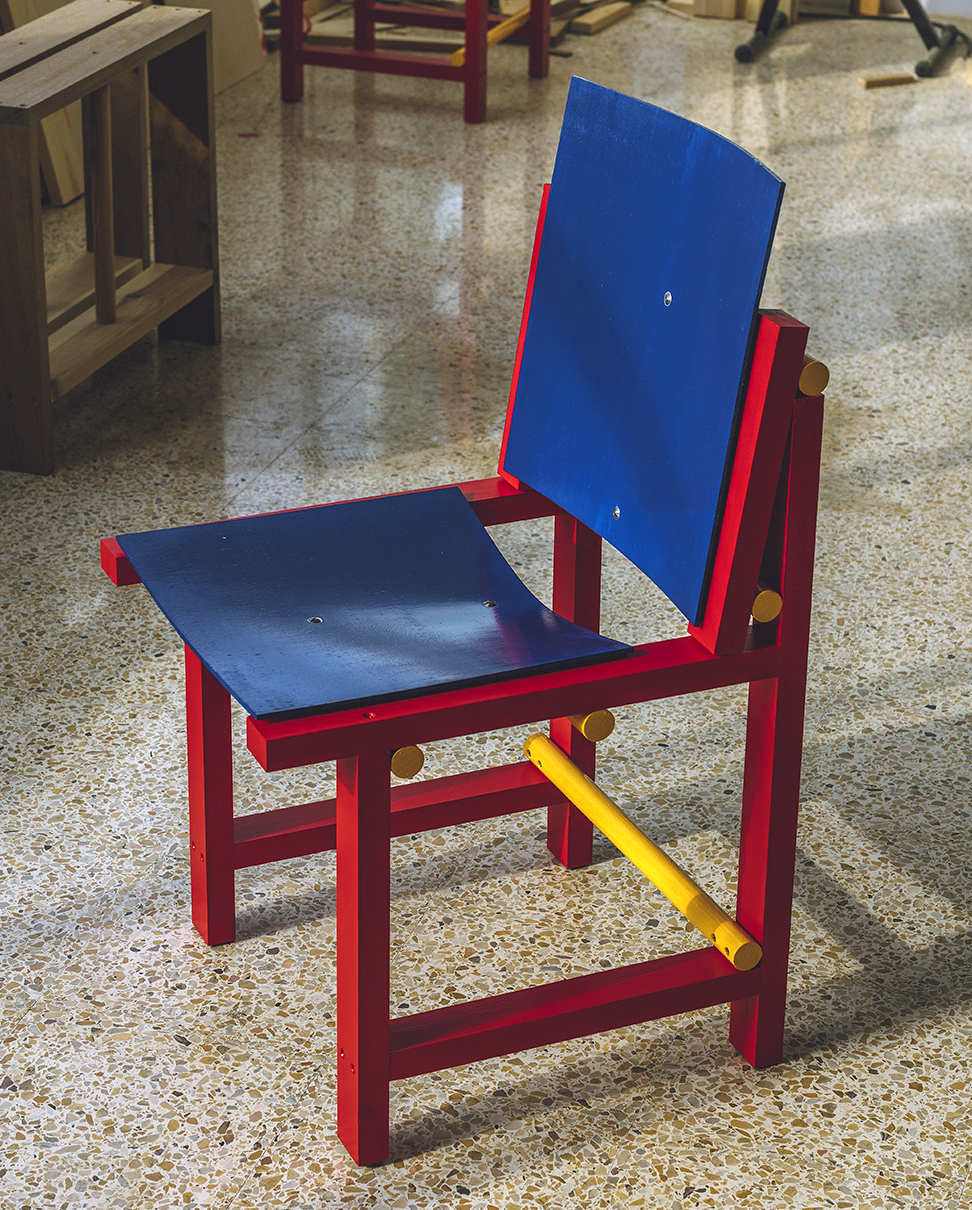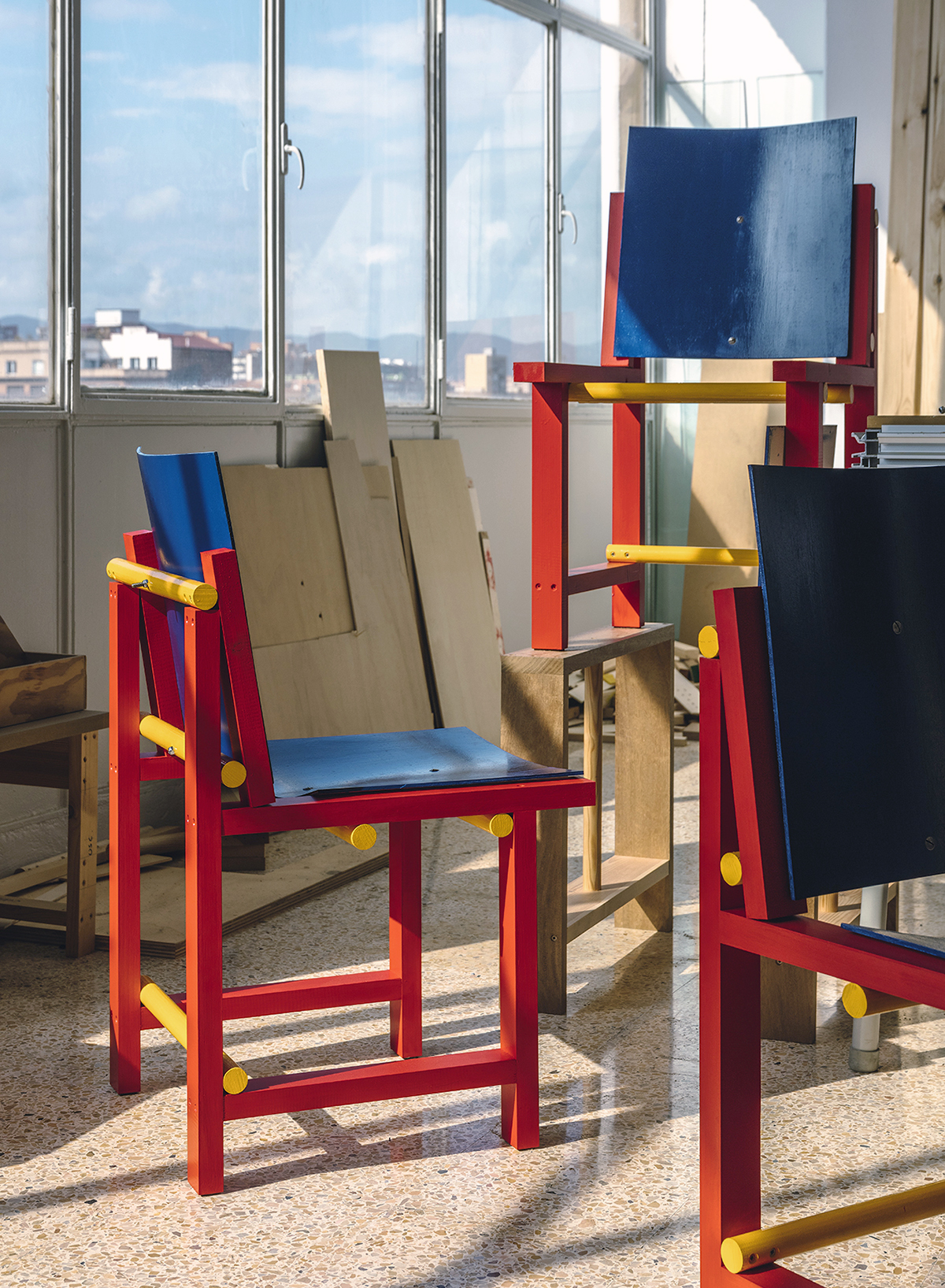 When Marc Morro, who's behind the Barcelona store and design brand AOO, was beta testing his latest product — Chair 8 — a client asked to order a set, even though they were still in the prototype phase. When that client saw the default red, yellow, and blue color scheme of the 3-D rendering program Morro was using, he ordered a set in those exact hues, pictured above (as shot by Yosigo), but Morro reports that the final version will come in other combinations, TBD. Watch his Instagram for updates.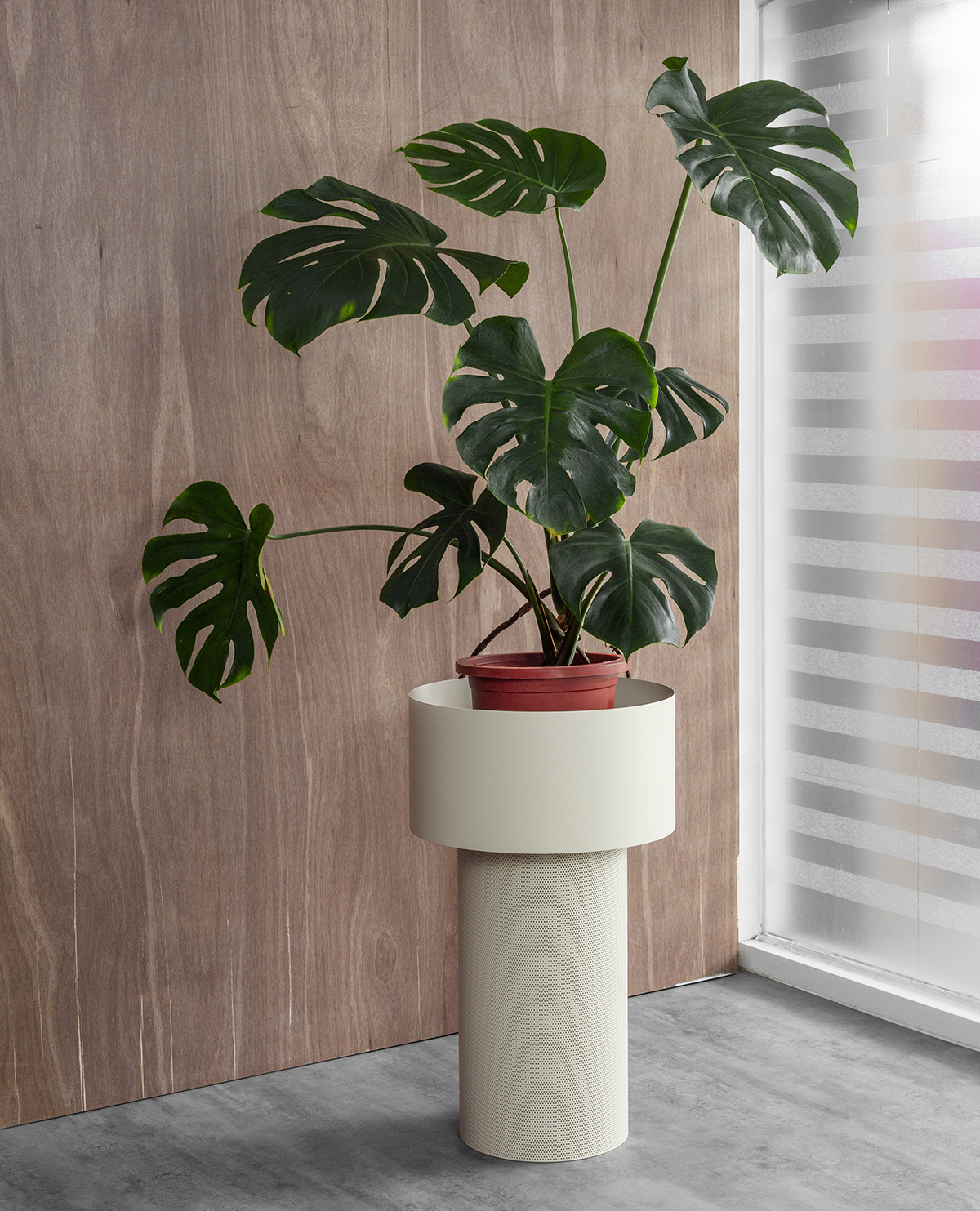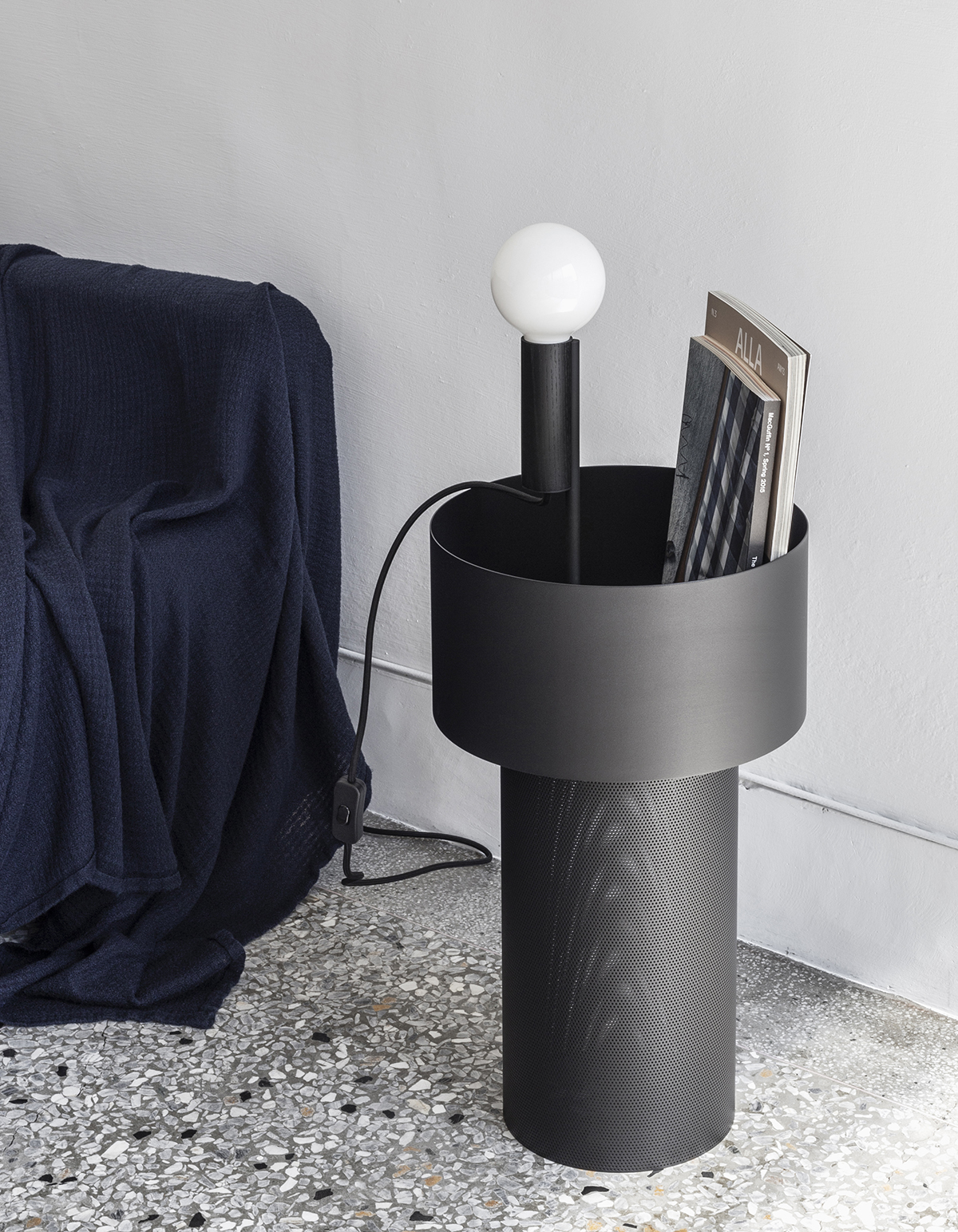 The latest from the Norwegian duo Vera & Kyte are these Pedestal Boxes for Esaila — open-ended storage platforms that can be used as nightstands, plant stands, magazine storage, or whatever else you need contained and elevated. You can purchase one here.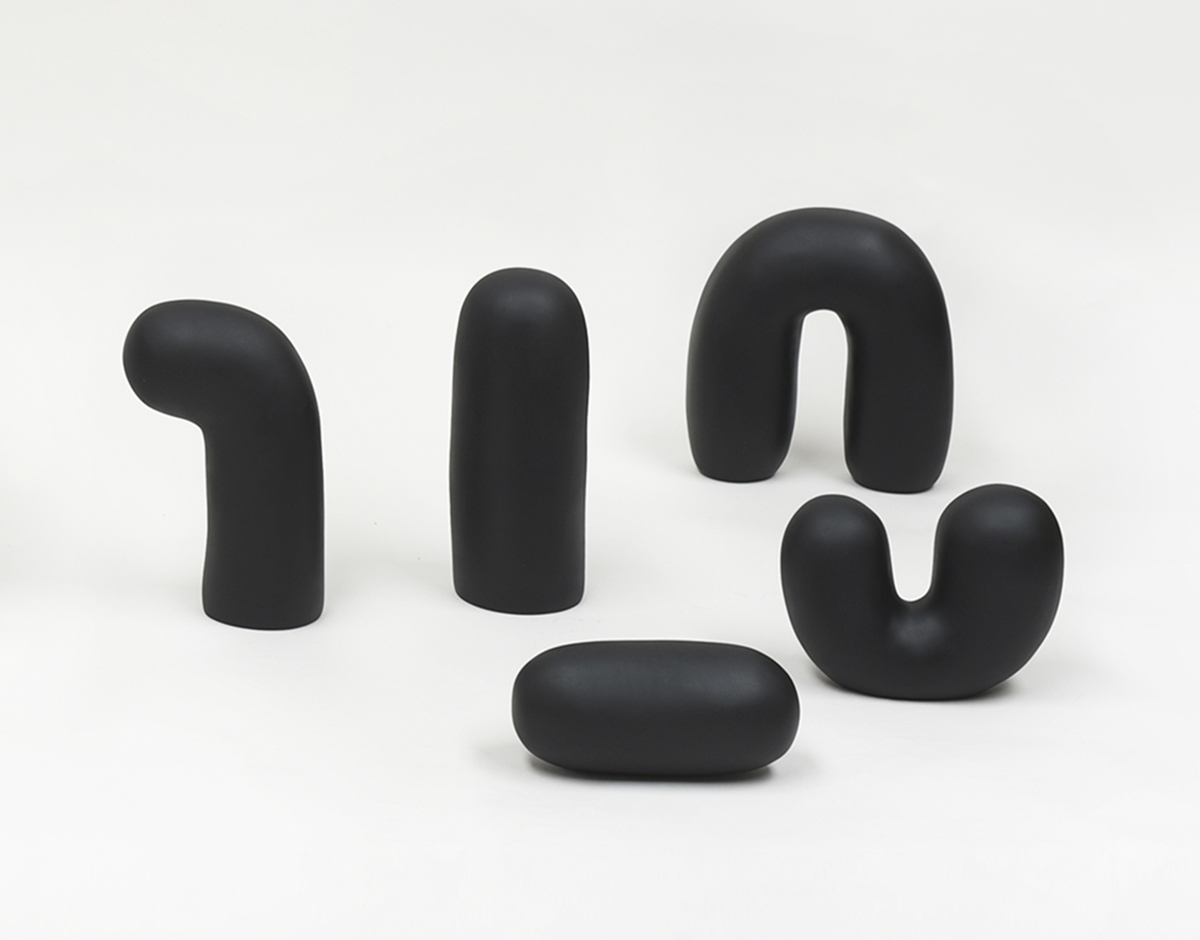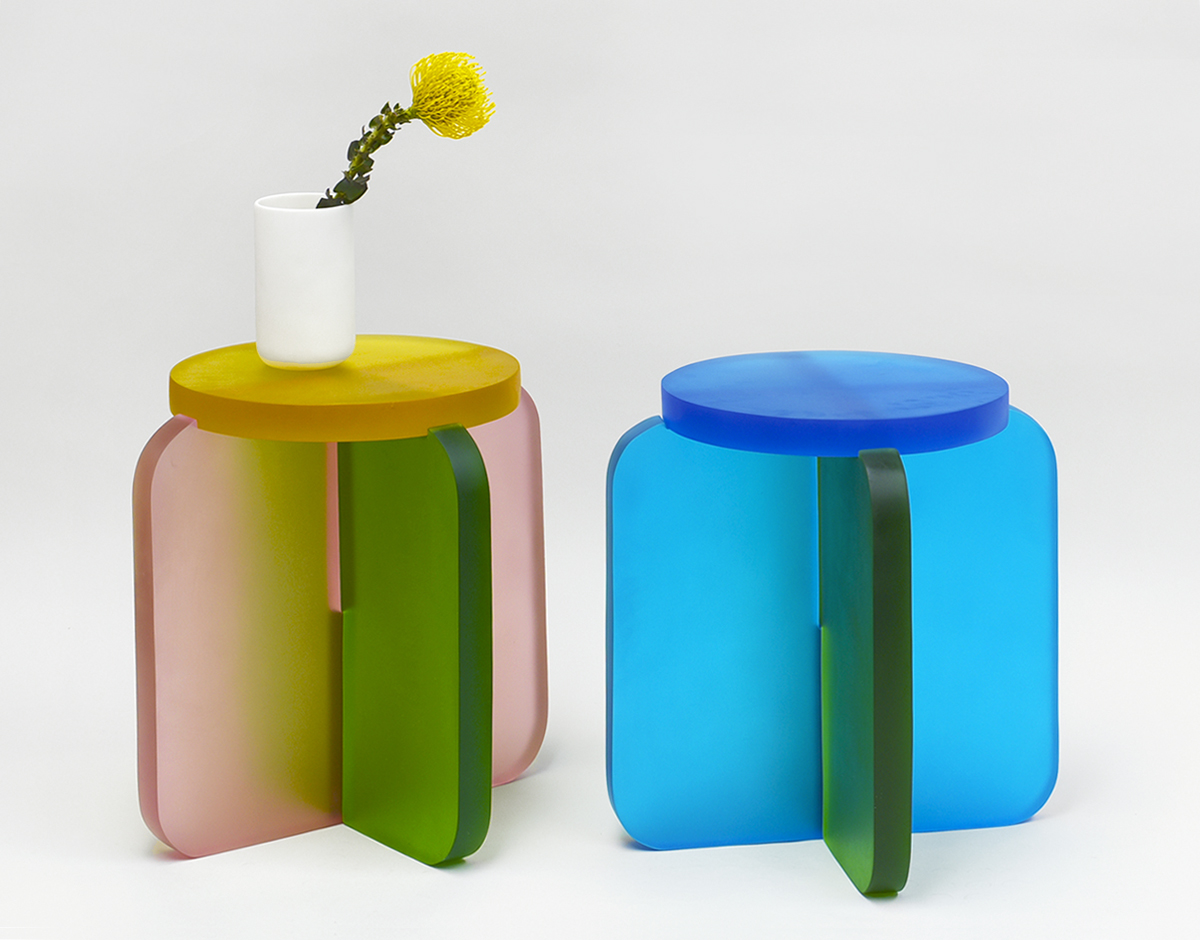 Our picks from the newest collection of resin accessories by Tina Frey, released this week, include a series of desktop sculptures that prove the chubby trend is still going strong, and a pair of color-blocked flat-pack stool/side tables.
Exhibitions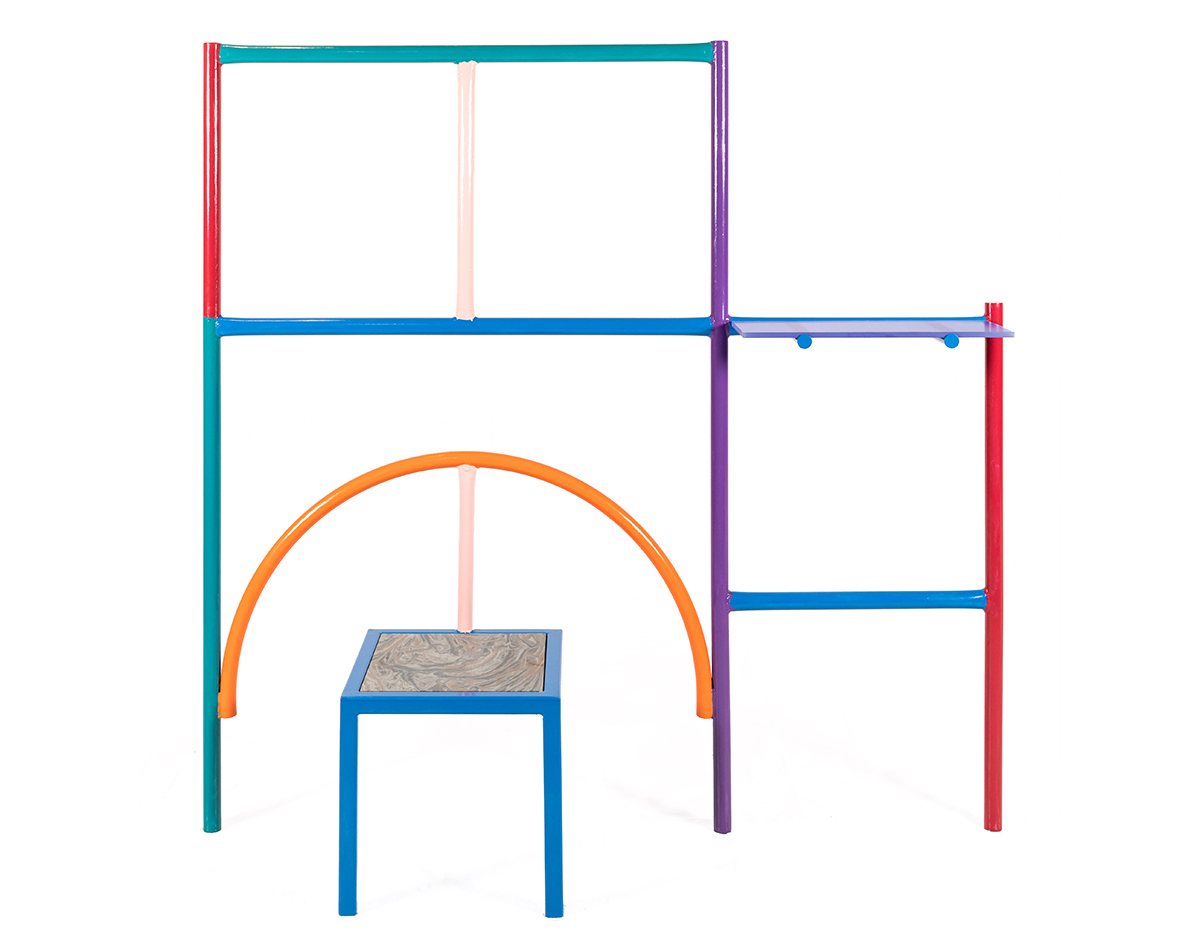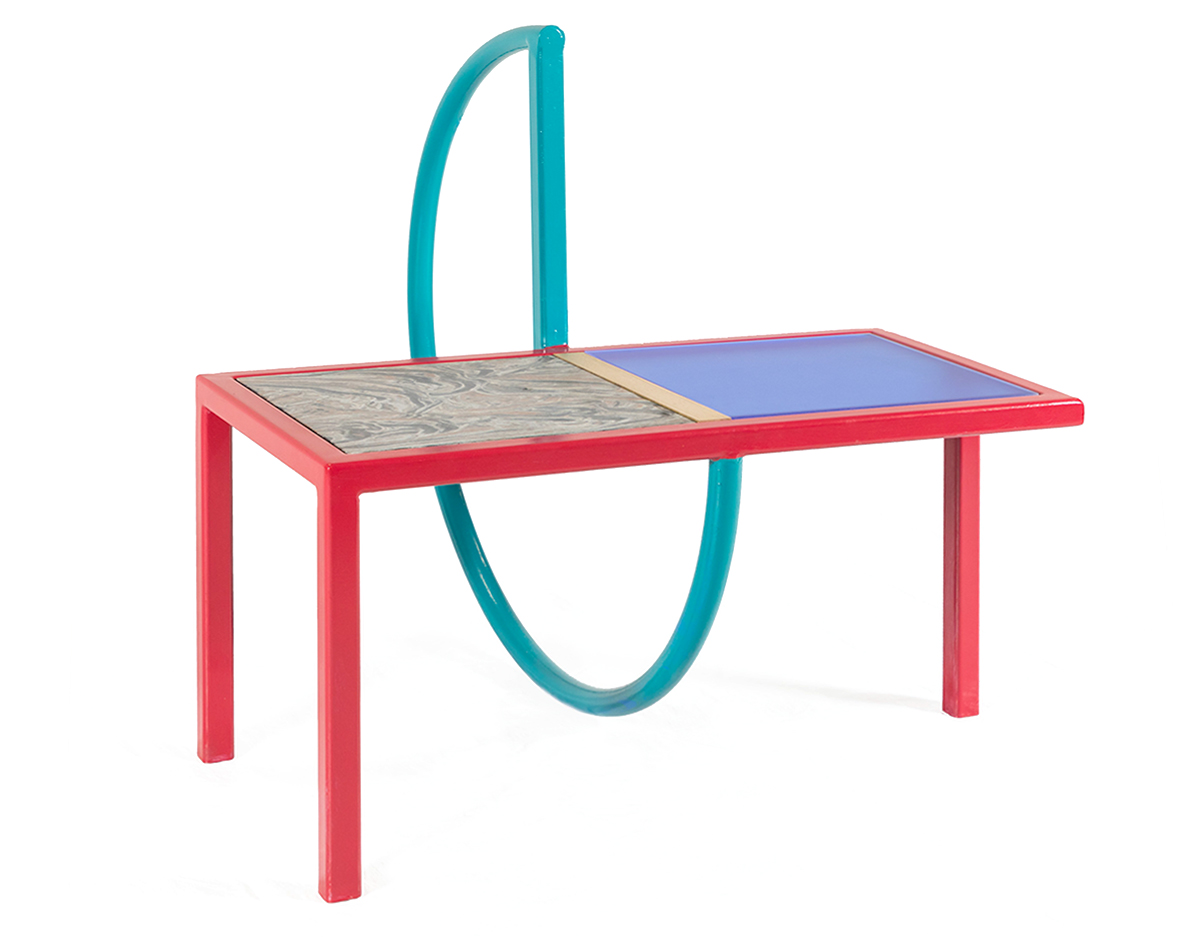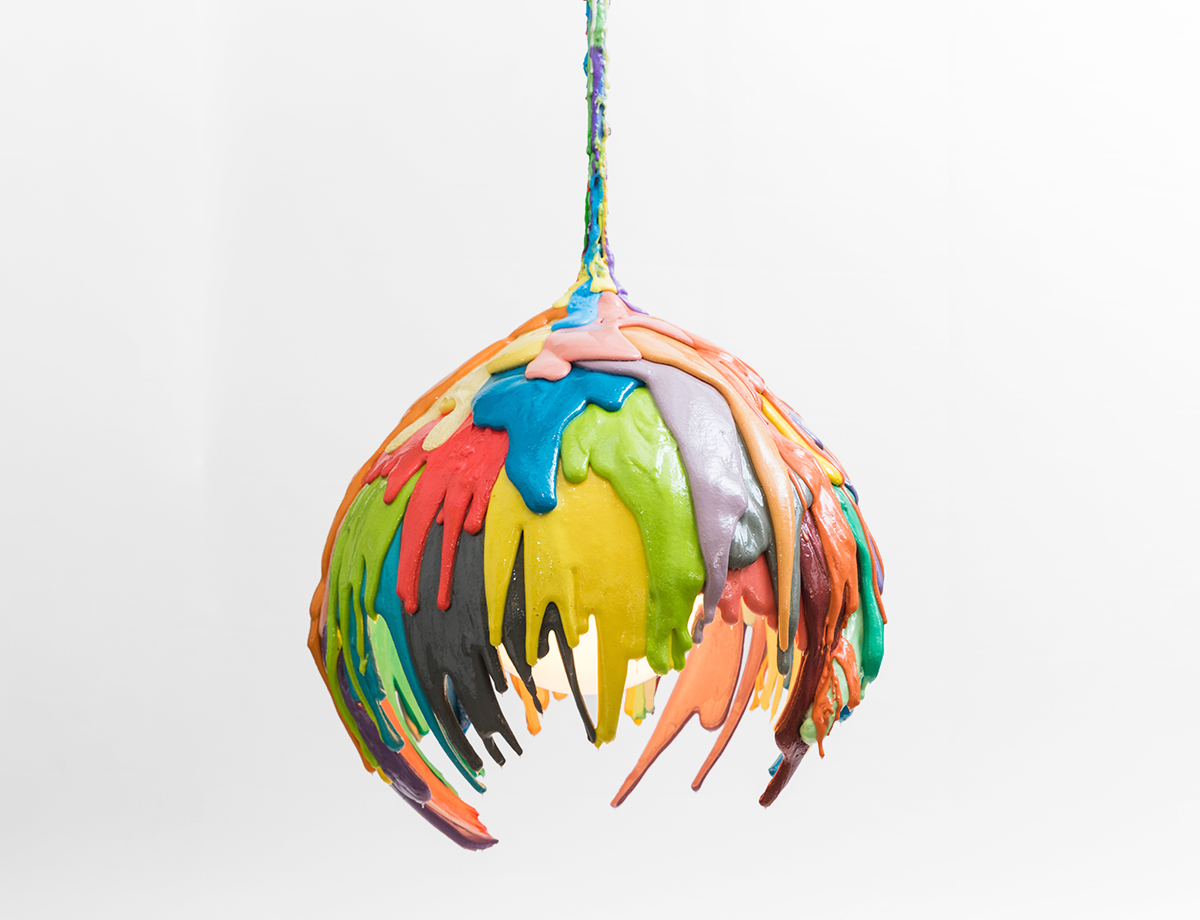 At this weekend's Seattle Art Fair, Todd Merrill Studio is presenting the first line of furniture by Polish artist Przemek Psyzczek — sort of like the playground furniture version of Muller Van Severen — as well as a new series of works by Brecht Wright Gander, including the crazy, melt-y pendant lamp above, which is apparently made of "resins, paper pulps, single-use molds, spray foam, and cast-able concrete." See more on Todd Merrill's Instagram.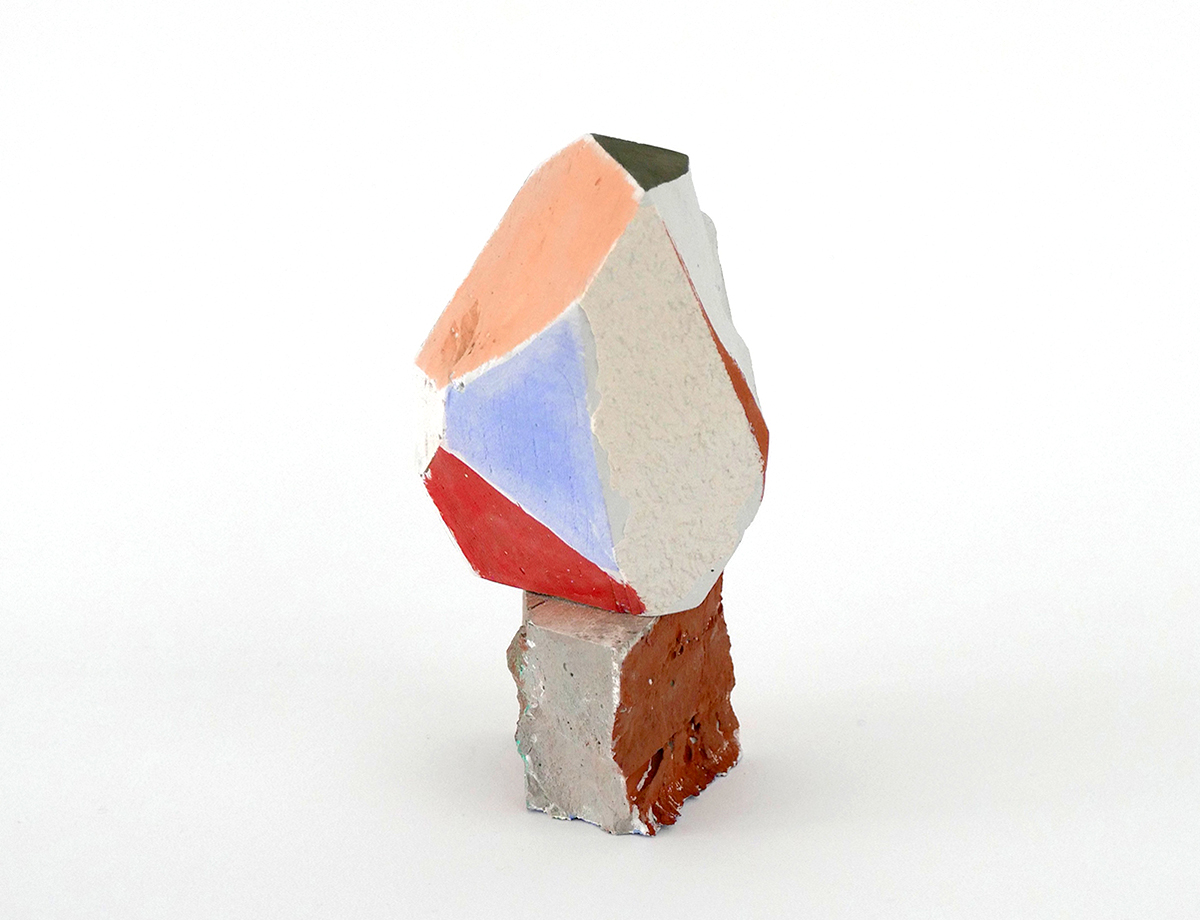 We are in love with the sculptures of Swiss artist Silvia Bächli, on view now as part of her show at Kunsthalle Karlsruhe, where she has 70 recent works on view. The museum has only released one image to the press of the sculptures but hopefully they will be able to share them all soon. (Photo courtesy Skopia, Genève © Silvia Bächli)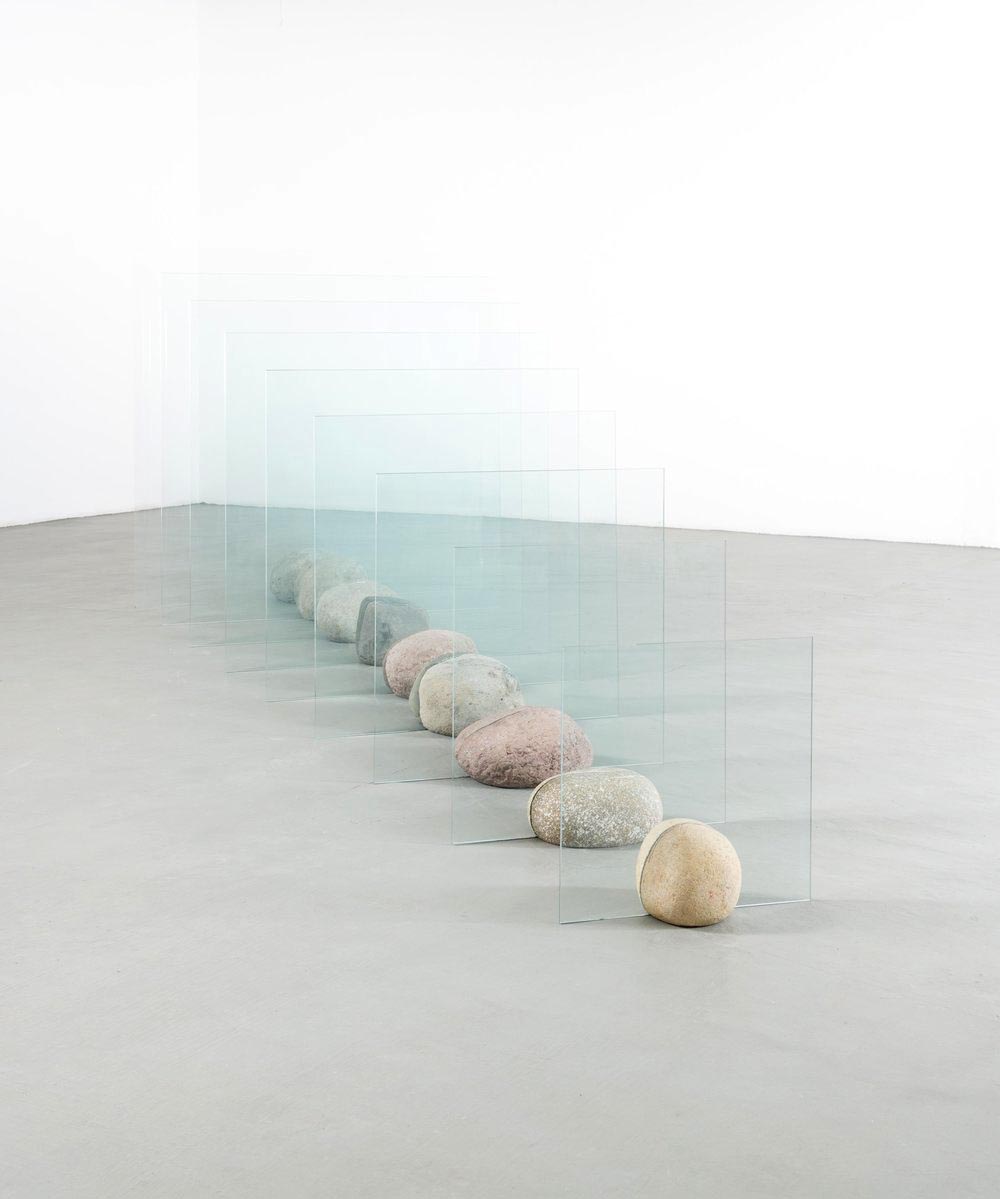 Had to post this work, a new Jose Davila piece (courtesy Sean Kelly Gallery) that's currently on view as part of a group show at Praz Delavallade gallery in Los Angeles. Called The Sound of Silence, the show also includes works by SU favorites Ann Veronica Janssens, Gabriel Orozco, Lita Albuqurque, and more; Davlia's piece reminds us quite a bit of Alicja Kwade's work, but that doesn't make us love it any less.