12.11.19
Your Guide to the 40+ Designers Who Made This Year's Design Miami Great
Whatever anyone's opinion on last week's Design Miami fair, we could all agree on at least one thing — thank God there were no bananas. There were a few cheesy star power moments, to be sure, but compared to the circus at Art Basel, the design fair felt like a bastion of integrity and sound judgment. In our tent, we had lustrous, emerald-green consoles, a sustainably-sourced hairy pink bench, and the coolest hand-sculpted fireplace we've ever seen. In theirs, people were lined up for miles to take a selfie with a piece of fruit. (On the other hand, that banana probably created great spillover for the design fair, now in its fifteenth year and stronger than ever.) Here are some of our favorite works from last week — in case you decided, like us, to stay in cooler climes eating decidedly untropical fruits at your desk.
Marcin Rusak
In the highly curated Curio section of the fair, the London gallery Sarah Myerscough showed new versions of Polish-born artist Marcin Rusak's Perma collection. Rusak grew up surrounded by the derelict greenhouses of his family's abandoned flower business, and in his work, he sets flowers in mid-decay in resin, then slices the sheets into cross-sections. We showed you his black Perma collection last summer, but the new versions in white have a different vibe, "like white chocolate, or soap," says Rusak.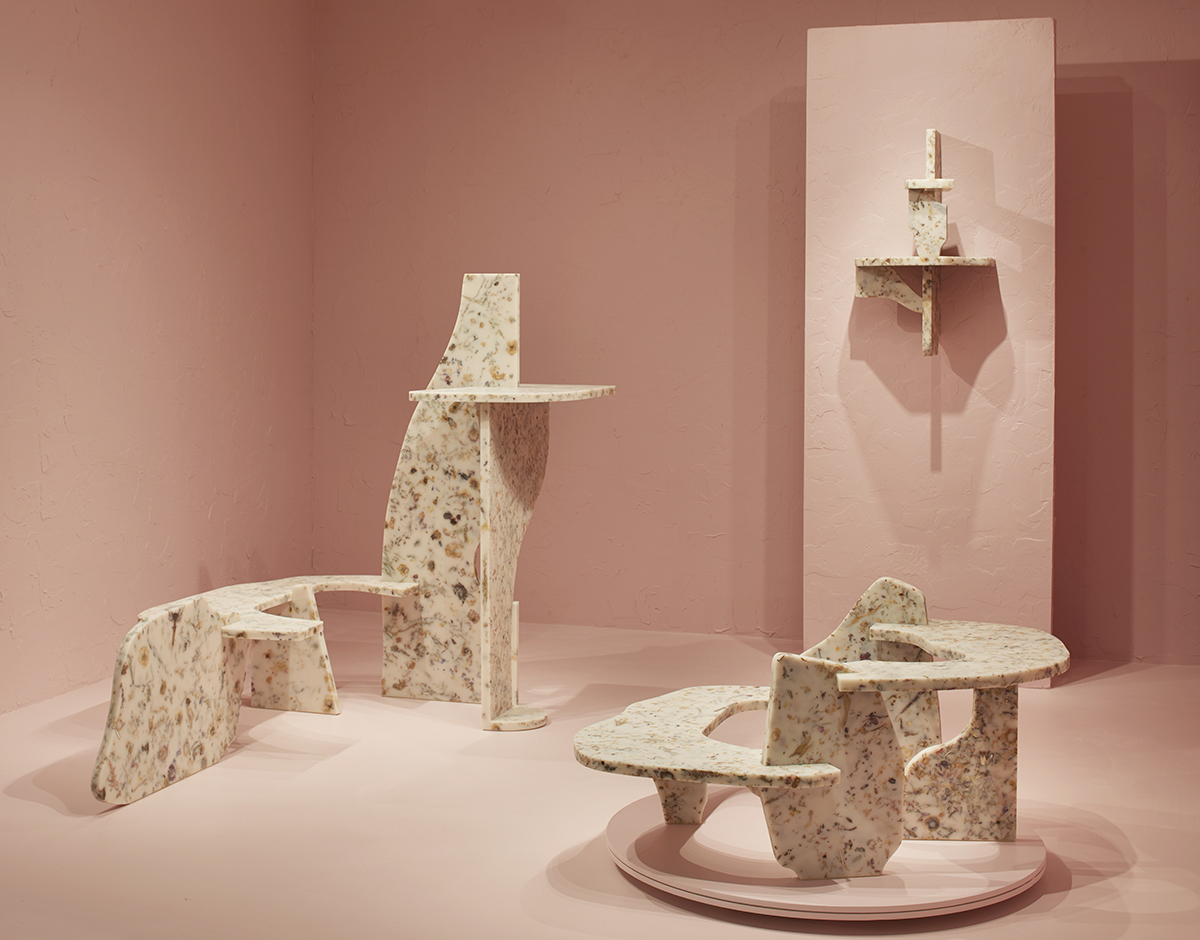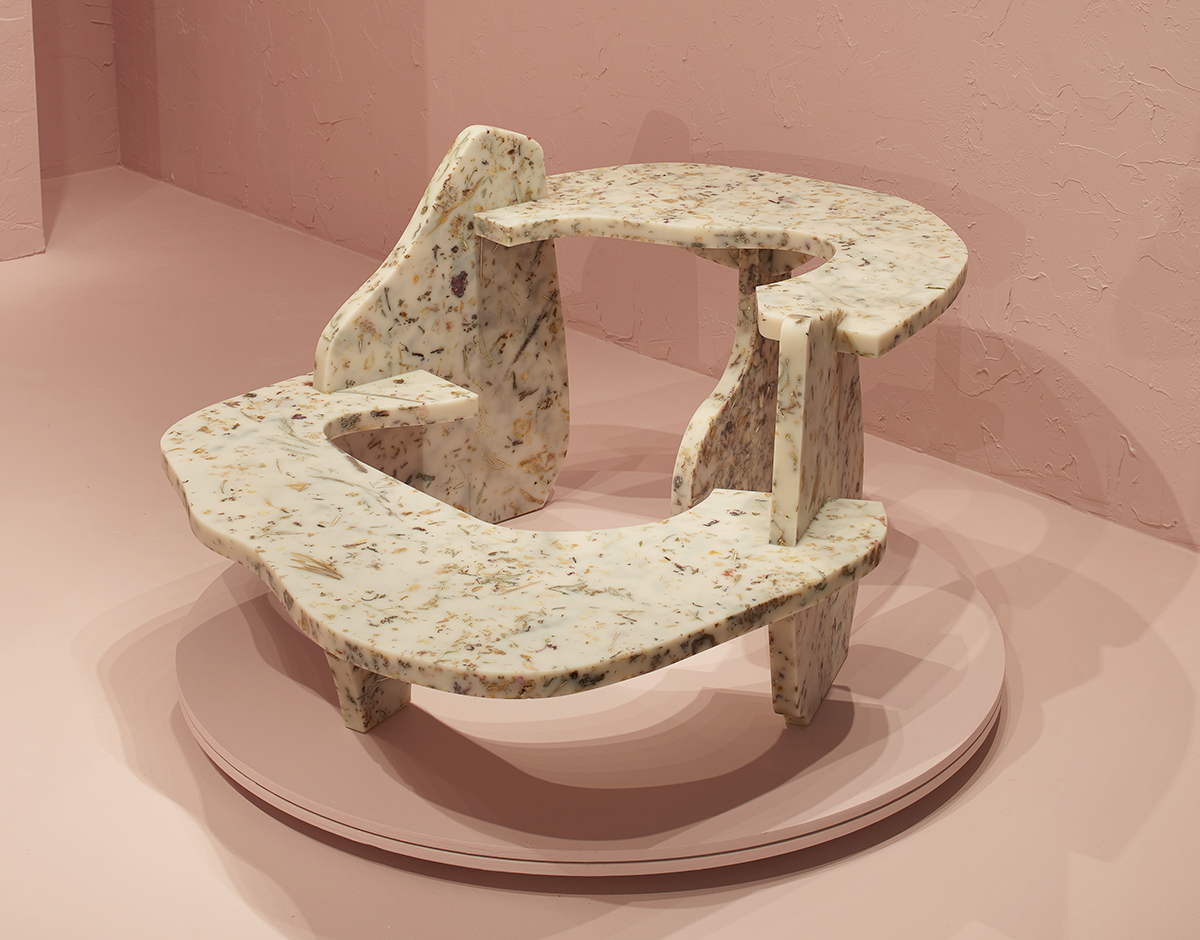 Atra
The Mexico City/San Francisco–based Atra also showed in the Curio section, highlighting its sibling co-founders — furniture designer Alexander Díaz Andersson, who showed seemingly floating furniture in raw boiled wool and translucent white quartz, and artist Andreas Díaz Andersson, who collaborated with Alexander to create oxidized brass trompe l'oeil sculptures.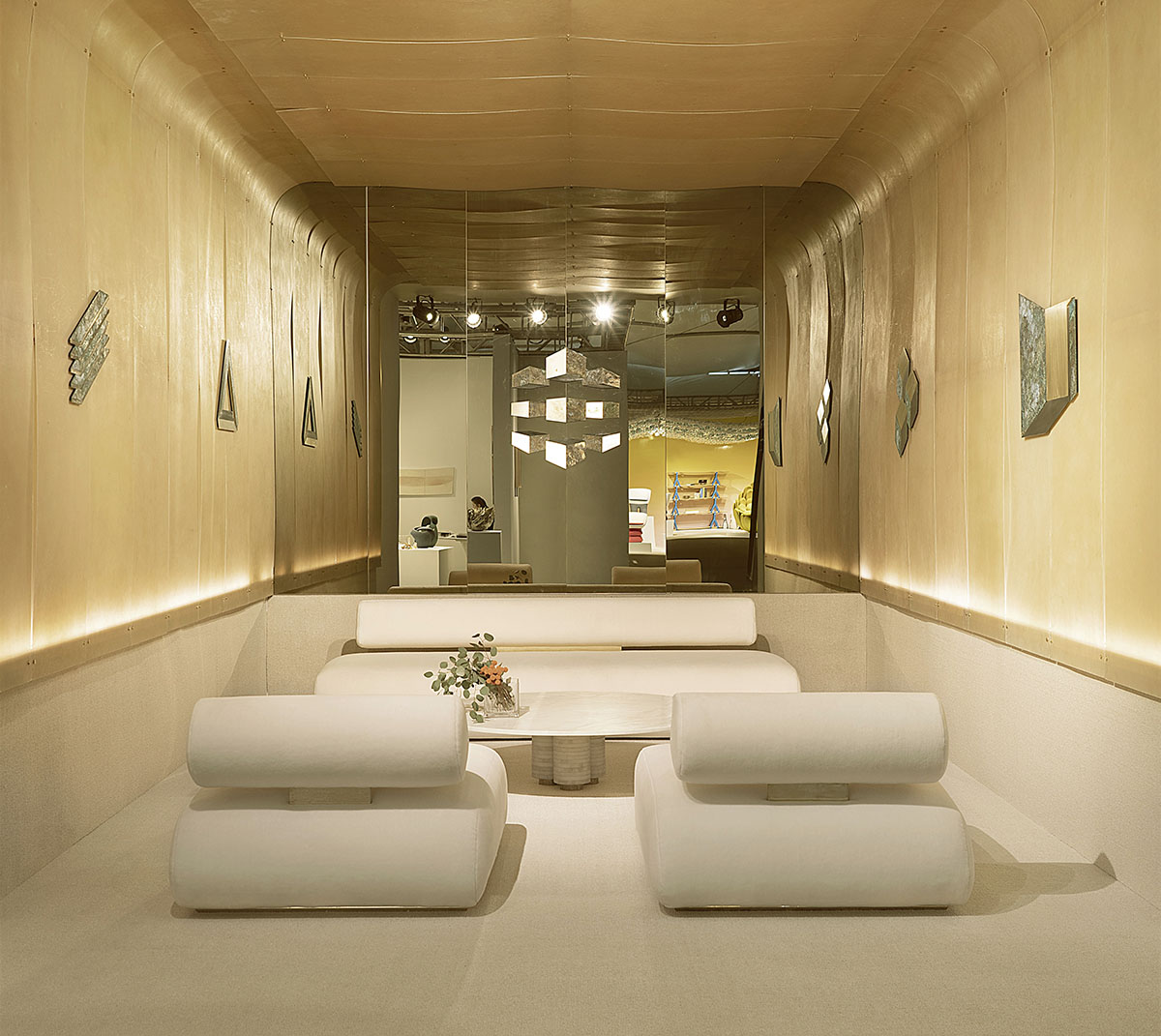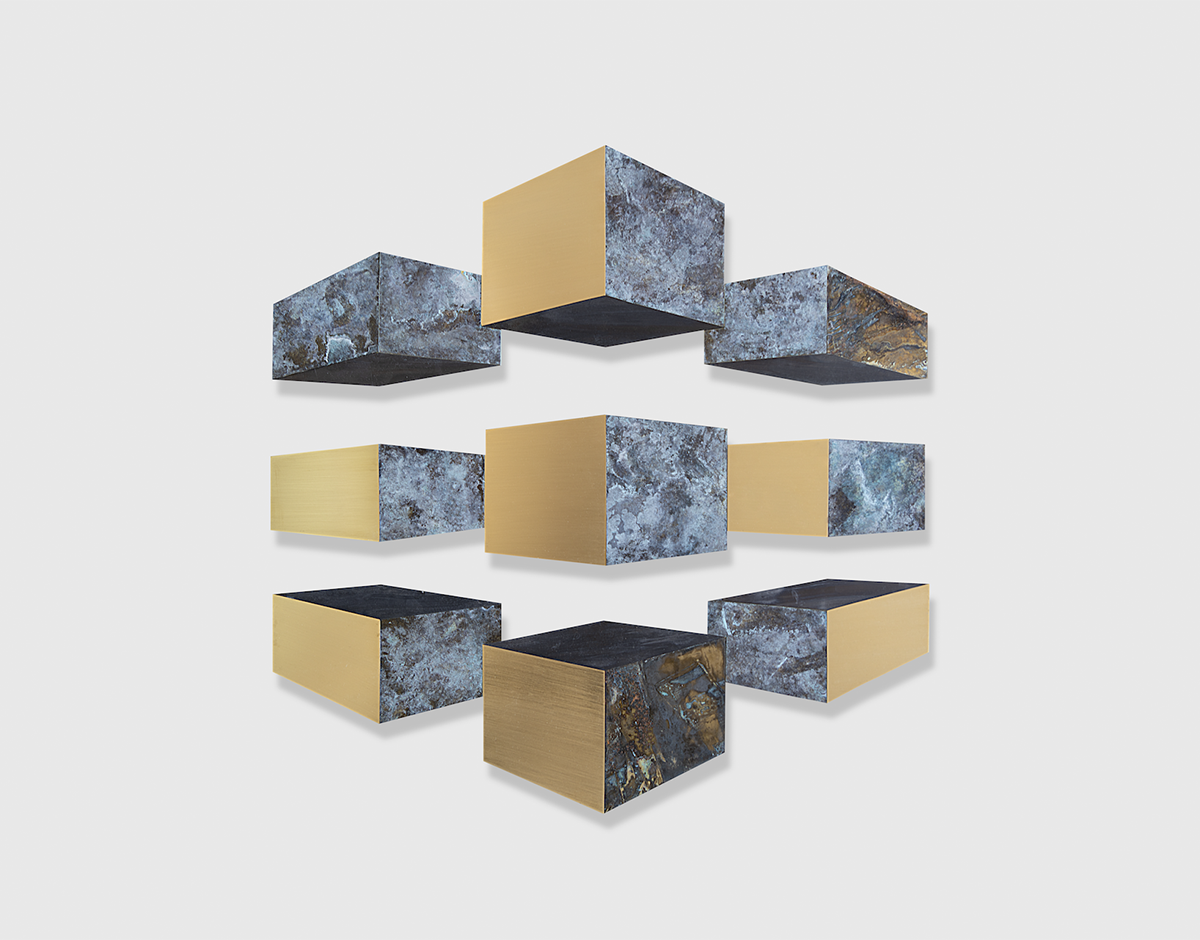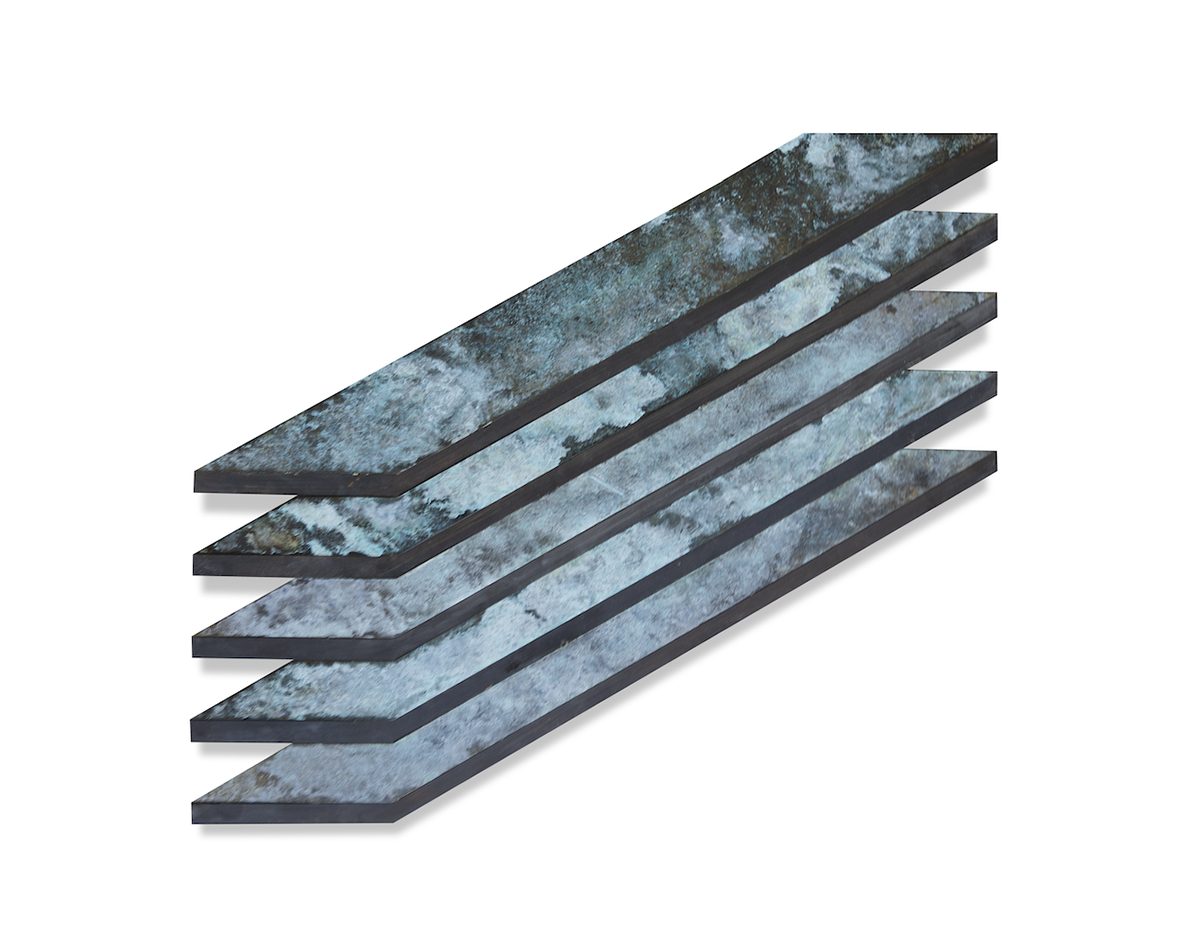 Side Gallery
One of our favorite presentations at the fair was from the Barcelona-based Side Gallery, featuring new stacked resin coffee tables by Sabine Marcelis, neon chandeliers by Guillermo Santomá, cabinets by Muller Van Severen, historical designs by the likes of Joe Colombo and Gae Aulenti, and new artists like Sophie Rowley, whose woven wall works are shown here.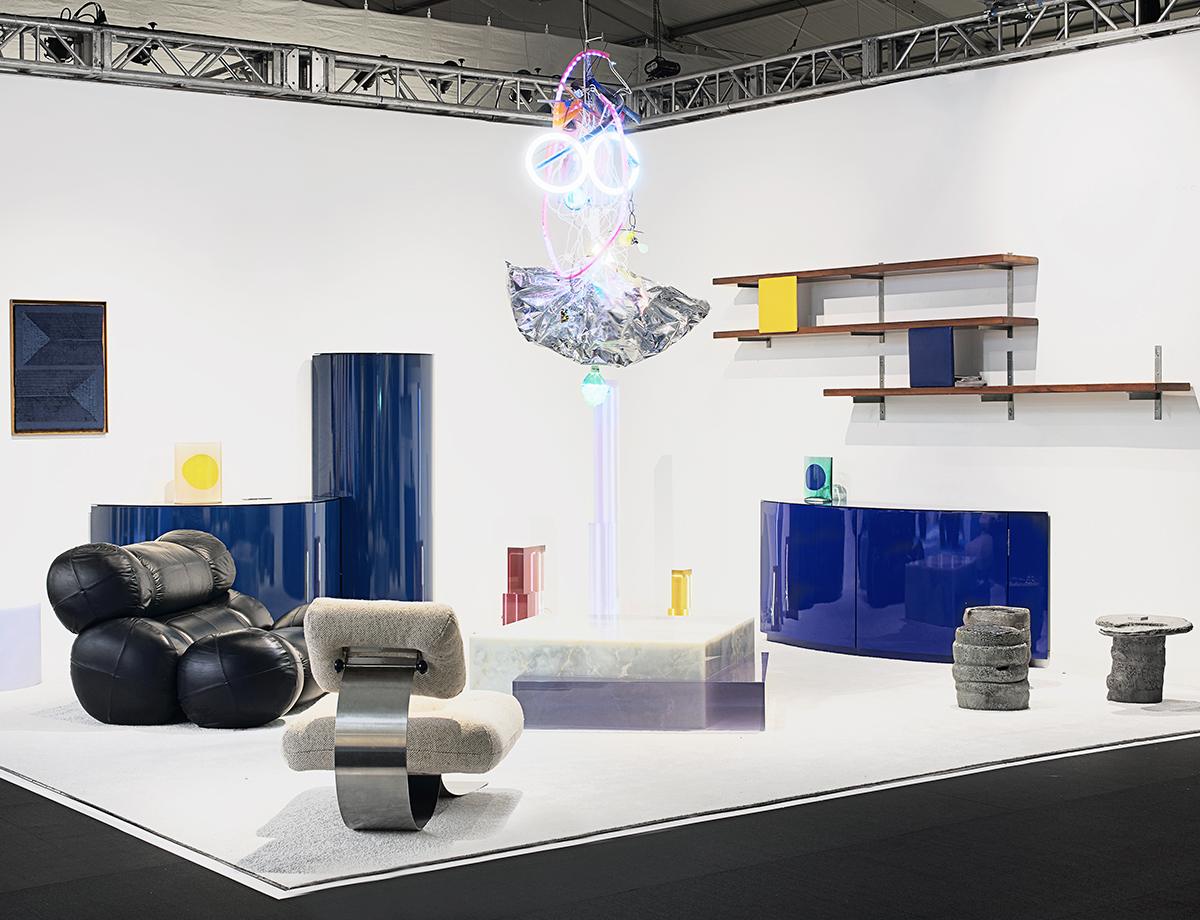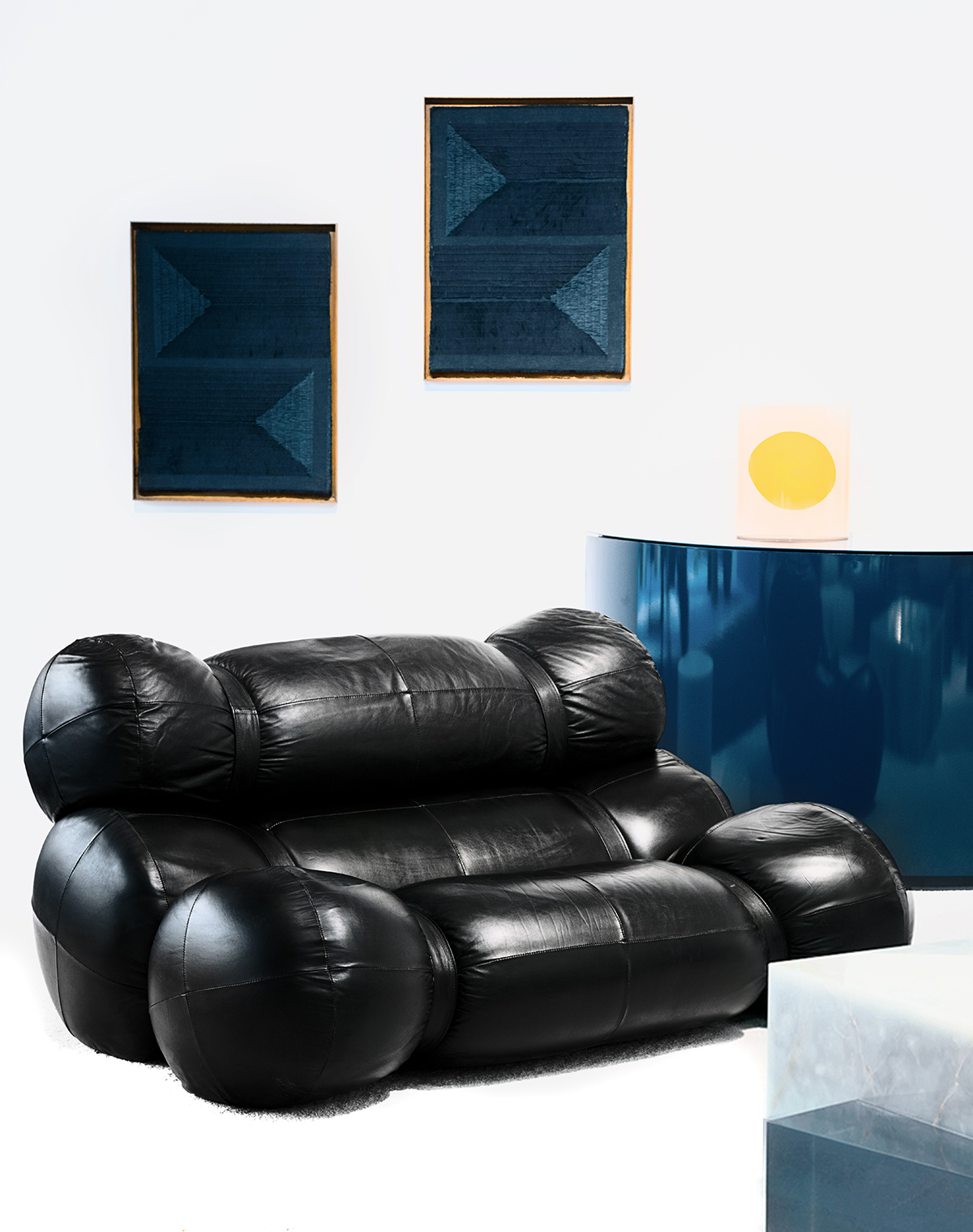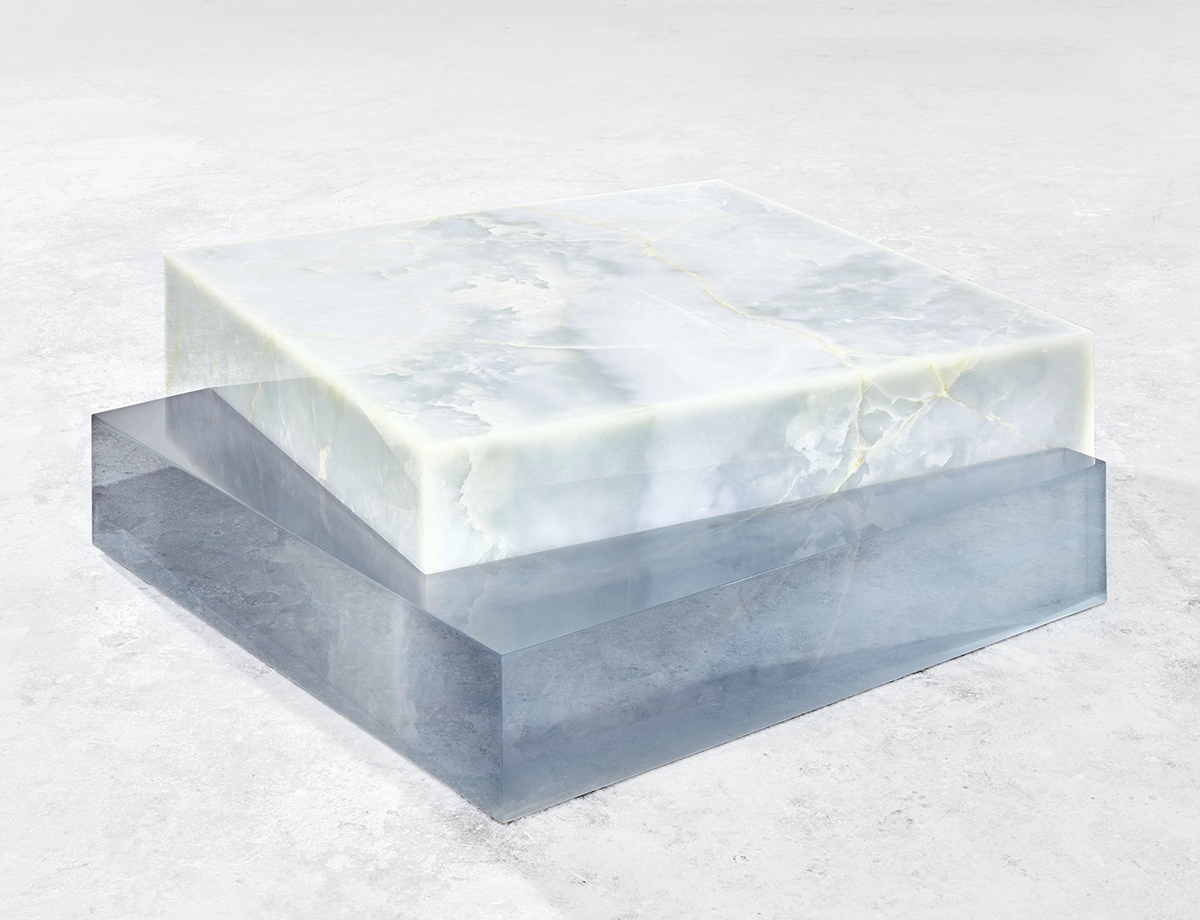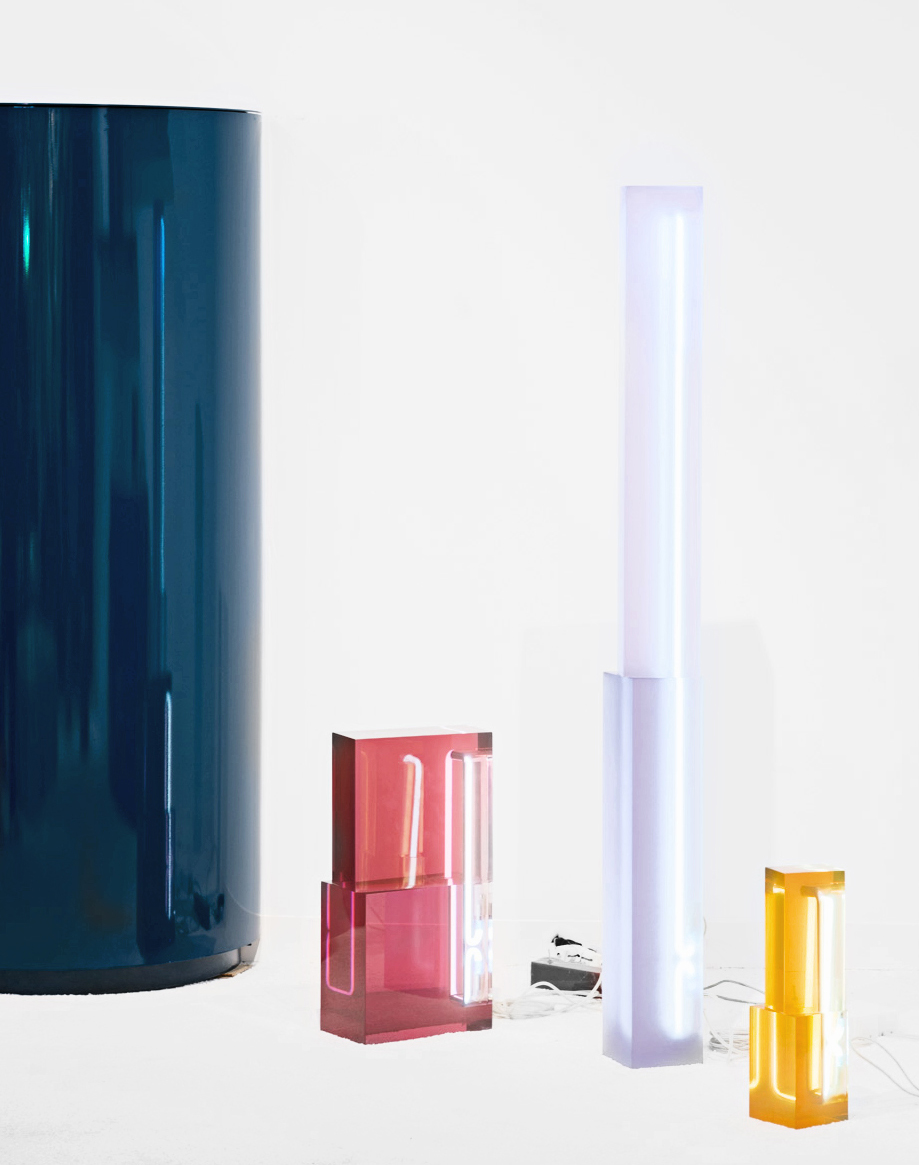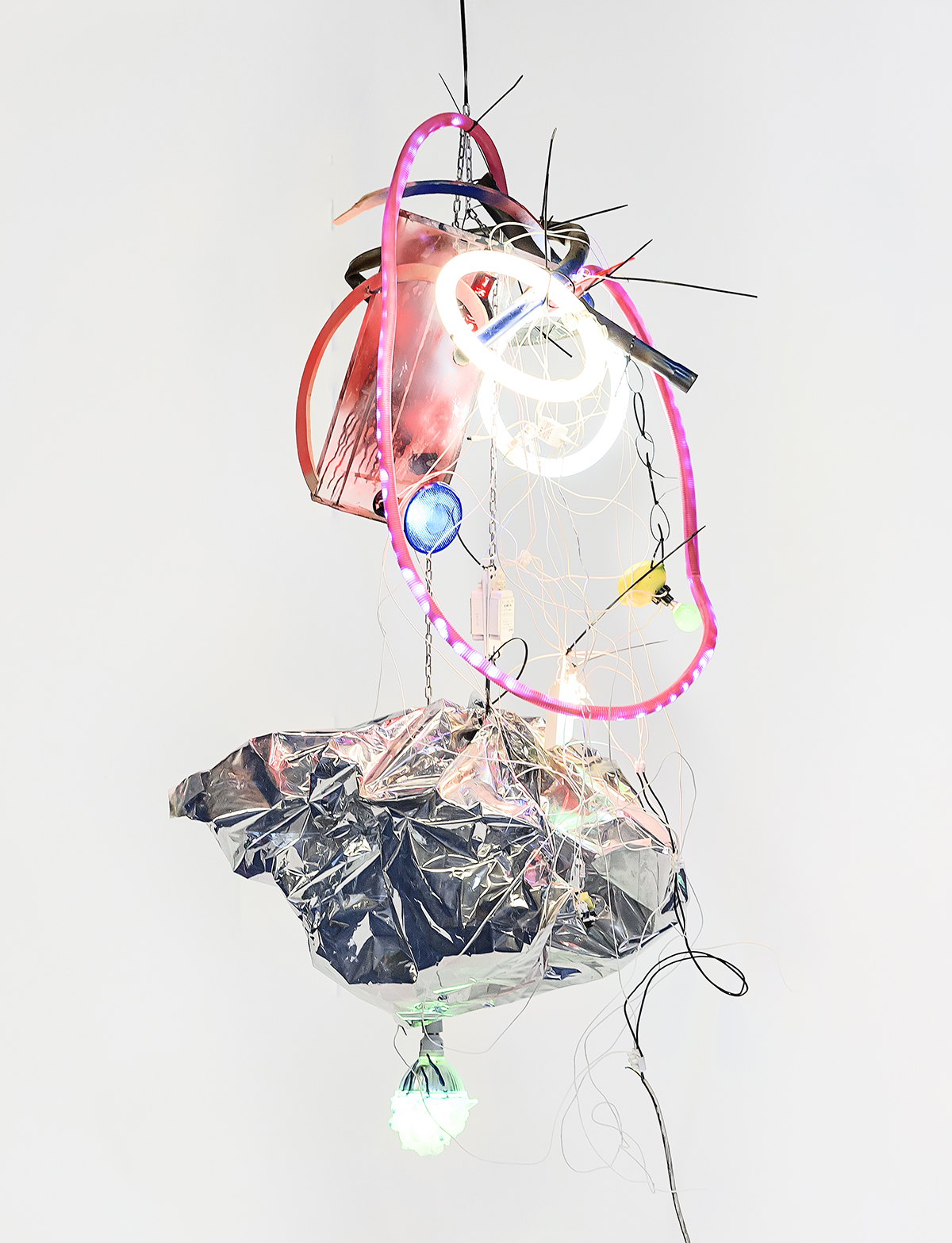 Fendi x Kueng Caputo
Swiss designers Kueng Caputo were the emerging talent tapped this year to interpret Fendi's heritage in the language of contemporary design. The designers took as their inspiration the Palazzo della Civiltà Italiana, a Mussolini-era building that's been Fendi's HQ since 2015, developing a simple language of planes and arches to evoke the loggias of the travertine-clad building as well as a colorful materials palette of glazed brick and dyed leather.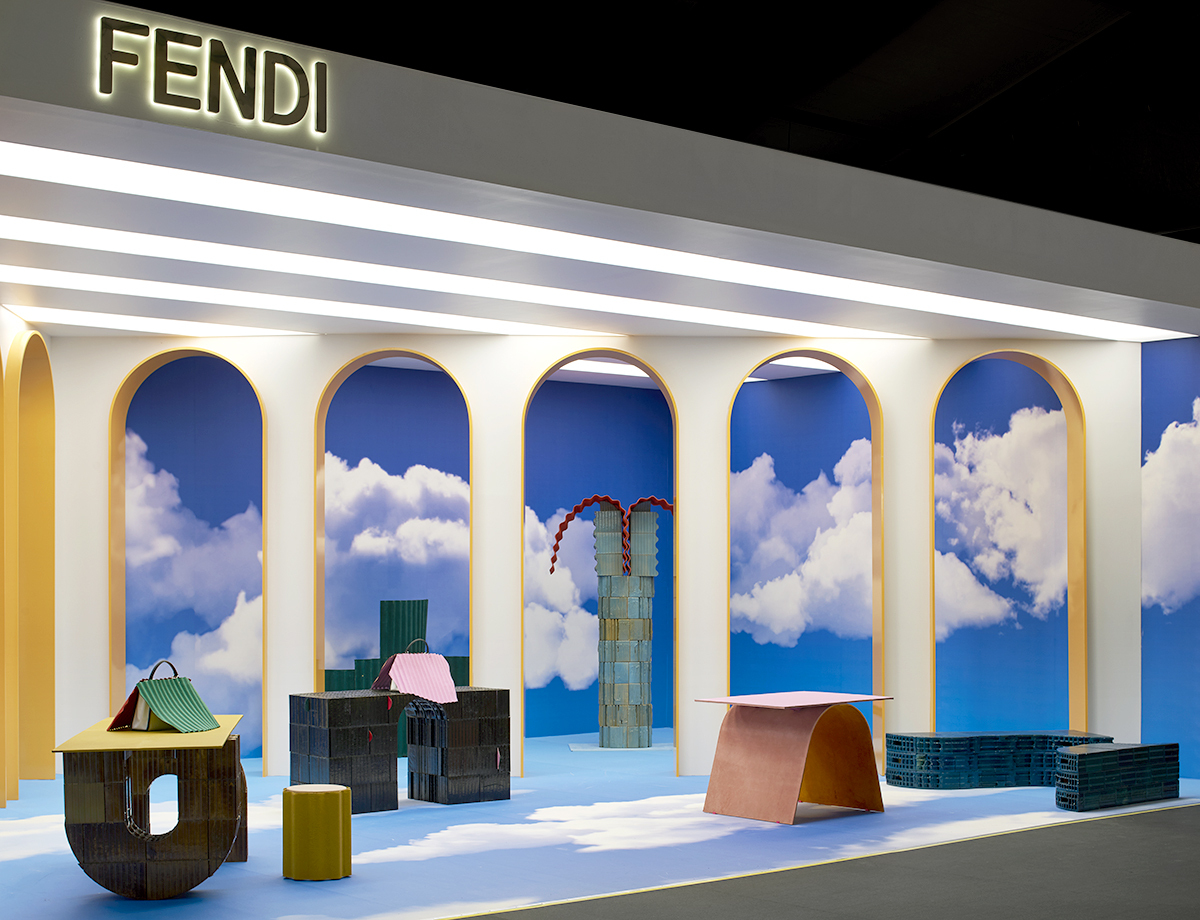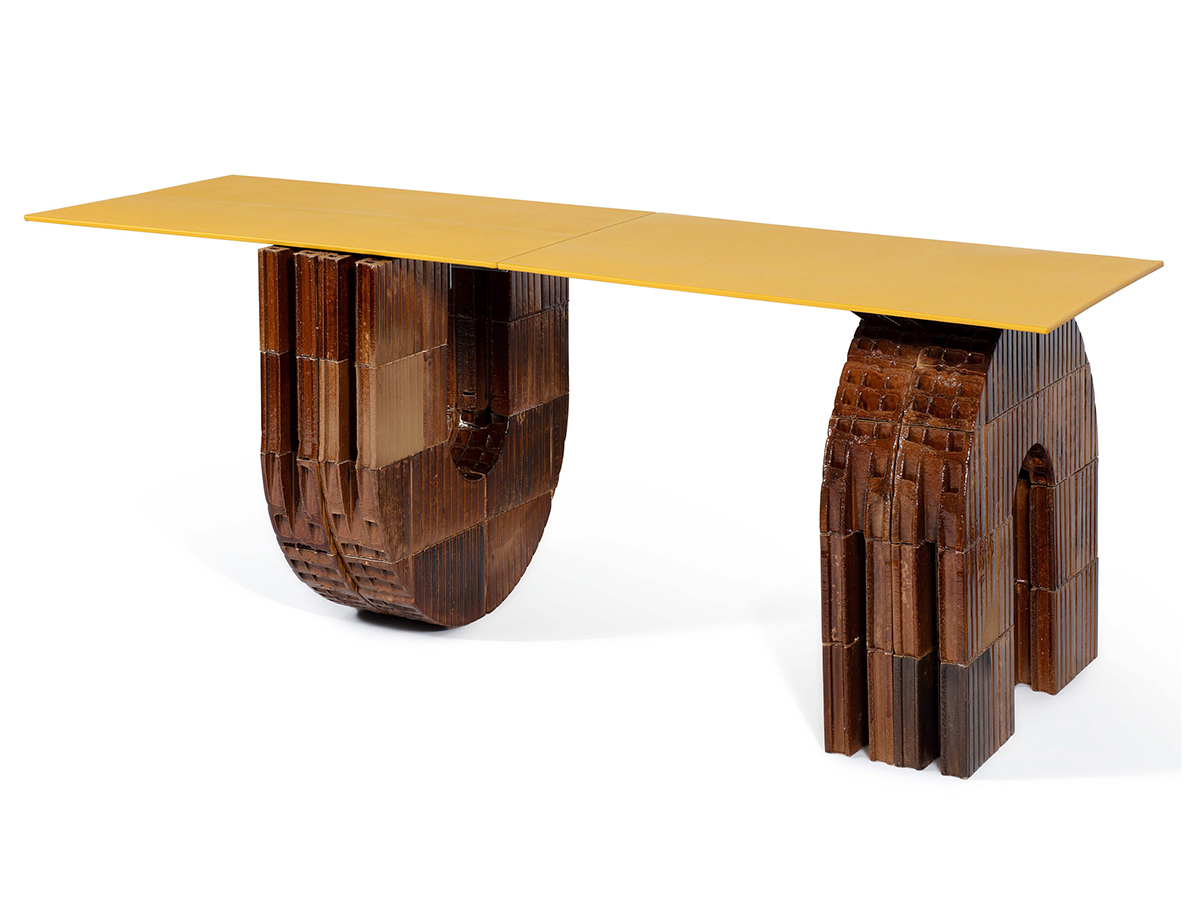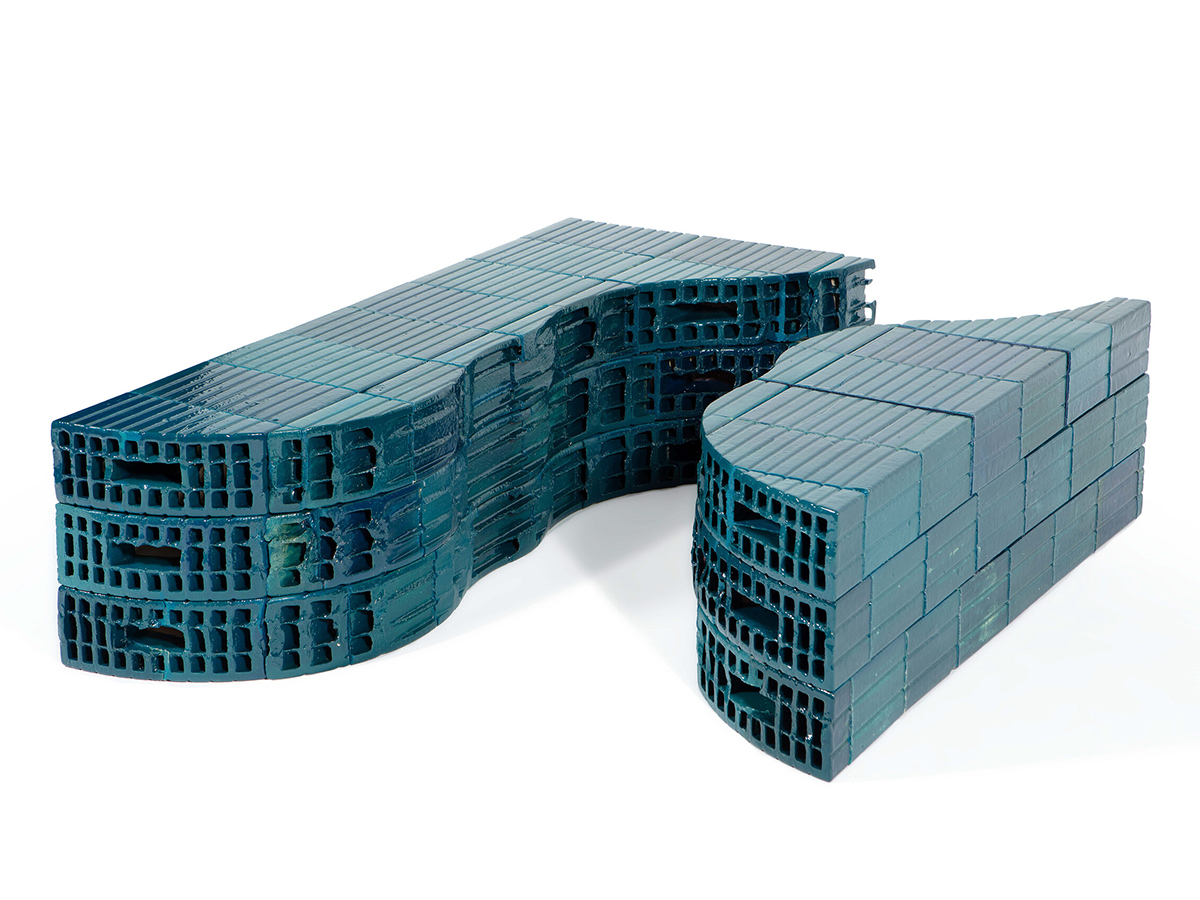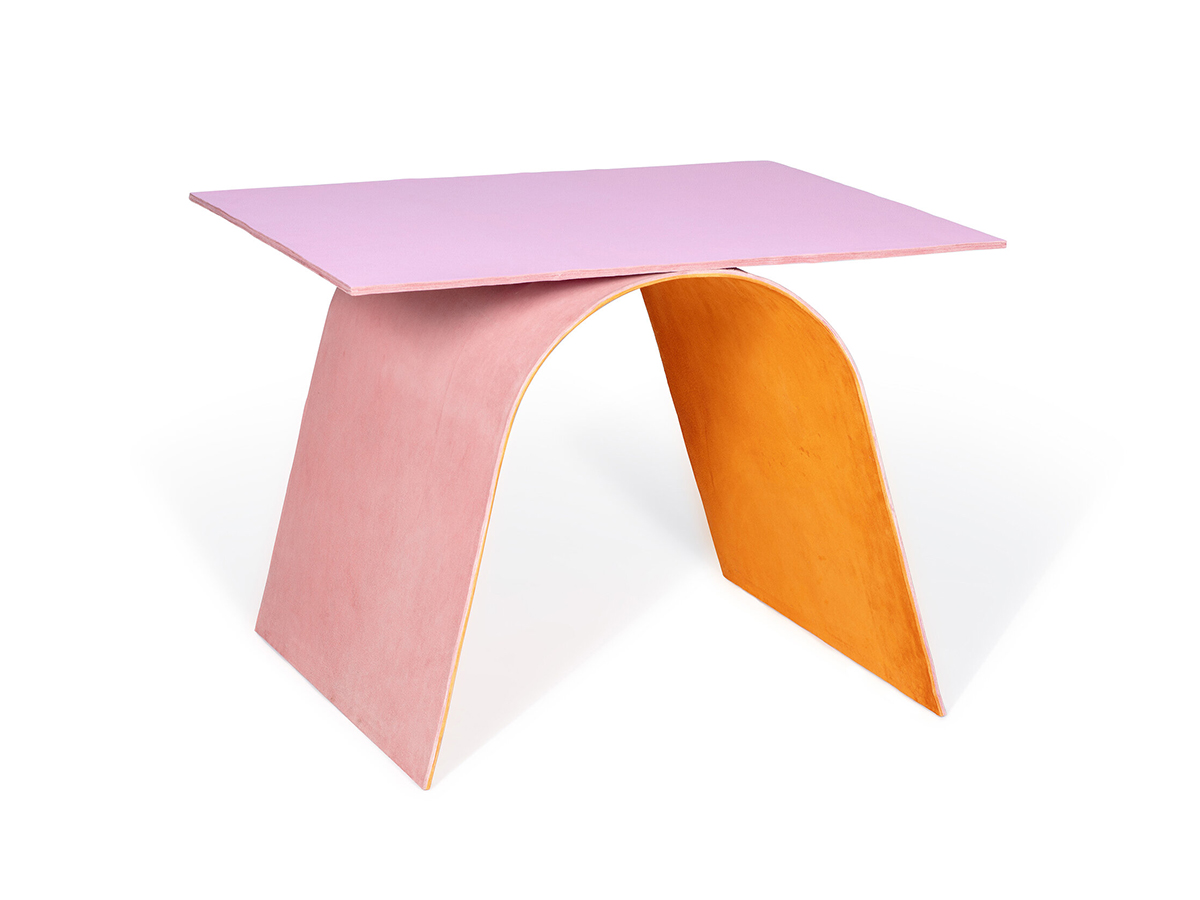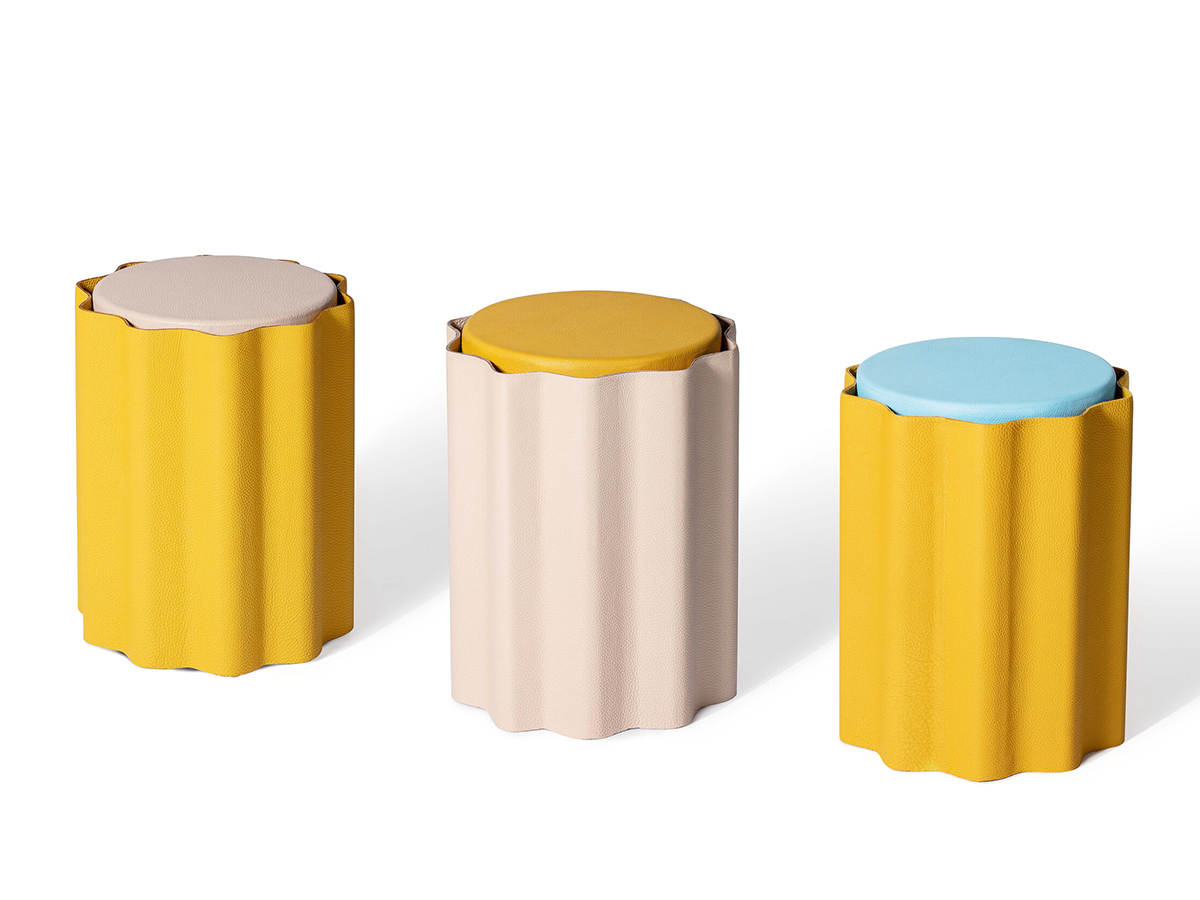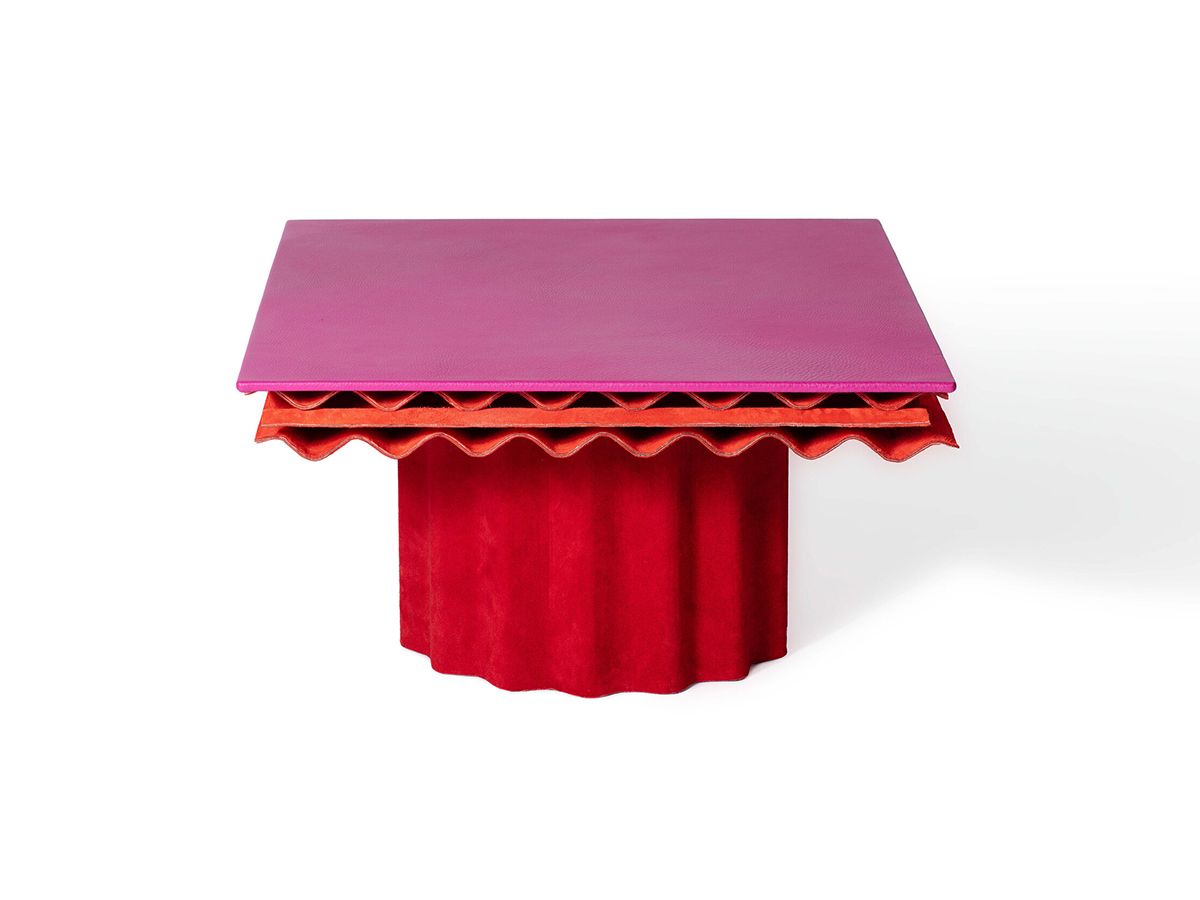 Ago Projects
Another ultra-colorful booth came from Ago Projects, the Mexico City–based gallery run by Rodman Primack and Rudy Weissenberg, who showed textiles by Mestiz, sculpted volcanic stone pieces by Pedro Reyes, pink pigmented sisal fur benches by Fernando Laposse, chair/lamp hybrids by Fabien Cappello, and more.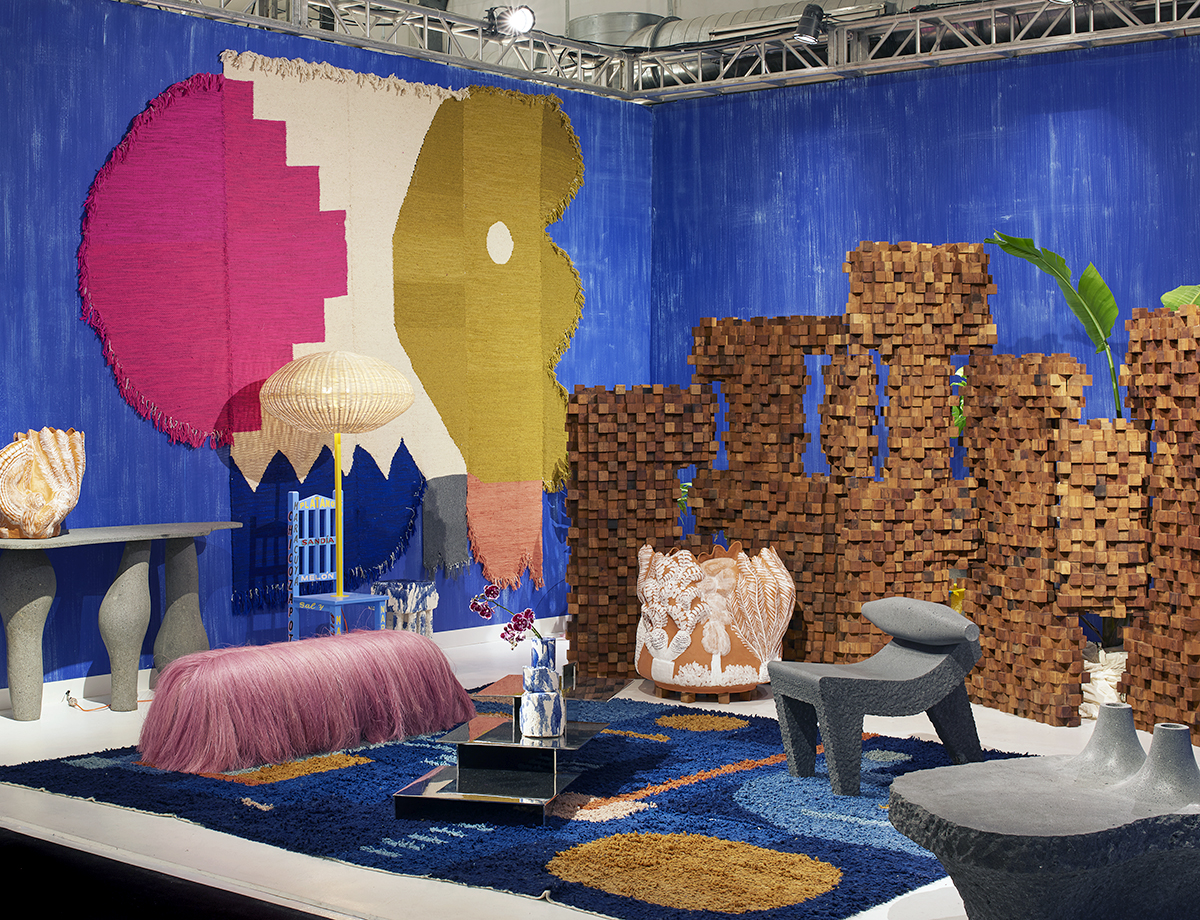 Friedman Benda
We've been waiting for these Misha Kahn mirrors from Friedman Benda ever since we got a gallery alert back in early October. So good, as are the colorful benches and hot-pink sculptures by British artist Jonathan Trayte.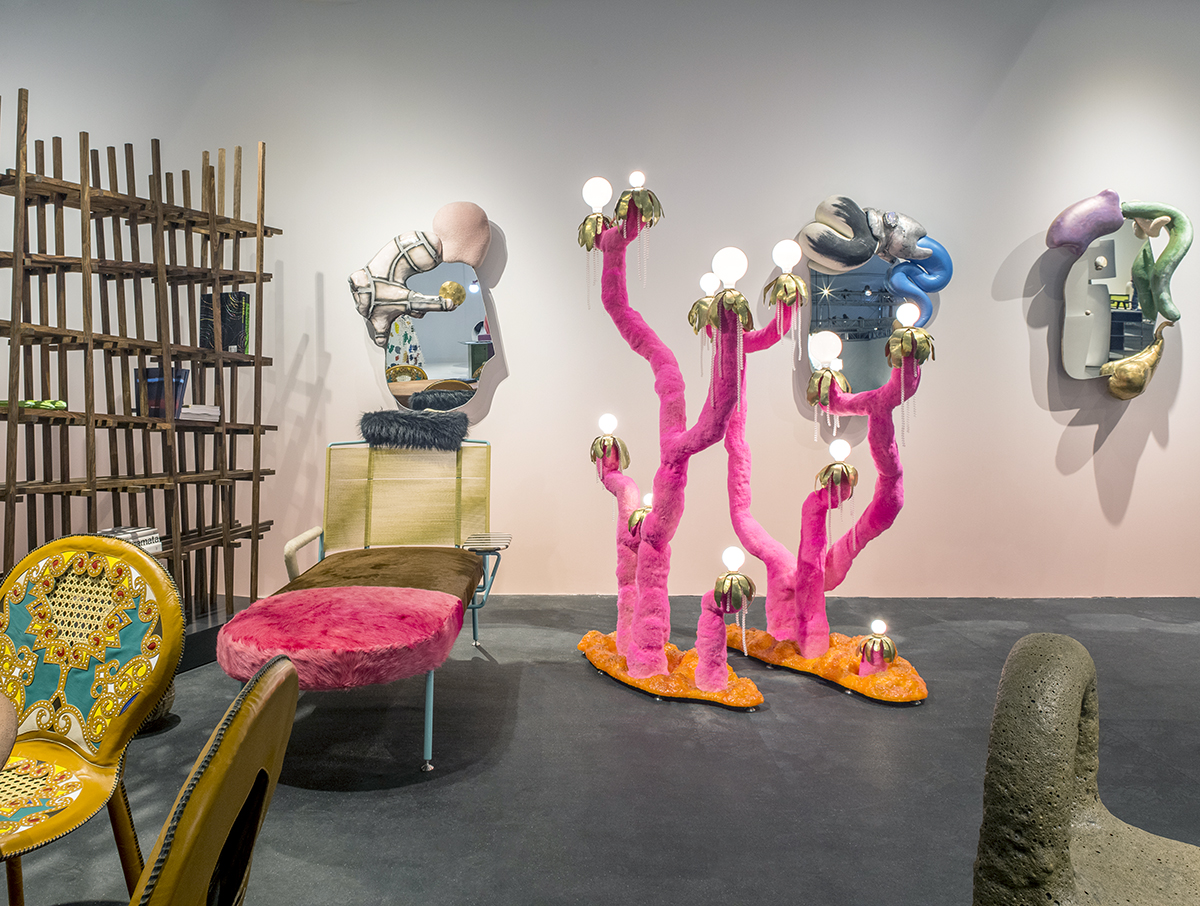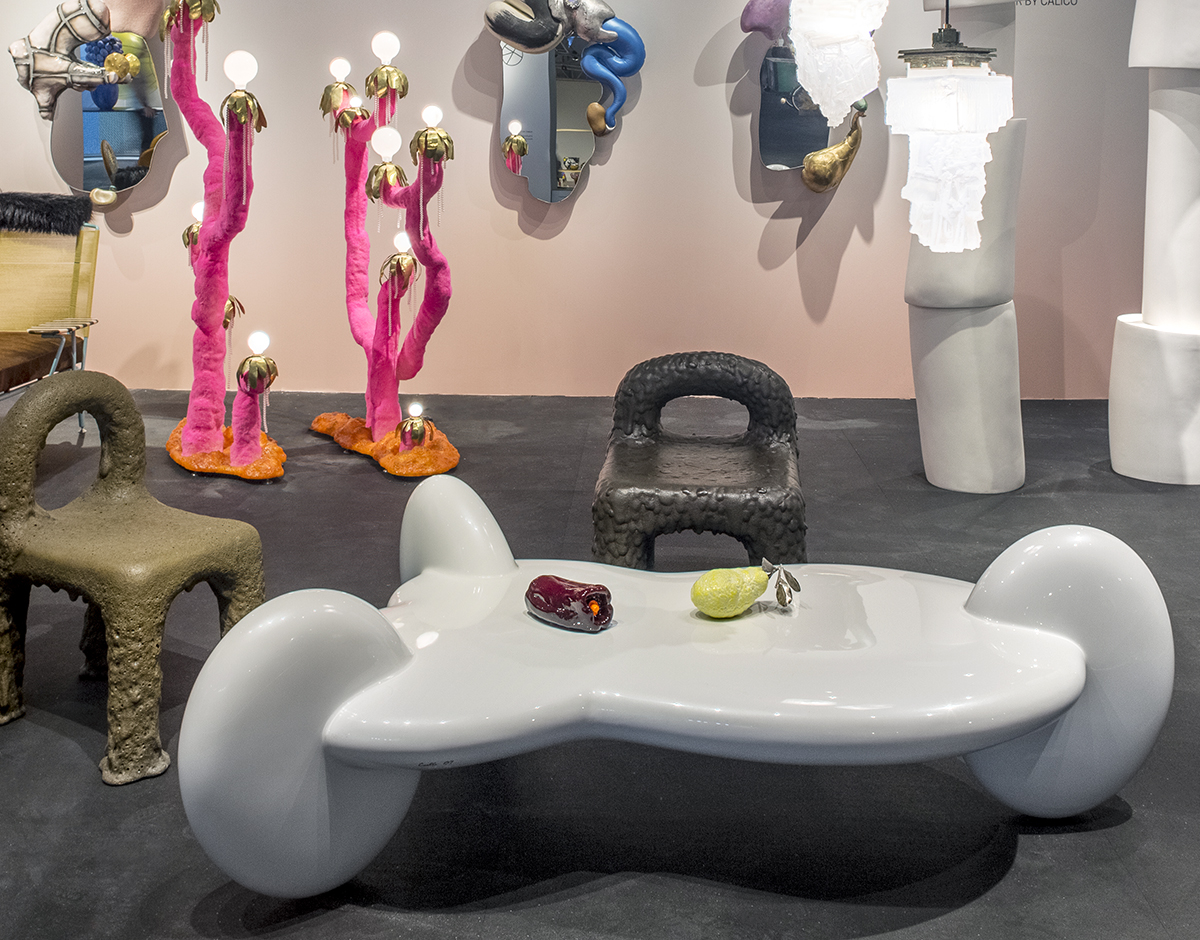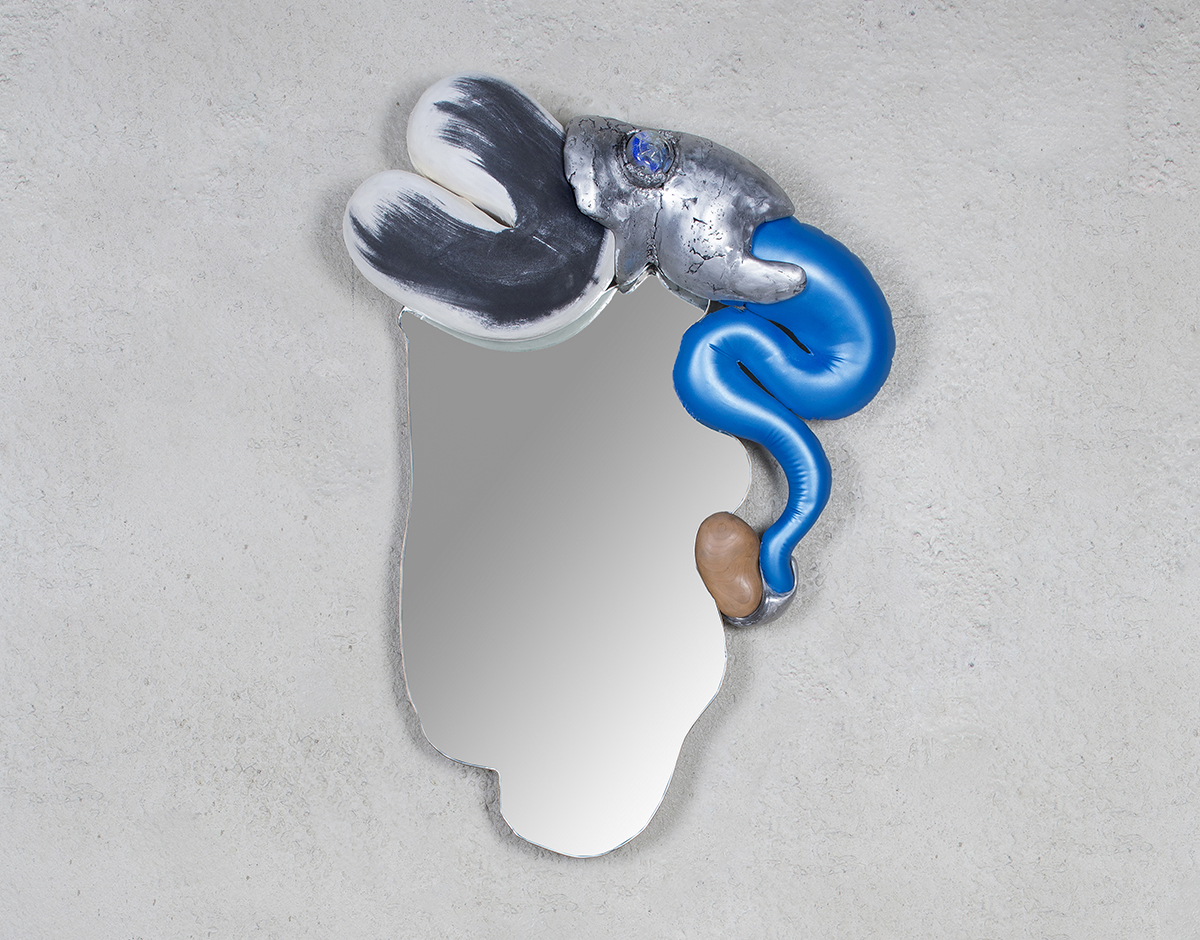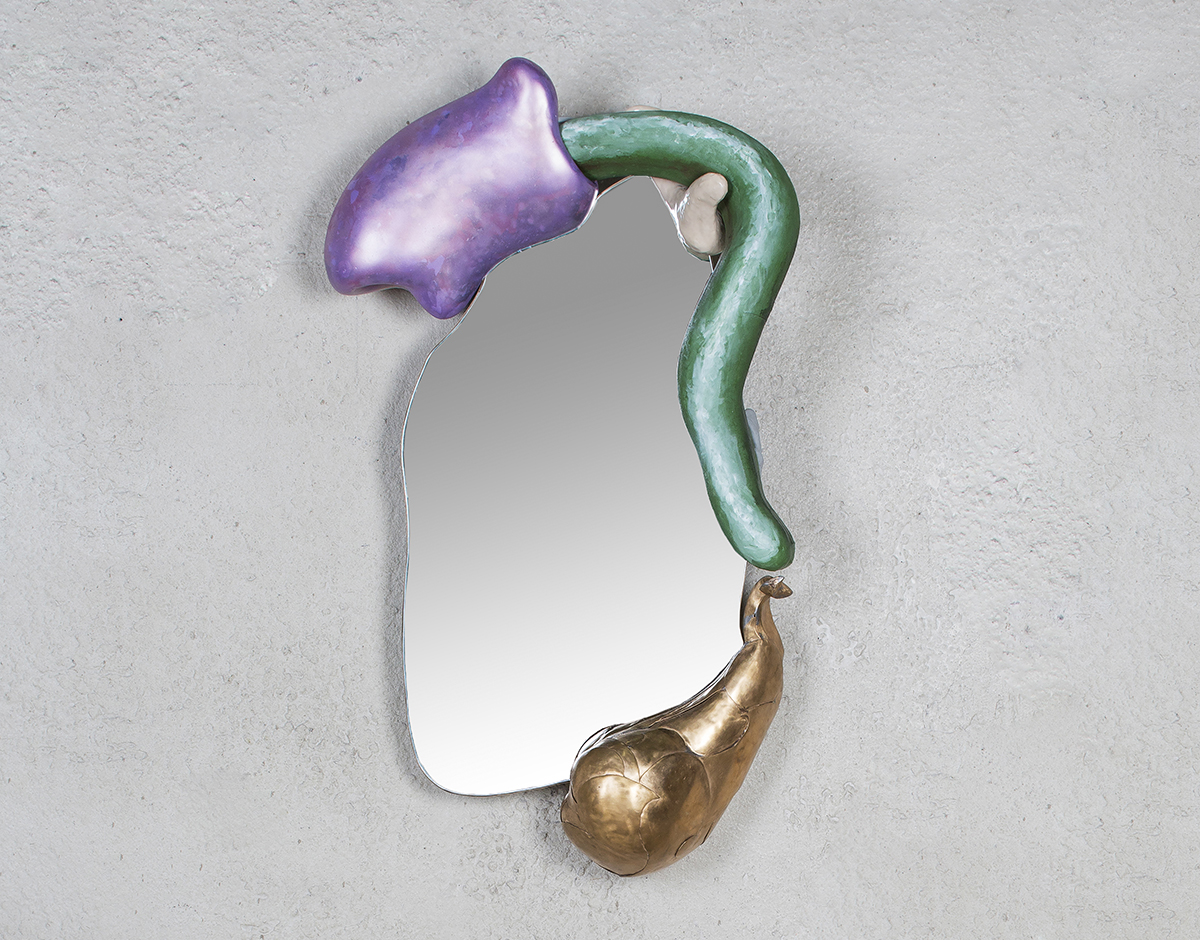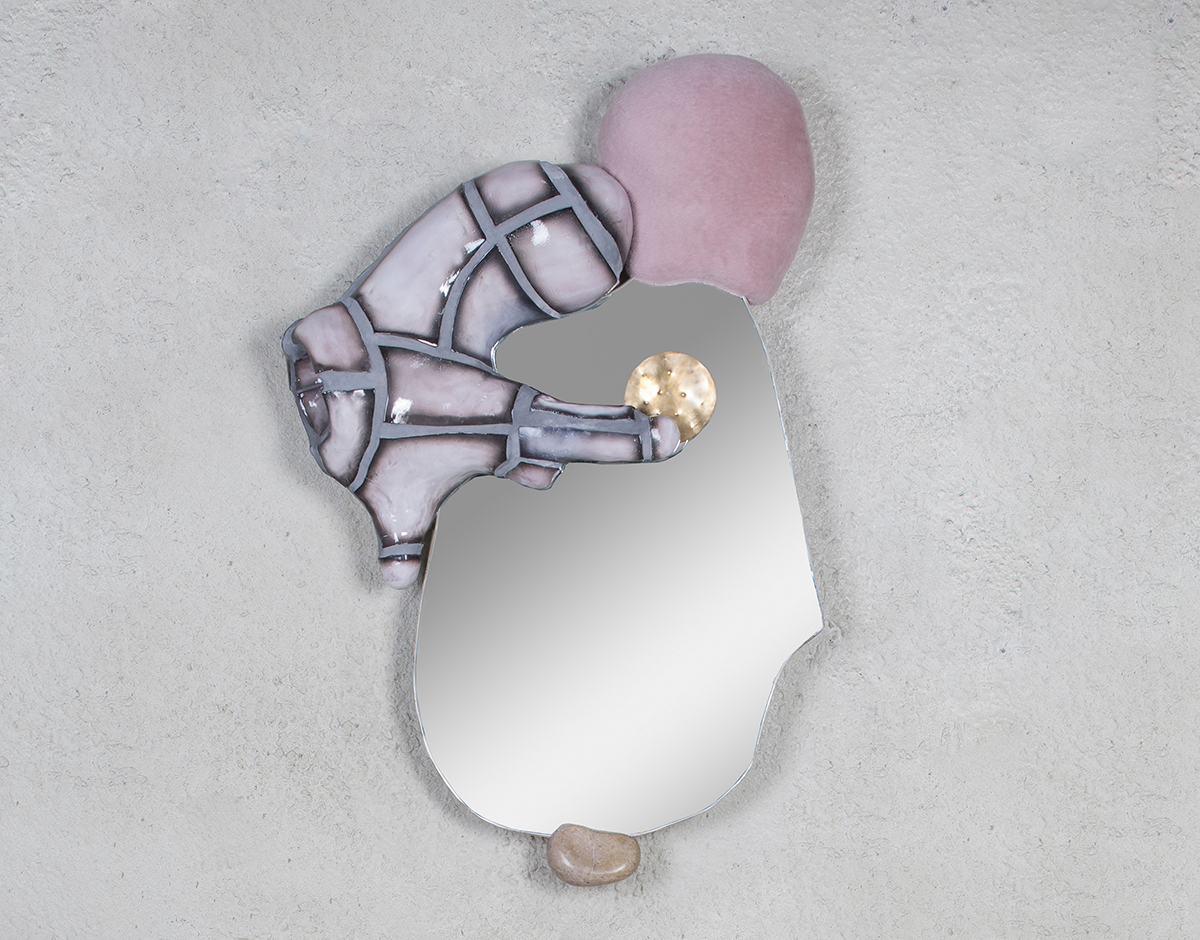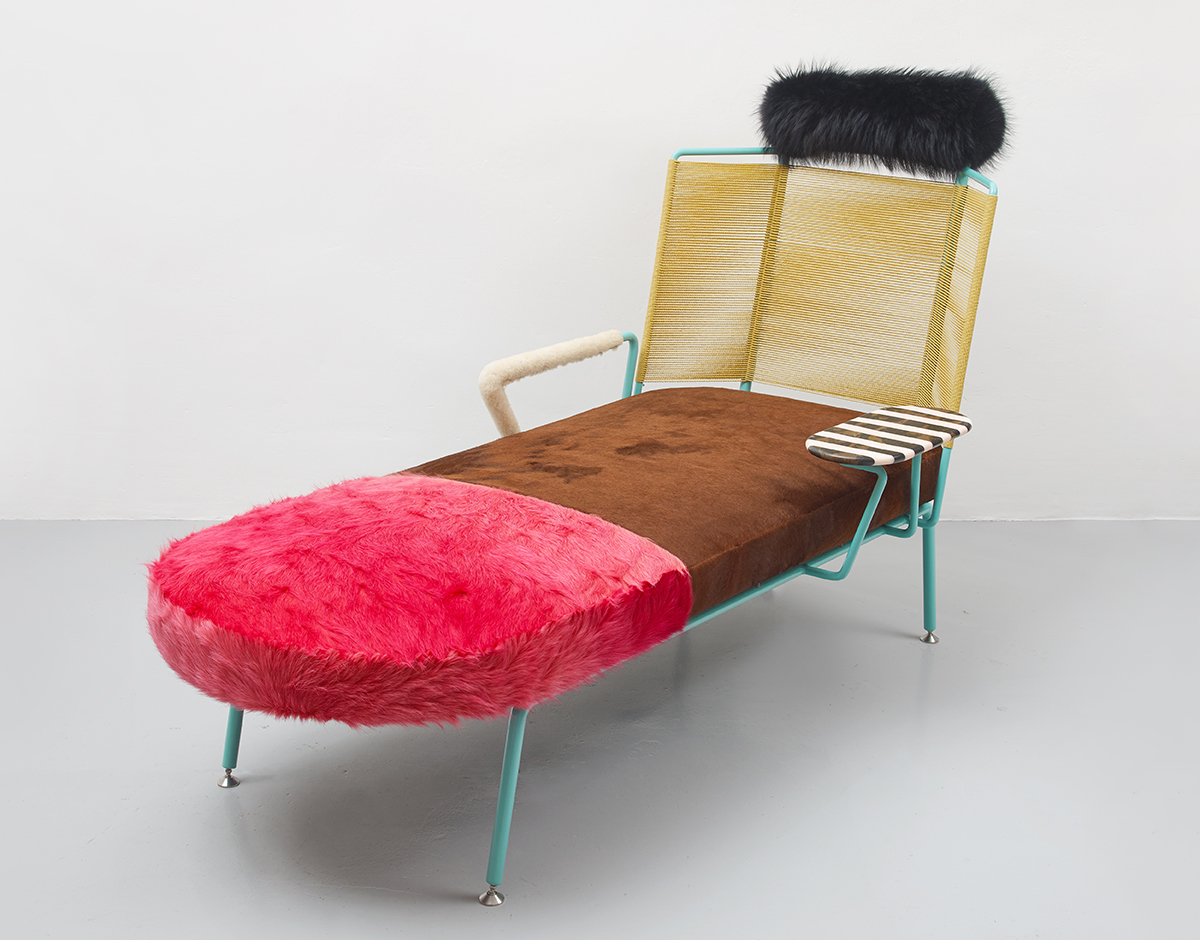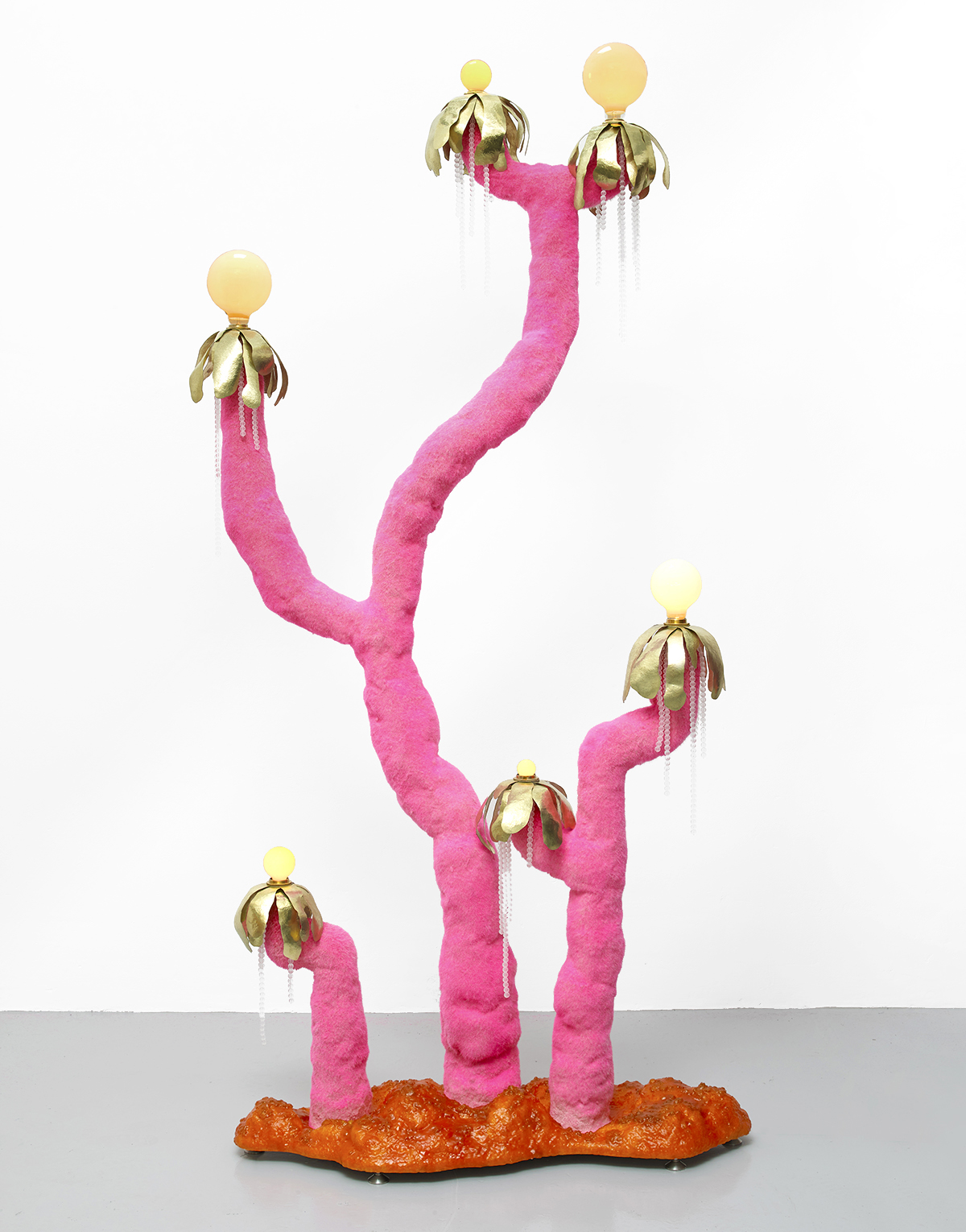 R & Company
Should R & Company become a gallery that specializes exclusively in fireplaces? After Pierre Yovanovitch's showing last month and Rogan Gregory's entrant at Design Miami (below), we'd say there's a good case to be made. But we're also pretty into Katie Stout's ever-more-ornate lamps and some good historical Brazilian stuff.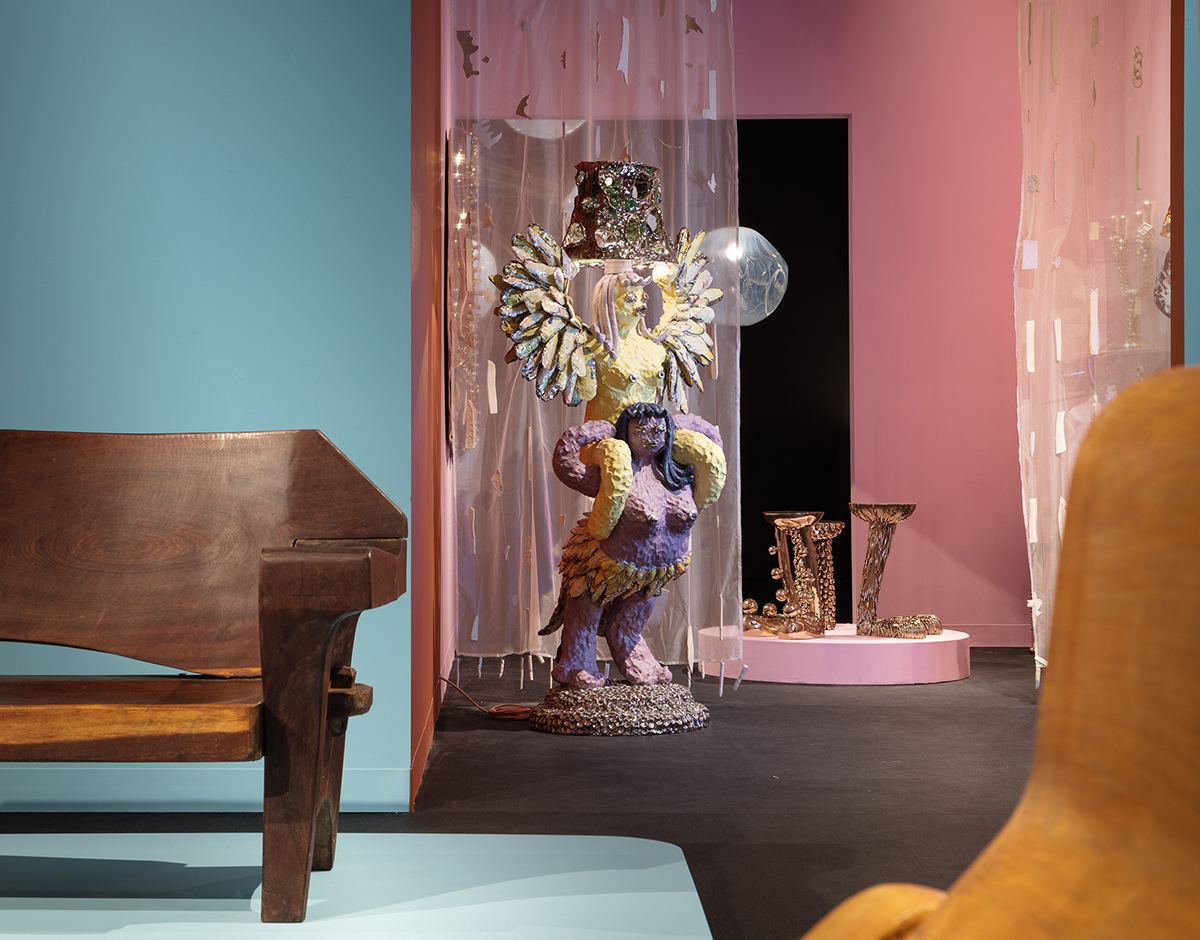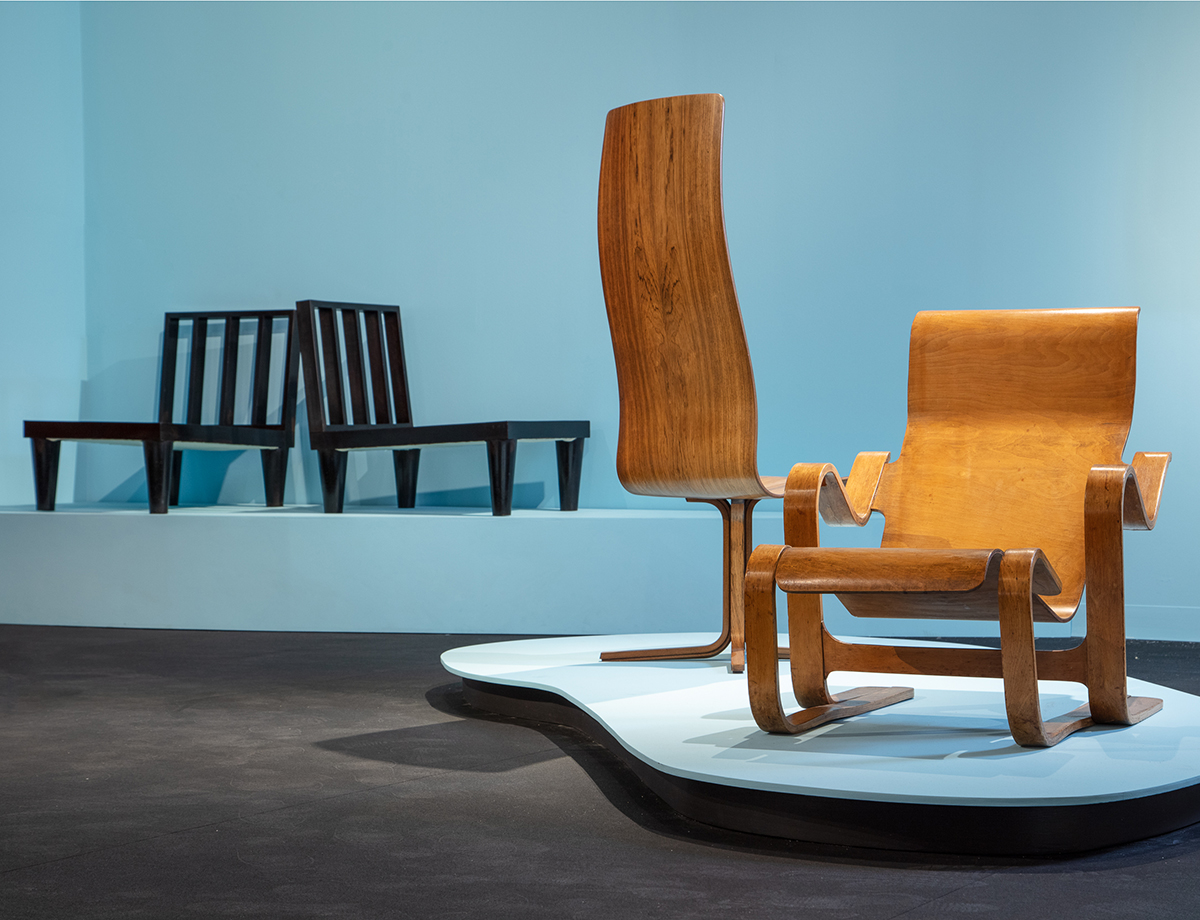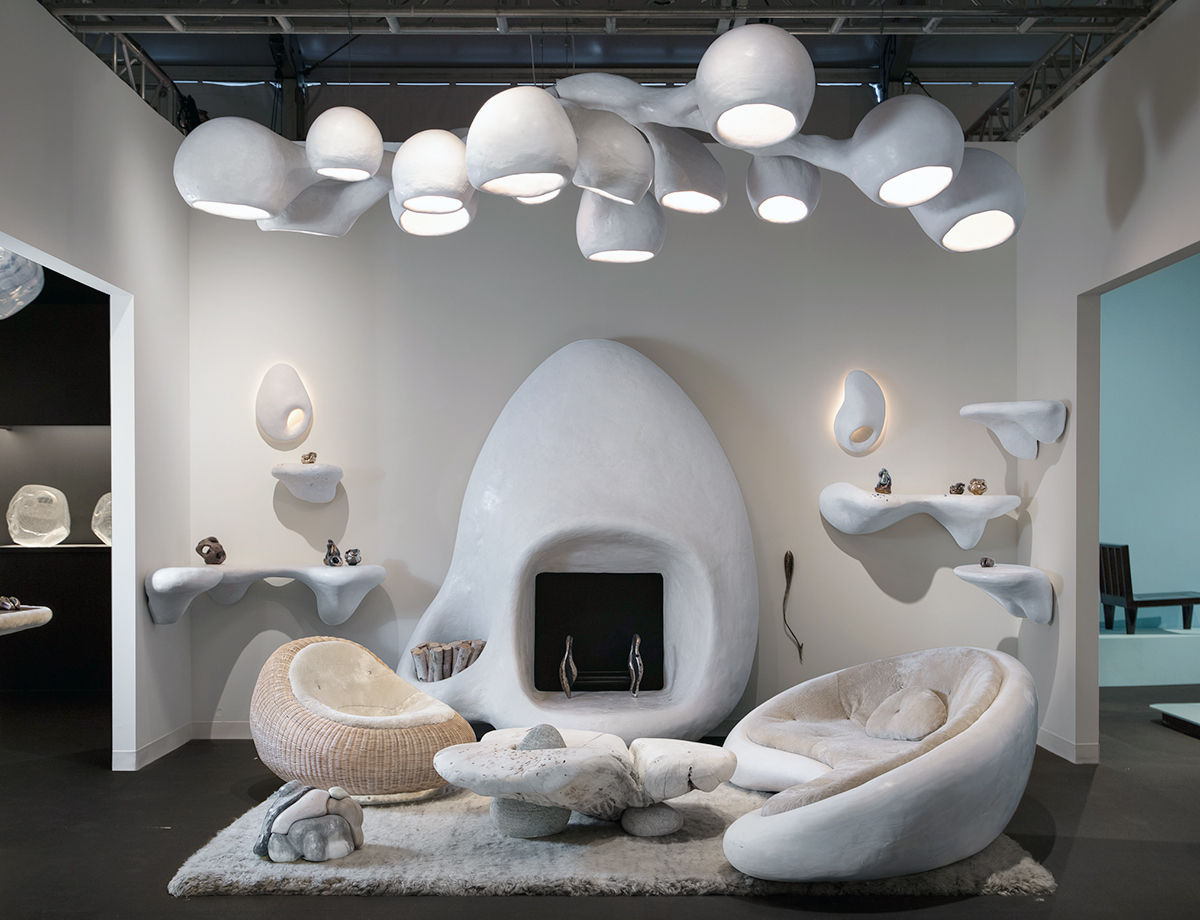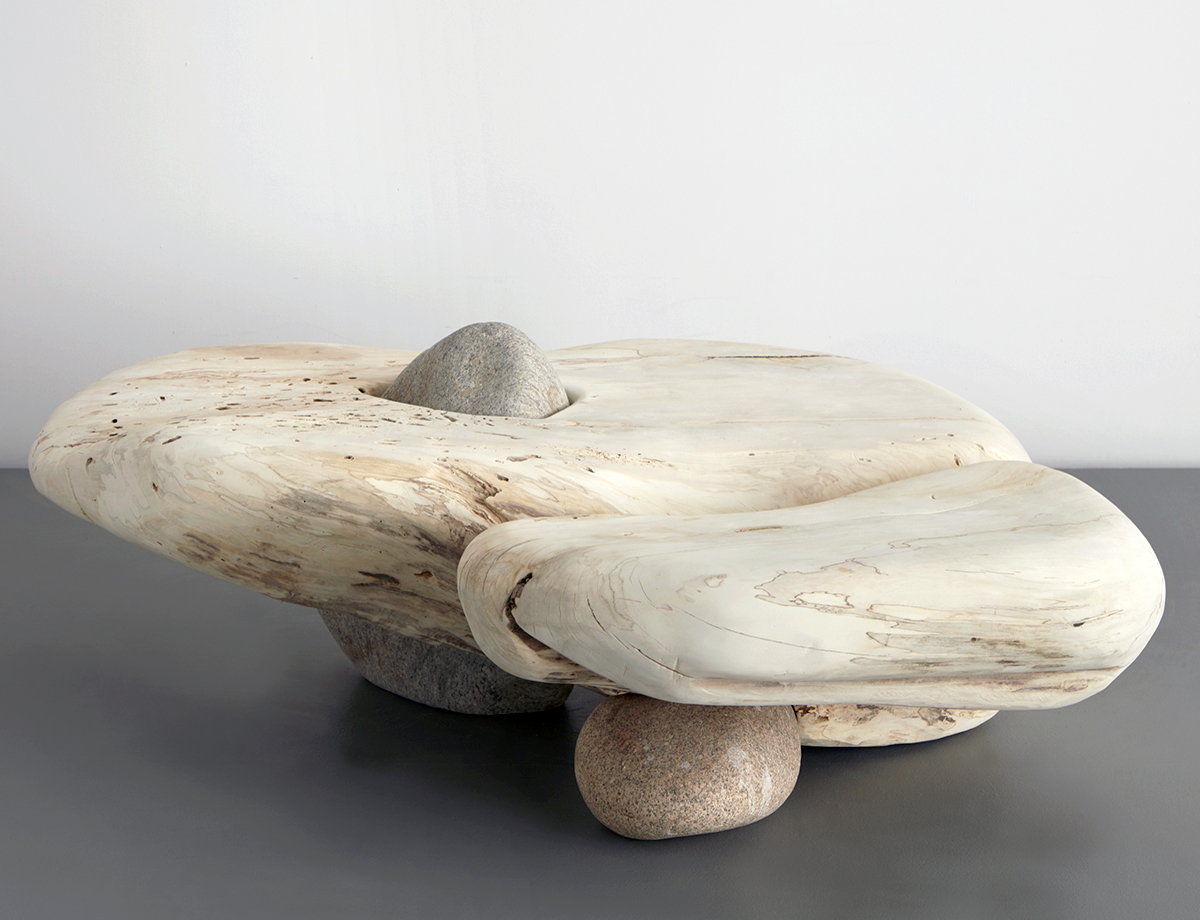 Galerie Vivid
A nice sense of place in Jonathan Nesci's milled aluminum Irwin Coffee Table for Galerie Vivid. The design was inspired by the nine domes of the all-glass Irwin Union Bank (now Cummins Conference Center), designed for J. Irwin Miller in 1951 by Eero Saarinen in Nesci's hometown of Columbus, Indiana.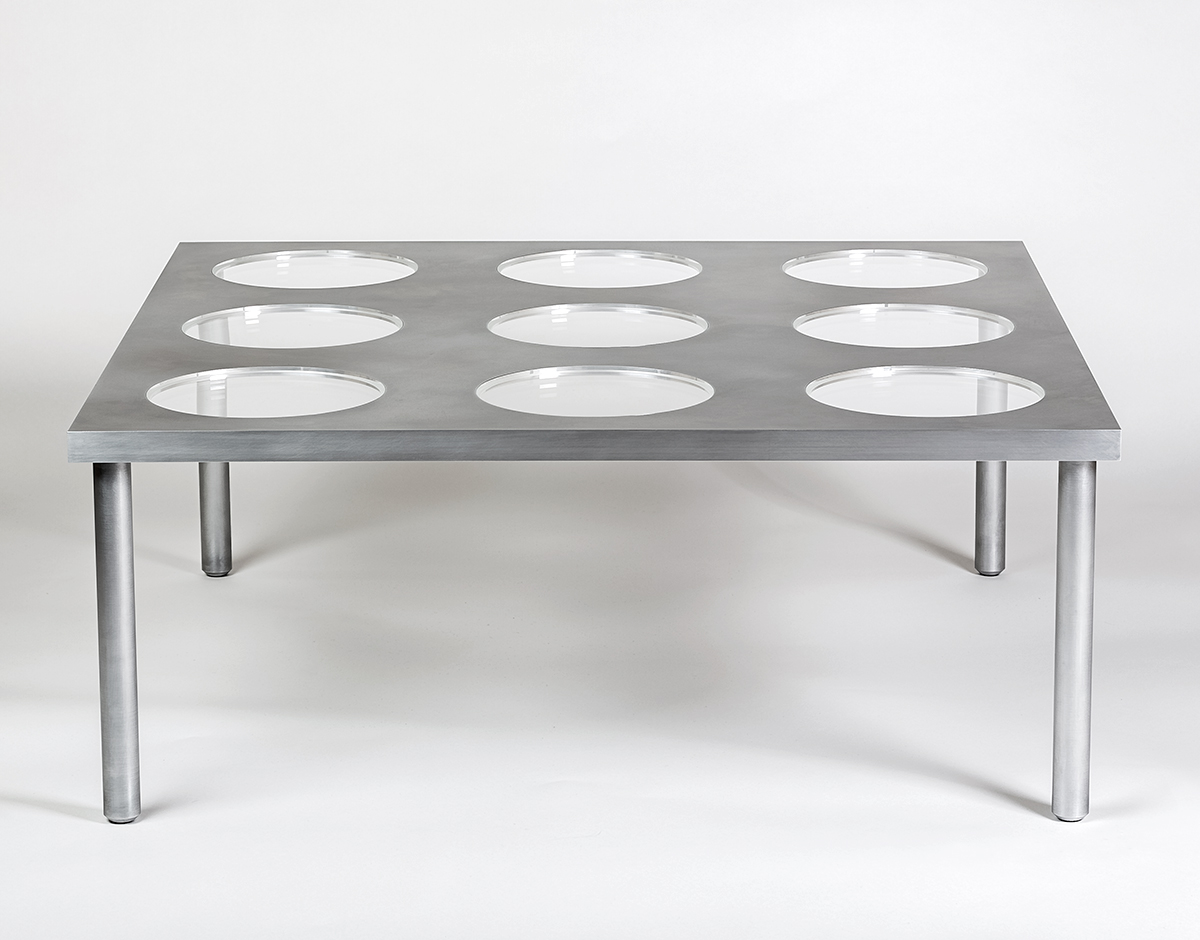 Carpenters Workshop
Robert Stadler's seriously stunning marble marquetry table (go here to see an aerial view of the top) and sculptural stone tables by Charles Trevelyan rounded out Carpenters Workshop's super solid booth.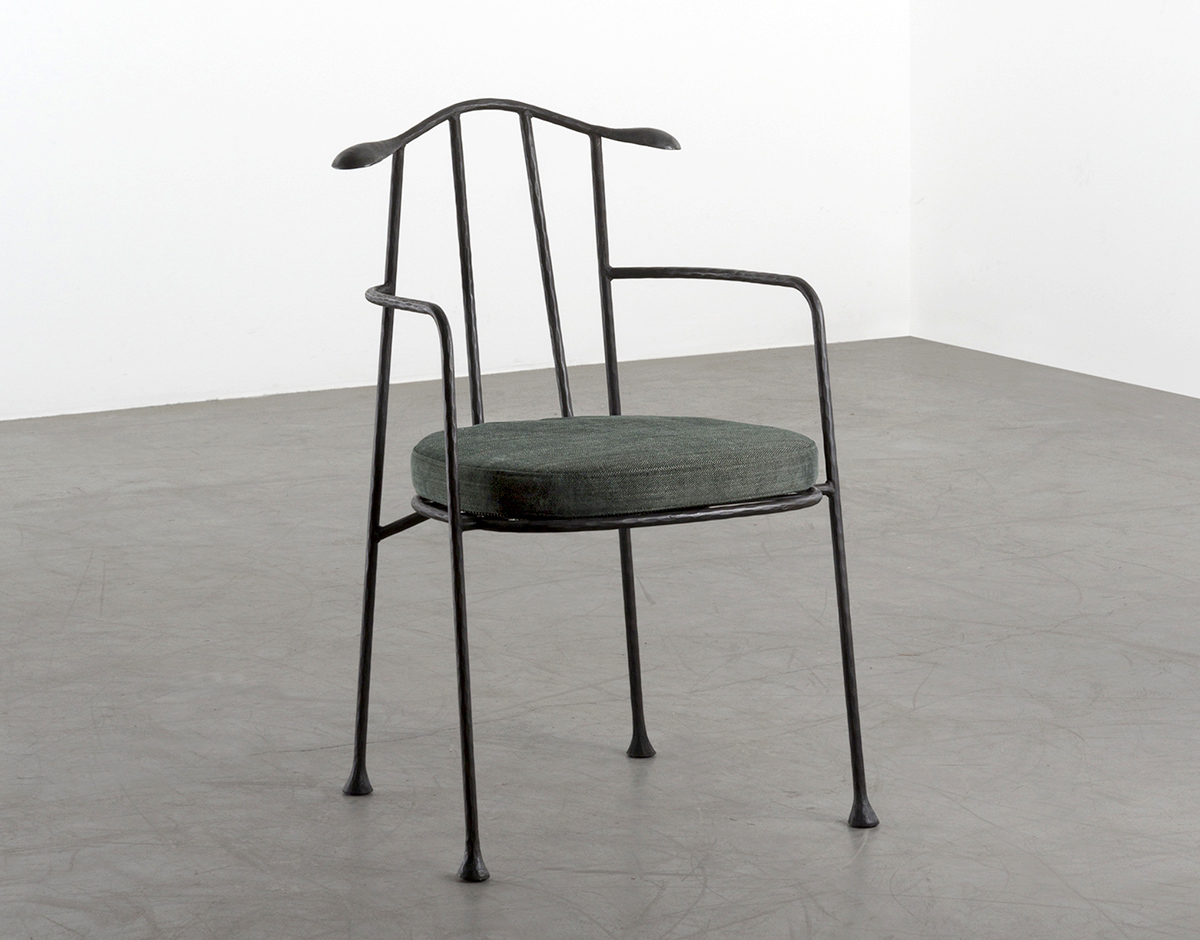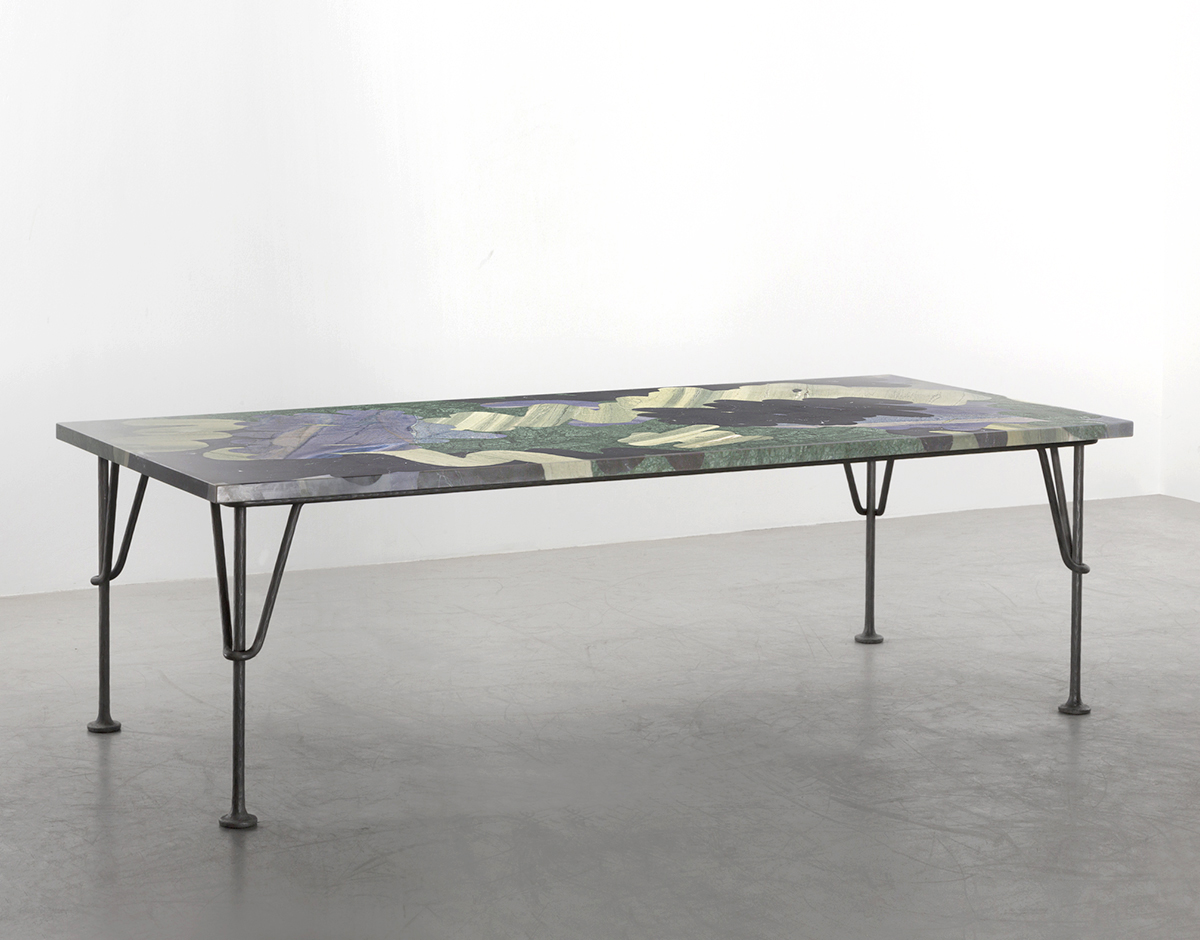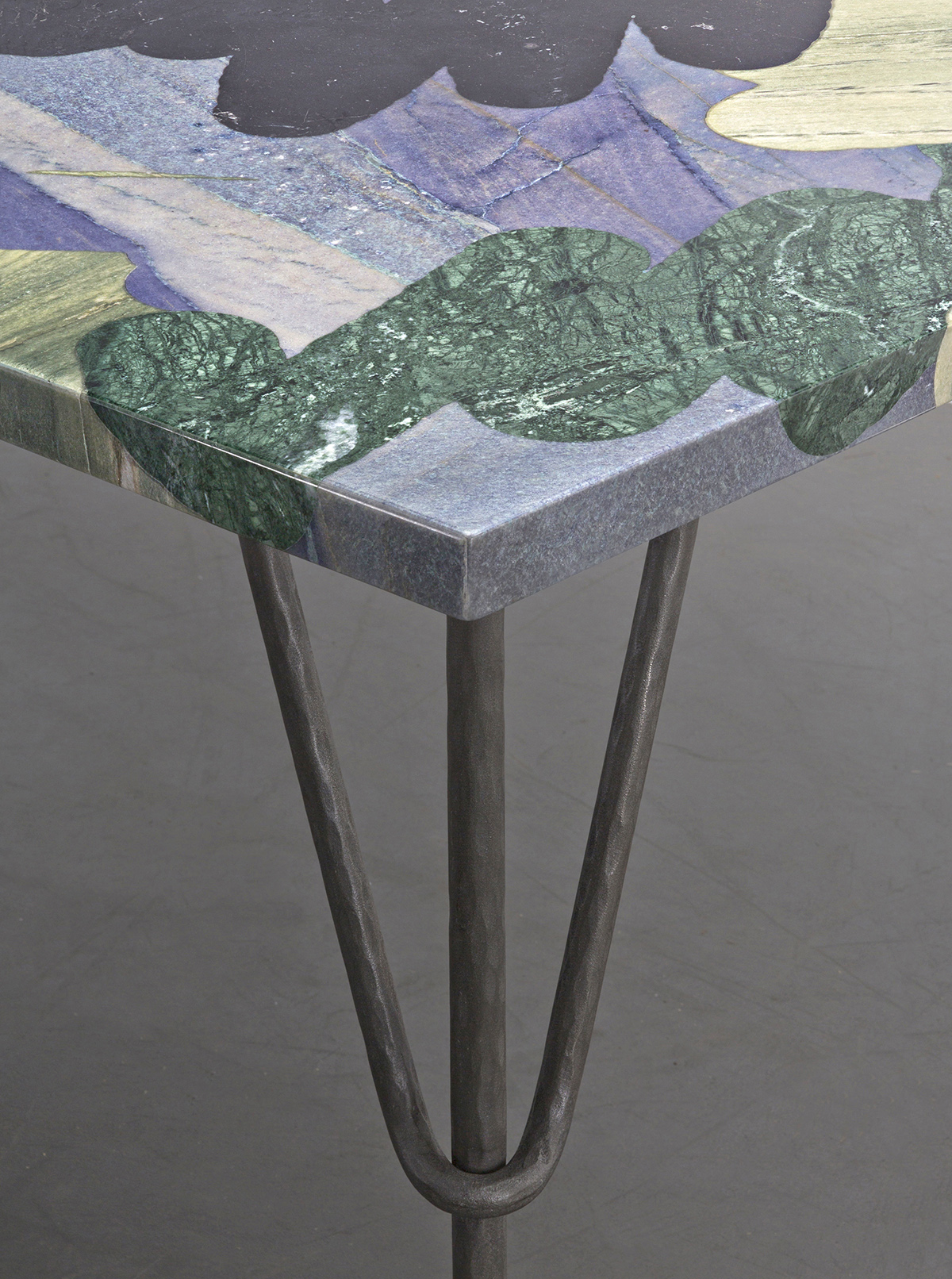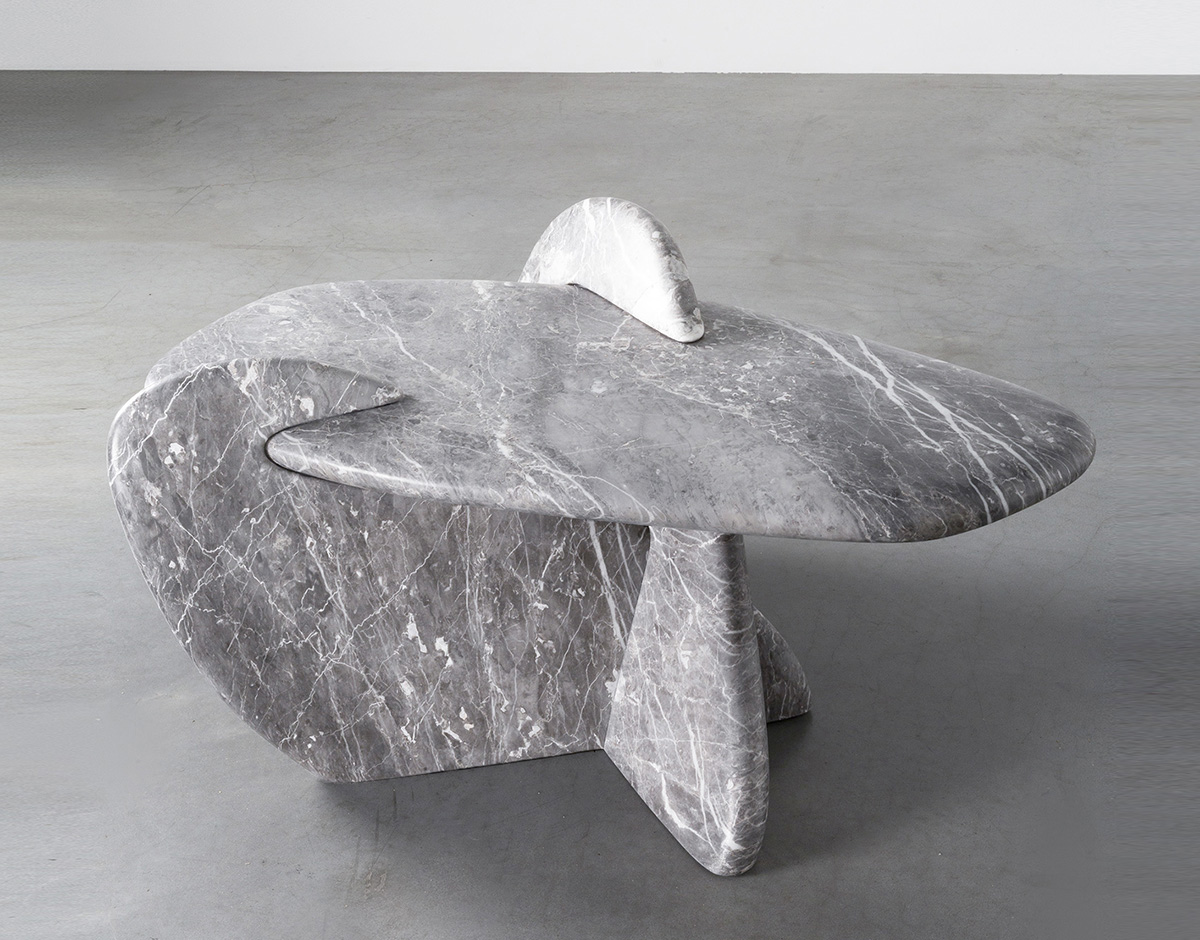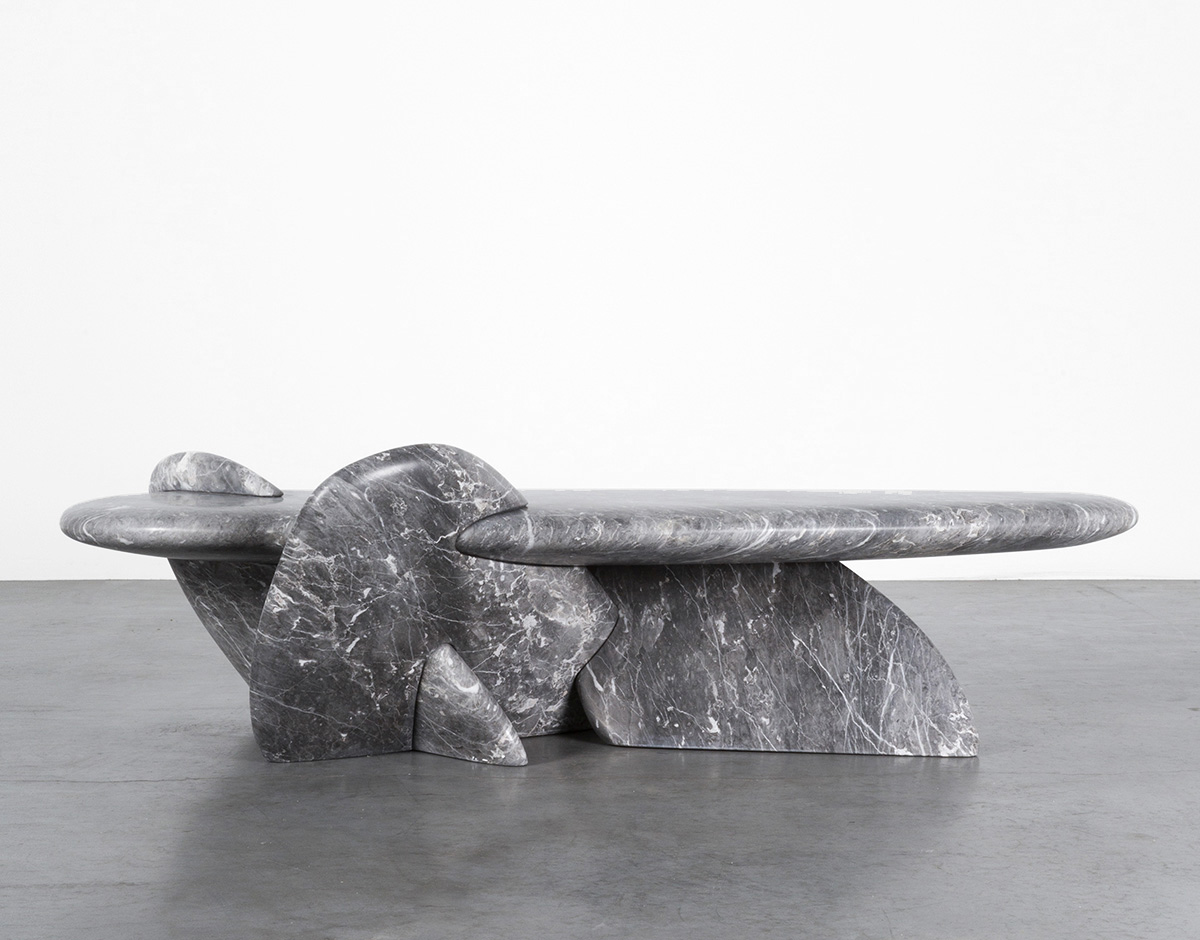 Rooms
A new collection by Georgian design firm Rooms celebrates the beauty of defaced objects; in the wake of the collapse of the Soviet regime, knife-carved desks and chairs were often found at school, as well as on benches in public spaces. "This image was deeply embedded in the memories of Nata and Keti and informed the inspiration behind In Circulation, which explores both the visual appeal of these historic objects as well as the reason behind such trashing. Perhaps the desire to perform an act of destruction was a hidden protest against the system where nothing belonged to an individual. Or maybe it was motivated by the desire to privatize everything that was public by leaving a personal mark."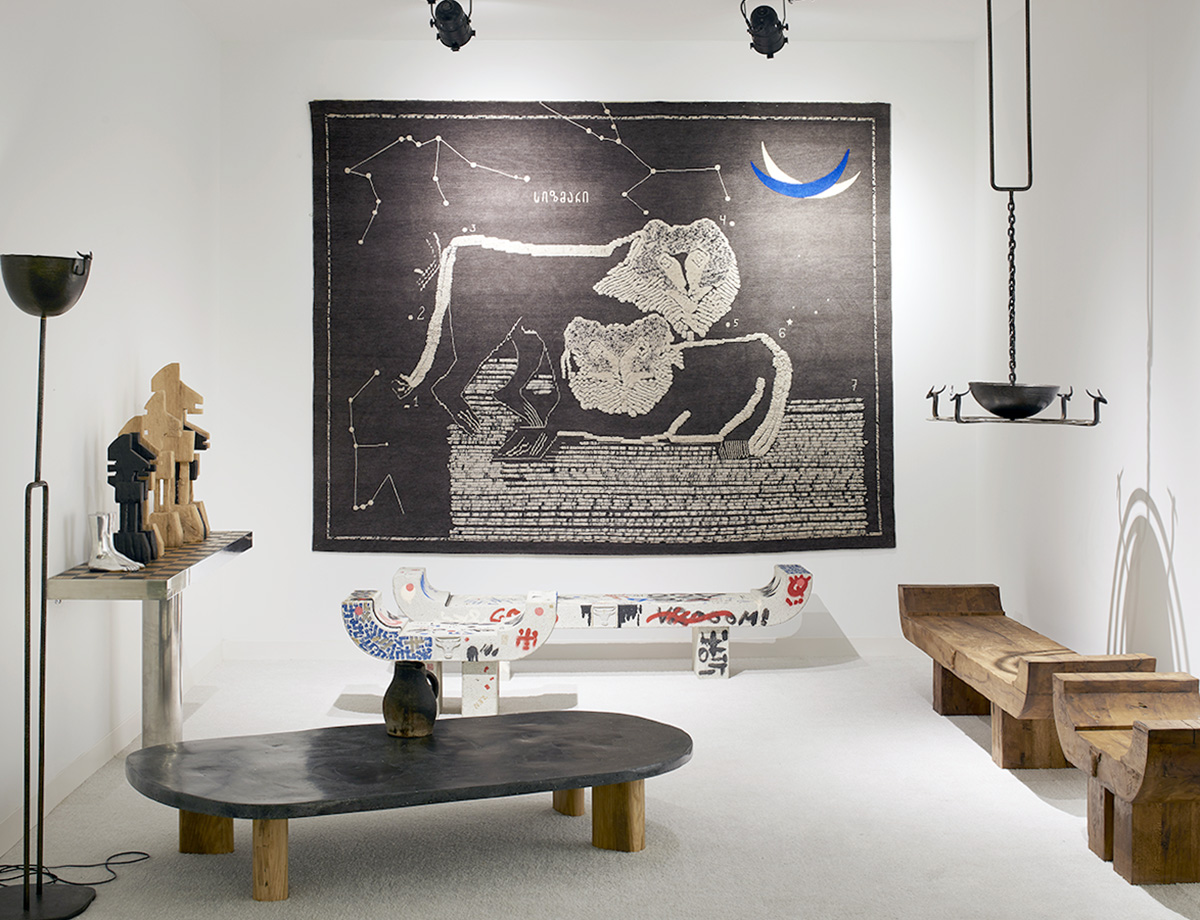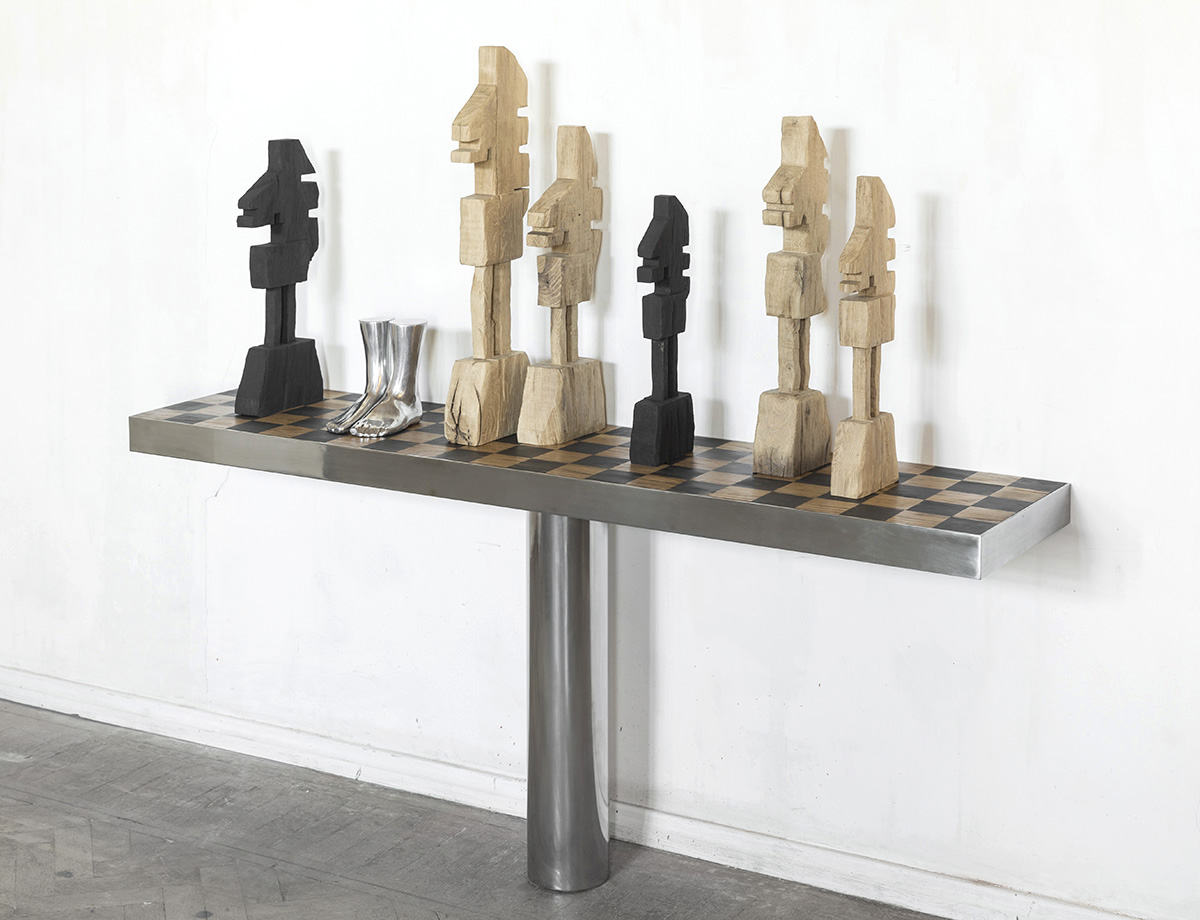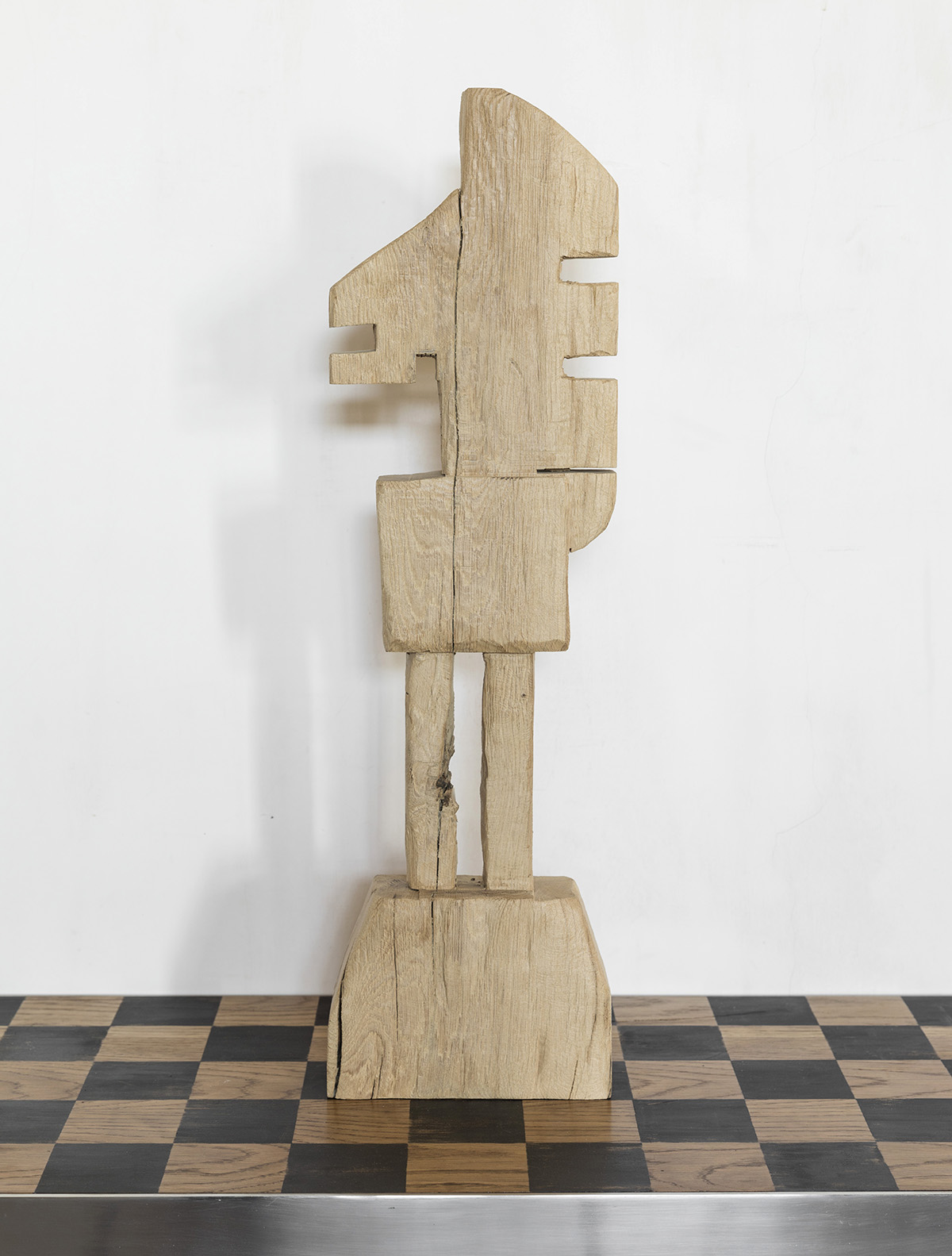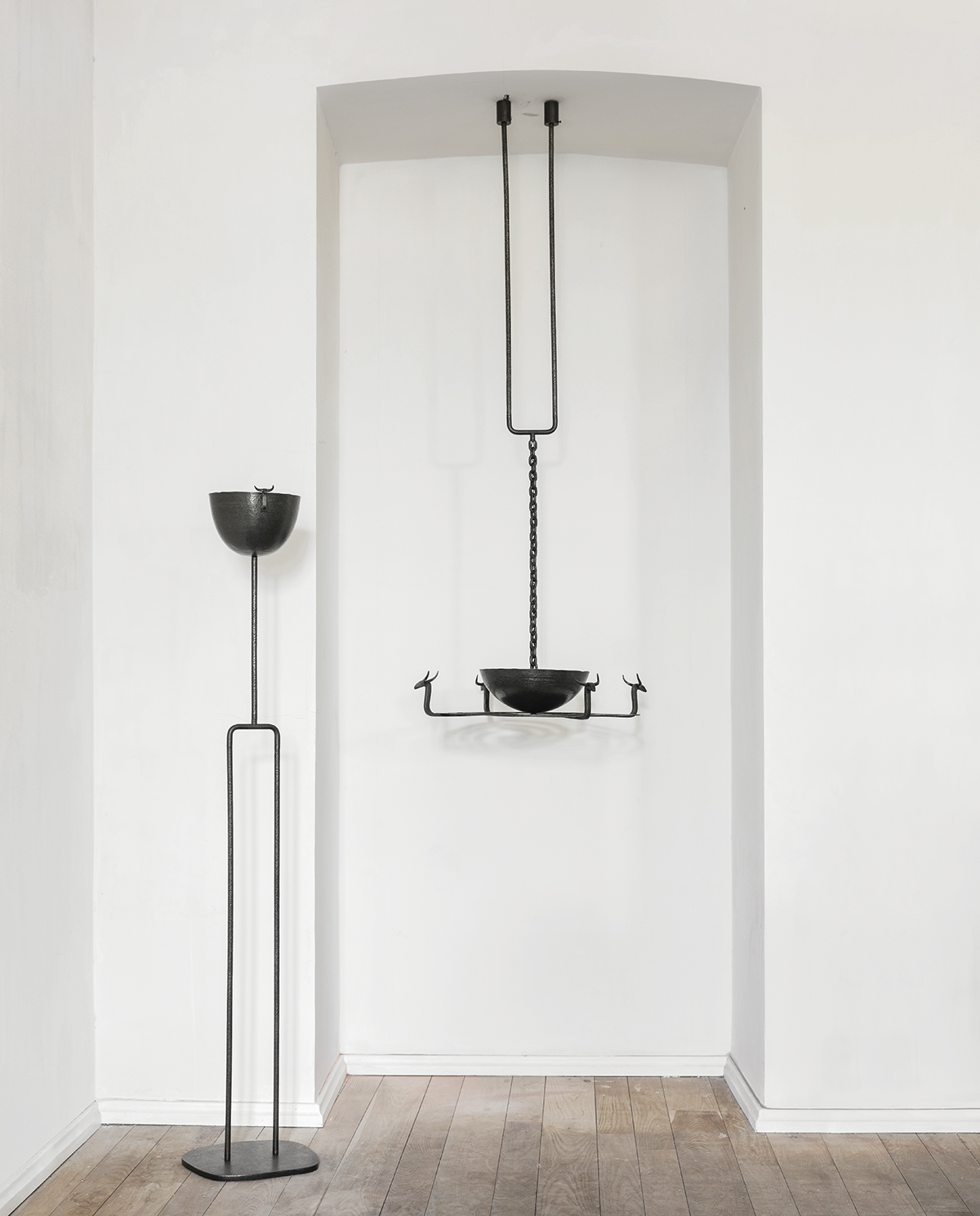 Todd Merrill
At Todd Merrill, Brecht Wright Gander continued our favorite autobody-inspired trend, with his Rhythm and Flow Console in foam, fiberglass, and emerald-green, color-shifting resin. Belgian designer Lionel Jadot showed a Martino Gamper-esque table with a base in prismatic sheet metal.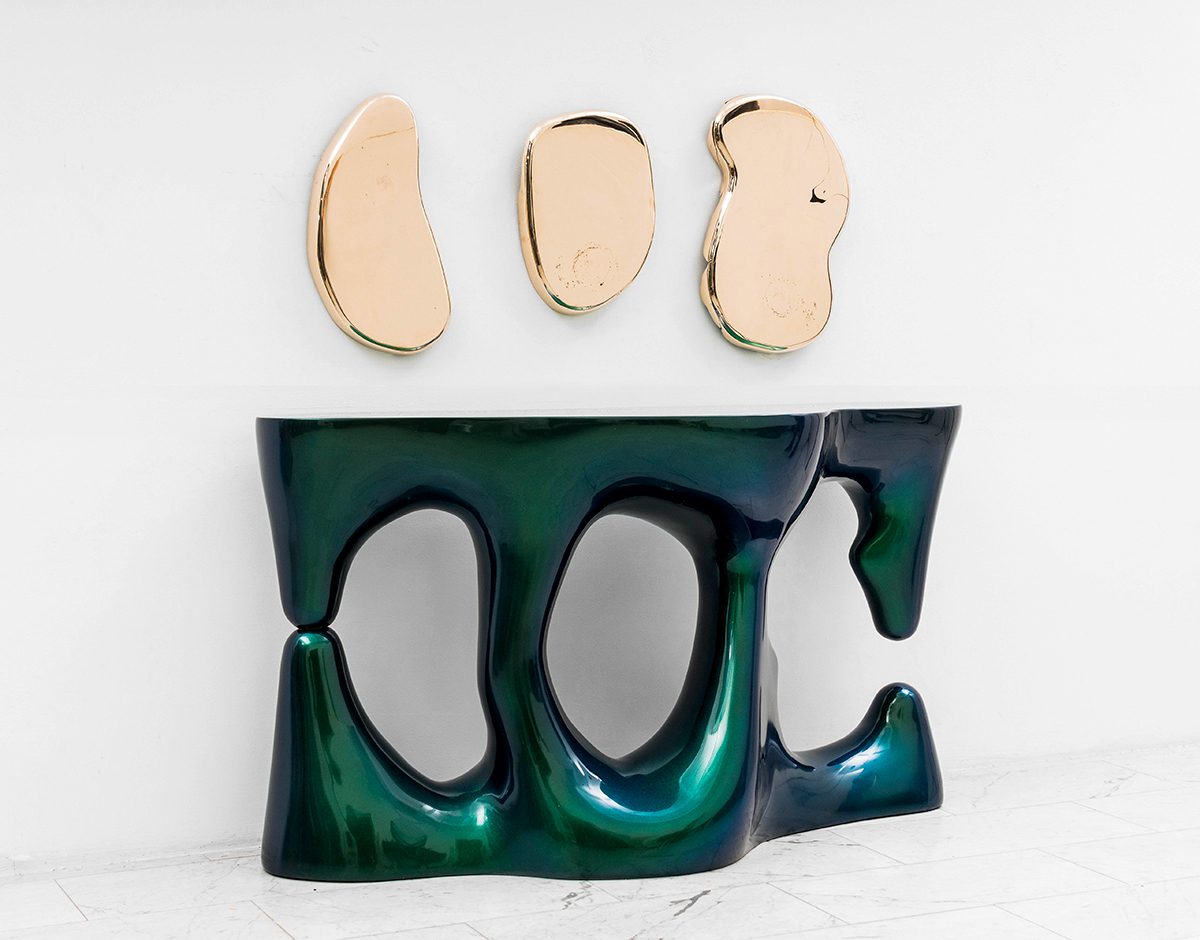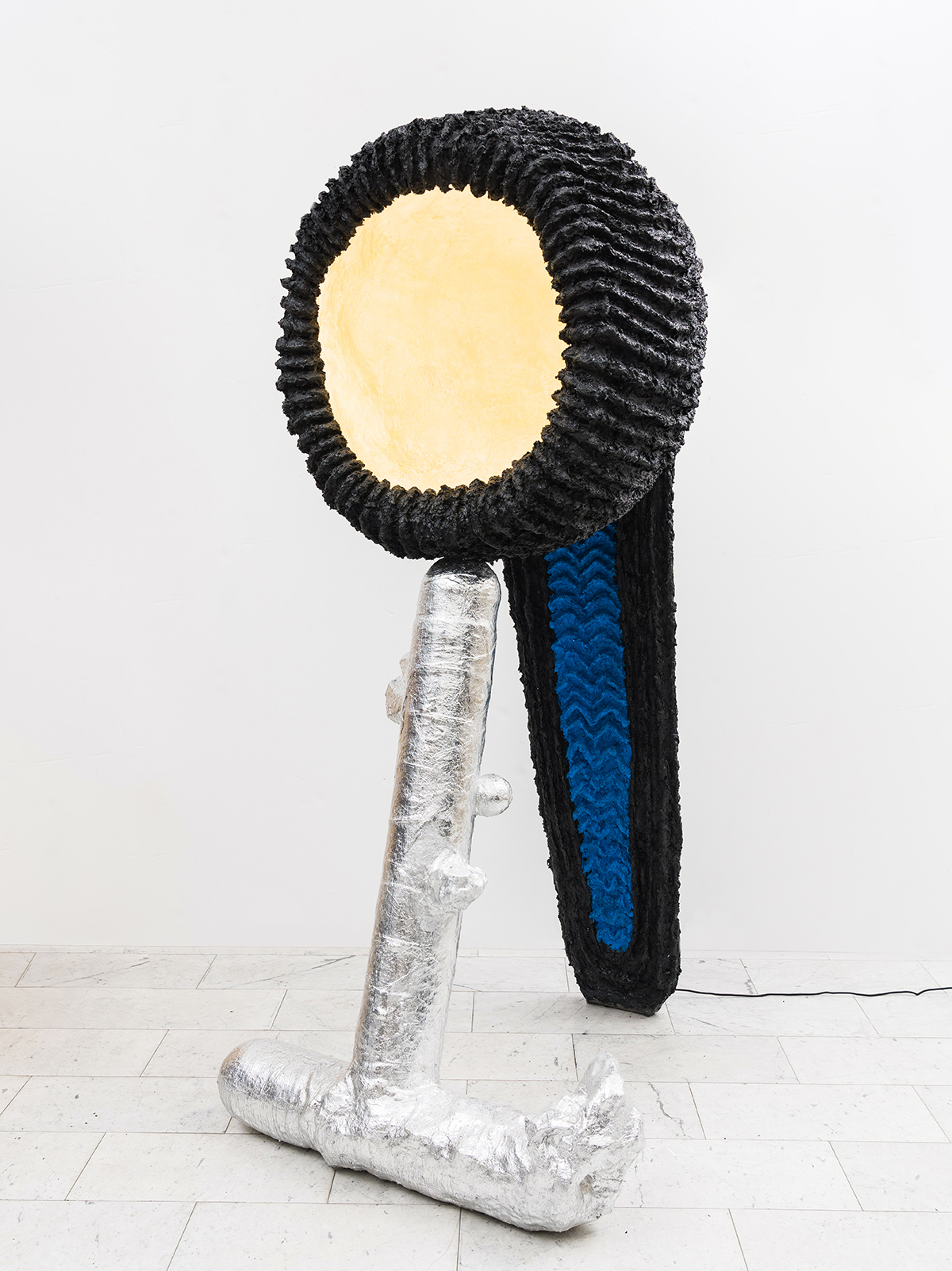 SCAD Design Forum
Design Forum, the talks area, was one of our favorite areas of the fair, and it was the work of design students at Savannah College of Art & Design, who combined furniture design, fibers, sculpture, and ceramics, including these textile wall works by SCAD alumna Trish Andersen. The colorful flooring was provided by SCAD partner Shaw Floors.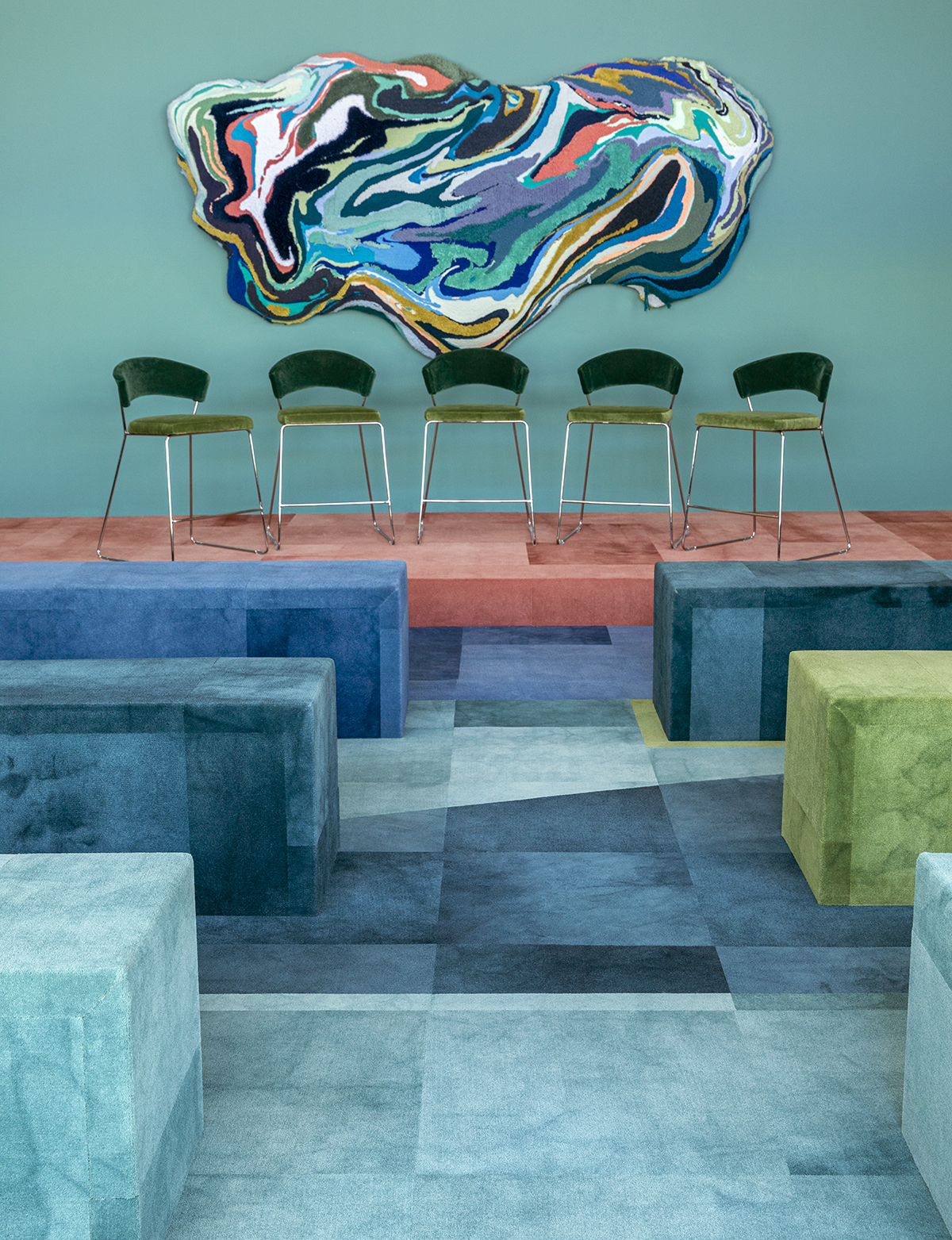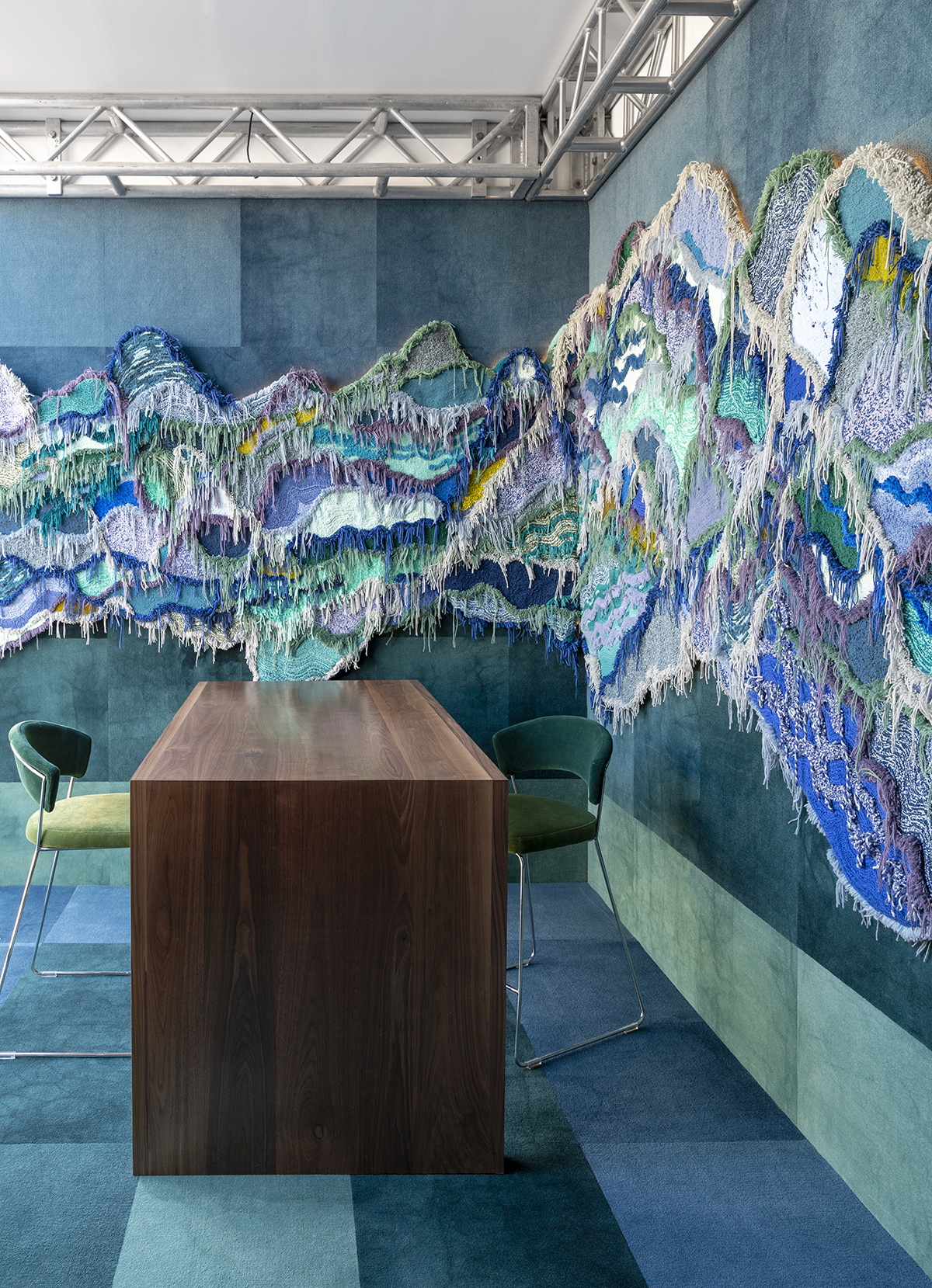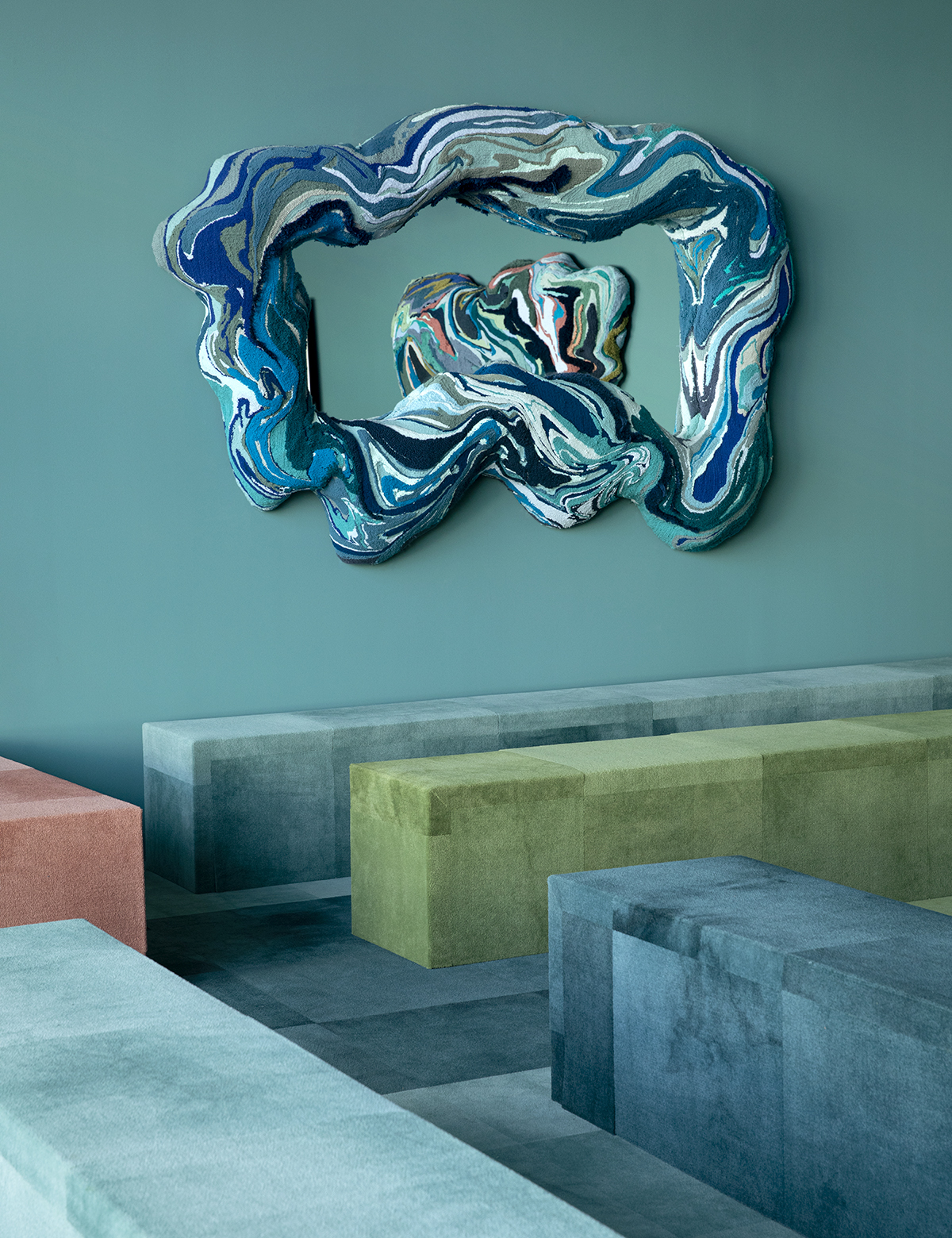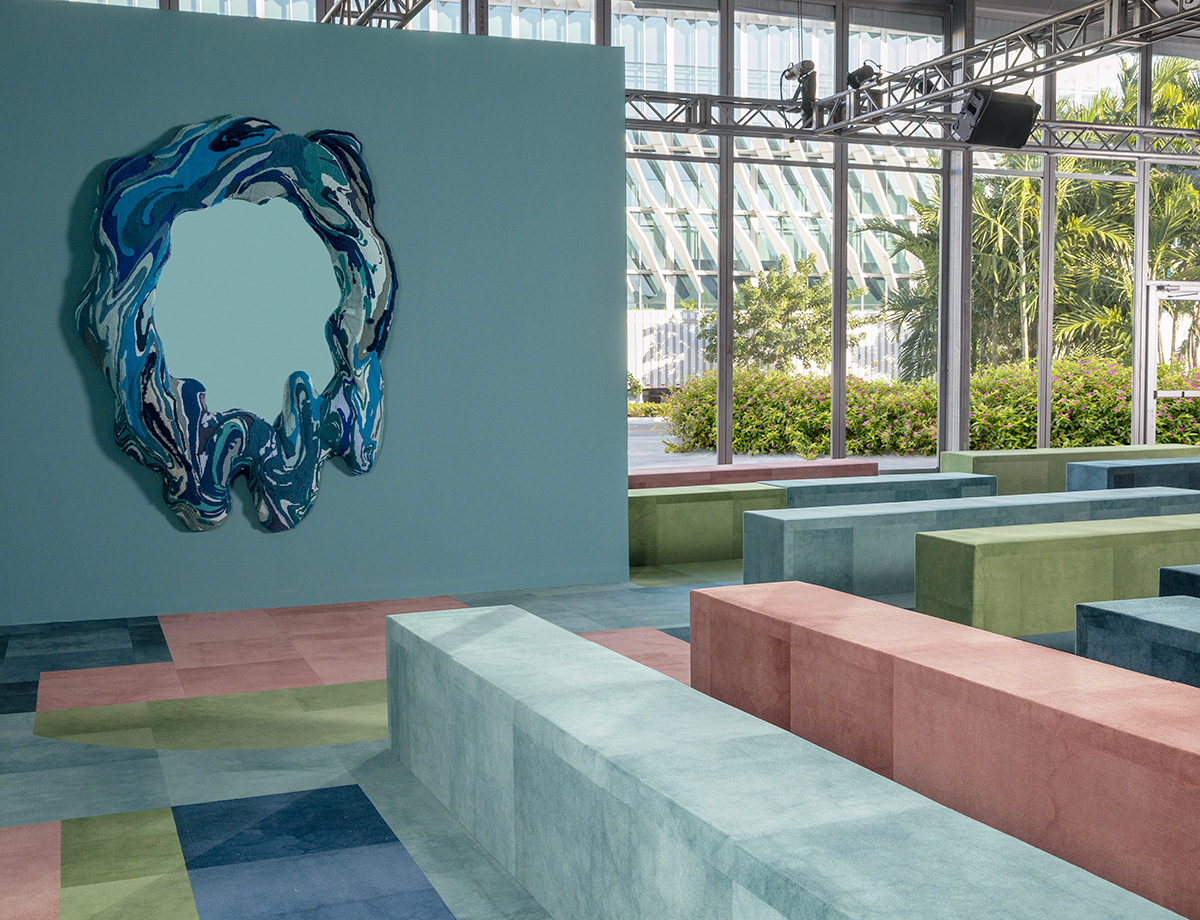 Scene Ouverte
The Paris-based gallery Scene Ouverte showed one of our favorite pieces of 2019, the resin and metallic paint Bubble Armchair by Léa Mestres, as well as marble and neon lights by Naaz.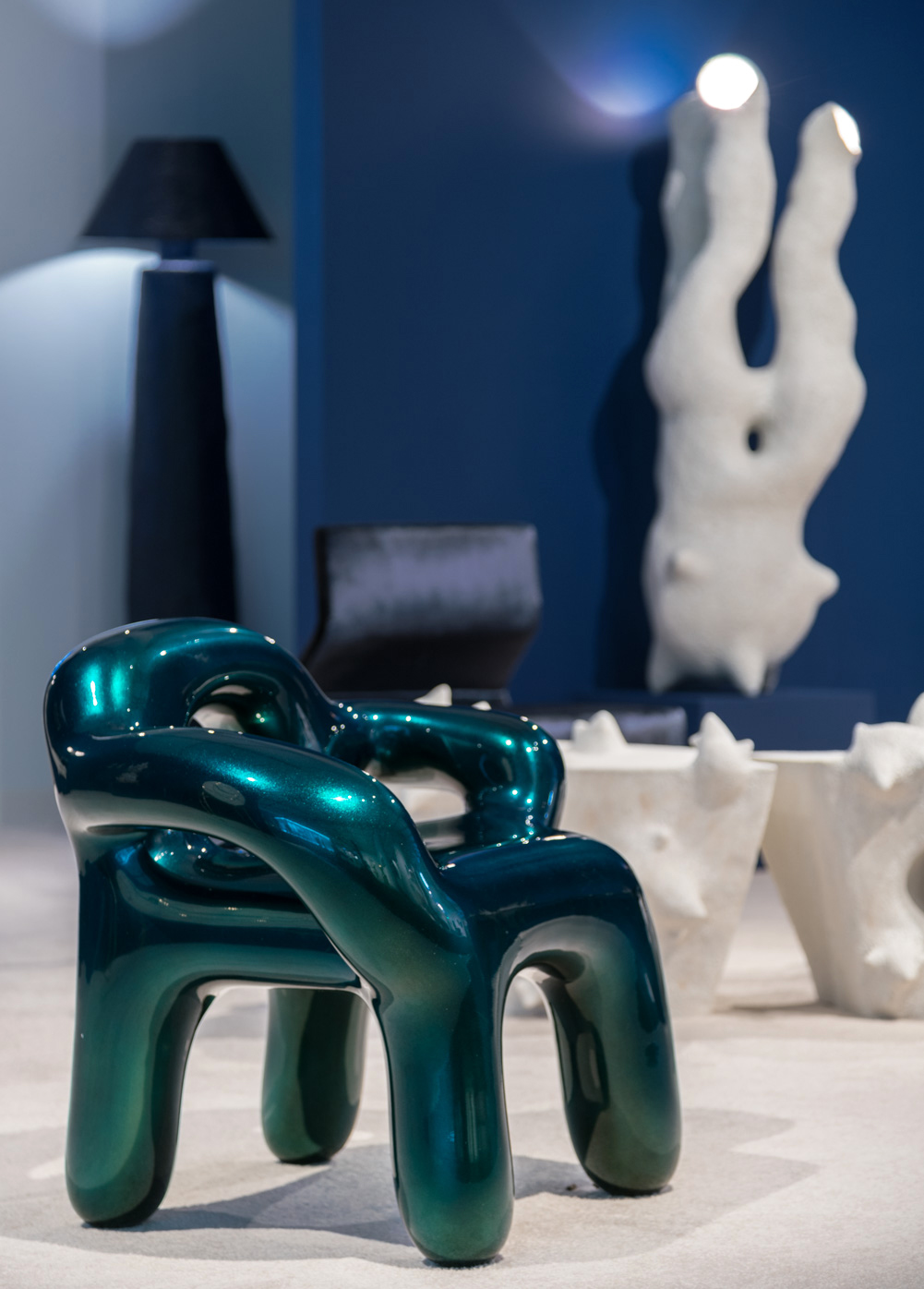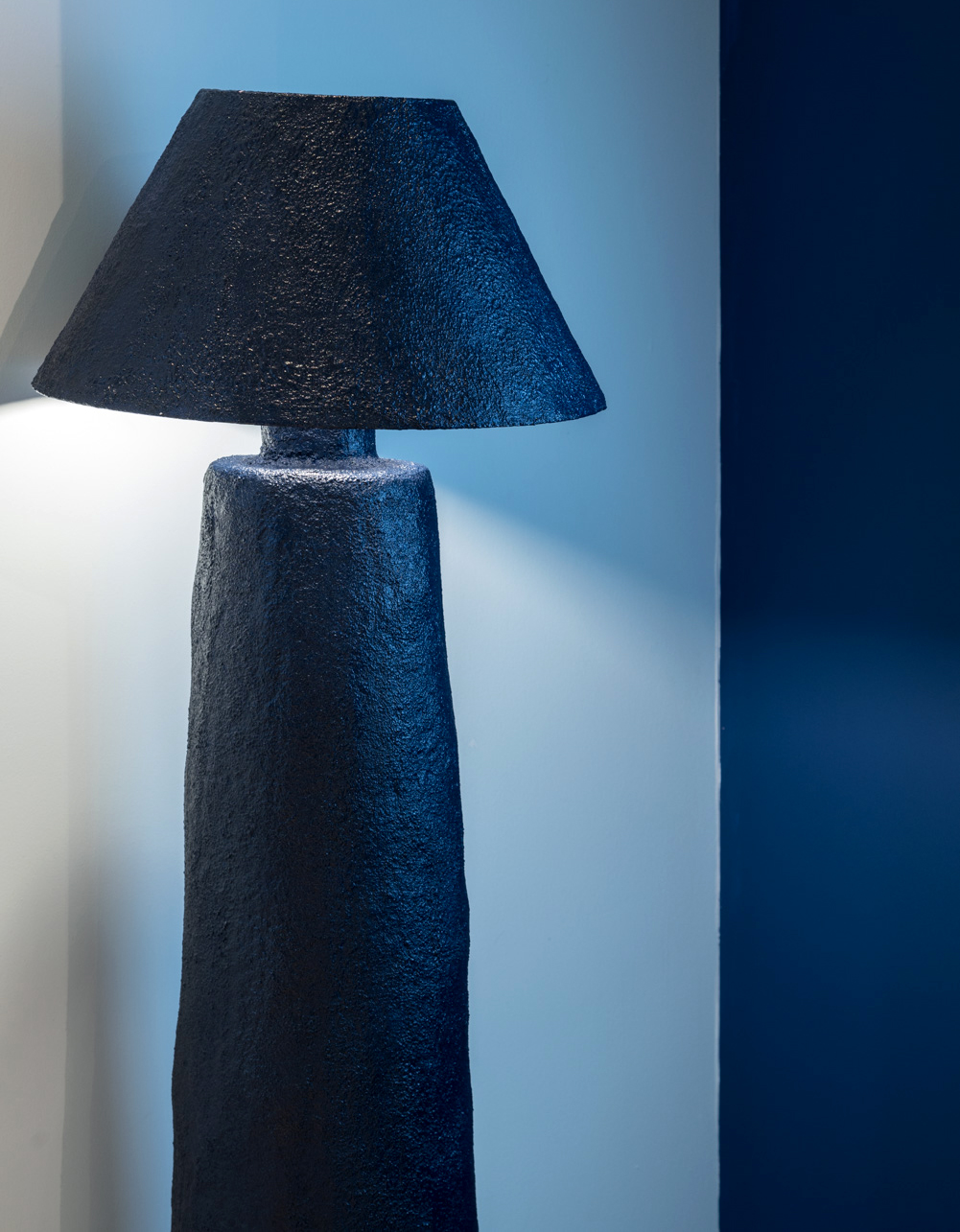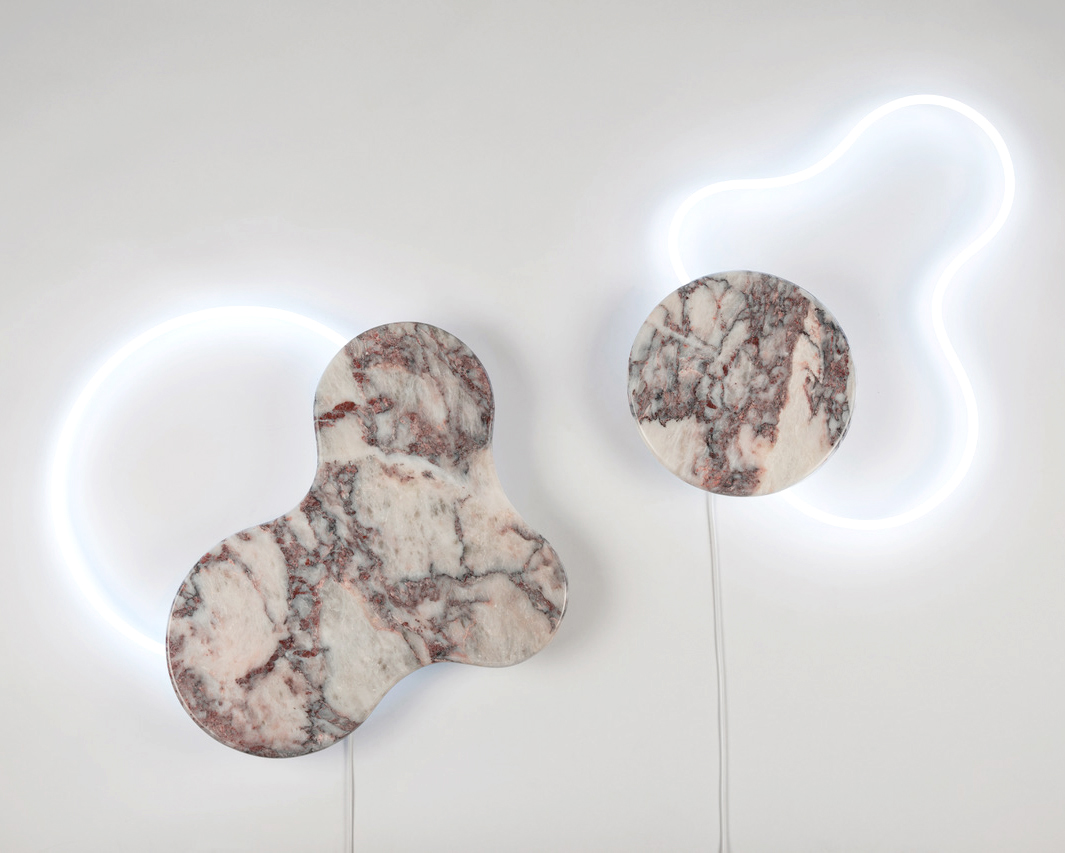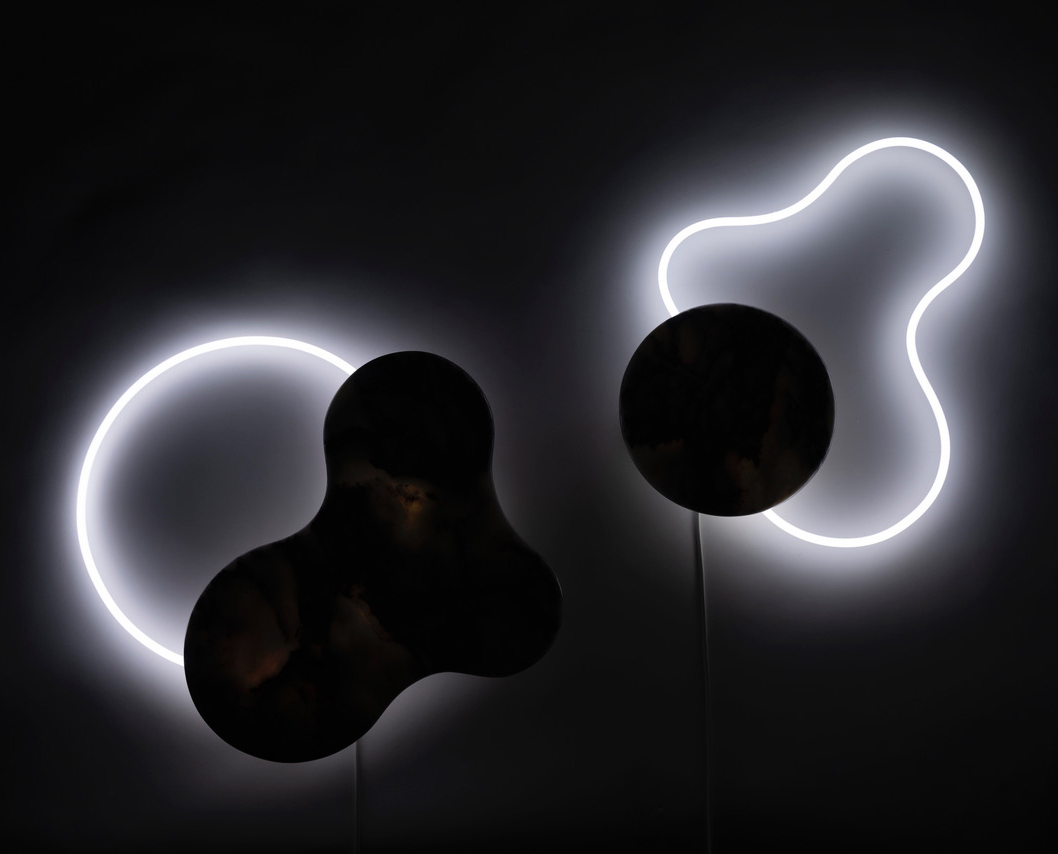 Espasso
Espasso presented a limited-edition lamp collection by Claudia Moreira Salles. Called Fine Tuning, it combined reclaimed woods like rosewood and pine with niobium, a rare metal commonly used in the tech industry that shifts color without any added pigments.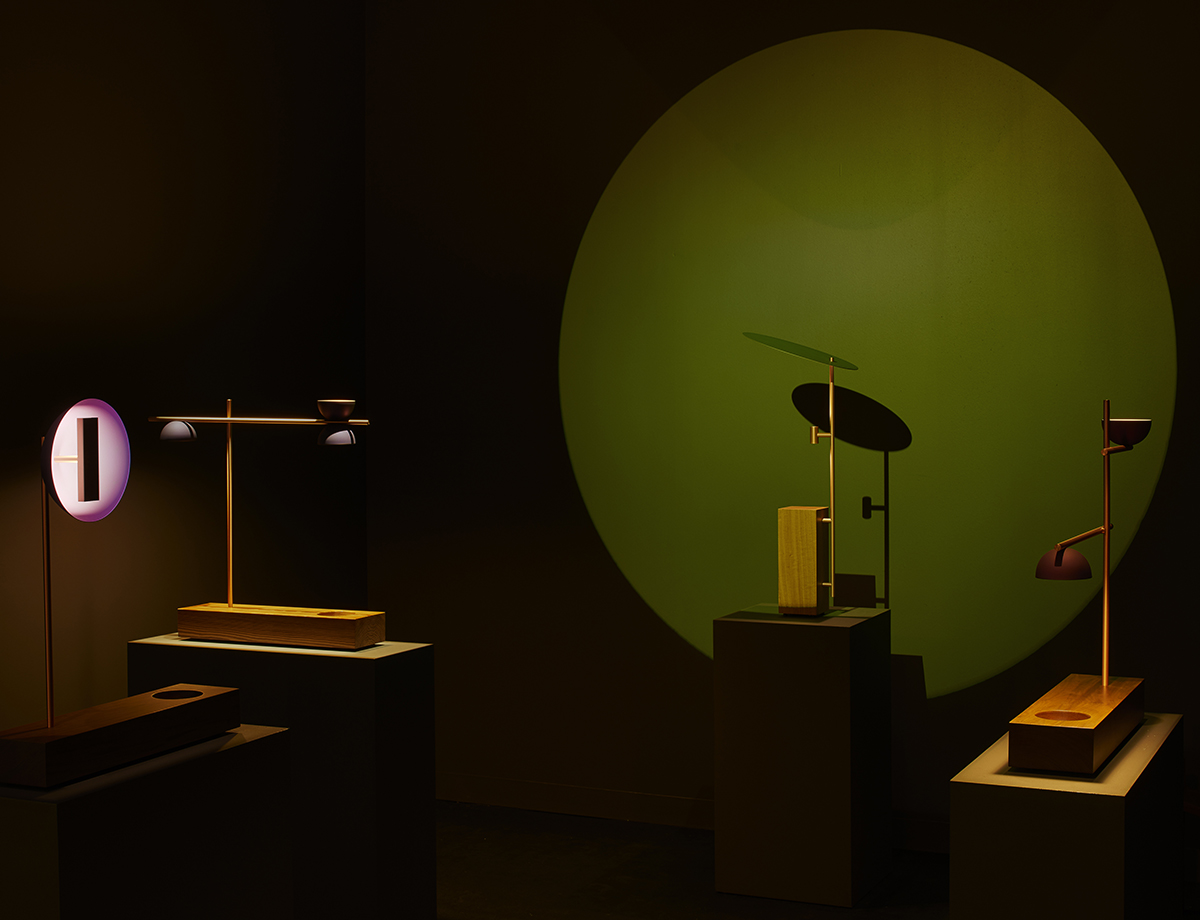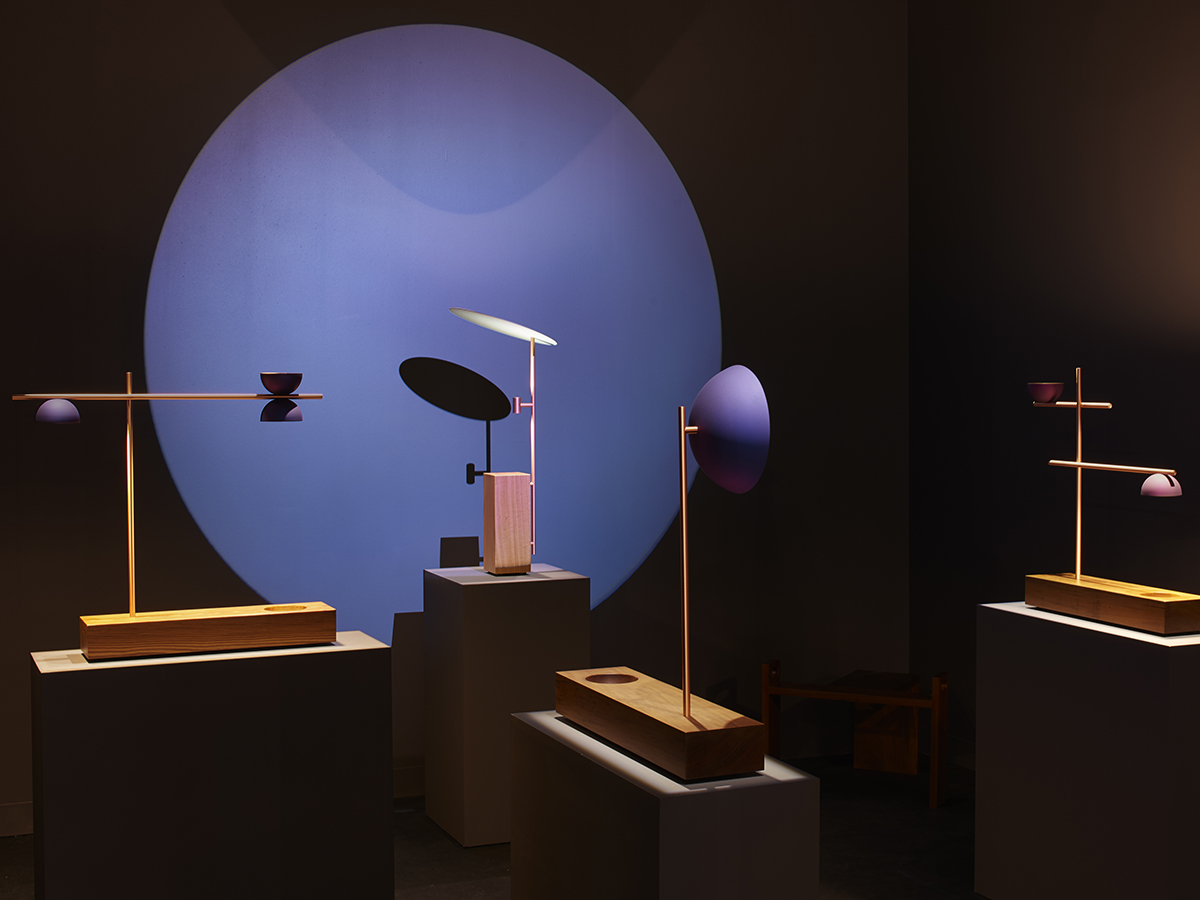 Tile Blush
Tile Blush imagined the domestic interior of the future, populated with works by Deon Rubi, Jonathan Gonzalez, Jonathan Muecke, Jonathan Nesci, NUN, and Robert Pulley.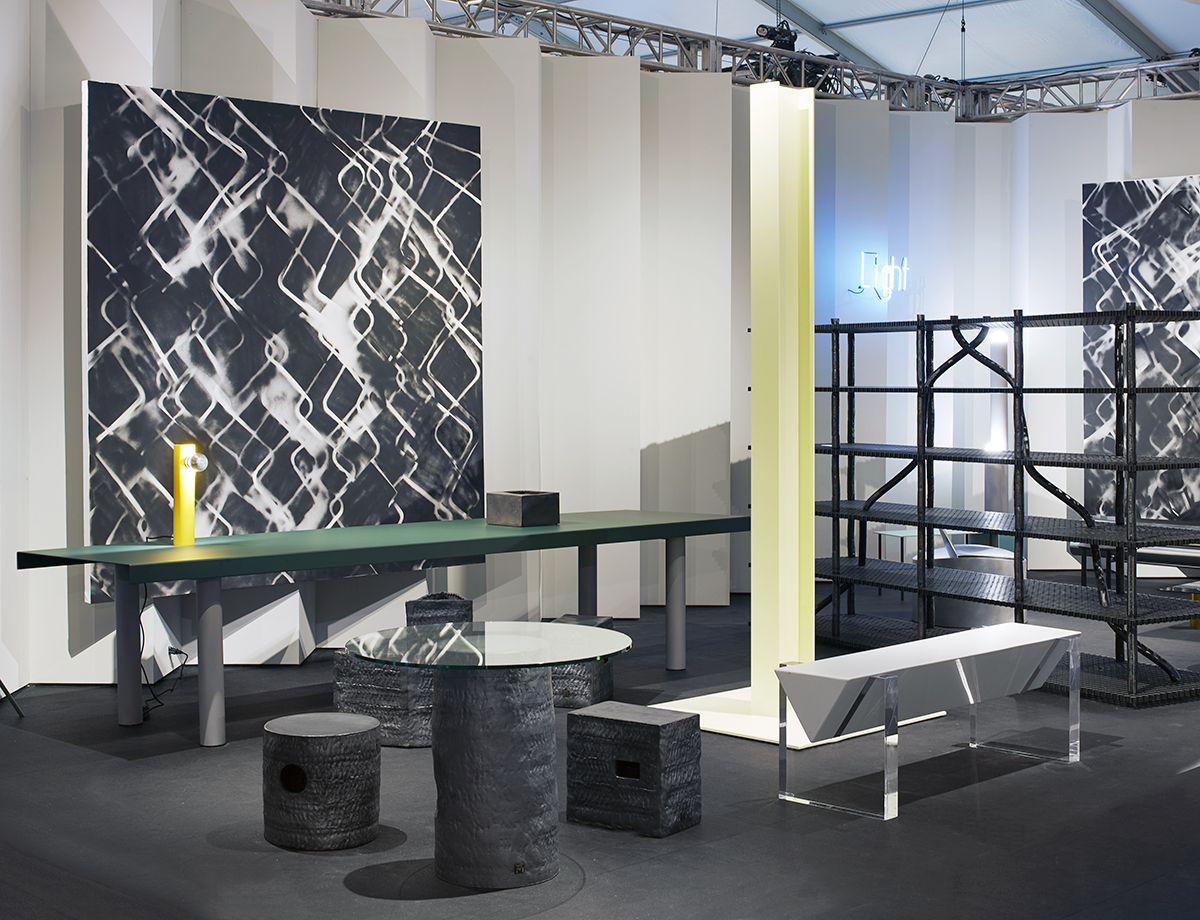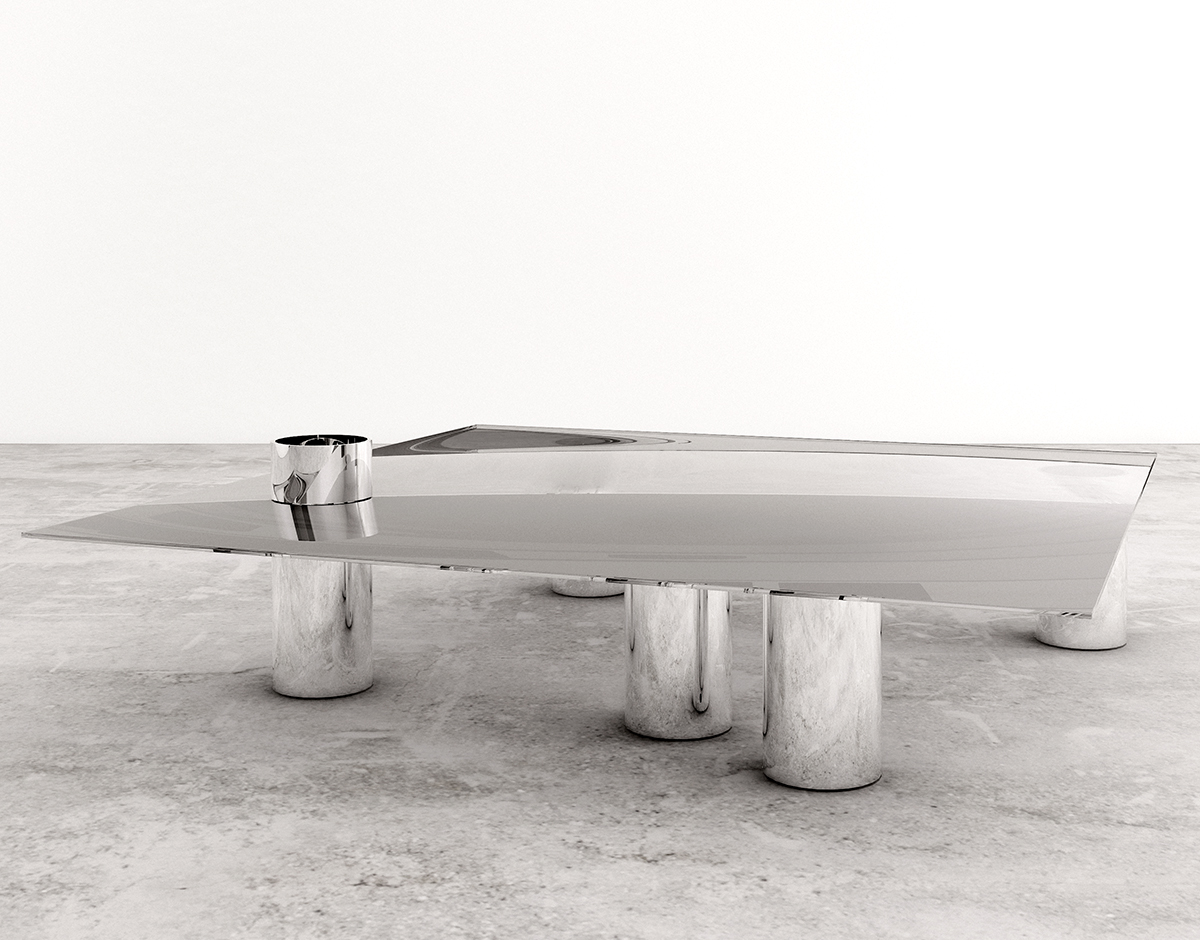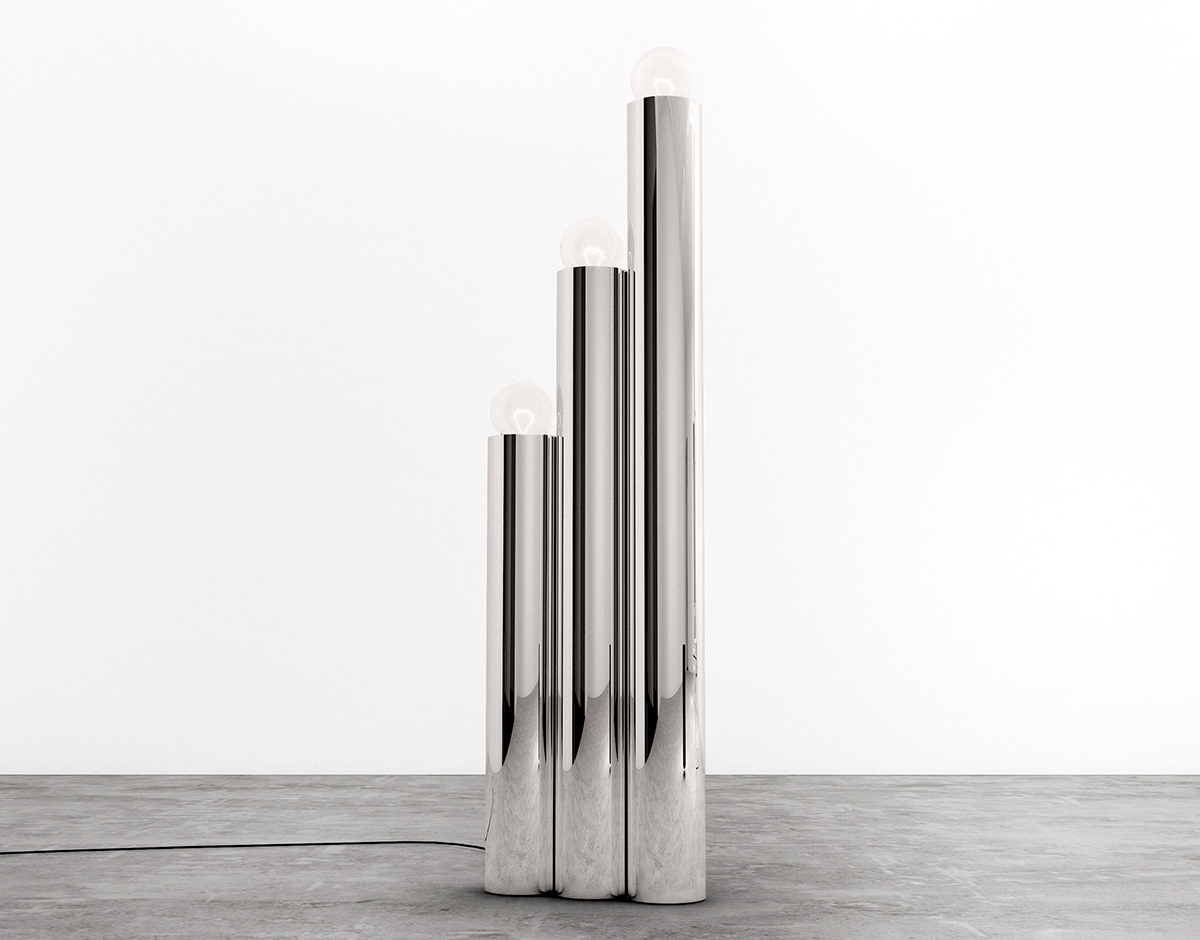 Calico Wallpaper
Calico Wallpaper had two launches at the fair — a Beverly Hills Hotel–inspired banana leaf pattern backdropping Swarovski's booth and this collaboration in the collector's lounge with Fernando Mastrangelo, which riffs on the designer's layered sand aesthetic and reflects how glacial movement can shape landscapes.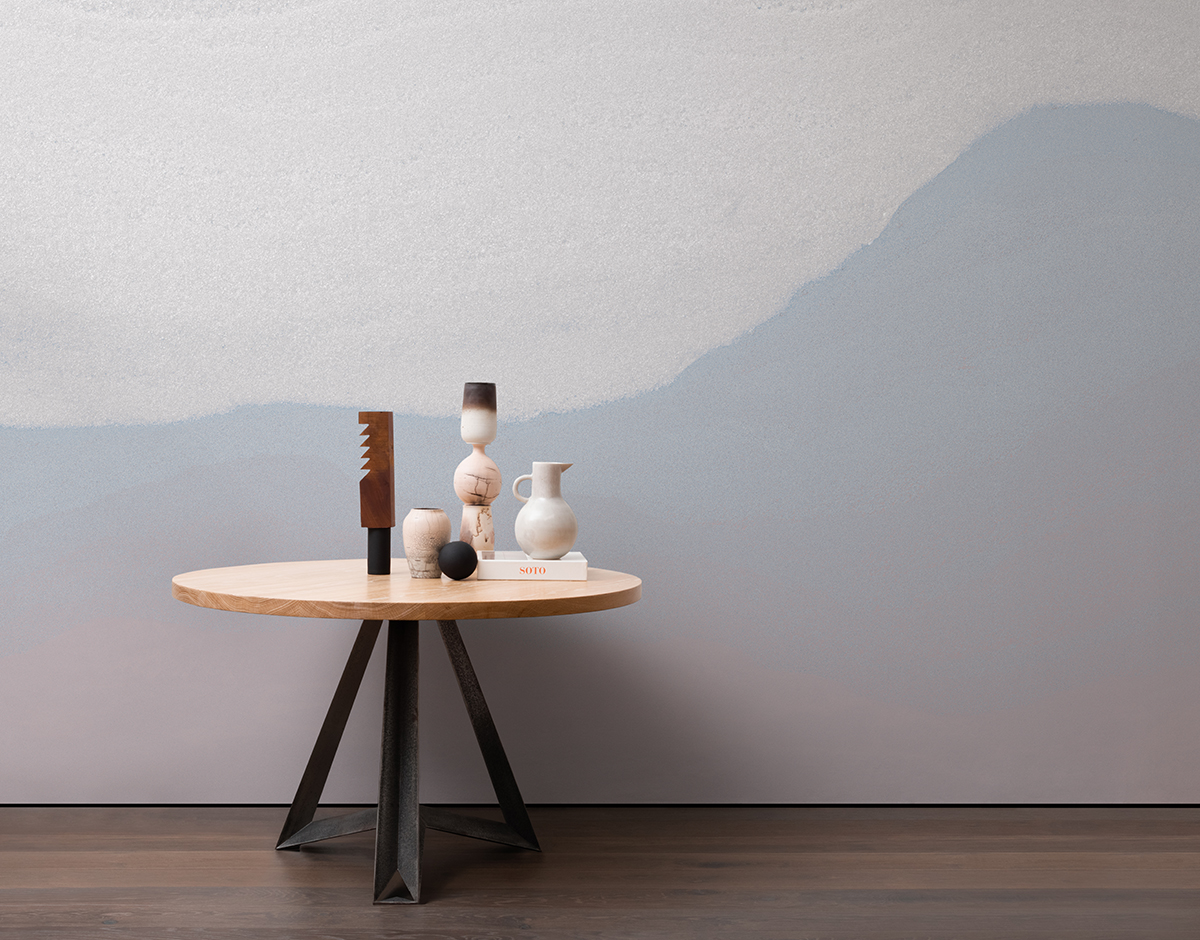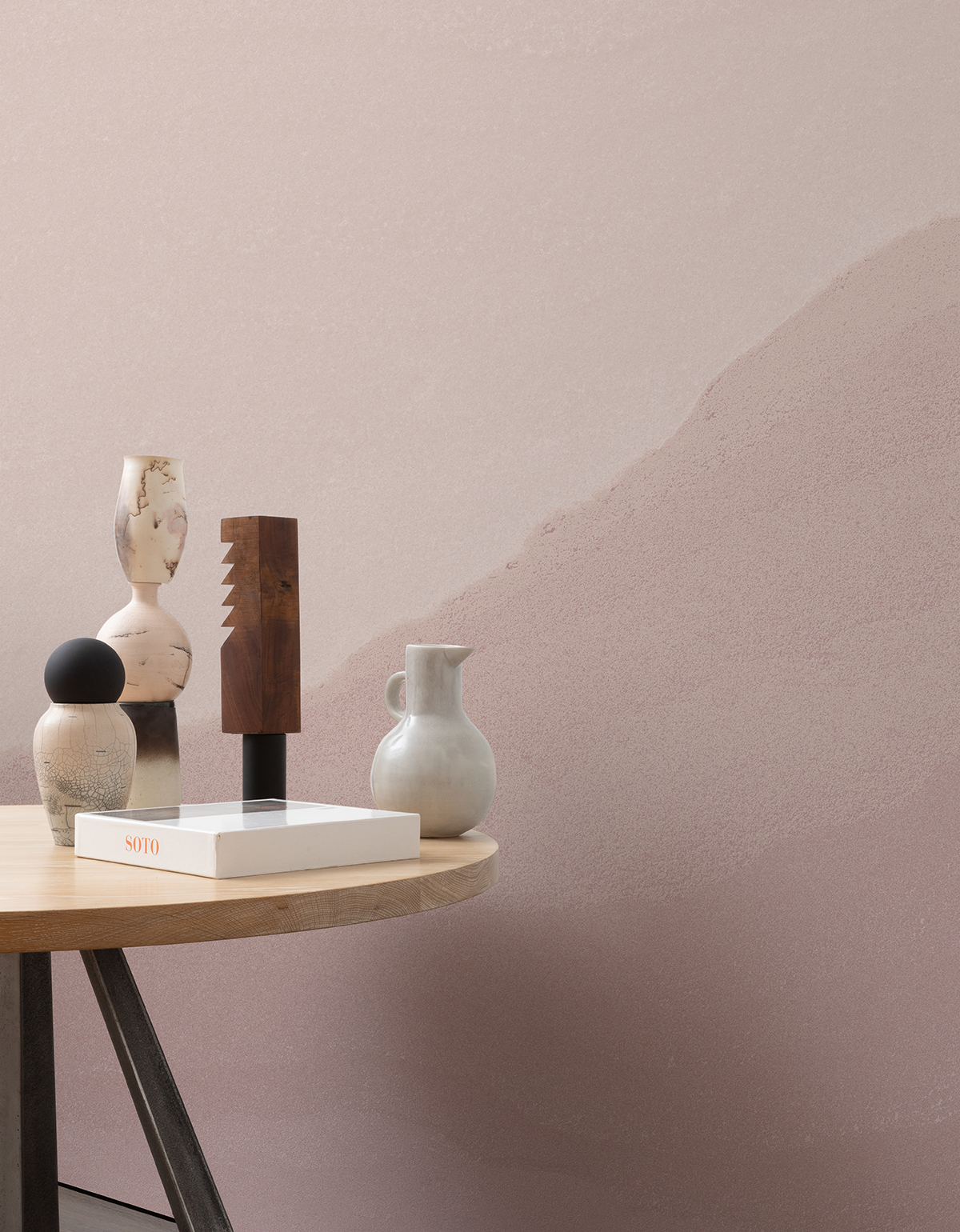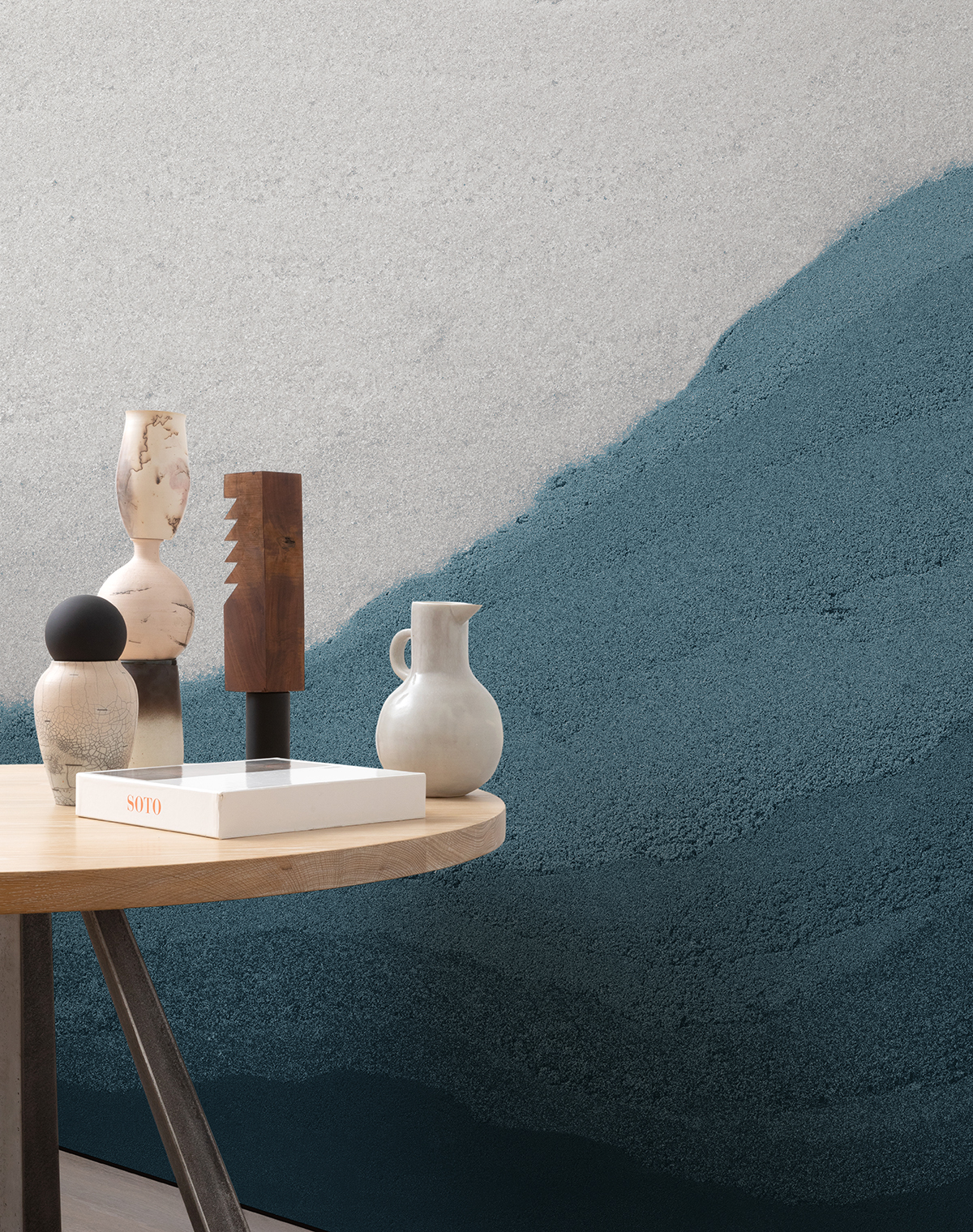 The Future Perfect
The Future Perfect presented a greatest hits booth — rattan chairs by Chris Wolston, masks by Eric Roinestad, silvered mirrors by Chen & Kai, etc. But these colorful works by Matthew Day Jackson — which have a kind of upgraded Maarten Baas aesthetic — were so new they weren't even photographed before they landed on the fair floor.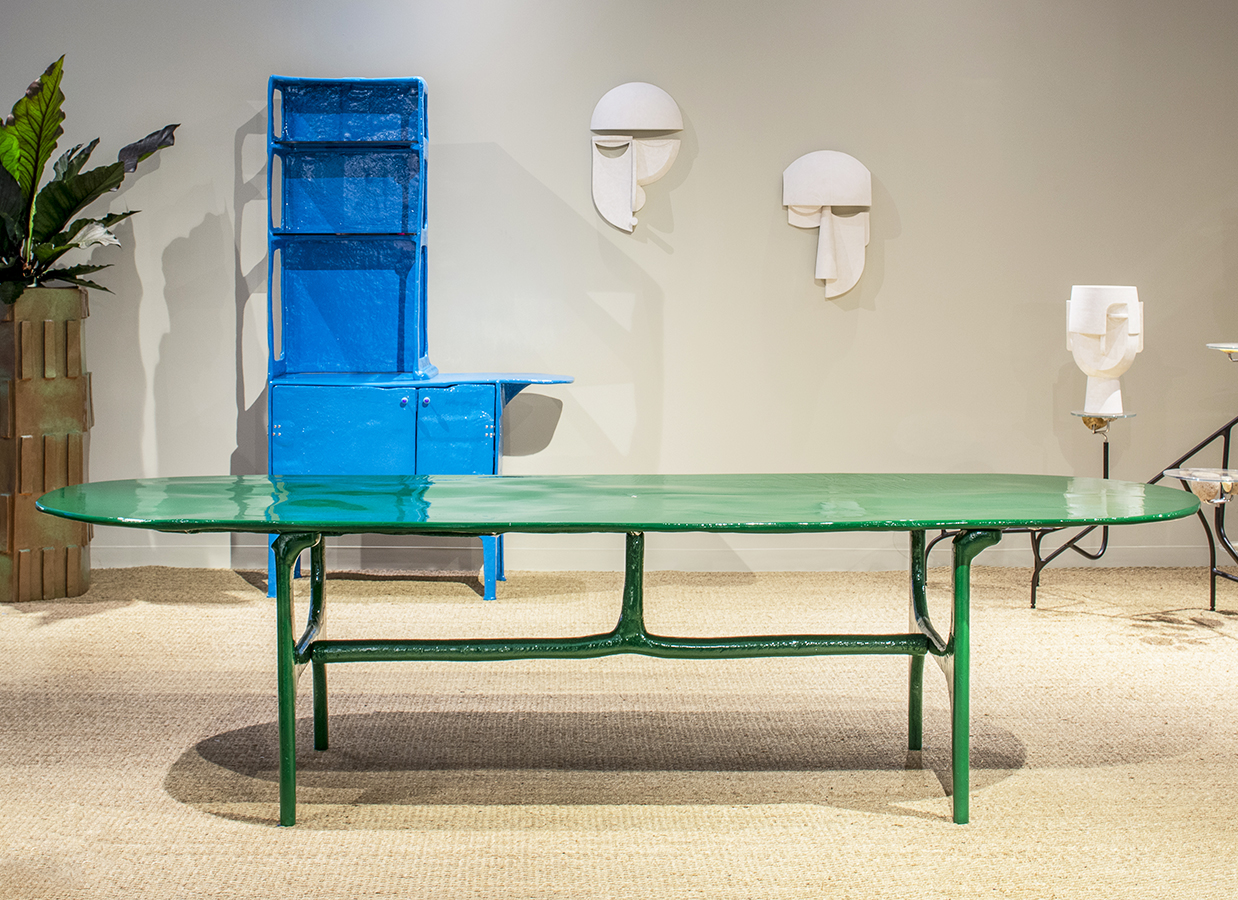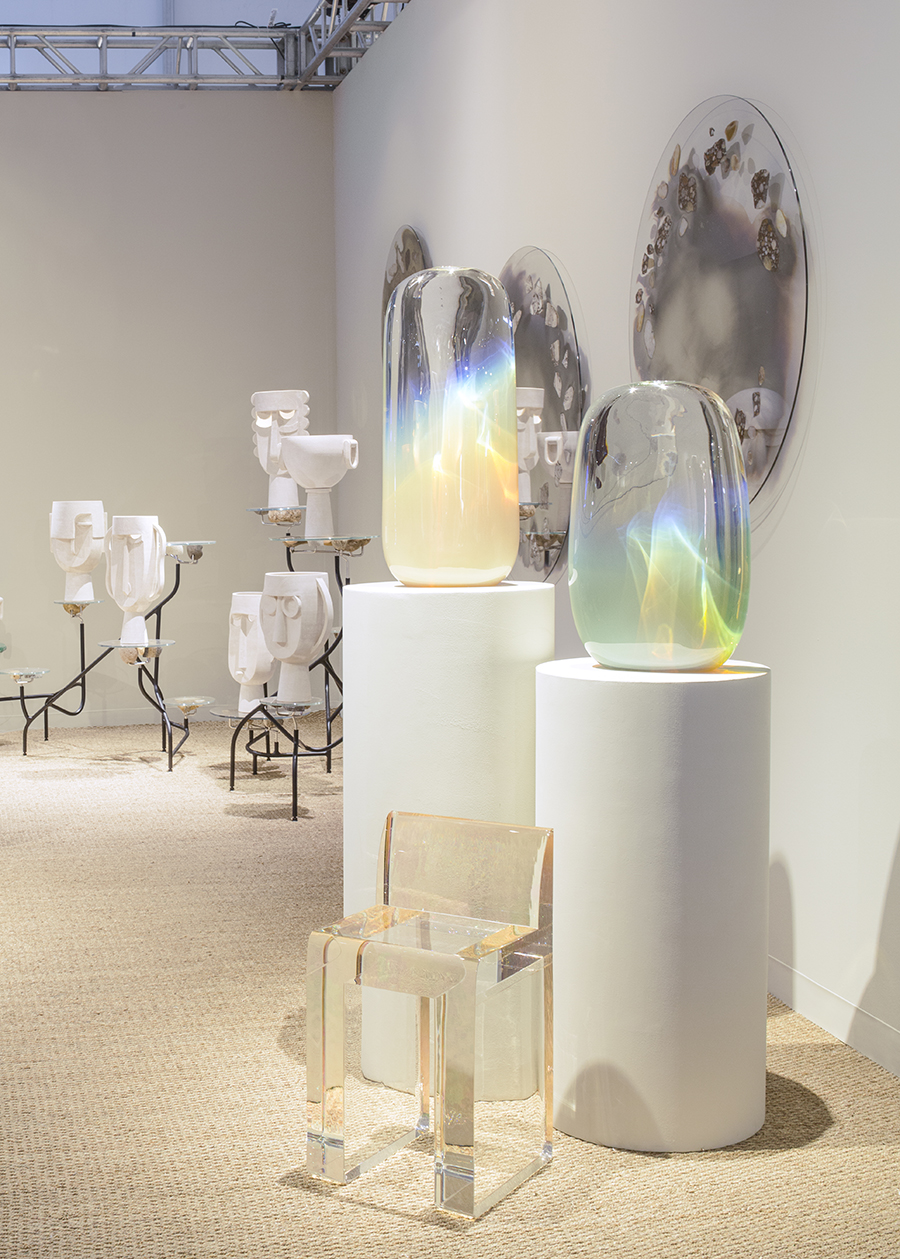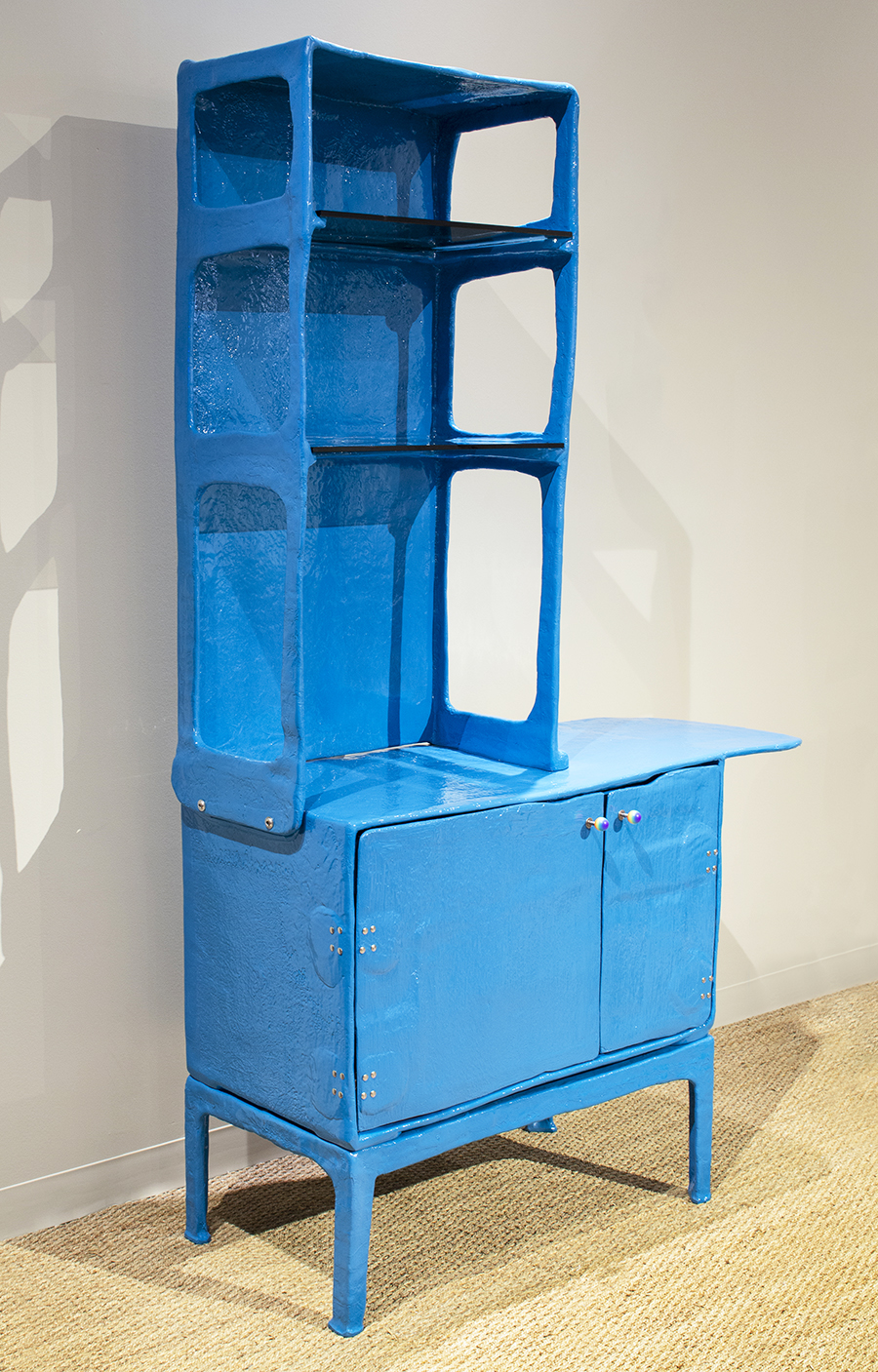 Instagram x Studio Swine
Did you know that Instagram has an @design handle? Extending beyond the online platform for the first time at Design Miami, @design presented designers @alleles, @devapardue, @teamkano, @mapprojecto and @yona.care, whose works address everything from self-care to illustration. Guided by the theme of #designforall, each work was presented in a booth designed by Studio Swine.