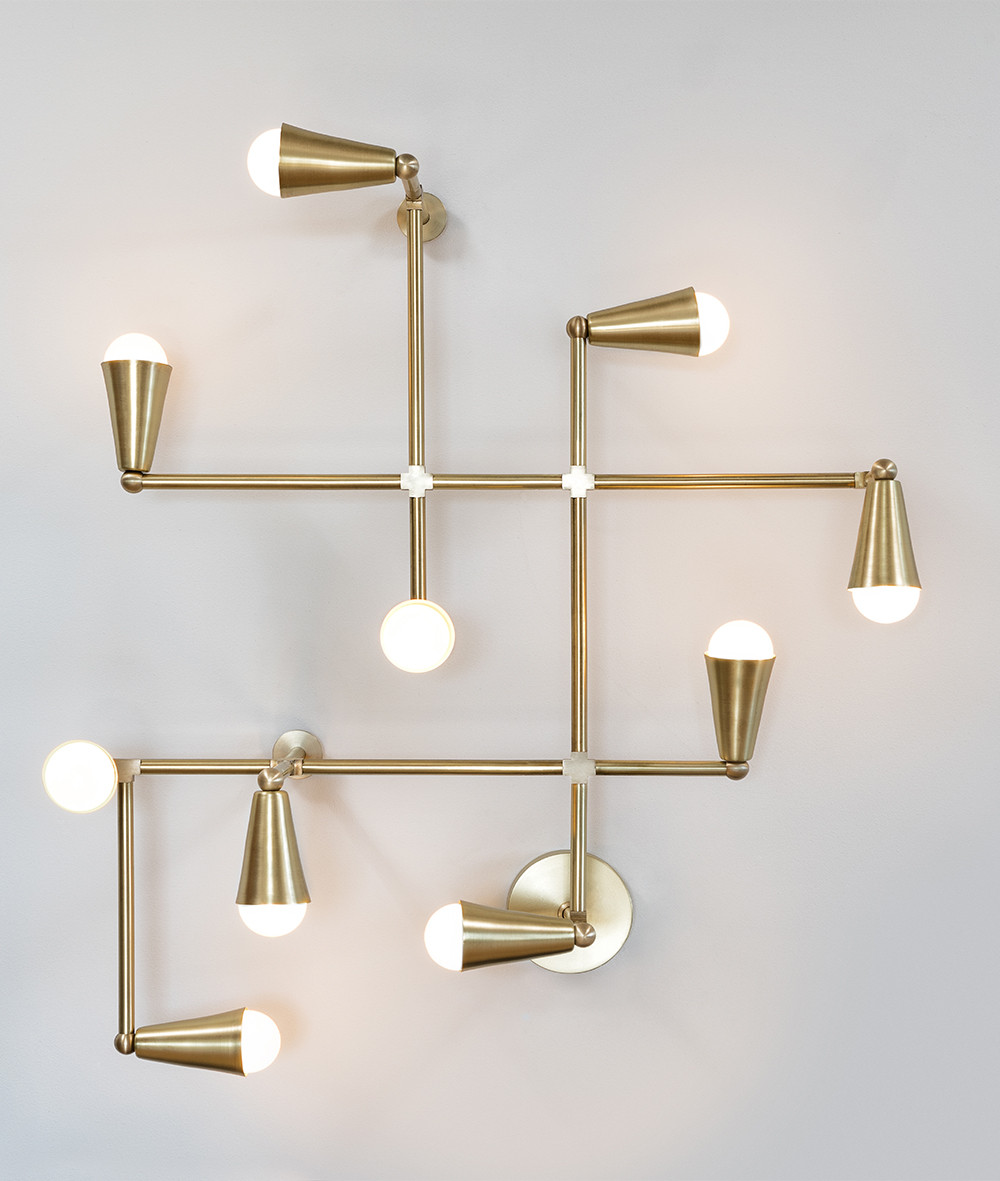 A weekly Saturday recap to share with you our favorite links, discoveries, exhibitions, and more from the past seven days. This week: Everything old is new again: midcentury-inspired lamps (like the gorgeous one by Toronto's Lightmaker Studio, above), Memphis-inspired tea trolleys, and an ancient Japanese tray garden re-imagined as a post-industrial panorama.
Discoveries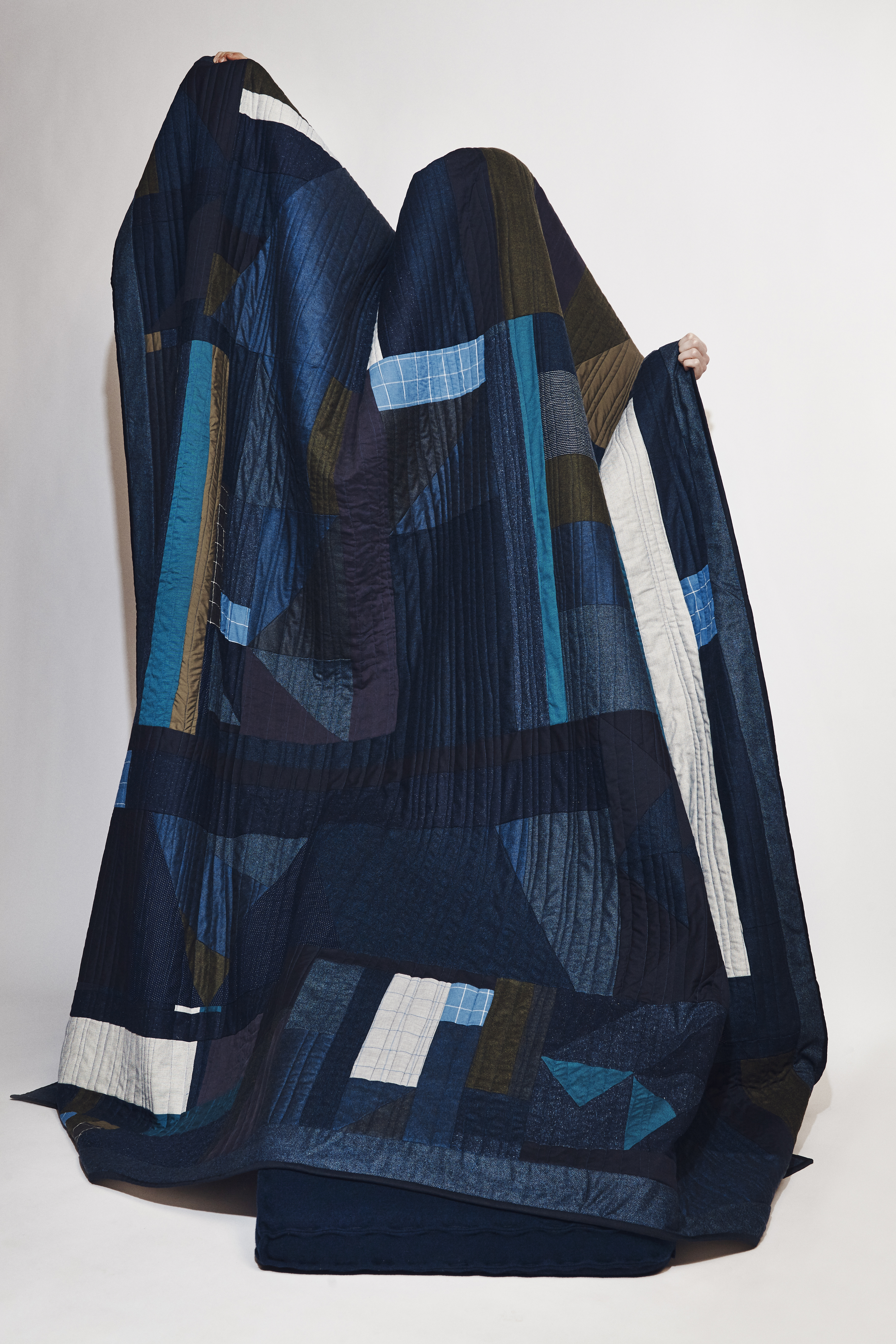 We've long had our eye on Daniel DuGoff, the architect–turned–fashion designer behind the menswear brand DDUGOFF, who was recently named to Forbes's 30 Under 30 List. But though we had reason to be impressed with his elevated-basics vibe and his design-inspired patterning, we never, as ladies, had any reason to actually covet any of his pieces for ourselves — until now. For his FW16 line, DuGoff deployed a geometric collage-quilt pattern on vests, jackets, overcoats, and, best of all, an actual, beautiful, want-it-now quilt.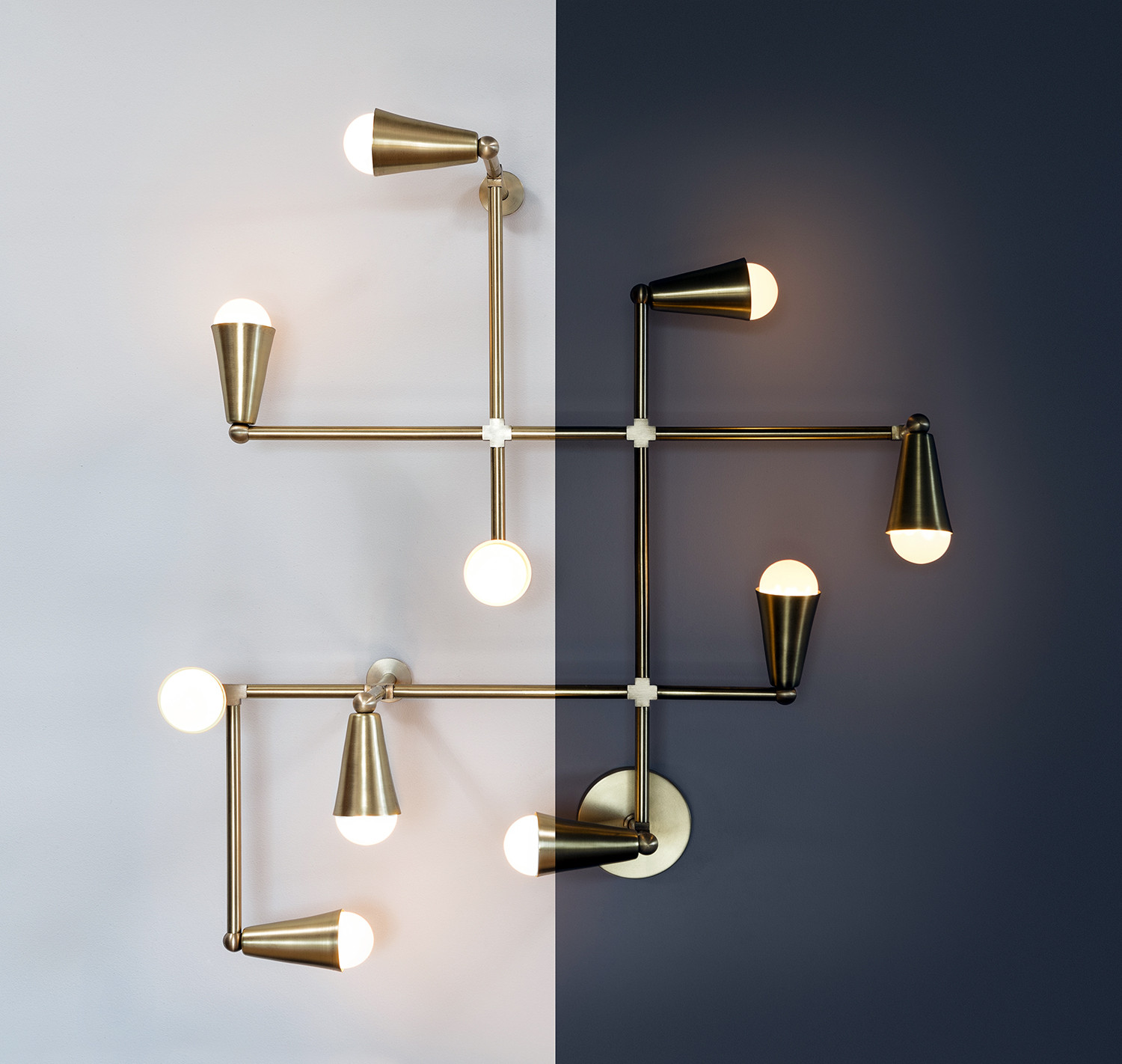 One of our favorite discoveries this week was this midcentury-inspired, brass Zig-Zag wall fixture from the new, Toronto-based lighting company Lightmaker Studio. Something this major and dramatic isn't a sconce, it's a sculpture. Just gorgeous.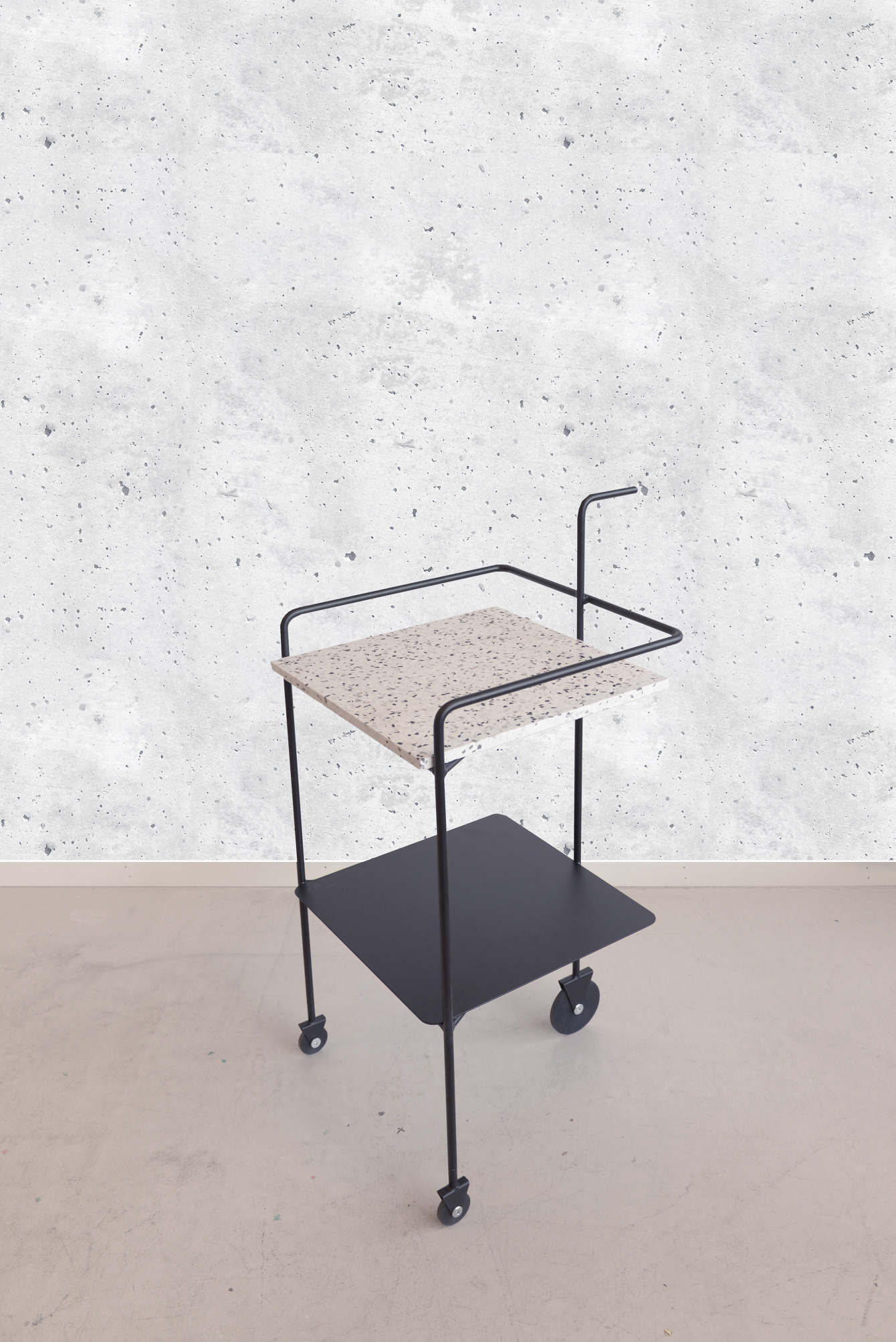 This bar cart by the Turkish-born, Copenhagen-based designer Derya Arpac also claims midcentury as its inspiration, but we're feeling more of a Memphis vibe with its triangle casters and terrazzo surface.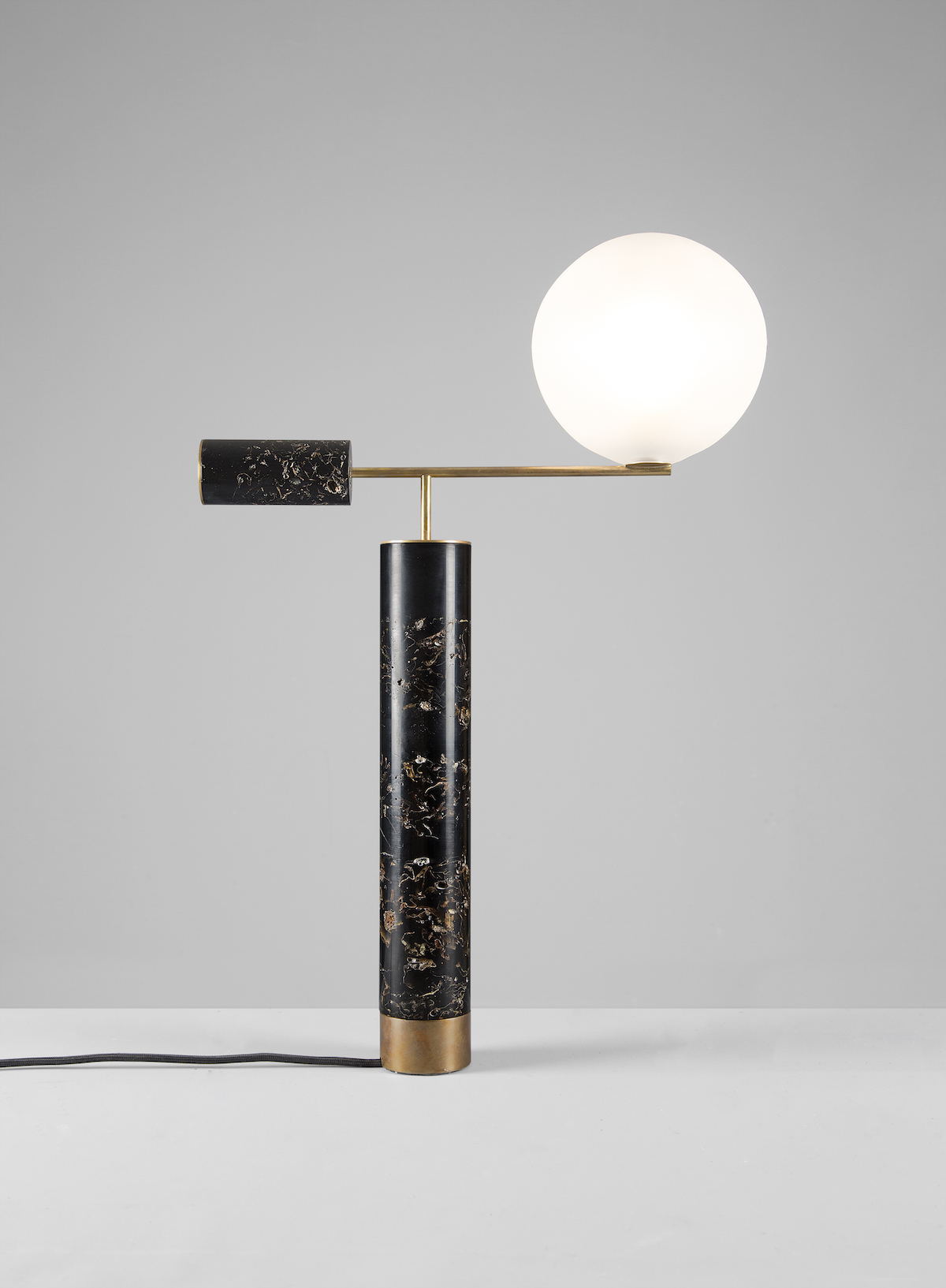 Another glamorous lamp, this one courtesy of British artist Marcin Rusak. Its pattern is derived from flowers encased in black resin; called Flora, it's an expansion of Rusak's botanical experiments we featured last year.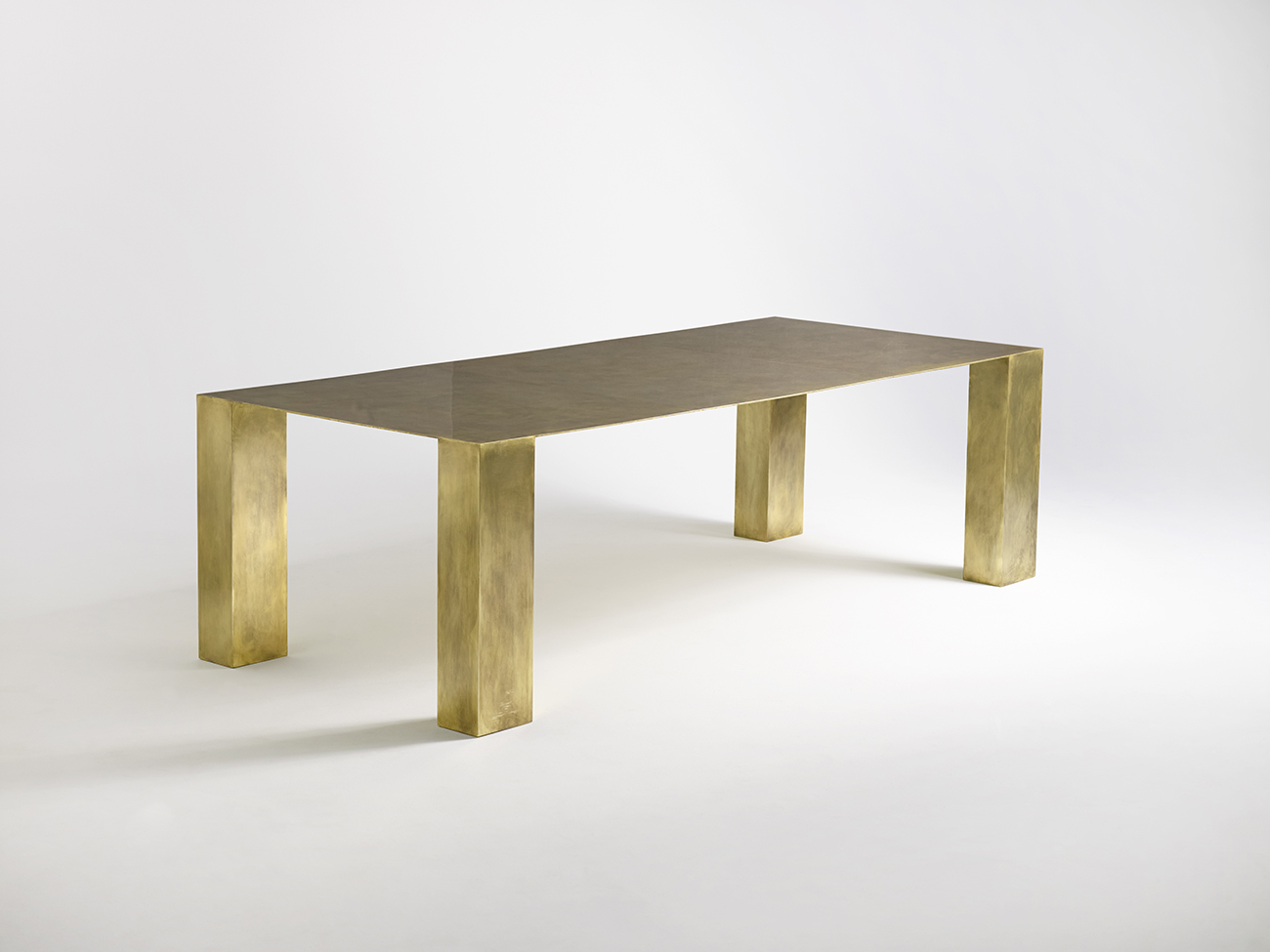 Another week, another model home: After ogling Architecture at Large's Printing House interior earlier this month, we're at it again, this time with XOCO 325, an old chocolate factory in Soho that's been filled with SU friends (and American Design Hot Listers) like Calico Wallpaper, Apparatus, and Brian Thoreen, whose dining table is pictured above.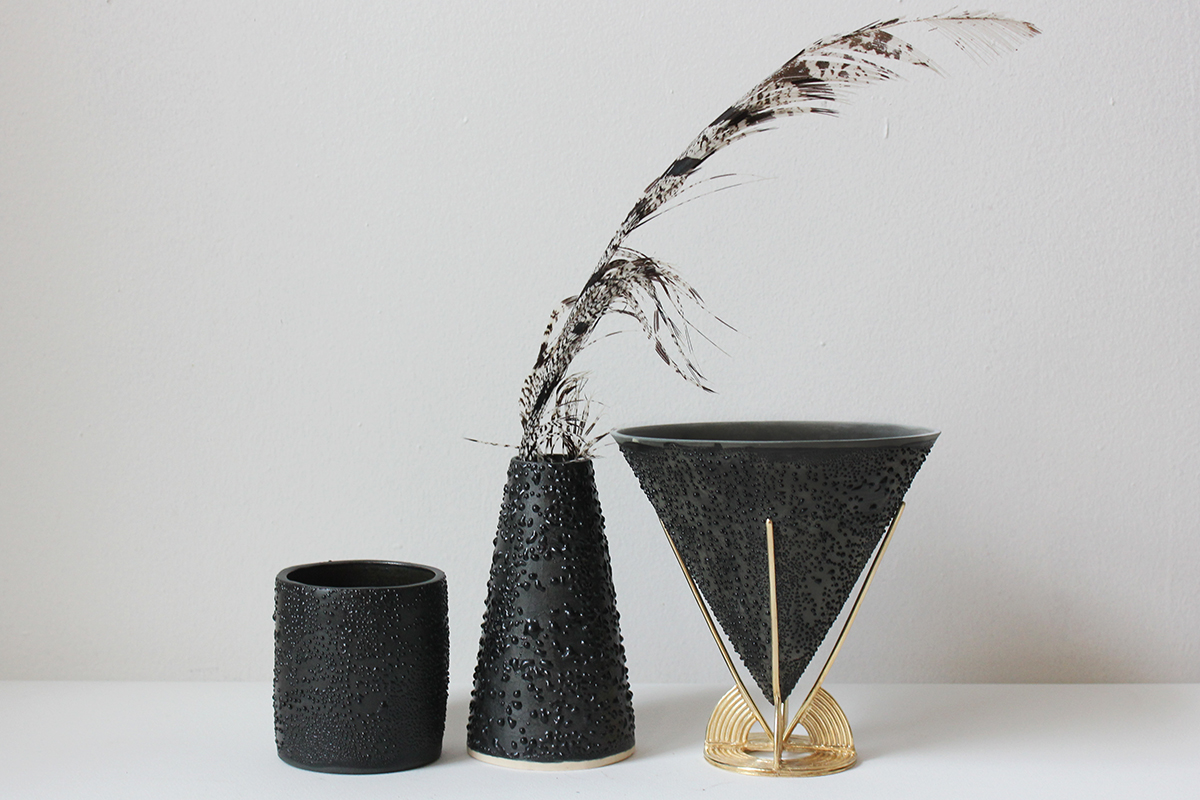 The online handmade housewares shop Bulletin introduced us this week to the work of Malka Dina, the ceramics collection of Brooklyn-based artist Elana Noy. We love her stippled Black Dew series; the Cone Vase is for sale via Bulletin.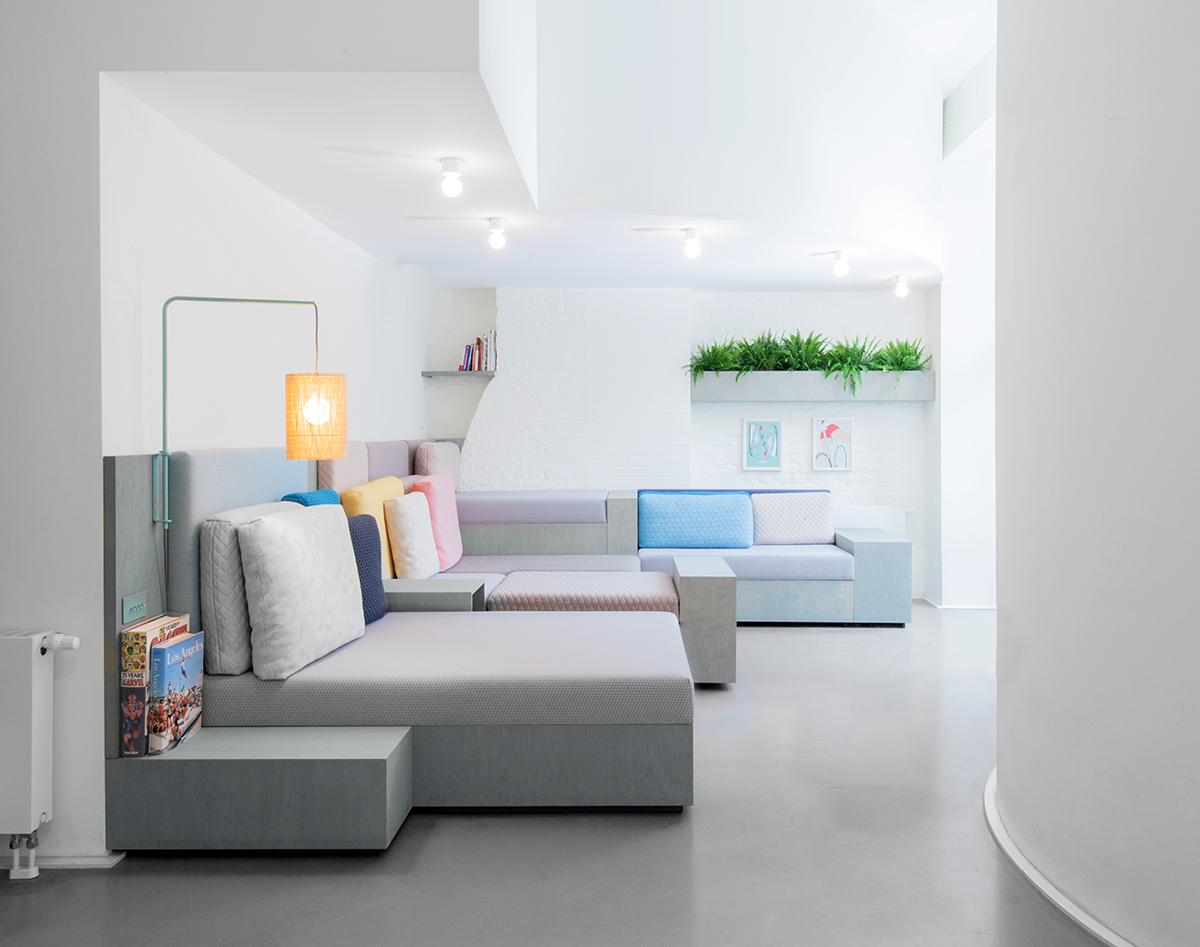 We got news this week from the Berlin collective Llot Llov about two pretty spaces they've completed in the heart of the German capital: MABU, a sprawling apartment whose kitchen, dining room, and living room (above) are all their designs, and another that serves as both apartment and showroom for the collective's members.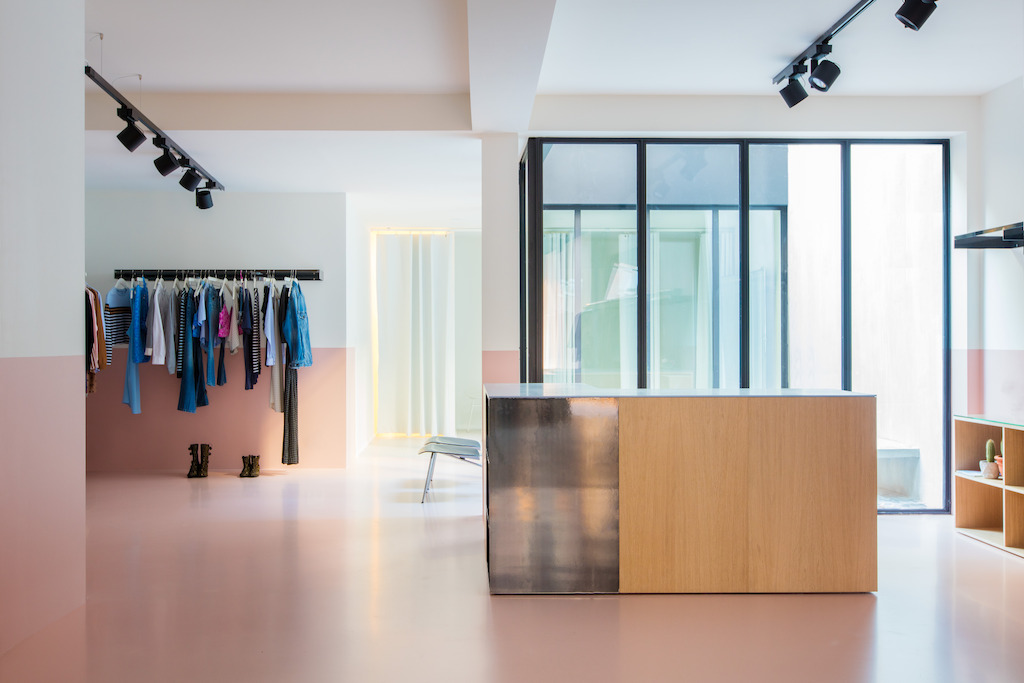 Fun fact: I once won a trip for two to Antwerp, and, while there with my sister, fell in love with the women's fashion shop Step by Step (which is famous for its massive front-window collection of Barbies). The shop recently moved and its airy new interior was designed by the up-and-coming Antwerp firm Dialect.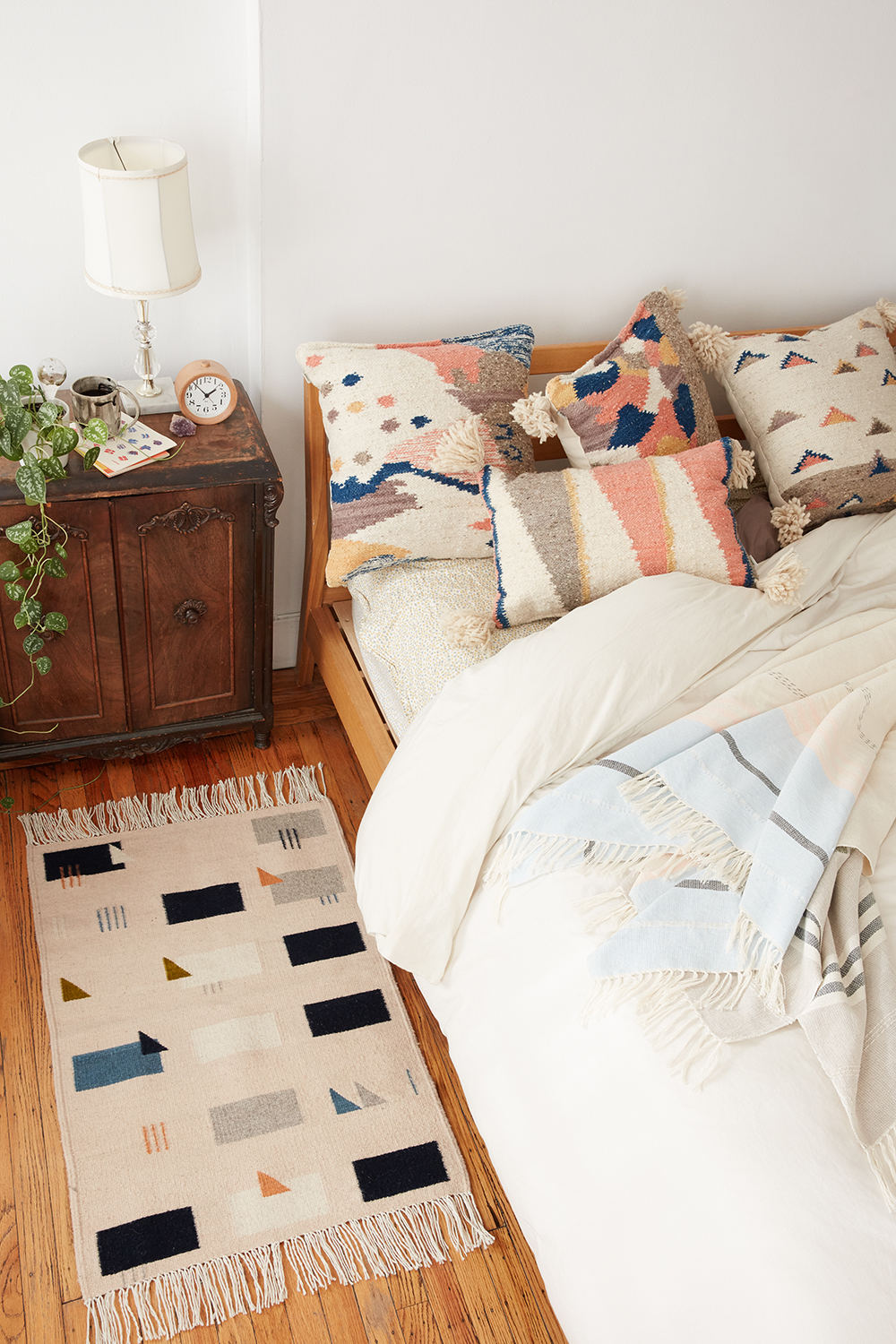 We'll be attending NYNOW this week for the first time in more than a year, and judging by the previews we've been getting it's going to be a good year. Sara Berks of MINNA, the designer behind this amazing pillow and this fave weaving, is releasing a full-fledged homegoods collection, complete with tea towels, blankets, pillows, and geometric rugs like the one above.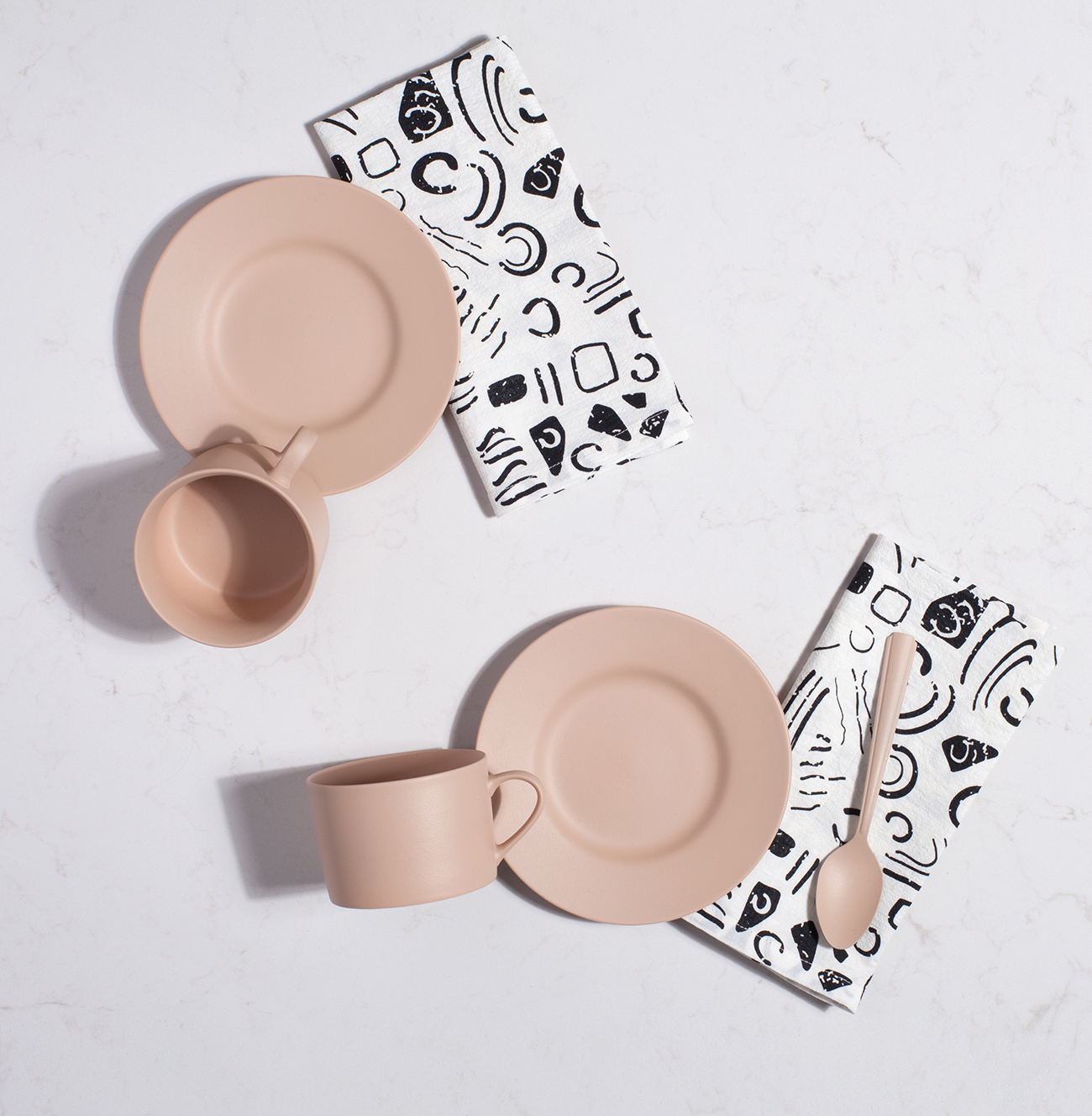 Another gem from NYNOW: this graphic, black-and-white napkin set by the Portland, Oregon–based studio Nell & Mary. We'd hoped the blush-colored dinnerware was also a new product, but alas, those are a thrift shop–spray paint situation.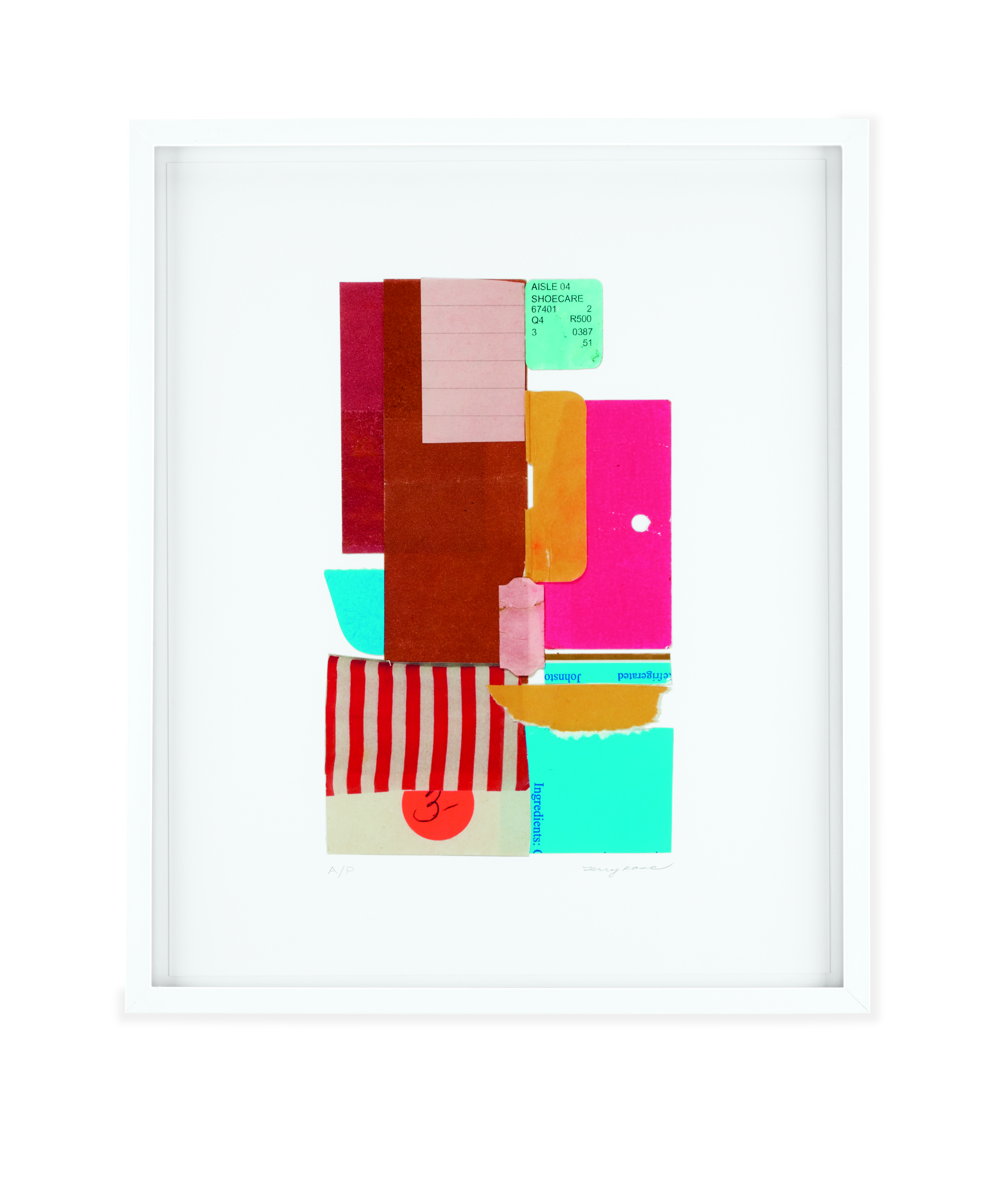 While previewing the new Room & Board collection this week at the Minneapolis brand's Chelsea flagship, we noticed for the first time what excellent art they have as well. We love this Clyfford Still poster, and really really love these limited-edition collages by Terry Rosen, composed from ticket stubs, sales receipts and more.
Links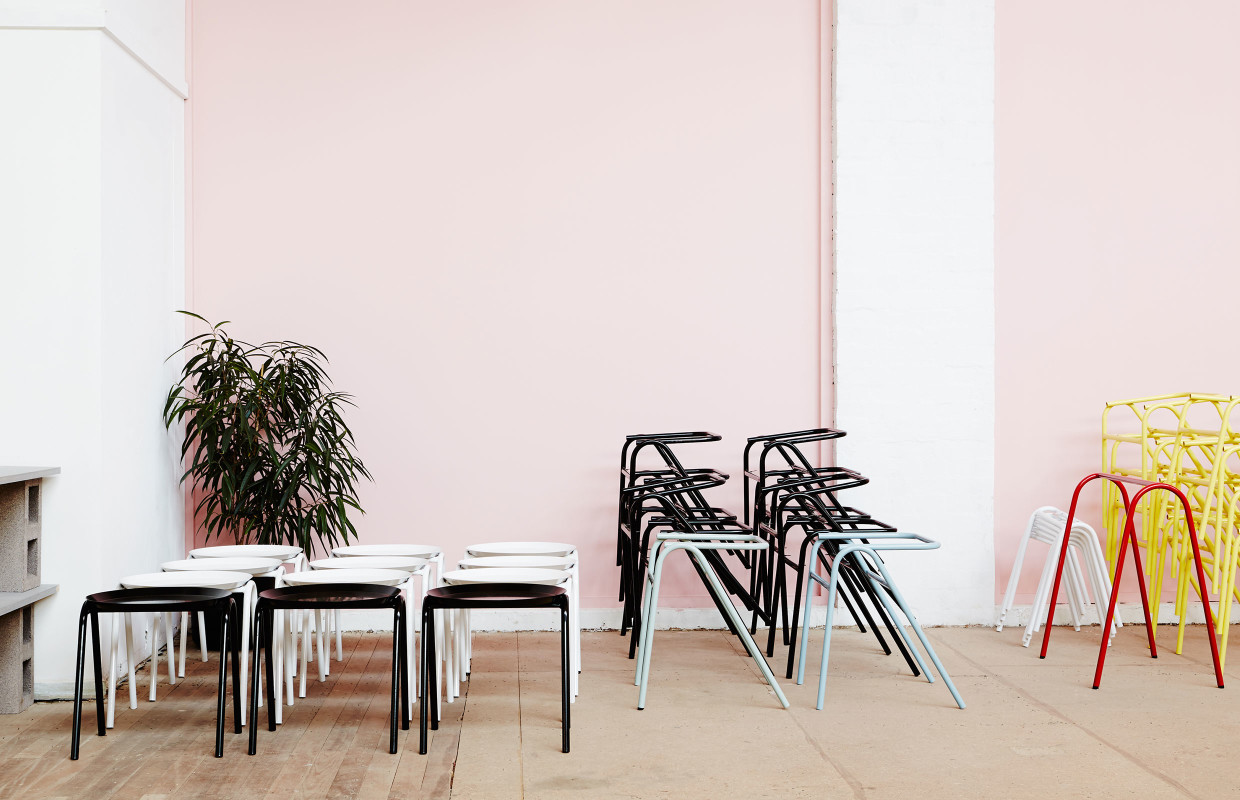 We featured Melbourne designer Dale Hardiman on the site earlier this winter, when he was on the verge of moving studios, so we were happy to see his new digs featured this week on The Design Files. He shares the space with his Dowel Jones partner-in-crime Adam Lynch.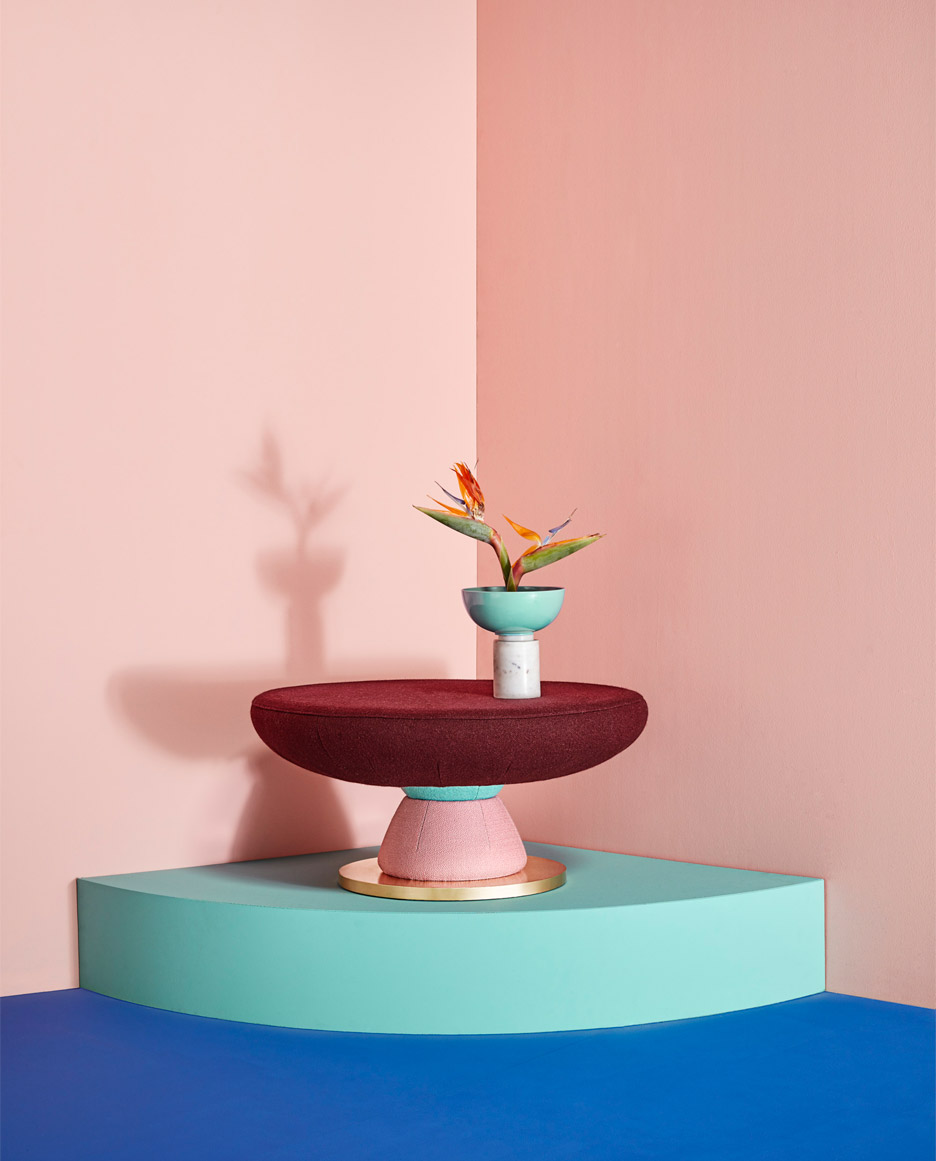 We found the Memphis revival alive and well on Dezeen this week, with this colorful collection of upholstered furniture by the Valencian studio Masquespacio. Inspired by toadstools, the rounded pieces are covered in bright hues from Raf Simons' Kvadrat collection.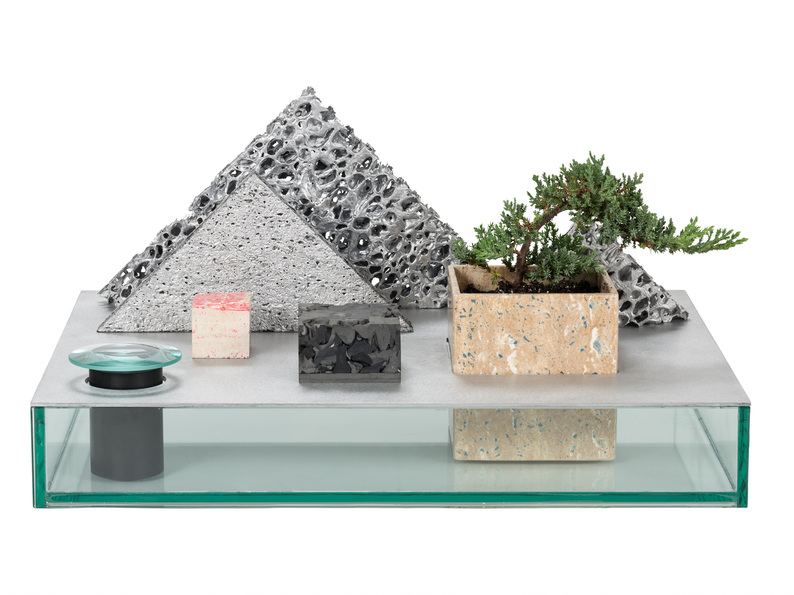 While poking around the website for the New York gallery Chamber this week, we stumbled upon on of our favorite things ever designed by Chen Chen & Kai Williams — a re-imagination of a traditional Japanese garden tray, that substitutes industrial metal products like aluminum foam and resin-treated travertine for the bonsai trees and natural stones typically used in such products.