06.23.20
Lex Pott's Pandemic Pastime: A New Series of Hand-Woven Checker Chairs
Just when we'd almost begun thinking of him as "the candle guy," his pillars and tapers seemingly having colonized every store in New York, Dutch designer Lex Pott posted a photo on his Instagram late last month of a single eye-catching chair wrapped entirely in hand-woven nylon straps. We noticed it immediately mostly because ever since we published this story, we've been hyper-aware of anything covered in checkers. For Pott though, the pattern had more to do with technique than trends — when he first experimented with strap-weaving back in 2016, for a daybed and stool shown with Giovanni Beltran gallery at Design Miami, it was about finding ways to work with a stock material. And when he resurrected it this spring, it was about finding ways to continue creating with his hands during a global pandemic that made it impossible to do much of anything else. We did a mini interview with Pott, below, to find out more about the project.
How did you arrive at the idea to start experimenting in this way? Also you mentioned that the chairs are an investigation of "how woven patterns can define form" — tell us more.
The reason I started this project is because I love to work with standard materials, like in this case the nylon straps. Usually the pattern on woven chairs made from straps like these is done in parallel to the lines of the piece. But I decided one day to do a test by rotating the weaving pattern by 45 degrees. This produces diagonal lines and squares, and the nice thing is that a modularity in half and full squares appears. The shapes that are created actually follow the rhythm of the cubes and it makes a skin around the furniture. The proportions are all the equivalent of full or half diagonal cubes. So in that case the pattern fully creates the form and proportions. The thickness of the material we used is exactly one diagonal cube.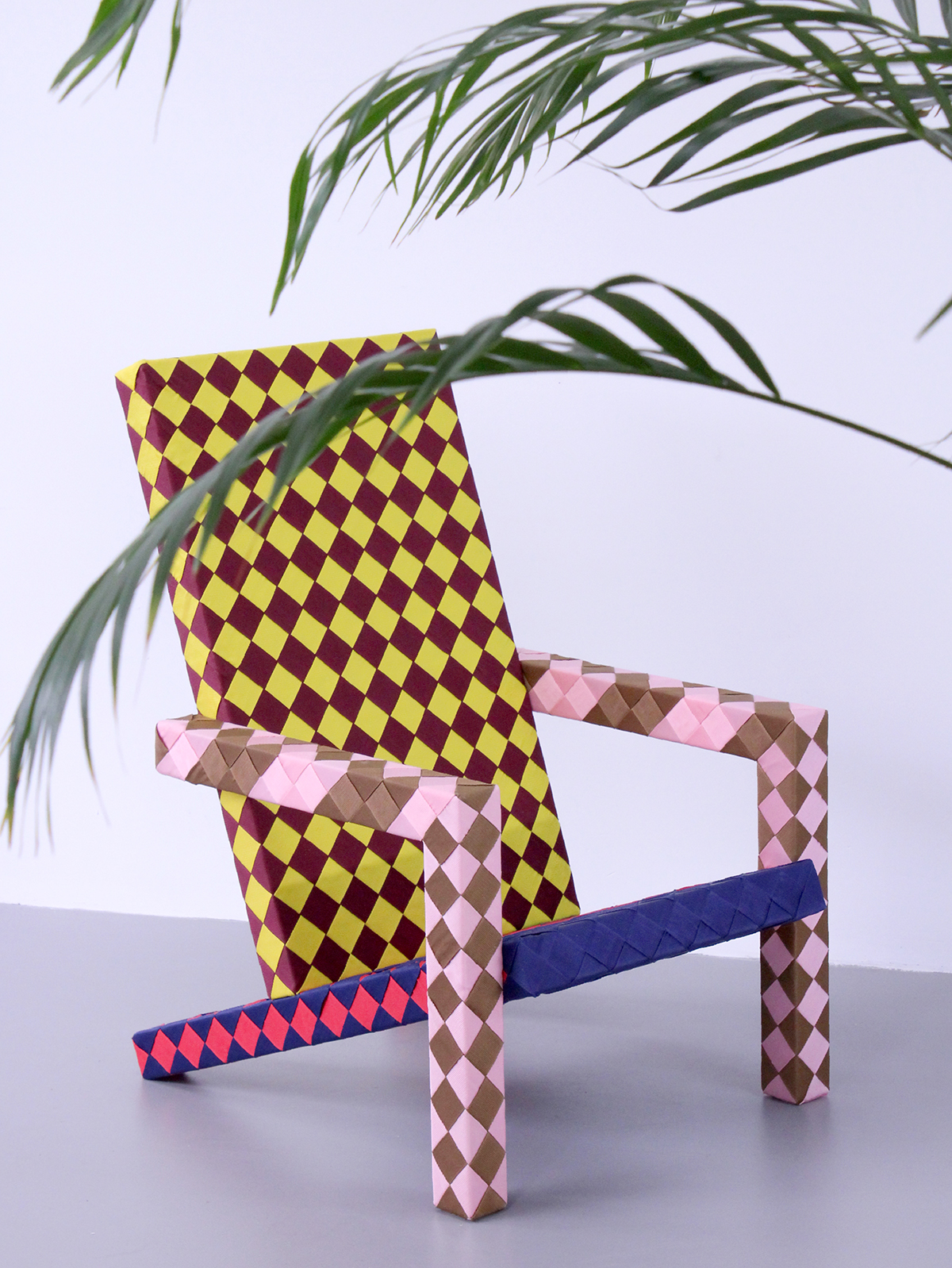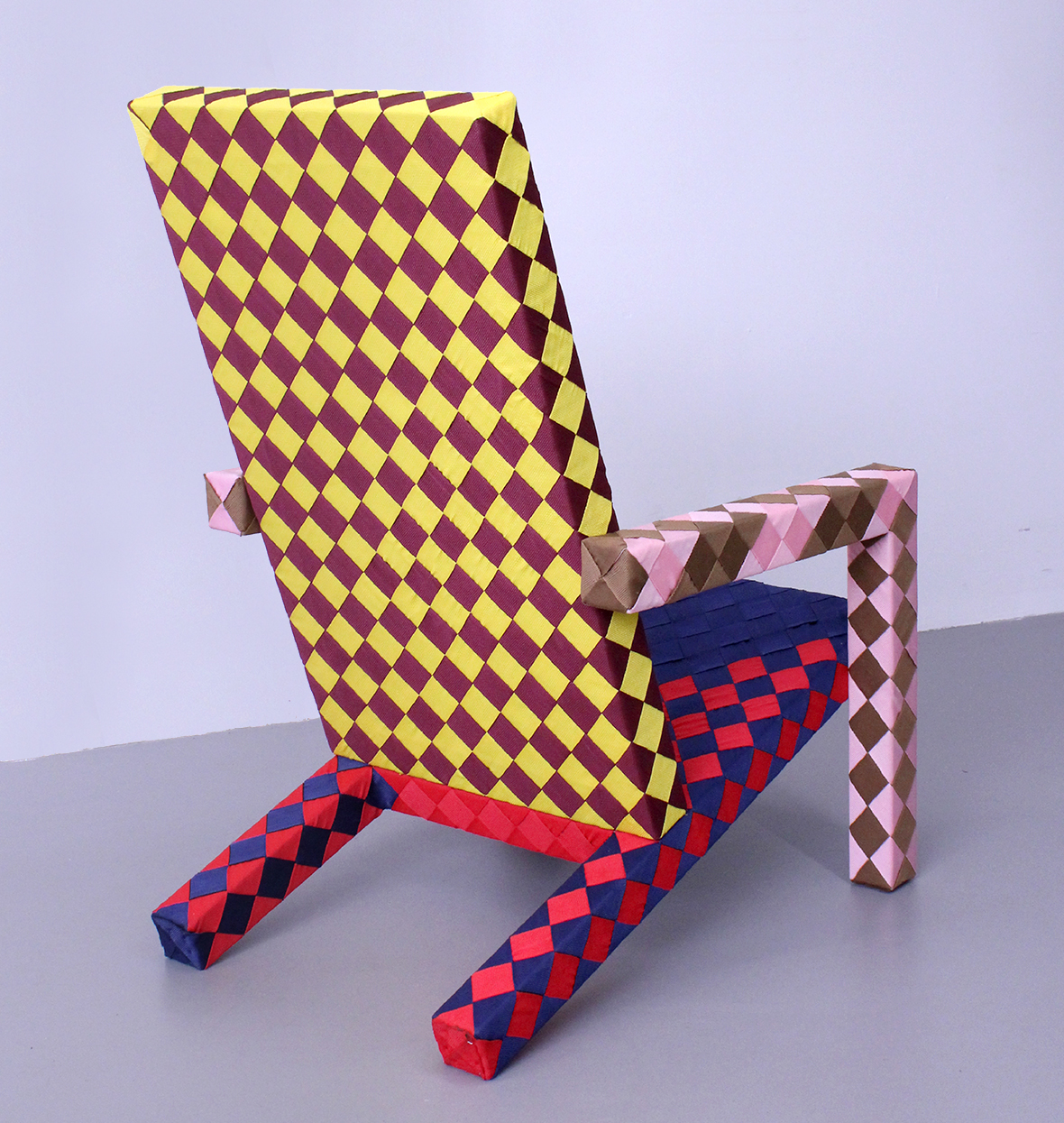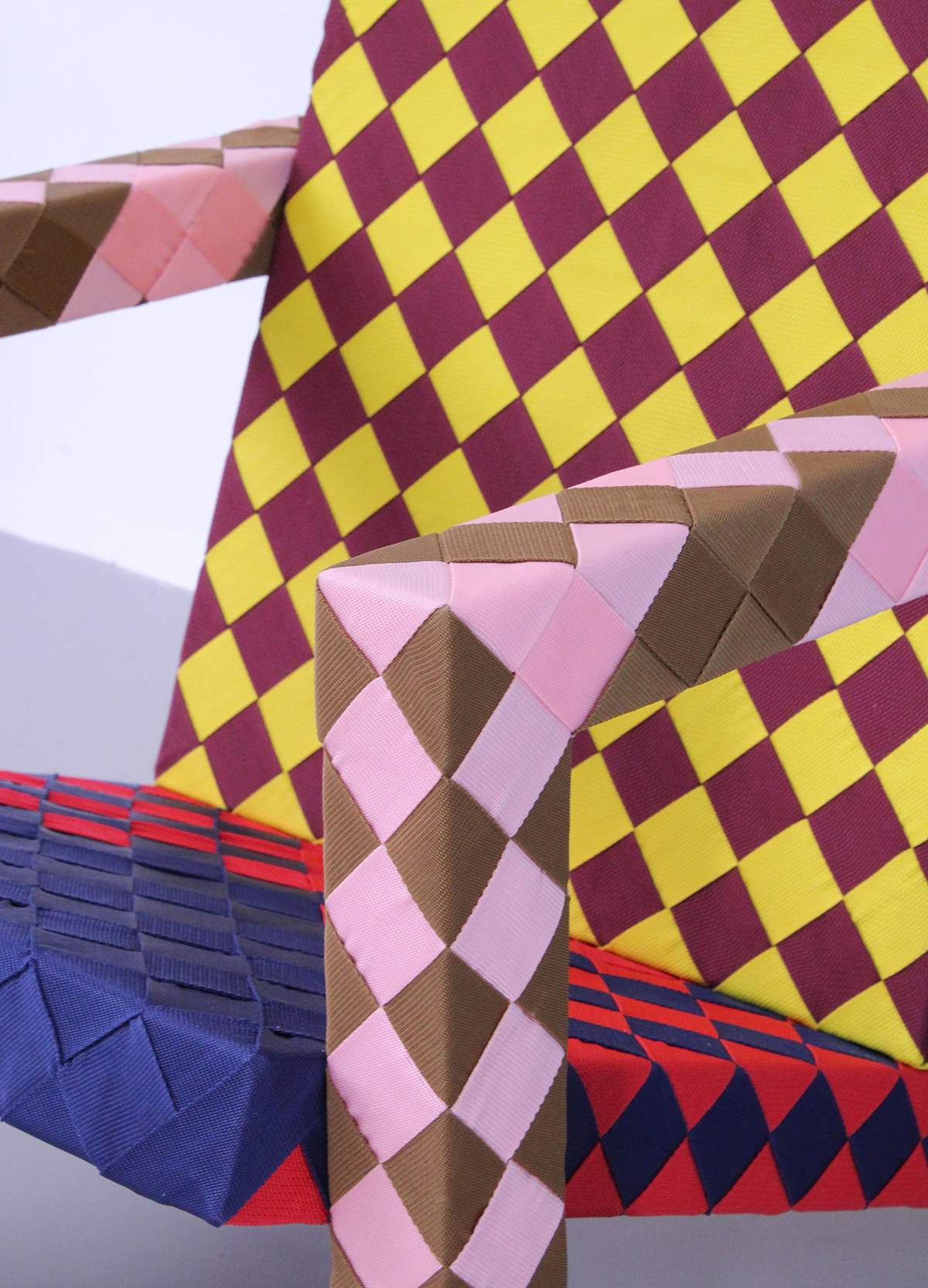 Were you looking at particular references when you started? For me I'm reminded of the weaving patterns on Shaker chairs, and the shape of Adirondack chairs.
The project was actually inspired by colorful African weaving patterns, and the gridded furniture of Superstudio. I once had a present that was an African bowl woven from electrical wires. It's been on my desk ever since, and I like the delicate patterns and color combinations a lot. I also deeply admire the skills the African artisans have in weaving.
The weaving patterns on the chairs aren't totally regular. You change the pattern in certain parts. Why?
What I really like about the diagonal weaving is that by covering the wooden frame, it becomes a continuous line, like a helix or DNA structure, to wrap the timber frame. The weaving starts very regular, and when I thought about the project I assumed it would be a regular checkered pattern. But then, as I was following the grid structure, new systems or patterns appeared, as you can clearly see in the armrests and seat. I love these unexpected outcomes a lot! Since I'm very hands-on I always embrace these variations and unexpected outcomes.
This is a project that is made with your own hands. As your career has advanced, how often are you still working with your hands, and was that part of the appeal of this idea? Lately you've had more manufactured releases.
It think both the checkered chairs and the candles are an outcome and a positive result of the COVID-19 crisis. While most of my projects were postponed or cancelled, I decided not to wait before fairs and supply chains would reopen, but to take matters into my own hands. By creating things myself, I can be flexible, experimental, and only make something when there is a demand.
The first candle and chair were personal demands, since I wanted a new candle and deck chair for my own home. The rest are all made to order. I think this flexibility can only work in a smaller independent company with self-produced items.
The nice thing about making something in the studio is that you can really understand a piece and see it as an evolution. For both the candles and the checkered deck chairs, we get better as we go, and I would like to continue discovering more about them.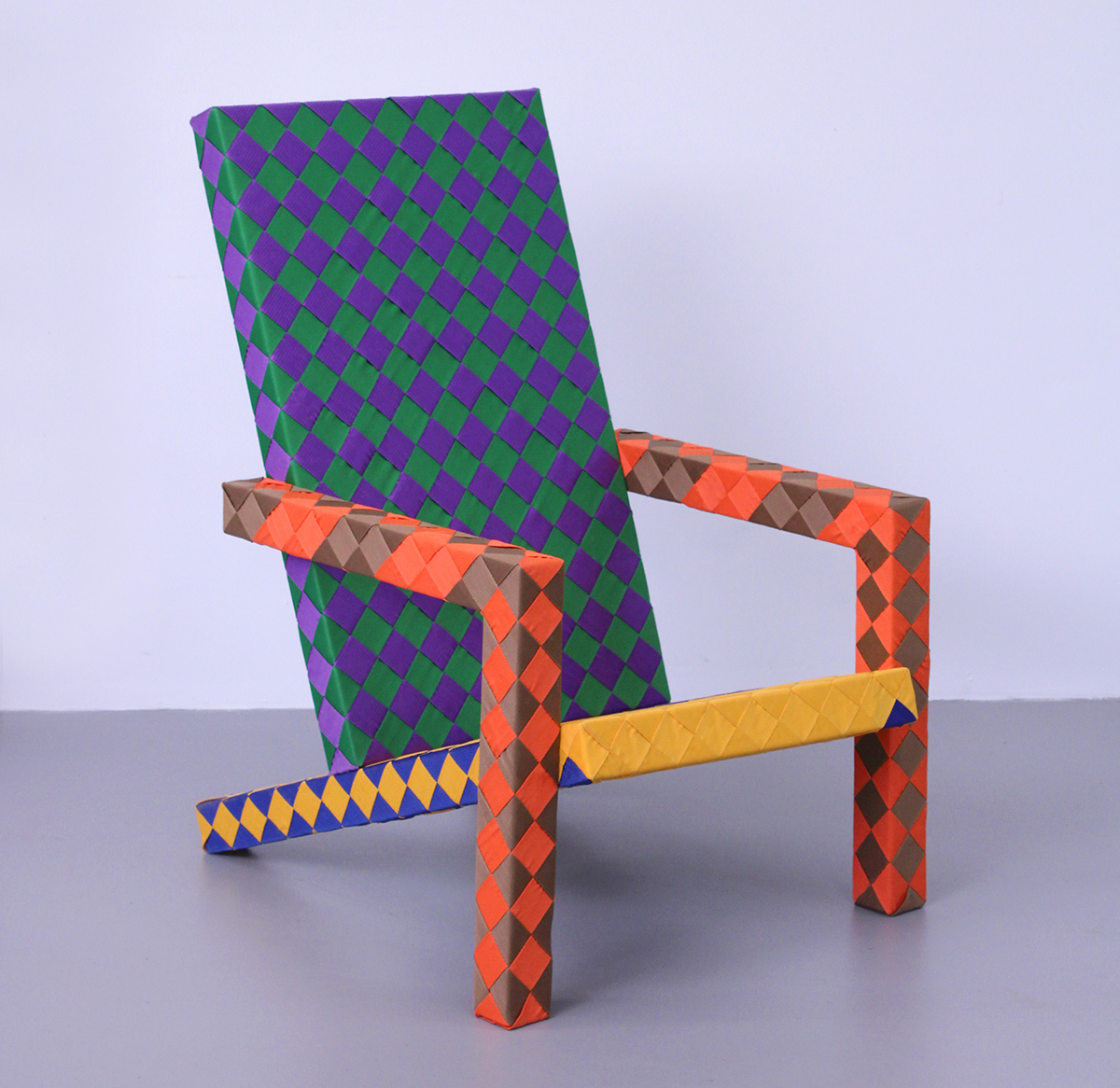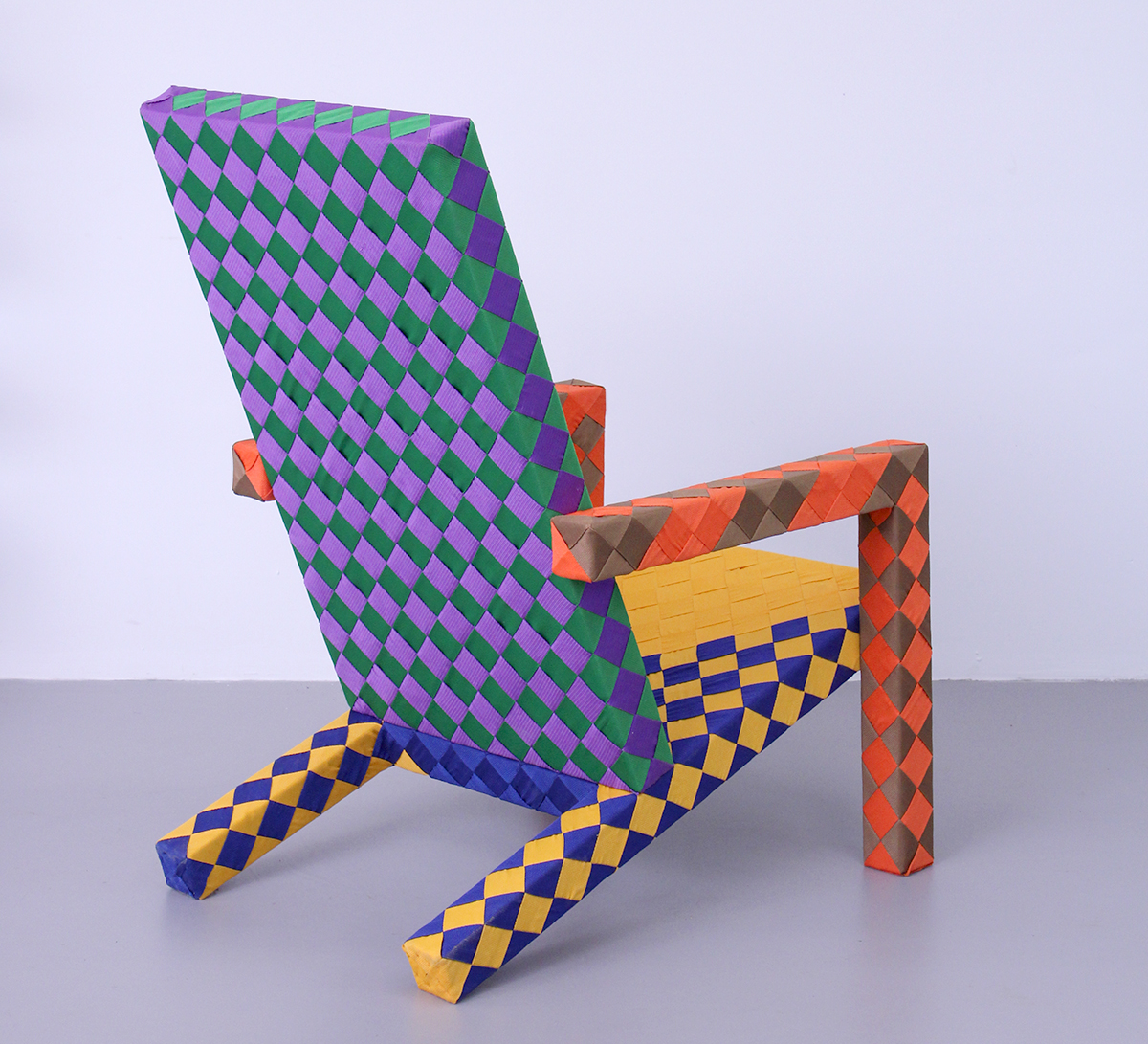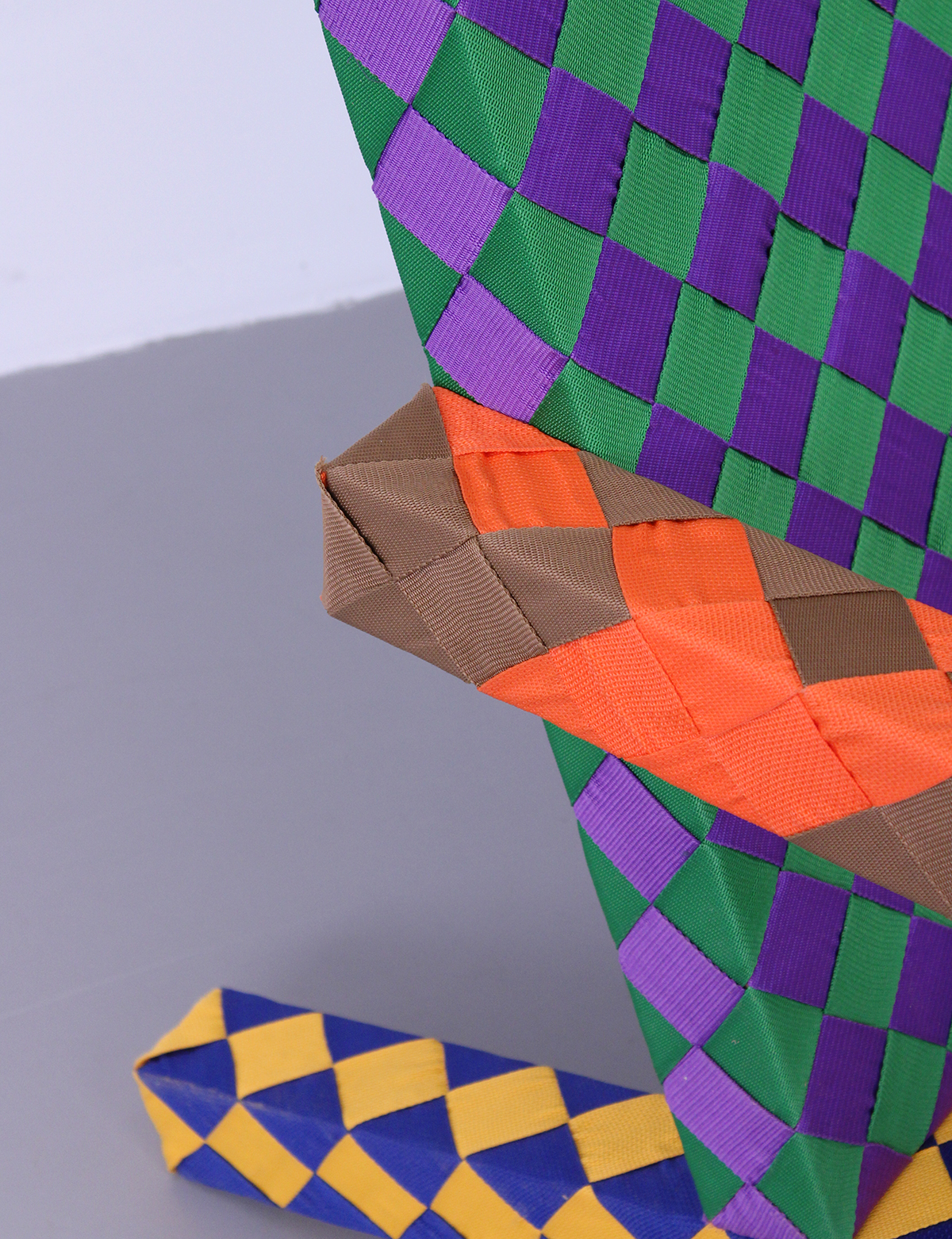 These chairs are, for me, really about color — it seems like that's become a defining element of your work. Did you intend that from the beginning?
Yes. Actually over the past few years I used more and more color, and also used it as a starting point rather than a styling decision at the end. Color is huge topic and very complex. I'm still learning a lot, and somehow I get more and more fascinated with various philosophies on color, ranging from Johannes Itten to Hella Jongerius. At this moment color has become more and more the key feature of my work. In the beginning I was afraid to use color, but over the course of doing more projects, I always use color as a defining element or starting point.
What's the plan for these chairs, or this technique, and what else are you working on for this year?
The deck chairs are an ongoing investigation. I hope we get commissions out of it to study further. At this moment we are planning to do dining chairs, and my ultimate goal would be to see a table with 6 or 8 dining chairs that are all woven, where every chair captures a pattern or color combination that intrigues me. I also think the more diverse the family is, the stronger the harmony will be.
For this year, while COVID still has a significant impact on our lives (or at least, my life), I hope to focus on working on independent, self-initiated work. For now I still have plenty ideas to fill my time for this year, with studying candles and weaving. I graduated in 2009 when the financial crisis was at its worst, and it feels a bit the same now — just working from a personal necessity first and then seeing who else appreciates it. And working hands-on. I actually also missed it and I realize that hands-on work is something that makes me happy. The basics of design. To make something and understand it.