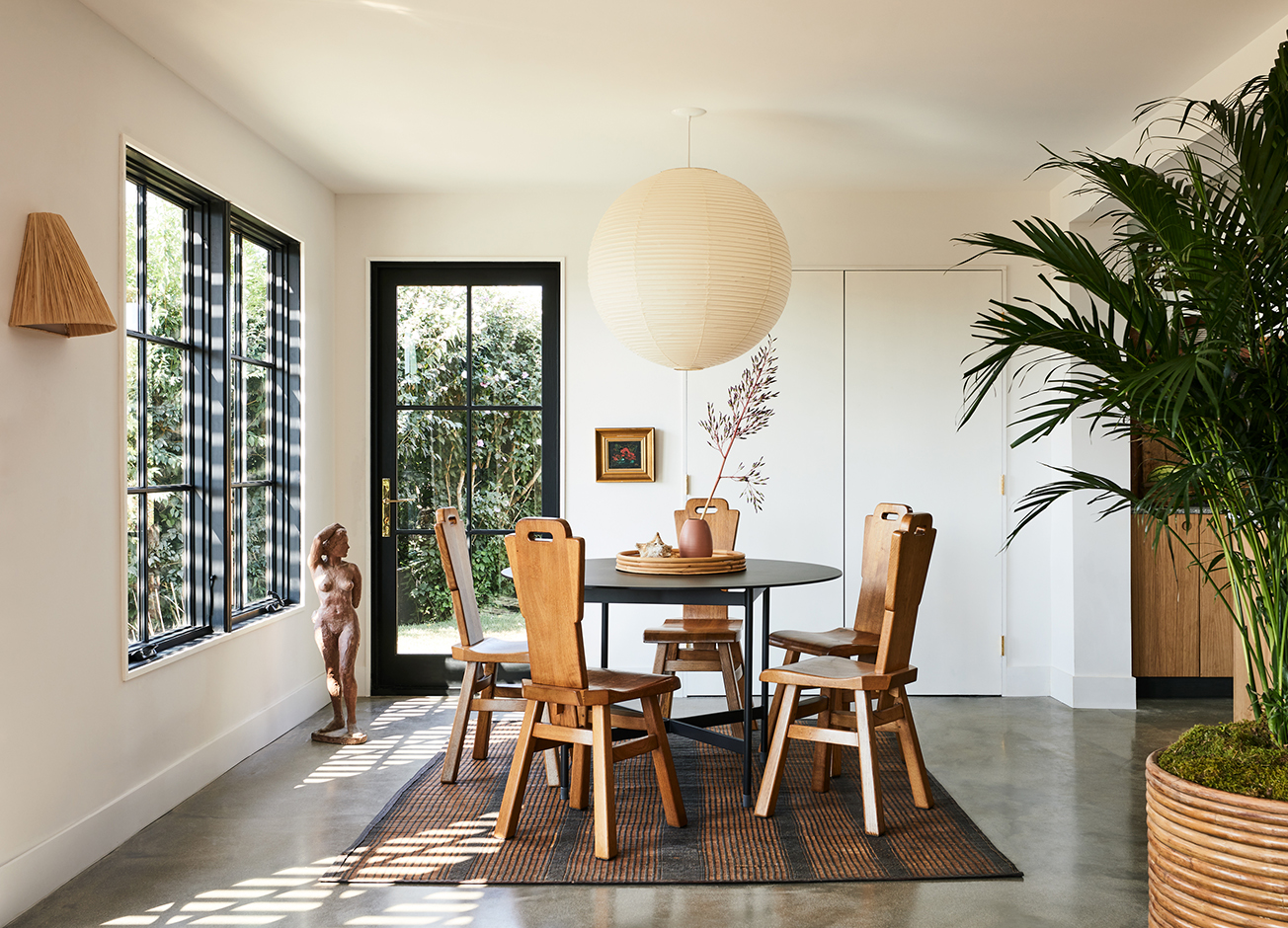 A weekly Saturday recap to share with you our favorite links, discoveries, exhibitions, and more from the past seven days. This week: Robert McKinley's new Montauk vacation rental — which isn't necessarily "casual" as advertised, but is extremely chic nonetheless — a bevy of IRL exhibitions in London and Milan, and an explosion of florals in Copenhagen. 
Discoveries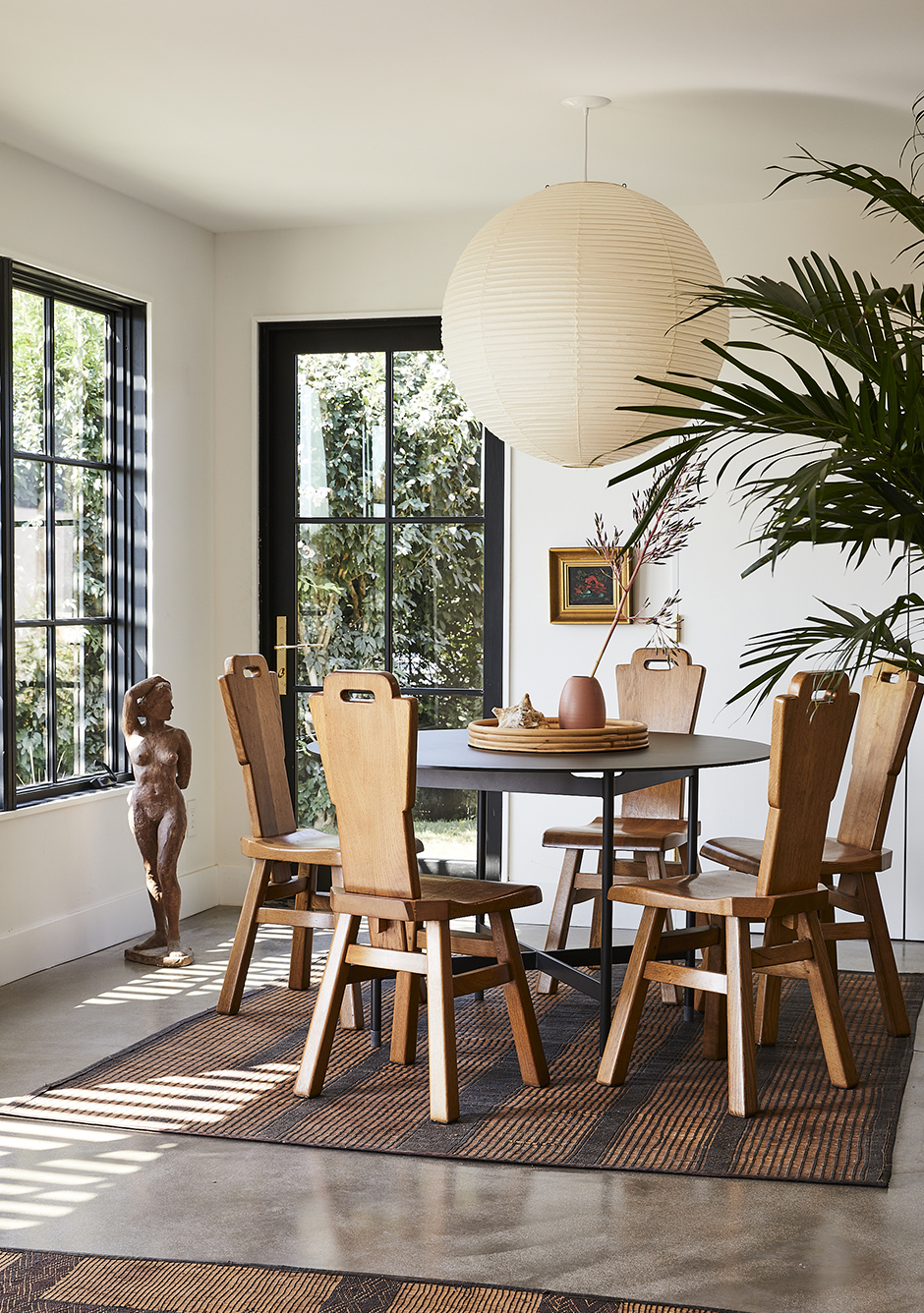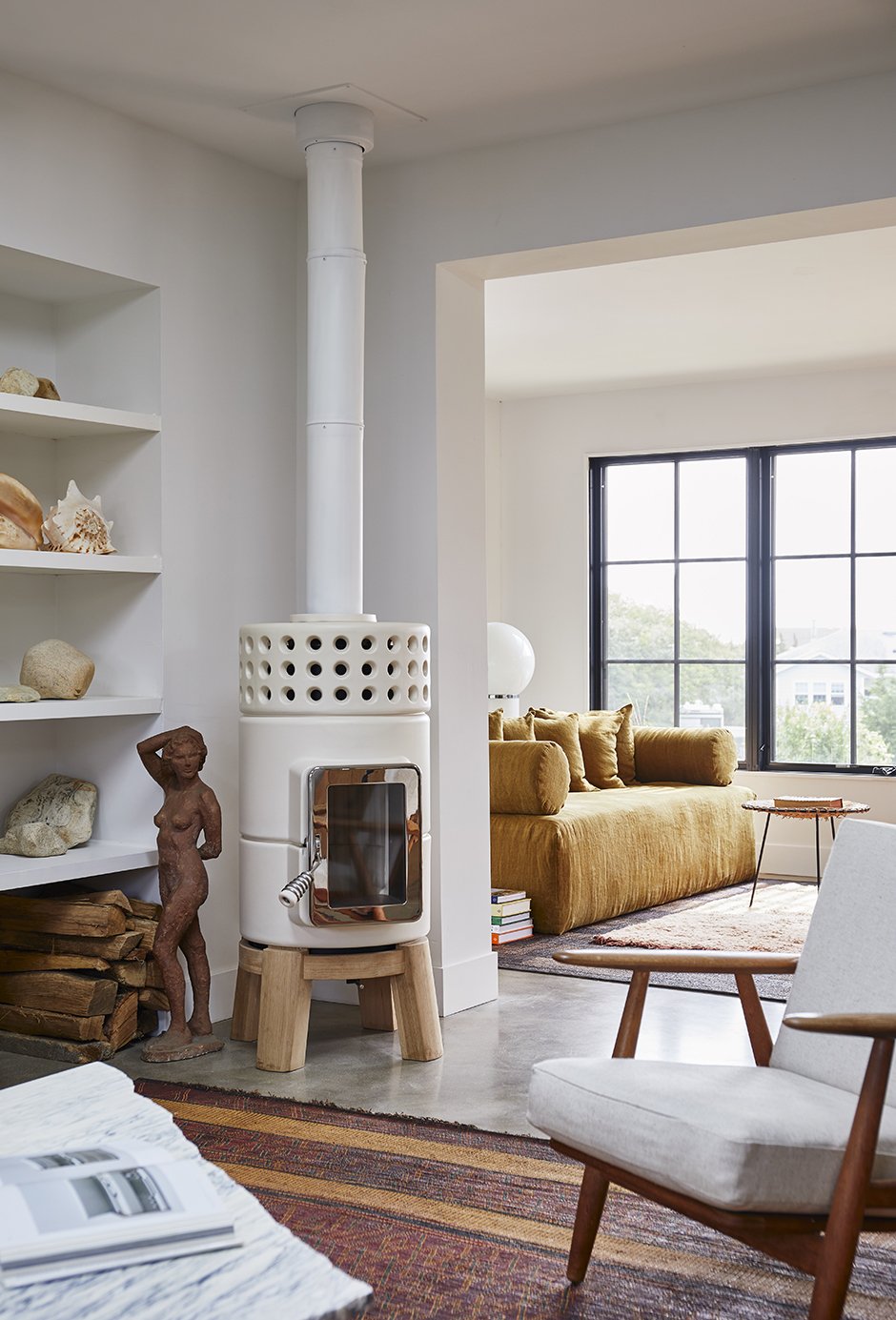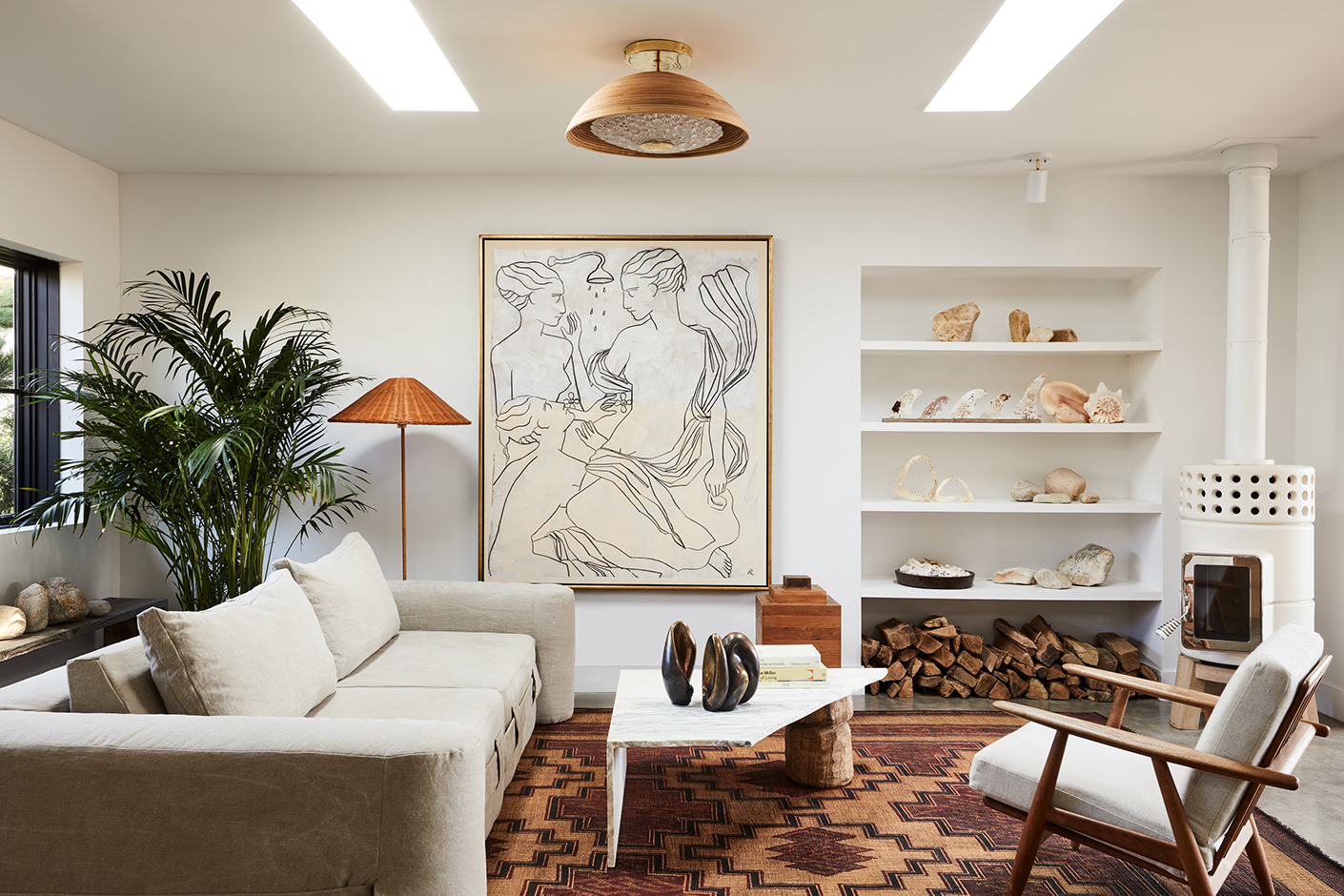 Certain elements recur in designer Robert McKinley's three renovated Montauk  vacation bungalows — Noguchi lamps, Aelfie tapestries, and Floyd platform beds, among others — but somehow each one looks amazingly distinct from the other, thanks to an array of vintage and custom pieces, as well as the bonkers Italian Castellamonte wood-burning stove in this one. Photos by Nicole Franzen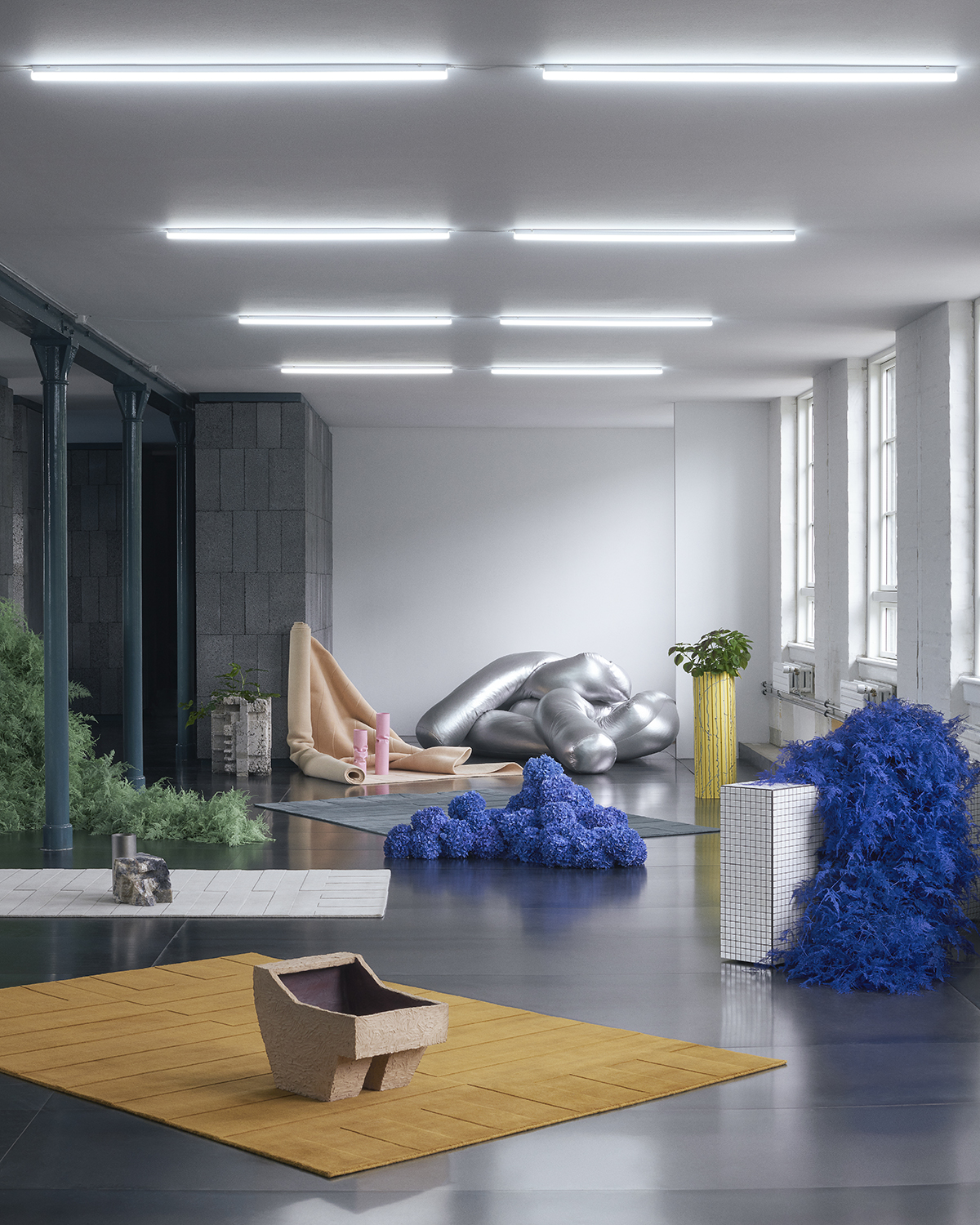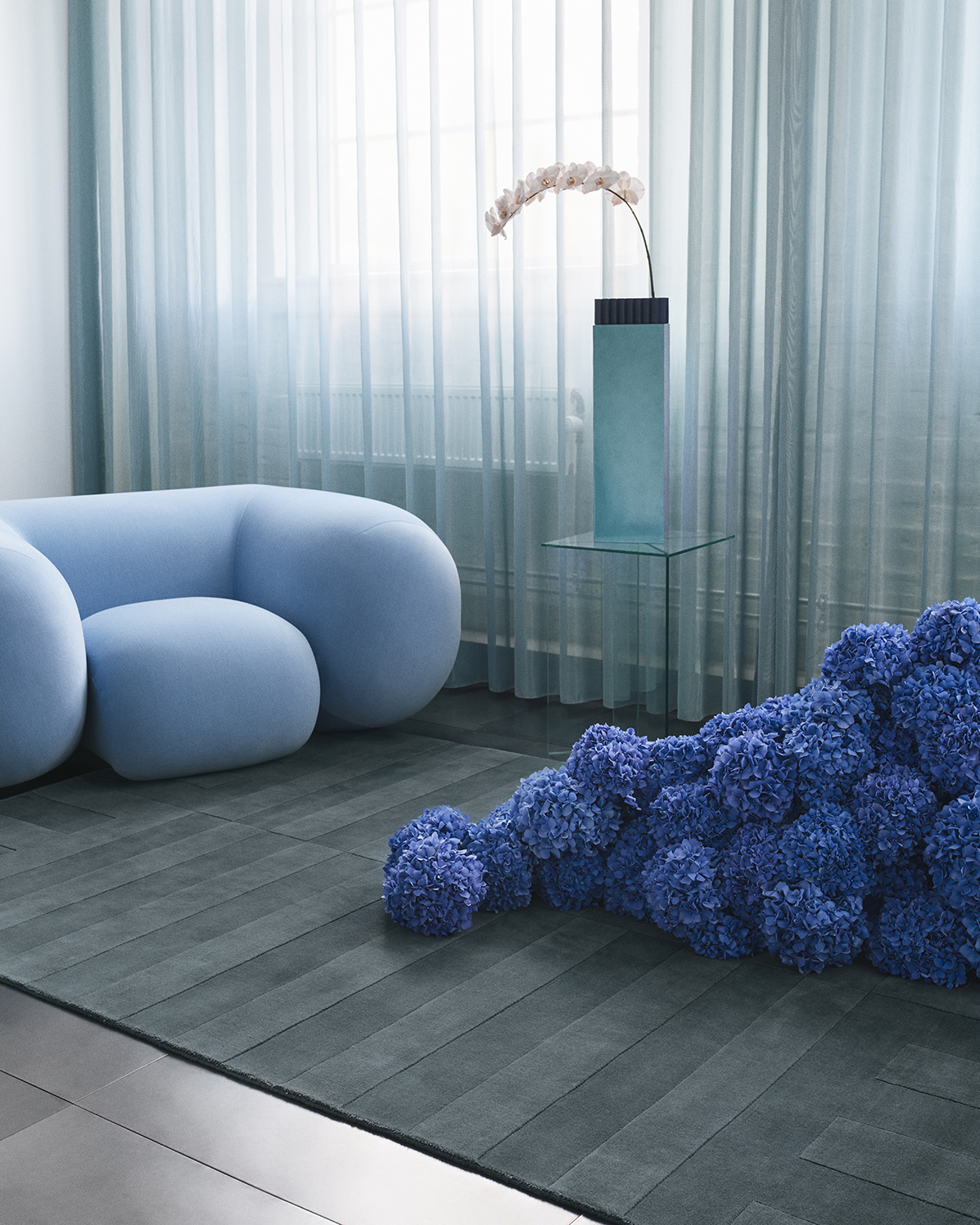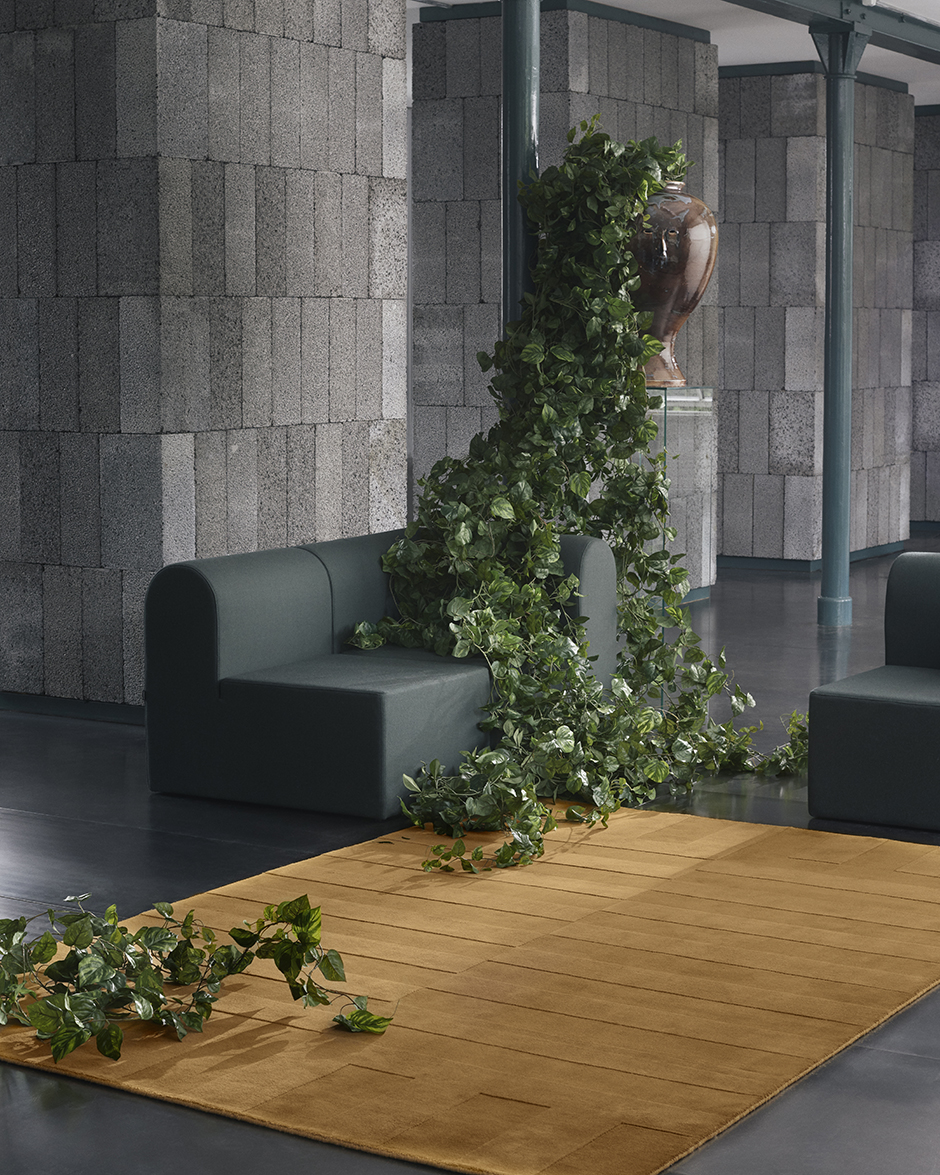 Nordic Knots recently collaborated with the Copenhagen-based floral studio Tableau to create an installation that celebrates three new hues for its Lux rug collection. Created in the studio of Norron Architects in Copenhagen and photographed by Michael Rygaard, the installation features giant floral plumes, the NK rugs, and a cool array of contemporary furniture, like Philippe Malouin's Mollo chair and Andres Reisinger's silvery tentacled Complicated Sofa.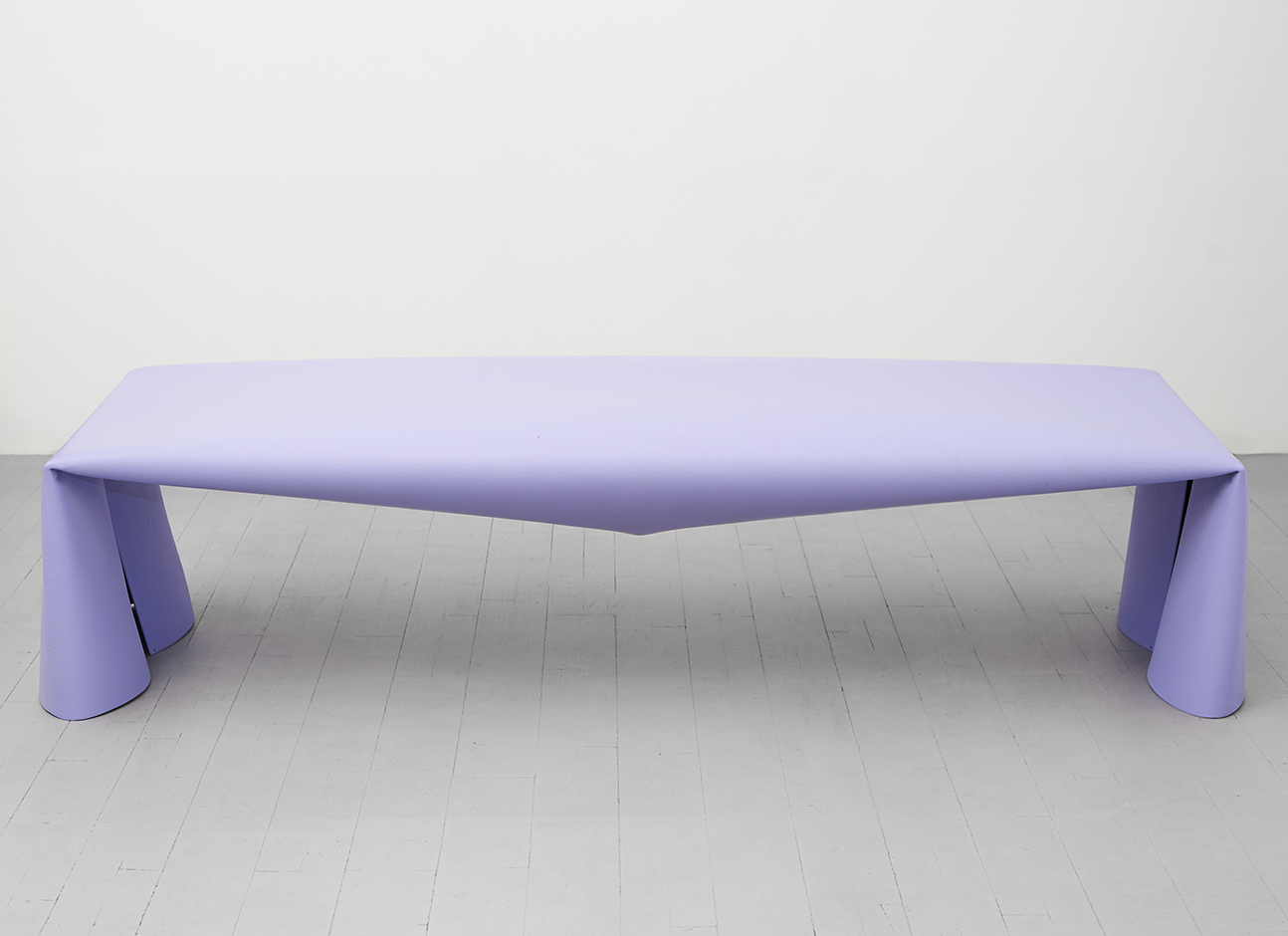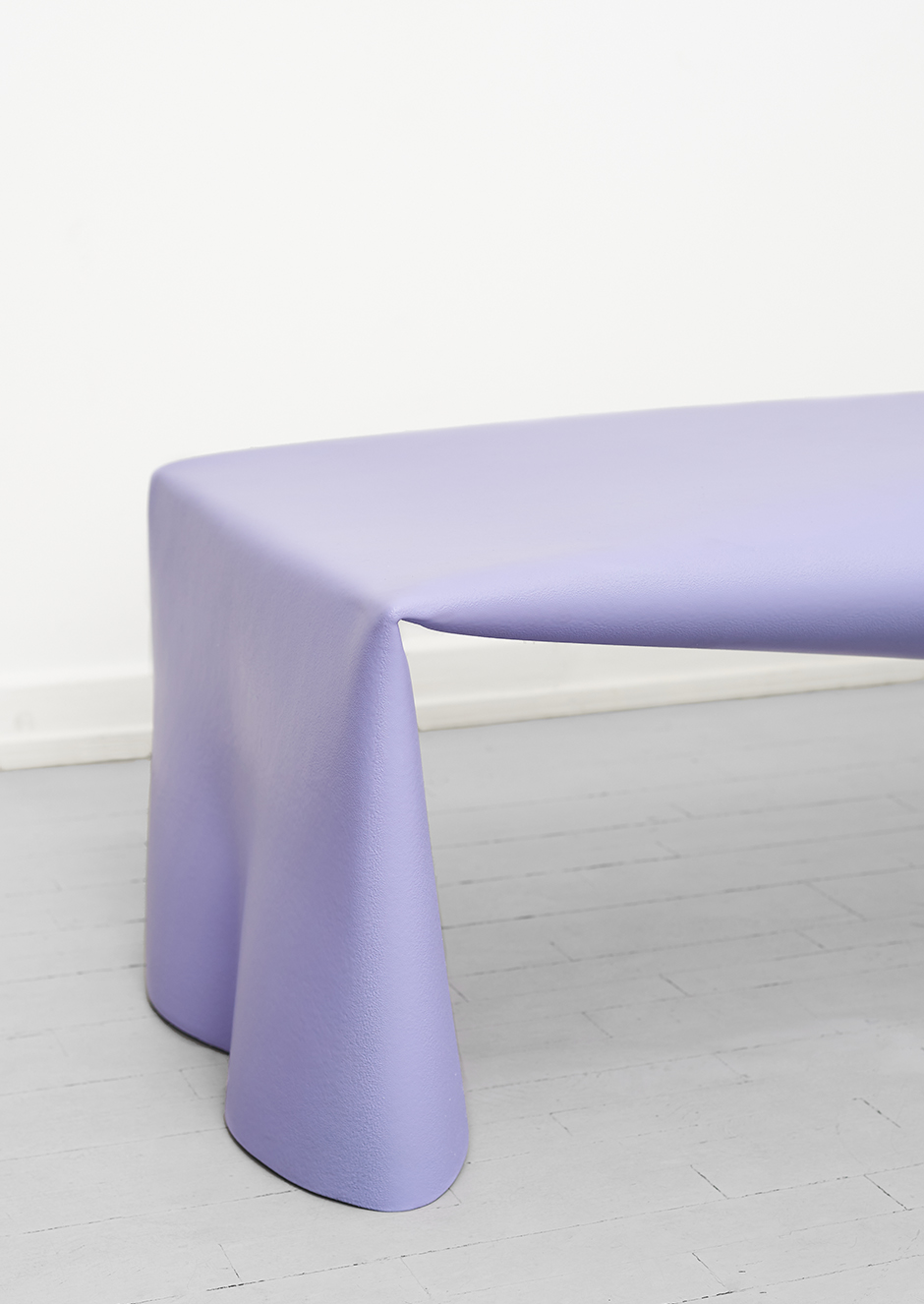 Purple kind of never gets its due in the design world, but this is a perfect hue for the Standard Sheet Bench by Soft Baroque and David Horan, available at Étage Projects. The monolithic steel form is created from a single sheet of metal using three processes: It is first rolled into a tube, then pressed flat and the ends bent at two points to form the legs.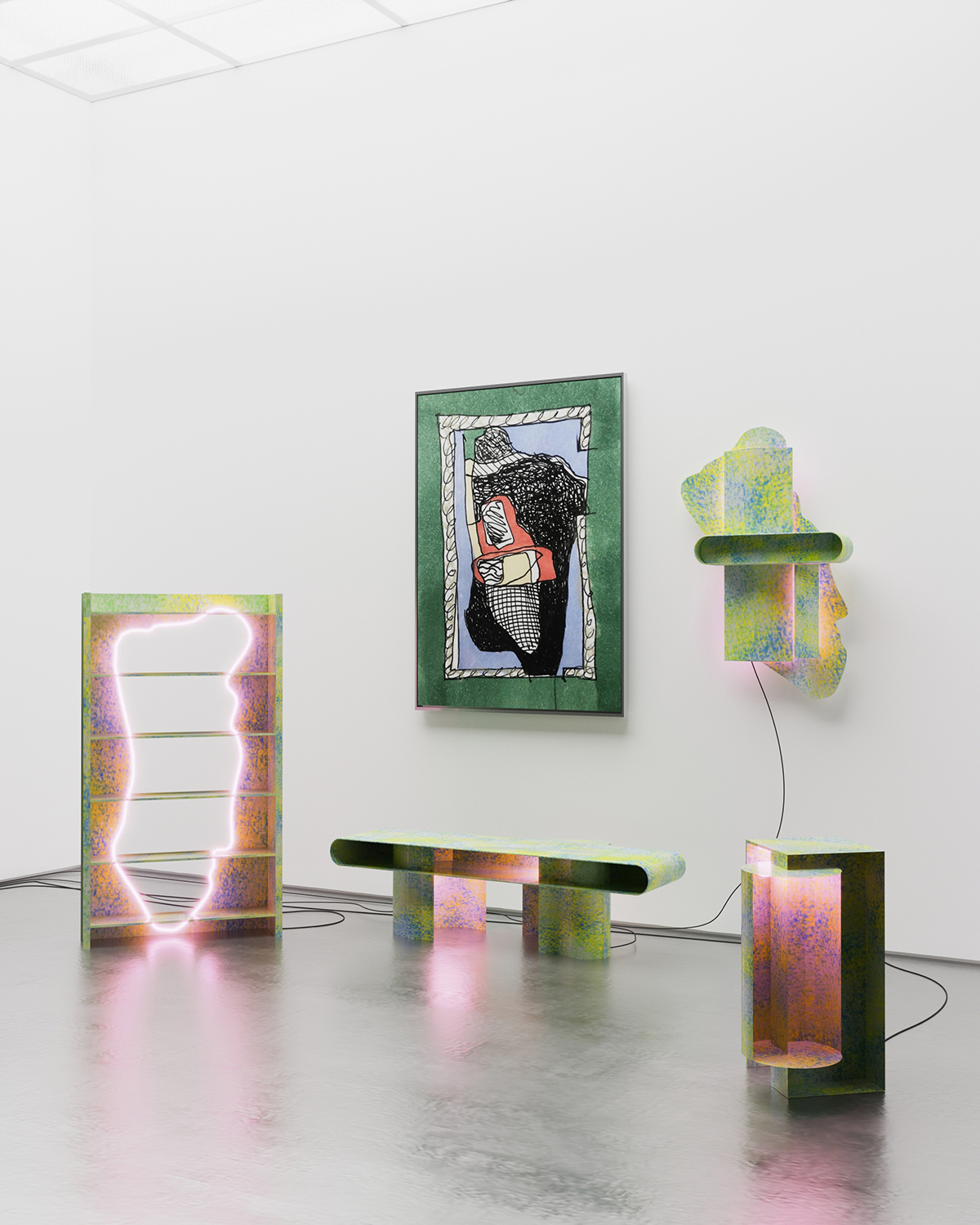 This is an imaginary setting, and the same "Fancy Routine" pieces by Supaform we featured in our Offsite show this spring, but dammmmnnn if we don't love the mottled iridescent finish on these.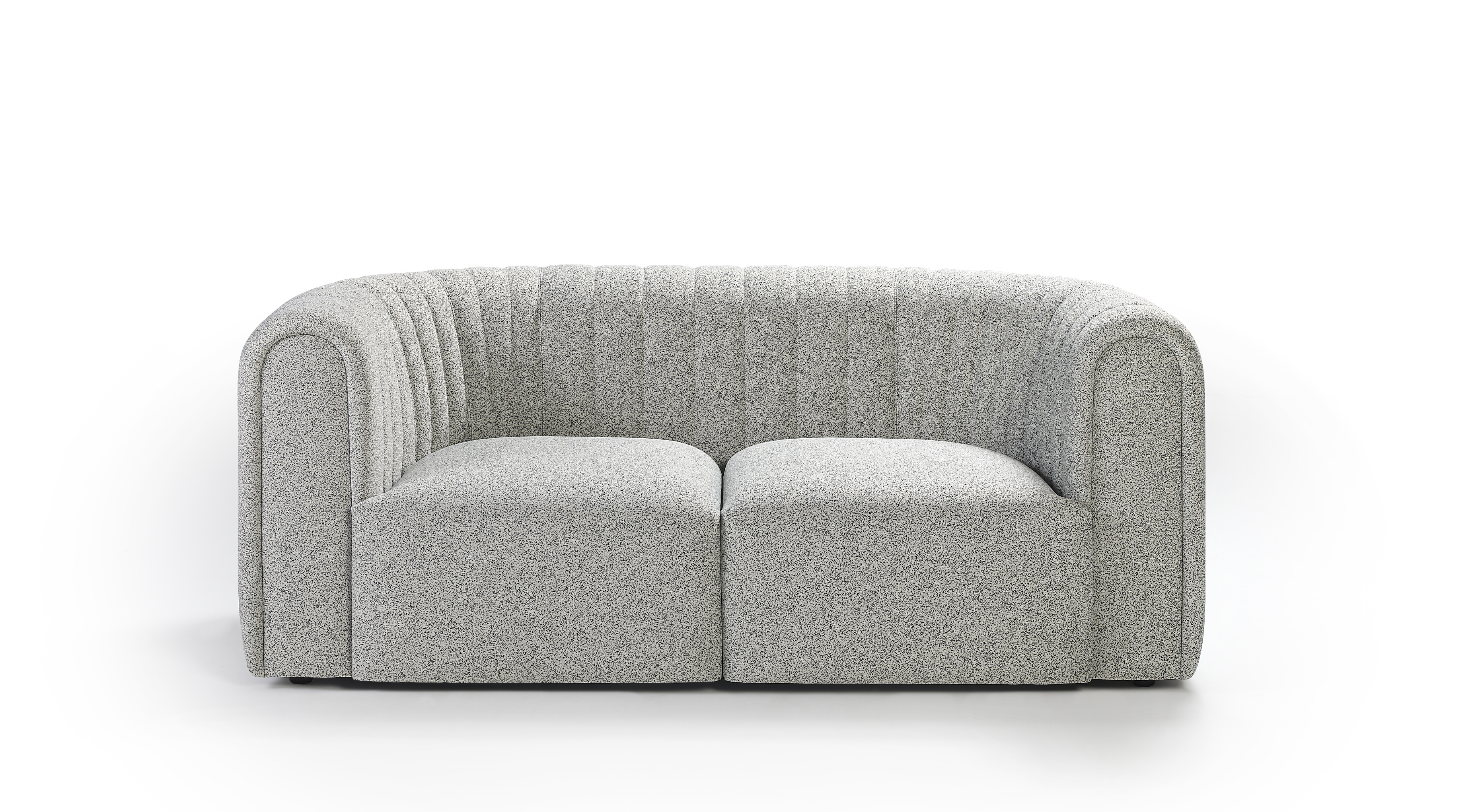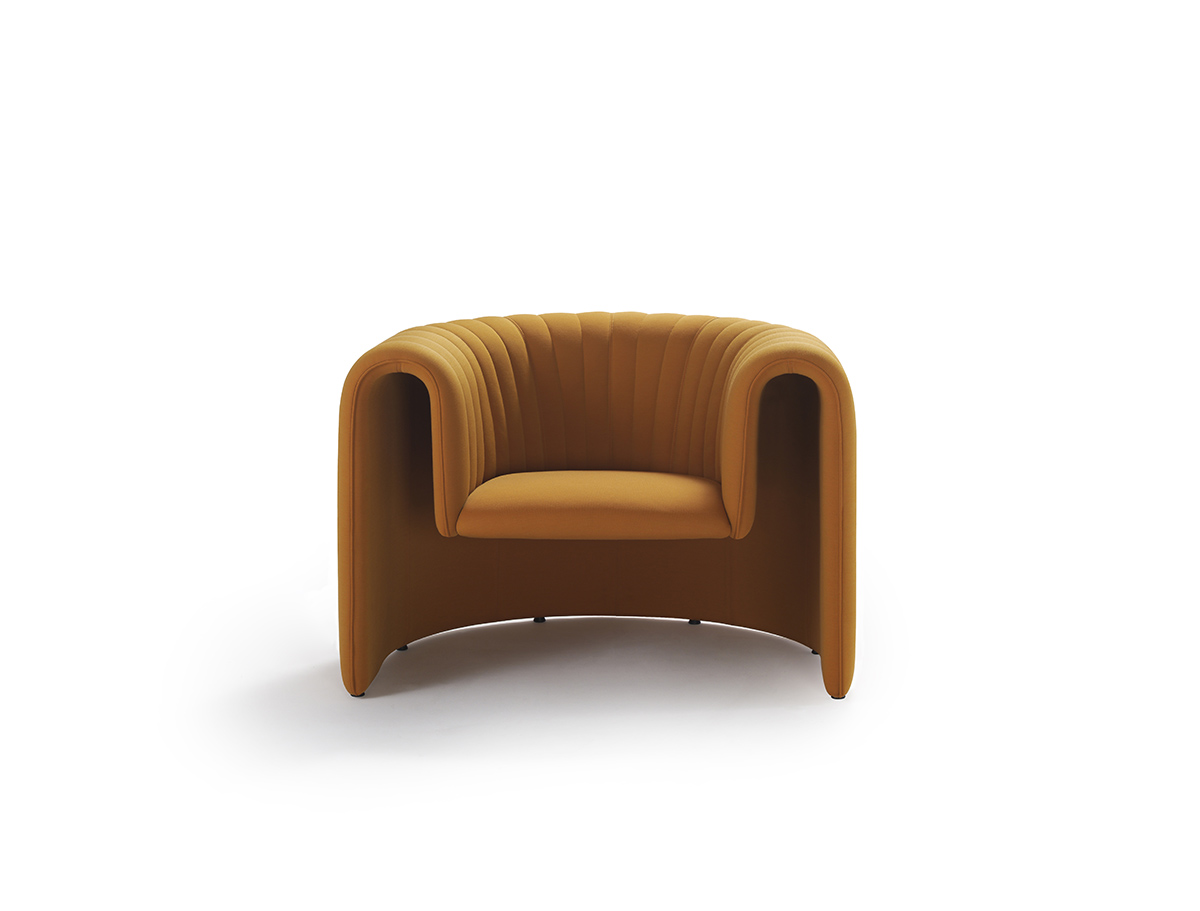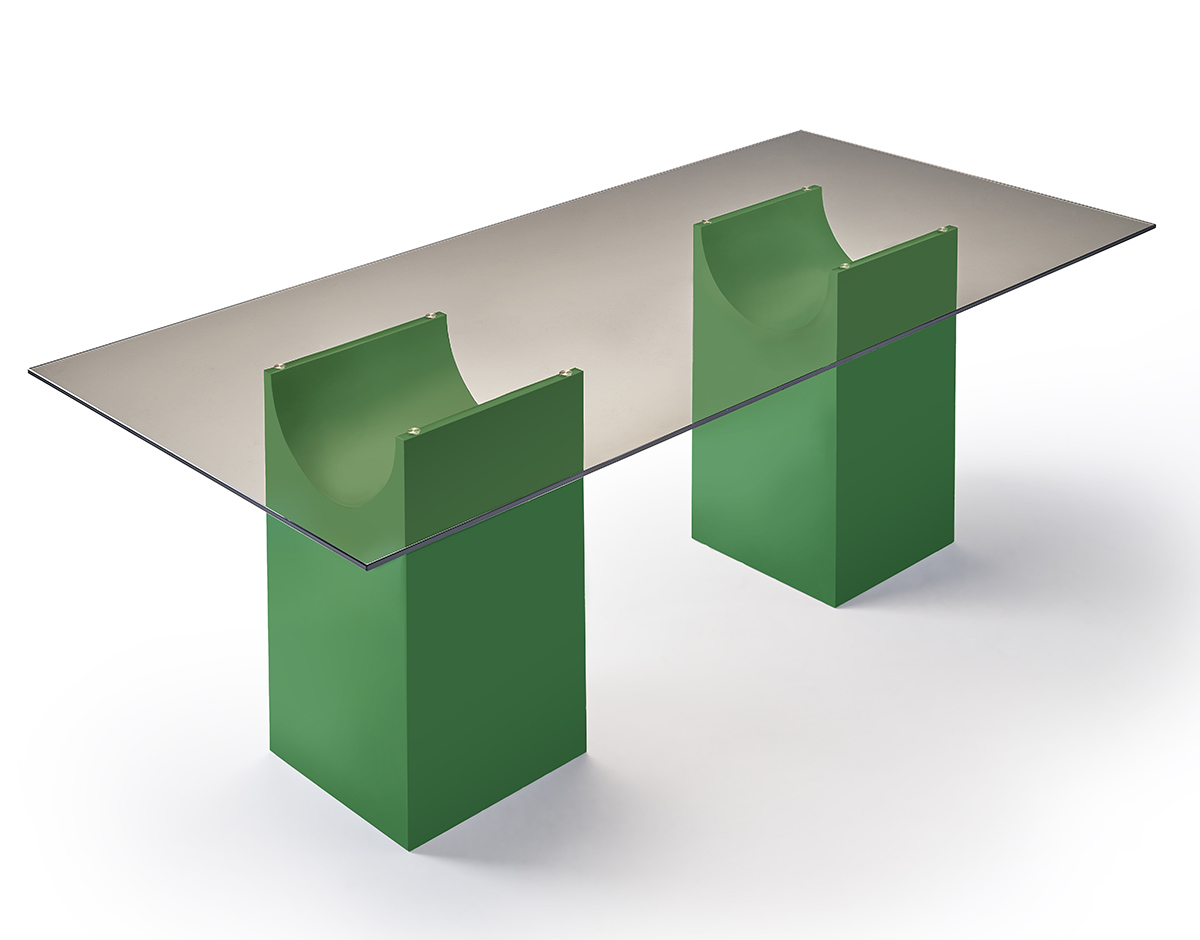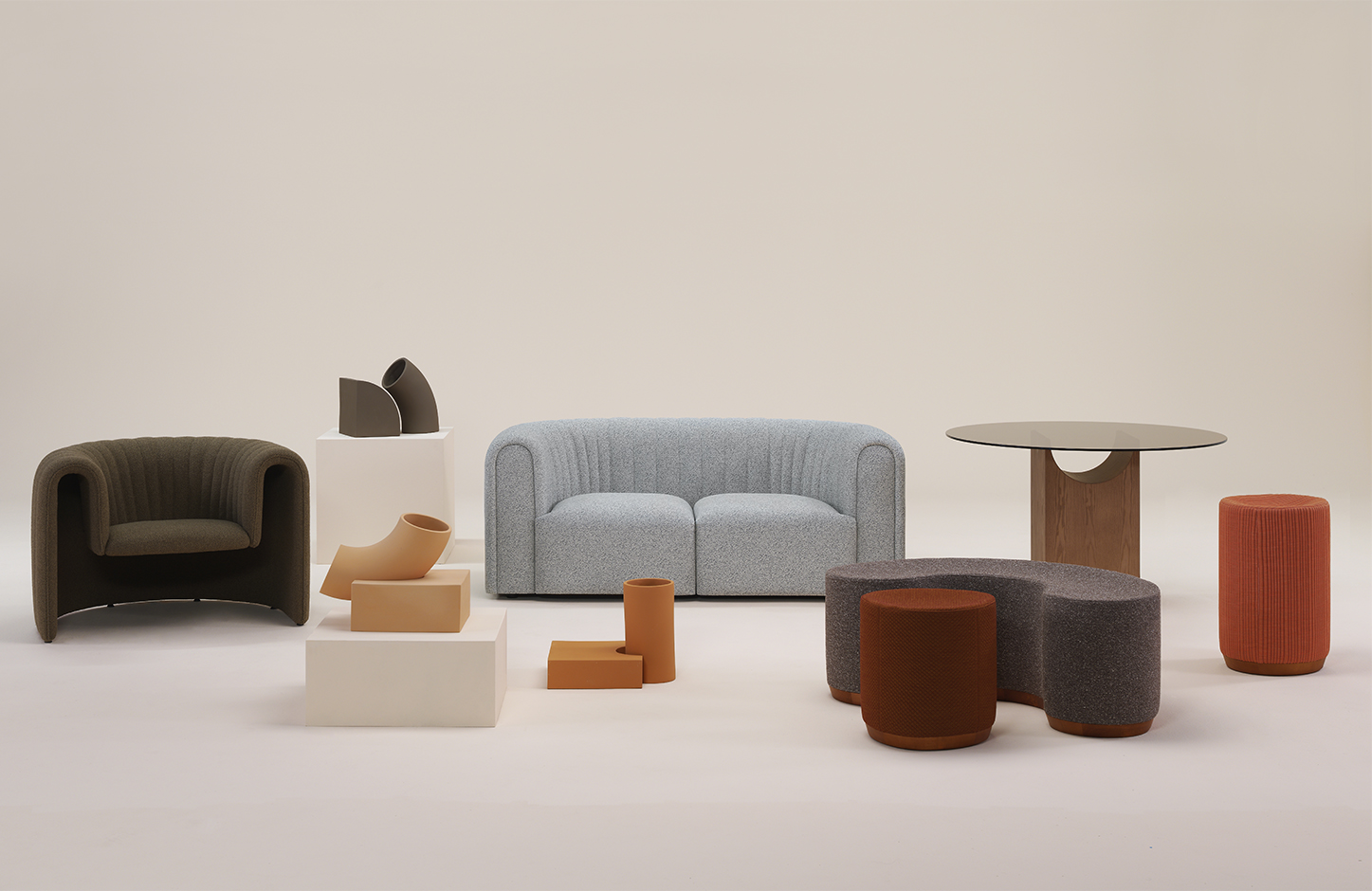 Love this new collection by Note Design Studio for Sancal, which takes as its starting point the concept of negative space — particularly the Remnant chair, made from a single molded upholstered piece.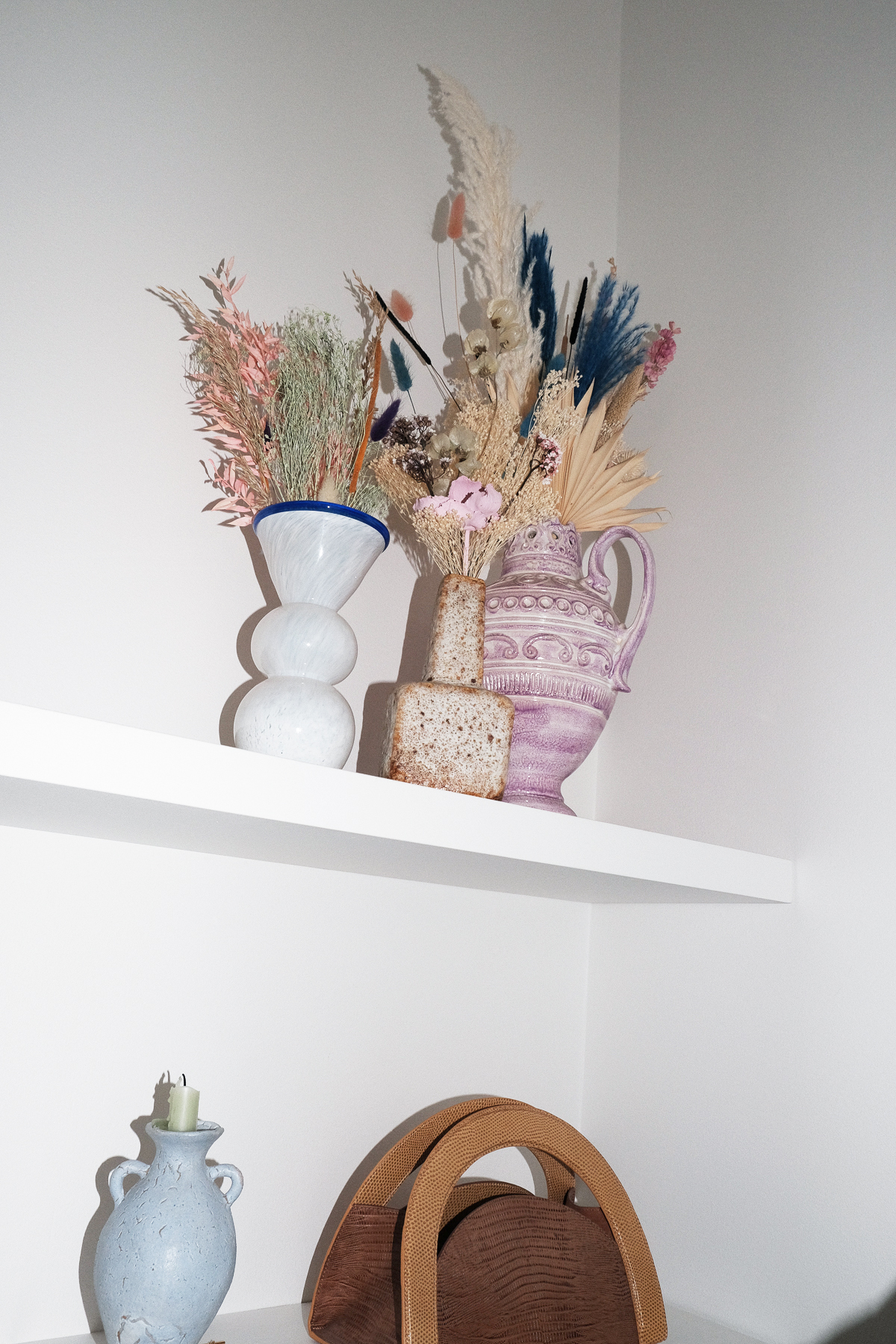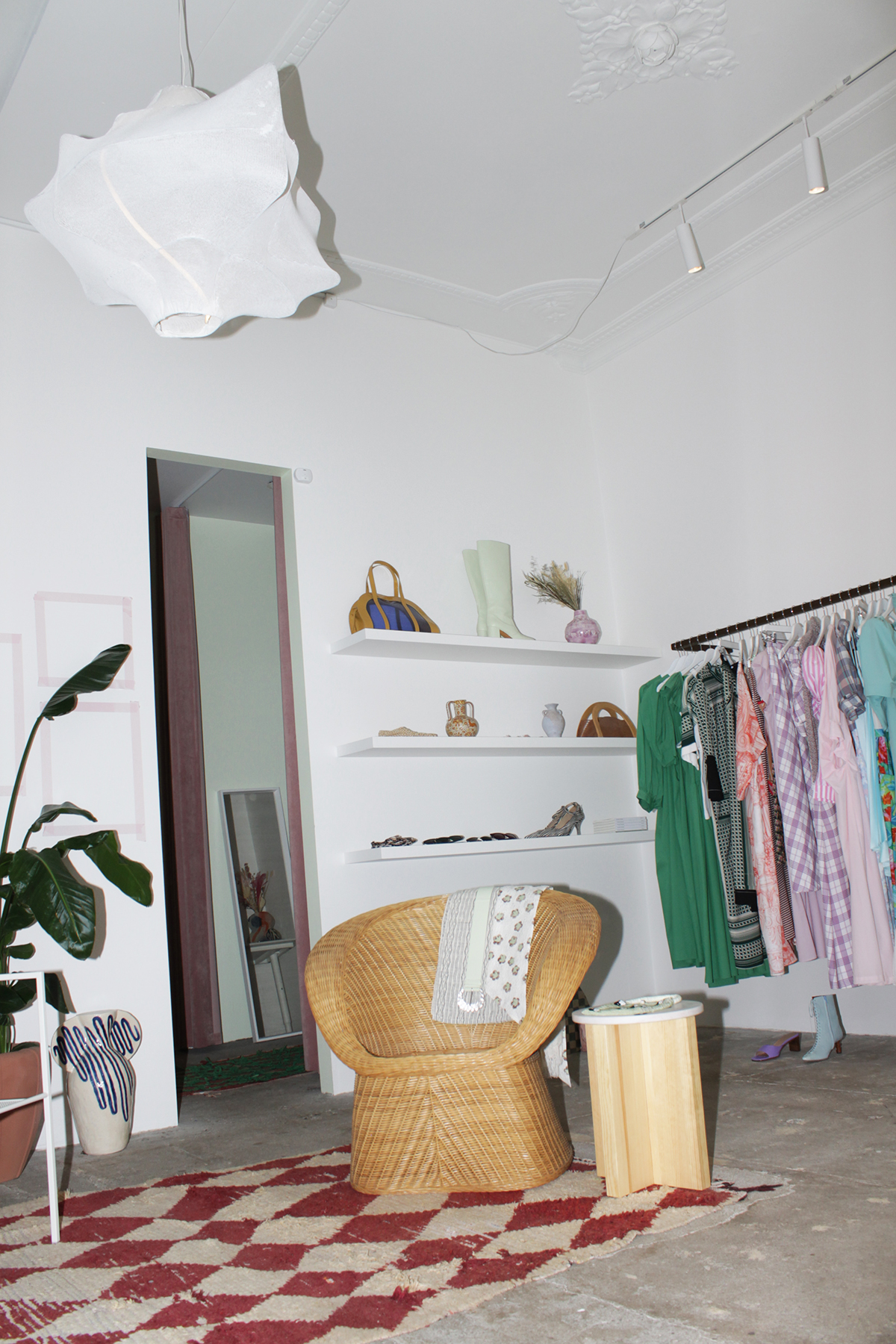 Welp, guess this is another iteration of my "all things are better in Copenhagen" Saturday Selects, because the Mr Larkin store there is another personal favorite. Founder Casey Blond teamed up with Mujo Objects' Sille Jøregensen and Rikke Munk Harboe to design the Frederiksberg space, which brings in works by several Copenhagen brands and artists, including Maria Lenskjold, C/RO by Camilla Rosen, Magniberg, Pettersen & Heim and a custom foam mirror created by Anne Nowak.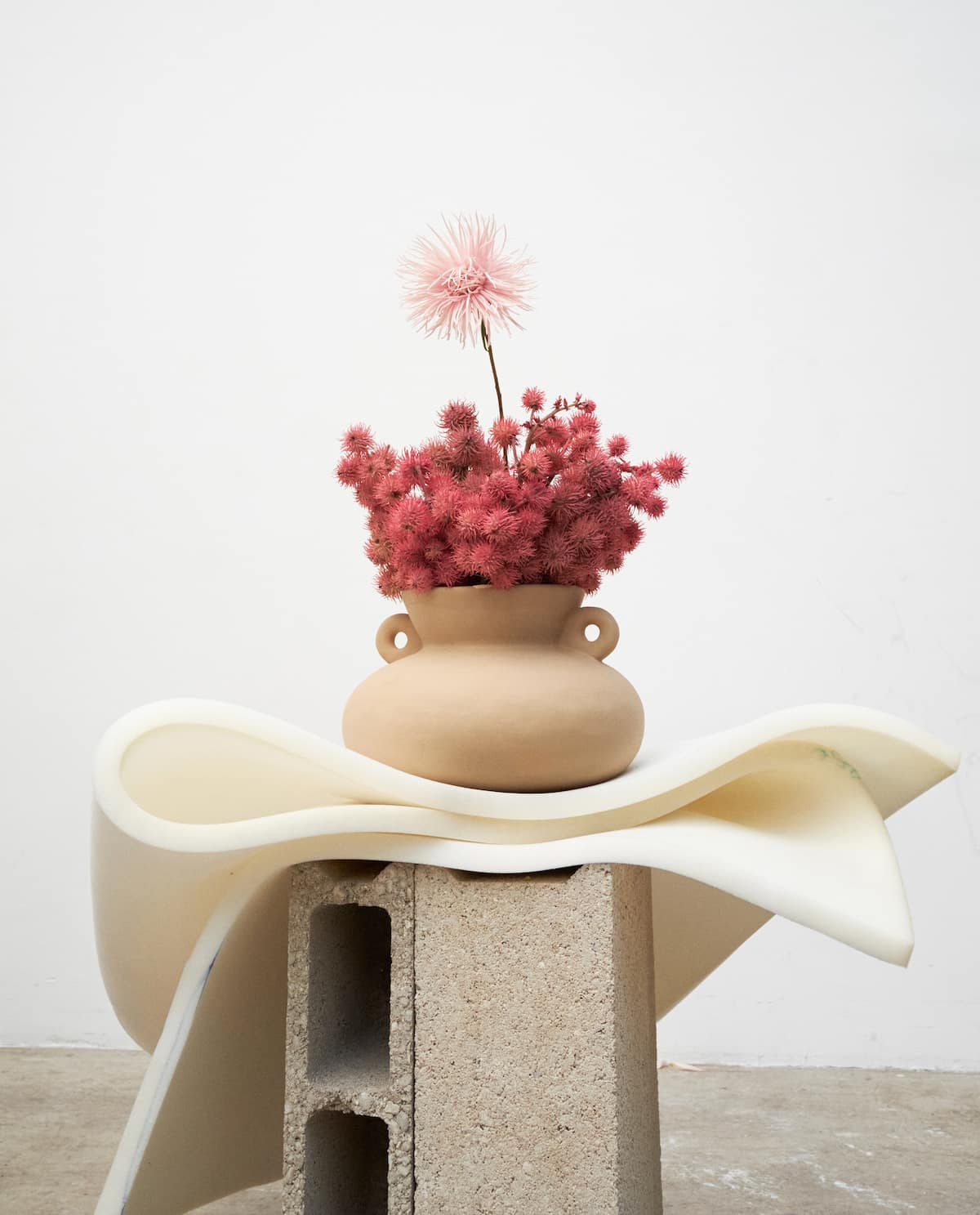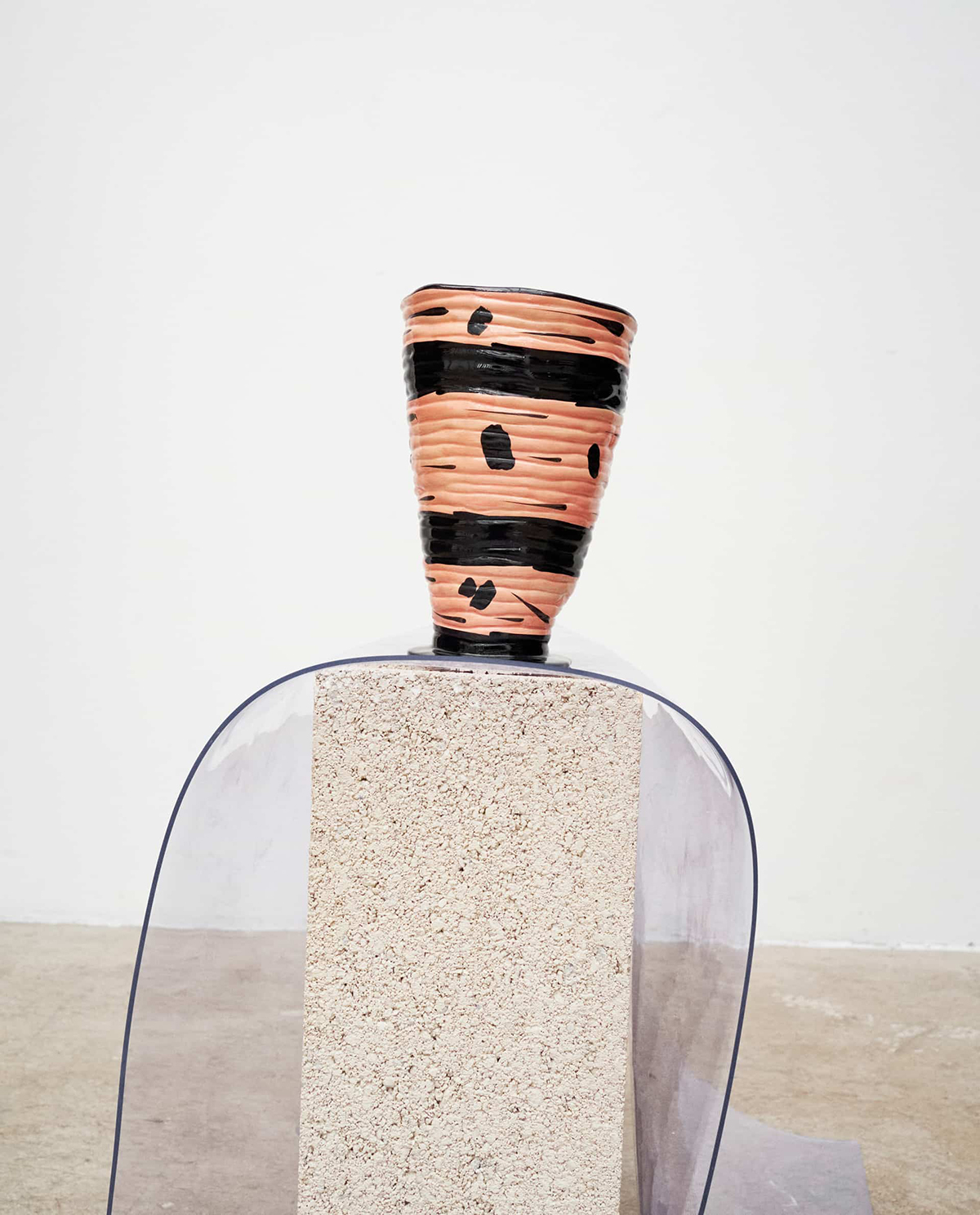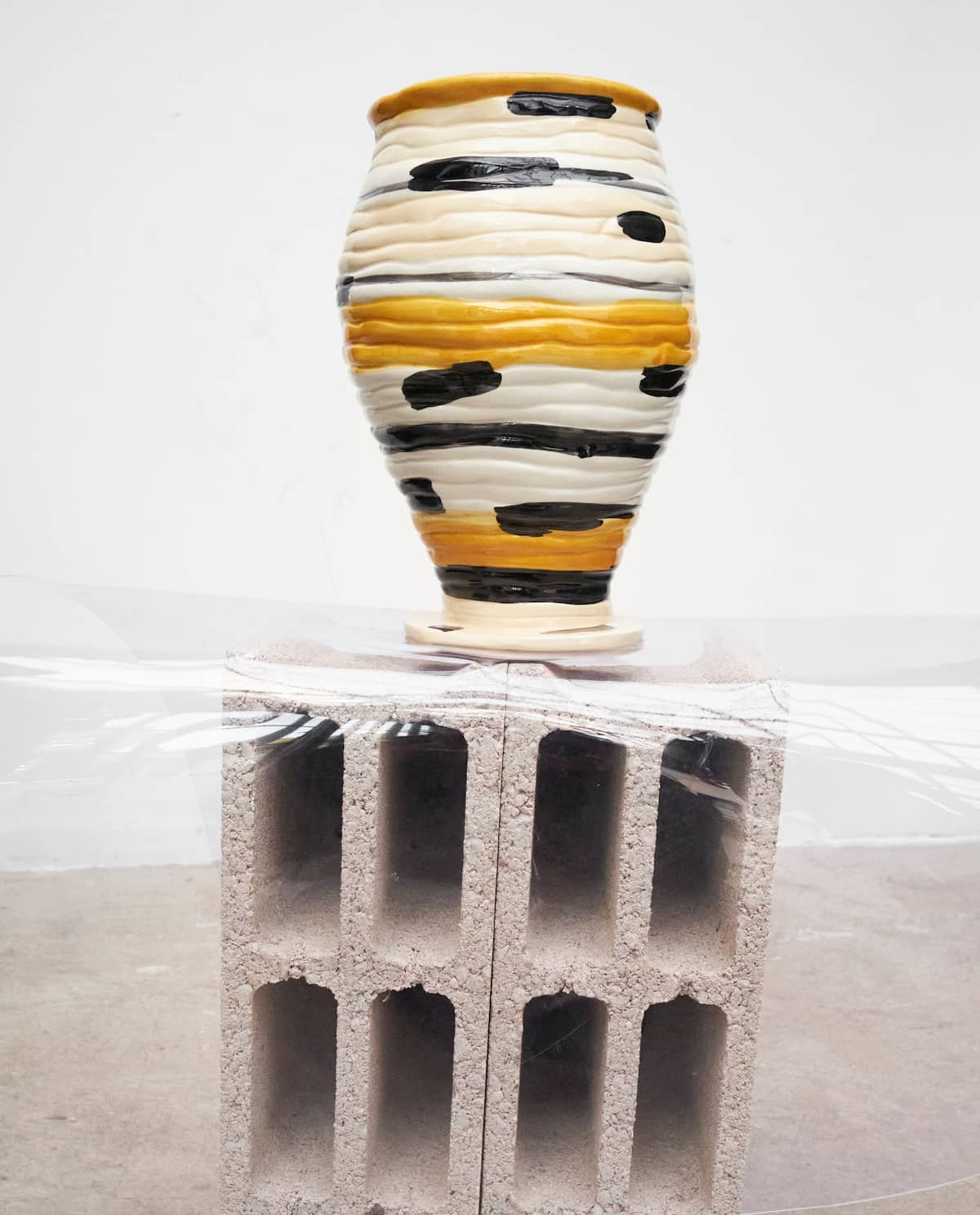 Zara Home recently teamed up with Jade Paton (top) and Jessica Hans (bottom) for a capsule collection of ceramics and fashion. Unfortunately the Jade Paton pieces don't appear to be available in the United States, but Jessica's cool, coiled vessels can be found here.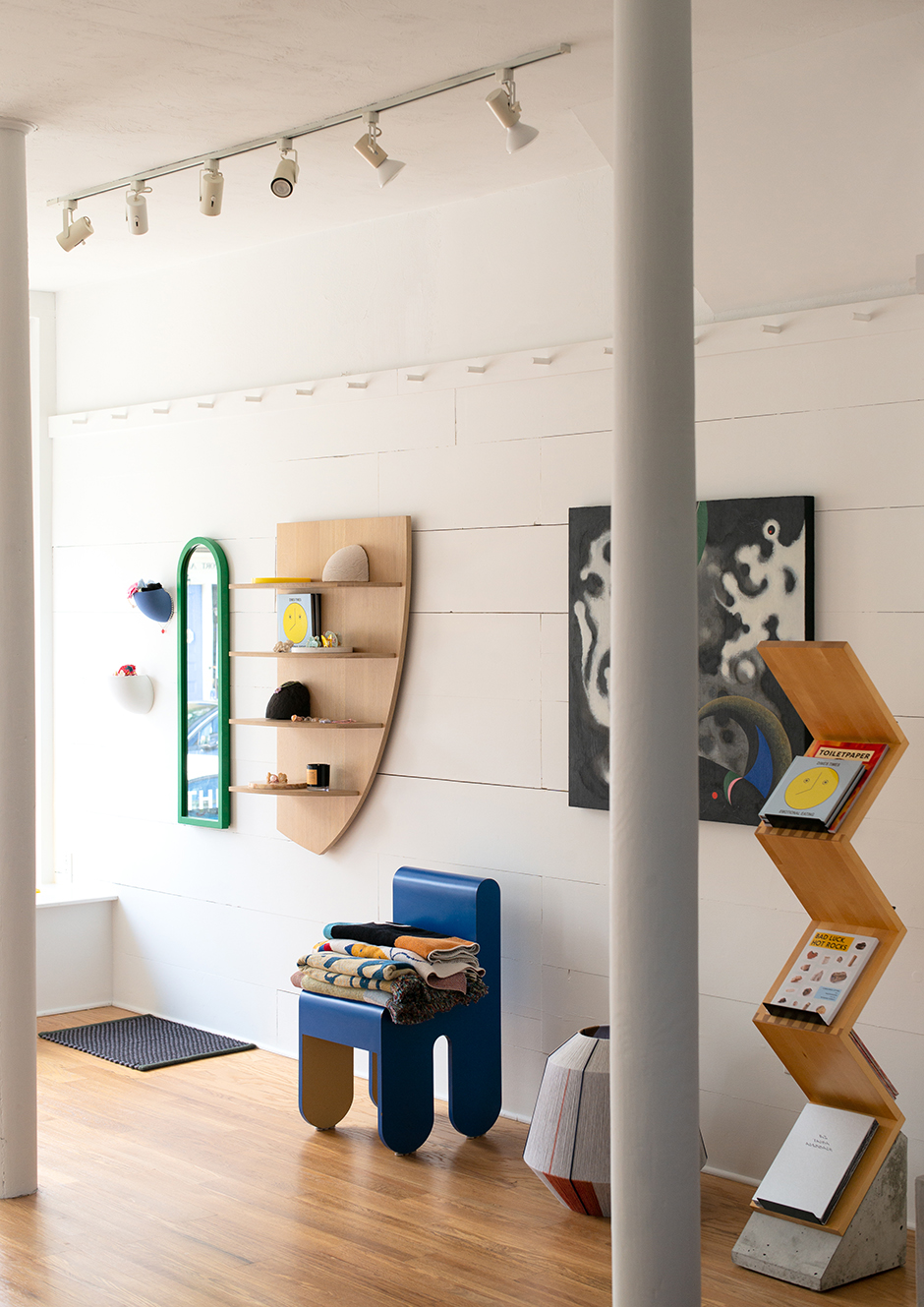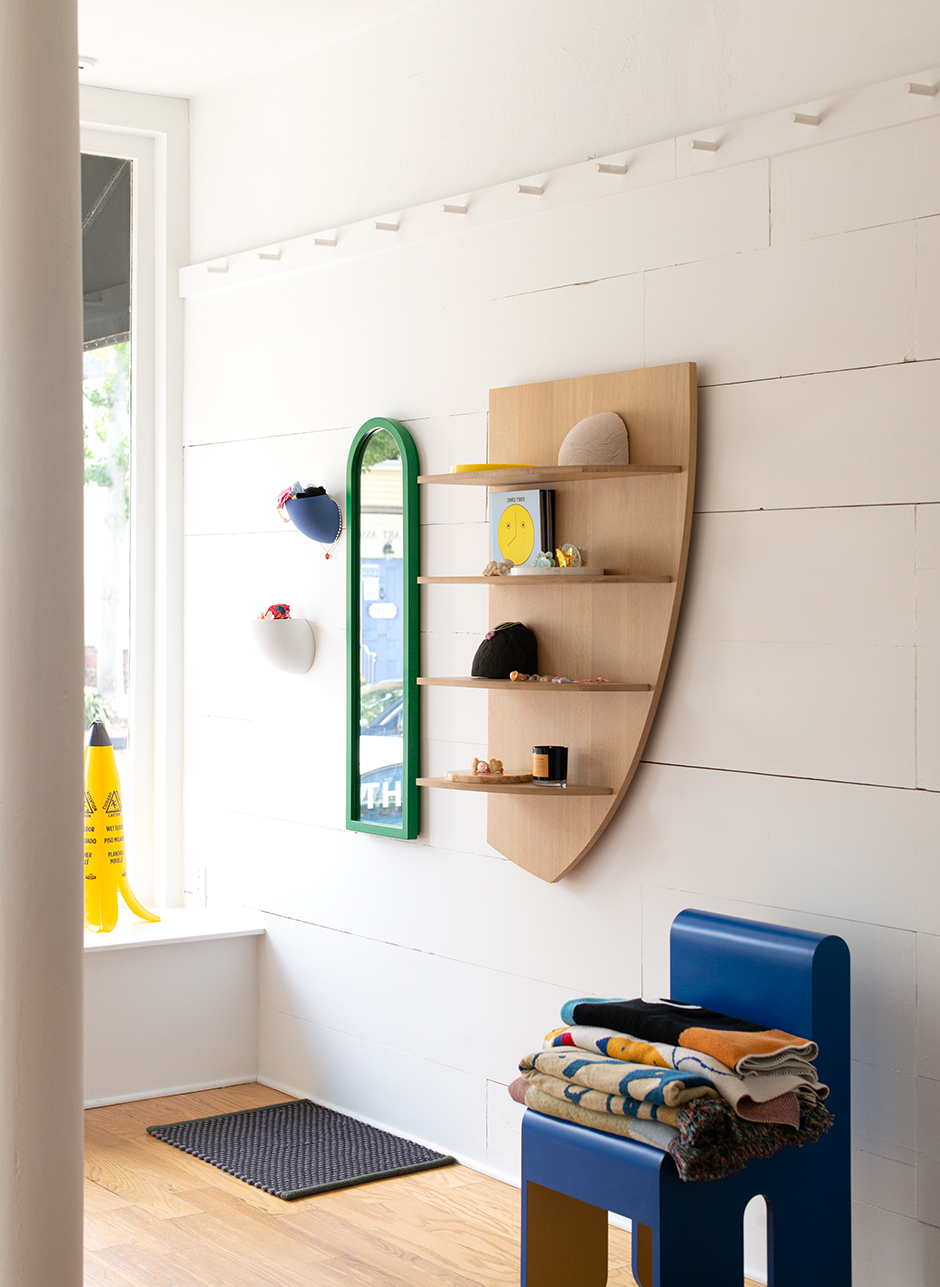 I'm honestly not sure if the things I love most at the new PON store in Rockport, Massachusetts, are for sale (namely the Sam Stewart chair and the zigzaggy Jonas Bohlin bookshelf). But it's very cute nonetheless, the result of a mother-daughter collaboration started by Madde Pontin and her mother Laura Novack.
Exhibitions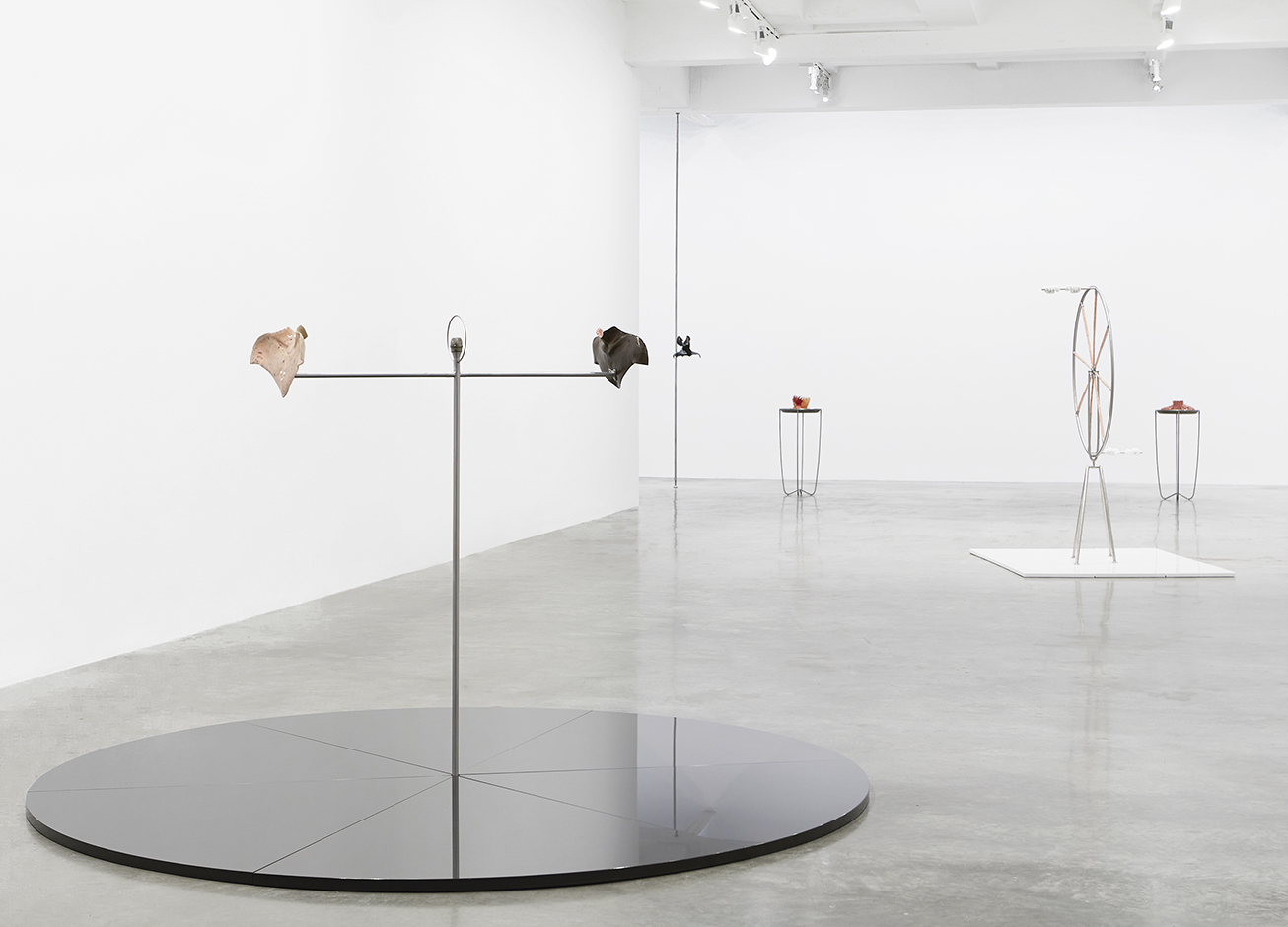 We can go to galleries now! (Masked, of course.) If we can magically transport ourselves to Chelsea, we'll be stopping by Matthew Marks, which has a solo exhibition up by Julia Phillips, featuring four, slightly macabre, new sculptures. "Each sculpture includes stainless steel components joined to ceramic elements, some cast from human bodies or mechanical devices, others depicting imaginary organs that the artist calls Soul and Spirit."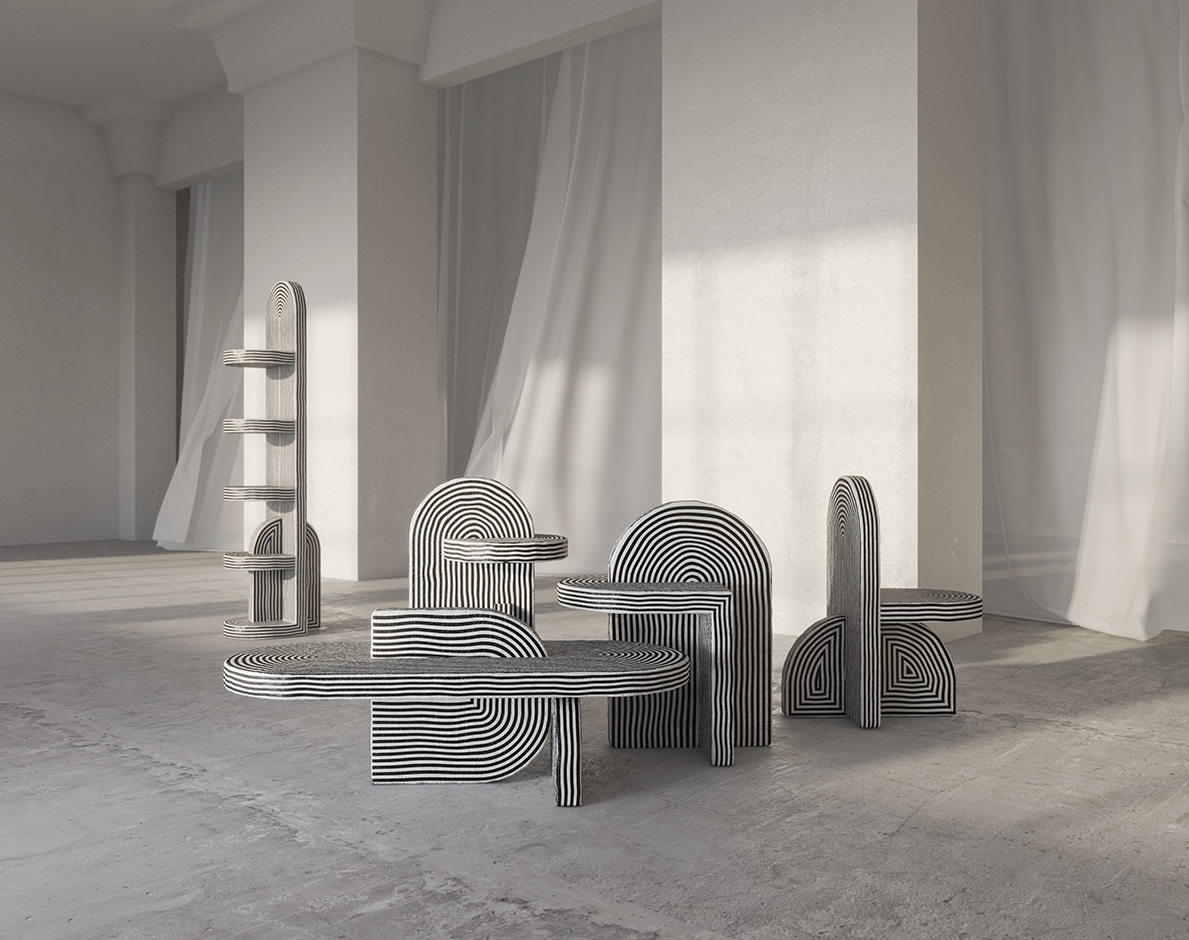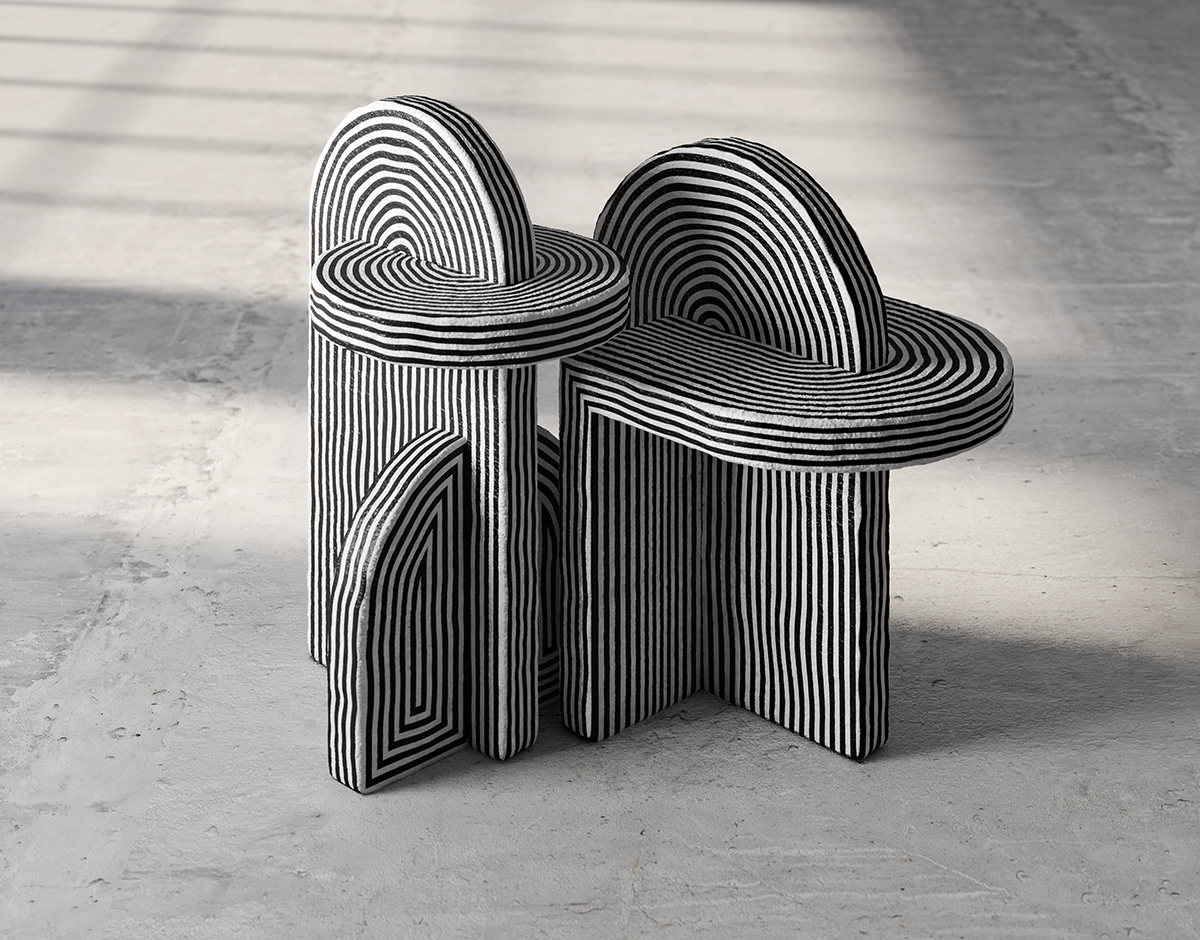 Pretty new work by Lebanese interior architect Richard Yasmine was on view at the digital and IRL exhibition 5VIE DNA at Milano Design City this past week. Yasmine's After Ago collection is an ode to arches — the designer sketched, flipped and rotated them into various forms, handcrafted and painted using multiple materials such as foam, lightweight concrete plaster, acrylic, and clay.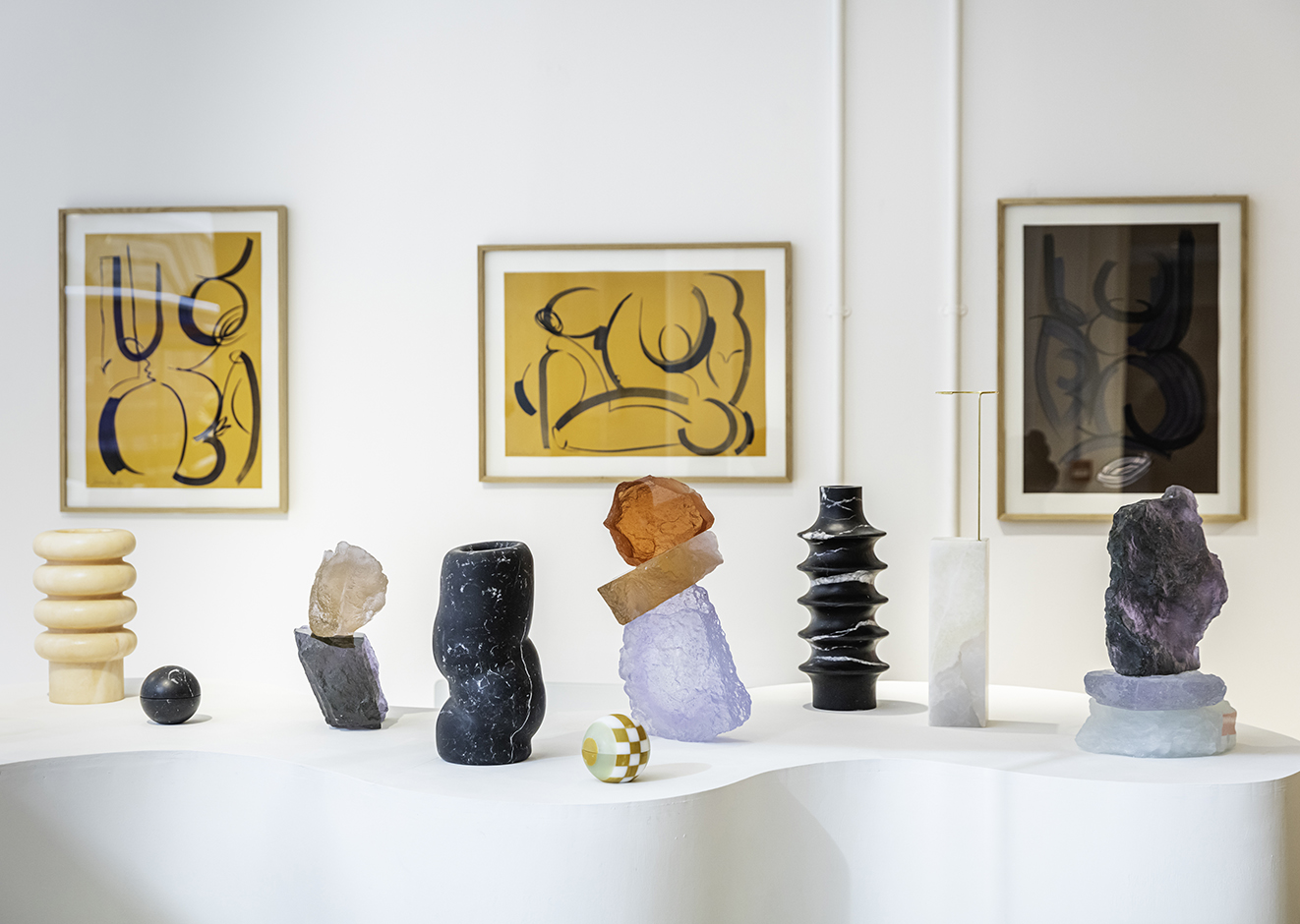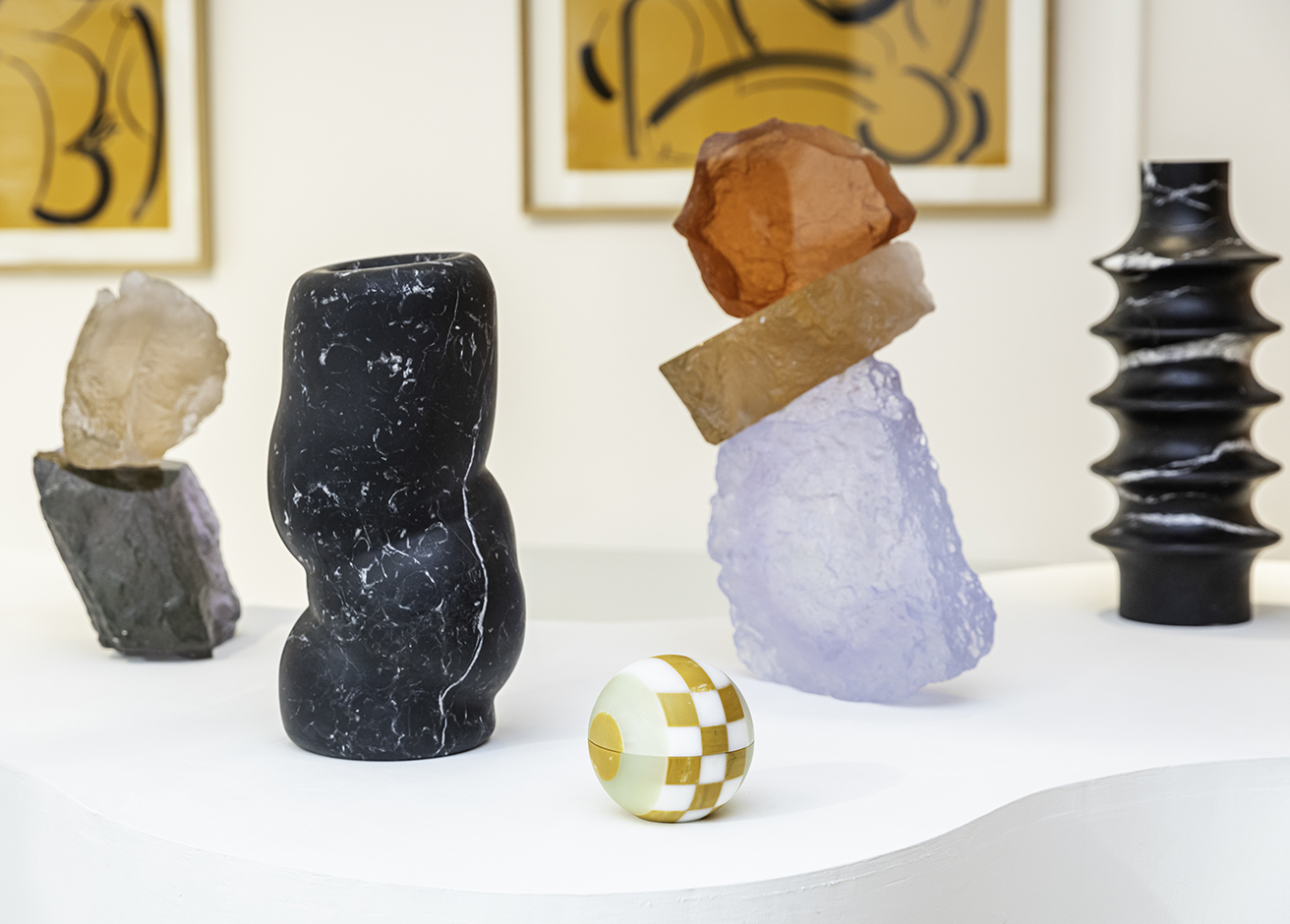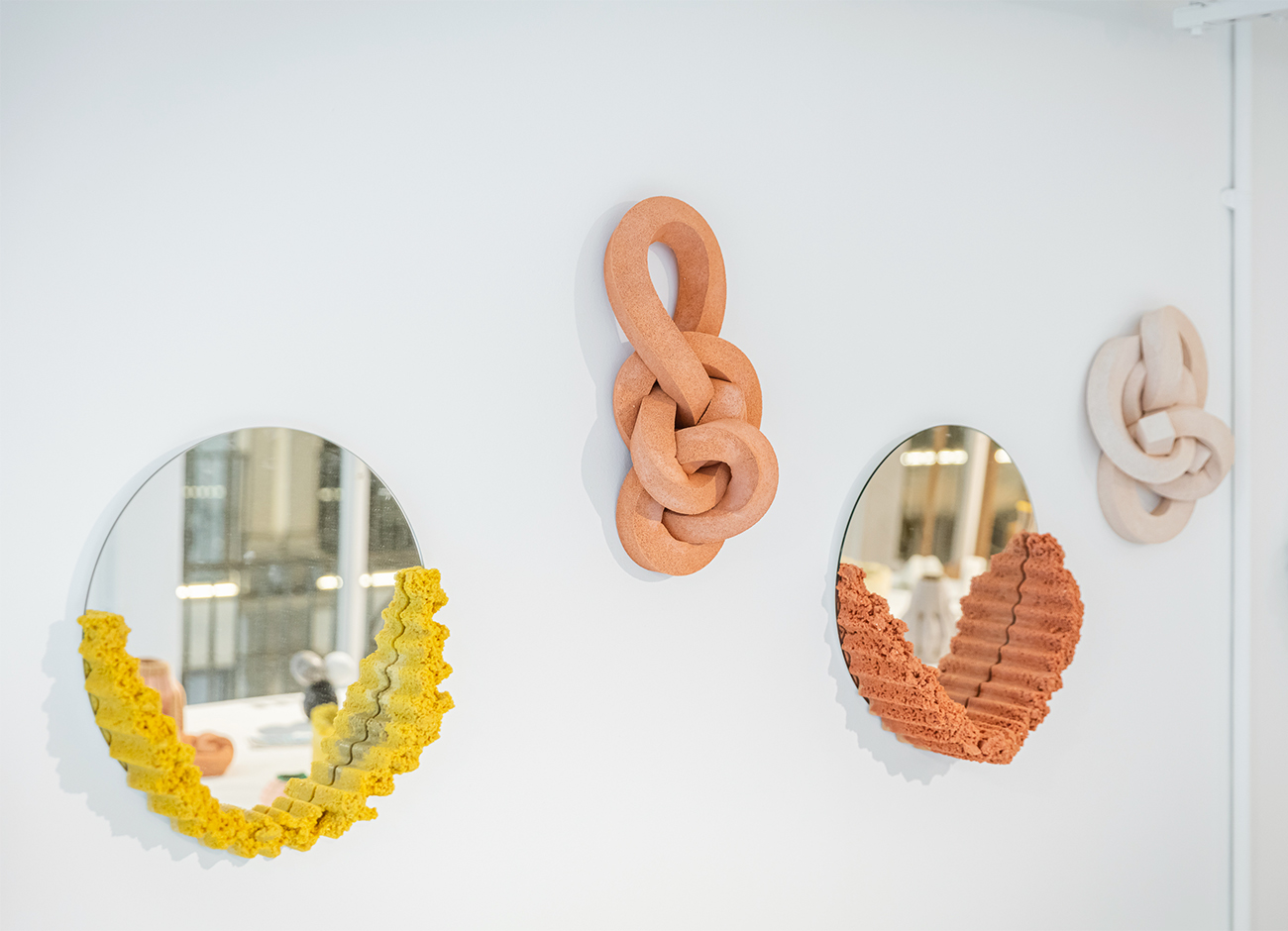 300 Objects was a guest-curated exhibition during London Craft Week, featuring emerging makers alongside established artists and master craftspeople, including Bloc Studios (top), Charlotte Kidger (mirrors, bottom) and Emily Stollery (knots, bottom).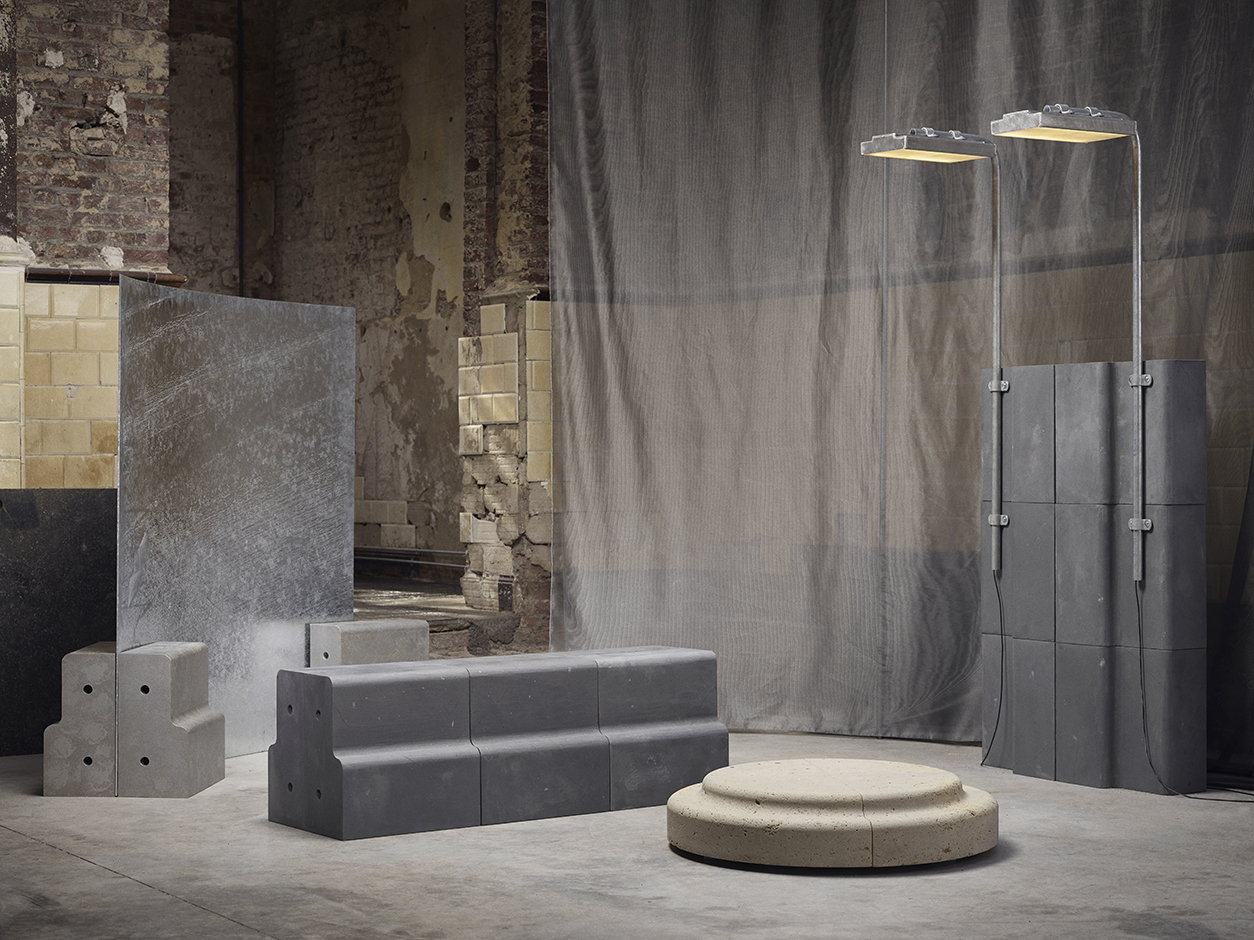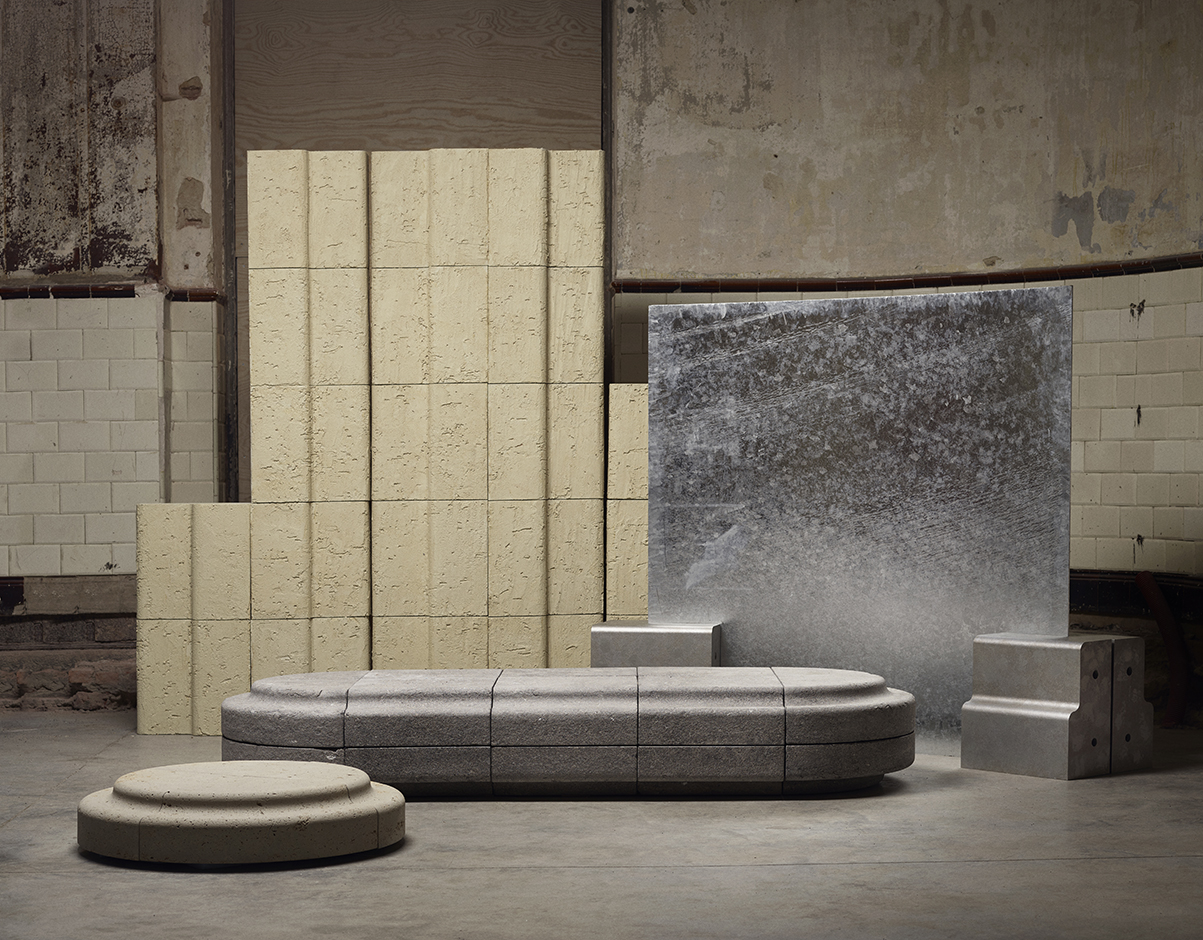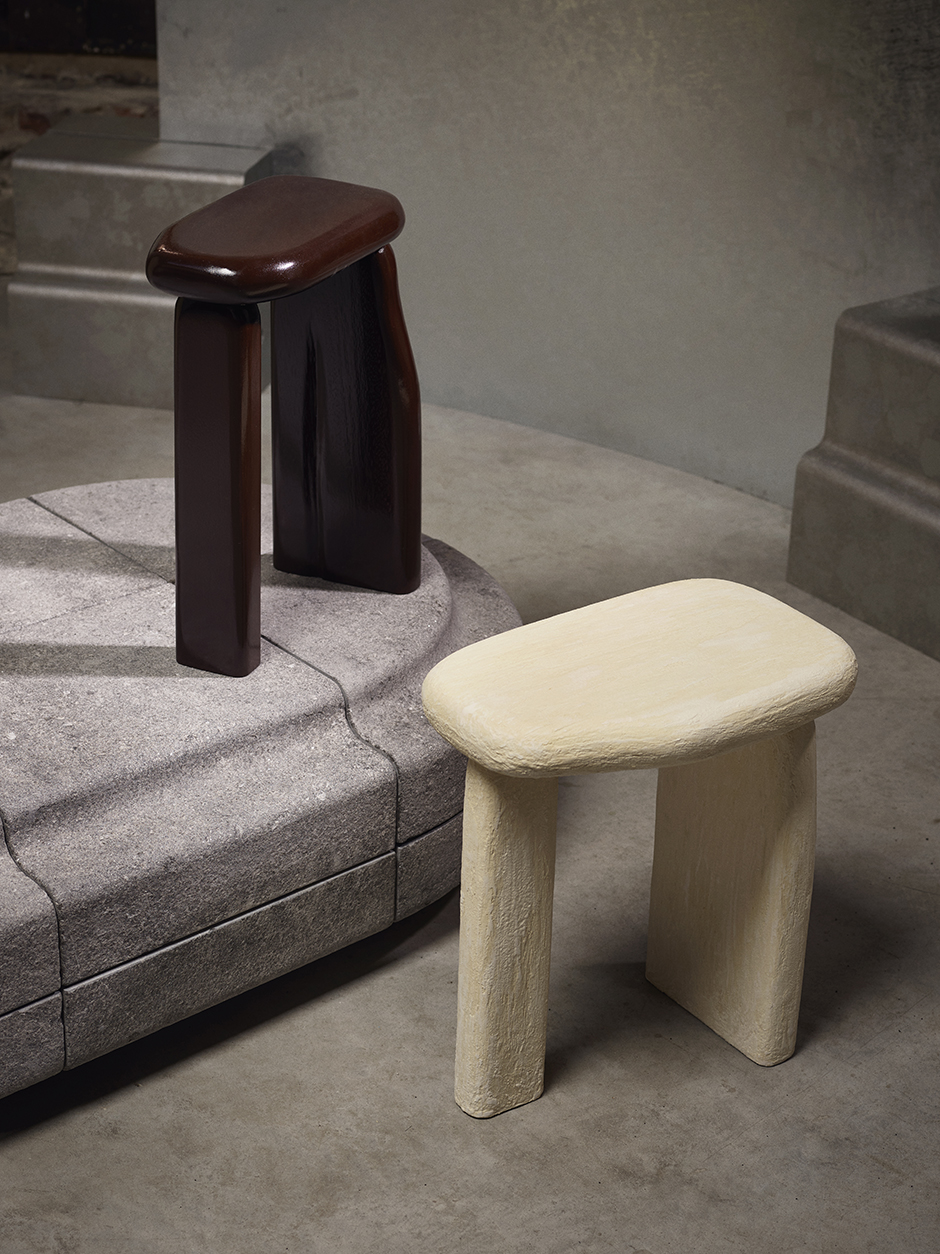 The Belgian collective BRUT is opening a physical space in Antwerp, called BRUT Depot, later this month (and, optimistically, planning to participate in Milan Design Week 2021). The collection on view at the Depot, called City Remnants, is shown above.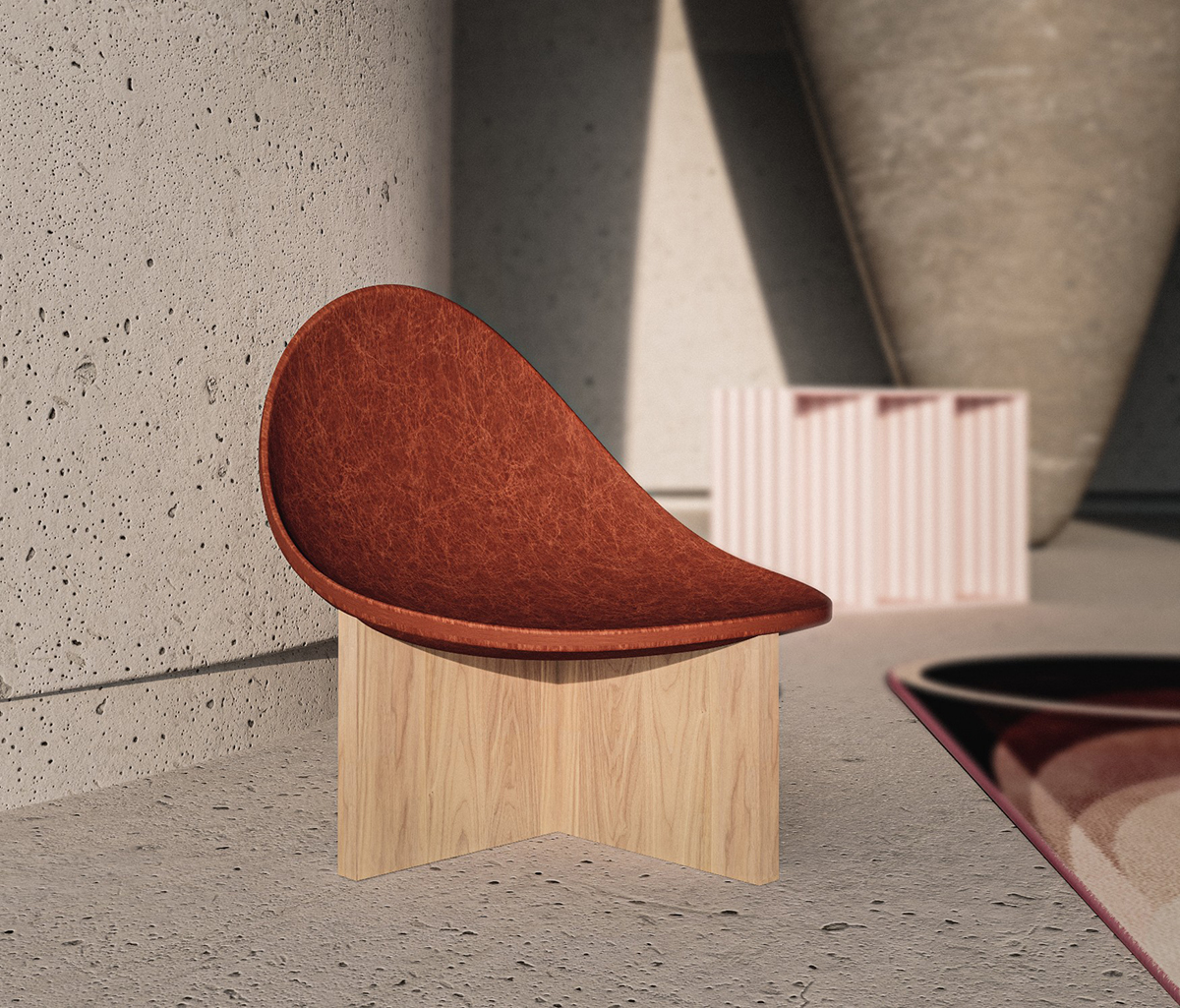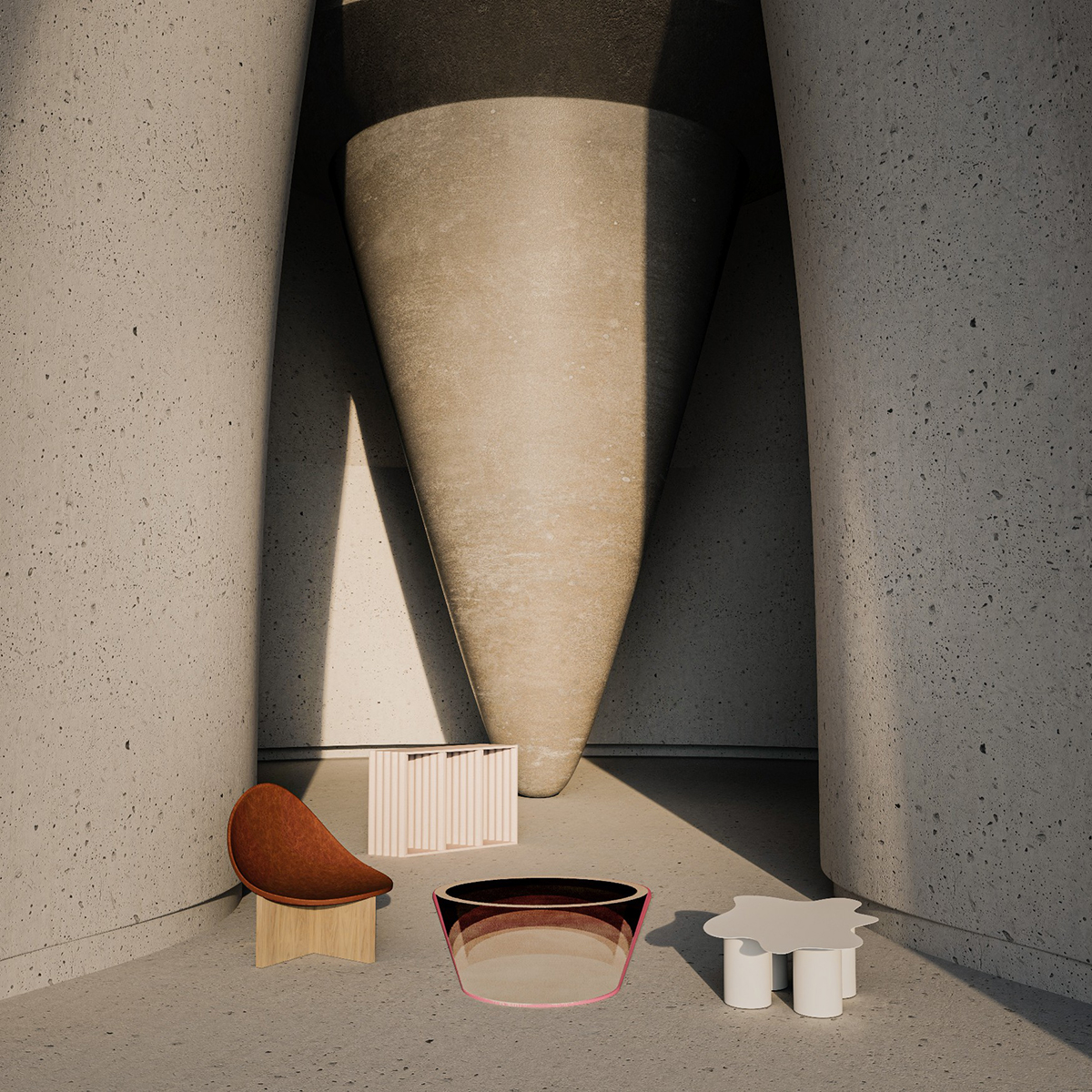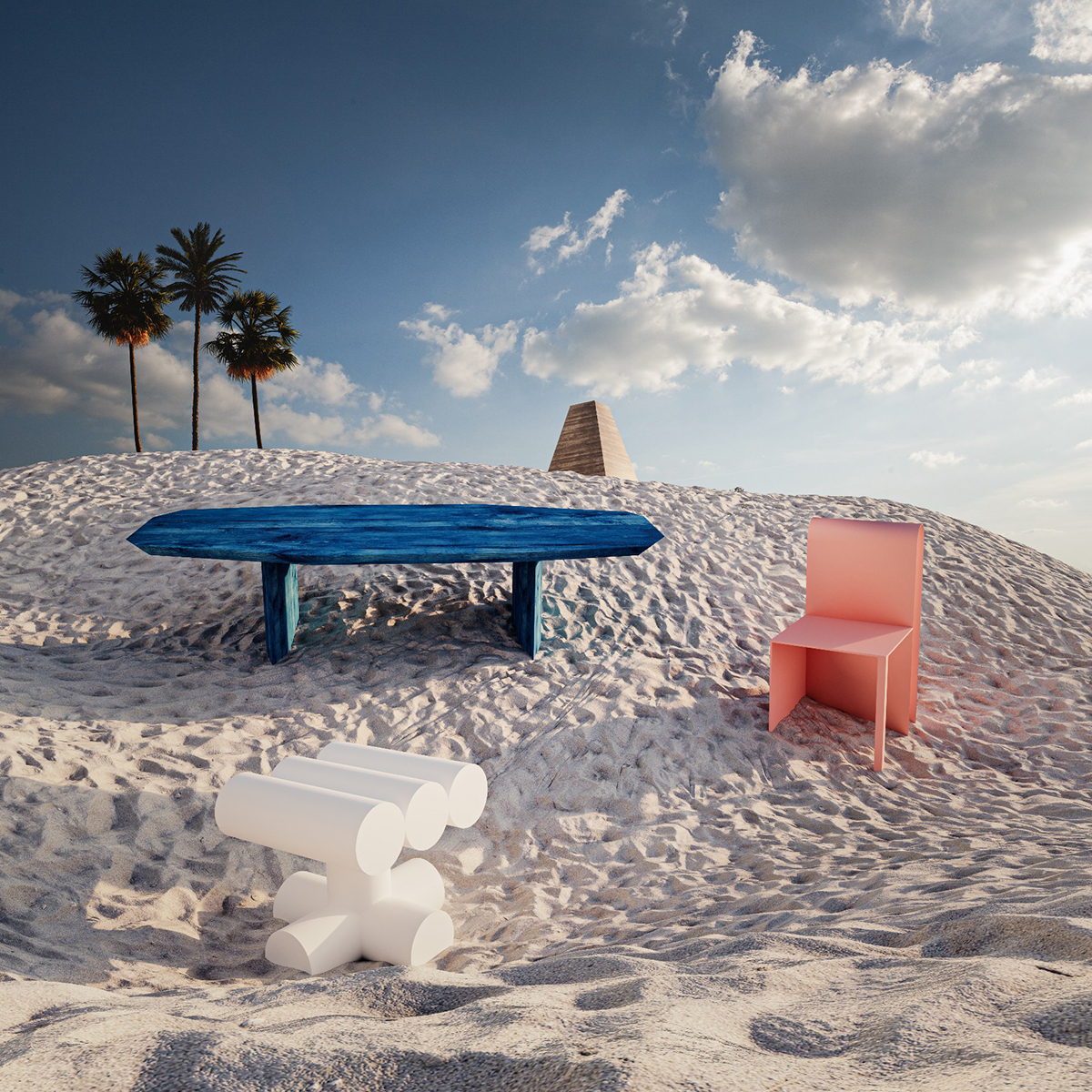 Rather than participate IRL in Milano Design Studio Movimento, a project by Artefatto Design Studio, chose to present its selected works digitally in collaboration with Another Artist. The designers on view include Estudio Persona, Federica Elmo, Cara/Davide, Studio Effe, Ahs.studio, and Common Accounts.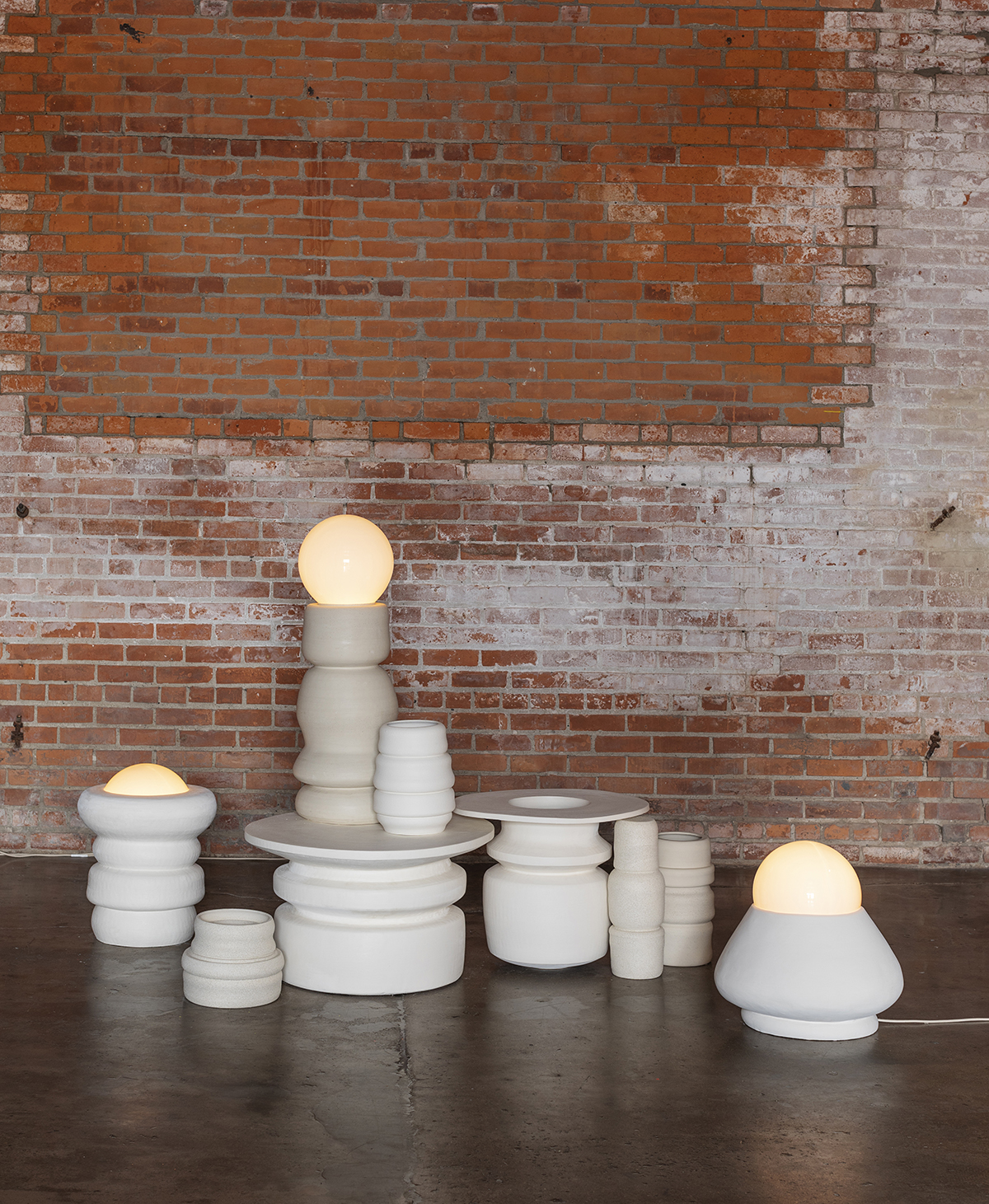 We checked in with another Offsite participant this week — Hayden Richér, whose Stacking Through Stillness ceramic lights were on view at Wasserman Projects last month as part of the Detroit month of design.