11.24.20
A Group Exhibition in Detroit Celebrates the Design Scene of a City That Was 'Never Normal'
Life hasn't felt normal for awhile now. But if the past year has made us reassess and reevaluate our behaviors, our outlooks, and our sense of what's possible, it's also prompted us to think about what "normal" even means. Never Normal — a timely group exhibition by the Detroit gallery Wasserman Projects, in collaboration with the local collective Form&Seek — places these questions in a design context, examining how our relationships with our domestic spaces are transforming in ways we might not even be able to fully understand yet. But it also celebrates a city that in many ways has long considered itself an outlier. "When planning the show we talked a lot about how the words 'new normal' didn't resonate with us, because Detroit was never normal to begin with," says Form&Seek founder Bilge Nur Saltik, who helped curate the show with Wasserman director Alison Wong. "When the pandemic hit, the city's economy was already in the process of being rebuilt, and people were already used to supporting and protecting each other. And I think that's reflected in the work."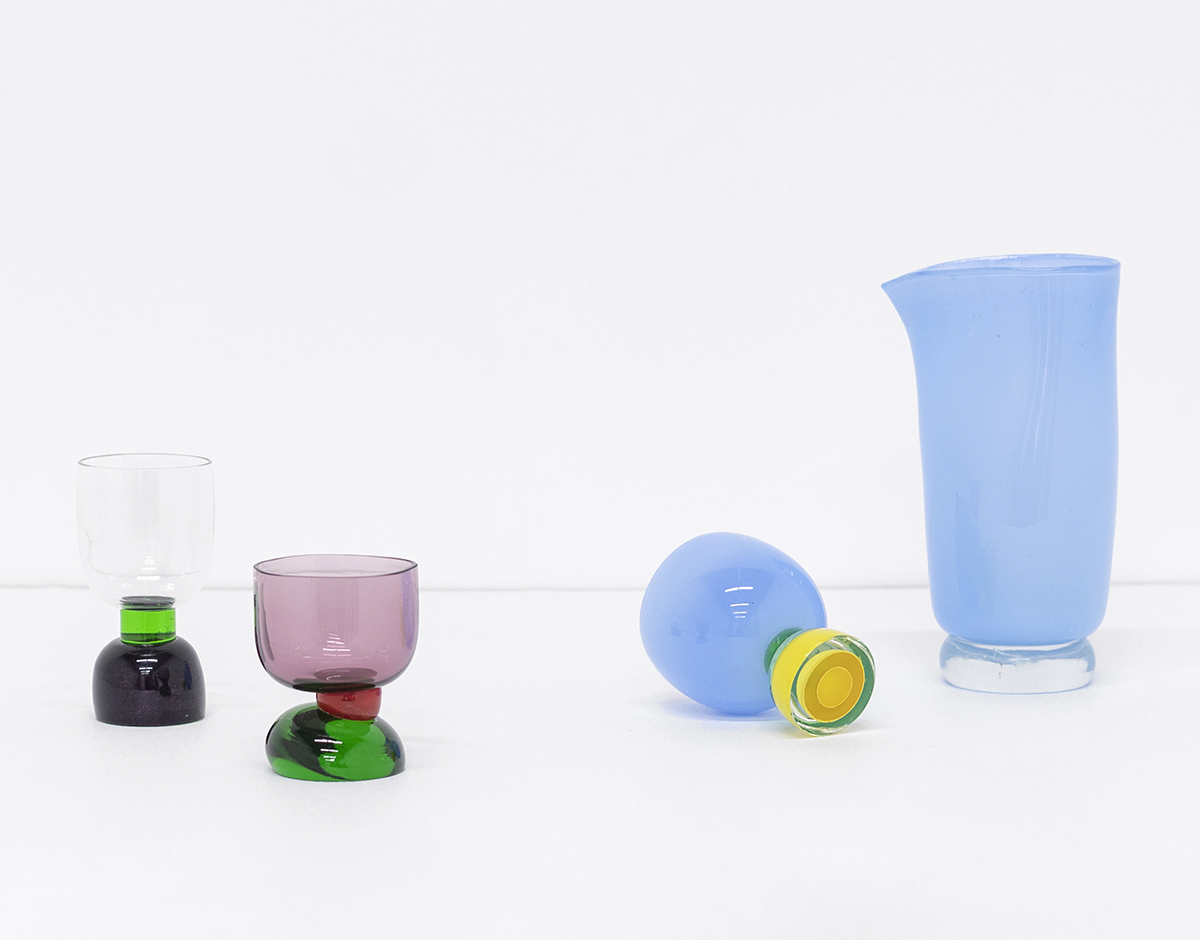 Irina Flore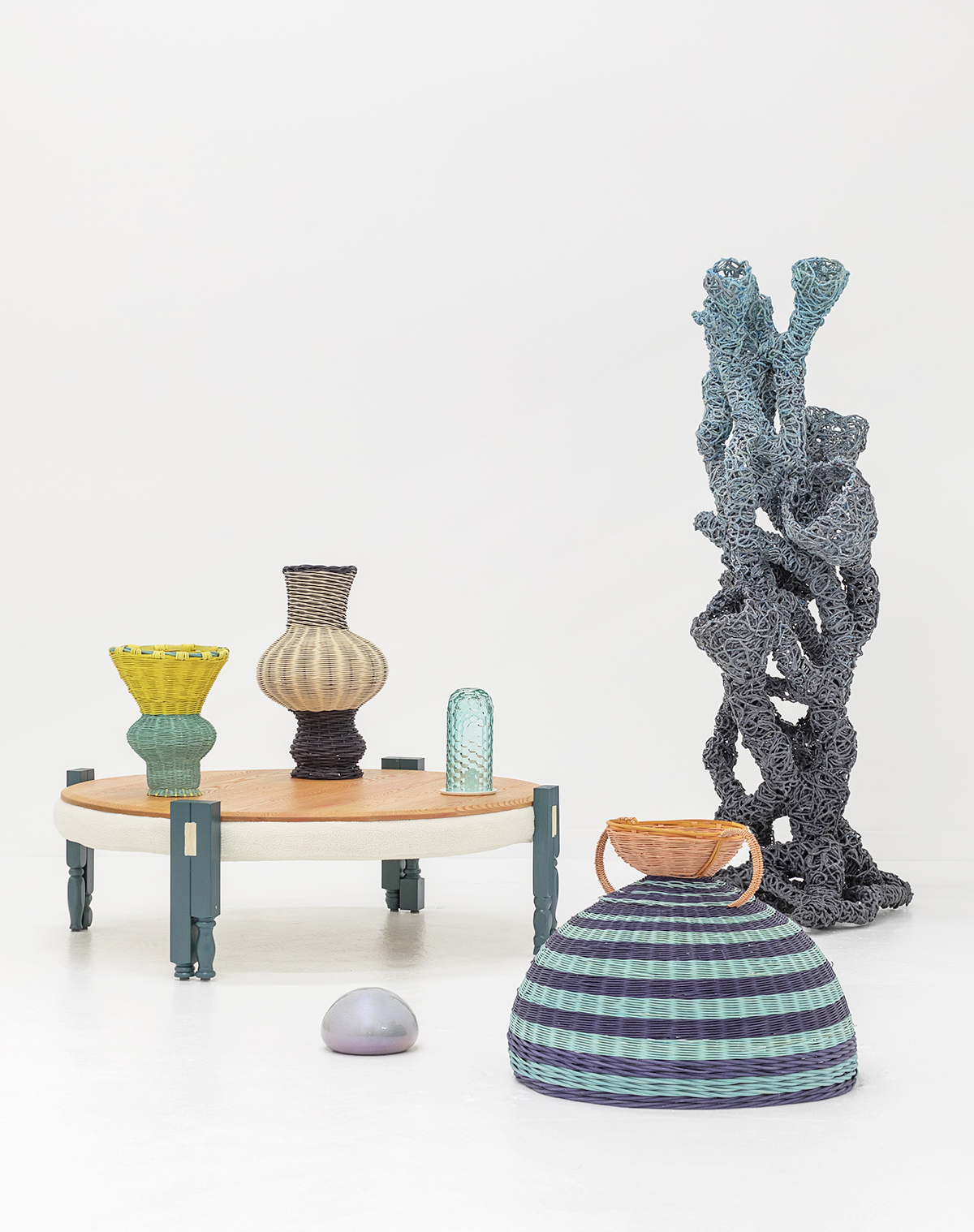 Studio Herron (woven vessels), Bilge Nur Saltik (glass cloche), Joonghan Bae (iridescent bubble), Cody Norman (floor sculpture), End Studio (table)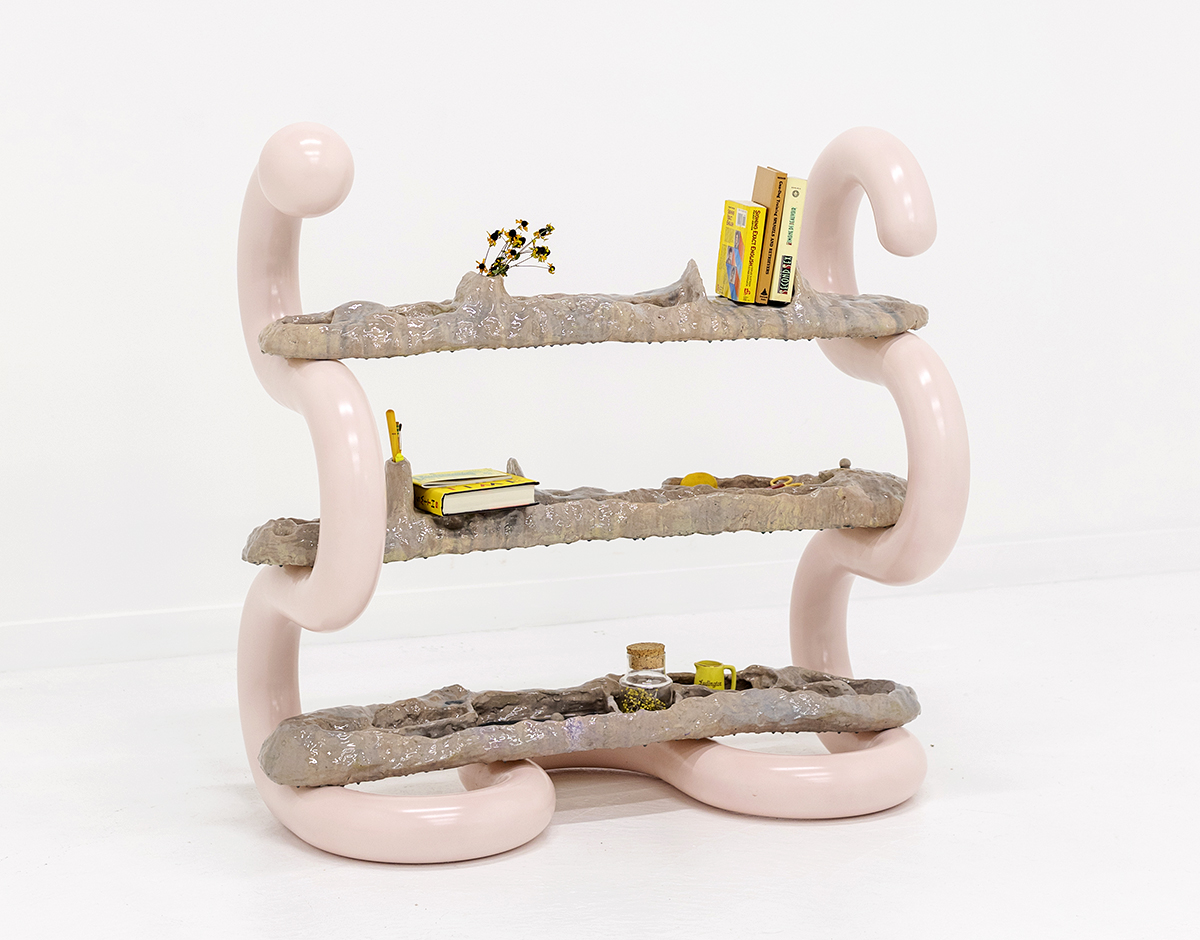 All of the show's 30 participating designers and artists have ties to Detroit, whether they're currently based there, worked there in the past, or studied there — in many cases at the Cranbrook Academy of Art, also Wong's alma mater. With its ethos of experimentation and its interdisciplinary approach, Cranbrook was a furnace for early modernism; Ray and Charles Eames met there, Harry Bertoia and Florence Knoll trained there, Eero Saarinen taught there, and Eliel Saarinen directed and built there.
Now it's the furnace feeding the growing Detroit scene, of which Never Normal is an ambitious snapshot: There's lighting from Aaron Blendowski, Joonghan Bae, End Studio, Sunny Kim, Extents, and Nicholas Tilma; sculptural works by Hayden Richér, Aratani Fay, Cody Norman, Simon Anton, Donut Shop, and Mark Dineen; furniture pieces from Saltik, Brett Evans & Karen Lee, Kyle Joseph, and Michael Neville; ceramics by artist Ebitenyefa Baralaye and curving woodworks by Annie Meyer; glass works by Irina Flore; tabletop pieces by  Joseph Parr; wall shelves by Phoebe Kuo; woven vessels by Studio Herron; and a wallpaper and hand-tufted rug installation by Substudio. It's all installed alongside works from Wasserman Projects artists: John Dante Bianchi, Maritza Caneca, Dorota & Steve Coy, Chris Hyndman, Summer Wheat, Adrian Wong, and Marela Zacarias.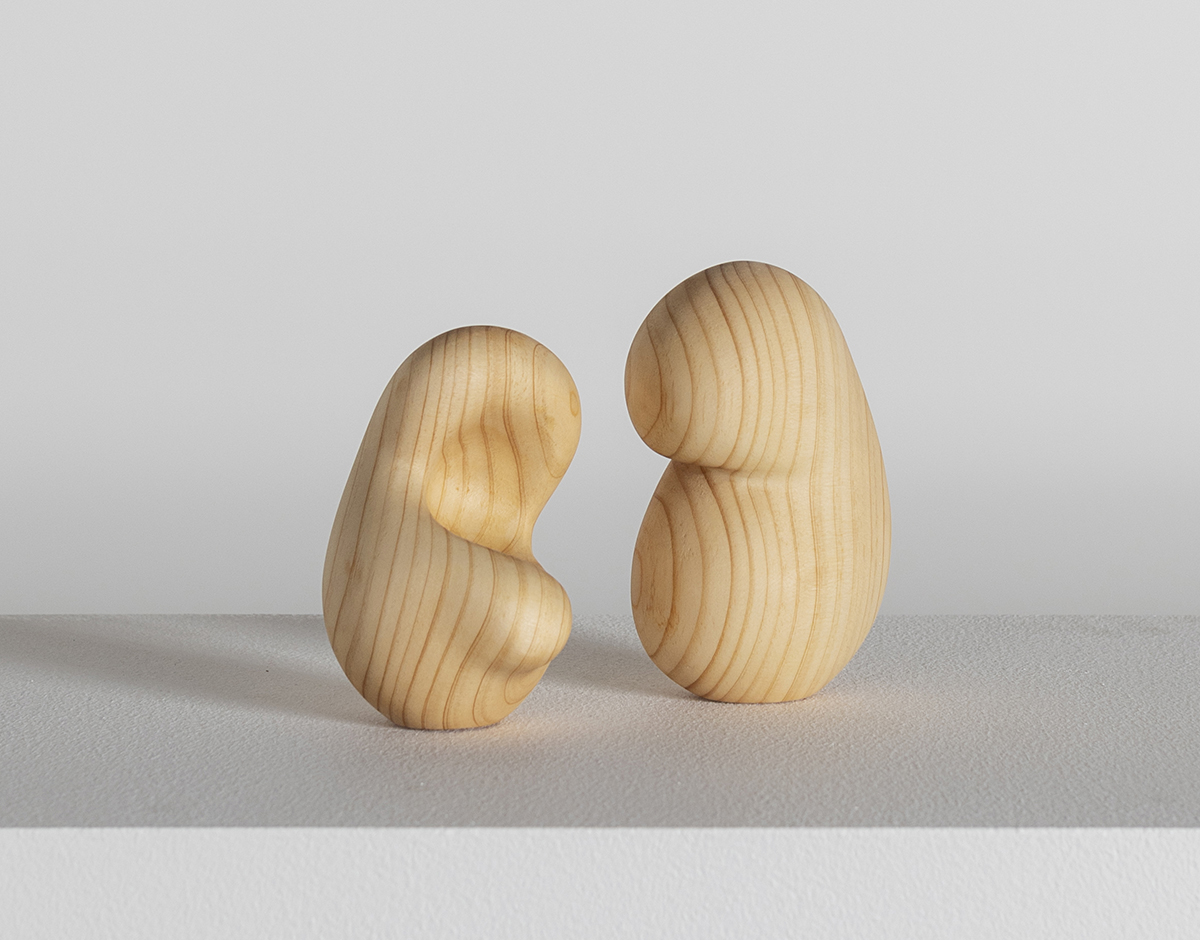 Annie Meyer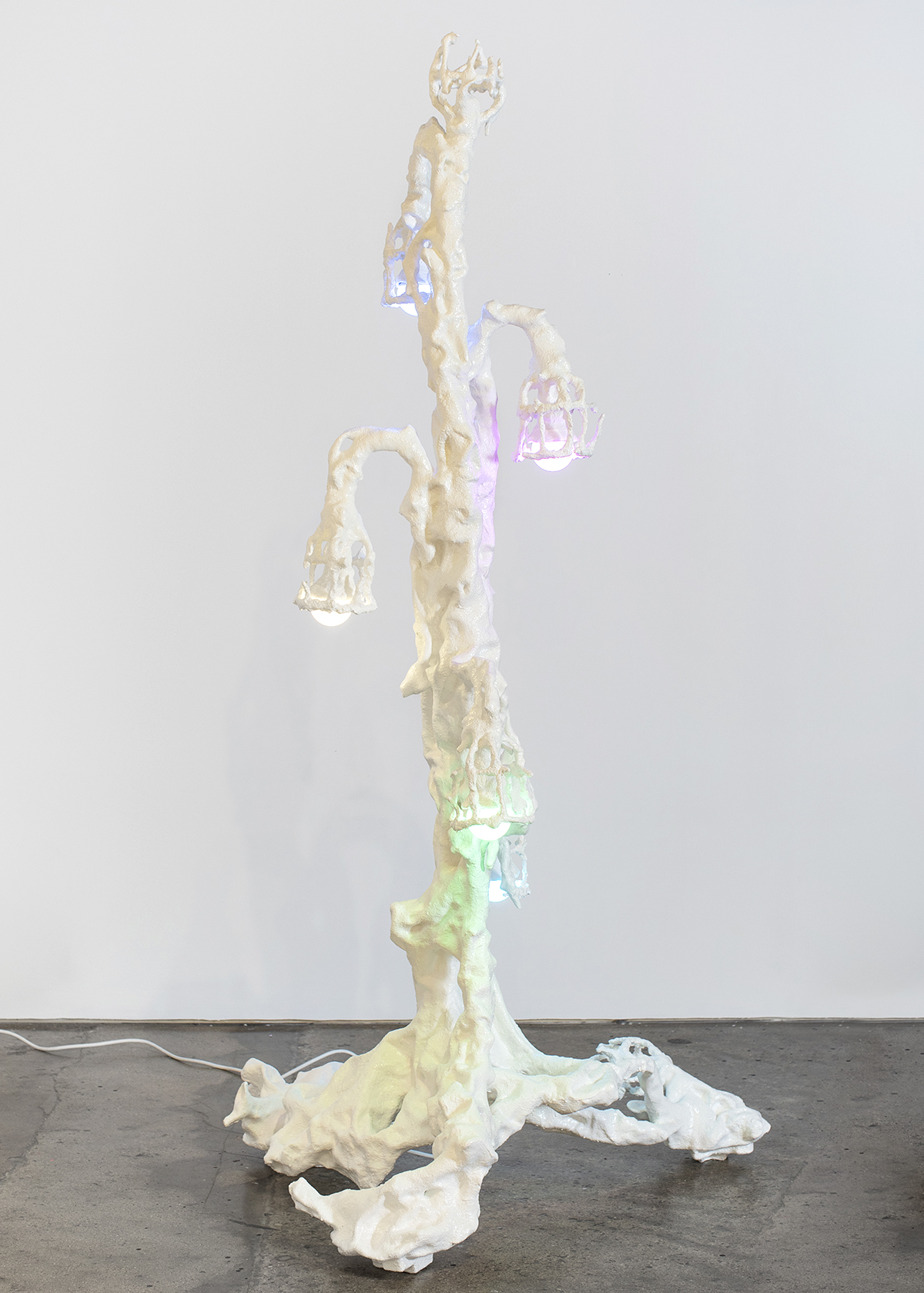 Kyle Joseph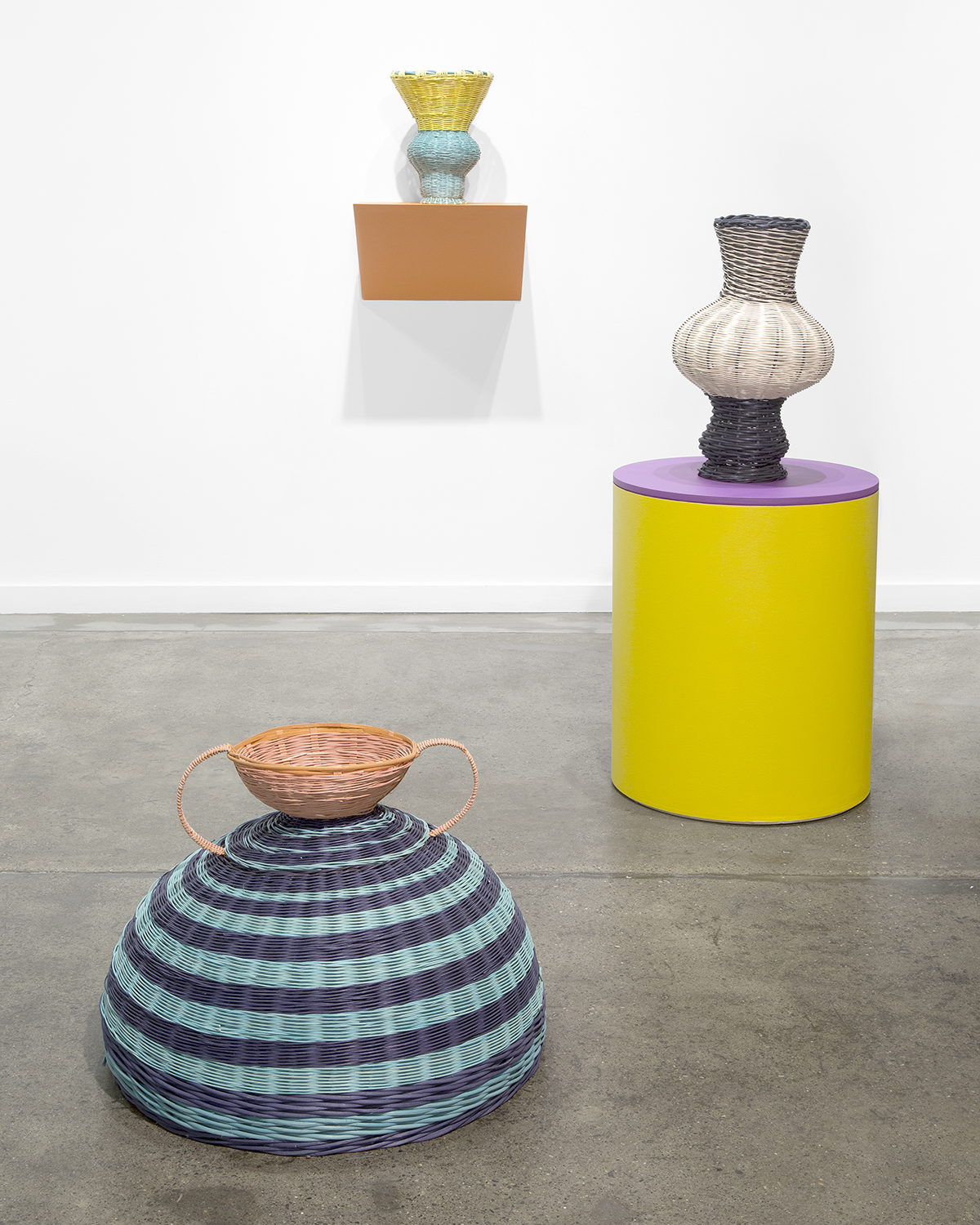 Studio Herron
"Detroit is full of possibility and this open-ended, anything-goes energy," says Wong. "It's a renegade city in a way." She points to the fact that the artists, designers, curators, and gallerists who call Detroit home don't have to answer to the major markets or to a defined collector base in the same way as New York or Los Angeles, which allows for a certain flexibility. Detroit is also affordable, and full of industrial fabrication workshops, which is why so many Cranbrook students are increasingly opting to stay put after graduation.
But Wong also cautions that "there's a resiliency that Detroiters need to have. We can talk about how Detroit is so affordable, creative, and open, but it's also a hard city to thrive in, it's hard to sustain." Adds Saltik, "Designers and makers here have had to create a platform for themselves, because unless you're a transportation designer, there aren't a ton of opportunities." Never Normal is a reflection of the energy and cooperation that those living in the city have had to invest in its success. "We rely on each other and benefit from each other, and I think people are taking that sense of responsibility into their studios," says Saltik.
They're also, of course, taking it out of their studios and into the wider world. "An overarching goal in this show was to create something that was incredibly joyful," says Wong. "That's something we all desperately need right now." That heartening effect that art and design can have is on full display here, as is the hope that they can provide a way forward. "This idea of Never Normal is a nod to what's going on right now, but that's the case for art and design historically," says Wong. "It's about breaking norms, considering things from alternate perspectives outside of yourself and your own personal experiences. So, you're constantly problem-solving. It's what artists and designers do and continue to figure out."
INSTALL PHOTOS BY PD REARICK, STUDIO PHOTOS BY CLARE GATTO. Top image: Karen Lee & Brett Evans (table and vessels), Simon Anton (pallet), Sunny Kim (light)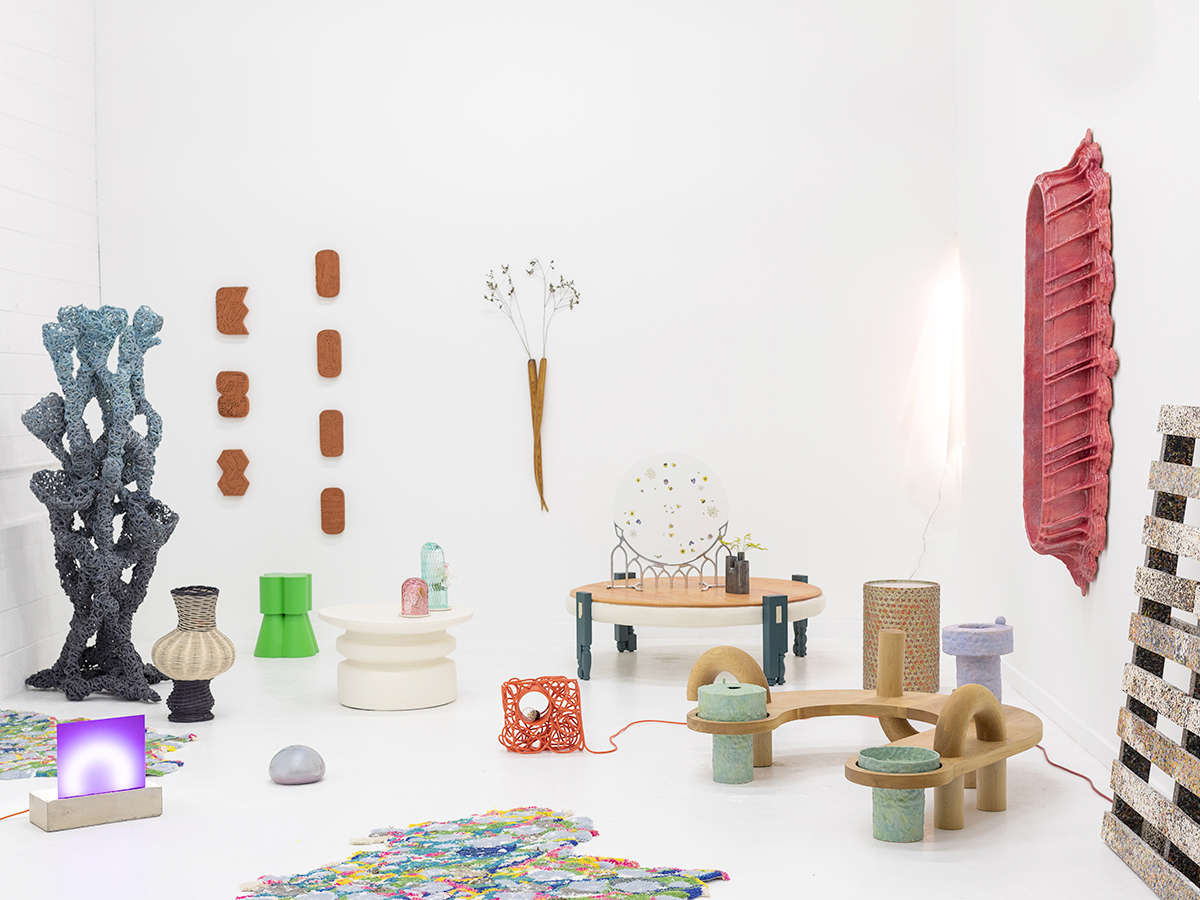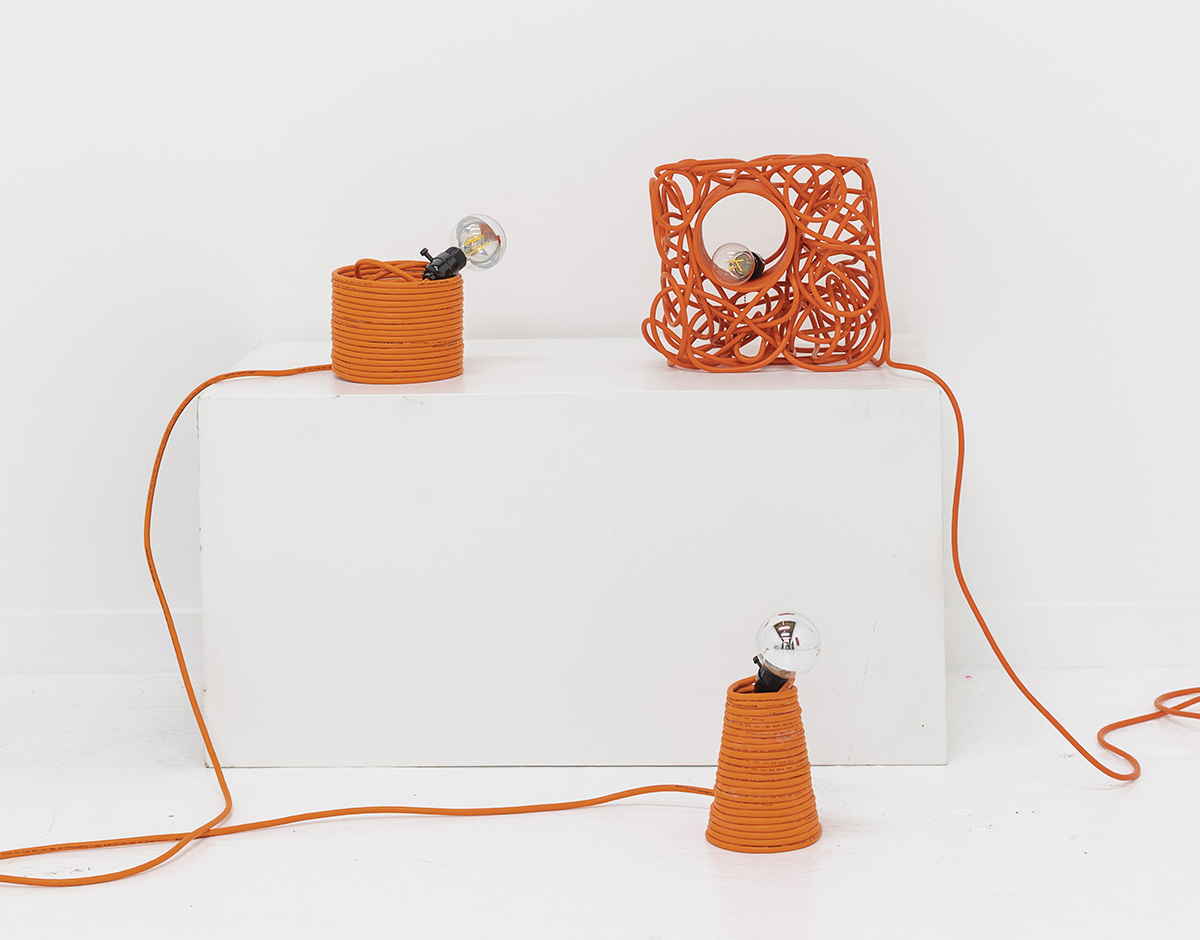 Extents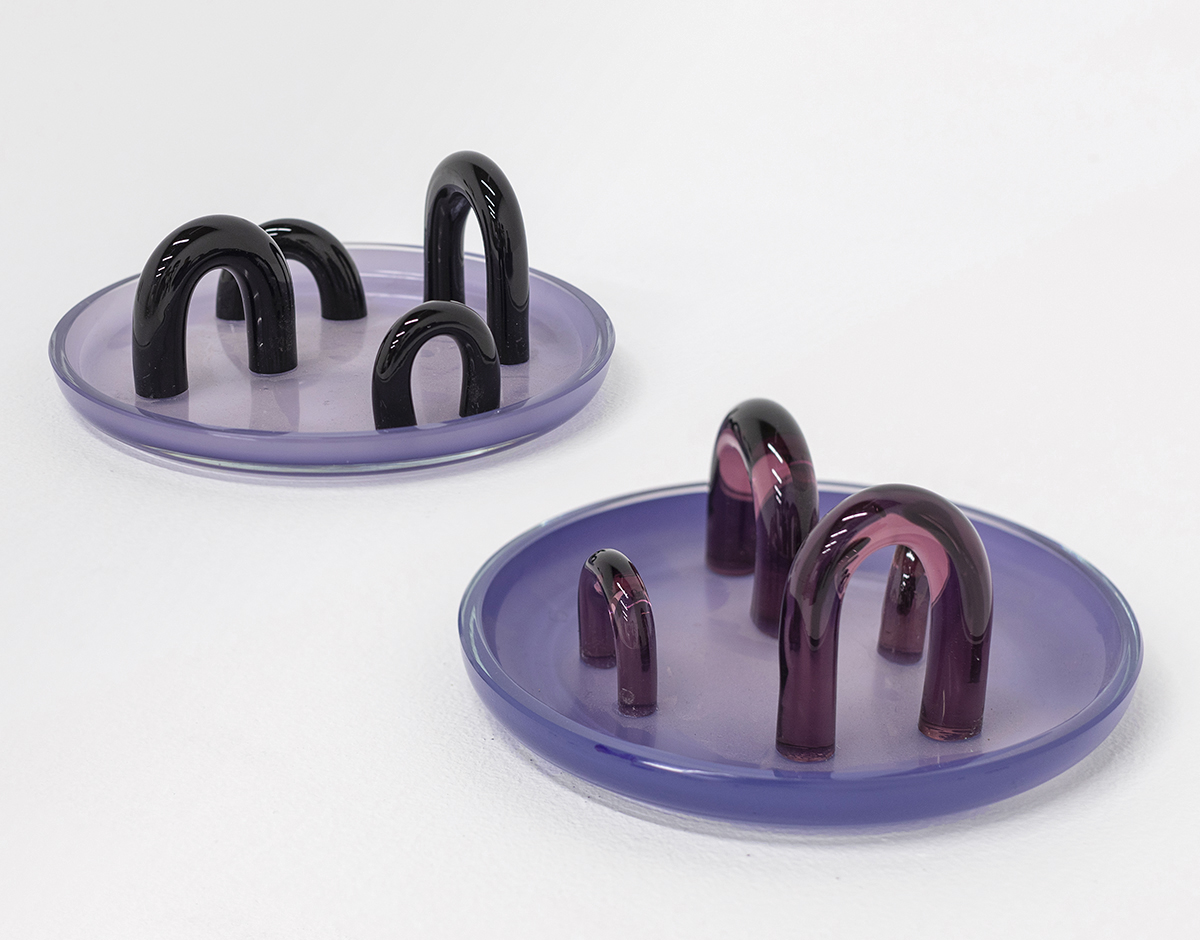 Irina Flore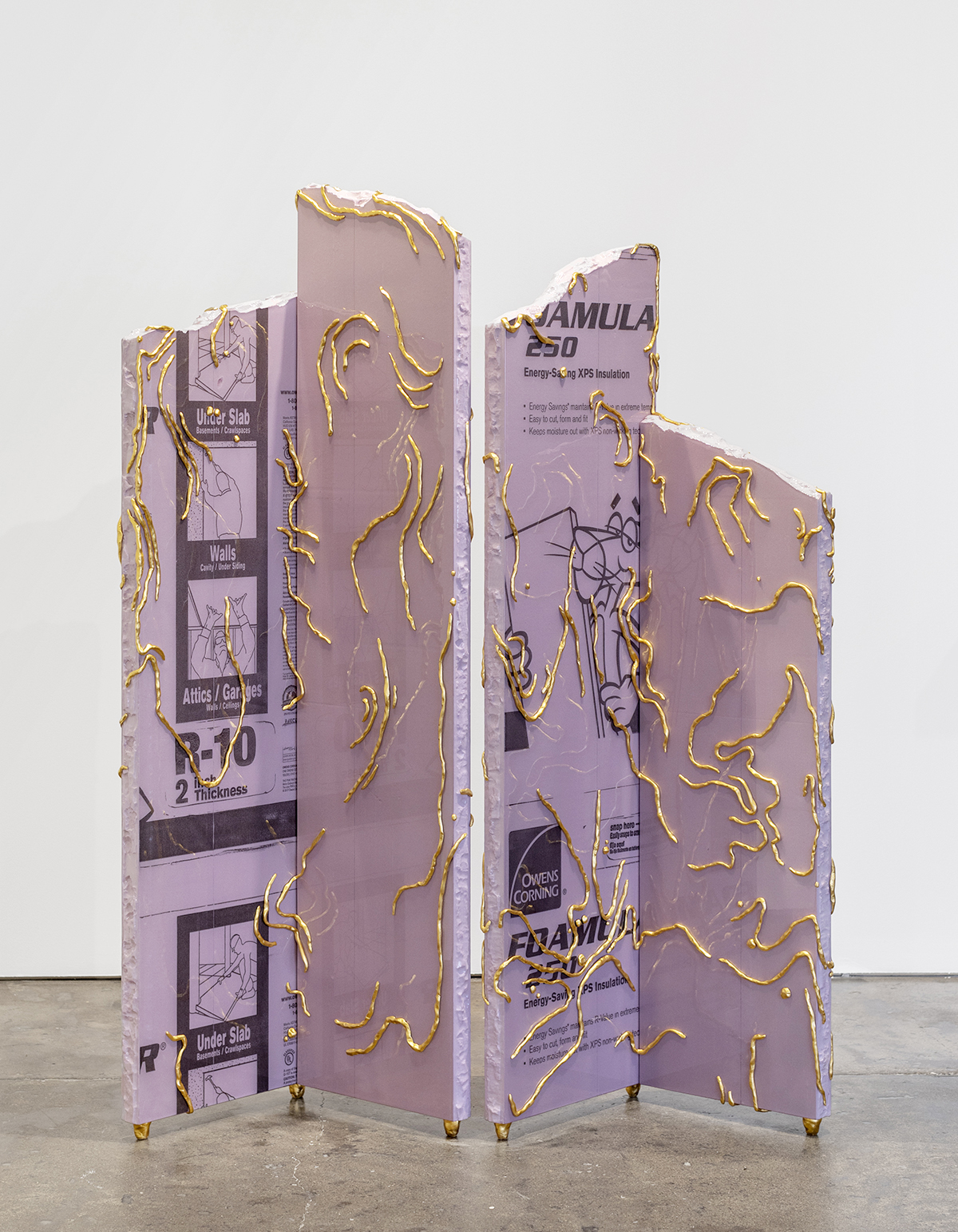 Mark Dineen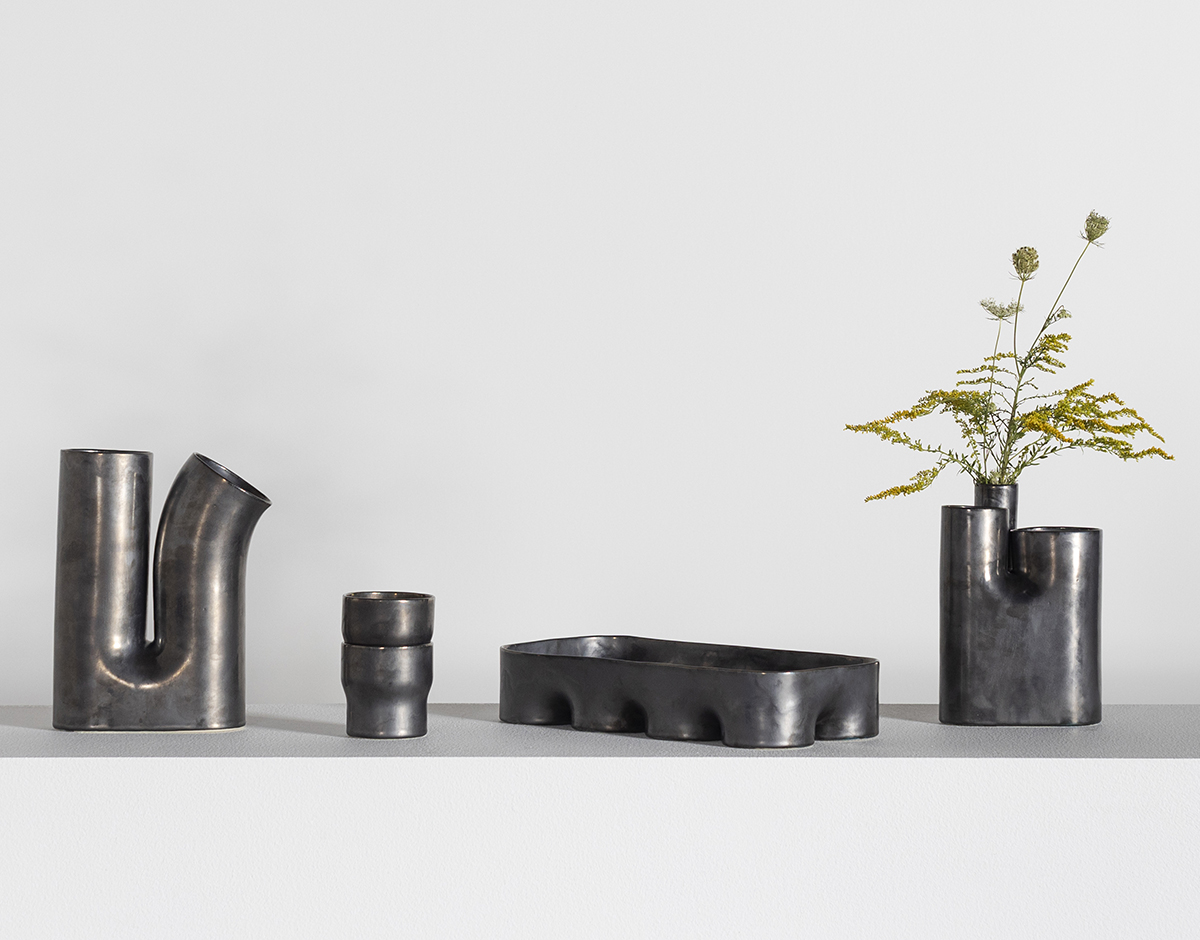 Joe Parr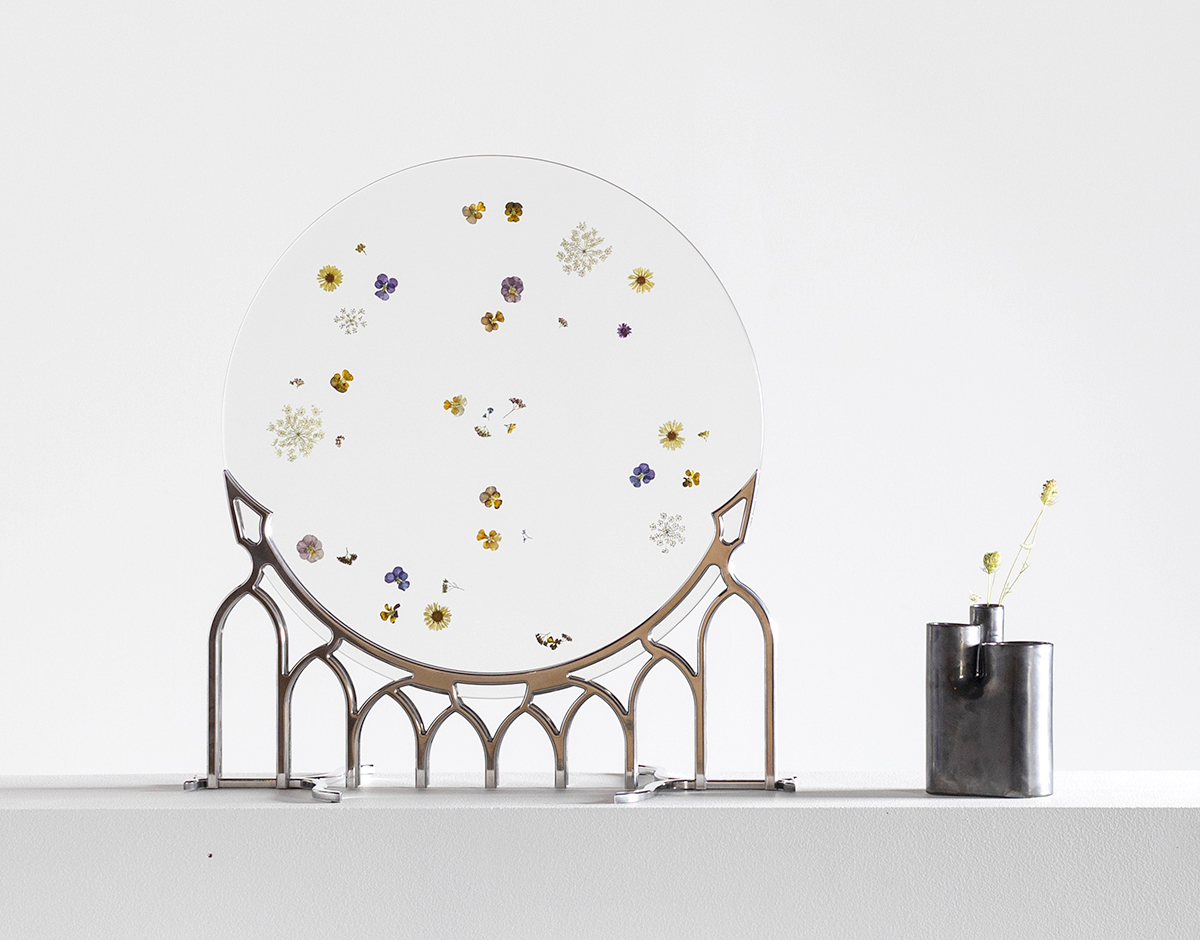 Donut Shop (floral centerpiece), Joe Parr (vase)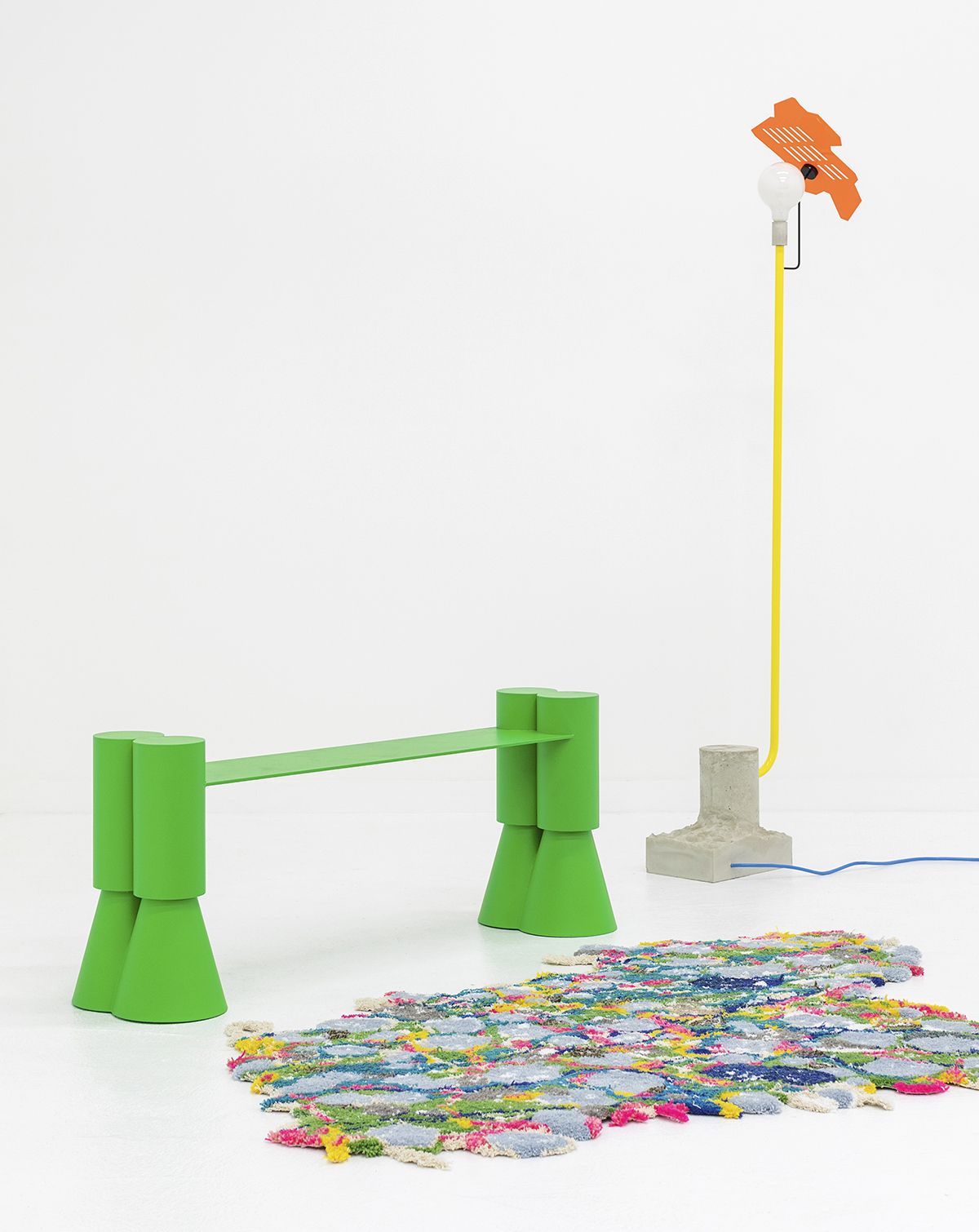 Kyle Joseph (bench), Nicholas Tilma (lamp)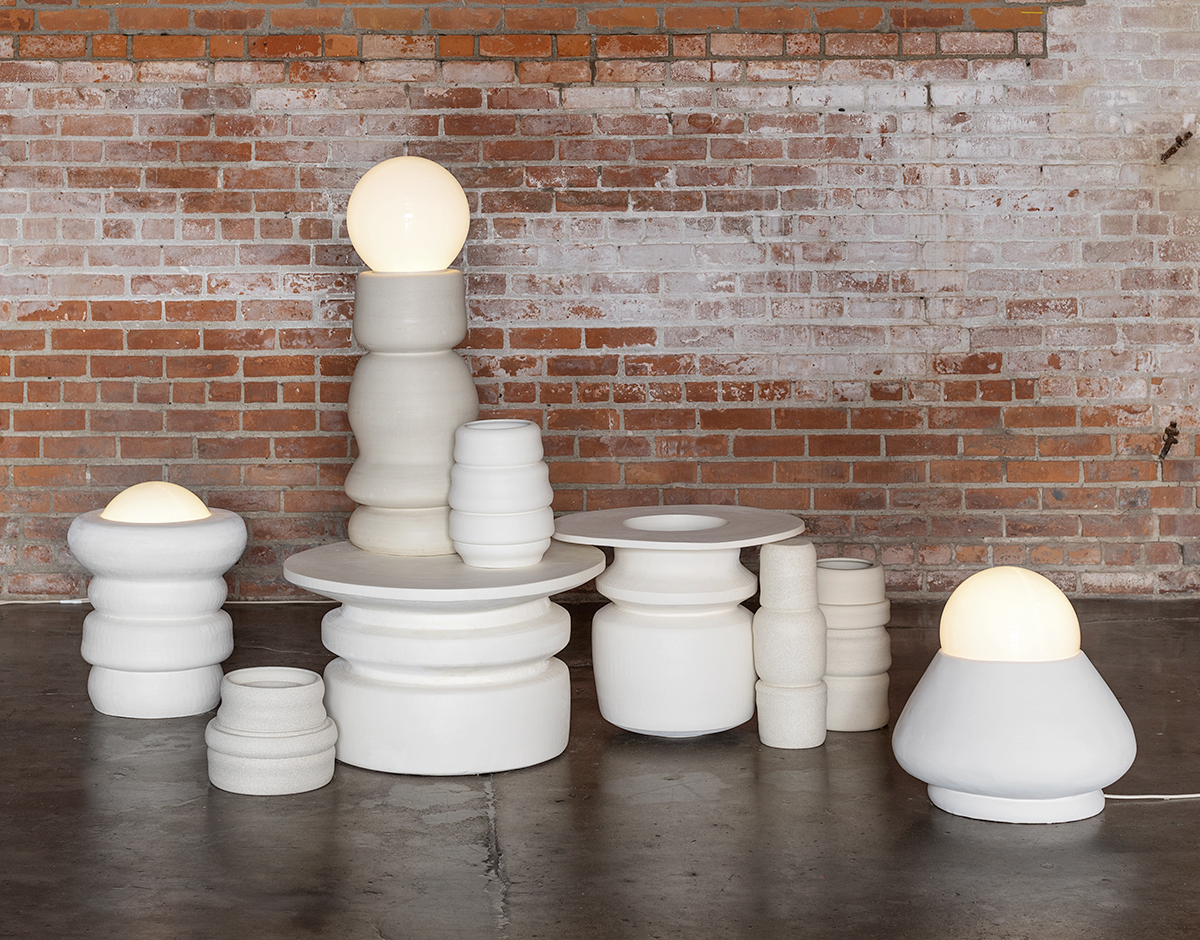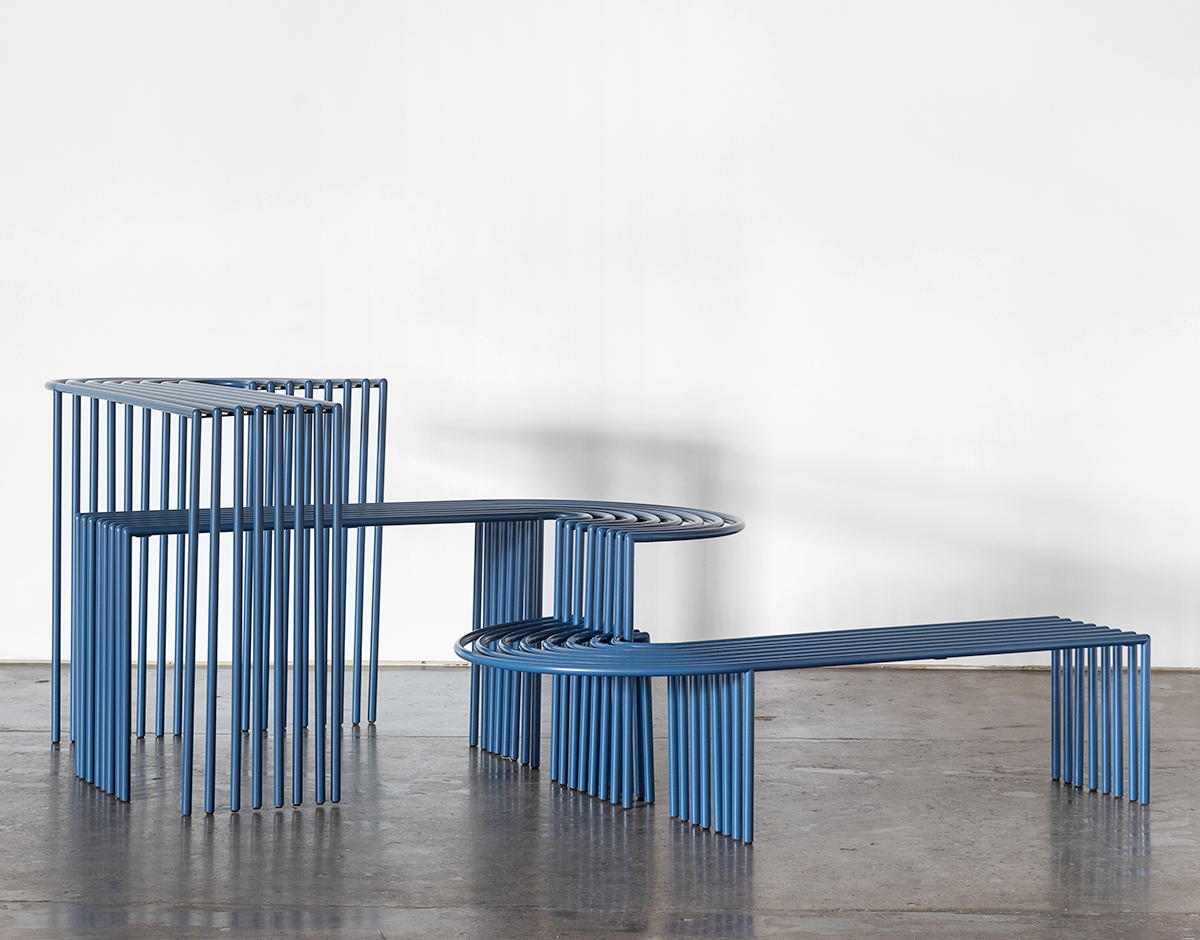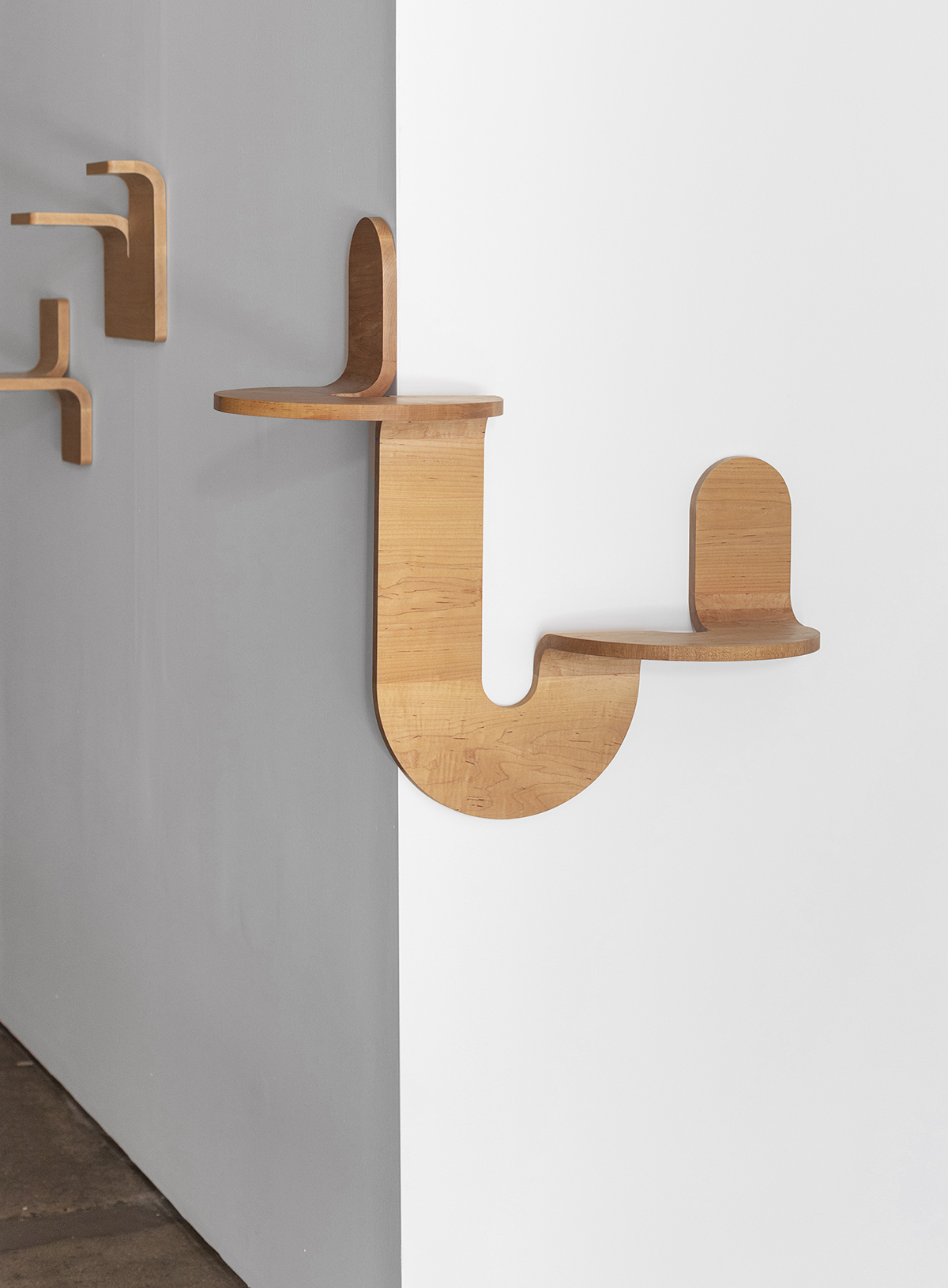 Phoebe Kuo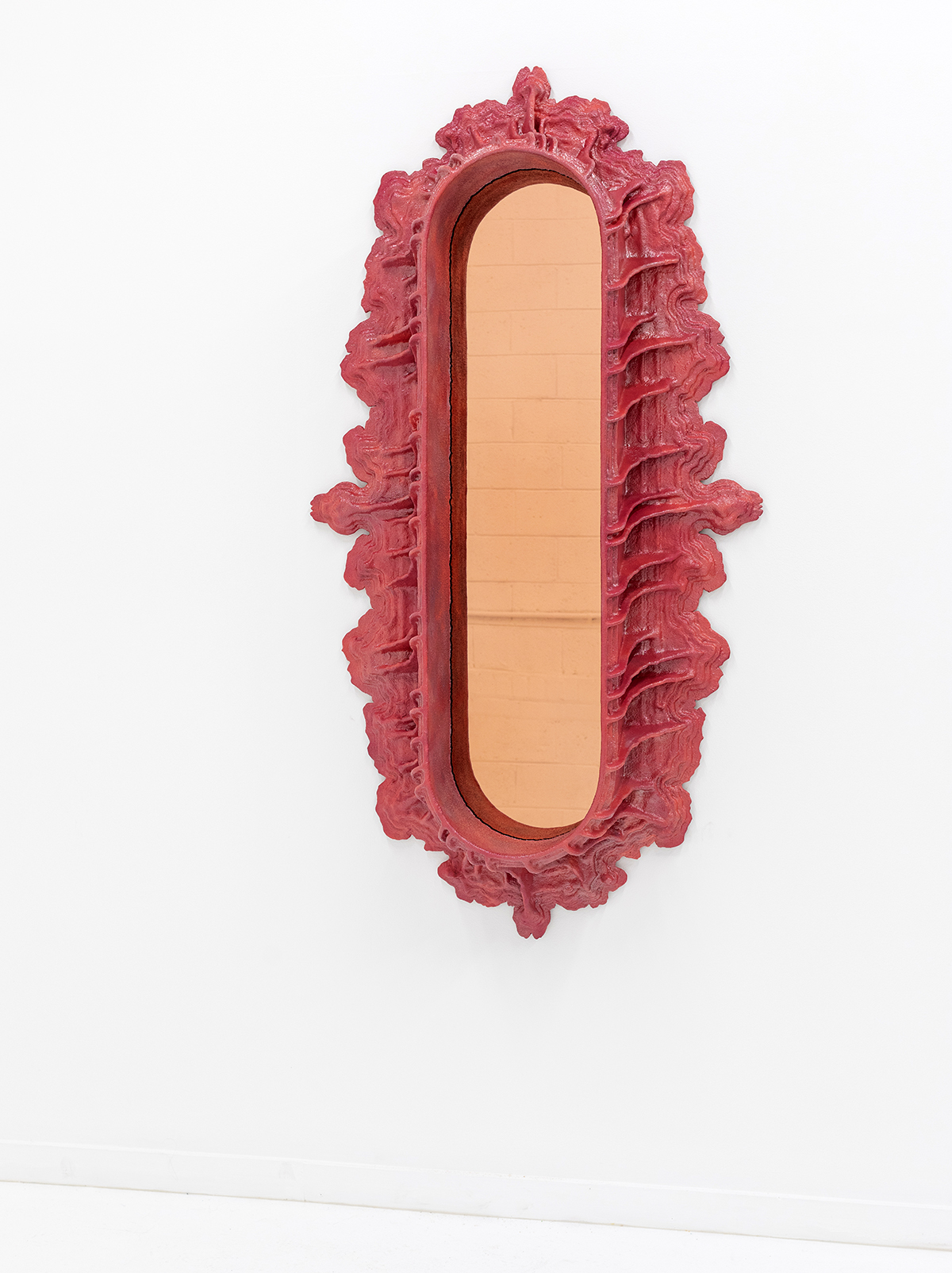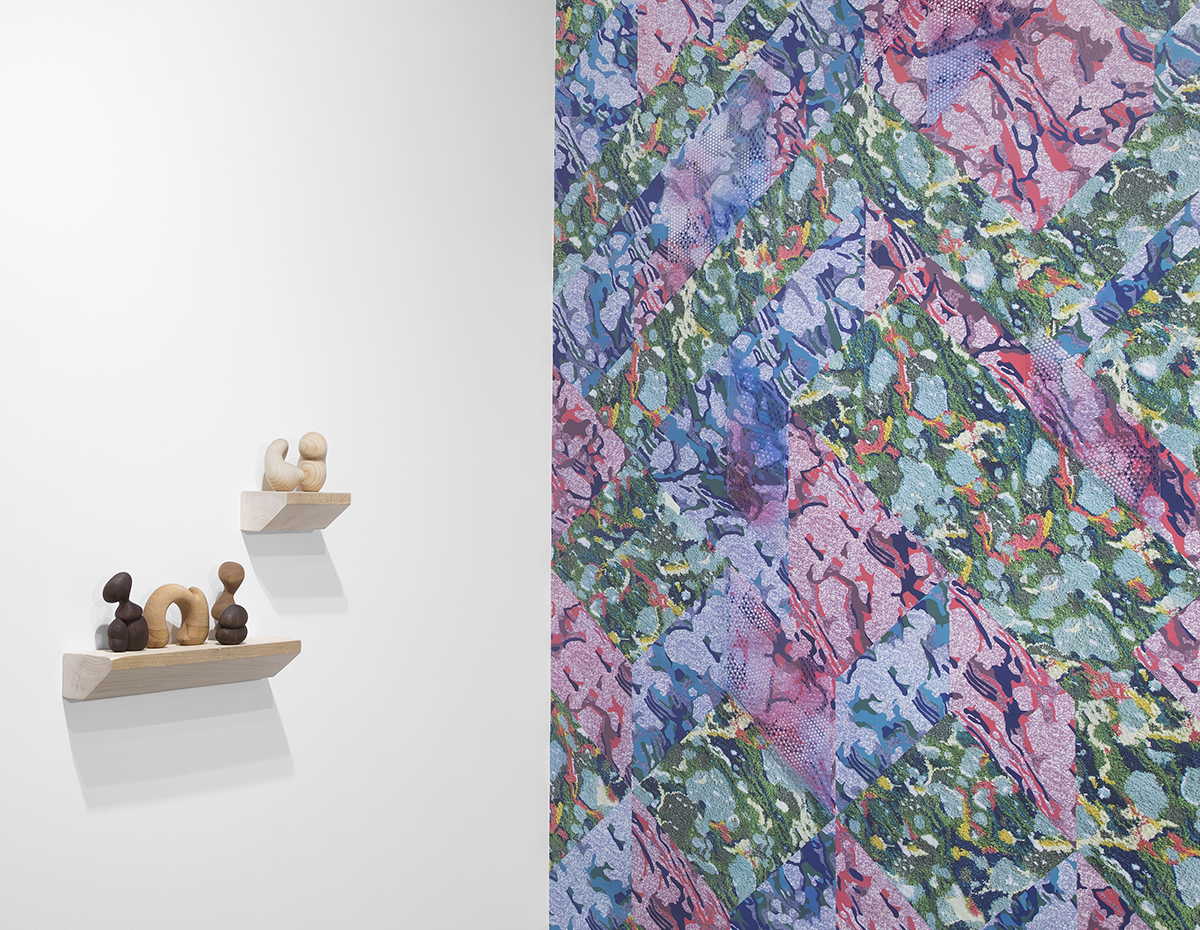 Annie Meyer (sculptures), Substudio (wall panel)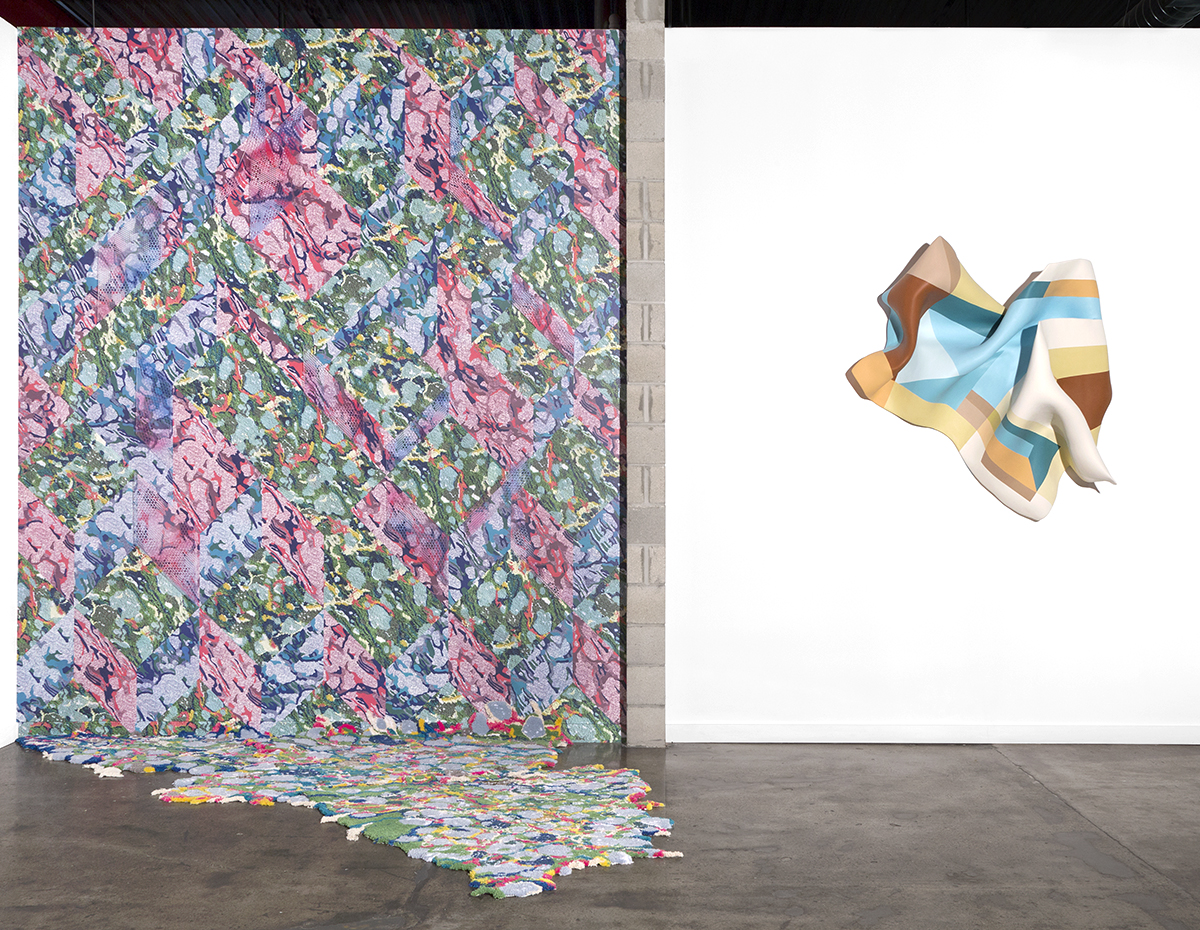 Substudio (wall panel), Marela Zacarias (wall artwork)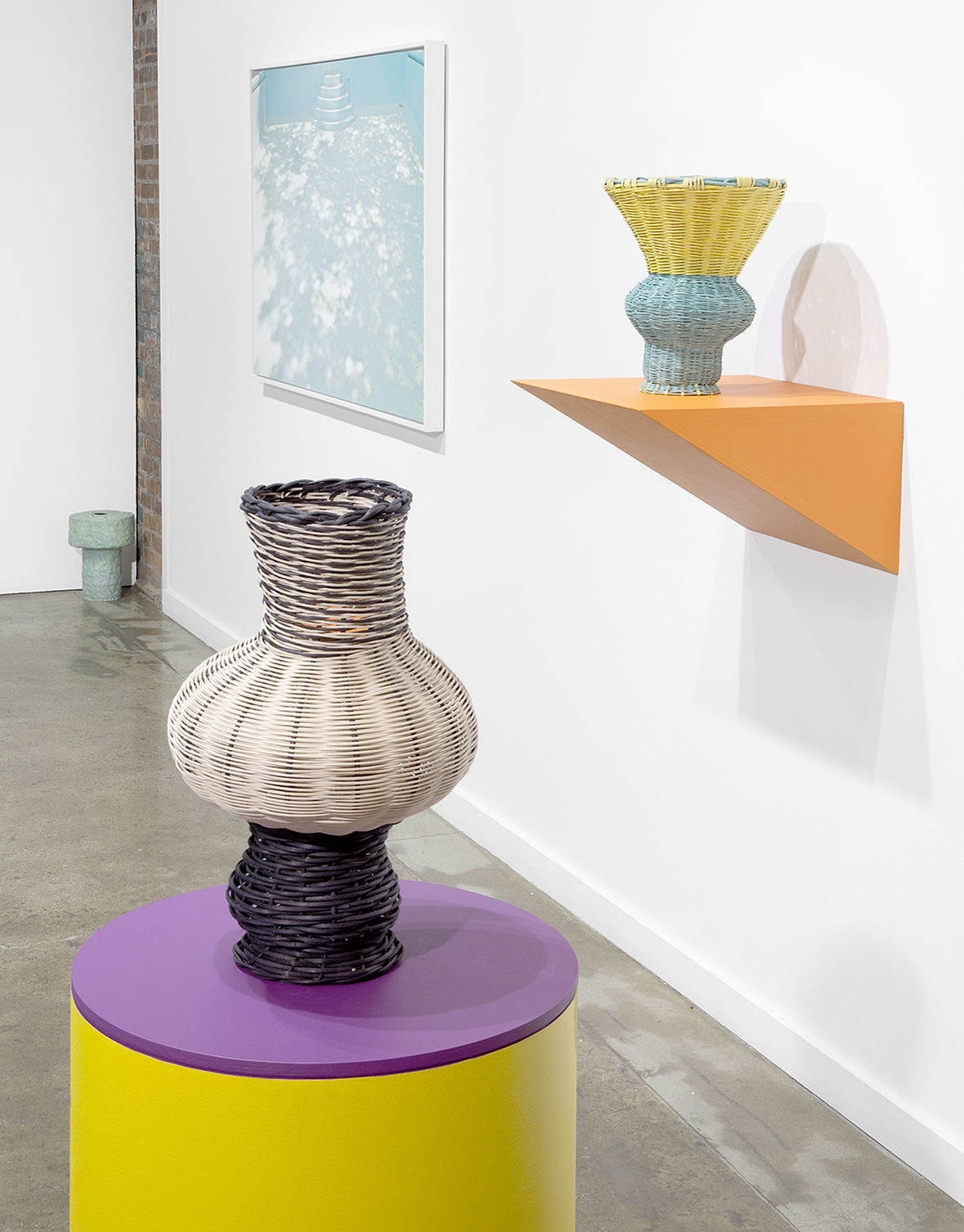 Studio Herron (woven vessels), Maritza Caneca (framed photograph), Karen Lee & Brett Evans (ceramic vessel)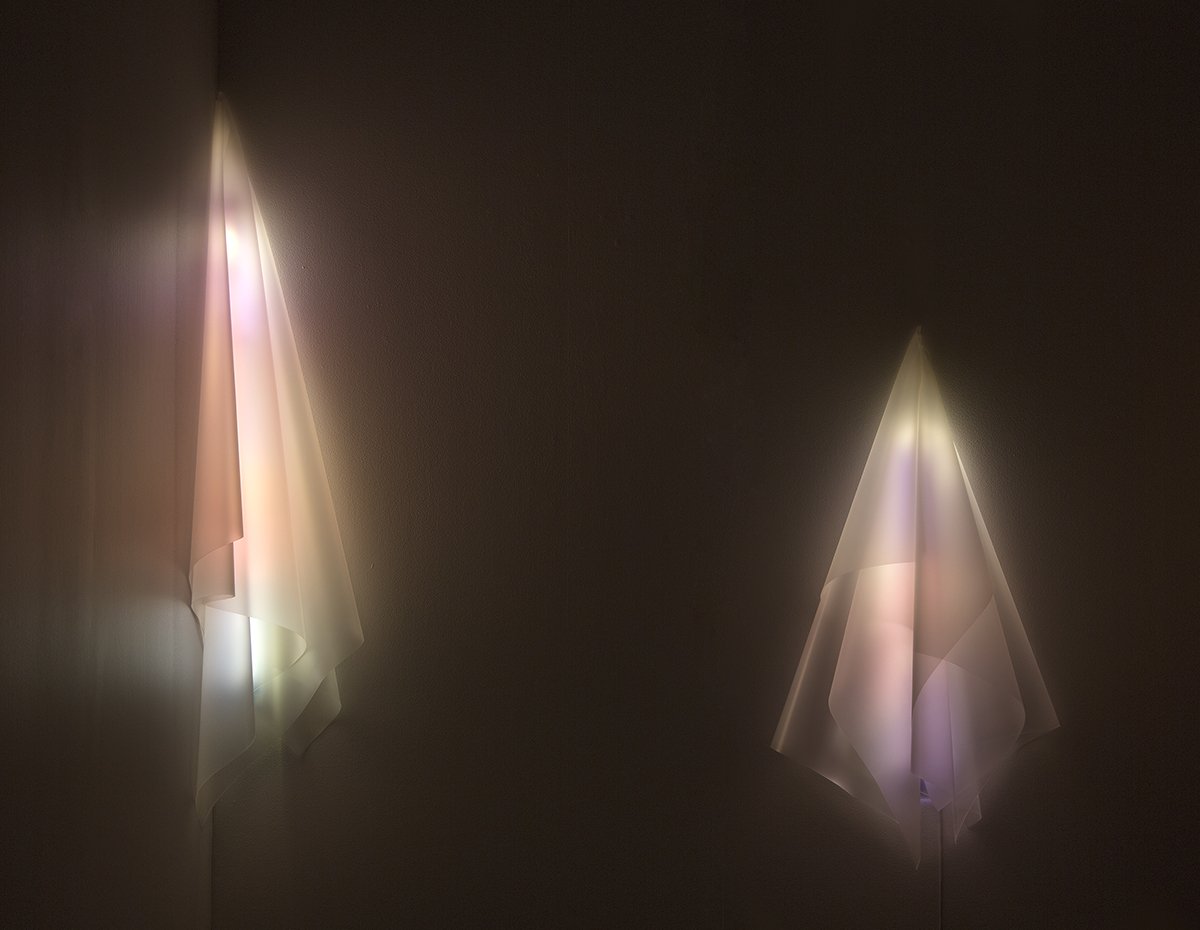 Sunny Kim