11.16.20
This Scandinavian Design Duo Just Launched 86 Cozy Pieces to Get You Through the Winter
Typically at this time of year, we would be starting to wrap up months of coverage of new design collections. But 2020 was necessarily quiet, all things considered, which makes it all the more special to come upon a fully realized vision like NJRD, the new Scandinavian home goods brand by Swedish duo Bernadotte & Kylberg. The studio, founded in 2012 by school friends and graphic designers Prince Carl Philip Bernadotte of Sweden and Oscar Kylberg, joined forces with Scandinavian retailer Nordic Nest to create an expansive debut collection that includes 86 pieces: striped and geometric rugs, ridged tableware in pastel porcelains, and recycled cotton throws in two different color schemes — one in blacks and whites, one in pinks and mustards — inspired by Sweden's coolly colorful landscape.
Bernadotte & Kylberg have spent most of their career creating work for clients, so the idea of claiming ownership and putting ideas that were wholly their own out into the world clearly energized the duo. Norwegian stylist Kråkvik & D'Orazio created the first campaign of images as well, which builds on the unexpected contrasts and graphic elements of the collection. We recently spoke with Kylberg to find out more.
PHOTOS BY LASSE FLØDE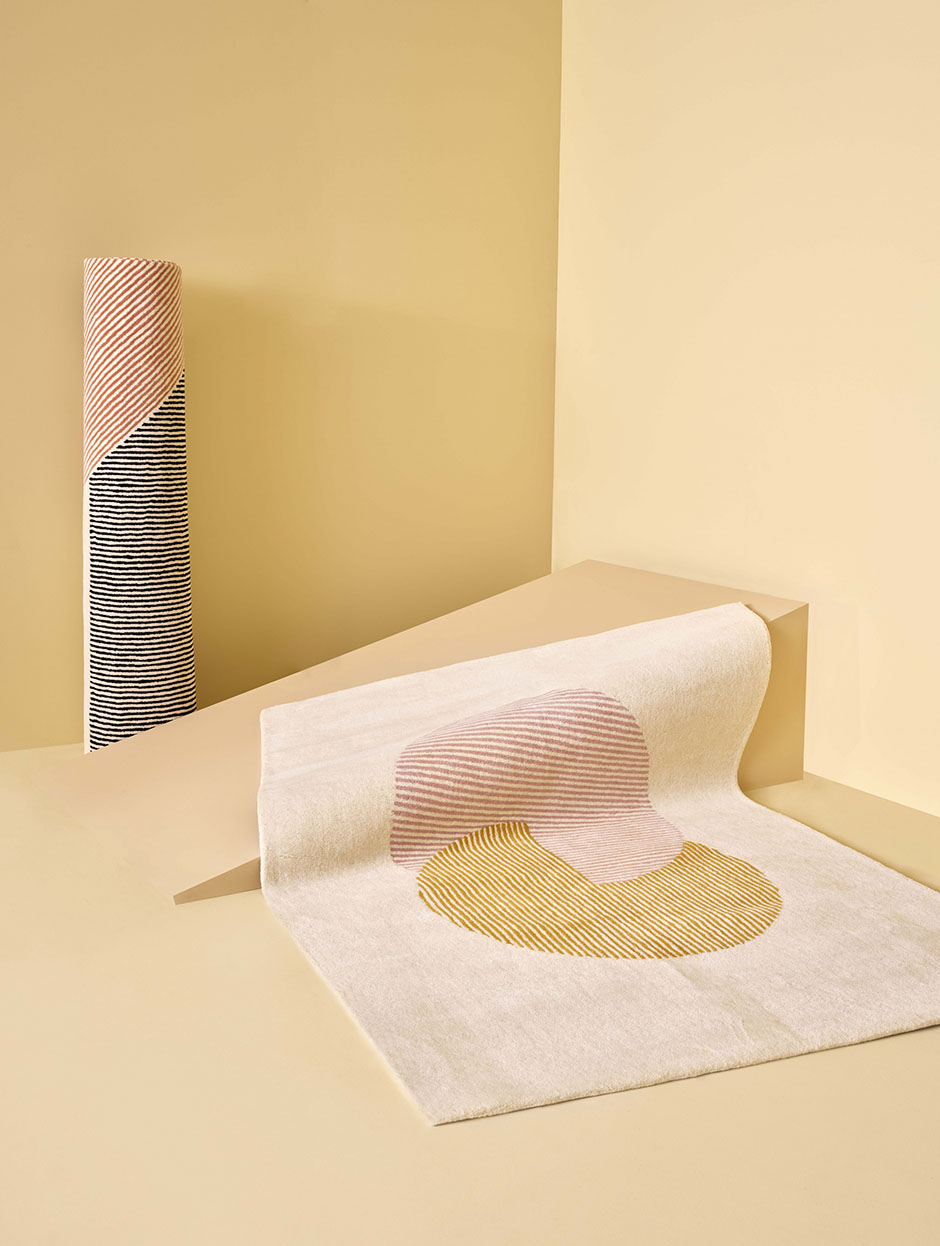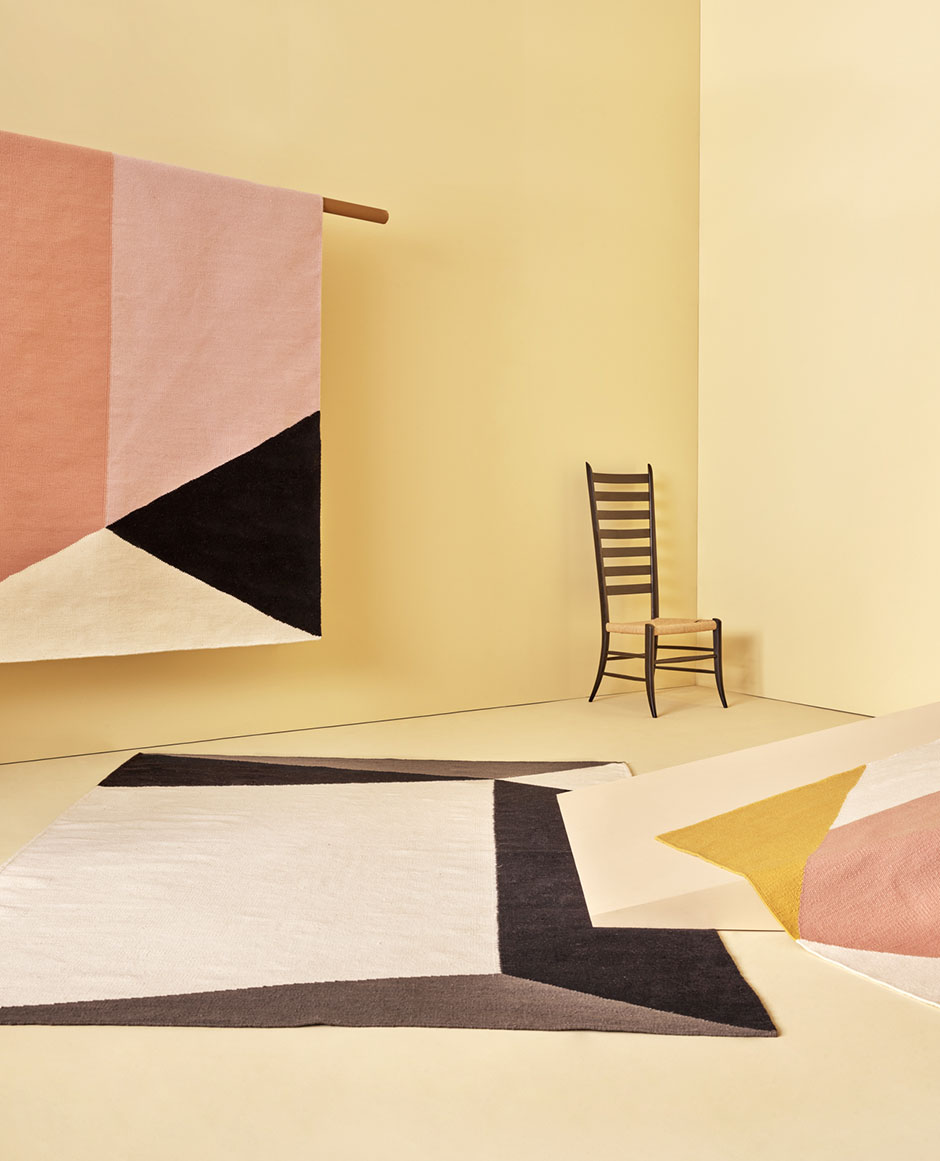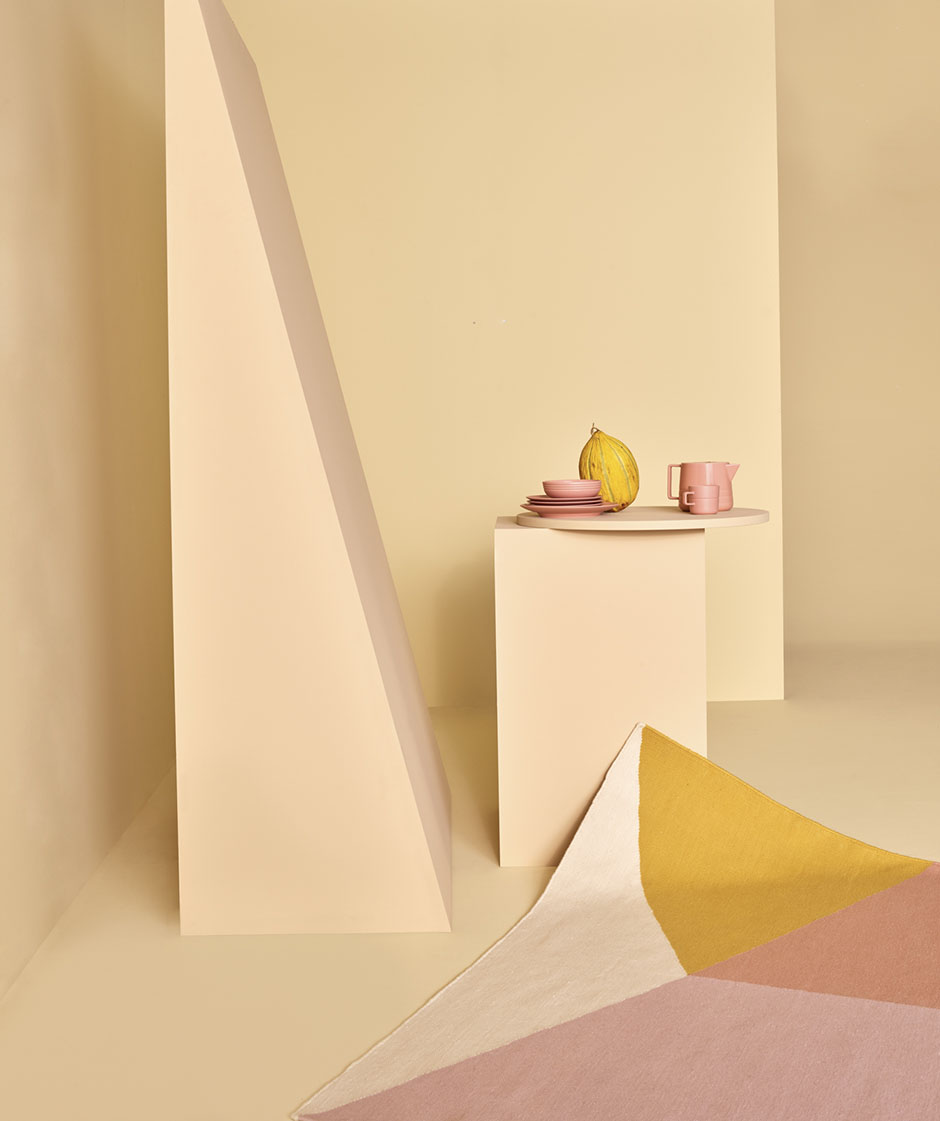 You're a relatively new name to an American audience. Can you talk a bit about how you and Prince Carl Philip met and initially formed your partnership?
We both studied graphic design in Stockholm at Forsberg, and our first launch was in 2012. We typically get contacted by brands to come up with new ways of looking at their products, as designers do, and we've had the privilege of working with some very big brands, like Georg Jensen, Hästens, and Stelton. You pick up so much experience along the way when you do big design projects. You begin to collect your ideas in a mental drawer. So, this is something that's been with us since day one, to make our own stuff. Doing design for others keeps your brain in one compartment; doing your own design based on your own values keeps it in another.
How did the collaboration with Nordic Nest come about?
Nordic Nest are one of the biggest online distributors in the world for Scandinavian design; they're like the Amazon of design. But their mission is to provide the world with Scandinavian style, so with us they're starting to produce work as well. They came to us and said "If you do the design, we'll do all the other stuff." Their distribution, their production – it's so on point. It was very nice when they called! We told them we wanted to create a new Scandinavian brand that was sustainable; it really needs to have longevity and be just as sharp 50 years from now as it is today. And that's where our values met, in terms of quality, production, and natural materials.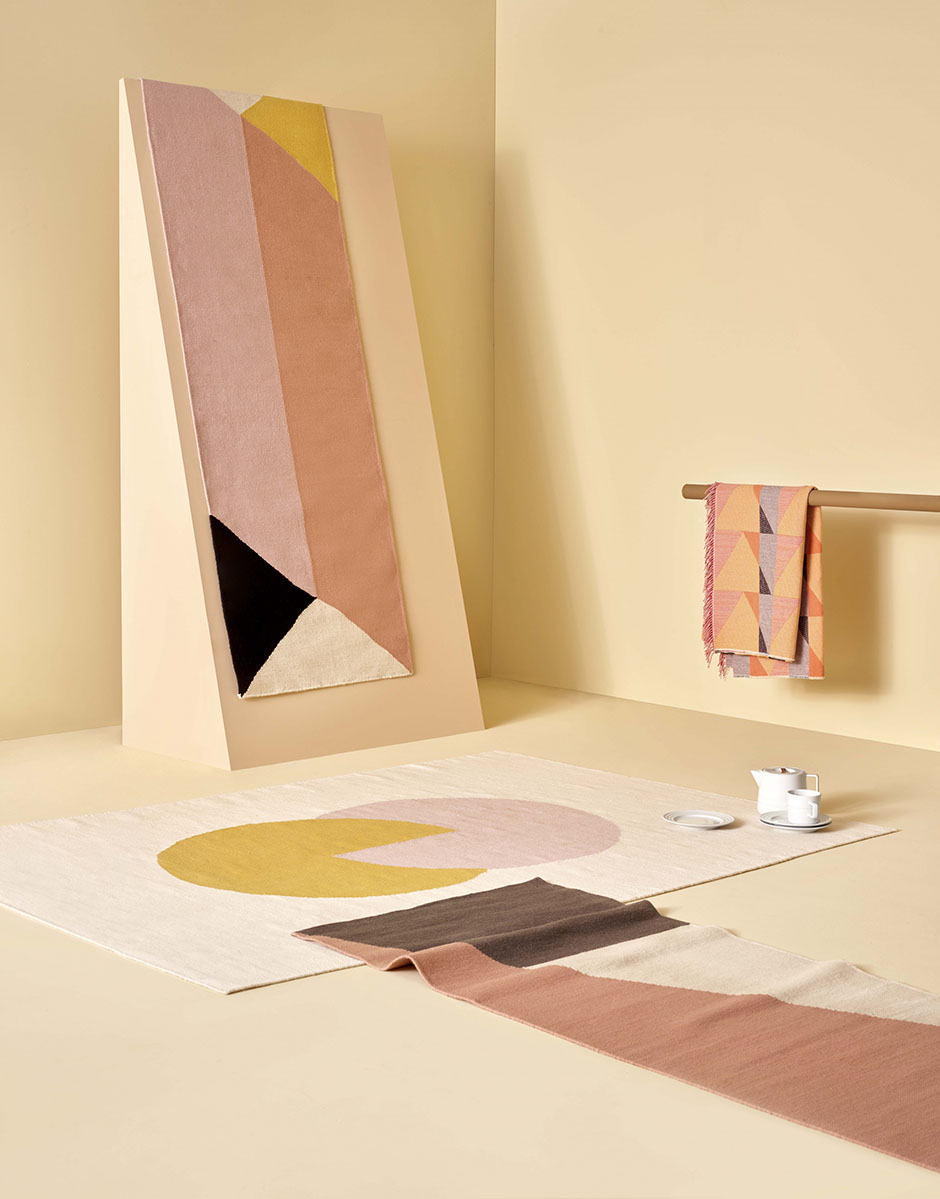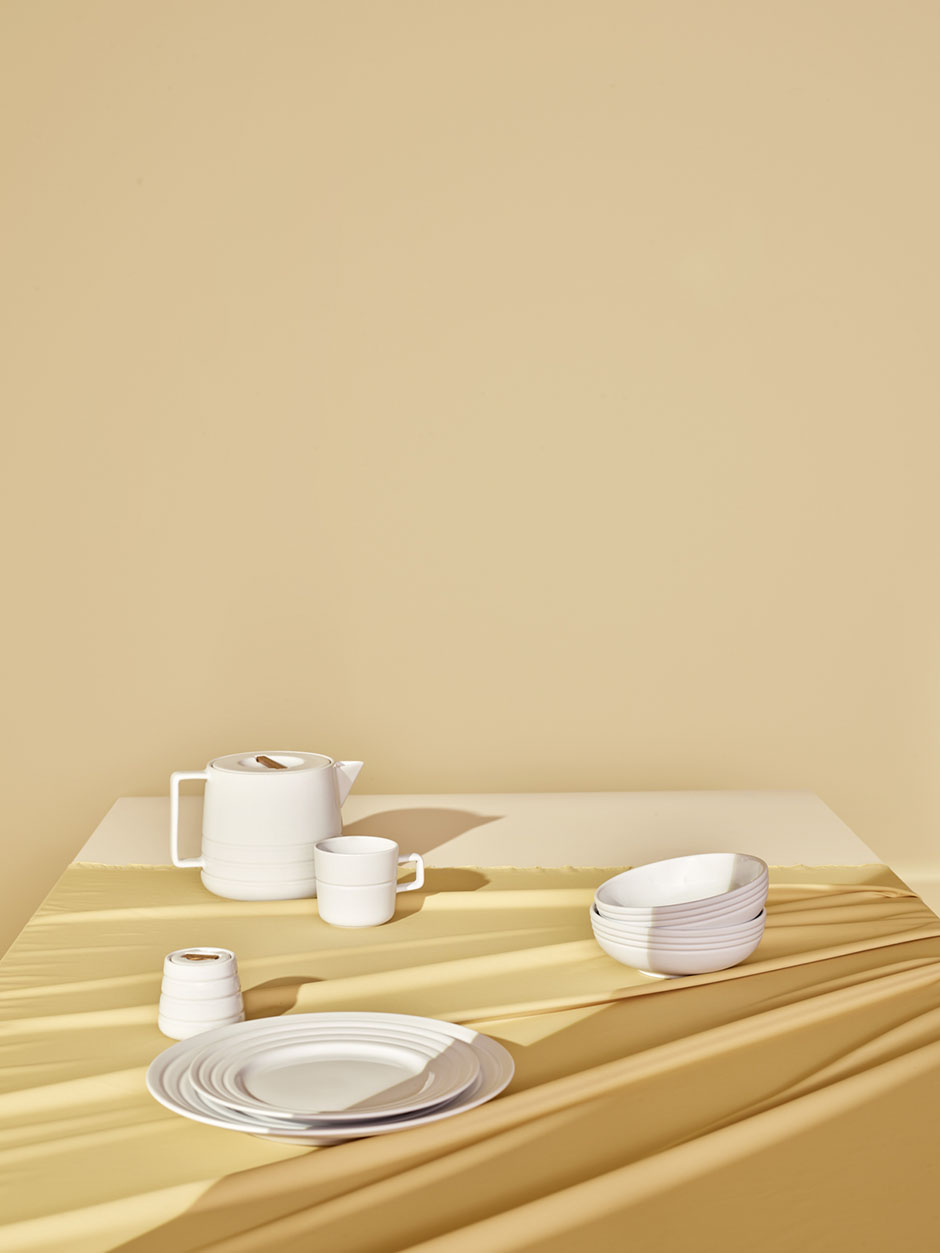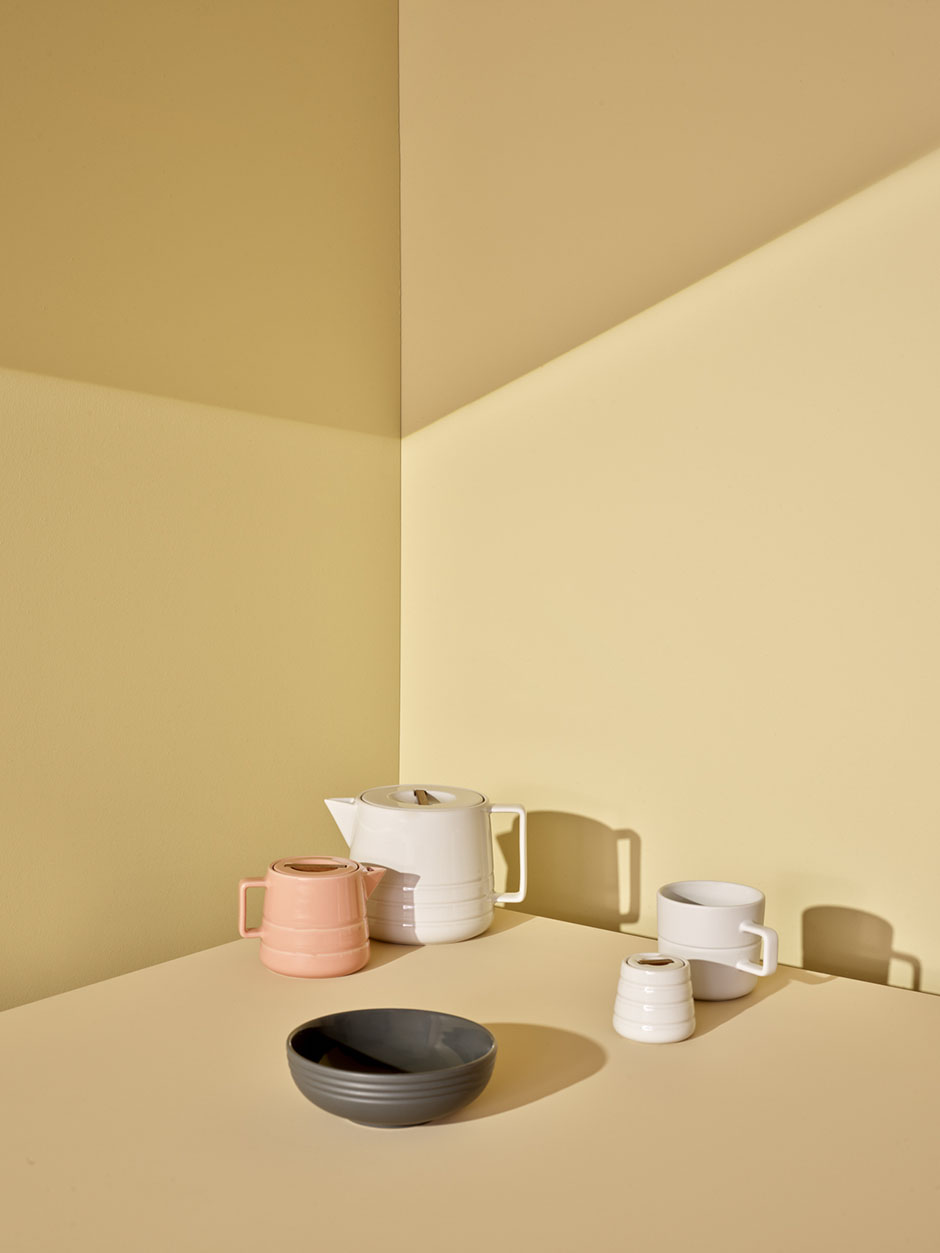 The debut collection includes woven and tufted rugs, cotton throws, and tableware. Why those items?
We only do designs we want to use ourselves, that we can have in our own homes. A lot of people ask us: How do you define Scandinavian design? For us, the answer is, it's just what we do. We don't know how to do Japanese design. We're very close to home in terms of how we approach design. We have a very practical approach; everything needs to have a very high usability. And things become beautiful if you use them many times and you love using them.
I'm curious about how you moved from graphic design to products. How does your schooling inform your approach and your aesthetic?
We draw everything by hand, and when you take a two-dimensional design and put it on a three-dimensional shape, that's when the exciting stuff happens. If you look at a rectangle from the front and then you put it on its side — it could be a 10-foot cube! In the same vein, when you put two dimensional decorations on three-dimensional objects — the lines come to life and create new shapes in the in between spaces.
That's what NJRD is about. It's about letting your brain create the space that you can't really see. We provide the patterns and the identities and your brain has to do the rest of the work.
We talk a lot about hand to brain. As a designer, you haven't seen a product until you've held it. When you hold a product, you register a thousand new things: Is it cold, is it warm, is it heavy, is it light? For us, when we work with NJRD it's about the visual identity but it's also about the tactile identity. The rims of the plates are matte but the surface where you eat is always glazed. With the woolen carpets, when you put straight lines in wool they become very vibrant, almost as if someone has drawn them by hand on a napkin. That's when the pattern comes to life. We challenge our patterns with different materials. If the same pattern is on a throw and you bunch it up and throw it on an armchair, the pattern will be more lively and different.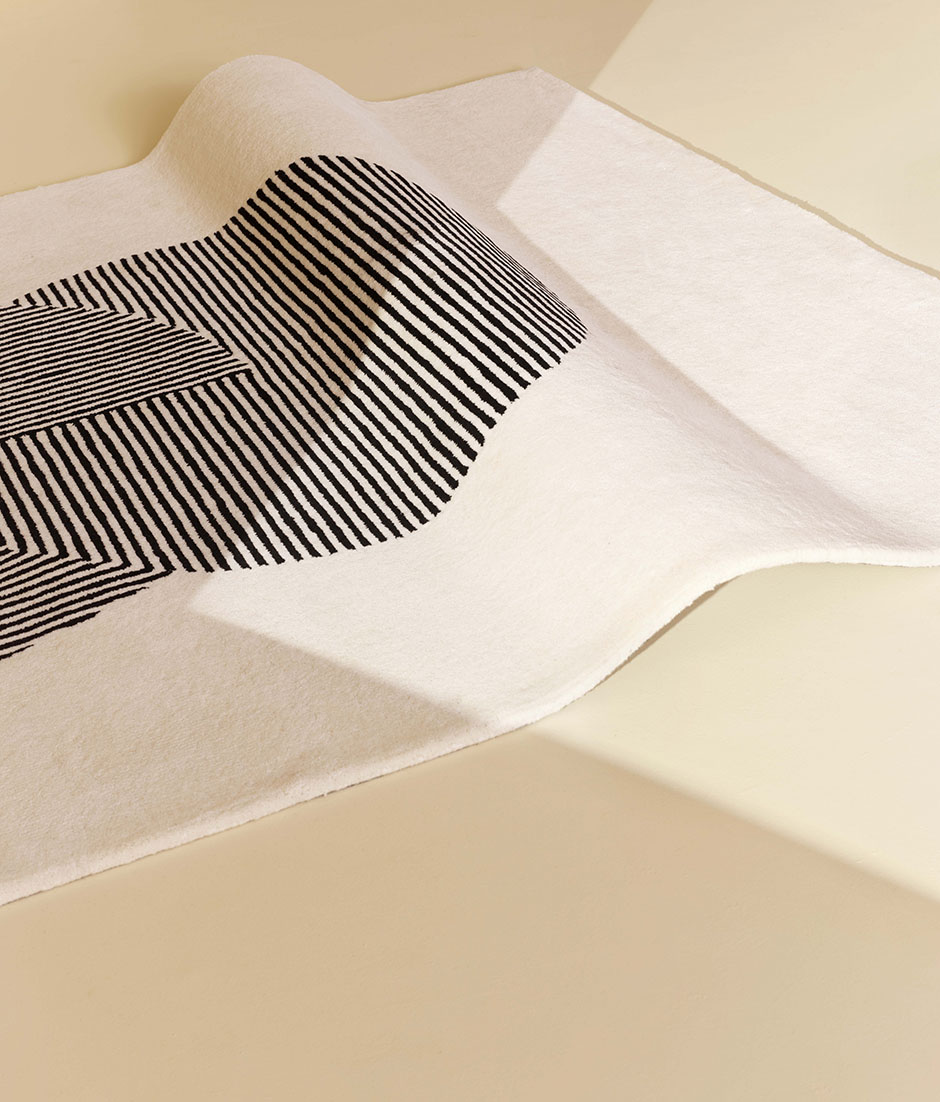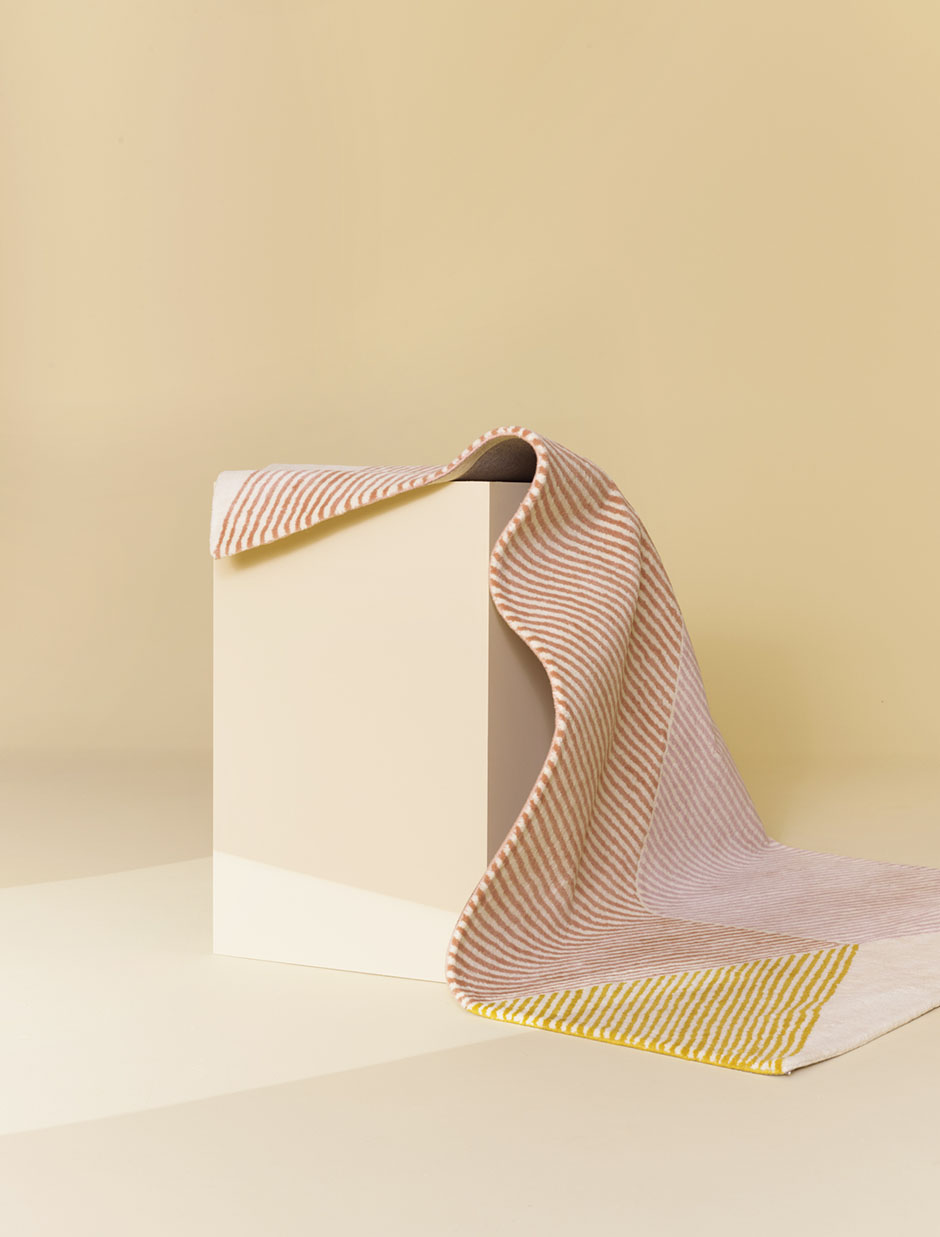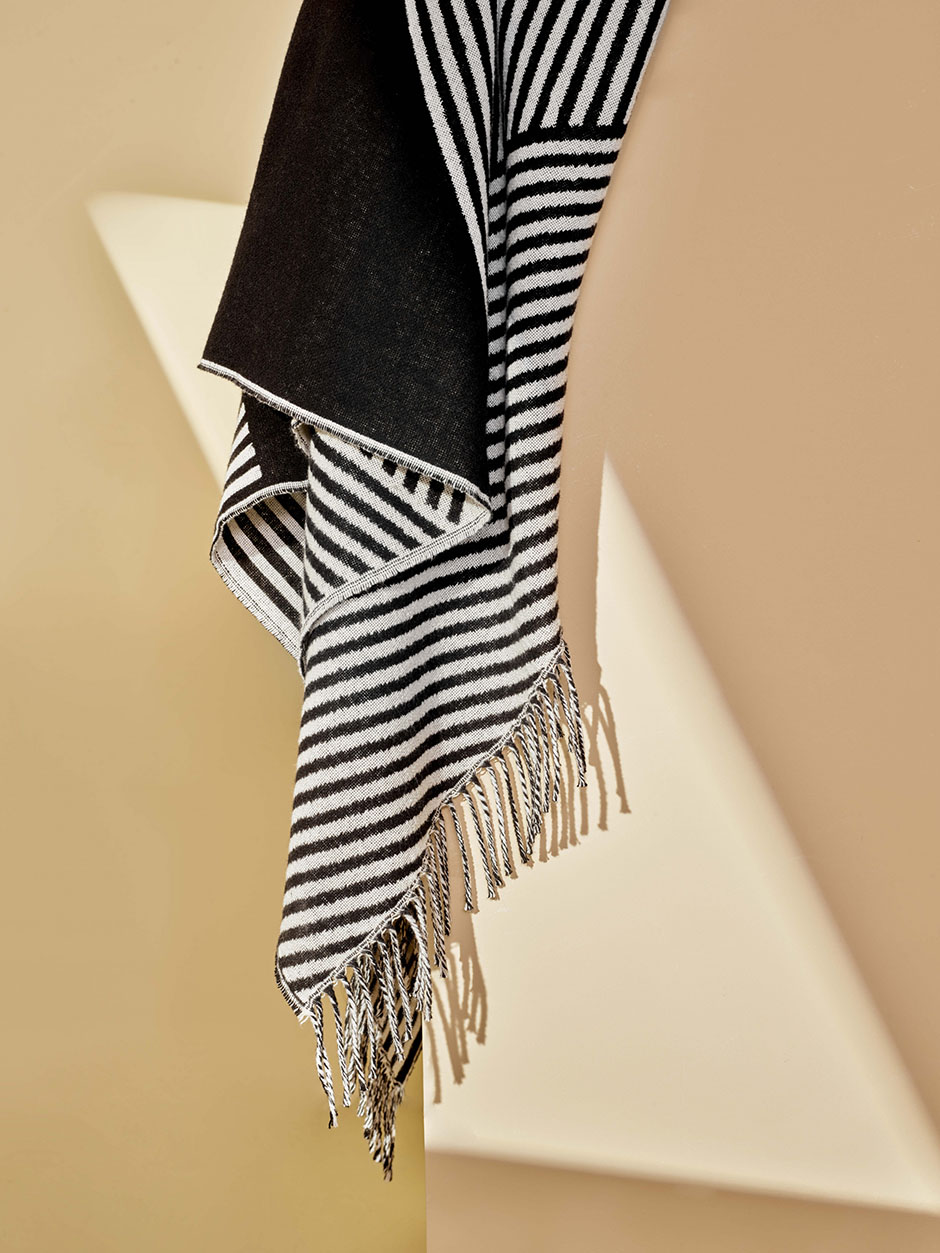 How did you come up with the name NJRD?
NJRD, pronounced like fjord, is from Norse mythology and Viking culture; it's the god of the ocean. We wanted something that was Nordic and sounded Nordic; Scandinavian design is about reducing what you don't need, so we took away the "o."
Do you anticipate keeping the brand to yourselves, or do you see yourselves taking on more of a creative director role and opening it up to other voices?
We're just at the beginning of the journey, and we're certainly doing all of the design now. But we'll see what the future holds. We gave birth to this, and we're intrigued and curious to see what the public feedback is. Everyone is so design savvy here. But you have to give a brand a chance, and to listen to the people who are using your designs. Then you evolve them. We've had the opportunity to work with a lot of masters over the years, in glass and steel and textiles, and we have a lot of ideas on how we can combine these worlds. But we're not there yet.