12.08.20
The 2020 American Design Hot List, Part II
This week we announced our eighth annual American Design Hot List, Sight Unseen's editorial award for the names to know now in American design. We're devoting an entire week to interviews with this year's honorees — get to know the second group of Hot List designers here. (Pictured at top: Painters Tables by Maryam Turkey)
Kalon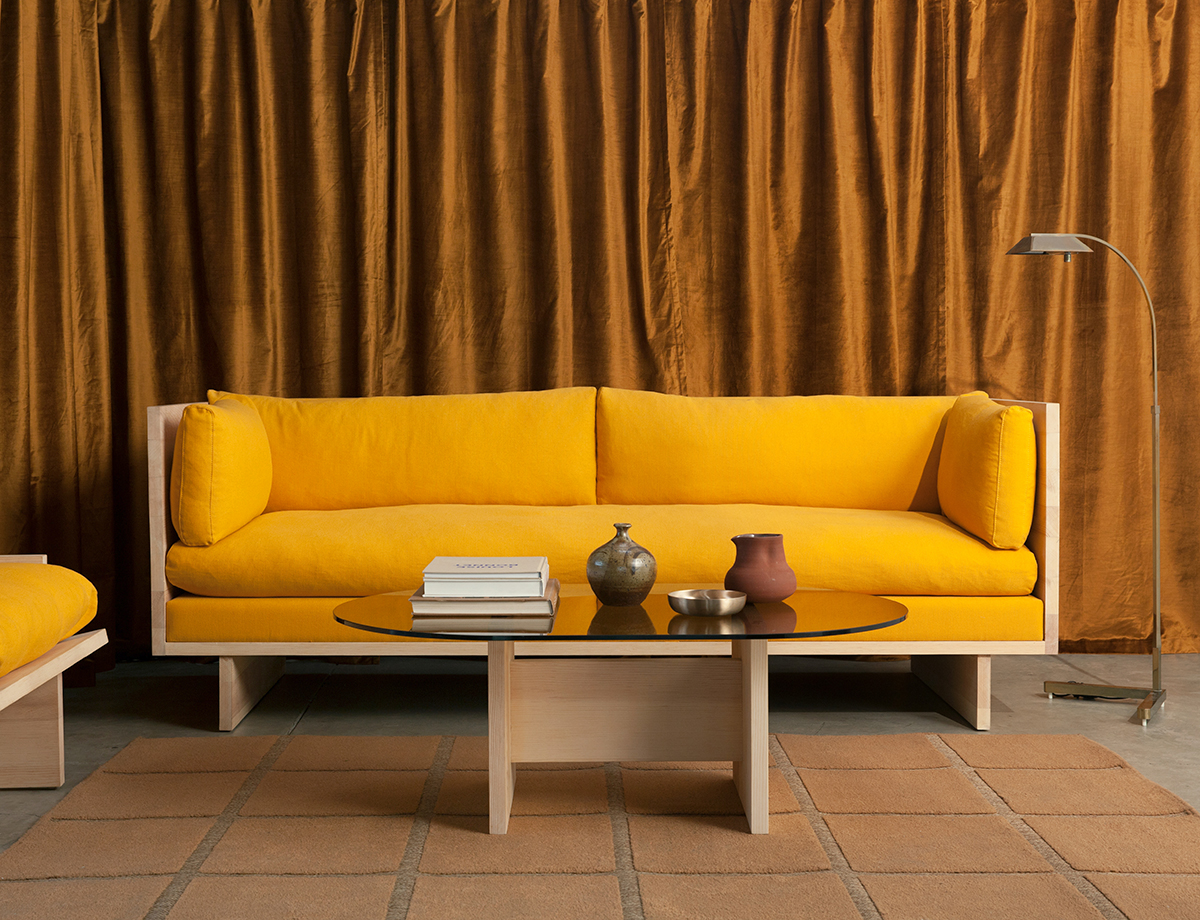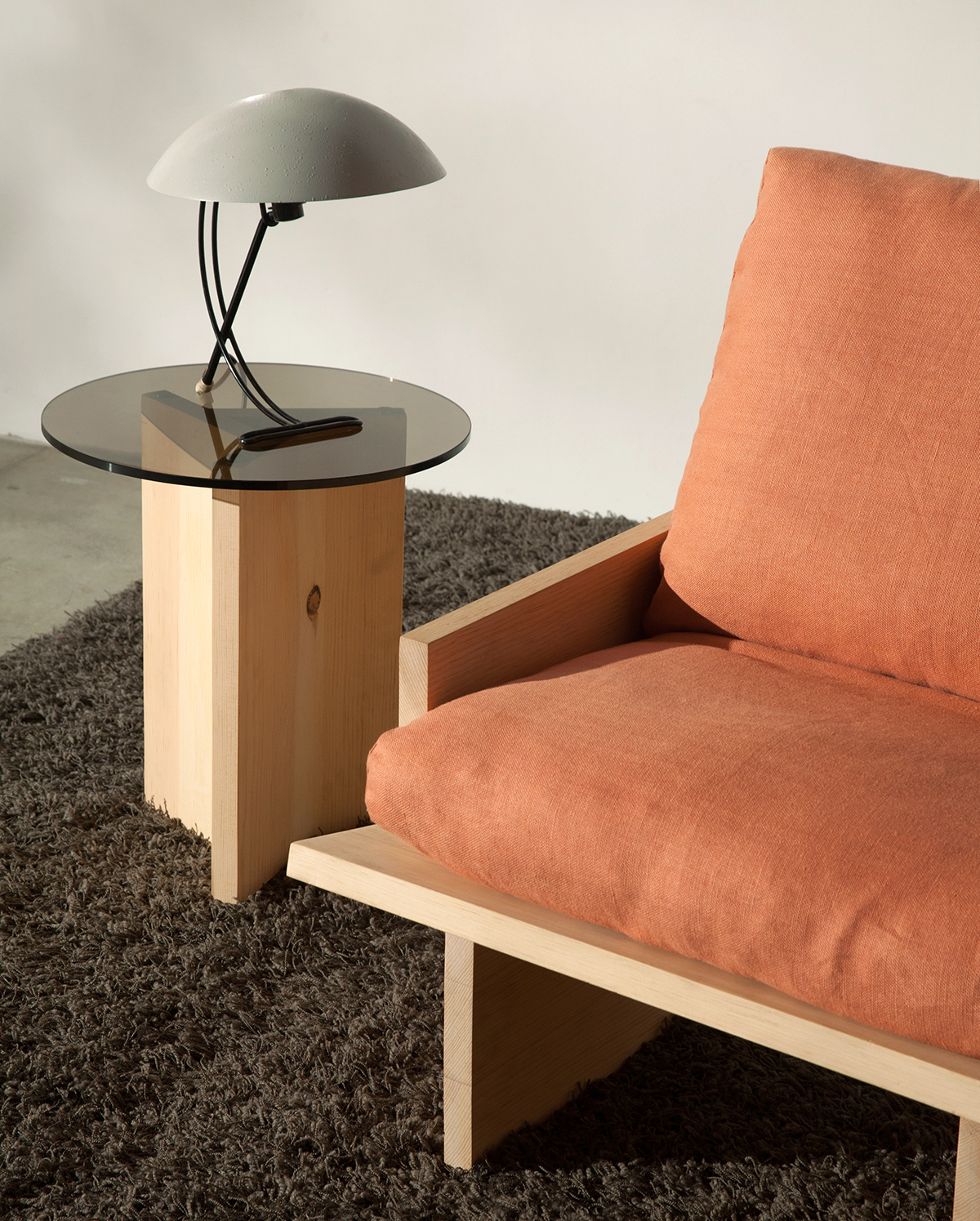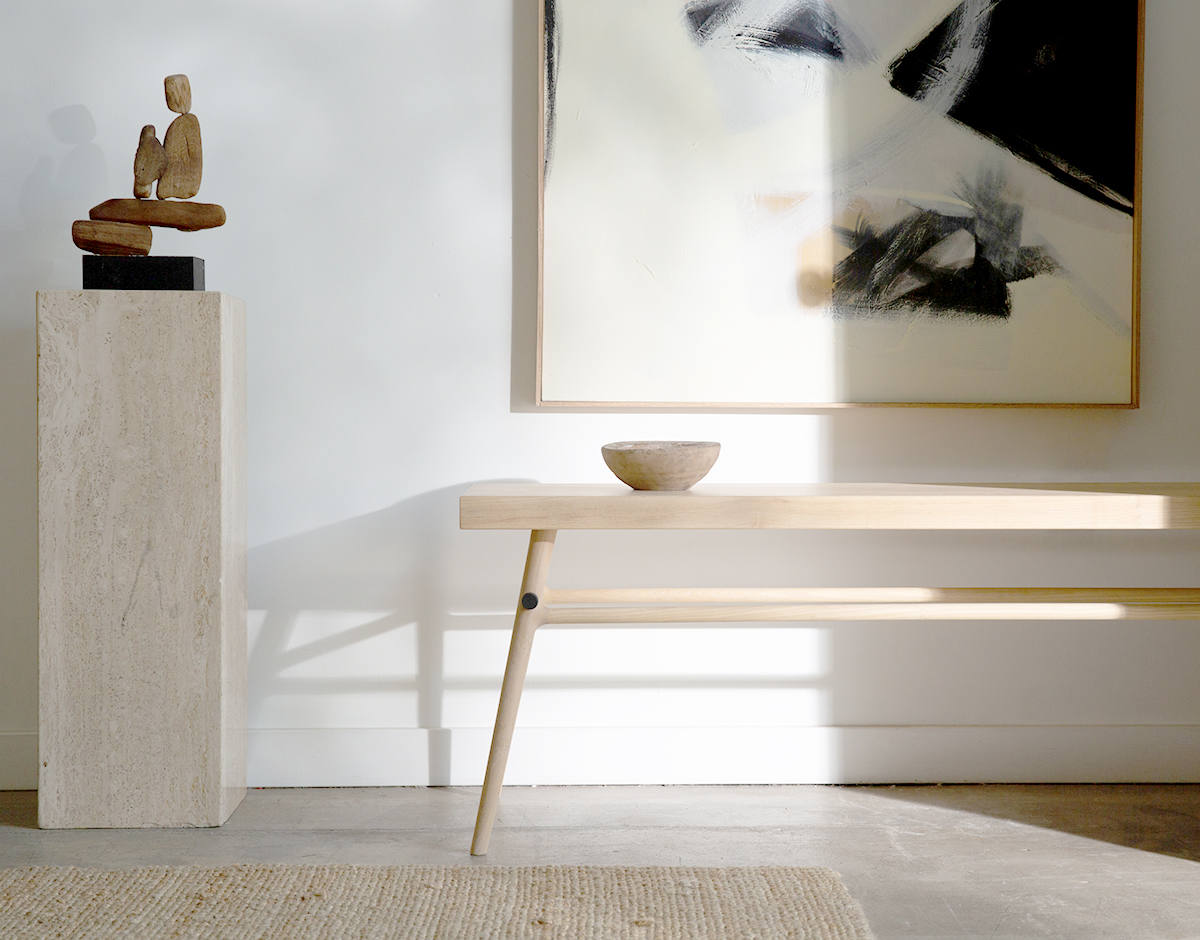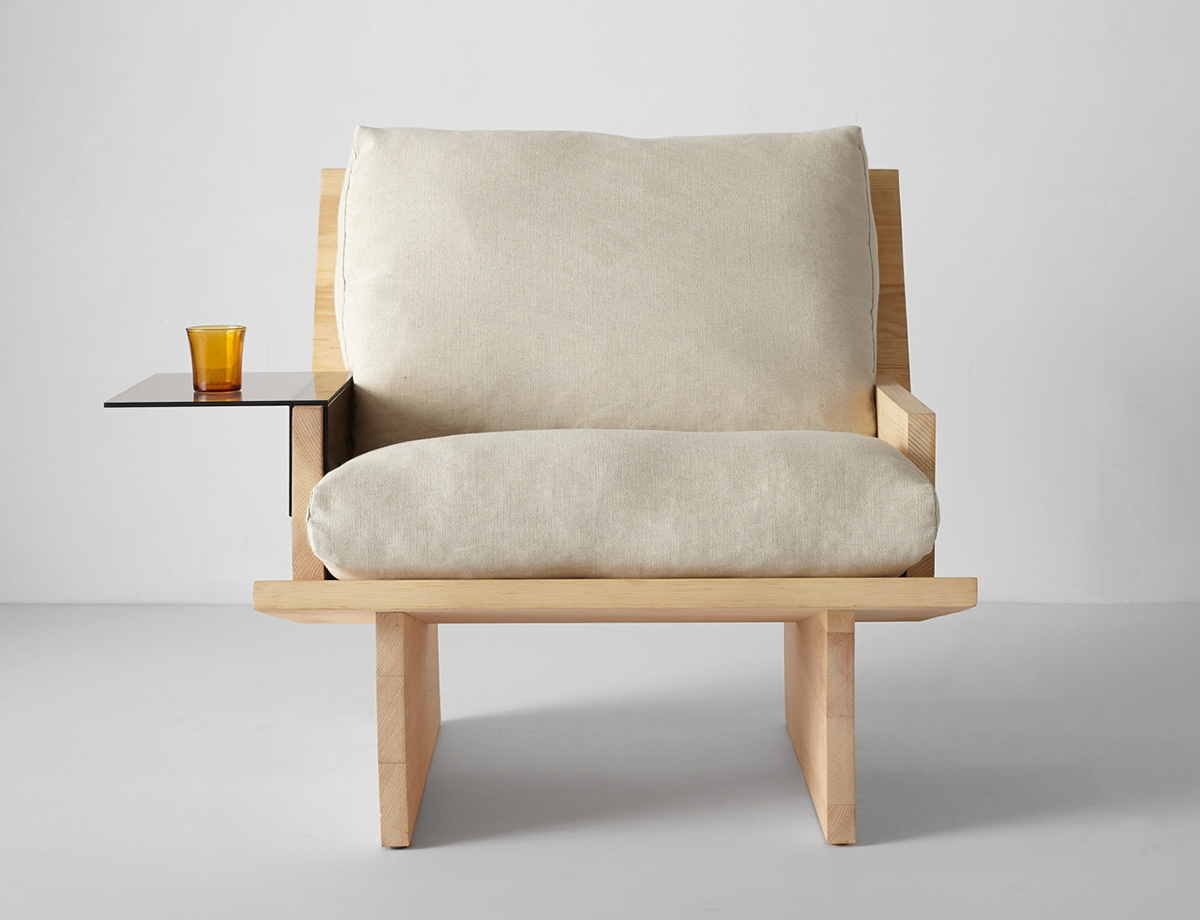 Los Angeles, kalonstudios.com
Kalon was founded in 2007 when Michaele Simmering and Johannes Pauwen couldn't find a sustainable crib for their new baby, and for awhile that crib was their calling card. But this year, they truly hit their stride with a Judd-esque collection of pared-down wooden living room furniture that made good on their goal to design "things that are the most essential versions of whatever it is we're creating."

What is American design to you, and what excites you about it?
You can't talk about American design without talking about American infrastructure. The United States is a big-business economy. Production and manufacturing here are set up to work at a massive scale. It's not geared for smaller design studios. Europe, for example, has a completely different and more diverse industrial model which can accommodate and support experimentation. Culturally there's a different approach. Look, for example, at what was happening in the '90s and early 2000s when Europe saw a bloom of interest in design: The Droog movement happened, you had the Bouroullec brothers, the Campana brothers, Newson, etc. Companies were hiring designers for their unique aesthetic or point of view, having them design their version of a teapot or chair. This created star designers whose star power was then leveraged by industries to promote new and innovative materials. At the same time in the United States very little was happening, designers were fairly invisible. In the United States, the barrier to entry is high and expensive, designers are essentially locked out of industry. So American designers have to be incredibly self-reliant. They also have to be entrepreneurial which is interesting.
Without the support of large-scale industrial infrastructure where there are resources to invest in innovative materials and processes, American designers have to figure out how to work within the constraints of either what they can build themselves, or build with a much smaller and less-sophisticated infrastructure. This is why you often see designers seeking out more traditional manufacturers. Because it's with these (sometimes very old) manufacturers that you can find a willingness to experiment. So American designers often end up having to find ways to express themselves through traditional materials and techniques. I find this fascinating because designers end up using these very old and antiquated methods of production in new and interesting ways. Two ways you see this playing out in American design are in the rise of the Maker movement and in collectable design. With collectable design, designers are side-stepping production and making what are essentially one-offs.
Los Angeles is an incredible place to be a designer because of all this. It has more manufacturing than any other city in the country and so in any neighborhood you can find stone yards, brass casters, metal workers, upholsterers. The city is filled with tiny, dusty shops. It's not the most scalable or efficient way to make something, but it opens up incredible possibilities for experimentation and expression.
What are your plans and highlights for the upcoming year?
We're working with stone and metal. Something we've been wanting to find space to do for ages. Because we focus on production work, bringing in new materials and methods is a lengthy process. In the near future, those materials will start to weave their way into our body of work. We're both pretty excited about that. 2020 has been an extraordinary year. As much as the pandemic has shut down particular plans, like trade shows and design events, it's opened up others. It's been a catalyst for connecting with other designers, particularly here in Los Angeles, and we're focusing on collaborations with people whose work excites us. Lastly, if the stars align, we're hoping to open our own showroom, which has been a dream for years now.
What inspires or informs your work in general?
There are two core inspirations for our work. On the one side there are material and process inspirations, and on the other there are feelings and ideas we want to evoke. Our Bough collection is an example of the first. The collection was inspired by an iron-casting technique we saw used on a teapot, as well by as a deep-dive into Japanese joinery and campaign furniture. Rugosa, on the other hand, was inspired by the way we use our home space, in particular our living rooms. There was an ideal we were after, a feeling and an experience we wanted to evoke. We spent two years thinking about the living room, what it was, and what it could or should be. A lot of our work is driven by both. Almost always, as much as they reflect some material or process we are geeking out on, they are equally a striving towards an idea or feeling we want to evoke. I see each piece as an invitation to use space in a particular way.
Likeminded Objects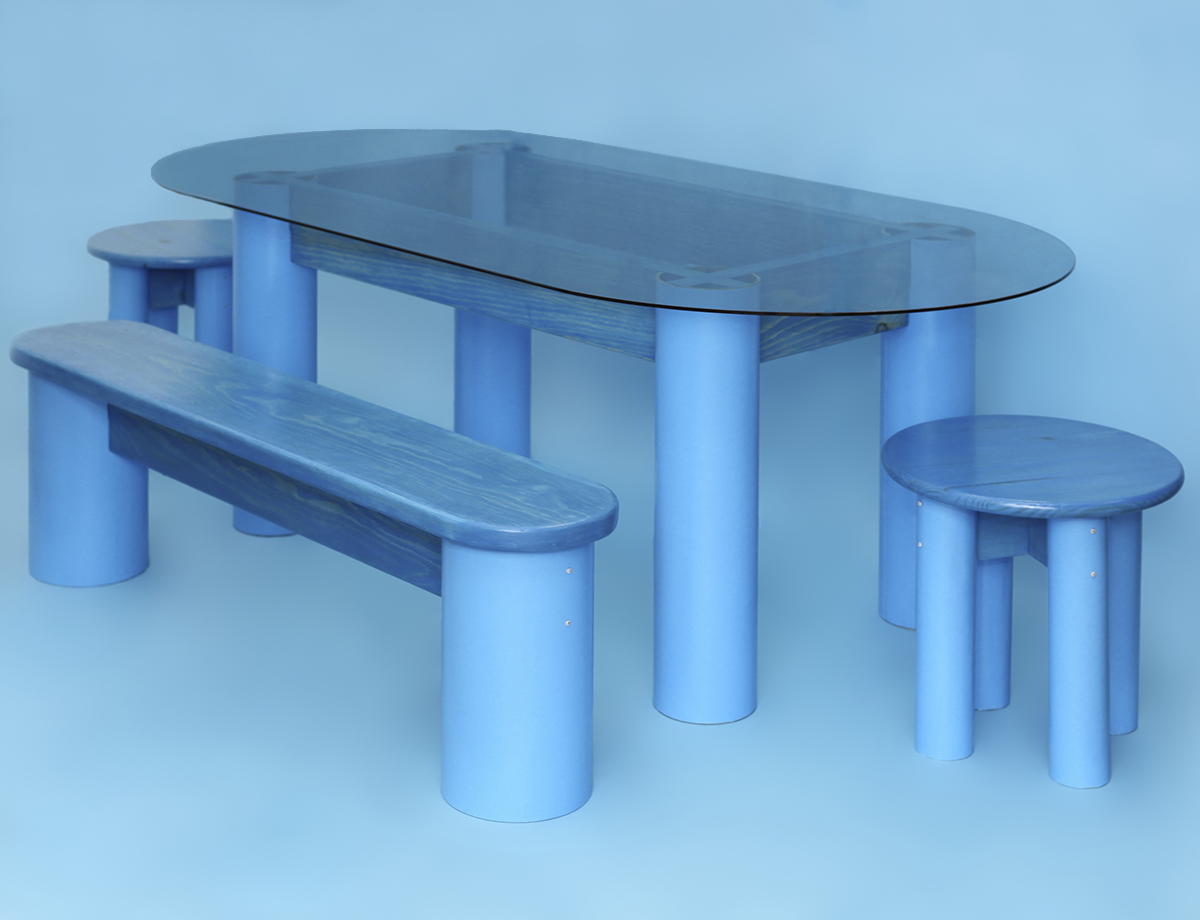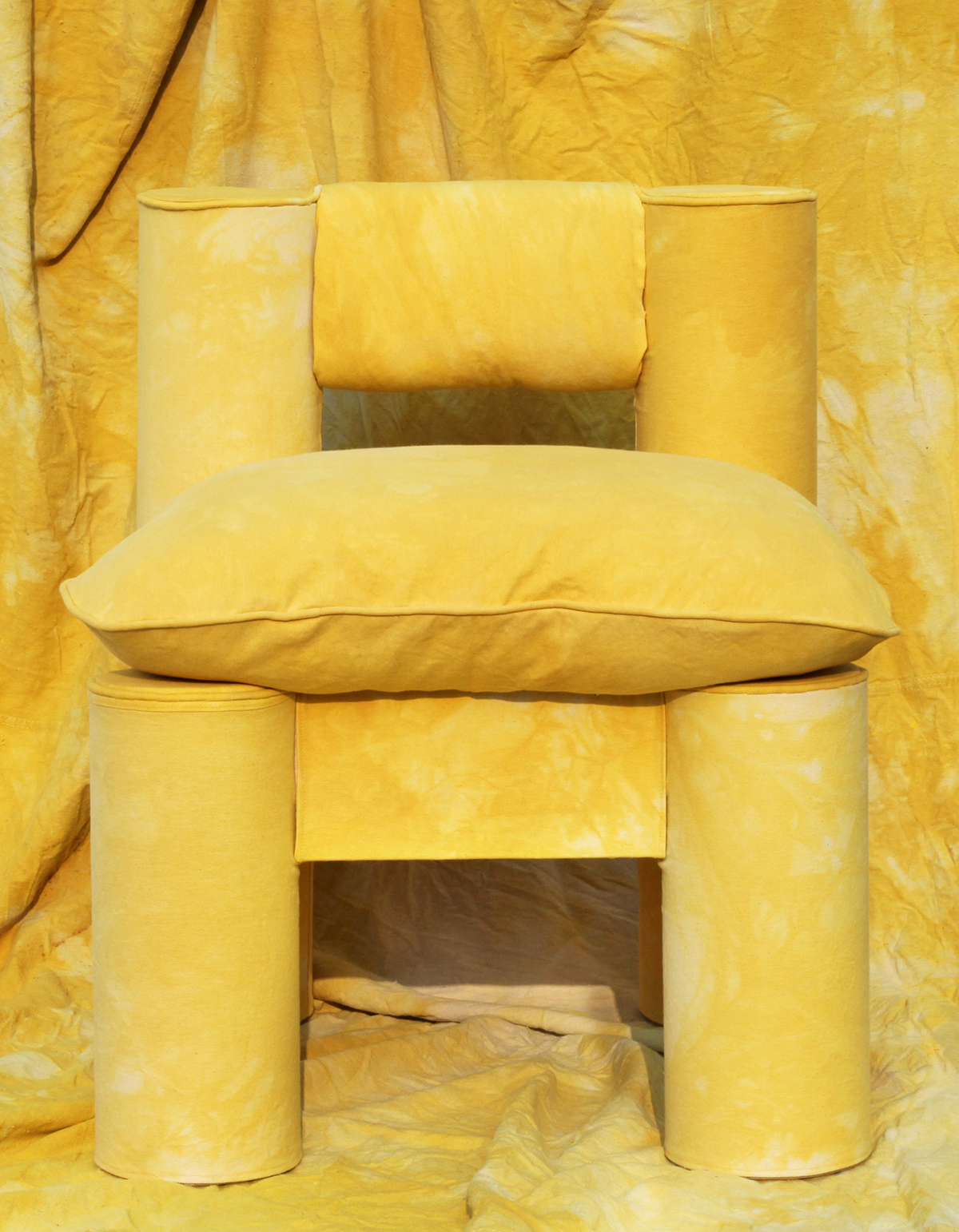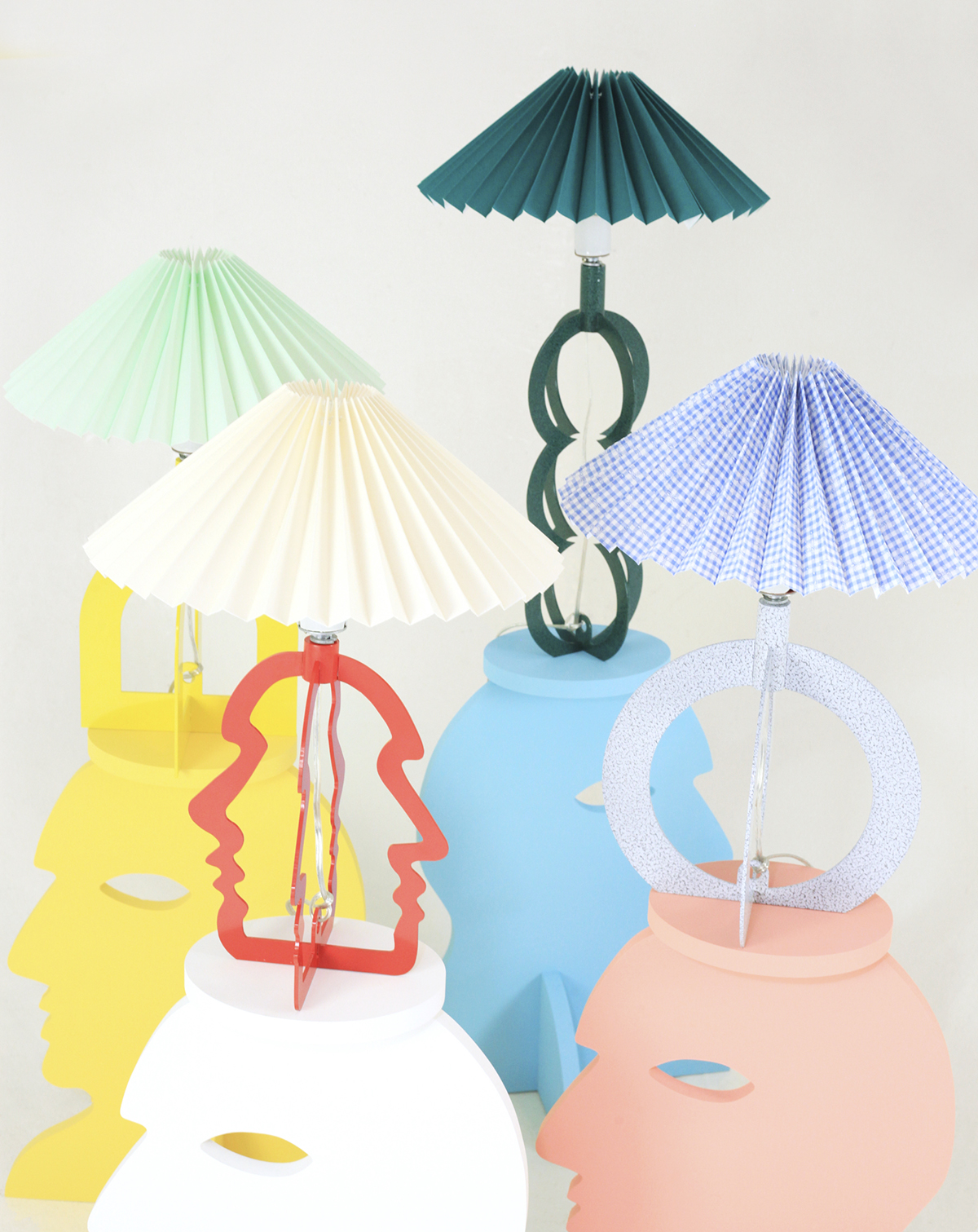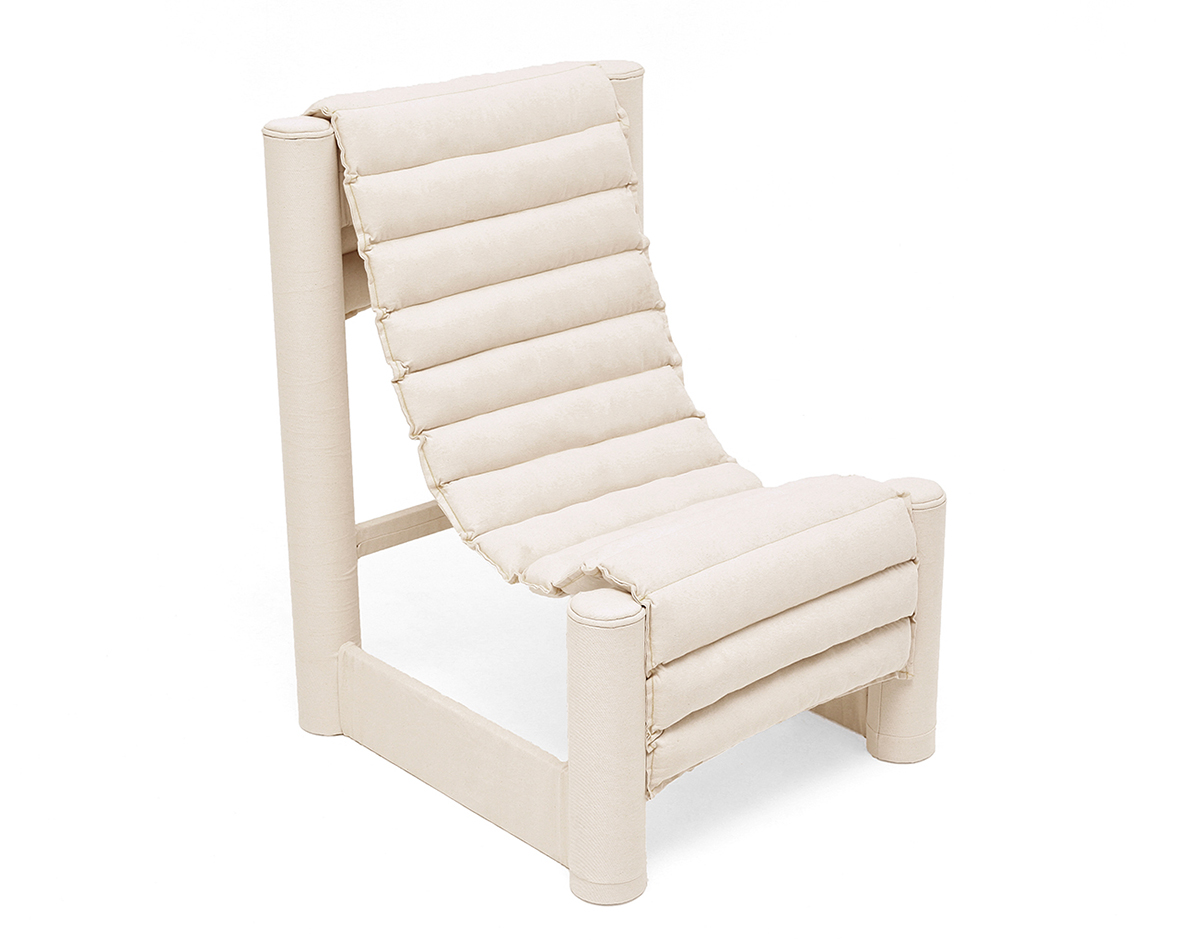 Hudson, New York, likemindedobjects.com
RISD alum Elise McMahon makes furniture that's as wild and playful as she is, but beneath its brightly colored surface, her work has another, less-obvious dimension — it makes use of recycled and castoff materials in innovative ways. Her cult tie-dyed chairs, for example, are stuffed with recycled textiles in lieu of petroleum-based foam, helping prove that we've truly left behind the time when sustainable design was bland and predictable.
What is American design to you, and what excites you about it?
American design is about being resourceful, and creating unexpected value out of the materials found where you are. Whether it's the natural materials found regionally, or the trash built up in a community, designers see these as an opportunity to reimagine possible ways to use them, both learning from traditional applications and imagining future innovations to find that sweet spot between art and industry that design happily exists in. I get excited when I see a designer that has successfully challenged our perception of value — turning nothing into something, but with their own individual flair. Same goes for artists in other mediums of daily life like food, clothing, etc.
What are your plans and highlights for the upcoming year?
I have a number of new collections and installations in the works for exhibitions that are to be announced, since everything seems to change monthly during a pandemic! The pieces I'm the most excited to share are more sculptural than my previous output, and they've been percolating for the last few years surrounding my research in the local and global waste streams of textiles, glass, paper, etc. The aim is to show these materials in a wide breadth of possibilities, from art to industrial applications, challenging the perception of low-valued "waste."
Alongside some of the objects being created, I will also be releasing "Access to Tools with People In Places," a discussion and essay series hosted by the design studio Office of Tangible Space. I also have a correlating sustainable-design education program being developed in collaboration with an organization I often work with, the Kokrobitey Institute in Accra, Ghana. Once Covid lets up, I hope we can finally have some of the in-person design fairs and gatherings that were scheduled for 2020! In the meantime, I have some product collections coming out, like a line of mirrors launching with Areaware this winter. I feel lucky to have a studio with all my tools to keep trucking on new ideas, and a store/showroom in Hudson where I get to share my latest experiments regularly.
What inspires or informs your work in general?
I'm inspired by the climate crisis and its unfortunate intertwined relationship with common industrial design practices. The more research I do, the more it makes me feel a sense of urgency in putting work out that proposes a more healthy circular relationship to production. I'm inspired by the US's messed-up recycling system that requires designers to do detective work and problem solving! There is such an abundance of material that ends up landfilled because there simply aren't enough regional manufacturers to absorb this material. The prompts I take for these issues are: how can we make impactful, functional, long-lasting pieces with as little material as possible, or how can we absorb the most material that would otherwise be landfilled. These are almost the opposite of aesthetic prompts, but aligned in values, which is how my work zigzags between pieces like the chunky upholstery and the thin line-drawings in metal. I love visiting factories, junk yards, and recycling centers and seeing the machinery unique to each material. This, of course, is alongside a simple love of material exploration, DIY culture, and formal aesthetic play.
Maryam Turkey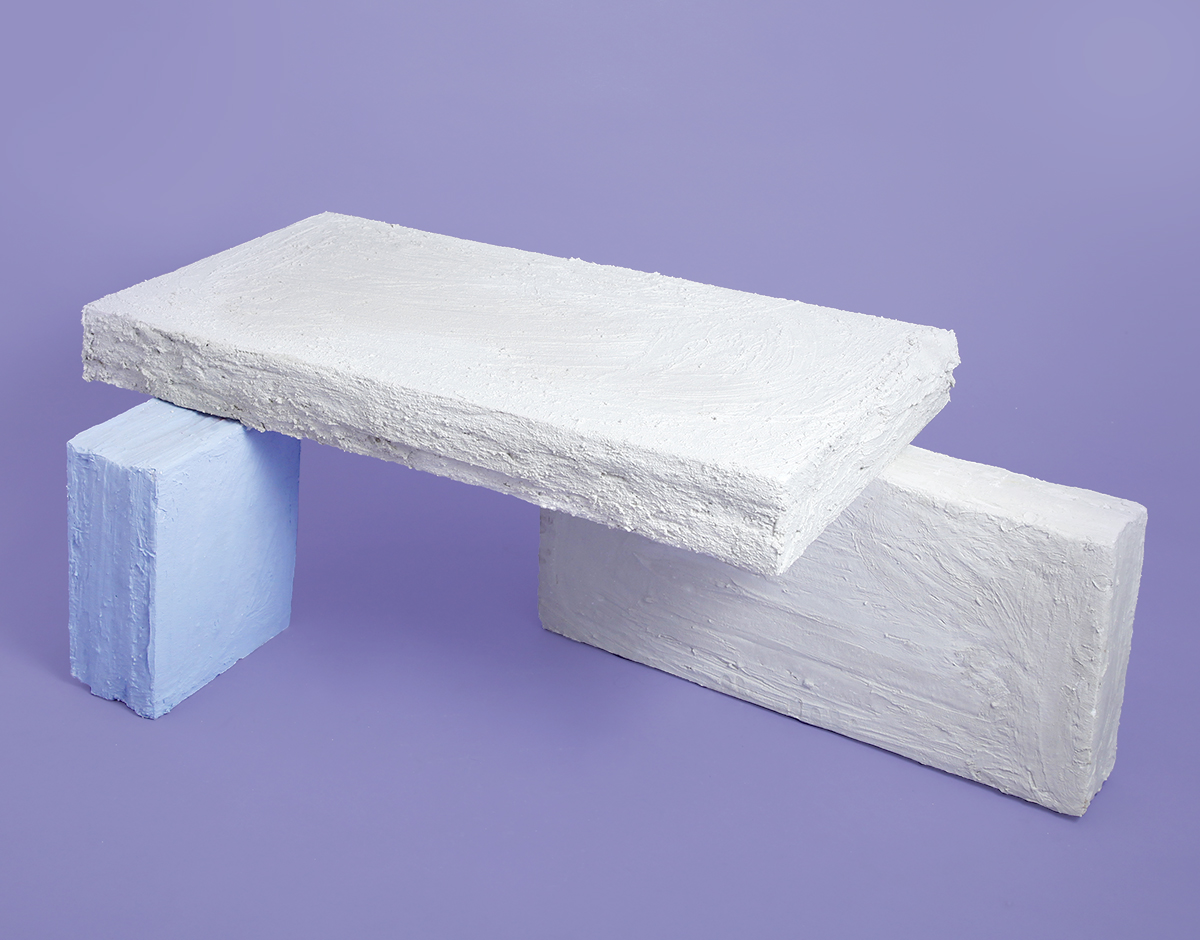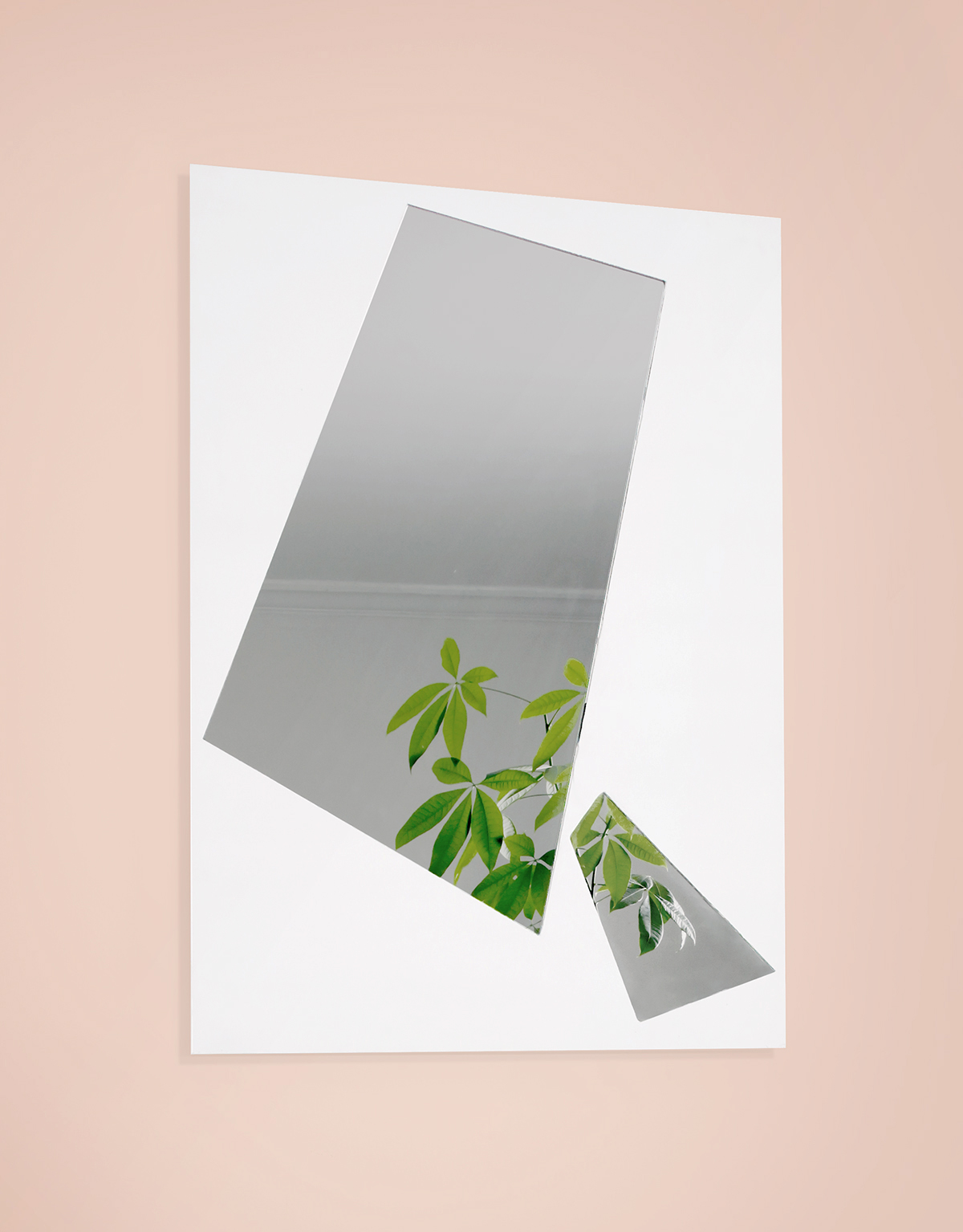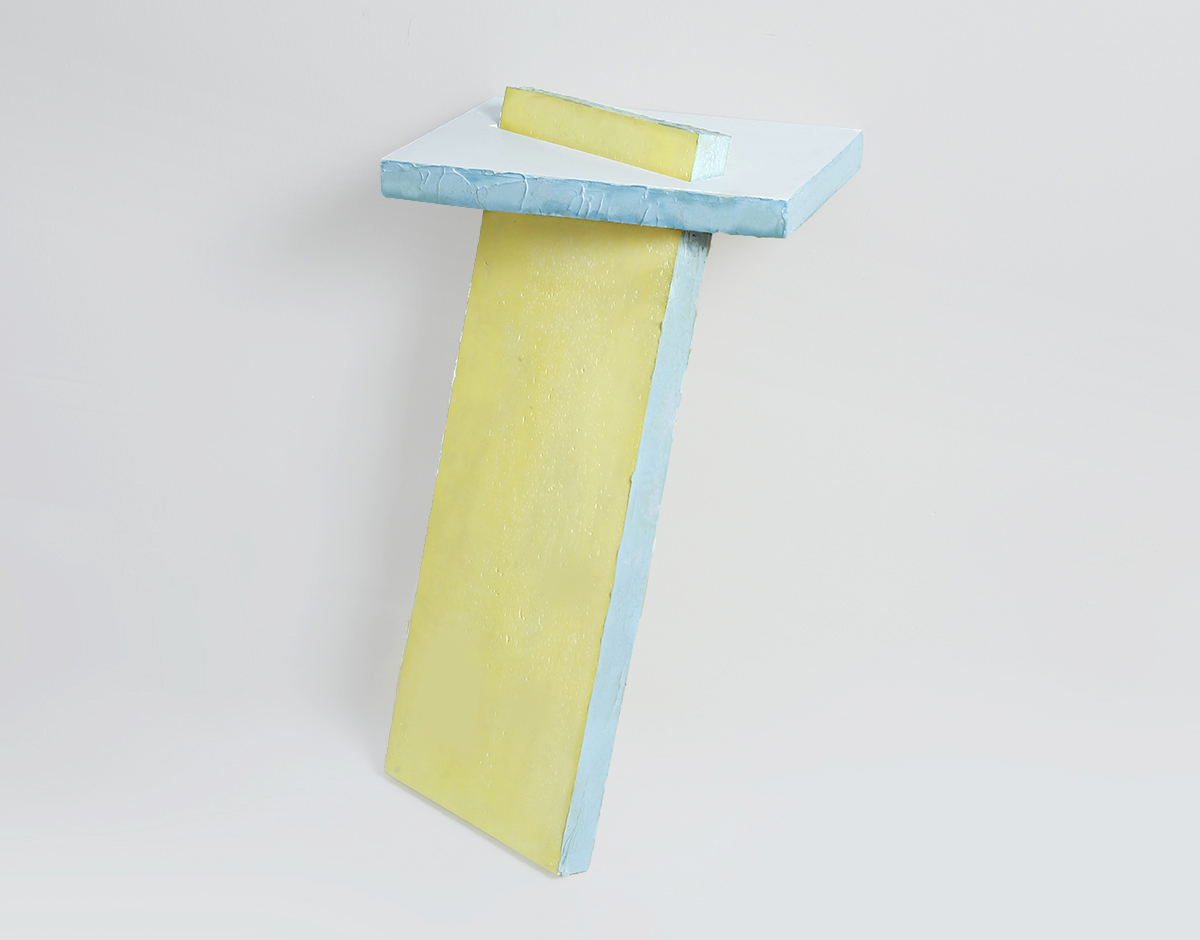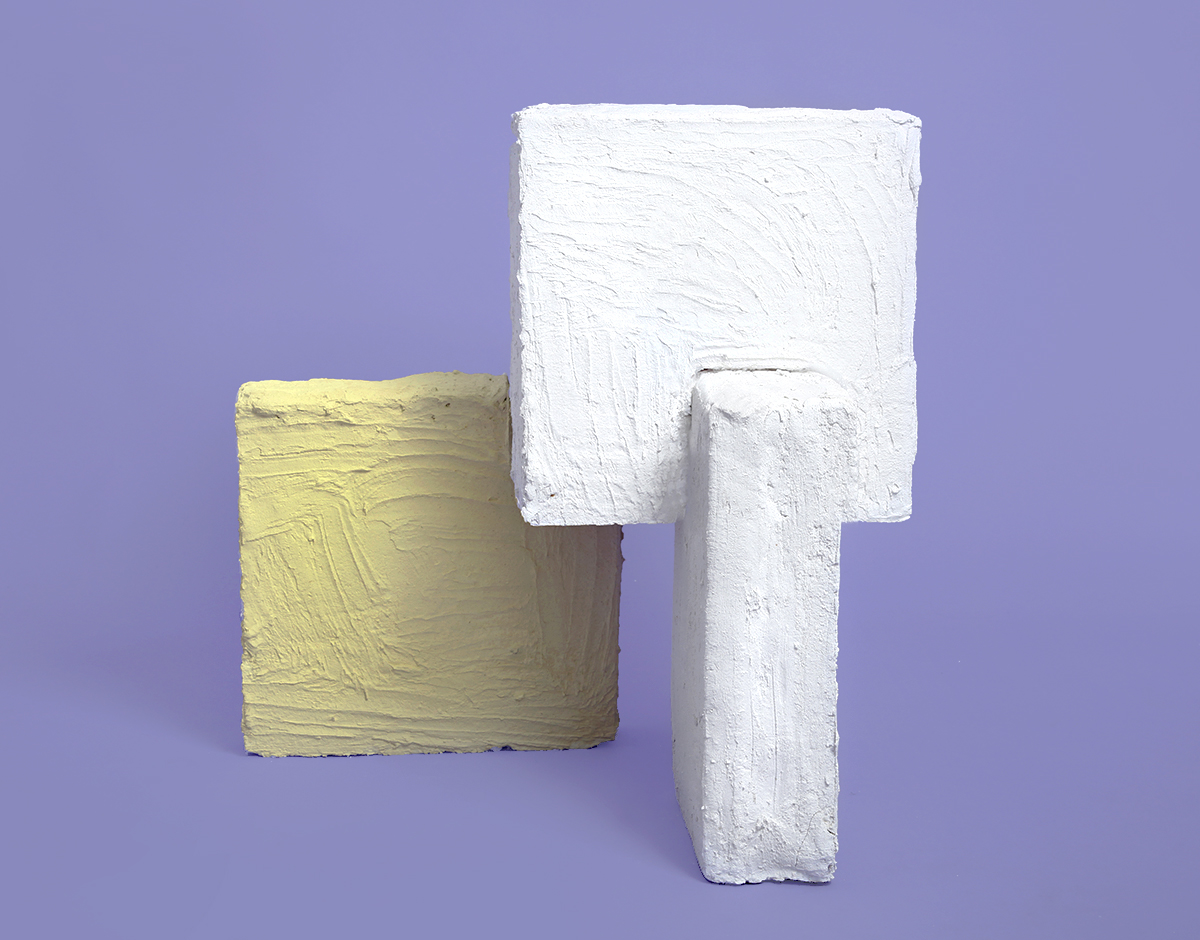 Brooklyn, maryamturkey.com
We usually wait a year or two before we put new designers on this list, but when we discovered Maryam Turkey's recent furniture while checking in on past participants of the Object Permanence exhibition series, we knew she was a must-have. In just three years since graduating from Pratt — and 11 since her family came to the U.S. as Iraqi refugees — she's developed a body of sophisticated sculptural work that blends her design education with her background as a painter.

What is American design to you, and what excites you about it?
American design is about storytelling. Whether telling a story through a material process, form, aesthetic, production methods, or color, stories are what make each designer unique. What excites me about American design is that I can celebrate my true self and express that through my work. I have the advantage of gaining inspiration and seeing things from more than one perspective, since I lived half my life in Iraq and the other half in the USA. My aim is to contribute to the design community a unique taste and to keep telling stories through my work as I experience them.
What are your plans and highlights for the upcoming year?
I'm currently an artist in residence at Silver Arts Projects at the World Trade Center, where I'm working on a series of sculptural paintings as an extension of my Oikos stools that were launched during the Inside Out show in late October. I'm excited to announce my collaboration with EQ3 to launch my Uphold collection in stores by 2021. I'm also working on a piece for a show about Beirut called "Colors of Lebanon." The show will go live virtually in early December, and all the proceeds will fund disaster relief efforts in Beirut following the August 4th explosion.
What inspires or informs your work in general?
I tend to jump between multiple projects as I'm inspired by many things, including current events, happy accidents with materials in the studio, and returning from trips full of fresh ideas. The past two years I've been particularly inspired by materials and textures. I combine multiple ingredients to make my own materials, like hand-built clay with a reflective finish. My old work always inspires my new work. Whenever I'm working on a piece, I think of a new piece that excites me even more. It's an endless — and exciting — cycle.