12.09.20
The 2020 American Design Hot List, Part III
This week we announced our eighth annual American Design Hot List, Sight Unseen's editorial award for the names to know now in American design. We're devoting an entire week to interviews with this year's honorees — get to know the third group of Hot List designers here. (Pictured above: The living room of the Pieces Home by Pieces, photo by Claire Esparros)
Mike Ruiz-Serra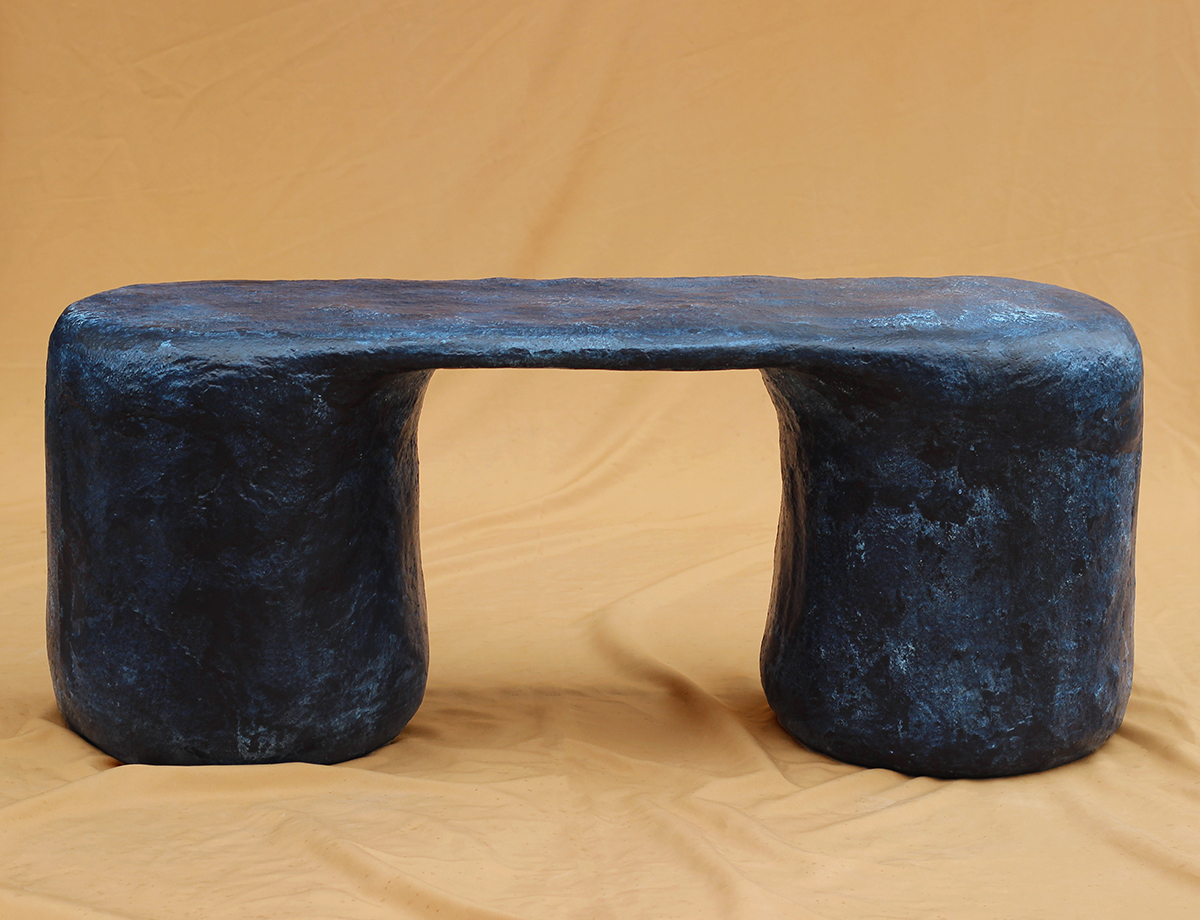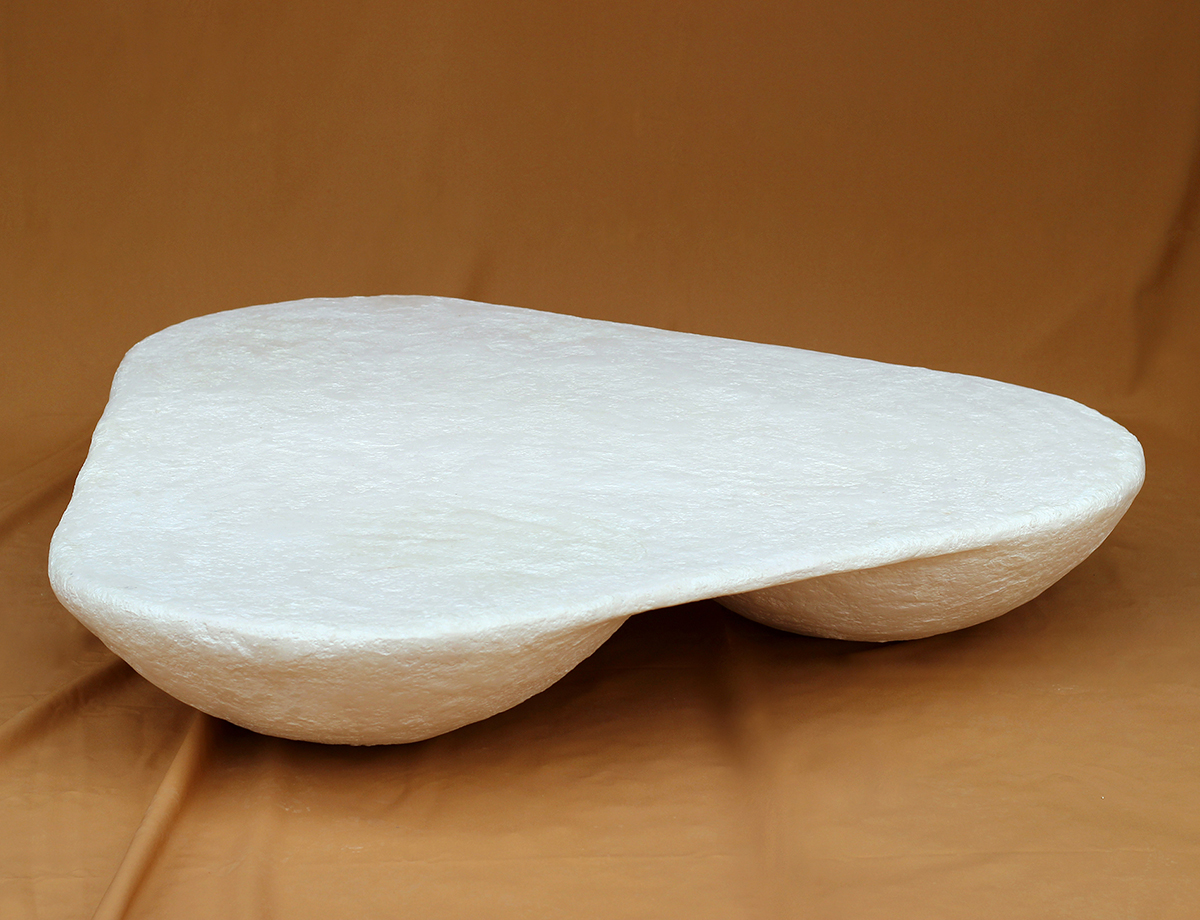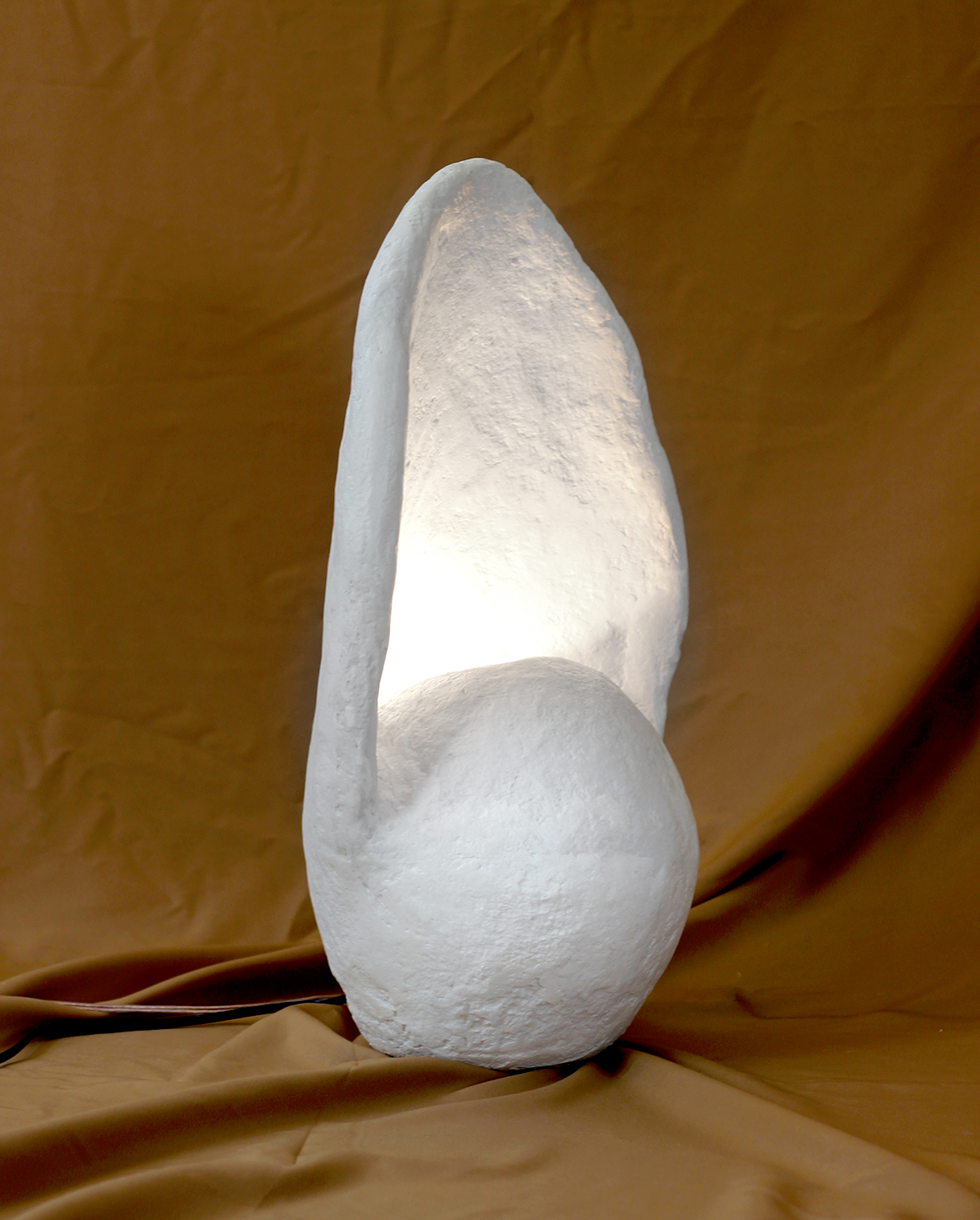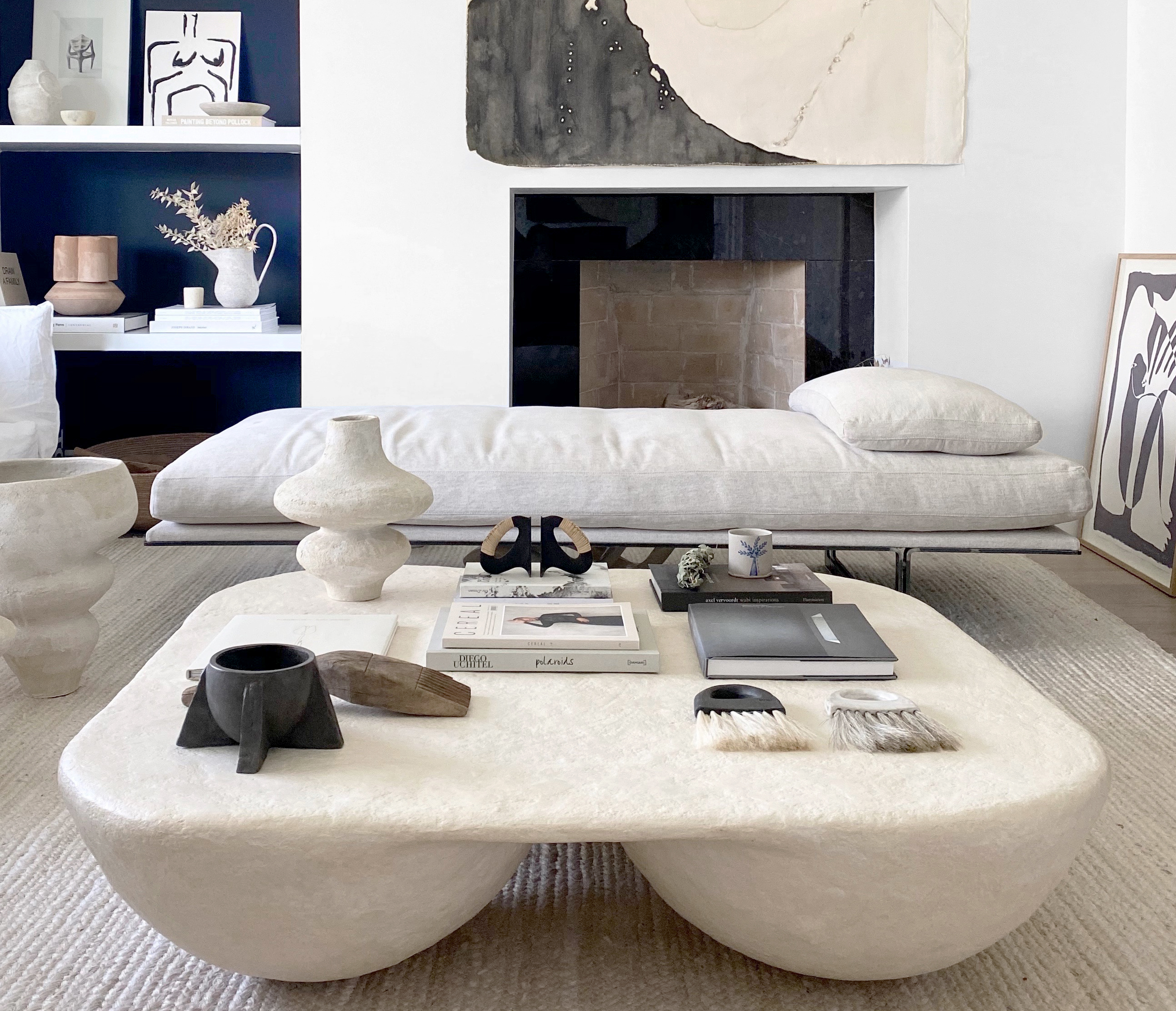 Providence, Rhode Island, serrastudio.com
In a year where paper pulp was the "it" material in the furniture world, Mike Ruiz-Serra was our favorite new homegrown discovery (so much so that we put him in our 1stdibs store). Whereas some of his pulp-obsessed peers lean more towards the artfully weird and misshapen, the RISD grad keeps things smooth, elemental, and chic. Plus, he's committed to only using non-toxic ingredients and natural dyes.

What is American design to you, and what excites you about it?
American design is characterized by a profound sense of optimism and ambition. At its best it breeds self-sufficient designers who have a great level of control over their output. At its worst it creates a material culture rooted in overconsumption and trend-chasing.
What are your plans and highlights for the upcoming year?
As of now I'm exploring some new materials and processes. I'm not trying to rush anything though. I have some exciting new work coming out soon, and I'm looking forward to moving back to New York in May.
What inspires or informs your work in general?
Growing up on the internet and knowing how to navigate it has played a big role in my practice. I enjoy using the internet mainly as a source for information, and not necessarily as an outlet for my work to be experienced. Although my work is largely inspired by information from the internet, I try to keep things tethered to reality by sticking to handmade processes and incorporating organic textures that are best experienced in person.
Pieces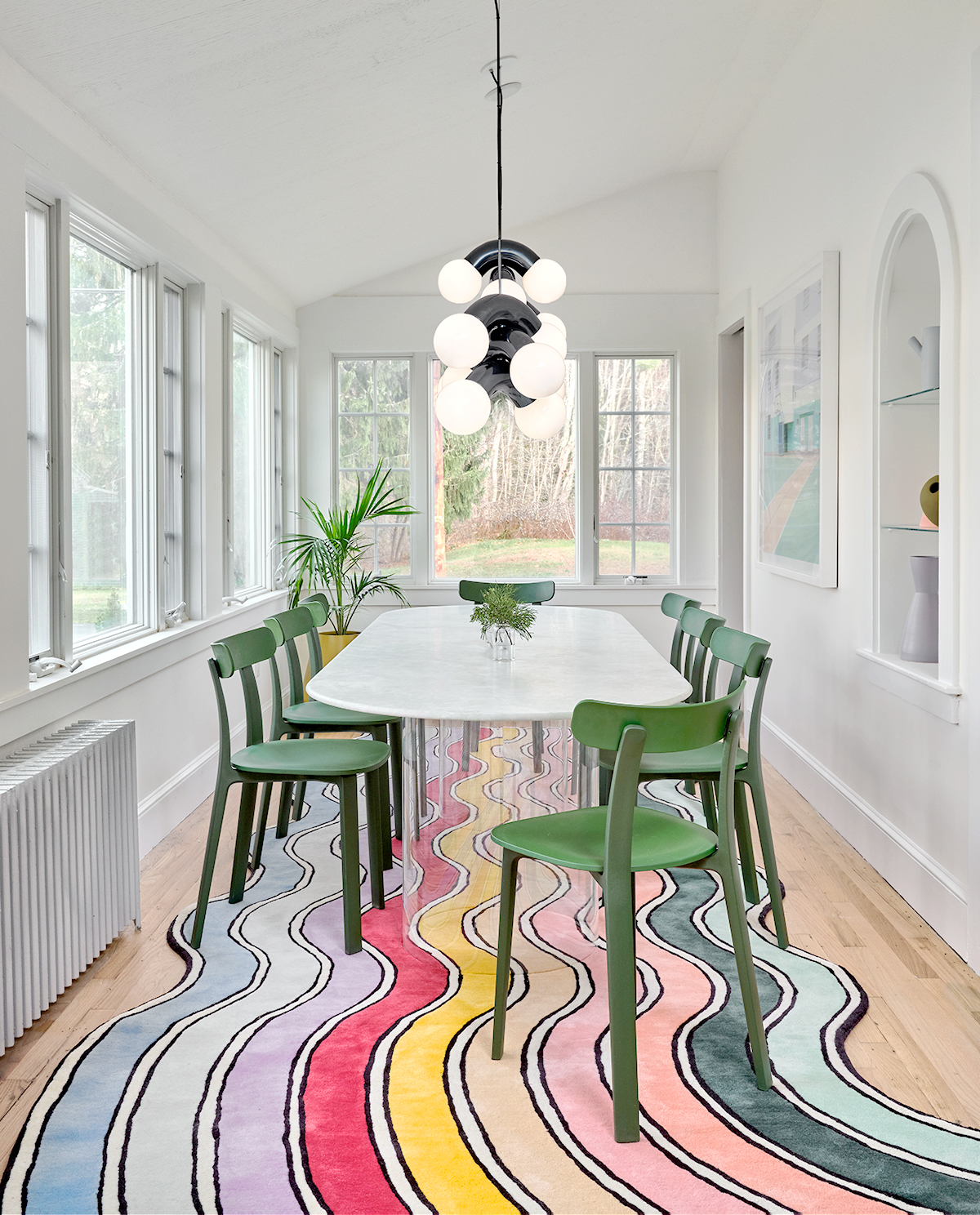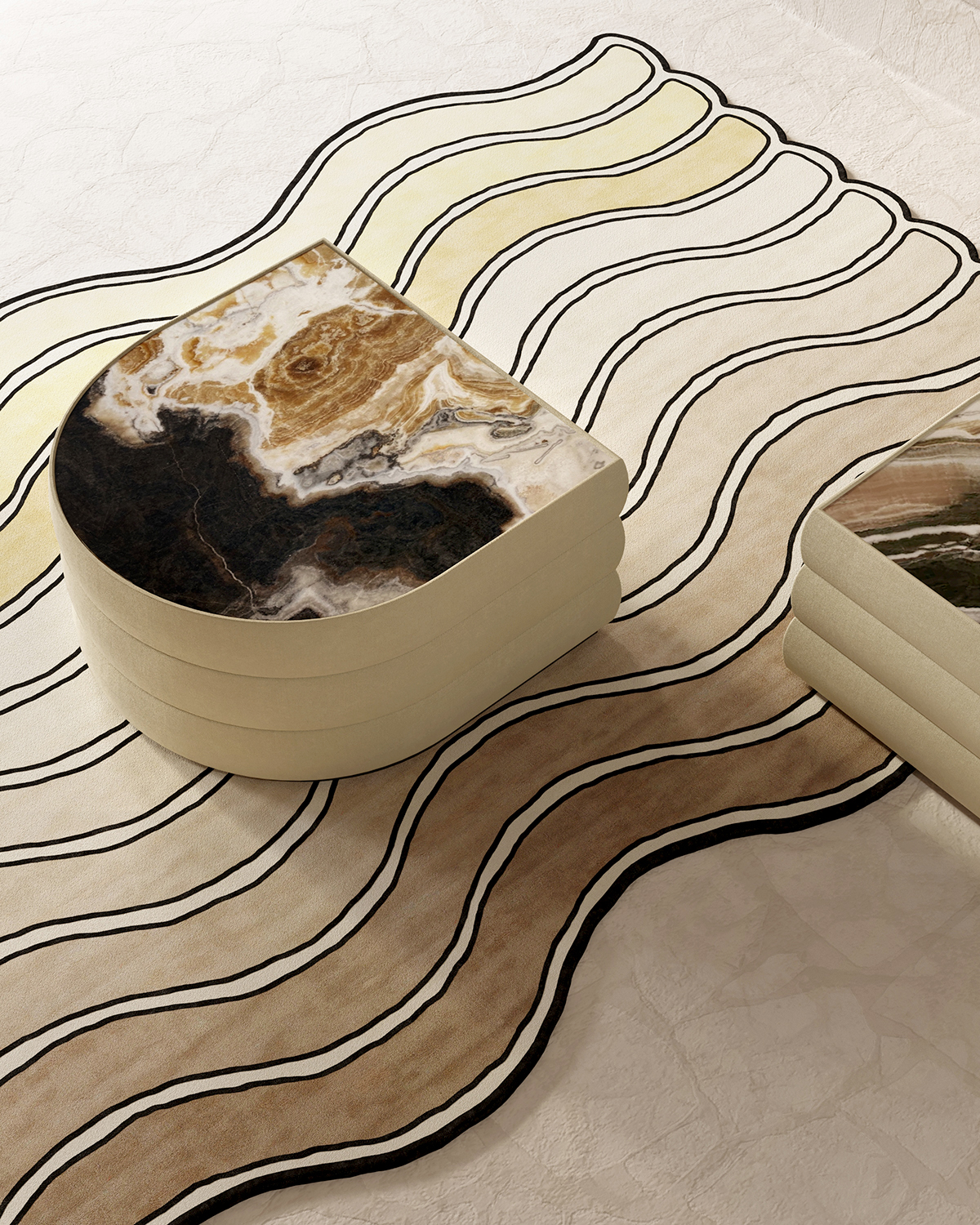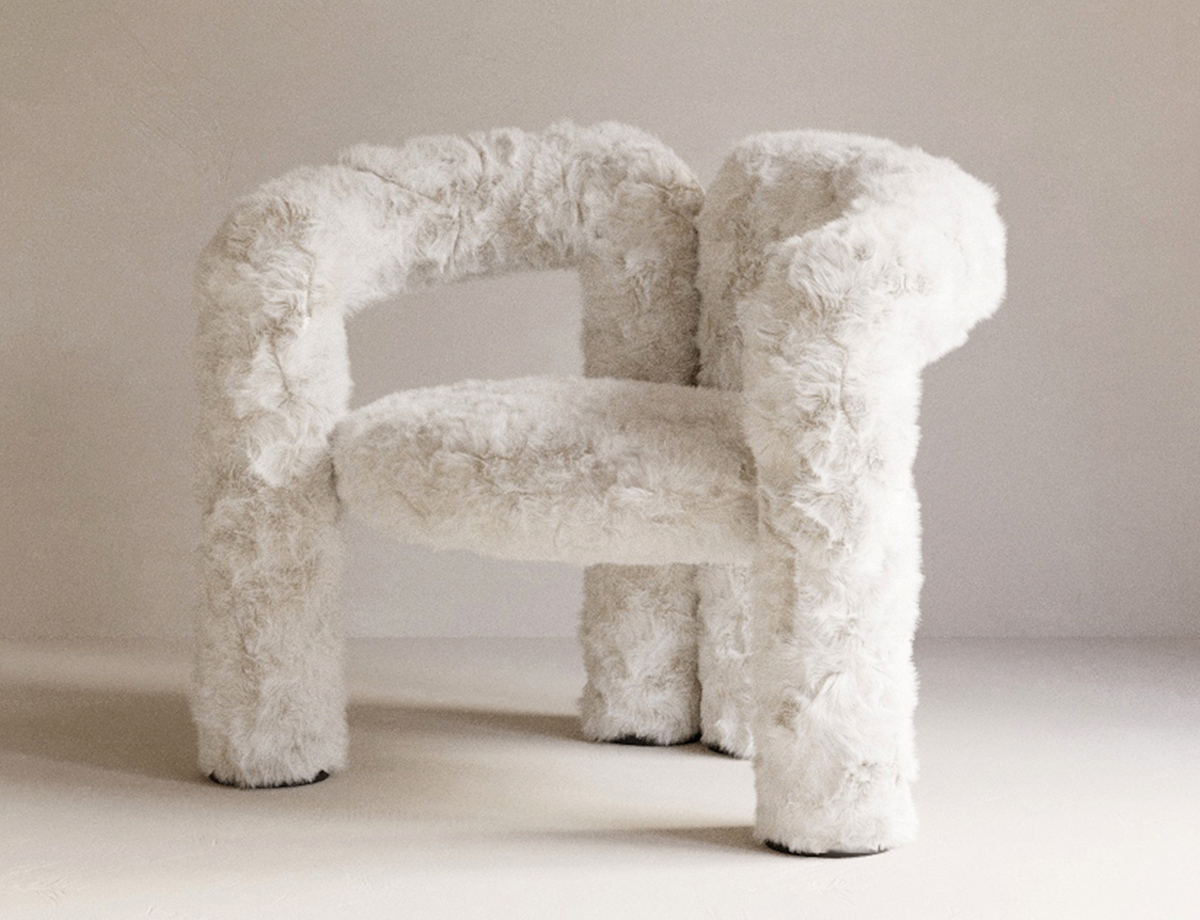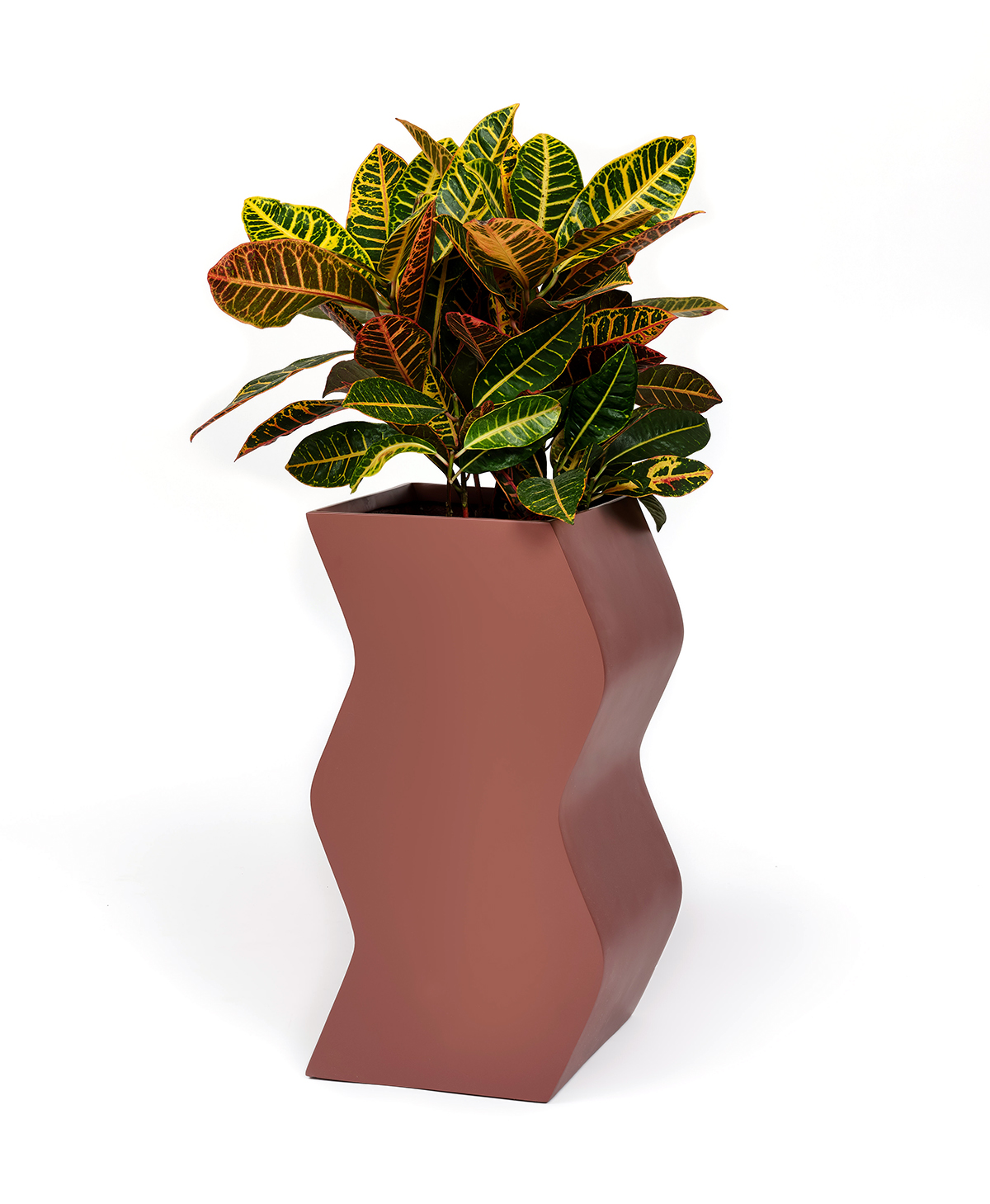 Brooklyn, pieceshome.com
A trio comprising a married couple and their best friend, Pieces operates under the idea that "great design doesn't have to be so serious." With their furry teddy-bear chairs, tables inspired by sporting courts, and squiggly rainbow rugs, the studio wants to push people to take more aesthetic risks in their interiors — a proposition they underscored recently by opening their own wildly colorful rentable vacation home.

What is American design to you, and what excites you about it?
Despite 2020 shining a light on the systemic inequities that pervade all facets of American society (even the design world), there exists a culture of ambition in America that seems unique to our way of upbringing. We collectively believe in ourselves. We are convinced that if we work hard enough then we can build a business or a brand out of our ideas. So the result is a richly diverse landscape of design. As social media has granted us tools to create and to engage our audience, we are all granted a lane to design what we want to design with the confidence that we can bring that design to market. We have the tools to give our ideas life. We have courage to try things that blur the lines between furniture and art, product and content.
It's exciting to be a part of such a creative and diverse ecosystem of designers, artists, and makers, especially at a time when things are evolving so rapidly. It's an amazing feeling to have found an audience that supports what we create.
What are your plans and highlights for the upcoming year?
We have ambitious plans to expand our "Pieces Homes" collection in '21 and beyond. Pieces Homes is a division of Pieces that buys and remodels homes to become design-centric vacation rental properties in which all of the products contained in the homes are available for purchase. We launched our first Pieces Homes concept at the beginning of 2019. While the timing was definitely weird, it ended up being a super successful launch. So we look forward to getting home #2 open by the end of next year.
We've also been slowly figuring out how to work with retail partners. When we launched Pieces in 2017, we didn't have a plan to work with retail. Honestly, we didn't exactly know how to make it work. Designing and custom-making product to order is an expensive process. Figuring out how to include a retail partner without raising prices seemed impossible. Fortunately, you learn as you grow and we learned how to be more efficient and to better our systems to allow for the possibility to expand our reach. As of this month, we launched some product with Mr. Porter, a luxury retailer in the fashion industry, who sought us out to expand their assortment into home design products. It's an exciting experiment that we hope works and expect to see expand into 2021.
Of course, we're also working on a new collection of products that we intend to launch mid-year. This newest collection, Collection IV, will focus on a new rug collection that pairs with upholstered seating, but that's all we can say for now. Stay tuned.
What inspires or informs your work in general?
We as a team have a very tight bond. Our design process is very collaborative. It's a wine-fueled (ok, sometimes mezcal-fueled) exchange of layers of ideas, storytelling, sketching, prototyping, and revisions. It's not just our brand or business, it's how we've always hung out. Our dynamic and the process of our bond is what informs and guides our work. We talk about things that matter to us, like how important sports were to Tai's and Chris's upbringing, or those who have influenced us, like Jenny's grandmother Glenyce who inspired Jenny's courage to use color. We draw our inspiration from each other, our stories, our collective history, and the challenges we face together. These aspects of our relationship are what inform the themes within which we design each collection.
Ryan Preciado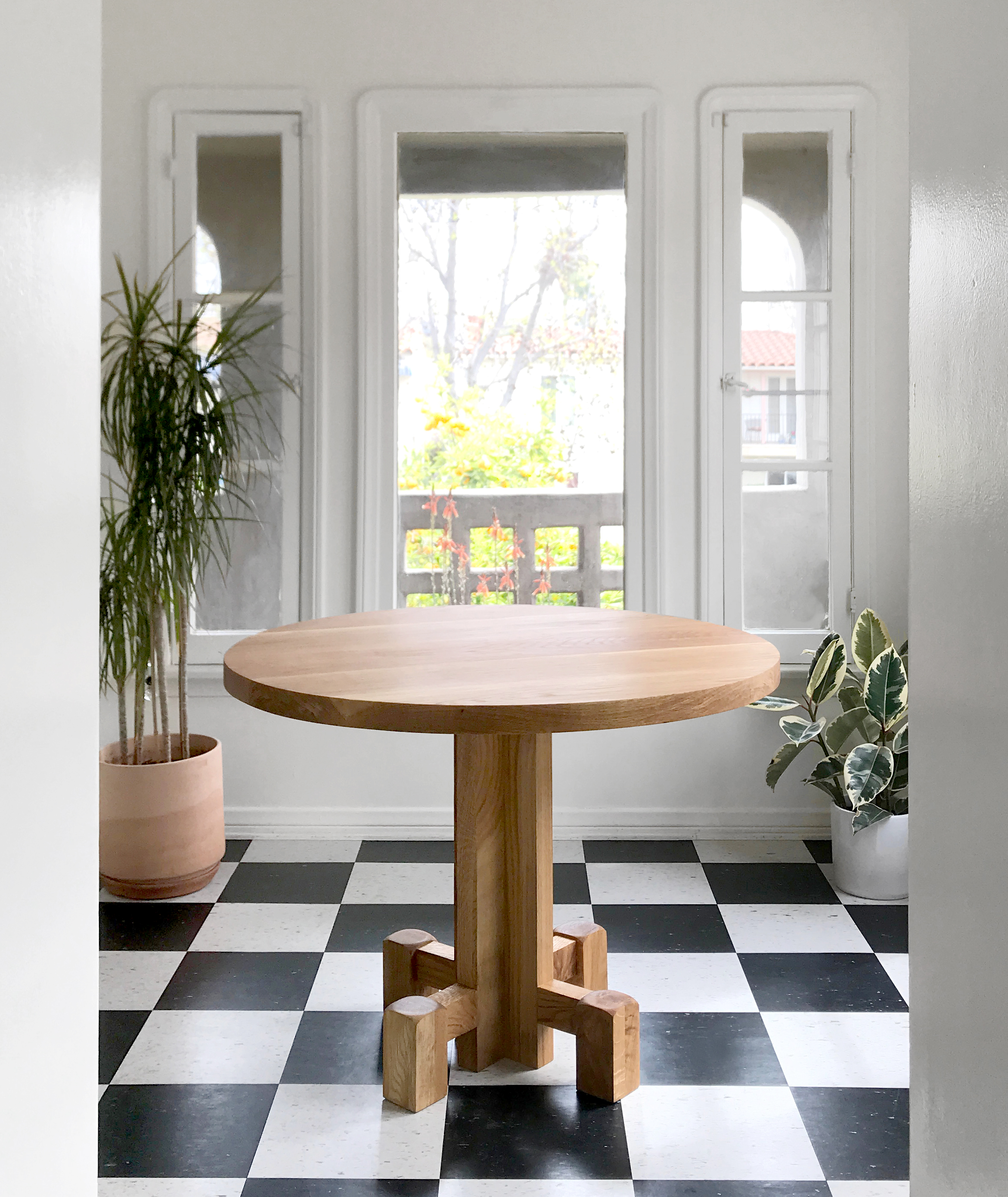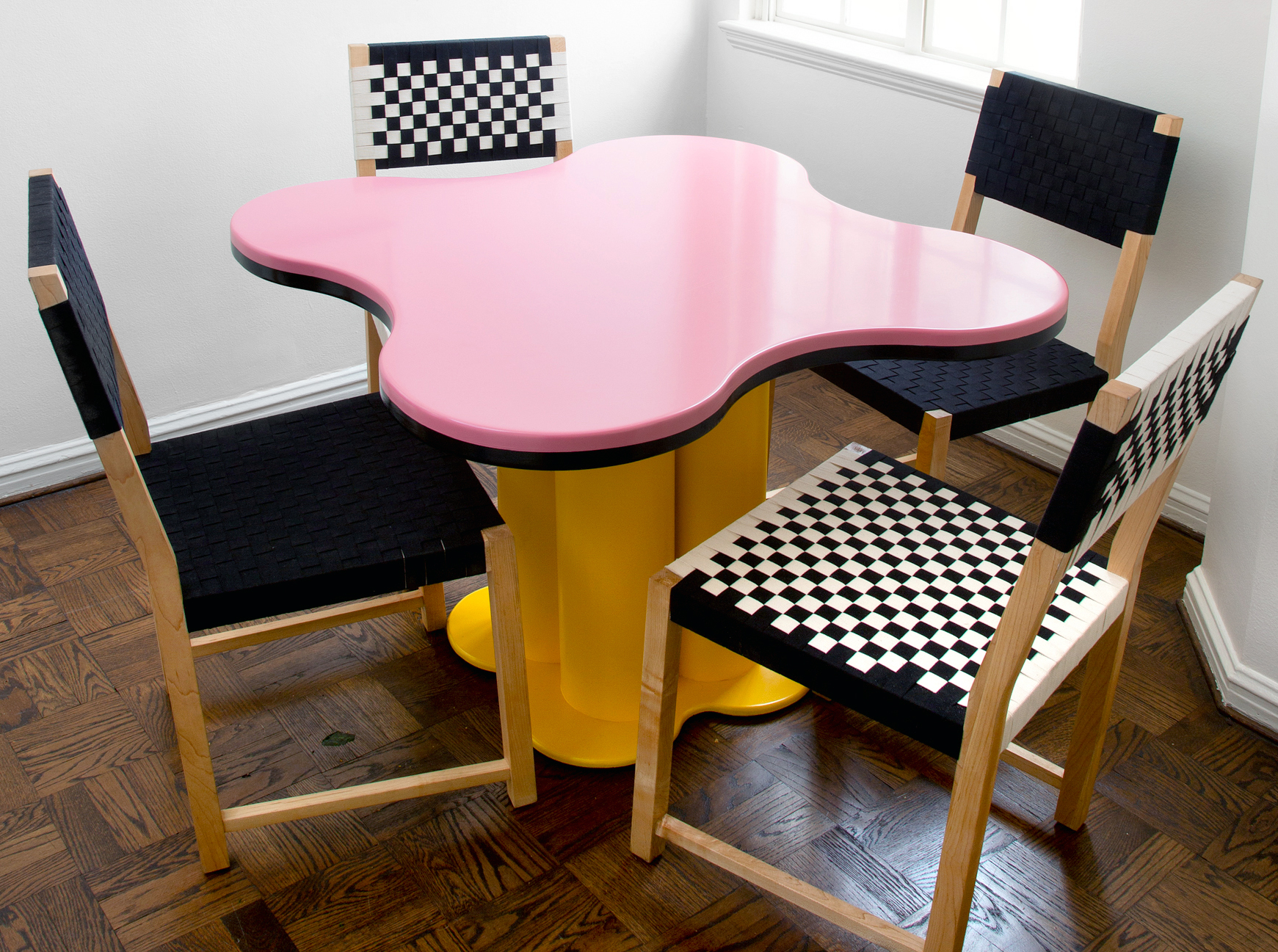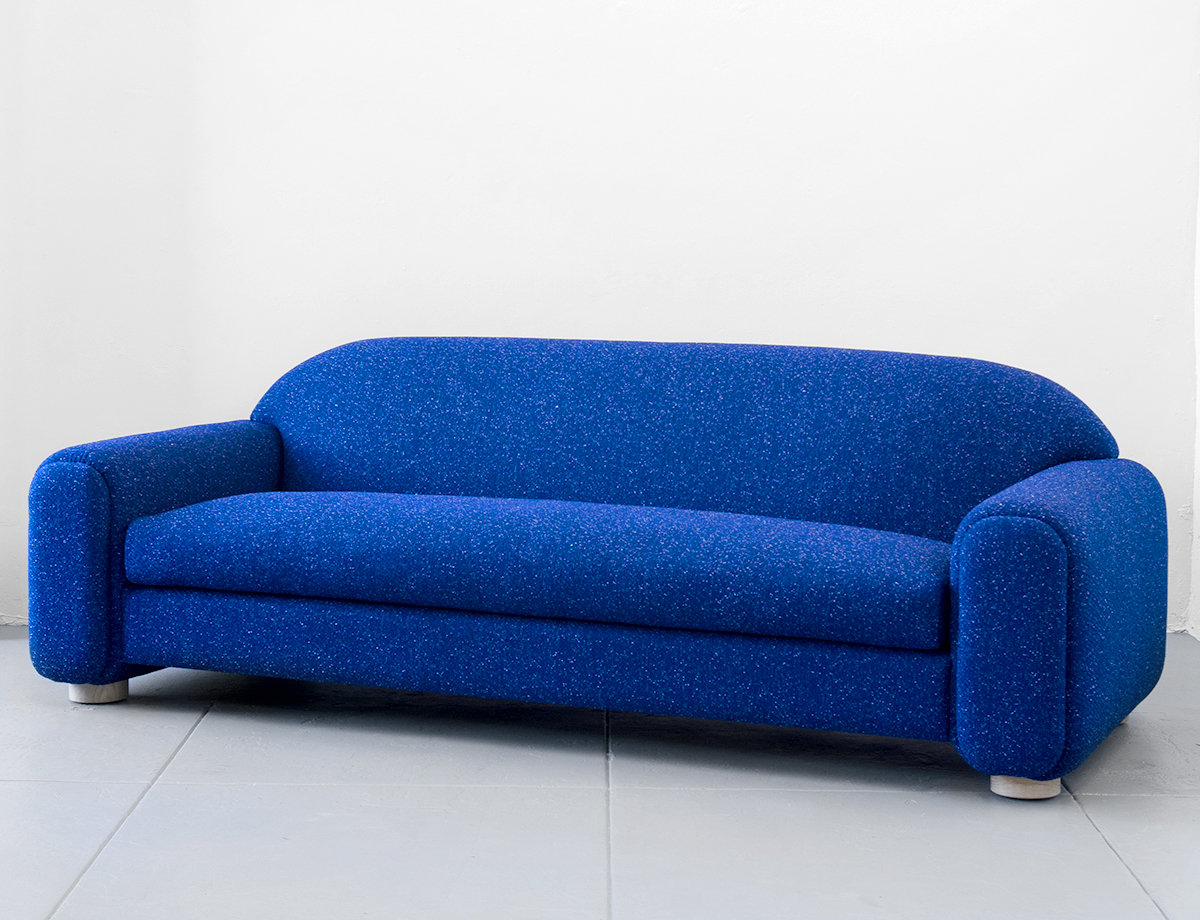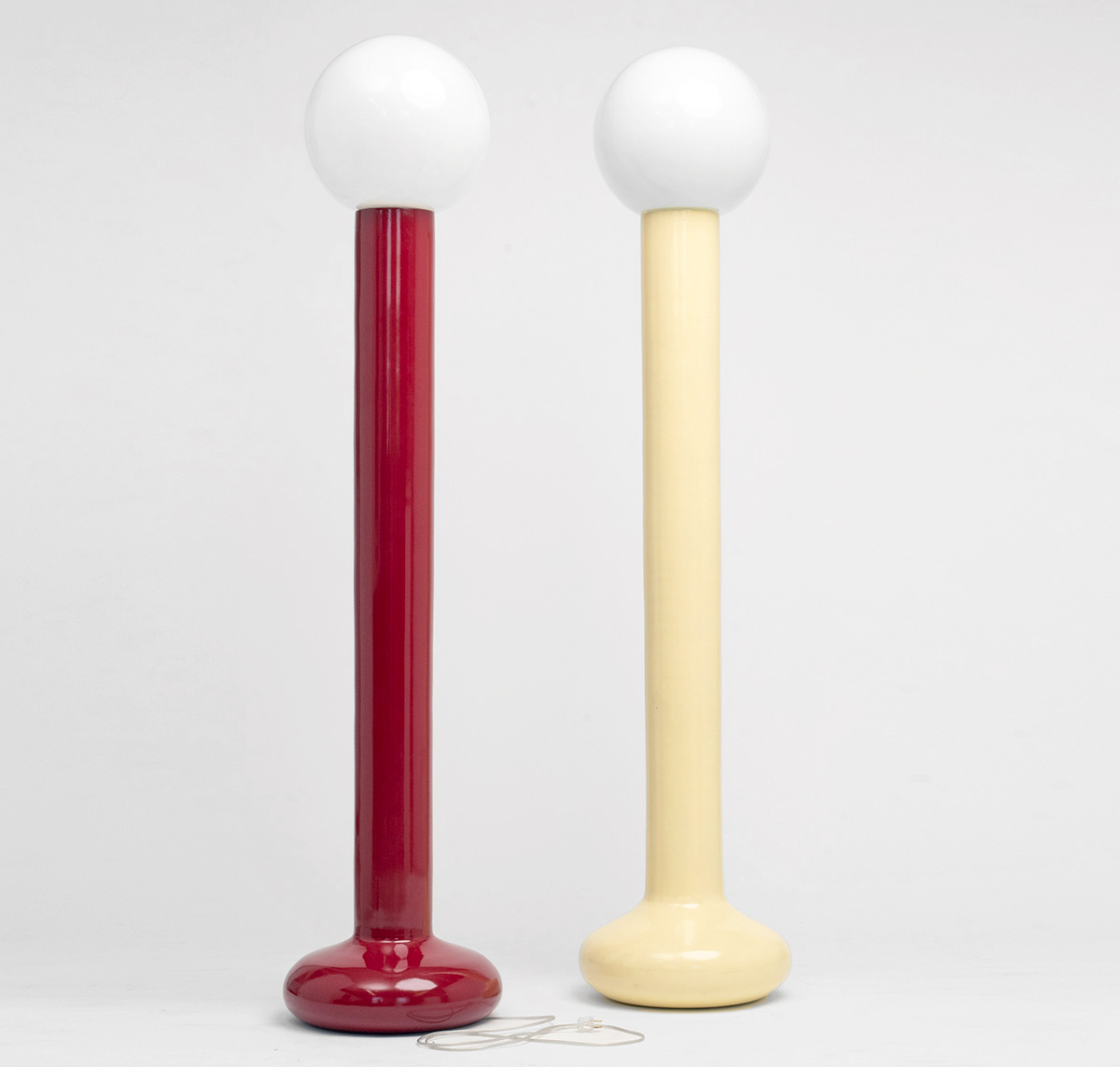 Los Angeles, ryanpreciado.com
A Central California-bred designer of Chumash Native American and Mexican heritage, Ryan Preciado makes work that references both identities — highly lacquered pieces that nod to the car culture he grew up with, and mindful, built-to-last pieces that remind him of a childhood spent with his Native American grandmother.

What is American design to you, and what excites you about it?
That phrase, "American design," feels like something that will never make sense to me — in the same way defining "American" for me is a constant conversation. If I'm being literal, the first thing that comes to mind is cars and rock and roll, and a sense of being naively optimistic. If I'm talking about my own approach, it's both referential and also the curiosity that drives an idea.
But what excites me about exploring "American design" is the thought of making something disarming and inclusive.
What are your plans and highlights for the upcoming year? 
An exhibition I curated for South Willard gallery in Los Angeles, called "Down Hearted Duckling," will be ending in the beginning of 2021. I couldn't ask for a nicer way to start the year off; I'm really lucky to have had the opportunity to organize that. Throughout my life, I've been culturally trying to piece myself together — my heritage is Chumash Native American and Mexican — and I was fortunate enough to give that opportunity to others. To explore themselves and be proud of where they come from and who they are, as I have through the five artists I chose: Diana Yesenia Alvarado, Mario Ayala, rafa esparza, Magdalena Suarez Frimkess, and Alfonso Gonzalez Jr.
I also just got a new studio where it will be a sort of appointment-only showroom in the front. I'll be busy filling that up with current and new pieces of furniture. I have zero furniture right now, which is funny being that it's the main thing I make. I have to make everything from the sofa to the doorknobs. I'm looking forward to it. It should start to look like something within the next couple months.
Lastly, I'll be working on a show for Canada Gallery that's taking place towards the end of the year in New York alongside a friend and artist, Matt Connors. Since the day I met Matt, he's always been really generous with his knowledge and has also been very encouraging. I'm honored that he's included me.
And as always, I'll be trying not to take myself too seriously.
What inspires or informs your work in general?
A constant inspiration is my culture and my family and my upbringing — the people and places I spend time with, and my Chumash Native American and Mexican heritage — as well as the West Coast subcultures I grew up loving, an example being car culture. All of these things have affected me dramatically in one way or another, so I'm always tapping into it.
When it came to the upholstered Nipomo pieces I make, the dimensions came from me going off a memory of playing in my Grandma's garden as a little kid. I was just a child, so the plants and flowers seemed massive. The dimensions became exaggerated like most memories — but most important, the garden was comforting and I was hoping to give that feeling to whoever sat in those chairs.