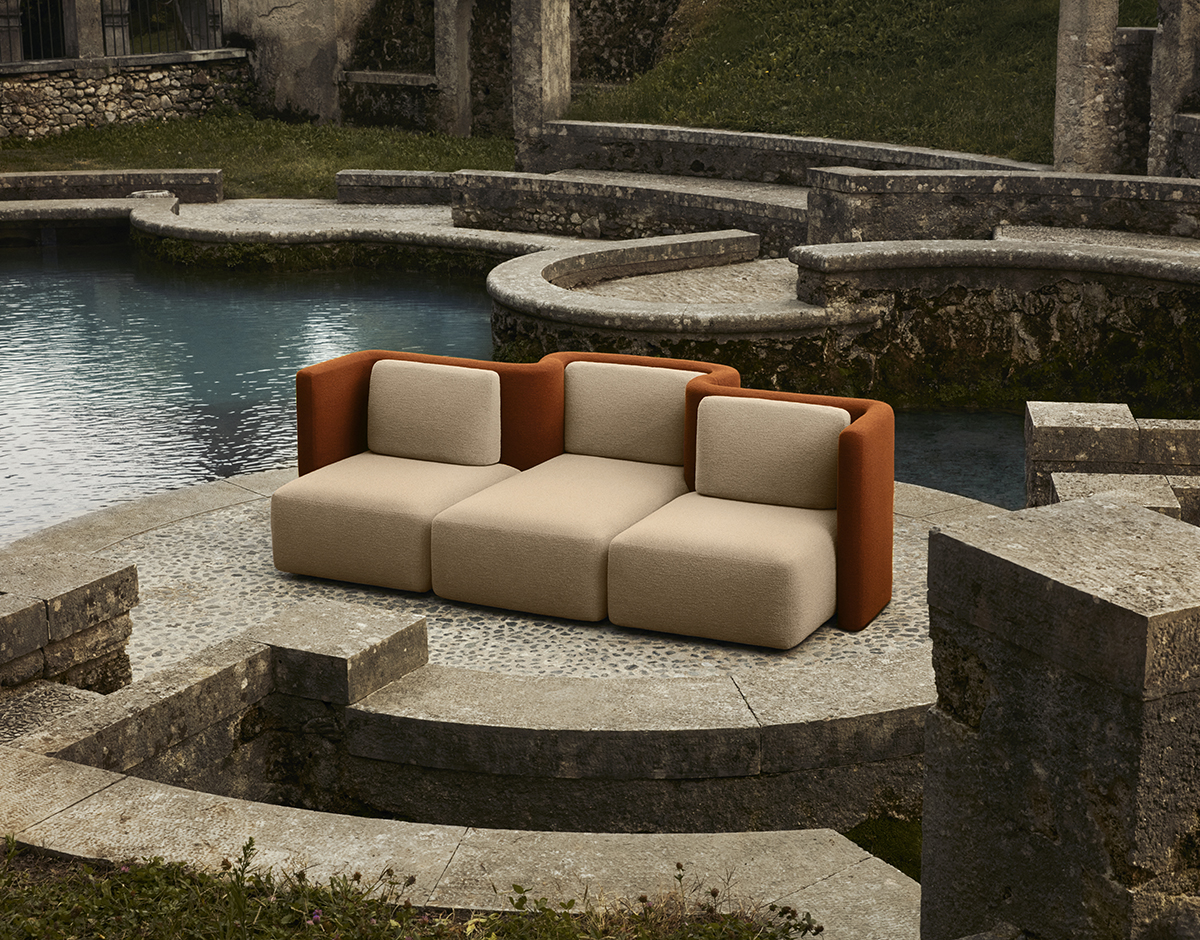 A weekly Saturday recap to share with you our favorite links, discoveries, exhibitions, and more from the past seven days. This week: a dream sofa designed in homage to its 1970s forbears, a few Norwegian design icons reinterpreted in fashion, and an Yves Klein Blue house smack in the middle of Brooklyn. 
Discoveries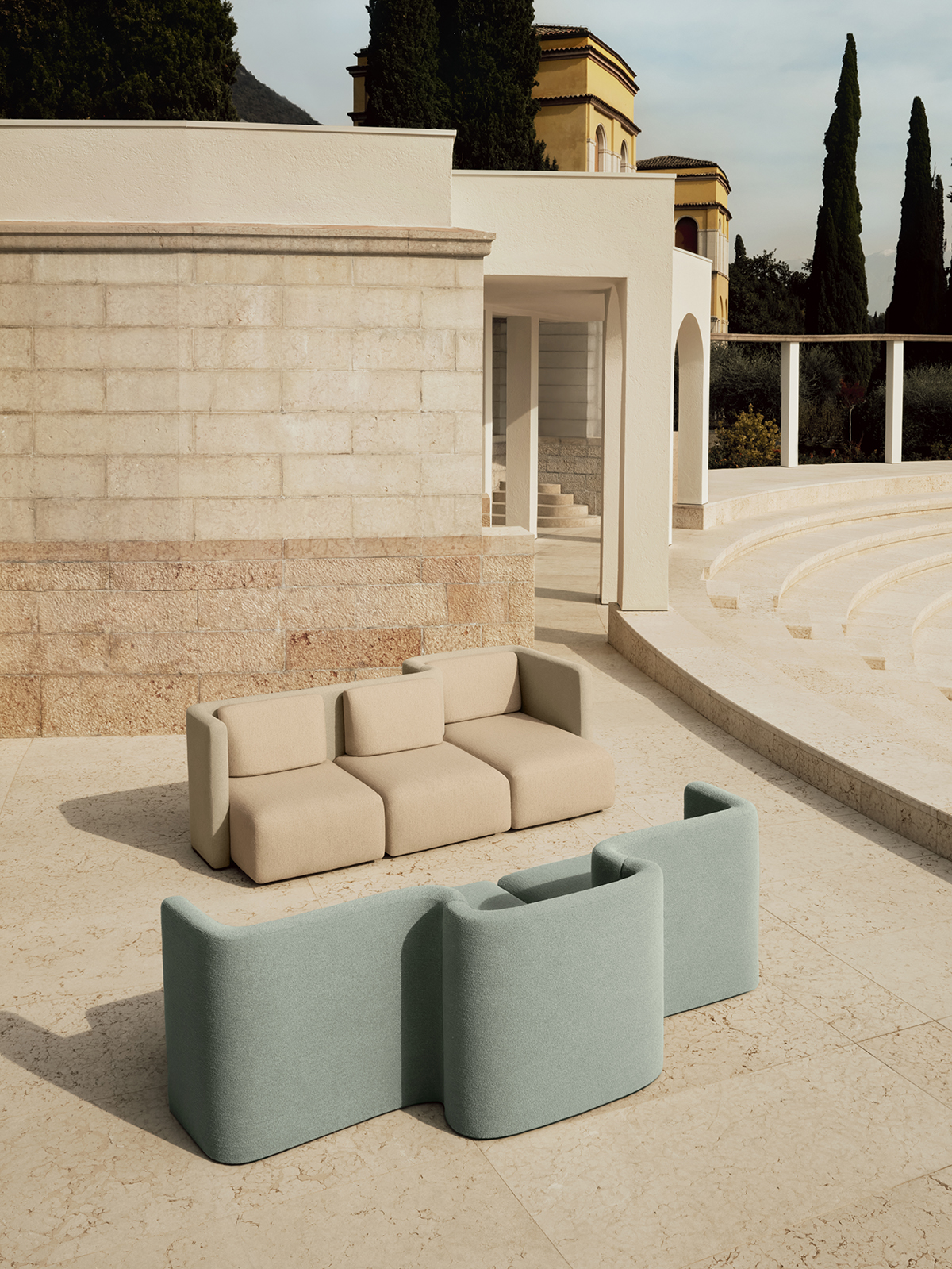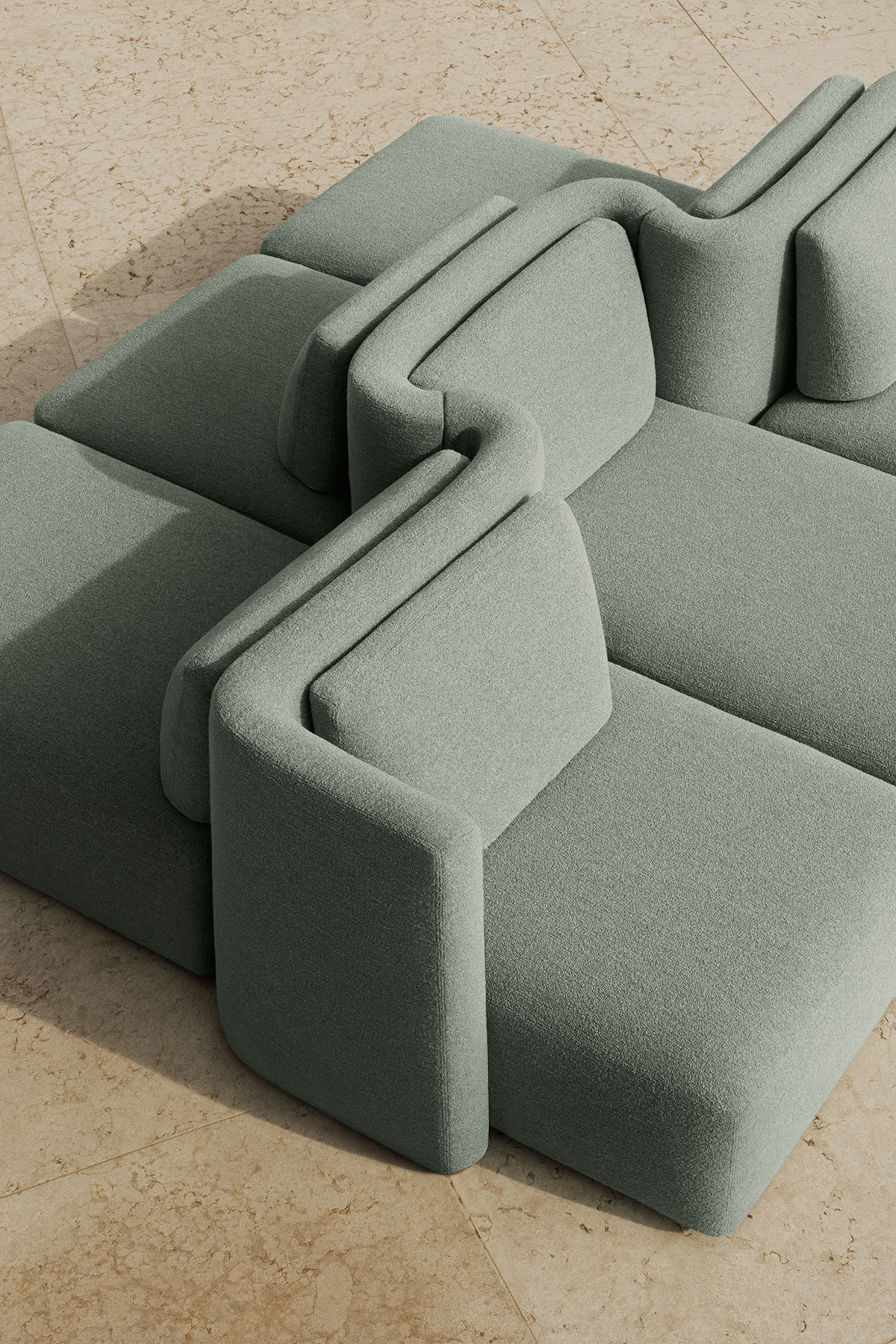 Cristina Celestino has designed a sofa system for the Italian company Saba. Called Gala, it cites as its references everything from the '70s to Pierre Cardin to Star Wars. Its primary features are a straight, serpentine back and a series of, for lack of a better word, "bump-outs" that allow for different seat depths. They also facilitate one of our favorite trends — the back-to-back sofa.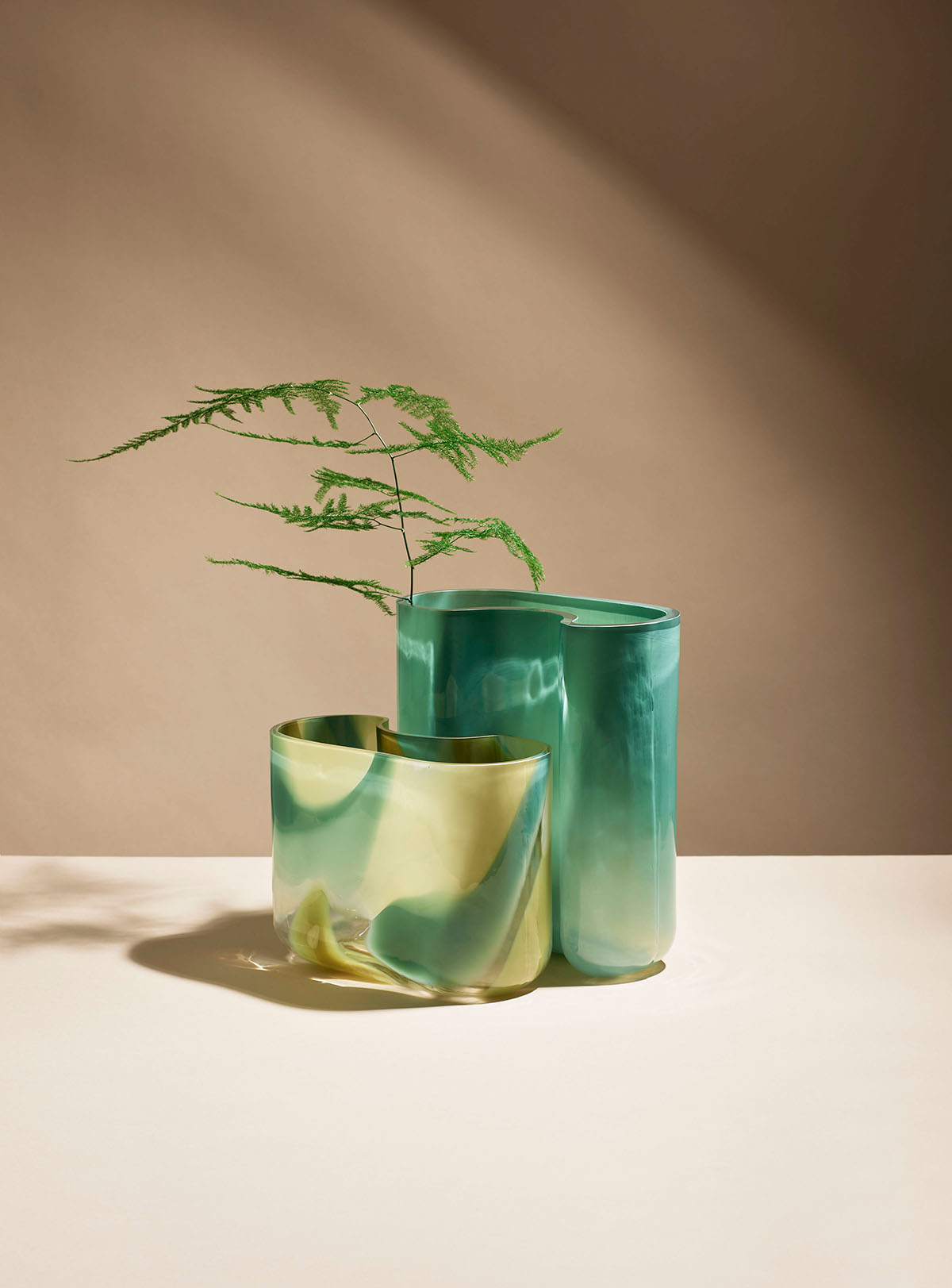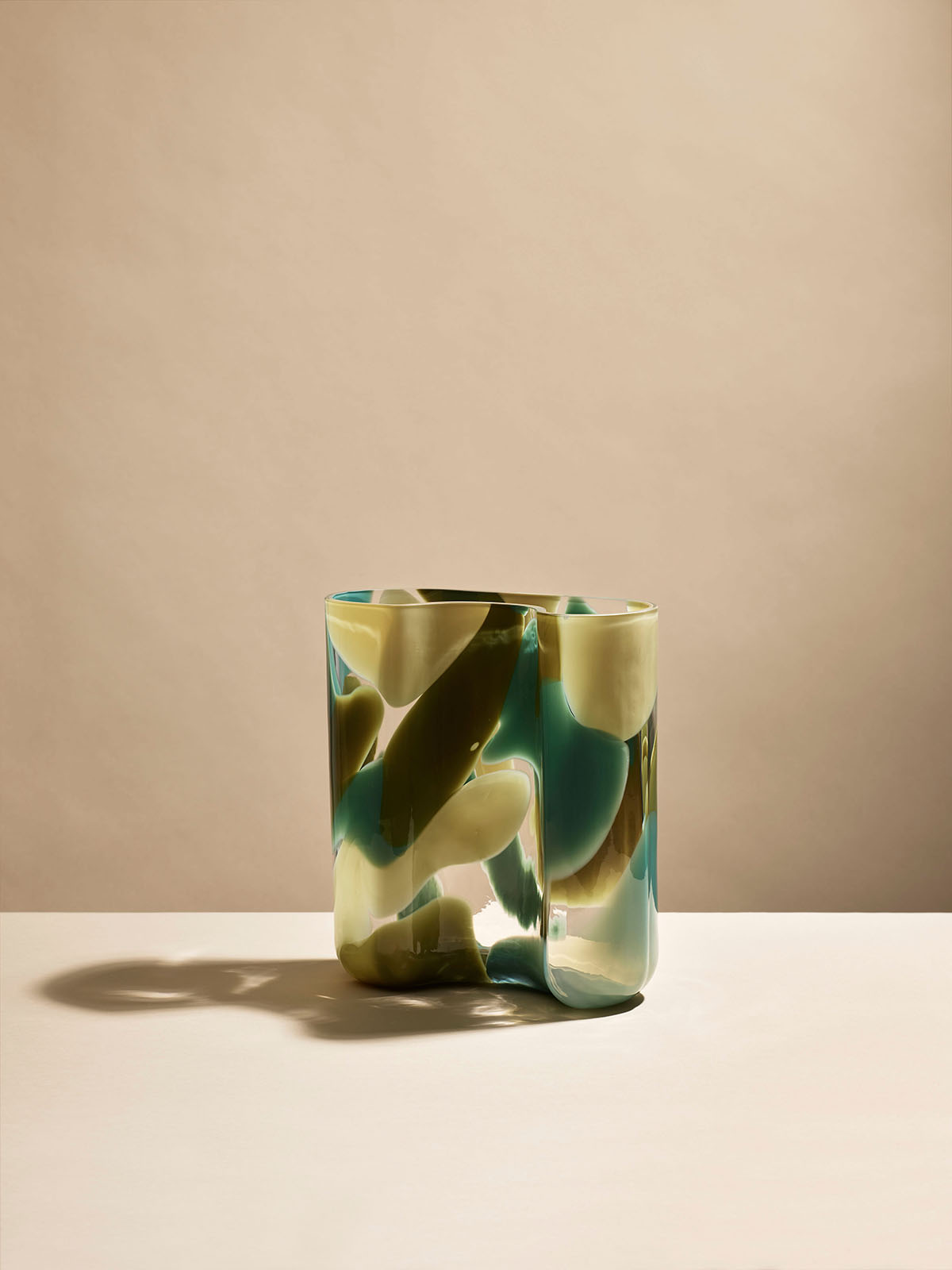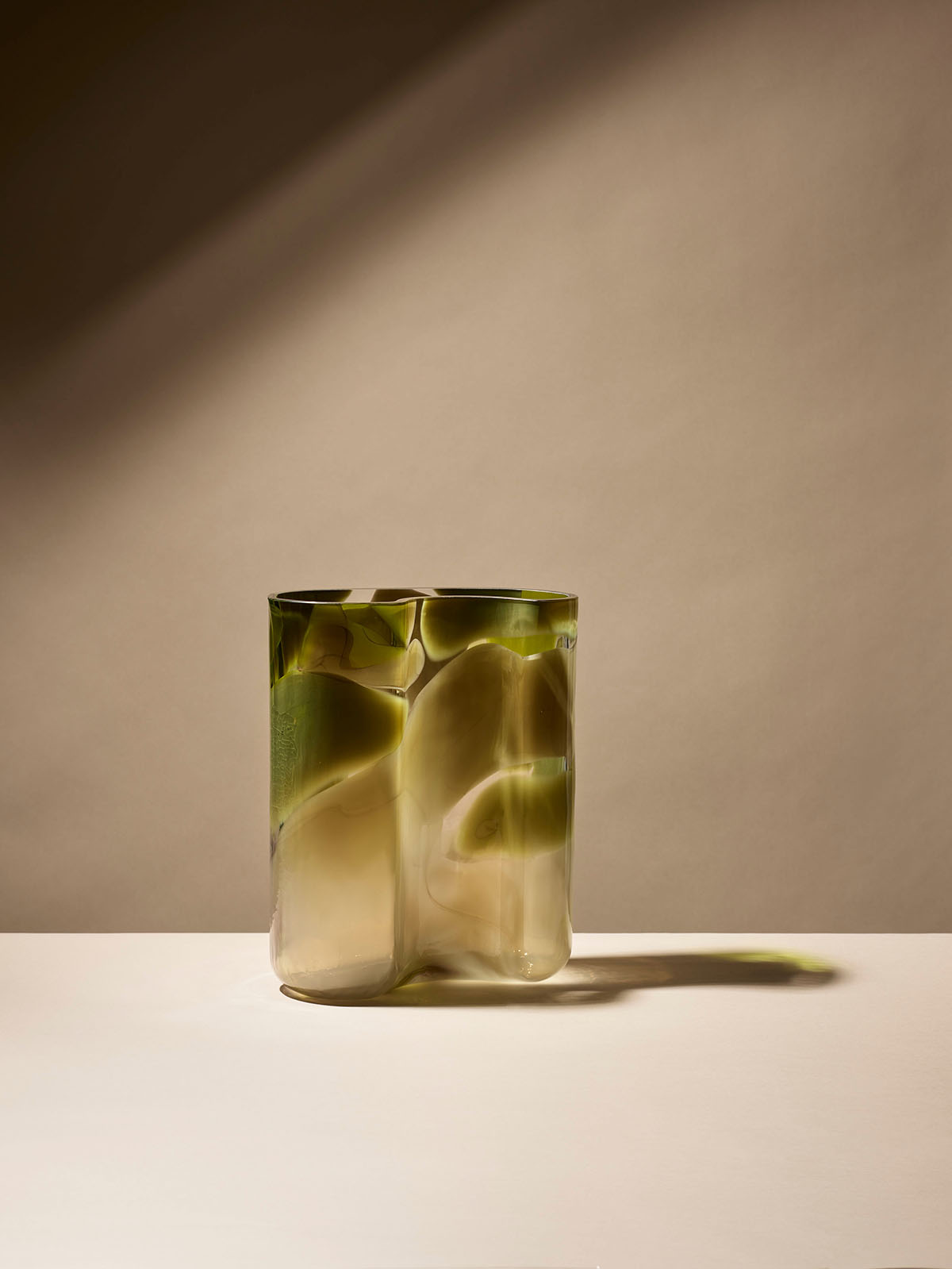 A nice submission by the Swedish-Taiwanese duo Normal Object Factory. Their Gränssnitt pieces, available in a limited edition, combine glass and ceramics in a single mold to create a painterly vibe that explores opposites like matte and gloss, transparent and opaque.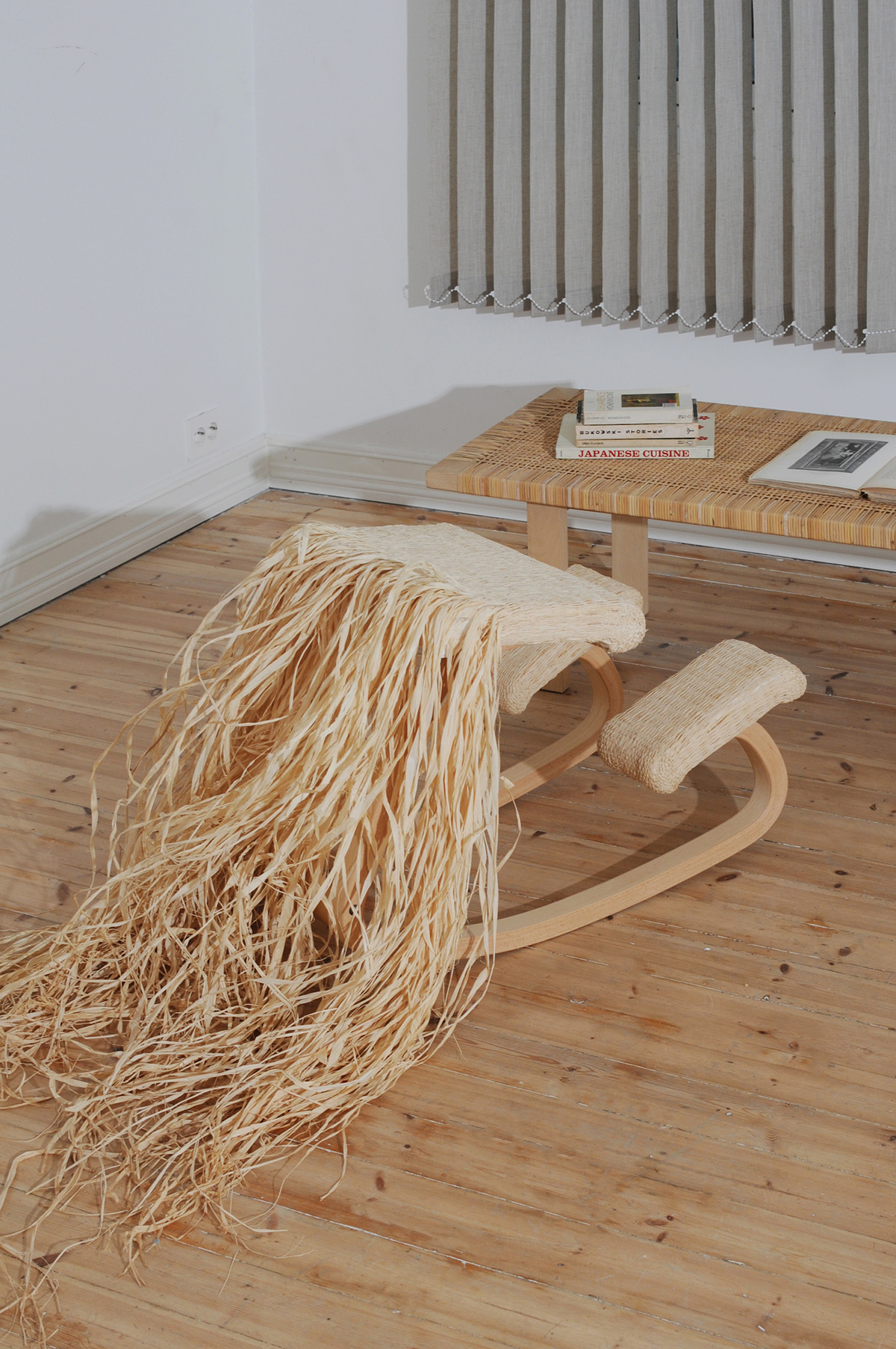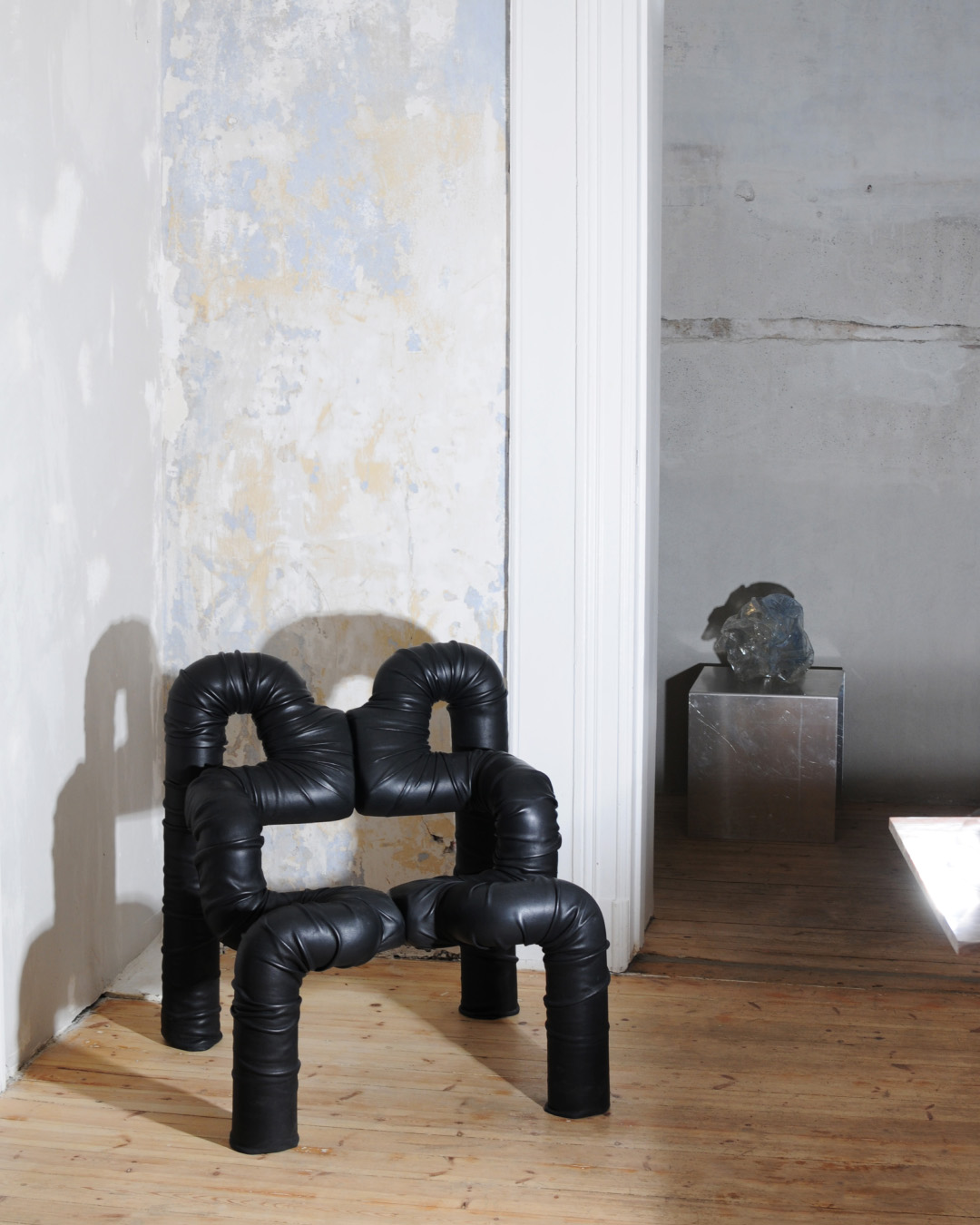 The Norwegian company Varier recently teamed up with fashion and industrial designer Ingrid Bredholt to "re-dress" some of Varier's most iconic products. Our favorite, of course, is the Ekstrem chair dressed up in a ruched, bondage-style nappa leather but a close second is Peter Opsvik's 1979 Variable chair, redone in flowing strands of raffia.
The new Karelin hotel in Veliky Novgorod, a town in the Western Russia near the Estonian border, was designed by architects Aglaia Zarubaeva and Maria Rublevskya of Hotels Only (in what we assume is a sister hotel to this boutique one in St. Petersburg). To combat the region's gray climate, the architects chose a bright palette of crimson, orange, terracotta, and red. Decorative headboards are the main focus, along with brass and black line lamps, and concrete side tables. Photos by Dmitry Thsyrenchikov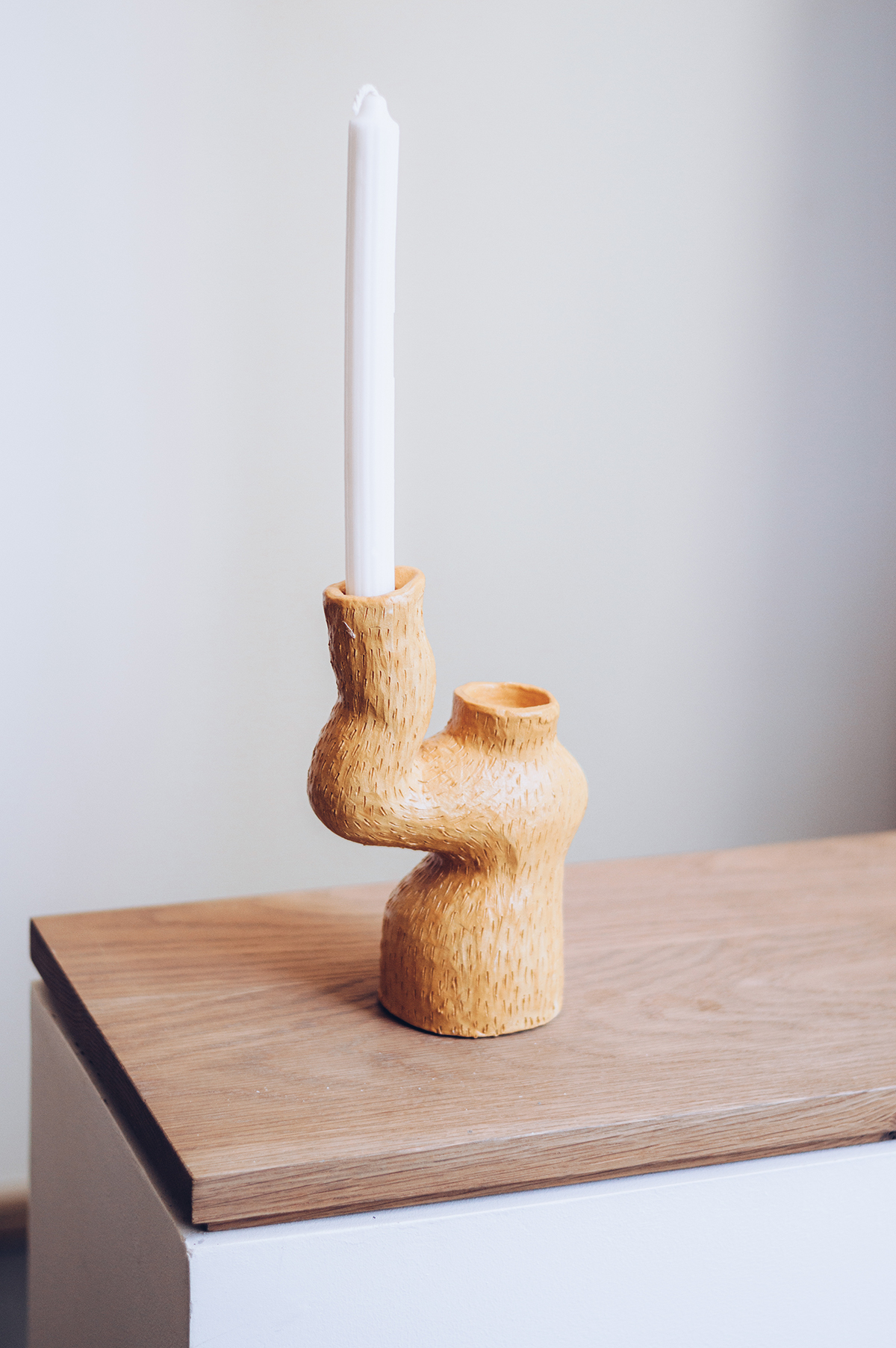 The Cape Town-based architect and designer Jan Ernst De Wet recently debuted his first ceramic range, called Candelabra. The shapes were inspired by natural forms like coral, fungi, and rocks and their pocked, textured surfaces become something of a signature. The artist will show at the Collectible fair this May with the French gallery Artskop.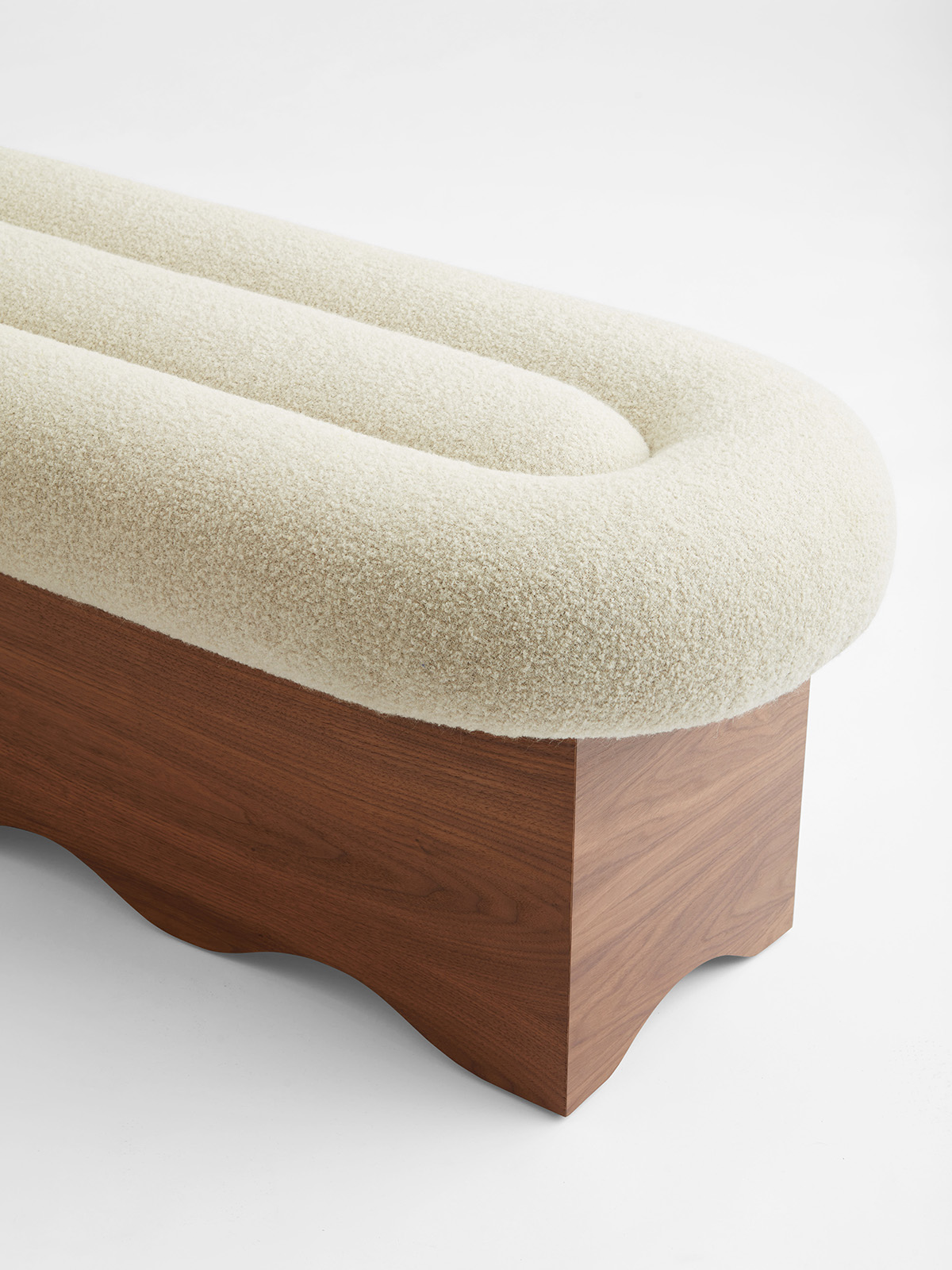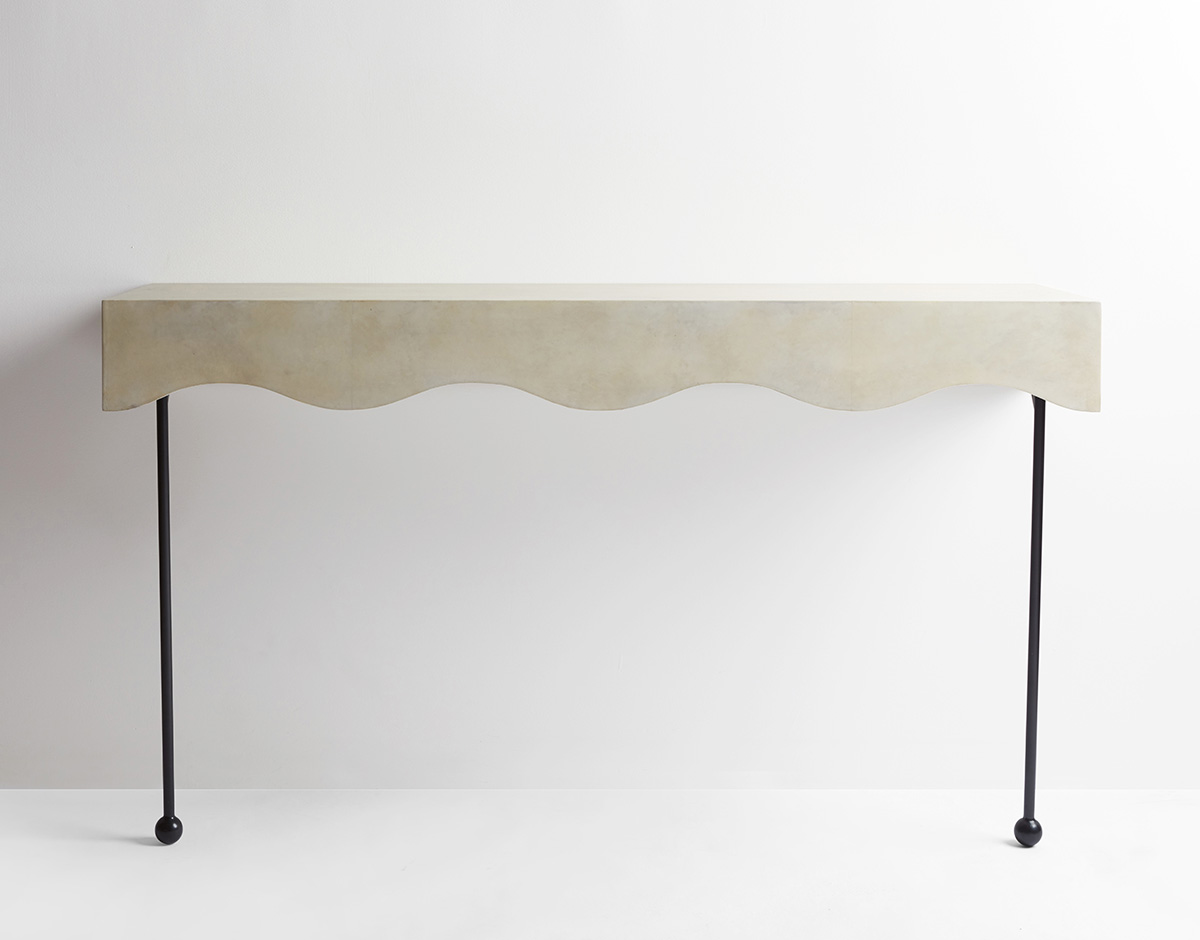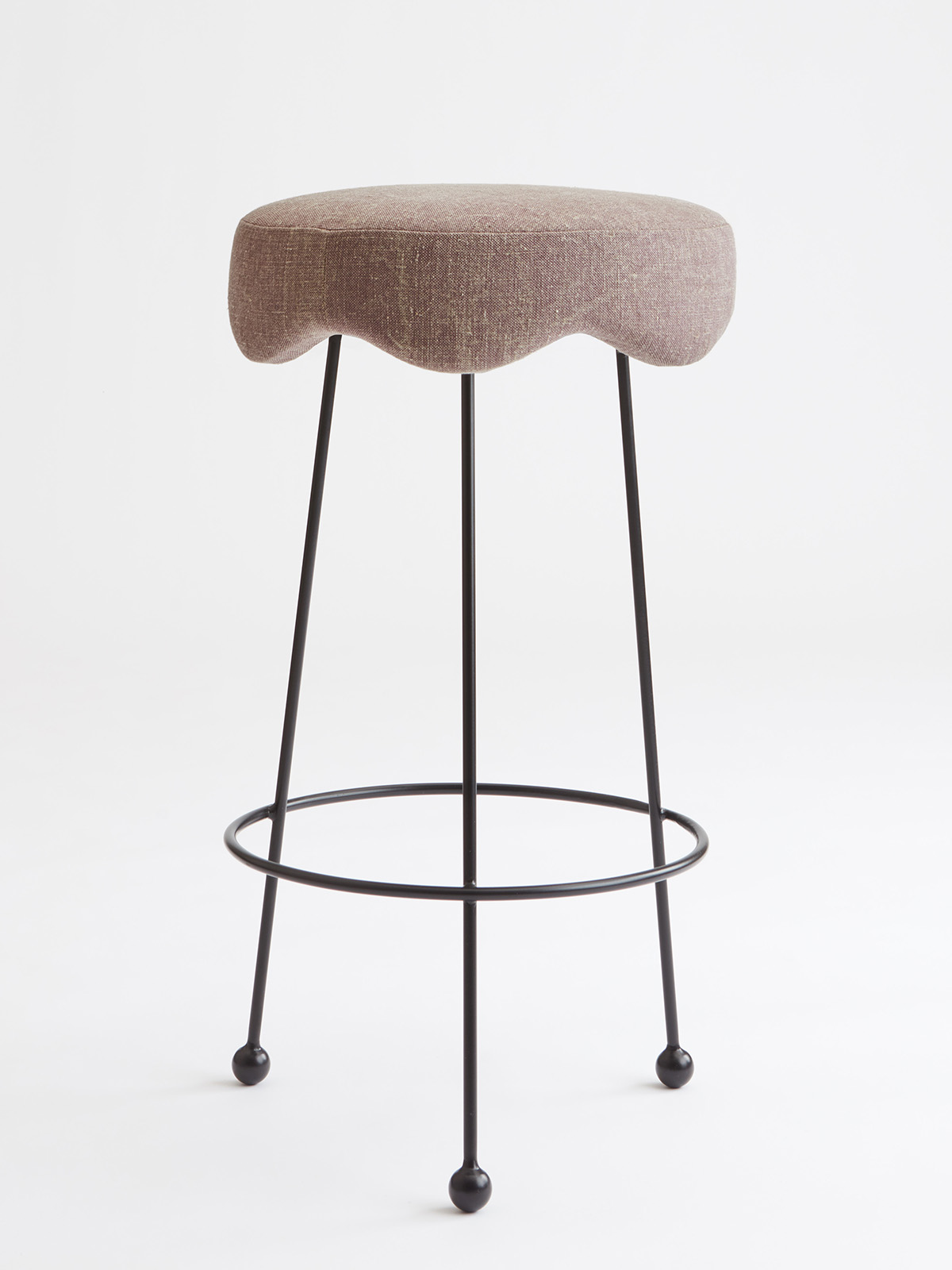 The #tinyballs trend is in full effect in Cuff Studio's new Roll With It collection, which the duo says is an obvious nod to Jean Royere — lots of undulating lines, metalwork, and a huge dose of playfulness. We particularly love the rotating stool, above.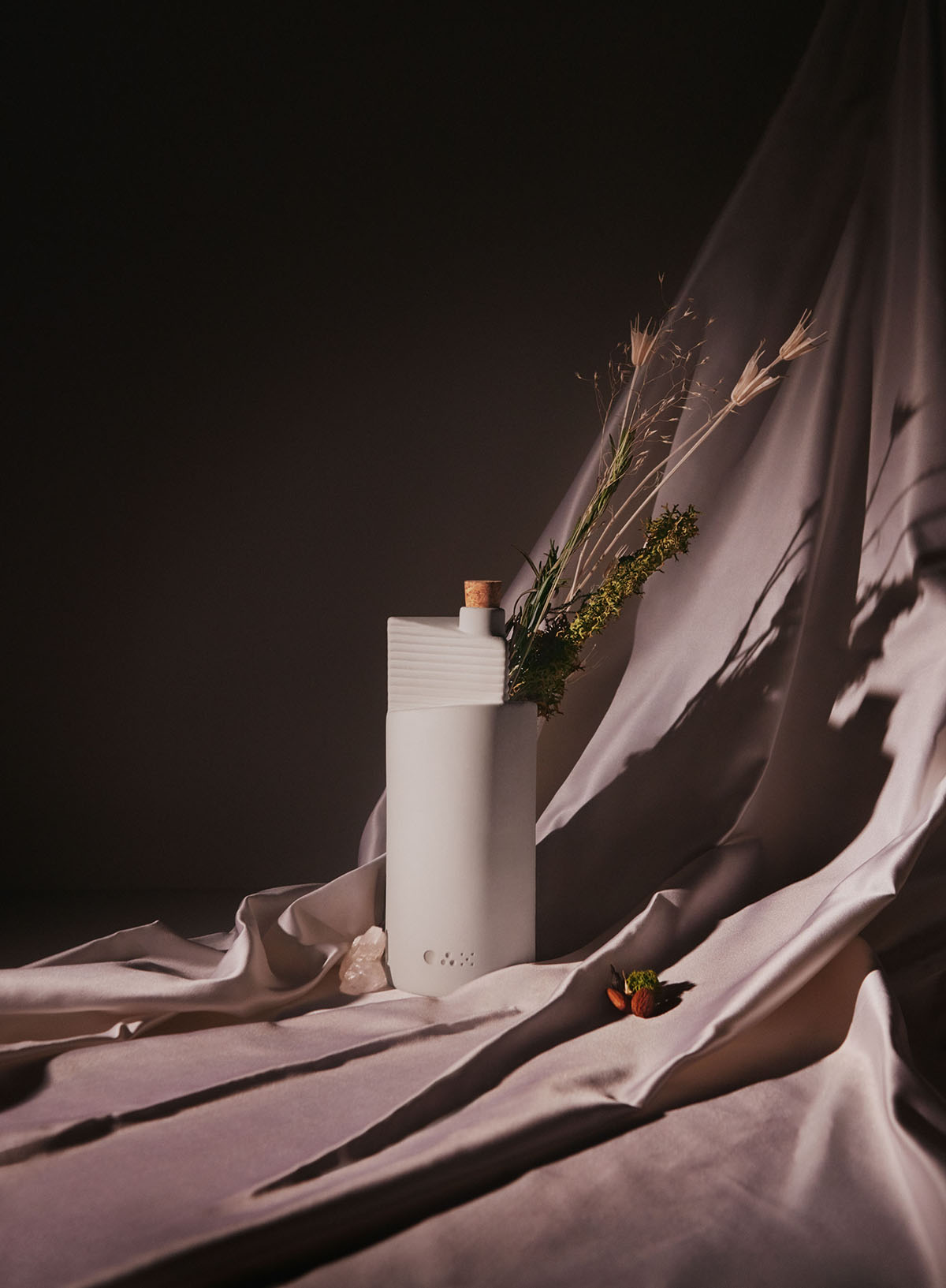 On the heels of the very sophisticated tequila bottle we posted a few weeks ago comes a brand-new small-batch mezcal, called OAX, which arrives in a matte ceramic bottle inspired by vernacular Mexican architecture. The bottles — which come in white, black and a dusky rose, denoting the age of the agave plant used in its making — were designed by Laura Giraudo and Roberto Bernasconi of the Brooklyn design firm Bardo Industries and created in Pachuca, Mexico.
Links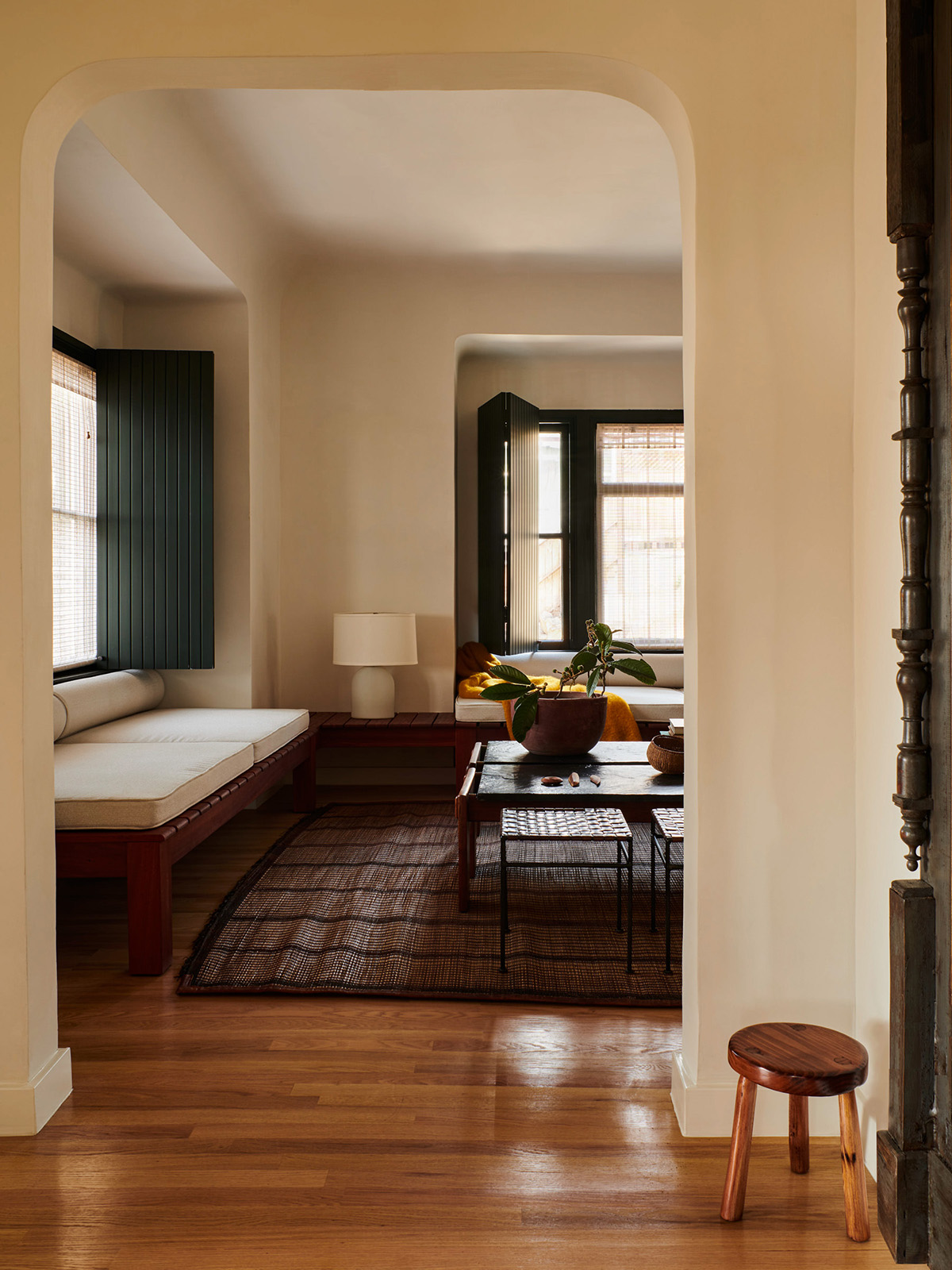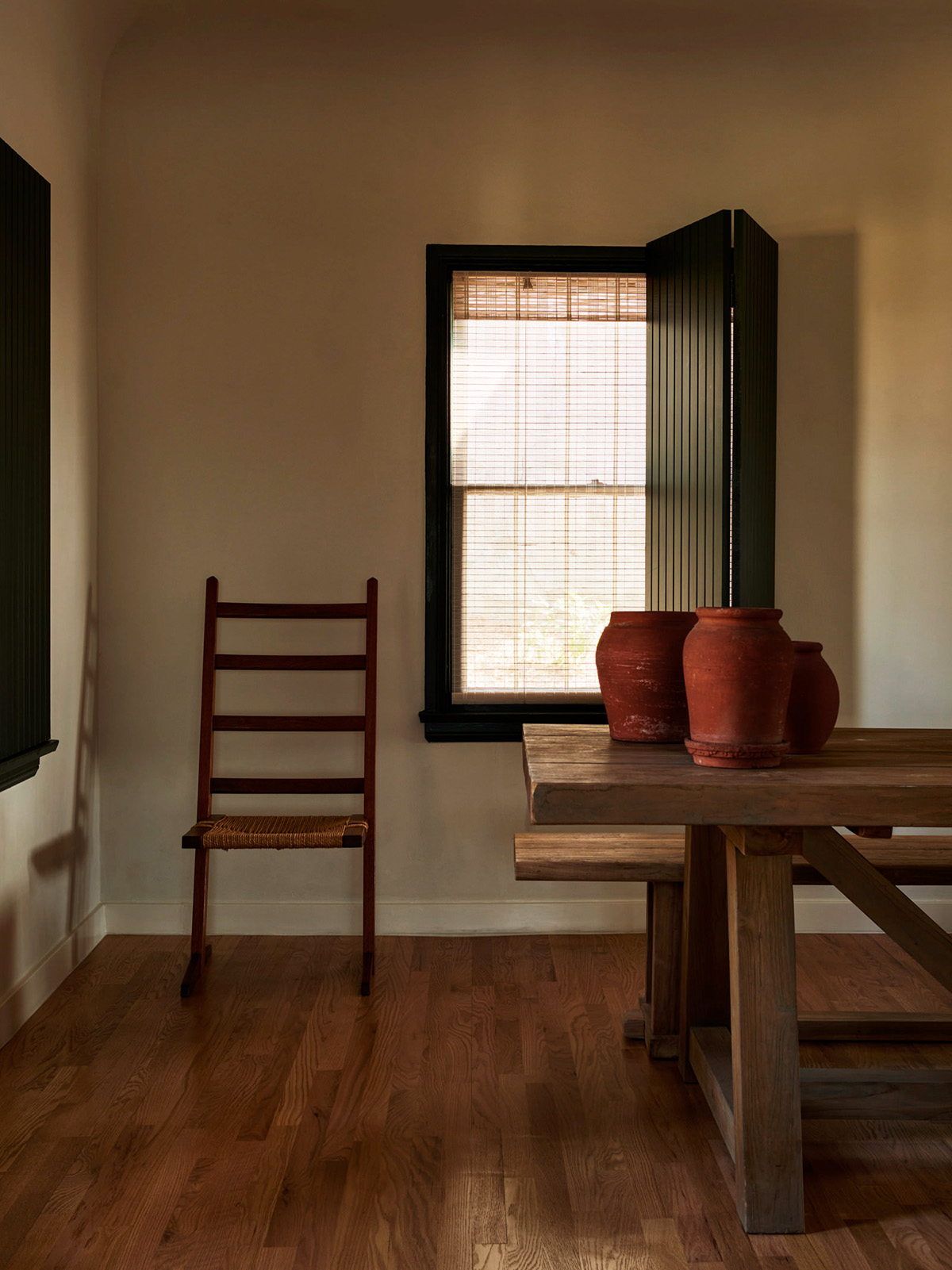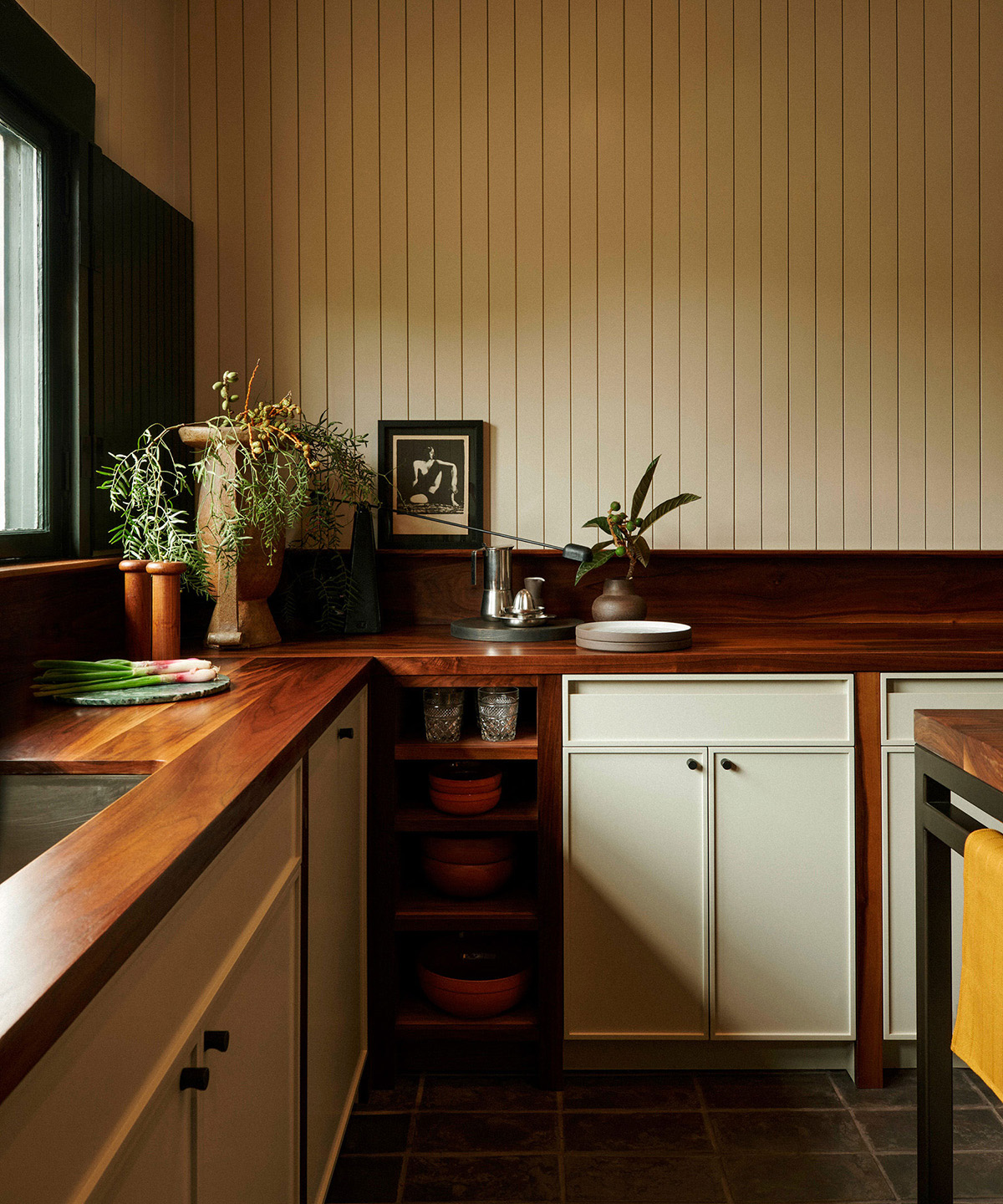 This super beautiful and moody interior found on Yellowtrace is the work of Patrick Bernatz Ward, who reinterpreted the vernacular of this 1907 Los Angeles home, fusing Arts & Crafts with more contemporary styles. Love the painted grooved paneling throughout.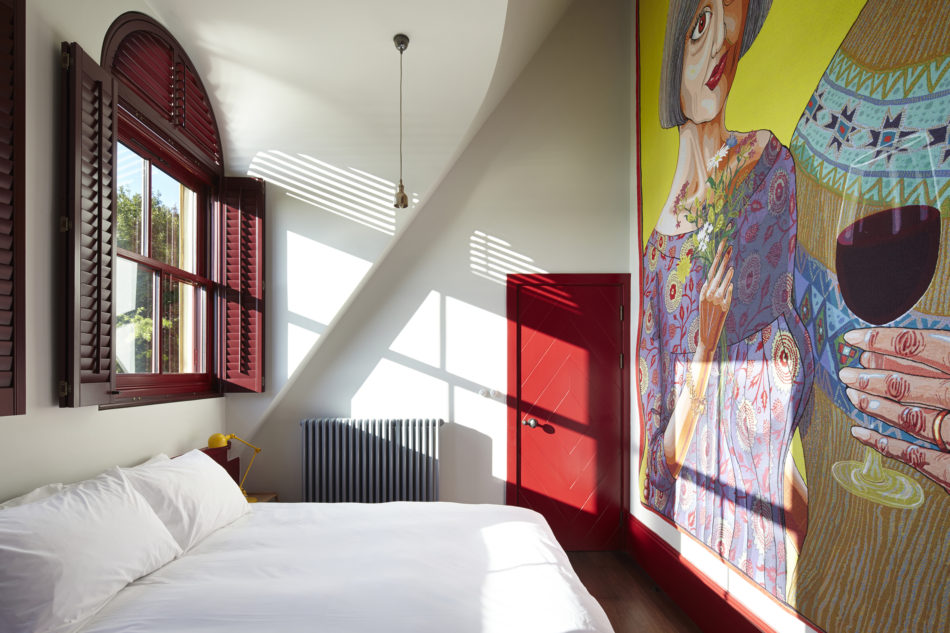 We love a house museum, so a recent article on The Modern House, which provides a glimpse into eight artists' houses in the UK, from the likes of Barbara Hepworth and Henry Moore, was major catnip for us. We were particularly intrigued by "A House for Essex" in Essex, which was designed by Turner Prize-winning artist Grayson Perry in collaboration with FAT Architecture as a "secular chapel" that pays homage to a fictional deity: a local woman named Julie Cope (who appears to enjoy her wine?).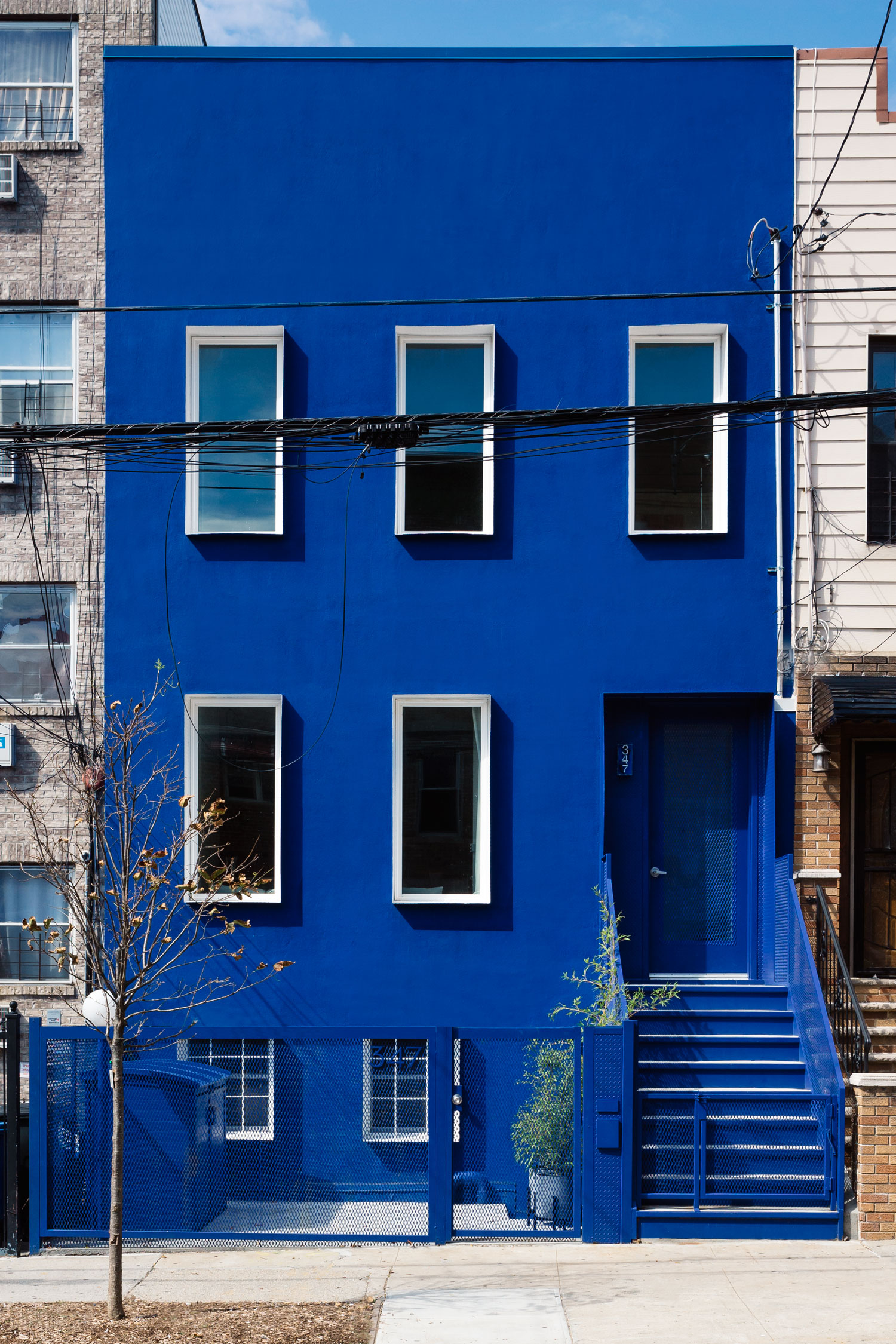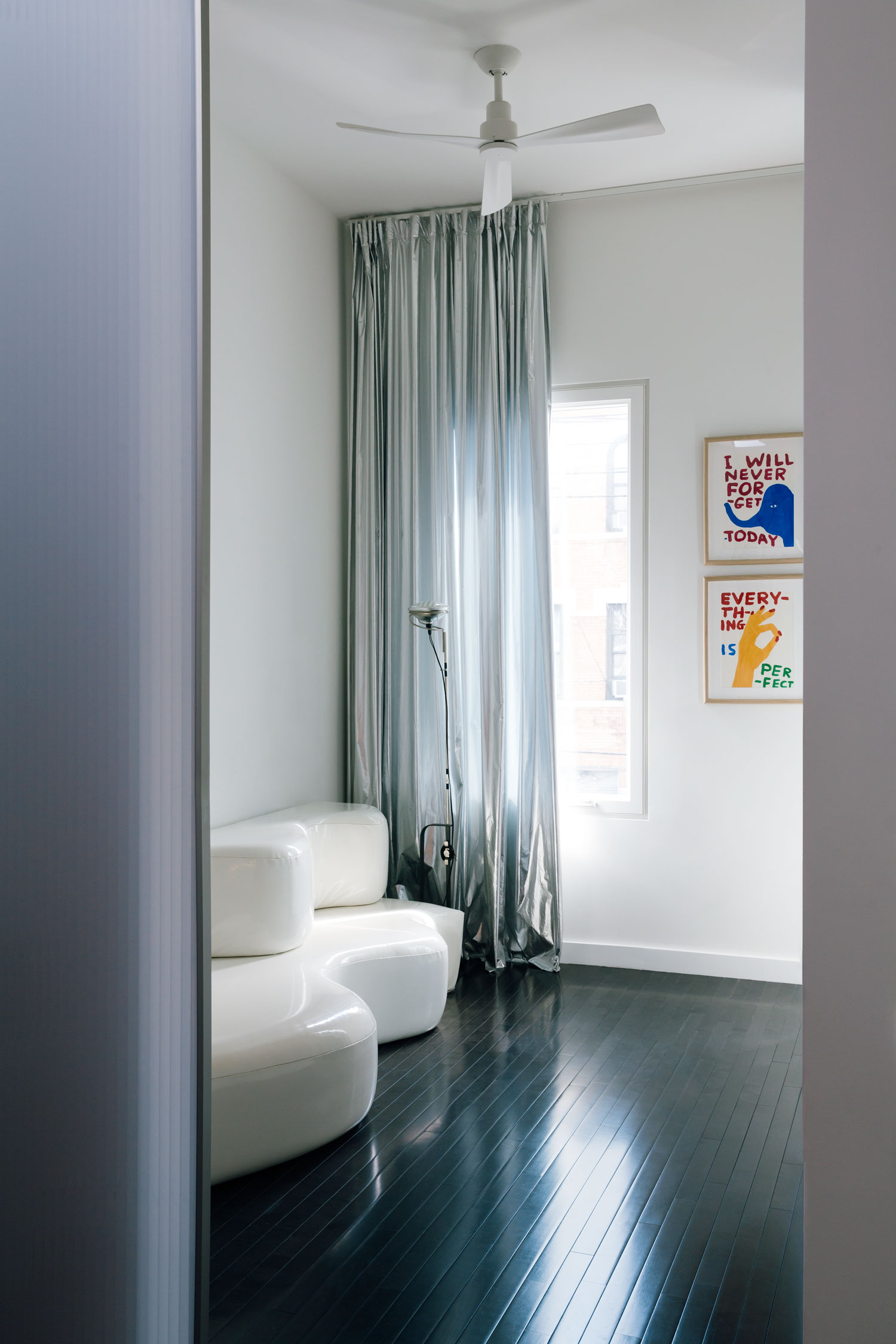 The Greek- and New York–based multidisciplinary designers Eleni Petaloti and Leo Trampoukis, of both Objects of Common Interest and LOT Office for Architecture, recently finished a gut renovation in Bushwick, Brooklyn for an artist couple. The Yves Klein blue of the exterior — which we can imagine is quite shocking in that neighborhood — was inspired by OoCI's design project Formations, a series of ultramarine seating elements. Photos by Brian W. Ferry
Exhibitions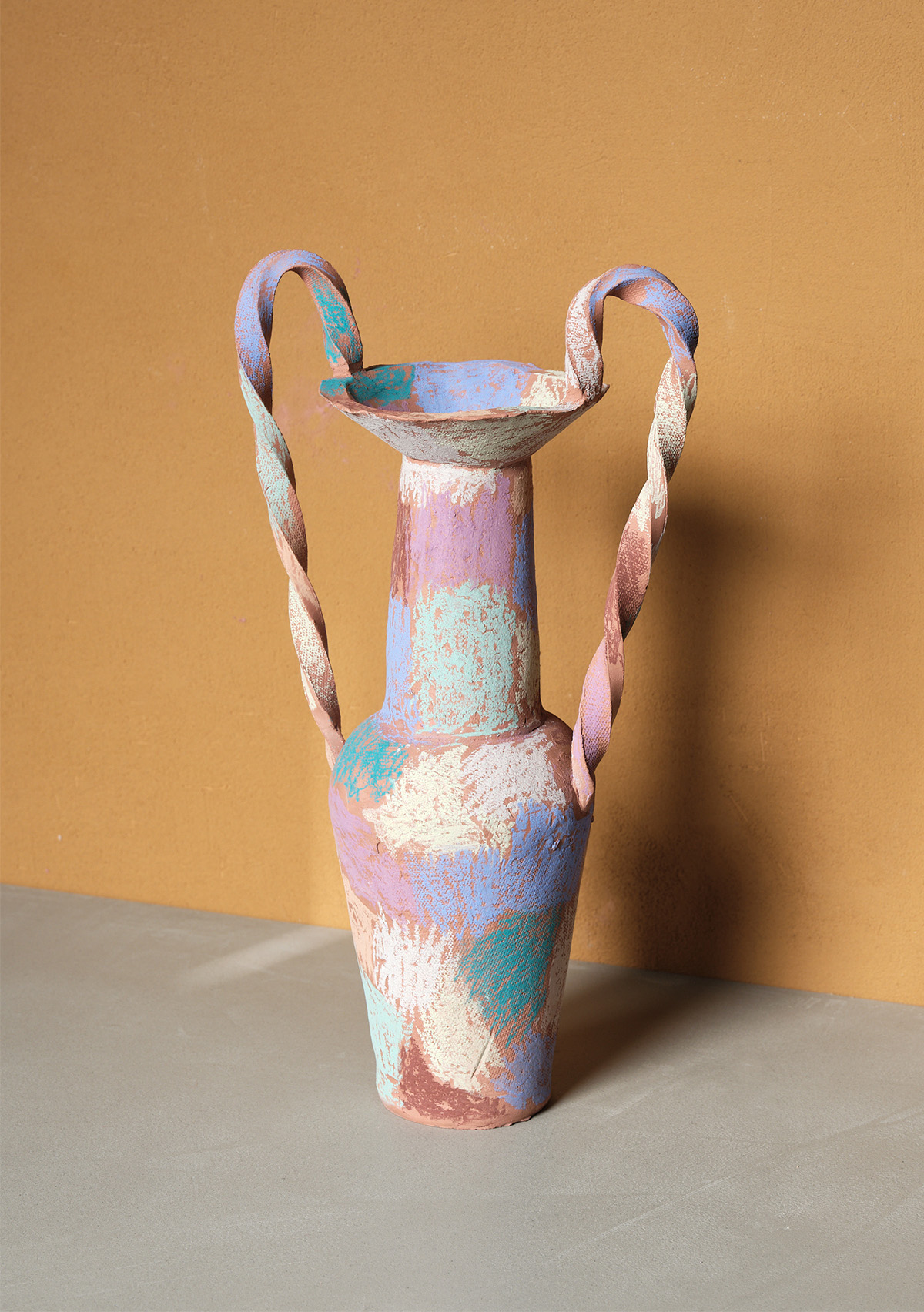 Playing a new game called "Will I be vaccinated before this exhibition opens?" Here's hoping it's a yes for Emily Mullin's next show at Jack Hanley Gallery, opening in mid-April, which the artist posted a sneak peek of Instagram this week. (Remember this beauty?)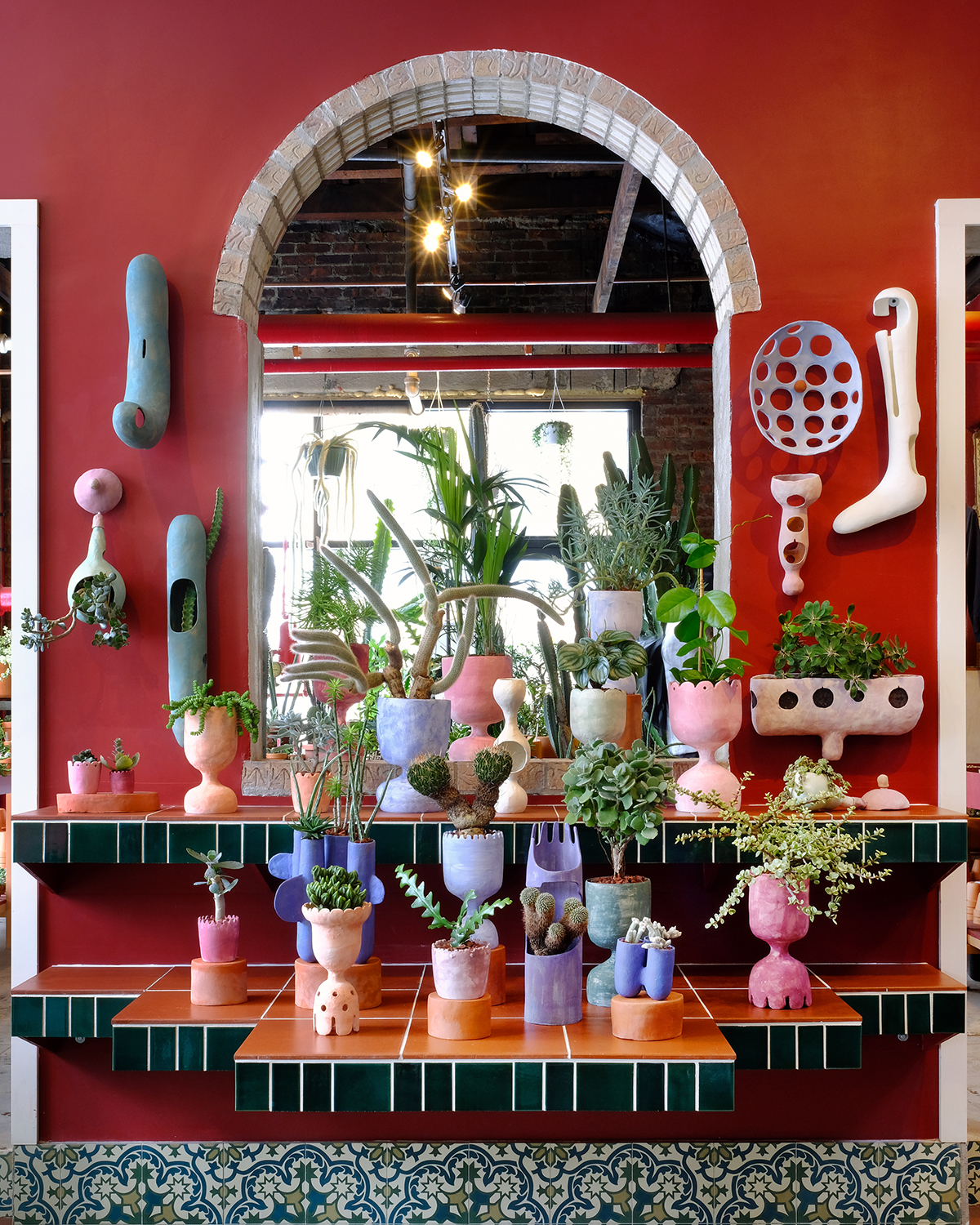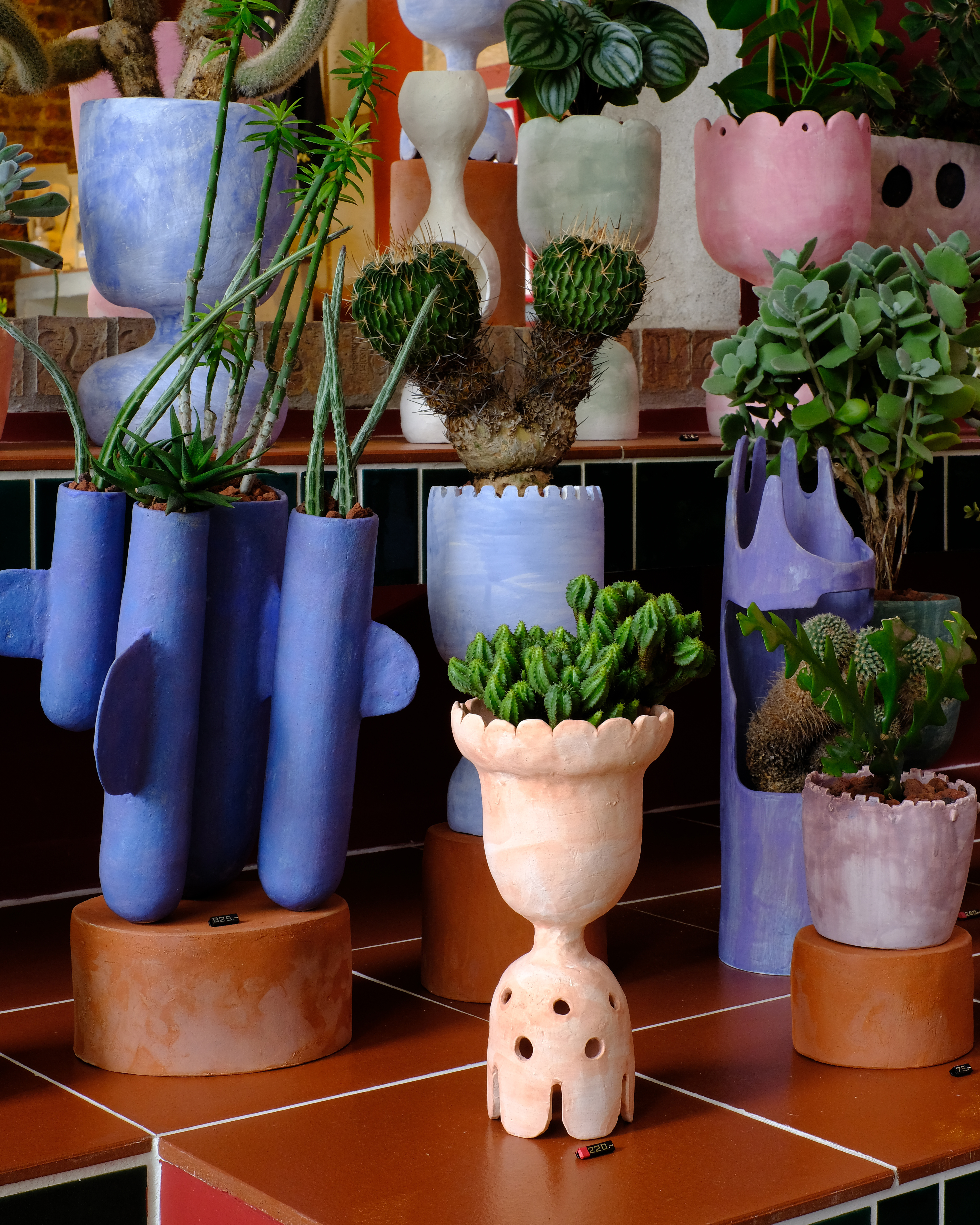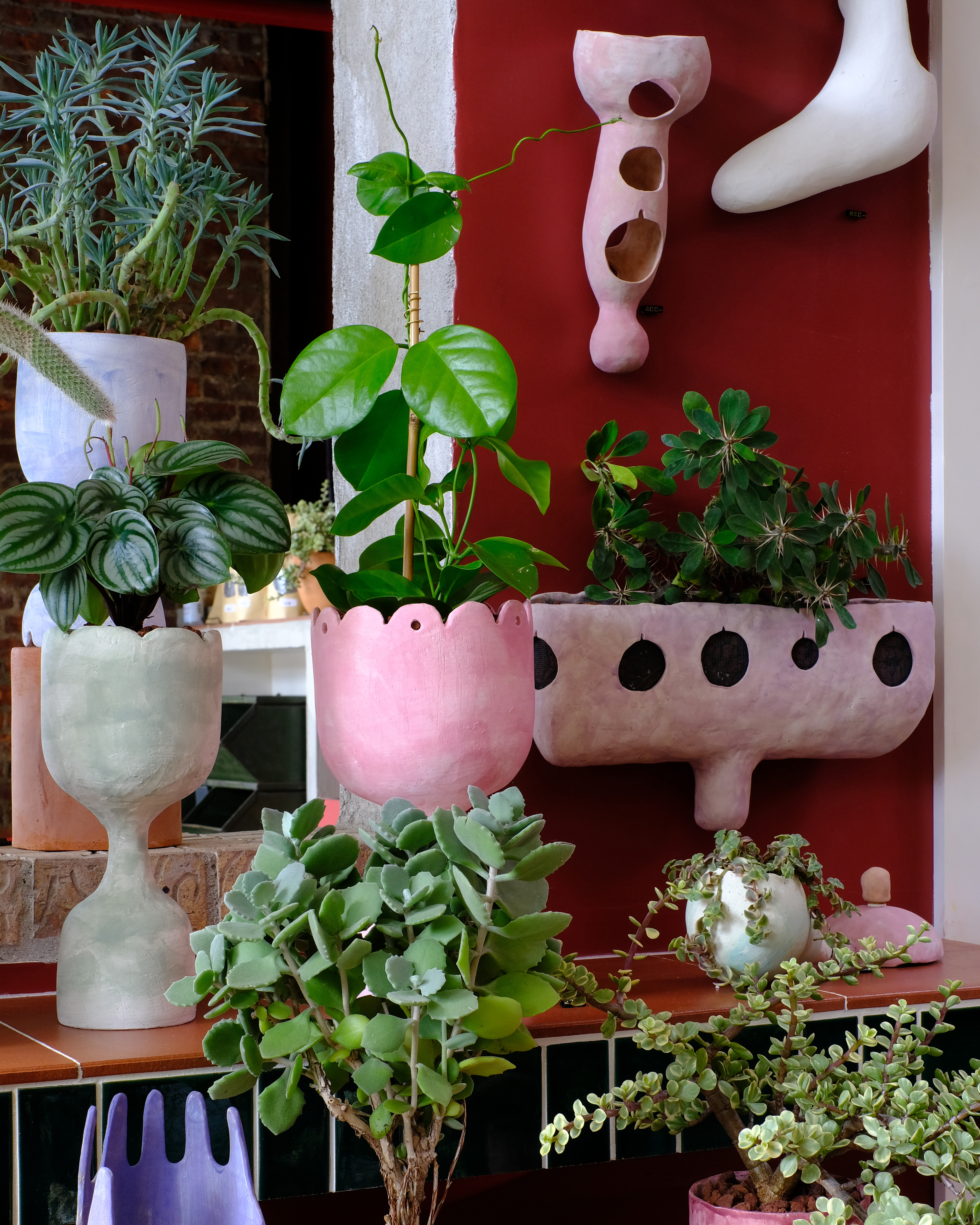 My favorite thing to do is proselytize about all things Greenpoint, so I was happy to get a submission this week from my favorite local plant shop, Tula, which specializes in more obscure plant species. For the month of February, the shop will host an exhibition called the Obscure Plant Club, featuring pre-planted arrangements in vessels made by Japanese ceramicist Yuko Nishikawa. It's the first in a series of planned monthly exhibitions called DFALT, or Design for All Living Things.