04.27.21
This Canadian Design Show Was Dreamed Up Before the Pandemic. So Why Is It About Mutation, Isolation, and Fear of the Unknown?
In February of 2020, I flew to Montréal at the invitation of the Collectif des Créateurs Canadiens (CCC) to preview an exhibition of Canadian design that was set to debut at last year's Salone del Mobile. Curated by Carwan Gallery's Nicolas Bellevance-Lecompte — who was born and raised in Montréal before settling in his current home base of Milan — the exhibition, called FICTIONS, was set to feature monumental works by eight local design studios. As we toured the city, hopping from atelier to atelier, we learned firsthand about the inspiration behind each piece, about the pride each designer felt in their Brutalist-peppered, Leonard Cohen–obsessed, post-industrial city, and about how a new wave of talent is fueling a creative renaissance there. Then, of course, a month later, the entire world shut down. No Milan, no exhibition.
A year later, with international design plans still tenuous at best, CCC and the FICTIONS group have launched an ambitious virtual experience to bring the pieces to the world. Set in an abandoned, post-apocalyptic-looking building in Montréal, the virtual exhibition offers visitors a surveillance-like experience, with four different camera angles offering a glimpse of the half-shrouded pieces, alongside an eerie accompanying score. Though there was no brief, many of the pieces play with ideas about mutation, isolation, and perception; "familiar in their appearance, these fictions of mutated furniture blur the lines of design and art, and question who the user might be, and what purpose they are meant to inhabit." In light of the pandemic, some of the themes feel weirdly prescient.
For instance, Claste Collection's Lest We Be Kings chairs feature thin slabs of marble hung from towering sheets of bronzed glass; they resemble oversized thrones and yet protect and isolate their occupants rather than showing them off. Lambert & Fils's topographical Paravent, made from hundreds of extruded aluminum profiles, both filters and extinguishes light as the viewer moves around it, creating a sense of unease (not to mention reminding one of the "Swiss-cheese analogy" from this year). David Umemoto's cast-concrete sculptures are Escher-like with their overlapping staircases and architectural elements; a house you can't quite escape. And Yannick Pouliot's Nouvelles Singularités wonders what would happen if you fed a silk-upholstered Louis XIV chair through a glitch in the matrix; its tunnel-like, closed-off, repetitious form feels surreal at best, and ominous at worst. On view online through April 30, and the pieces are for sale here.
PHOTOS BY ALEX LESAGE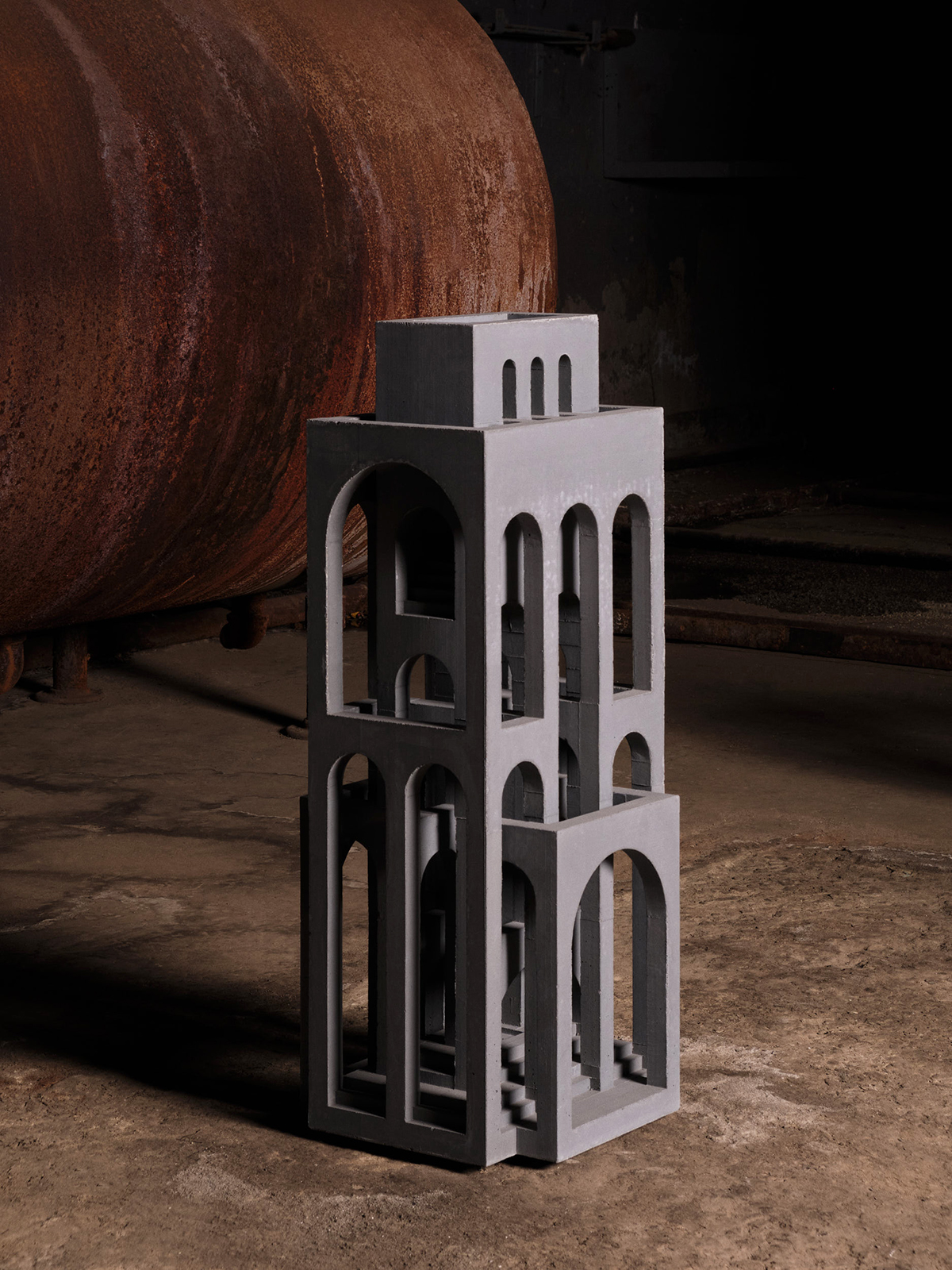 David Umemoto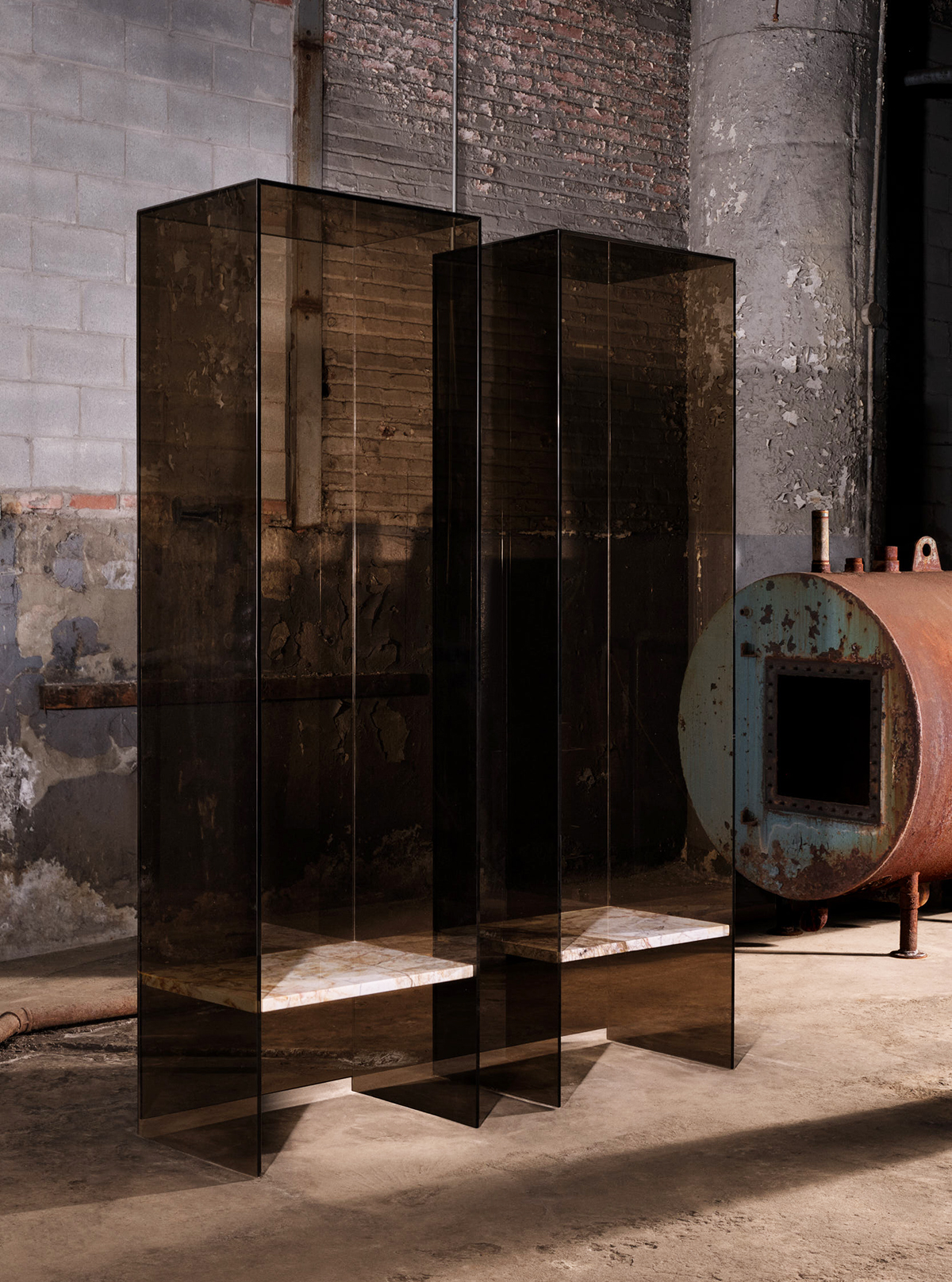 Claste Collection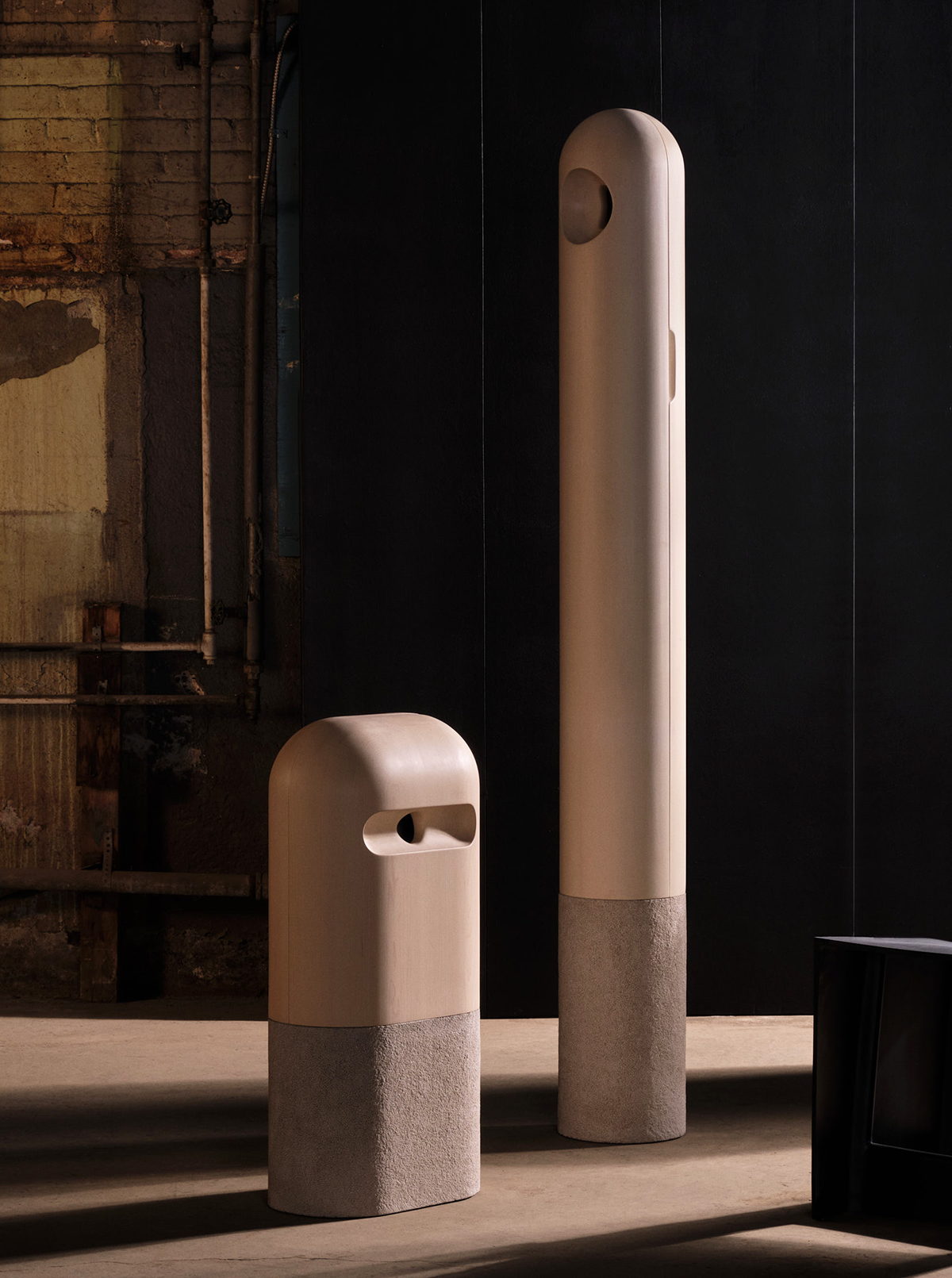 Loïc Bard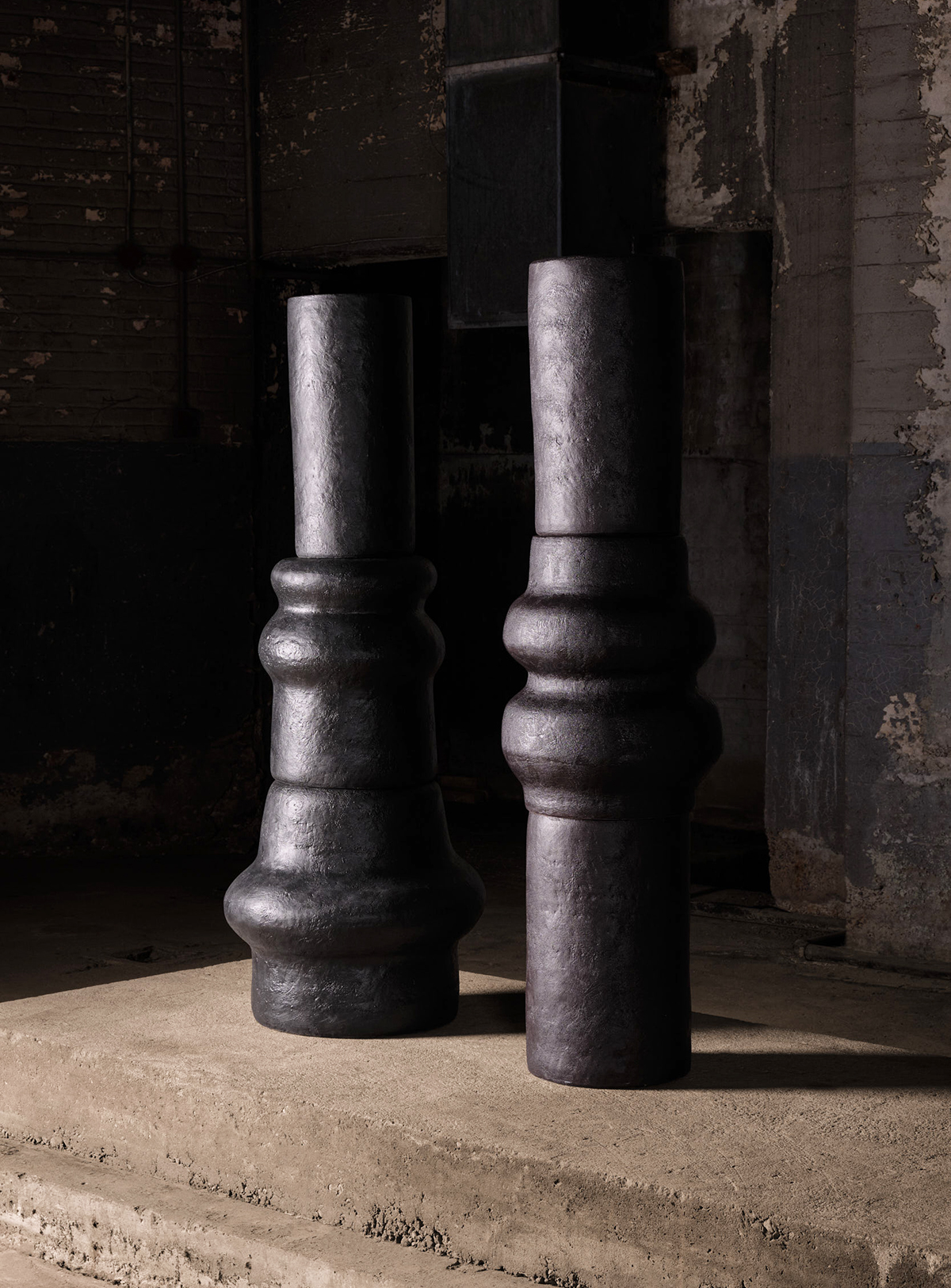 Pascale Girardin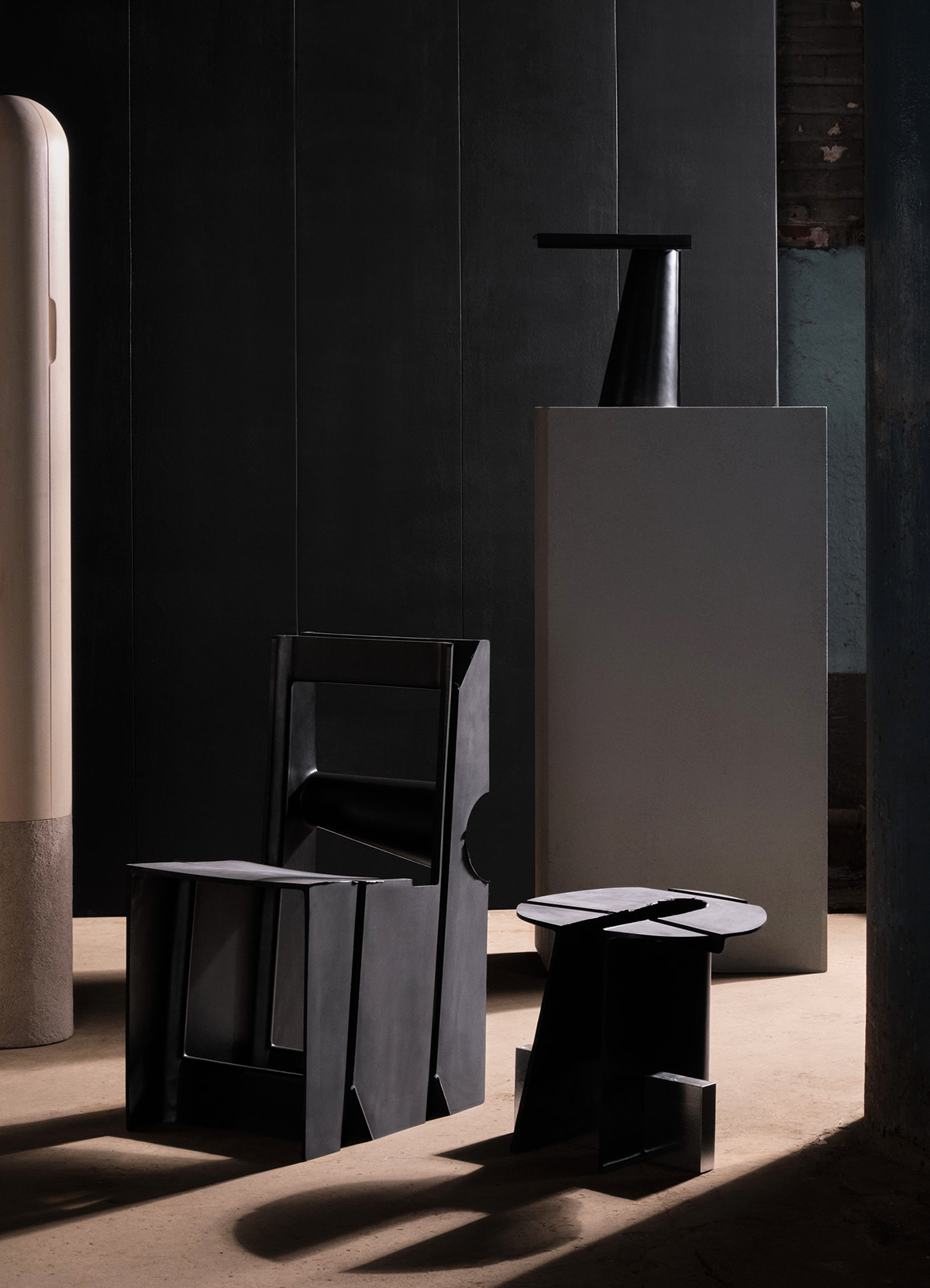 Guillaume Sasseville of SSSVLL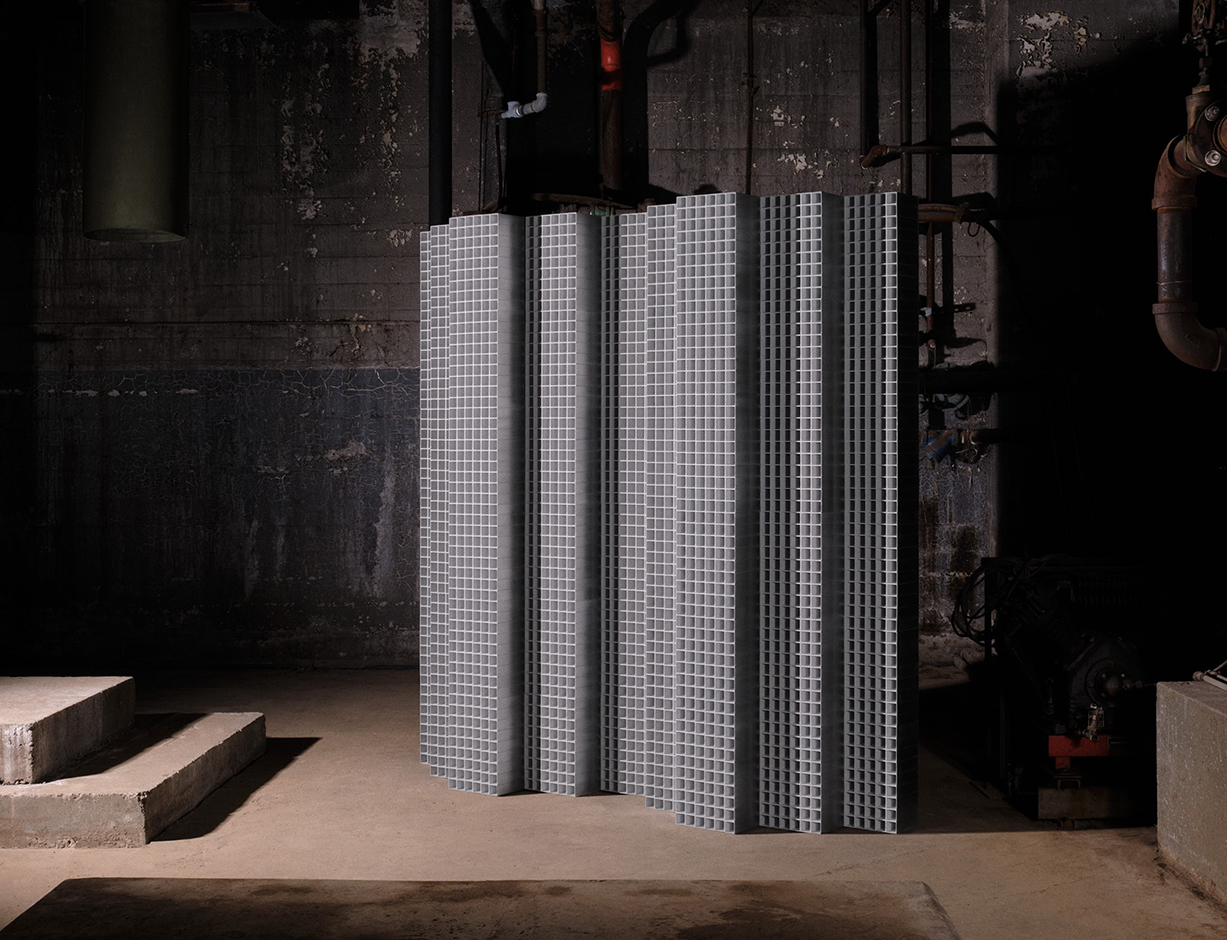 Lambert & Fils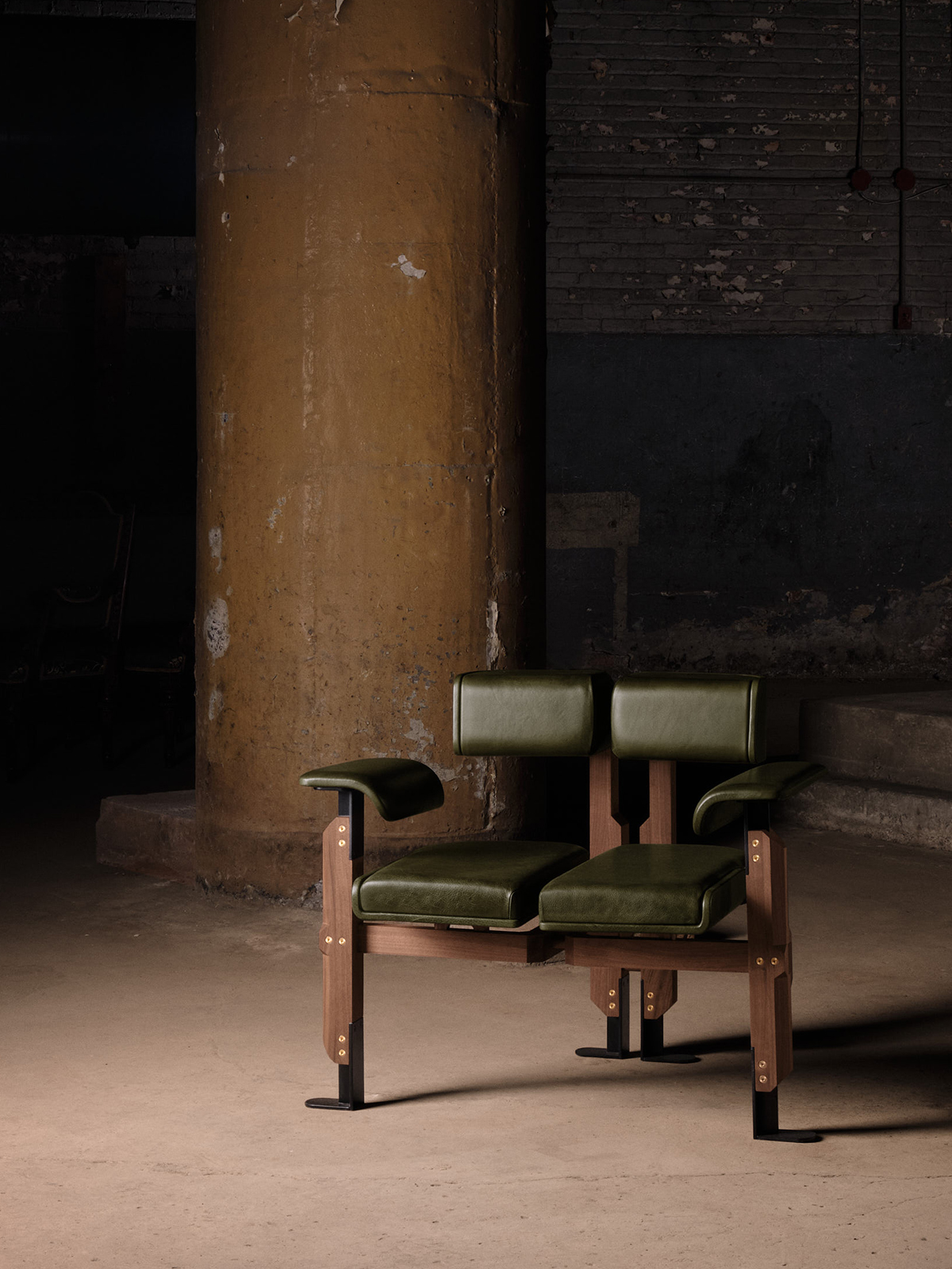 Atelier Zébulon Perron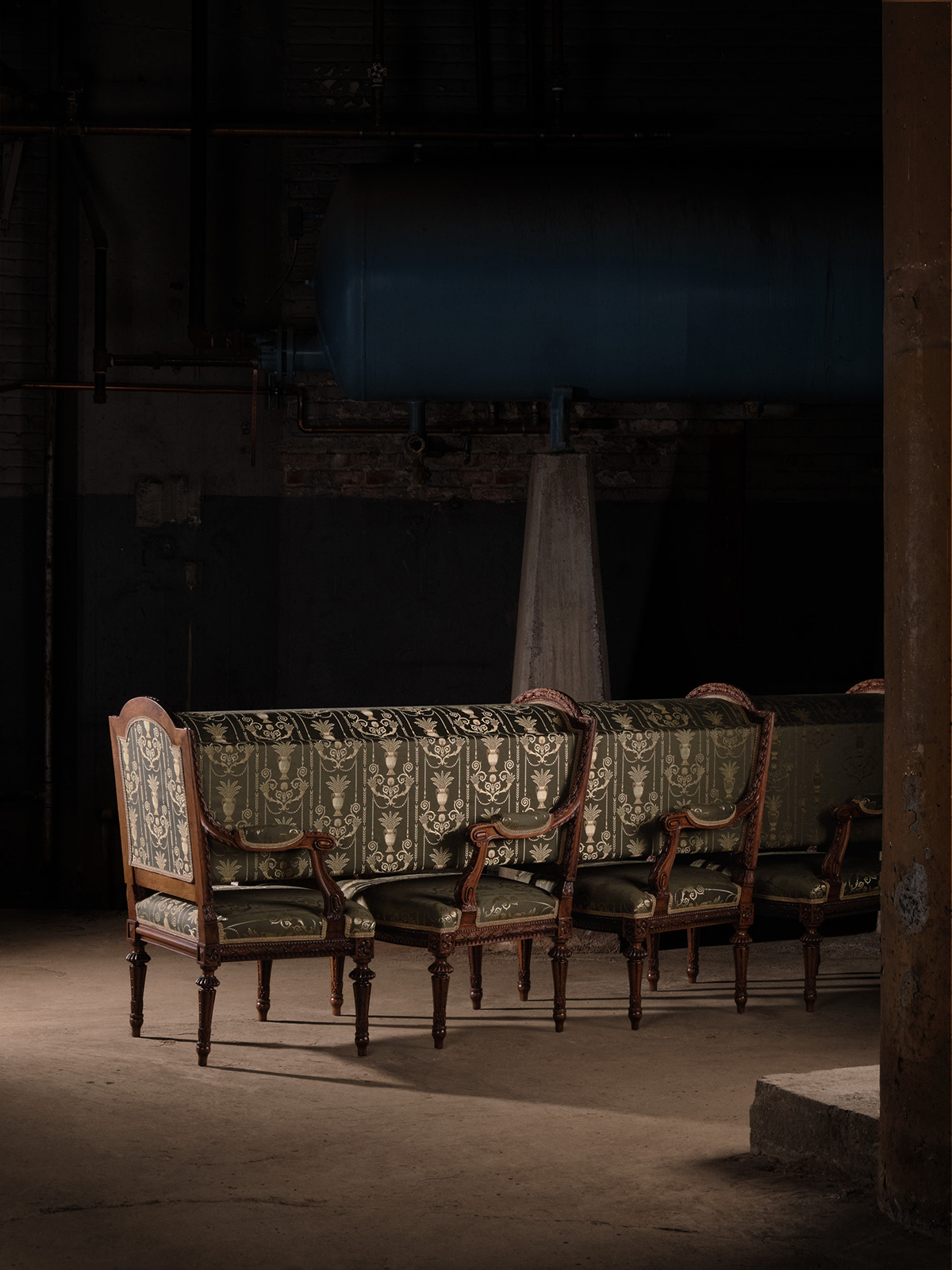 Yannick Pouliot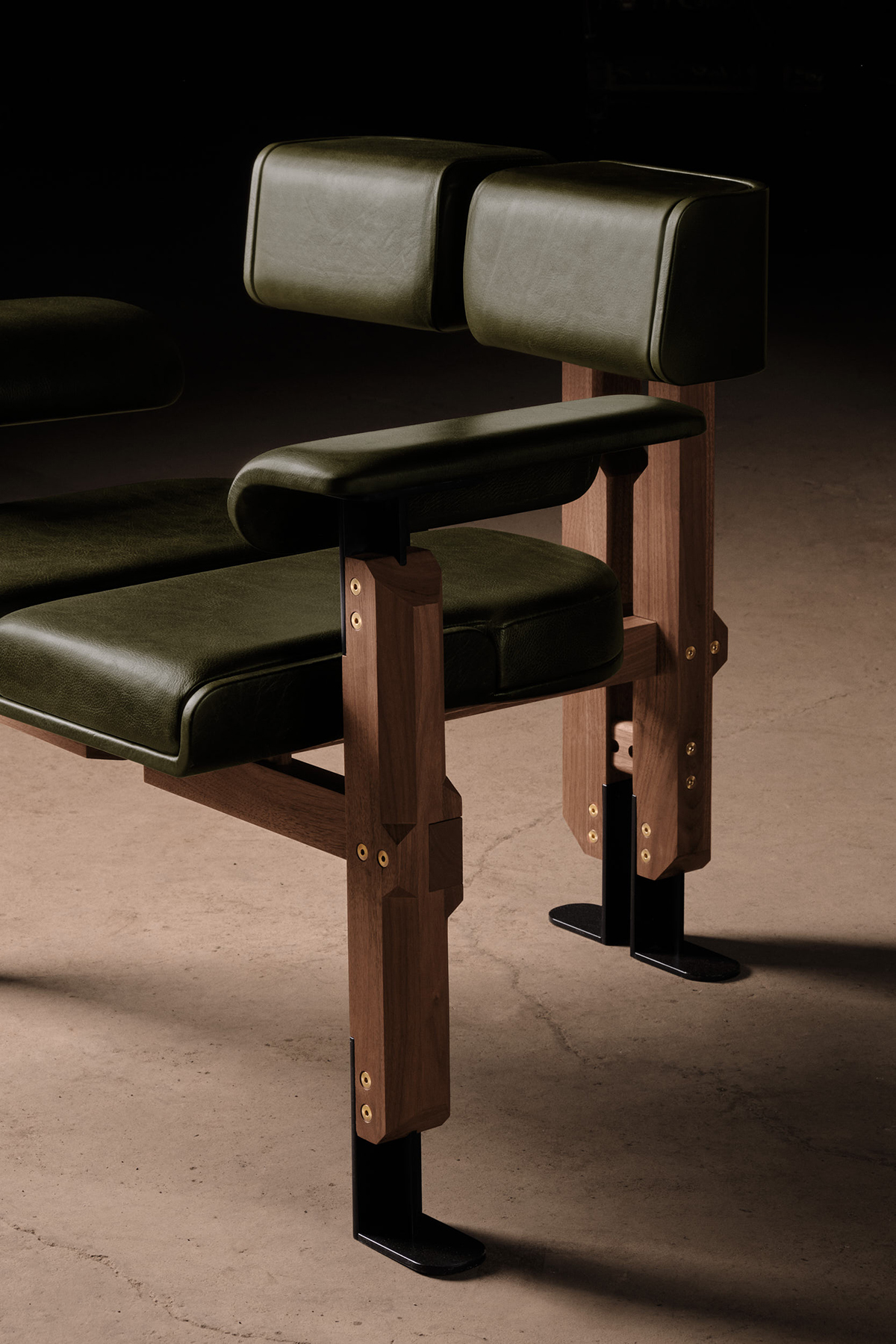 Atelier Zébulon Perron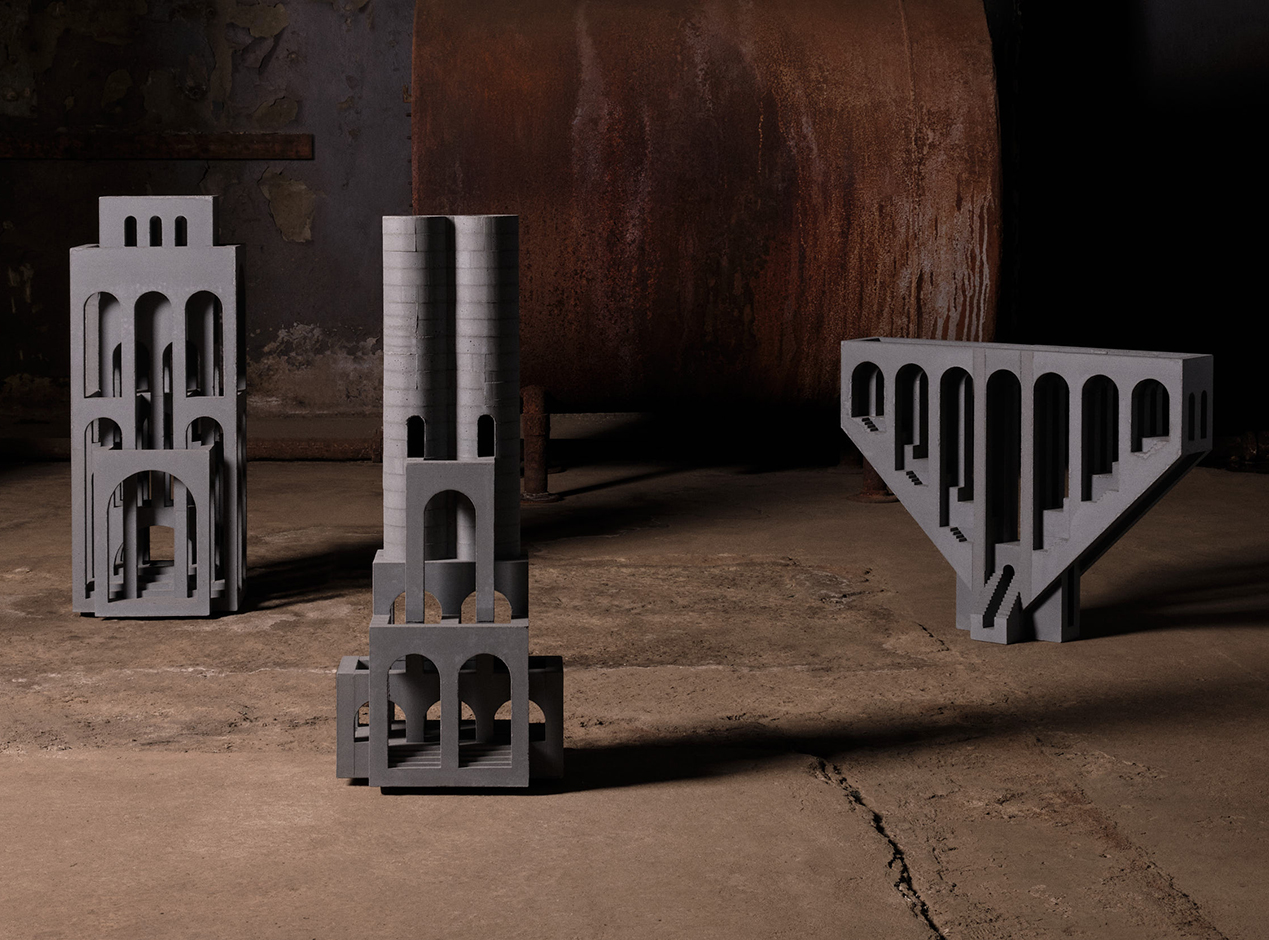 David Umemoto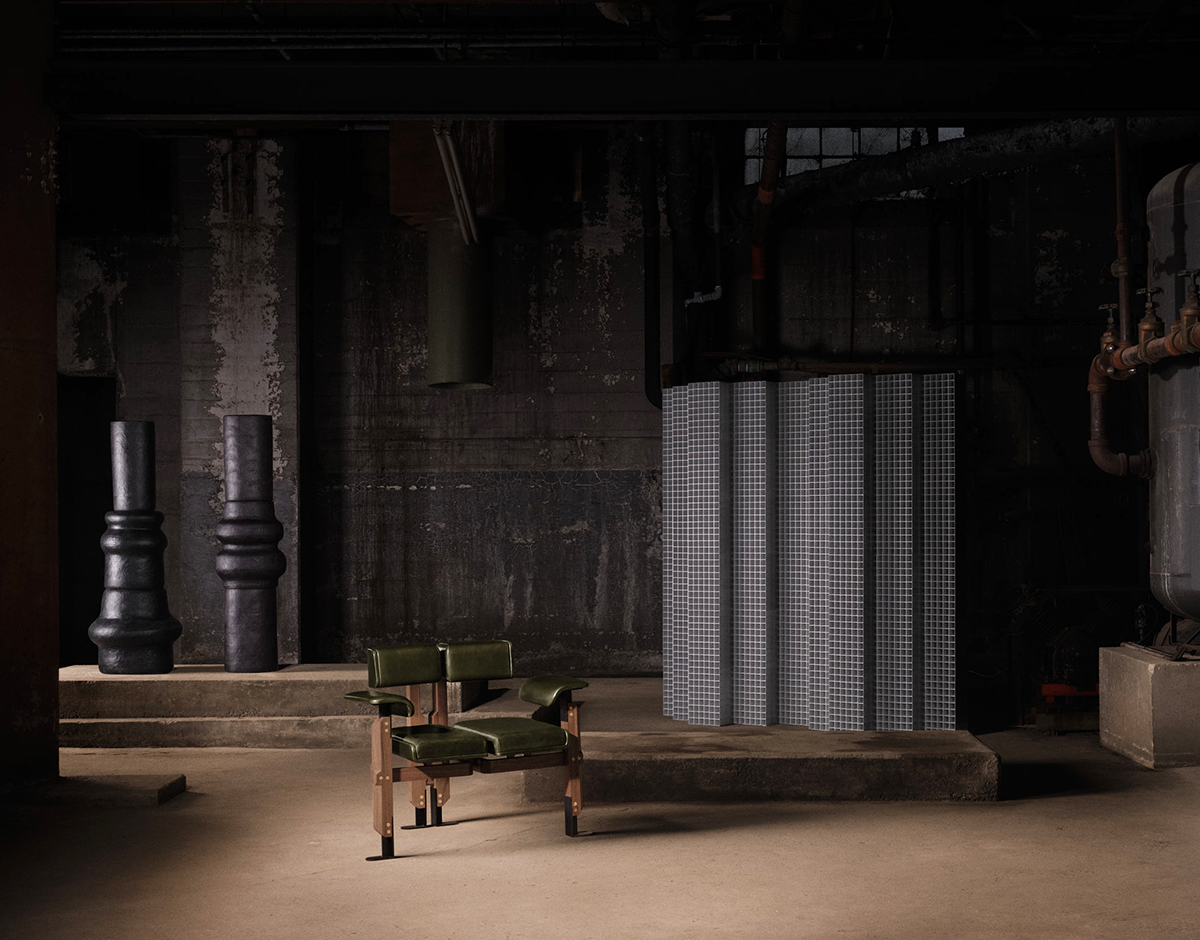 From left: Pascale Girardin, Atelier Zébulon Perron, Lambert & Fils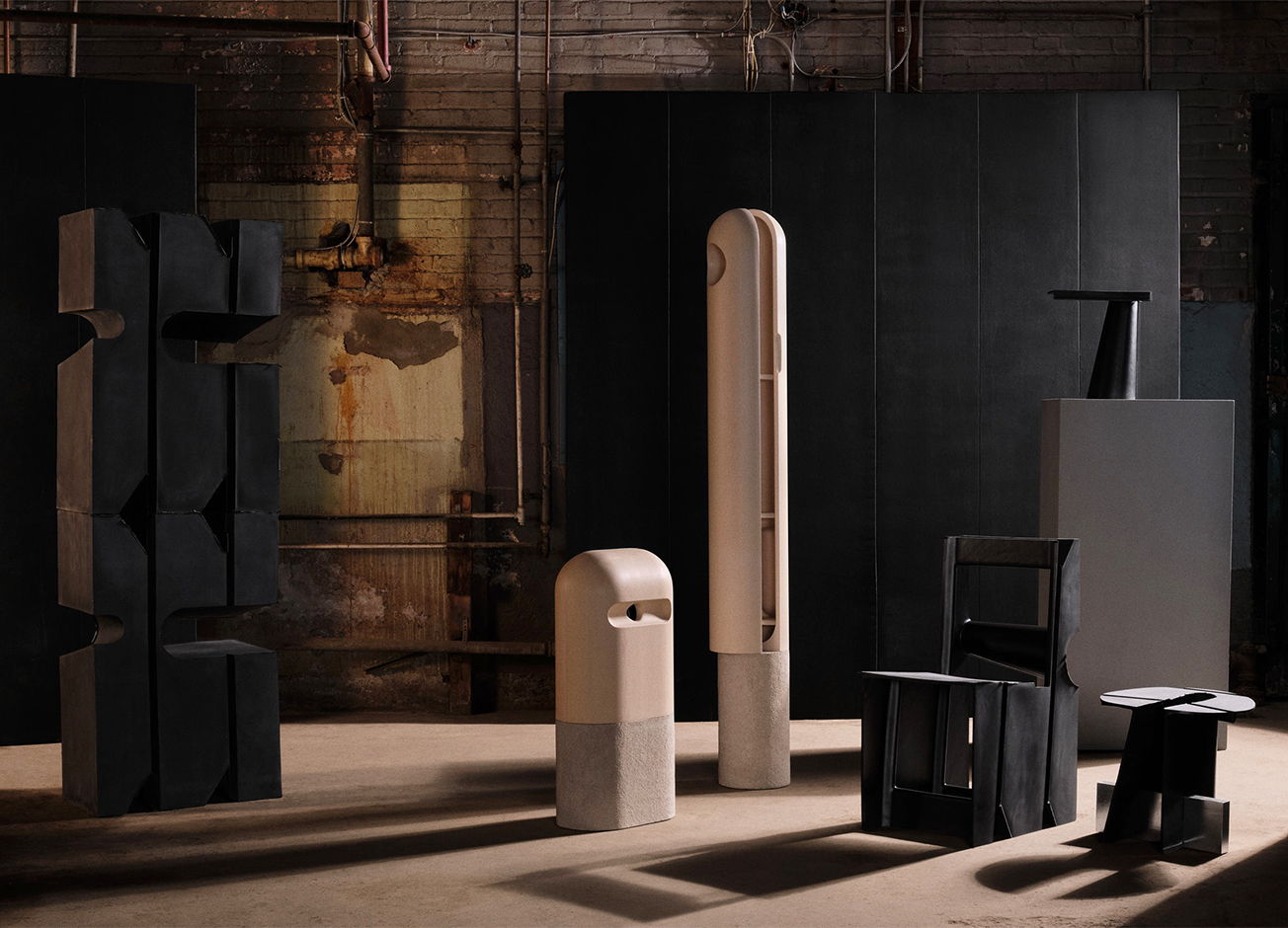 SSSVLL & Loïc Bard