05.10.21
Caroline Denervaud's Paintings Are a Dialogue Between Art and Dance
It was French artist Yves Klein who, in 1960, first used women's bodies as canvases, covering them in blue paint to study the impressions they made on paper, while an orchestra played on. Swiss-born multi-disciplinary artist Caroline Denervaud's vibrant, abstract artworks recall Klein's pioneering performative work, and also comprise the emotionally raw, humanistic approach to movement as seen in the works of visionary German dance choreographer Pina Bausch. "She was the first person who inspired me," recalls Denervaud. "The way she created stories that told of the relationships between humans were so truthful and so emotional."
Transforming her passion for movement into painting, Denervaud creates a poetic and sensual dialogue between the body and dance, using sweeping organic gestures and motions to gracefully compose sculptural shapes with an improvised rhythm. The pronounced lines of her drawings are traced onto paper or canvas, later adding ink to reveal the structure of the final painting. There is an emotive bond with color in the predominance of deep pink and red, ochre and a Klein-esque blue — expressive hues that communicate the energy in her connection to dance. In contrast, her videos and stills juxtapose grainy monochrome, revealing the raw spirit behind her compositions.
Denervaud's explorative works have decorated the bedrooms of the Hotel Les Roches Rouge on the French Riviera, and also appeared in the A/W '18 collection of fashion designer Roksanda Ilincic, who, famously, asked Denervaud to create a mural for the dining room wall of a penthouse apartment she designed in London's King's Cross.
A former student of contemporary dance at the Trinity Laban college in London, and of fine arts in Paris where she now lives, Denervaud's personal art practice is both beautiful and experimental, using her body as a tool of expression, with a kind of impulsive feminine liberation that bursts out of each work. We recently caught up with the artist to learn more.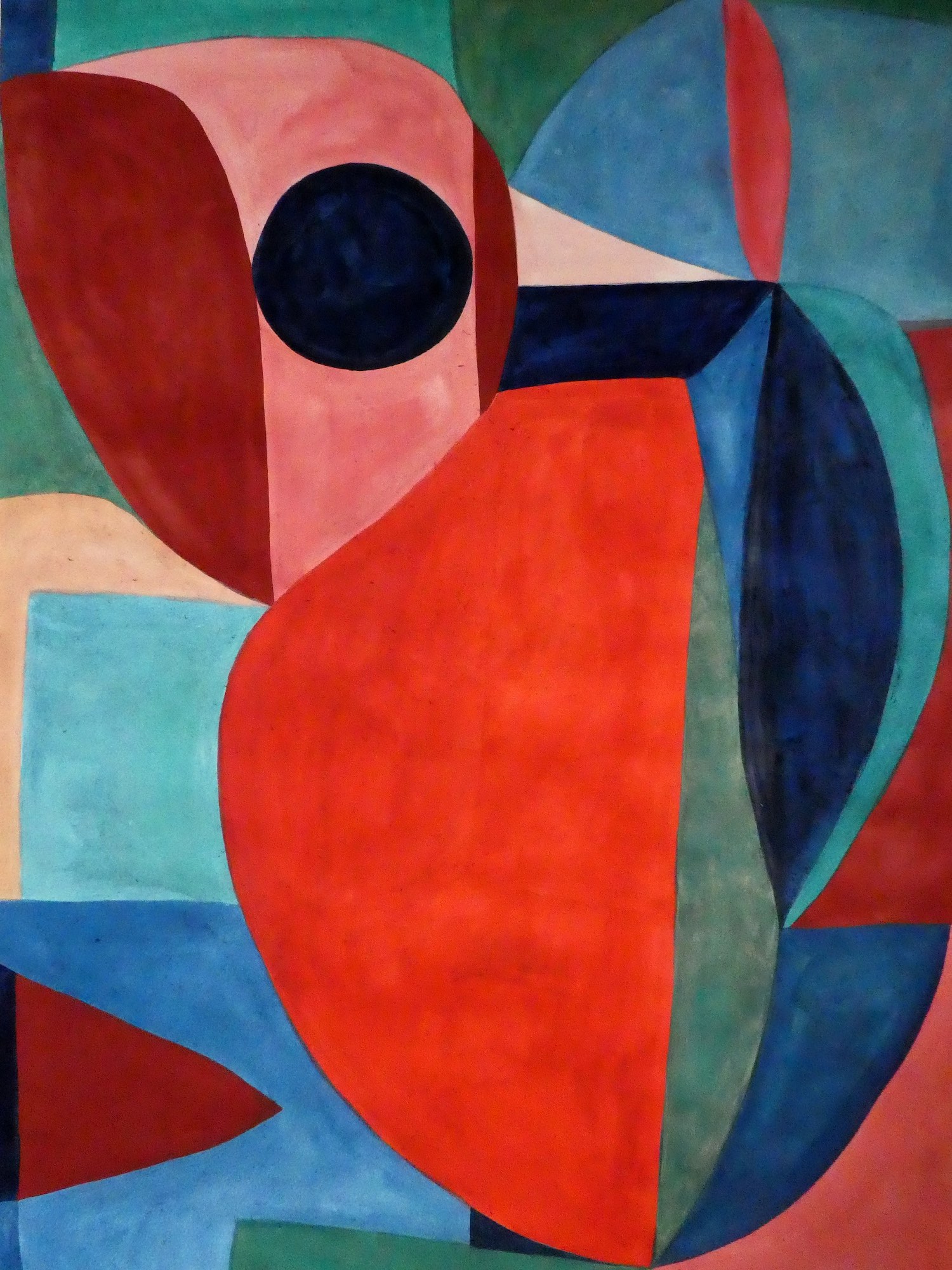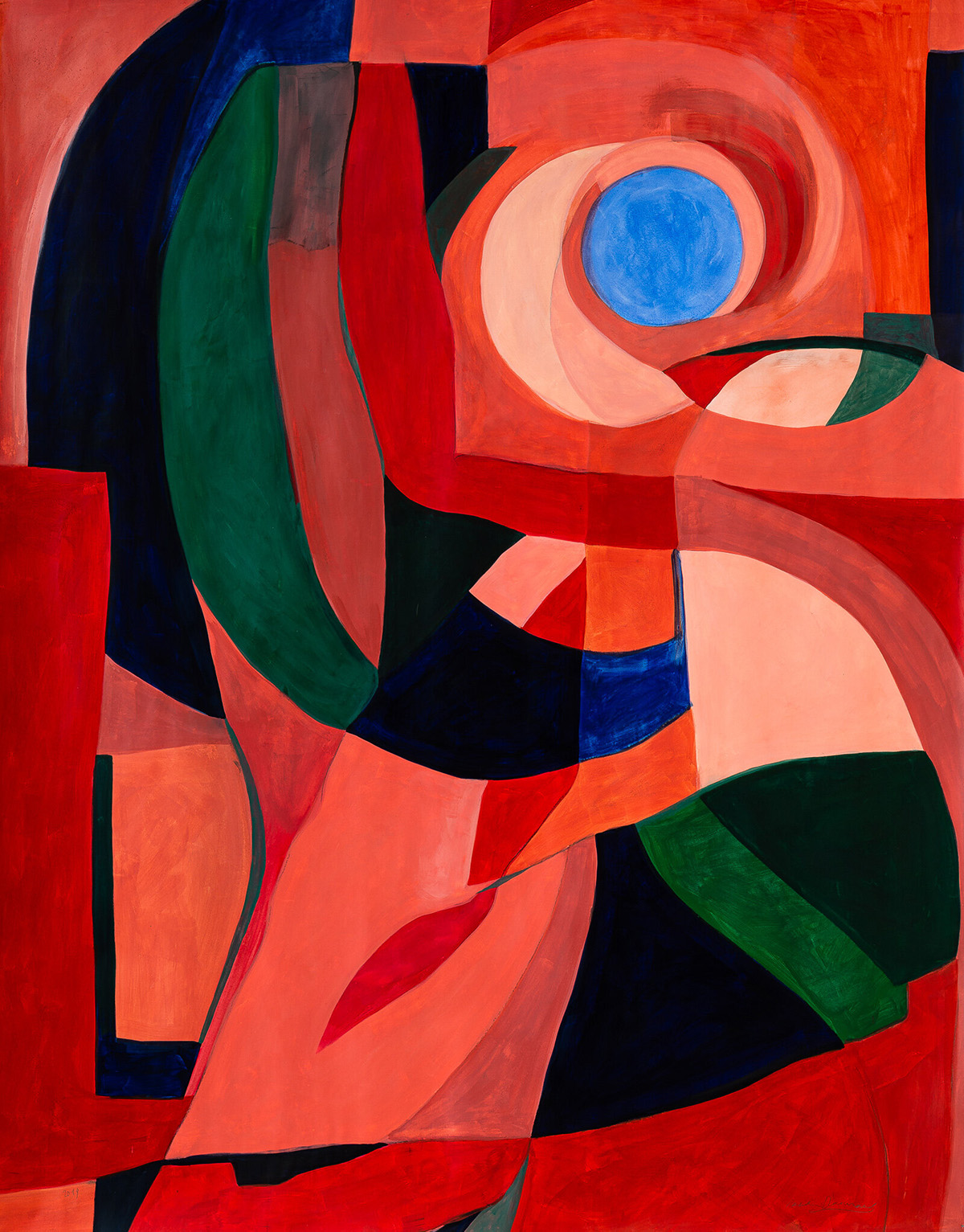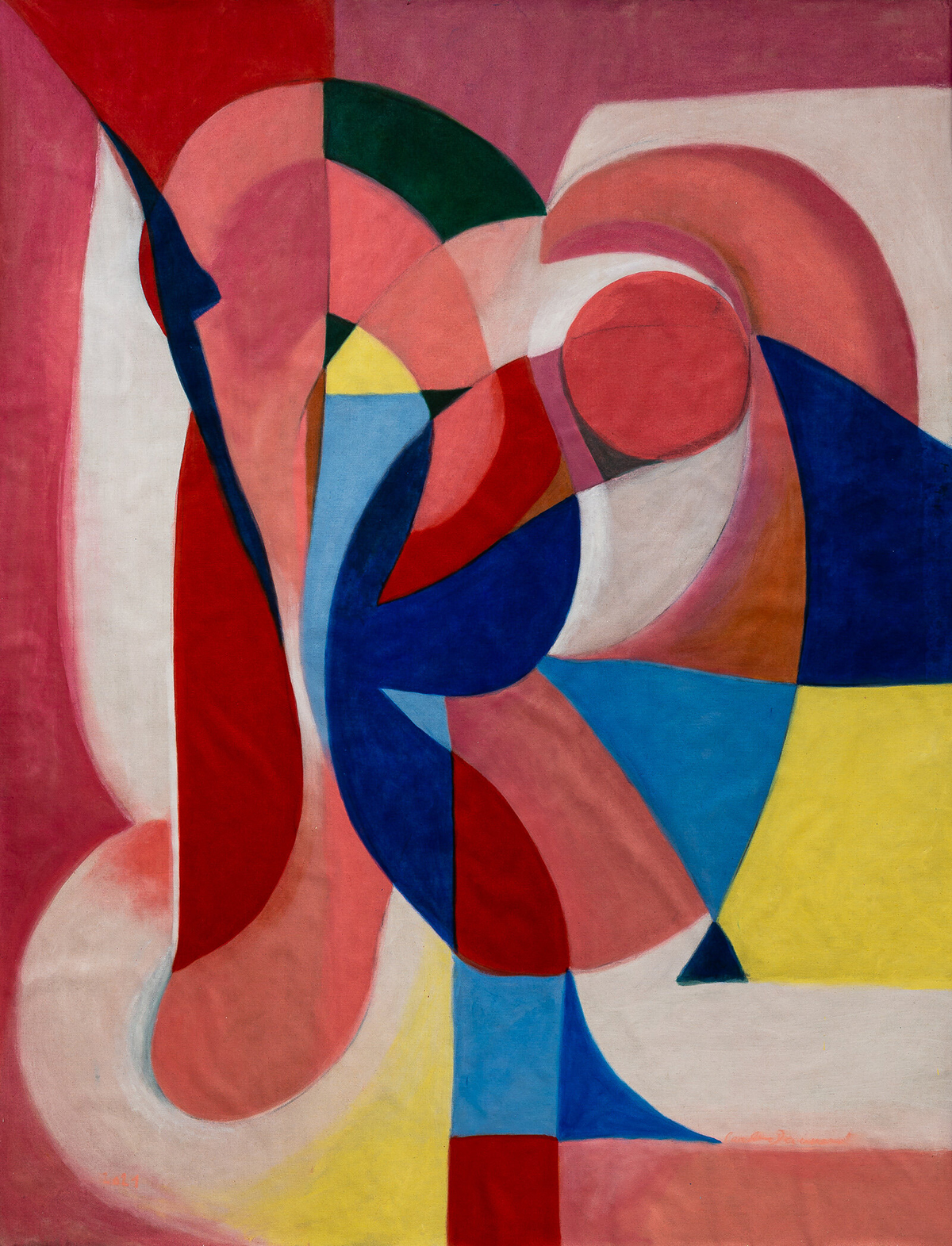 You have created work in many different ways, from drawings on paper, to painting, writing and video. How liberating is it to work with different materials and explore many different mediums?
I never quite decide in advance which medium I will use. It really depends on the mood or a feeling. After I've made small paintings on paper I usually need to dance on a big canvas and work on a big painting. Sometimes this is simply because winter is here and it's so cold at the studio and I cannot move as I want to. Or sometimes the urge to express just can't wait, so I create a trace.  I don't really want to close myself off to the possibilities, and as soon as a technique and medium are deserving of an idea, then I will try to make it. My studio is my playground, my laboratory, and I am always discovering and searching! I would like to continue to explore all these different ways in my work.
You've noted that your work is research through intrinsic forms, colors, and movement. Can you tell me a little more about what this means to you?
My work is all about this! I let what's inside me (feelings, emotions, words, energies ) leave the body while dancing and beginning a painting. This may be the case for a lot of artists. I don't think before I begin, I really have no idea about what will happen until I see it. This is just a way to express, but without thinking. The forms created by the movements are quite raw, simple, designed by the shape of the body, by an energy, an impulse. After this I "canalise" the trace to build a more structured piece and then I start to play with colors, and that is the part where it is more thought out.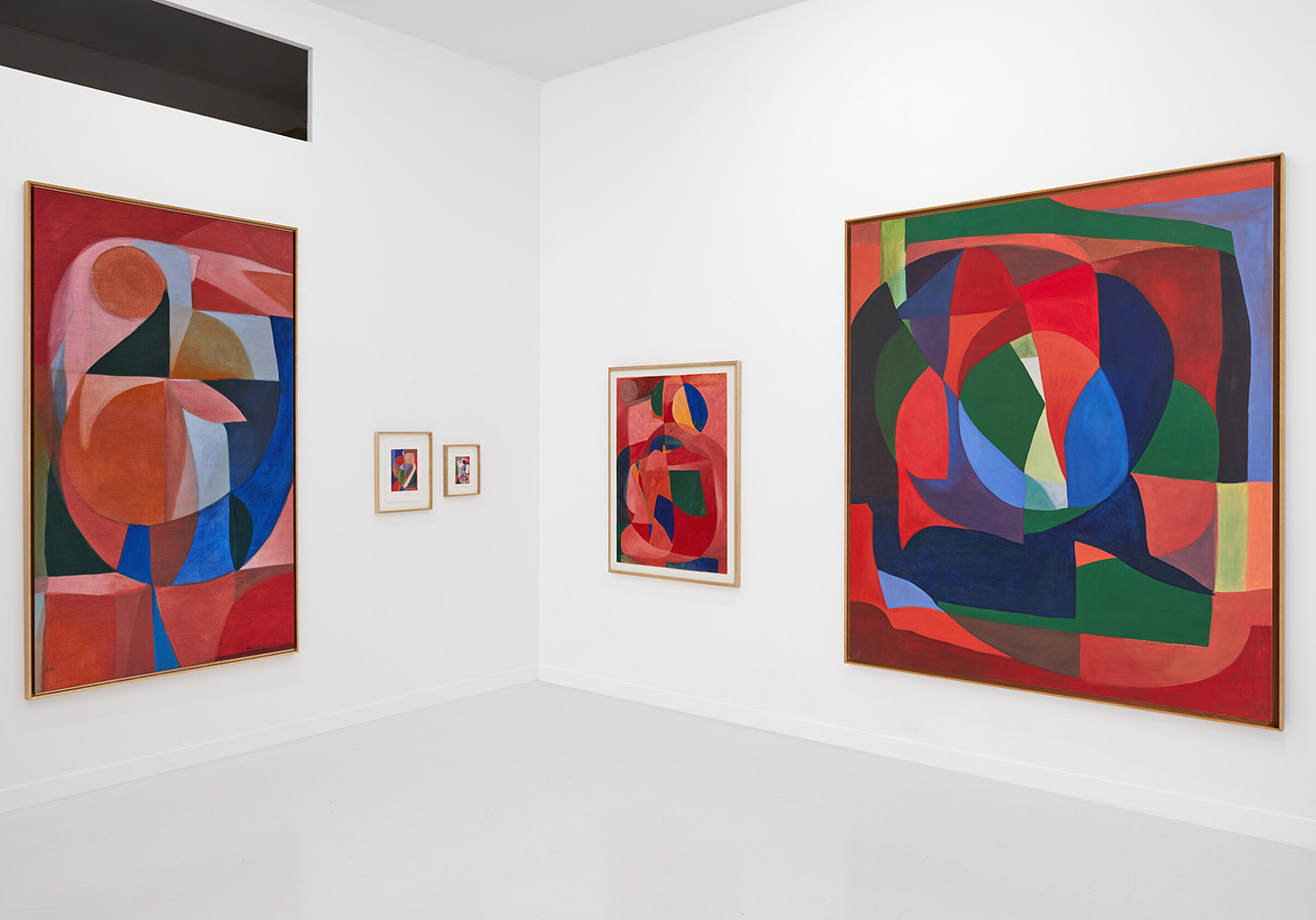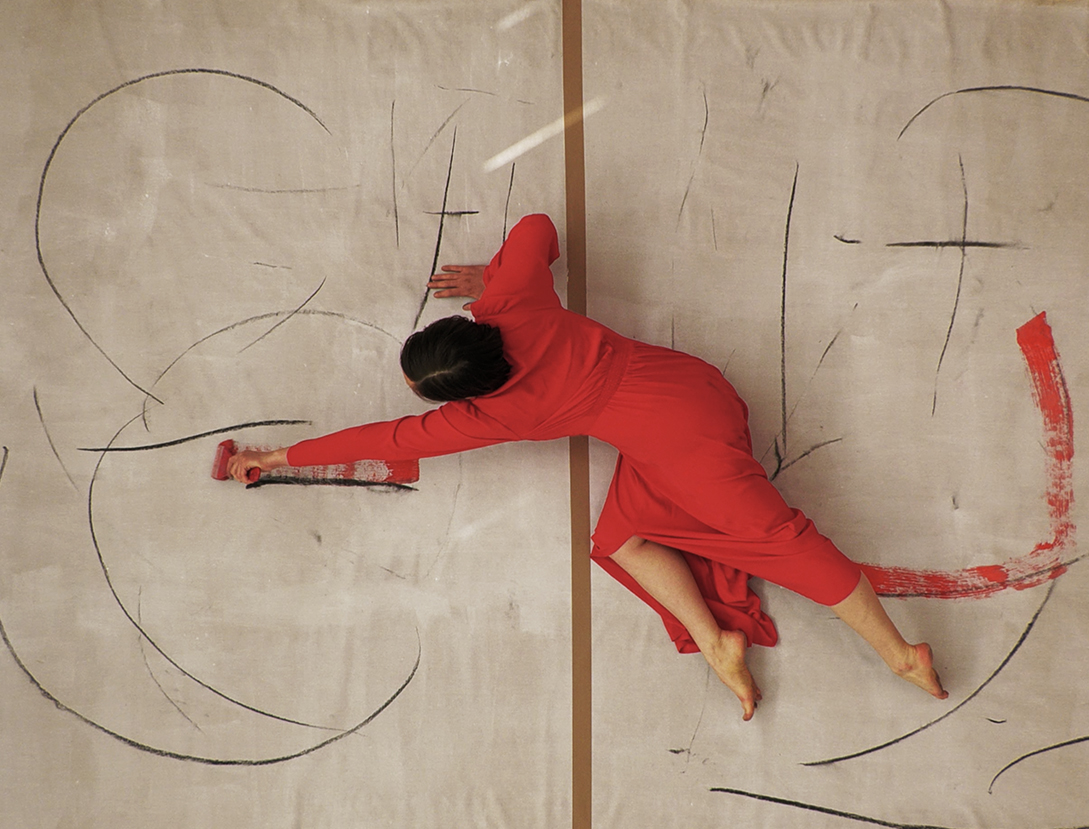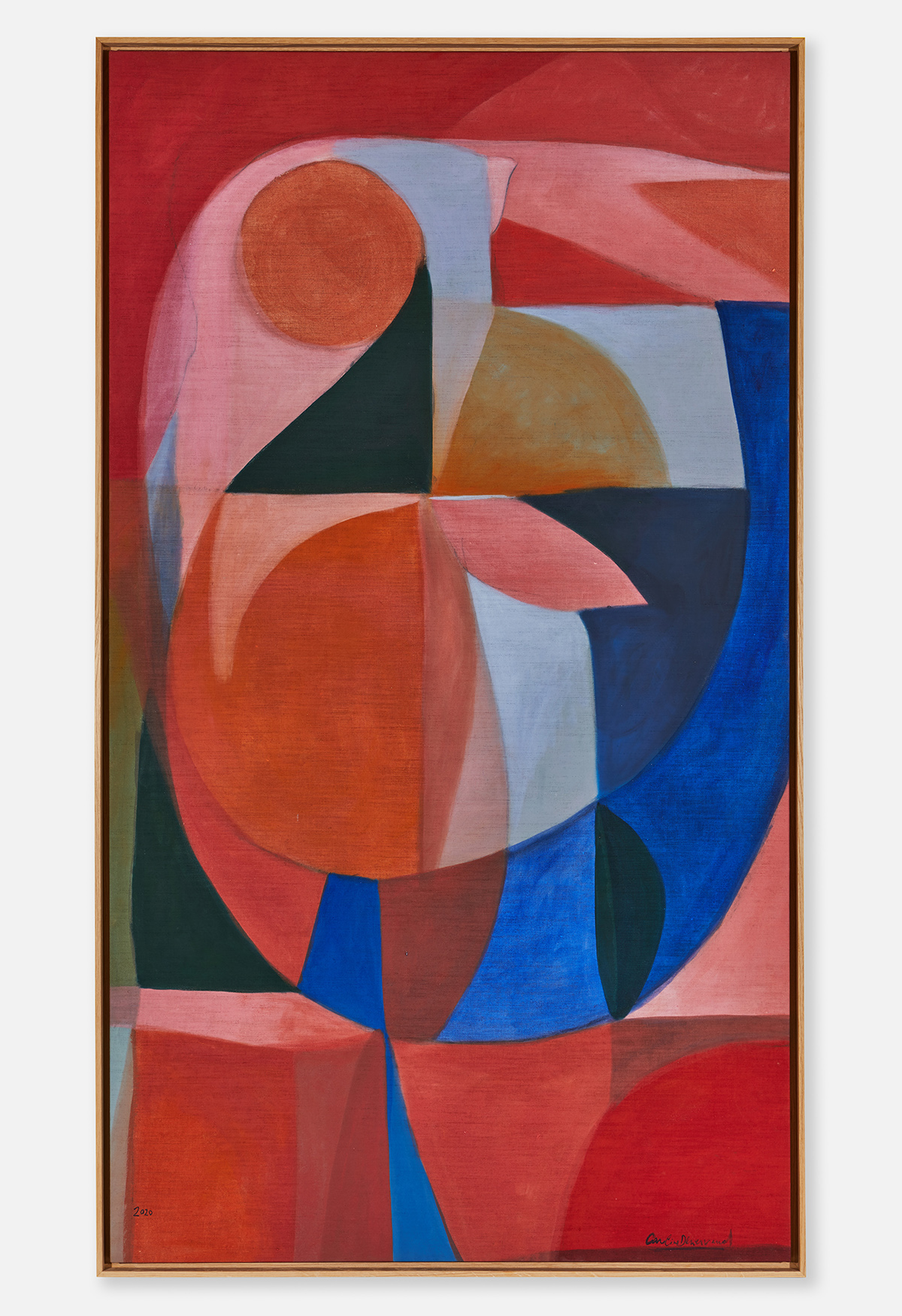 You studied contemporary dance at the Trinity Laban college in London, as well as studying fashion at Studio Berçot in Paris and fine arts in Paris. Is art something that you've always been interested in and excelled at?
This is the only thing I've always been interested in, and good at too, yes. I started to learn dance and it was like a world opening up to me, a world with other rules and possibilities. It was like being able to enjoy poetically sharing everything inside of me. Fashion was more of a practical interest and when I couldn't dance anymore, I concentrated on my art.
Your art really values the connection between dance and painting, hence why there is a predominance of abstract bodily curves and rhythmic gestures and motions in an interplay with color. This expression is obviously ever-evolving, but what prompted this direction in your work?
A friend told me I had to dance again (I had not danced for over 10 years due to an injury). Dancing was my passion, my first way to express myself. I noticed that my body was my best creative tool, it knows what to "say" even though my brain doesn't understand it. I began to move (dance) on large-sized papers and record the movements on video. I remember being touched and surprised by the images. I added ink to make the trace visible so it could be visually remembered. Colors came later. The trace is the structure of the painting that will appear.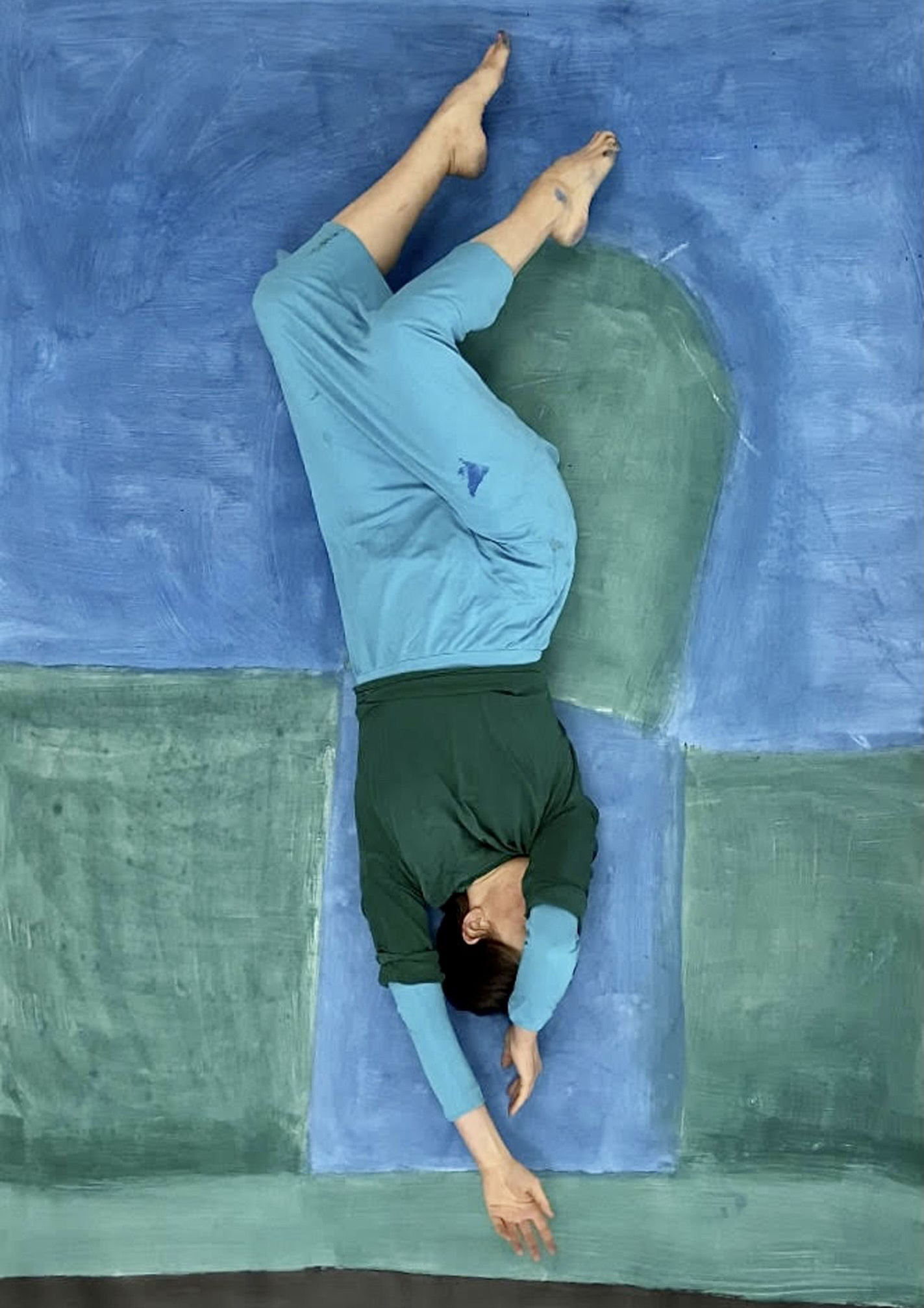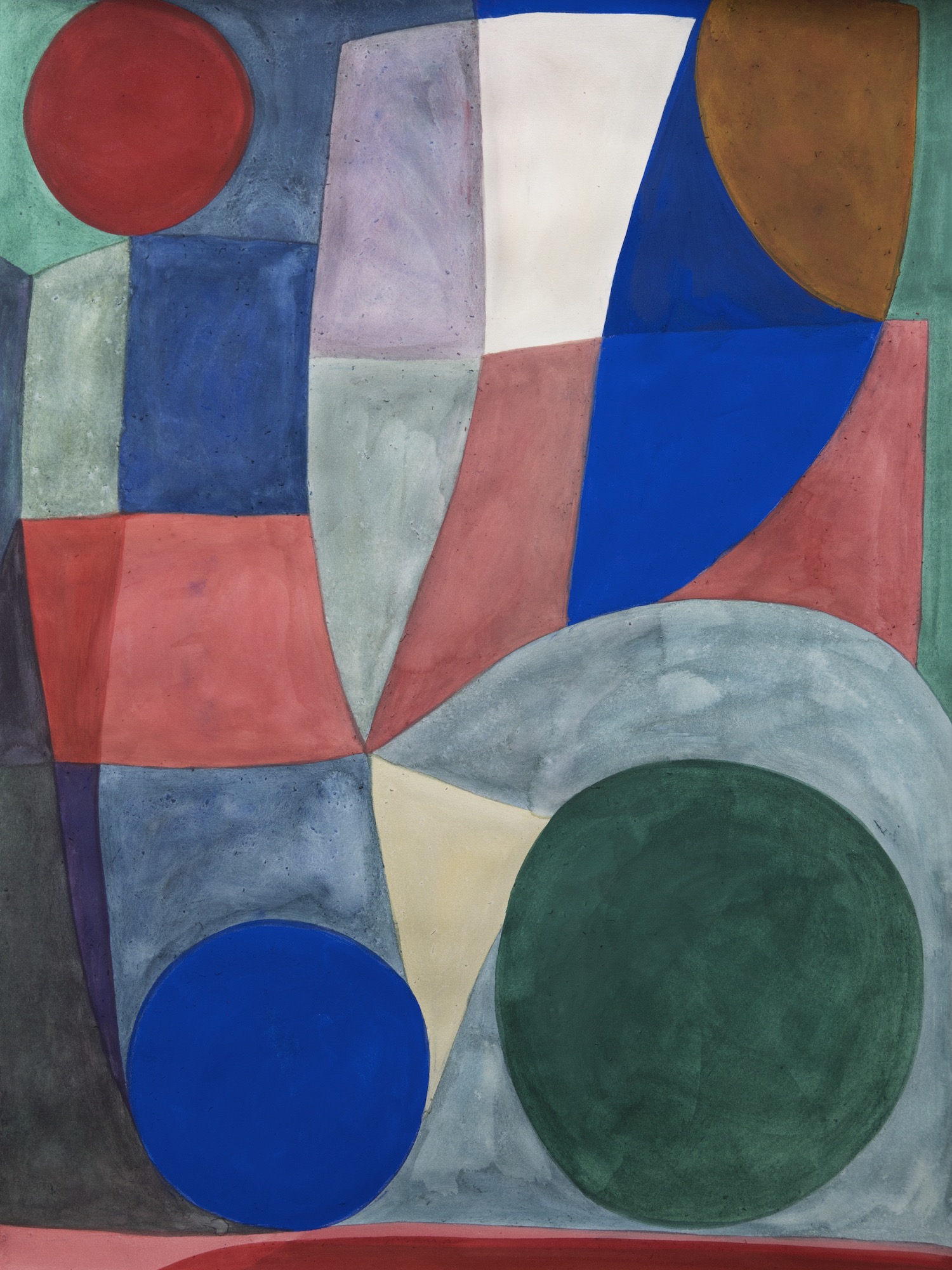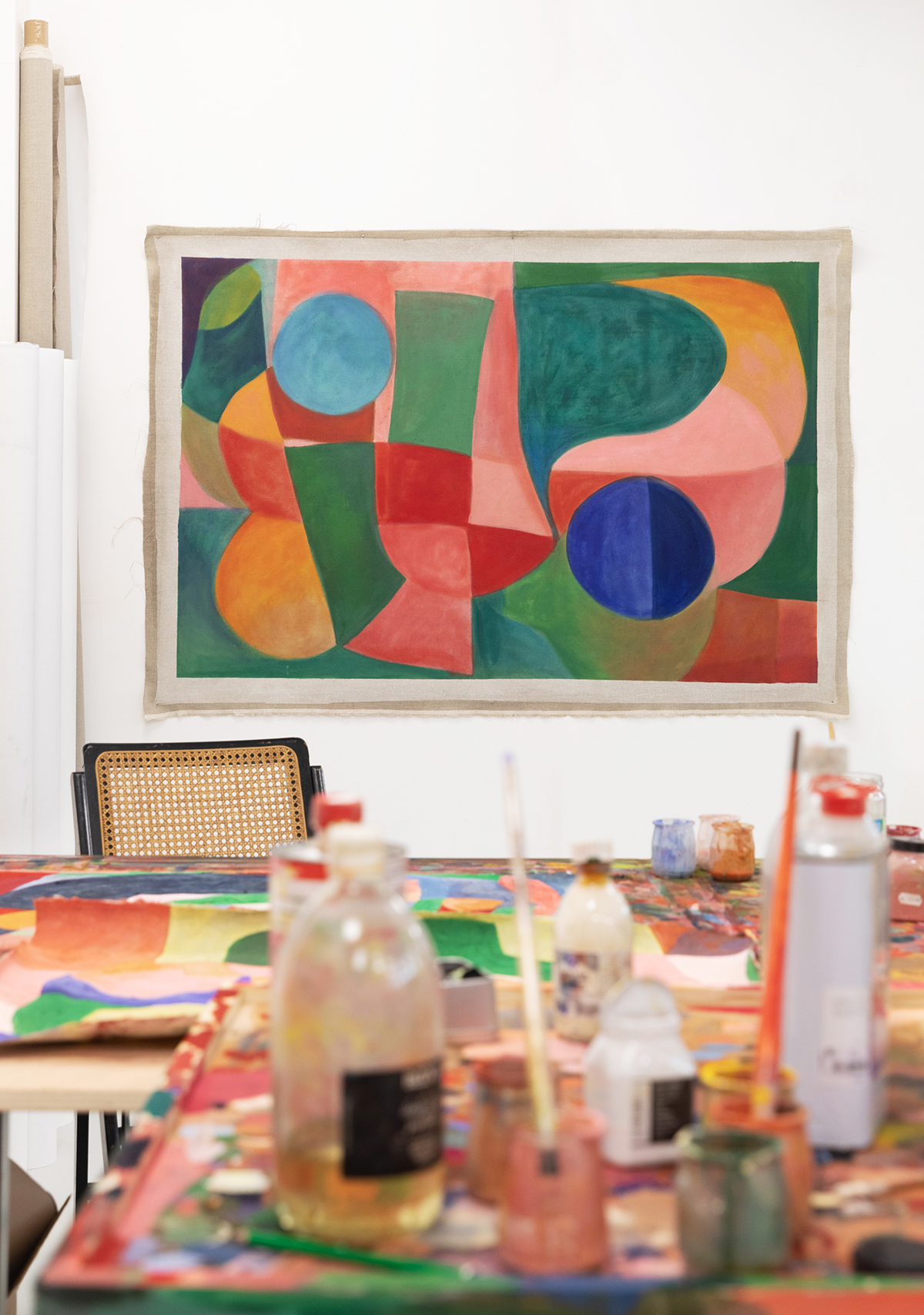 Can you tell us about your process? How do dance and art come together?
The dance comes first with the trace, on the floor. I can stop there and leave the trace raw, full of the movement's energy. When I decide to go further — it's not always easy to stop and leave the trace raw — I then work with colors at that point. They are really two different steps: The movement is the one that gives the architecture, the impulse and feeling; and the color part is the one that underlines and composes around the trace.
Is your work improvised or do you choreograph each piece?
Everything is improvised. The only thing I decide is the support, whether it's paper or canvas, the size, preparation, and if I wear a dress, for example, if I'm filming.
Can you talk more about what color means to you, and how you use it in your work. What are the colors inspired by?
Pink is the first color in each painting, always. Pink is for me a soft, simple, friendly color. It gives warmth but not too much. Red is also important in my work. I love the impact of red and its depth. Blue and dark green enter afterwards to add contrast. The color that is challenging for me is yellow, but I love the challenge, and black and white too.
I have the impression — especially now, after a year where we've all felt insecure, isolated, fearful — that color can reassure us. It can rock us, bring a softness, take us elsewhere. Color is not something easy. It's necessary to master it, to dare to appropriate it, to try. It's an emotional relationship.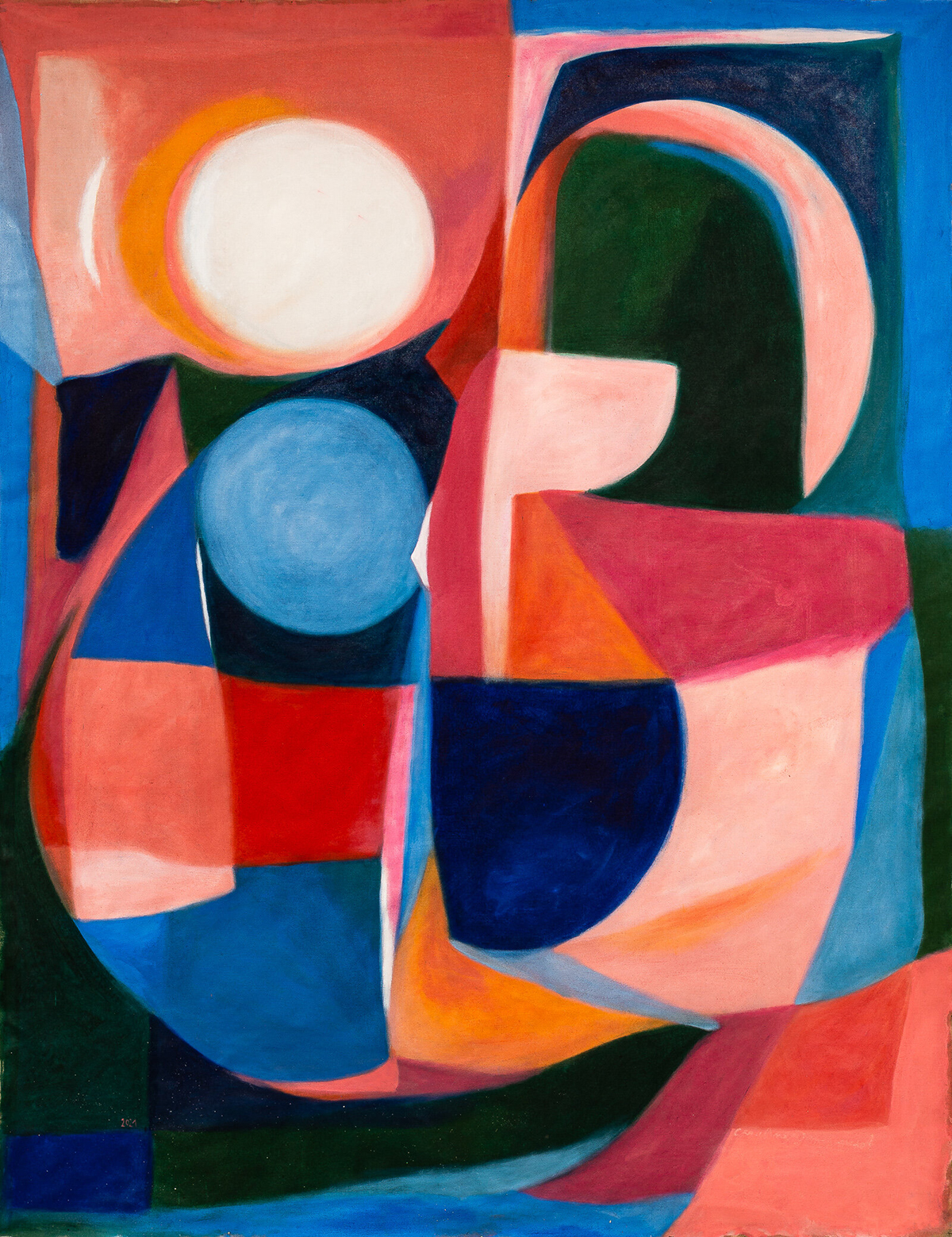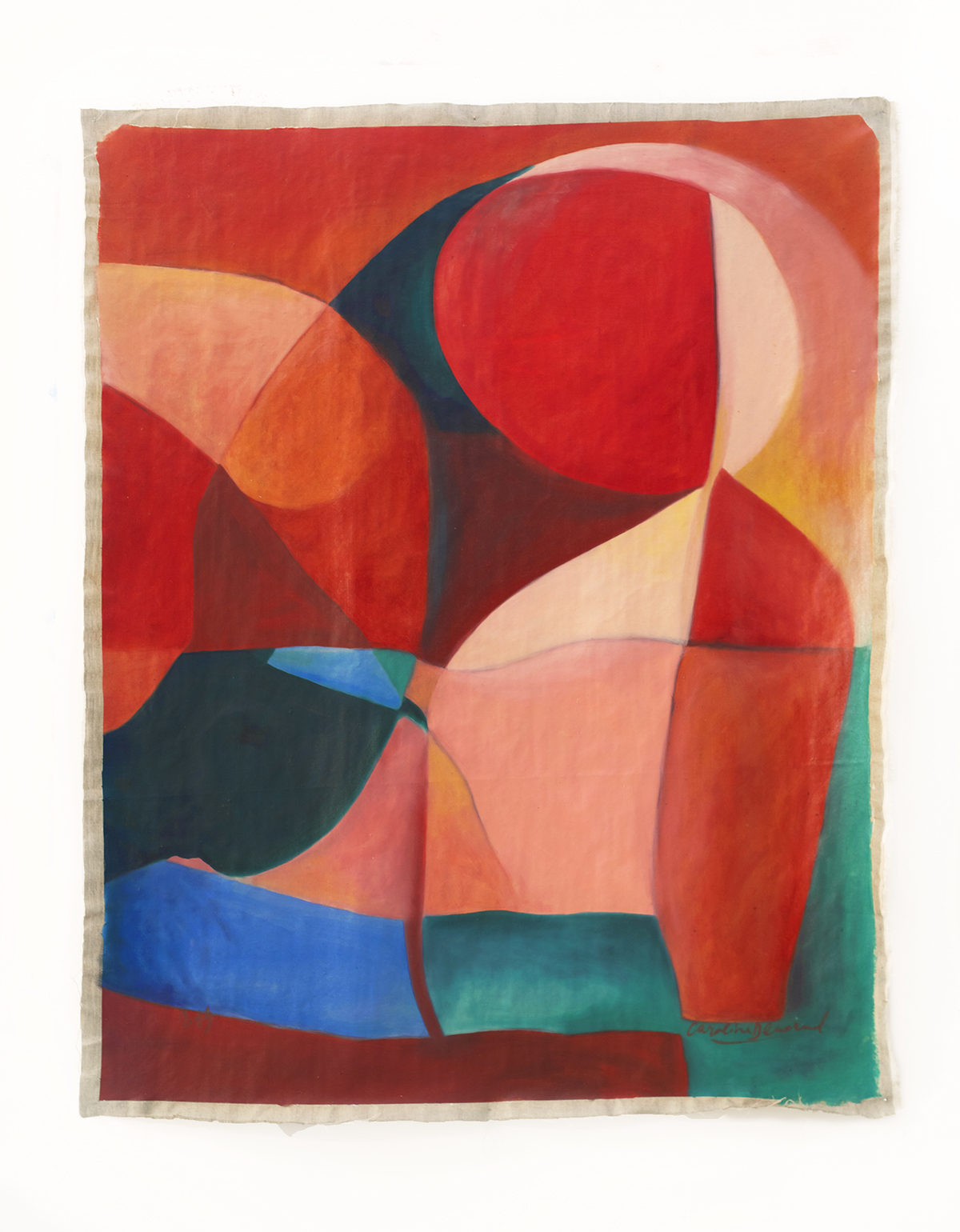 How important to you are emotion and music in the physical energy of your paintings — those simple everyday nuances of life that perhaps connect us all?
These are very important for sure. These simple everyday nuances of life (as you so well said, thank you!) are going into our bodies, they affect us even indirectly. For my work they are essential. Rhythms are important too. And directions.
The dialogue between a dancer and art is abundant — what new forms of artistic expression and freedoms do you think you've explored in your own visual narrative?
This is a difficult question. I don't think I "found something;" I just let go, truly. But I like the dialogue between dance and art and the possibilities of feelings are bigger.
Do you keep anything around your studio or home for daily inspiration? 
Nothing special except materials. My motivation is intrinsic and nearly always here. I like to have paper, linen, pigments and some medium to start when the energy arrives.
Do you prefer to work at a certain time of day or night?
I used to love painting at night time. Now as I work at the studio — it takes an hour to walk there — this is more difficult. Days are good too! I like going to the studio every day from early morning to the end of the afternoon.
Do you have any kind of personal rituals that have become part of your artistic process?
Sure. Unrolling the linen or paper on the floor, choosing a dress, fixing the video camera on the ceiling … and then "dive" into the dance. Also walking to the studio. During this time I am in my dreams, looking at the people around me, planning an ideal future in my head. A time to disconnect before entering the studio and really focusing on what happens here.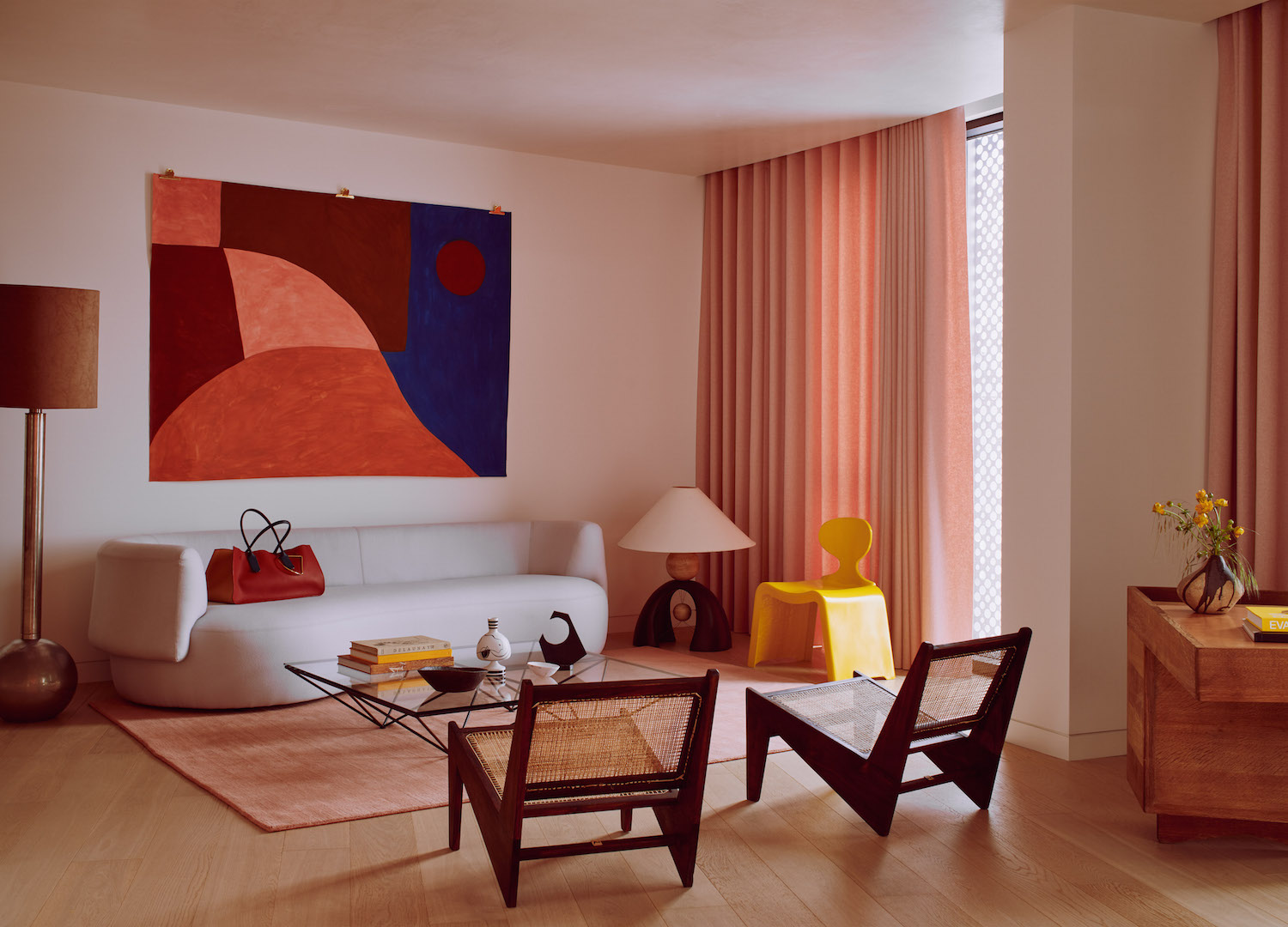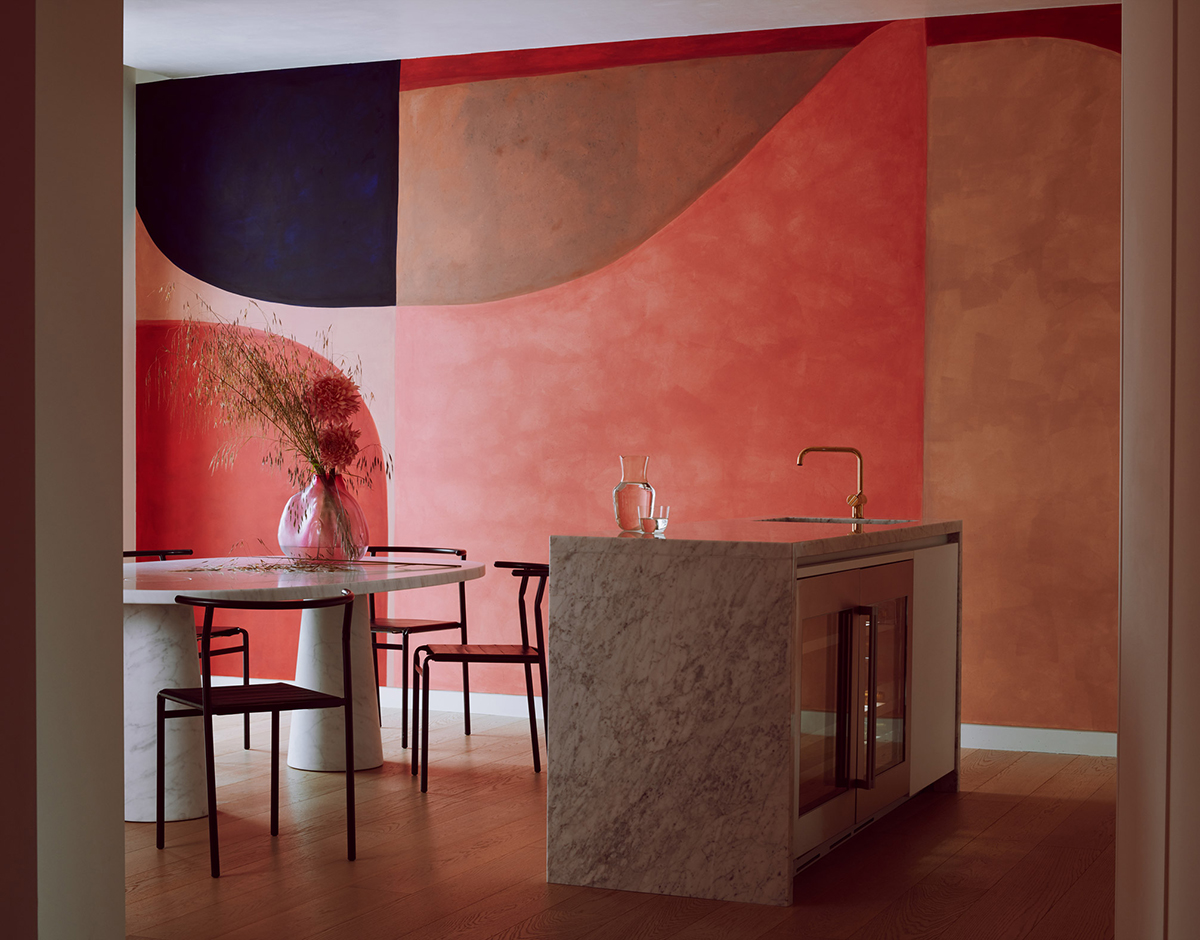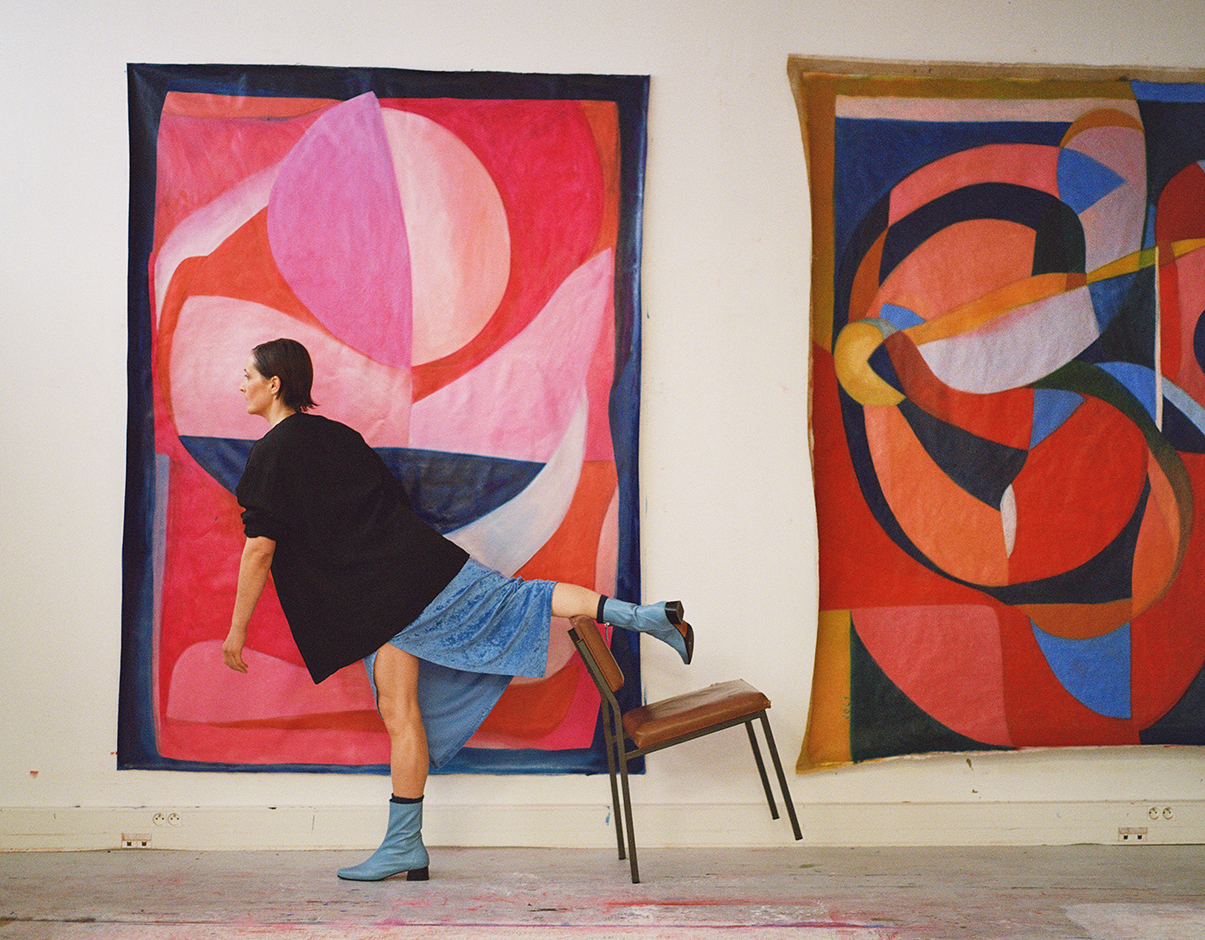 The various commissions you've worked on allow you to further open up your practice and be seen by different audiences. Which have been personal highlights for you?
The first commissioned work I did was the set for Roksanda's fashion show in London in 2018. I was working at home and painting on huge panels in a short period of time. The support was different, the technique, the size. The day before the show I went to London to install the decor, panels of painted fabrics in the space, reshaping and creating a different world. During the show my work clearly became a part of the whole presentation, the set and clothes reciprocally highlighting each other.  Being commissioned and working with other people is great for melting different arts and techniques. Each time I am forced to look further, to dare to explore other techniques, other supports and especially often faster timings. They're great chances for me to evolve.
Who or what were some of your earliest influences?
Pina Bausch. Her gestures and her presence moves me so much. As a kid, I liked Jean Tinguely (Swiss sculptor), and Nikki de Saint Phalle (French-American sculptor), both for their joyful and playful work and later for their collaboration as an "artist couple."
What is your favorite dance-inspired painting and why?
In its way (even if it is not a real "dance") I will say any painting by Pollock. Because it's raw, spontaneous, urgent, like a shout or a song, becoming an incredible beautiful mess.
What are you currently working on?
I just finished packing paintings for a solo show entitled "Fugue" that will take place in Paris this month, and I also have two other solo exhibitions planned for this year: one in Milan in mid-September, and one at the Mary MacGill Gallery in Germantown, New York in October entitled "The Importance of Pink," but there are no fixed dates for those yet.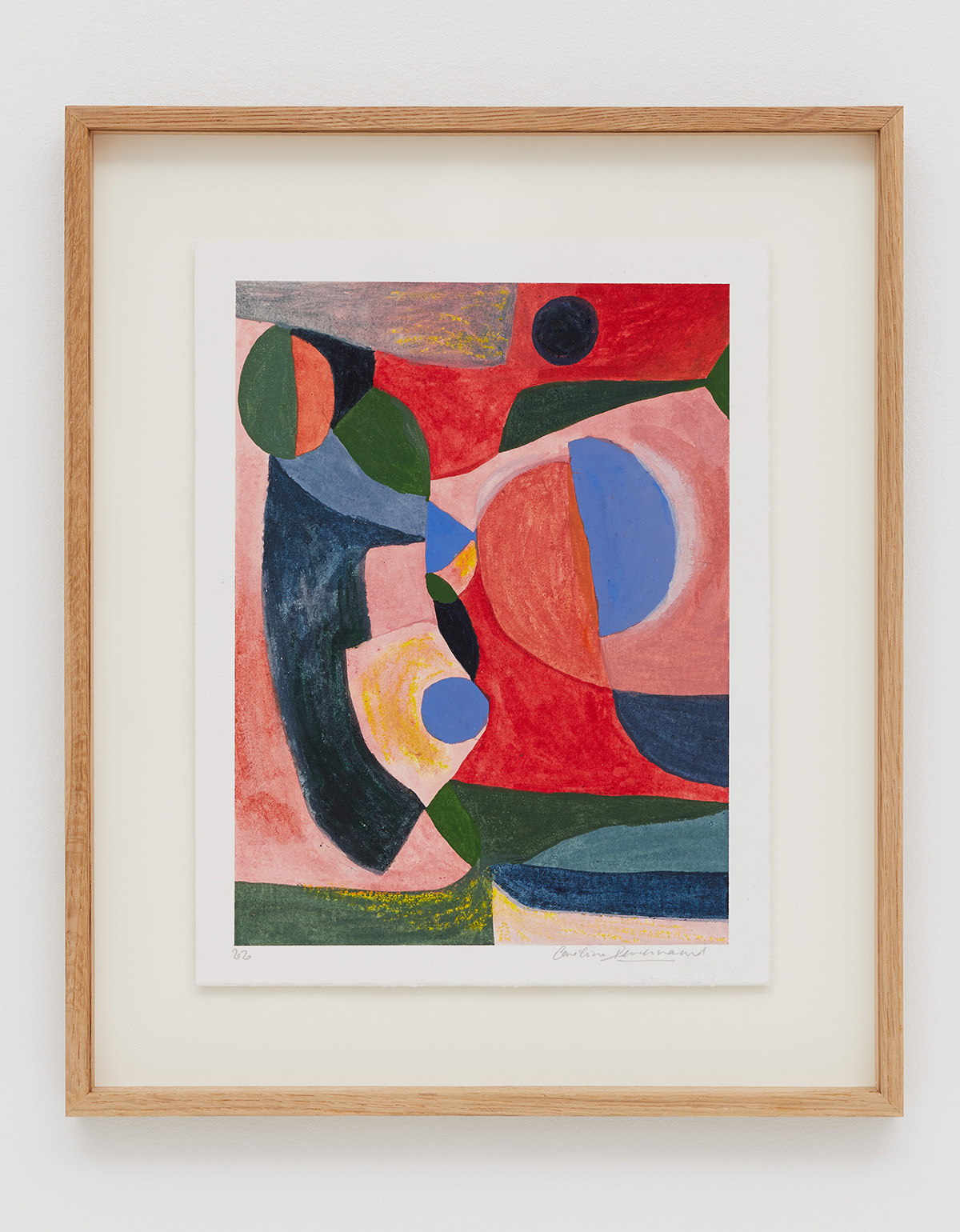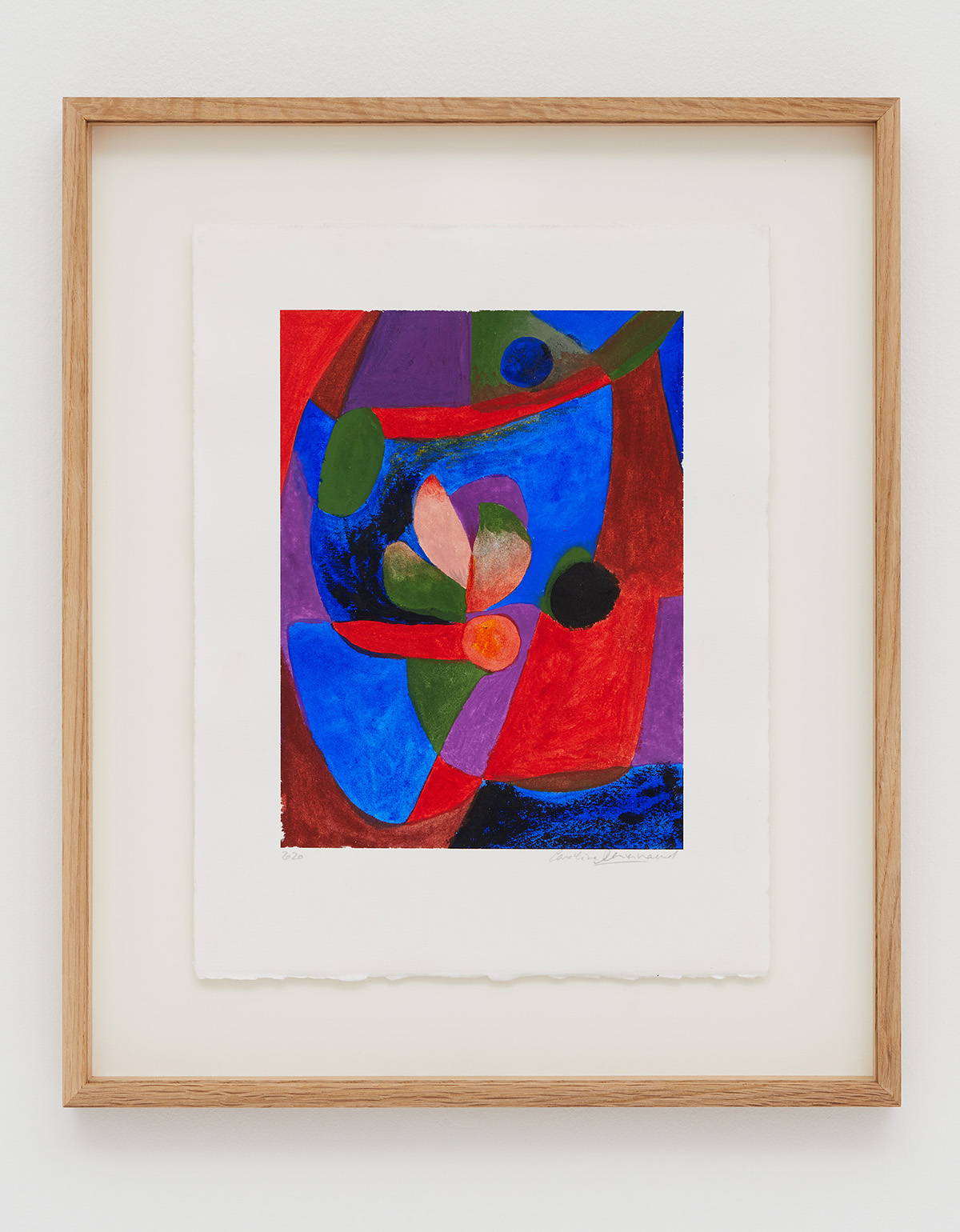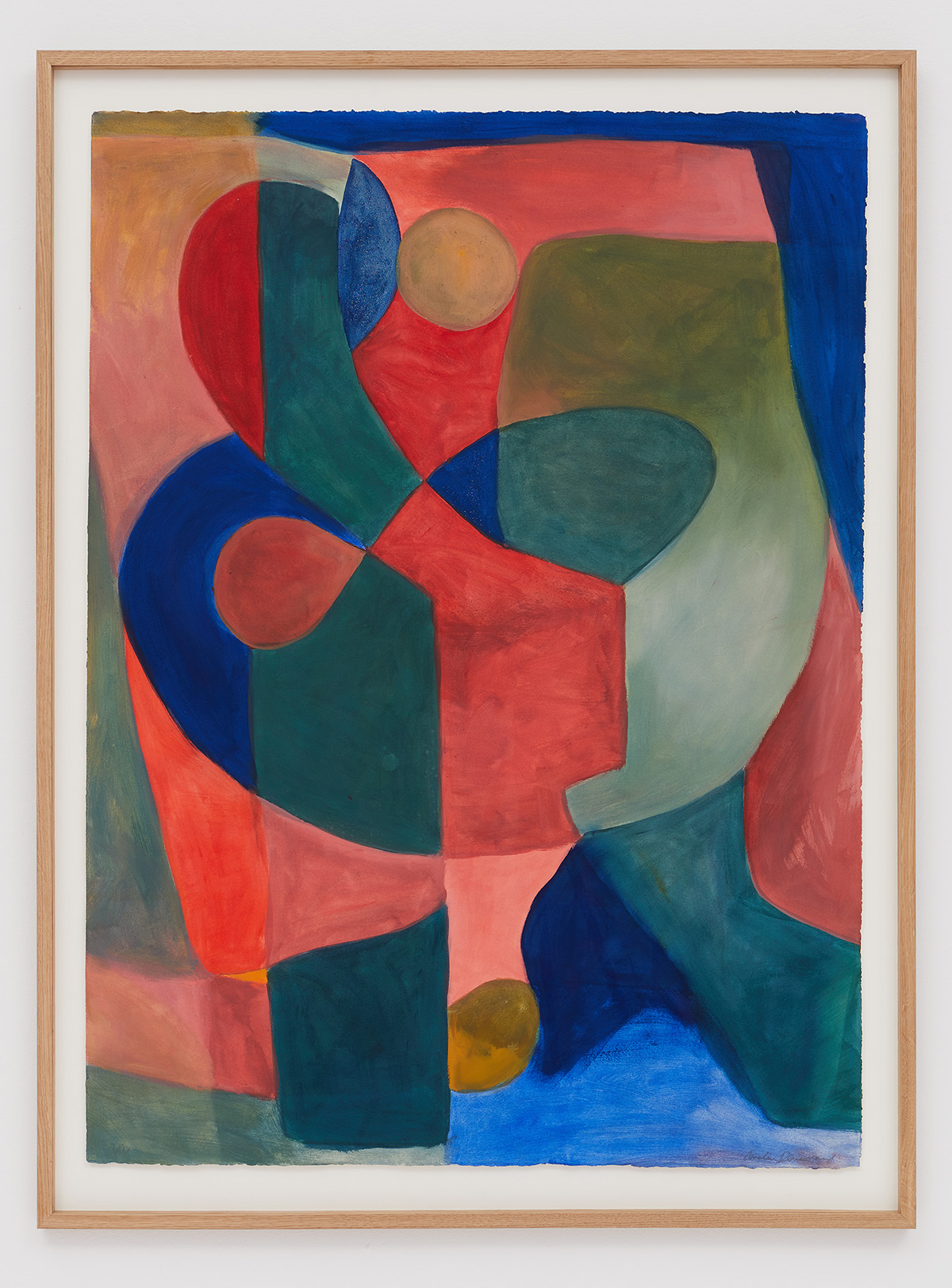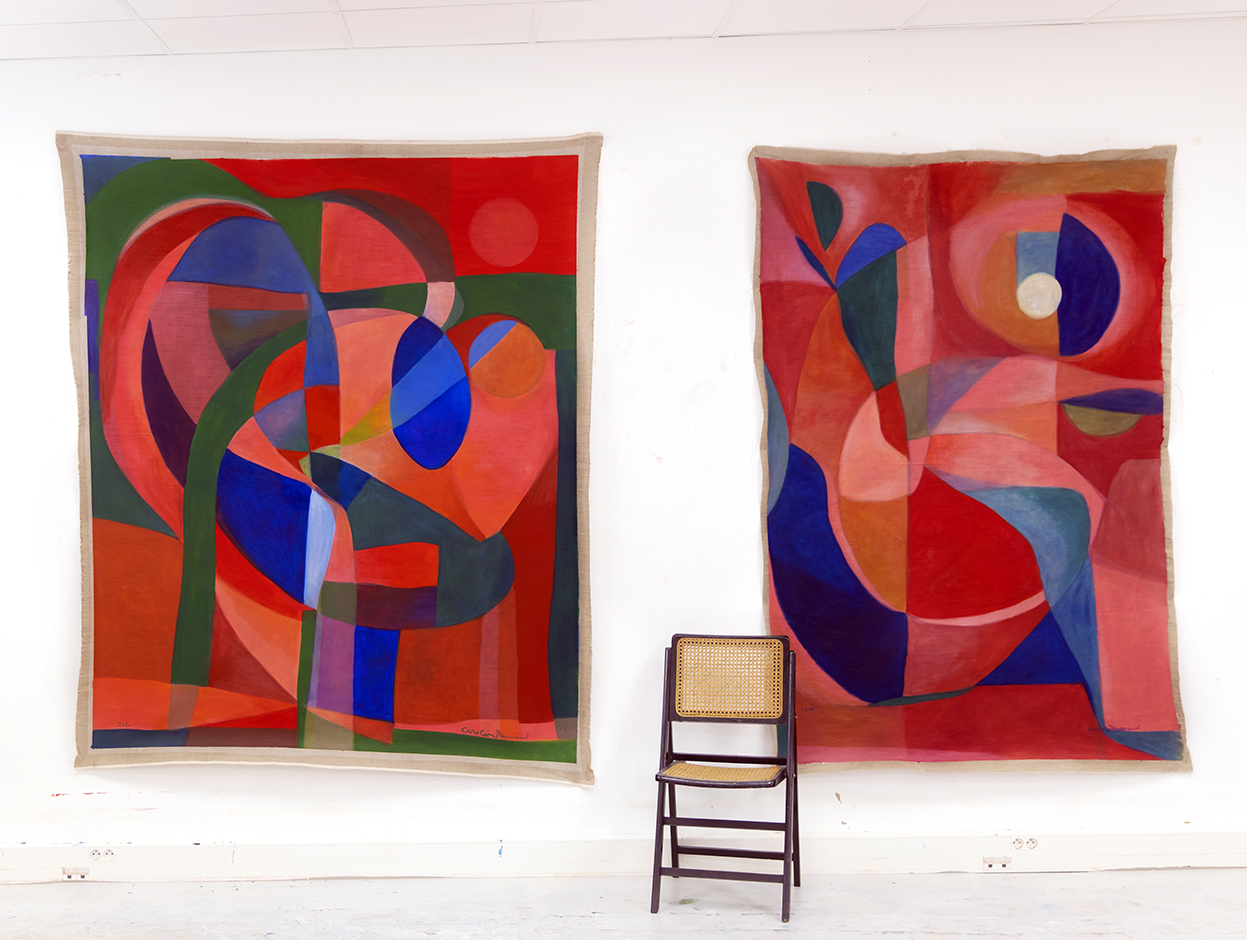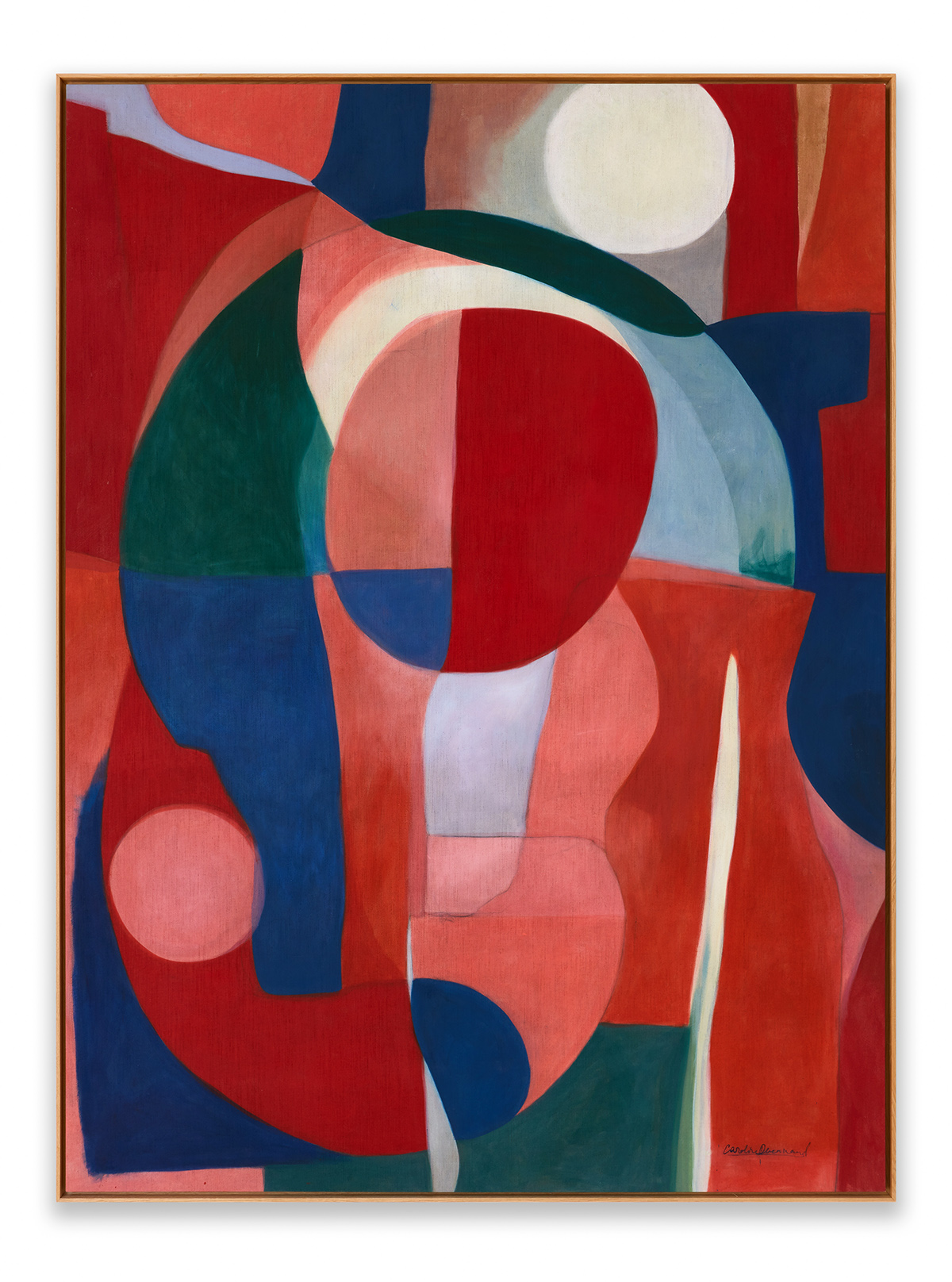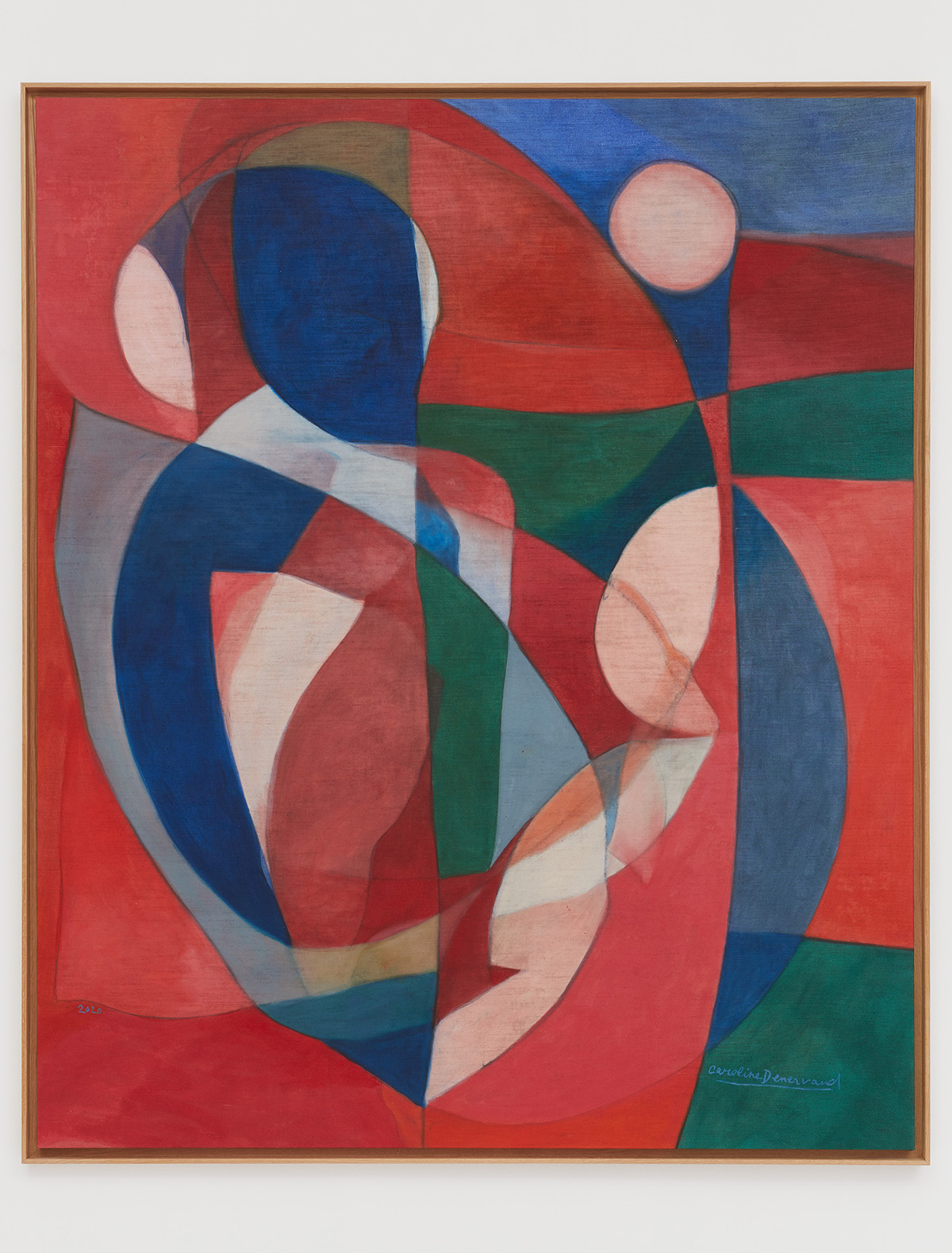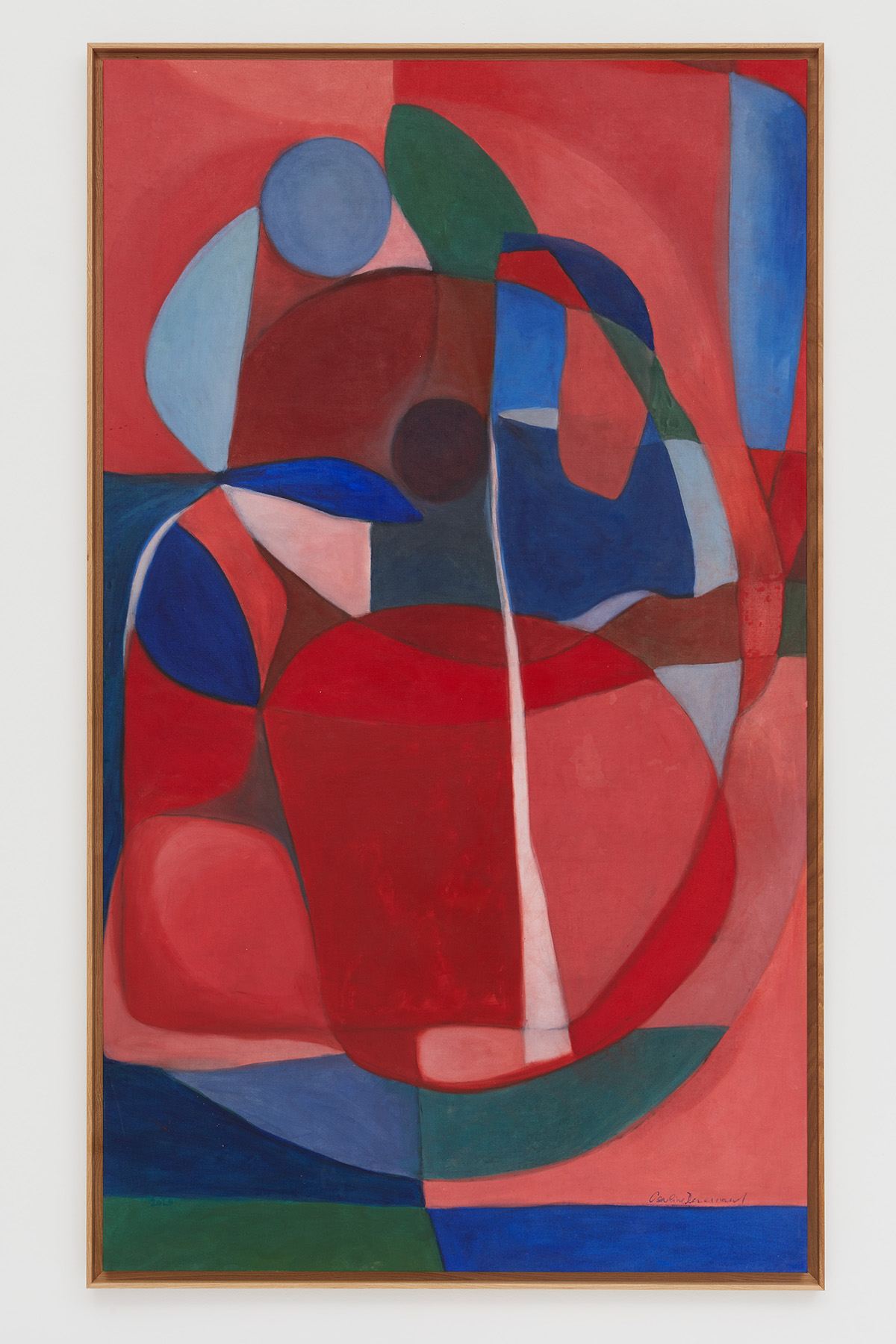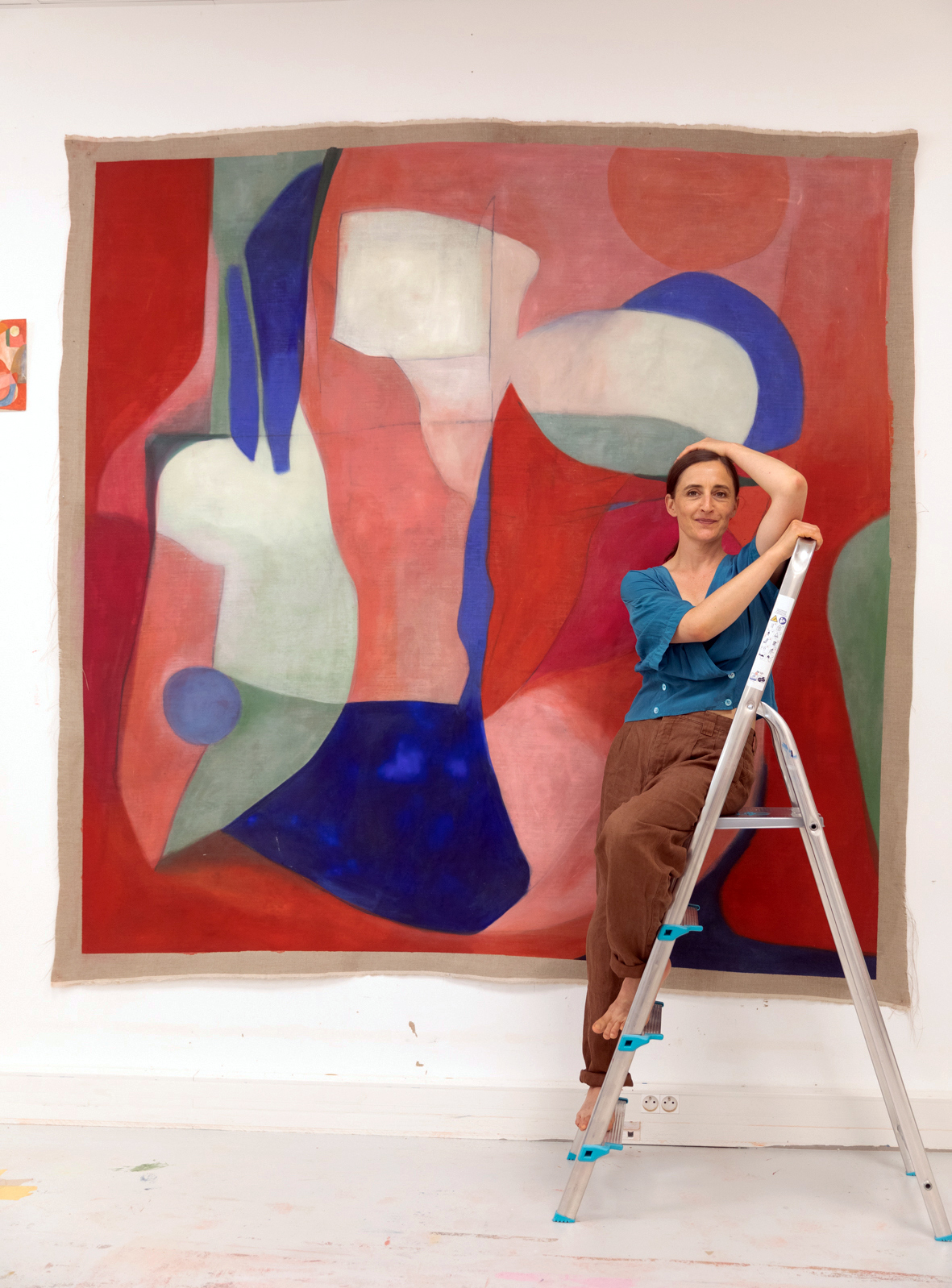 Caroline's solo exhibition "Fugue" will be in Paris at the DoubleV Gallery, 37 Rue Chapon, from May 10th for private viewings only, and open to the public from May 20th to June 10th 2021.