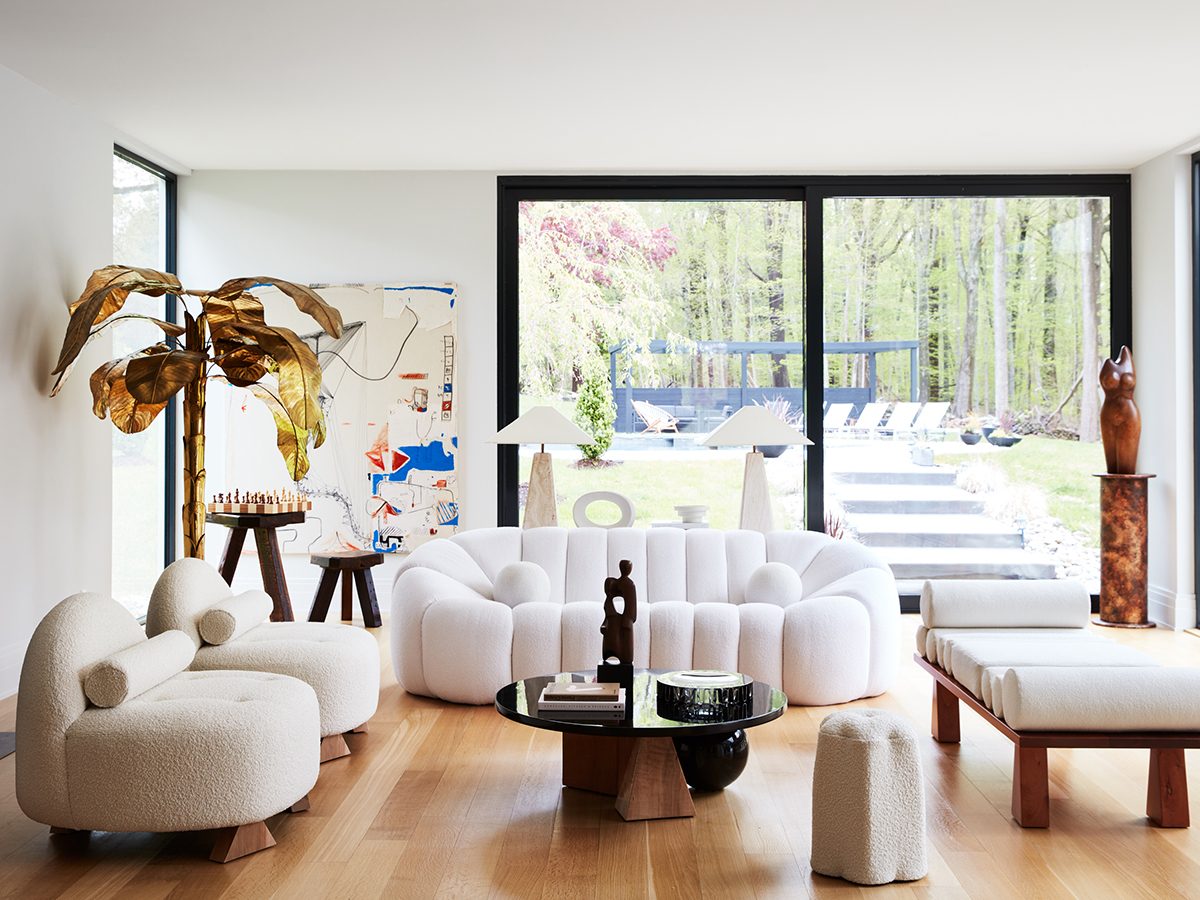 A weekly Saturday recap to share with you our favorite links, discoveries, exhibitions, and more from the past seven days. This week: a French midcentury–inspired furniture collection by fashion designer Christian Siriano, an extremely good entrant to our mental "cool flatware" list, and the Instagram-famous sofa reissue we've all been waiting for.
Discoveries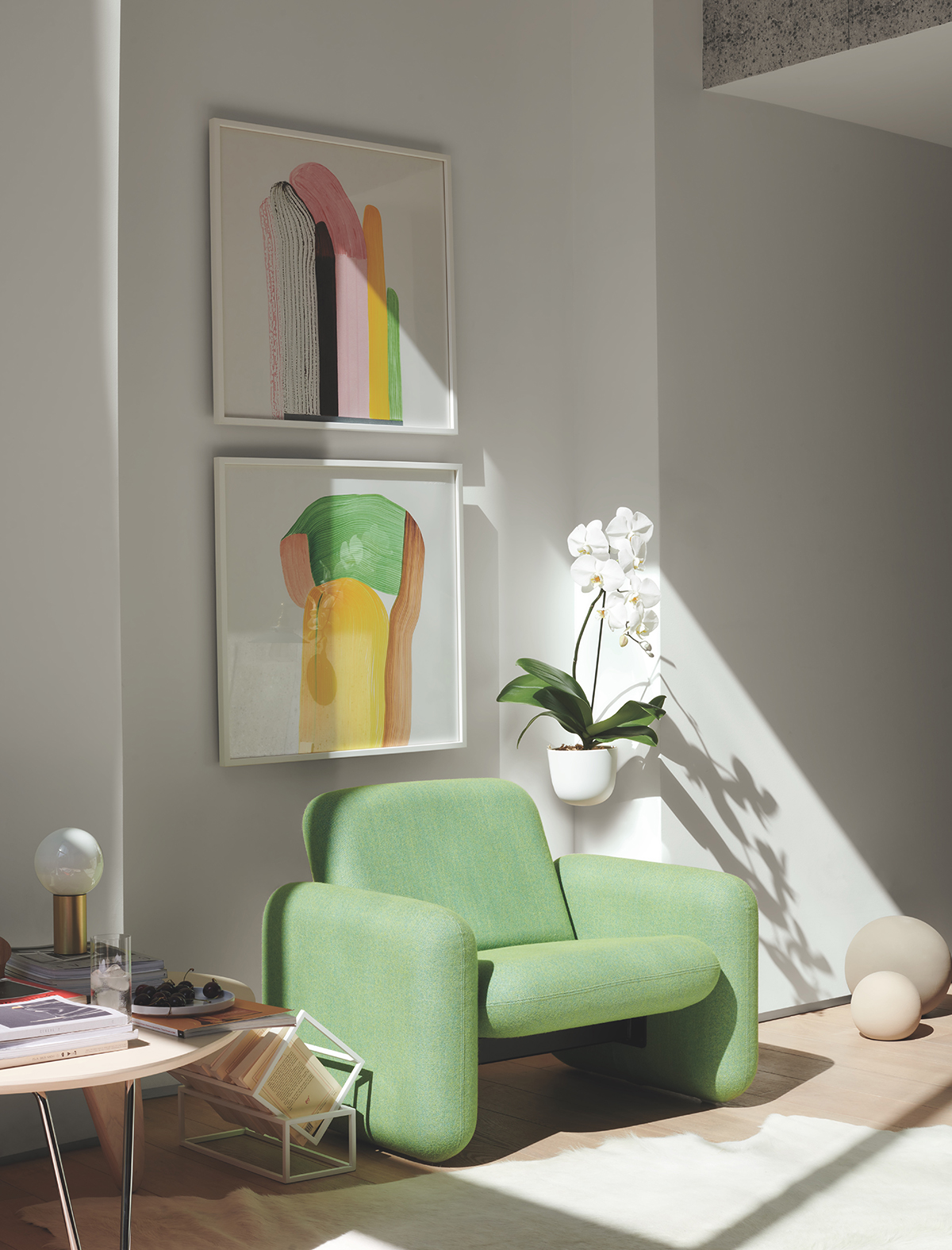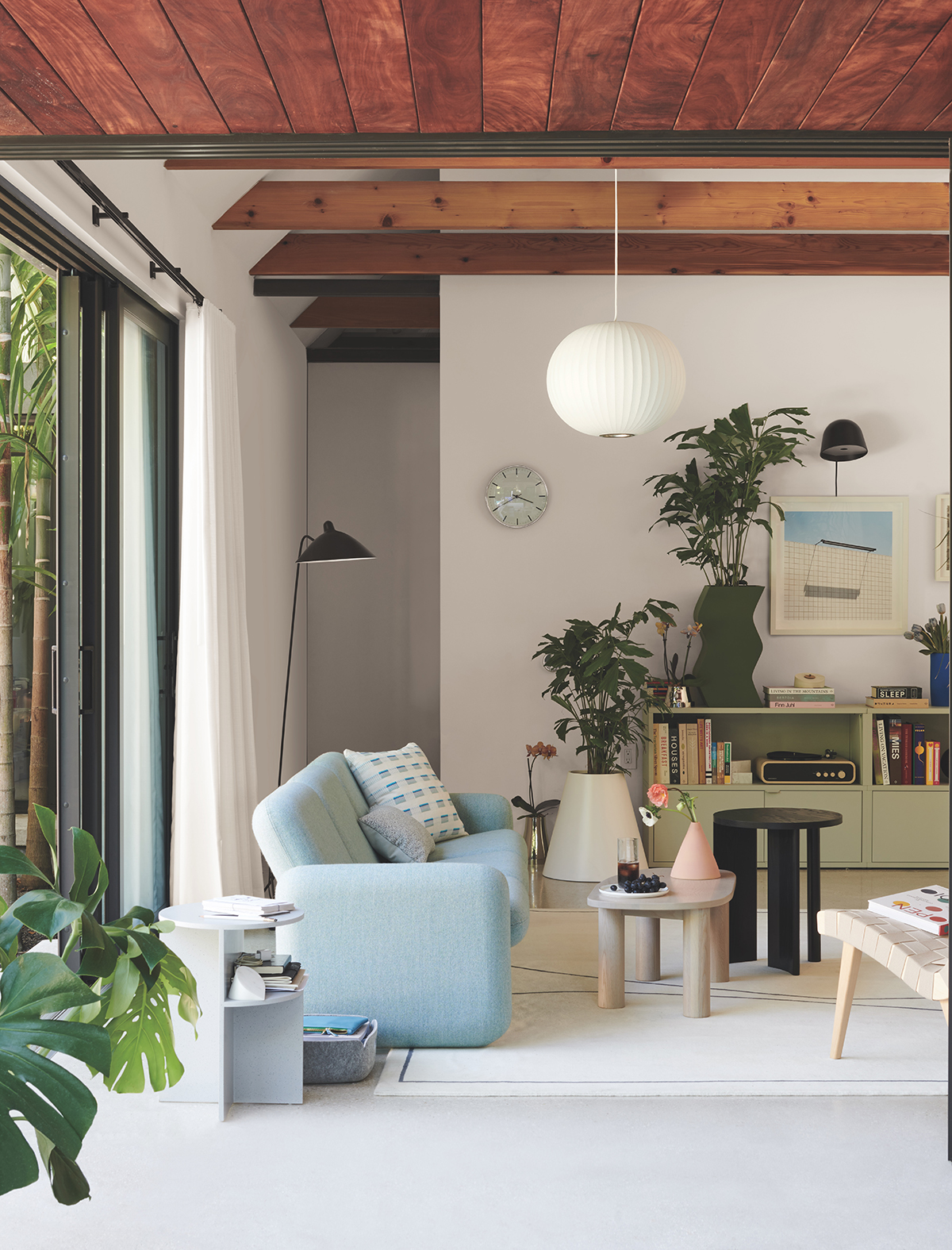 Most of the time, when a piece of Instagram-famous vintage furniture becomes ubiquitous enough to warrant a re-release, we're already sick of seeing it everywhere (sorry, Camaleonda, we still love you). Not so for Herman Miller's super-poppy Chiclet series by Ray Wilkes, which has been in my personal eBay alerts for at least the past year and was just re-released by the brand. Finally, a Chiclet for everyone — and I can see stop seeing what I'm convinced are my lost bids show up on Home Union.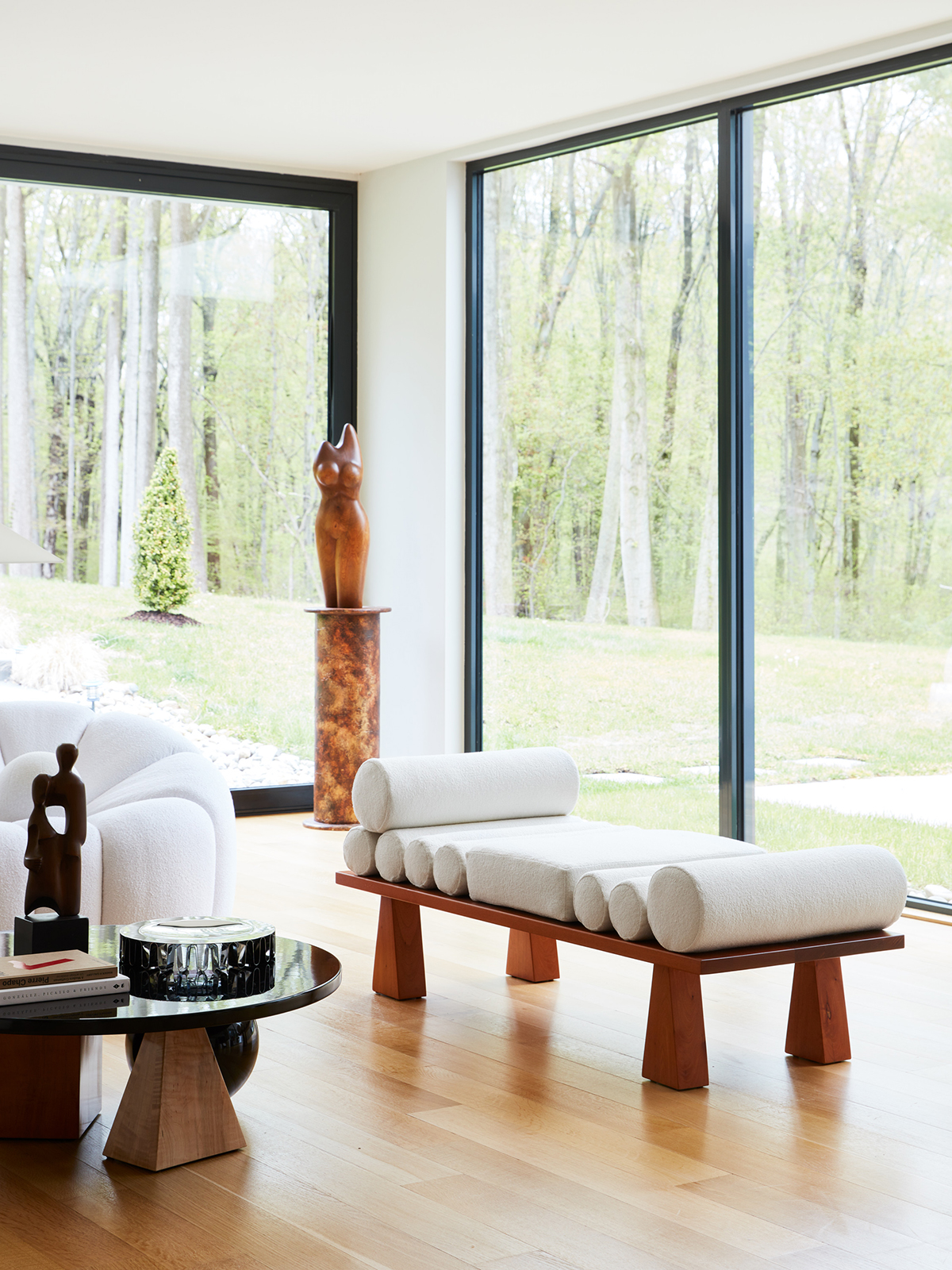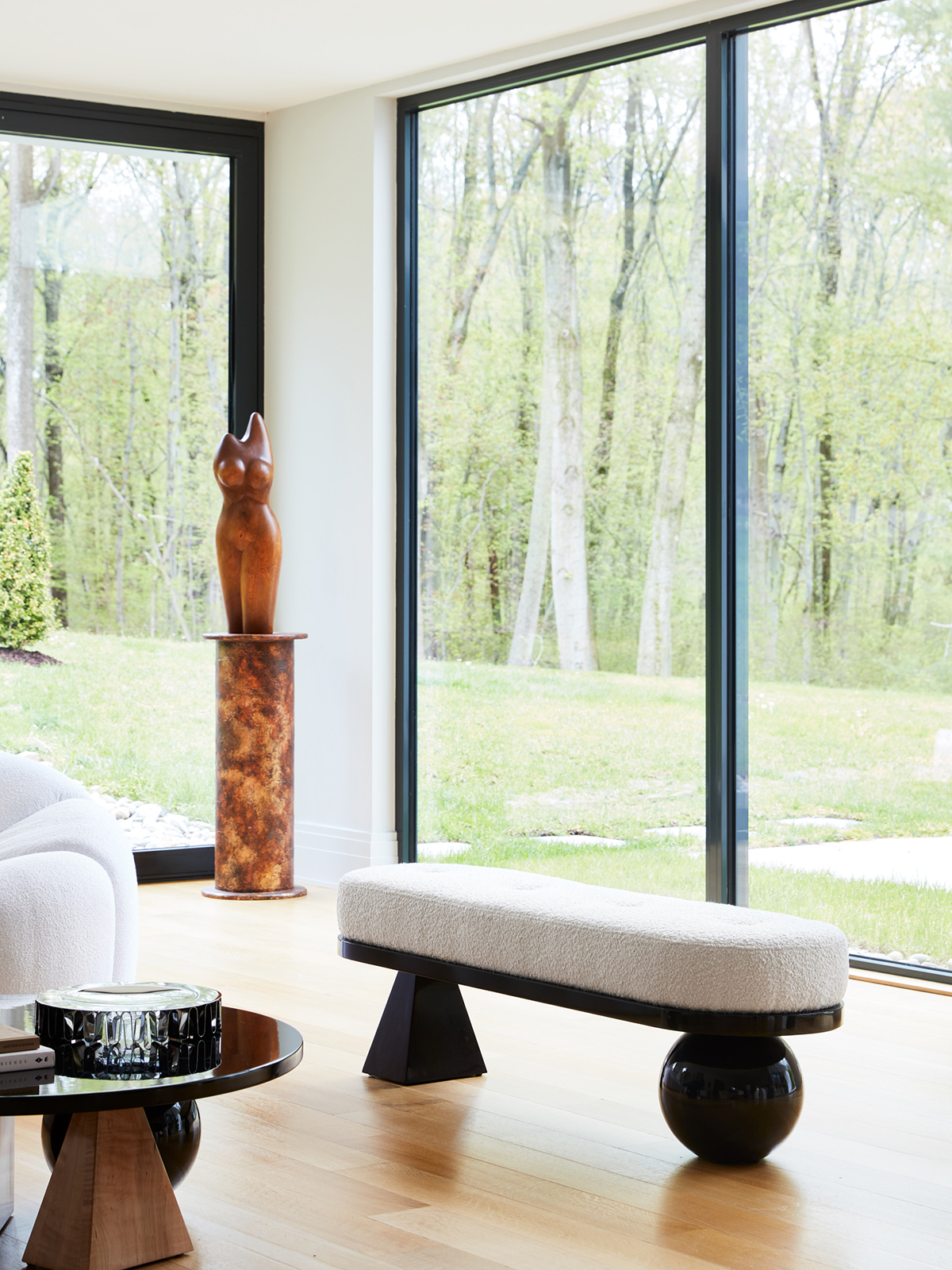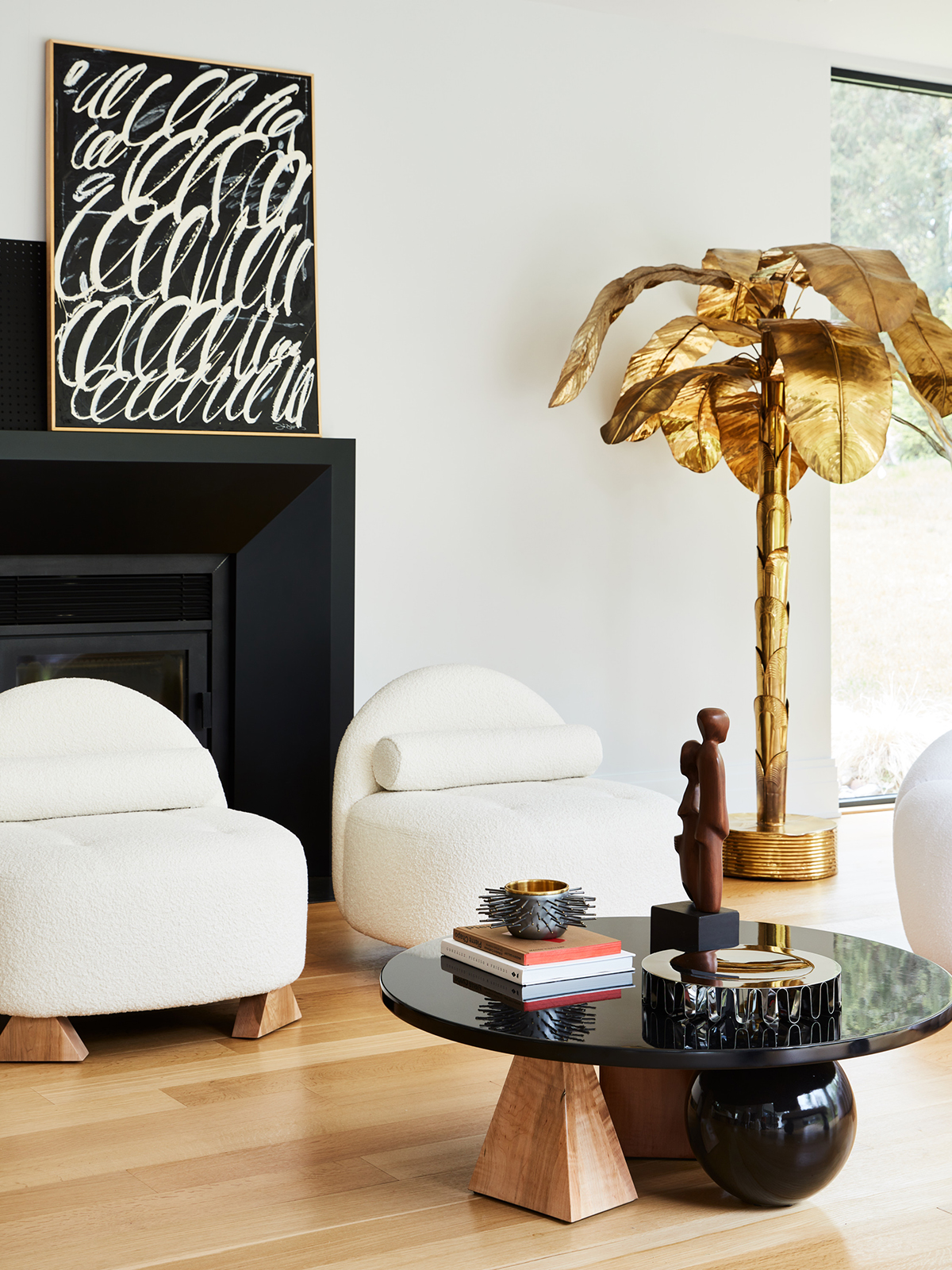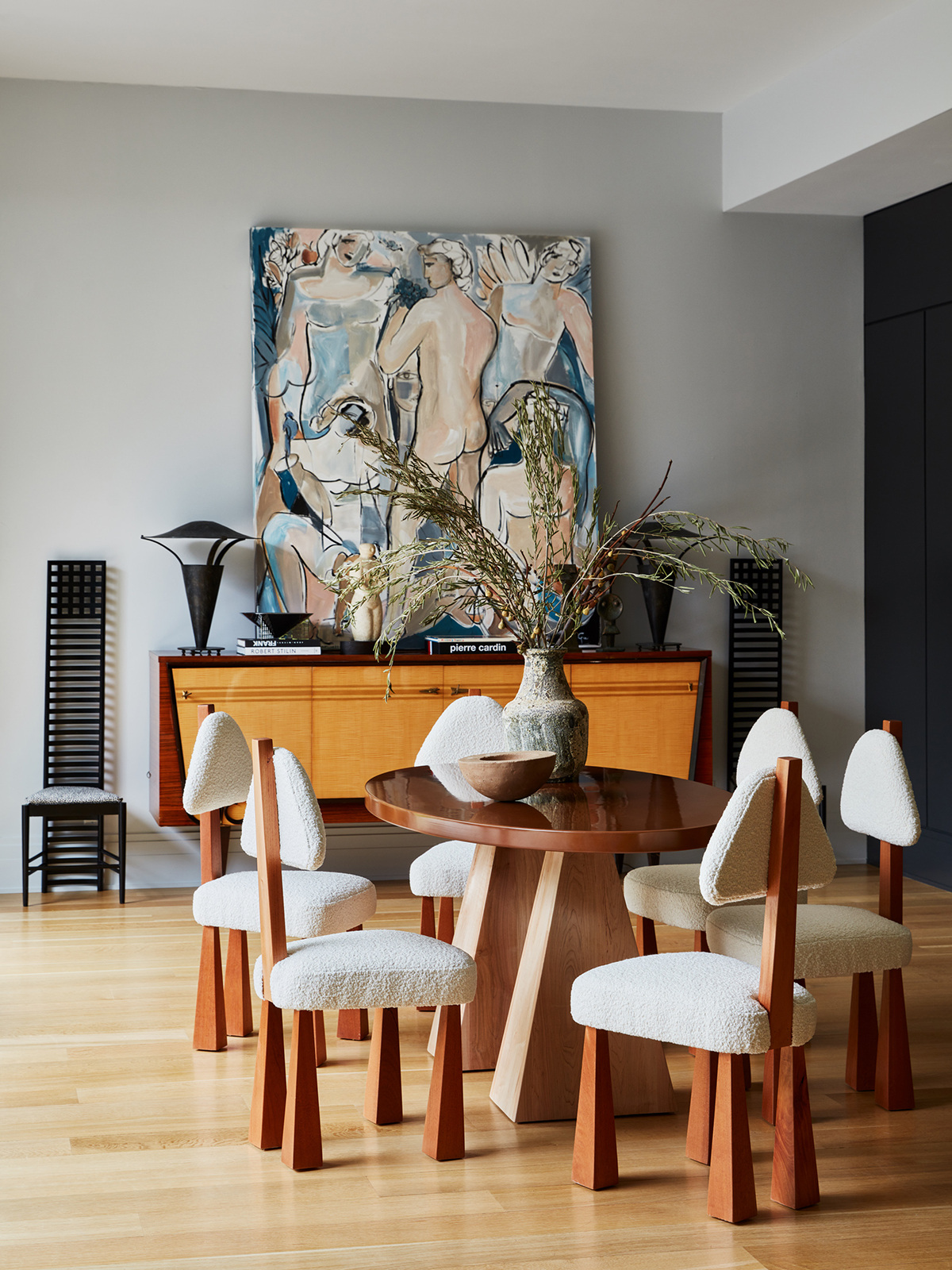 When fashion designer Christian Siriano's Connecticut home was featured in Architectural Digest last summer, we sat up and took notice. It was extremely cool, and it featured, among many other gems, furniture made by the designer himself. In the months since, Siriano has officially added both interior and furniture designer to his job description, launching this week his first full furniture collection, sold exclusively on 1stdibs. French influences, bouclé fabrics, and sculptural, geometric feet abound.
The materials that make up this newly launched collaboration between Montreal-based lighting designer Jeremy Le Chatelier and Luminaire Authentik — concrete slabs, rebar, rusted iron — were sourced mainly from waste collection centers and construction sites. Very into the way they've been arranged so you don't immediately think of their industrial context.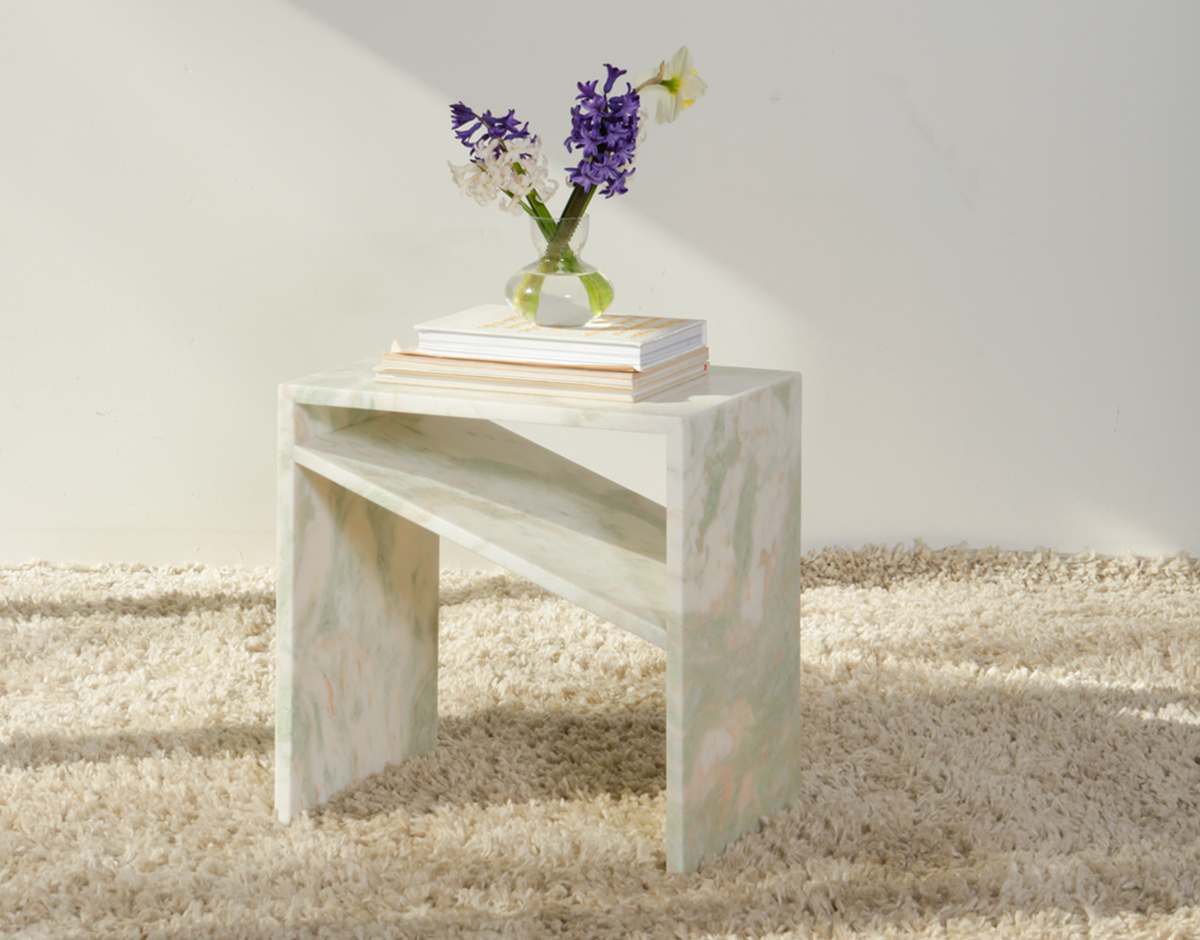 When the pandemic hit, photographer Ji Henriques started a vintage furniture site, but she didn't stop there — she also decided to make her own collection, despite not being trained as a designer. NVT is her new line, which at the moment is a series of very simple tables made in various types of marble, our favorite being the N table in green onyx above. See the full collection here.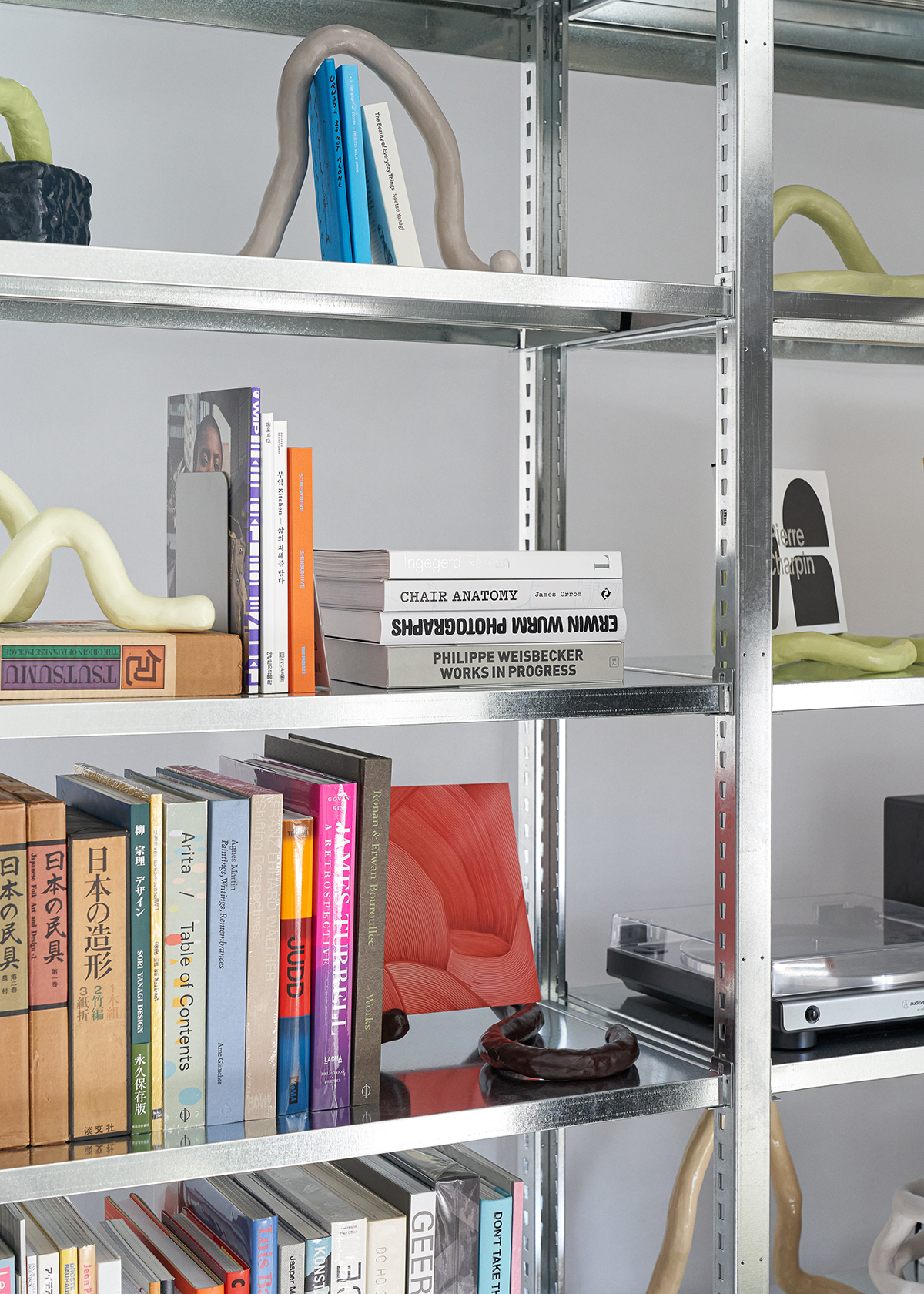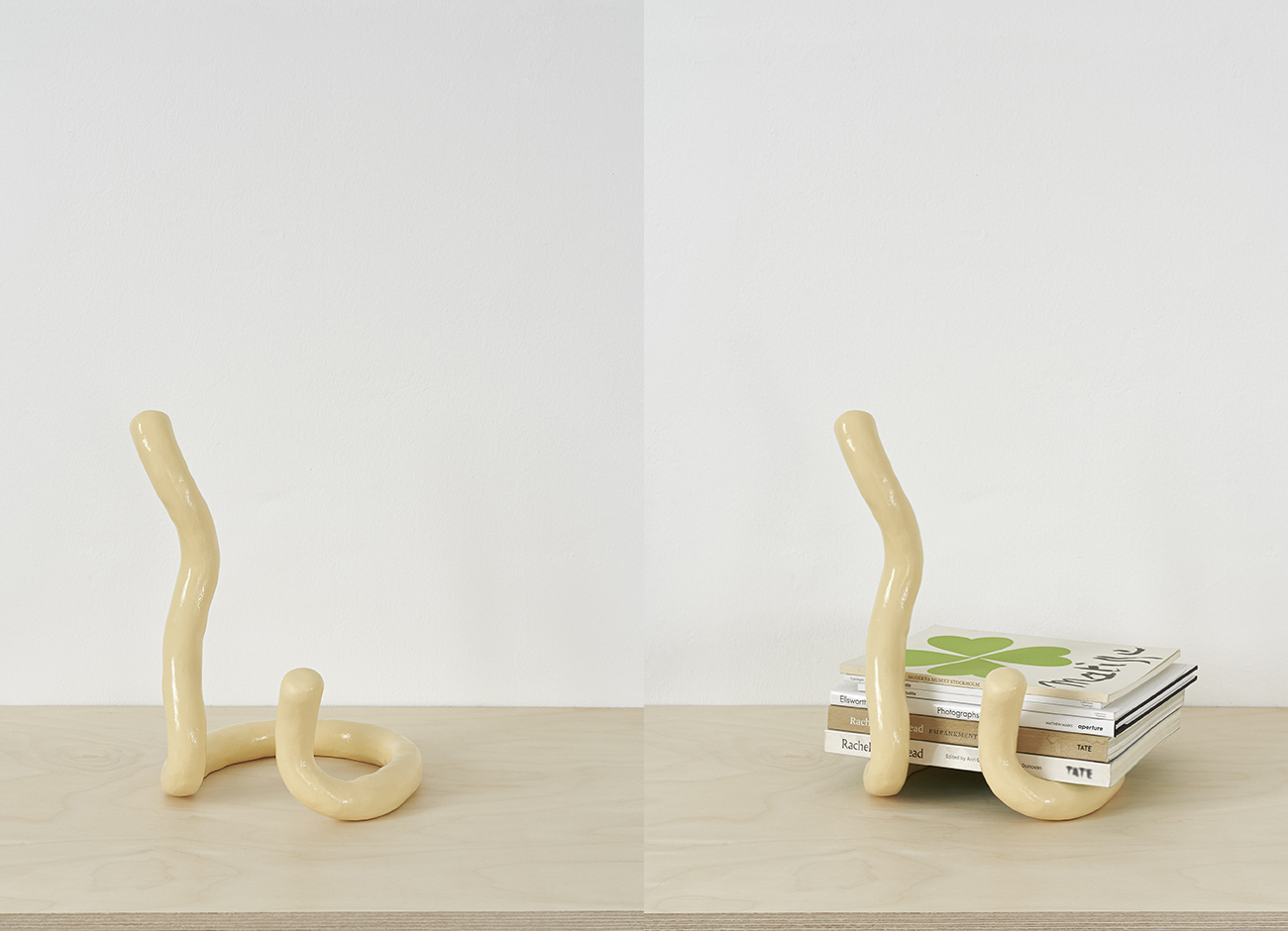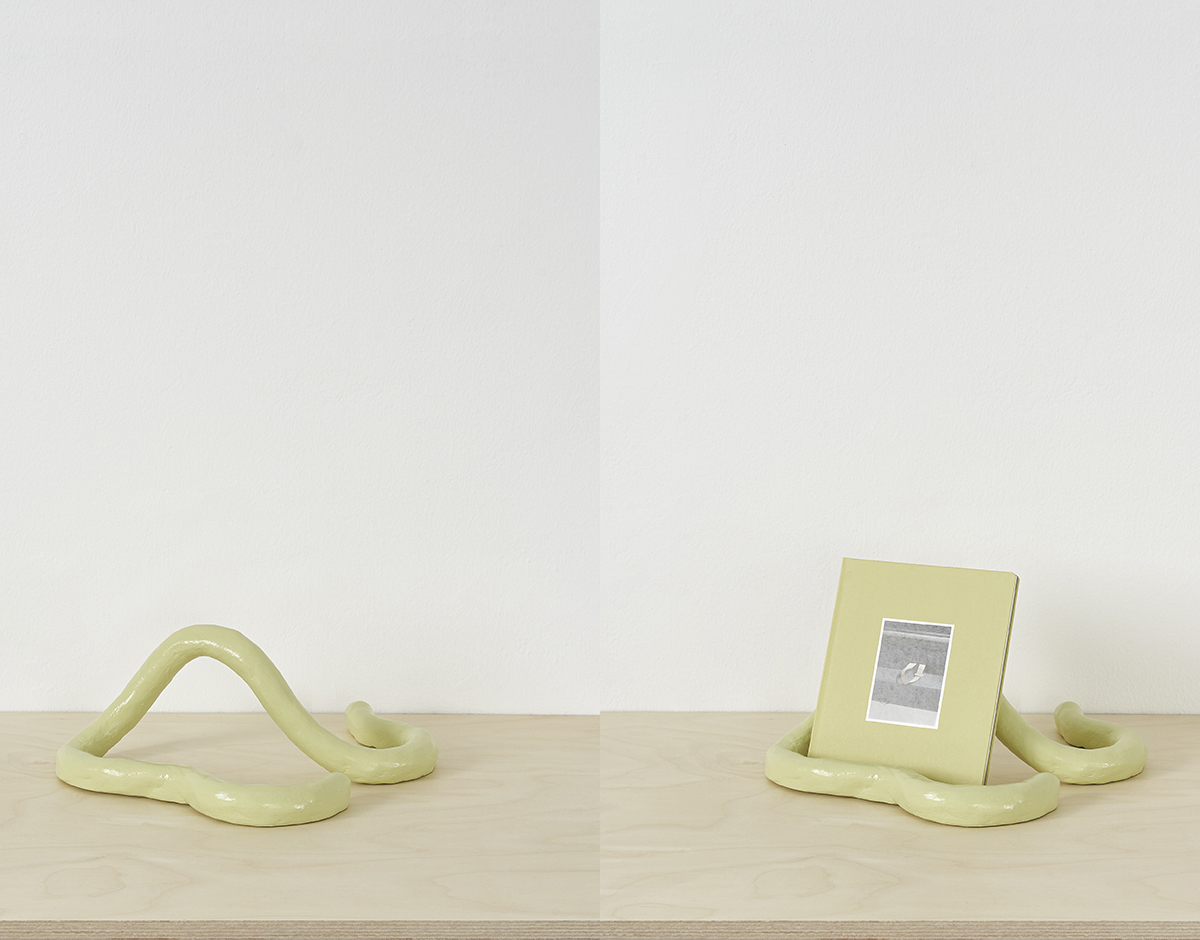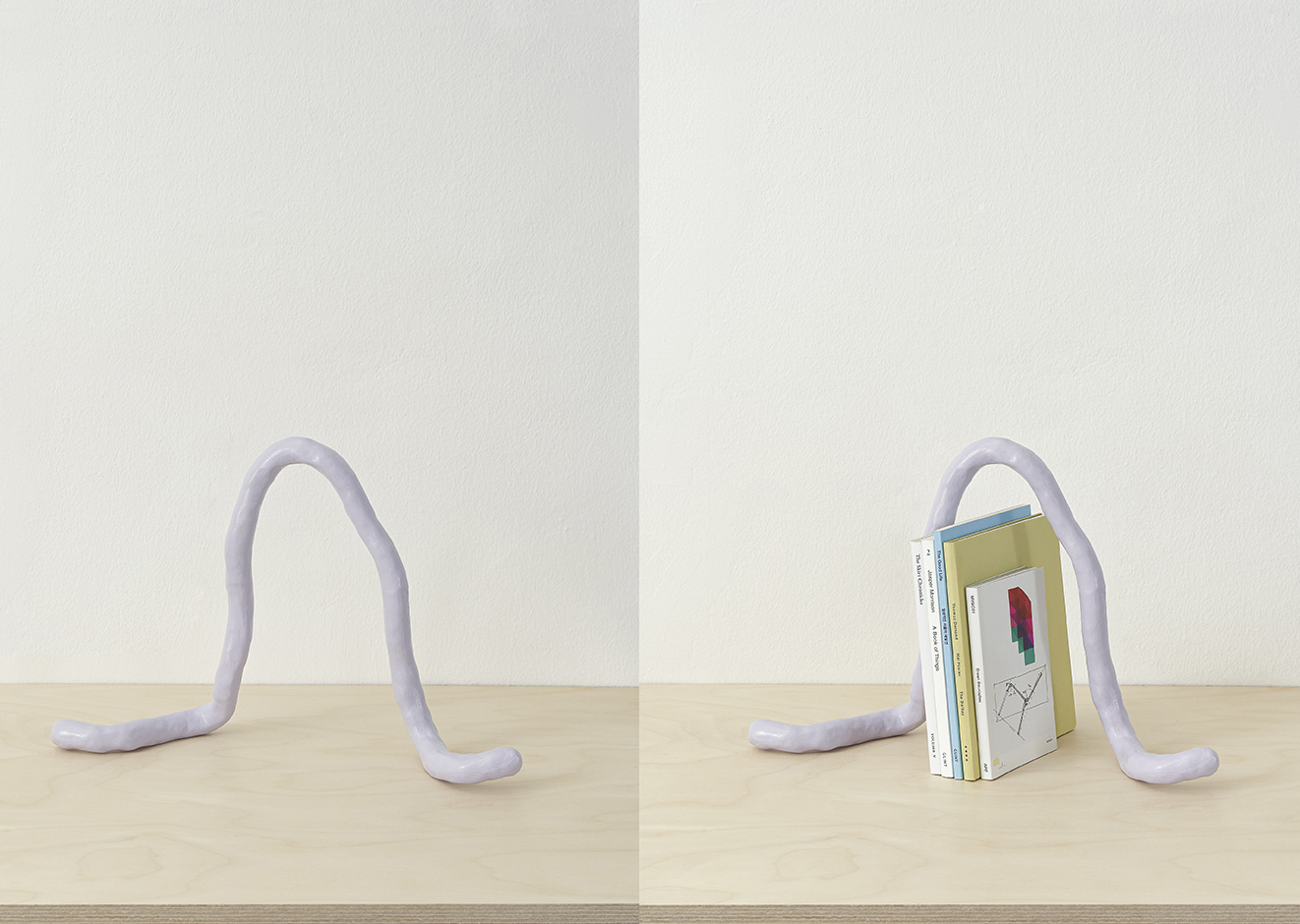 If you're feeling a little aesthetically limited by your conventional bookend, Kuo Duo — a Seoul-based duo founded in 2020 by Yoomin Maeng and Hwachan Lee — has just the thing for you. Their new Peace Piece object-slash-artworks can harness your book collection or just sit pretty on the shelf. Either way, we want a few.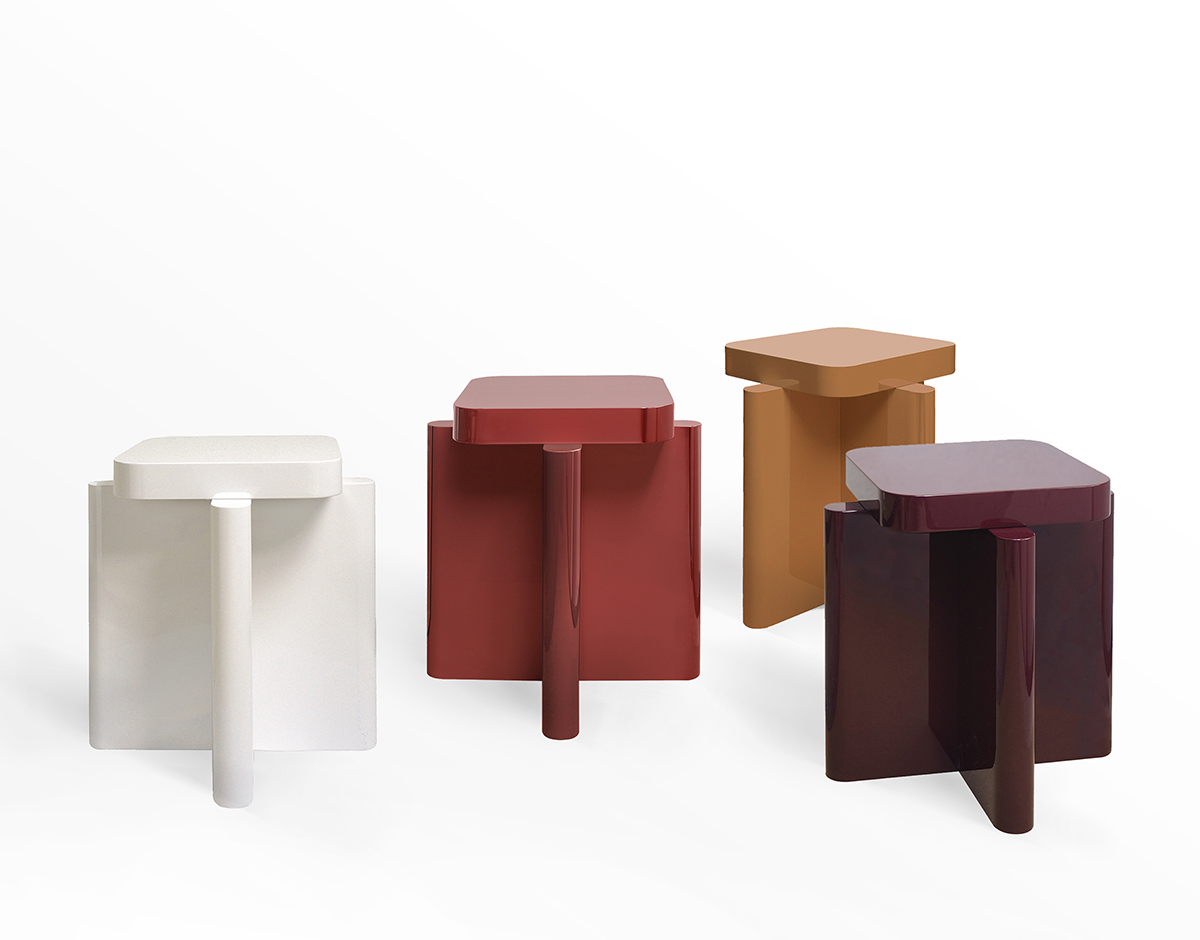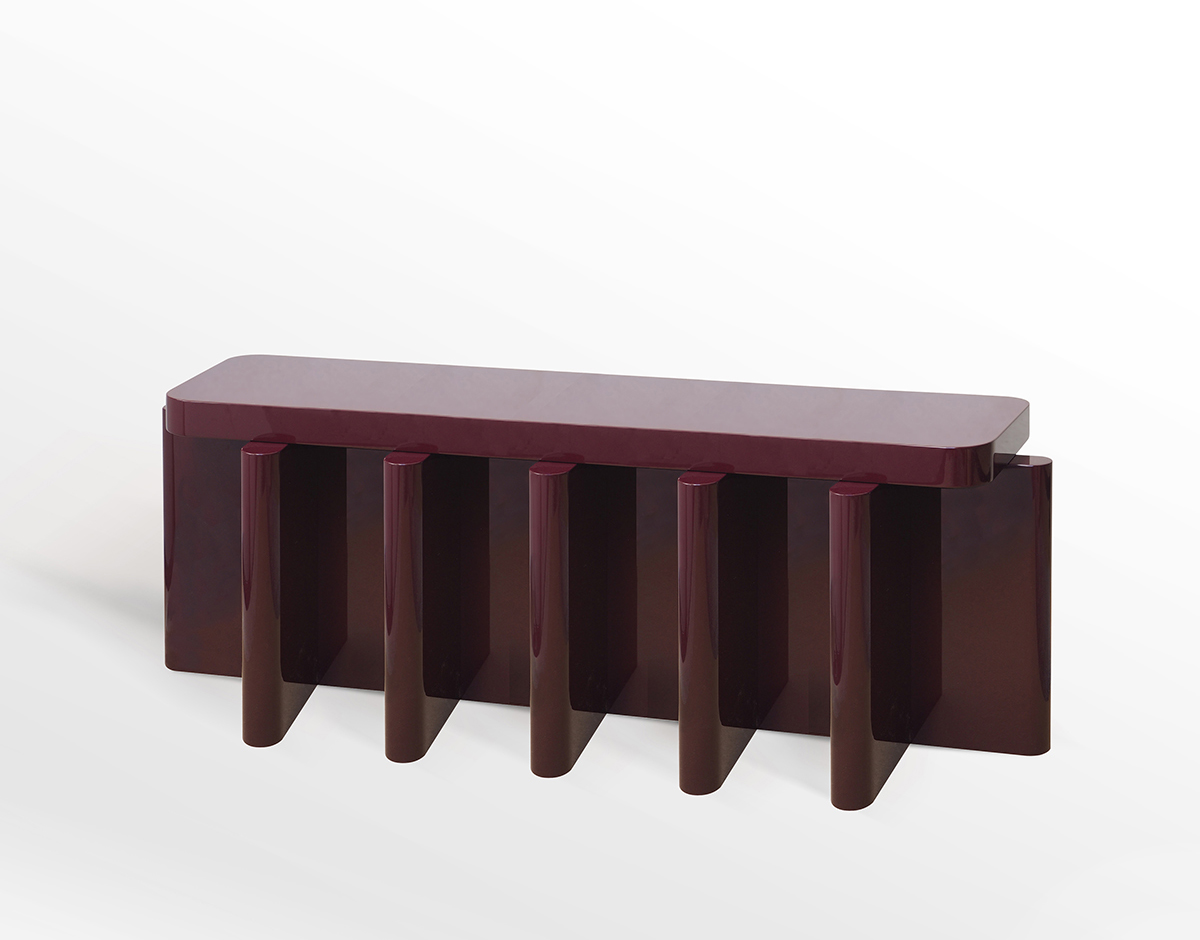 Cara/Davide's latest project, a series of seats, benches, and consoles for the Venetian furniture brand Portego, is the kind of high-concept meets traditional craftsmanship work we've come to expect from the South African-Italian duo. Dubbed Spina, the system is formed of a series of intersecting wooden planes holding aloft a thick, altar-like plinth and comes in glossy lacquered purple, rose, and yellow.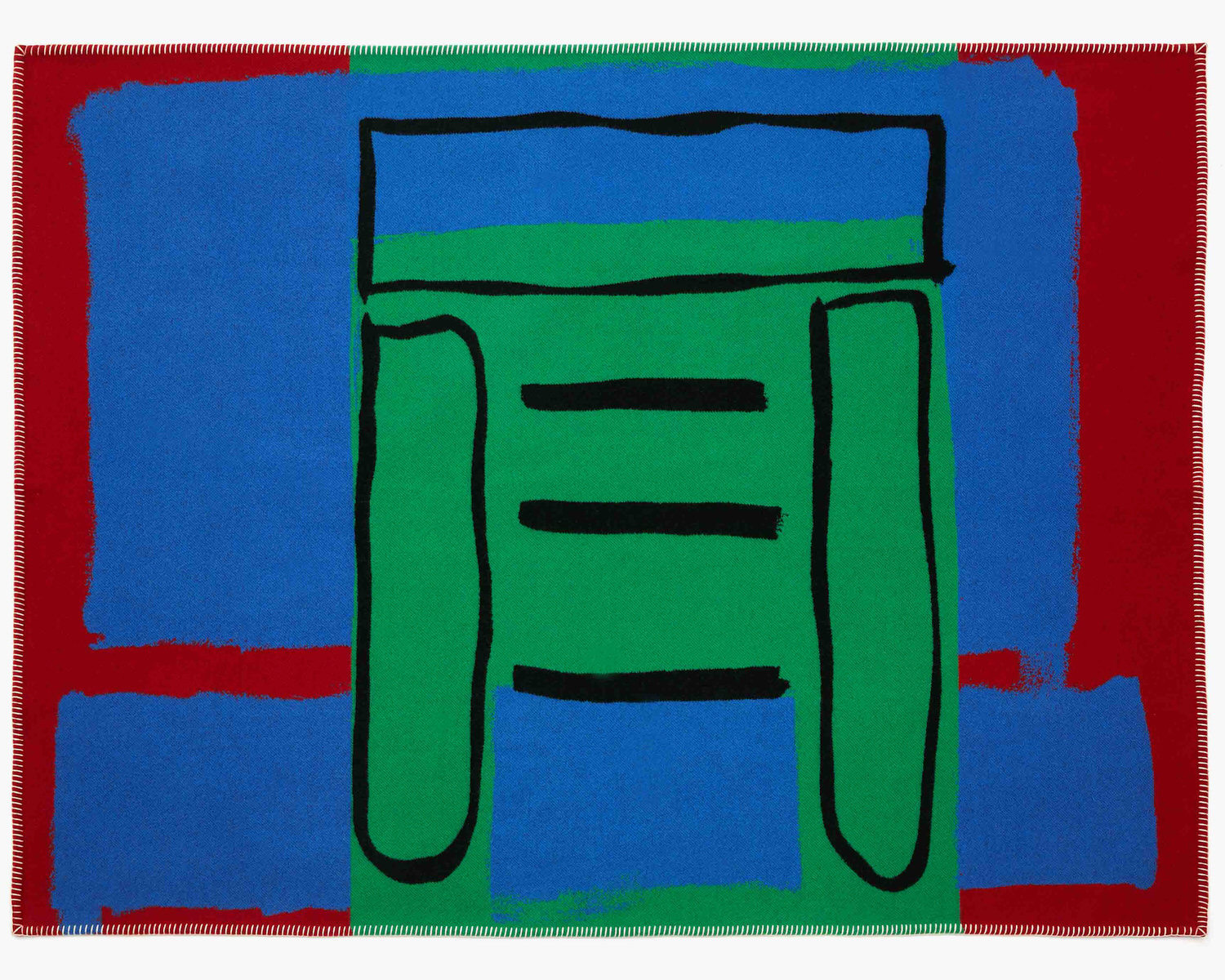 Jonathan Anderson's reign at the helm of Loewe has largely been defined by his champion of craft, founding the Loewe Craft Prize in 2016 to support makers. So it's no surprise he's doing something similar with his own brand, JW Anderson. At his AW 21 show, Anderson debuted a series of hand-knit blankets designed in collaboration with Kenyan-British studio potter, Dame Magdalene Anyango Namakhiya Odundo DBE and Mississippi-born ceramic sculptor and performance artist, Shawanda Corbett. Super into the hand-sketched drawings intarsia woven into the textiles, as well as their bright color palettes.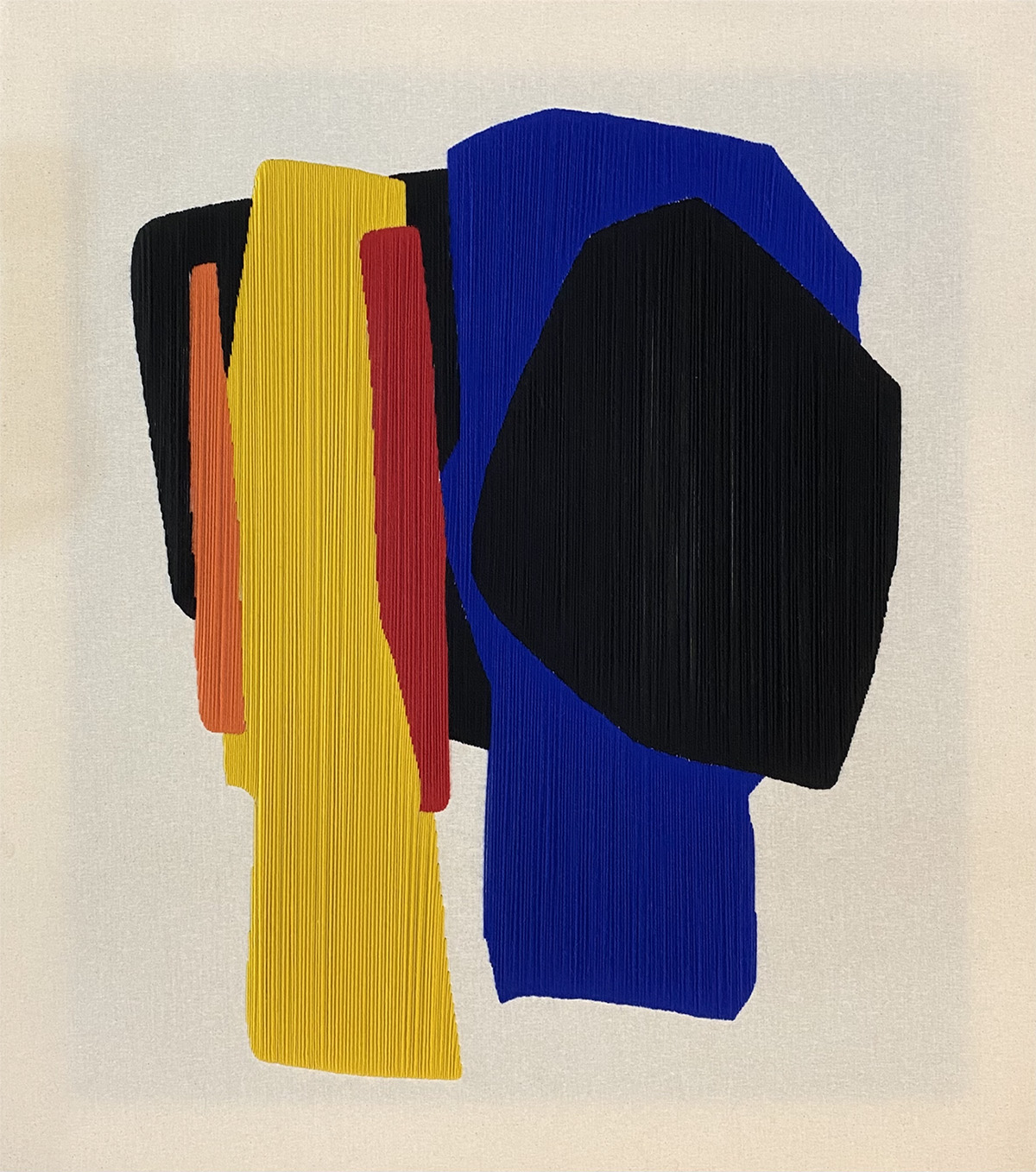 These tapestries by Ukrainian-born, Tuscany-based artist Olga Ermol popped into our inbox recently and we love what she's doing with yarn on canvas. "Having a background in product, interior & graphic design," she writes of her practice, "thread has allowed me to blend the fields a little bit, and create something both artistic yet decorative with a potential to be functional, while I play around with shape, transitions & color synergies."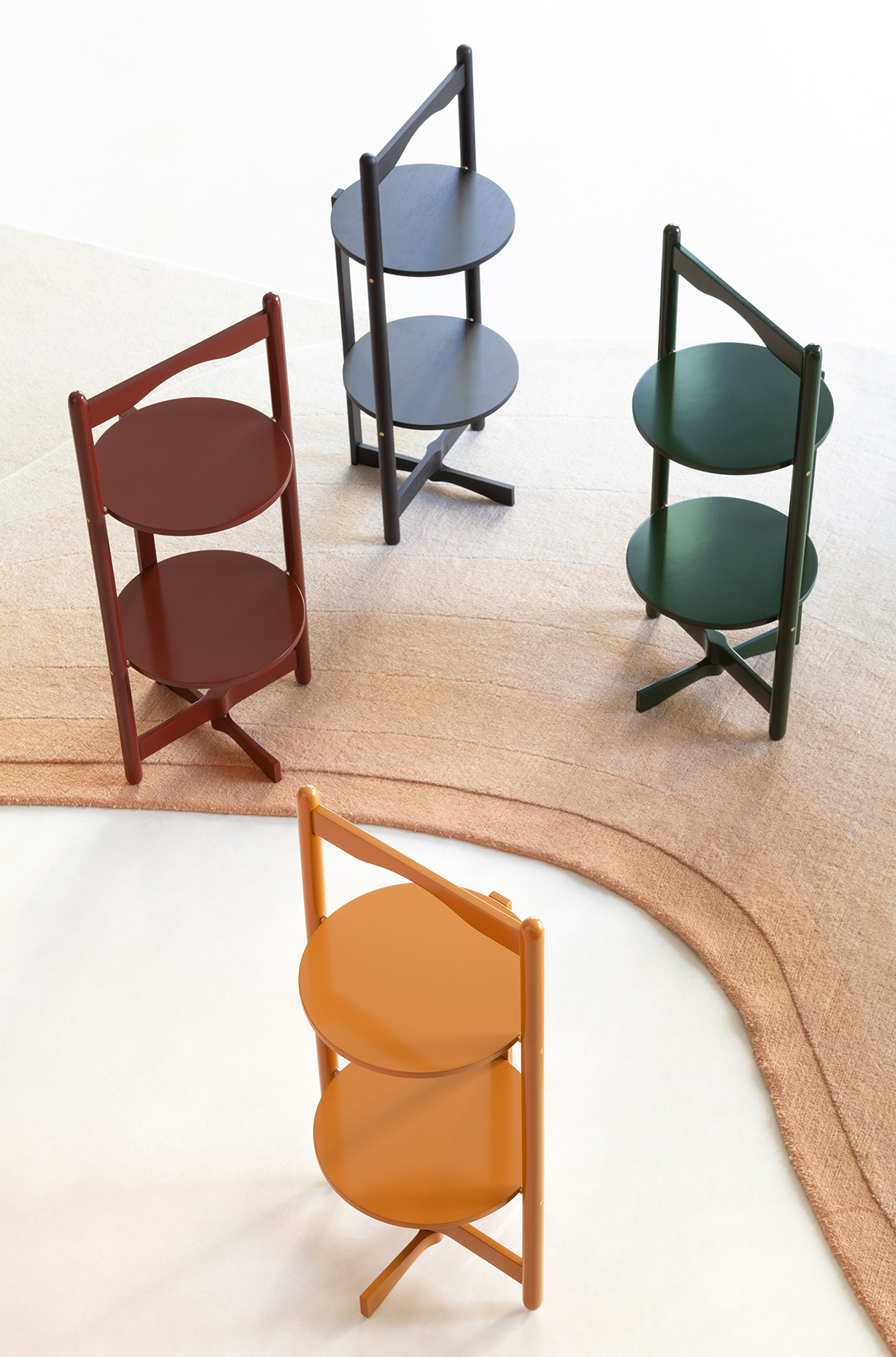 Acerbis is another brand that has been doing rereleases right lately (if you will recall). Case in point, the newly launched Florian side table originally designed by Vico Magistretti in 1989. The table, which folds flat and can be hung up on a hook, was inspired by a broom handle. Acerbis creative directors Francesco Meda and David Lopez Quincoces slightly modernized the design by using ash wood and adding brass hardware.
Shopping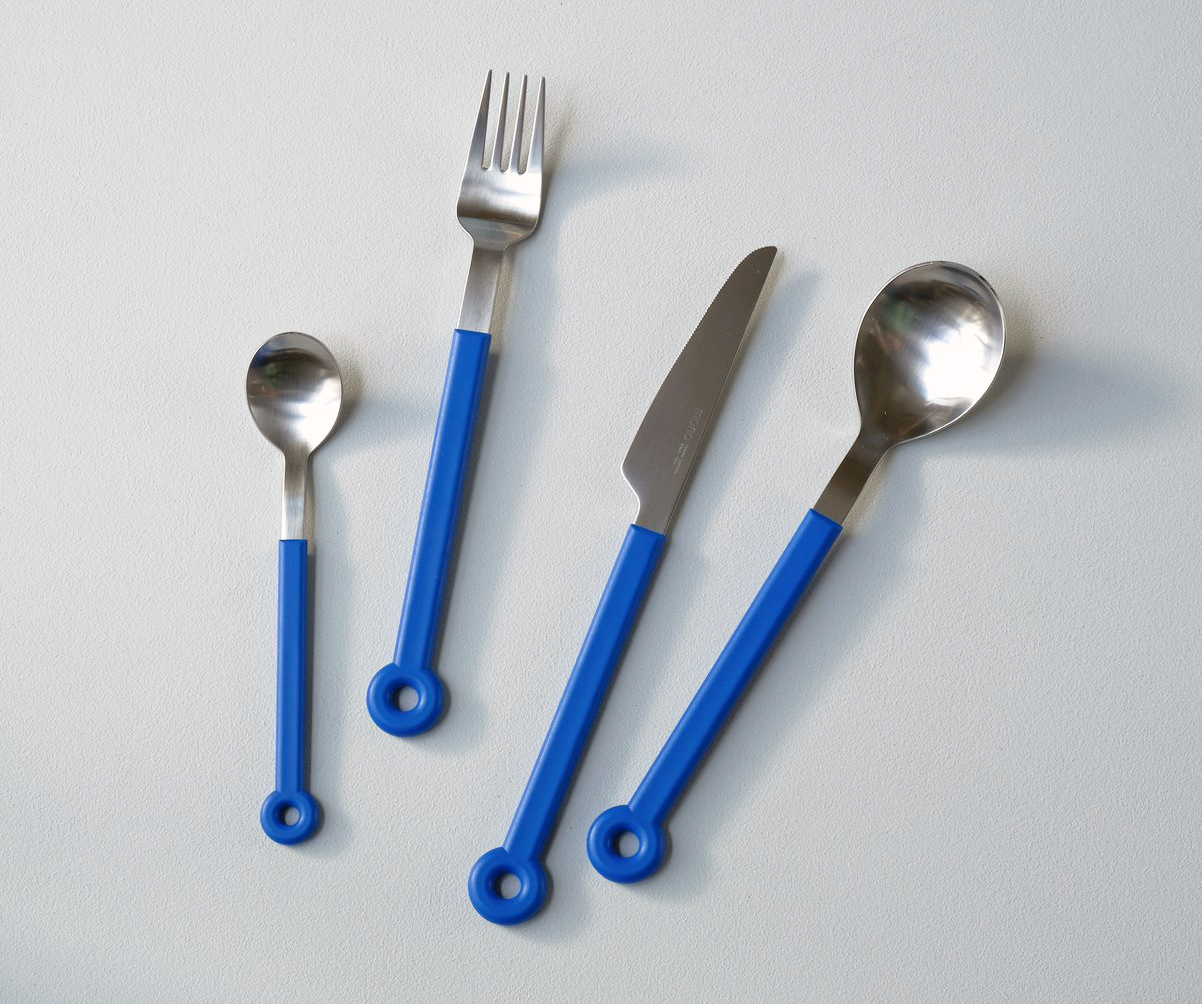 Even after Jill's big "cool flatware" story from last year, we're still coming across sets we absolutely love. For example, the Mono Ring collection, which was originally launched in 1962 and had, apparently, sold over 1,000,000 pieces back then. Discontinued in the '90s, Berlin-based designer Mark Braun has just brought it back with the help of (92-year-old!!) original designer Peter Raacke. (Speaking of product round-ups that just keep giving, how are these ice cream and fennel candles, also from Kiosk 48th?)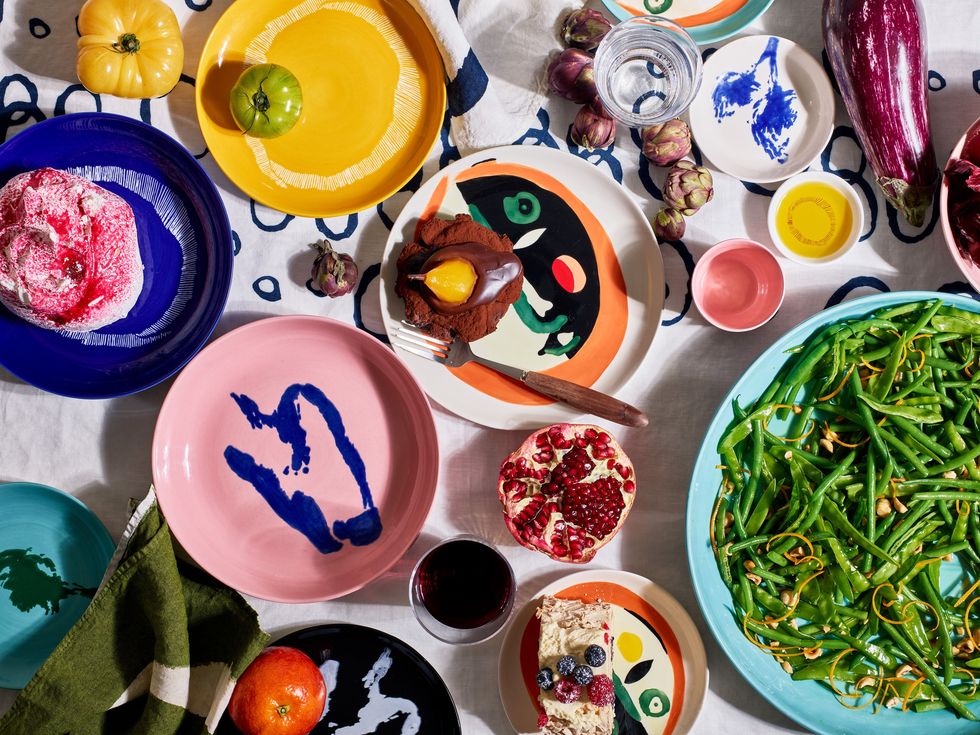 In my five years living in London, I only visited famed chef Ottolenghi's Islington cafe once, brought there by the chic ex-publisher I worked for, who had a silver bob and lived in the Barbican. Meaning I will forever associate the Israeli-British chef's Mediterranean salads with unattainable English bougieness. I no longer live in London, nor am I technically allowed to travel there until borders open, but until then I can channel that same experience with the restaurant's new line of colorful tableware, which is actually quite fun.
Interiors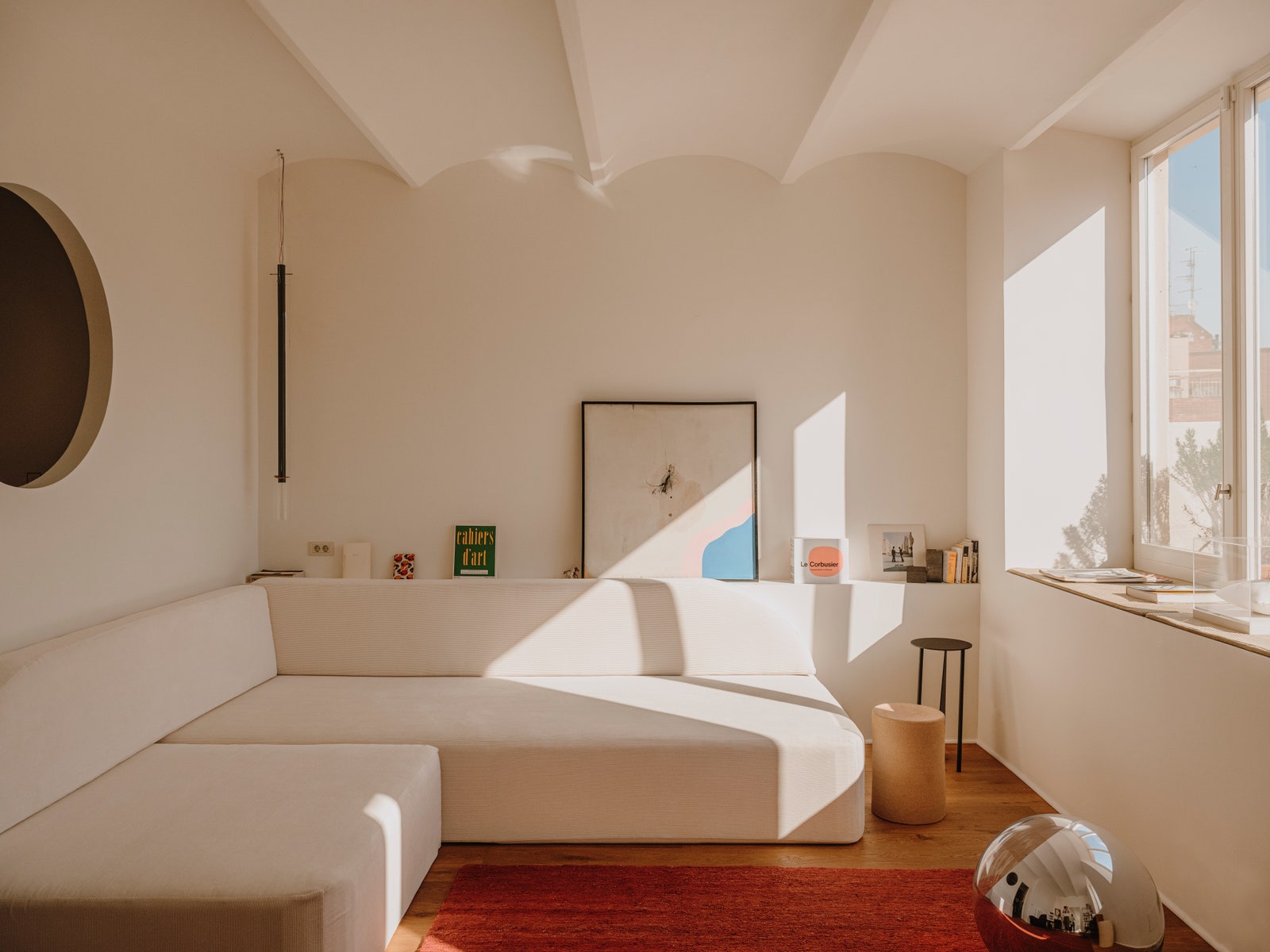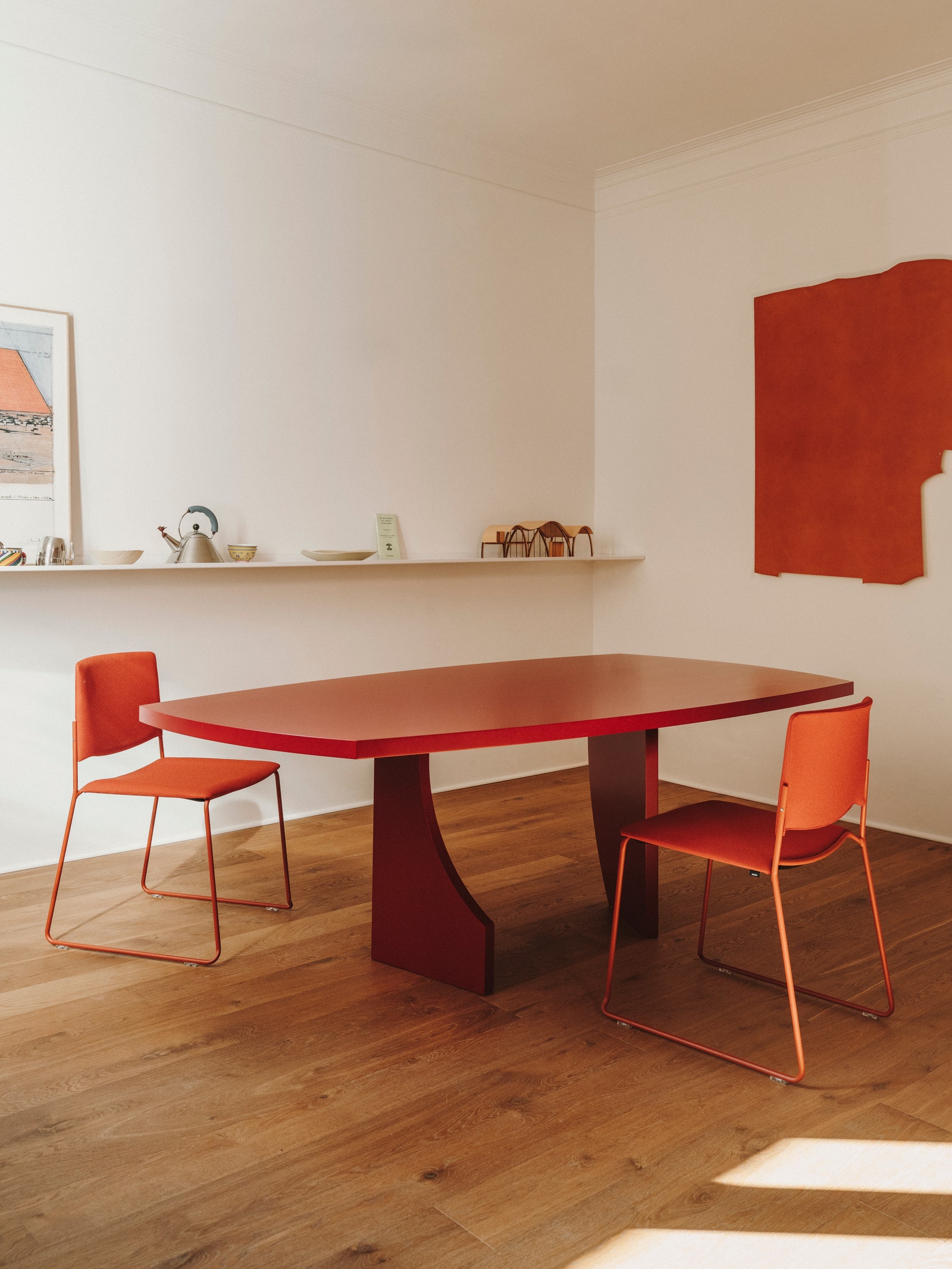 A great interior this week is this ultra narrow house in Barcelona that popped up on Clever. I love the way RRIO Architecture used a small space to their advantage, taking up almost all the square footage in the living room with deep built-in sofas, rather than trying to stuff in furniture that likely wouldn't perfectly fit. Other highlights are the vaulted ceiling and cherry red details, which really pop in the buttery Barcelona sunlight.
Exhibitions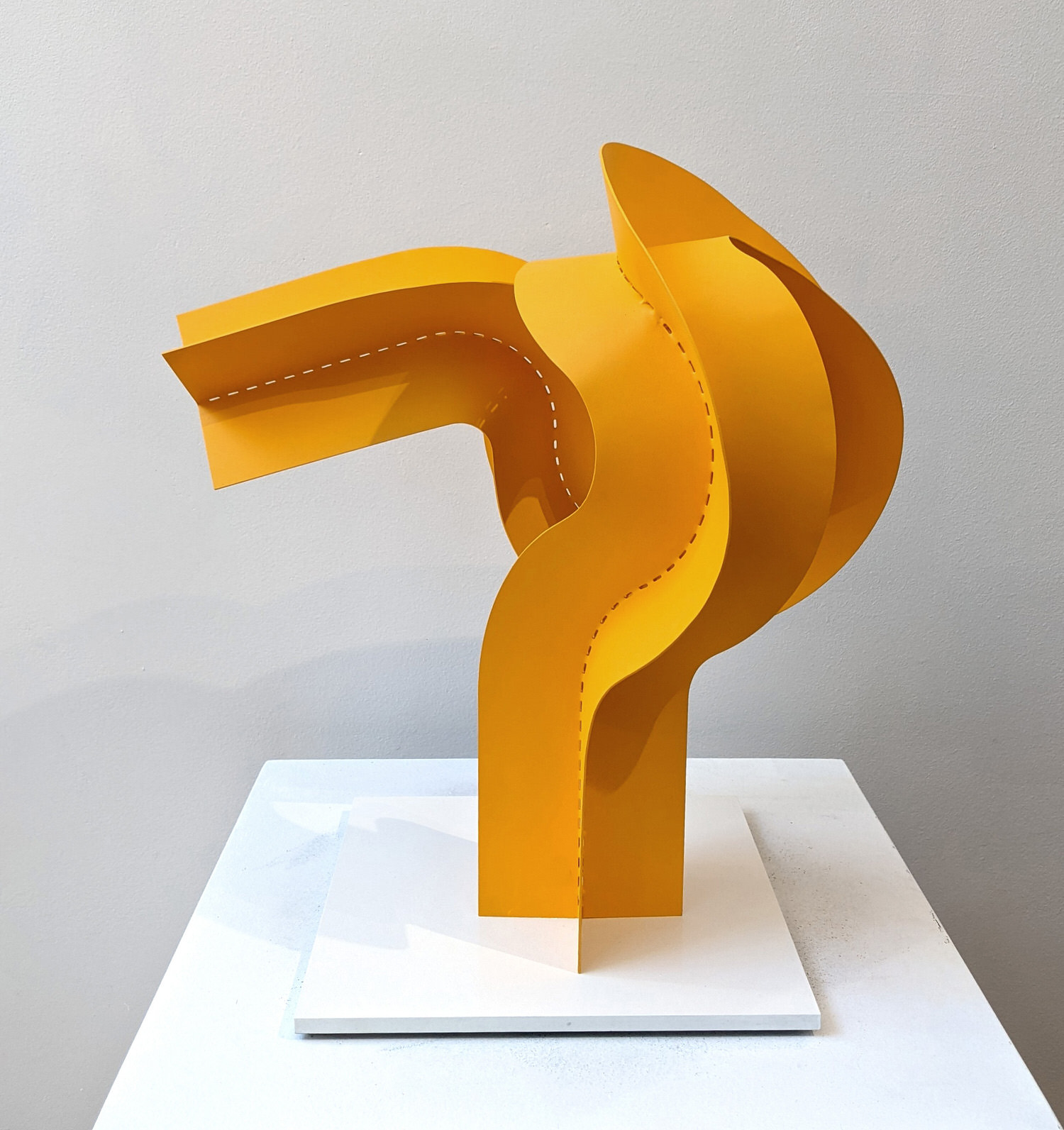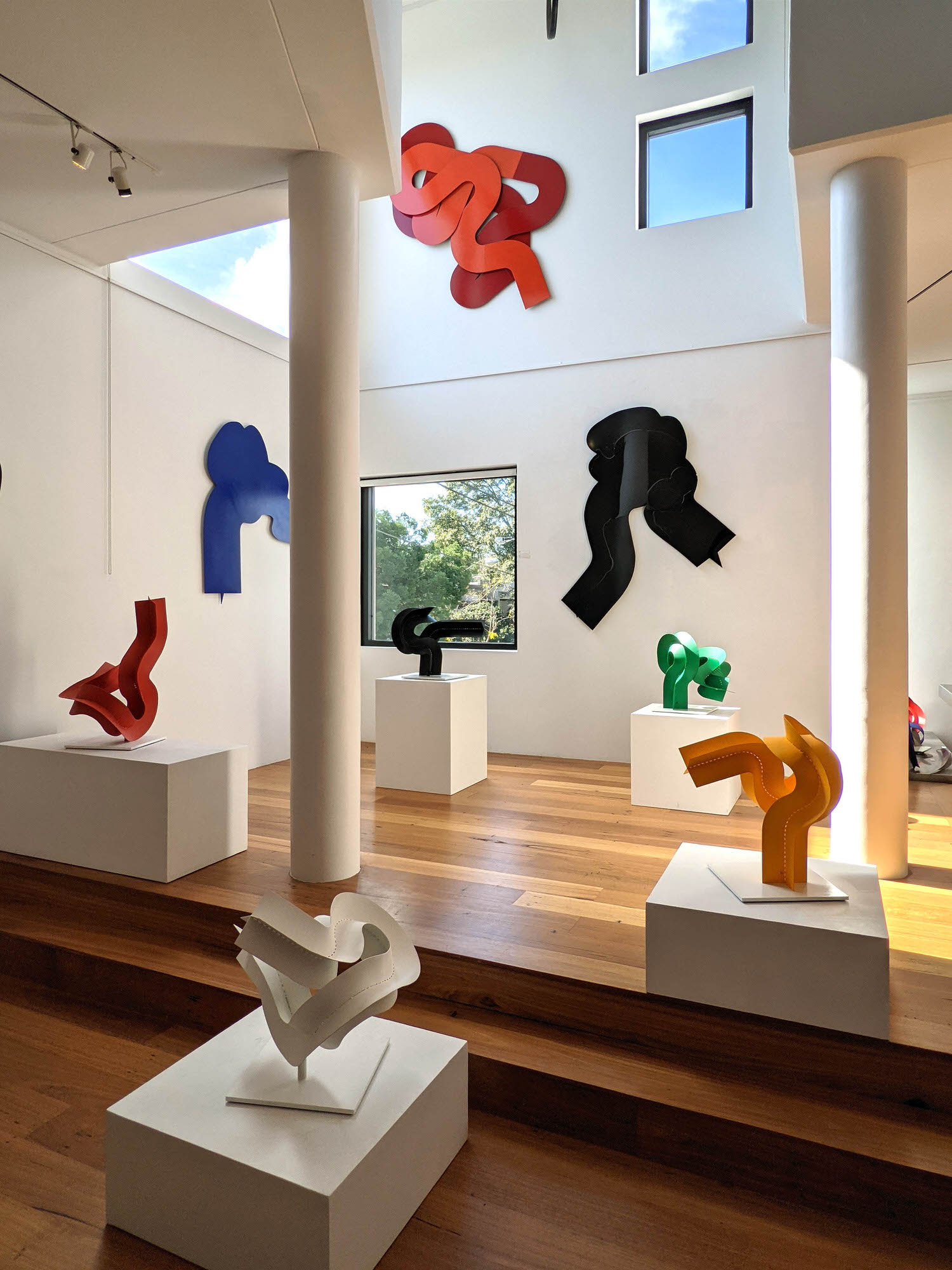 It's been a hot minute since we last wrote about Sydney-based artists Janos Korban and Stefanie Flaubert. Their new exhibition, Dancers, shown here in their Paddington studio, is a real departure from their previous work, which had a decidedly more industrial vibe. We love these new colorful 2D reliefs and twisting sculptures that look as though they're about to float through the studio's skylight.