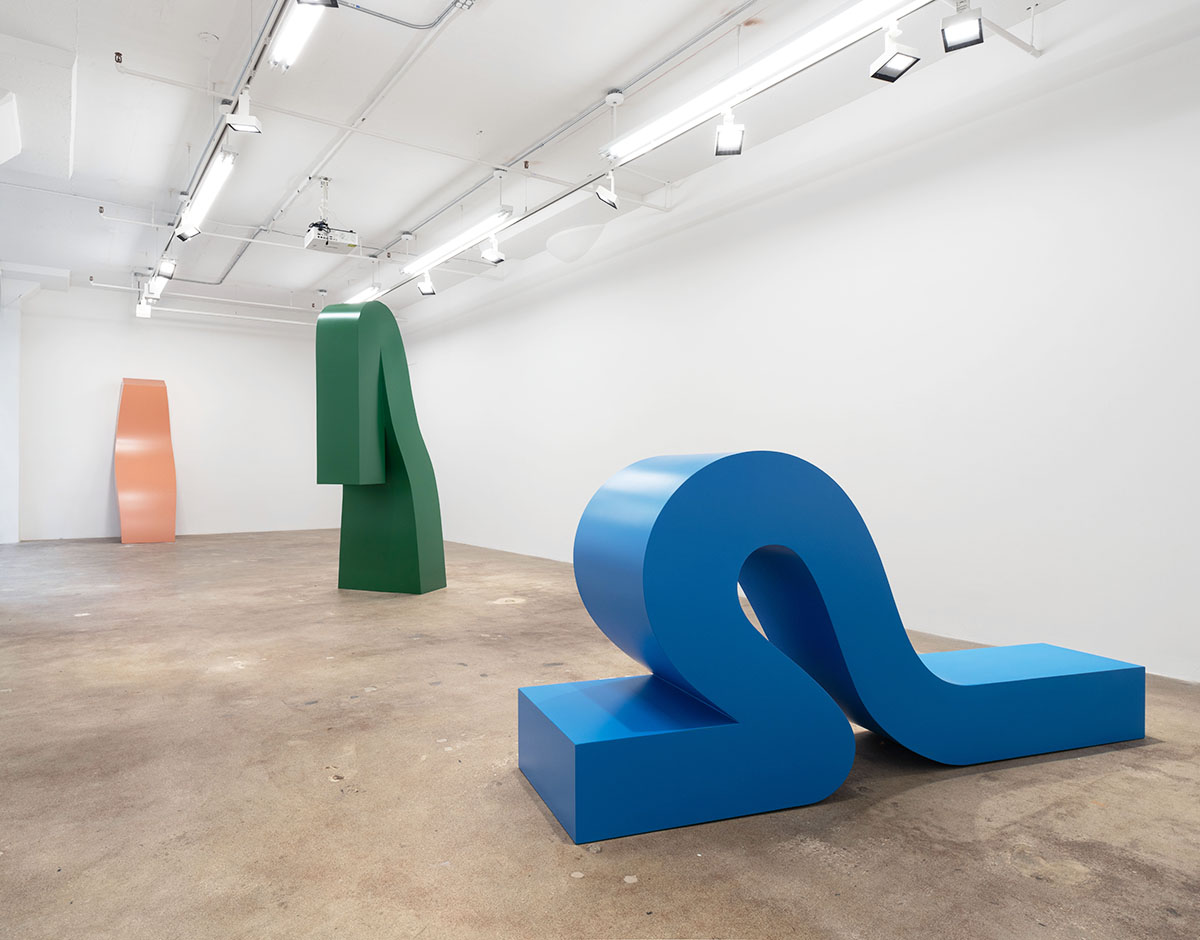 A weekly Saturday recap to share with you our favorite links, discoveries, exhibitions, and more from the past seven days. This week: a two-toned kitchen that reminds us of our favorite character from children's literature, a carpet collection inspired by Calder, and the best teapot we've seen in years.
Exhibitions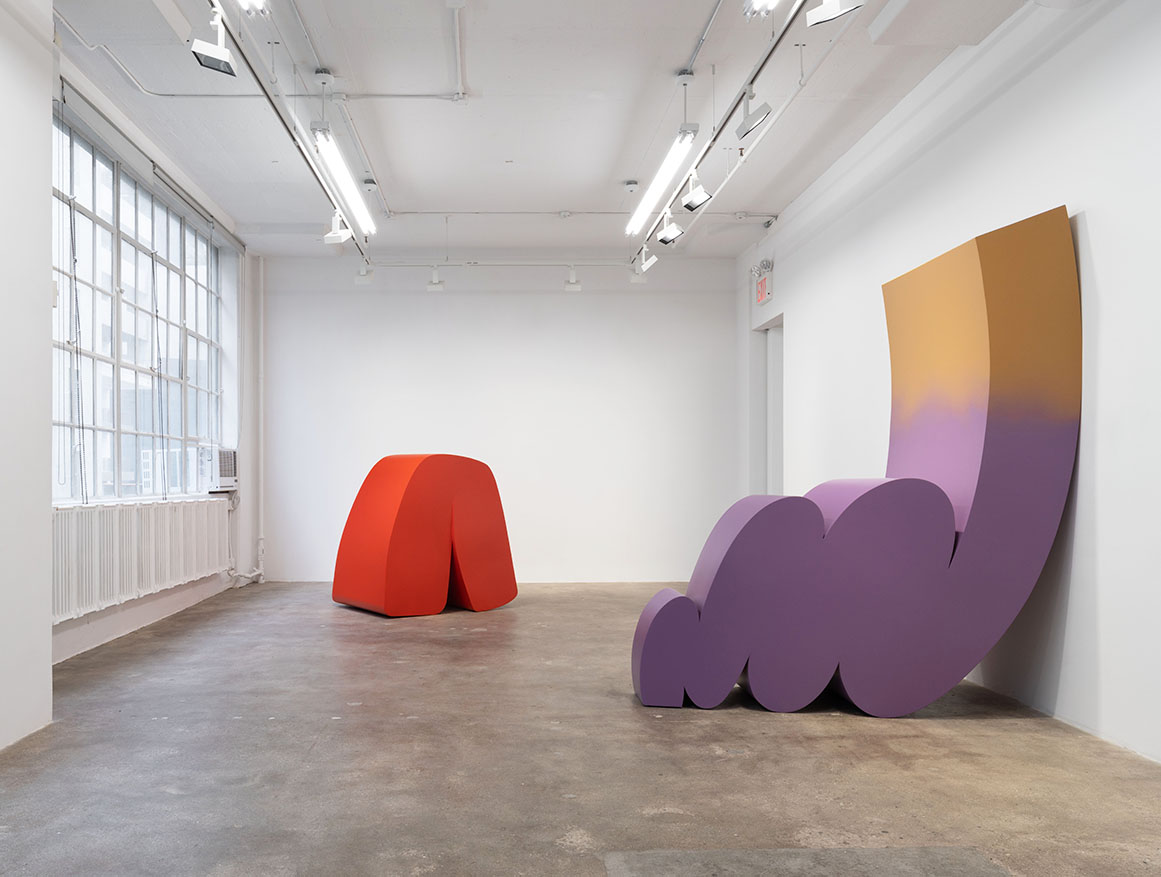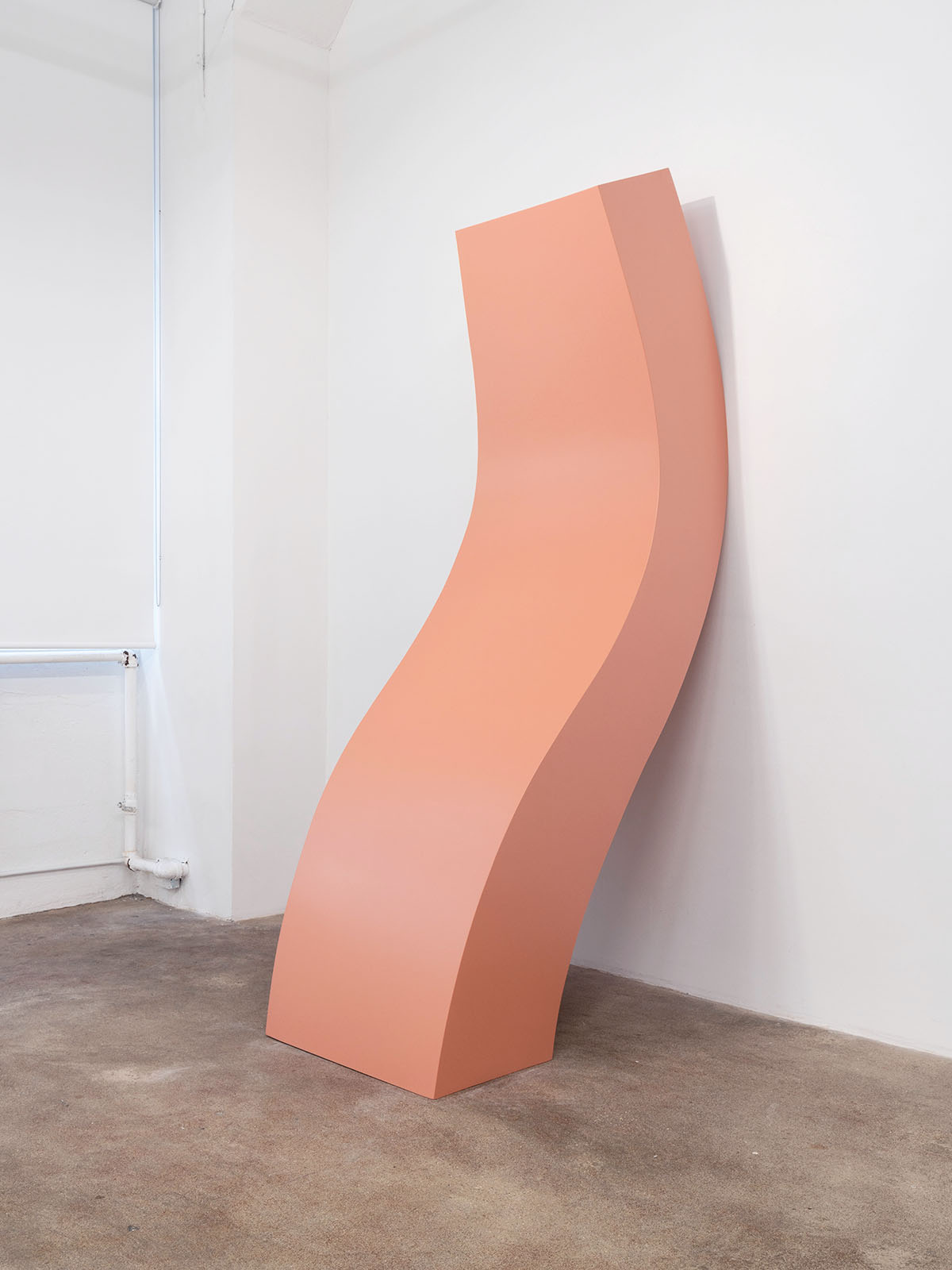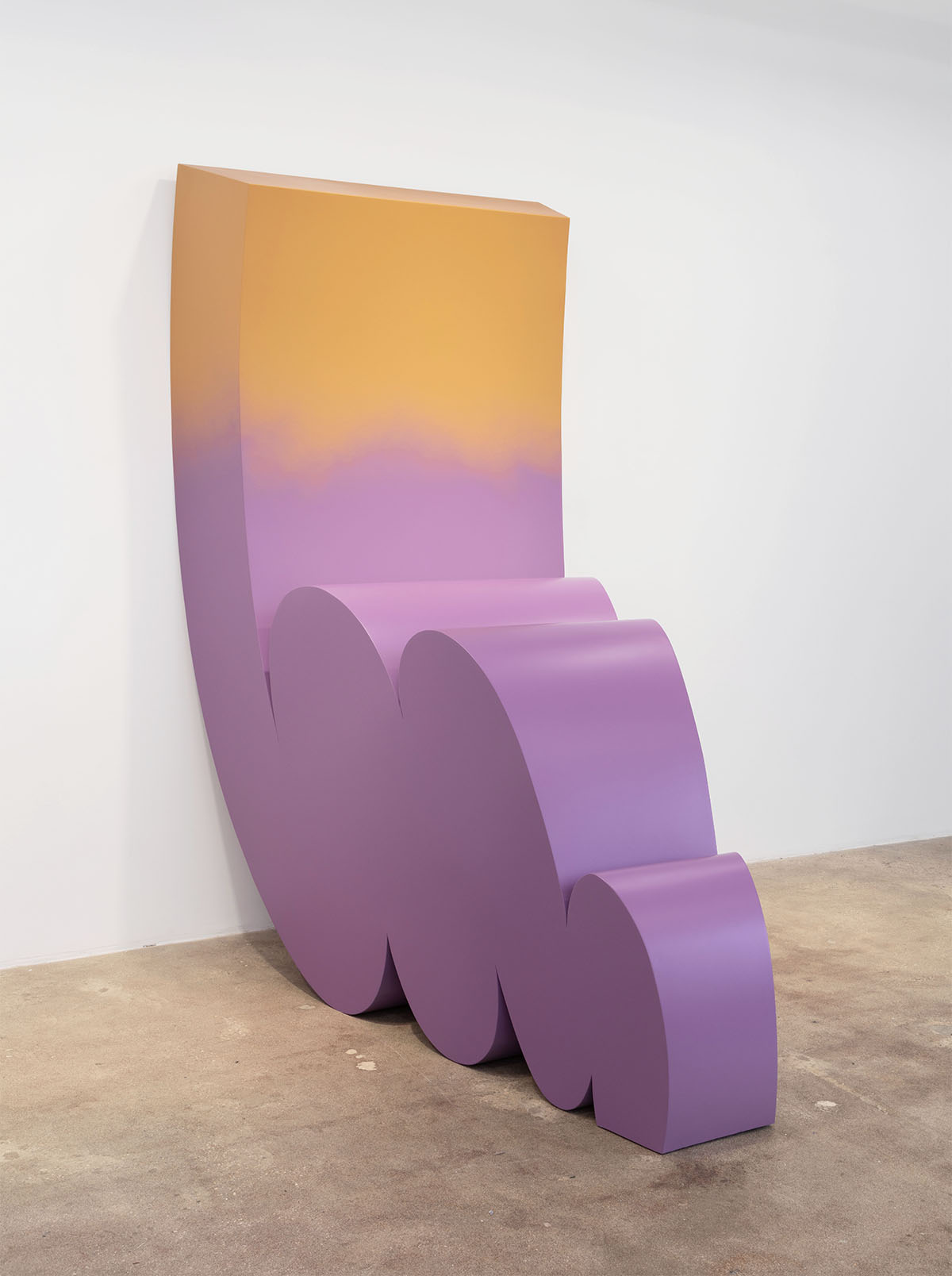 A new Carl D'Alvia show just opened up at Hesse Flatow and it looks like a riot. "Sometimes Sculpture Needs a Break" features a series vaguely anthropomorphized, slumped over squiggles with names like Sap and Loll in colored aluminum, which D'Alvia refers to collectively as Liths. Looks fun!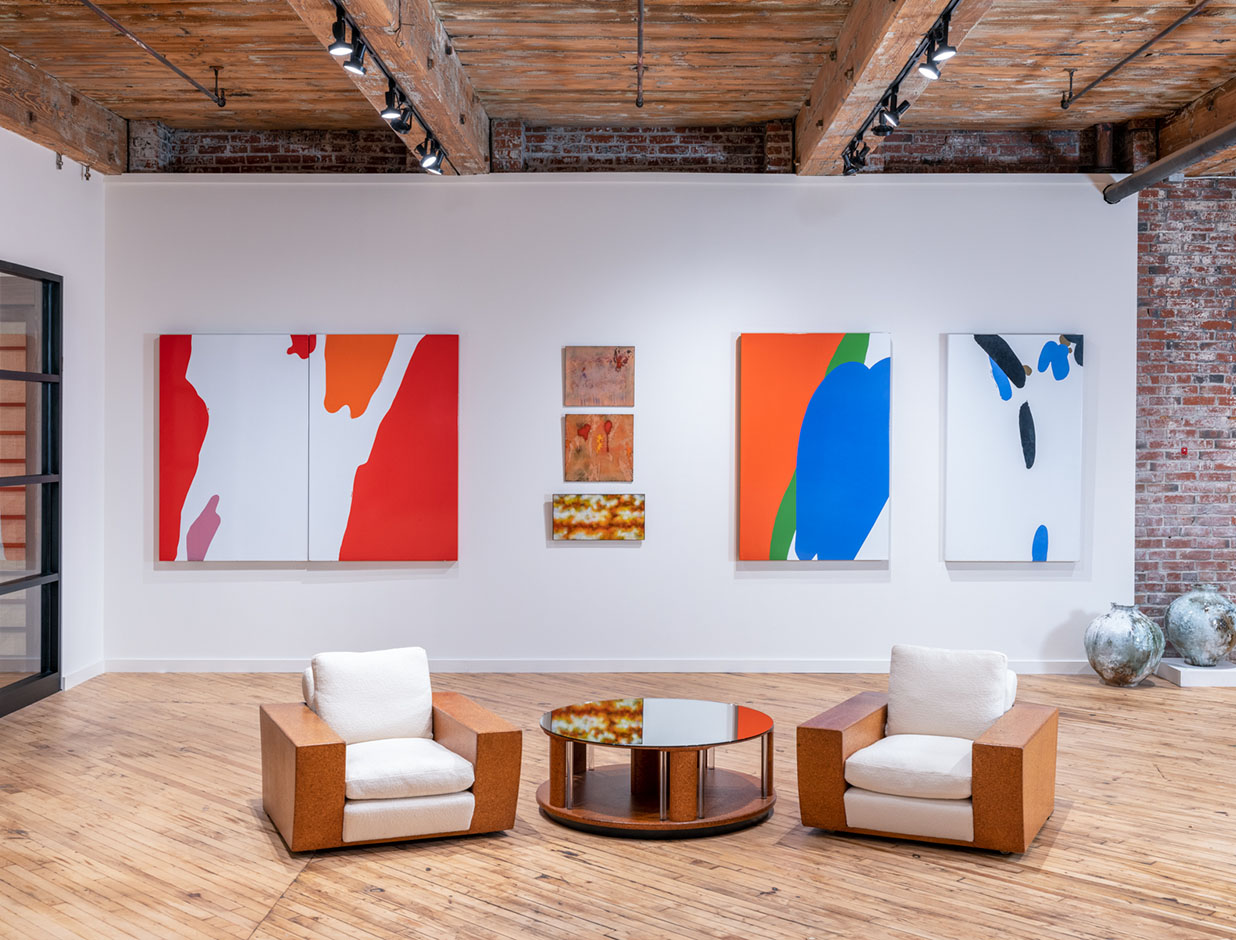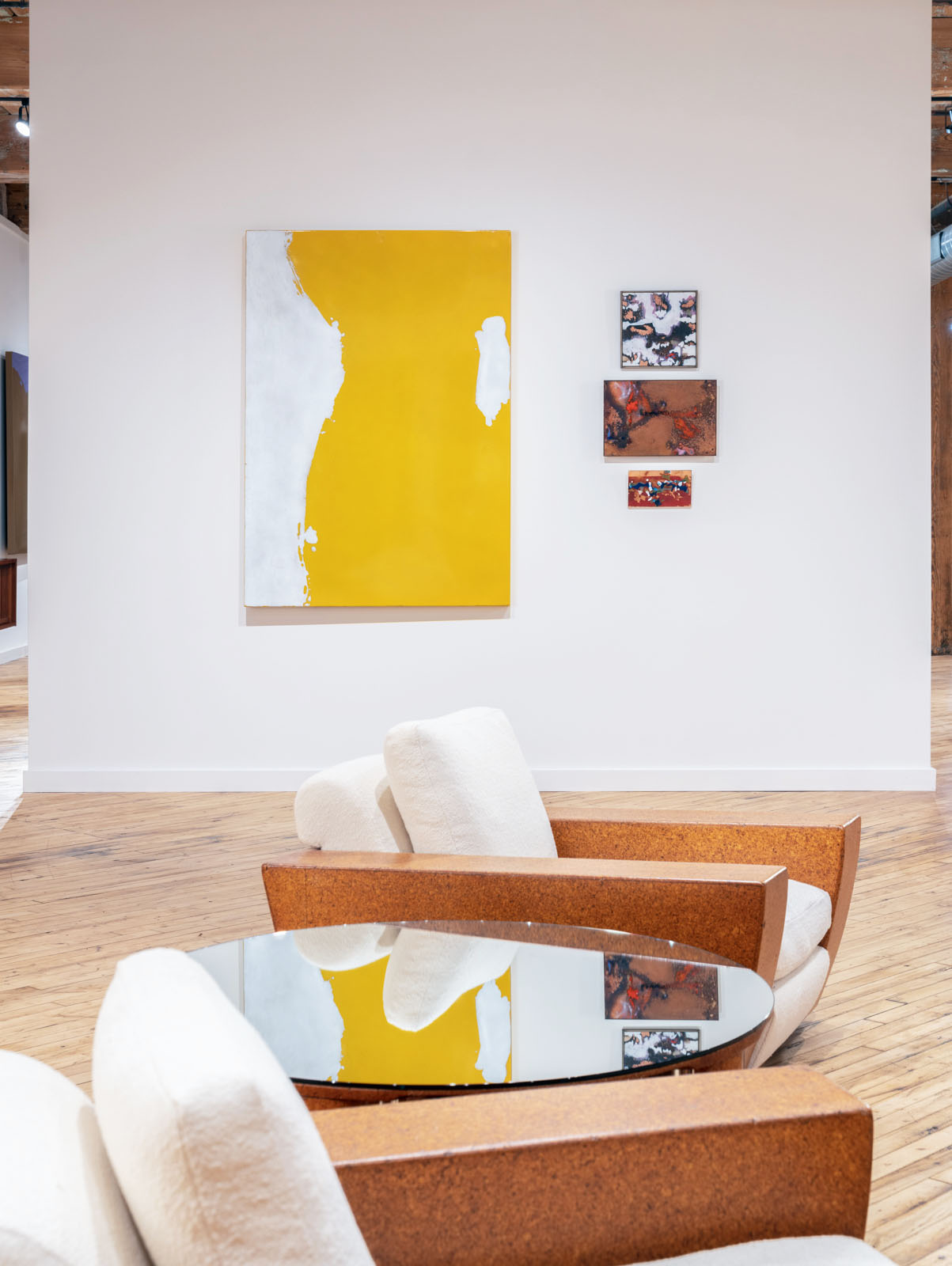 Moderne Gallery in Philadelphia's summer show this year is a retrospective of mid-century Studio Craft pioneer Paul Hammer-Hultberg's. Described as "abstract impressionism in enamel," the exhibition charts Hammer-Hultberg's early experimentations with the material in the 1950s, all the way to his large-scale commissions in the 1980s. Definitely worth a visit.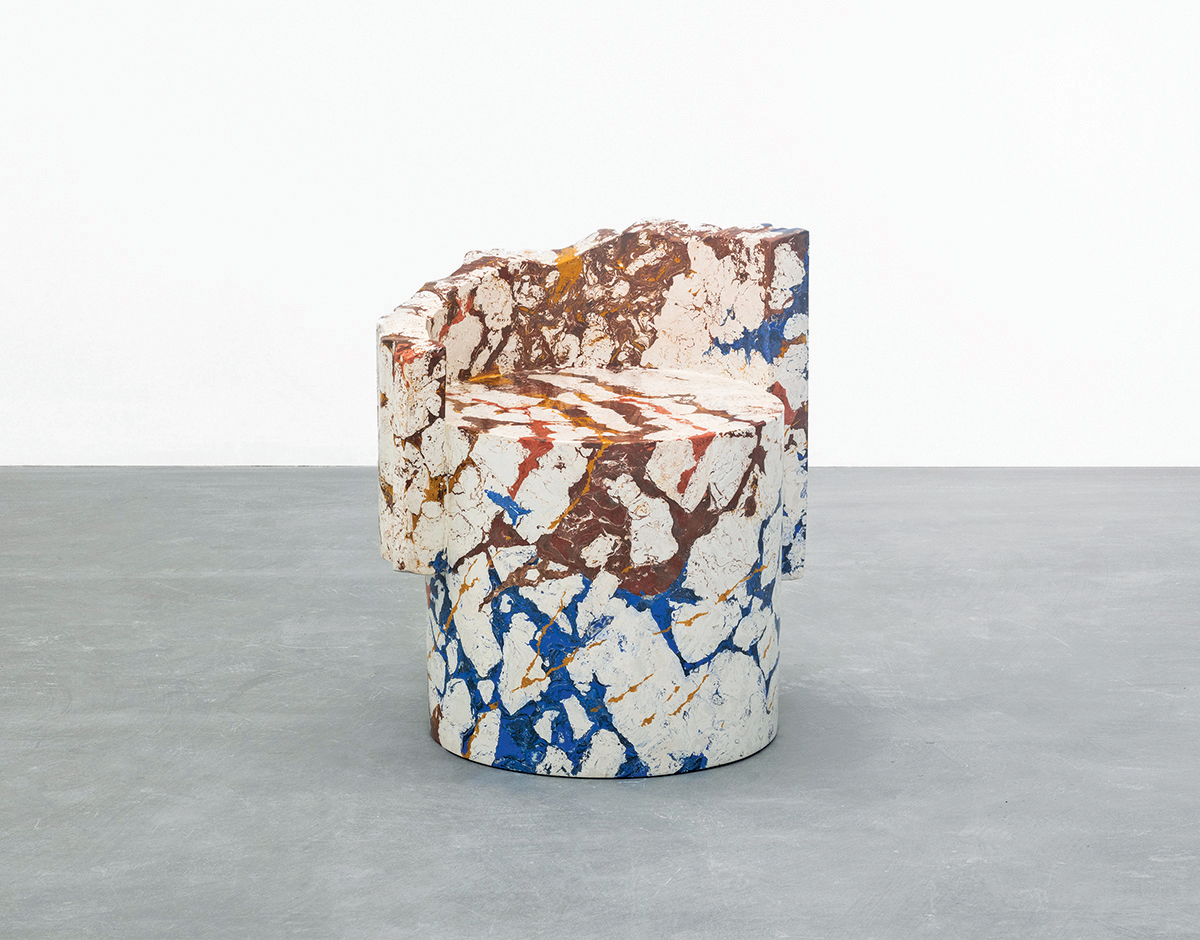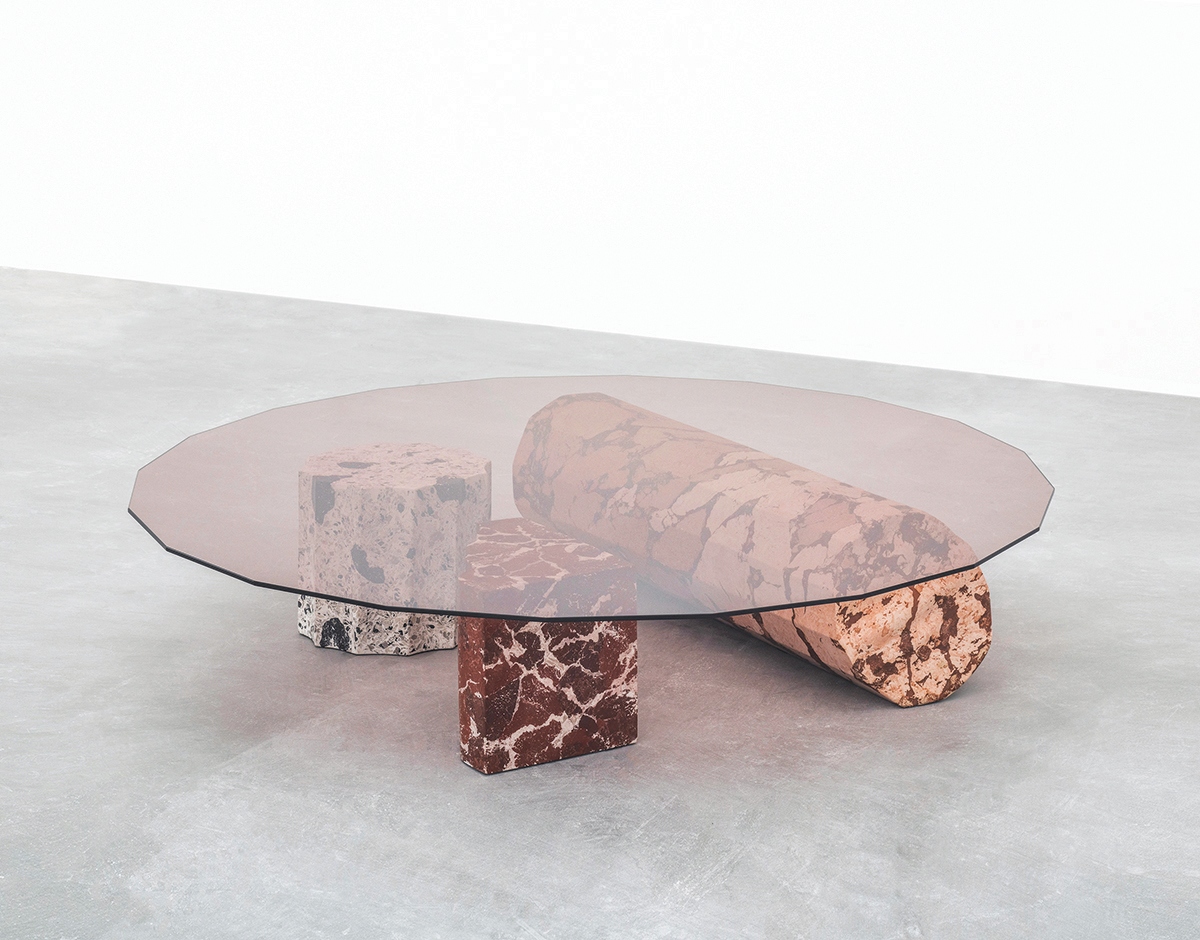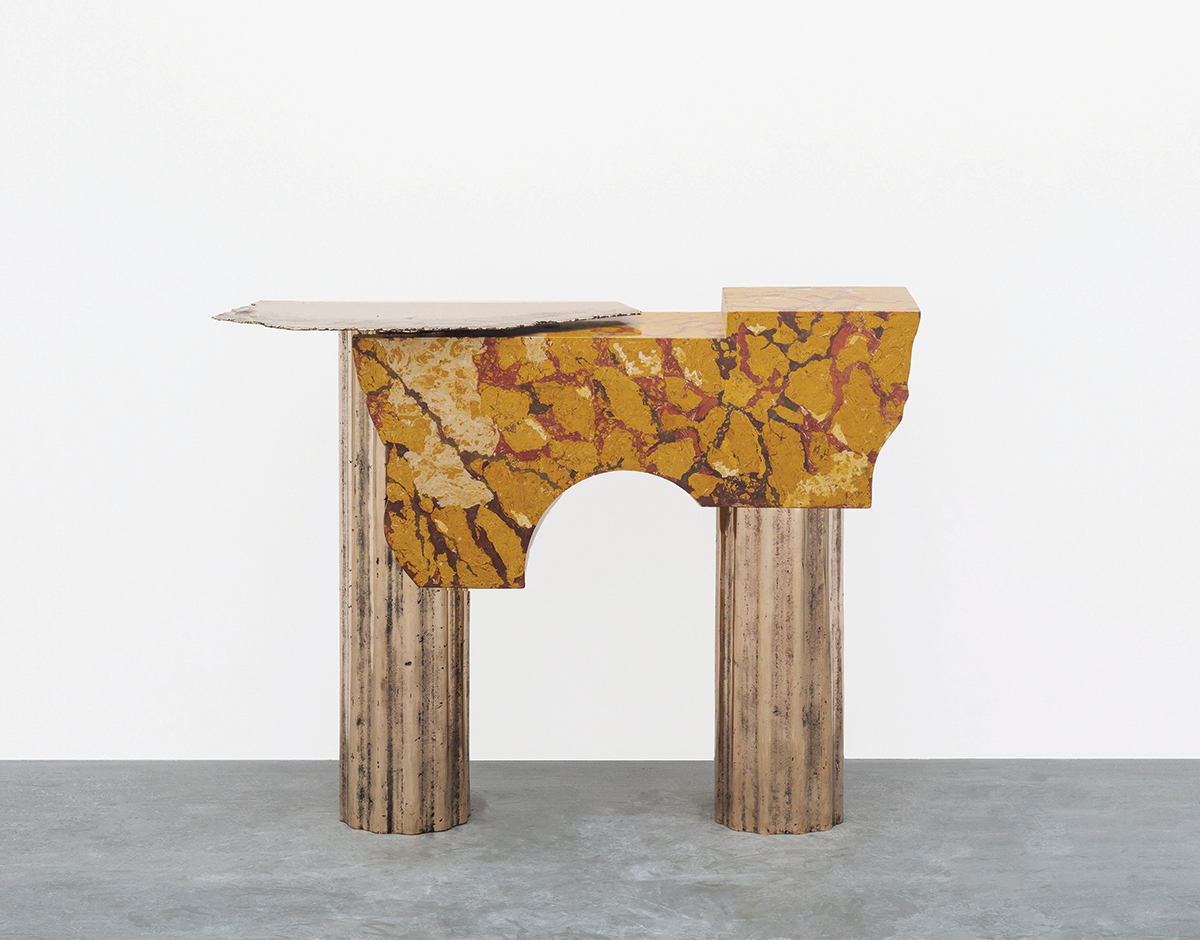 Milanese artist and designer Roberto Sironi brings his monumental "contemporary ruins" in bronze and Marmo Finto to the new Carwan gallery in Athens. Sironi trained with artisans outside of Turin to perfect the faux marble effect he uses in many of his pieces, a practice that dates back hundreds of years but is now almost entirely extinct.
Interiors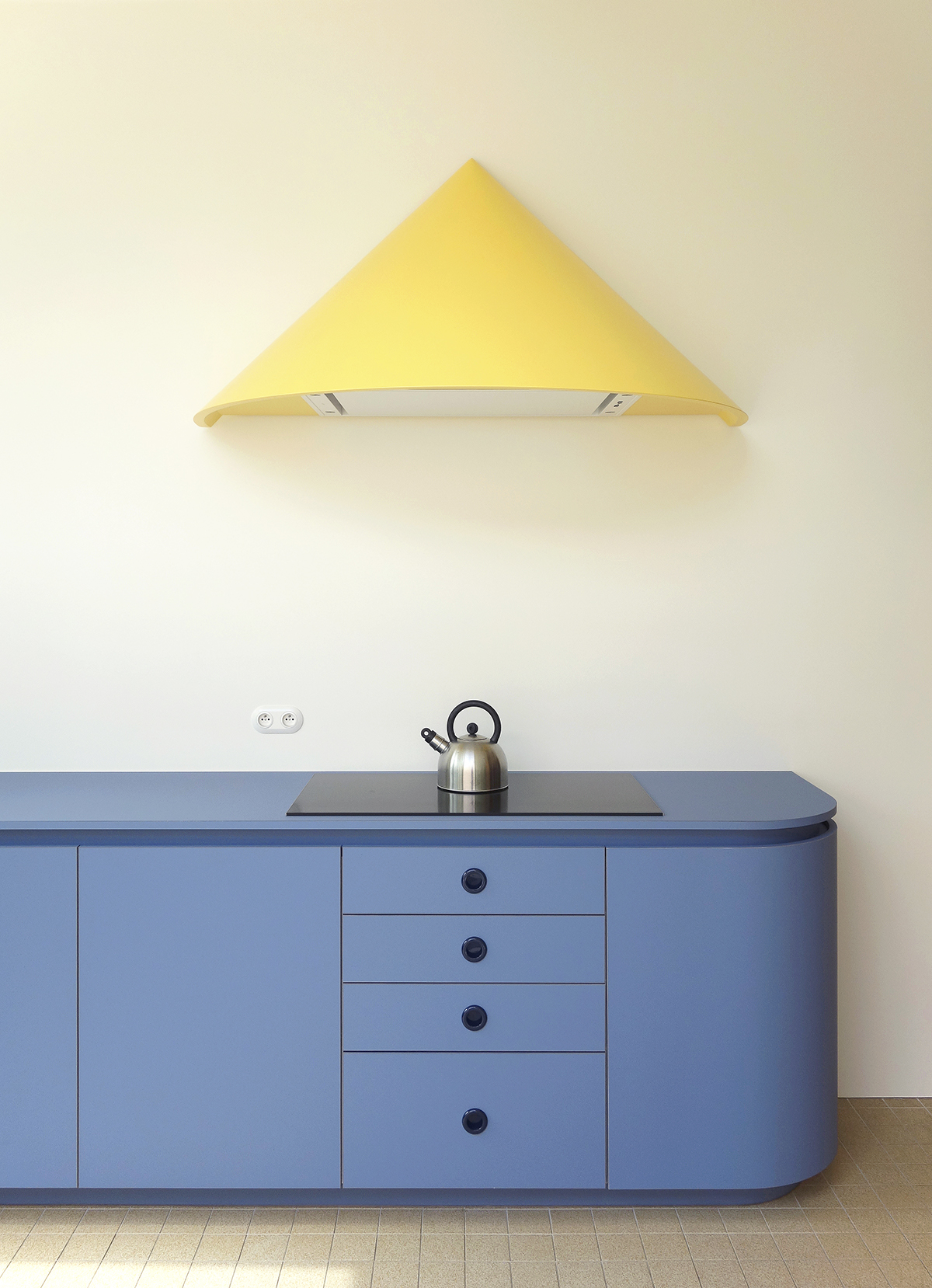 I didn't realize until just now that all I've wanted in life was a kitchen dressed like Madeline, but, now that I've found it, it's all I can think about. Seriously though, this kitchen by Belgian designer Dries Otten is amazing.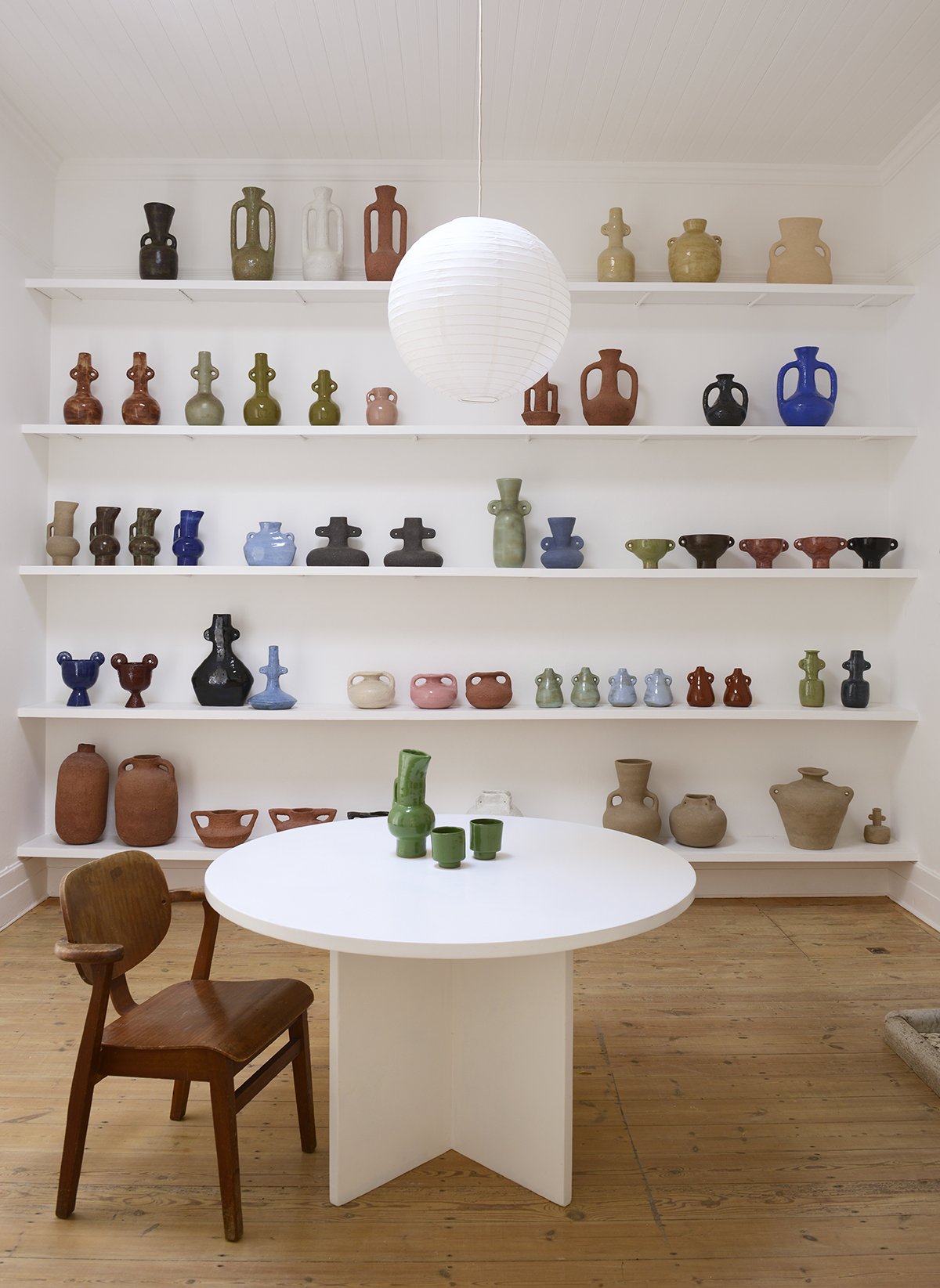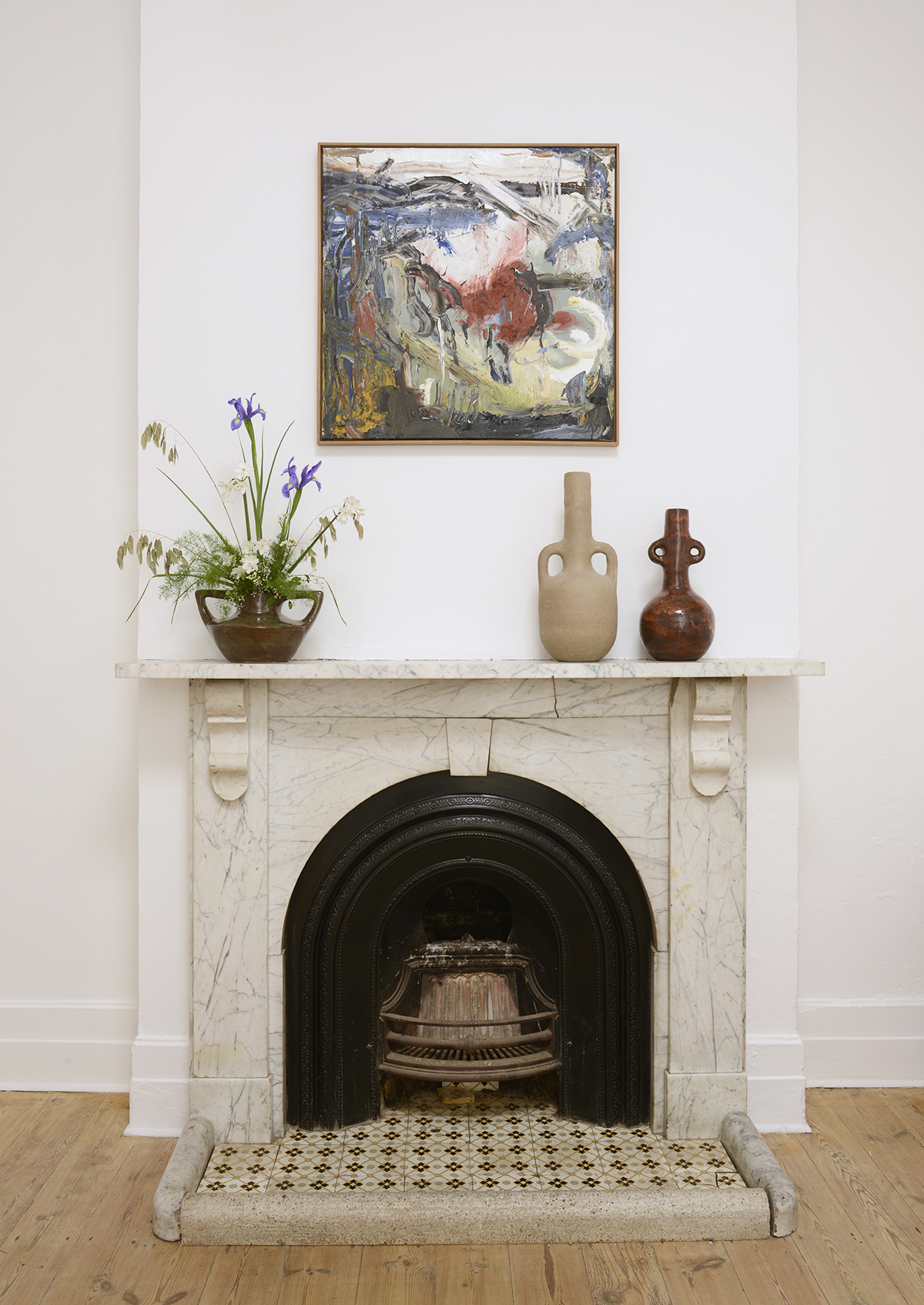 Beautiful things arranged nicely on shelves is a concept we will likely never tire of, so obviously, we are extremely into ceramicist Jade Paton's new showroom in Cape Town.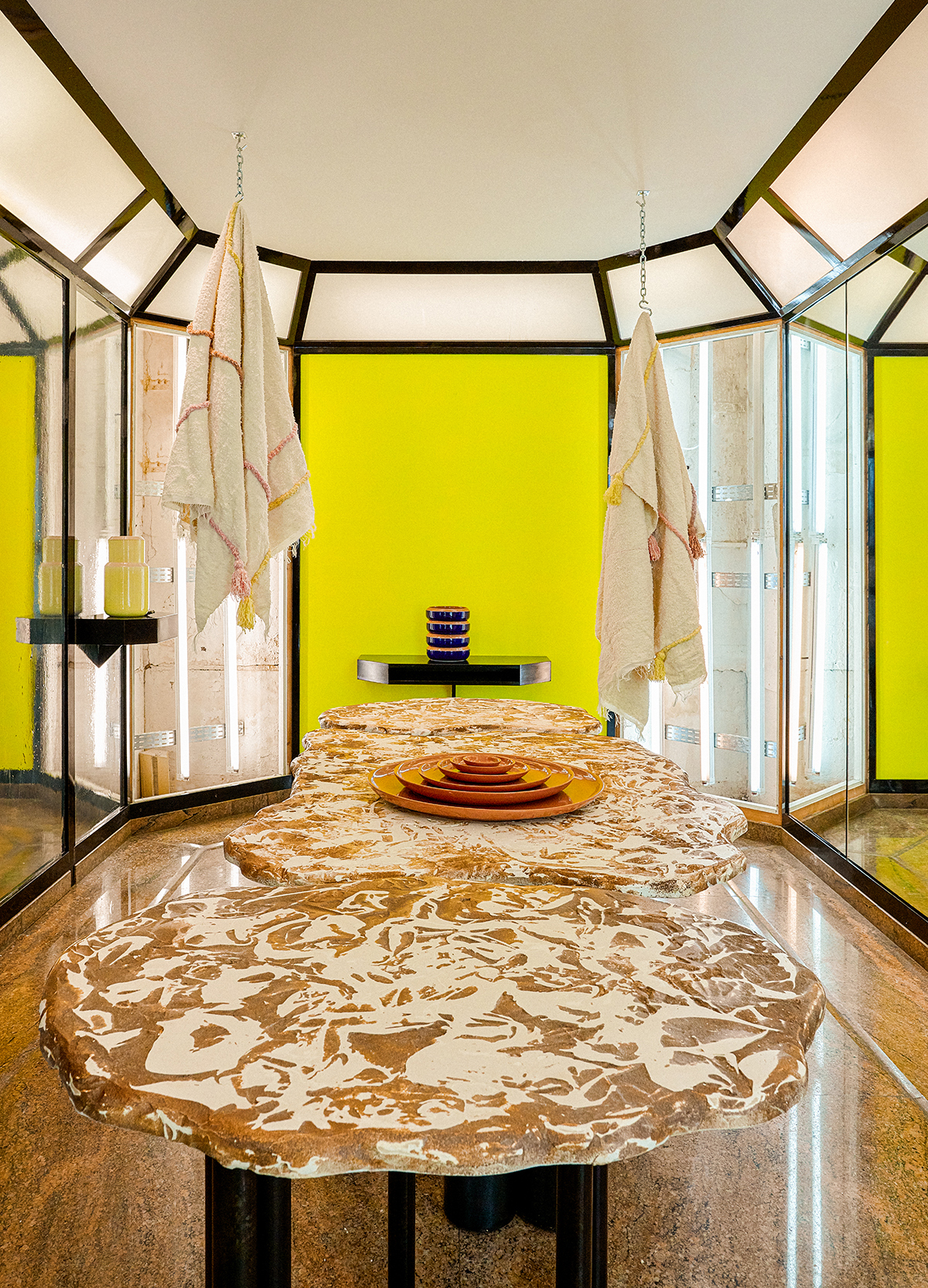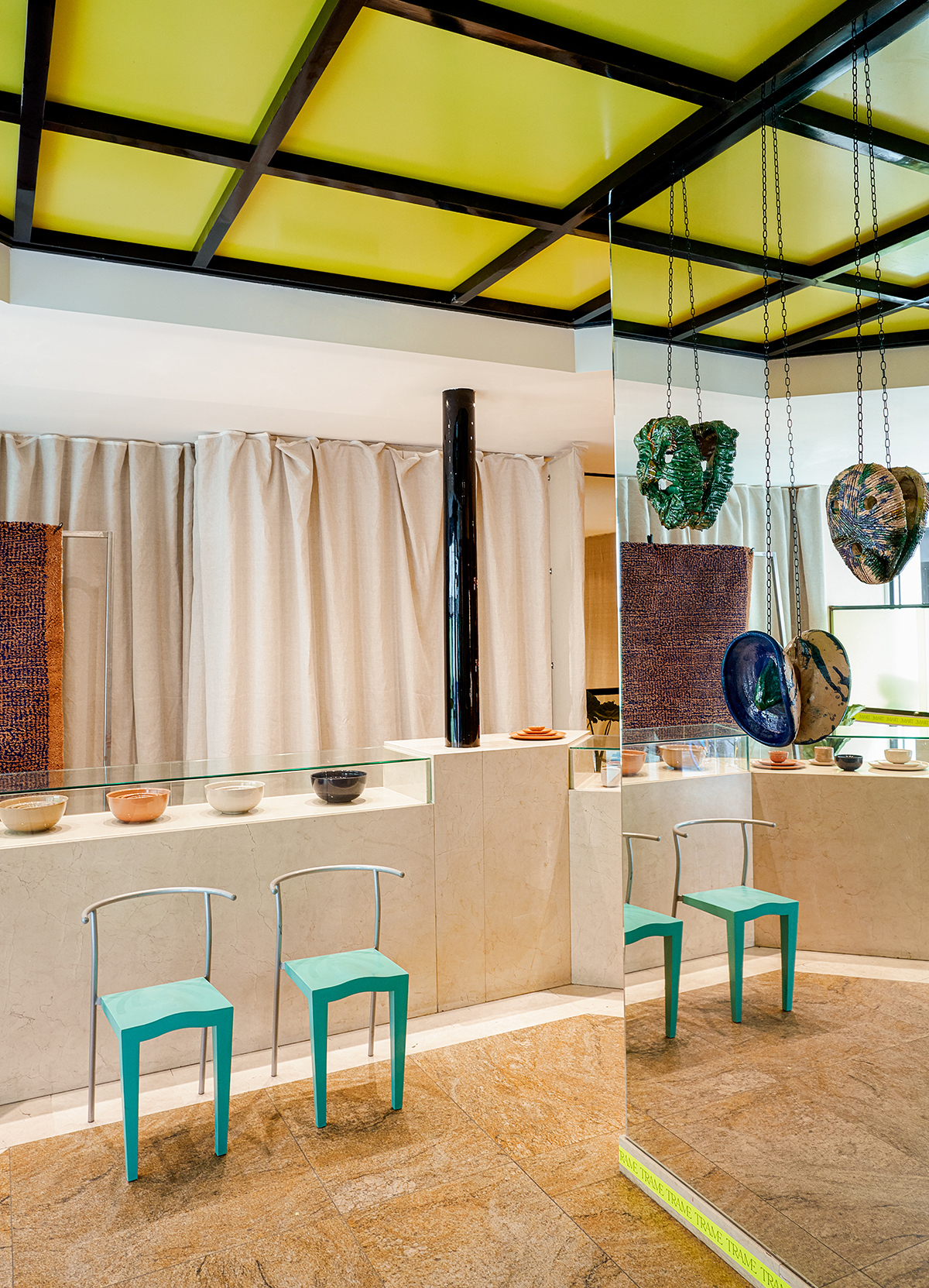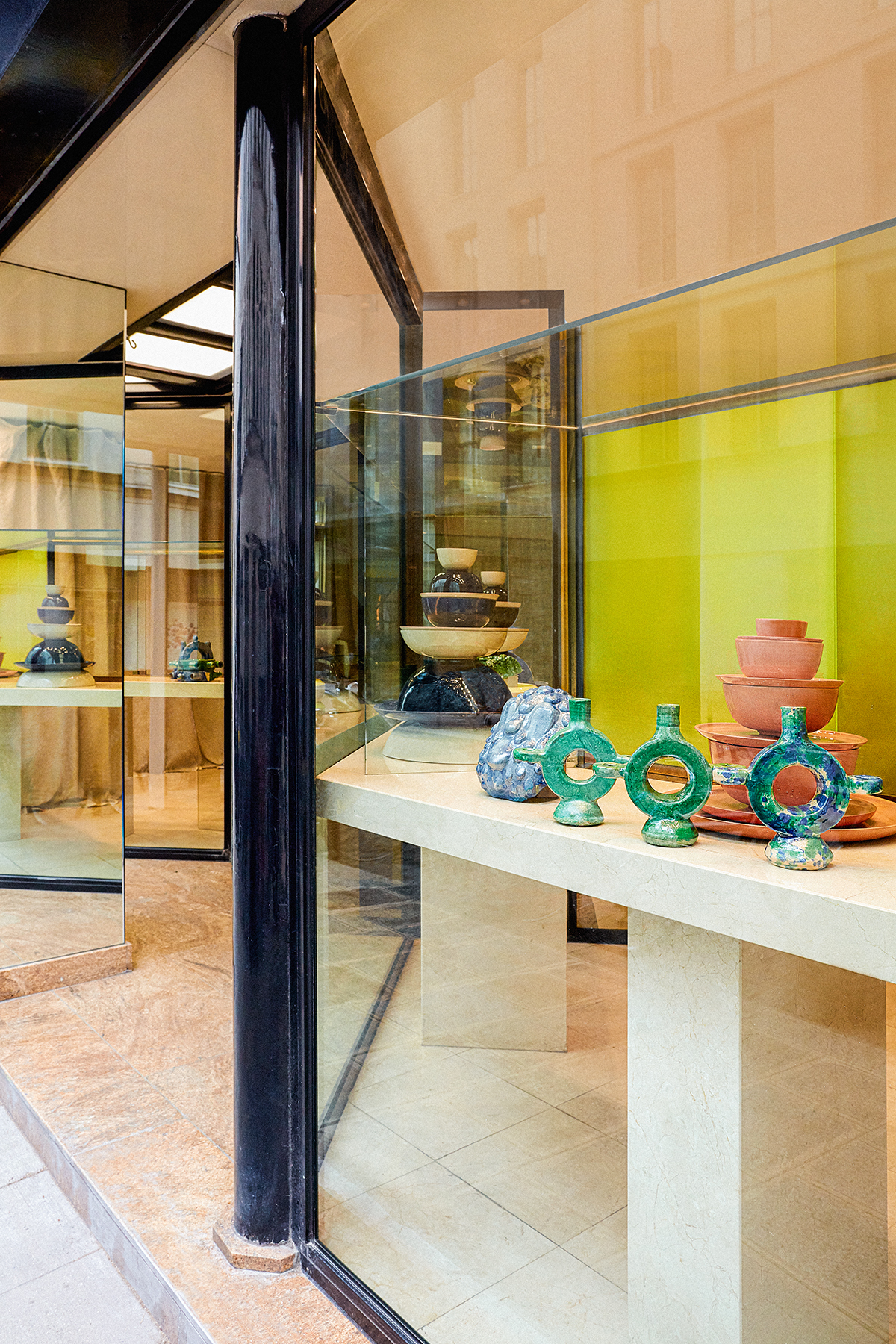 One of our favorites, architect Sophie Dries, designed homeware brand Trame's new pop-up shop in Paris, which is giving us major vintage Parisian department store vibes — a cool contrast to the earthy ceramics and lush textiles the brand produces, which are collaborations between contemporary designers and artisans around the Mediterranean.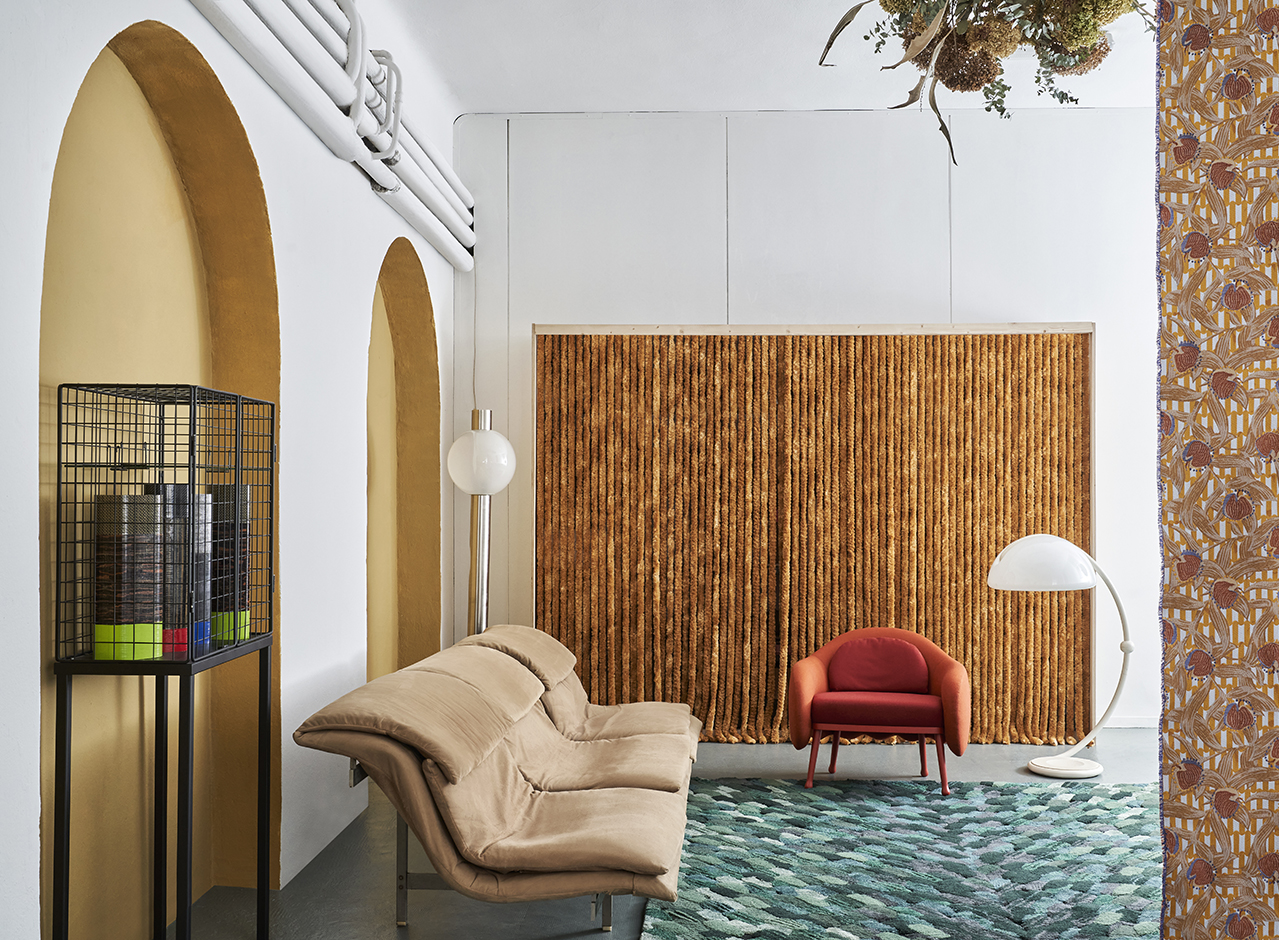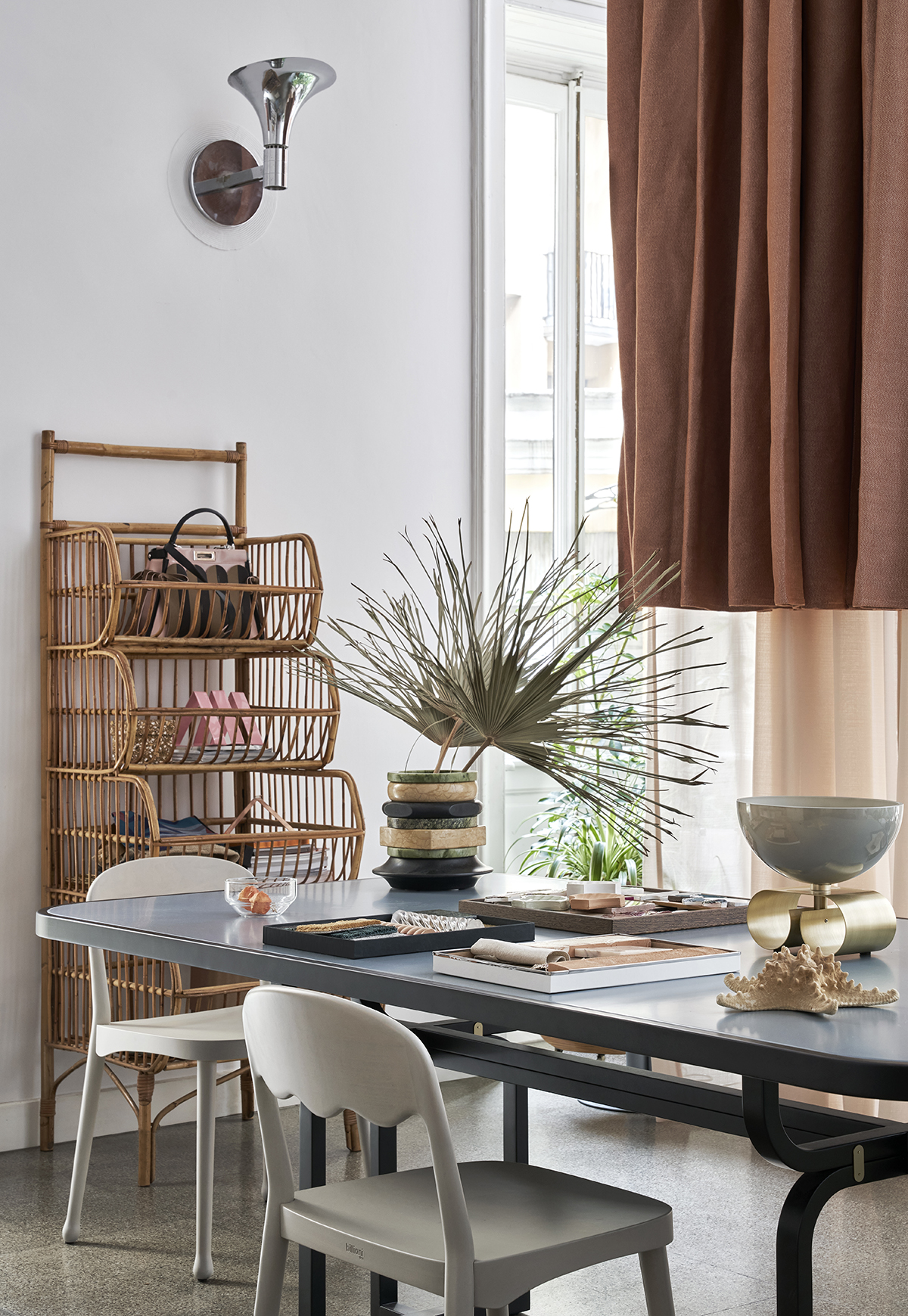 We never say no to a peek inside a designer's studio, and as longtime fans of Cristina Celestino, we were excited to see what she's been up to in her new Milan HQ. We're loving the beige-ish palette and all the nice textile contrasts, and especially those Kazuhida Takahama dining chairs in cherry red.
Discoveries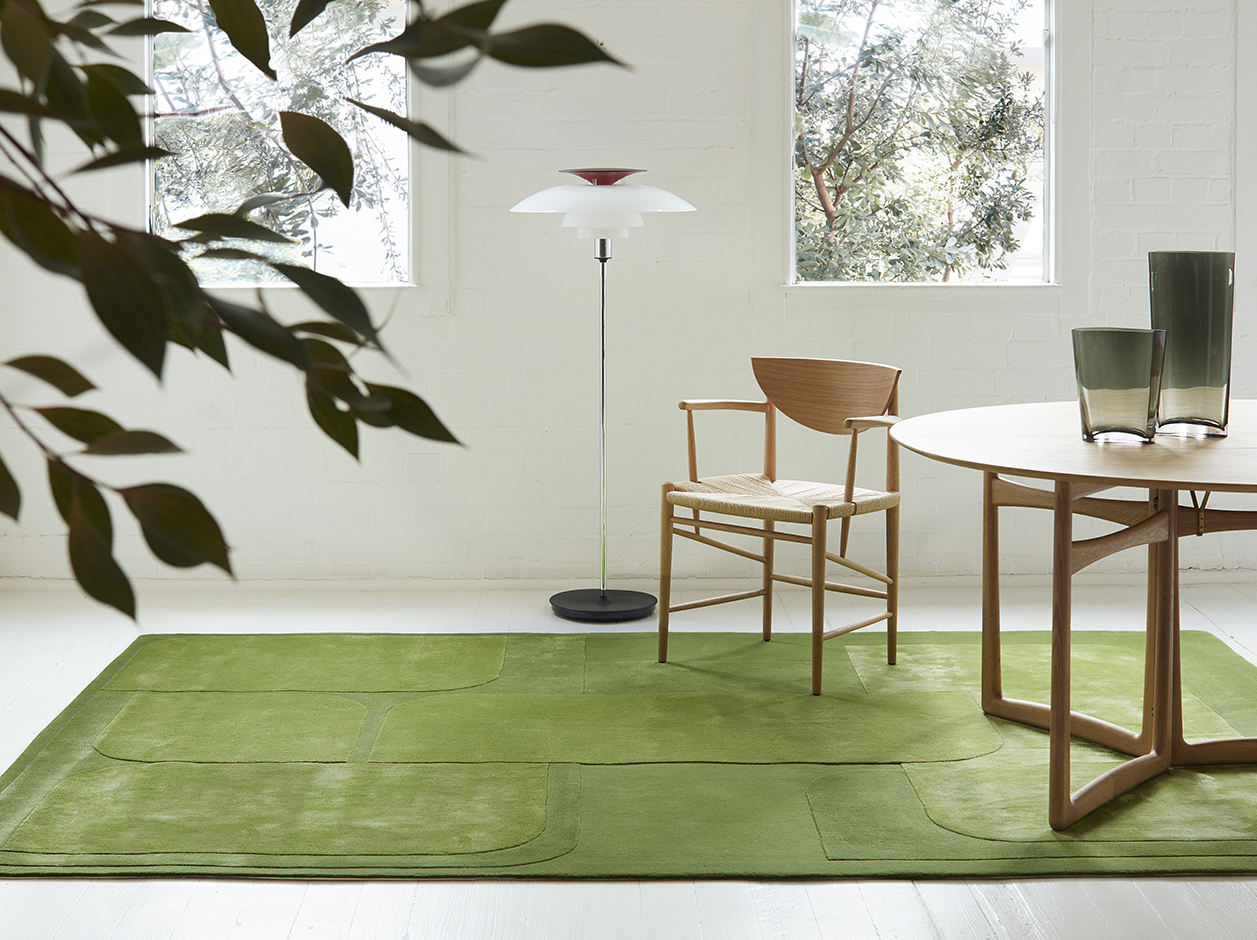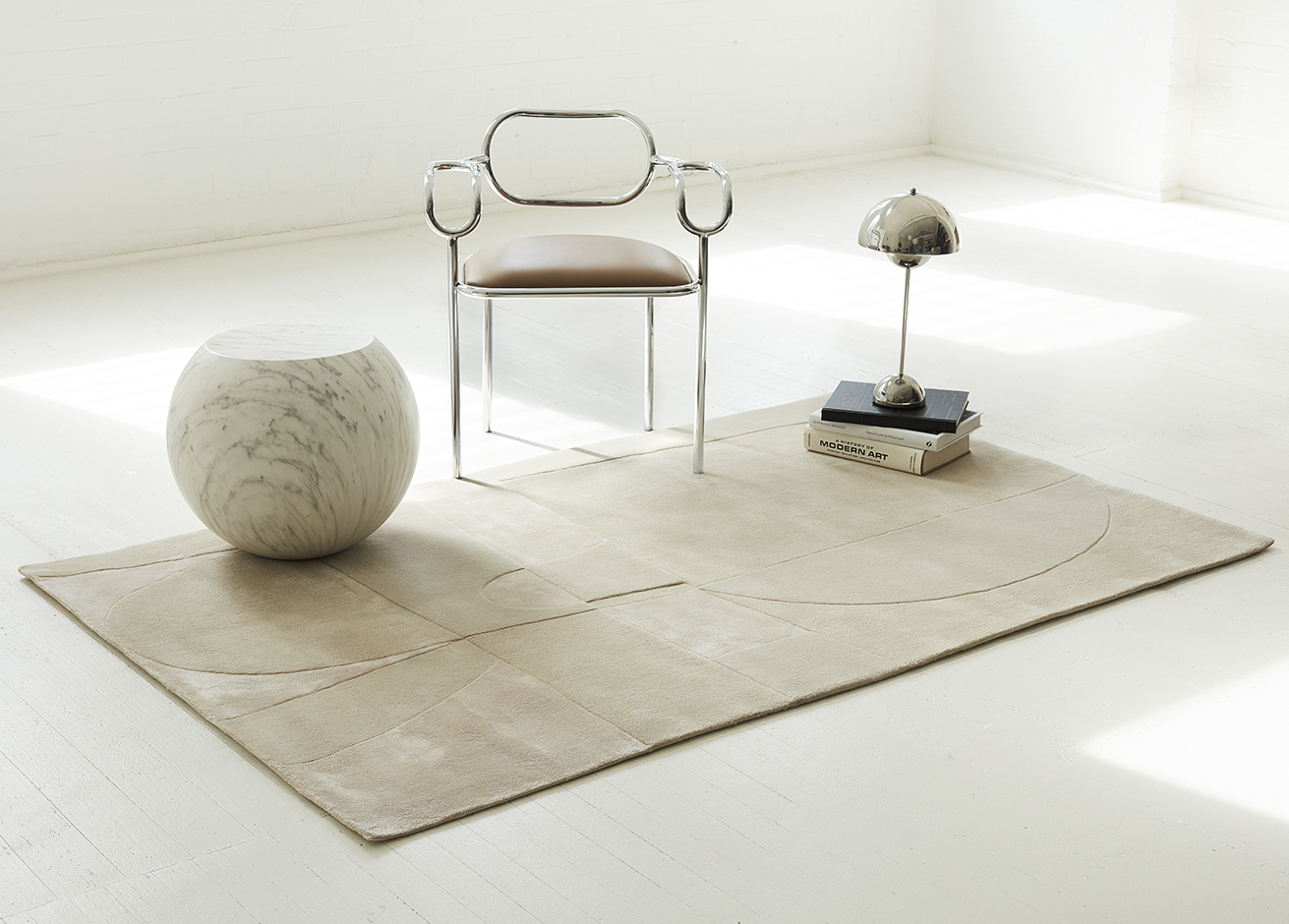 For their latest launch, Australian carpet branch Tsar has collaborated with designer Michelle Macarouna on a series of rugs inspired by "the object-mobile work of Alexander Calder." While we're always down for a bright statement rug, the faint patterns sketched by differing pile heights and fiber texture on the solid-colored carpets make for an interesting effect.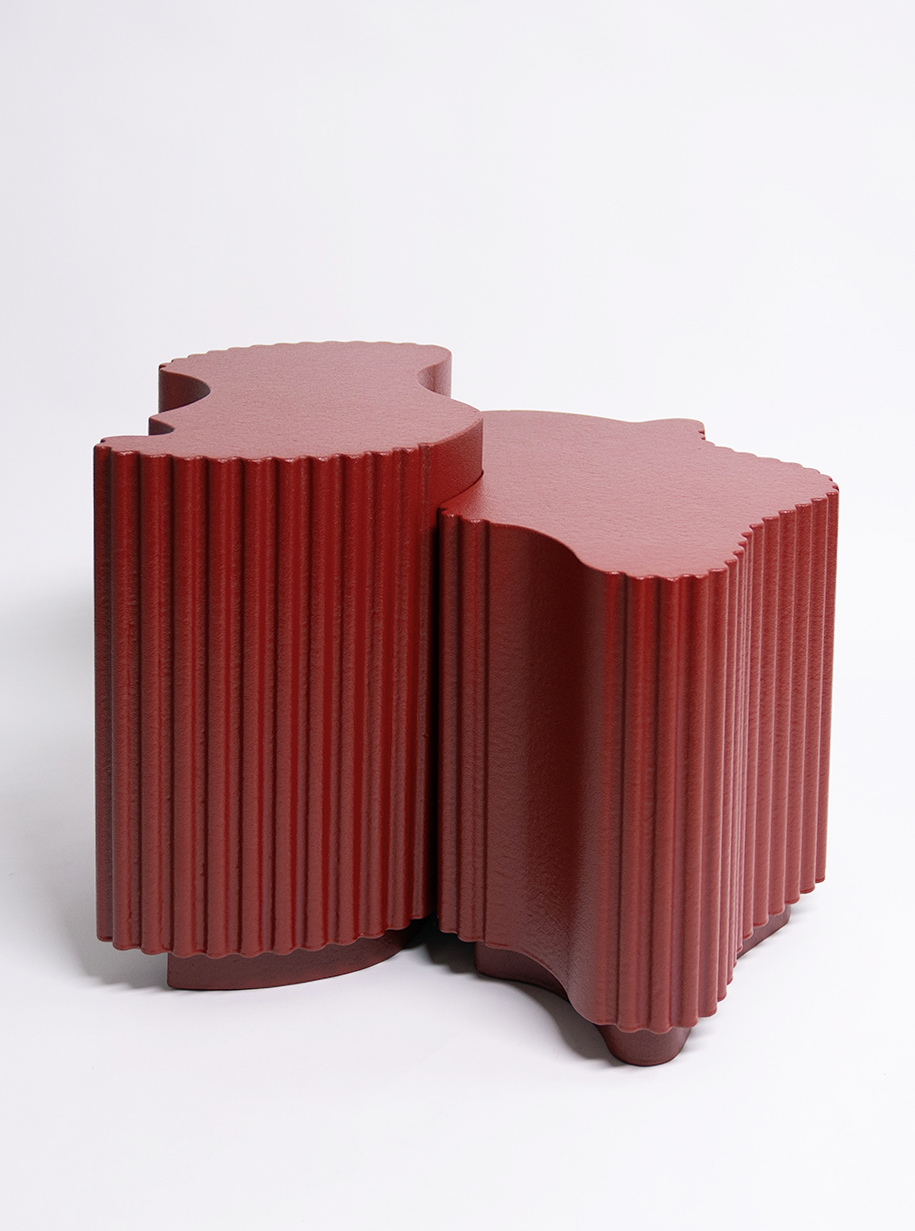 We're used to hearing about people making the jump from fashion to furniture design, but I believe this is the first time I've heard of the fashion model to product designer route. Linde Derickx, who lives between Rotterdam and Paris, began her career in front of the lens but has since launched her first collection DE-FORMA, a series of tables with serrated edges and blobby forms that you can arrange in a multitude of compositions.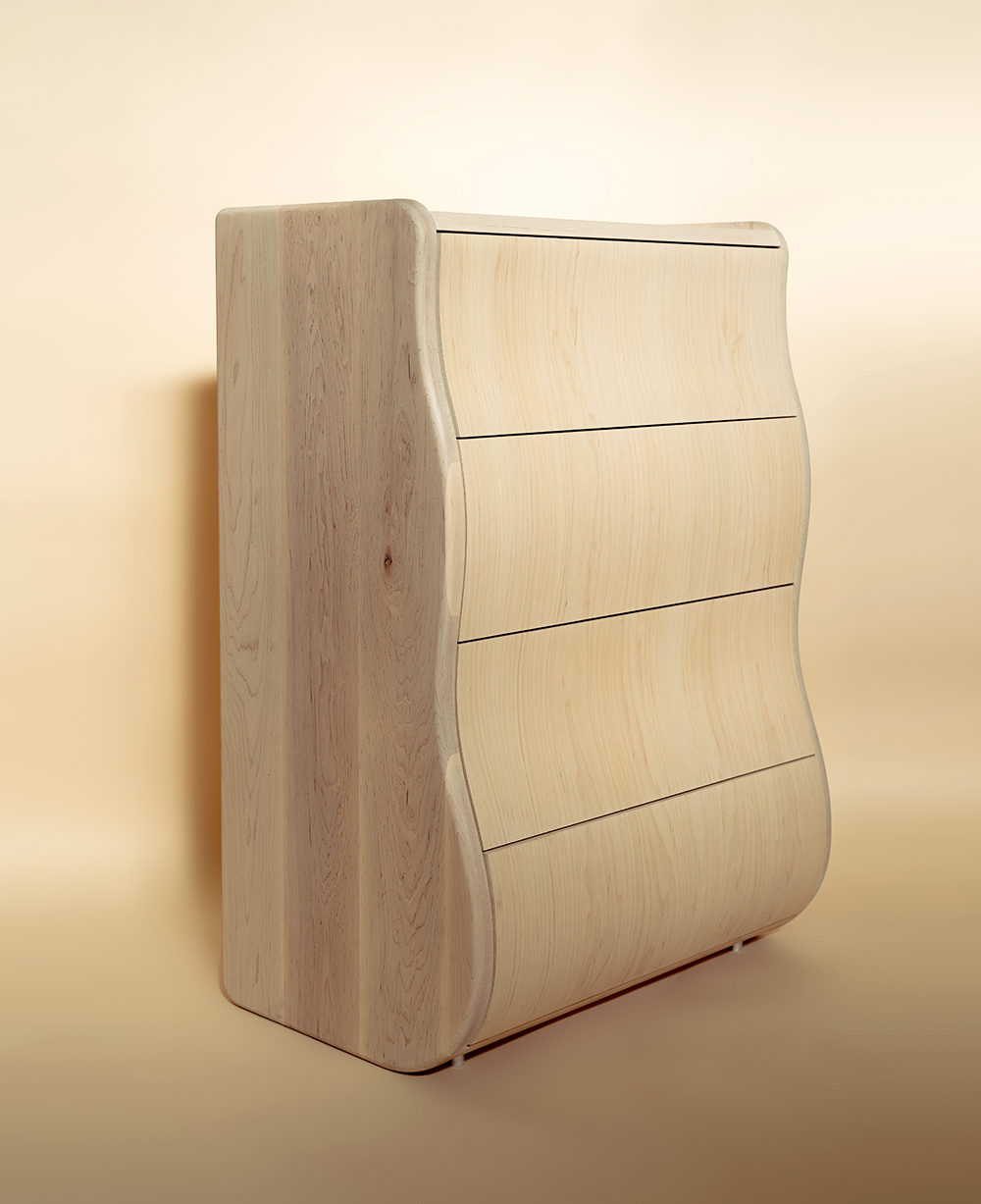 Very into Los Angeles-based artist-turned-designer/fabricator Brad Burleigh's first collection, particularly this wavy, pale wood Leopardo dresser. He describes the concept as "inspired by monolithic forms and curved plywood production method," but it also feels kind of Shaker-meets-Space Age.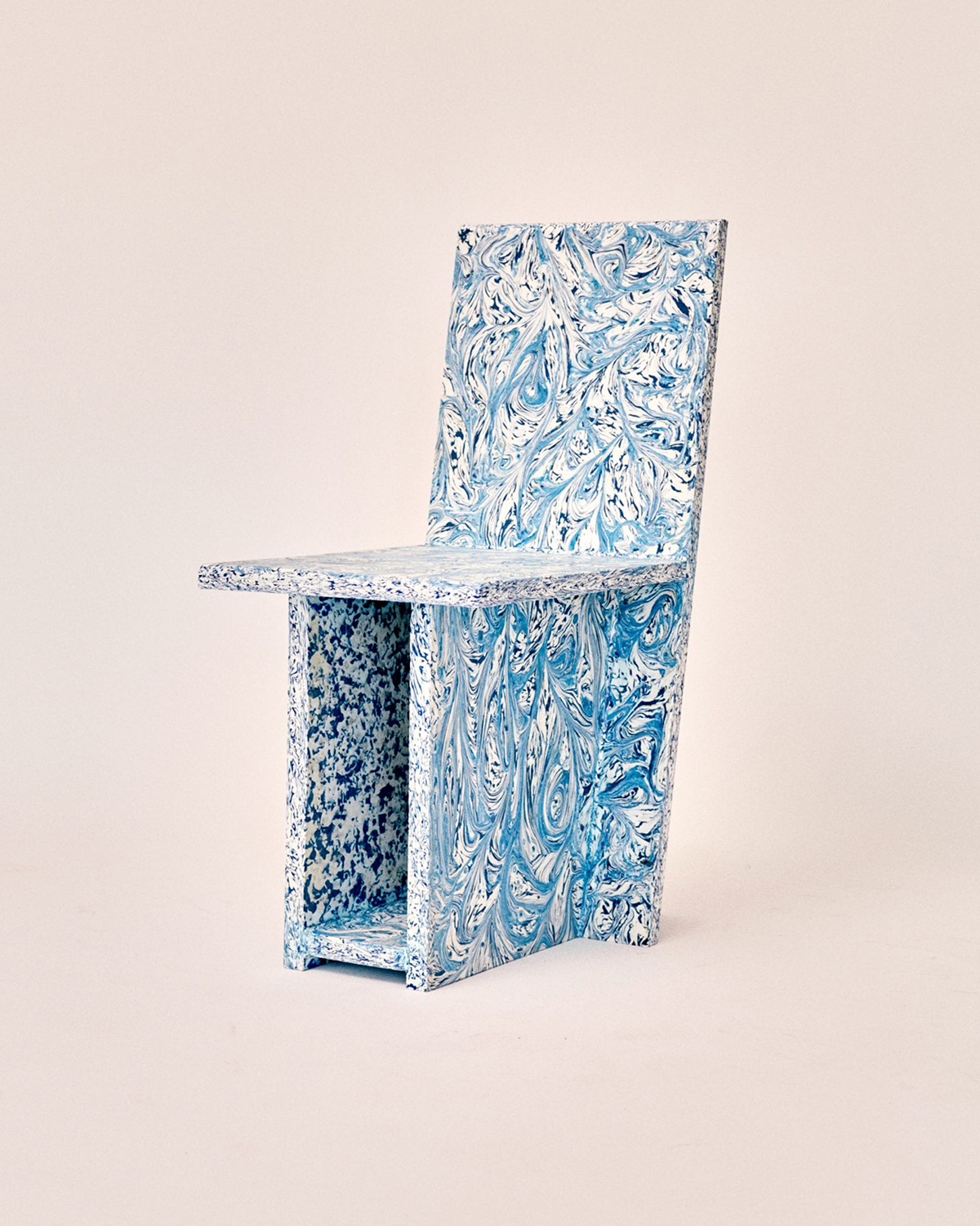 We always love to see a creative take on the reuse of plastic waste and this collaboration between Berlin DJ Peggy Gou and Bali-based design studio Space Available (who you may recognize as creative minds behind the Potato Head resorts) is a great example. Motivated by the mounds of plastic waste they come across on the island, they teamed up with Gou to bring awareness to the issue by creating a chair that could be easily replicated with discarded plastic at home.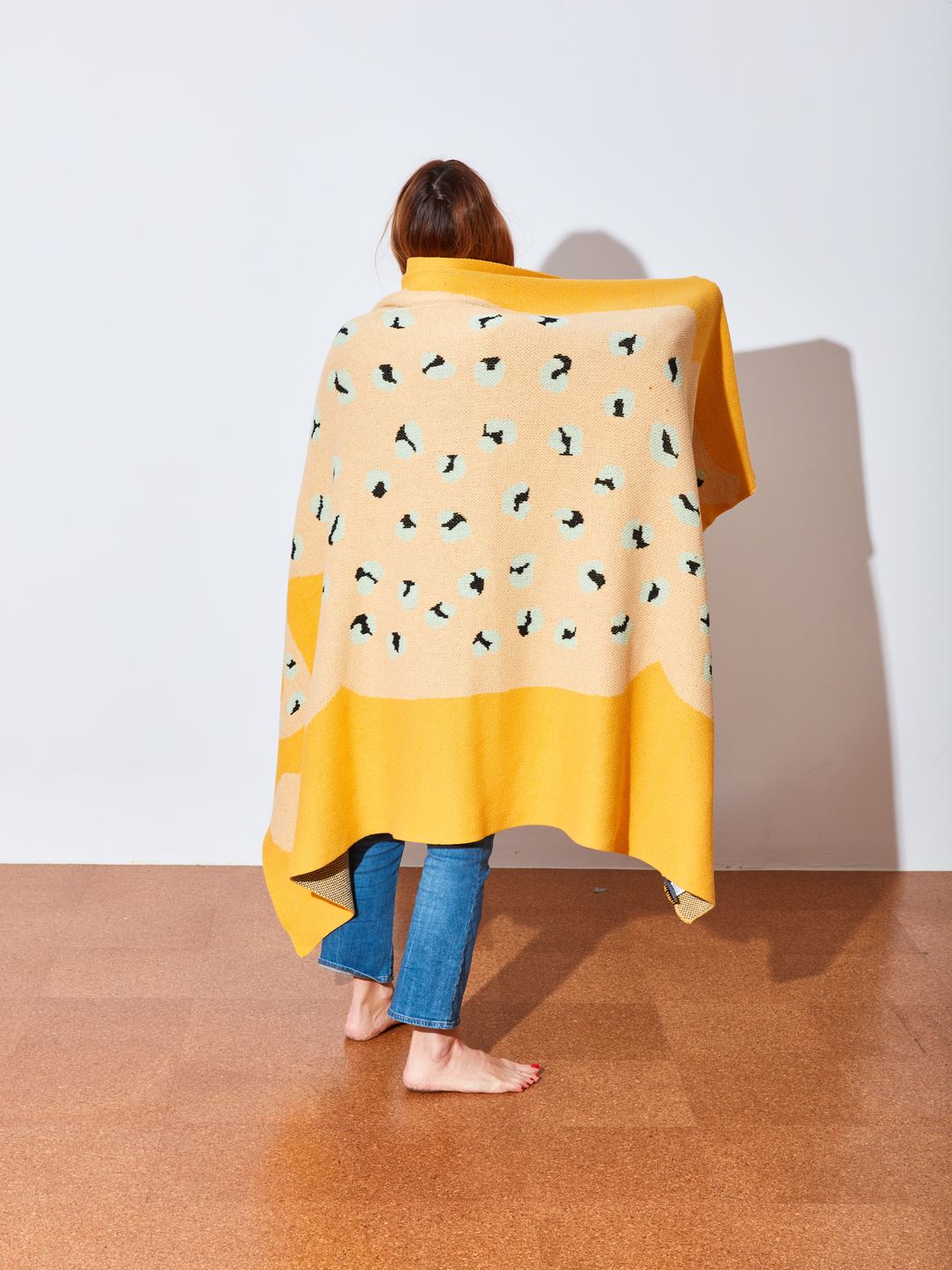 For the second year in a row, Cold Picnic is accepting submissions for their Blanket Competition, which partners with Black students pursuing a career in art and design. The winner will have their design produced by Cold Picnic and receive 100% of the profits from the sales — more info on Cold Picnic's Instagram. We're excited to see the results!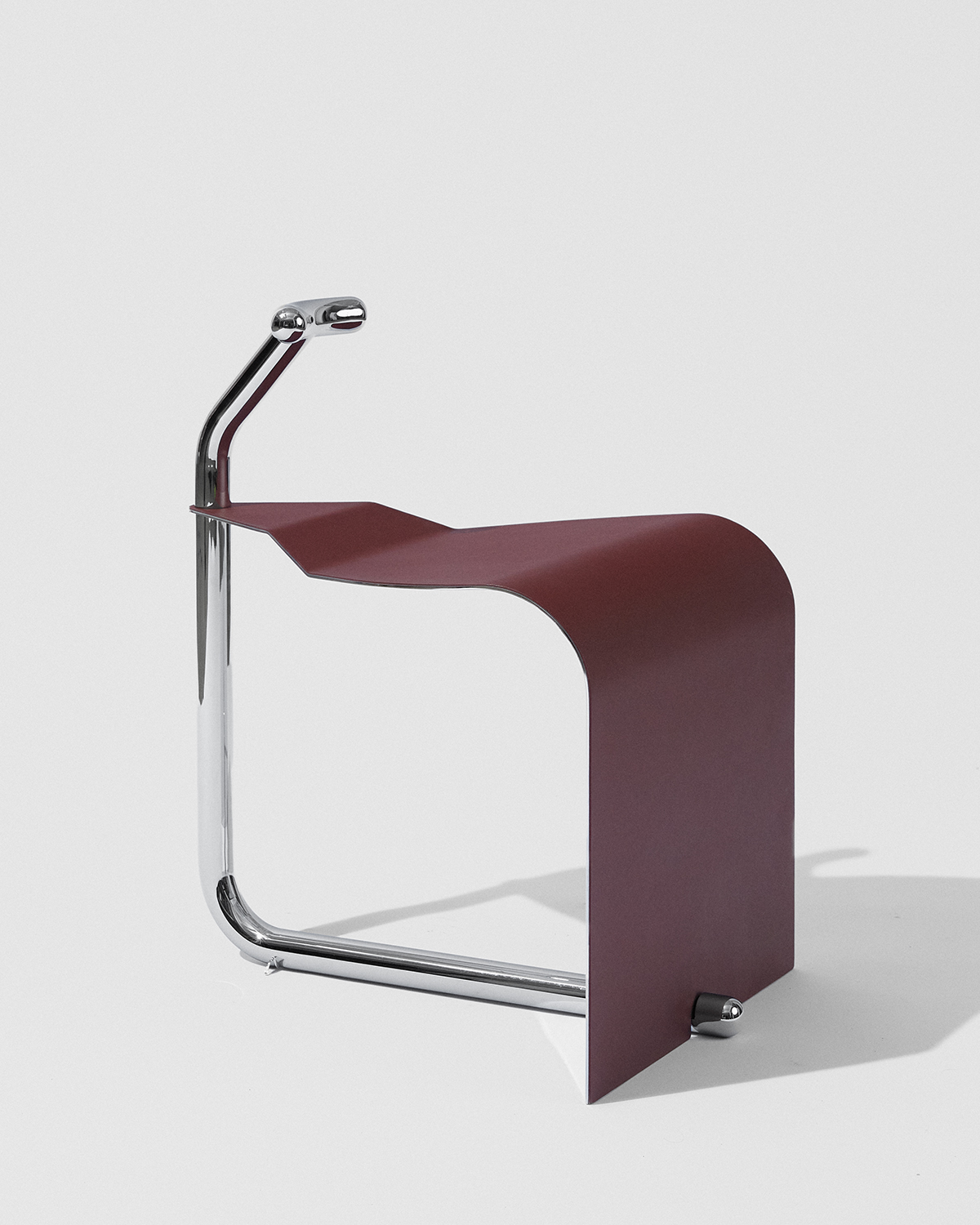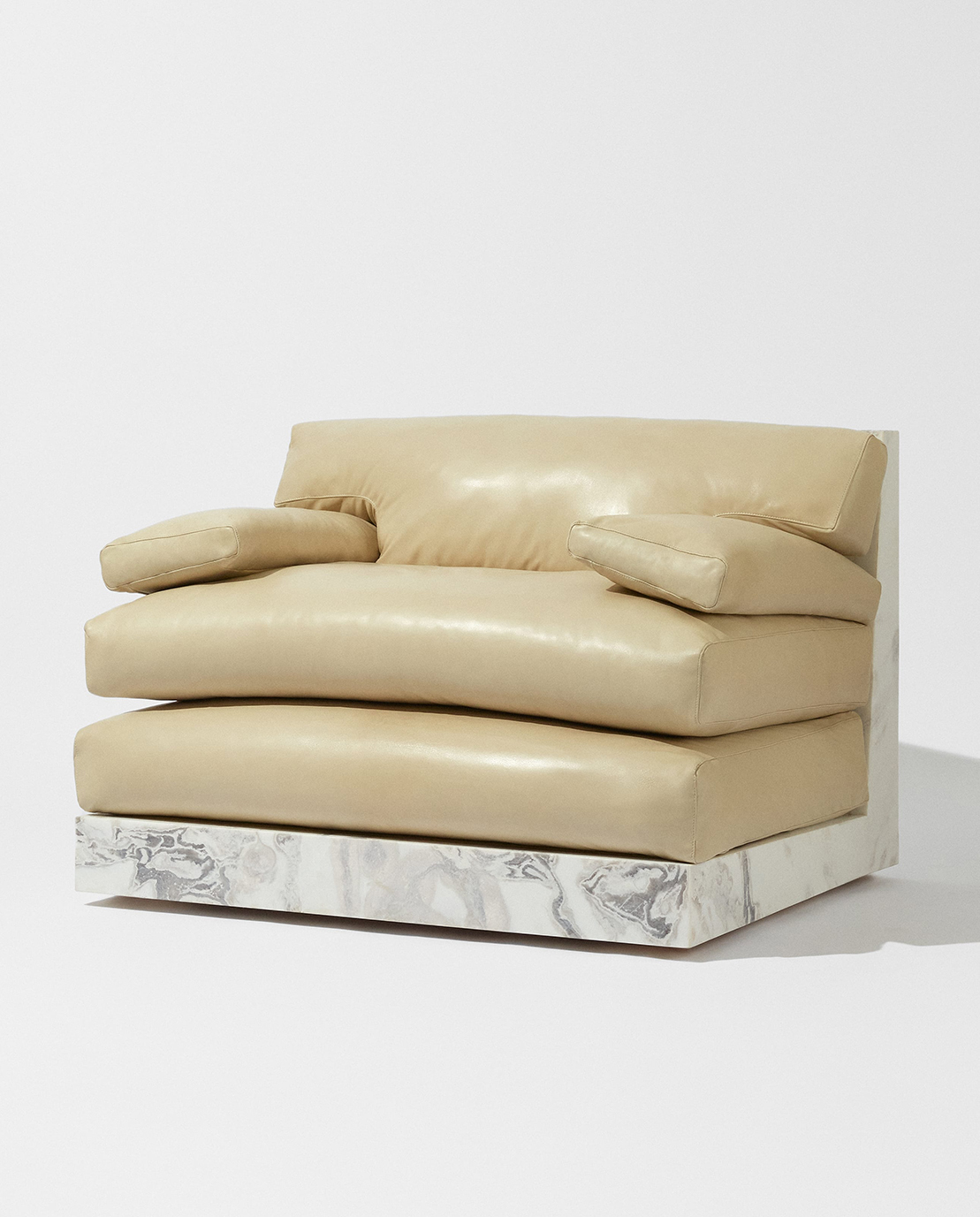 Montreal-based online shop Boutique 8888 just launched a new collection featuring work by several up-and-coming designers and the results look pretty fun, especially Studio D'Armes chrome and linoleum chaise and Studio Kiff's quartz and leather Lazy Chair.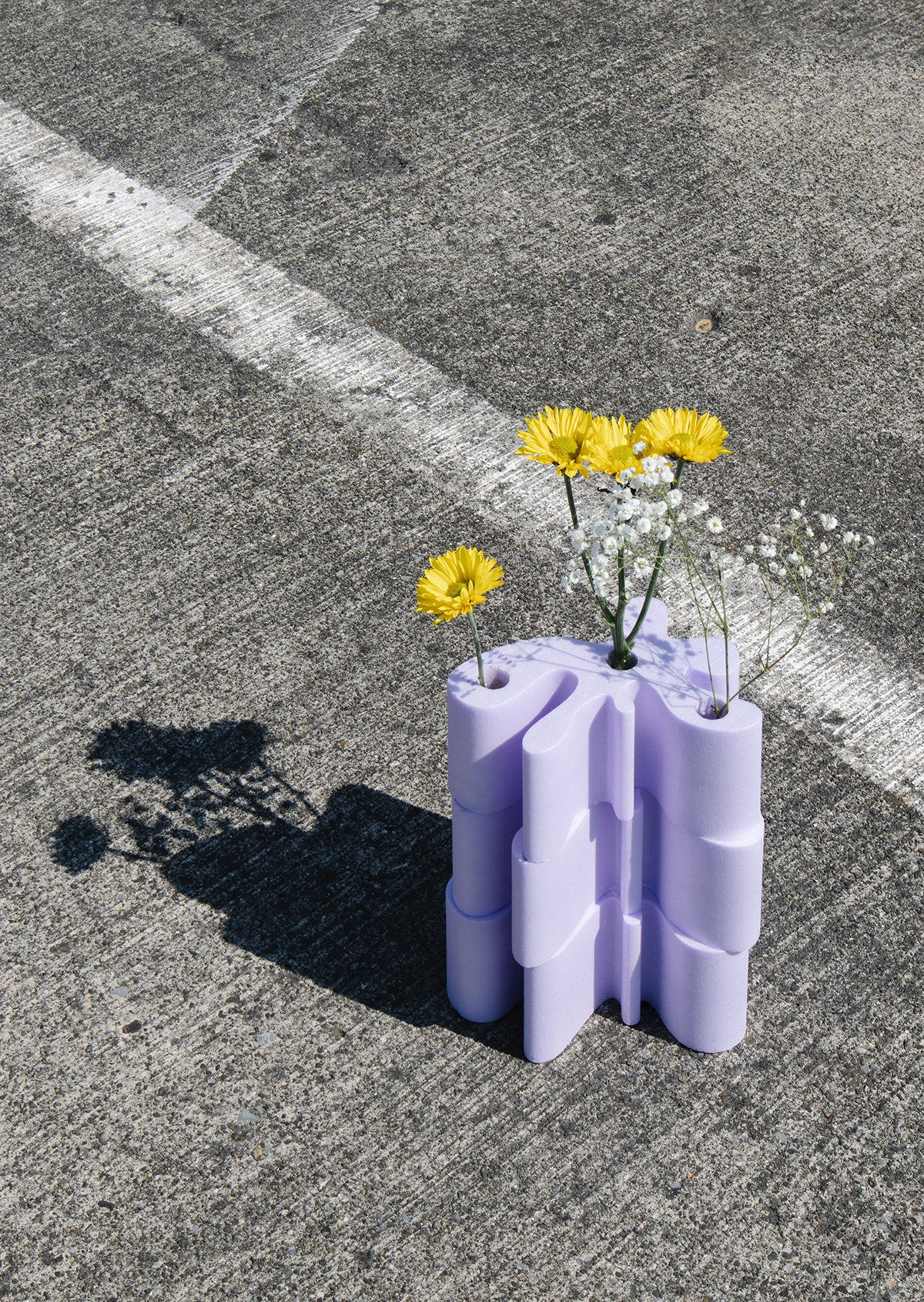 I love these blobby vases made in isolation foam normally used in construction by Swiss duo Maciver-Ek Chevroulet, which they describe as "smooth as velvet, hard as concrete, and light as a feather." You can check them out IRL at the Tableau shop in Copenhagen now.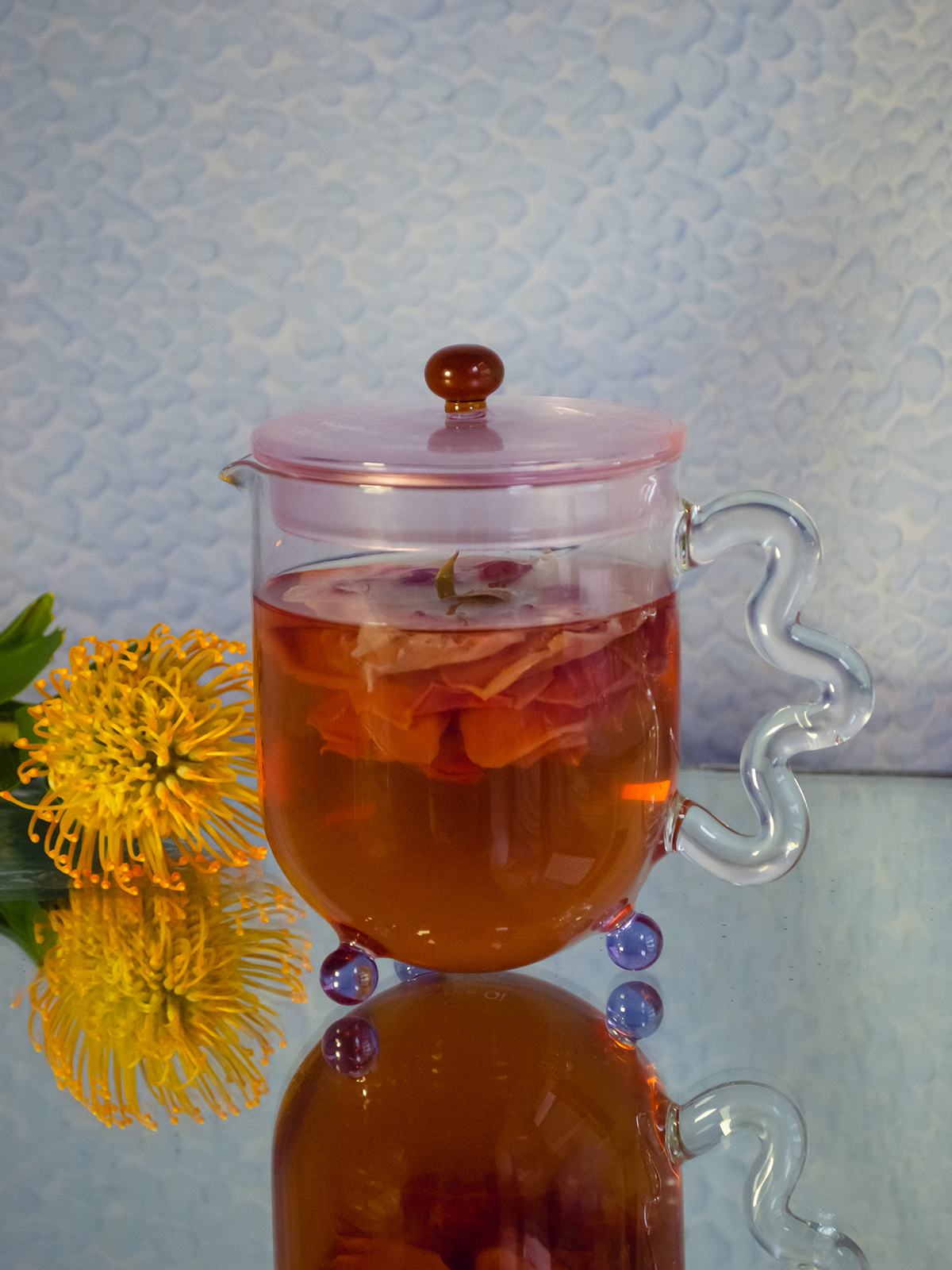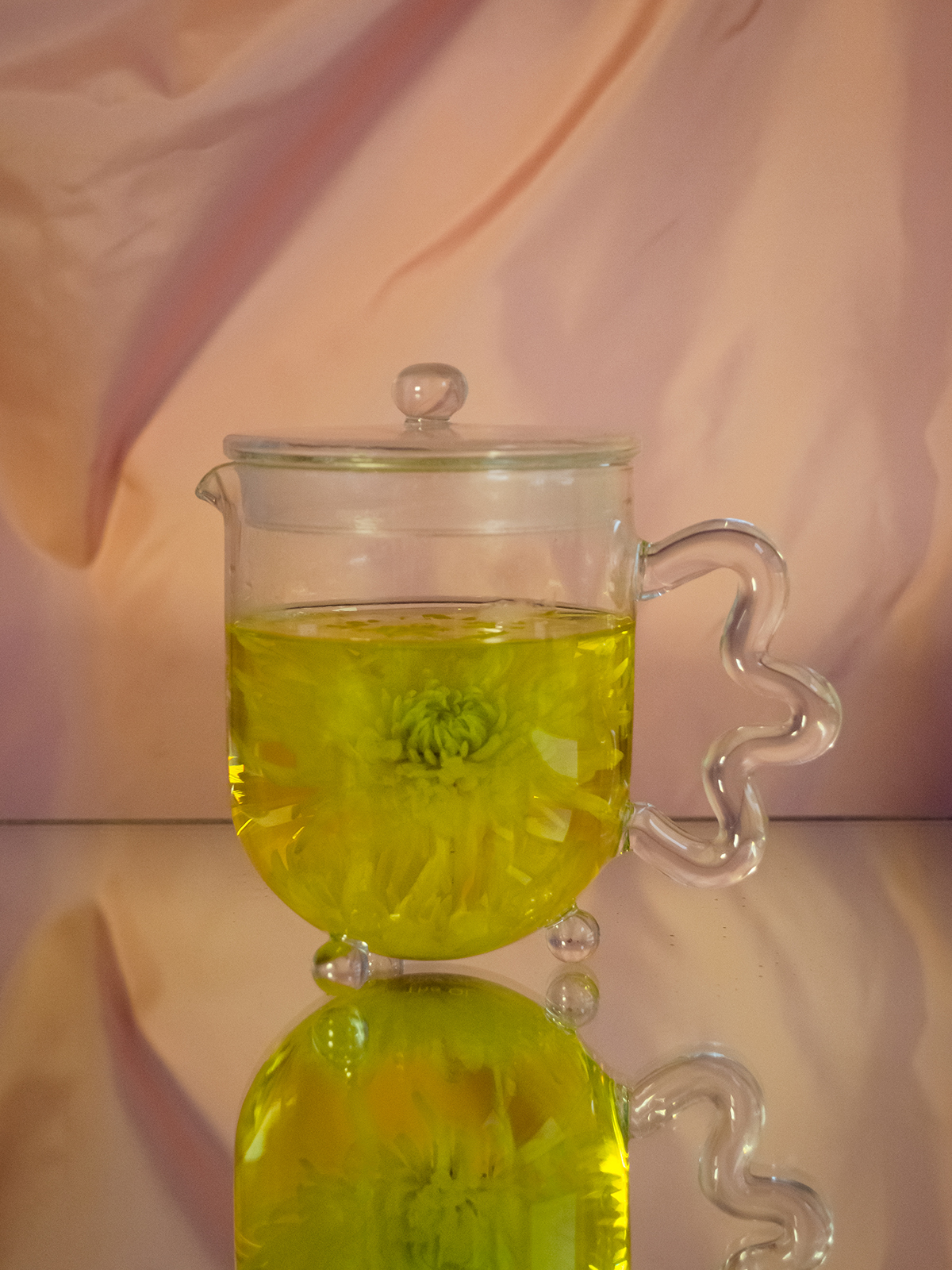 Sophie Lou Jacobsen recently teamed up with Lisa Li, founder of Qi teas, to design a glass teapot; "we wanted the shape to be joyful and happy, but also to highlight the beautiful flower teas, which are dried and bloom in the hot water" Jacobsen says. To incorporate both Jacobsen's signature wavy handle and the ball feet — which needed to be placed in precise locations to balance the pot, presented a manufacturing challenge — but now the final and beautiful pot is available on Qi's and Jacobsen's websites! Photos by Daniel Aros