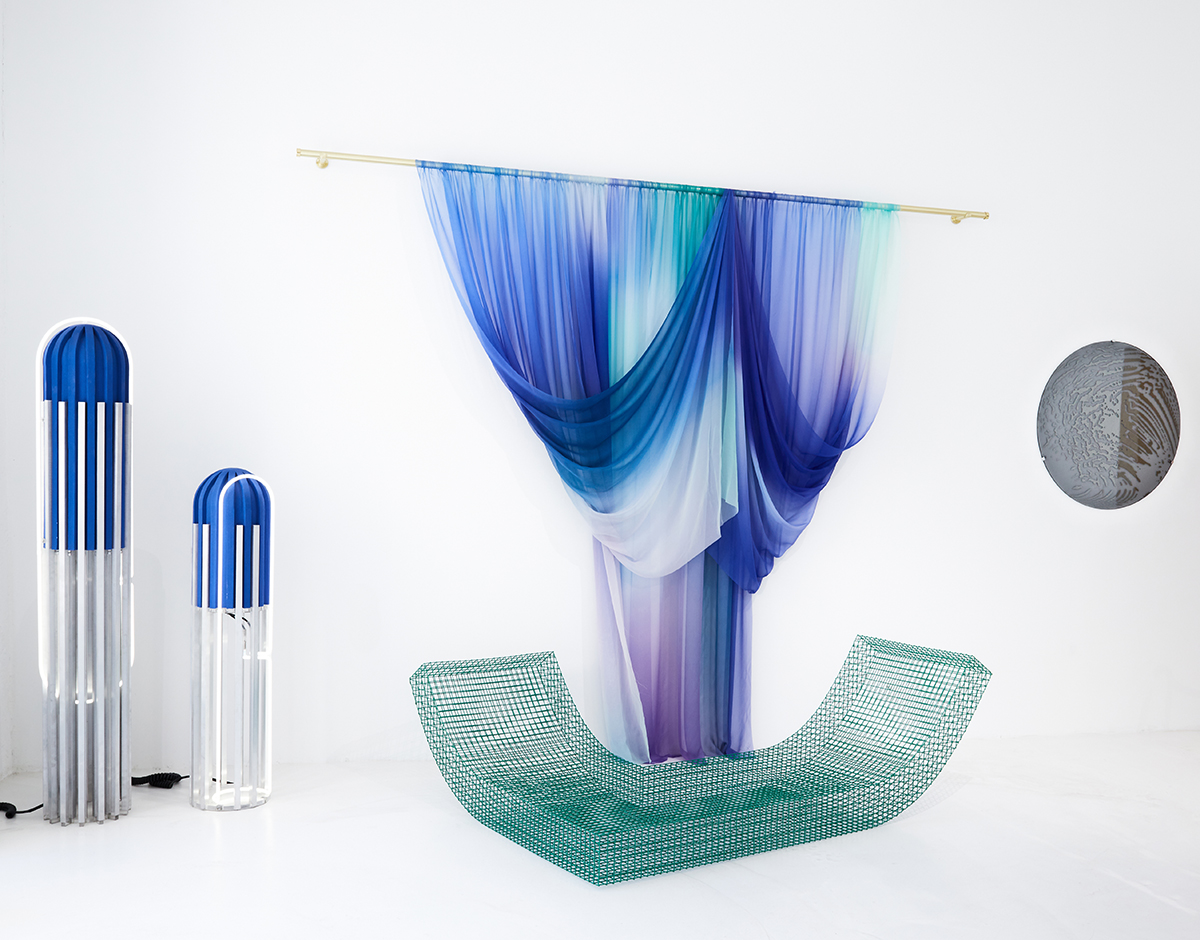 A weekly Saturday recap to share with you our favorite links, discoveries, exhibitions, and more from the past seven days. This week: a rainbow-colored housewares store in Berlin, the latest extruded-plastic works by James Shaw, a group show of vases by 19 ceramicists, and a highlight from this year's Design Parade in France (above).
Interiors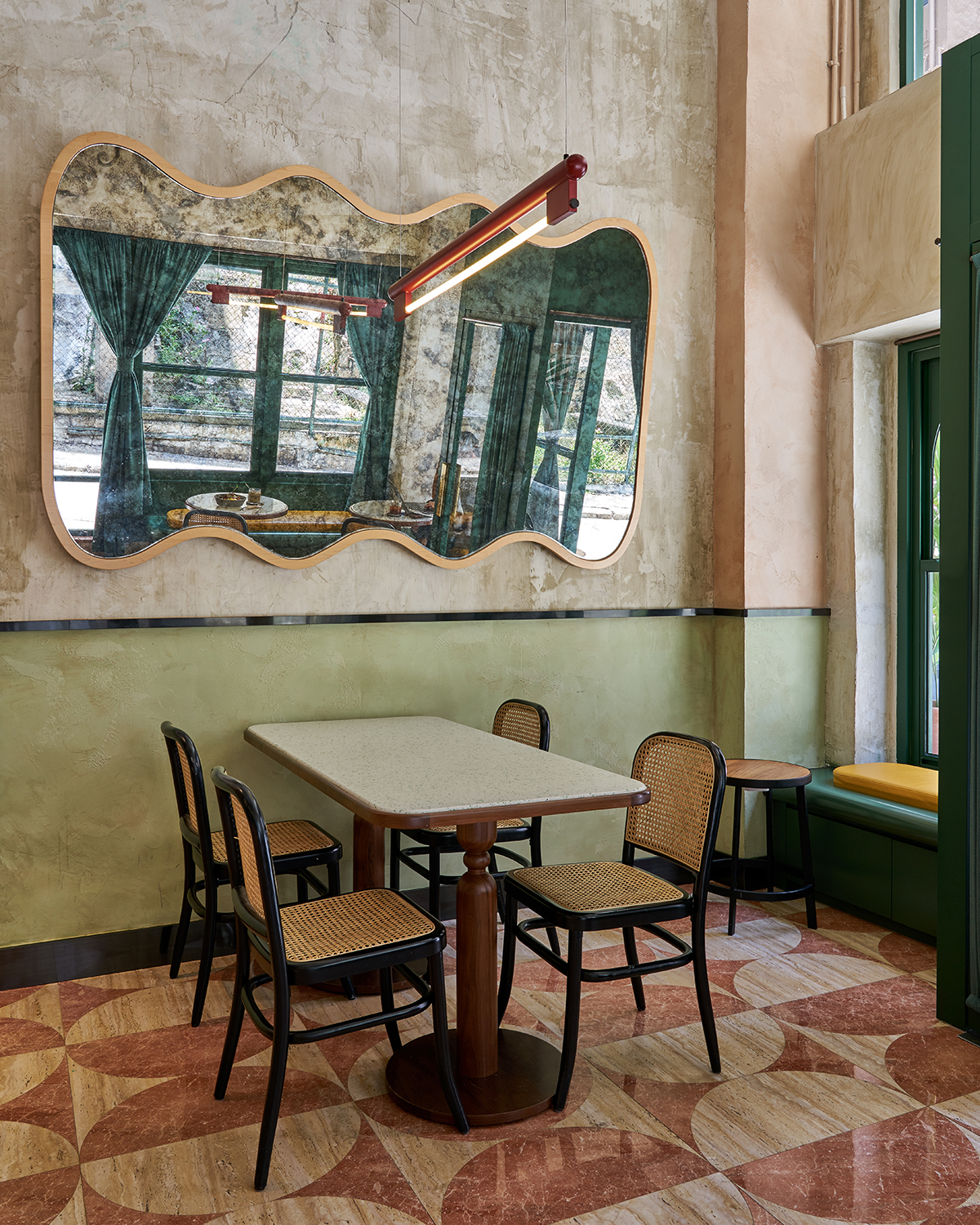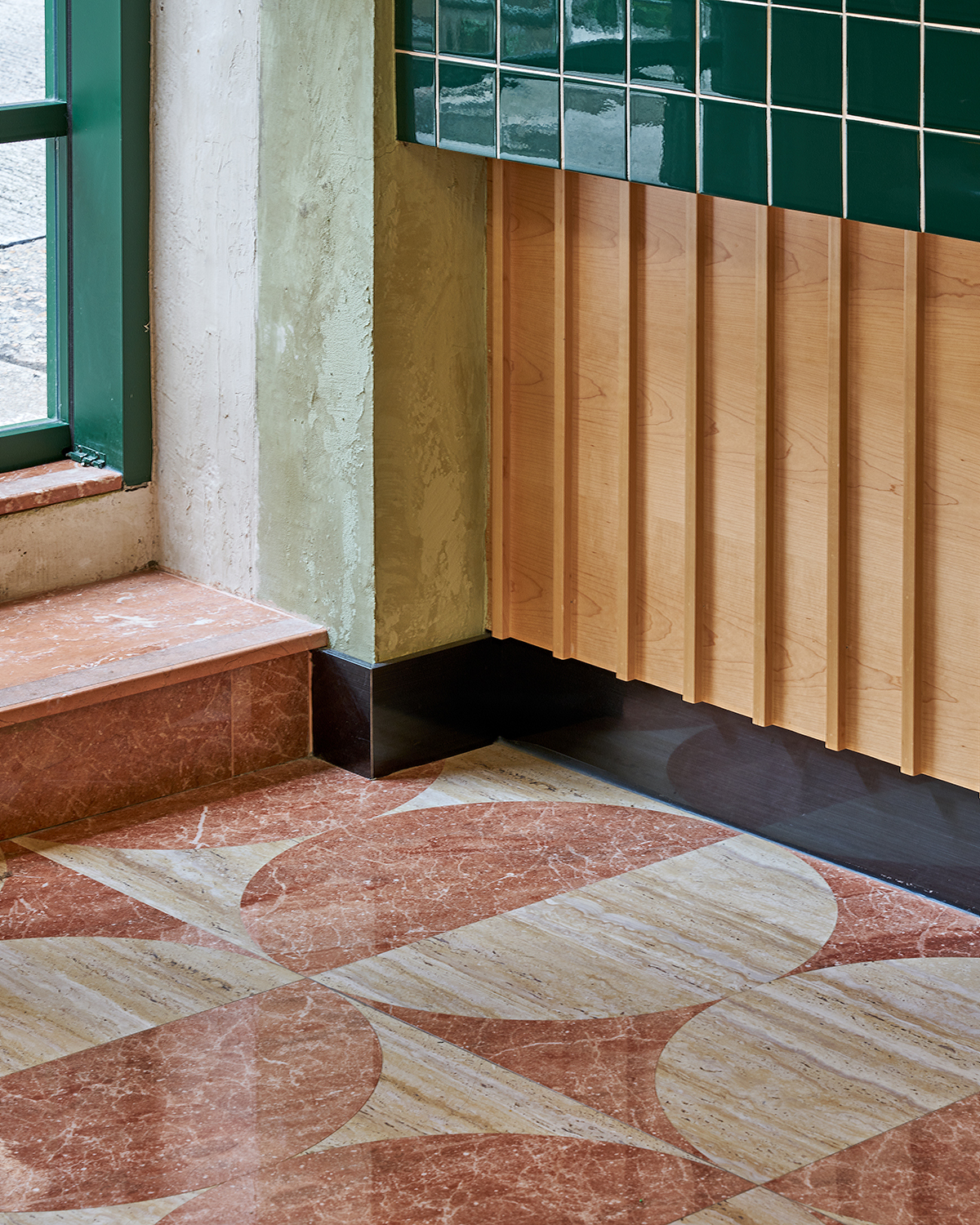 Perfect combination of materials and colors in this Hong Kong cafe and cocktail bar by JJ Acuna / Bespoke Studio. I also like how the trendiness of the wavy mirror is neutralized by the classic Italian style of the rest of the interior, and then a little drip of contemporary is added back in with the red ceiling light. It's a really nice balancing act.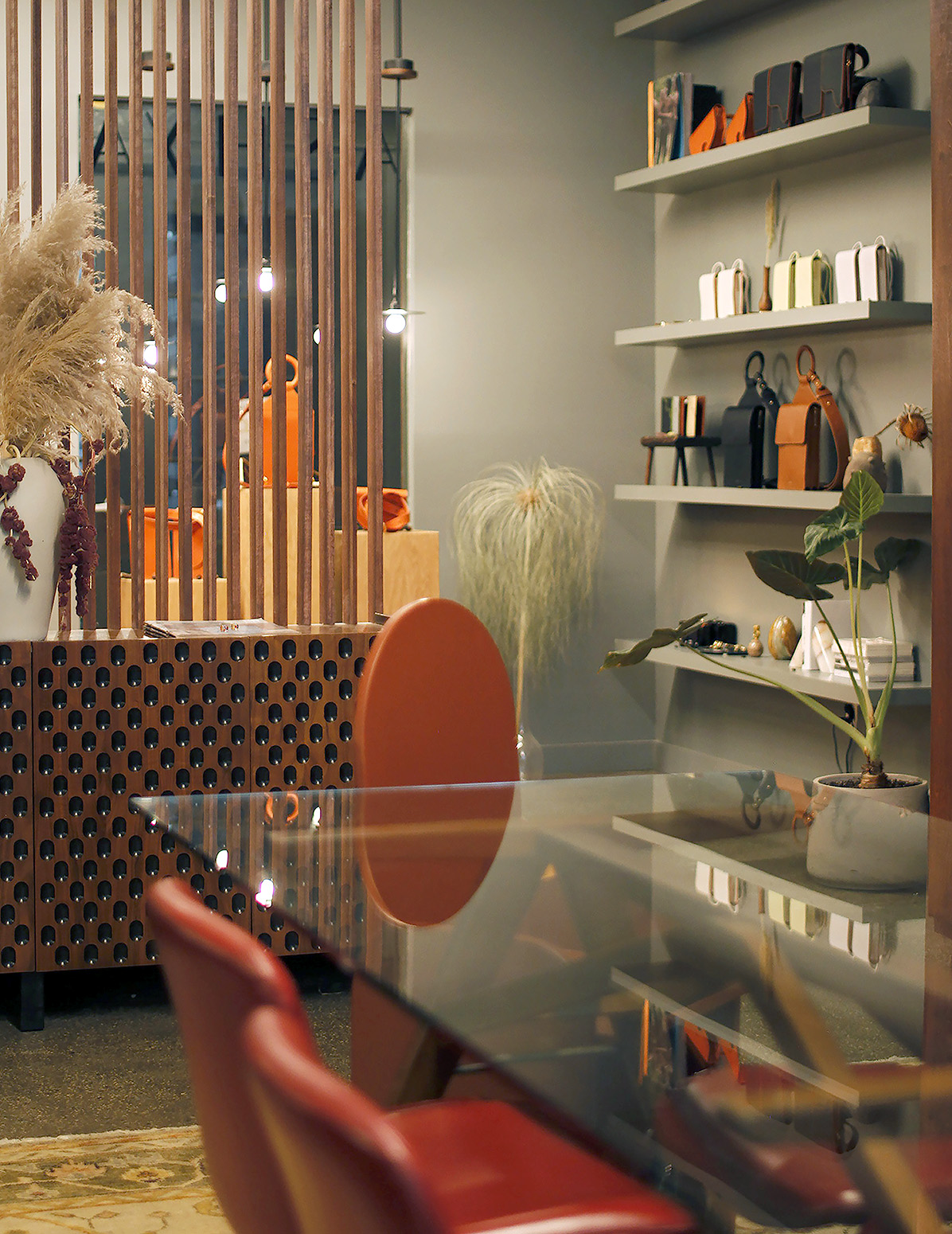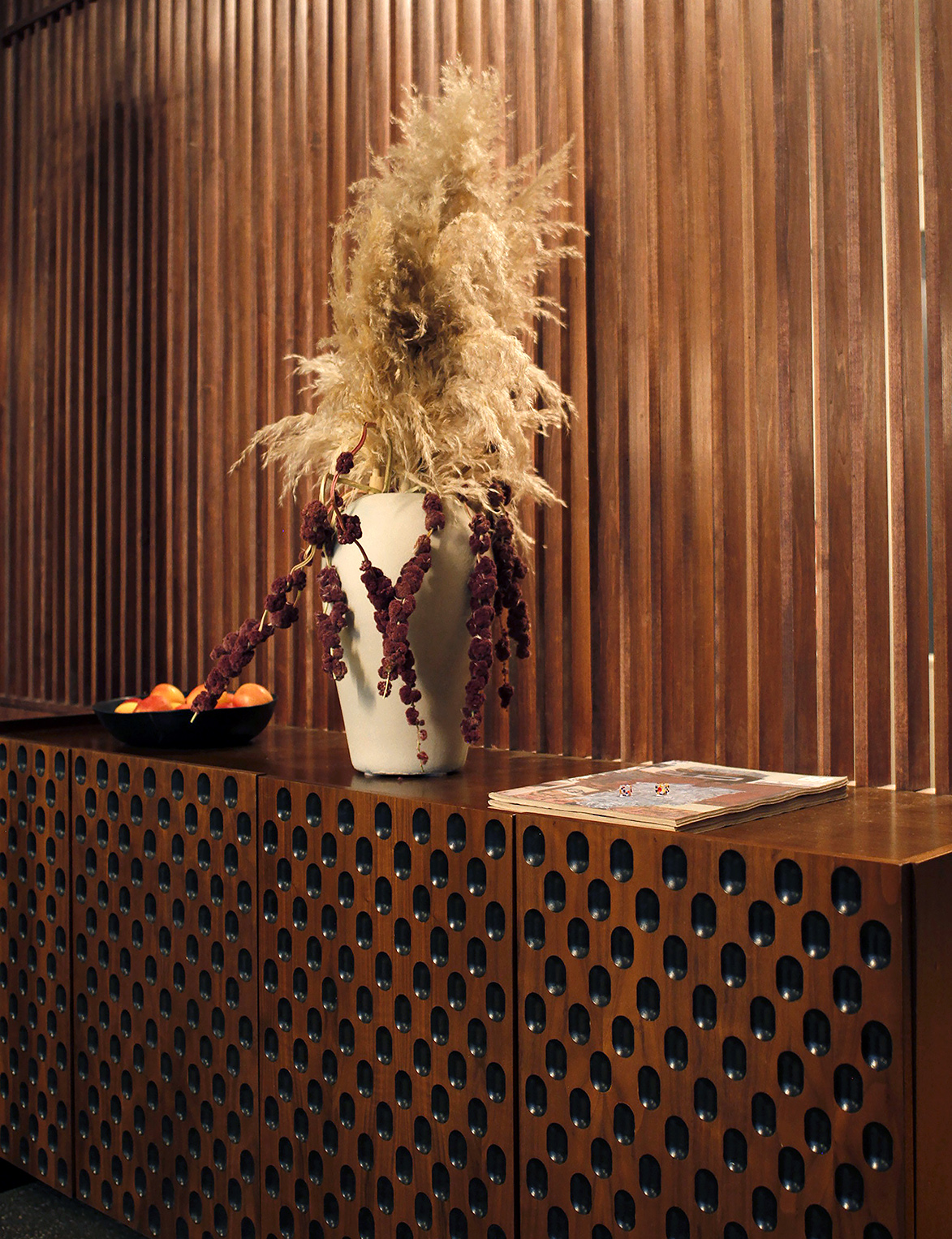 The Brooklyn brand Ashya — which makes really beautiful bags intended for and inspired by traveling, though my favorite one is currently sold out, boo — recently opened a space in Industry City that's a hybrid office and retail shop. The office is home to both Ashya and its sister company, the creative production studio Equator, and the store features an epic raffia mirror by Rosalila studio that is definitely going to see a LOT of selfie action.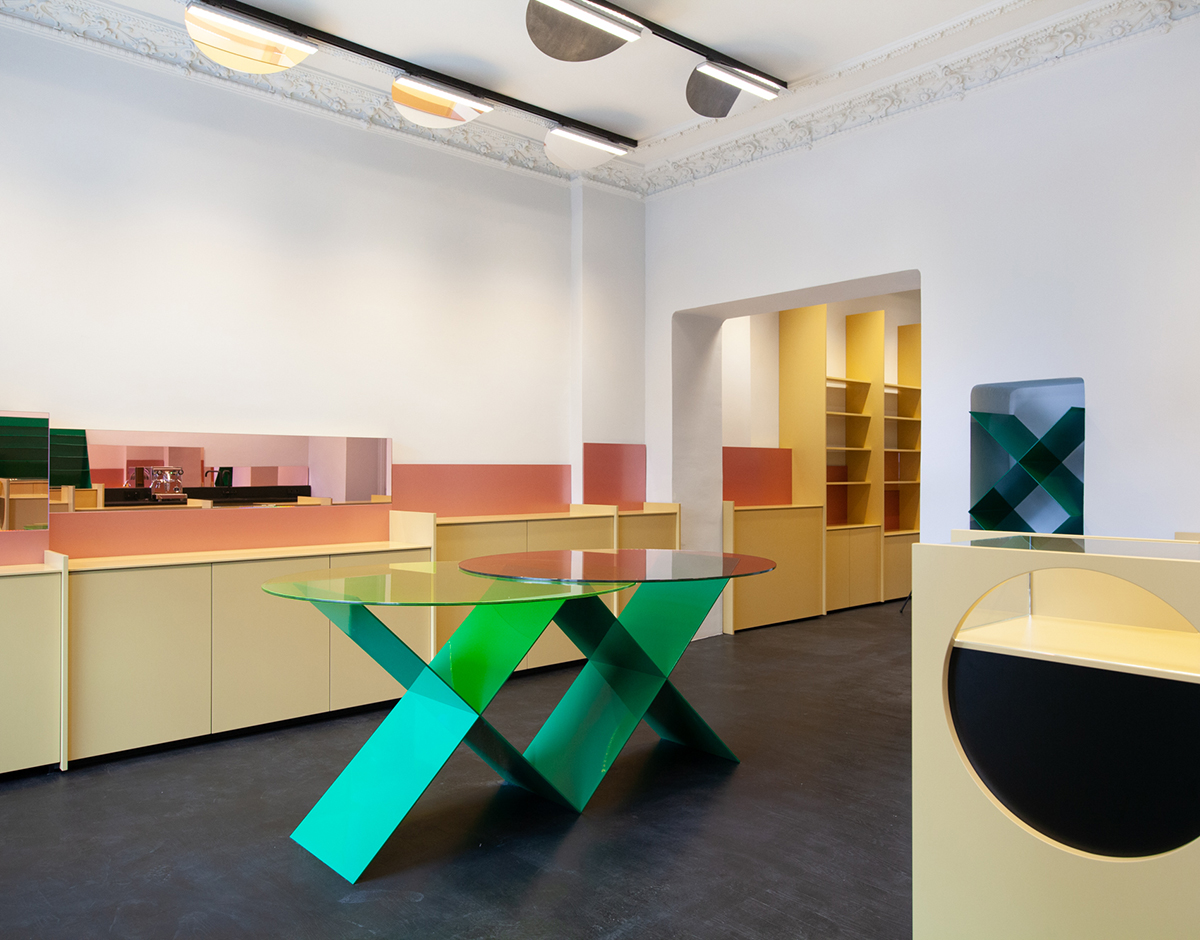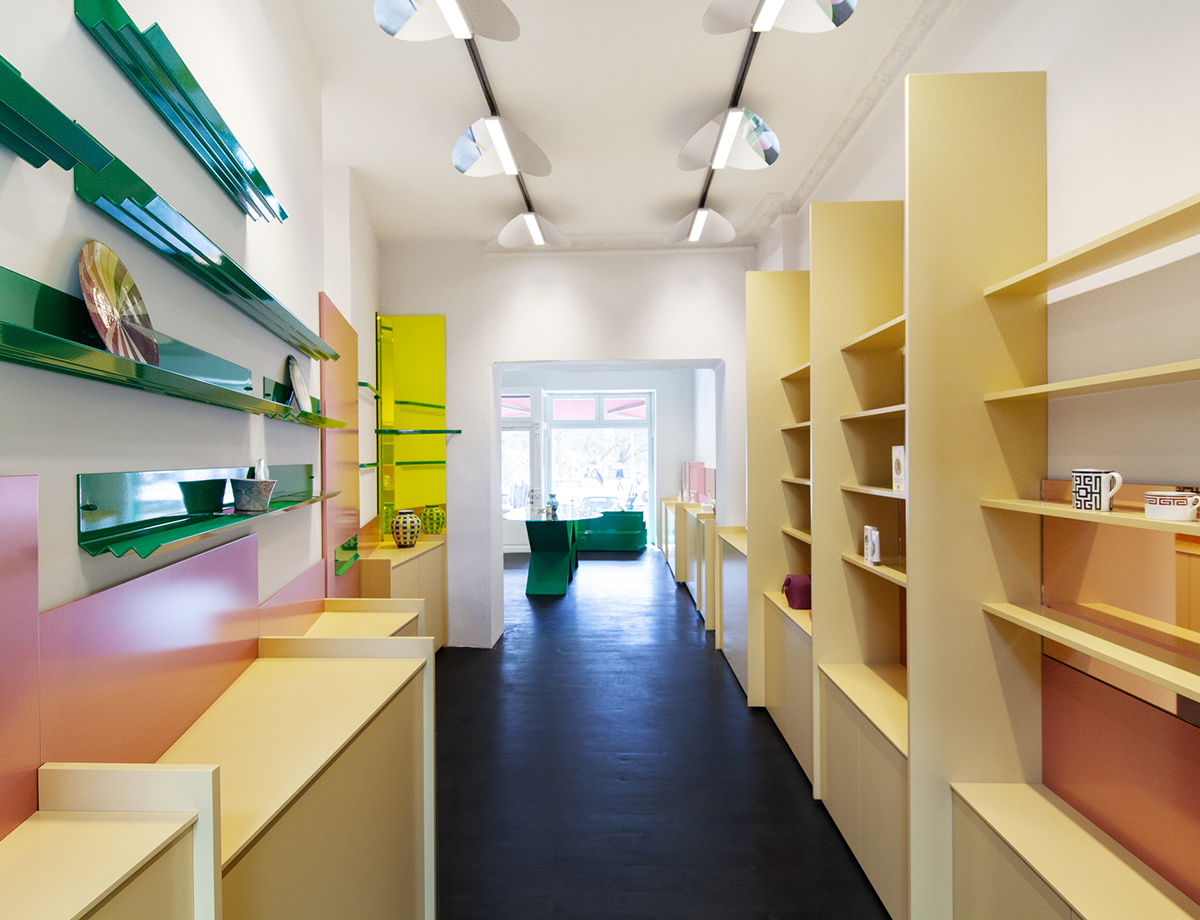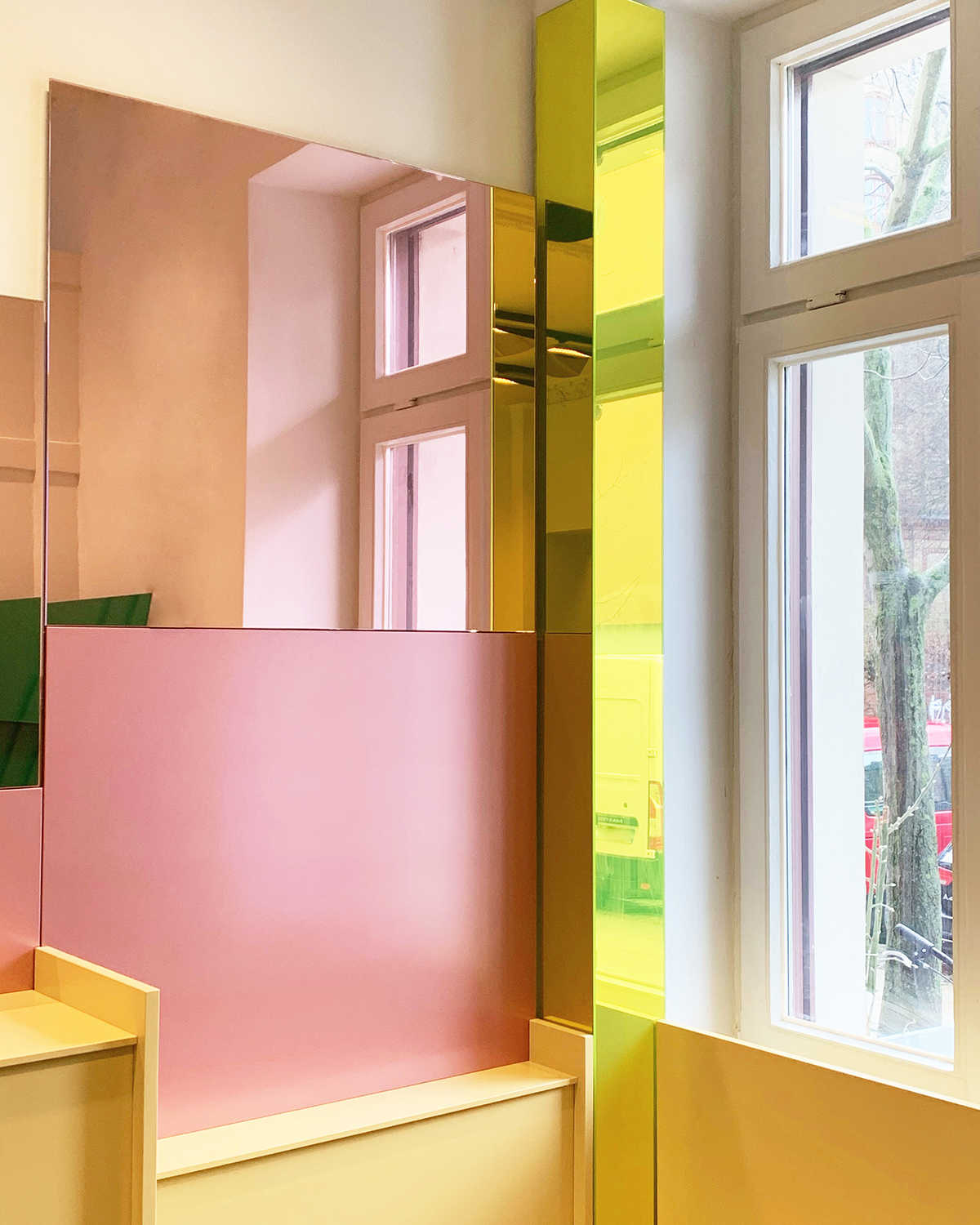 The popular Berlin spa and cosmetics brand run by Melanie Del Canton just got a sister space for her favorite objects and object-based collaborations, called MDC Next Door, and it's an eye-catching rainbow of a space designed by Gonzalez-Haase. The Berlin architecture and design firm uses color and light/mirrors in really impactful, fearless ways and we're here for it.
Discoveries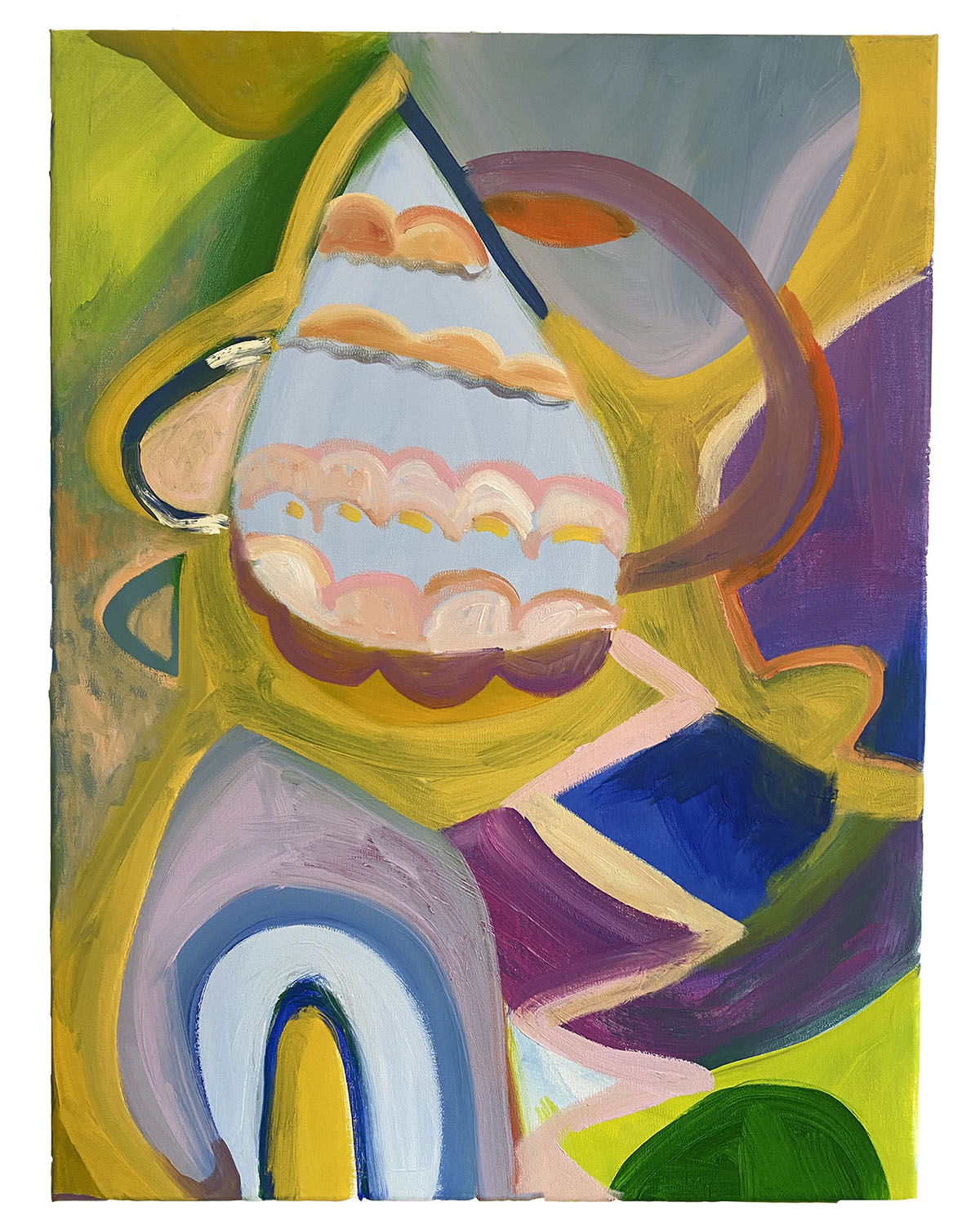 New York artist Naomi Clark sent us a bunch of images of the new batch of paintings she's just put up for sale on her web shop, some of them more affordable gouaches on paper ($80-300) and some of them proper oil paintings ($1800-2100). Of course we chose our favorite (above) and then realized it's not actually for sale in the store, but DM Clark if you're curious about it. Actually you should check out her Instagram right now regardless, because she's on a residency at Boisbuchet in France and making some really cool site-specific "action paintings."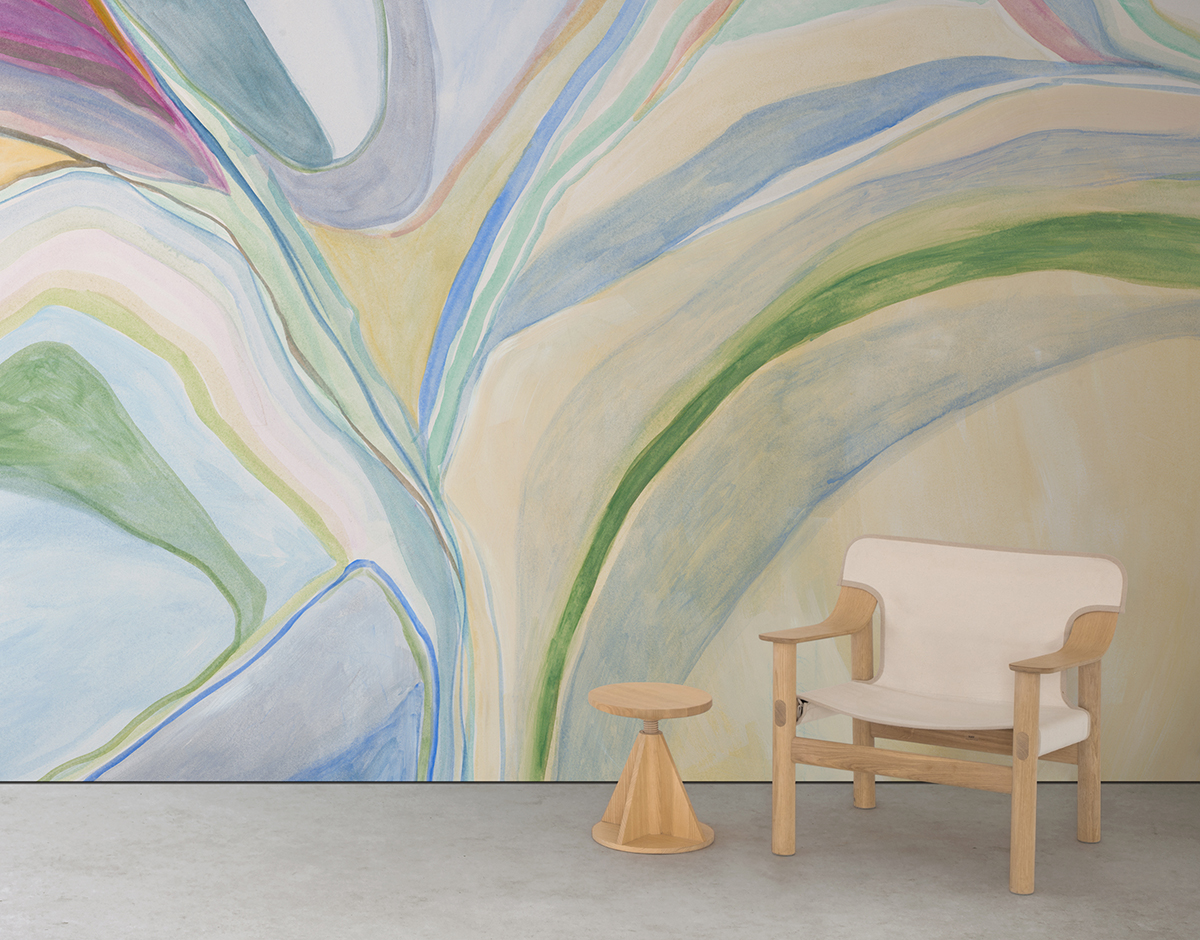 Or maybe you'd prefer a painting as your actual wallpaper? In which case hightail it over to Calico Wallpaper's site to check out their new Abstract collection, derived from large-scale watercolors made by co-founder Rachel Cope.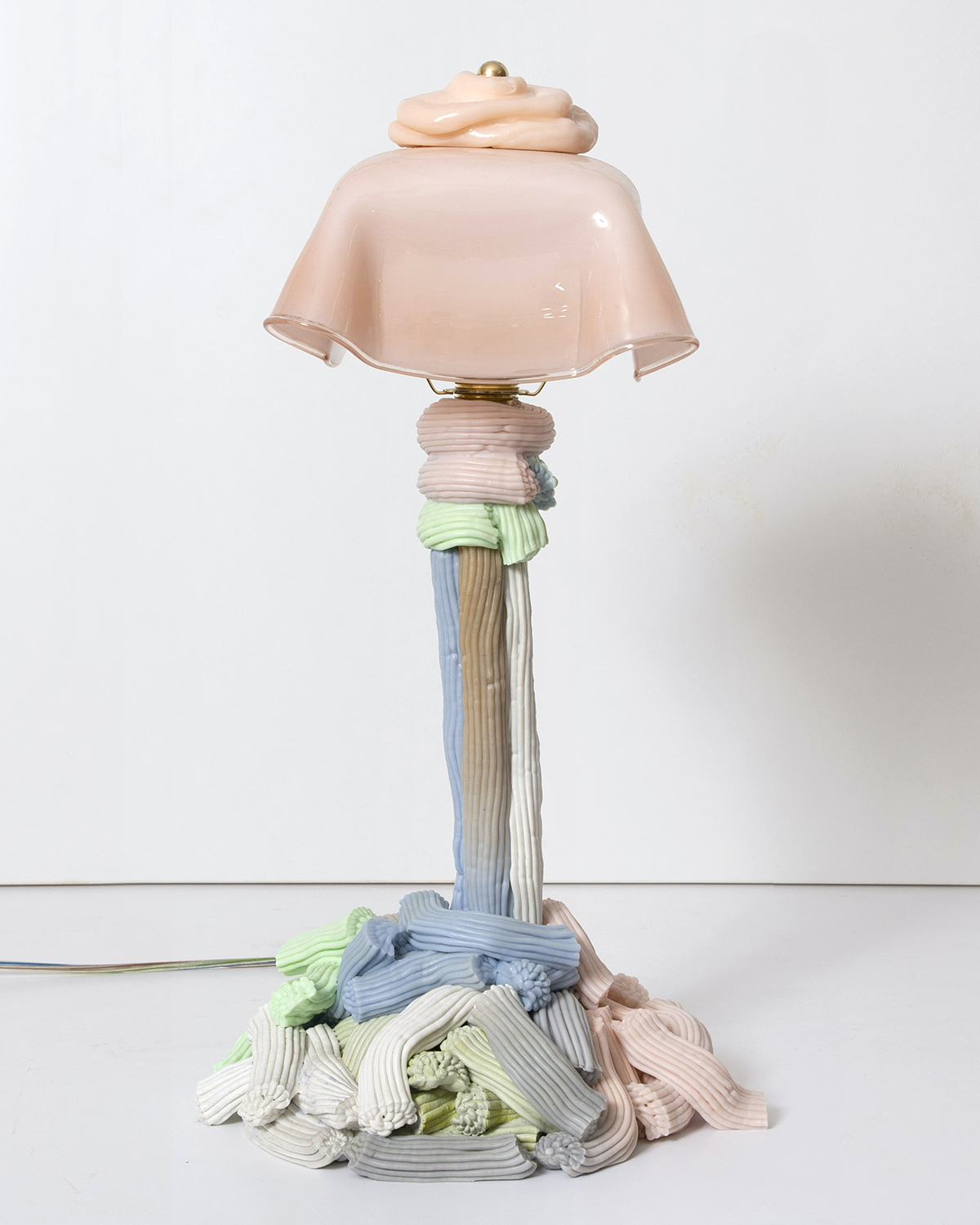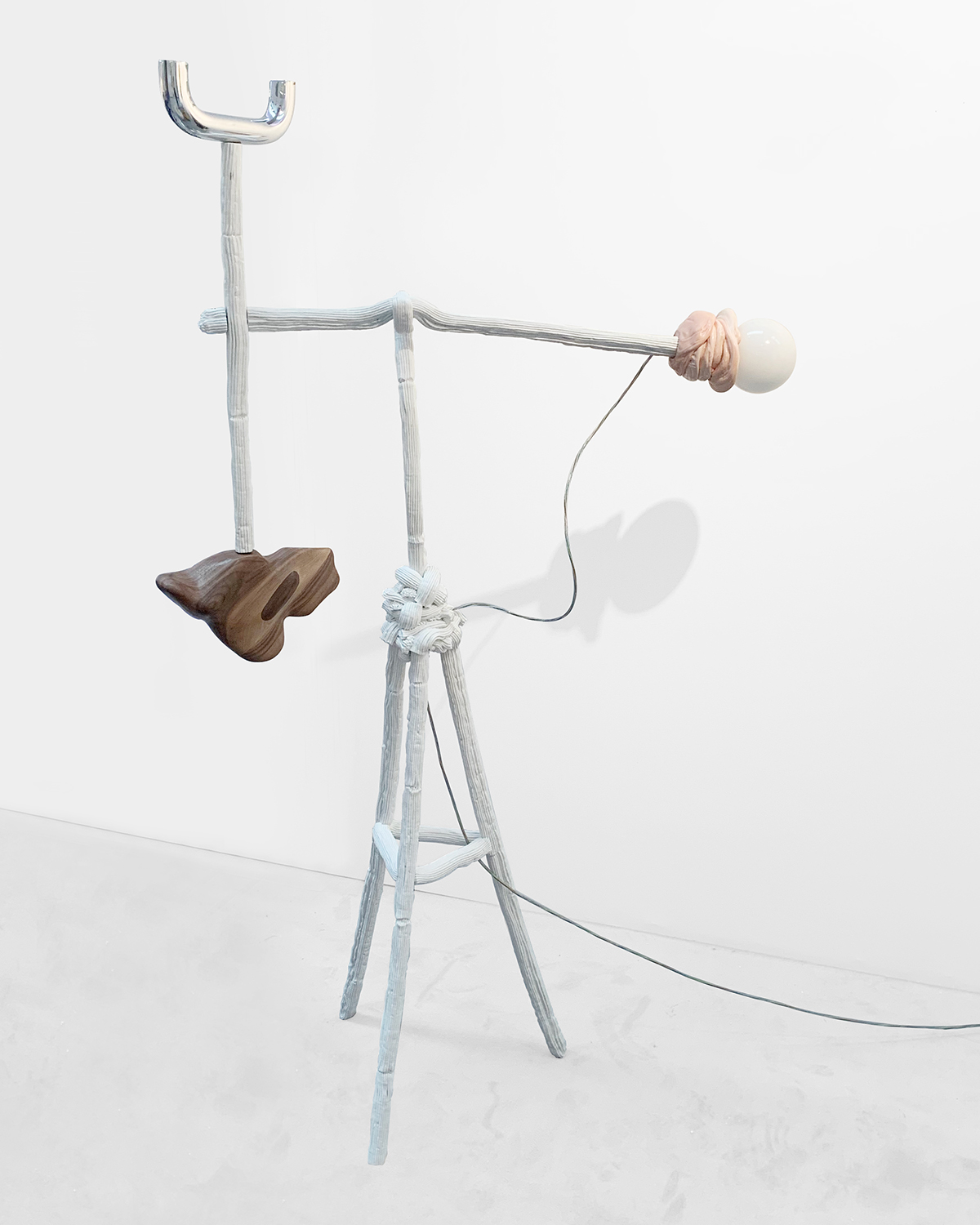 Obsessed with the latest works by James Shaw for Seeds gallery, which include a super frou-frou table lamp with a draped pink shade and a mobile-style lamp that balances Shaw's plastic blobs with blobs of metal and wood.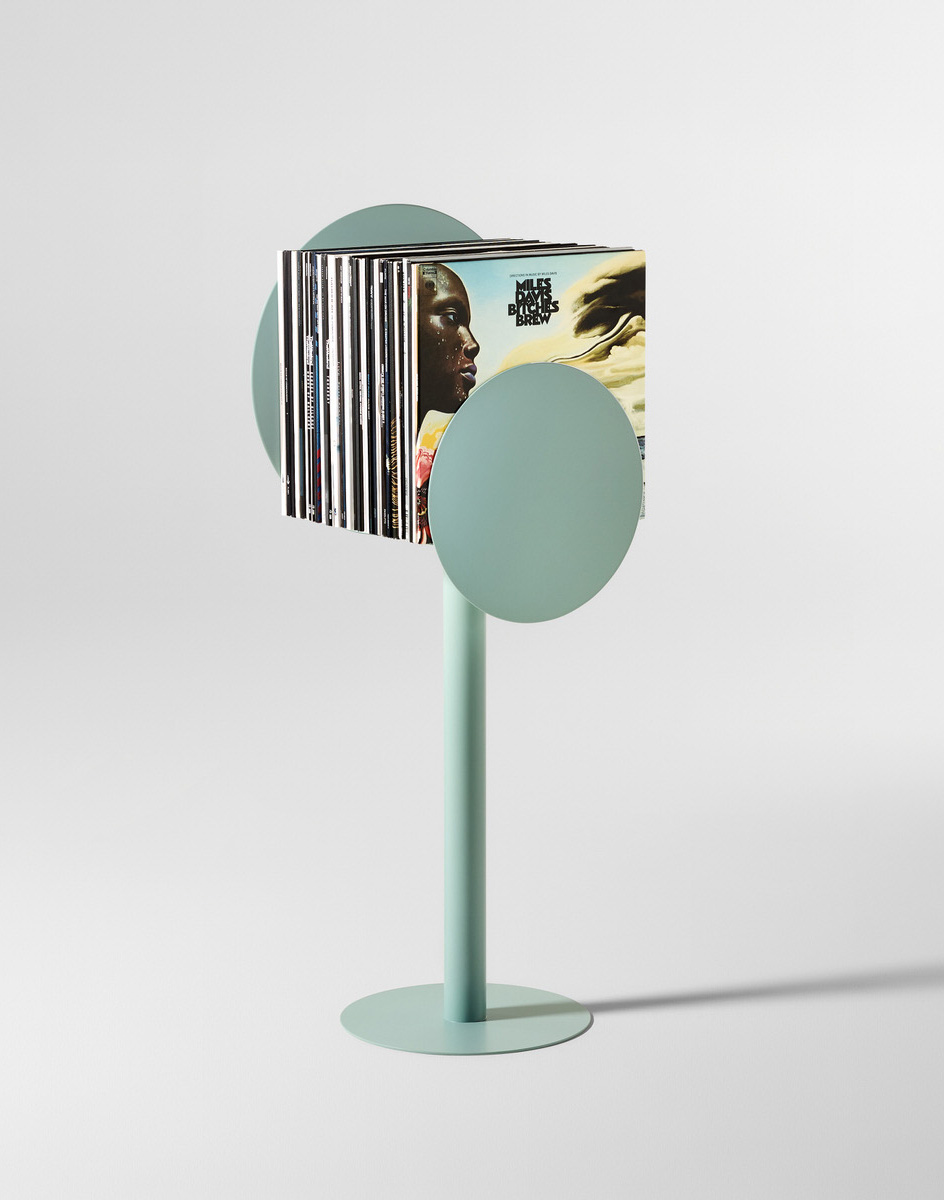 We spotted this record stand on Yellowtrace and thought the world should probably know about it: It's the first release by the new Melbourne design studio Good Fortune, and it's so nicely functional in so many ways. It holds a nice chunk of albums at a good height for grabbing one and putting it on the turntable, and the smaller front panel lets you show off the record that's currently on rotation.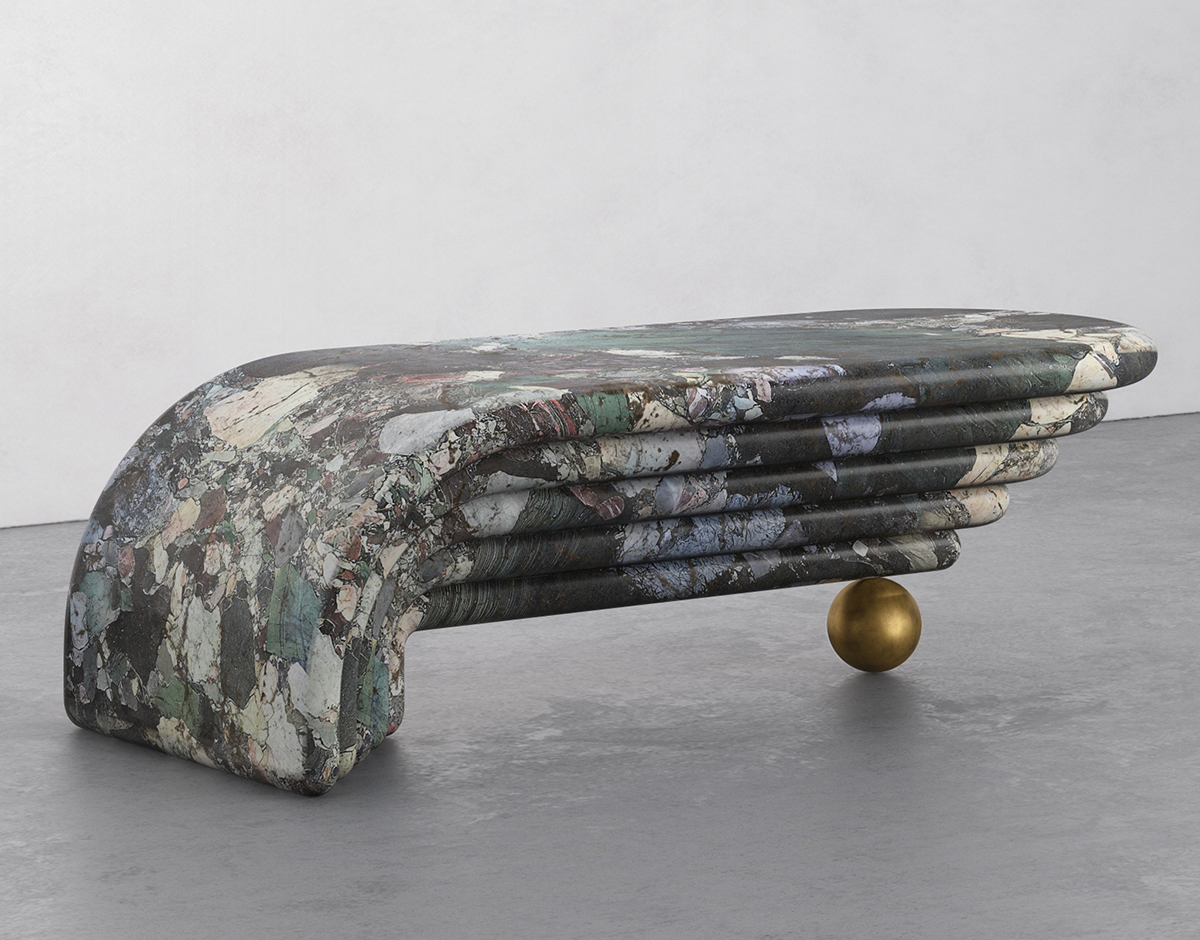 Granted we're not sure we want to live in a world where coffee tables can cost $57,000, but with Arthur Vallin's new creation for Studiotwentyseven, we sort of understand why it might? Maybe? It's made from five stacked layers of curved panels of colorful quatro stagioni marble that are individually carved to nest perfectly inside each other, all balanced atop a brass ball. Definitely a statement piece.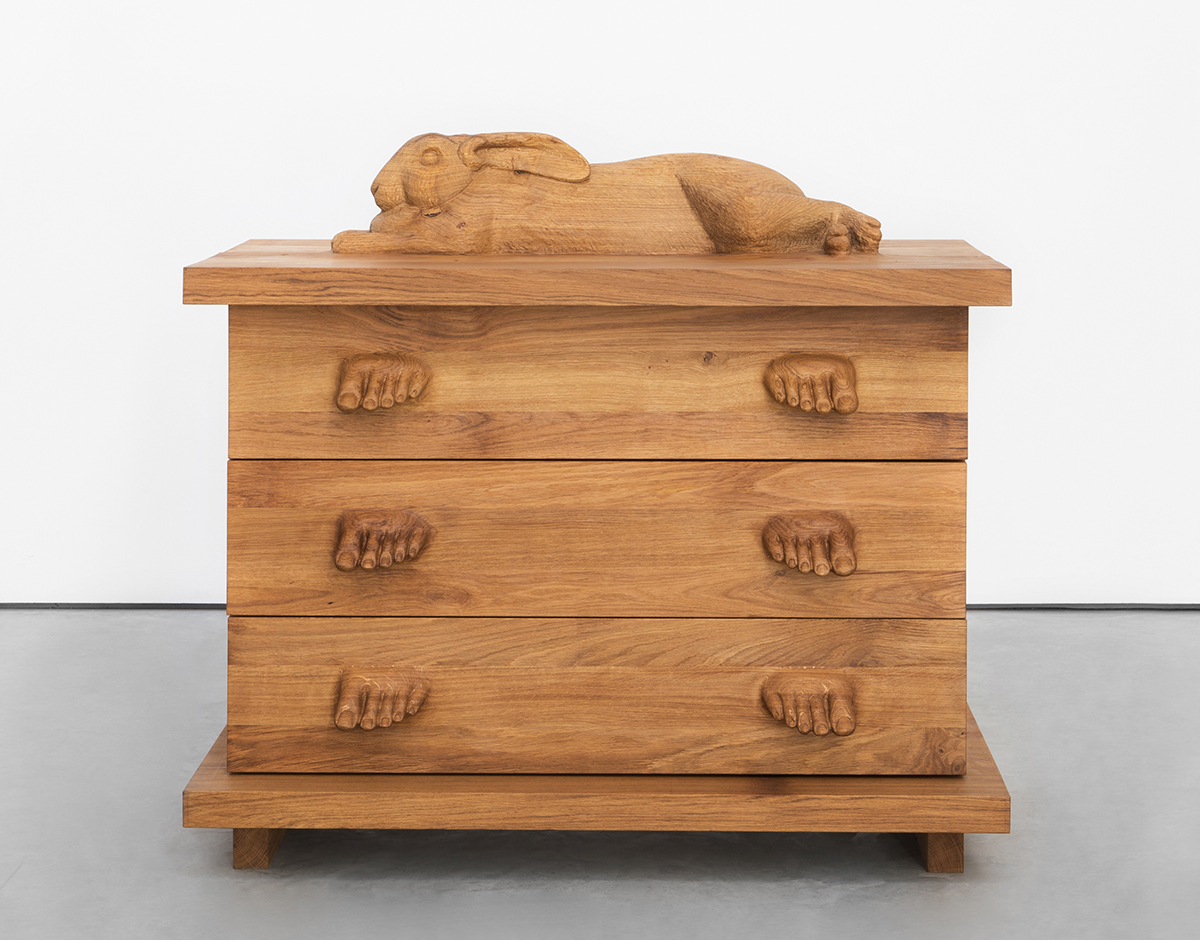 Speaking of statement pieces (LOL) one of our favorite works to come out of the most recent edition of the Nomad fair (in St. Moritz) is this dresser by artists Daniel Dewar and Grégory Gicquel, which was made in 2020 as part of this whimsical show at Clearing gallery in Brussels. We want foot-shaped drawer pulls almost as much as we still reallllllly want this foot-shaped stool by Barbora Zilinskaite.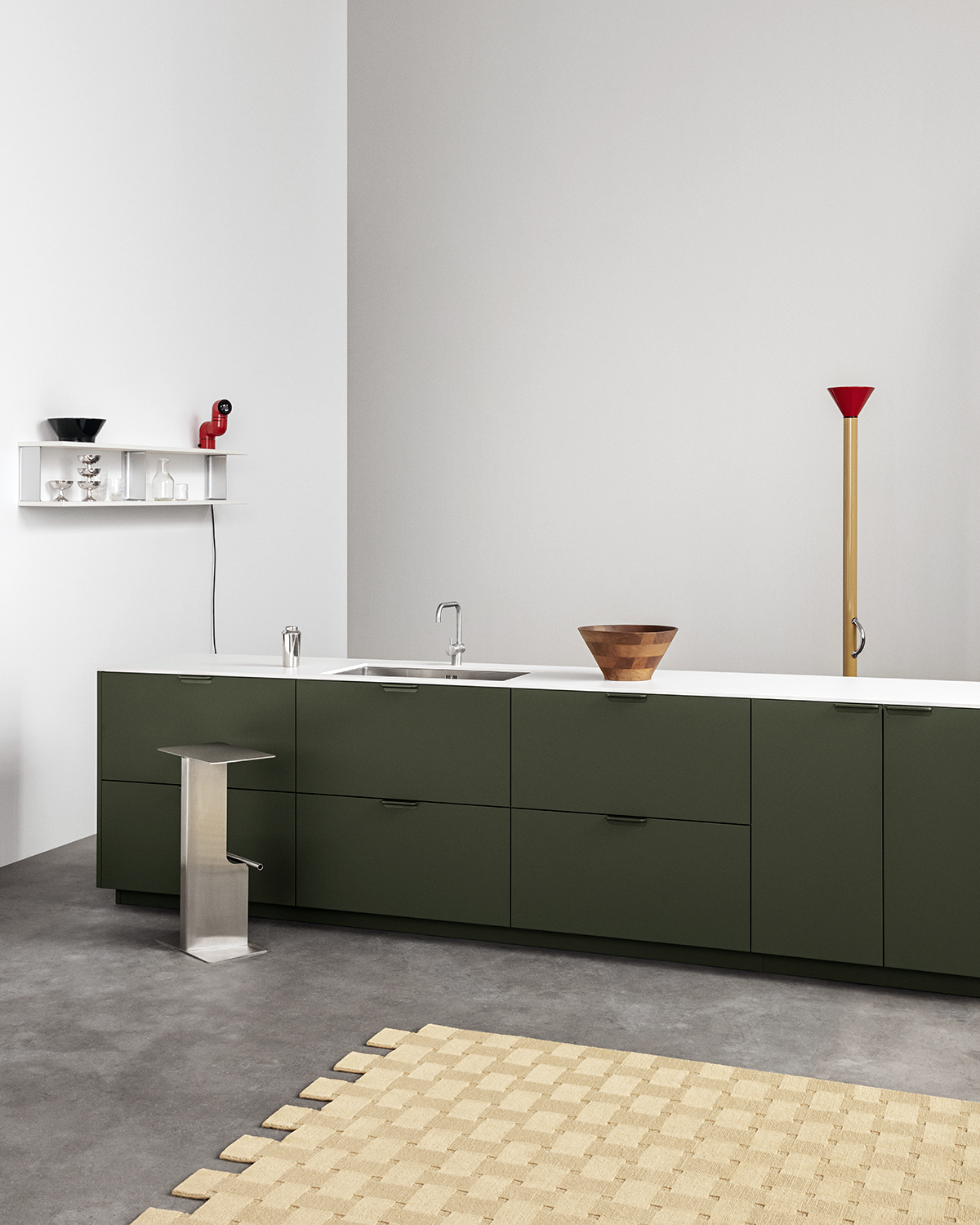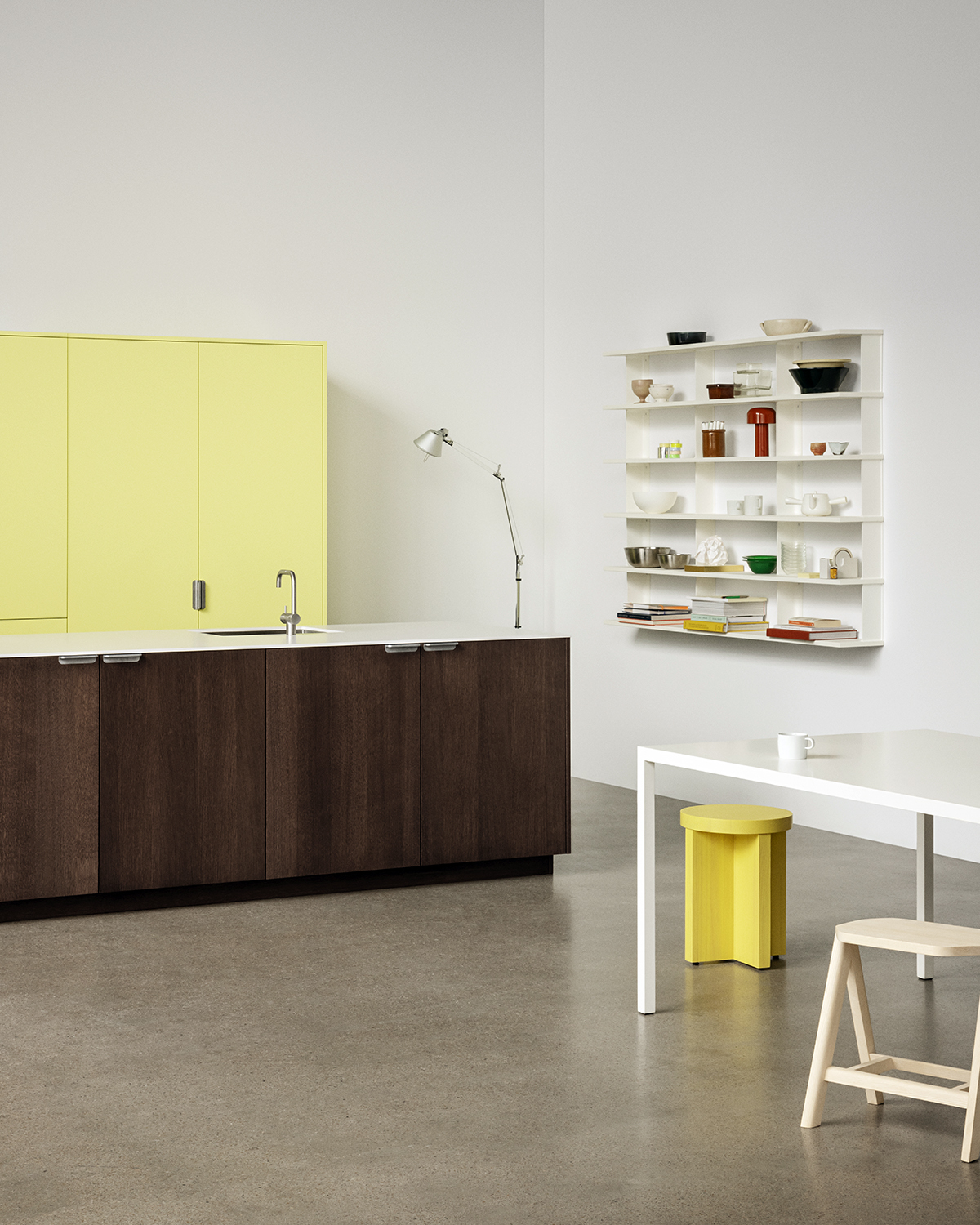 The latest release from the Danish designer-kitchen purveyor Reform is Unit, a super minimal collection by Copenhagen studio Aspekt Office that combines wood or painted cabinet surfaces with recyclable die-cast aluminum handles and a really nice steel shelving unit that lets you display all of your more collectible kitchen items rather than hide them away in the cupboard.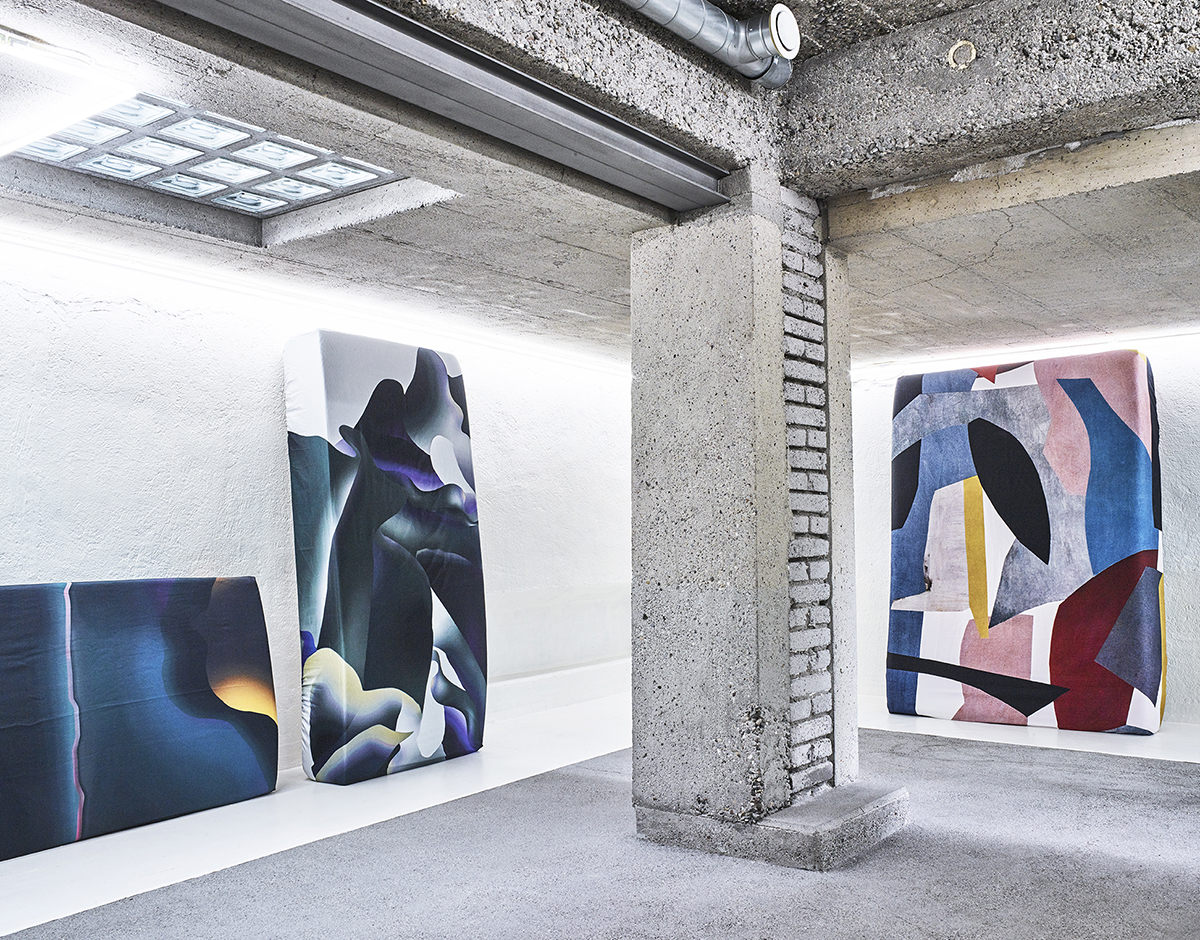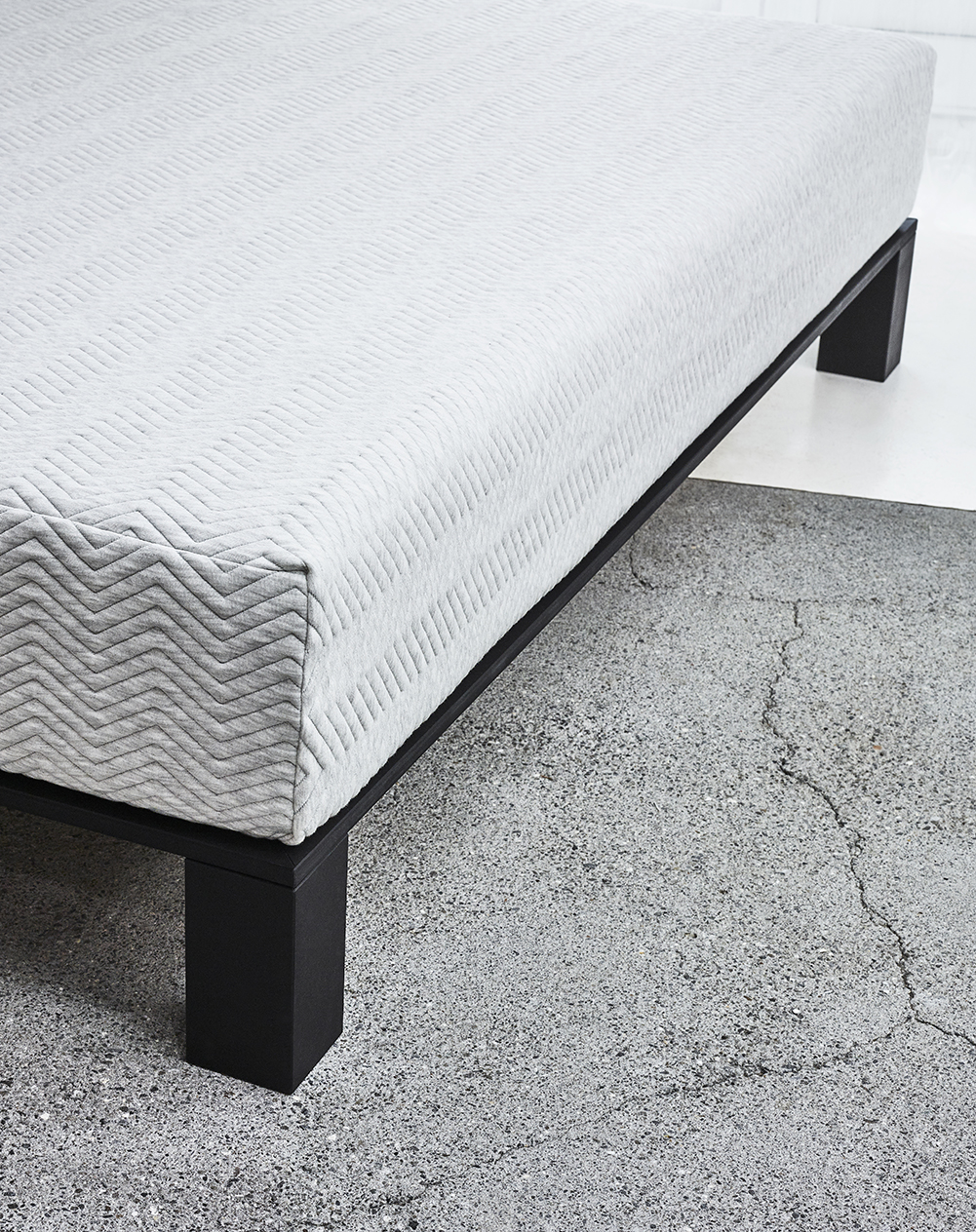 For those of you living in Europe who were as disappointed as I was, upon moving to Berlin, at the selection of mattresses available here (and the difficulty of navigating them), I highly recommend checking out the newest offering from the Swiss bedding brand ZigZagZurich, a natural latex foam mattress, made in Italy, that we might add was shot very nicely above with ZigZag's colorful fitted sheets. The mattress itself has an integrated foam topper and a washable grey cover that features the brand's signature chevron motif.
Exhibitions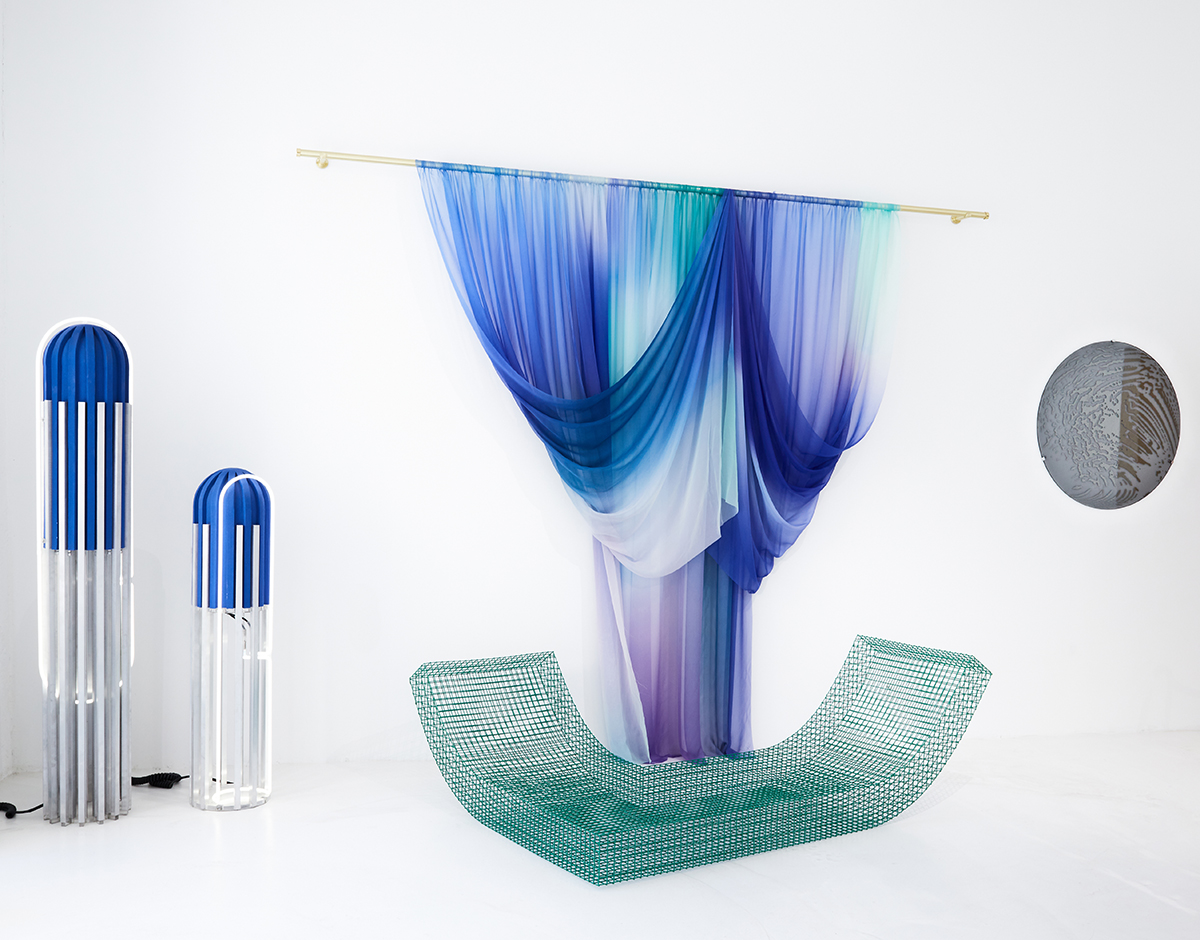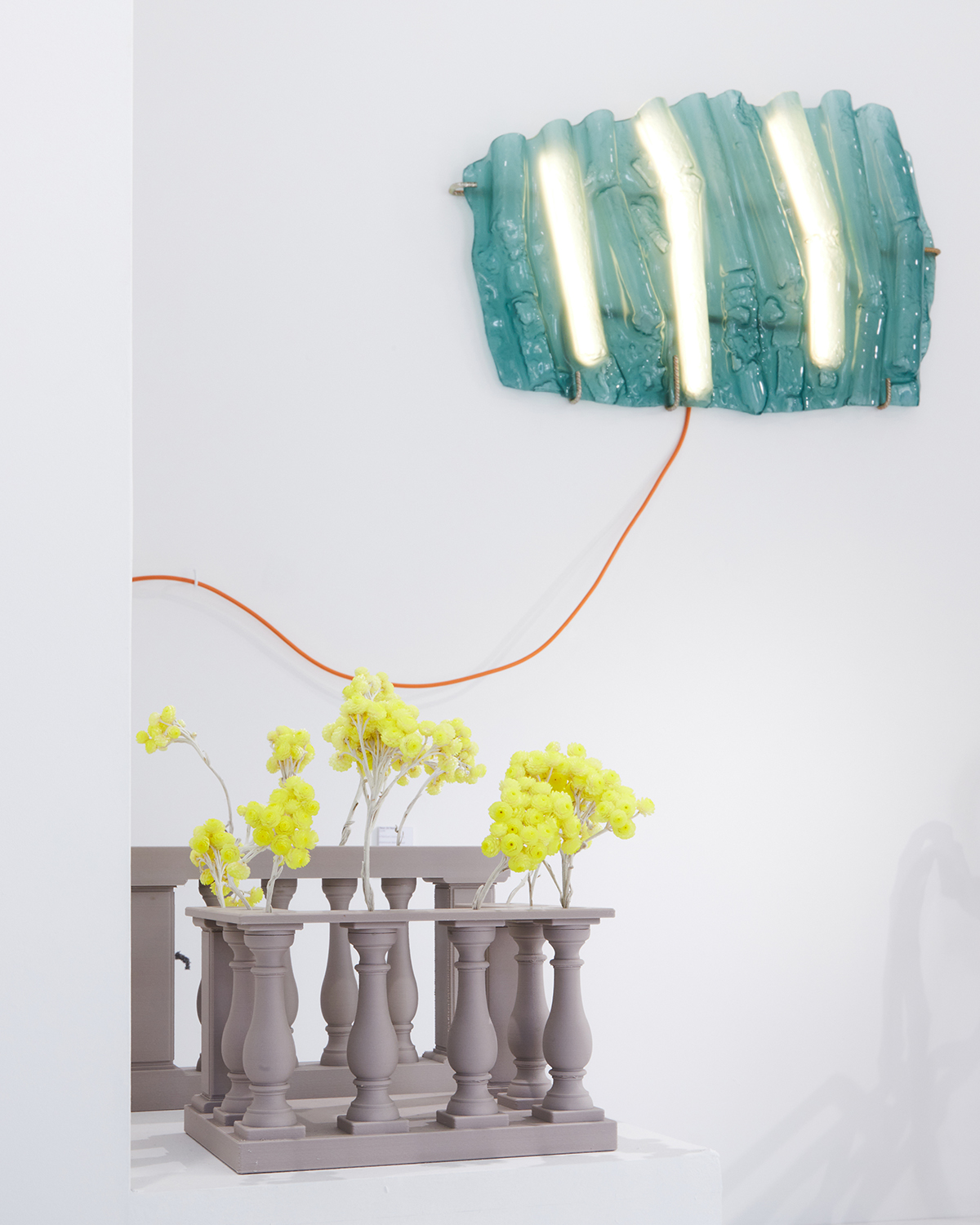 The European COVID lull gave the Villa Noailles the chance to produce its annual Design Parade festival, and while this year's looked pretty epic and we'll probably have more photos for you later, for now we'll shout out the latest exhibition by the French gallery 13Desserts, which put together a selection of existing and re-worked pieces by 16 designers including Chen and Kai, POOL, Sophia Taillet, and more. Pictured above (top) are two finned lamps and a round mirror by Celestine Peuchot, an ombre silk wall piece by Justin Morin, a metal-mesh lounge by Muller Van Severen; and (bottom) a green-glass wall lamp by Paolo Gonzato for Camp gallery, and a 3-D printed vase shaped like a bannister by Marion Mailaender. See more here.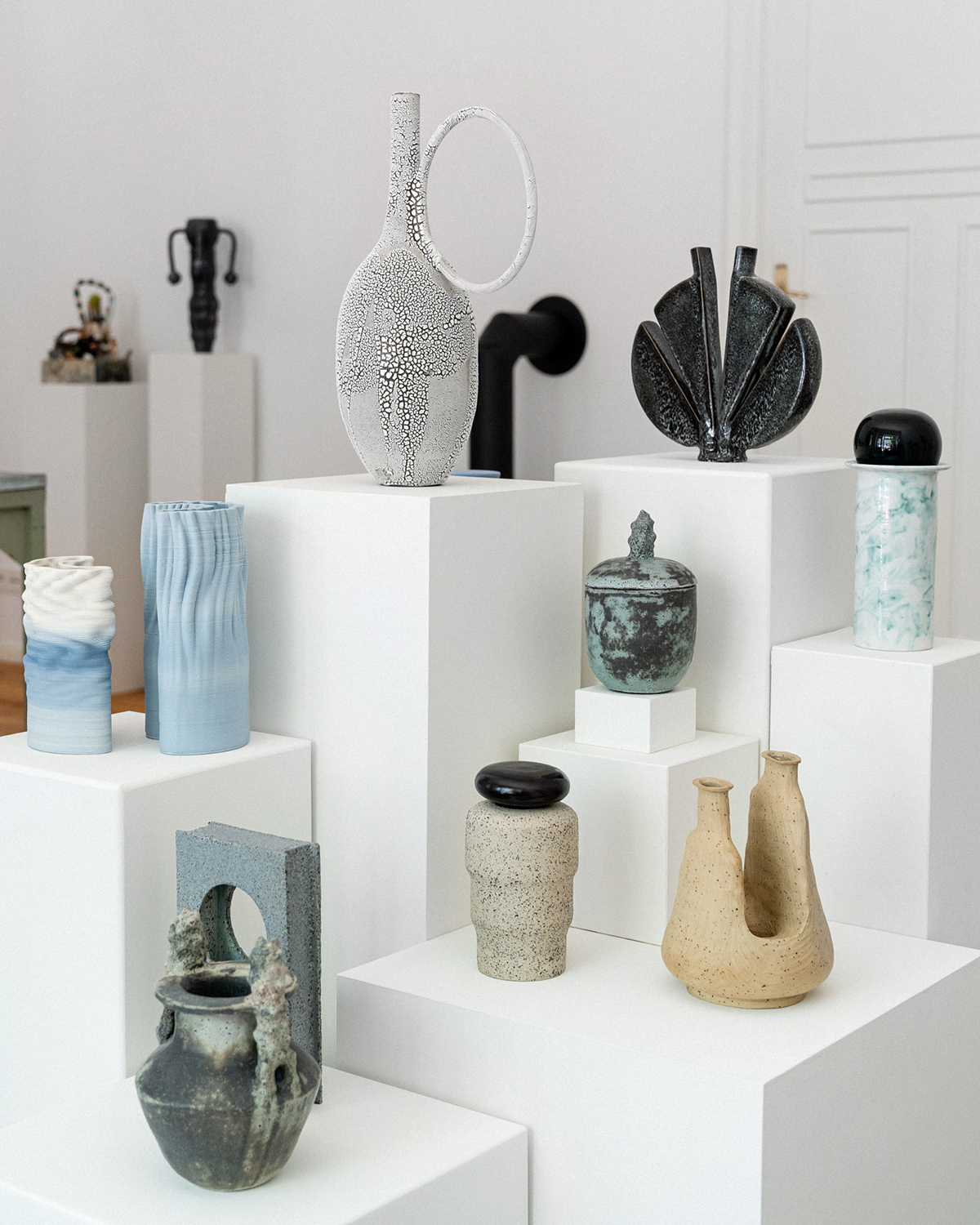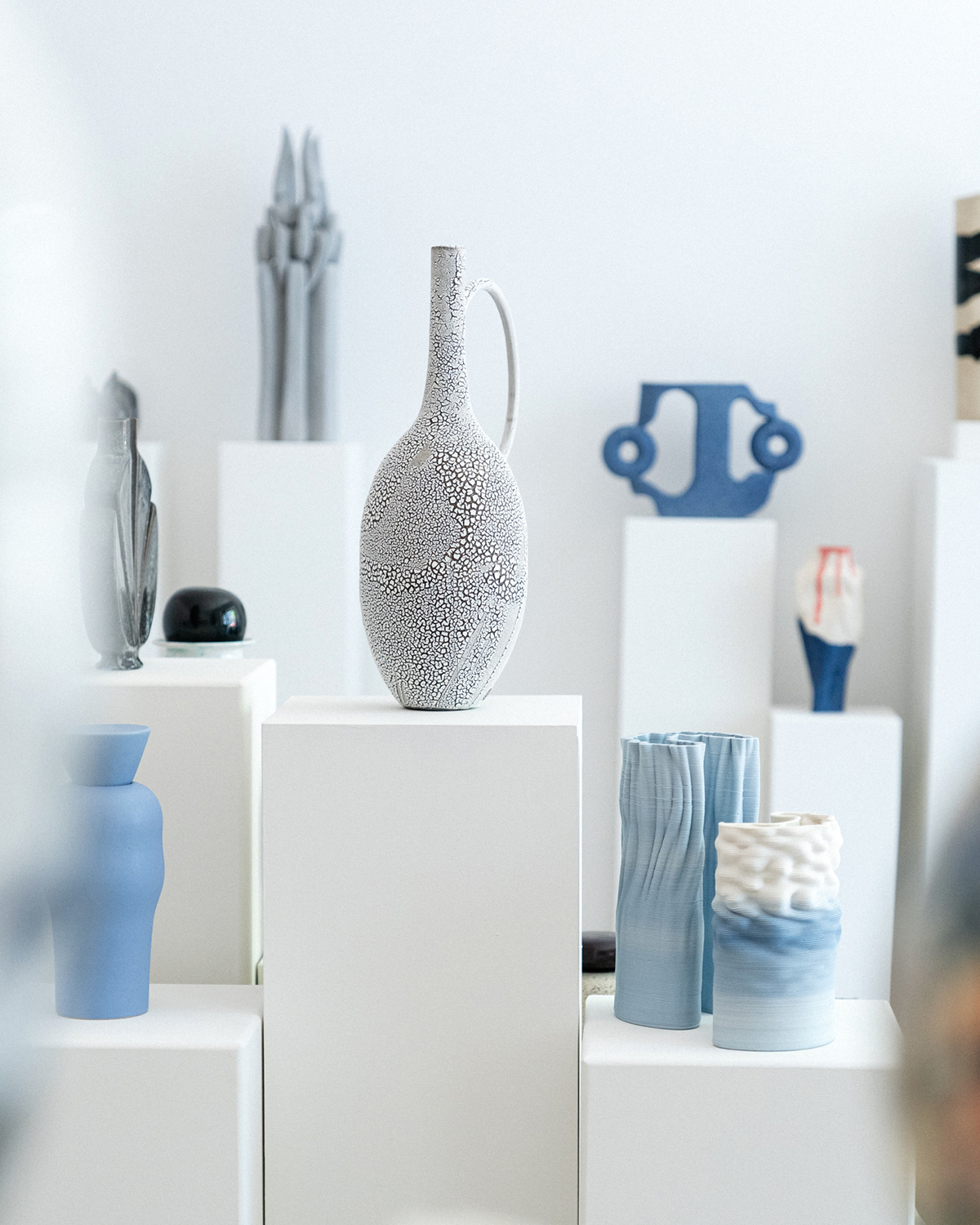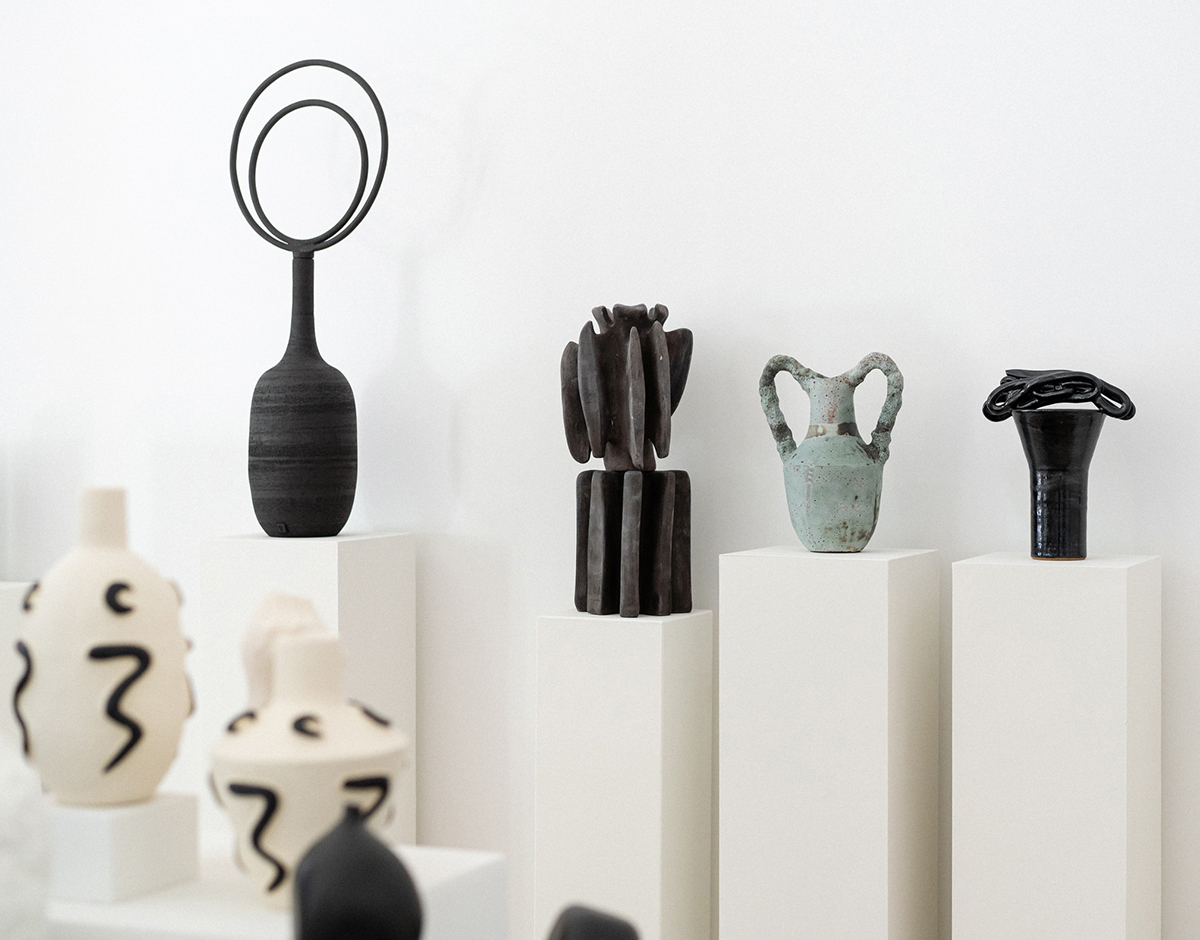 So many fantastic pieces in this group show of vases in Berlin, which closed earlier this month but we still wanted to shout out. Organized by a group of ceramicists to show their own work alongside the work of their friends and peers — 19 participants in total, including Sight Unseen faves IAAI, Marilyne Blais, and Yellow Nose — it spotlit "a diverse range of in-depth craftsmanship, including ceramics, 3-D printing, mold making, resin casting, and form vessels." To identify and inquire on individual pieces, visit the show's Instagram. Photos by Anne Freitag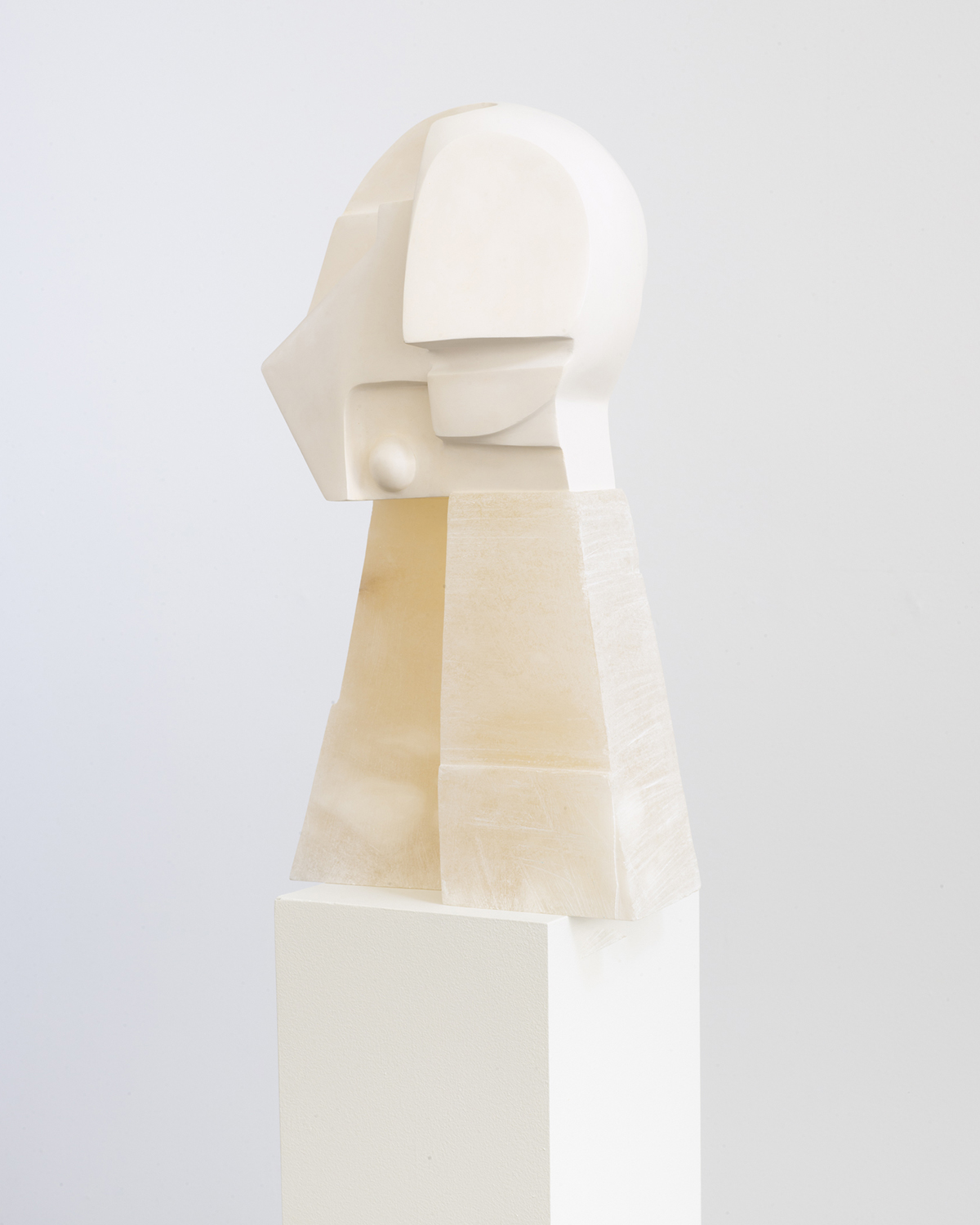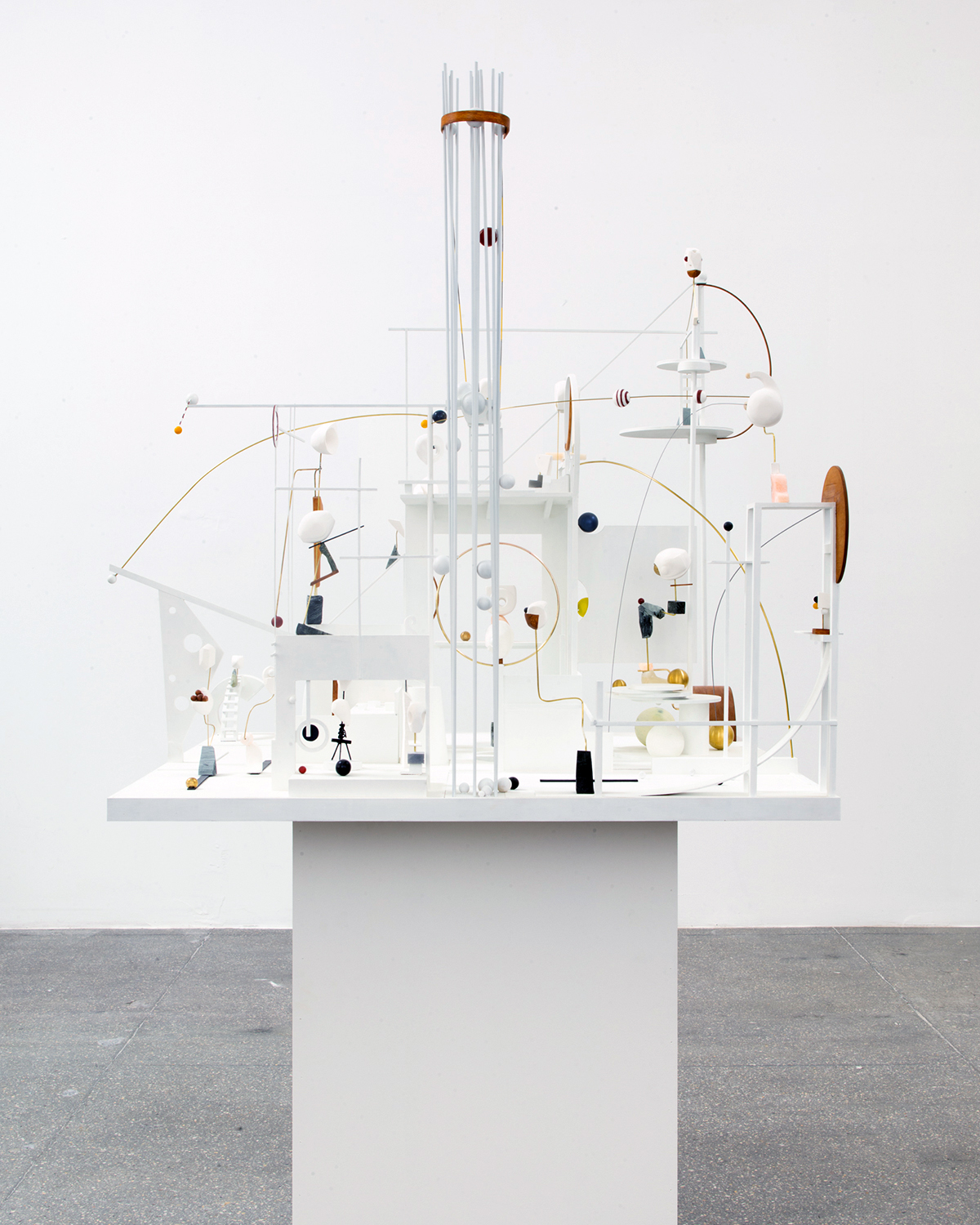 Our love of the work of Mexican artist Alberto Odériz definitely primed us to perk up when we saw this show at Helwaser Gallery by Christina Kruse pop up in our inbox — her Lunapark piece shown above is a bit like a miniature model of one of his room-scale installations, but of course has its own, often more complex sculptural geometries. But we also really love her more traditional modernist sculptures, which have echoes of Hepworth and Brancusi. View all the works here.