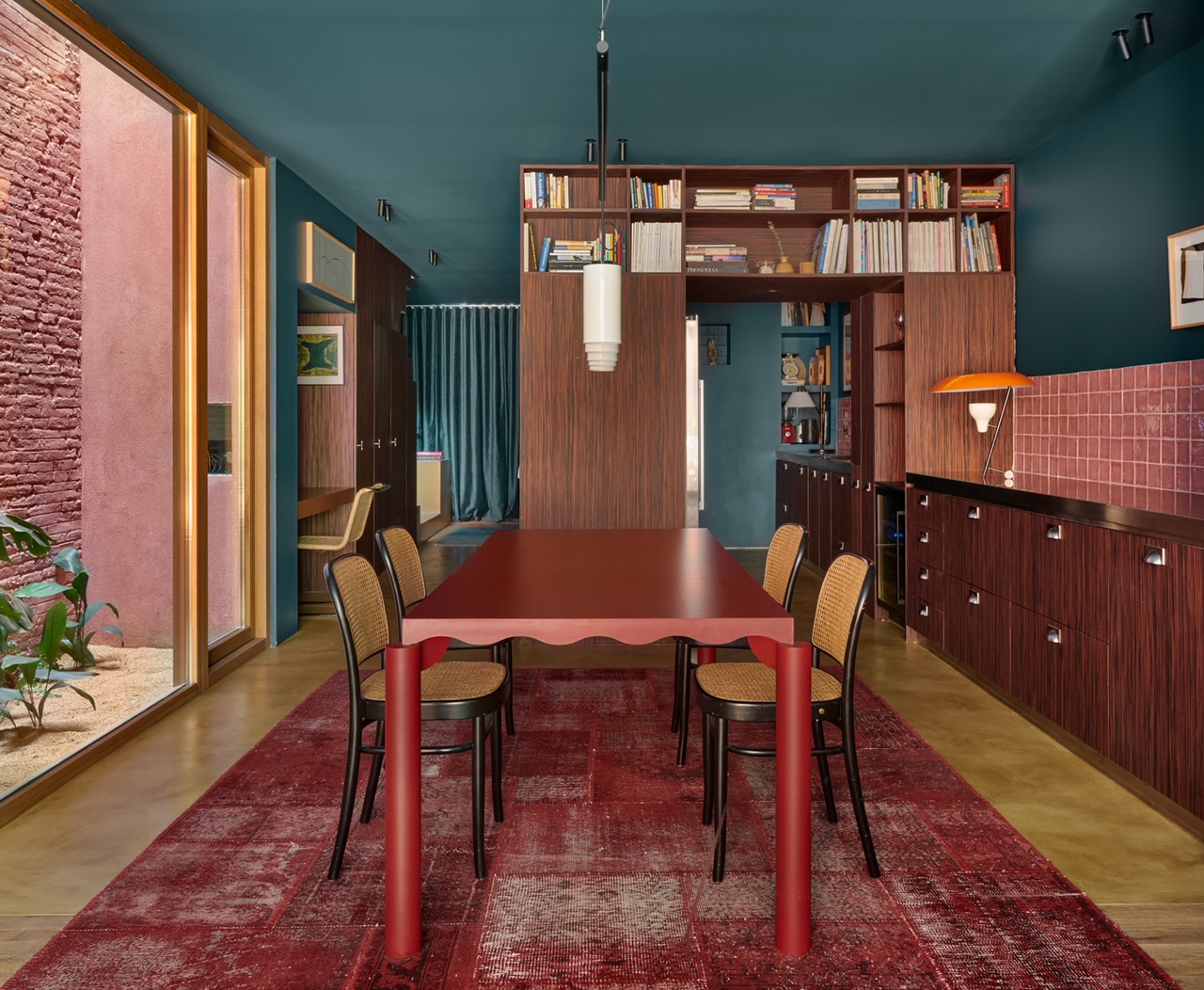 A weekly Saturday recap to share with you our favorite links, discoveries, exhibitions, and more from the past seven days. This week: a red Formica table — two things that are experiencing a resurgence — yet another club chair on ball feet, and a collection of textiles that reference everyone's favorite design couple, Josef and Anni Albers. 
Discoveries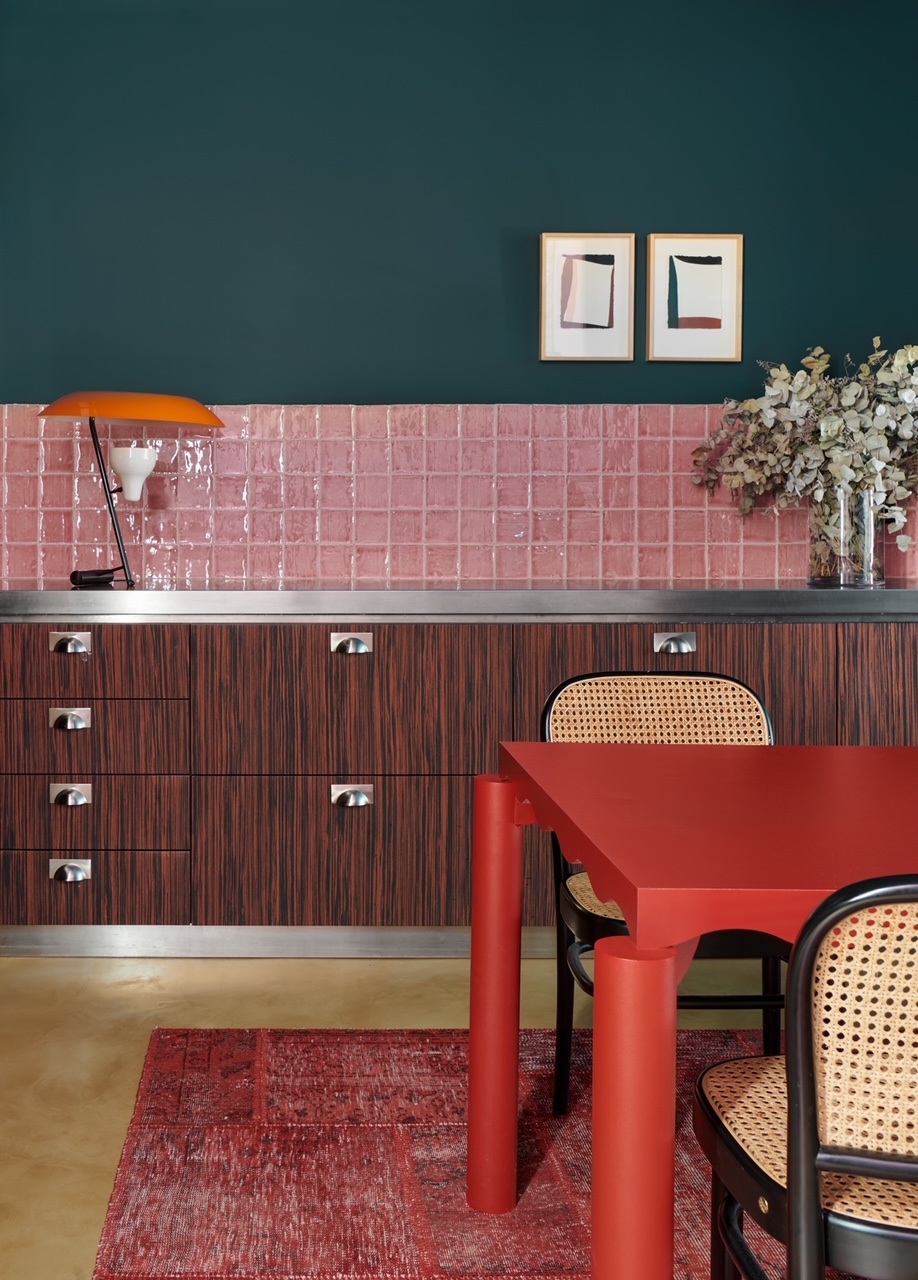 We caught a view of Spanish designer Max Enrich's new wavy Formica table on Instagram, in an interior designed by Mariona Espinet, and immediately fell in love. Is it us or does red really resonate these days? (Photos by Eugeni Pons)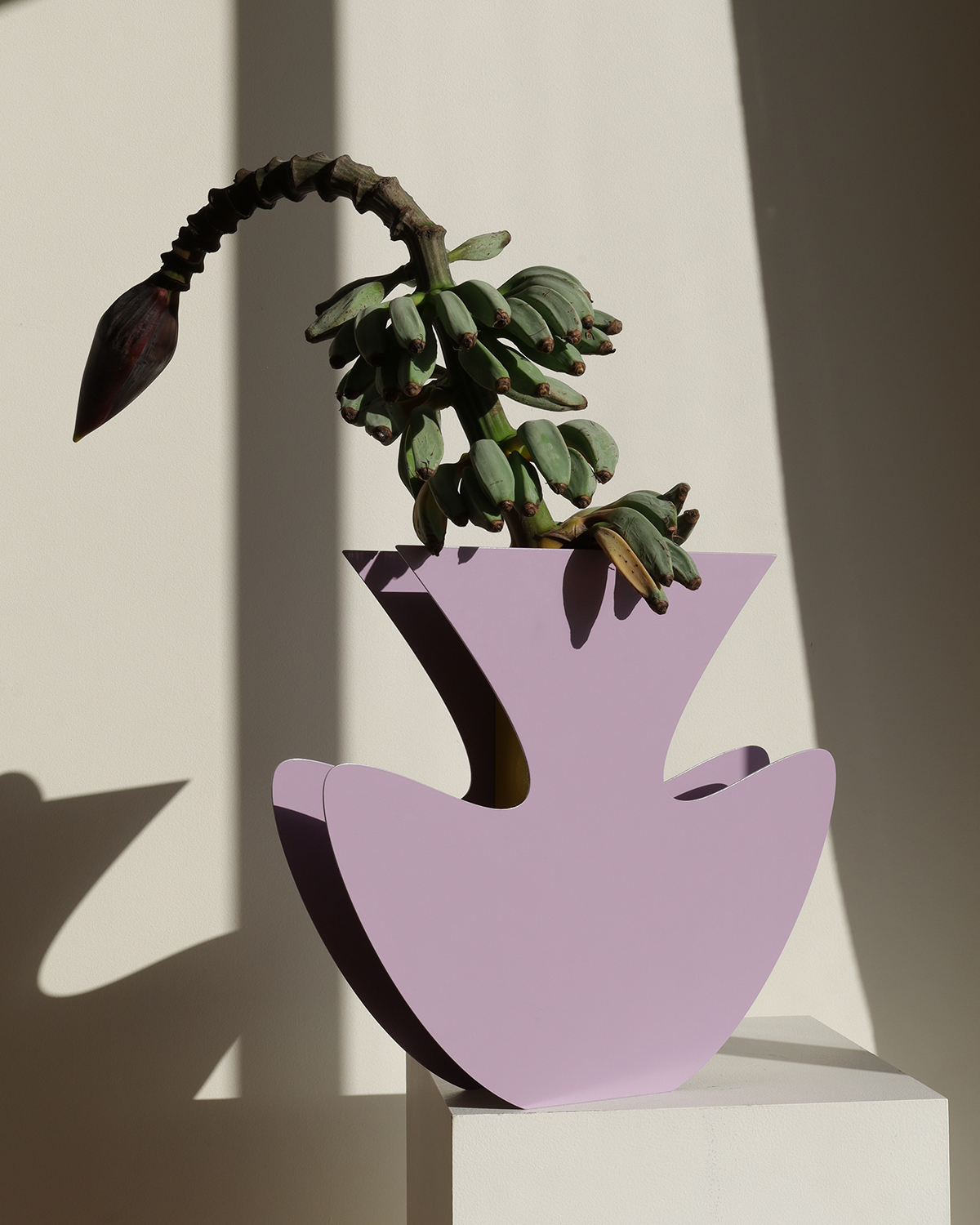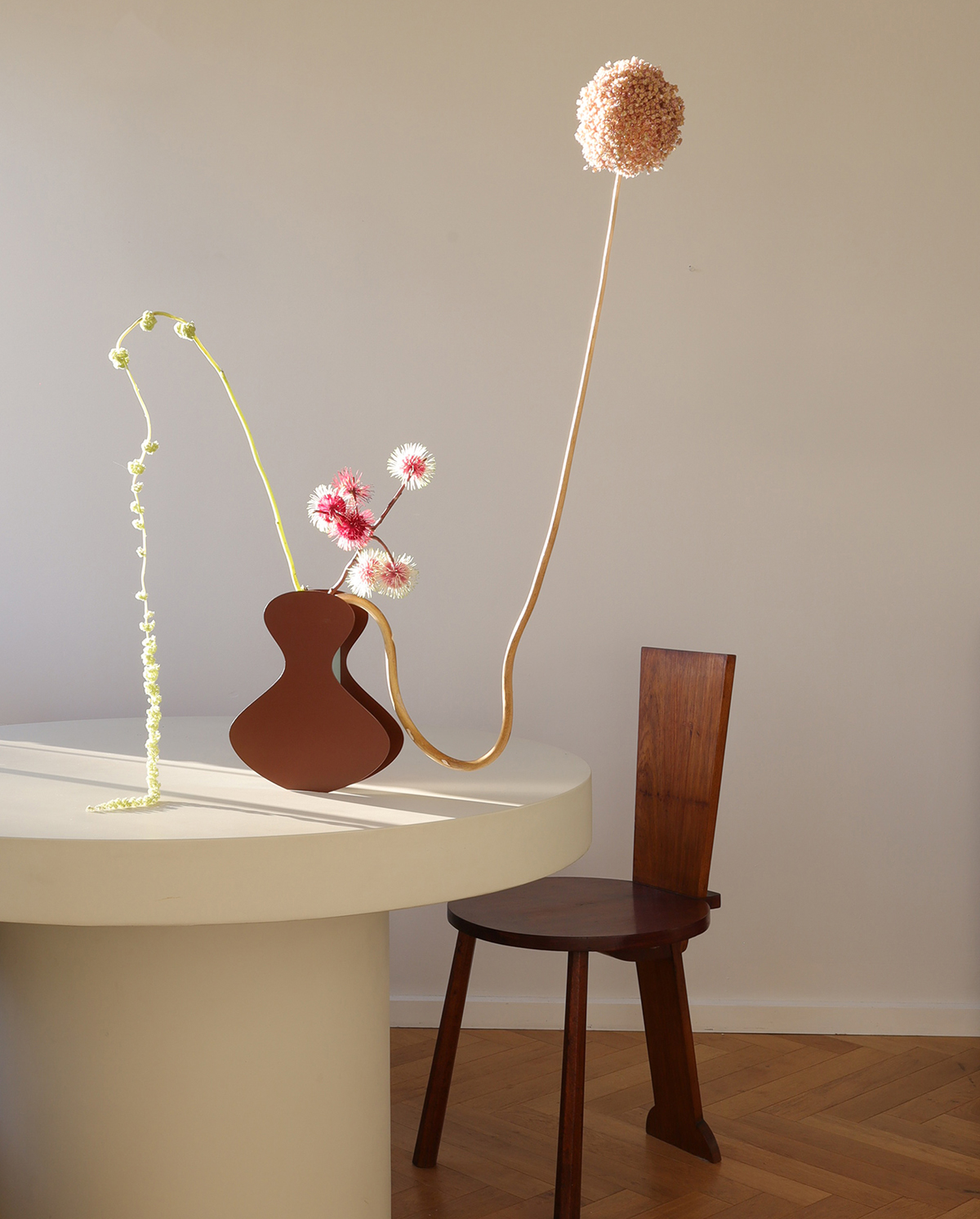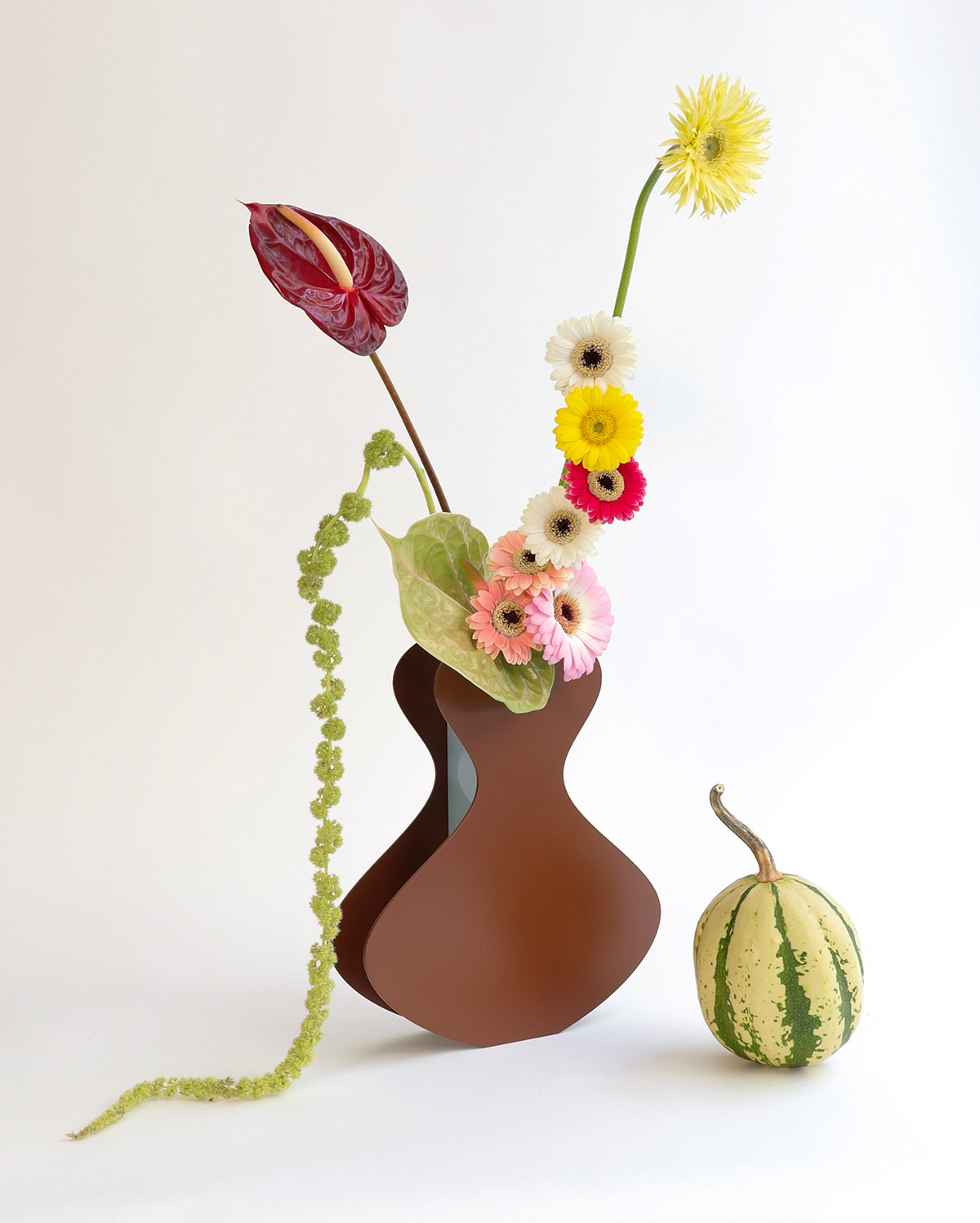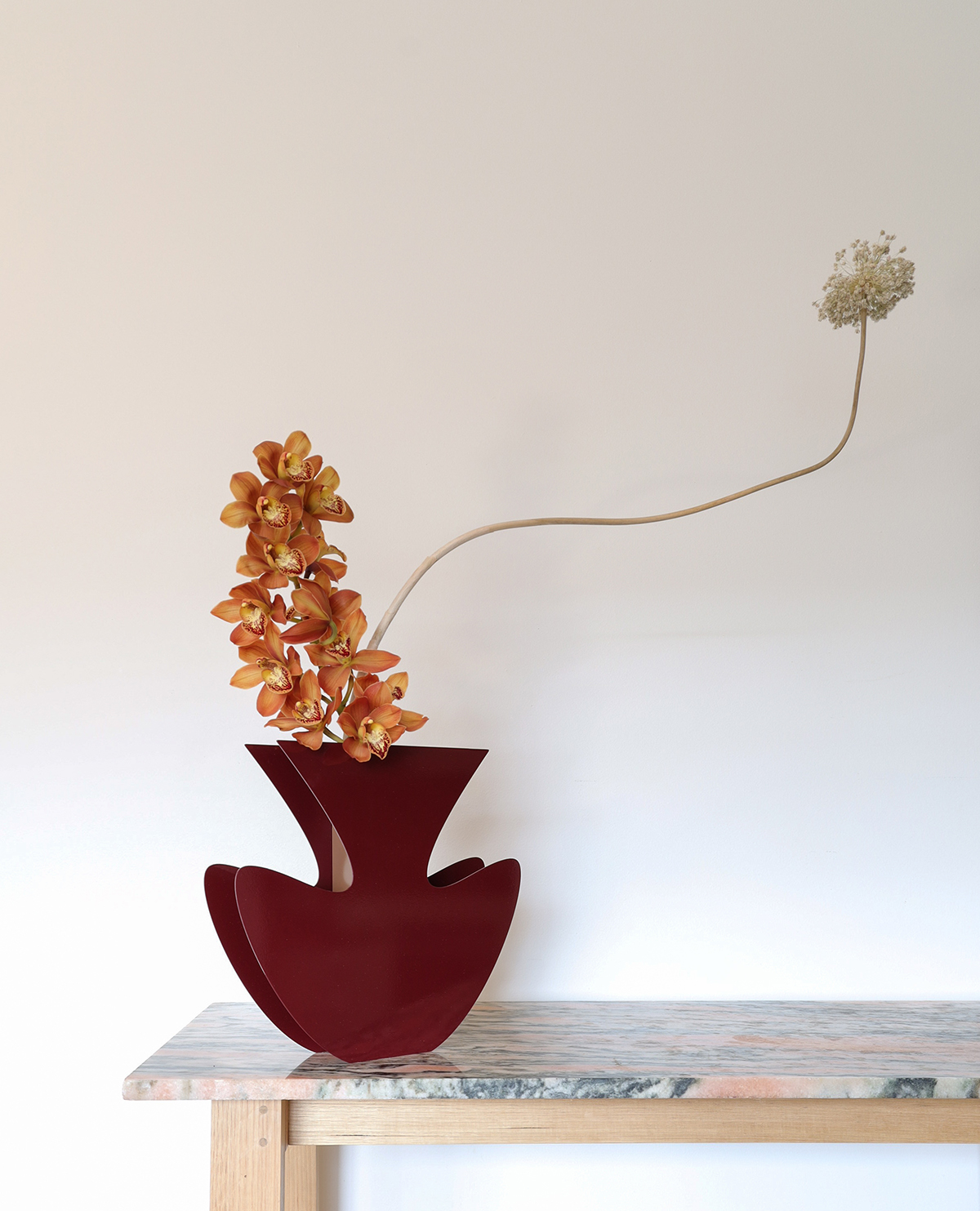 Nicole Lawrence's powder-coated aluminum 2D-turned-3D vases would be cool enough to feature on their own, but the gorgeously styled images the Melbourne-based designer created with florist Hattie Molloy for the project really made us sit up and pay attention.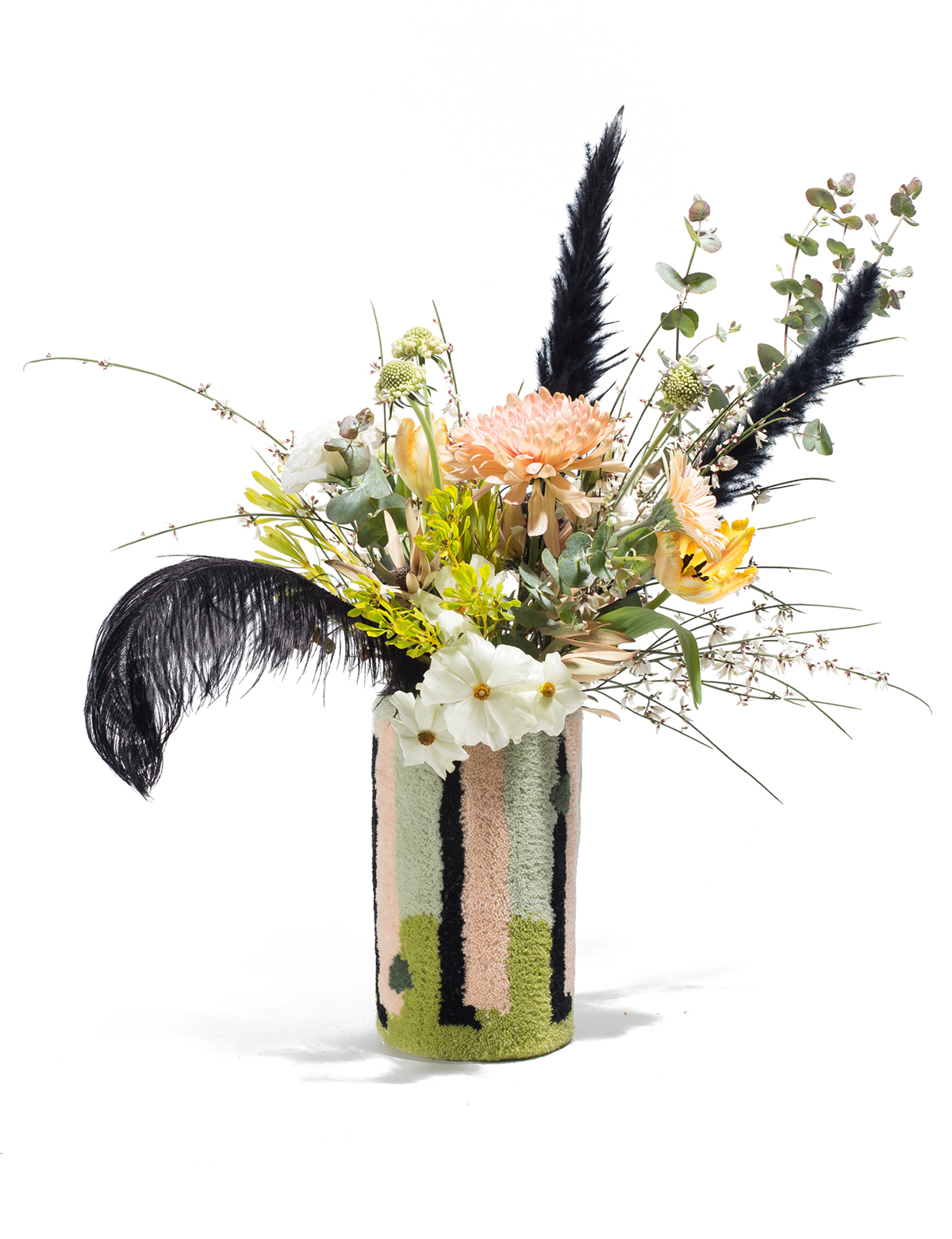 Very into the latest release from Brooklyn-based carpet brand Ugly Rugly — their new Pillar Vases, made from the same fine New Zealand wool as their brightly patterned rugs. The fuzzy vessels are basically hand-tufted sleeves that slip around a glass insert, which they describe, adorably, as "a soft place for your flower friends."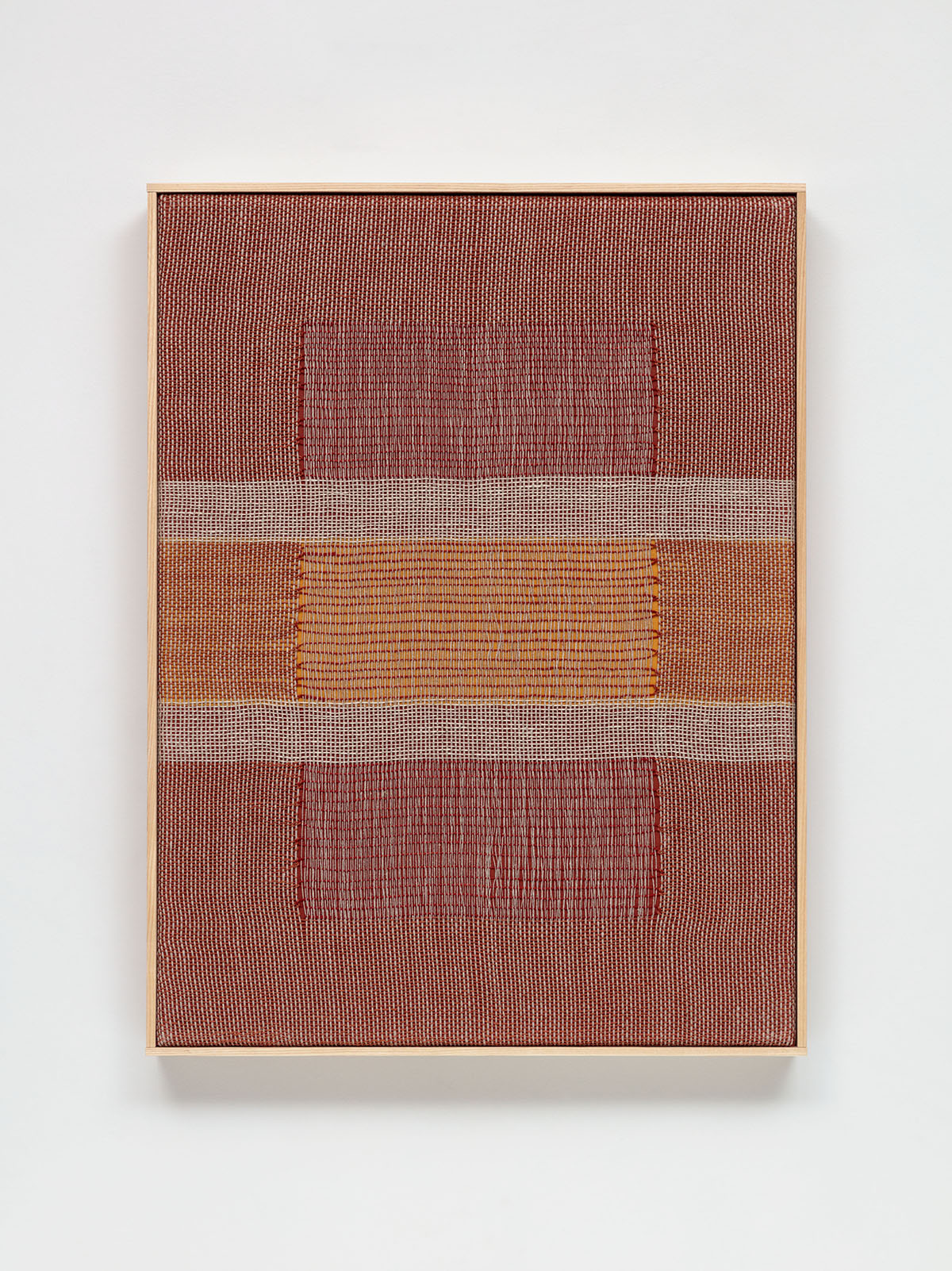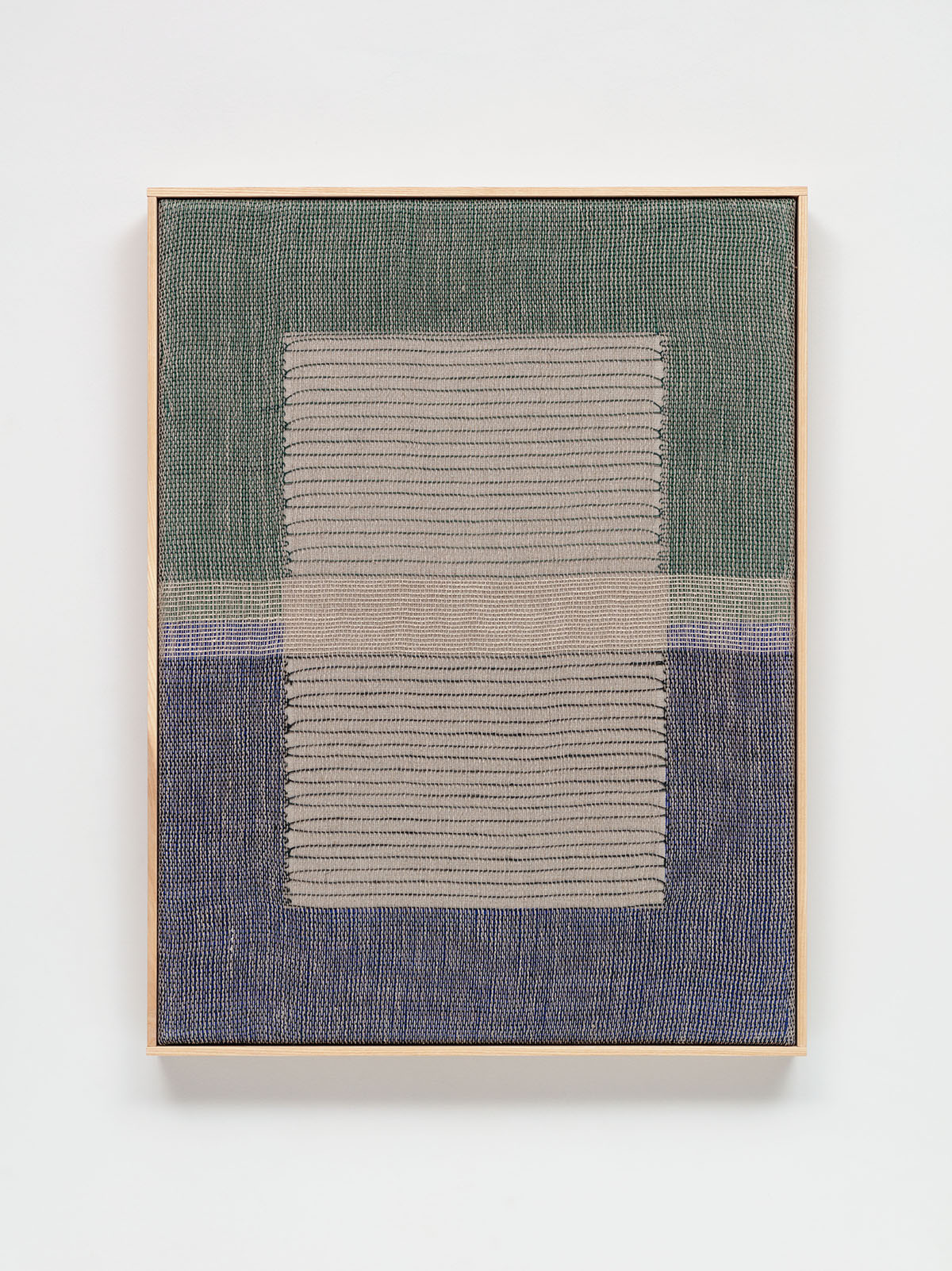 A residency at The Josef & Anni Albers Foundation in Connecticut last year produced the Off The Grid collection from Los Angeles-based textile designer Rachel Duvall. By layering hand-dyed fibers in a loose, open weave atop painted linen, Duvall explores what she describes as "the relationship between the rigid framework required to produce a weaving and the flexible imperfect nature of the resulting handmade material."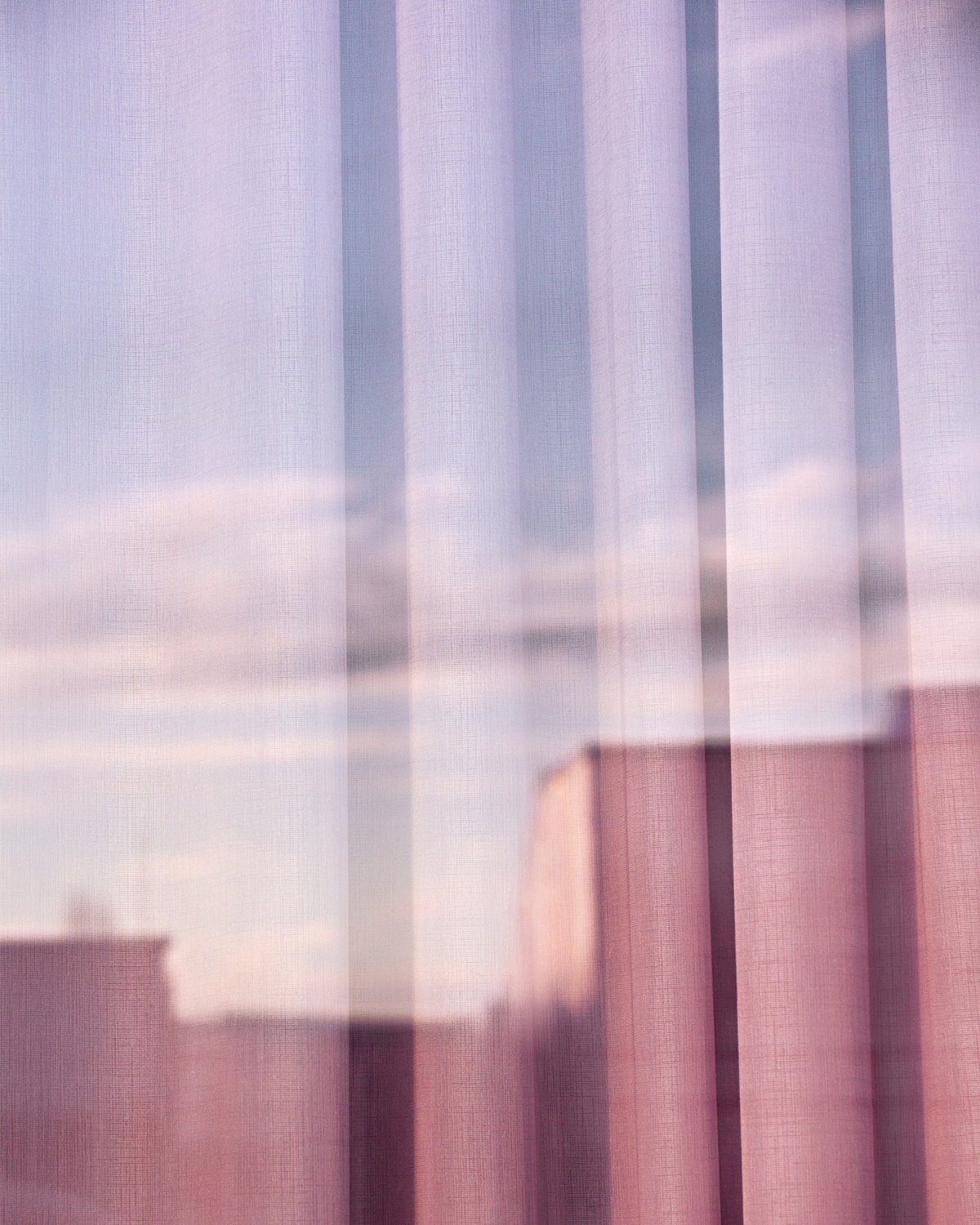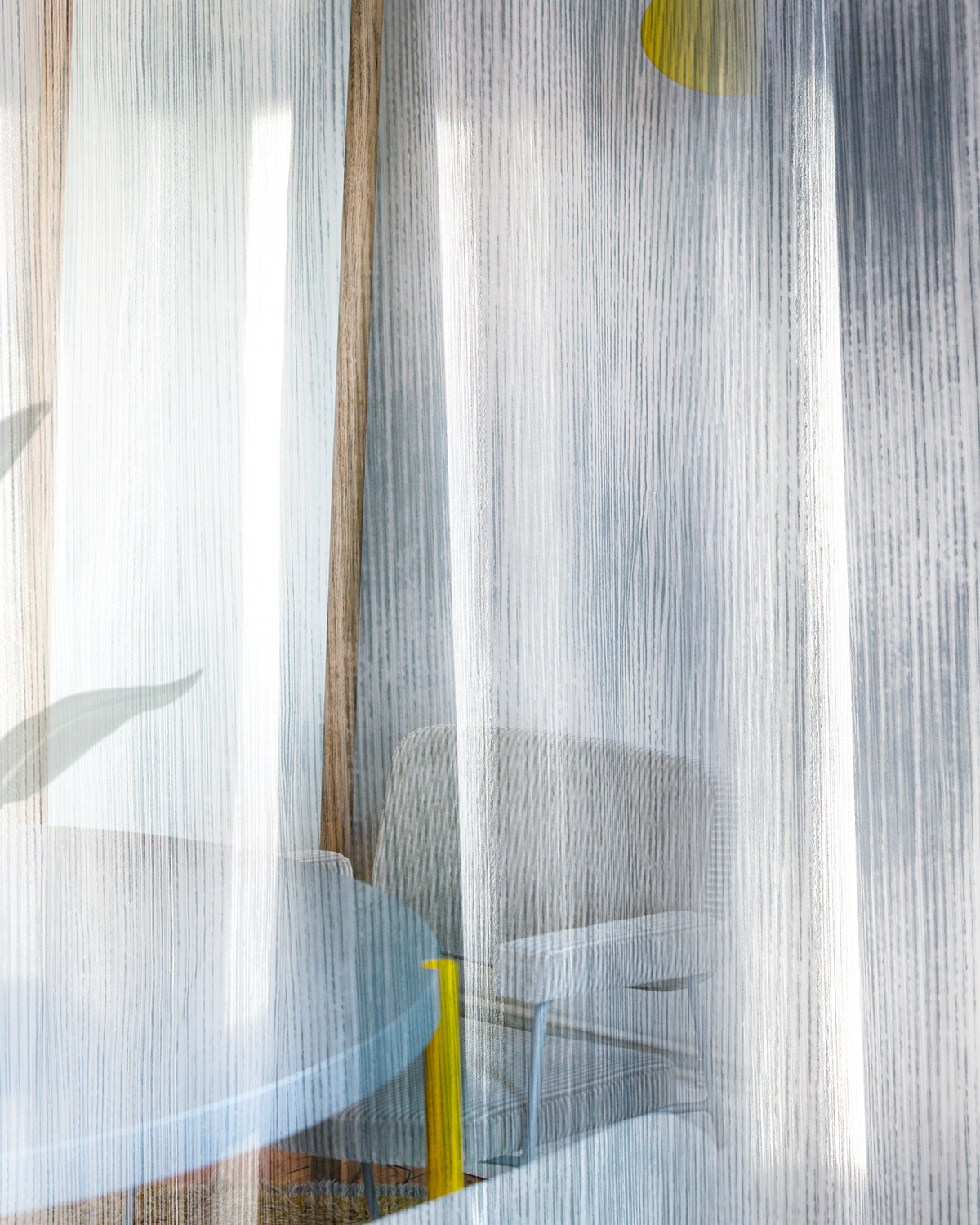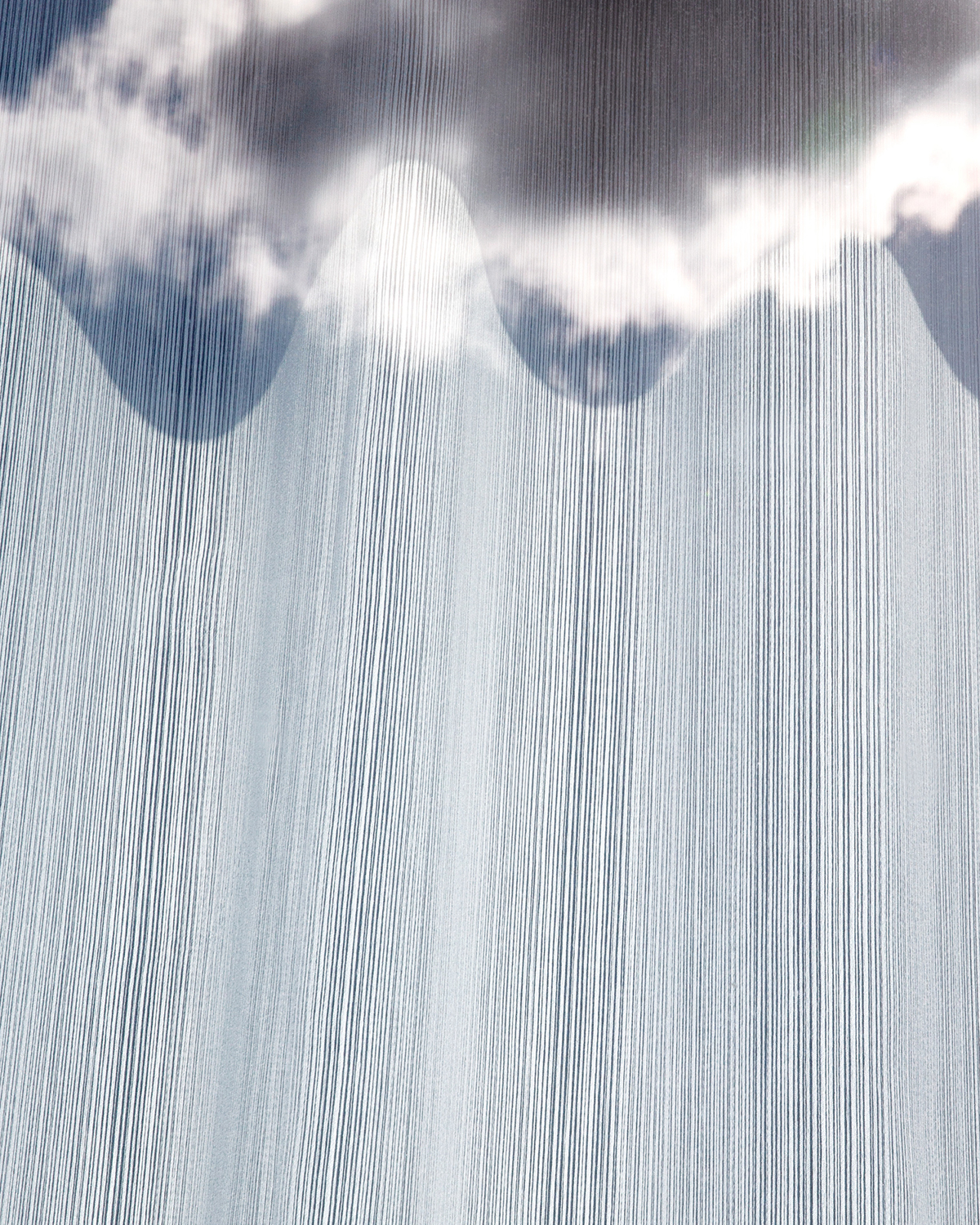 We love these super-atmospheric images of Kvadrat's new fabric, Storylines, whose contrasting threads make the textile look almost like curtain strands. "Seen from inside a space, lines emerge from the curtains as sculptural drapes, cascading stripes, and vibrant pleats. When looking out, views are transformed into constellations of lines and diffuse colors." The collection includes a selection of patterns and yarns, ranging from textured twists to ultra-fine metal.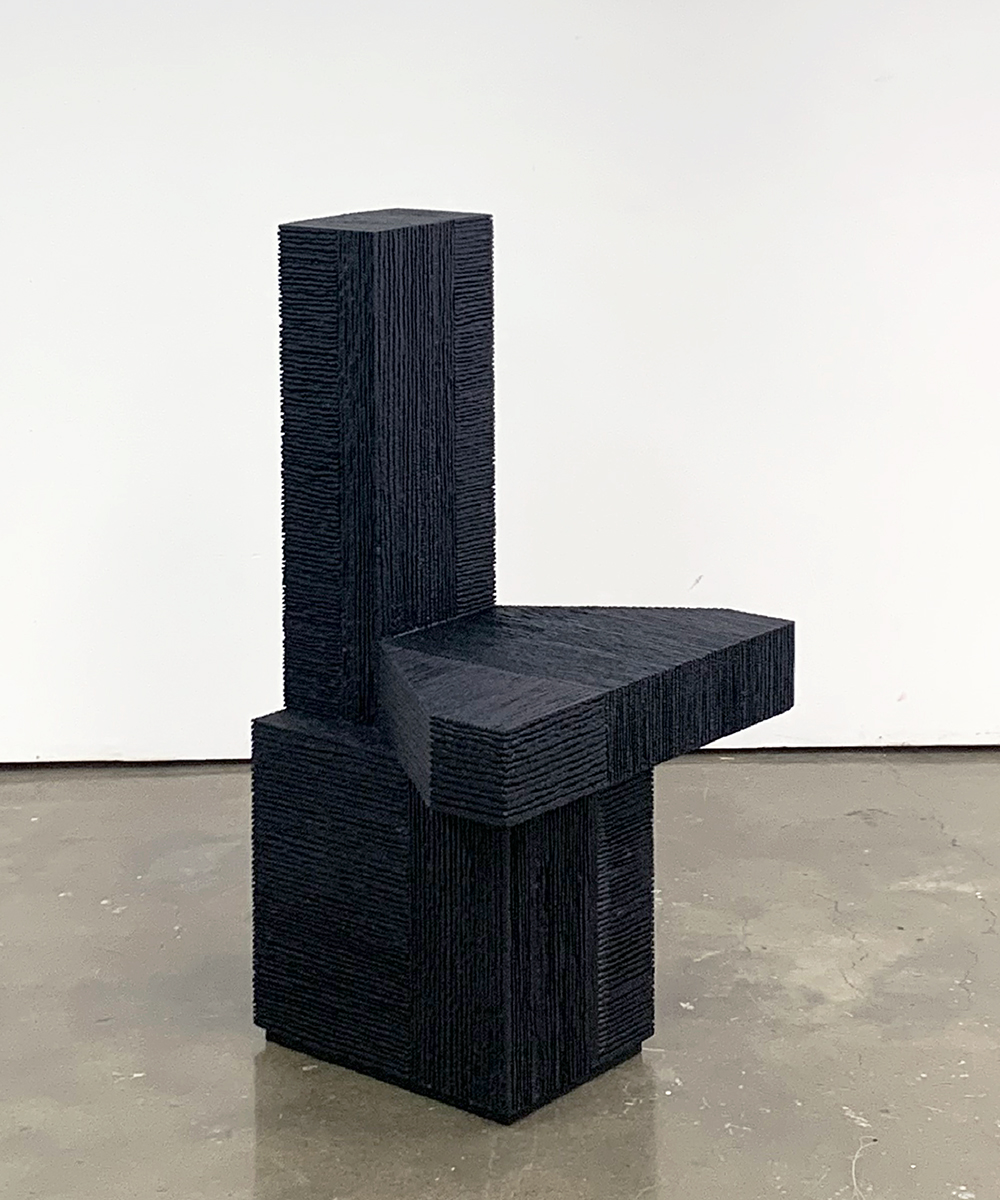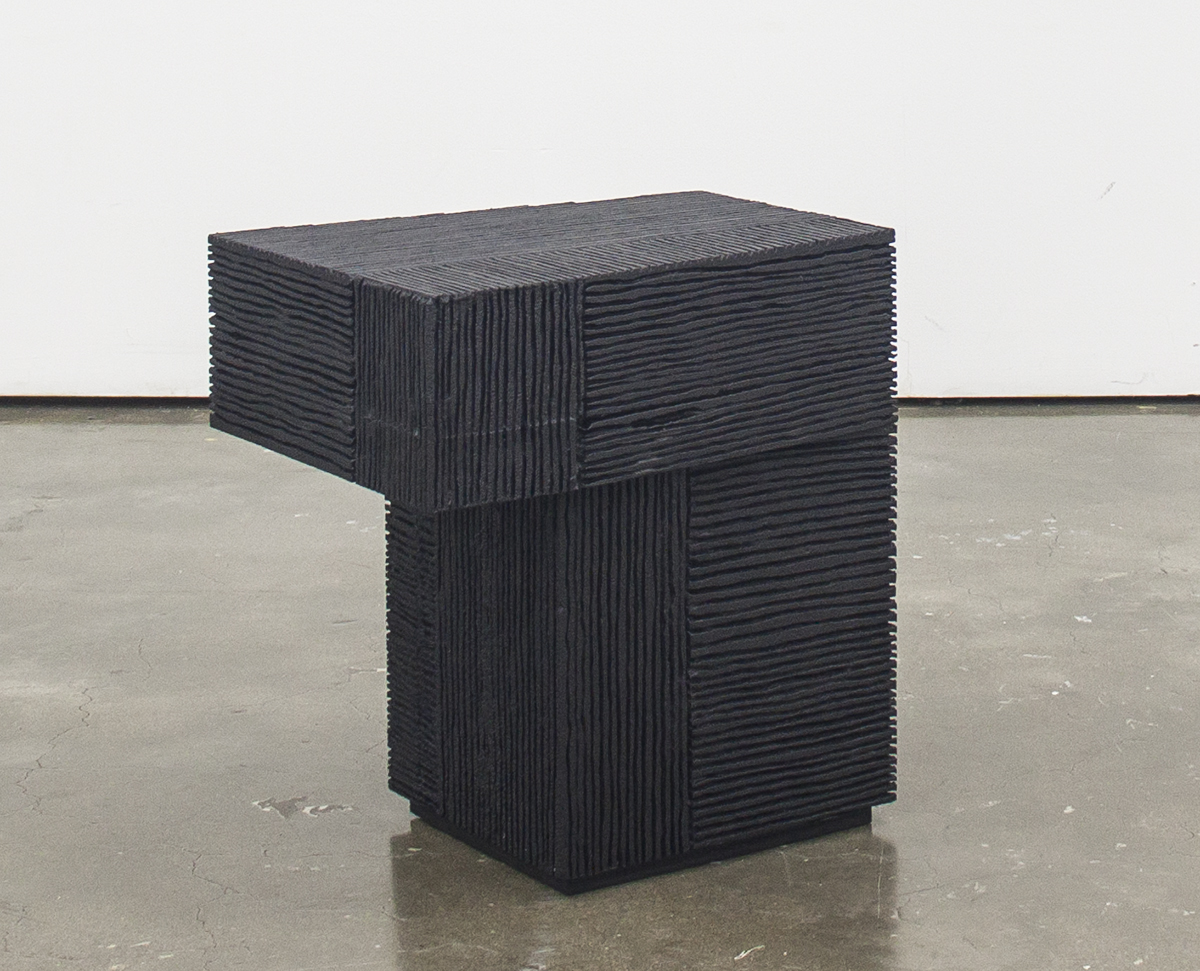 South Korean furniture designer Jinsik Yun recently sent in the latest iteration of his Around Object series, in which a different material is reconsidered in a fresh context. This time, he chose to divorce styrofoam from its purely functional use by etching lines into its surface to highlight its malleability and potential to hold different finishes.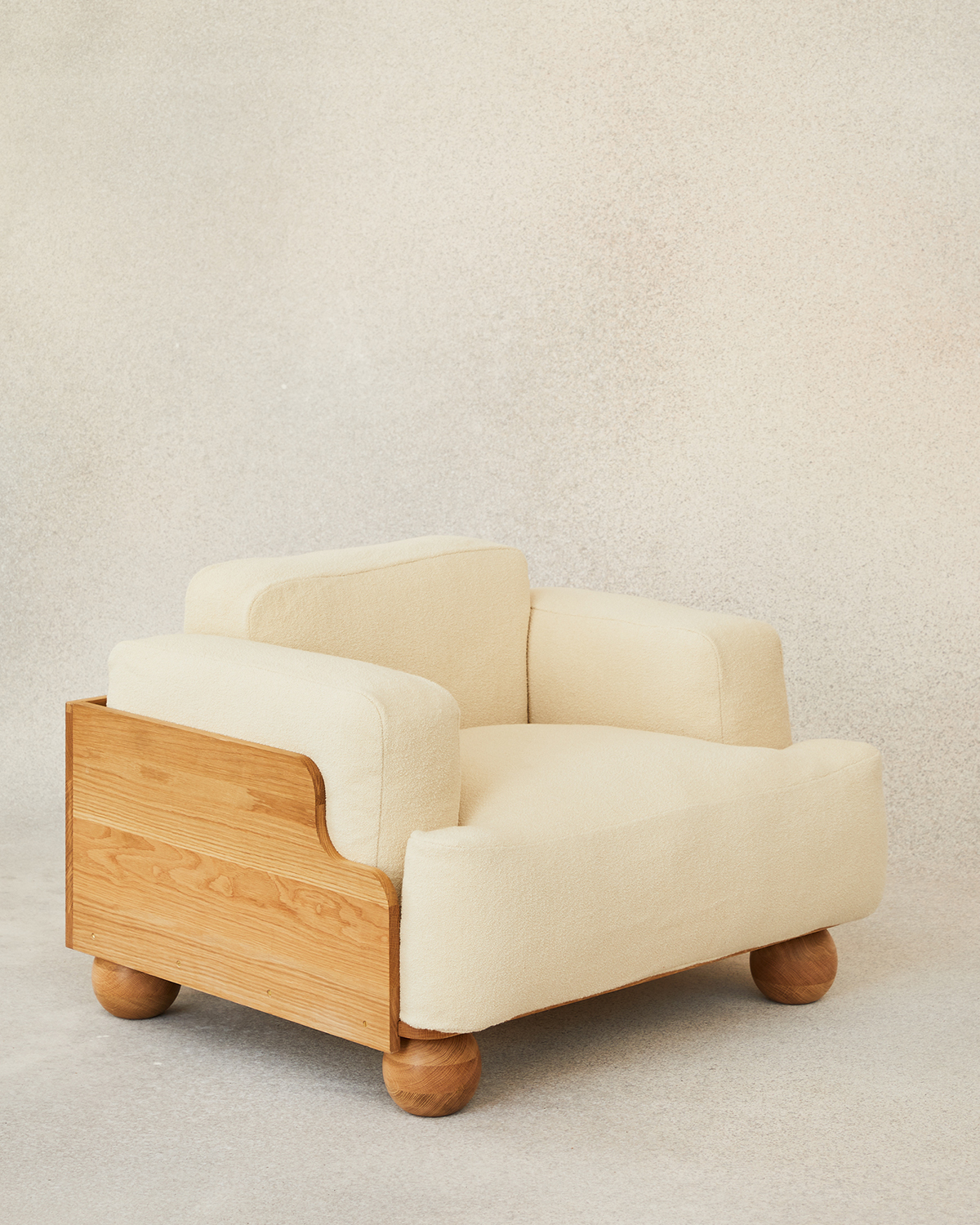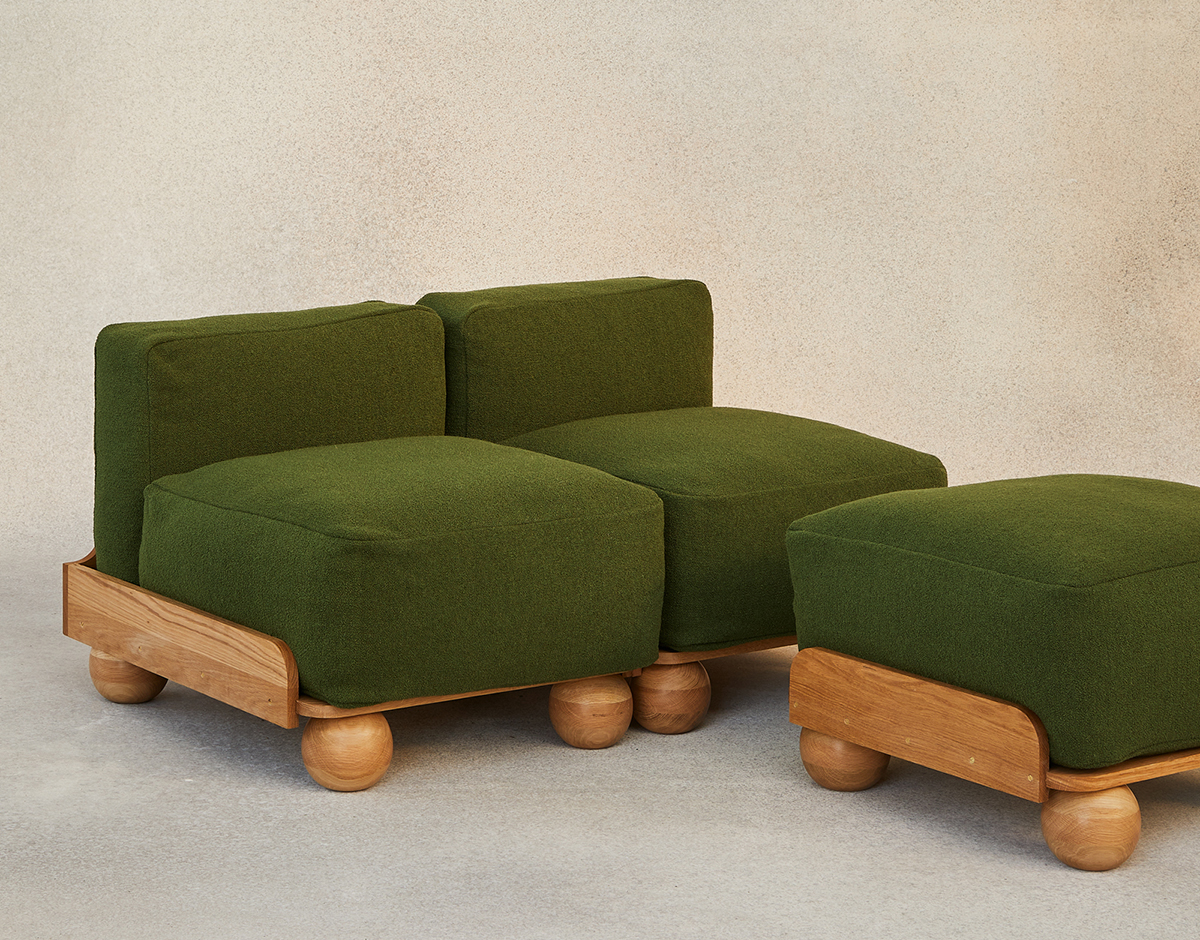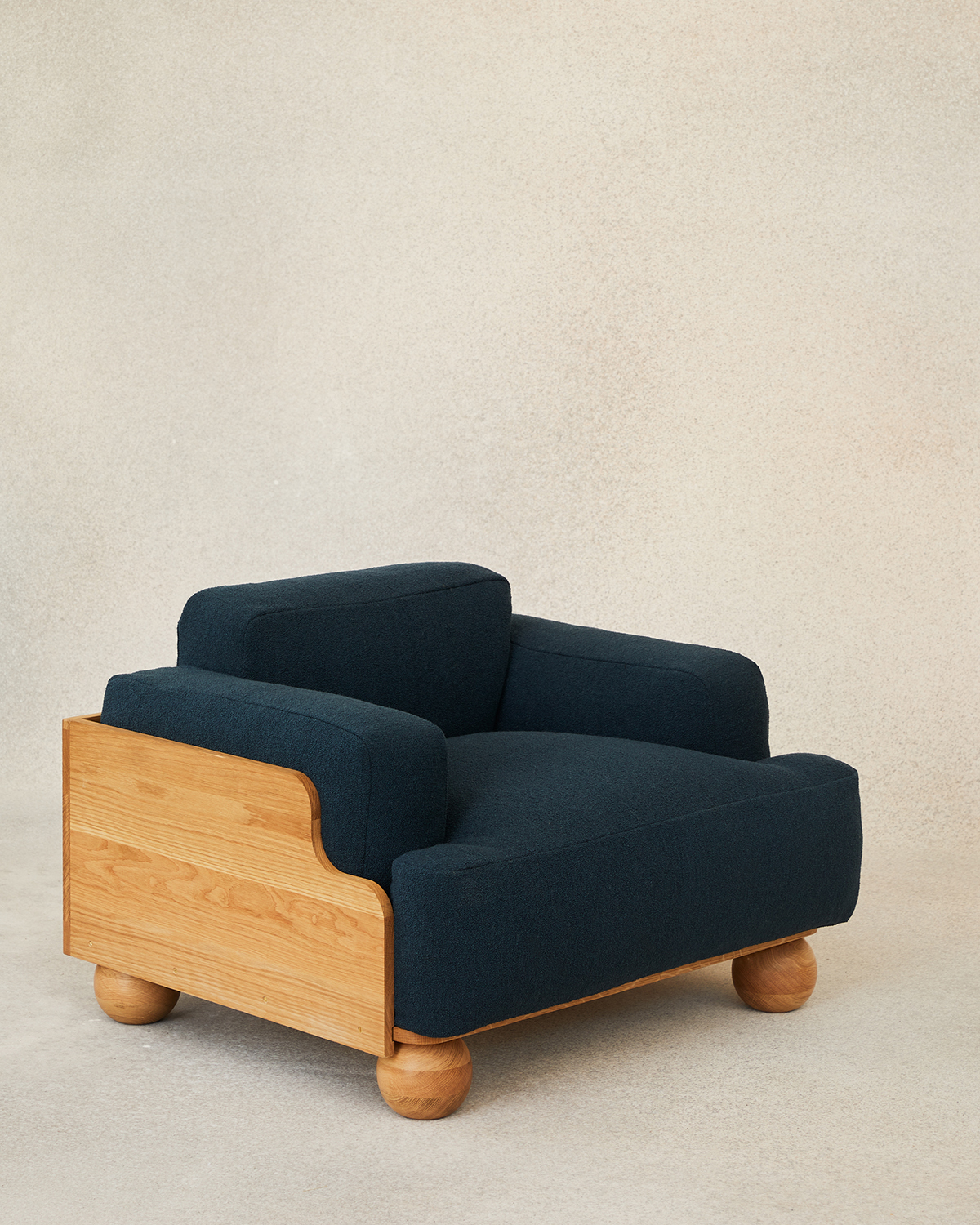 British designer Fred Rigby's debut Everyday collection of modular seating — a series of blocky armchairs with wooden bases and spherical feet — was, he says, inspired by the "undulating landscapes of the Dorset coast." We particularly love the organic-feeling palette of inky blue, cream and forest green against the warm oak.
Exhibitions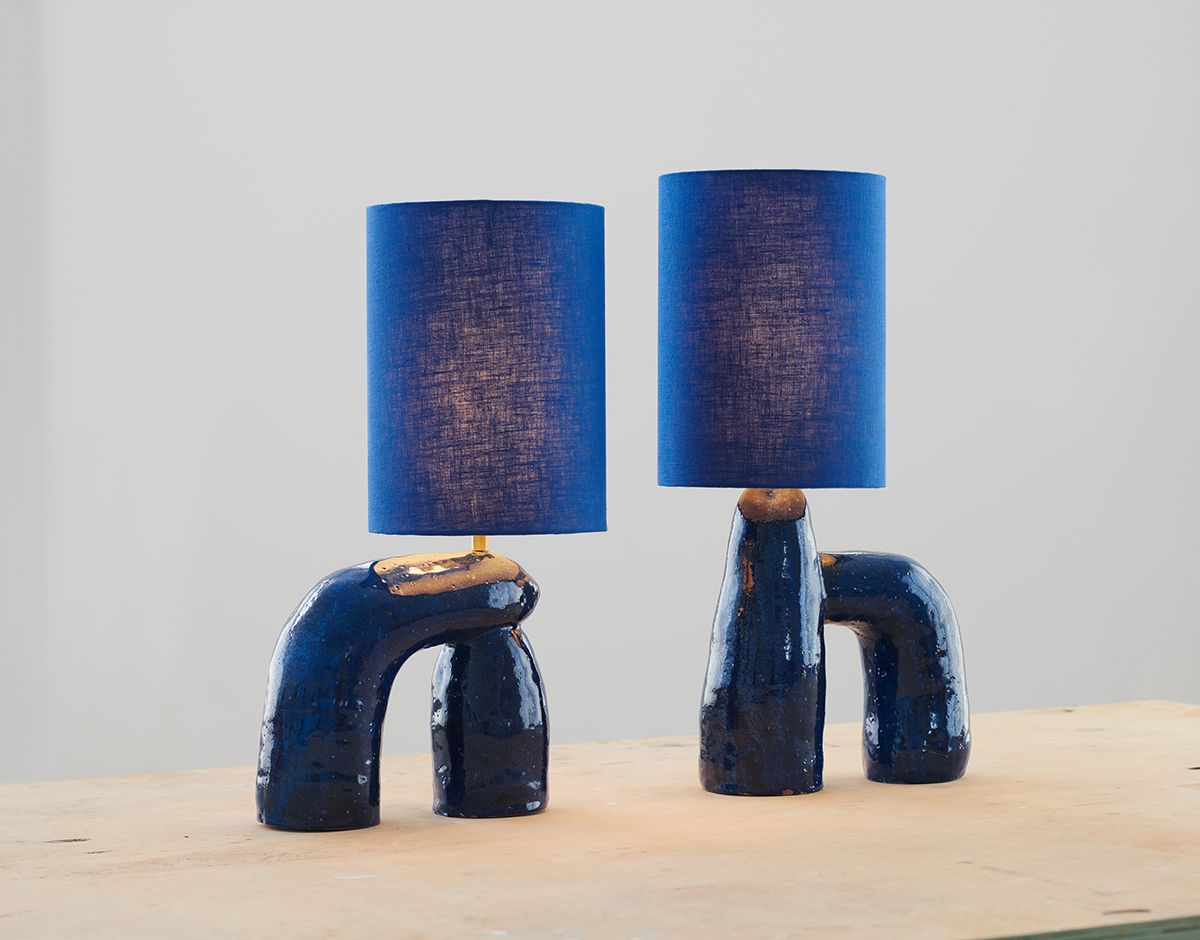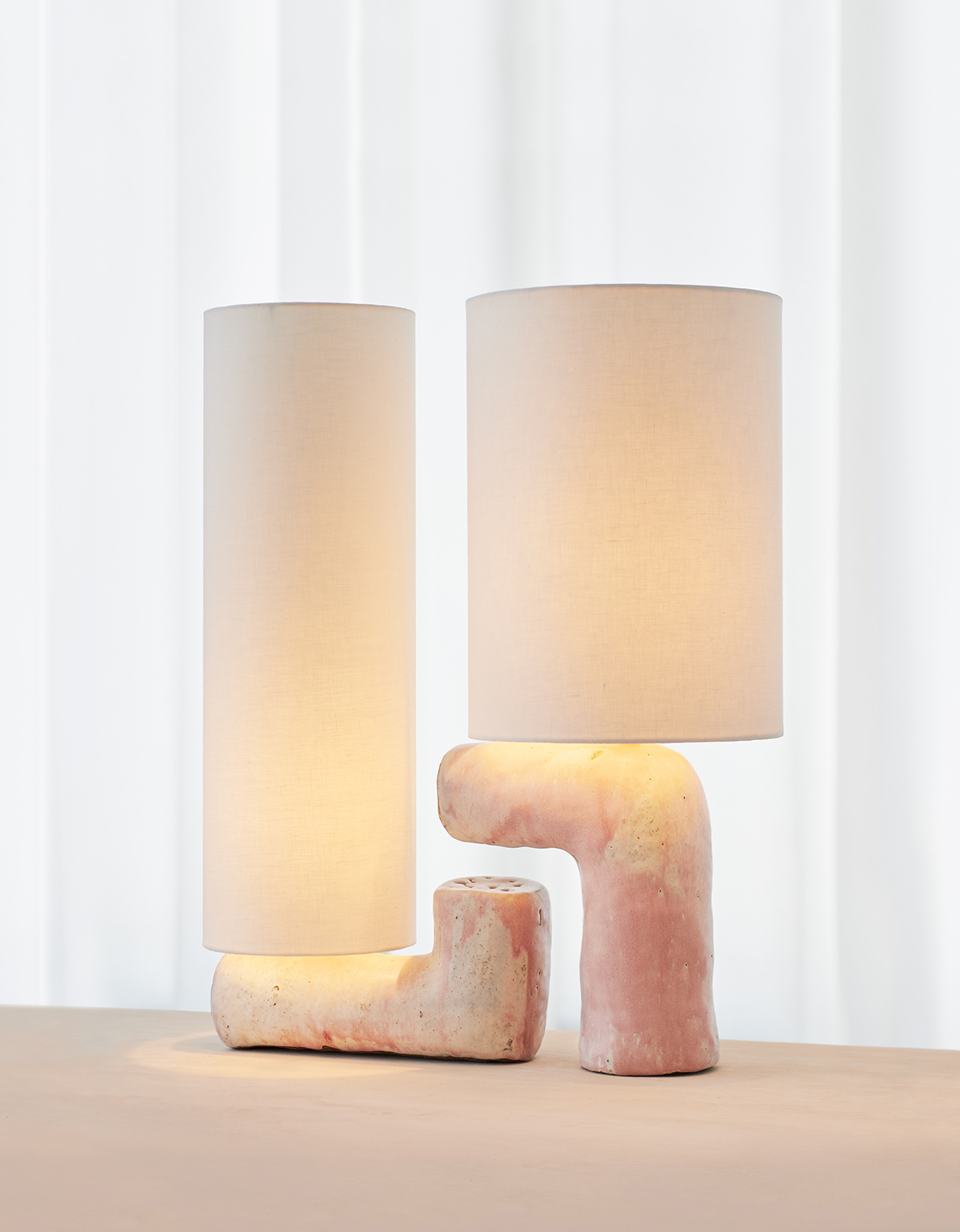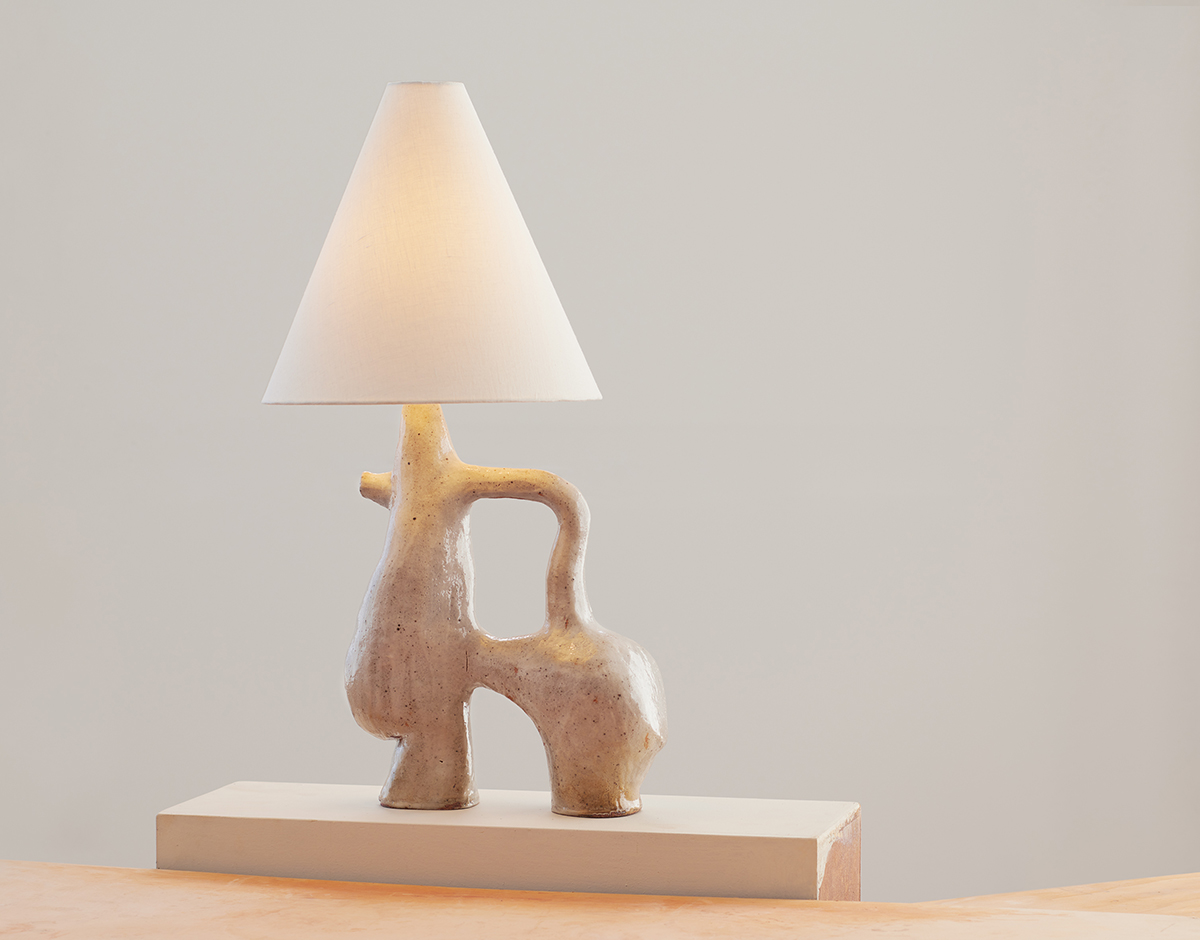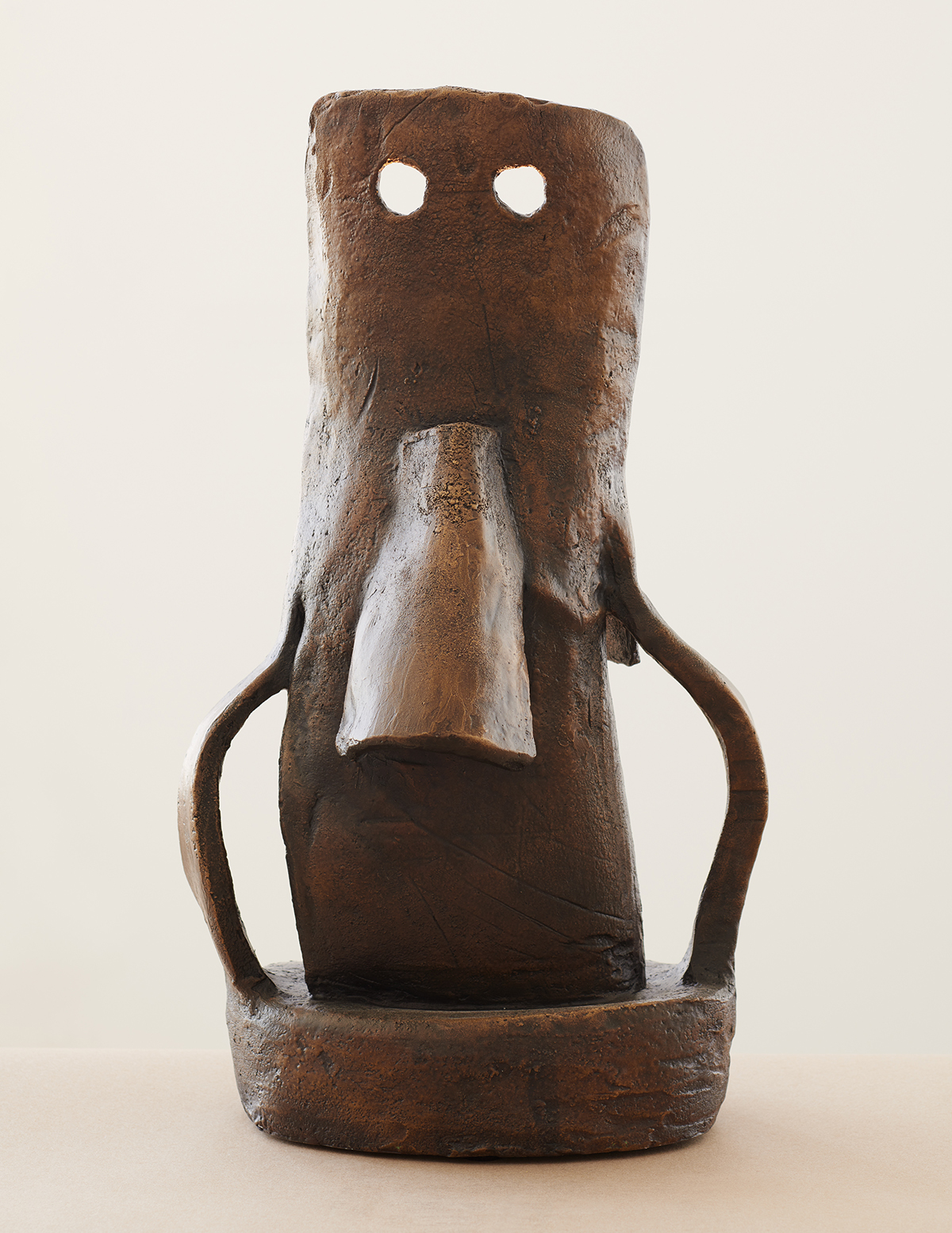 Friedman Benda just opened a new show of Swiss artist Carmen D'Apollonio's ceramic lamps, which I guess would describe as vaguely anthropomorphic mushrooms. Explaining her process, D'Apollonio states that, "each lamp becomes its own character and seems like a little human. I never know what's going to happen. One piece leads to another piece and there is no control. I just go with the flow," which makes me like them even more.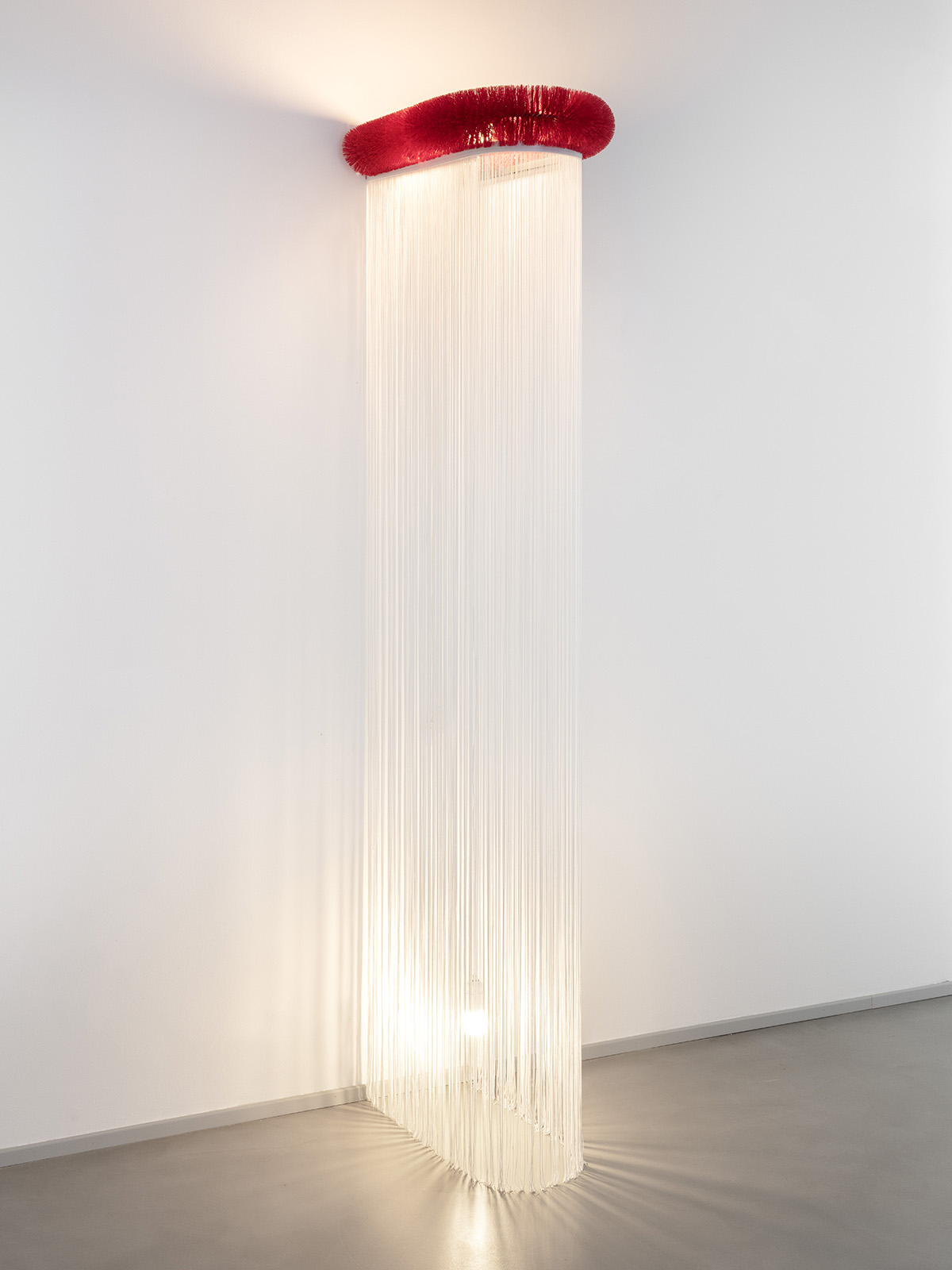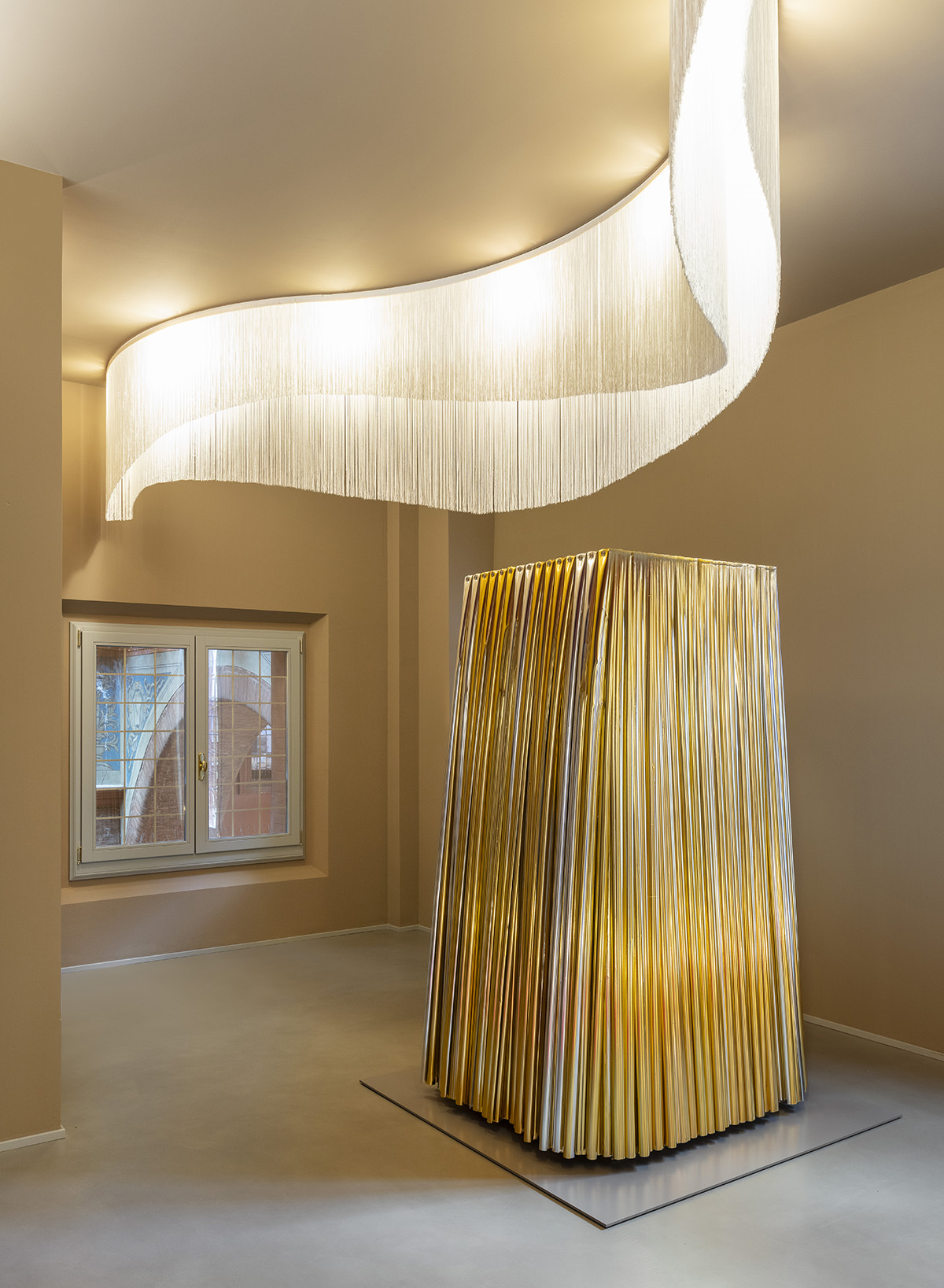 Paradisoterrestre, the radical Italian furniture brand founded by Dino Gavina in 1983, is currently showing an exhibition of Milanese artist Paola Pivi at their Bologna gallery and headquarters. Pivi created a series of tongue-in-cheek limited edition wall lamps for the occasion, formed of silver ribbons cascading from an industrial scrubbing brush, which loosely takes after her "Old is Gold" sculpture from 2007, also on display.
Interiors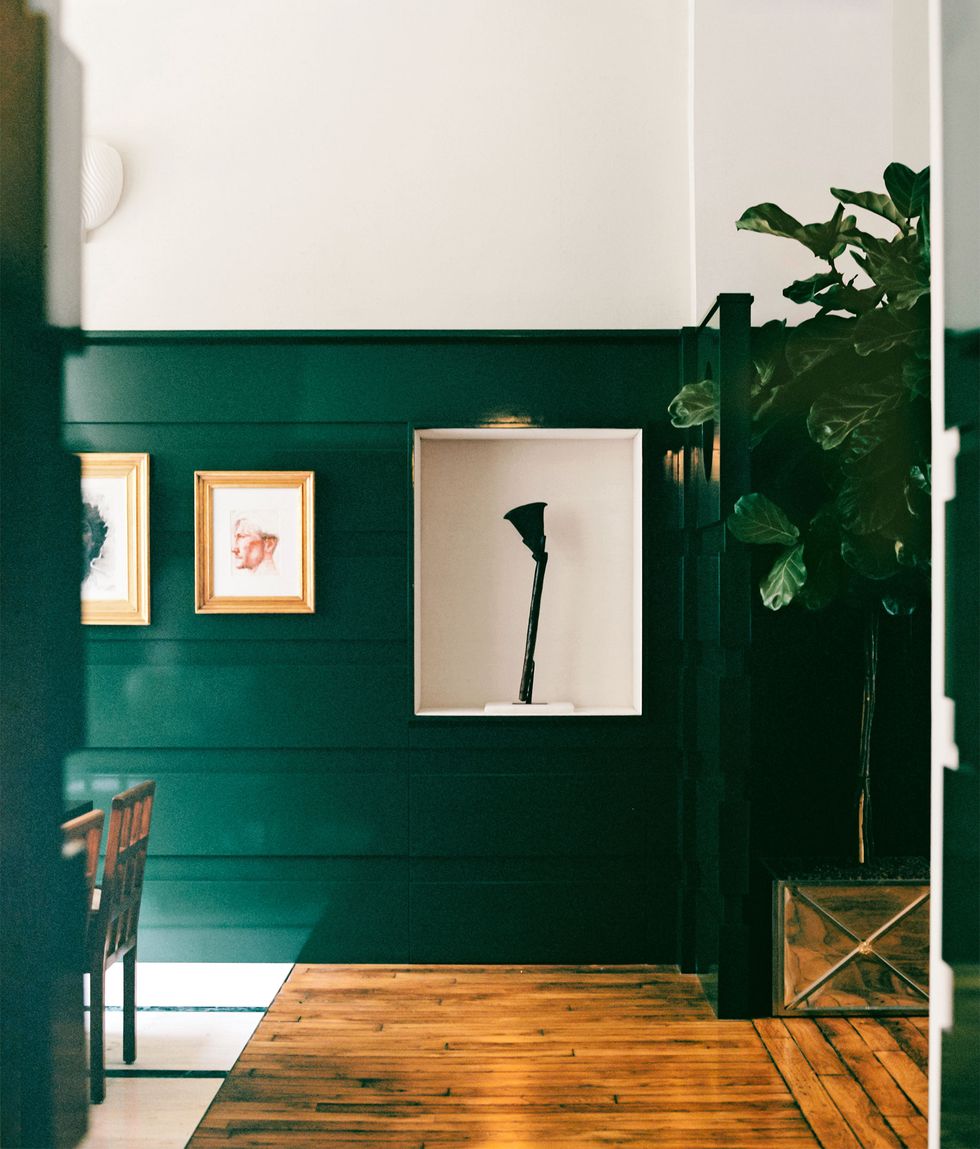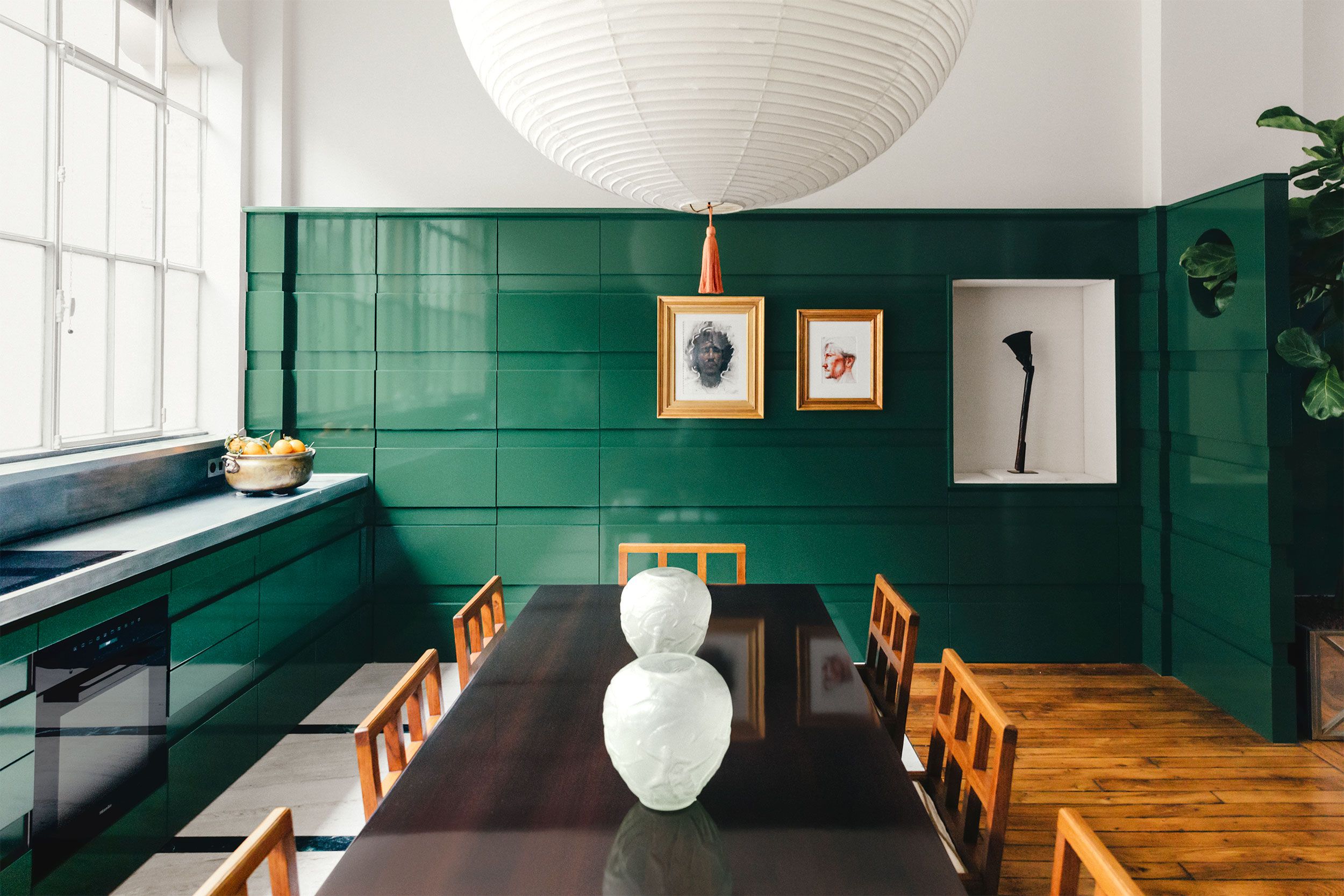 Another excellent Parisian interior this week, the most recent project from architect Fabrizio Casiraghi, which we spotted over at Elle Decor. We're absolutely loving the pine green lacquered wood walls, especially paired with the gold-toned raffia panels in the bedroom.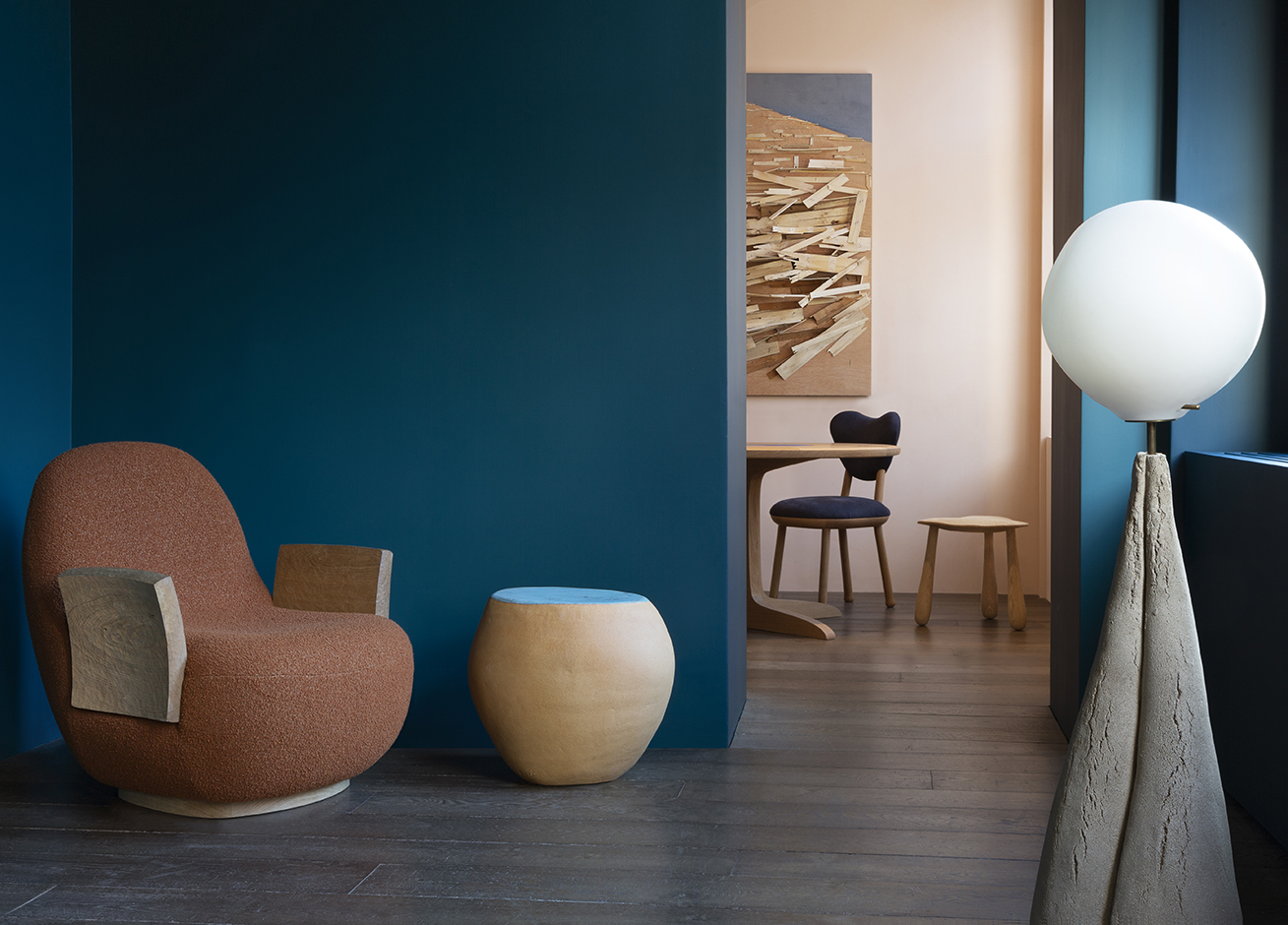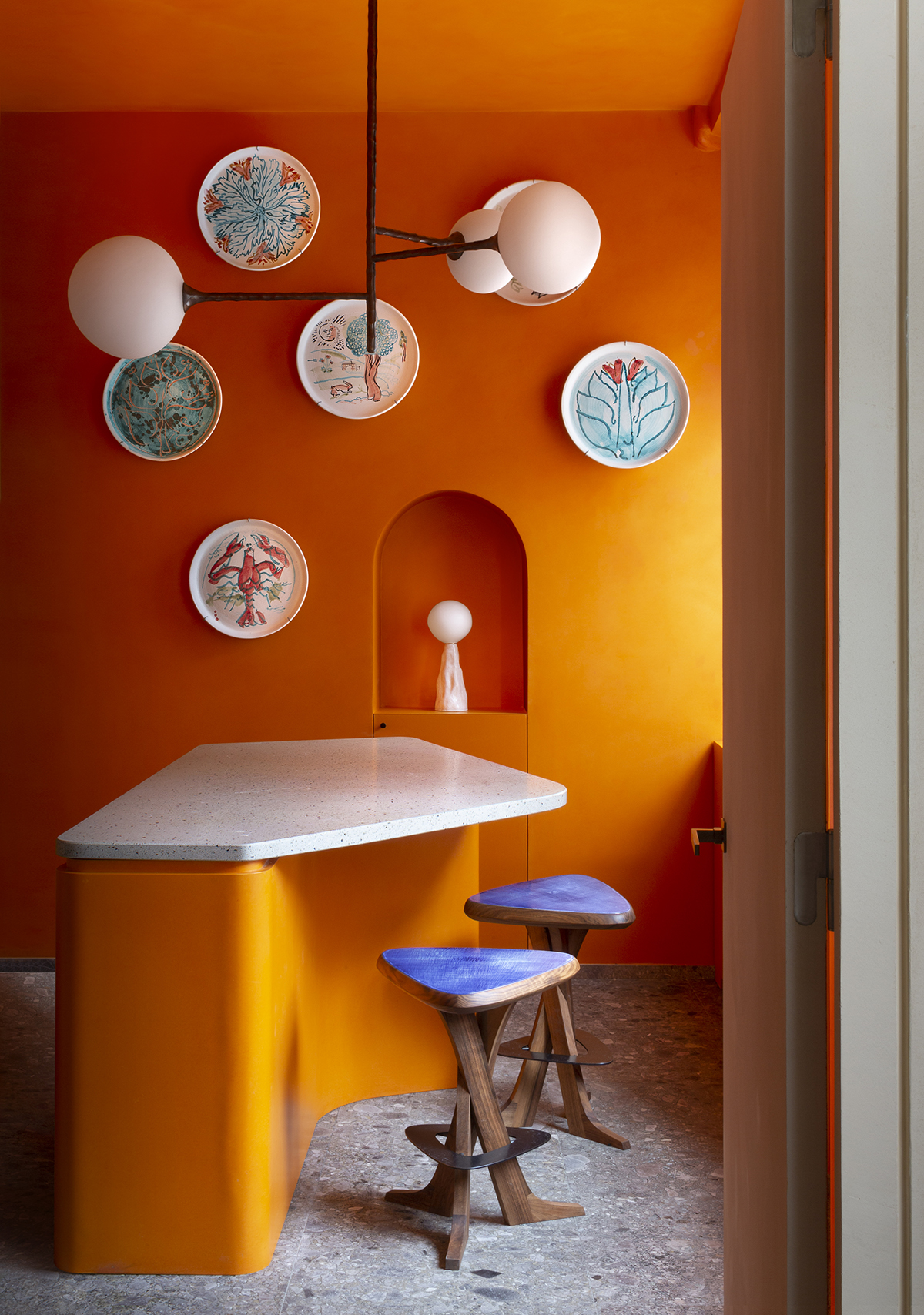 Following the recent debut of the Parisian interior designer's inaugural furniture collection, Pierre Yovanovitch has just opened the doors to his brand new showroom in the French capital. The space has all the makings of a great Yovanovitch interior: bright color blocking, well-chosen art and, of course, that furniture.
Links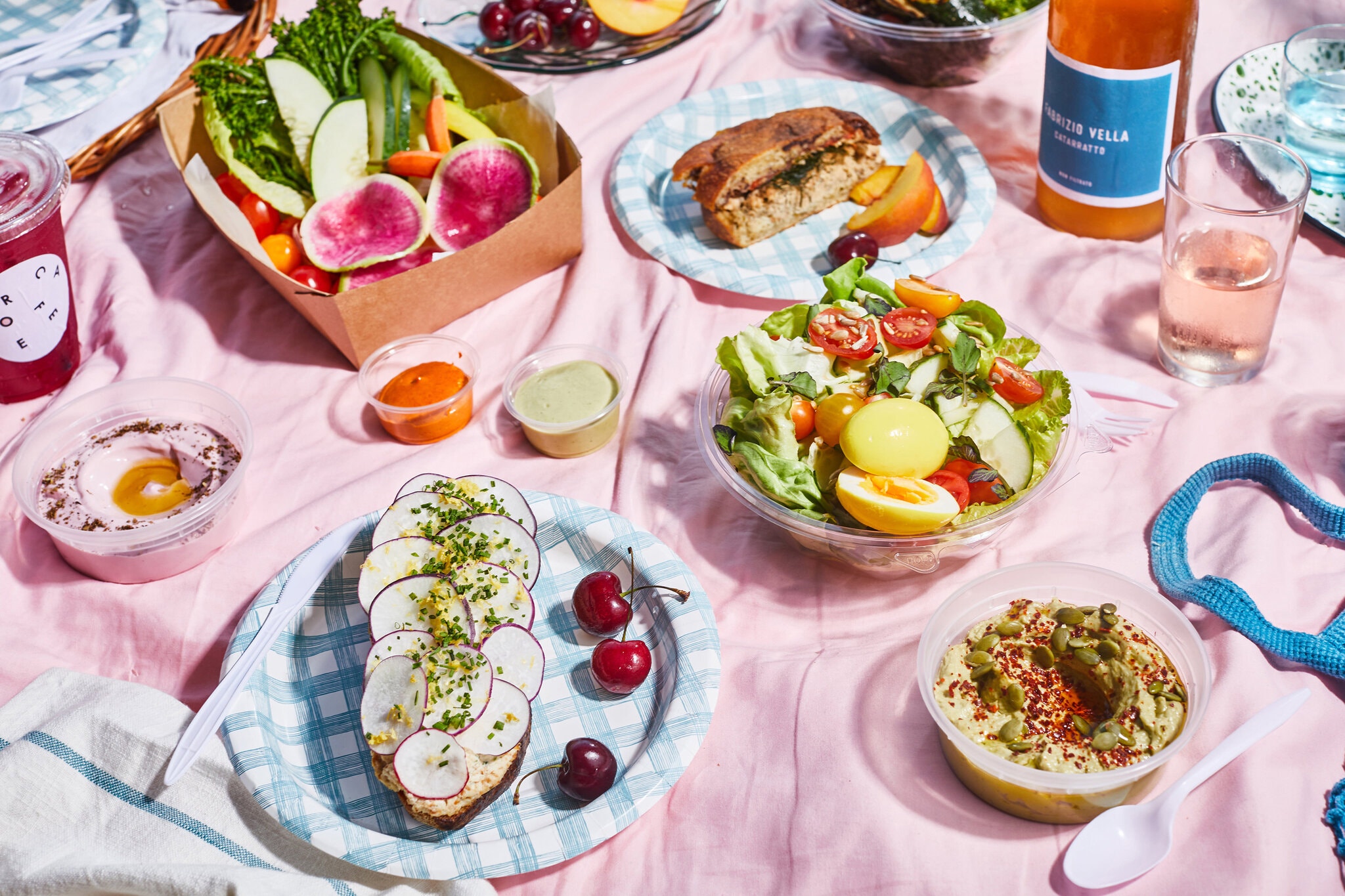 While not a conventional Saturday Select, it seems as though most of the design world is on holiday right now (as they should be) so I'm closing out with a story I liked from this week with some fun summer weekend inspo: T Magazine's picnic how-to guide, which includes really lovely photos by Fujio Emura with styling by Tim Ferro. Now, I'm off to the beach. Ciao!