10.20.21
A New Exhibition Defines the Next Generation of Danish Design
As we return to the design fair circuit, it feels like a treat finally getting to know the latest cohort of up-and-coming designers who, after months of shutdowns, are now able to show their work IRL. One such opportunity was a group show organized by the creative exhibition platform Ukurant, supported by the Danish design brand Muuto, which popped up in Copenhagen during last month's Three Days of Design. The purpose of the exhibition was to showcase a new generation of designers who are pushing the conversation forward through practices that "revalue discarded materials, create innovative composites and explore the limits of craft  to redefine its importance," according to the exhibition notes. Seventeen mostly Denmark-based designers were featured, all of whom pursued wildly different approaches to object and furniture design.
A mix of research and experimental techniques characterized the exhibition. For example, glassblower Alexander Kirkeby showed a series of side tables made by subverting traditional Venetian glass-blowing techniques, their bulbous bodies vaguely resembling ornate Victorian oil lamps melting in the heat. Furniture designer Elly Feldstein took a more narrative approach, in which she broke down and reassembled an almost century-old oak desk she found discarded in a basement to create a collection of deftly crafted stools that retain the patina of the old wood while inhabiting a considerably more contemporary form. She describes the project as having "a functional and sculptural, but also a storytelling value. By deconstructing the desk and presenting previously hidden interior joints and marks of time, the new stools tell the story of the original furniture."
There were also some interesting approaches to material experimentation, particularly Baptiste Comte's extruded vessels in which he mixes earthenware clay and rubber to create narrow column-shaped vases, whose striated coloring look more akin to glitching computer screens than typical pottery. The 'Mycelium Millennium Collection' by Maria Pita Guerreiro, on the other hand, is part of her research into biomaterials, which resulted in a collection of tabletop objects grown from mushroom that she explains is "antibacterial, fire-resistant, heat isolating and water-resistant." In her project statement, Guerreiro describes the project as "an invitation to raise awareness for a material revolution," which sort of nicely sums up the exhibition as a whole.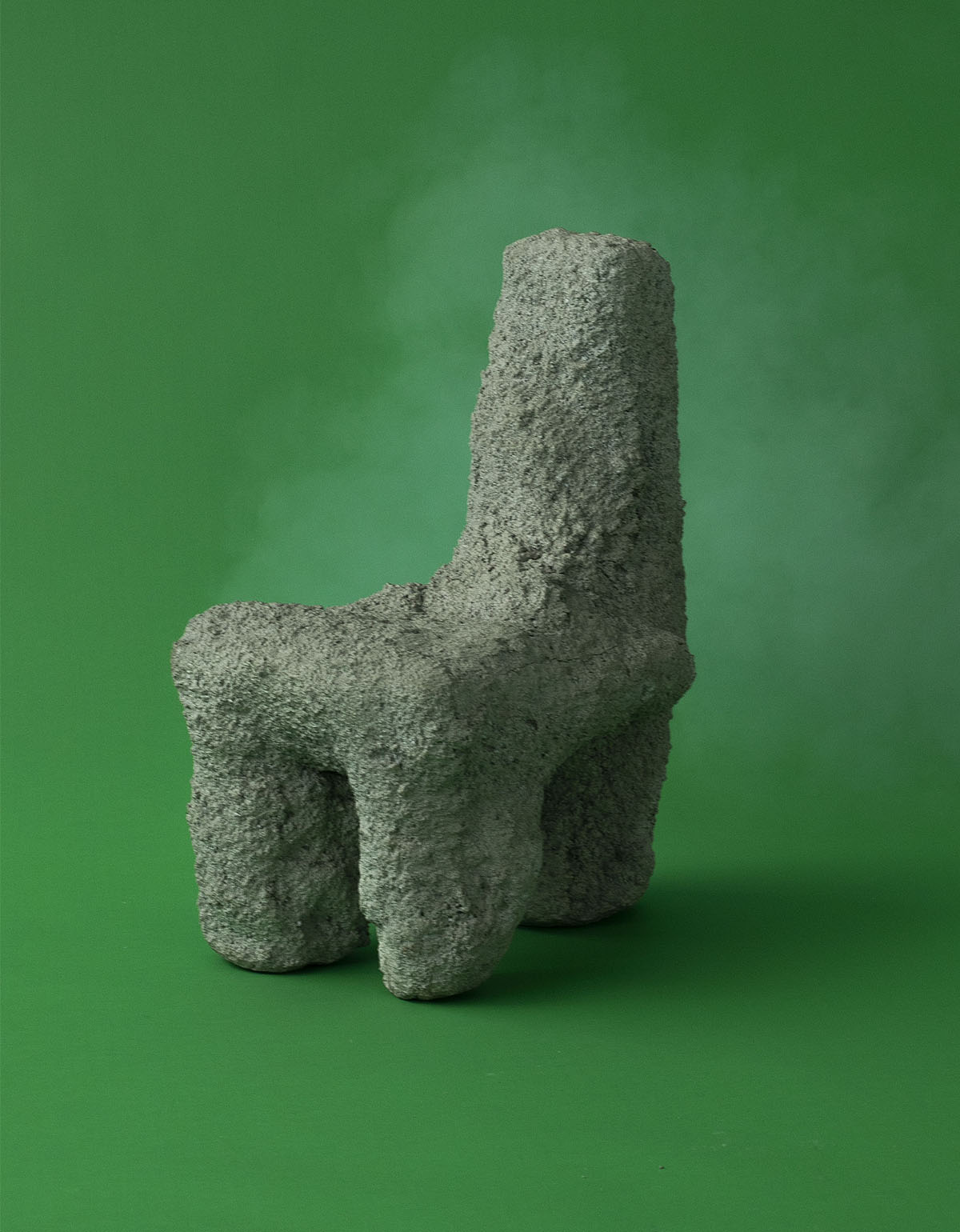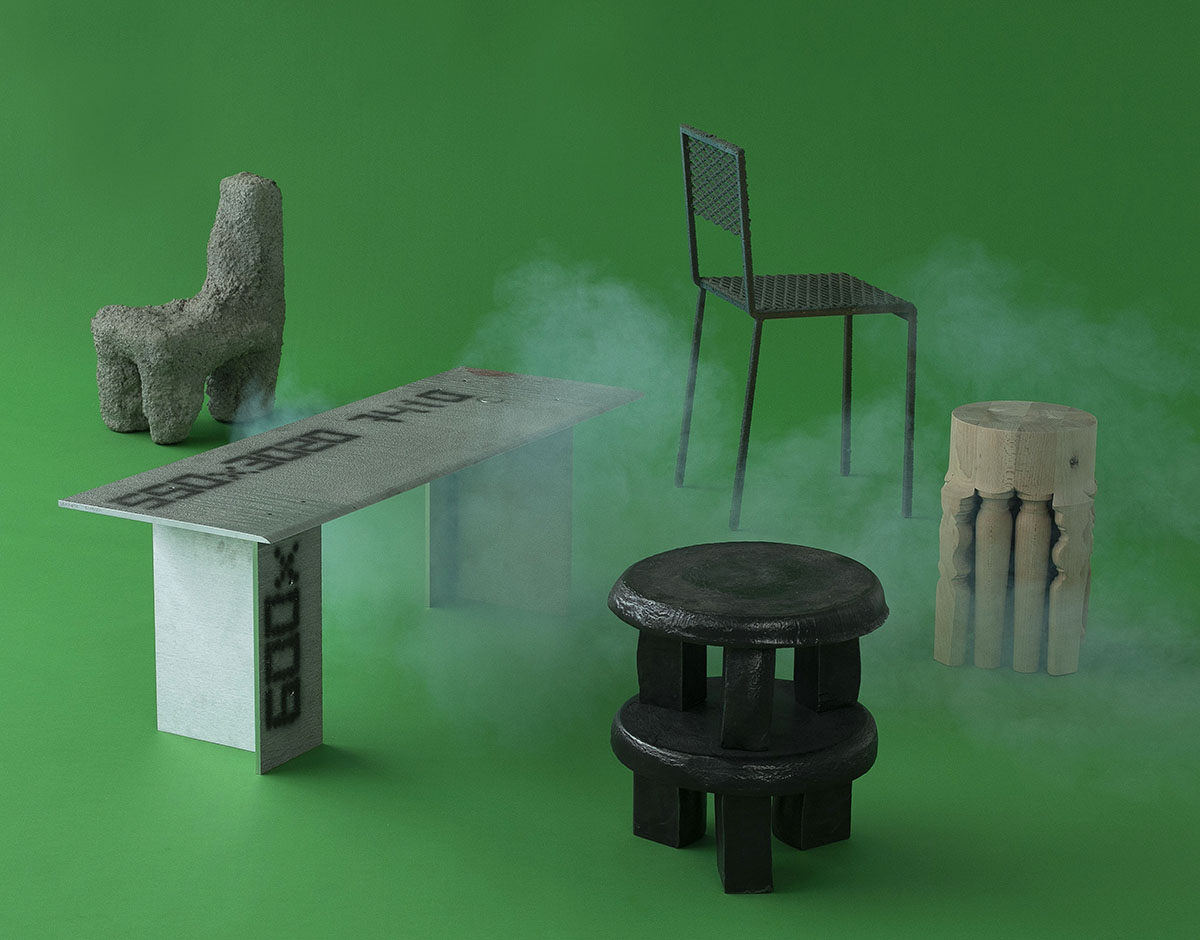 Heavy Duty Collection by Carsten In Der Elst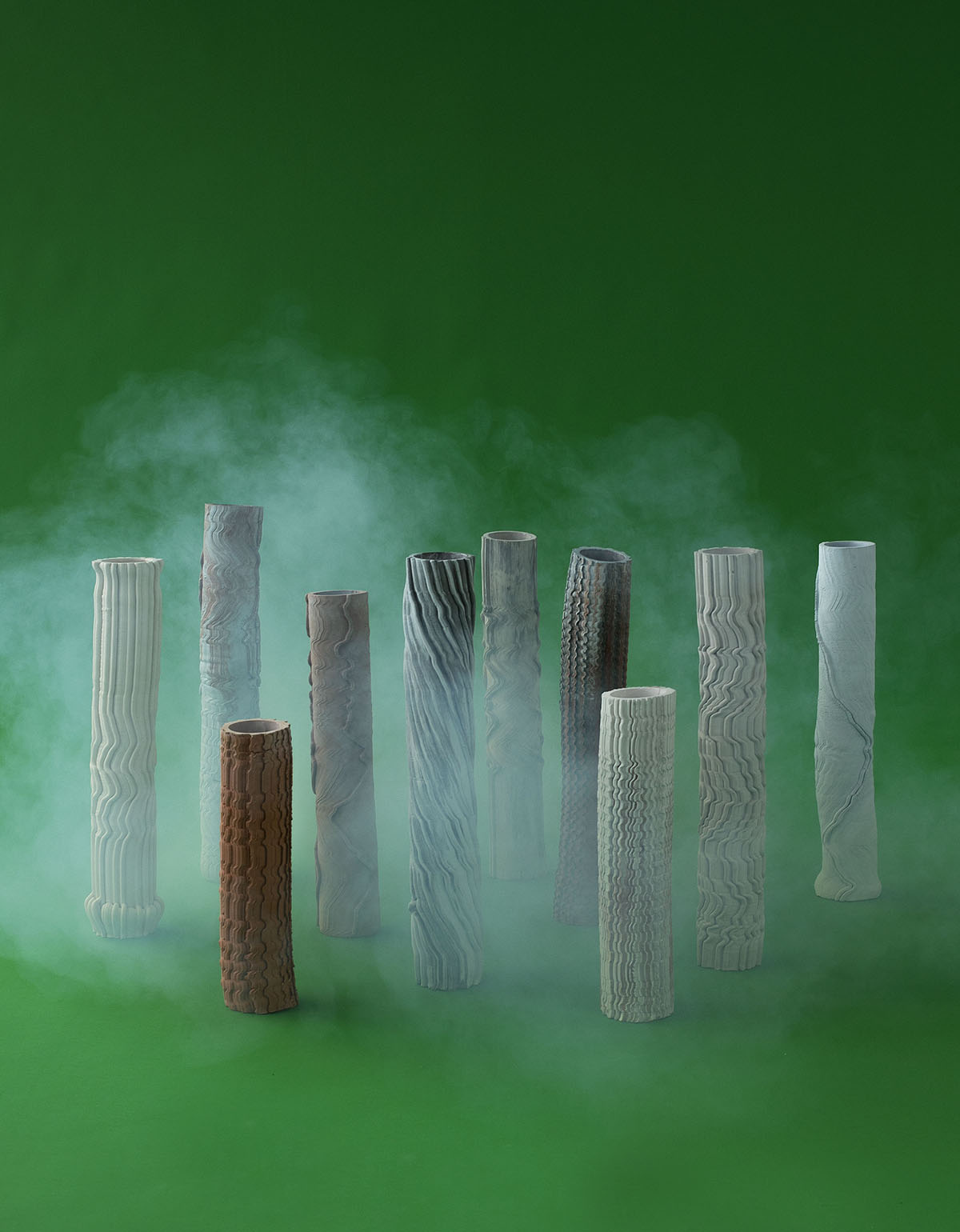 Monolith by Baptiste Comte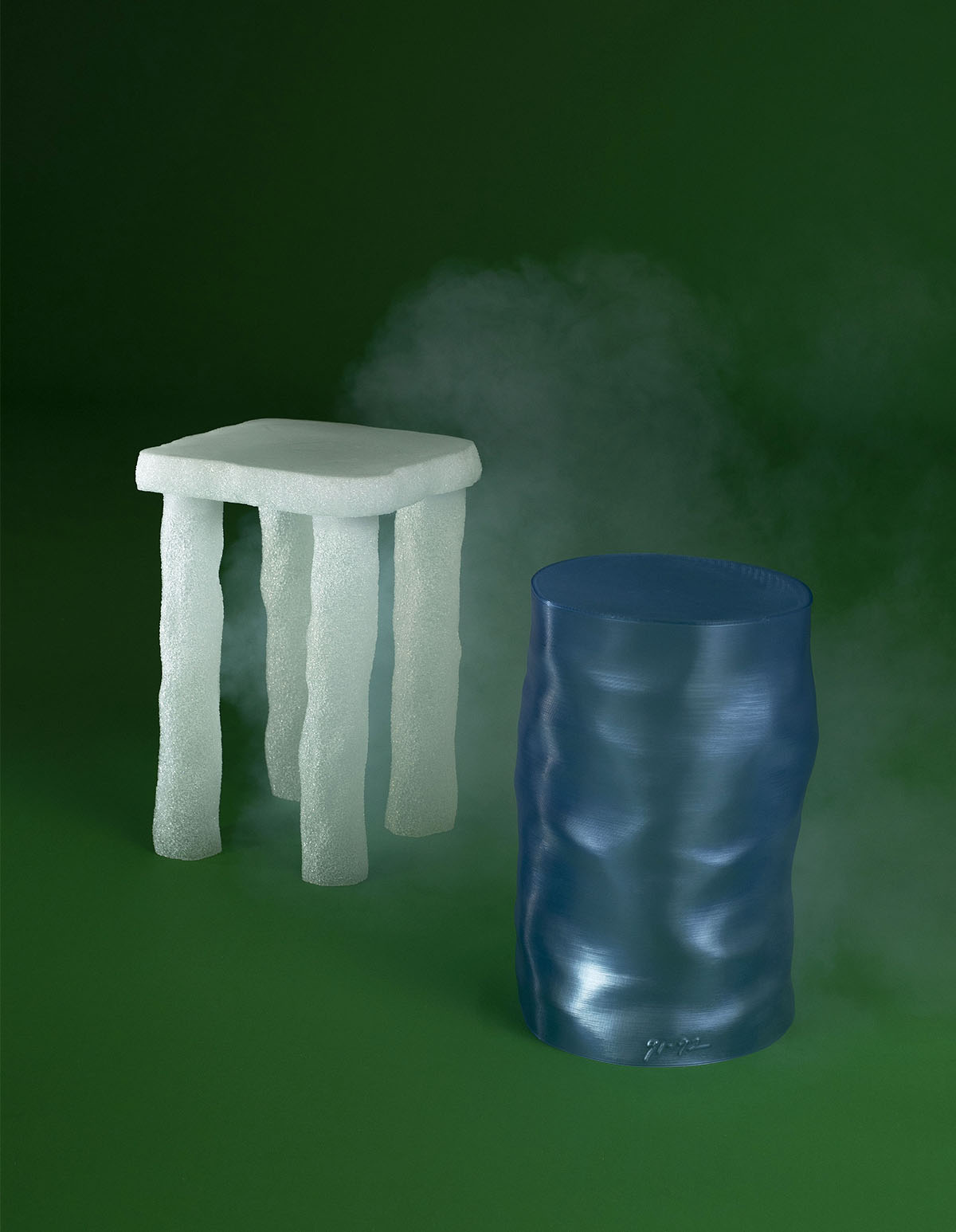 Soft Is Stool by Ninetyoneninetytwo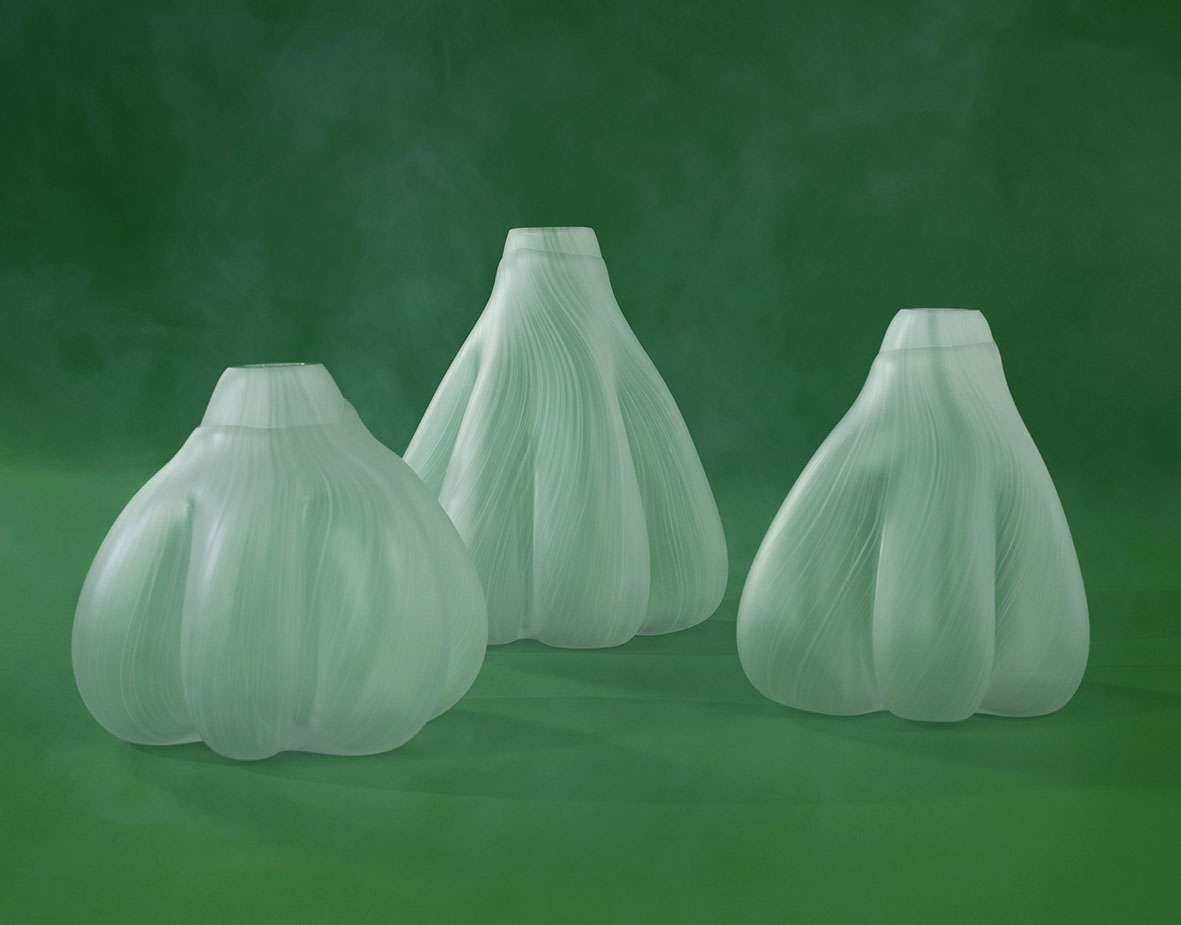 Abstract Form Studies in White by George William Bell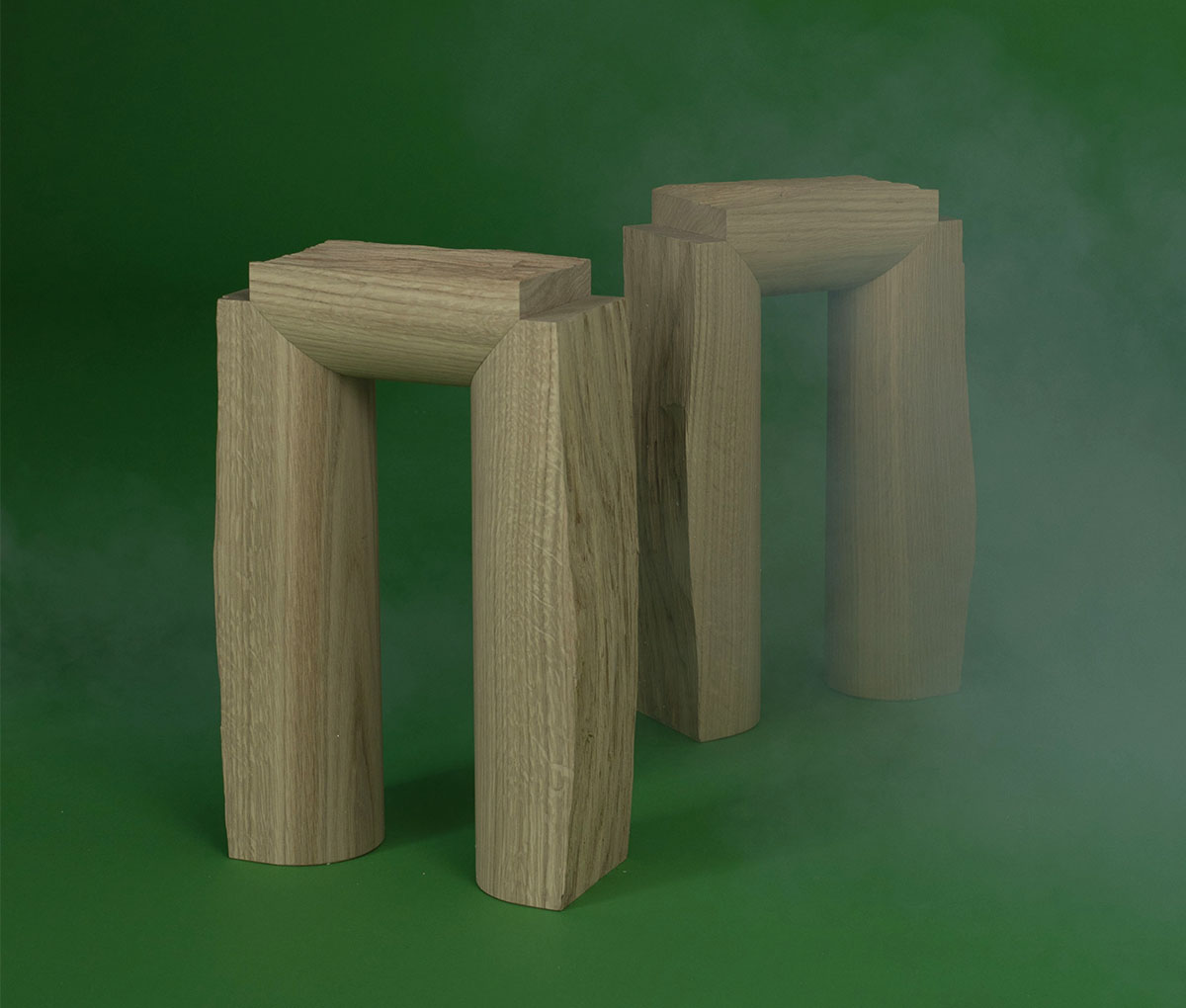 Not Far From the Tree by Fabio Rutishauser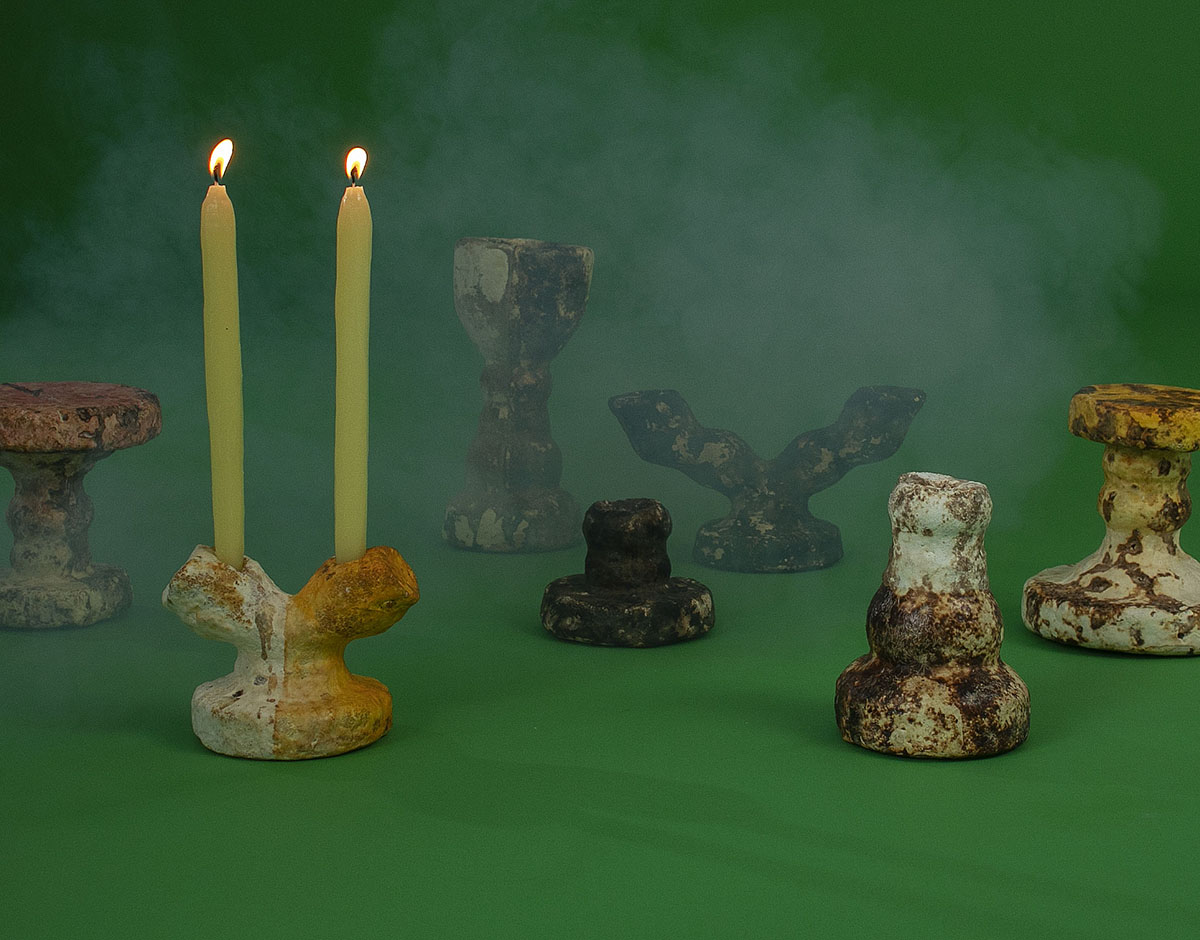 Mycellium Millennium Collection by Maria Pita Guerreiro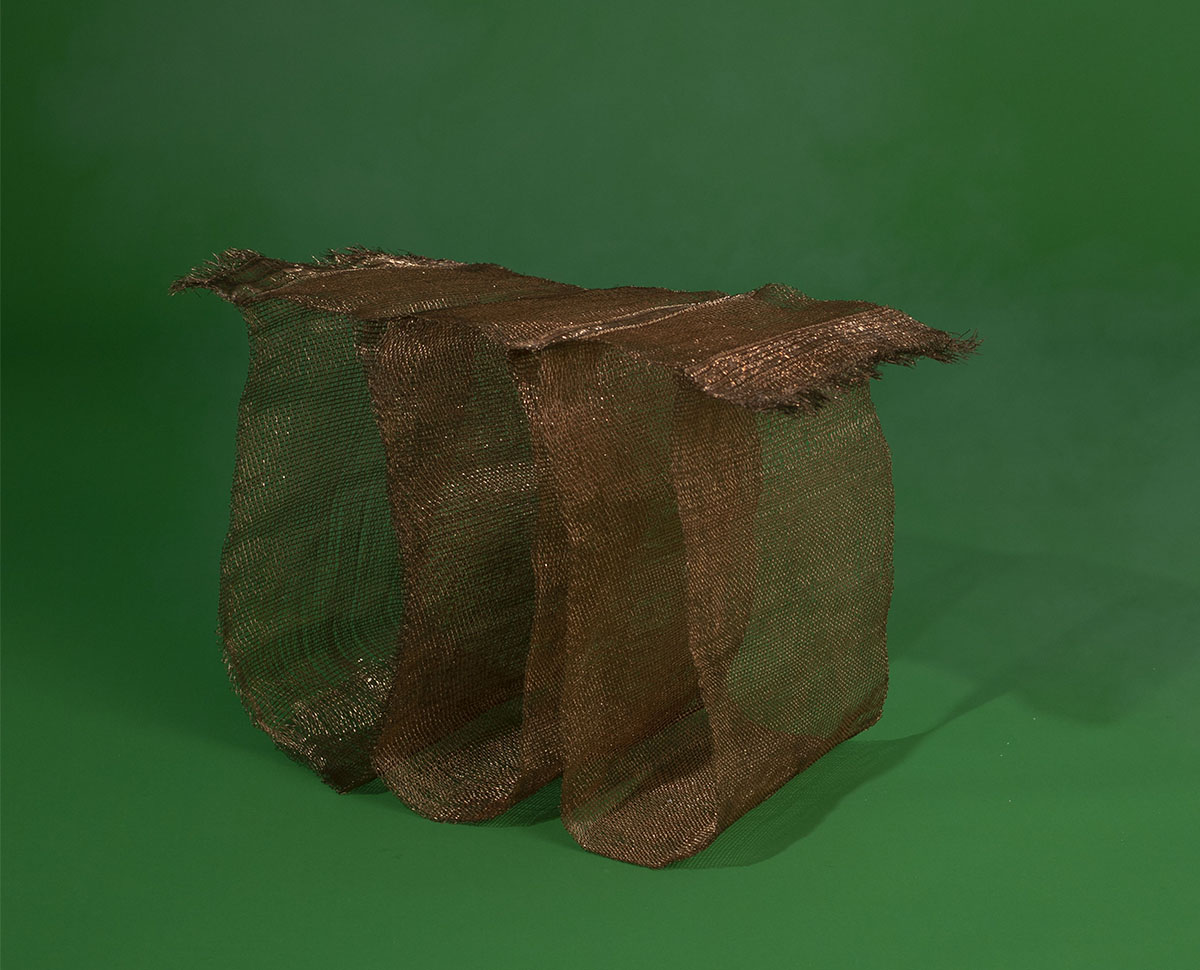 Construction of a Woven Object by Marianne Noer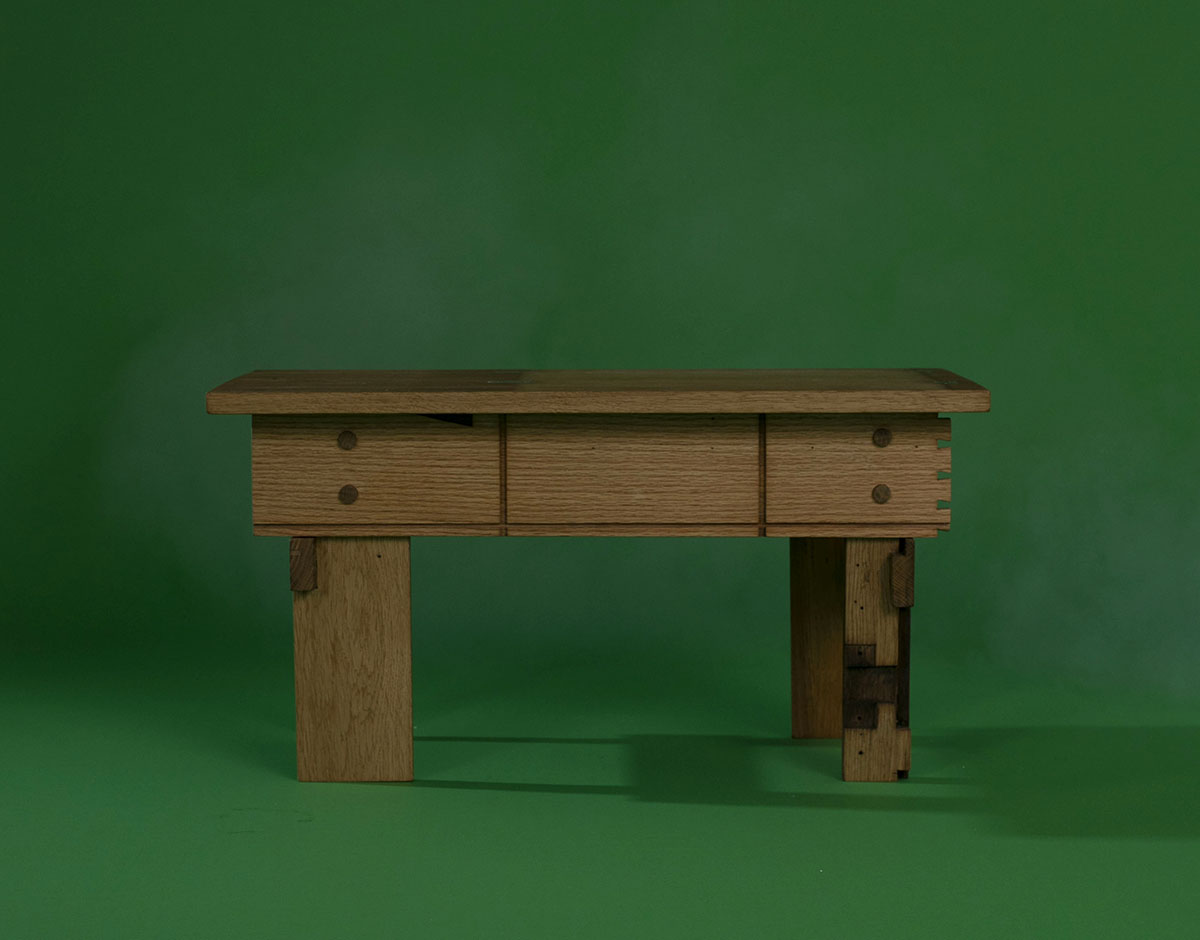 Revalued by Elly Feldstein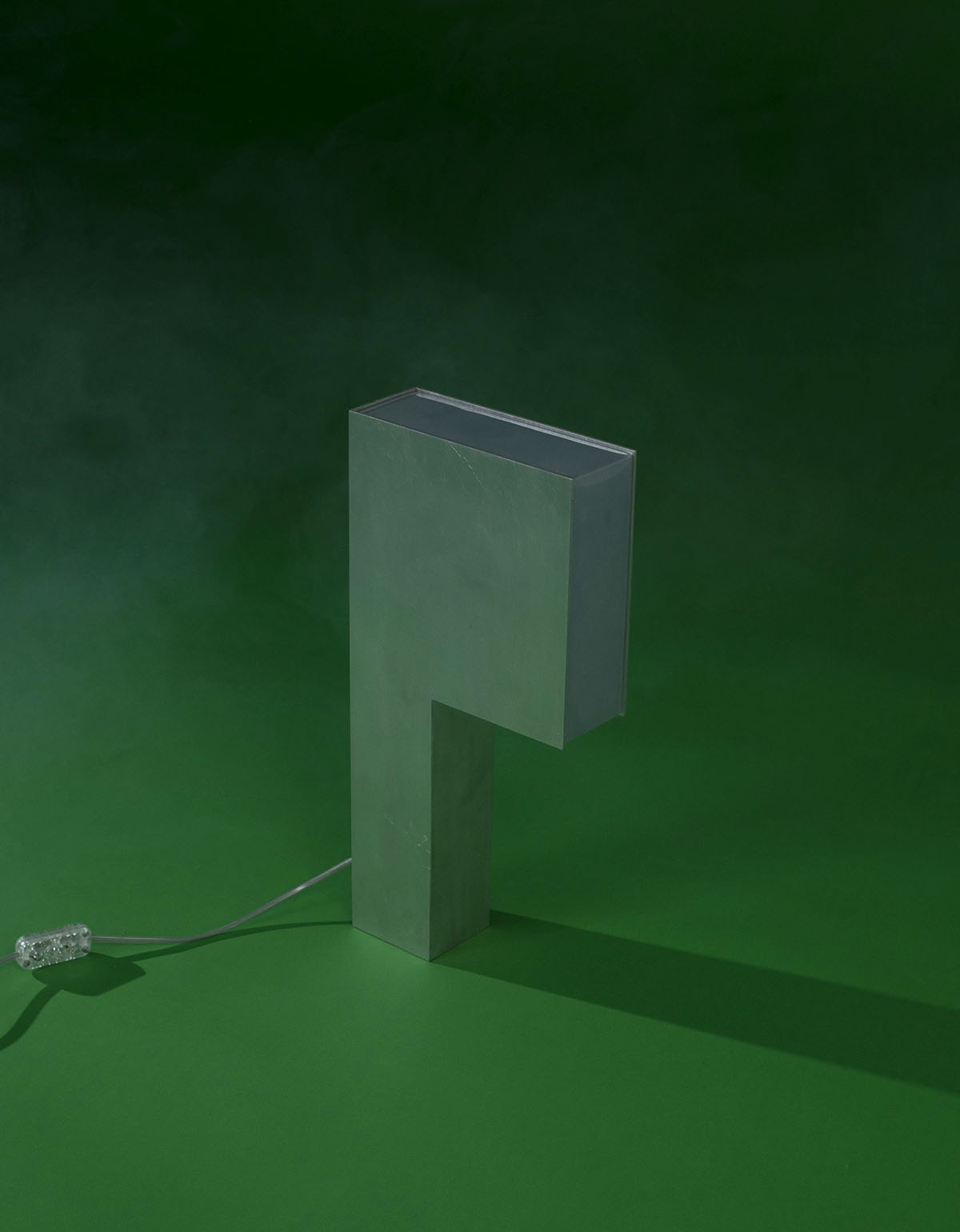 Mono by Emilie Holm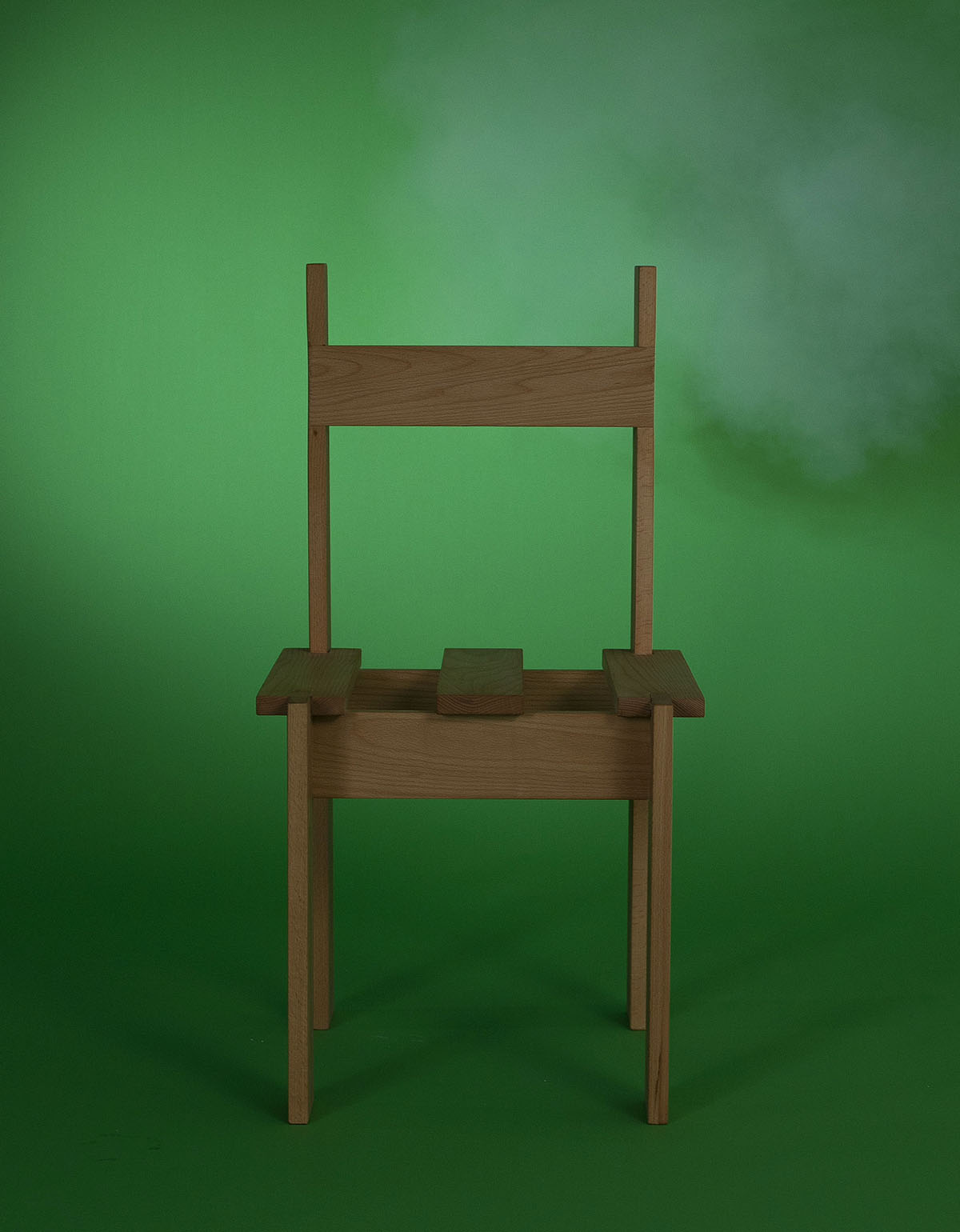 Lath Chair by Tanita Klein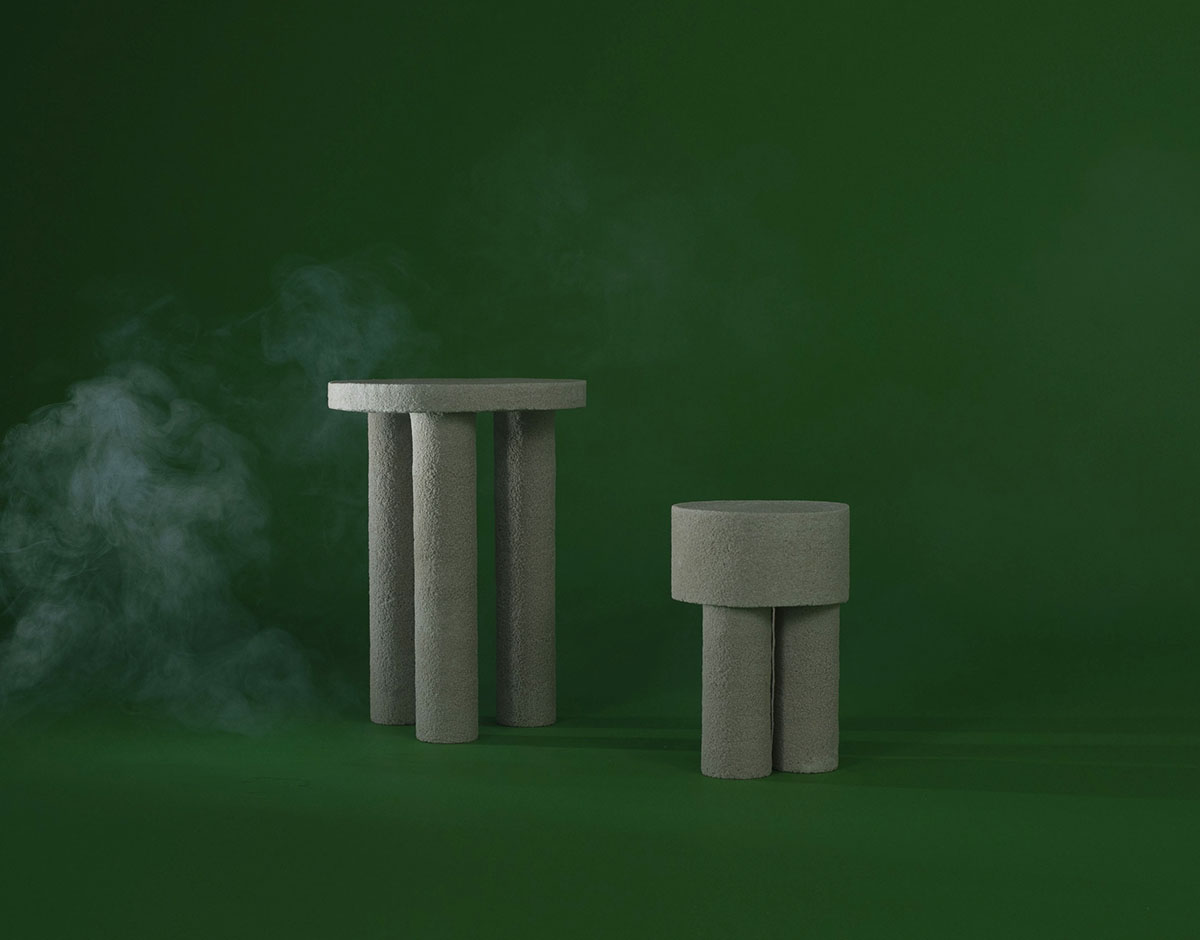 Ocean Articulated by Studio Eidola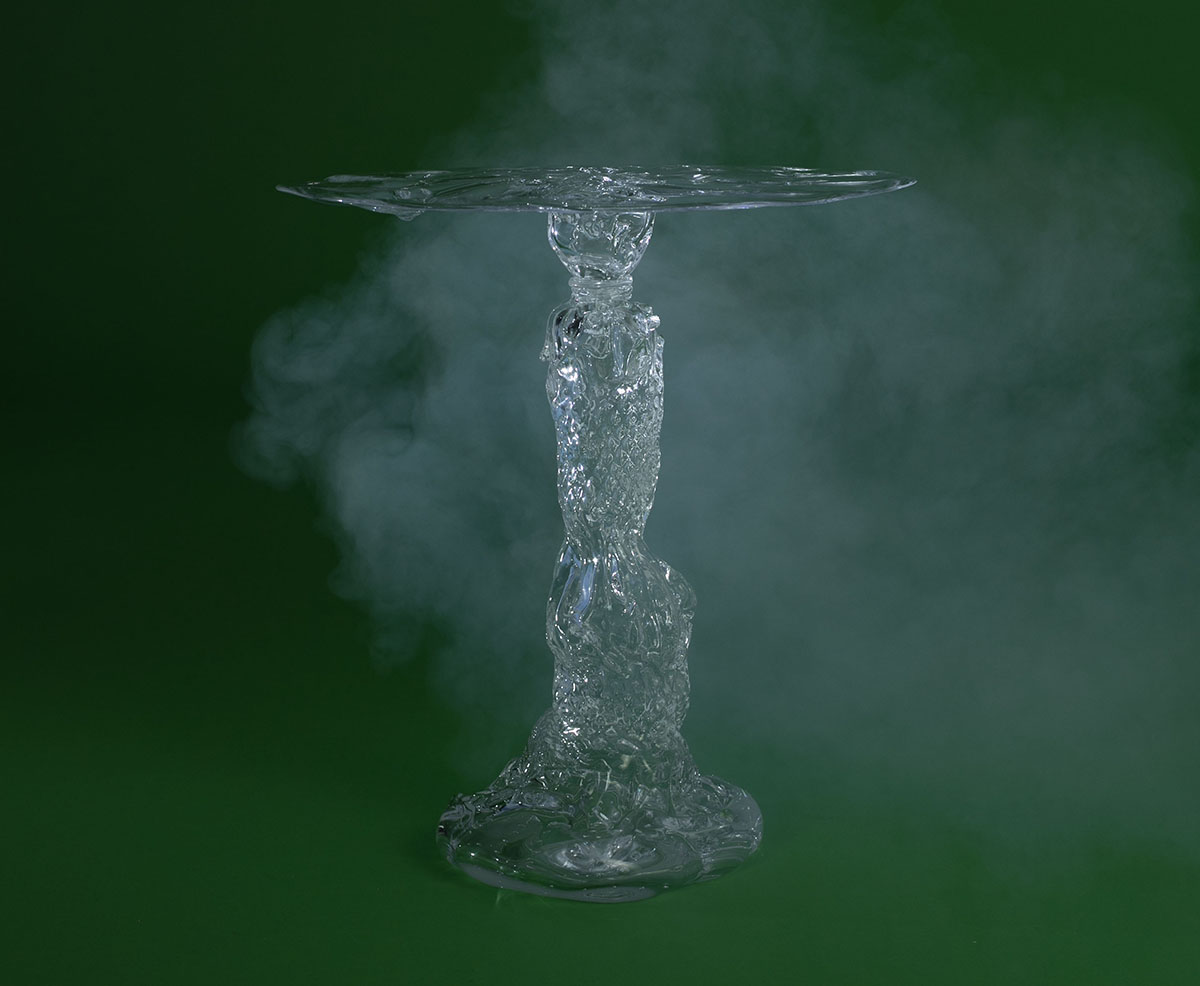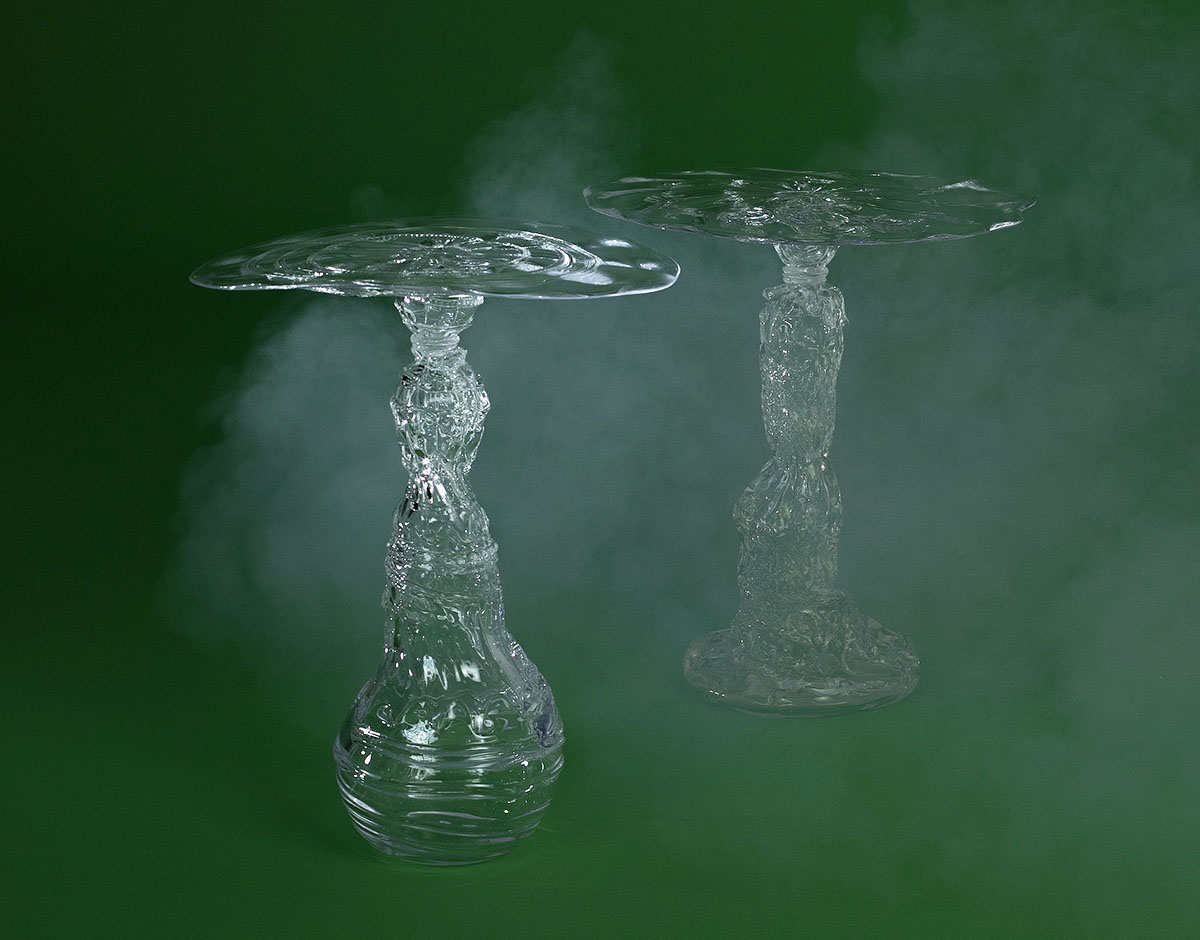 Side Tables by Alexander Kirkeby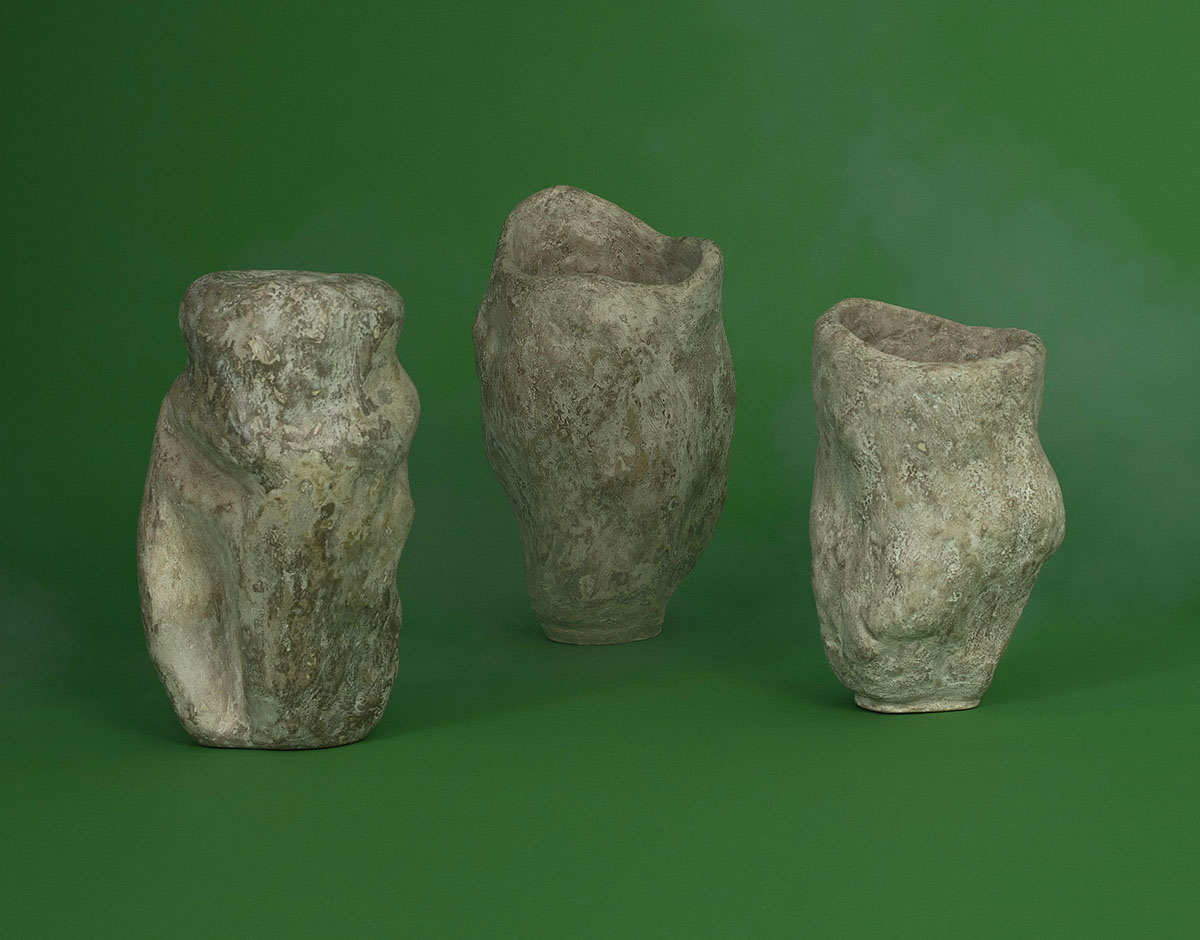 Hemp Vases by Kristina Lula Broen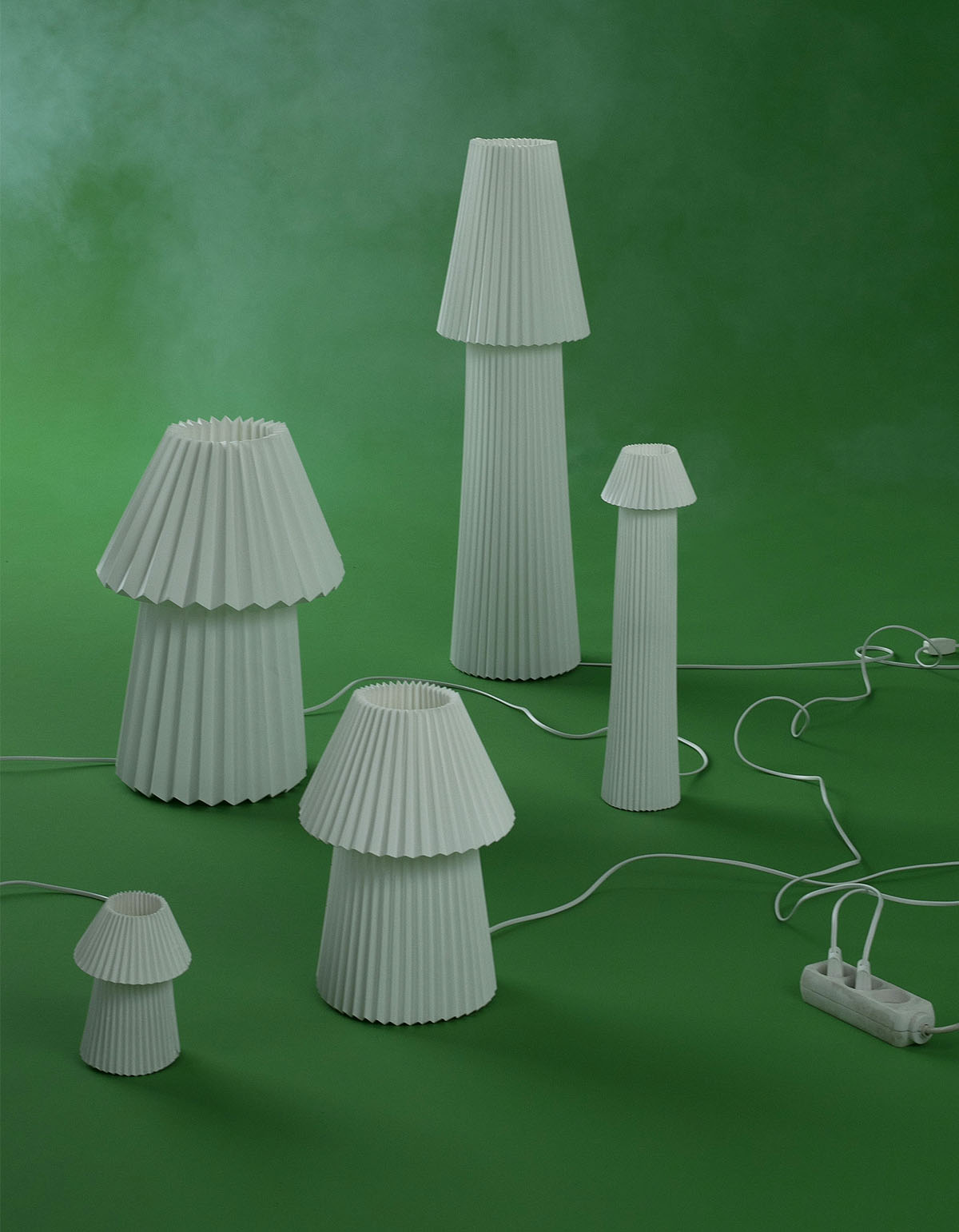 A1 Lamp Series by Julie Strange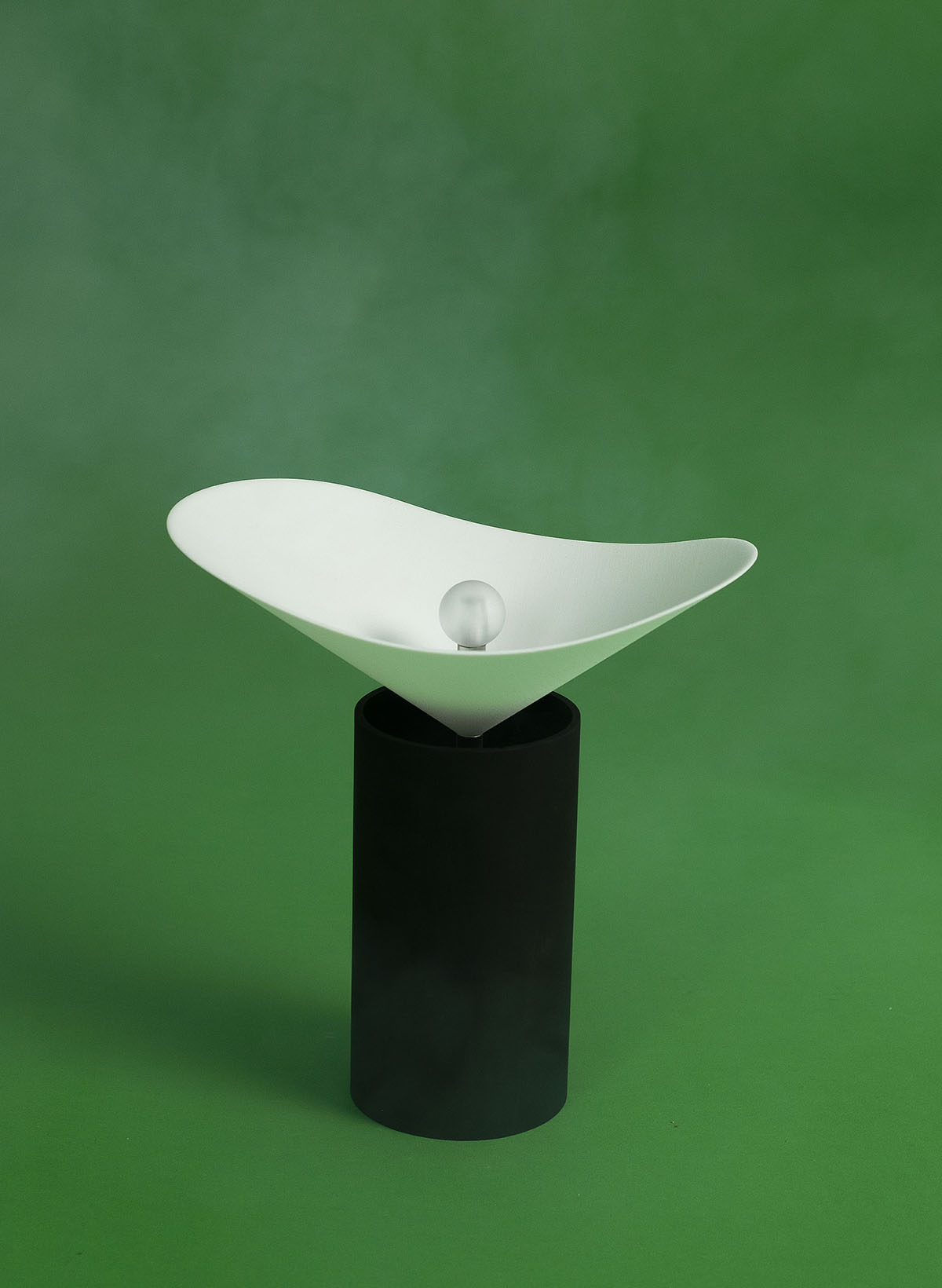 Portable Lamp by Anders Nyberg