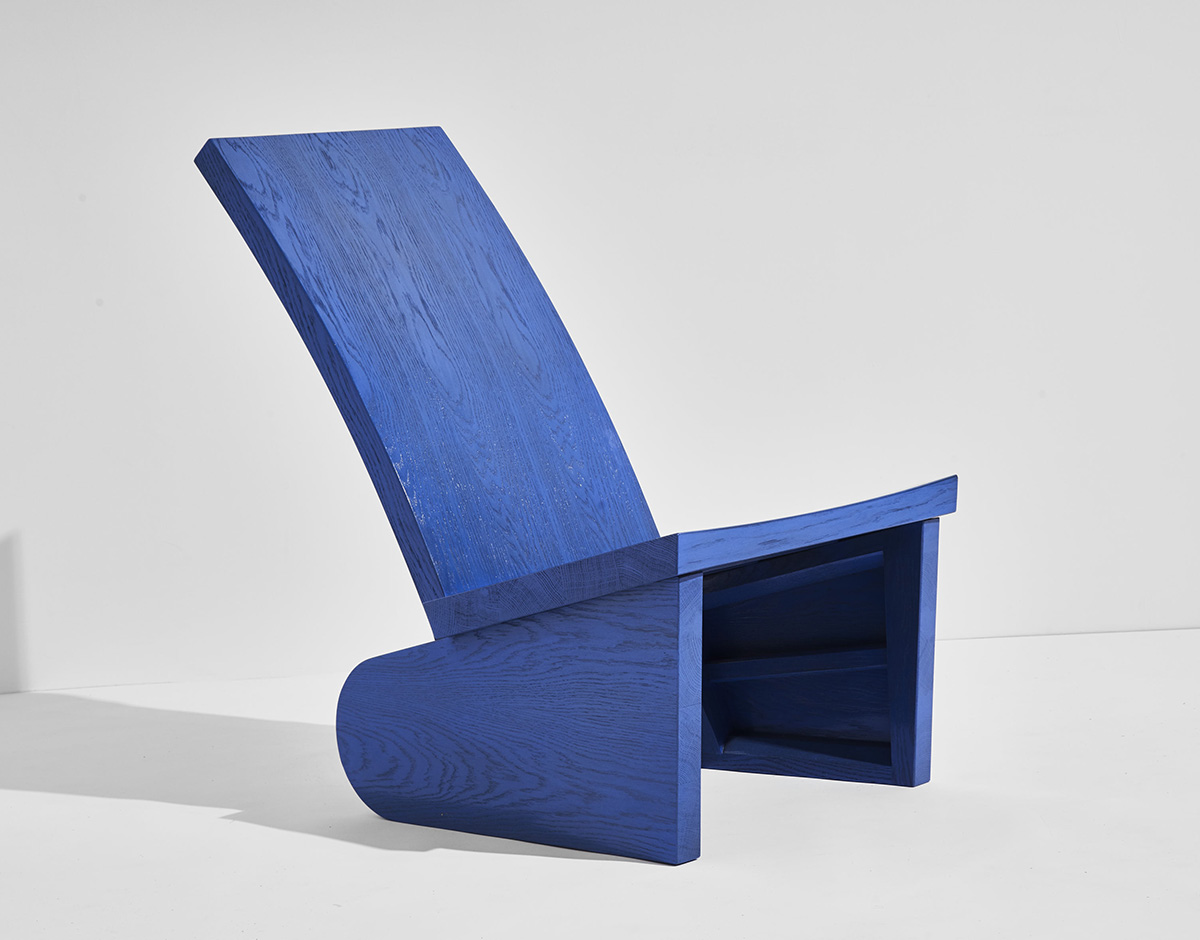 A weekly Saturday recap to share with you our favorite links, discoveries, exhibitions, and more from the past seven days. This week: new prints from one of our favorite Instagram accounts, a duo of vases in the best color by Sophie Lou Jacobsen, and a gut renovation from Home Studios peppered with local artists. 
Exhibitions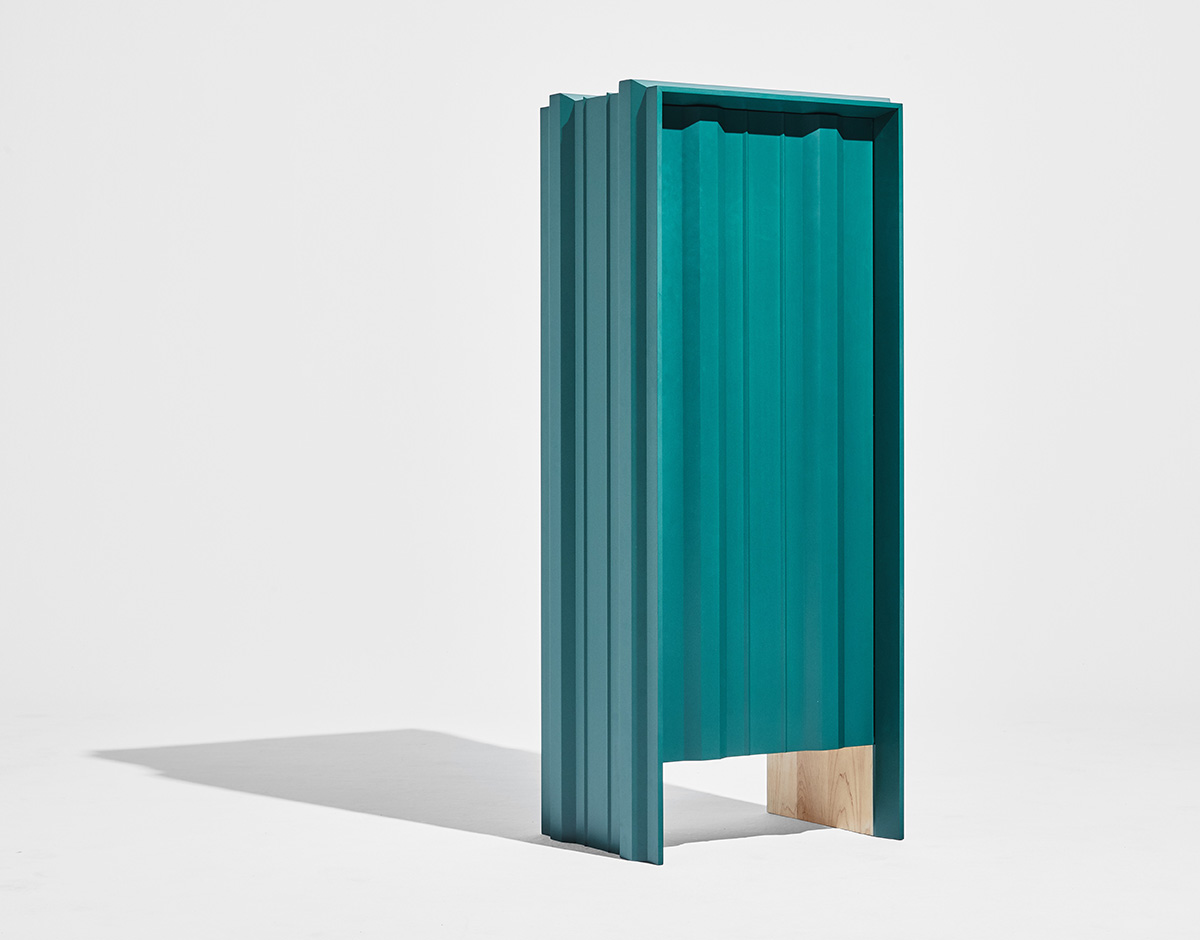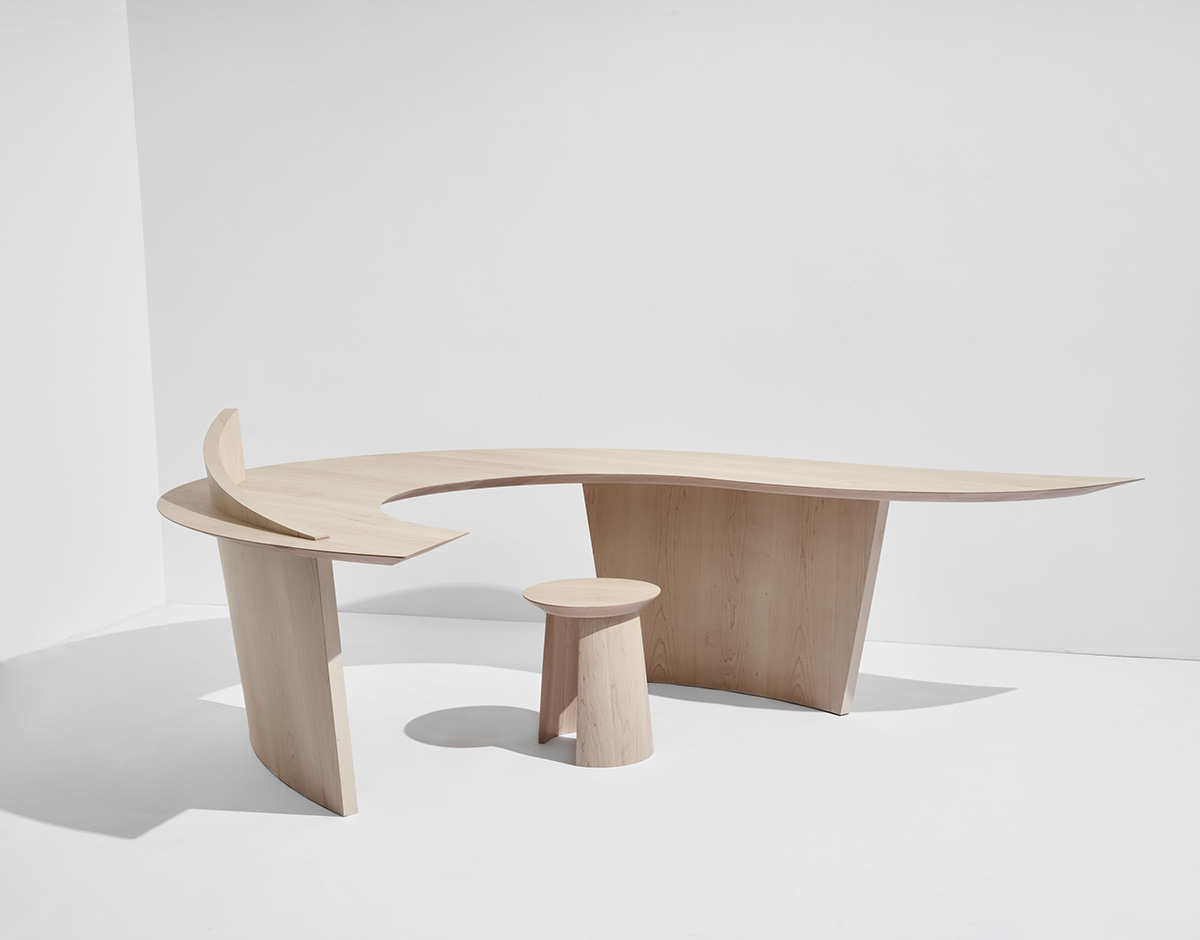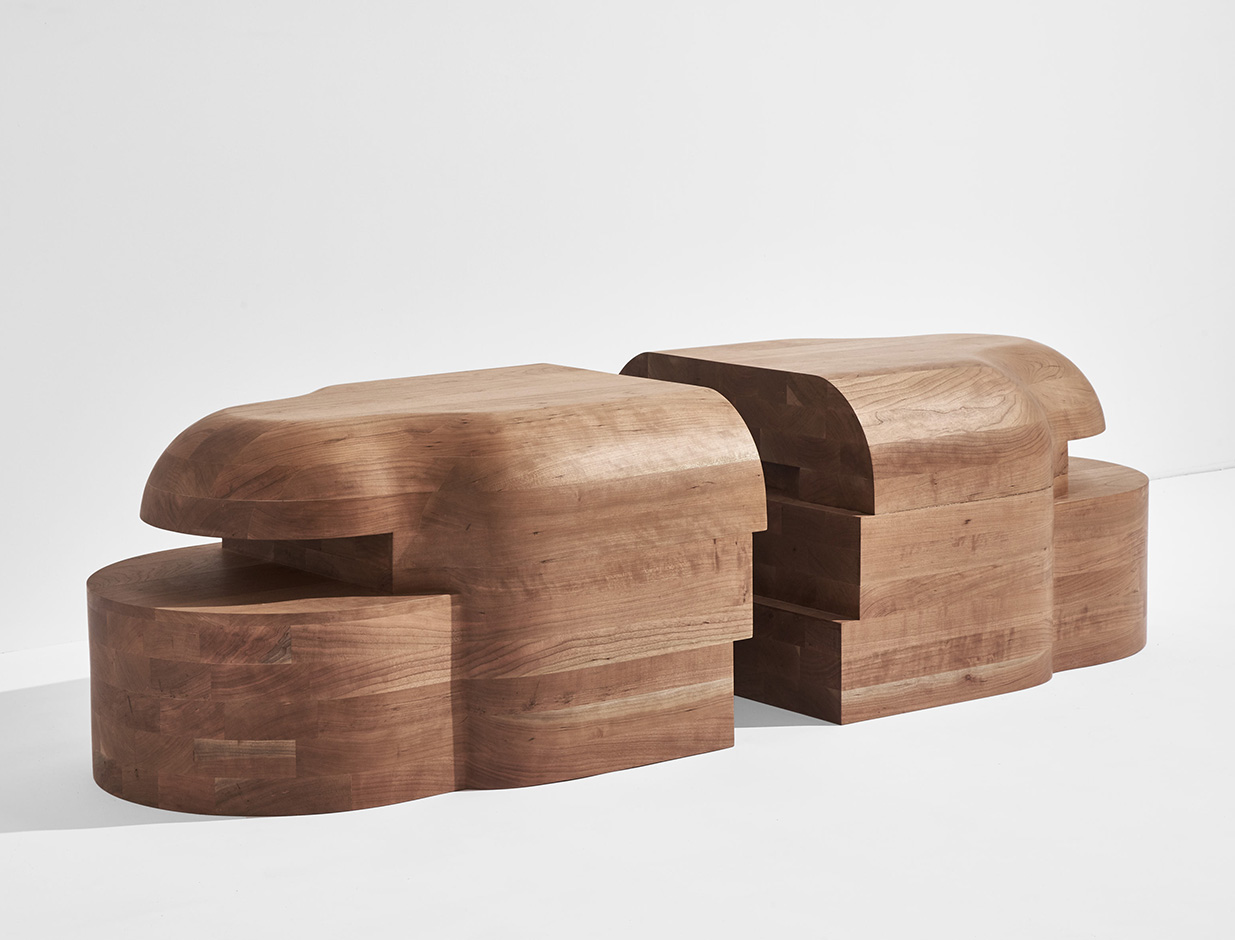 Recently closed is Discovered, an exhibition at the Design Museum in London, which found Wallpaper Magazine and the American Hardwood Export Council asking designers to create a piece that might reflect their pandemic experience. From top: Martin Thübeck's half-chair/half-slide, inspired by the way his children adapted their surroundings for play; Tan Wei Xiang's keepsake cabinet, through which he might maintain a tangible connection to loved ones; Mimi Shodeinde's aerodynamic Howard desk; and Alexis Sizar's chunky volumes, inspired by bunker architecture and his childhood growing up in Iraq in the 1990s.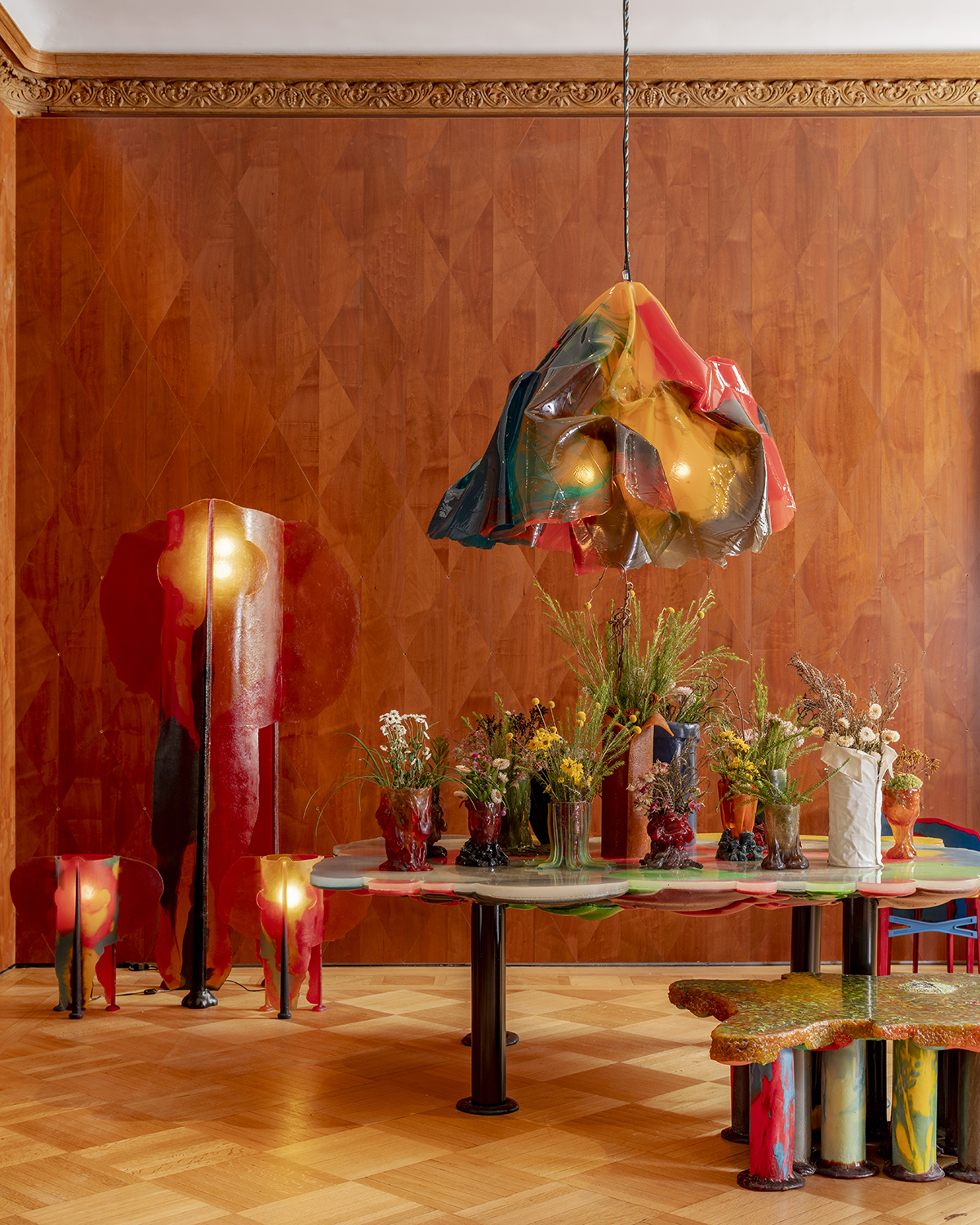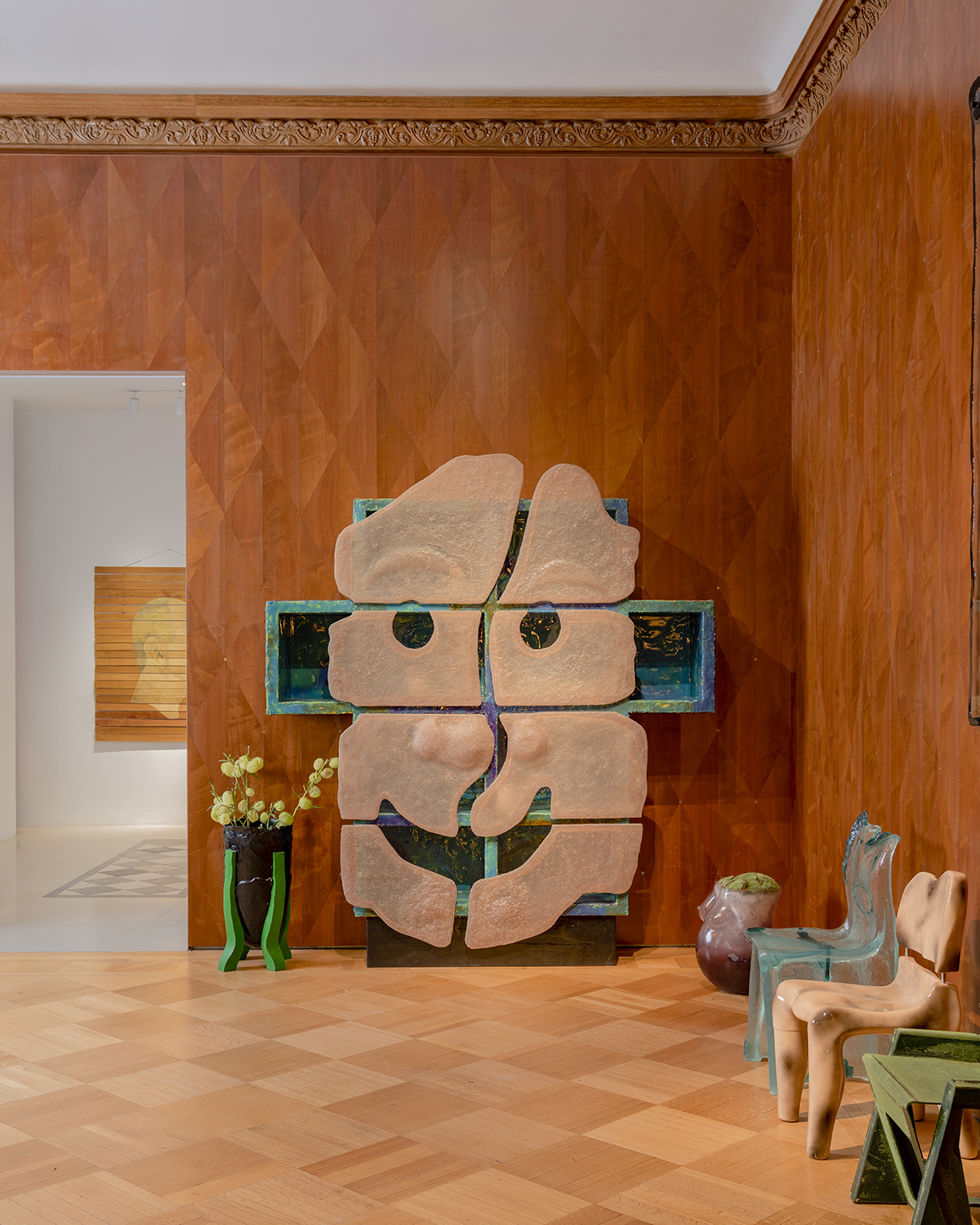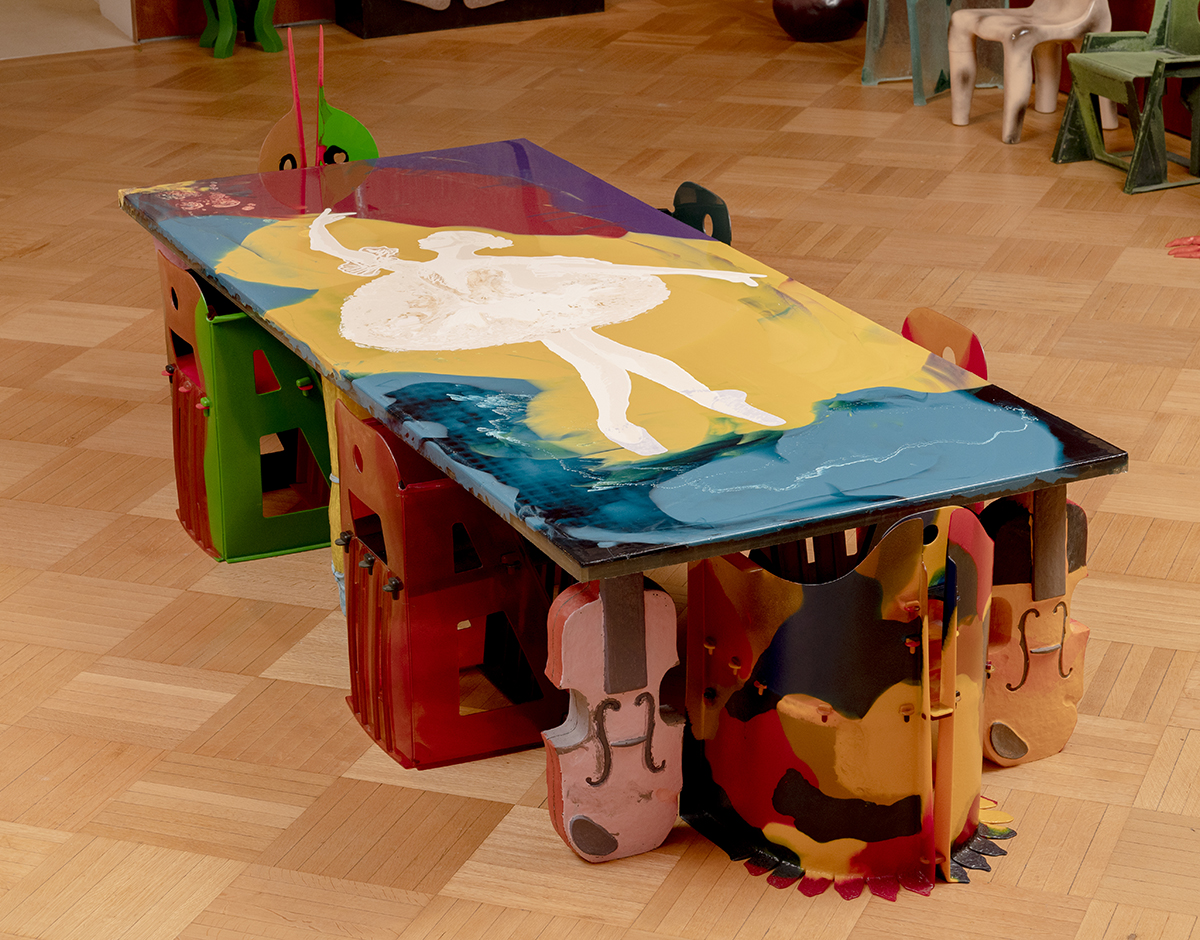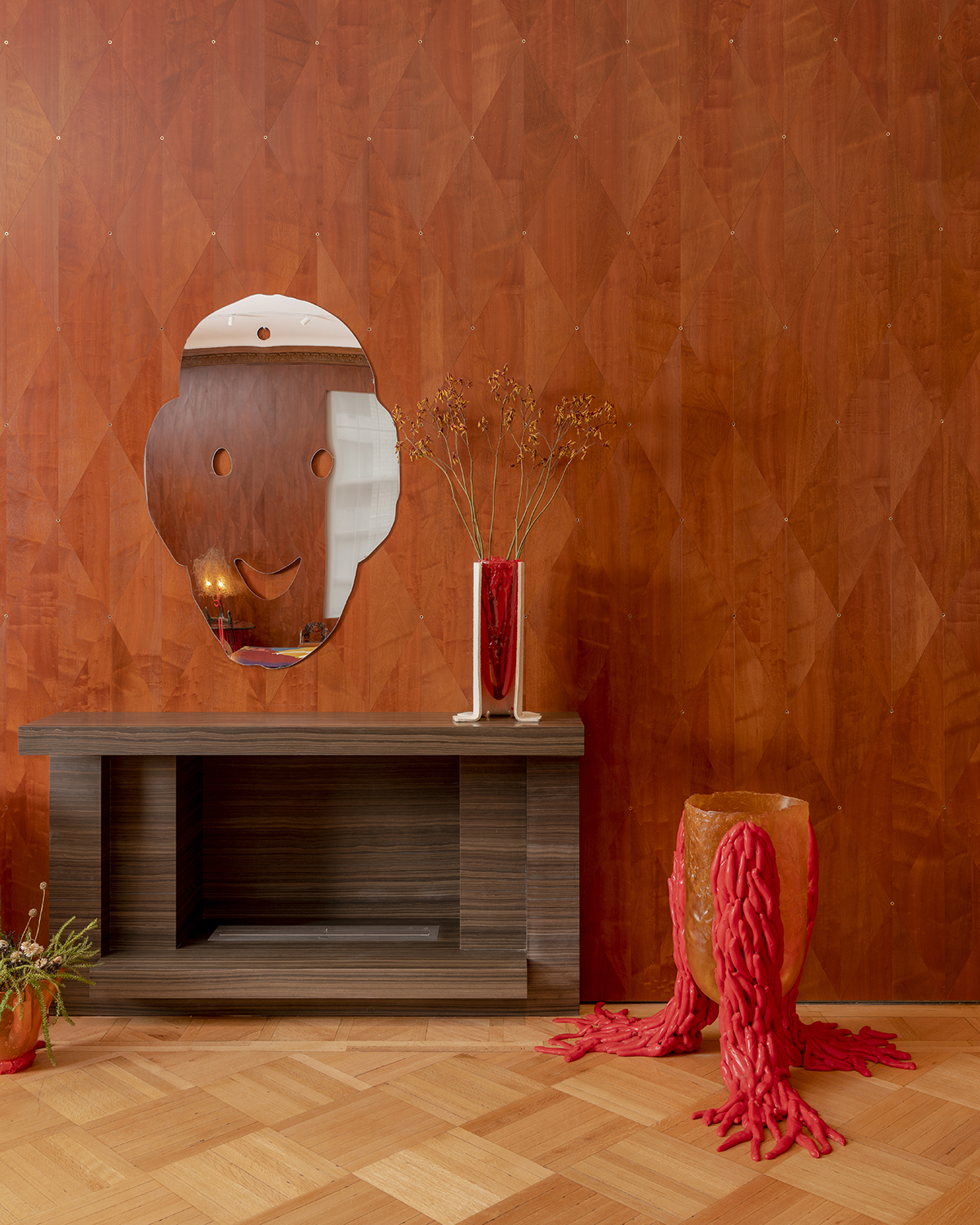 Jill stop posting every piece of news about Gaetano Pesce challenge — so sorry, I cannot! He is just my favorite, and the new exhibition at Salon 94 Design is no different. Called No More Silent Objects (…were they… ever?) Pesce writes: "Long gone is the time of mute objects and decorative architecture. Today they should express the places where they are built on, the identity, culture, geography, and should no longer transport 'the same' to different locations."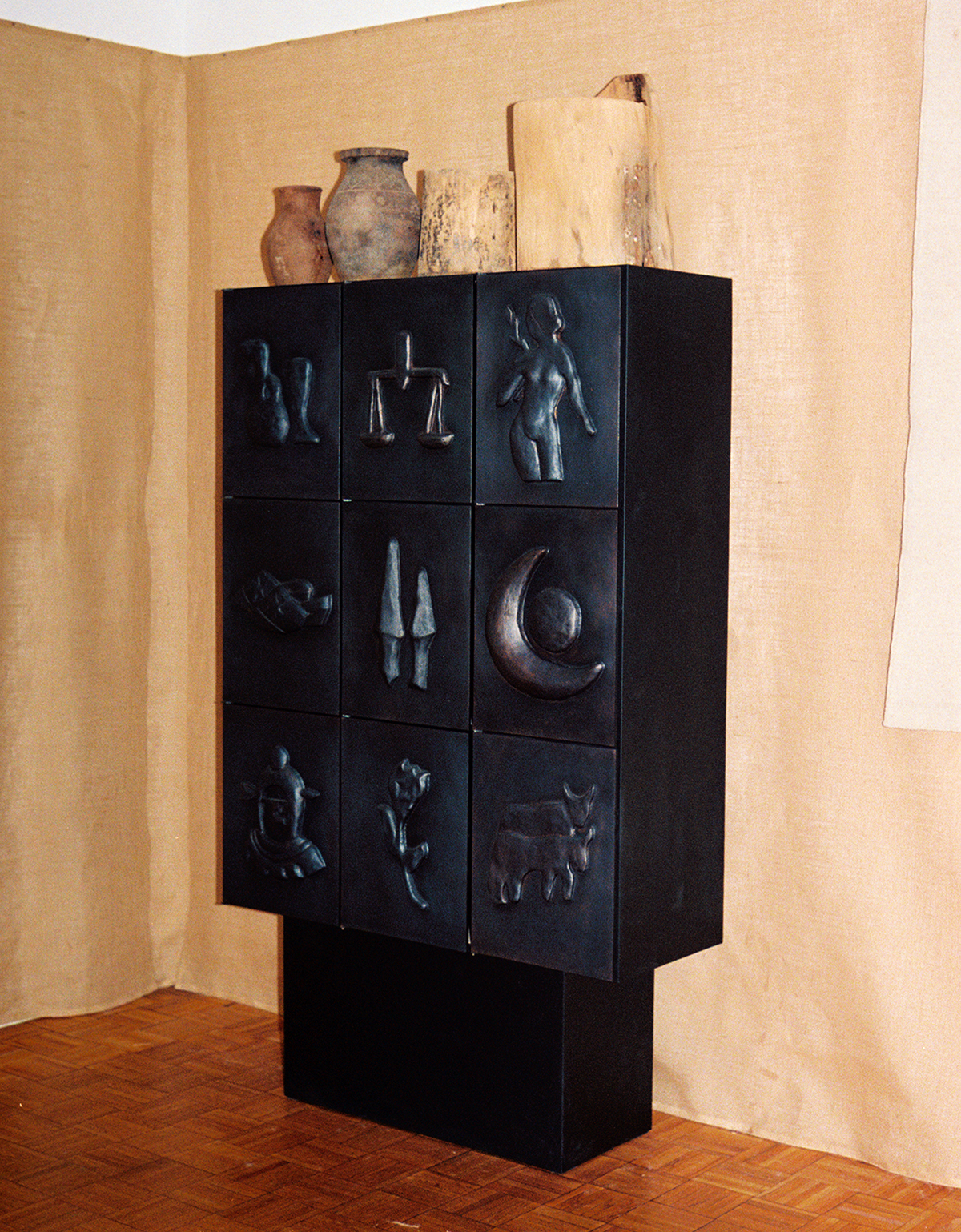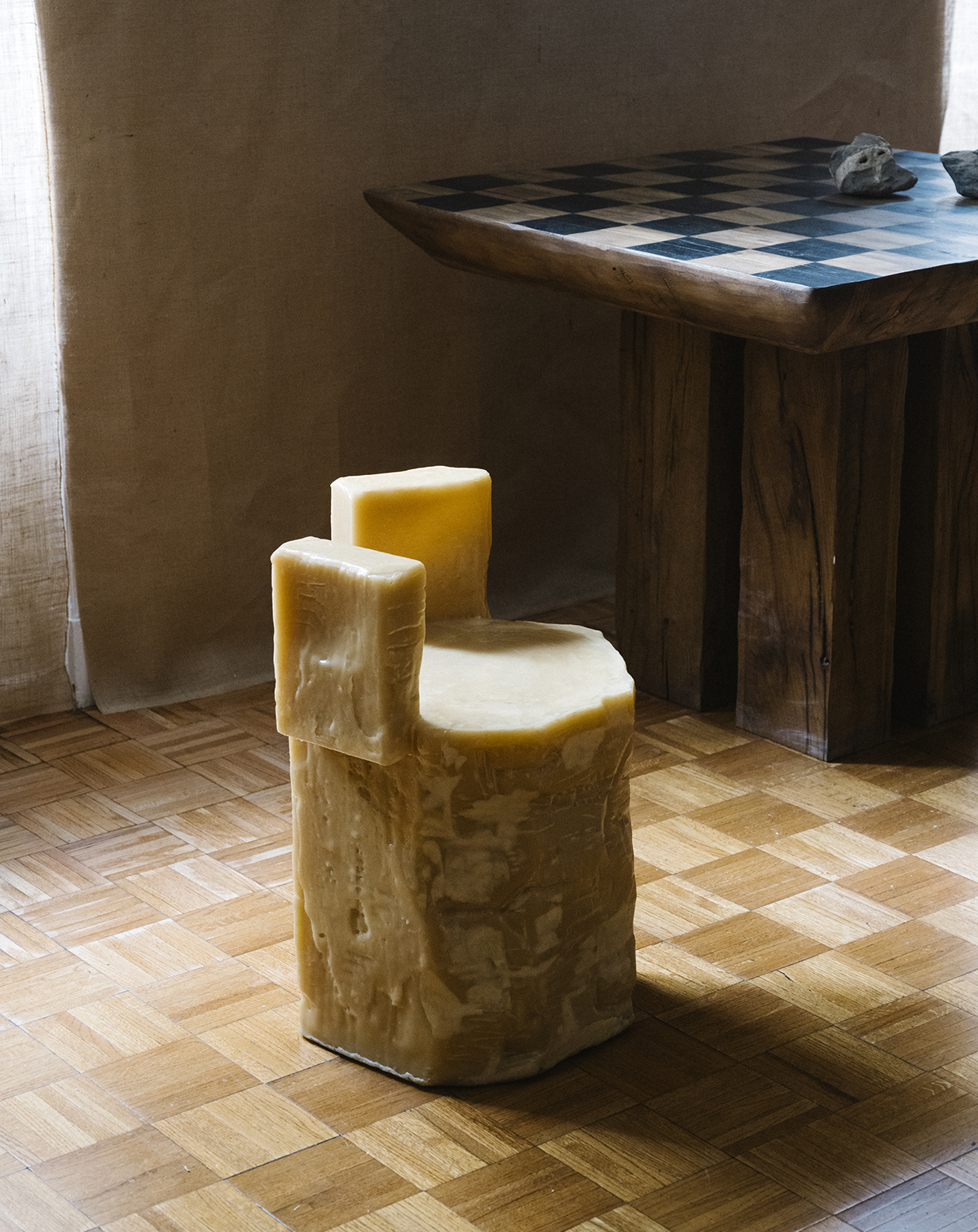 On view through November 20 at Emma Scully Gallery in New York is a solo show by the Georgian duo Rooms. Called Distant Symphony, the exhibition features both old and new work by designers Nata Janberidze and Keti Toloraia, reflecting the iconography and landscape of their homeland, as well as a collection of sketches and personal mementoes. To create a kind of cave-like cocoon that might immerse visitors in their private world, Rooms covered the gallery walls with a rough jute fabric; our favorite items on view include a Nepalese woven tapestry, a bronze cabinet made in collaboration with Tbilisi artisans, and a waxen chair in buttery beeswax yellow.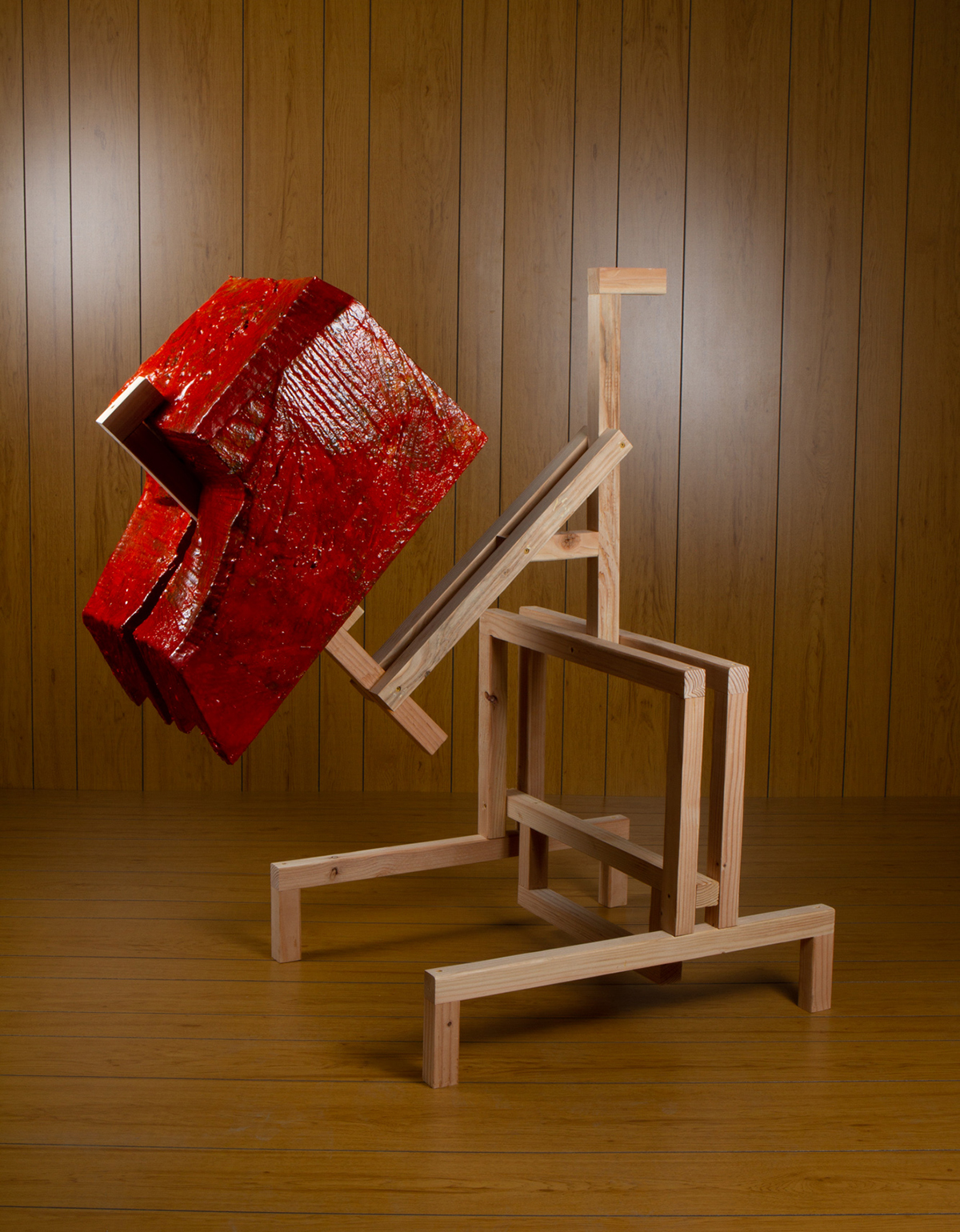 One of our favorite things to do in New York is to go to that pocket of the Lower East Side where you can get a slice of pizza at Scarr's, hit up Coming Soon for gifts, and shop Dimes Market for treats, and if you're doing that this weekend, might we suggest you also pop by Larrie Gallery on Orchard Street, where Wentrcek/Zebulon are showing some of the resin-impregnanted pieces they first debuted in a much busier pre-pandemic life?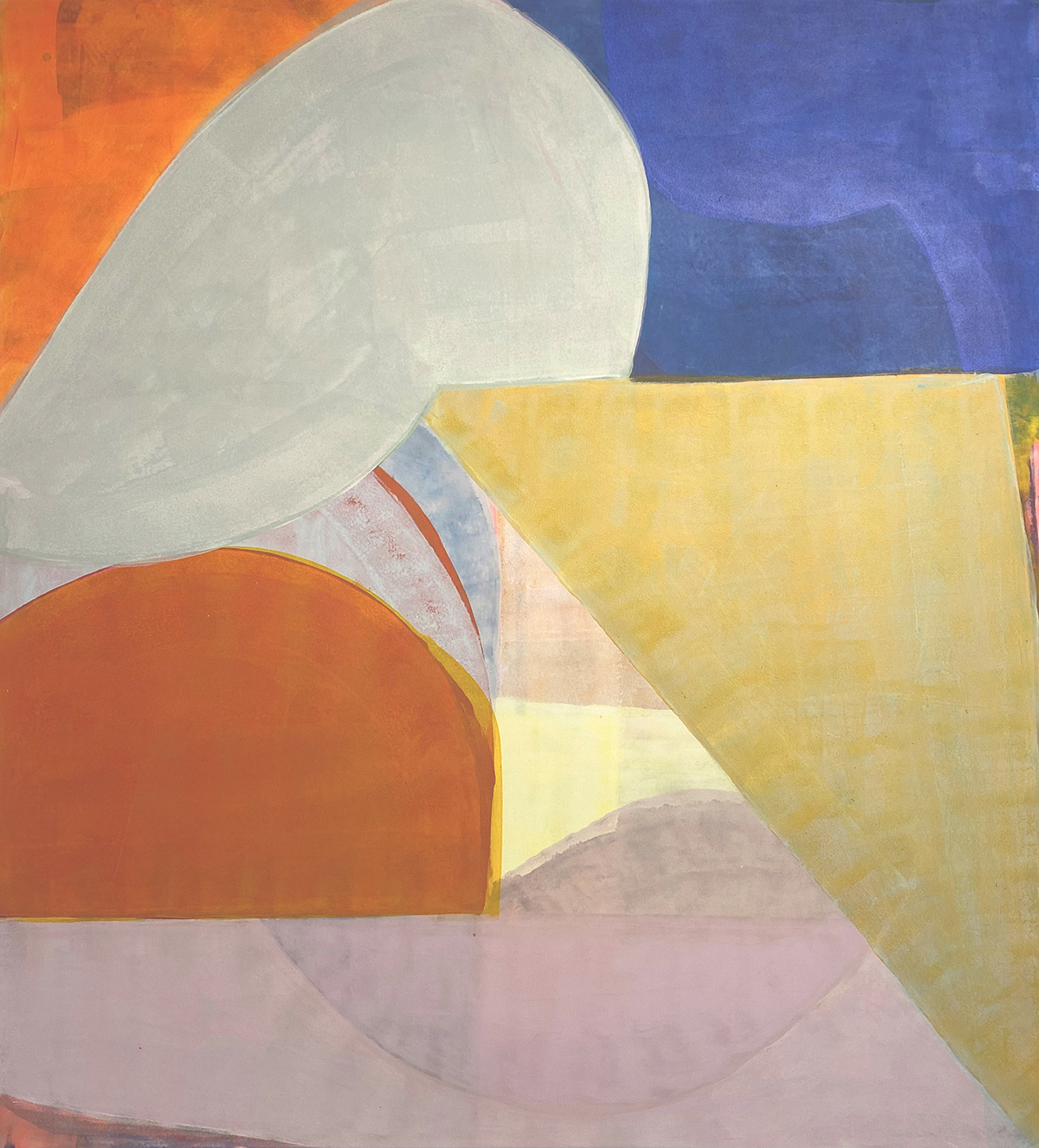 "Anna Kunz: With Rays" opens at Alexander Berggruen in New York this week, and ironically it pays homage to Josef Albers's 1959 painting Homage to the Square: With Rays. "Kunz seeks to convey through her compositions optical progressions as colors "ray out" towards the viewer. Following Albers in drawing parallels between the relationships of colors and those of humans, Kunz's approach to color perception produces a viewing experience that is intra-active — a term coined by feminist physicist Karen Barad, which postulates that action originates from within relationships' structures, not from cause and effect between individual entities."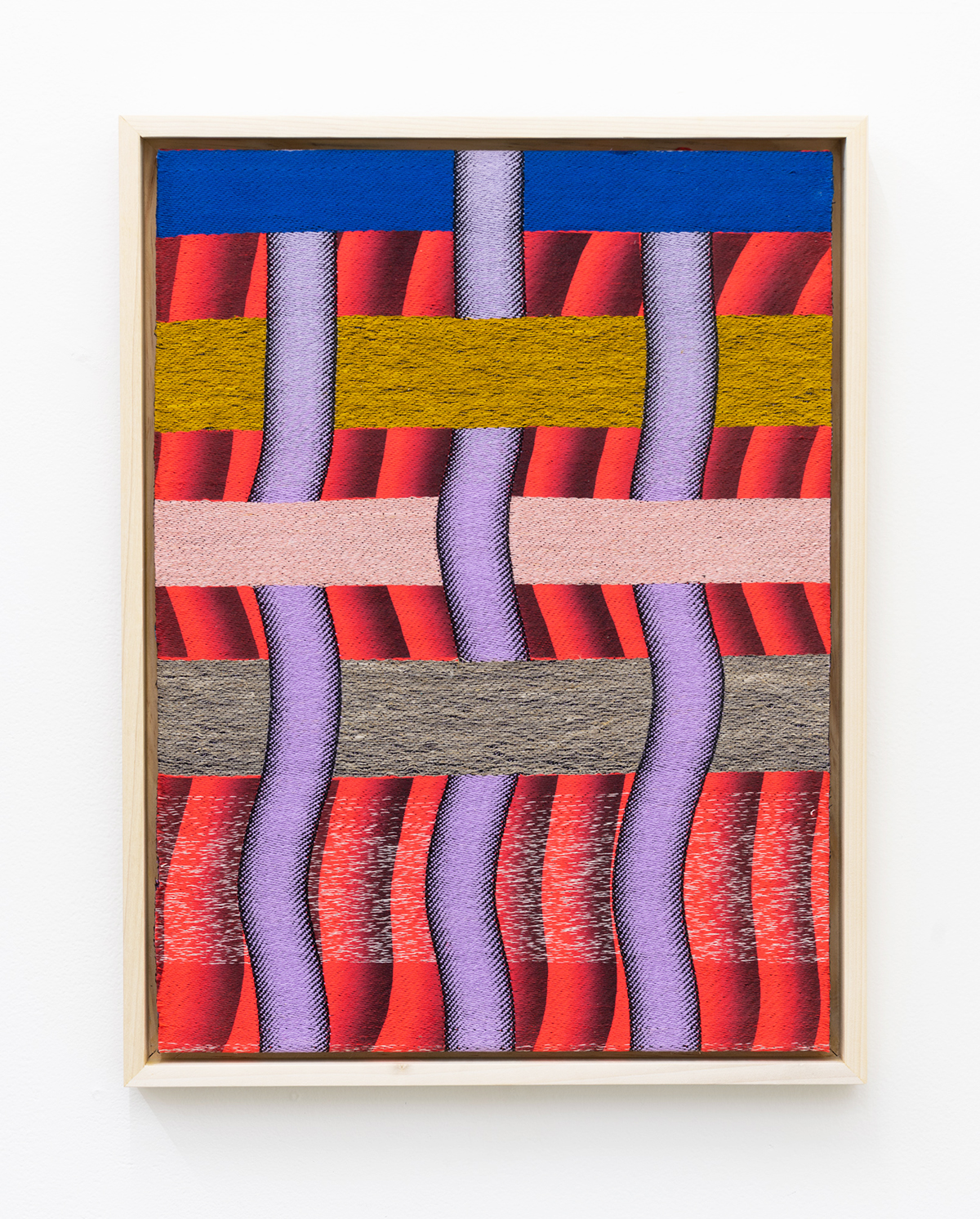 We love these new psychedelic textile works by Sarah Wertzberger on view at HOLDING Contemporary through October 23. The works, part of a collection called Heat Wave, meld traditional hand-weaving techniques with digital practices and heat transfer processes to create shaped canvases.
Discoveries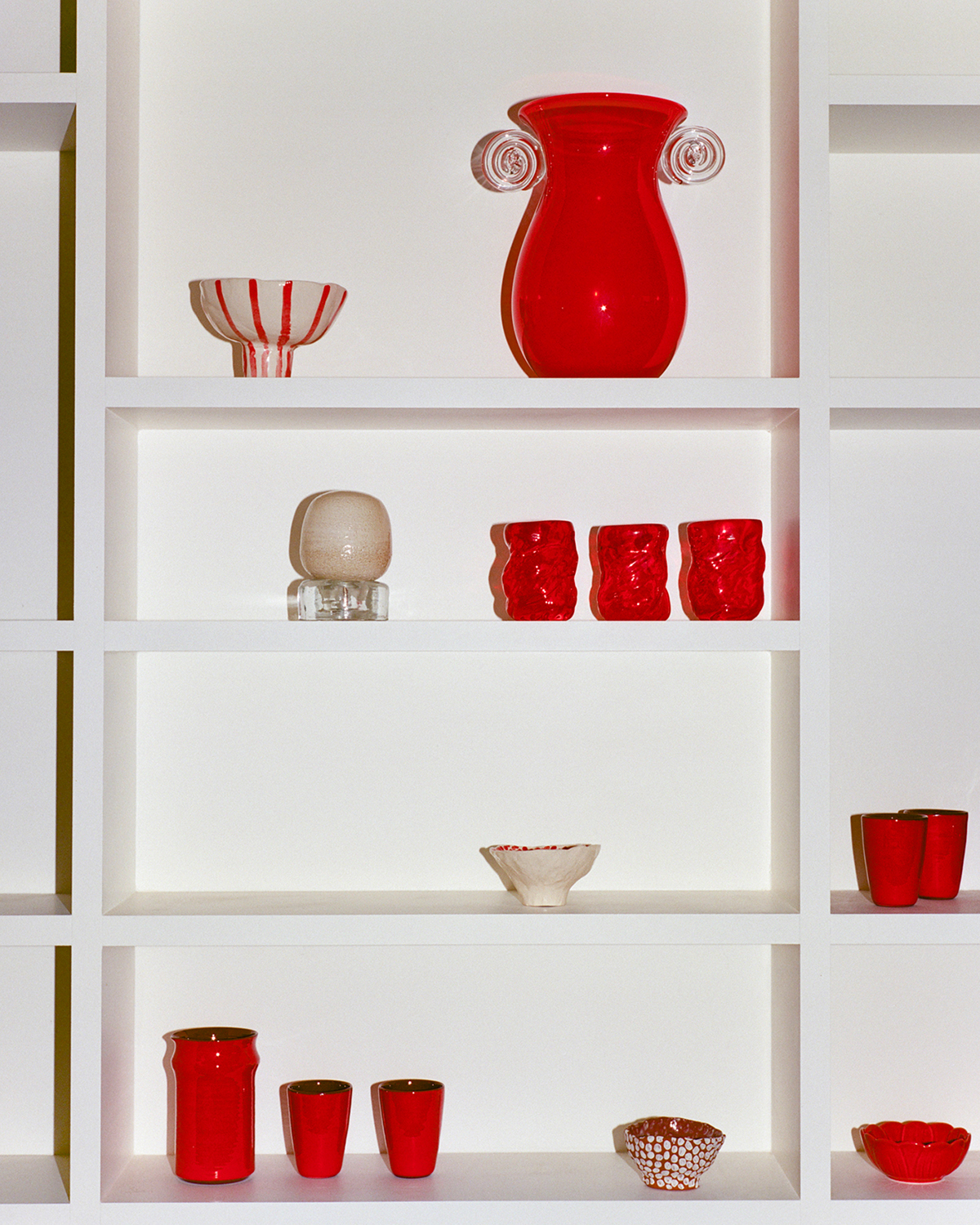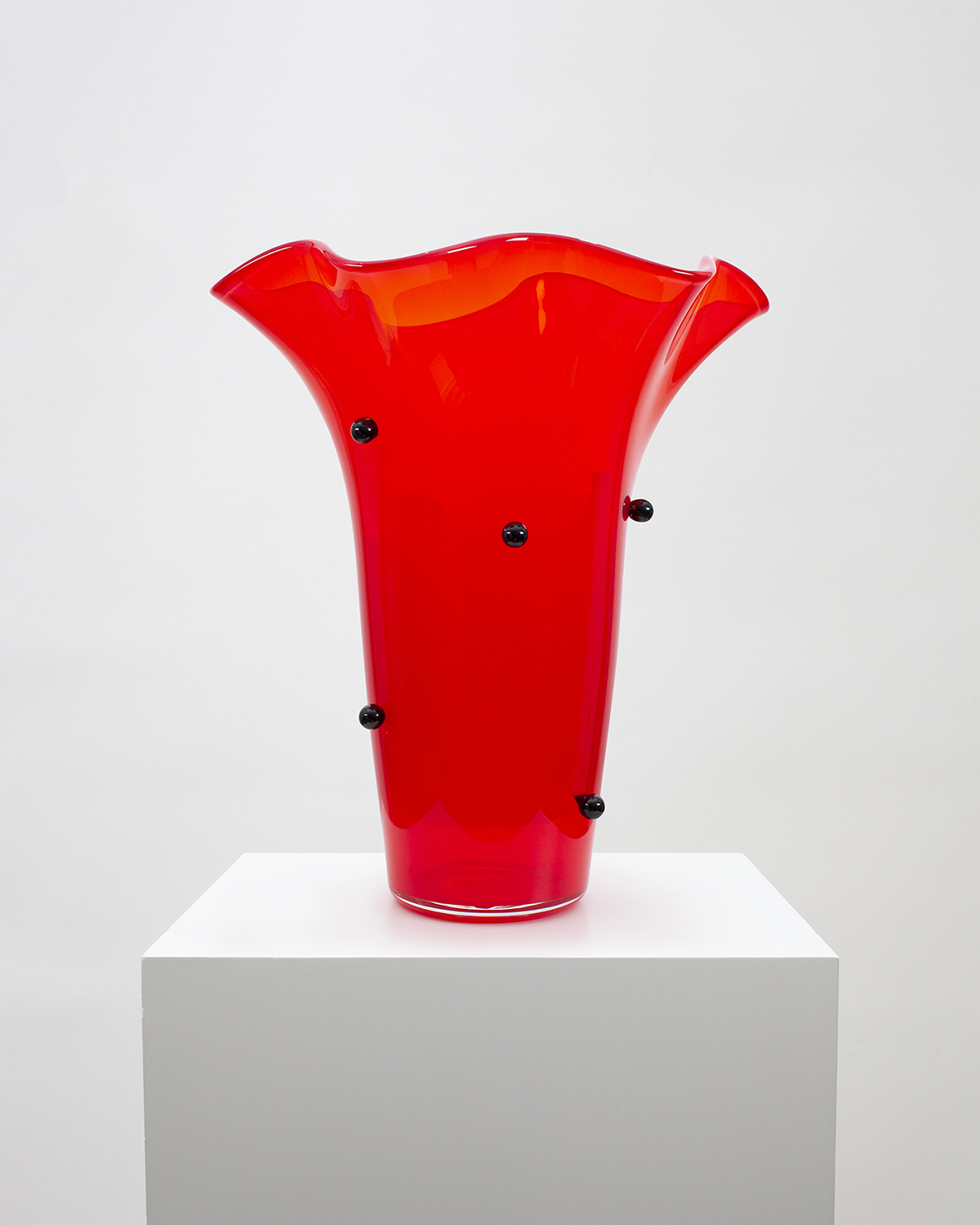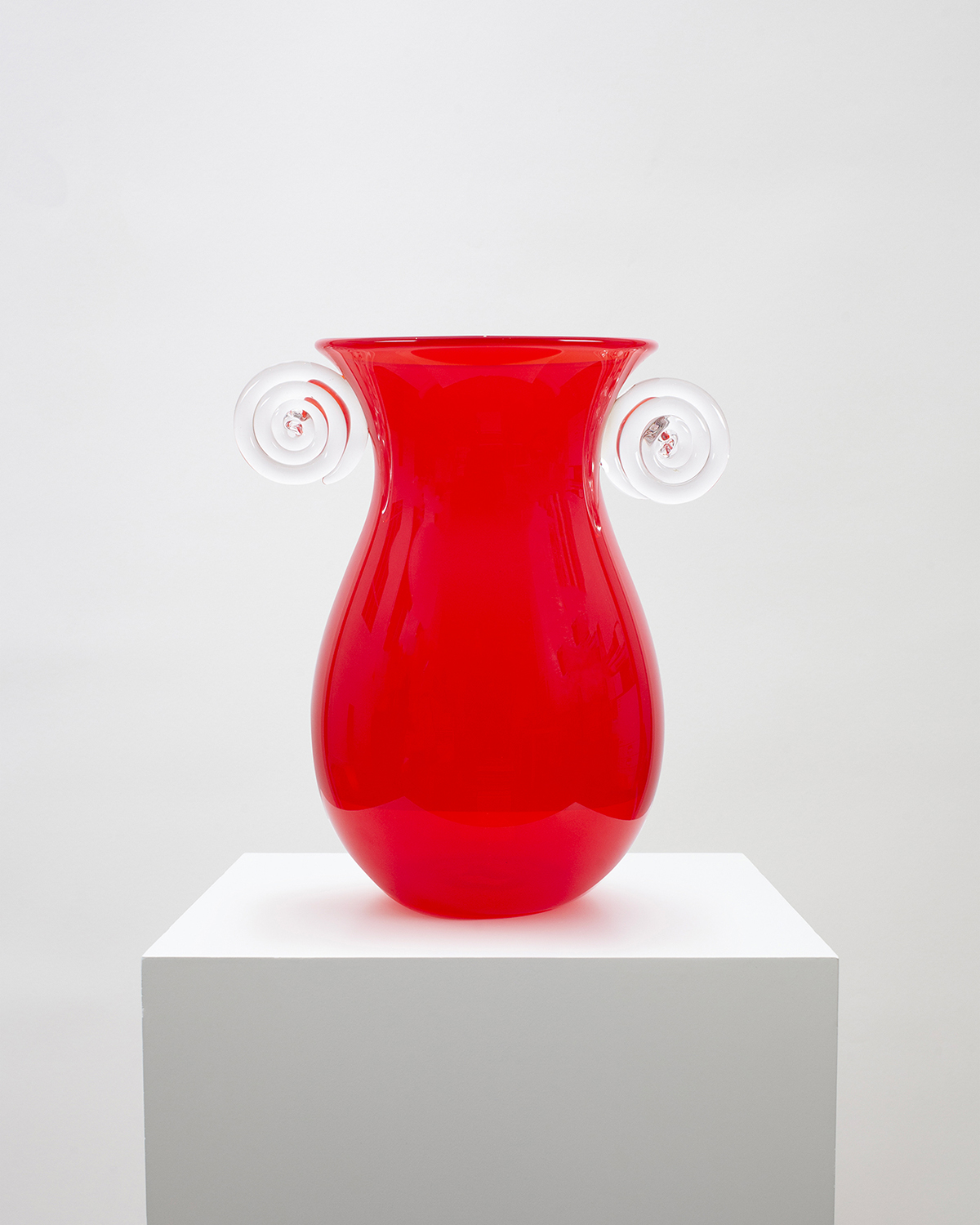 We introduced you to Pauline Vincent's France-based digital housewares shop, La Romaine, earlier this spring; now the curator is debuting a new collection focused around the theme of cherry red, an eternal favorite over here. Our favorite pieces in the new collection are by someone a bit closer to home: Sophie Lou Jacobsen created two blown-glass vases, her signature curves here translated into ruffles and spirals.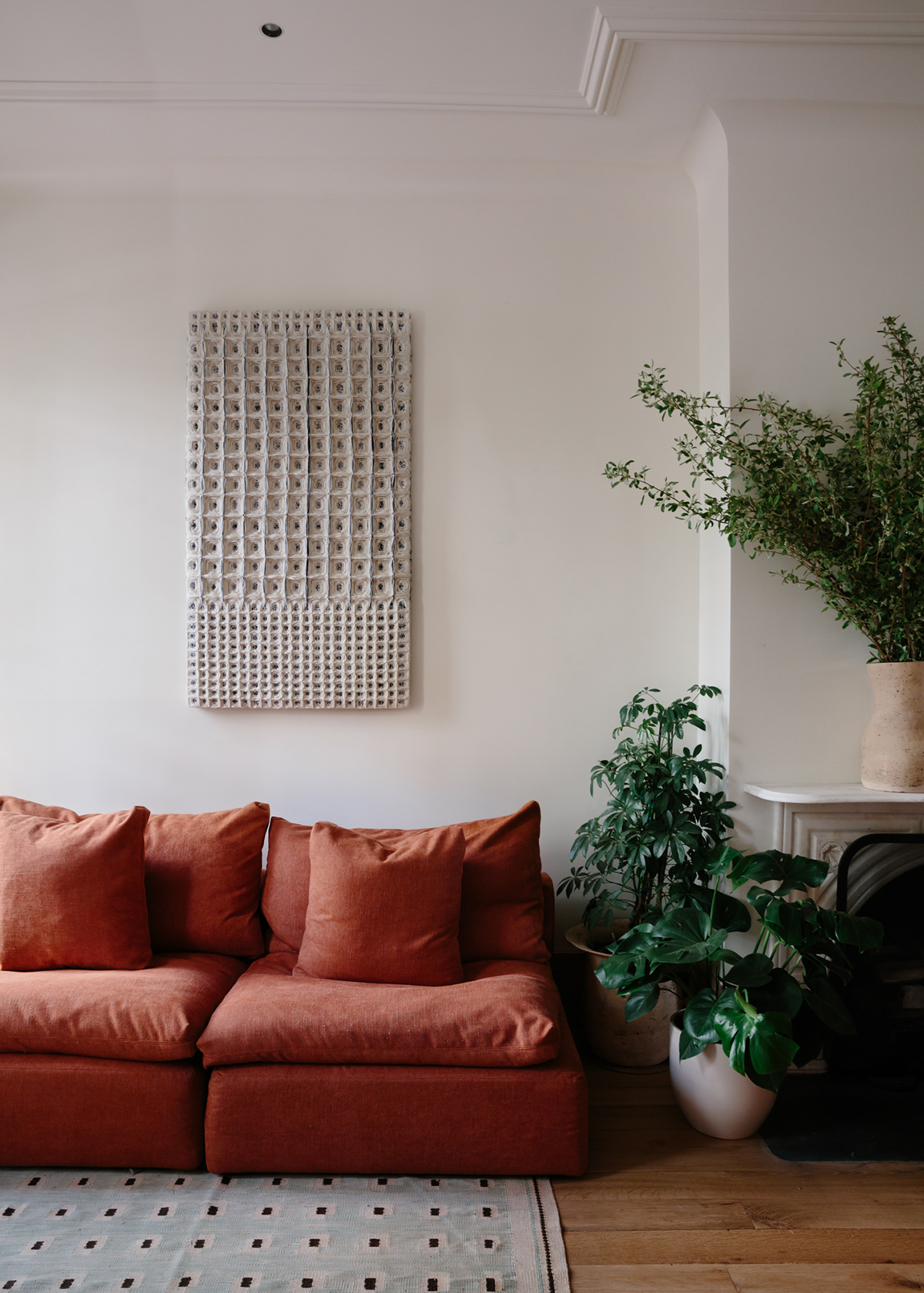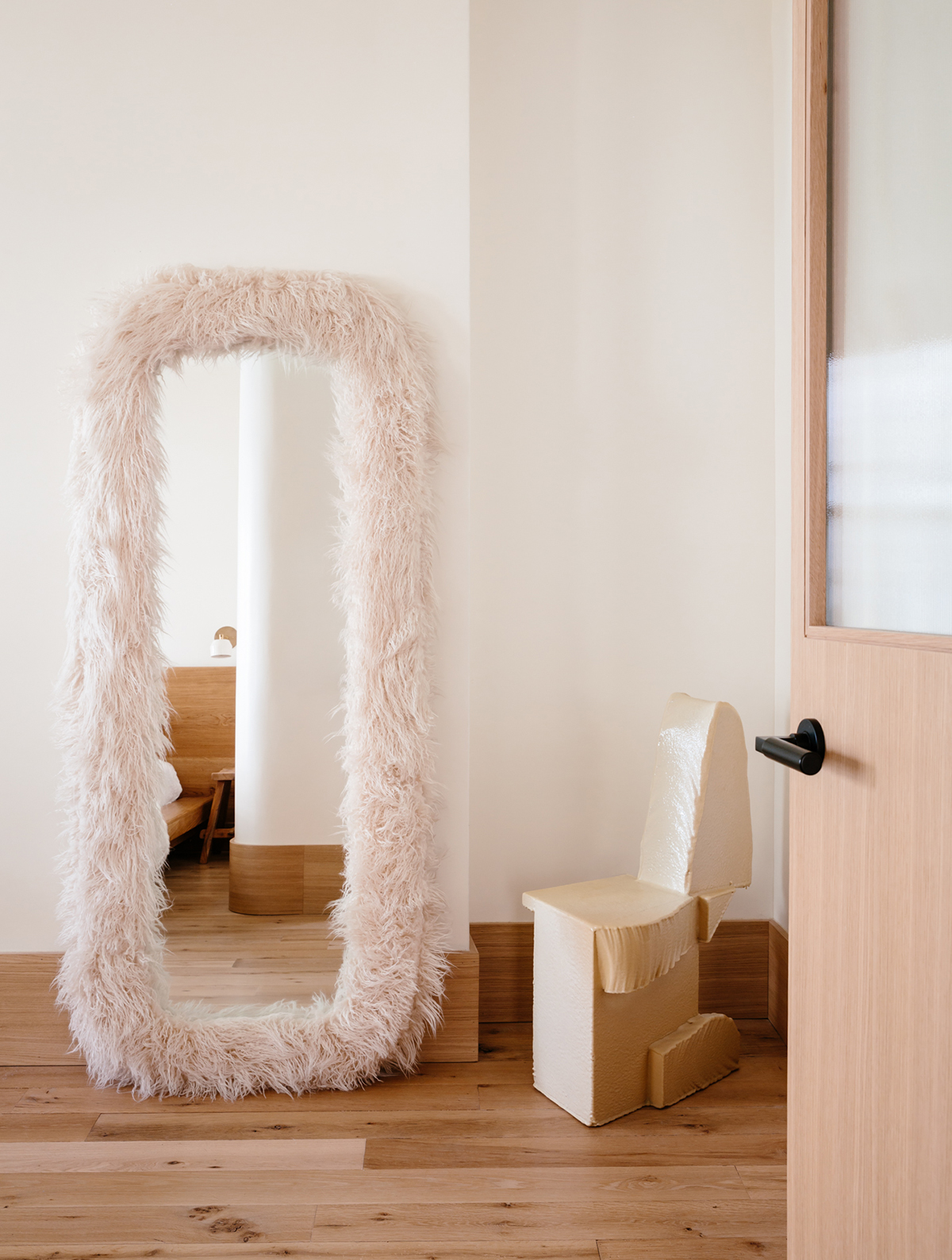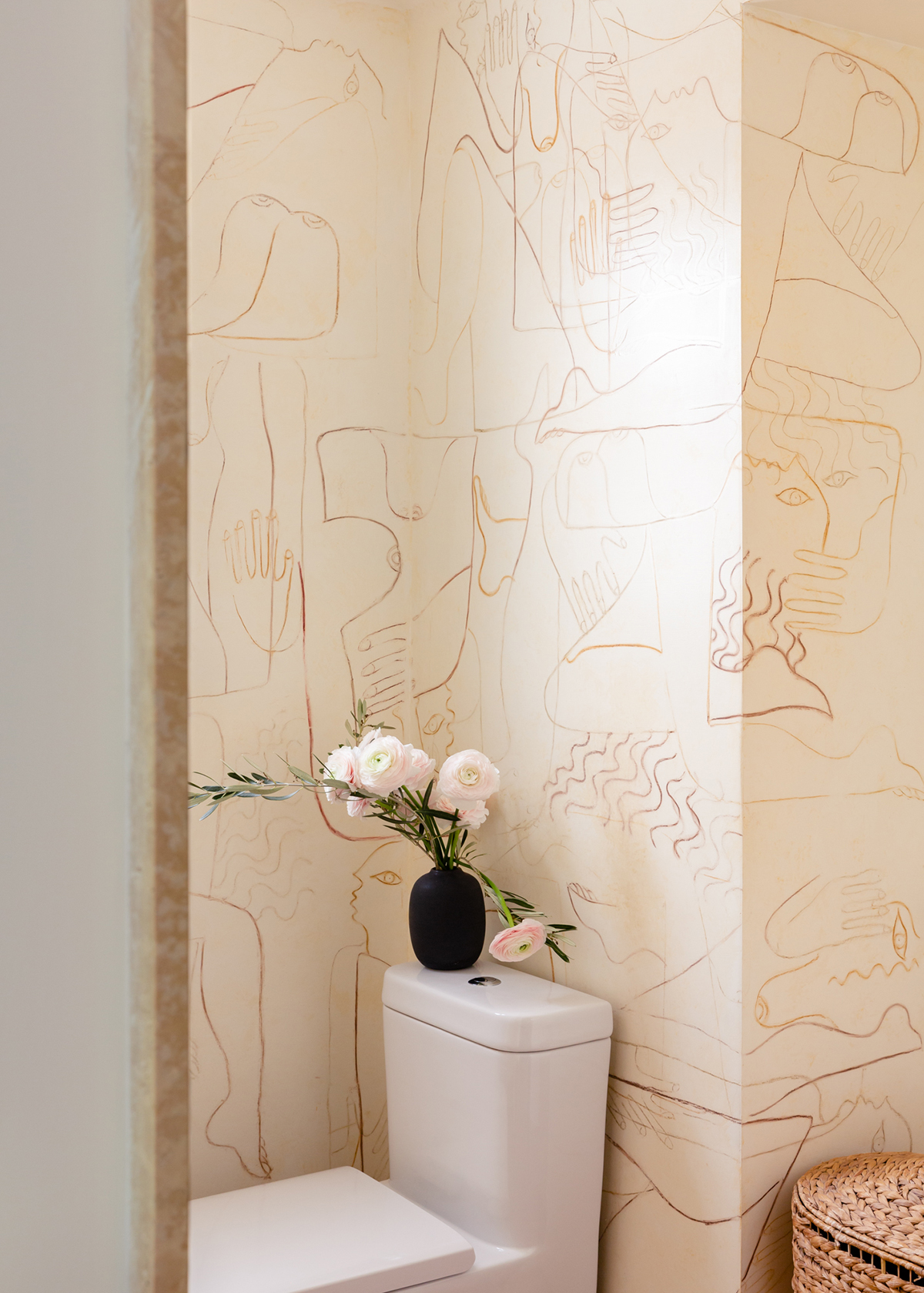 Home Studios recently completed a gut renovation of a townhouse in Fort Greene, and while the finishes are uniformly incredible, one of our favorite aspects of the interior are these little art moments that pop out throughout — bespoke, Picasso-inspired murals by artist Kimmy Quillin in each bathroom, a Hiroko Takeda textile above the sofa, and a Poly Chair by Max Lamb commanding one corner. Photos by Brian W. Ferry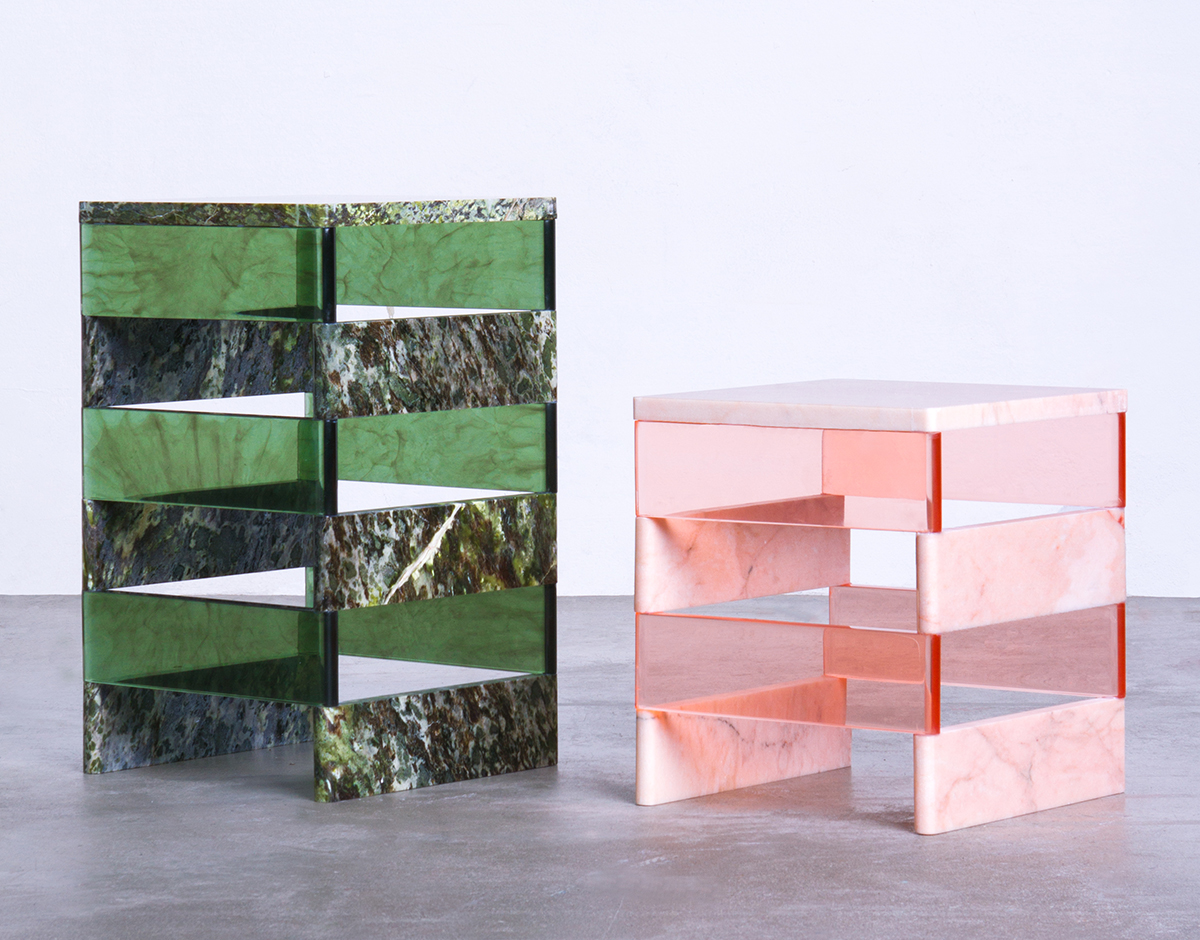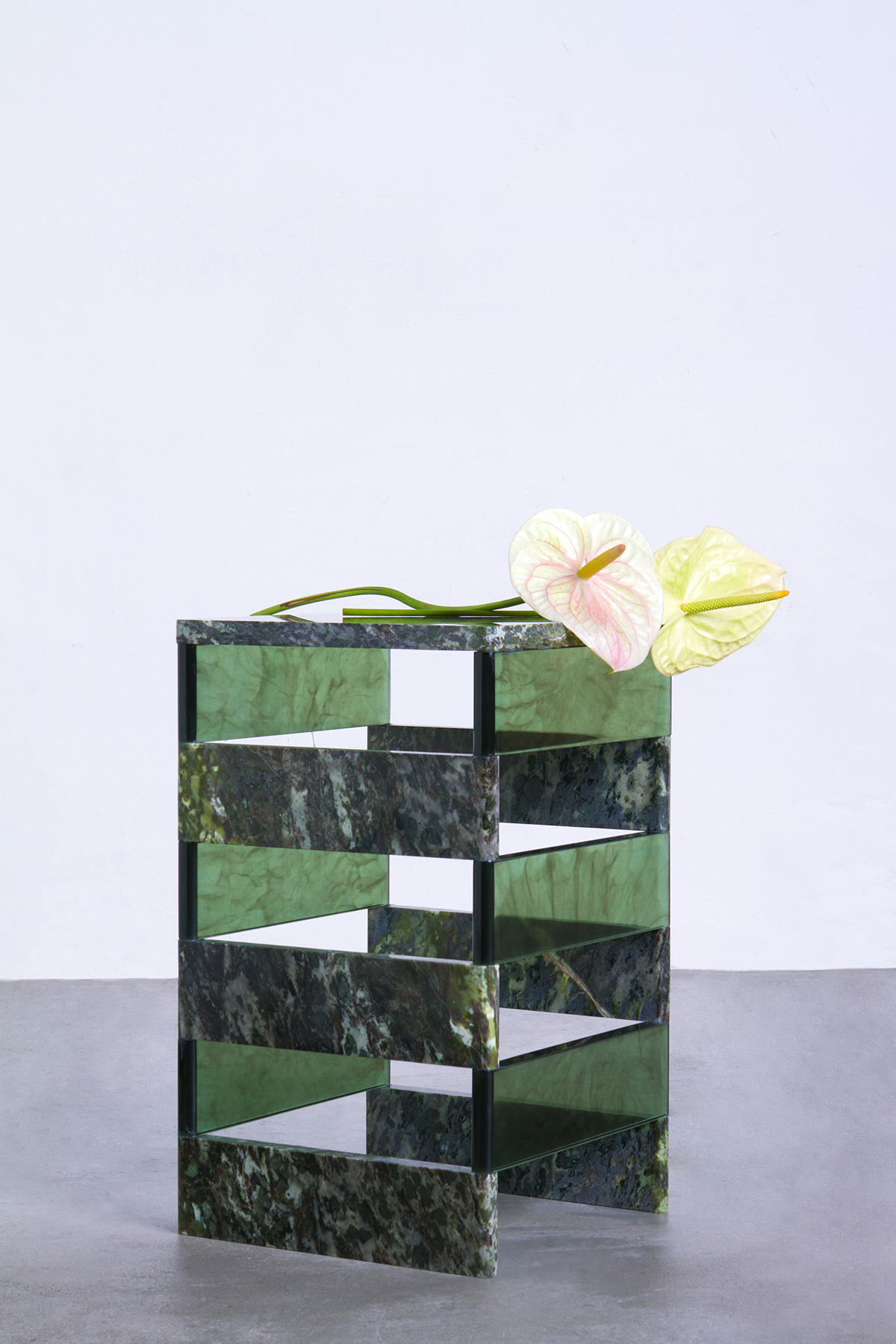 At Salone last month, the New York architect — and former Offsite participant — Martina Guandalini released the Infinity Table as part of the group show "Matter to Dream." Made from marble offcuts and resin, the modular structures are completely customizable.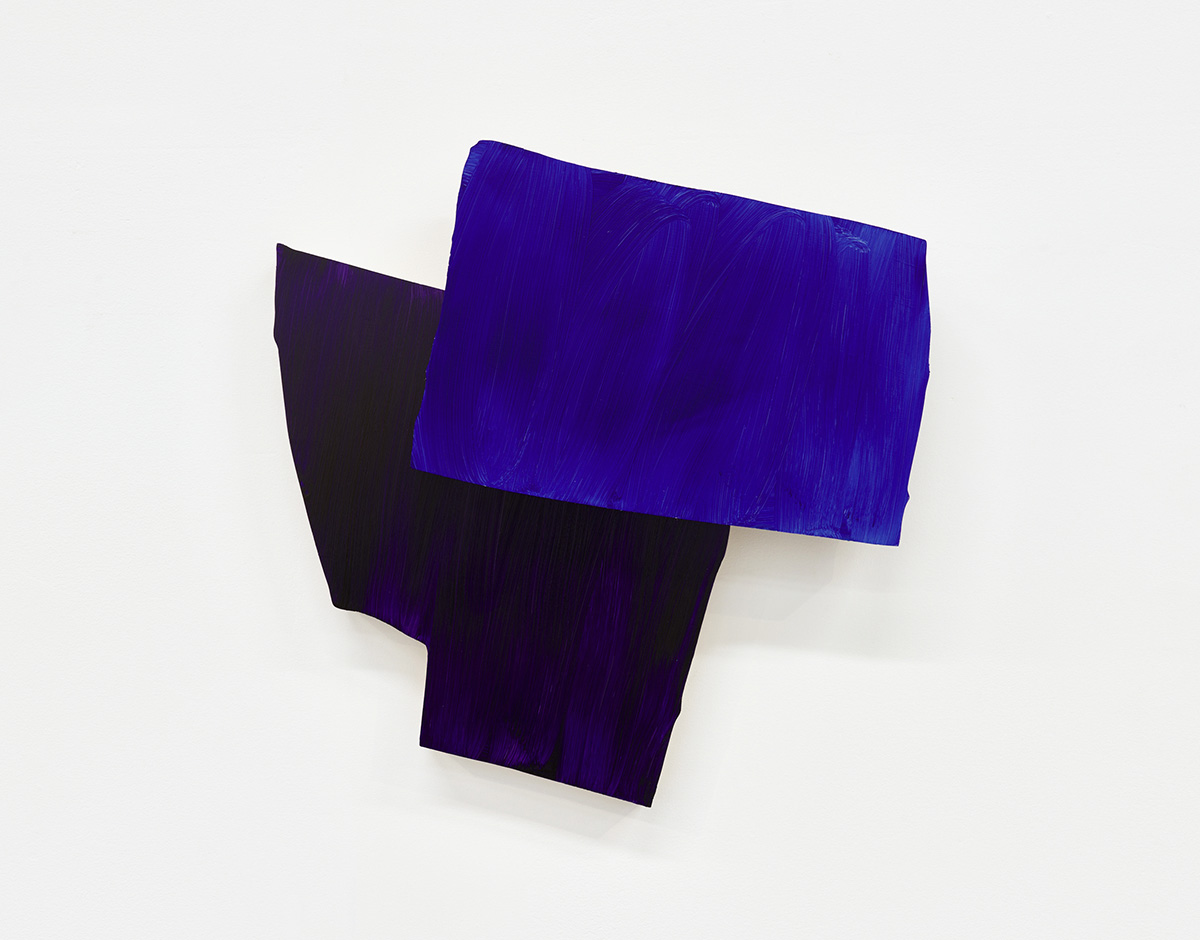 One of my favorite artists, Ethan Cook, recently released a series of three-dimensional wall reliefs with Aliso Editions. "Beginning with shapes cut from the same handmade paper used for 2-D works on display at his most recent show at Nino Mier Gallery in Los Angeles, Ethan arranged and rearranged these paper shapes in his studio to arrive at the final combination of forms. Now fixed, remade in ash wood and aluminum, and painted, these shapes are the sole repeated constant across the edition."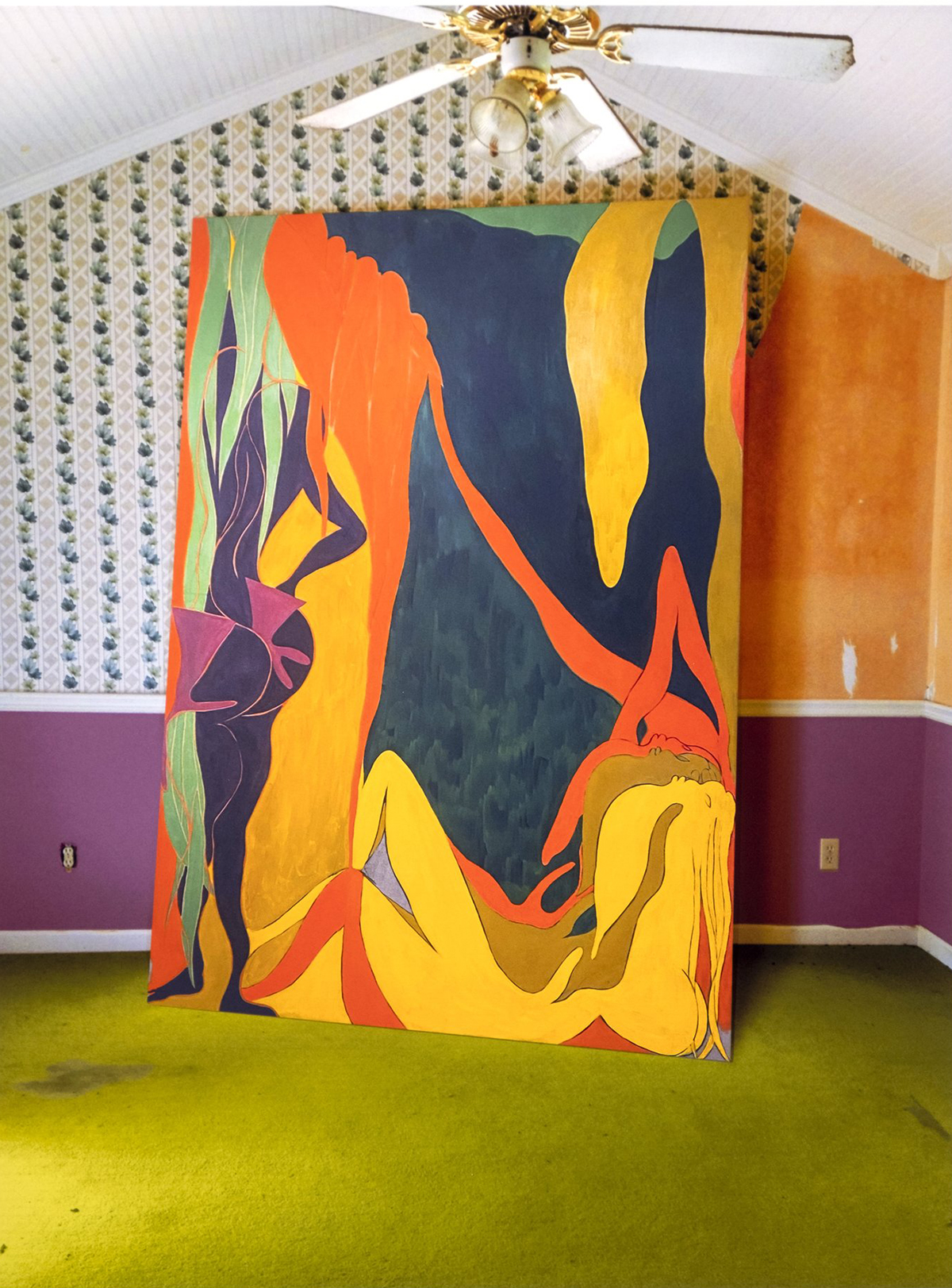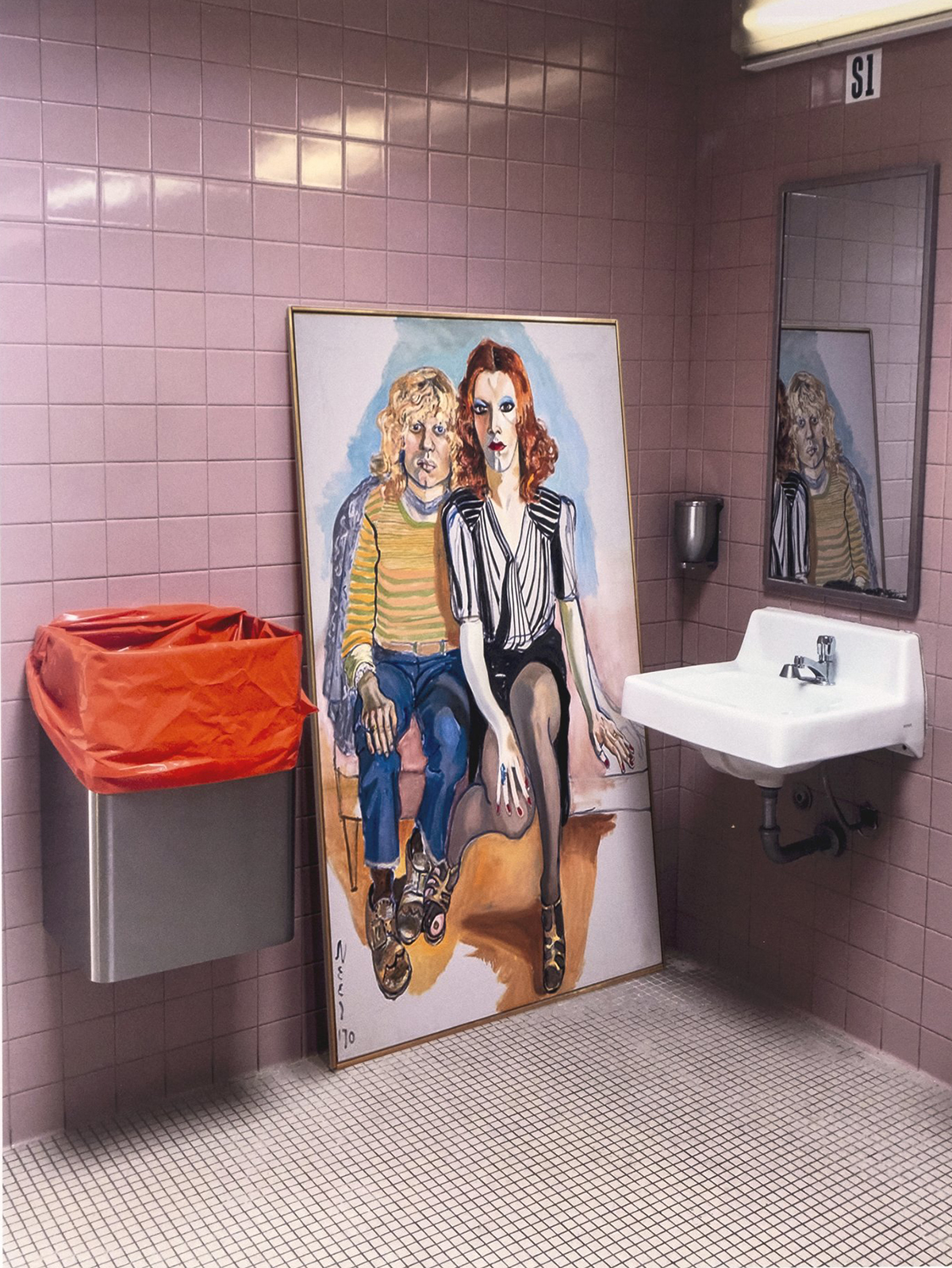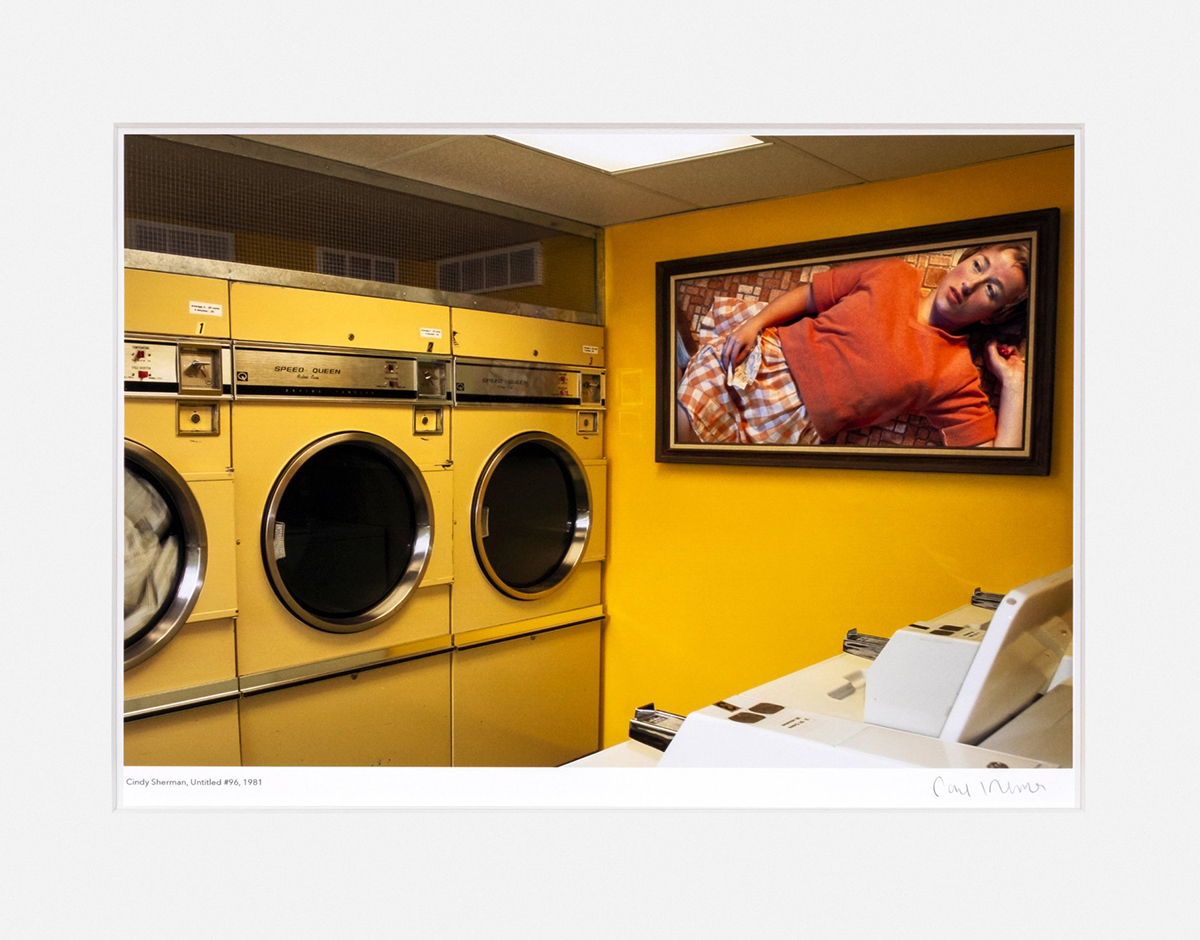 Great Art In Ugly Rooms, one of our favorite Instagram accounts, recently released its first series of prints, and the collection includes some of our favorites: Chris Ofili in what looks like an upstate farmhouse, an Alice Neel hanging out next to the sink, a Cindy Sherman in a laundromat. There was an online shop up for a quick sec, but now the instructions seem to be to DM @paulkremerstudio for purchase.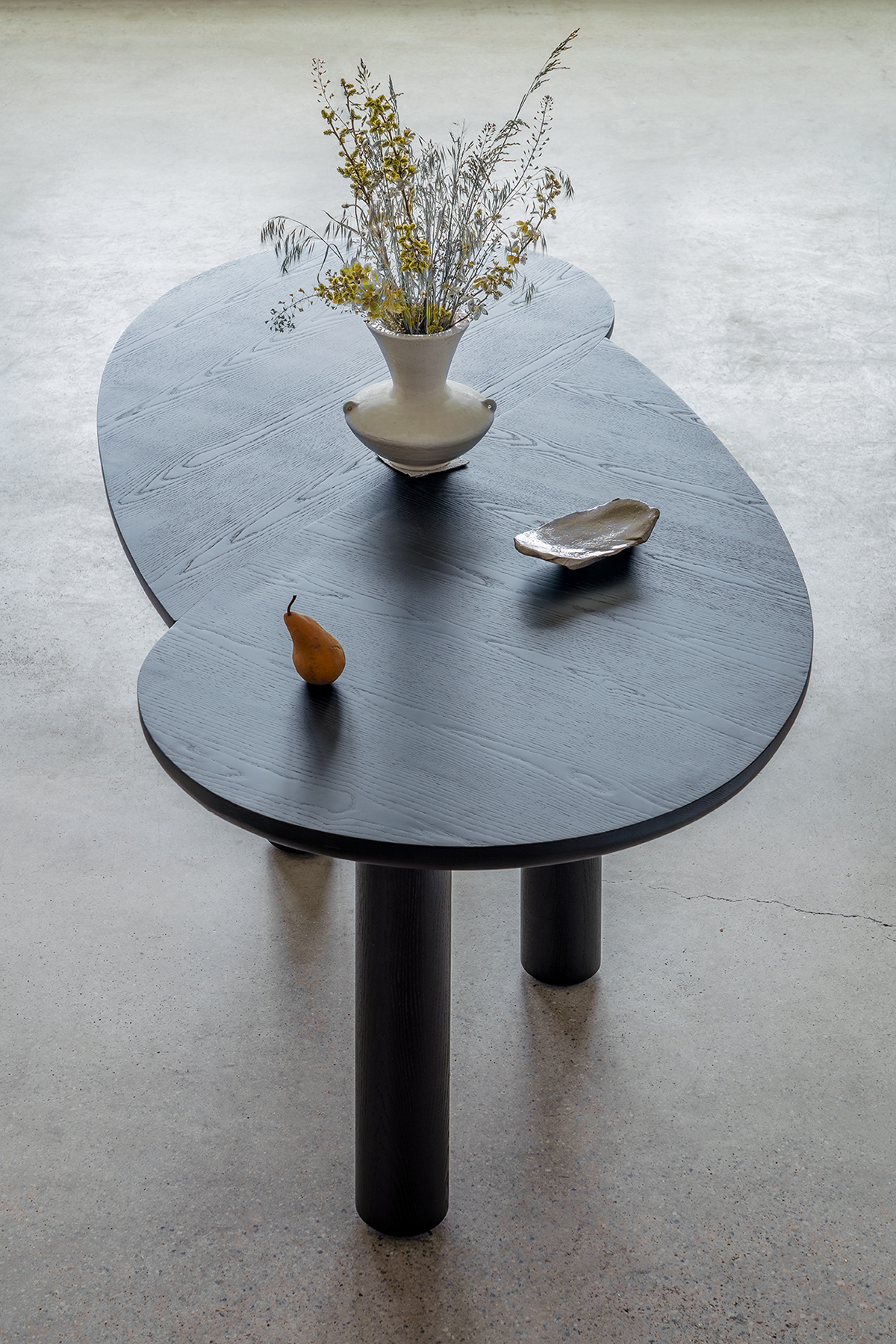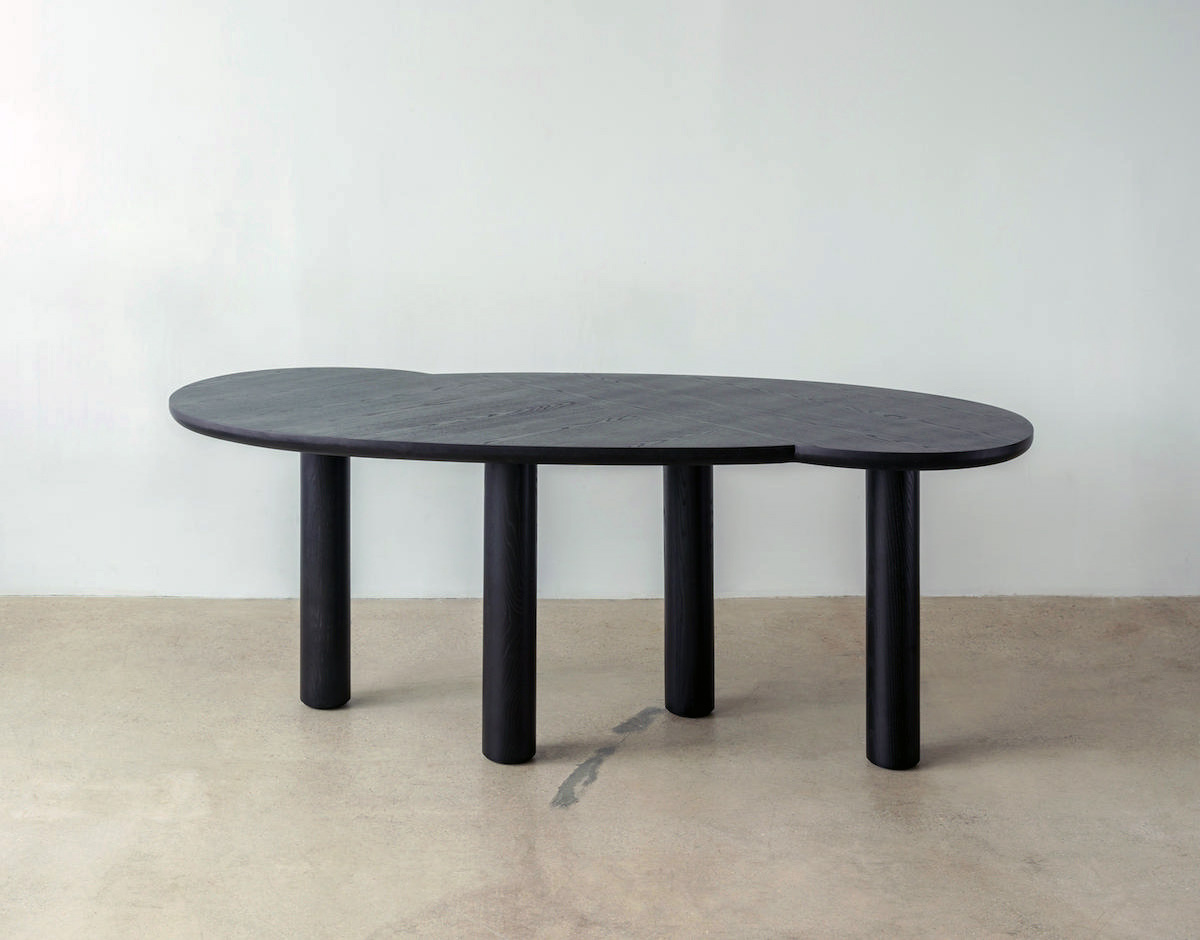 Hiccup is the first furniture piece from Coinjock, the experimental design practice of Tristan Scow, and its non-traditional shape does away with the idea of a "head of the table" (long overdue IMHO!) Built to order in Brooklyn, Hiccup is the first piece in a full collection planned for spring 2022, including a dining chair, lounge chair, coffee table and tabouret. Photos by Sean Davidson