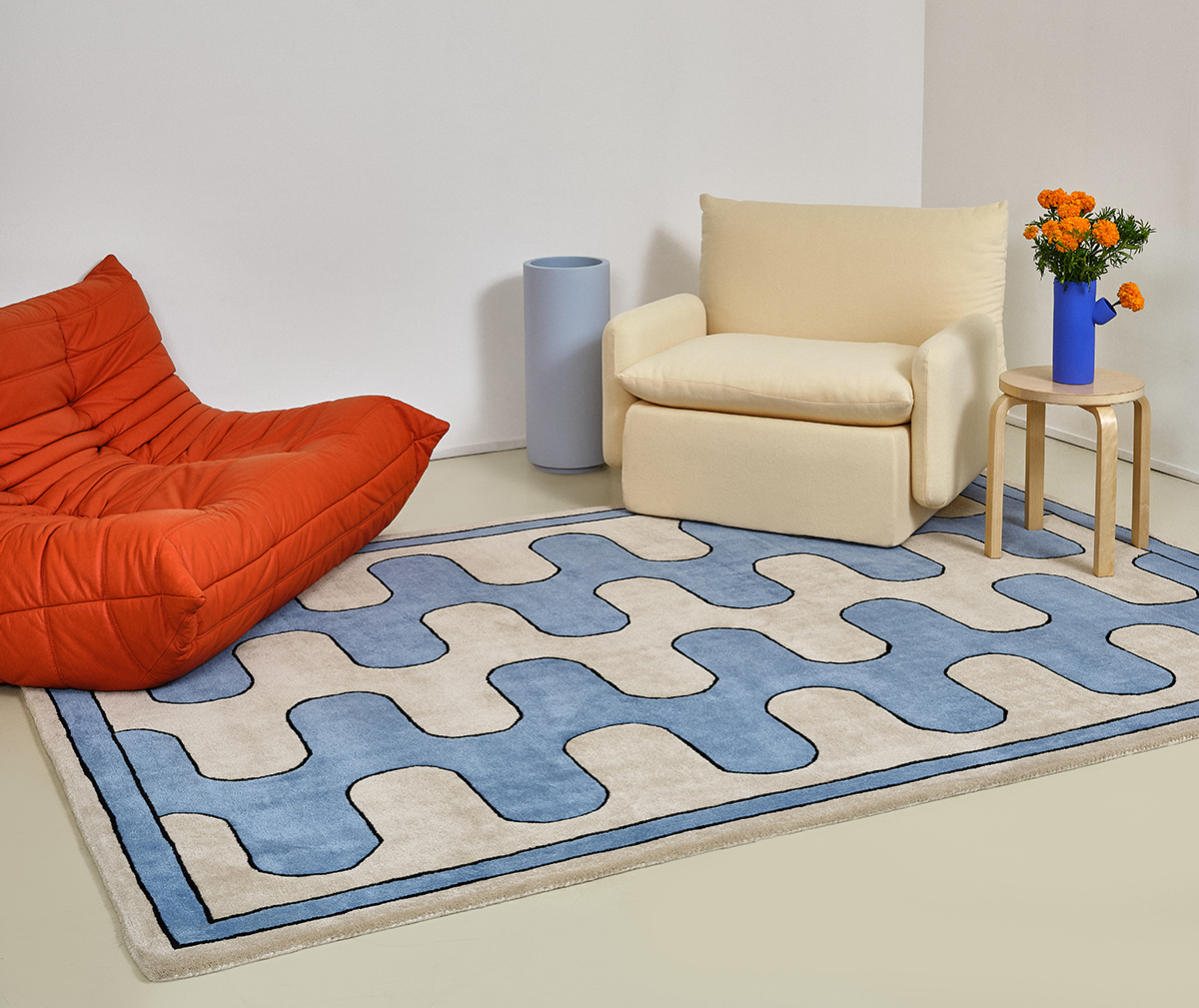 A weekly Saturday recap to share with you our favorite links, discoveries, exhibitions, and more from the past seven days. This week: a holistic gym in Berlin, an uplifting sculpture exhibition, and a statement rug collection inspired by '90s rave culture. 
Discoveries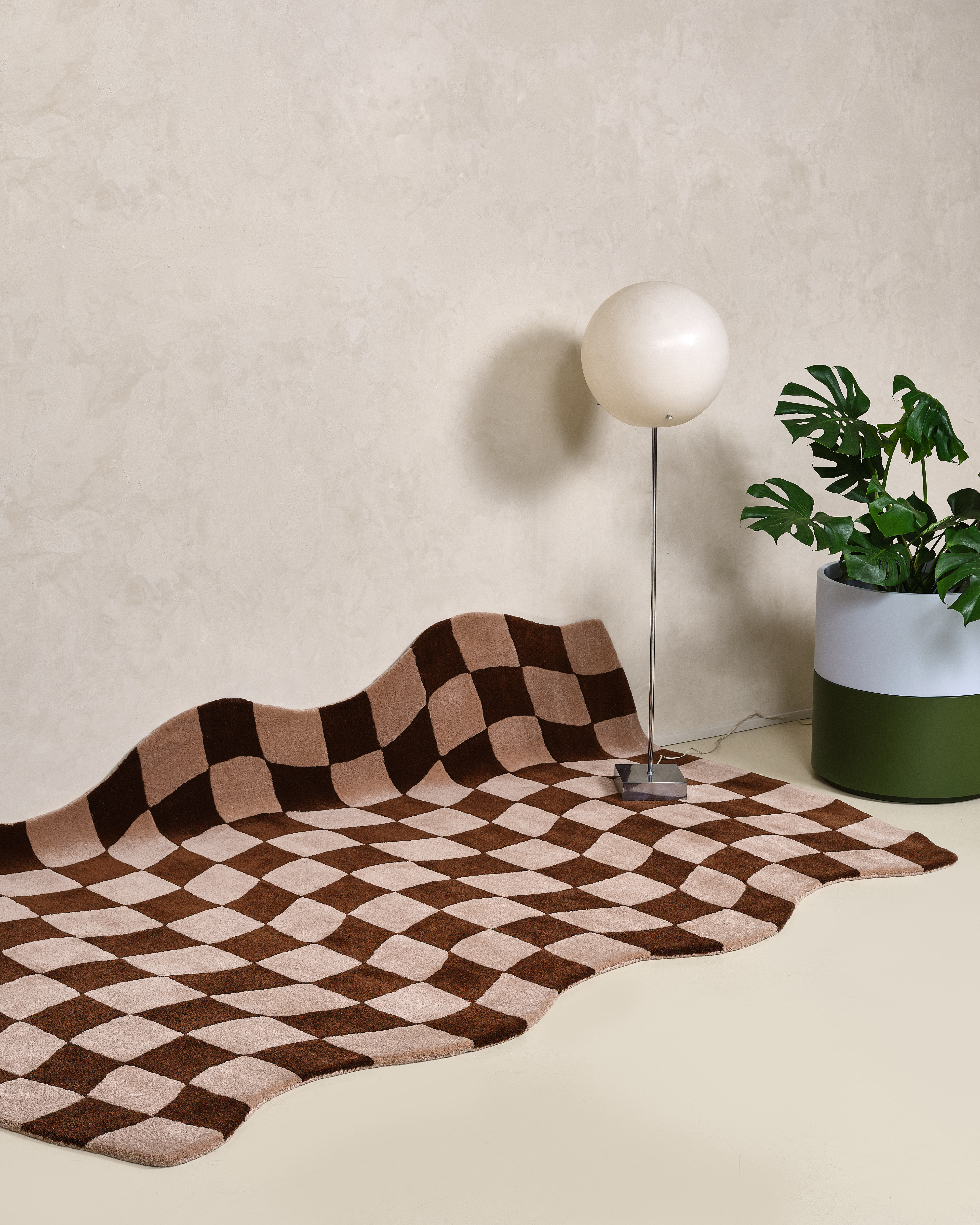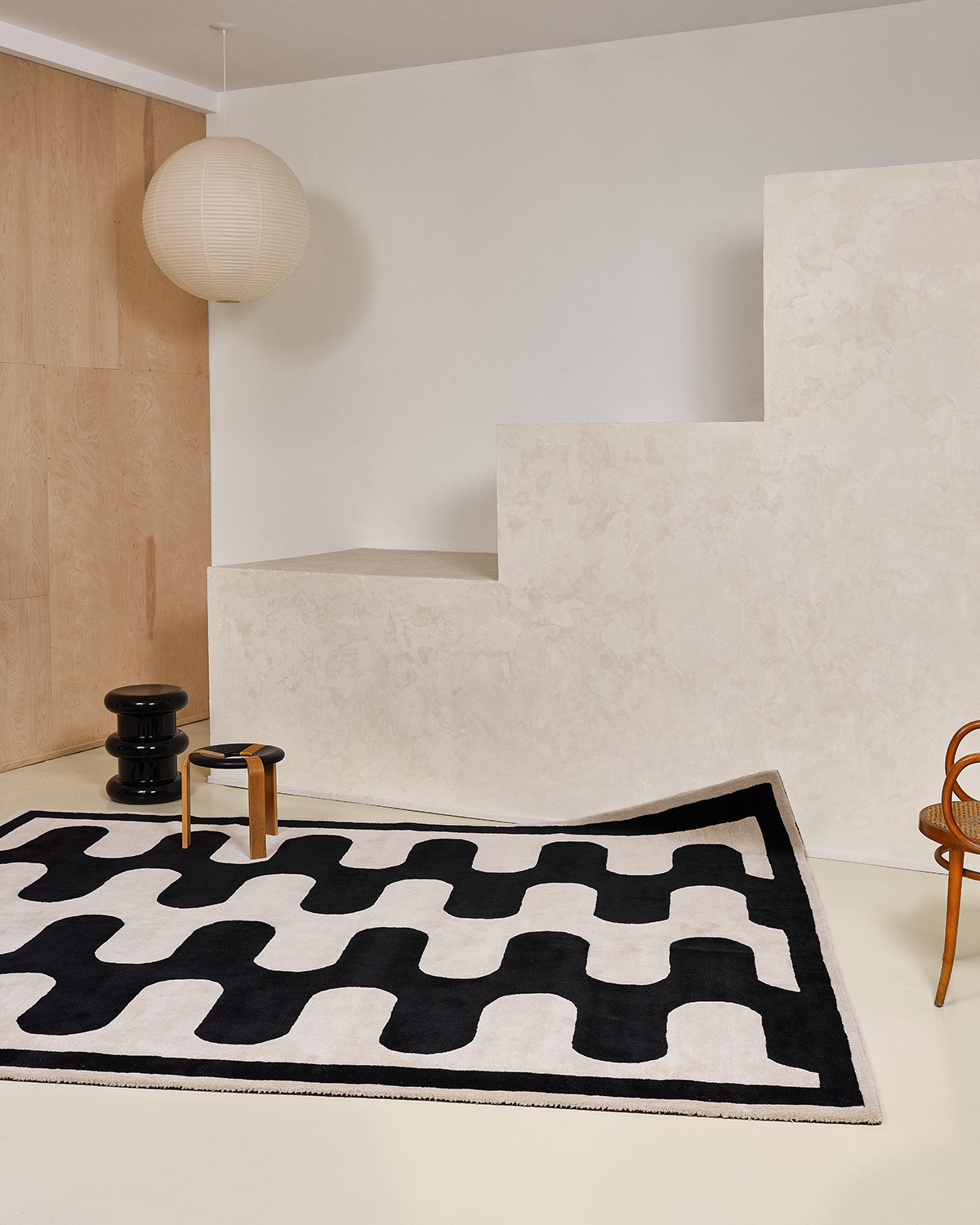 For their latest launch, Pieces — always a favorite of ours — have teamed up with the Brooklyn vintage shop Home Union on a series of statement rugs that are pure Instagram catnip. The four styles, called Fortunato, Giglio, Salerno, and Vespucci, take inspo from the Italian-American locations and institutions of their home neighborhood, in Williamsburg, Brooklyn, while also paying homage to the fantastical aesthetic of modern Italian design from the 1960's and 70's. Yes please to the checkerboard.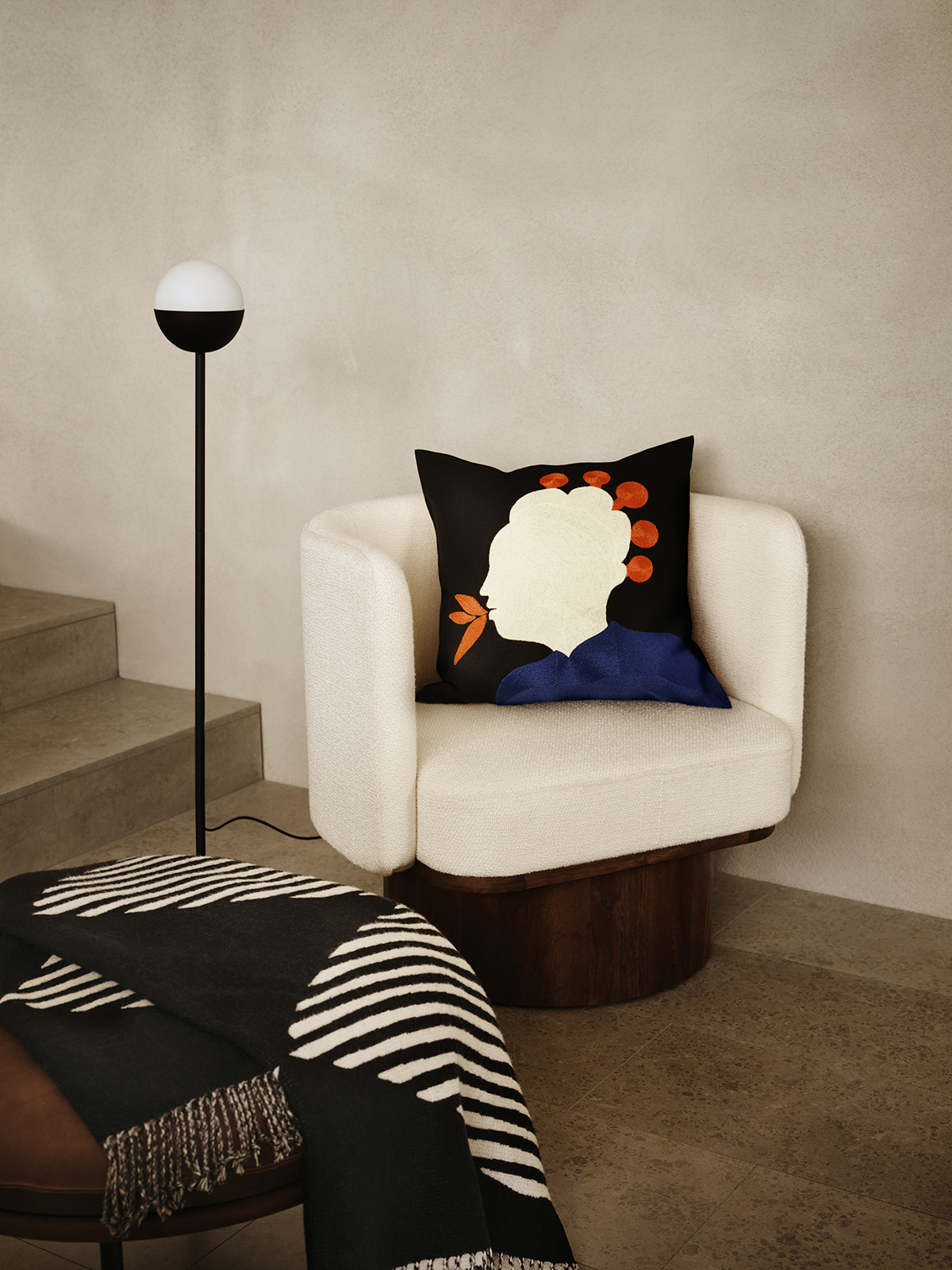 Can we talk about this latest crafty collaboration between H&M Home and three female artists? What's not to like about the unique mix of decorative ceramics, textiles and posters by Célia Amroune and Aline Kpade (AKA Sacrée Frangine), Brazilian artist Brunna Mancuso, and Italian-Nigerian Berlin-based artist Diana Ejaita, whose vibrant silhouettes are splashed across embroidered cushion covers and soft jacquard woven blankets.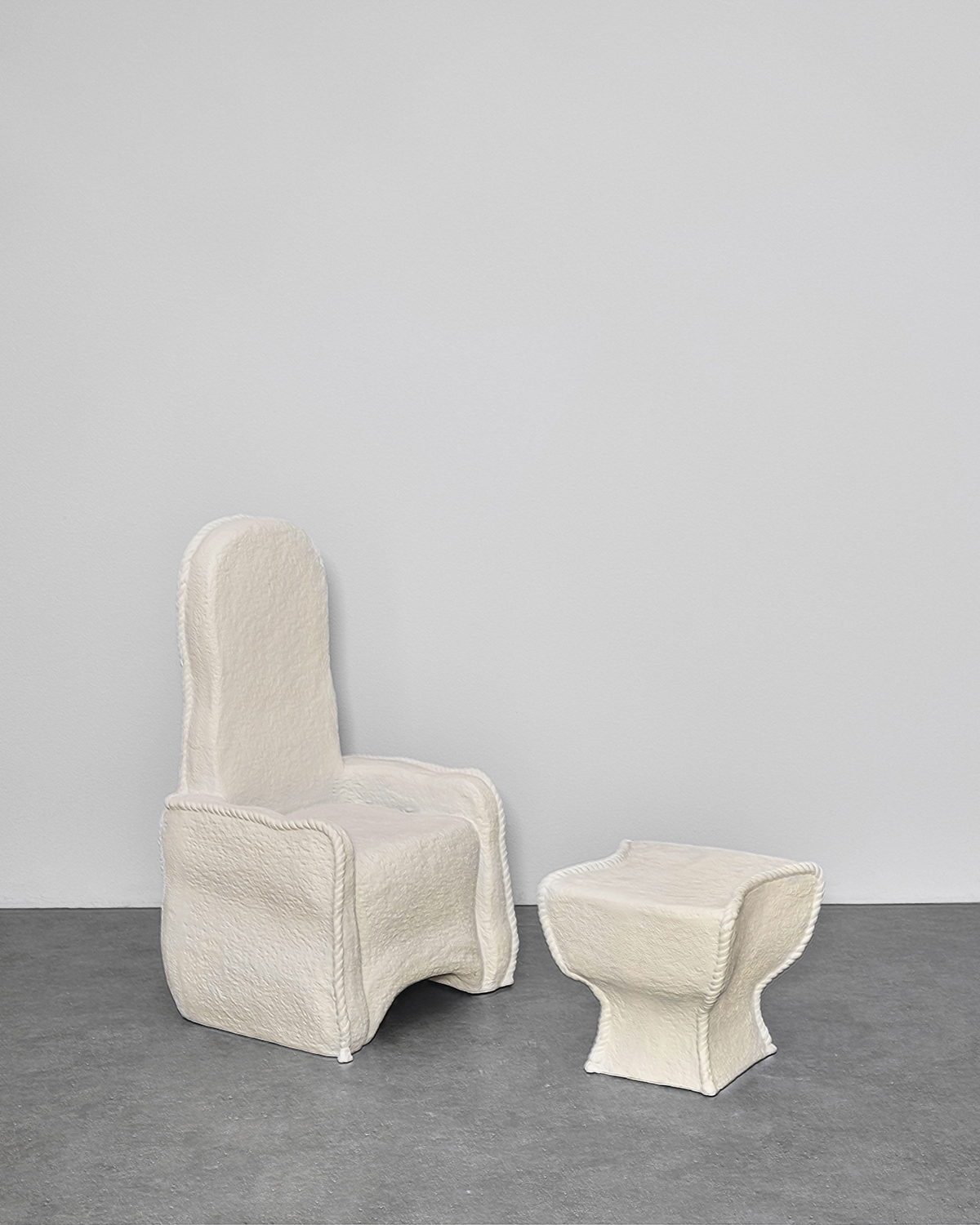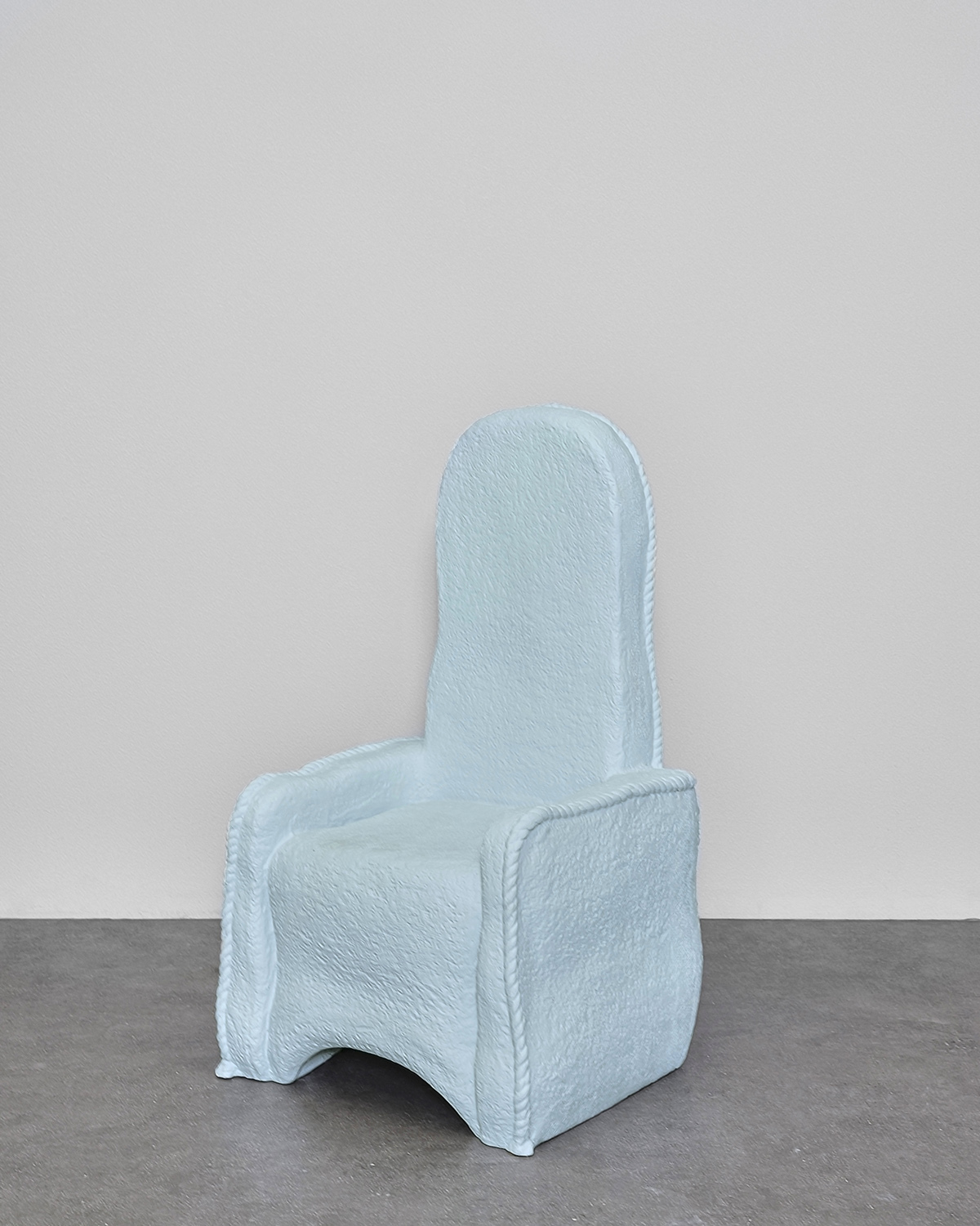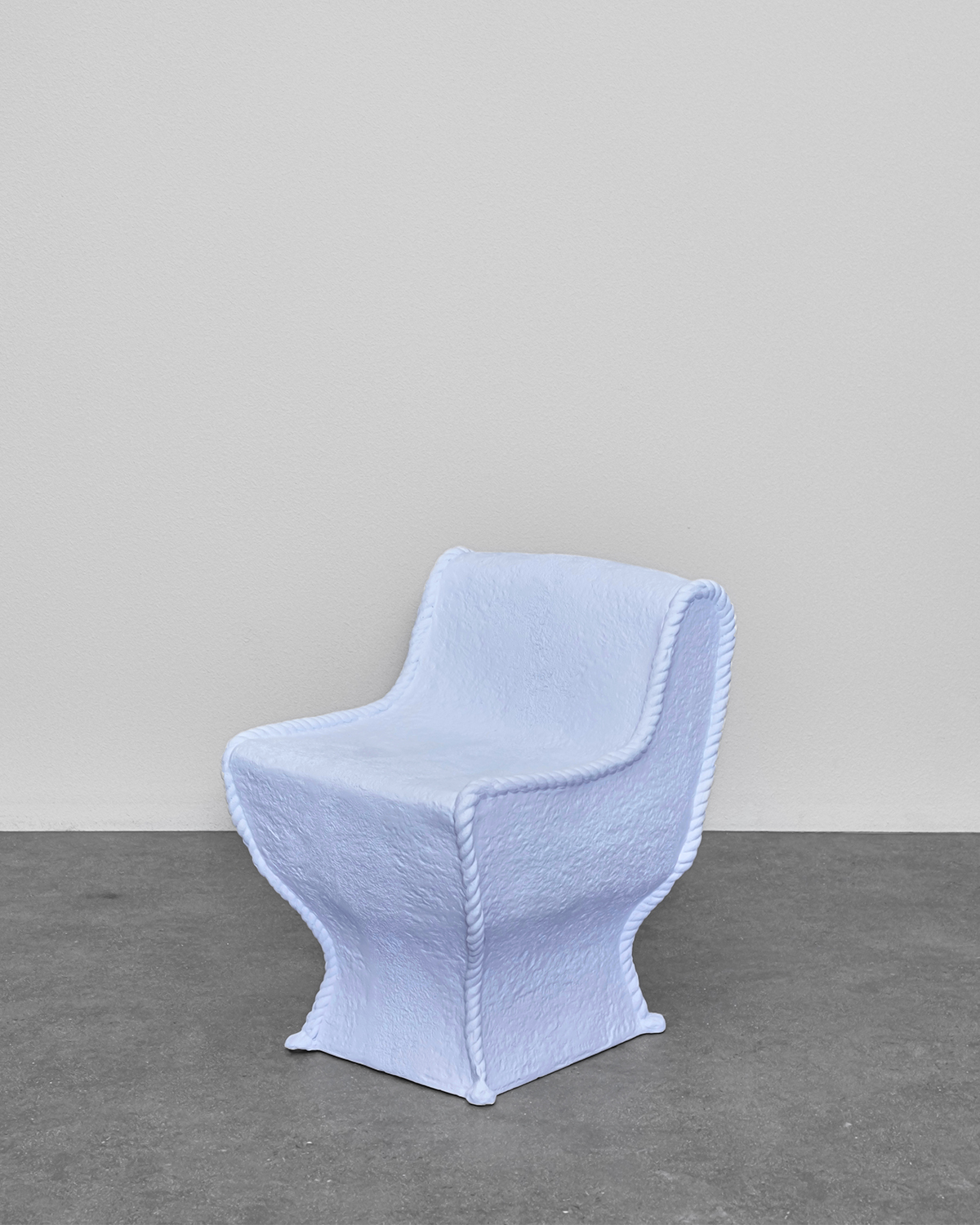 South Korean designer Jinyeong Yeon continues his exploration into the possibilities of repurposed materials with this latest design project, working in collaboration with the Seoul-based Fict Studio. Mass Series unravels Yeon's former Padding series of works which saw old furniture with minor defects reborn into new objects with a playful form. This time around he's used to clay to create familiar but voluminous stone seating shapes where rope is used to mimic upholstery piping.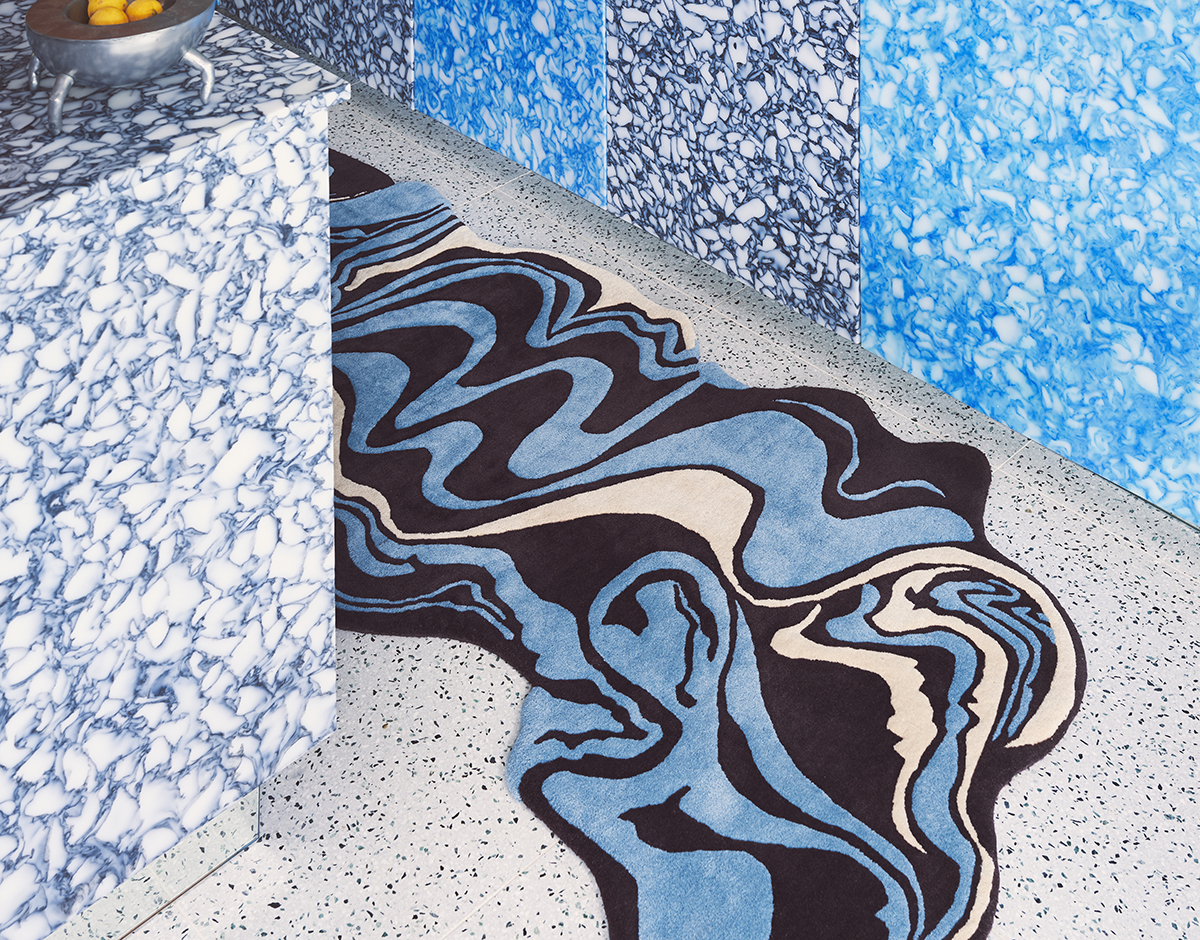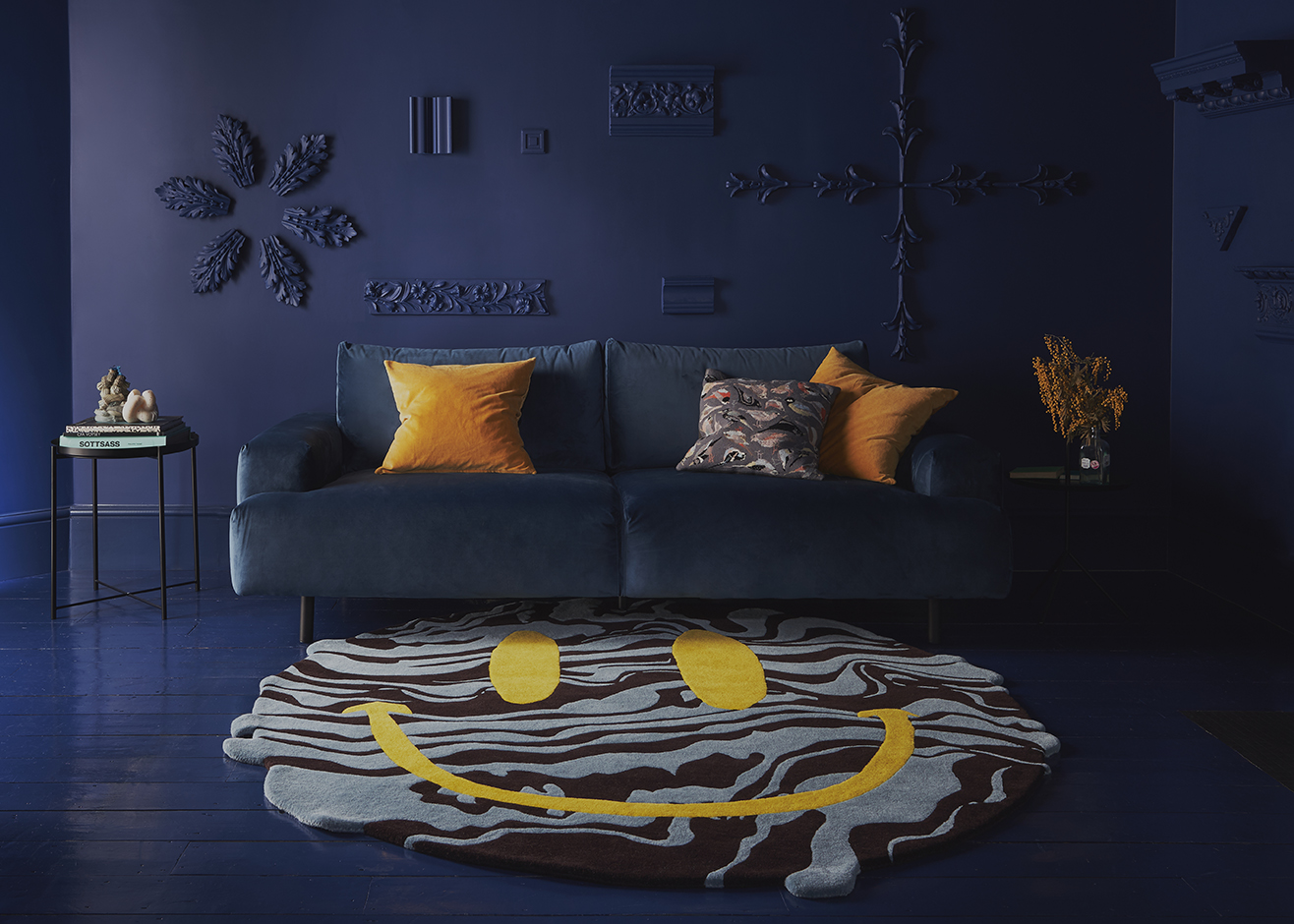 The happiest rugs we've seen in ages belong to UK-based designer Henry Holland, in his new collaboration with East London carpet company Floor Story. Featuring the smiley faces and psychedelic-style patterns of 1990s rave culture, the results allude to out of mind experiences with irregular shaping and runners that seems to melt into their surroundings.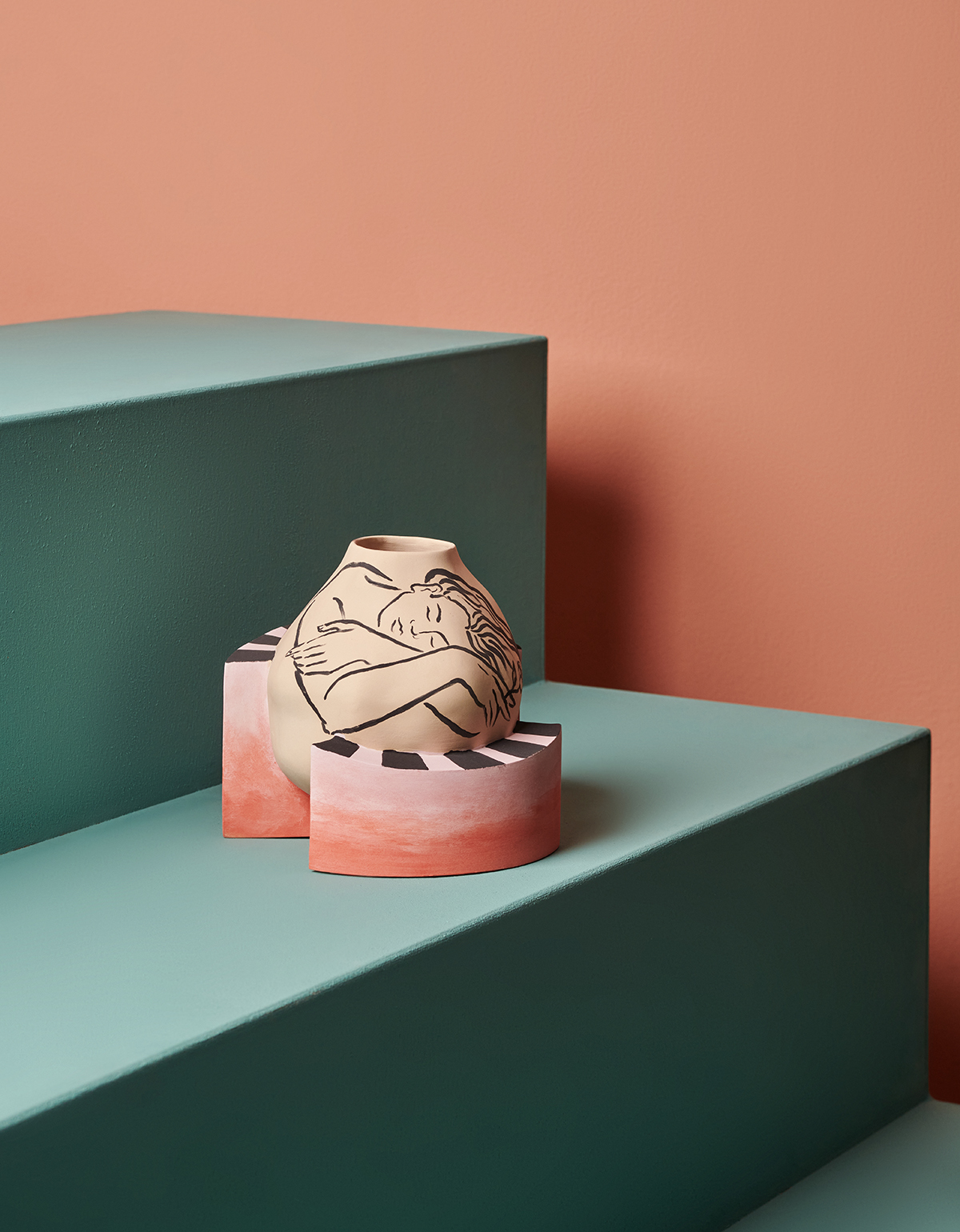 Most people with extra time during the pandemic were baking, but not industrial designer Felix Pöttinger and Munich-based lettering artist and graphic designer Rosa Kammermeier, who turned to pottery instead. Their new collaborative collection of vases are a material reflection of the resilience and vulnerability they both felt during the crisis. Bold geometric structures support a fragile almost liquid shape, with saturated moody tones featuring delicate illustrations of human forms, the imperfect gradients creating a dialogue about emotional balance.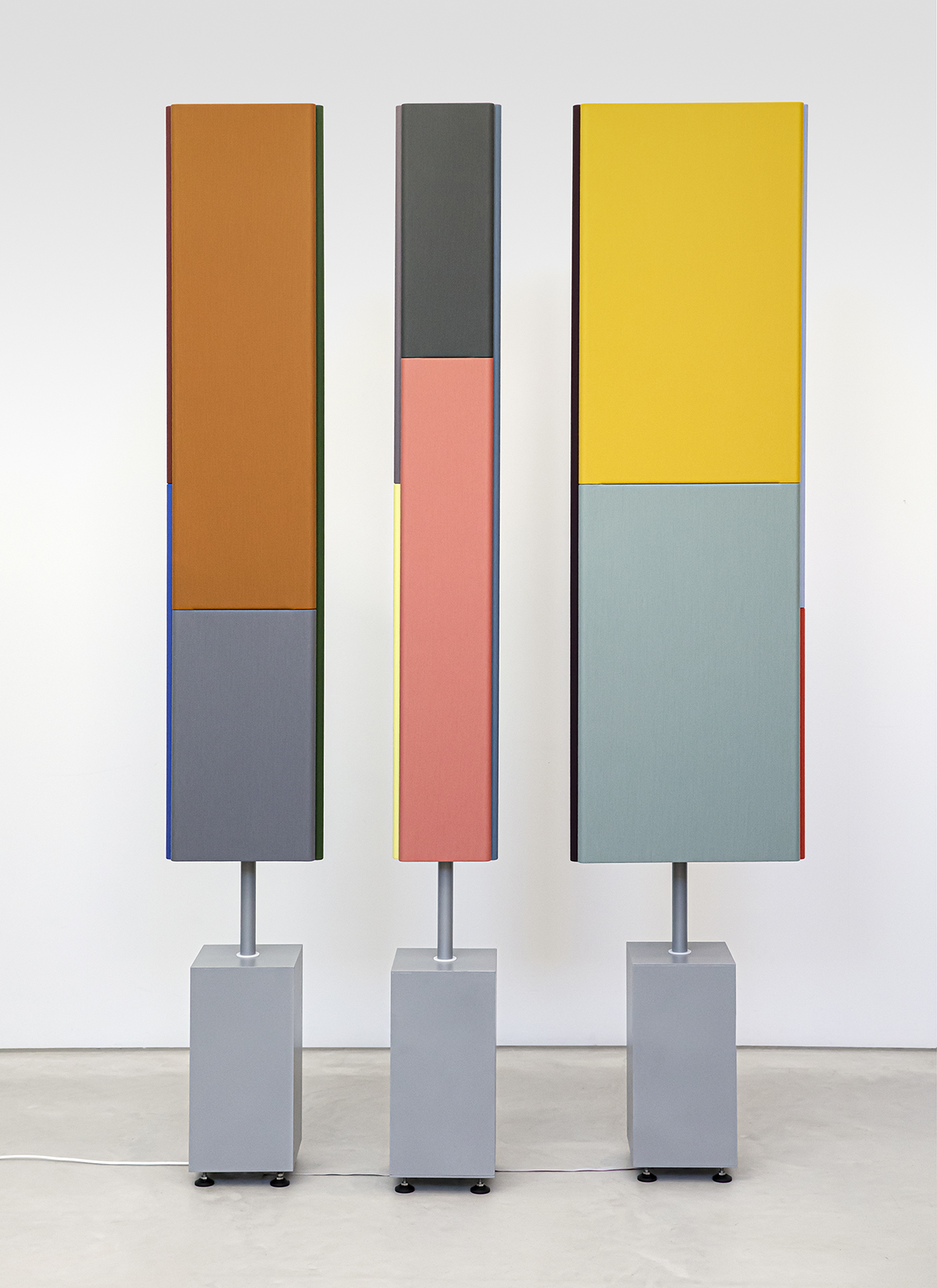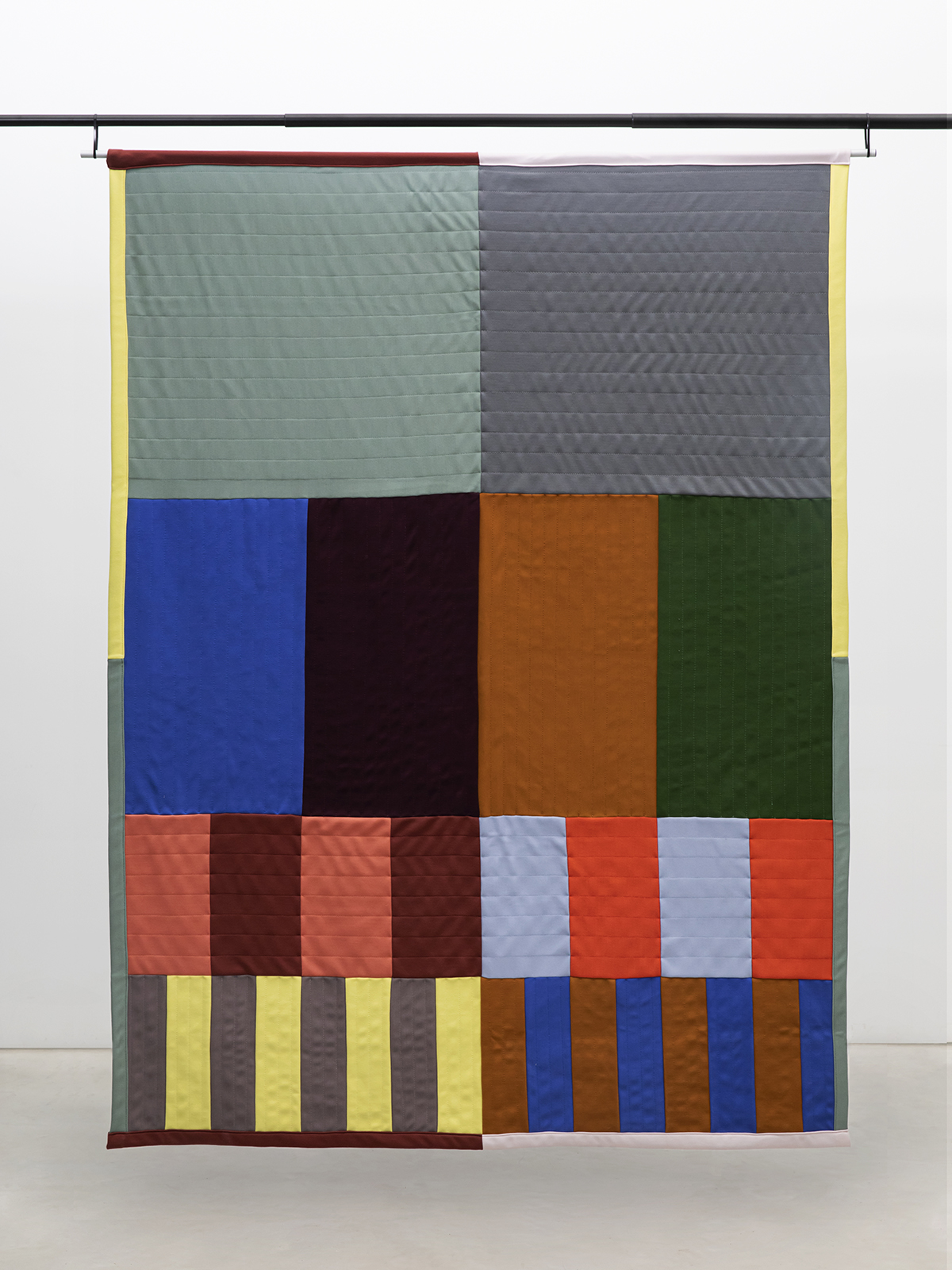 In Chroma Columns, an installation developed by Eindhoven-based studio Raw Color, the soft pliability of knitted textiles collides with the hard mechanics of engines and electronics in a series of kinetic, triangular columns wrapped in various tones of Planum textiles (which Raw Color designed for Kvadrat Febrik), acting as partition and sound-absorbing panel. (And while lockdowns might generally be over, check out their Quarantine Quilts, which also pick up on the versatile Planum palette.)
Exhibitions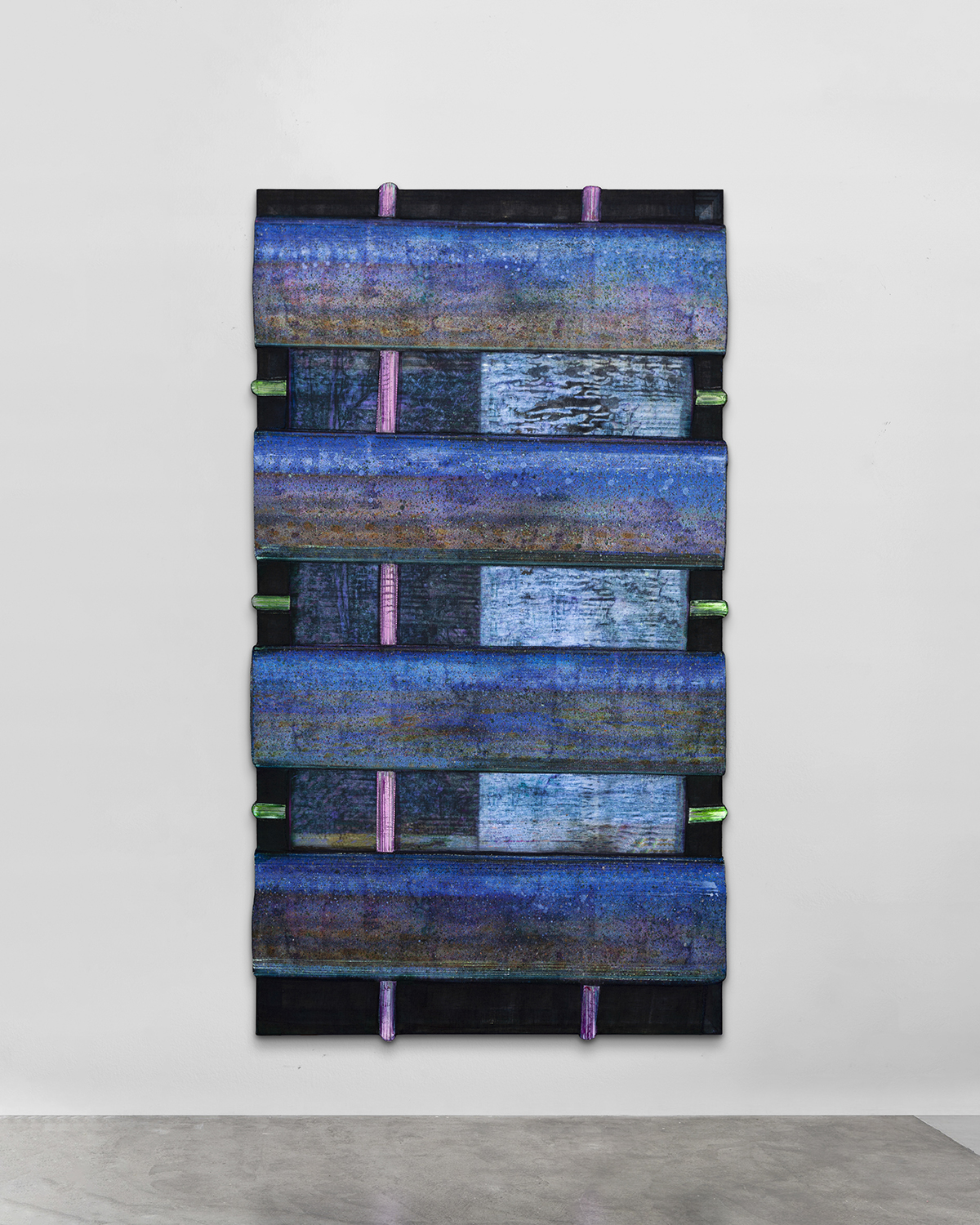 Copenhagen-based artists Kristian Touborg and Tove Storch have combined their sculptural and painting practices in a duo show on view through October 23 at Carvalho Park in New York, curated by Henriette Noermark. It's all about surface tension and suspended movements in this show — Storch's sculptural works consist of silk fabric sheets laid across a framework of steel legs, anchored by small magnets, while Touborg (above) uses oil and dye to create moody hues on stretched canvases featuring fragments of recycled fabrics, reflective industrial textiles, and swatches of digitally printed canvas, collaged together.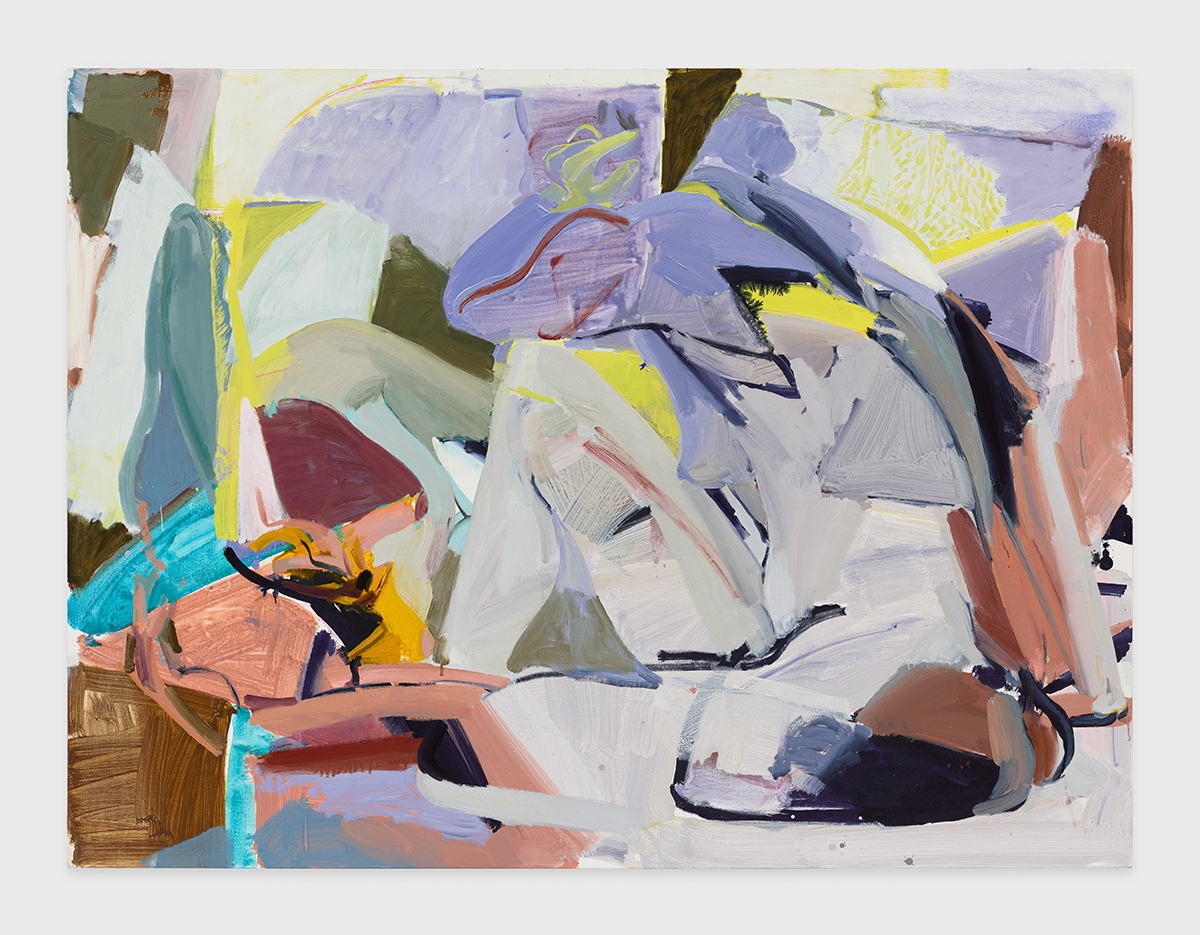 The theme of the Tender Observer show by Sarah Awad, also on through the 23rd this month at Night Gallery in LA, is the artist's experience of self isolation and the natural solitude of studio life experienced throughout the pandemic. Fusing graphic bold shapes into abstract color fields, using a composition of oil and water, "figures emerge and retreat within the canvases, at once drawn to and distanced from one another. Each painting differently considers how bodies operate within space, and how color and shape mediate physicality."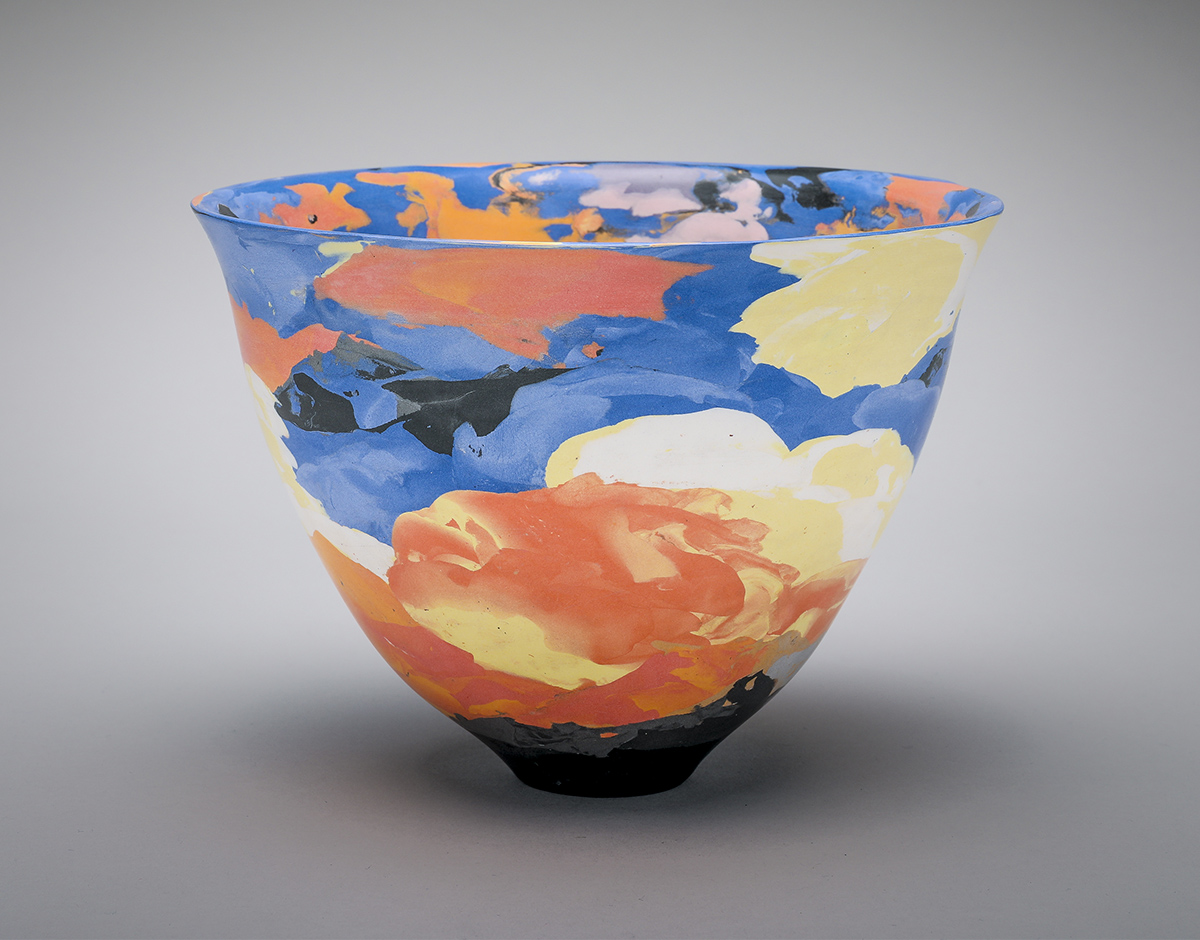 Continuing our obsession with indie ceramicists, we're into UK-based artist and RCA grad Judy McKenzie's celebration of the Japanese pottery techniques, Nerikomi and Kintsugi. Fresh from the Future Icons showcase at London Craft Week, McKenzie's series of vibrant painterly bowls and vases were inspired by the environment and landscapes around her while in isolation when the pandemic hit. "I found myself gazing at ever-changing skies and the beauty of light, which enabled a focus on day-to-day experiences," she says.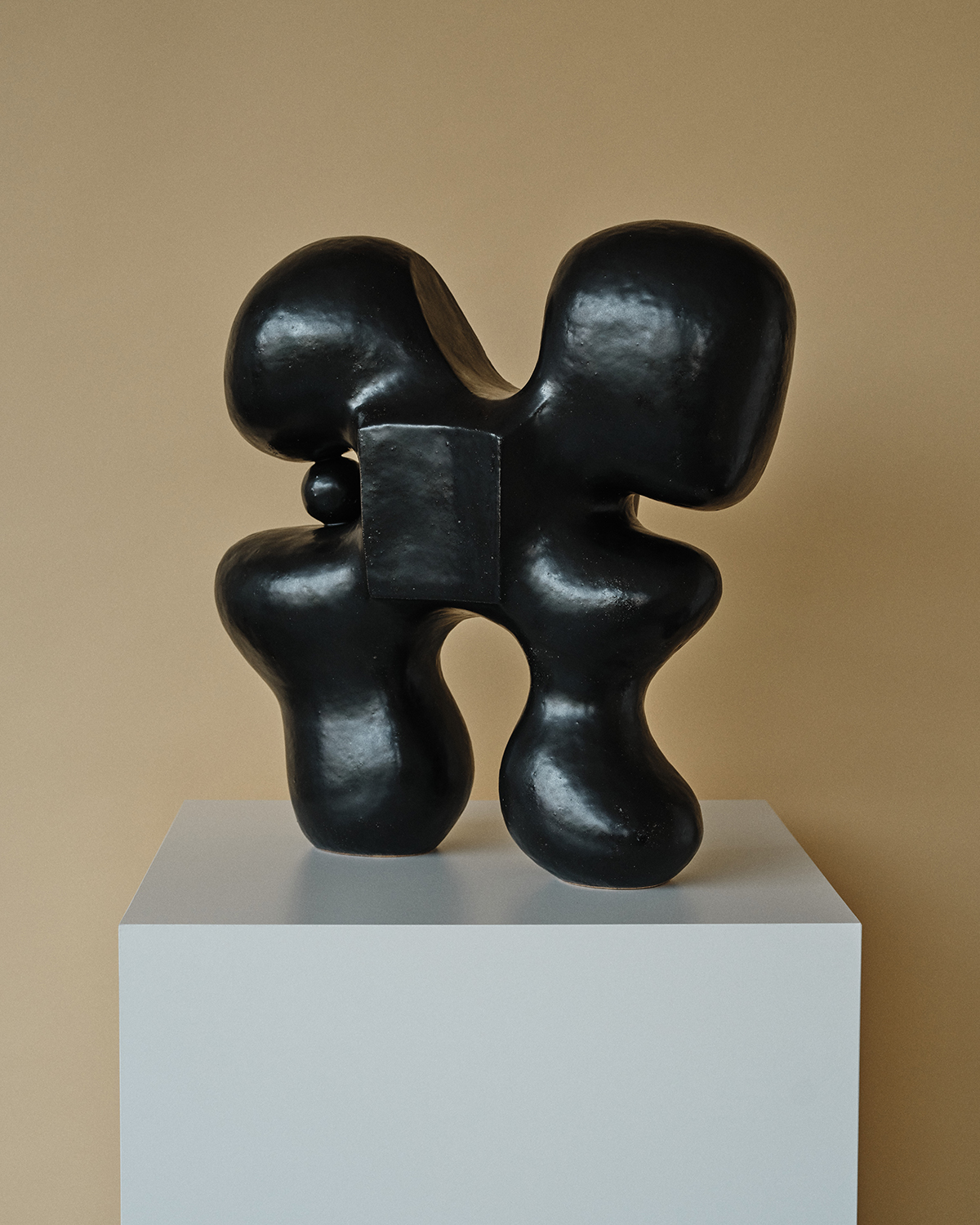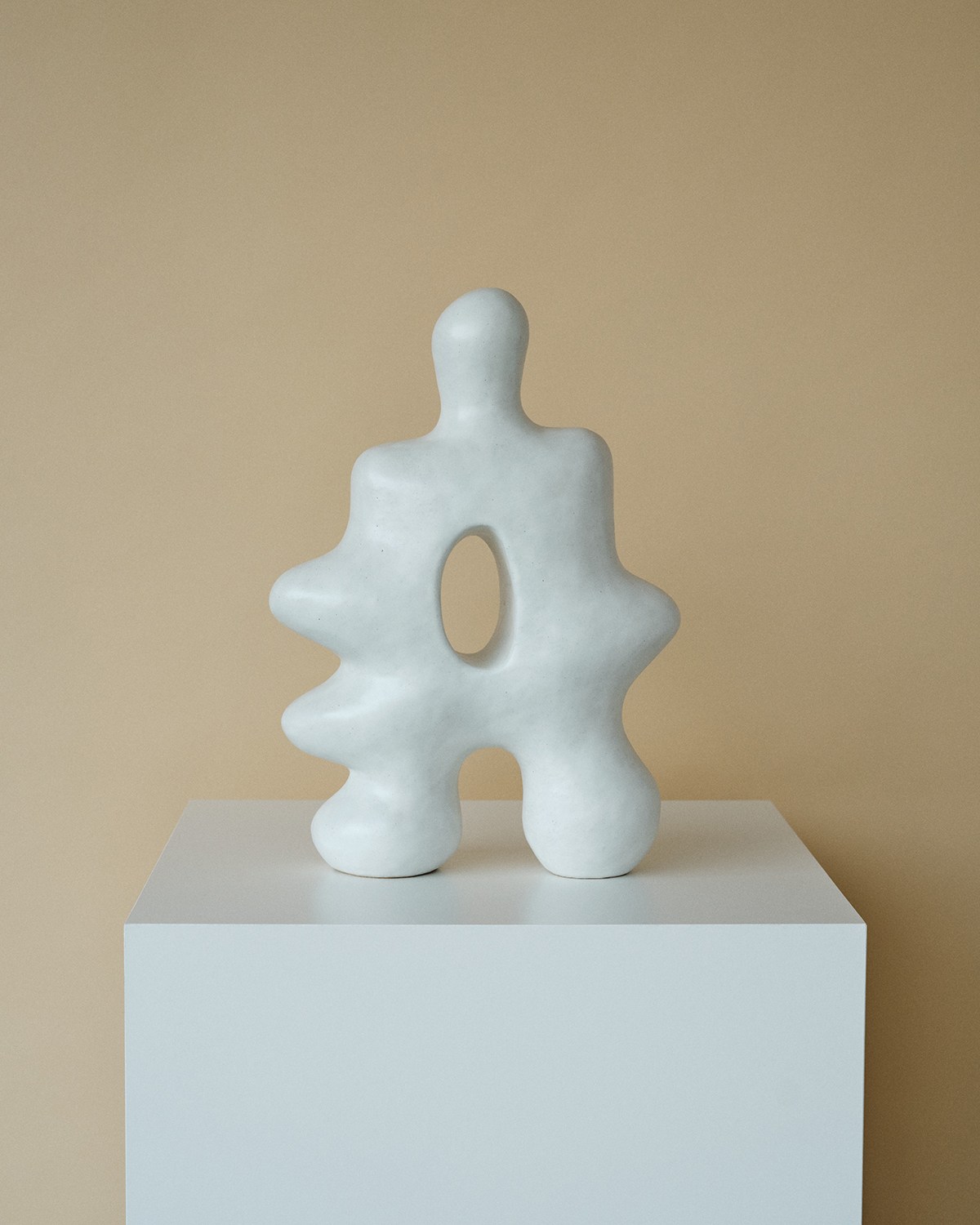 Vietnamese-American sculptor Kieu Tran's first exhibition at Oakland gallery Local Language, which ends this month, showcases the artist's biomorphic aesthetic with clay and wooden sculptures that explore human transformation and growth. In this show, in addition to sculptures, her works are translated into two-dimensional freestanding wood sculptures.
Interiors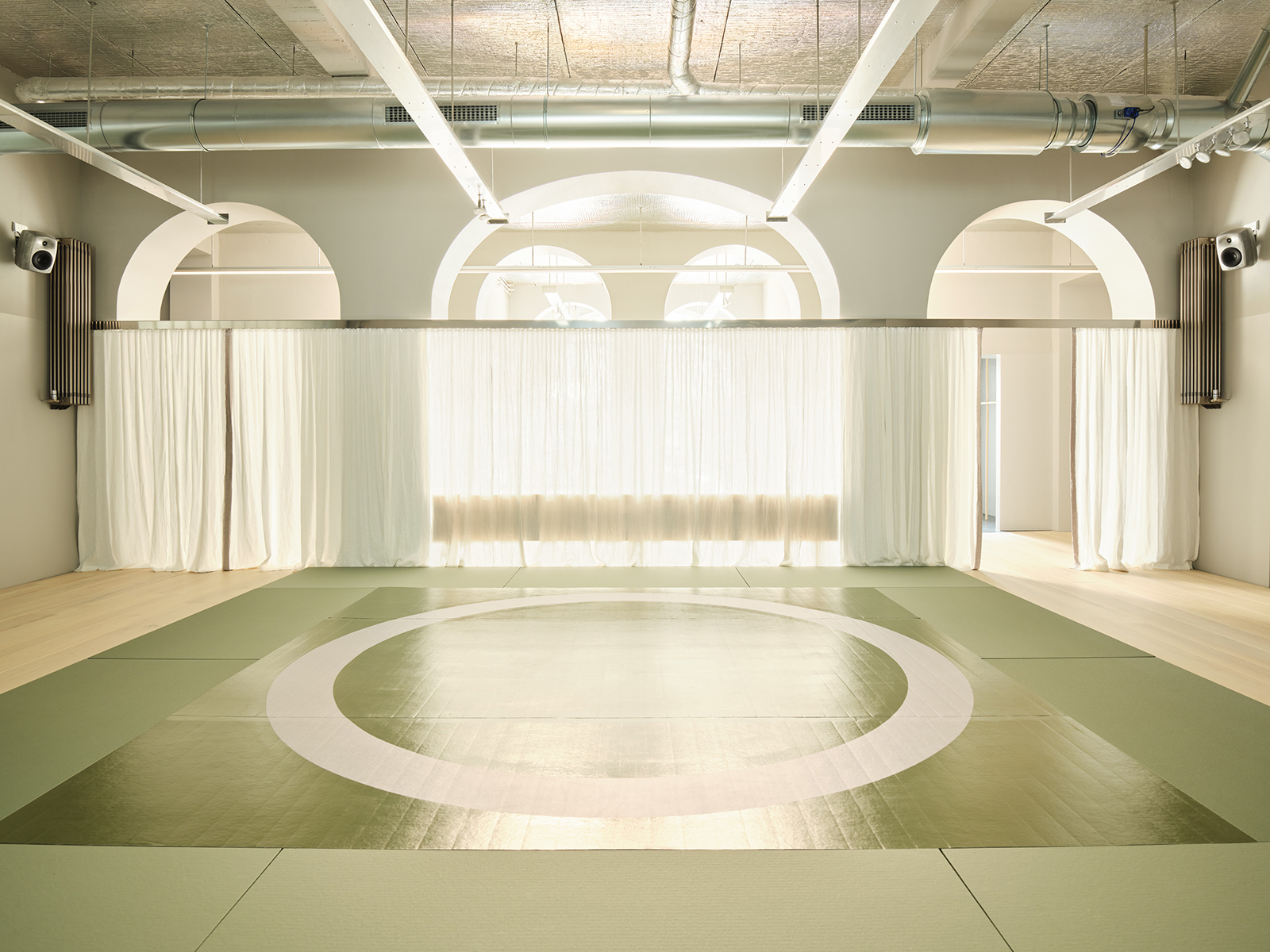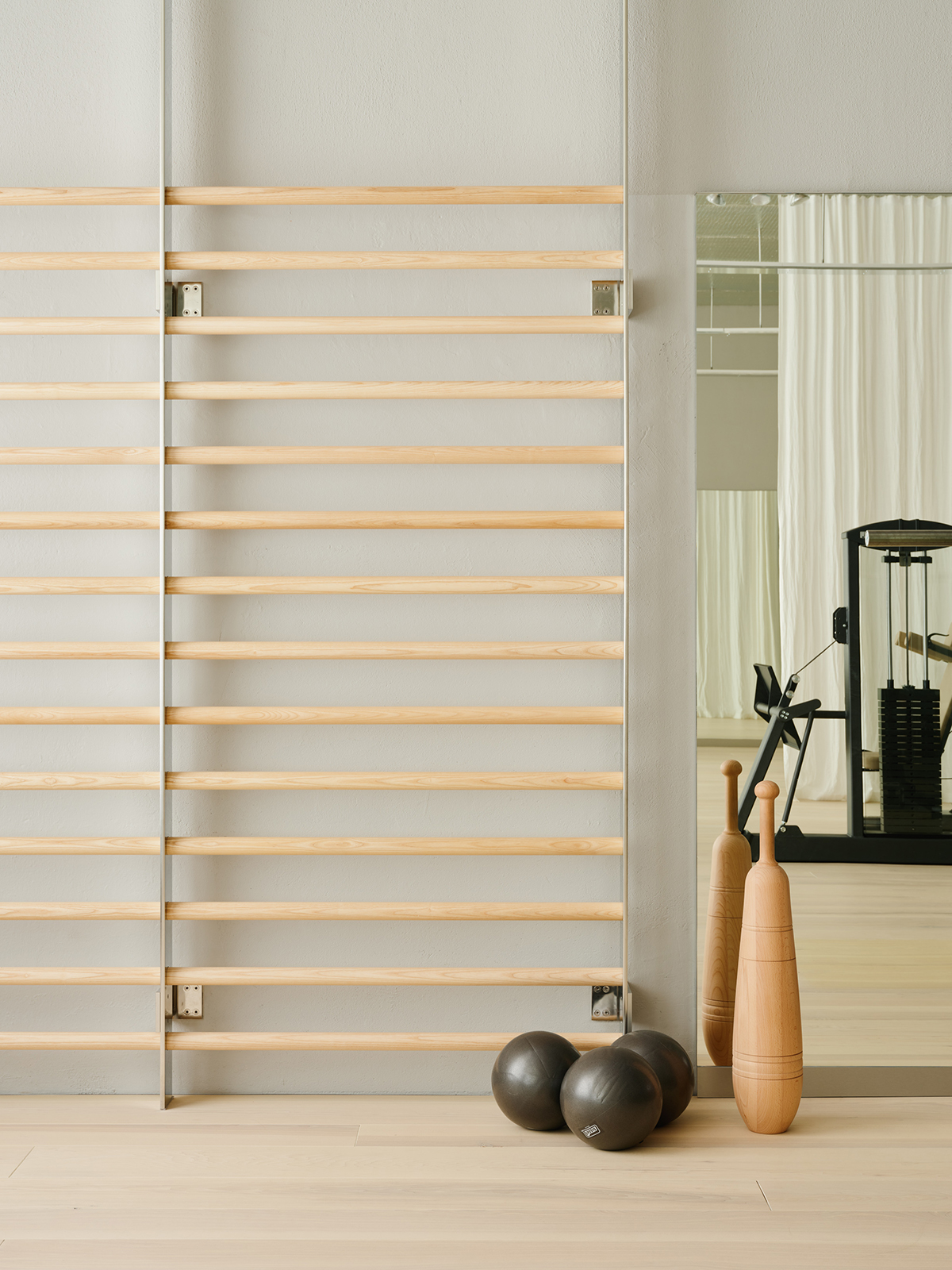 The new Hagius Gym in Berlin was created by a set designer and director, Timothy Hagius, and his brother, Nicolas, and it shows: The multisensory, cinematic experience, developed in a former post office, is a holistic concept where light, sound, aroma and tempo are adjusted throughout the day, creating an ideal environment for working with rather than against the body's natural rhythm. "We wanted to create a place in Berlin where we could offer a different kind of training experience," says Timothy. "Physical performance starts in the mind."