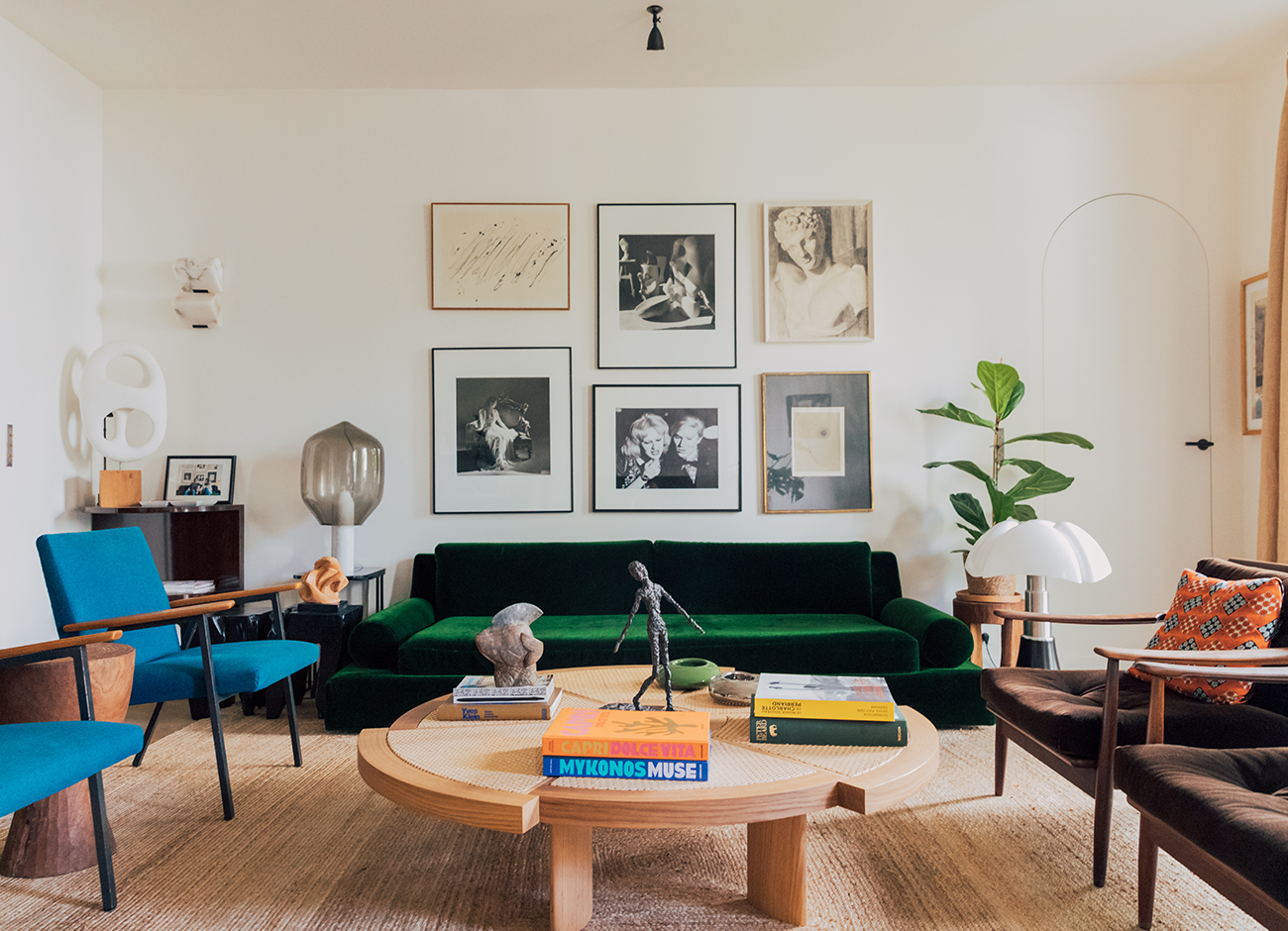 Today marks the last day of our 2021 coverage, as we head off on fabulous holiday vacations hunker down for another COVID winter and try to get some relaxation in before starting fresh in the new year. We'll be leaving you, as in previous years, with a review of our top stories from the past 12 months, ICYMI. What can we learn from the fact that these 8 stories were so popular? Here are our totally subjective speculations:
—Escapism was the top draw yet again this year; these weren't the only hotel-focused stories that did especially well on the site. And while a cannabis dispensary probably made the list primarily for its amazing interior, it's not irrelevant to our point!
—You guys are feeling the love for maximalism, from the Le Deux Gares interiors to the French glam of Hauvette Madani to the photos shot by Nordic Knots in an 17th-century Swedish palace.
—Stripes are still in style, though hopefully that darn checkered trend is on its way out?
—The craze for objects that resemble food was not just in our heads, as we sometimes fear when we're too close to the trend-spotting game.
—Sight Unseen is officially not just a furniture site anymore — it's all about the interiors.
Happy new year everyone!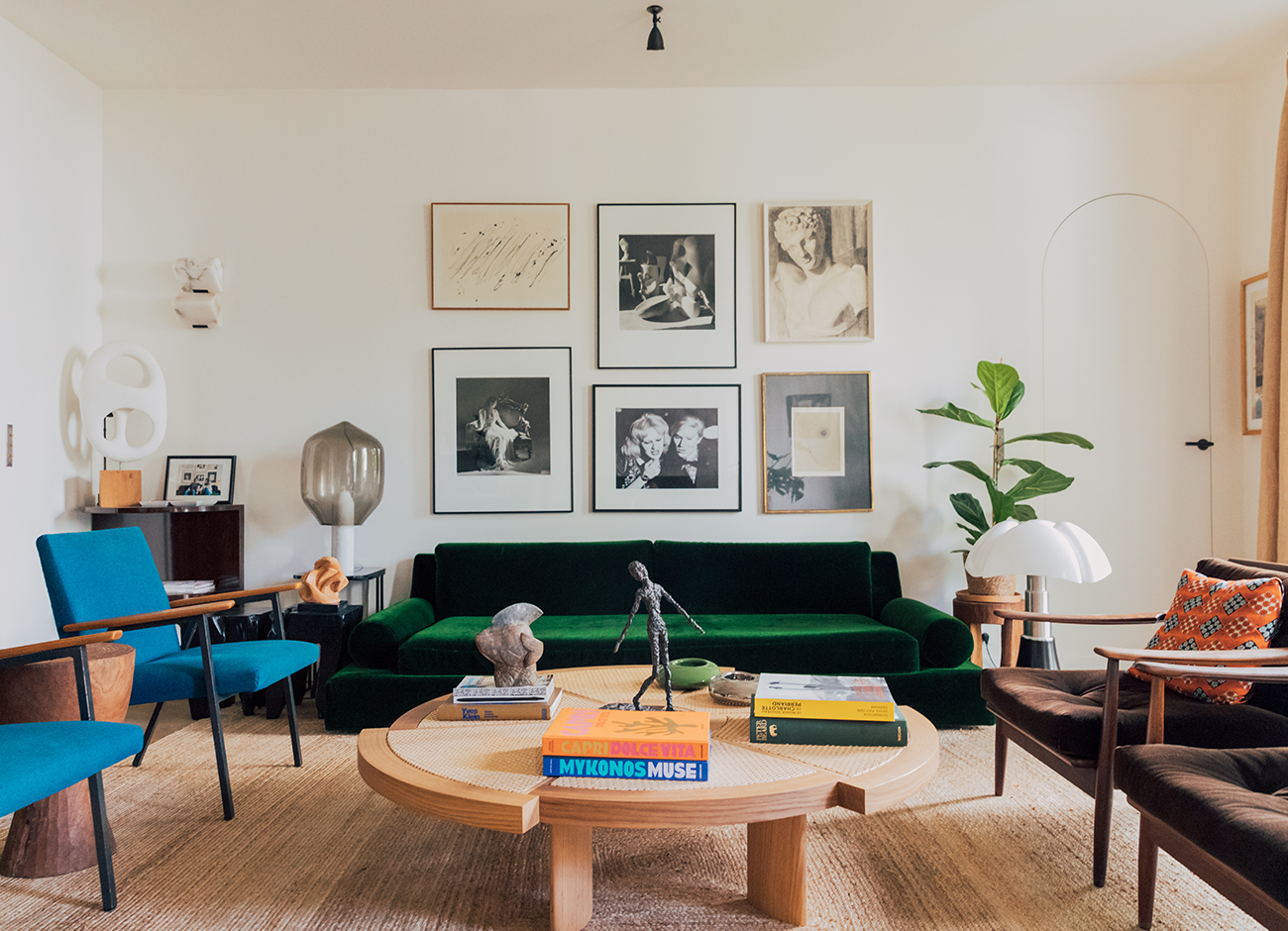 1. The Parisian Design Duo Channelling 1970s French Glamour
The 1970s were, arguably, one of the best eras in French design. It's a decade that saw then-president George Pompidou commission Pierre Paulin to reimagine the Élysée Palace's interiors in his unorthodox space-age designs, and the stiff conventions of mid-century modernism finally loosened into an ironically cosmopolitan glamour. So when we came across French design duo Hauvette & Madani's sumptuous interiors that so perfectly channel that decade's vibe, we were instant fans.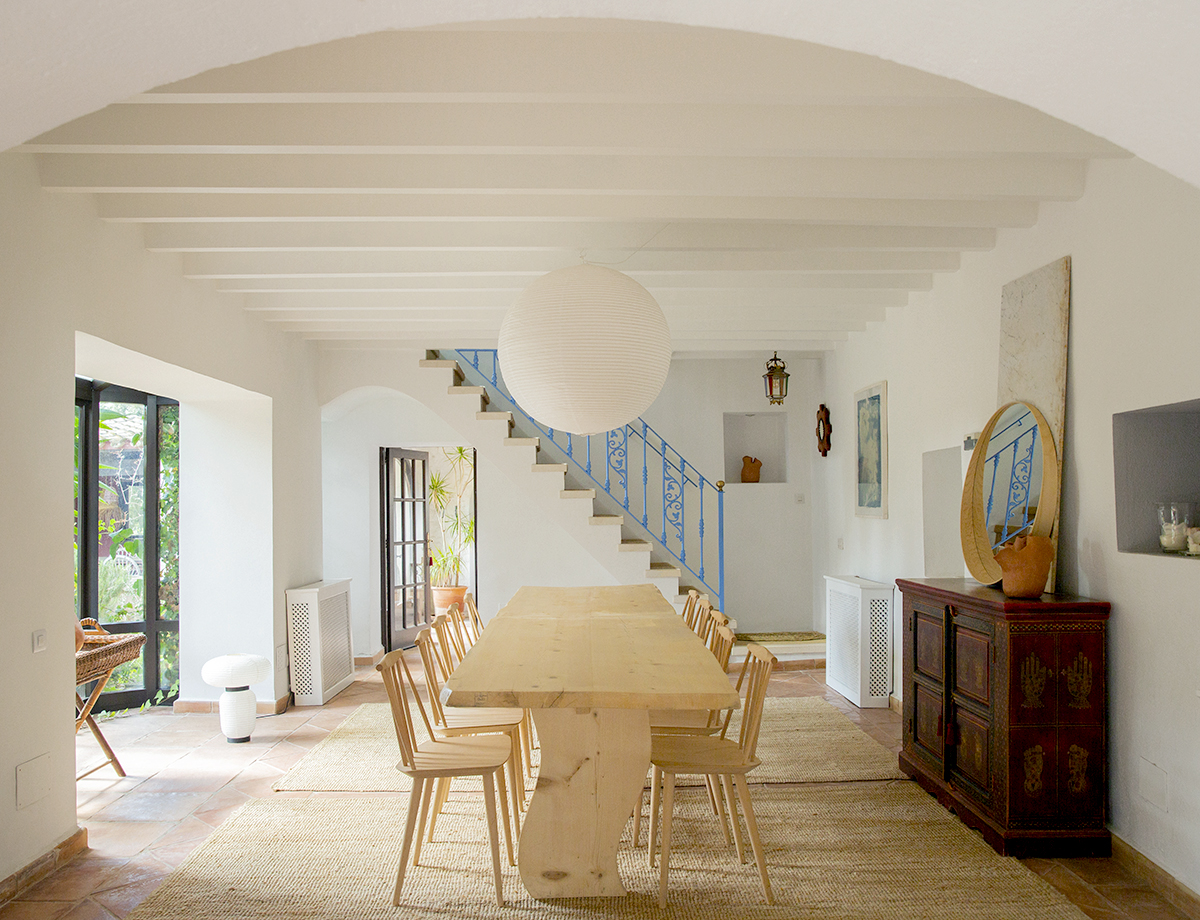 2. How Two Sisters Turned Their Childhood Home in Mallorca Into an Artist's Residency and Coveted Airbnb
"In the late '90s, just before Claudia del Olmo was born, her parents had a major moment of real estate serendipity: Having purchased a piece of land in Mallorca they were still a little unsure about, they went to view an existing home elsewhere on the island and immediately fell in love. The house had been languishing on the market for 5 years at that point, so they took a chance and offered half the asking price. She and her older sister Isabella got to grow up there, playing in the garden and watching their mother host countless parties and dinners. 'It was always really magical,' she says. So much so that as adults, the sisters wanted to recreate that magic, first channeling their own gift for hosting into a dinner series in London, and ultimately reclaiming their childhood home for themselves, transforming it into an events space, artist's residency, and Airbnb property called Casa Balandra."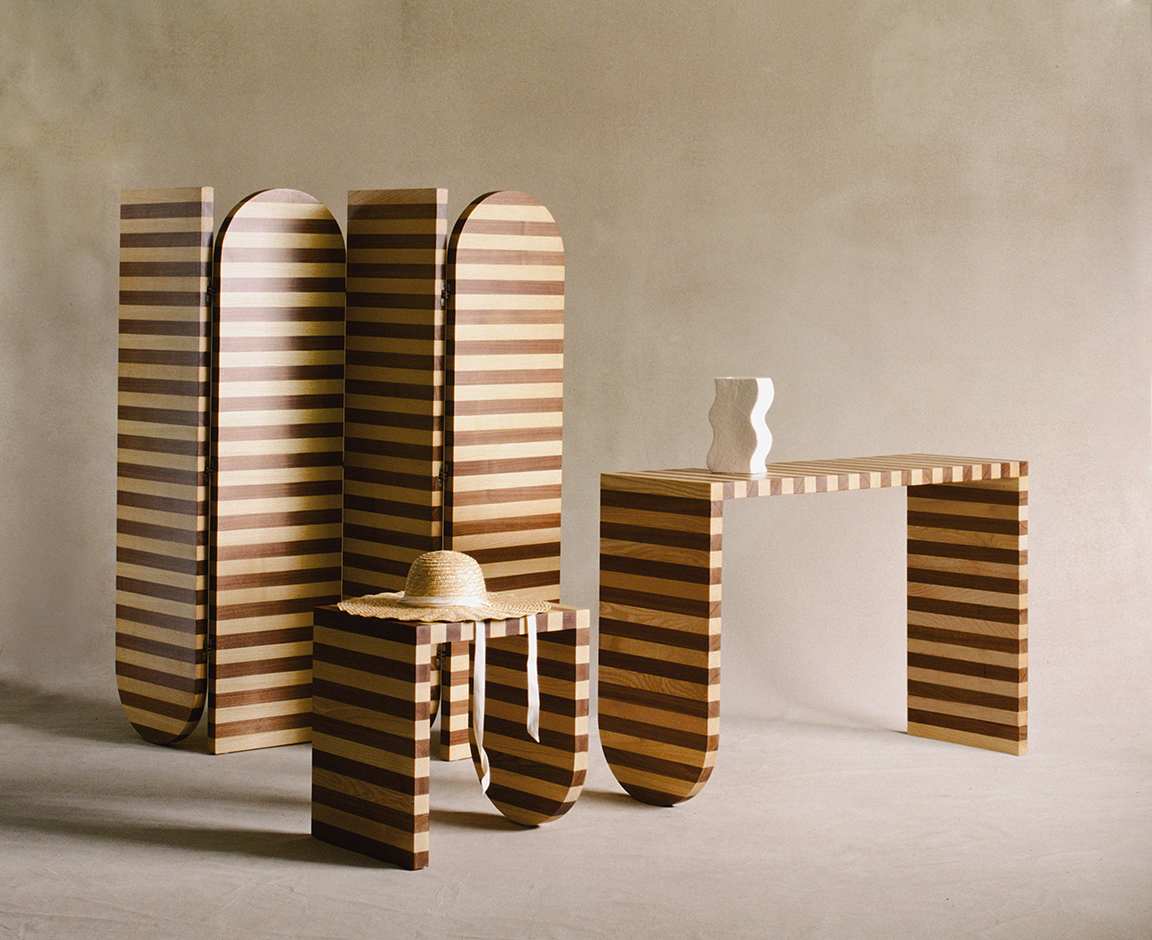 3. Sarah Ellison's Stand Out New Collection Features the Stripe
"A bold Memphis sensibility meets sunny Byron Bay ease in Australian designer Sarah Ellison's new capsule collection La Banda, meaning 'the stripe' in Italian. Bands of ash and walnut wood lay next to each other to create a striped pattern, and rounded and rectilinear silhouettes playfully and unexpectedly alternate. Like its pithy name, the three-piece collection is concise, consisting of a decorative screen, a side table, and a console table. Each stands alone — and stands out."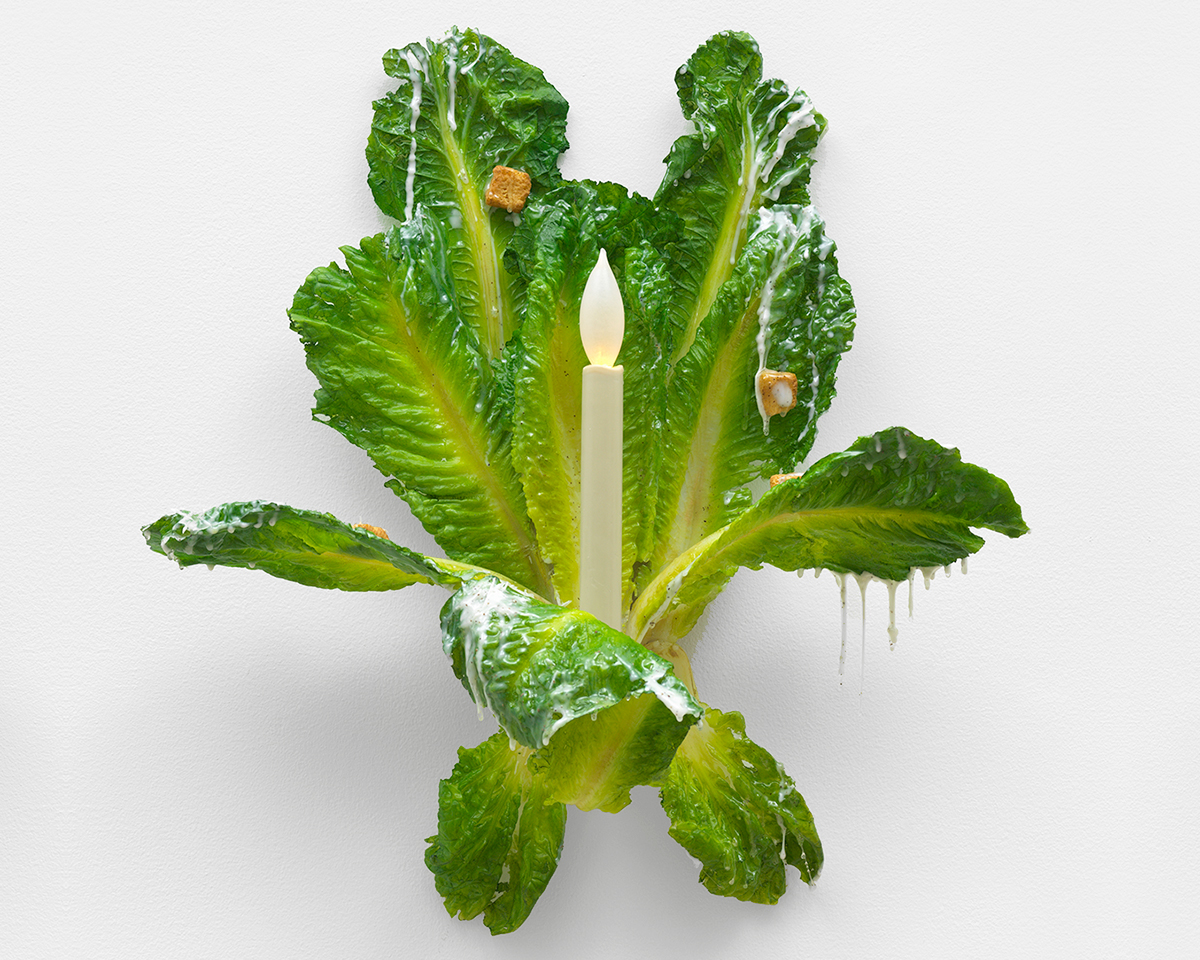 4. A Caesar Salad Chandelier is the Centerpiece of This New Exhibition
"At her new gallery show, Thank You For The Nice Fire, Chloe Wise employs food to great, grotesque effect: The show's centerpiece is a Caesar Salad Chandelier studded with croutons, its urethane romaine lettuce leaves fanning out like rococo paillettes, its milky 'dressing' dripping into a puddle on the gallery floor below. Atop glass block plinths, there are thick mounds of waxy butter, punctuated by ears of corn; in one painting, a bodiless hand appears to want to plunge its fingers into a pile of garlic."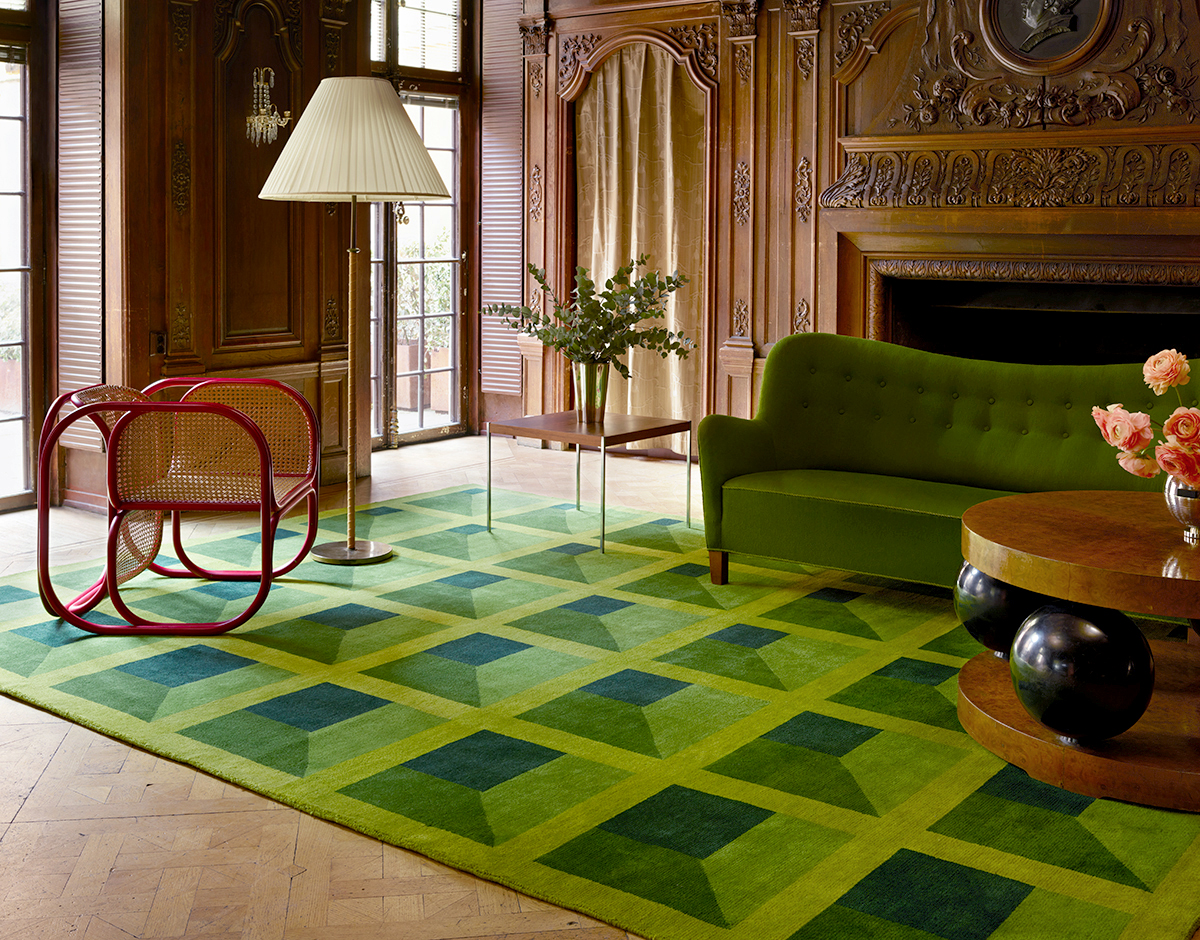 5. Meet the Swedish Brand Championing "Bold Minimalism" With Rugs That Are Stylish, but Subtle
"Nordic Knots fills a hole in the market for a strong, highly curated brand offering mid-range floor coverings with a distinct point of view — but not one so loud that it would overwhelm a room. Hewing close to the Scandinavian principles of 'functional design with a minimalist aesthetic,' they developed a design language in which a rug's pattern or color might dip a toe outside the realm of understatement, but rarely both, and any aesthetic influences would come from vintage references rather than contemporary trends."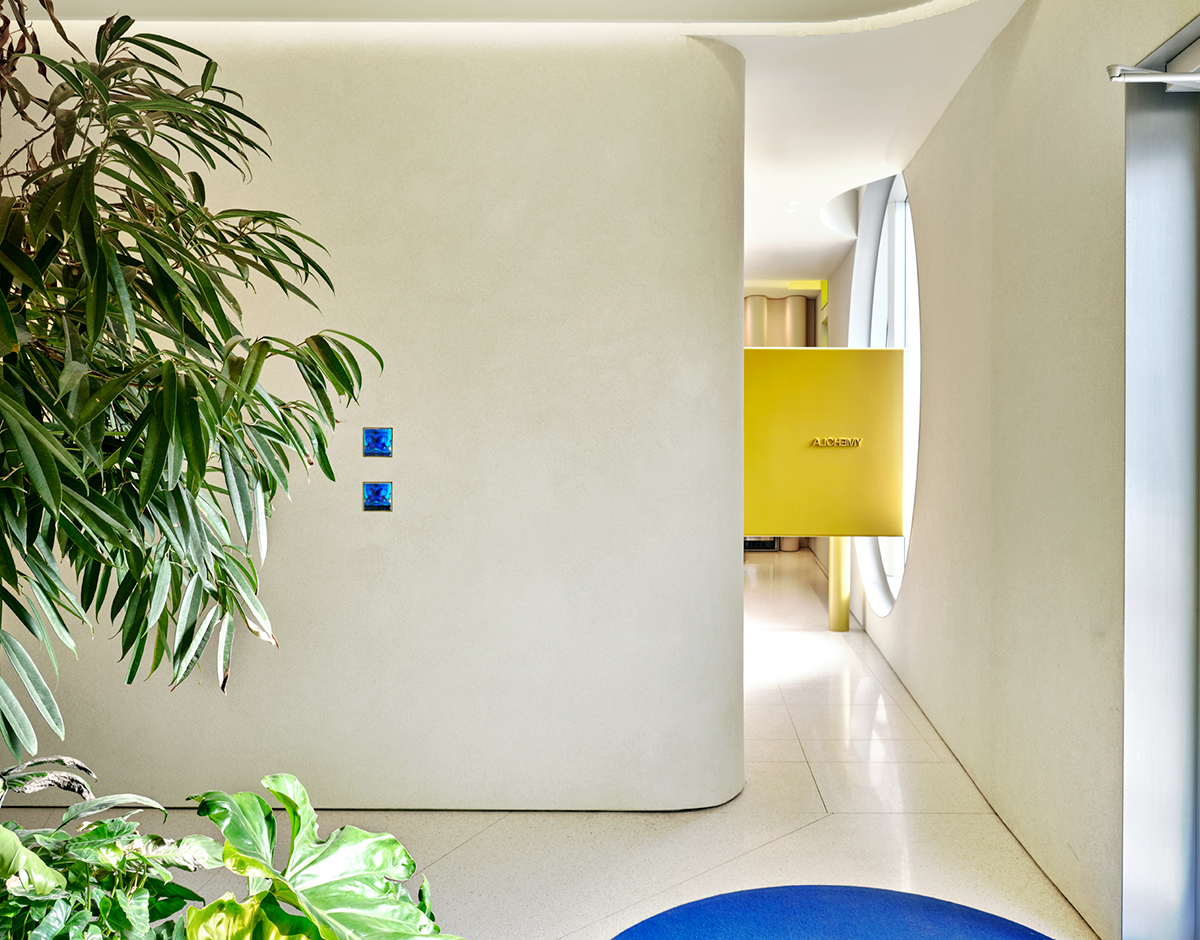 6. This Cannabis Dispensary in Toronto Is Practically a Celine Store
"When the legalization of cannabis began spreading in earnest in Canada and the U.S. nearly 10 years ago, the era of stylish weed started to seem inevitable. First there were cannabis brands with hip packaging and a raft of trendy accessories, then came minimalist dispensaries that looked like tech stores and jewelry stores, and now we've arrived in the era of dispensaries with serious design pedigree, from Serra's Commune-designed L.A. branch to StudioAC's Toronto store for Edition. This week we got images of the newest entrant into the space: the Alchemy cannabis flagship in Toronto, by Paolo Ferrari studio, which has truly left the realm of 'oh that's chic for a dispensary' and entered the realm of 'might as well be a Celine store.'"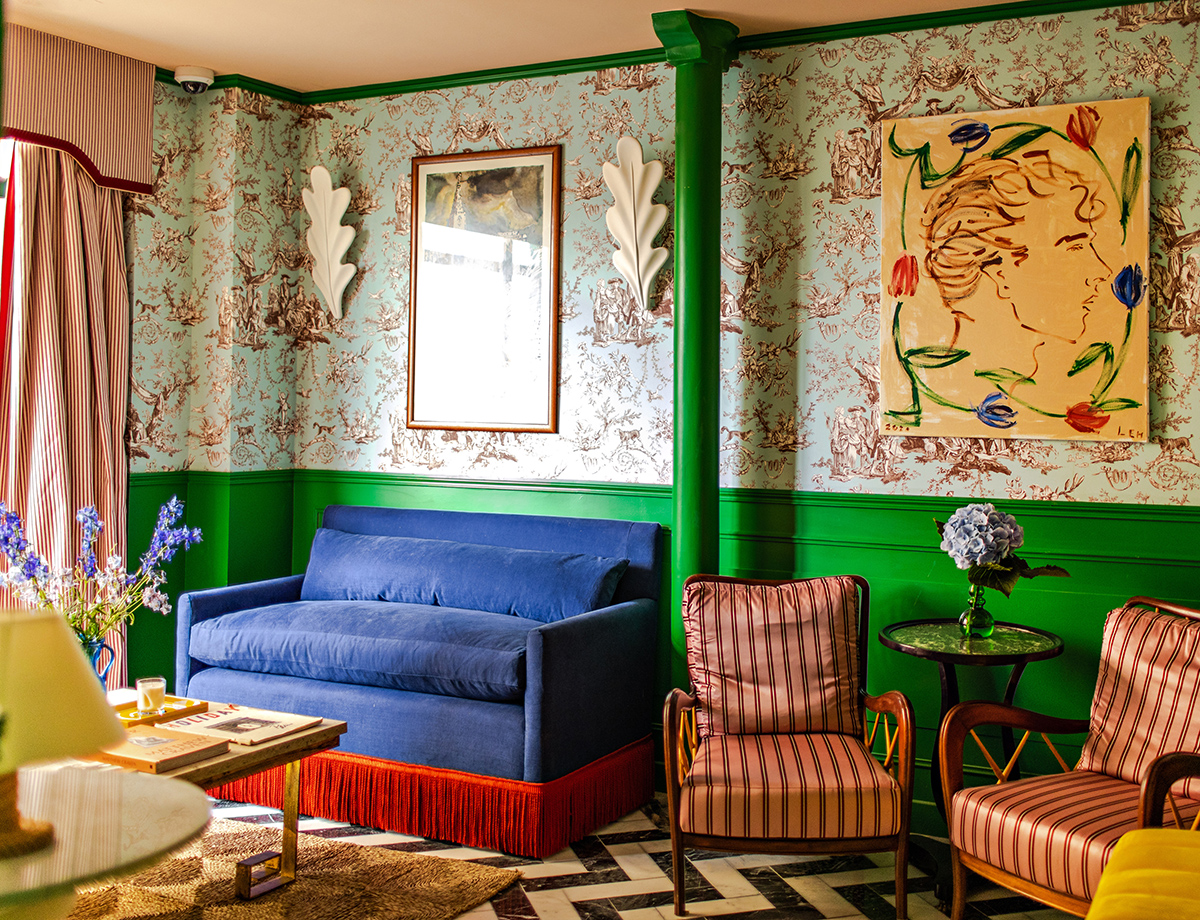 7. Three New Design Hotels That Have Us Dreaming of Sightseeing in Paris, Surfing in New York, and Skiing in Georgia
"While it still remains to be seen whether we'll be able to travel responsibly and safely in 2021 once we and many others are finally vaccinated, that hasn't stopped us from using summer travel fantasies as a crutch to get through our winter lockdown. Currently starring in those fantasies? Three new hotels with a serious design pedigree in three of our favorite places."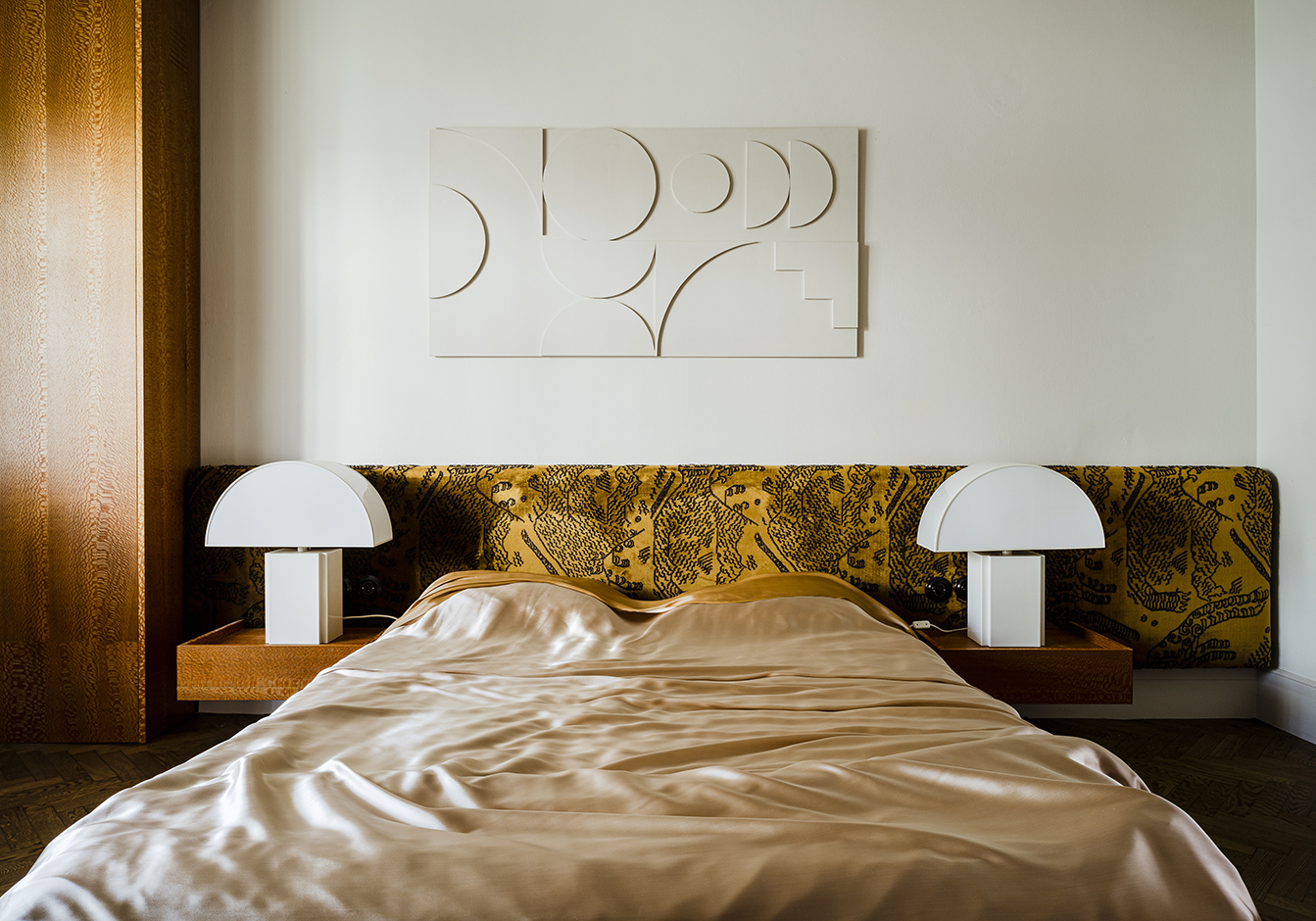 8. This Renovated Warsaw Apartment Masters the Vintage-Contemporary Mix
"Is Piotr Paradowski the best interior design studio you've never heard of? We stumbled upon the latest project by the Krakow-based firm on Instagram this week, a 1,000 sq.ft. Warsaw flat that masters the vintage/contemporary mix, with 1960s and '70s pieces like a geometric Martinelli Luce coffee table, a Tobia Scarpa sofa, and a Mario Bellini lamp standing alongside lights by RBW Studio, a Pipe chair by Sebastian Herkner for Moroso, and a ceiling lamp by Michael Anastassiades."