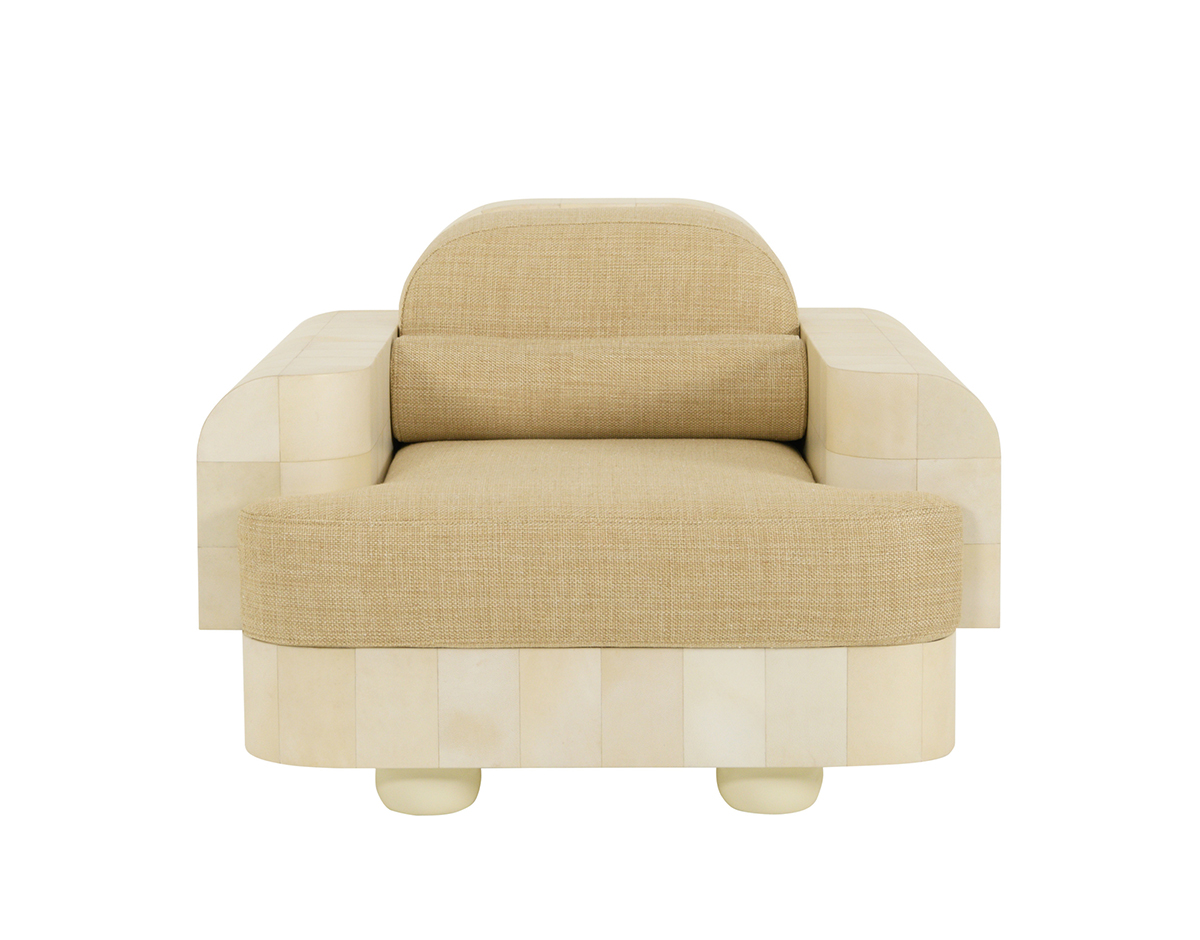 A weekly Saturday recap to share with you our favorite links, discoveries, exhibitions, and more from the past seven days. This week, unearthing the best works by an early 20th-century ceramicist, feeling conflicted about the return of parchment, and celebrating yet another vintage reissue, this one a Norwegian icon.
Exhibitions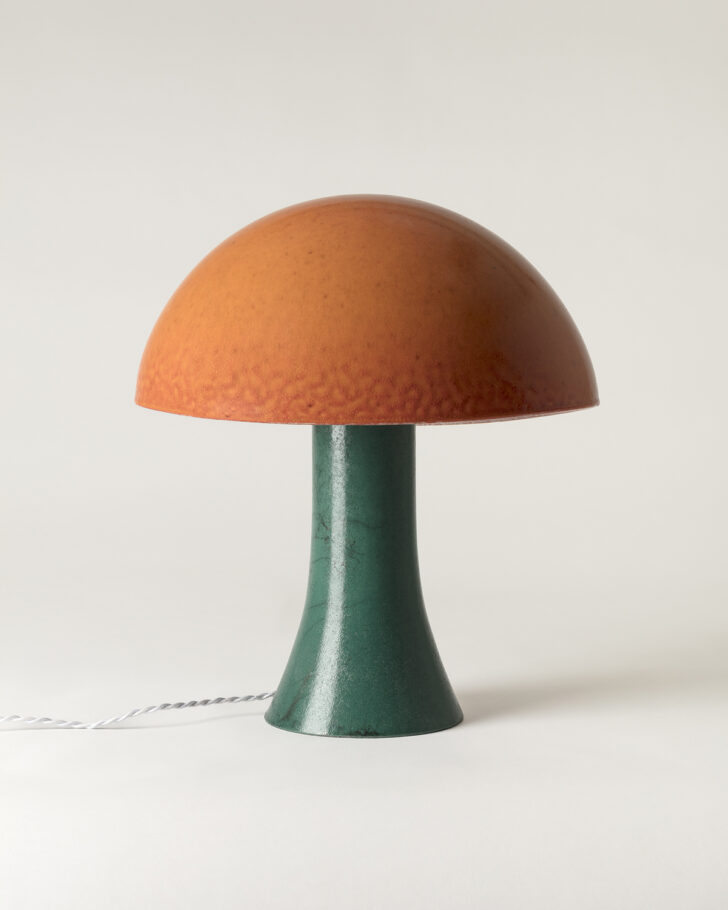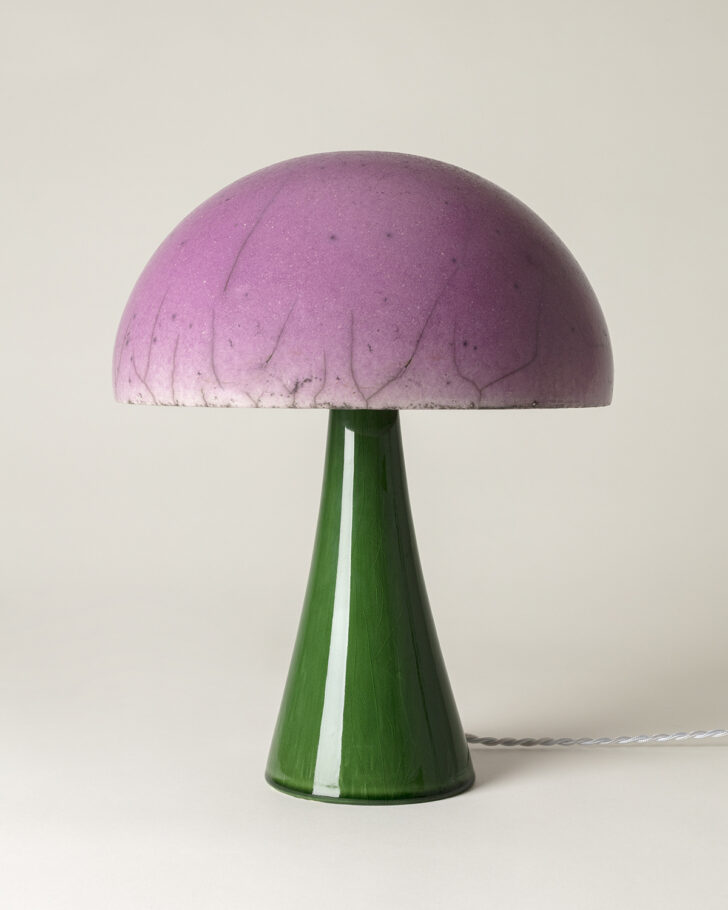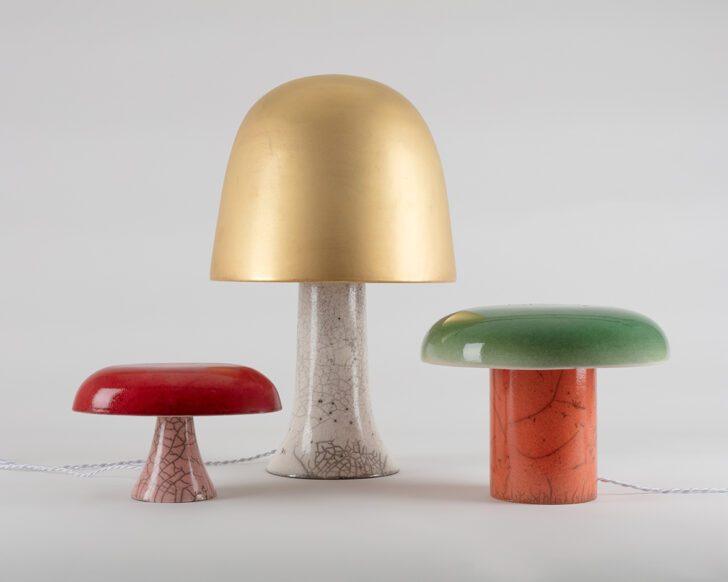 Belgian designer Jos Devriendt has a new show of lamps at Pierre Marie Giraud in Brussels, for which he explores raku, an ancient Japanese technique that results in a crackled glaze. Called Life, the title of the show serves as a metaphor; the works all have what the designer calls "scars." The ancient process is updated here by an incredibly saturated color palette, and we are very much feeling orange and teal right now. Through February 26.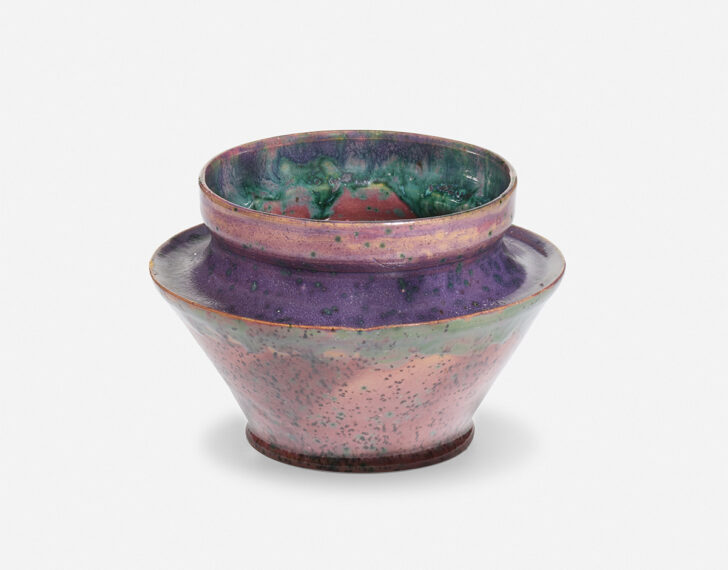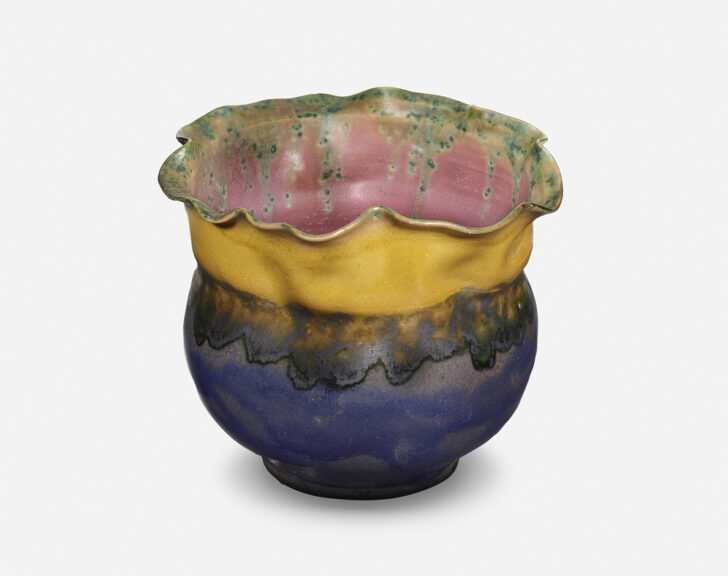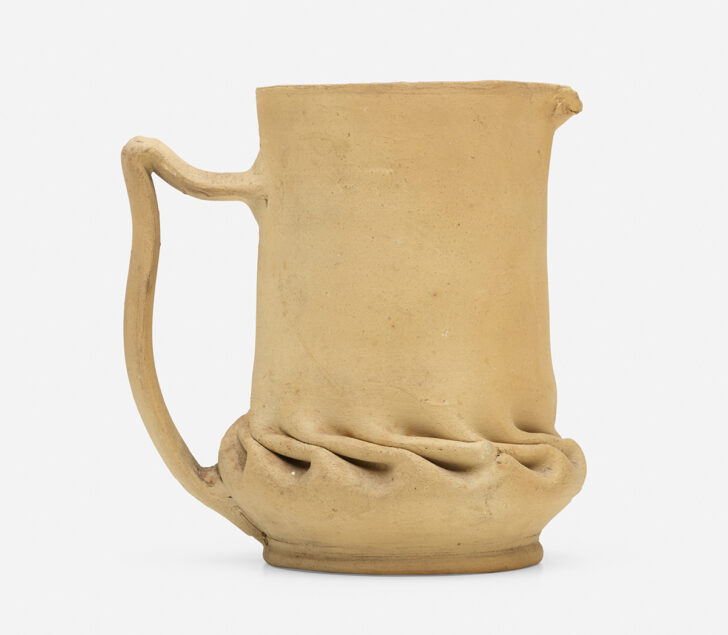 This week, a Rago Arts auction devoted to early 20th-century American design introduced us to George E. Ohr, a late ceramicist once known as the "Mad Potter of Biloxi." Ochs died relatively unknown in 1918 but is now seen as a harbinger of the abstract pottery that developed in the mid-20th century. We particularly like the smushed bisque earthenware pieces, which appear mid-twist.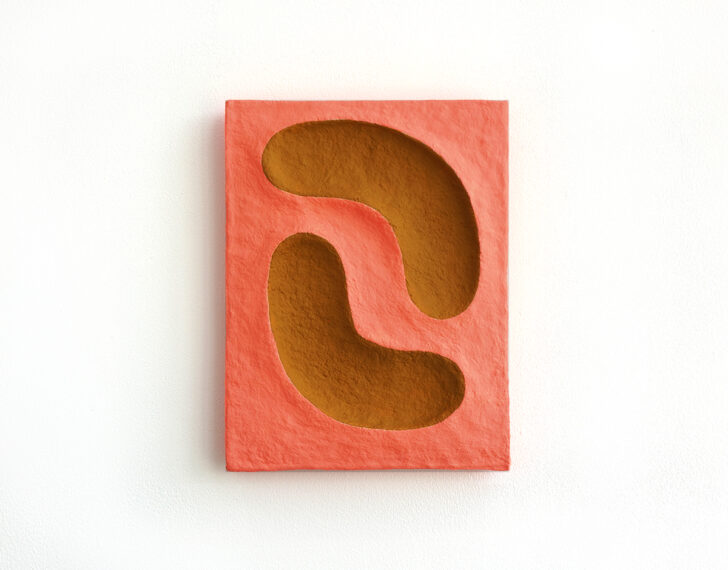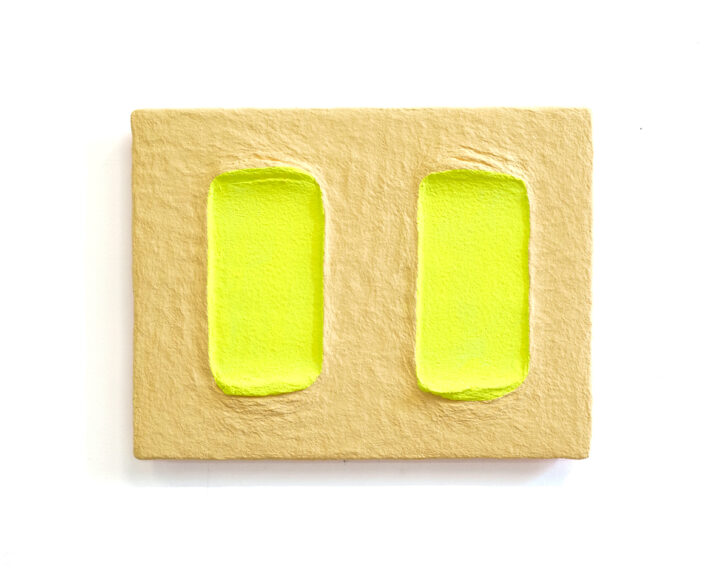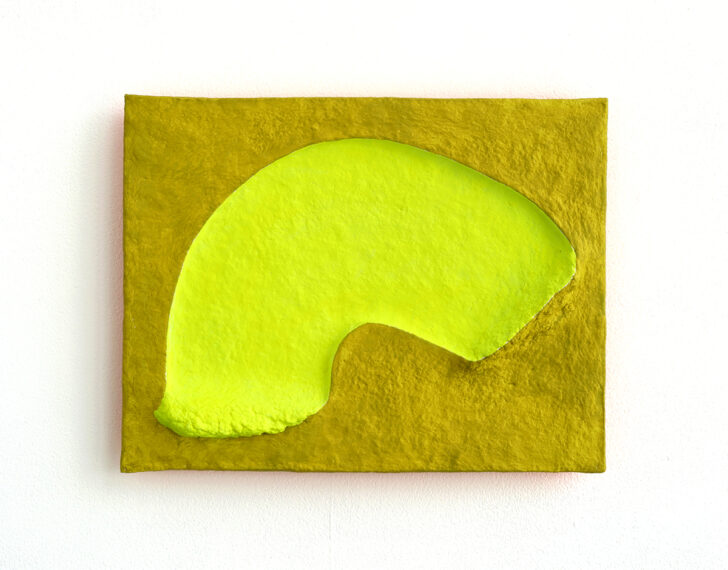 Through March 19, Chiaozza has a new series of Paper Pulp paintings up at Owen James Gallery, and considering that colors are the point of this series — with names like "Two Blue Green Sweeping Strokes In Egyptian Violet" and "Luminous Orange Sweep In Pale Peach" — we'd say they hit the nail on the head.
Discoveries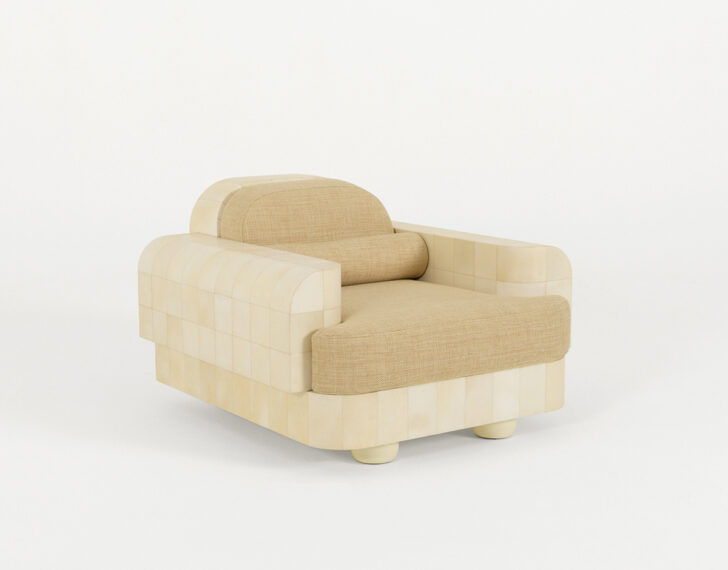 Is parchment back? It seems like a natural progression considering the supernova appeal of plaster in recent years, and this application on a deep armchair by Pierre Augustin Rose for Studio Twentyseven, is the nicest we've seen since parchment's 1930s heyday. Although is parchment, like, an animal rights violation? Investigation to come.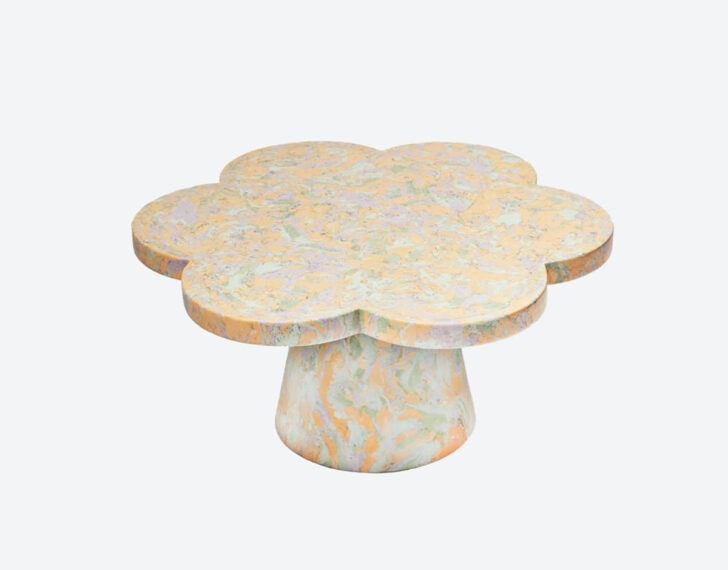 This week, the Paris-based studio Uchronia debuted a fifteen-piece capsule collection with Invisible Collection, which includes this extremely cute daisy-shaped table crafted from Stucco marble as well as a conversation seat, another typology we haven't seen in years.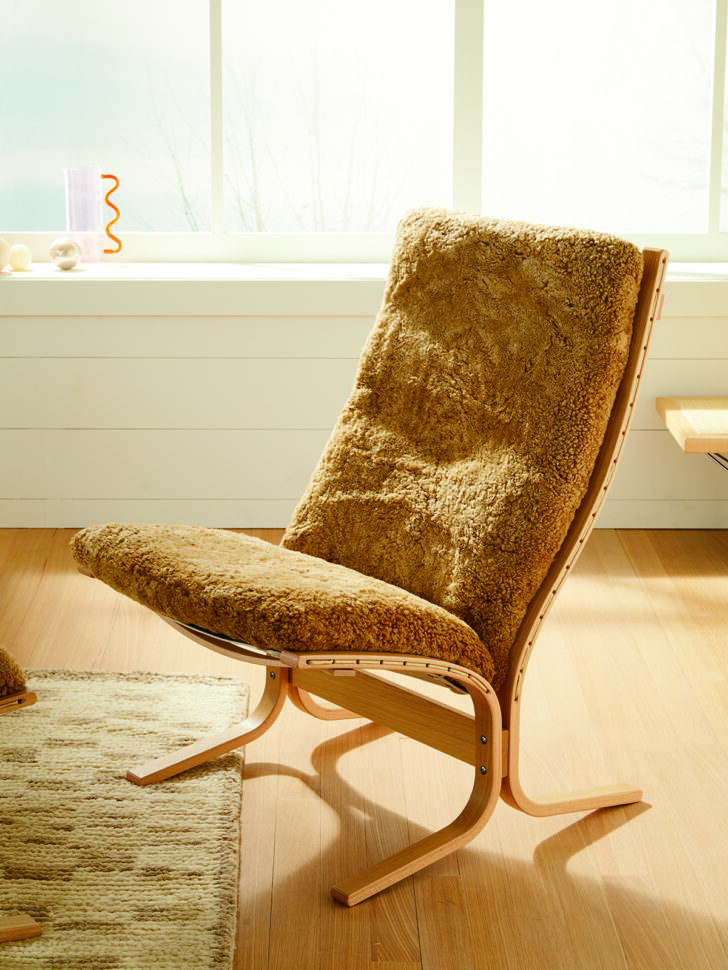 The latest vintage reissue is Scandinavian designer Ingmar Relling's Siesta Lounge Chair, a Norwegian icon that, in the '70s, appeared sixteen times over in the White House. We love the thick, exposed stitching on the frame and the teddy-bear upholstery. Photos by Alpha Smoot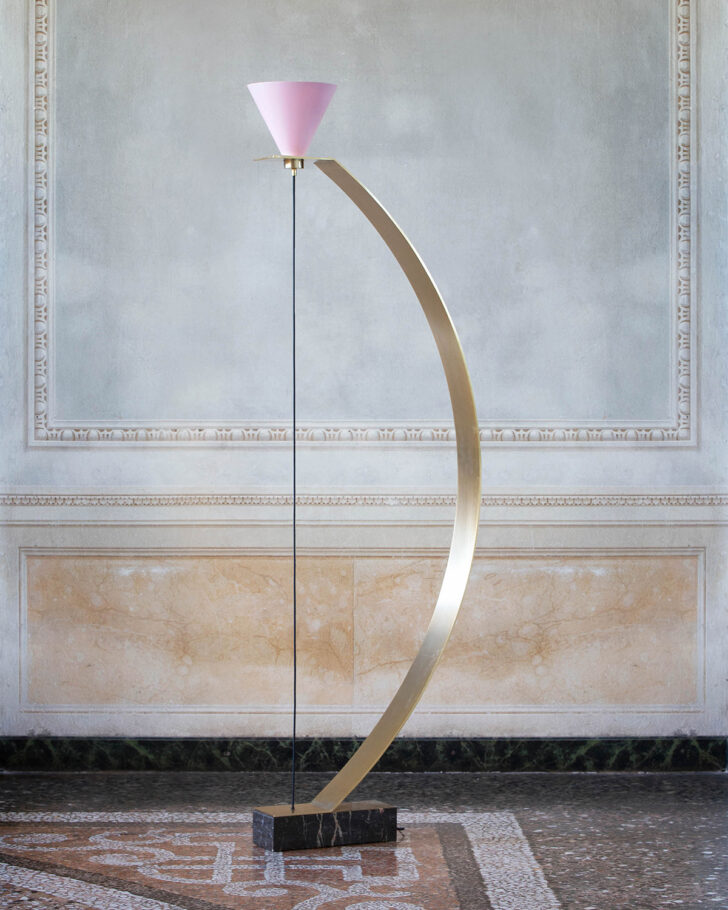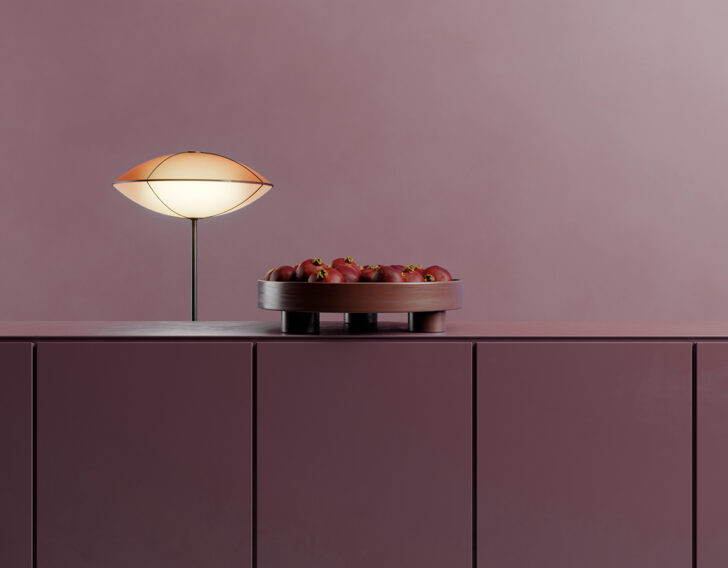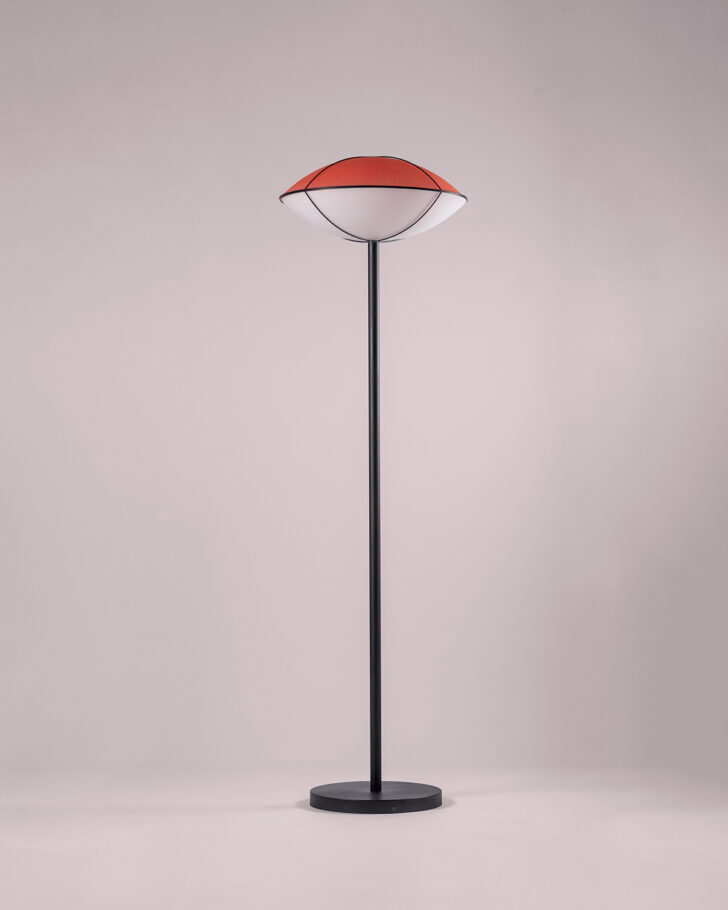 Two excellent new lamp series by Simone Fanciulacci for GLuce, including Balestra, which features a curved metal ribbon fixed to a marble base, and Dome, which looks like a semi-deflated beach ball enclosed in a metal cage. Cute.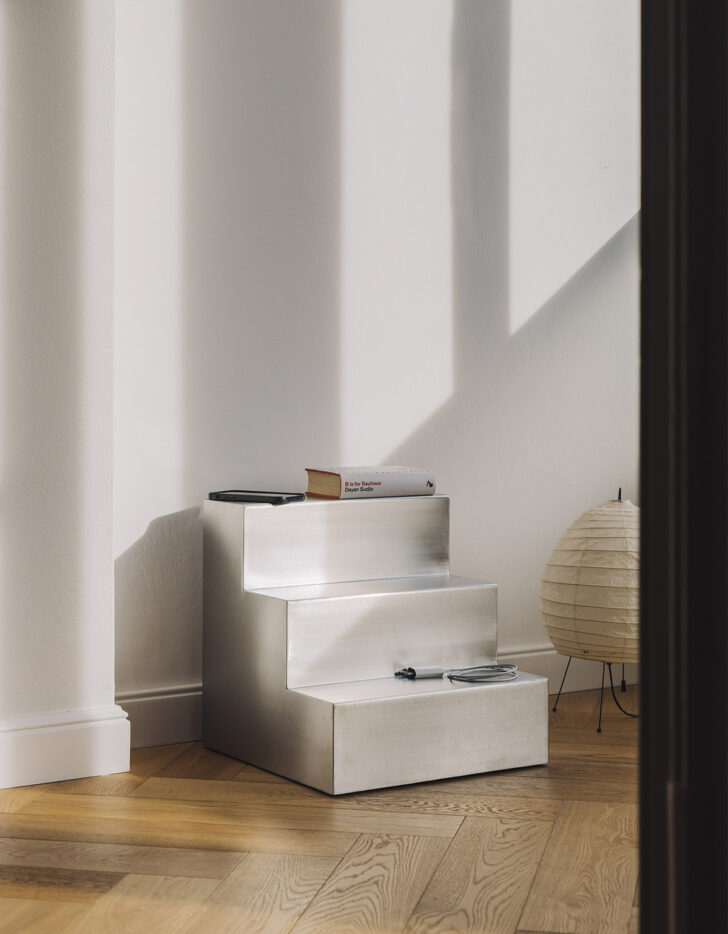 We honestly never tire of the stepped form and this polished stainless steel side table — made by Spanish designer Max Enrich for the brand Curated By — is a particularly great and adaptable one. Photos by Claudia Maurino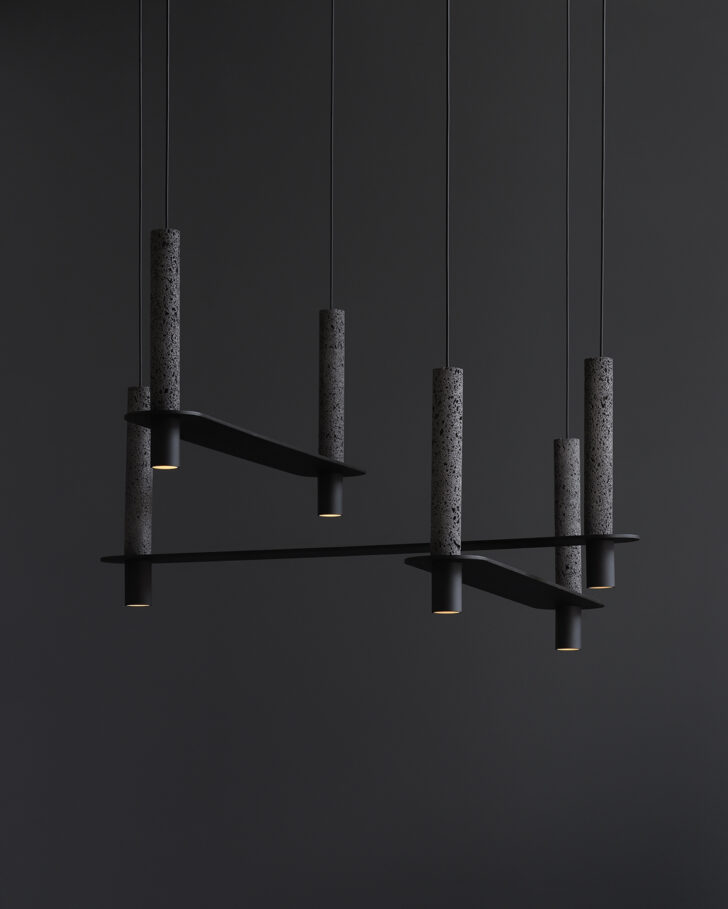 A very nice submission by David Pompa studio of the Meta Parallel chandelier, which suspends two cylinders of Recinto — aka the Mexican volcanic rock that's created when lava cools down rapidly on land — between planes of coated aluminum, and can be multiplied ad infinitum.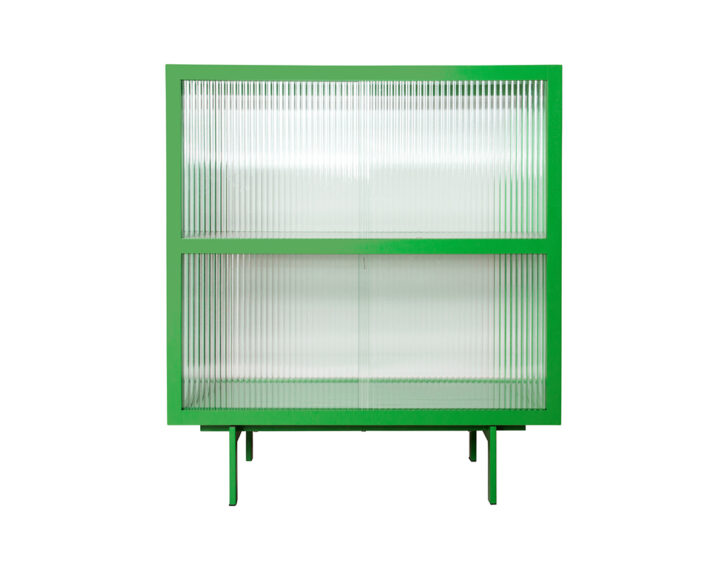 I know I say this literally every year, but is this particular color green — which I associate with 1960s Italian design in the vein of Vico Magistretti, Enzo Mari and Achille Castiglioni — coming back into fashion? It's one of my favorites, despite being a difficult color to incorporate into your interior. Maybe start with this ribbed sideboard from the brand HKLiving?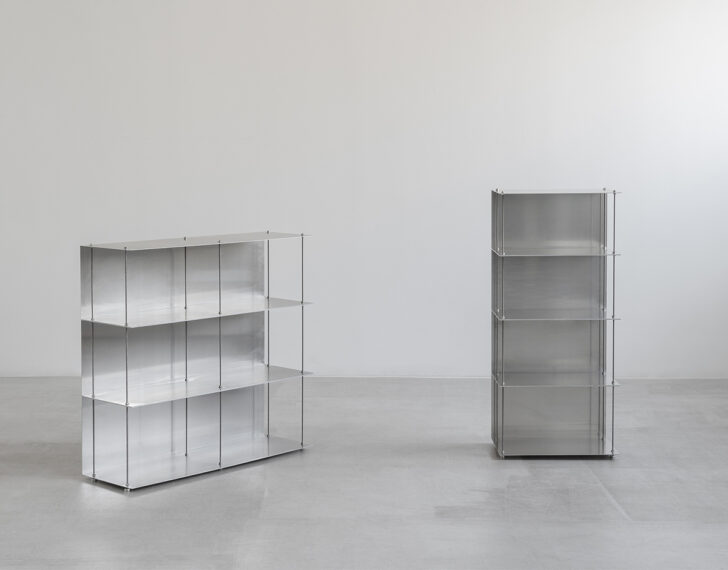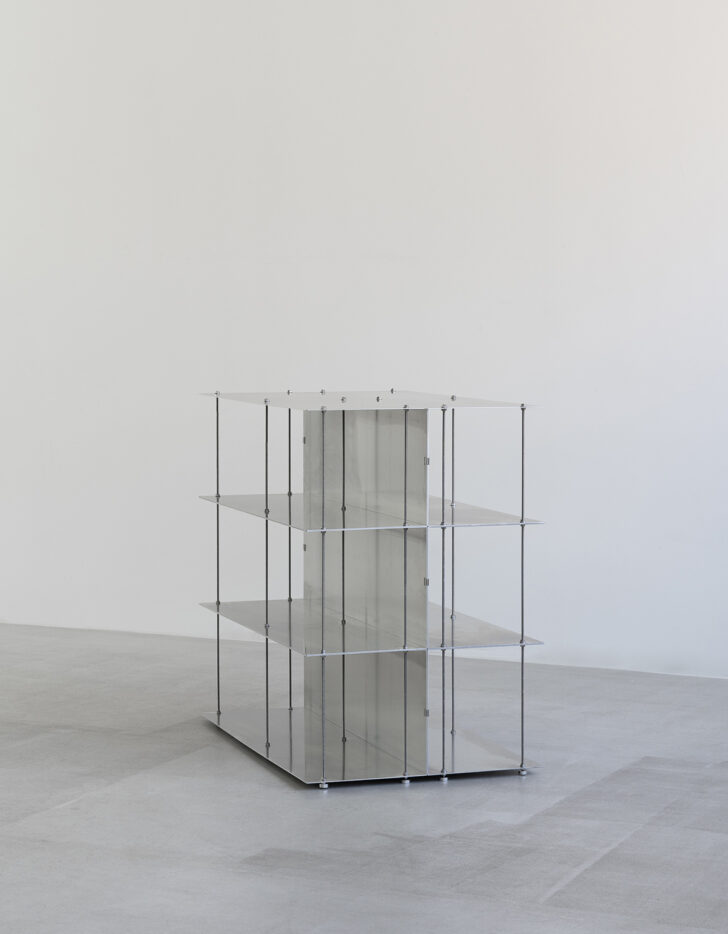 If "no hardware" is a challenge designers who work with wood present to themselves, perhaps "no welding" is the equivalent among metalworkers? This Aluminum Shelf, designed by Spatial Semiology with bent aluminum sheets, bolts, nuts, and stationery clips, is a nice addition to the genre. Photos by Son Mihyun