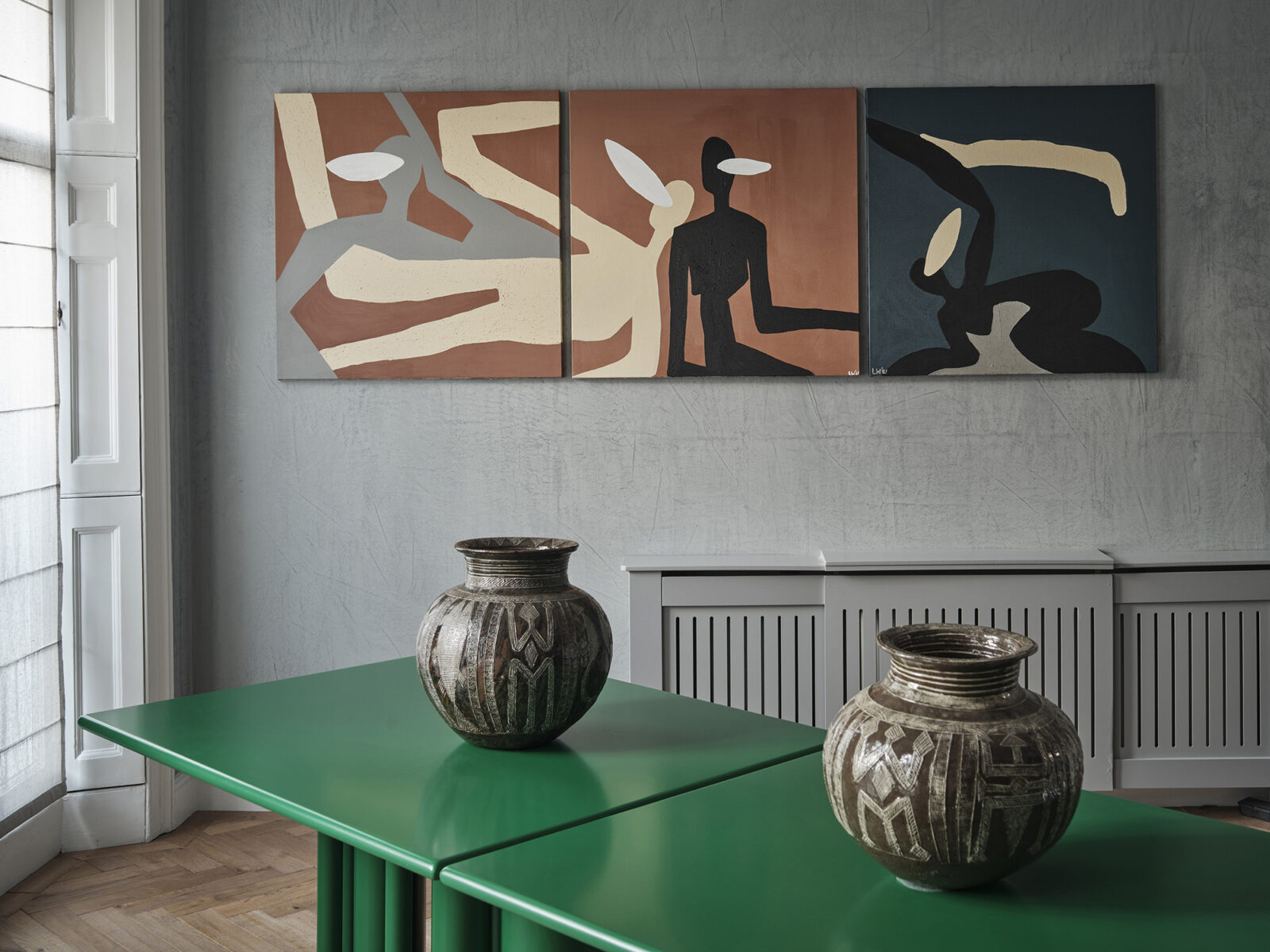 A weekly Saturday recap to share with you our favorite links, discoveries, exhibitions, and more from the past seven days. This week: two African artists — one living, one dead — in dialogue in London, two color enthusiasts making magical pillows together, and one giant carved peanut, just because.
Exhibitions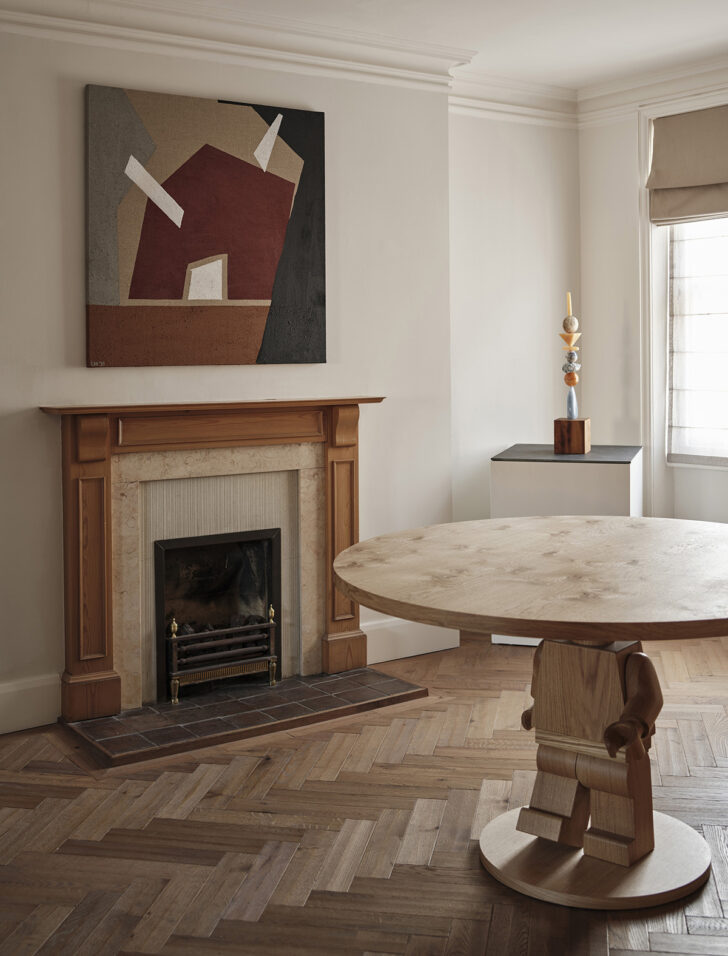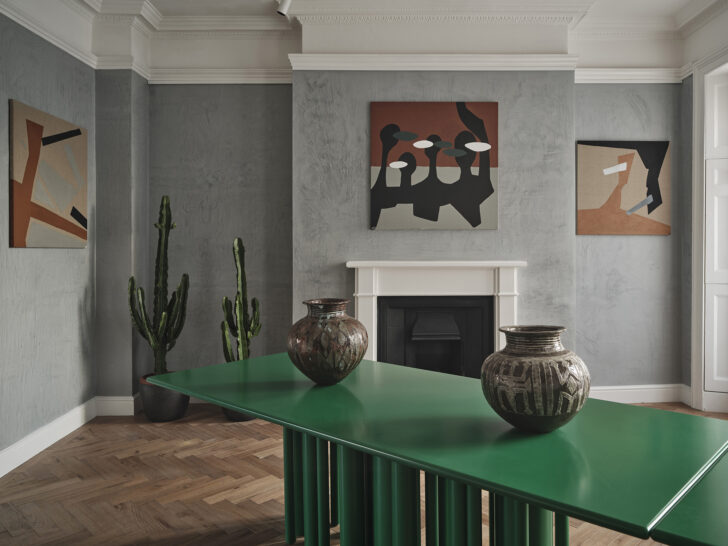 At SoShiro gallery in London through March 4 is a series of new paintings and textiles by the 27-year-old South African visual artist Lulama Wolf. Called "Ndizalwe nge ngubo emhlophe (I was born wrapped in a white blanket)," the exhibition features works from Wolf's recent residency in Antibes, France, for which the artist used the kinds of smearing, scraping, and deep pigment techniques and patterns traditionally used by women to decorate African homes. Shown alongside Wolf's canvases are stoneware water jars by the late Nigerian artist Ladi Kwali, and a smattering of excellent green tables that, we assume, belong to the gallery.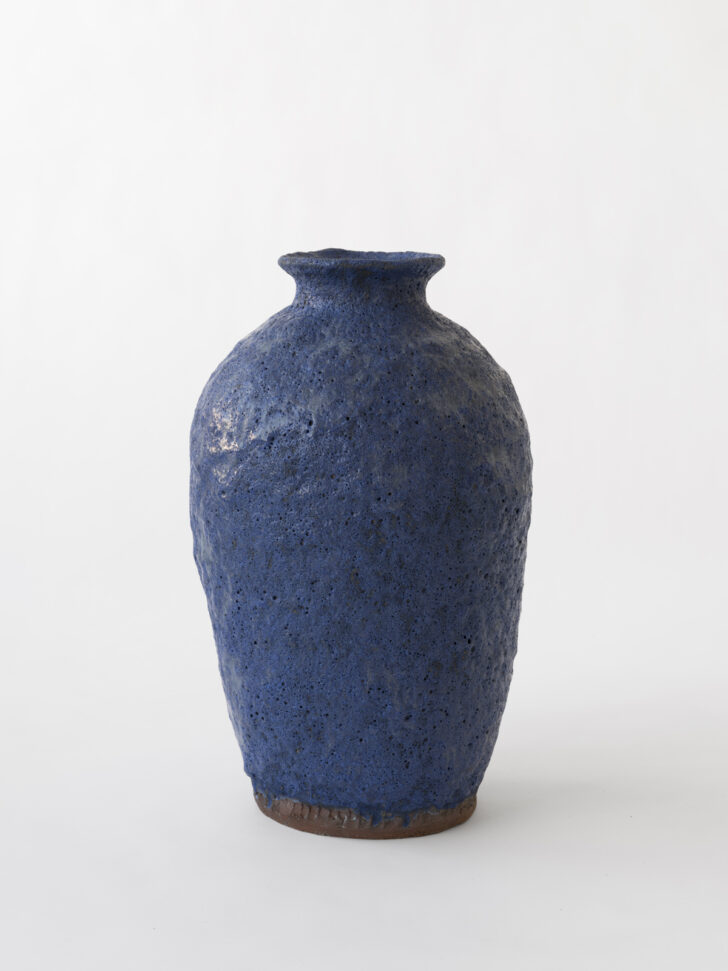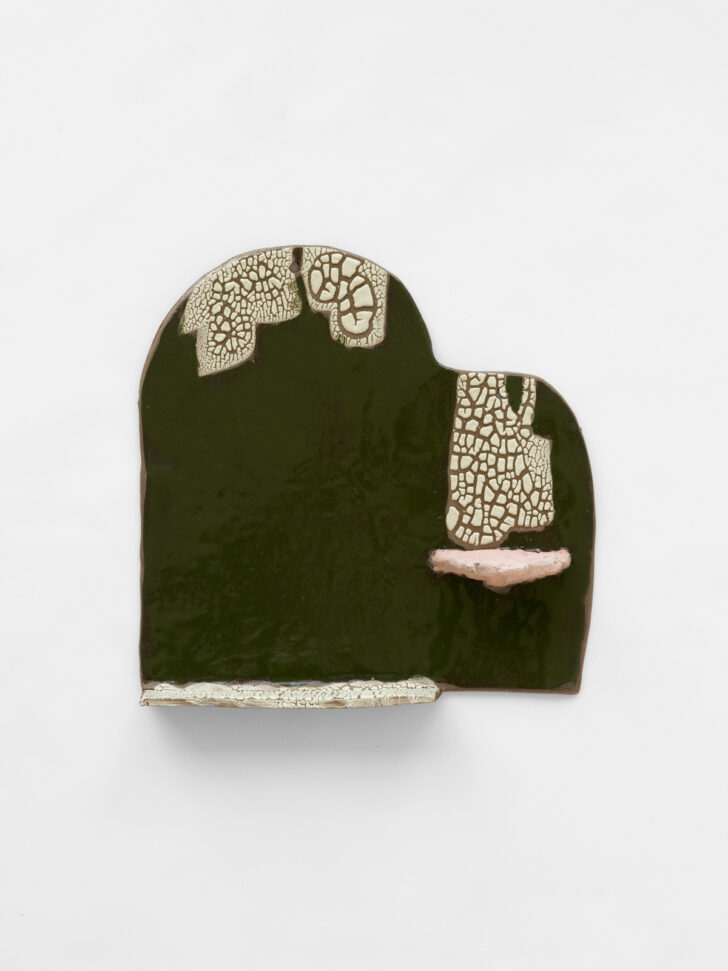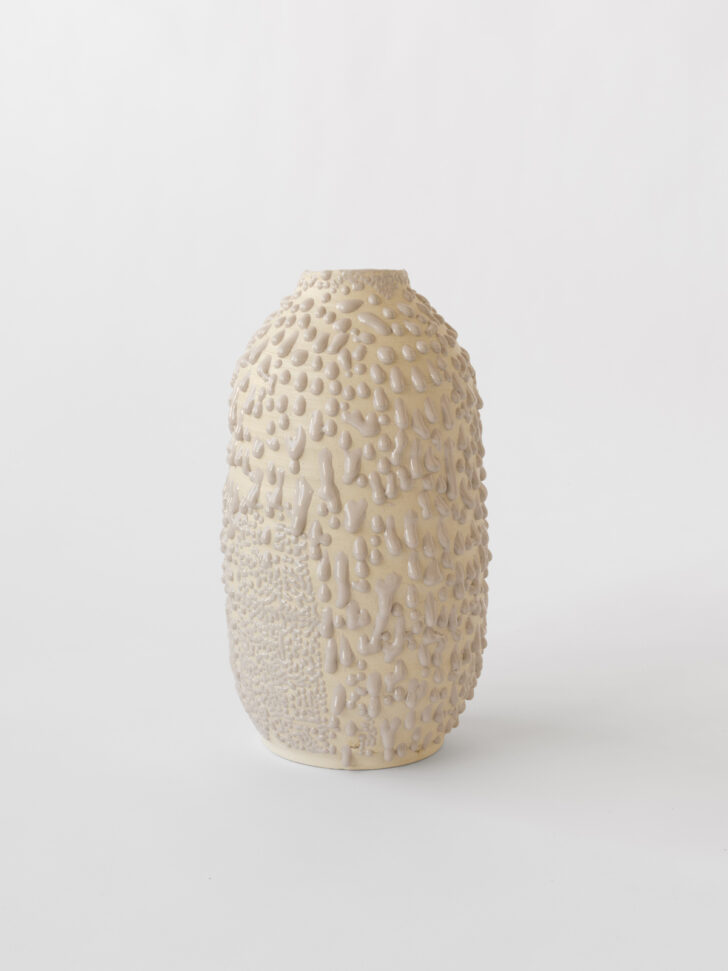 Opening next Saturday, February 12, is LA ceramicist Raina Lee's first solo exhibition, called "Homeworld," at Stroll Garden gallery in Hollywood. The pieces on view draw from ancient and classical ceramic traditions as well as the Chinese antique reproductions from Lee's childhood home, and showcase Lee's unexpected glaze forms. "I'm driven by the materials and how they don't always get along," says Lee. "I like to investigate the ways I can mix these earth minerals to create surfaces and colors we find in nature. I know how each one of my glazes and colors behave, and how I can force them to do what I need — copper, titanium, manganese, and cobalt for color, silicon carbide for the volcanic eruptions. Magnesium makes surfaces that shrink and crack. For me, glaze is an emotion, and I'm motivated by my own visceral response as well as scientific curiosity."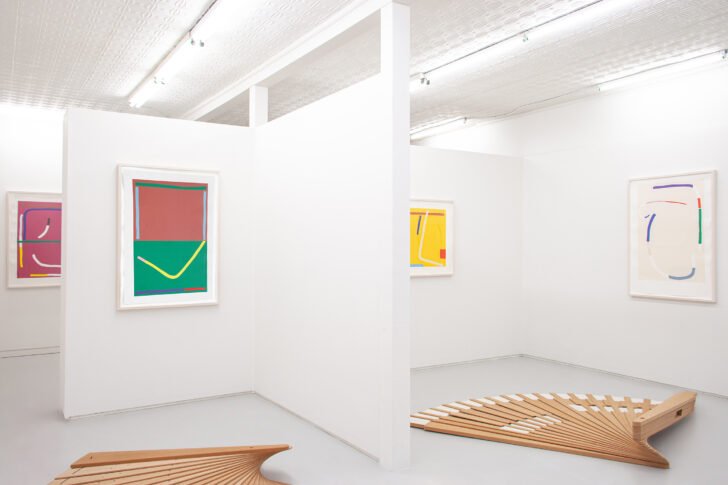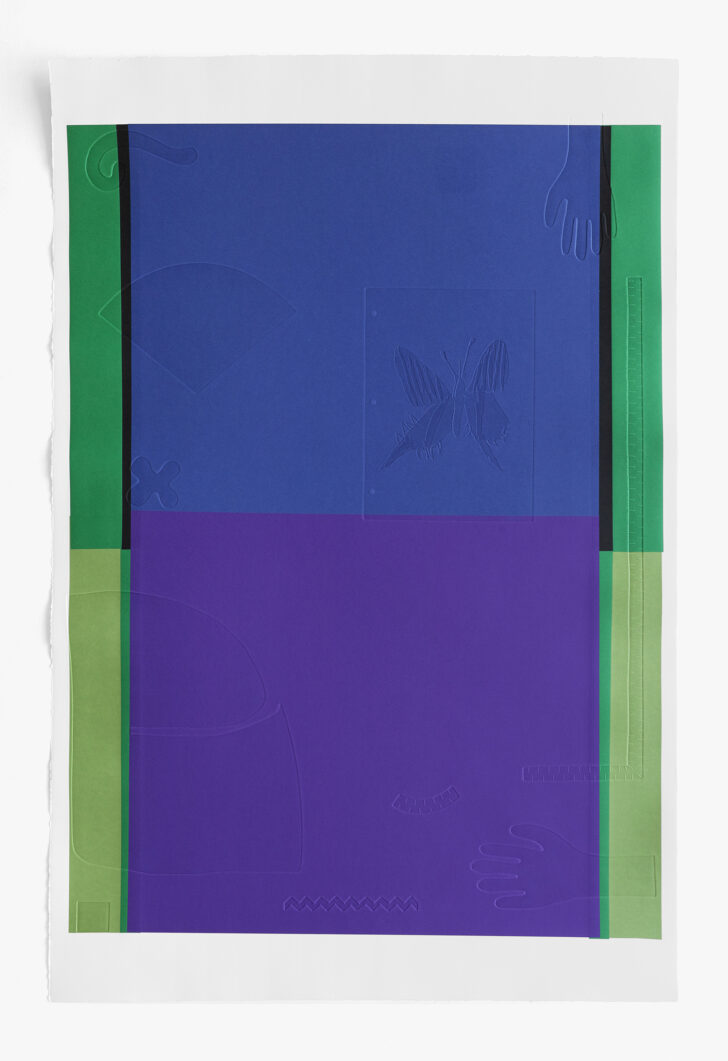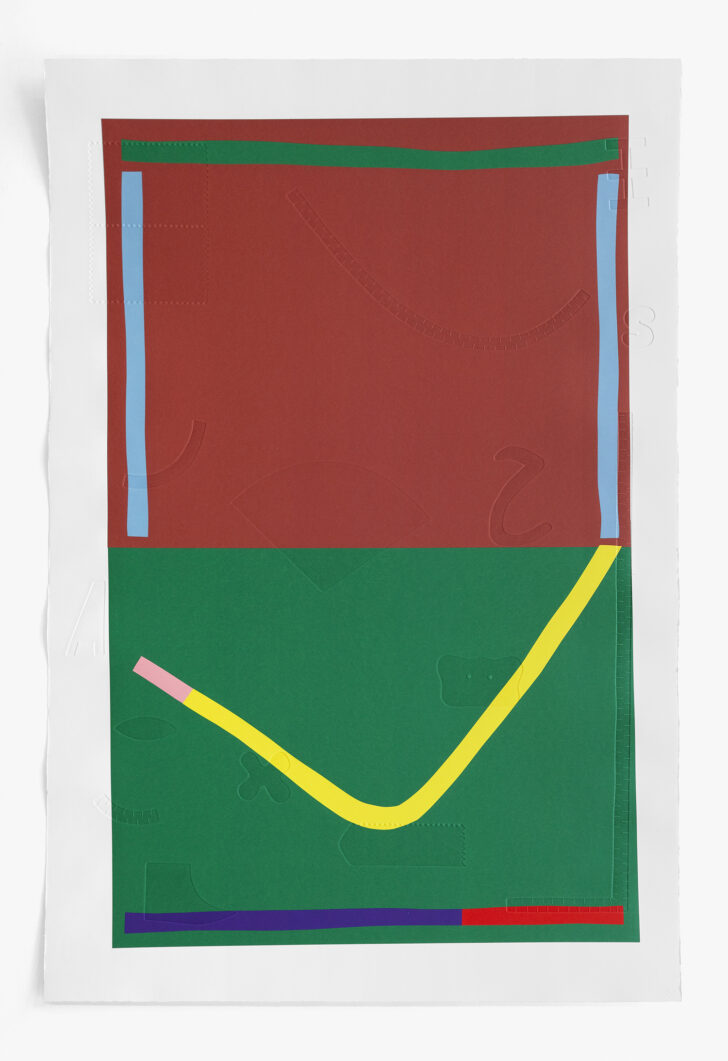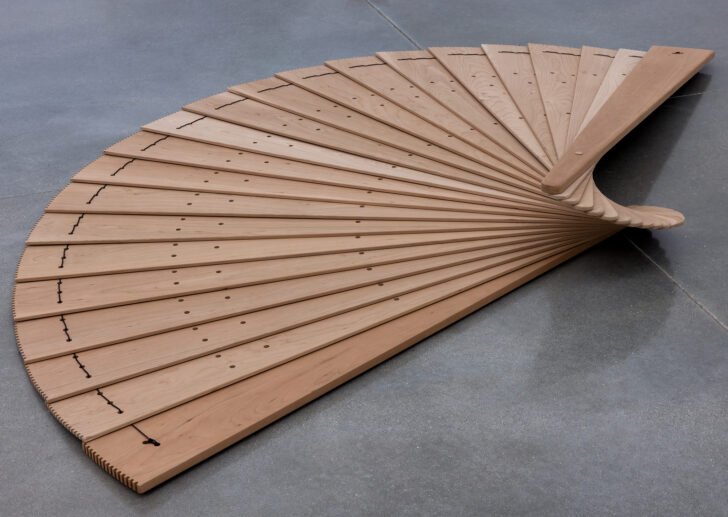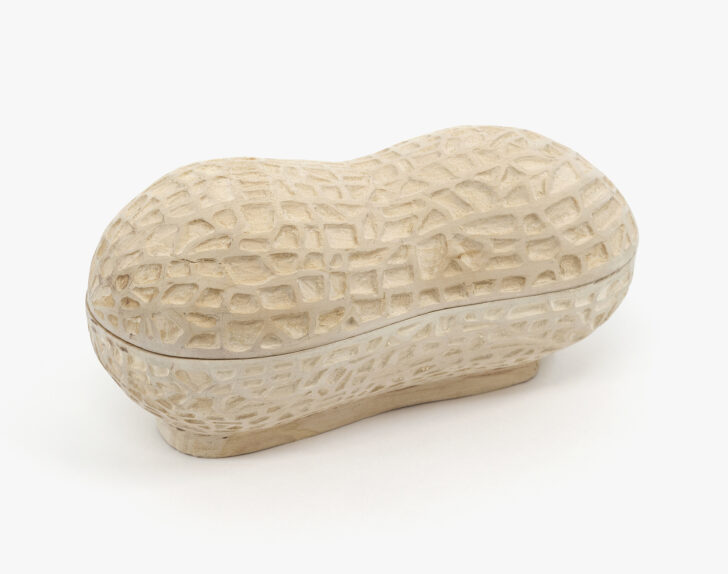 We will truly never pass up the opportunity to showcase oversized foods, and we are also big Elizabeth Atterbury fans, so lucky for us that the two converged in the artist's latest solo exhibition at Mrs. gallery in Queens. Consisting of a series of beautiful, tennis court–inspired monotype prints, two sculpted wood fans, and a hand-carved peanut, the exhibition is on view until March 12.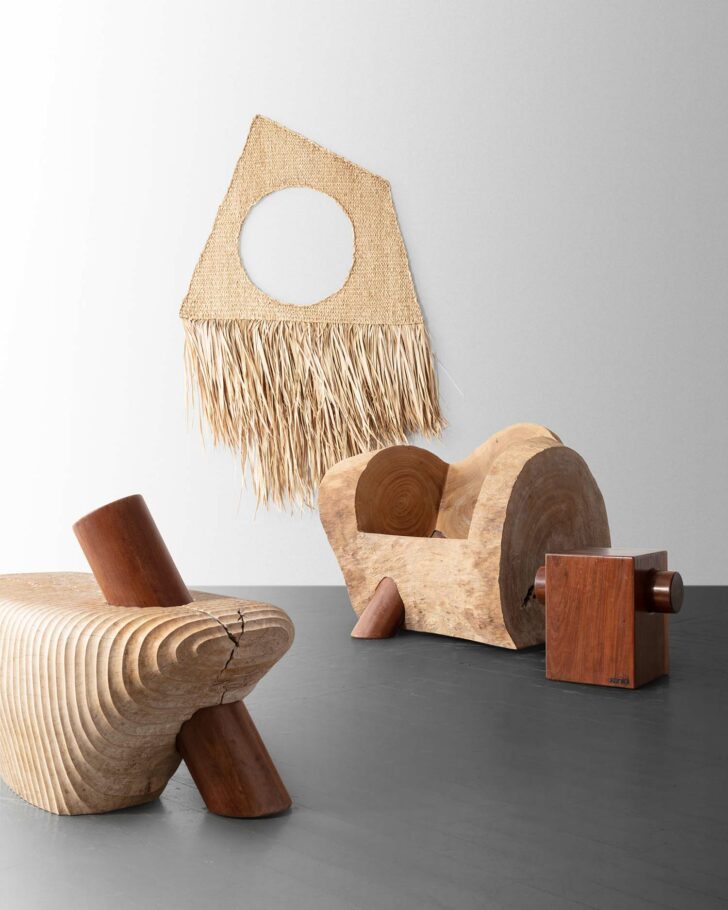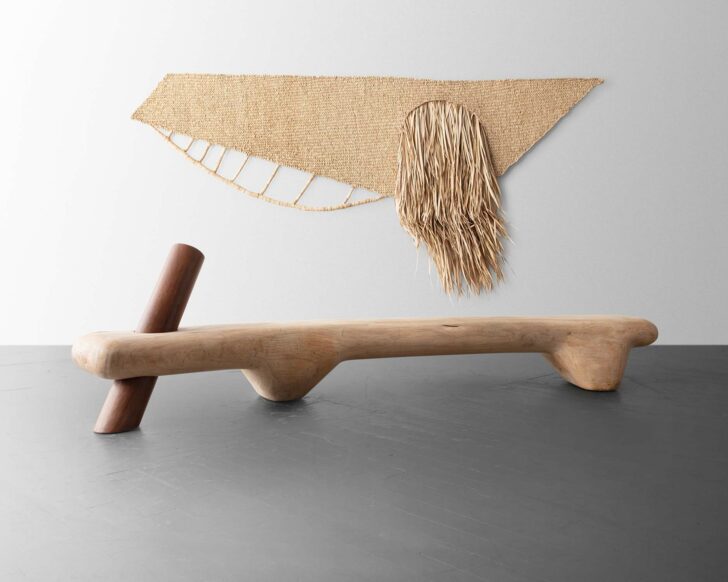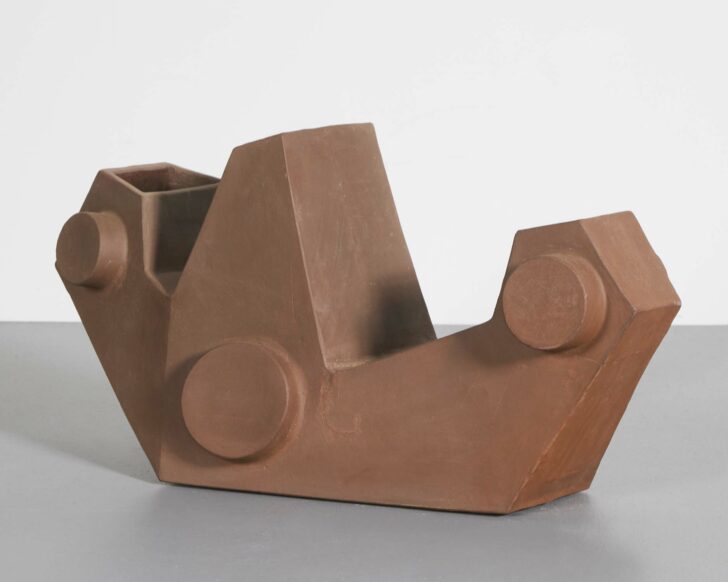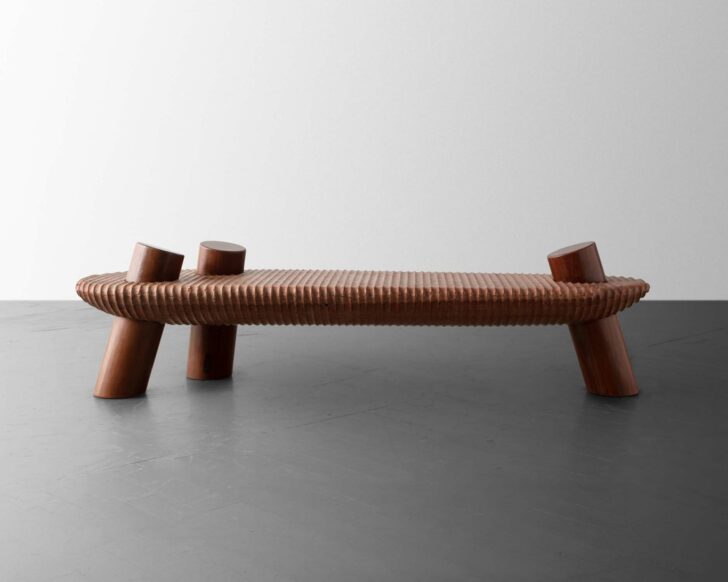 We're used to the Tribeca gallery R & Company featuring work by Brazilian designers, but they're usually legends, like Lina Bo Bardi or Sergio Rodrigues. R's latest exhibition, however, features the 43-year-old, Rio-born designer Zanini de Zanine, who often employs ipê wood in his work, salvaged from demolished homes originally designed by his father, José Zanine Caldas. We especially love the wall hangings, made from the cane of tucum palm trees. Photos by Joe Kramm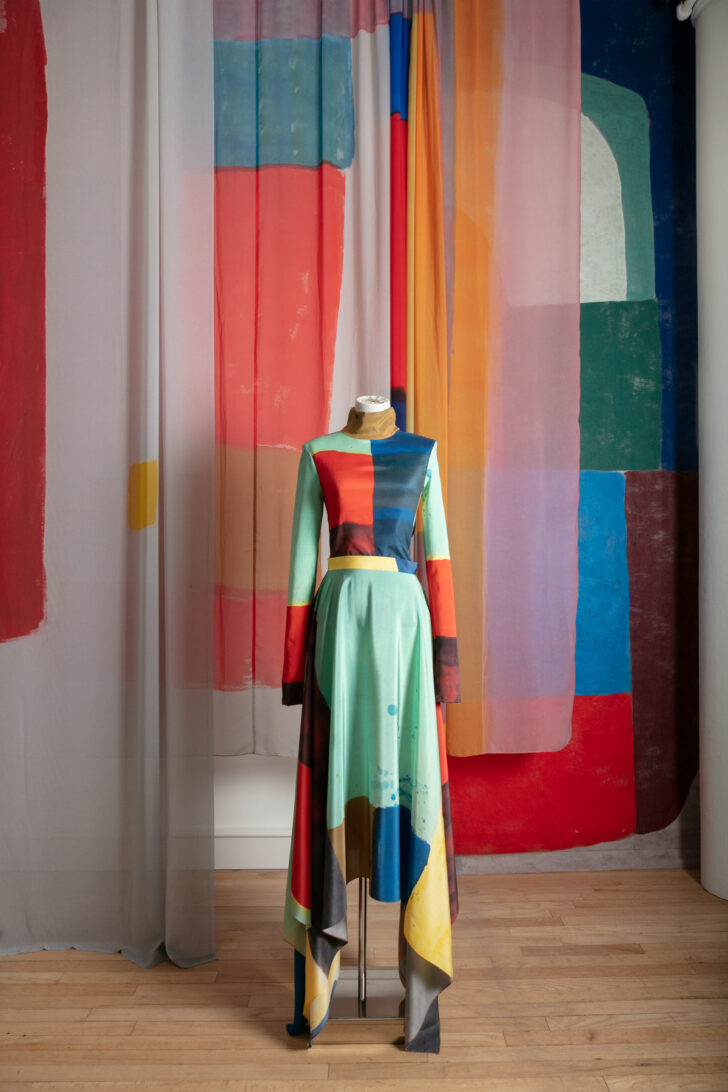 For a new installation at the new New York ARIAS flagship, fashion designer Nina Sarin Arias is presenting a collection inspired by the work of artist Anna Kunz and tapping Kunz to create hand-painted textiles and large-scale paintings, creating a fully immersive, saturated color experience.
Discoveries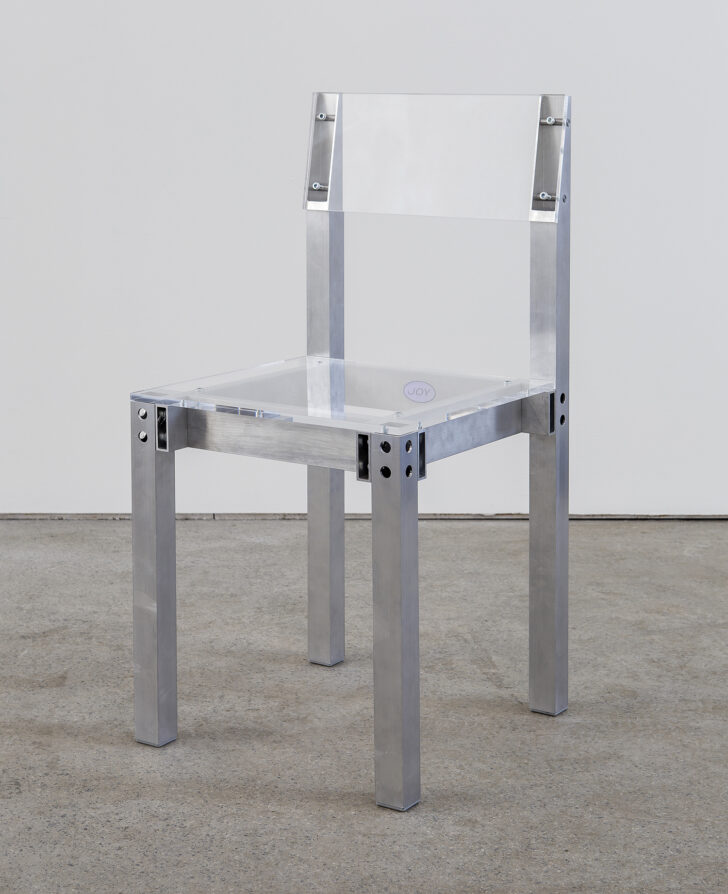 At the sadly curtailed Stockholm Design Week, Swedish designer Fredrik Paulsen soft-launched his new furniture brand, called JOY. The first product is 20-piece, limited-edition raw version of a silhouette Paulsen's been playing with for years, this one made from untreated aluminum and recycled acrylic. Later this month the brand will debut colorful chairs, tables, and shelves that can all be flat-packed and shipped worldwide.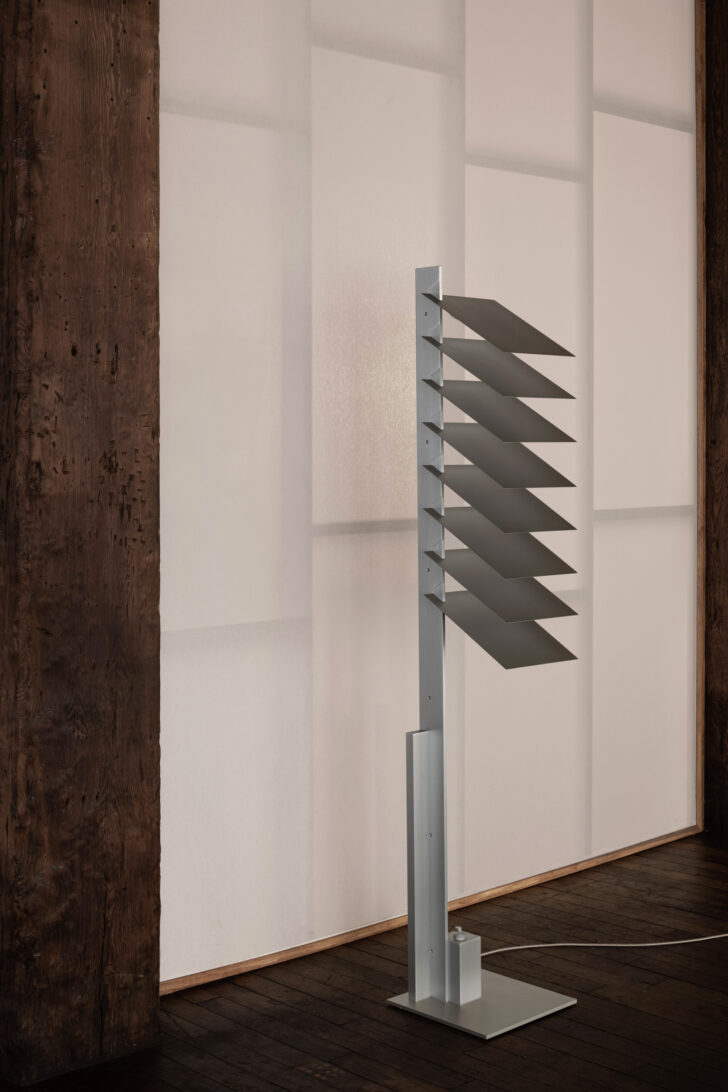 Somehow we missed this extremely cool, very industrial light that Pelle launched at Design Miami this year. Made from precision-milled aluminum parts, it acts as a wonderful counterweight to their other launch — a floor-to-ceiling mirror made from cast-cotton flowers.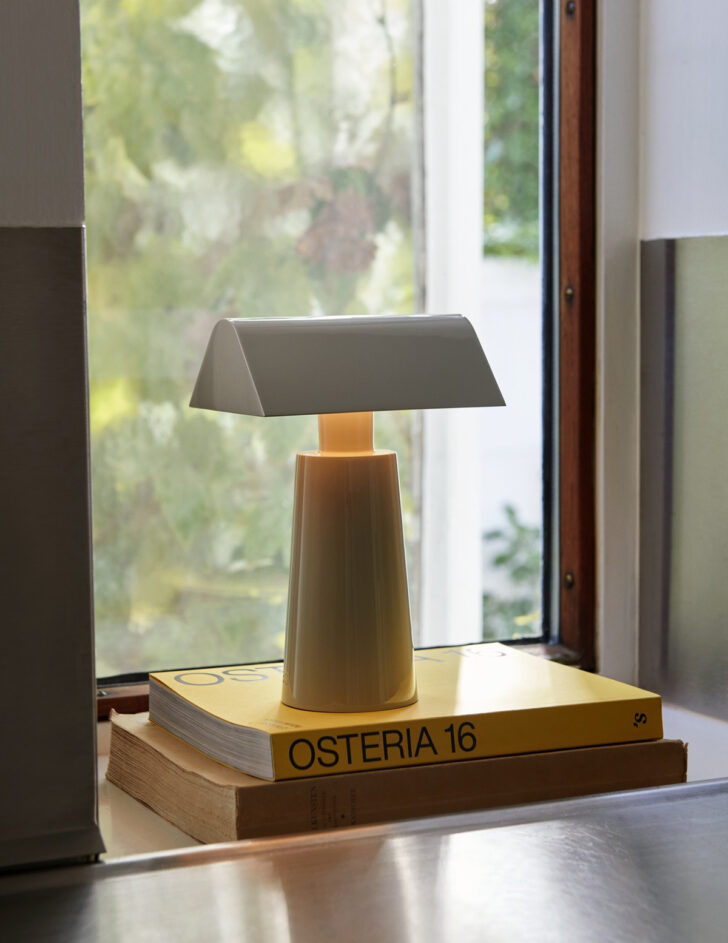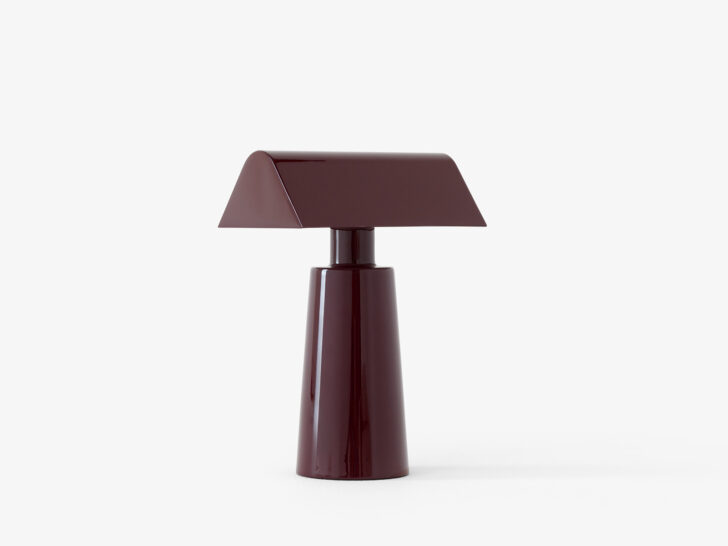 Matteo Fogale's new lamp for &Tradition has such a wholesome and nerdy inspiration point, we can't help but love it. In response to the increasingly blurred lines between work and home, Fogale updated the silhouette of the classic green bankers' lamp often found in libraries. Called Caret, it's named after the V-shaped mark used in proofreading.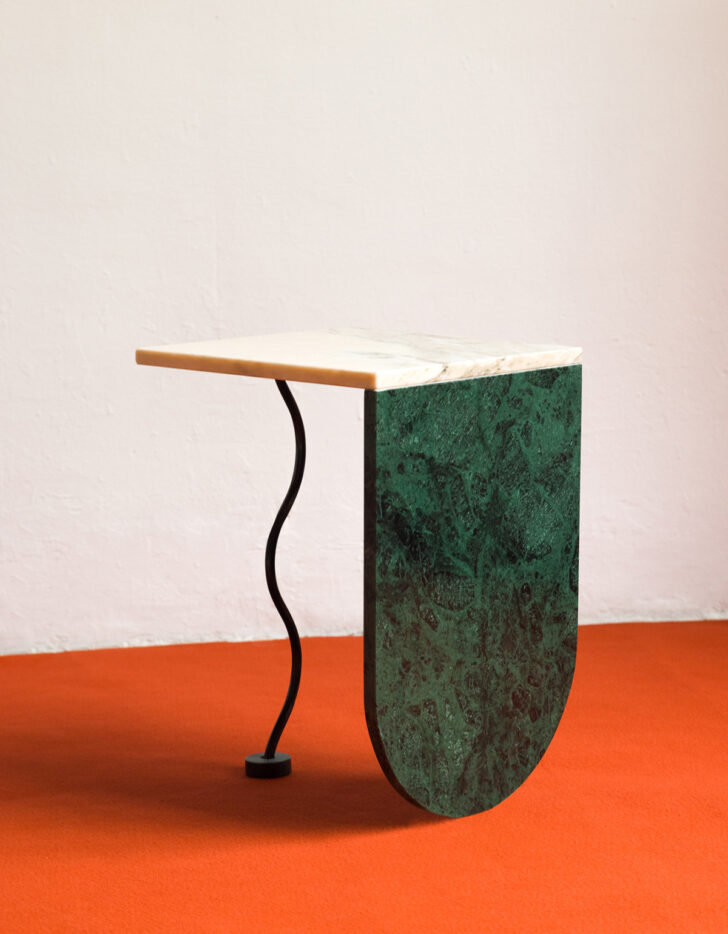 The Barcelona-based studio Les Eines recently released this squiggly-legged table, and we're very into the mix-and-match marble vibe.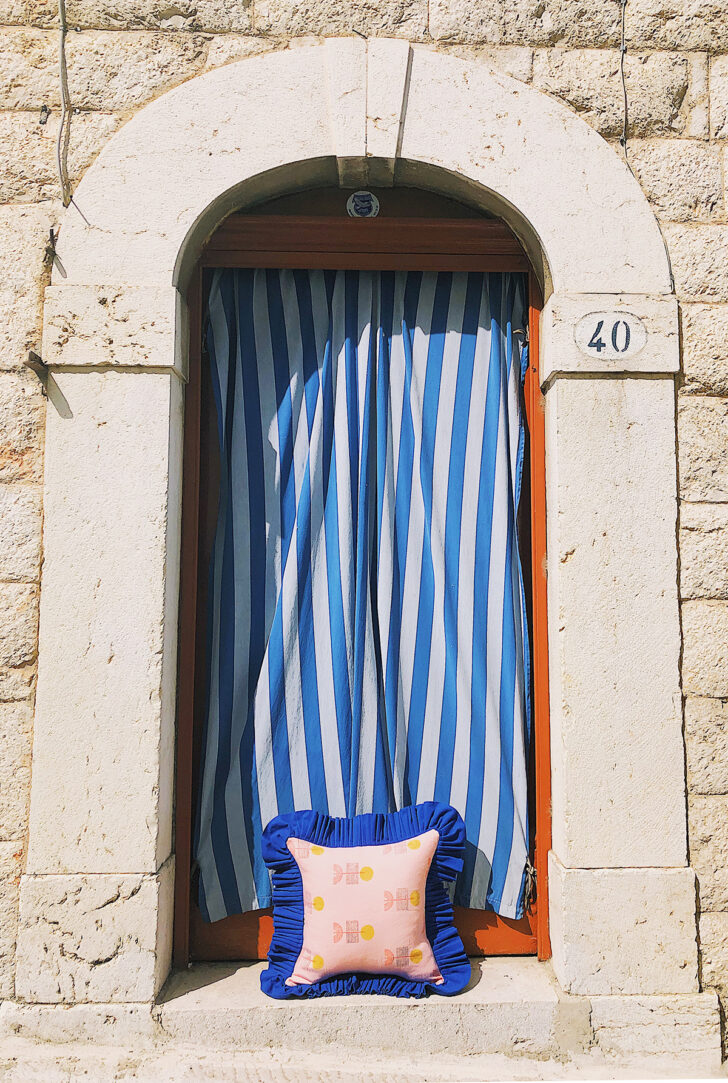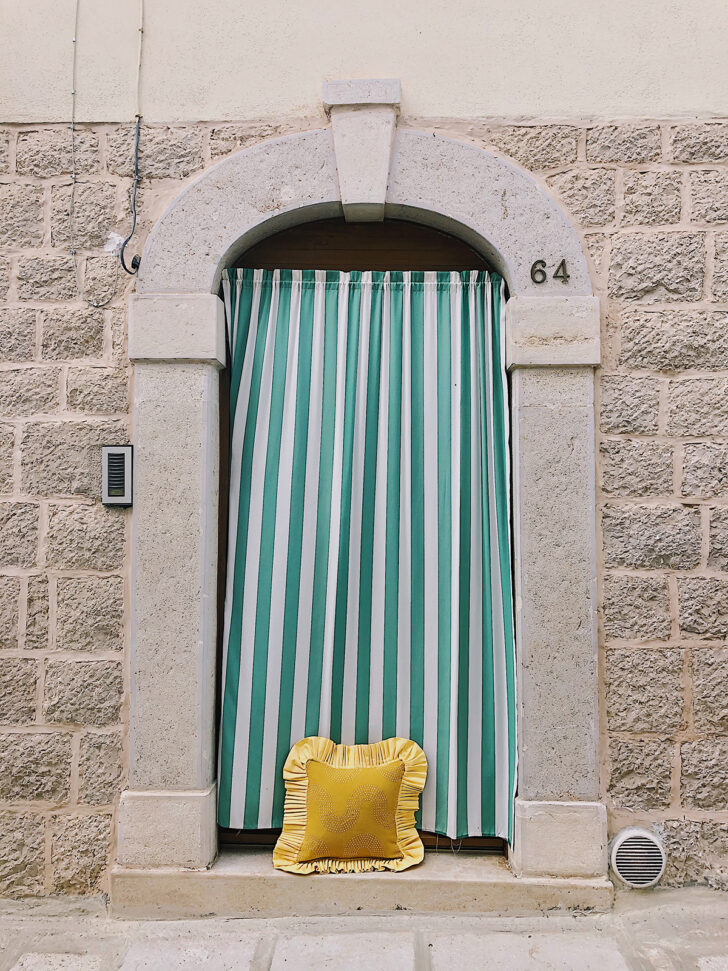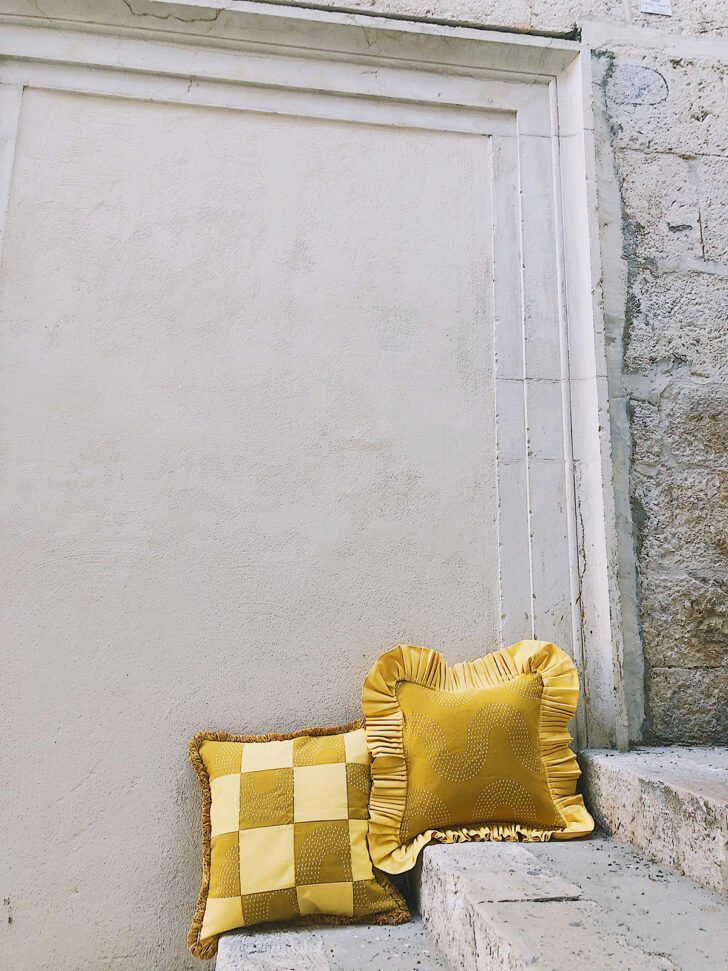 We were first introduced to Paboy Bojang's extremely cute ruffled pillows via this article in Vogue last year, and we're so happy the designer, a Gambian refugee seeking asylum in Italy, found his perfect American match in Lily and Hopie Stockman, the sisters behind LA's Block Shop. Together the two have made a limited edition of cushions that combine Indian hand-block printing with Bojang's colors, ruffles, and craftsmanship. "Connecting over Instagram during lockdown in their respective cities of Los Angeles and Naples, the two studios bonded over their shared love of Rococo design, 80's decor maximalism, and outlandish color combinations."
Interiors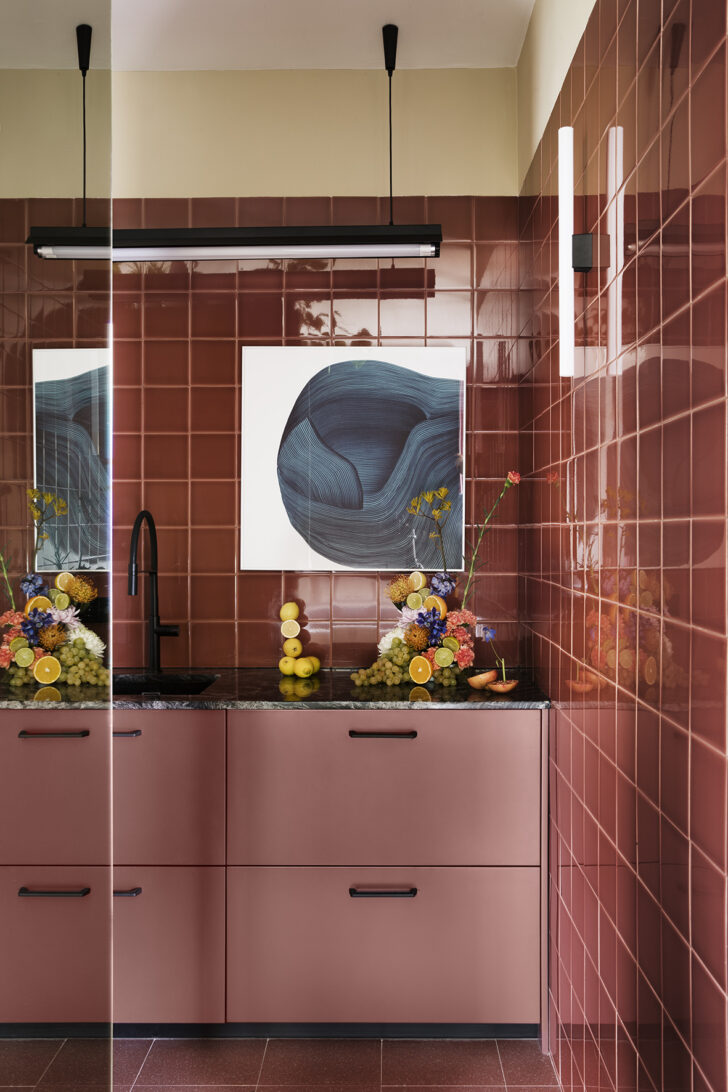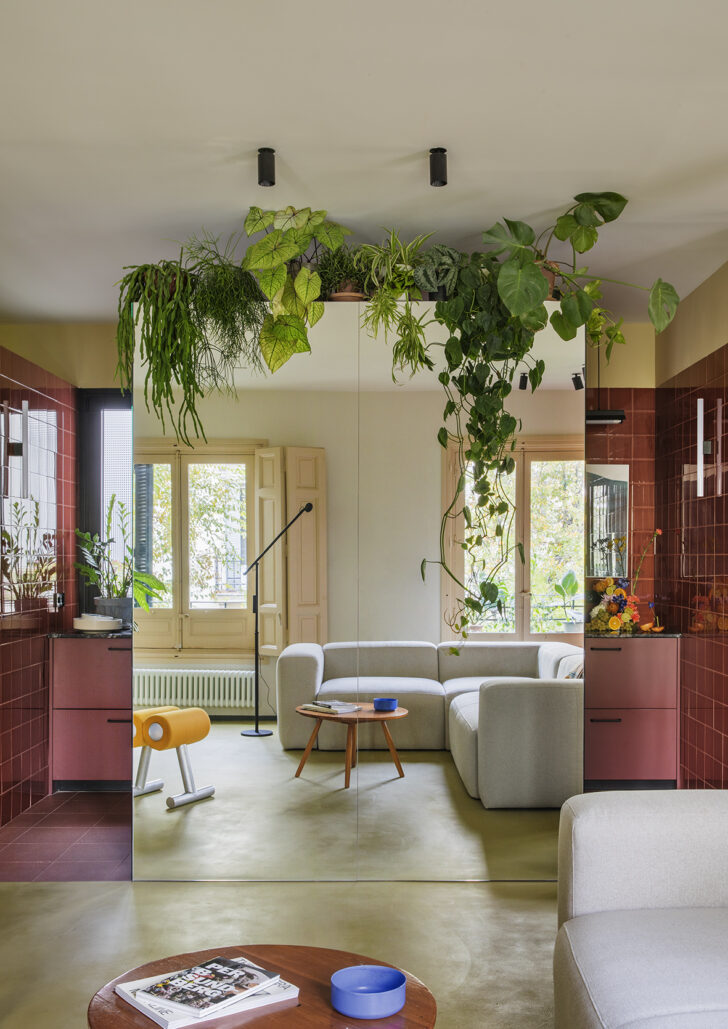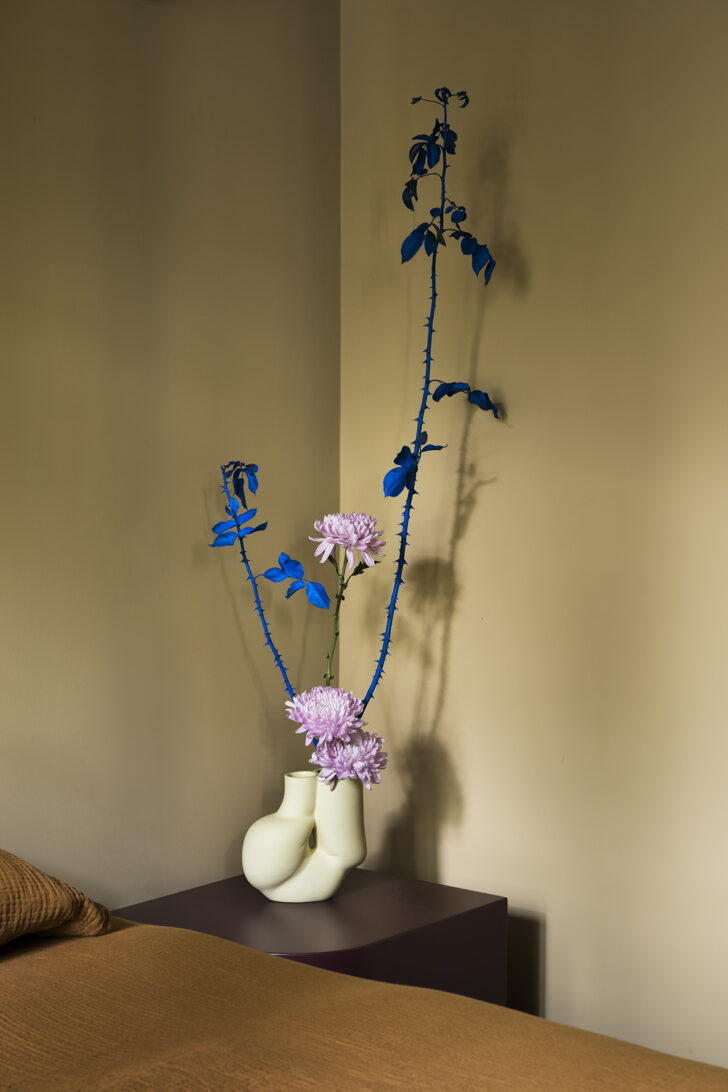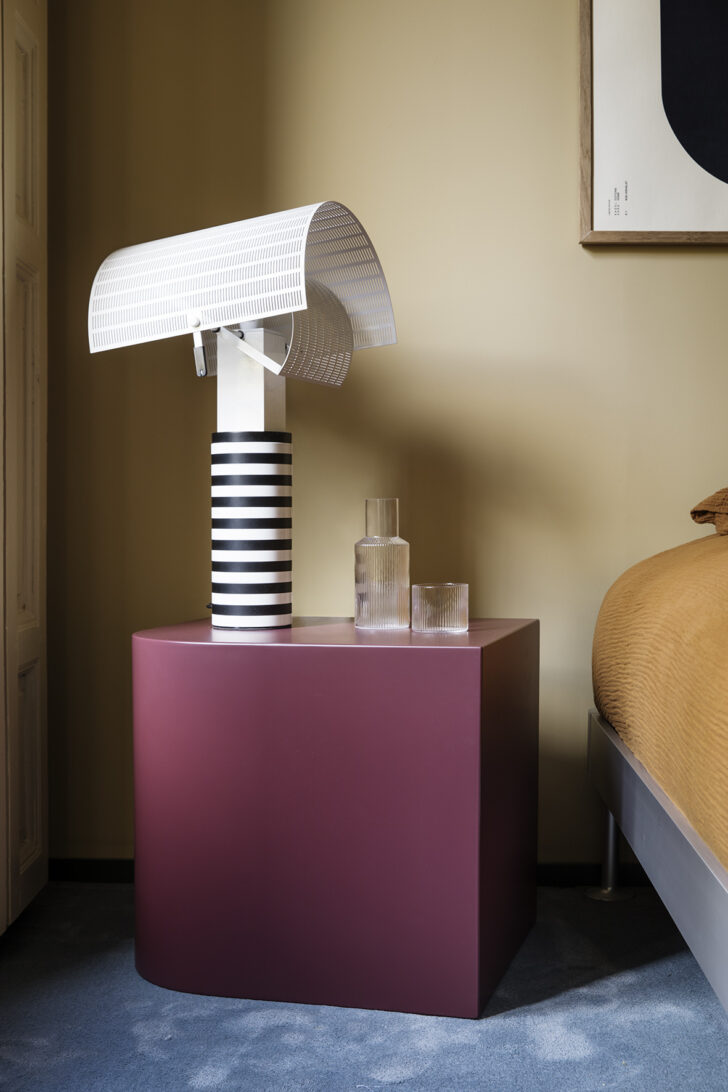 Great palette in this Madrid interiors project by EstudioReciente but the standout feature here is the mirrored wall that partially separates the kitchen from the living room. Love the way bits of wine-colored tile are peeking out and playing nicely with the lime mortar floor.