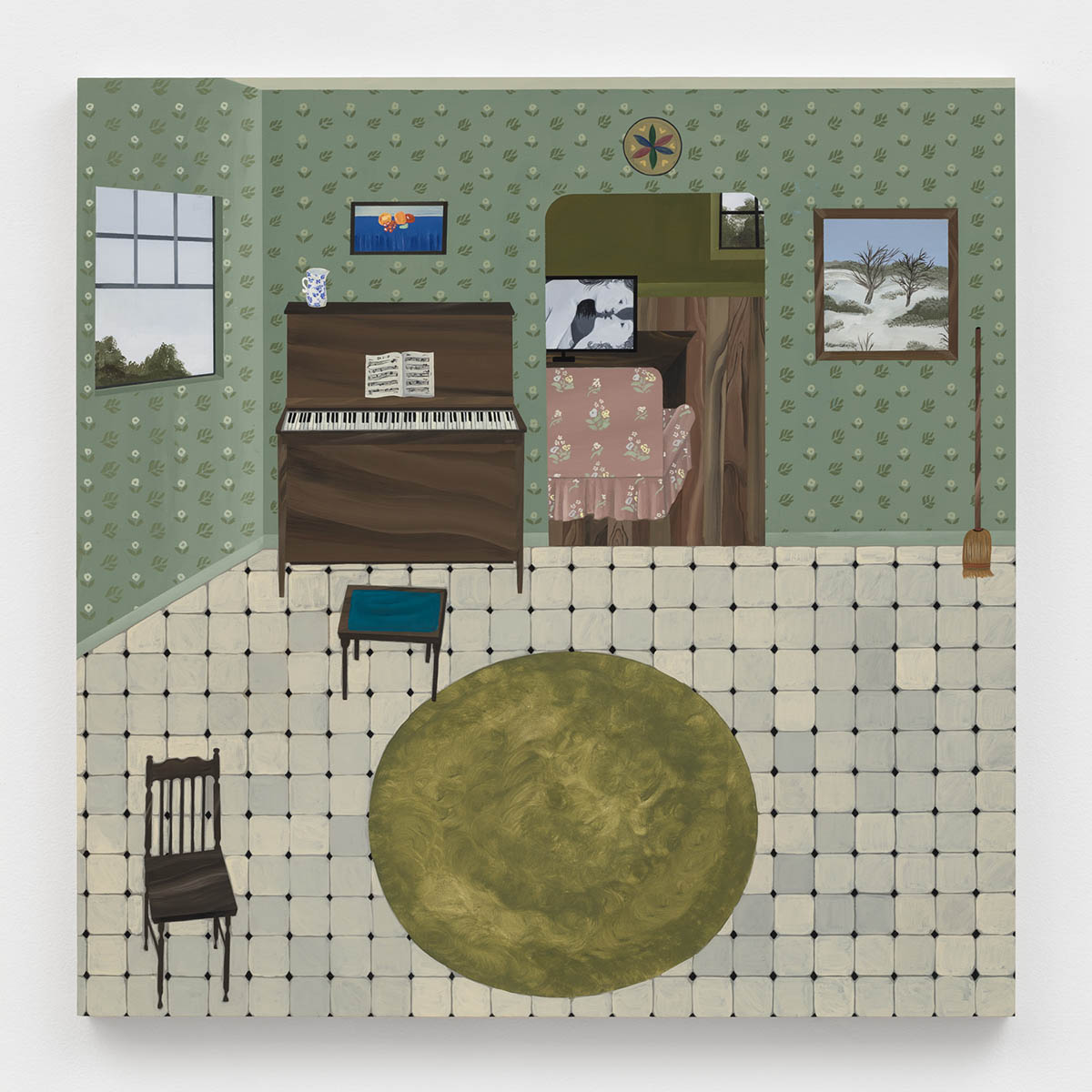 A weekly Saturday recap to share with you our favorite links, discoveries, exhibitions, and more from the past seven days. This week: a recap of this year's excellent but small Frieze New York, a designer whose cherry-wood pieces recall Matisse as a woodworker, and an exhibition that captures Alvar Aalto's earliest life and works.
Frieze New York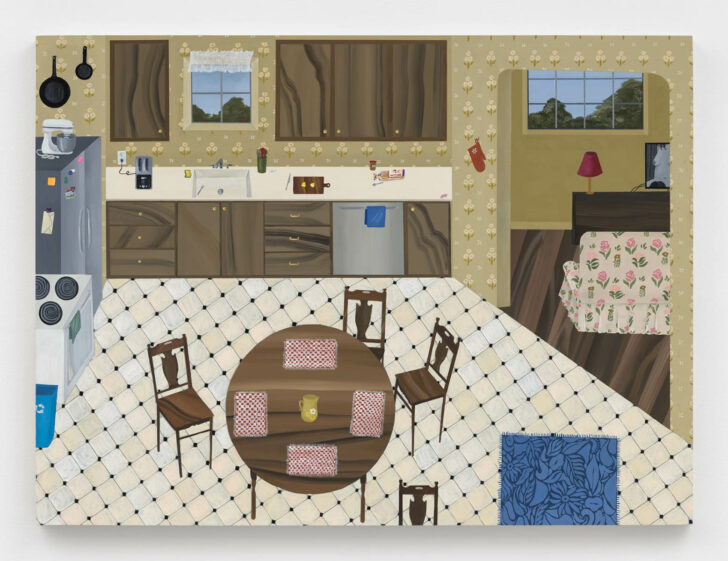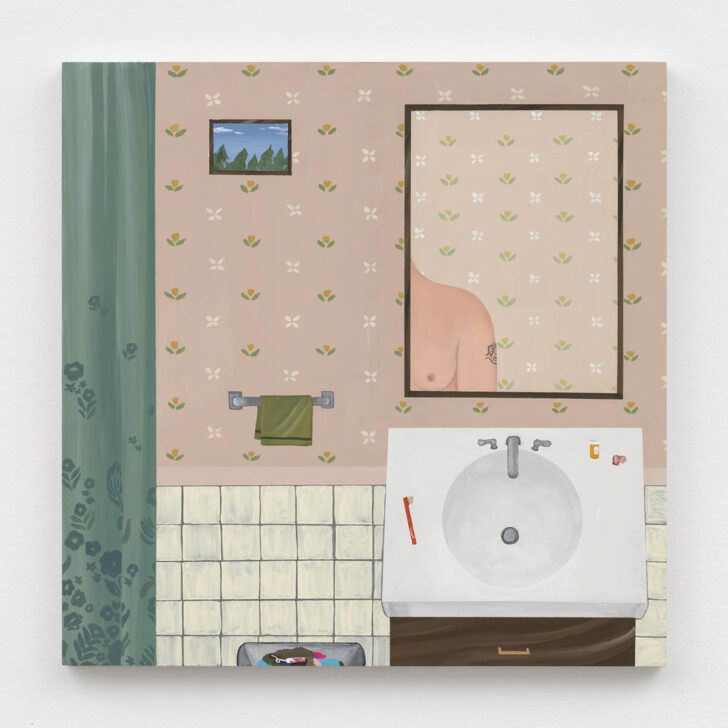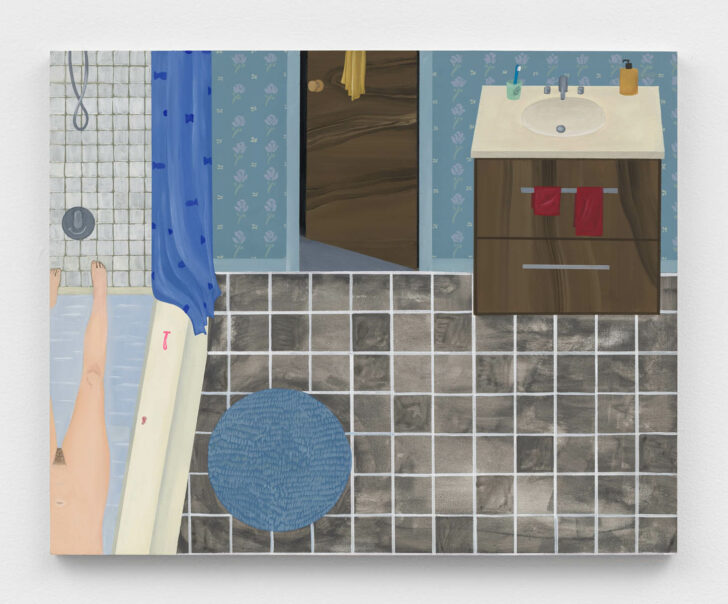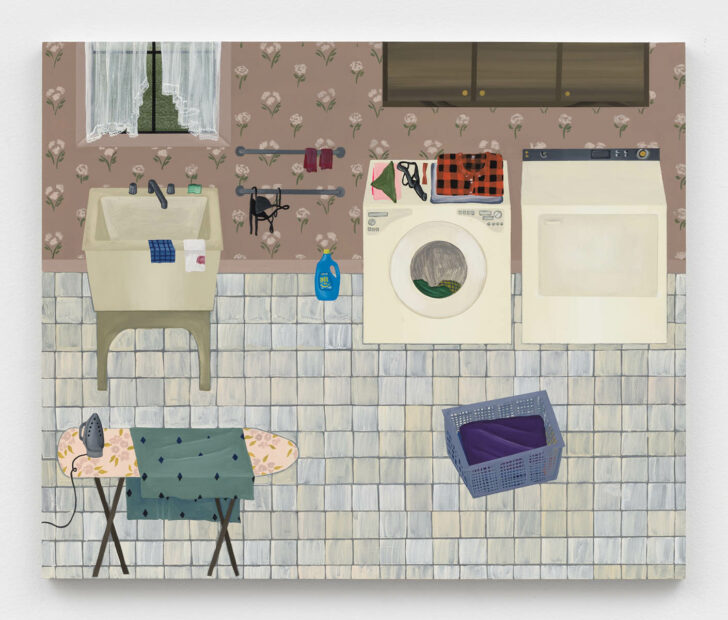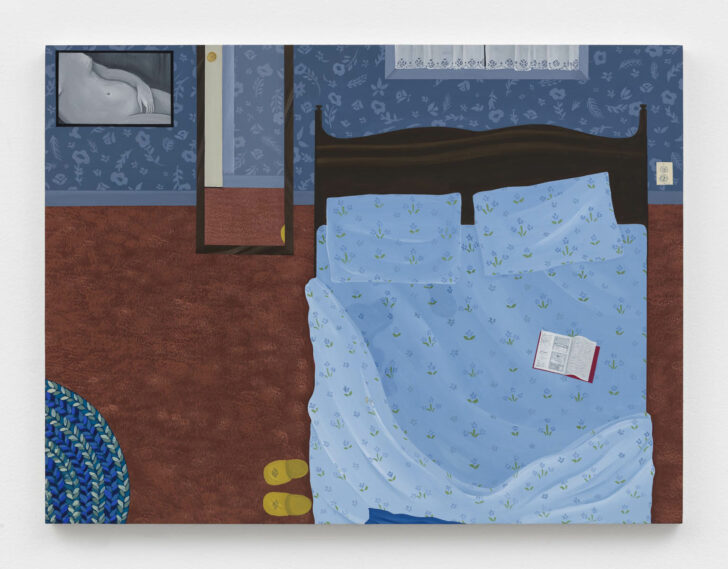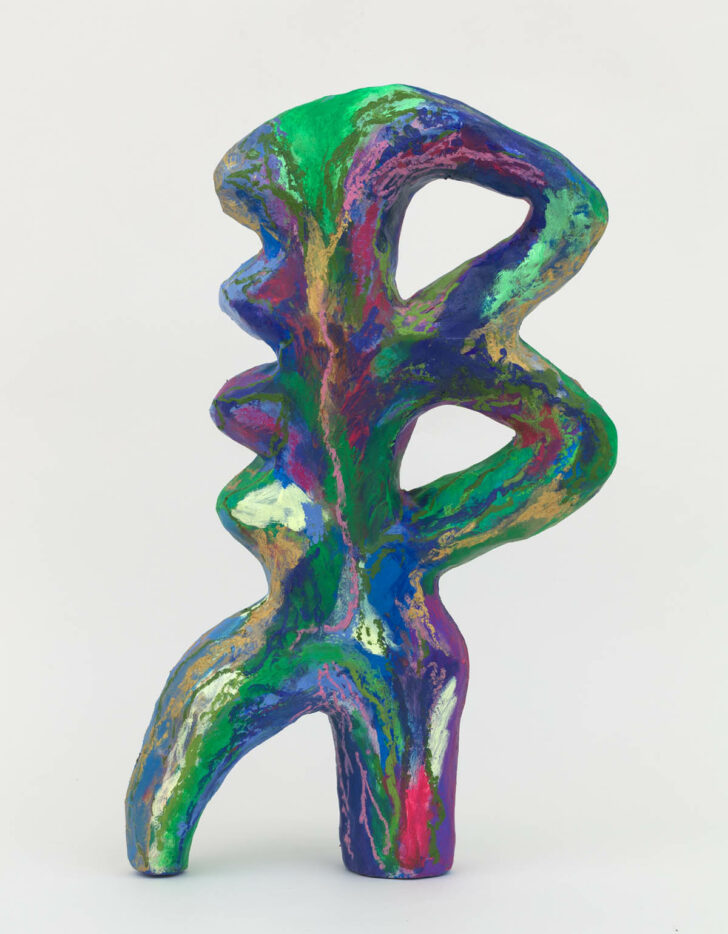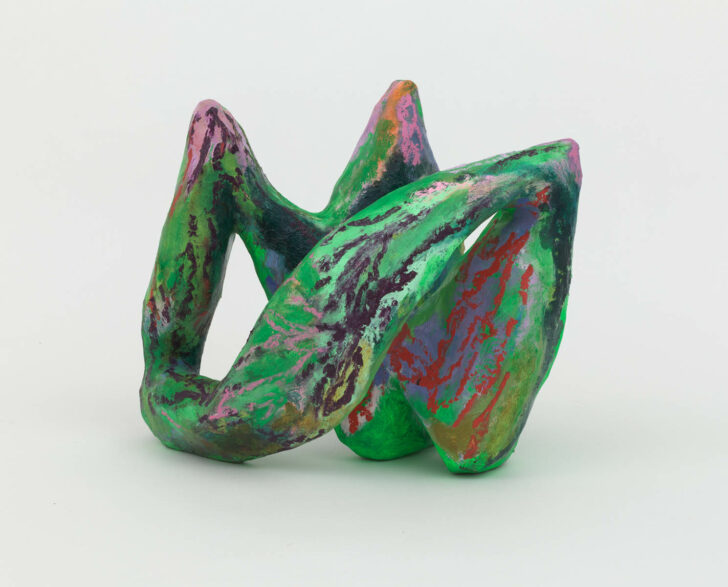 The joint presentation at Rachel Uffner of Anne Buckwalter and Bianca Beck was a favorite. Beck presented carved wood sculptures with graffiti-like markings in brash colors while Buckwalter's precise domestic paintings, with their occasional half-rendered naked bodies, reminded us of Becky Suss with a more sexual bent.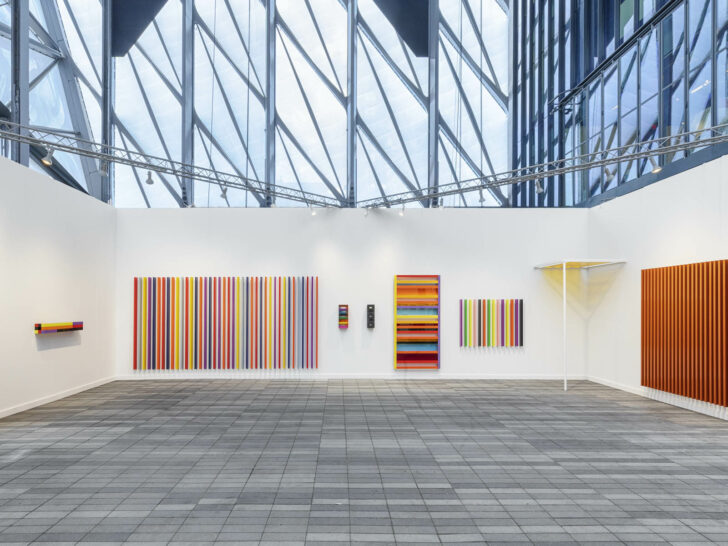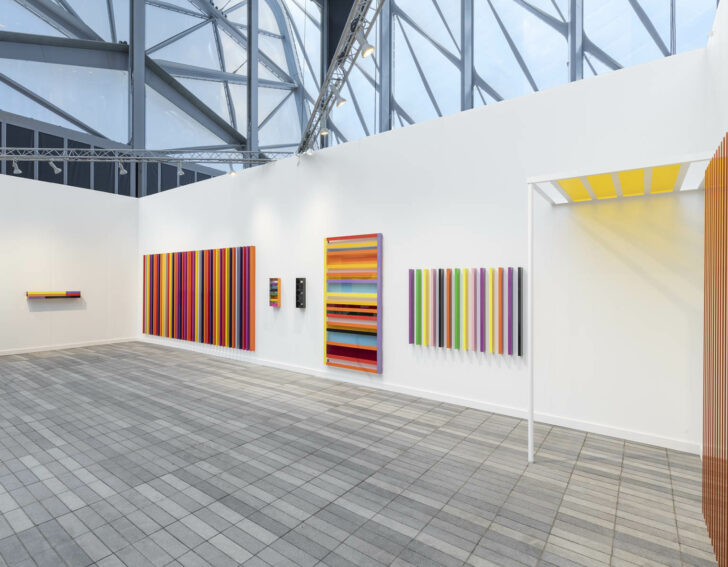 Casey Kaplan presented a group of pieces by Liam Gillick, who transforms industrial materials you might find in a corporate environment or public space, like powder-coated aluminum and Plexiglas, into minimalist installations. You can read his works as a comment on social constructions — of identities and ideologies — but you can also bask in their color and their almost musical quality.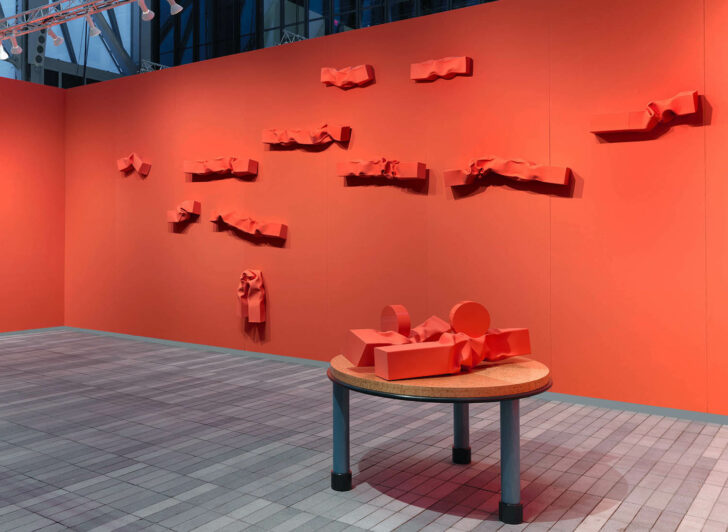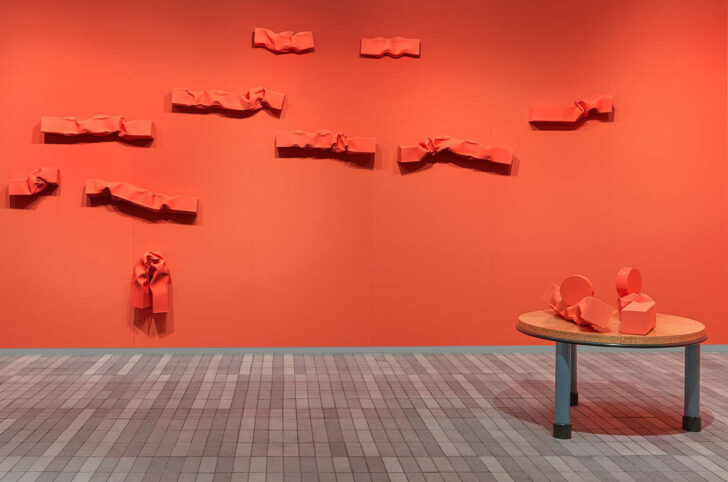 Carol Bove's solo exhibition of new sculptures at David Zwirner's booth had us marveling at how she manages to make steel tubing look so squishy, malleable, and soft. A couple of pieces were displayed on Sottsass-designed tables, while others, like Spite Marriage (that title!), were mounted to walls of fabric, all in the same shade of orange, a monochromatic environment to challenge your notions of perception.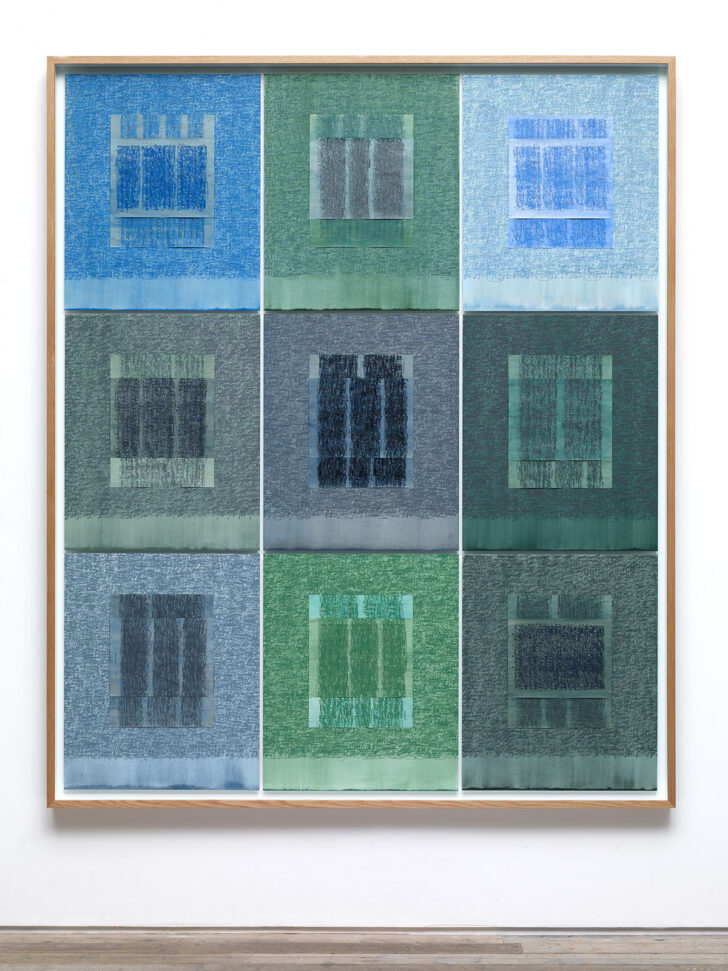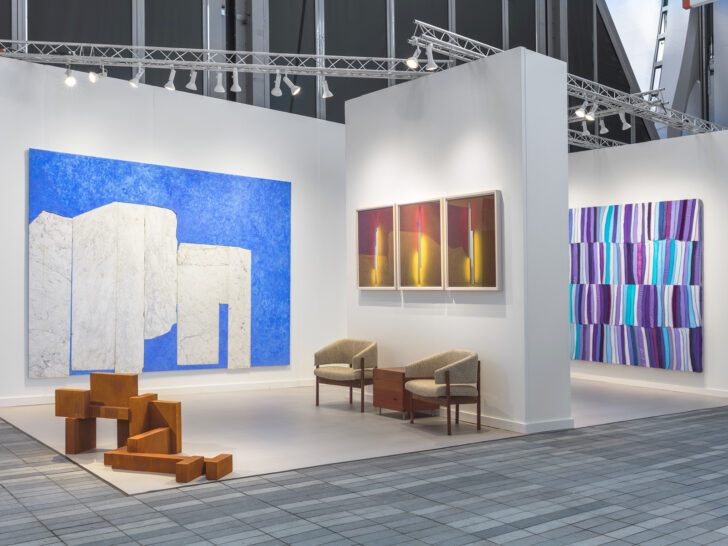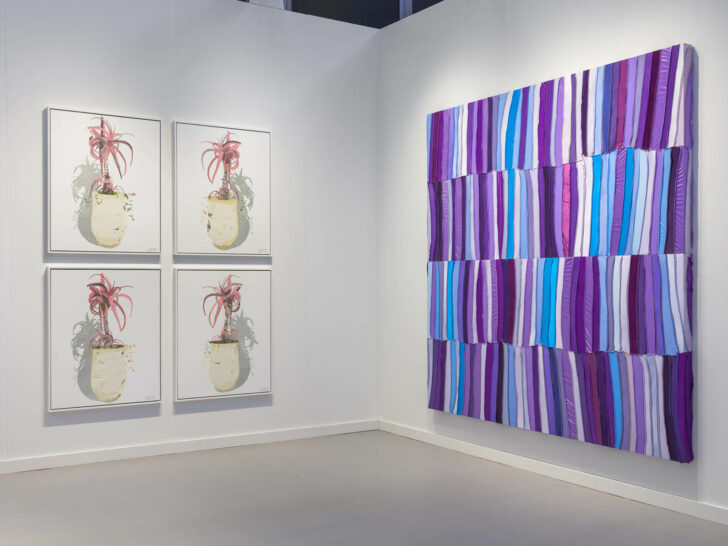 At Sean Kelly, Antony Gormley's sculpture reminded us of a giant, more refined and intricate Cubebot, the wooden puzzle you can manipulate into various human forms. In Sam Moyer's largescale work, marble fragments seemingly float on a blue hand-painted canvas, blurring the boundary between painting and sculpture, while Jose Dávila's triptych of photographs capture images of Dan Flavin pieces in which the fluorescent tubes have been cut out, yet the effect of light remains. In the next room, Idris Khan's collage Adagio in Blue invited close inspection of densely layered bars of music that from a distance look like bars of green and blue; Hugo McCloud created potted plant still-lifes from single-use plastic bags and oil paint; and the gallery introduced the work of Anthony Akinbola, whose stunning multidimensional textile paintings (top) are made from durags. Akinbola will have his own solo show at Sean Kelly in September.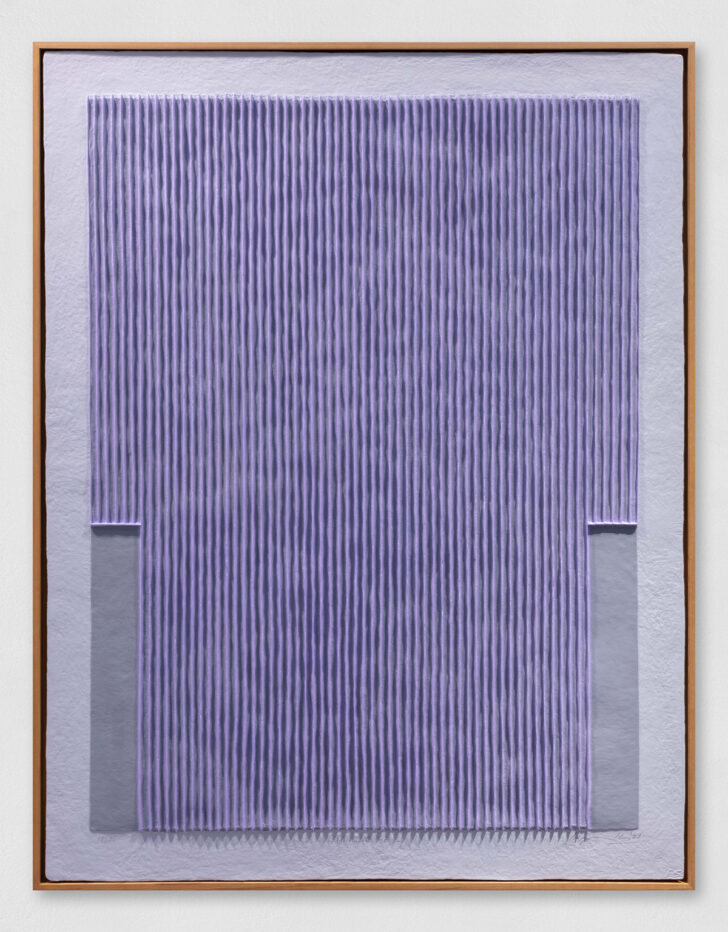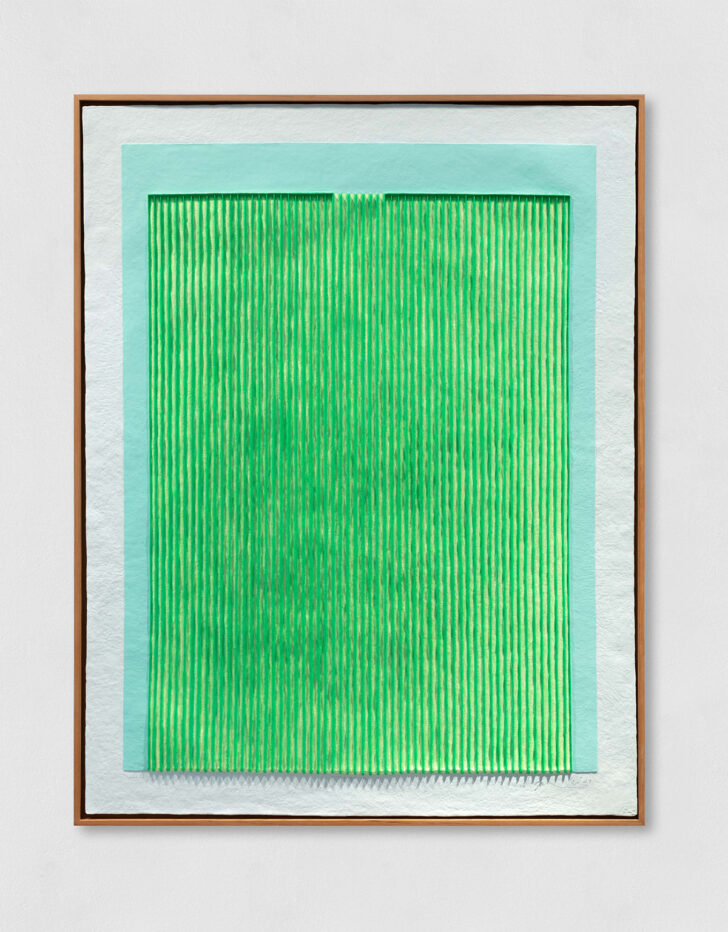 The Tina Kim Gallery featured gorgeous works by 90-year-old artist Park Seo-Bo, a hugely influential figure in Korean contemporary art and a leader of the Dansaekhwa movement, a loose affiliation of Korean painters who used traditional materials and techniques in modern, abstract ways. In the late 60s, Seo-Bo landed on the method that would come to define his style, etching repetitive pencil lines into a monochromatic surface still wet with paint. His Ecriture series, as it came to be known, is meditative in its approach, based on repetition and immersion. Eventually, Seo-Bo began incorporating hanji, a Korean paper handmade from Mulberry tree bark, and adding color to these works that so evocatively concern time and space.
Discoveries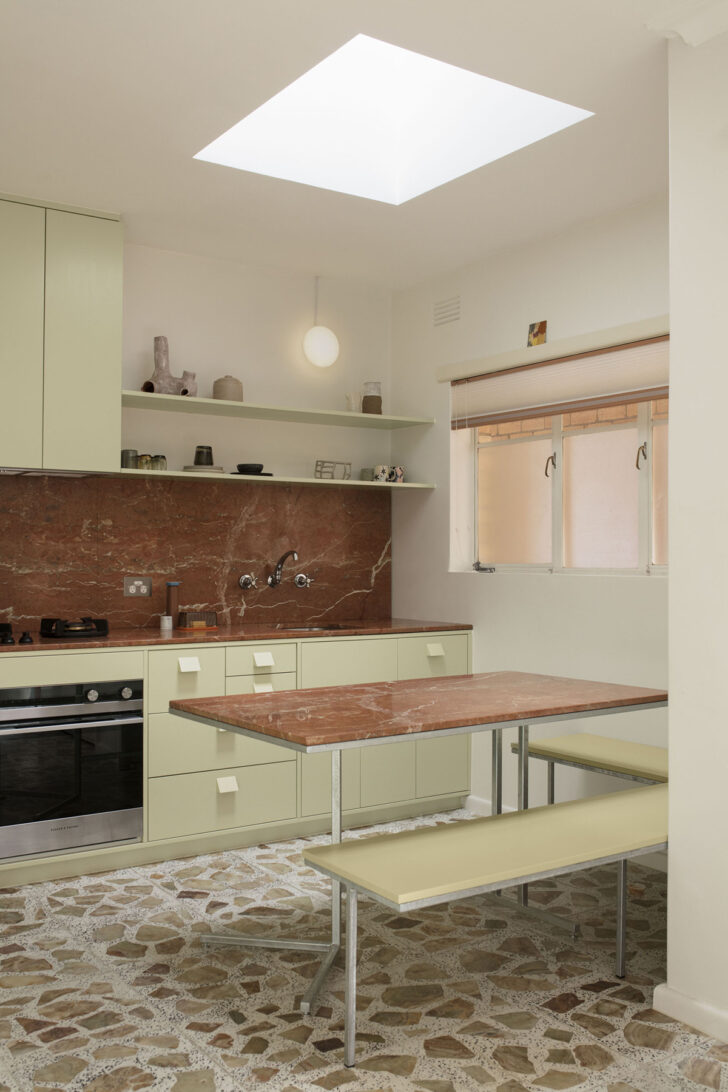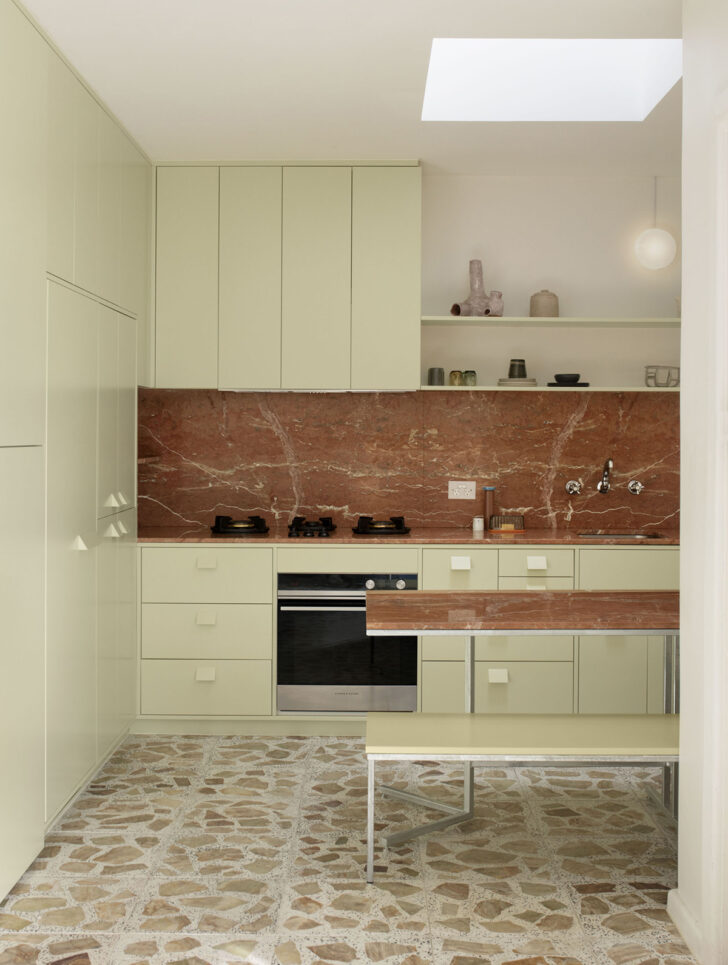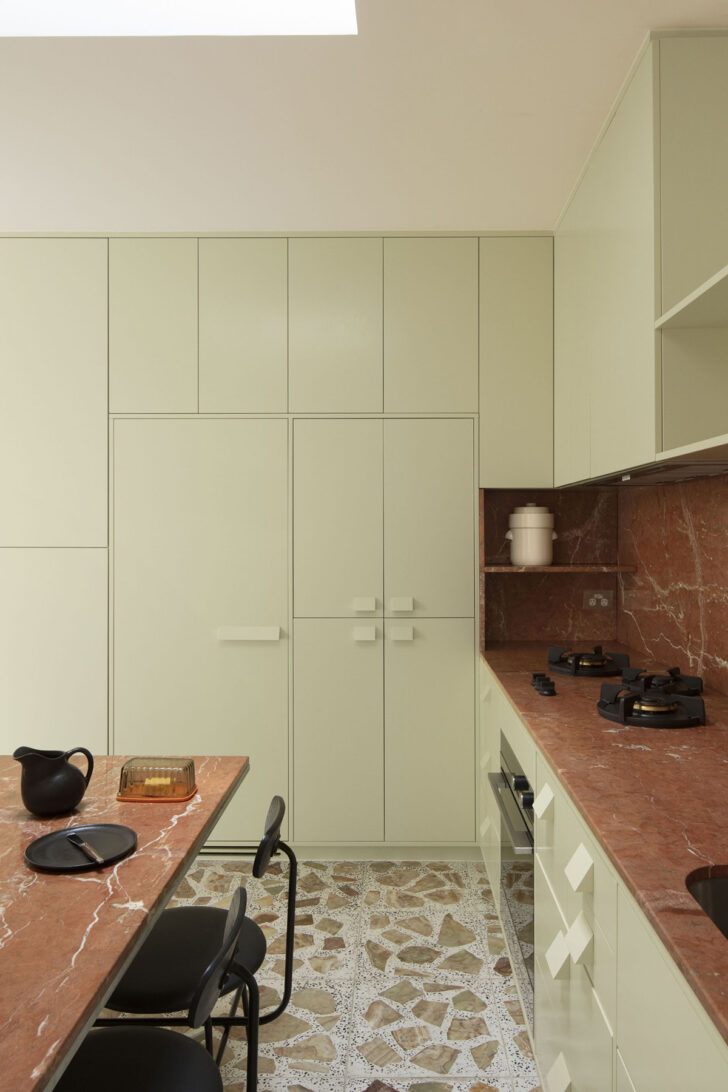 This renovation of a '60s-era, two-bedroom apartment in Melbourne by Murray Barker and Esther Stewart epitomizes the beauty of doing just enough. Preserving the spirit of what was already there — like an original terrazzo floor in the bathroom, which served as a cue for the new tiles in the main space — Barker and Stewart reimagined and reconfigured the kitchen area with airy, pistachio-colored cabinets and earthy, muted red marble counters.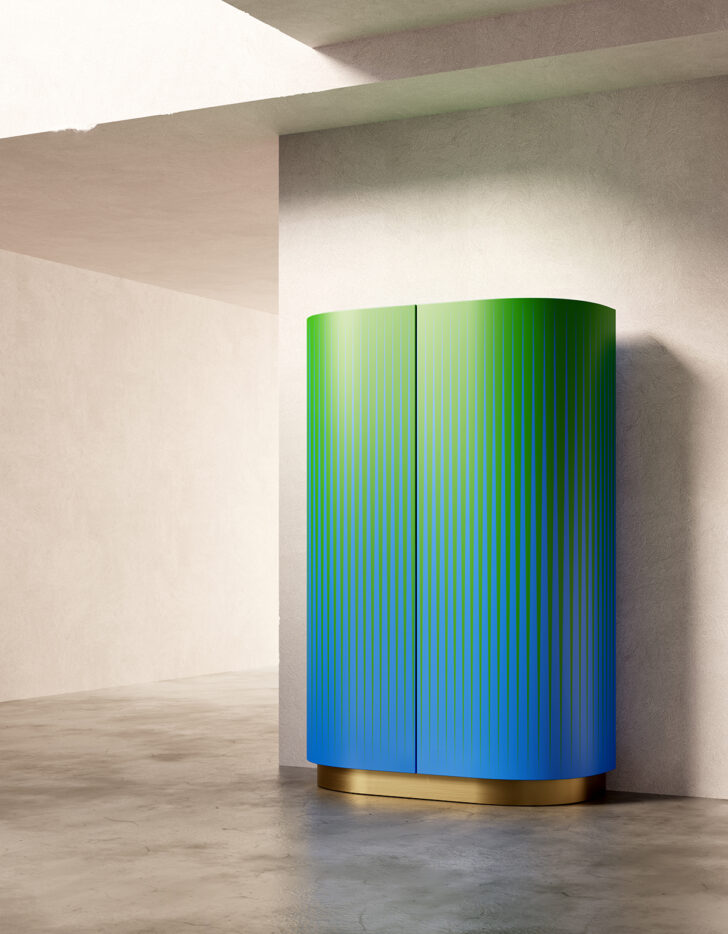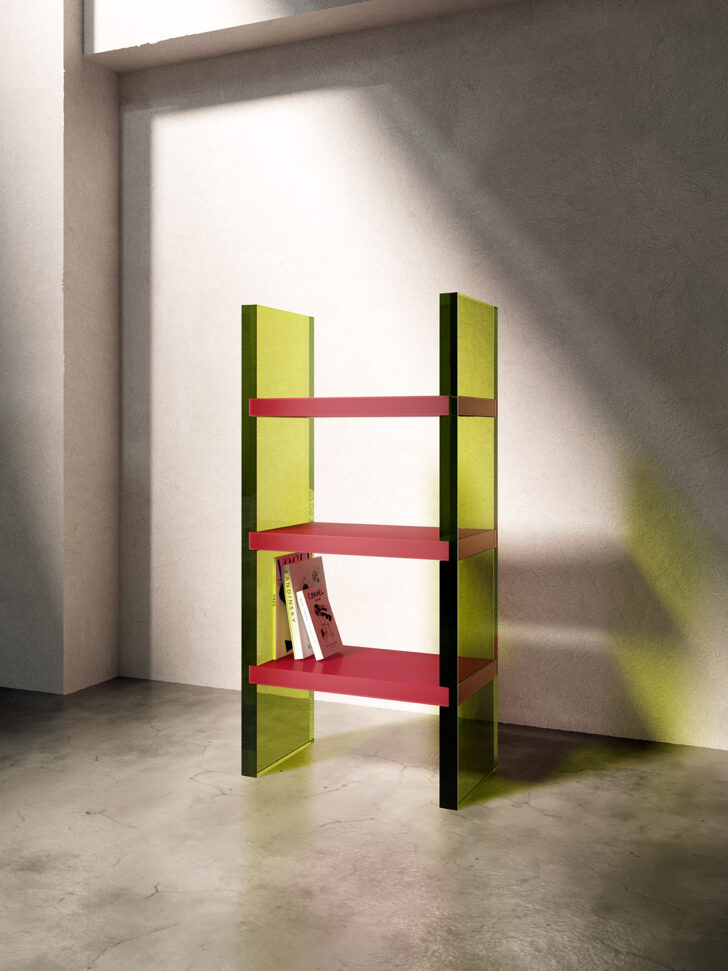 Italian-born, Rotterdam based Lisa Brustolin spent years working in graphic design before making the leap from two dimensions to three, with her first color-driven collection of furniture, "In Transition," which made its debut at Object Rotterdam this month. A resin bookshelf balances weight and transparency, an ombre wood and brass-footed cabinet seems like just the place to keep your most treasured objects, and a mirror of half reflective glass, half opaque surface, is meant to play with space as it leans against a wall.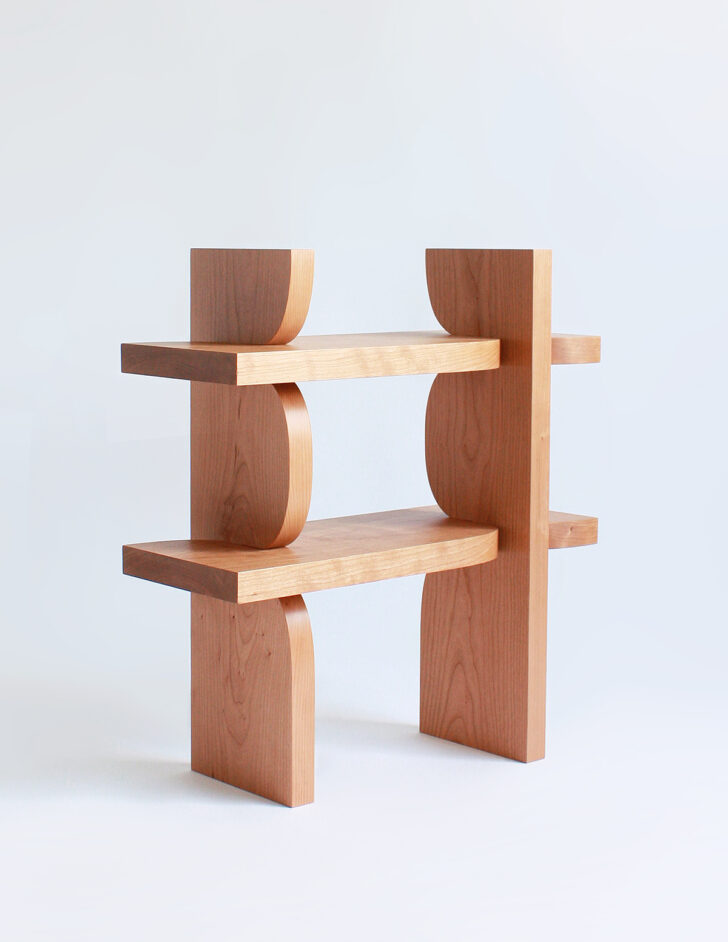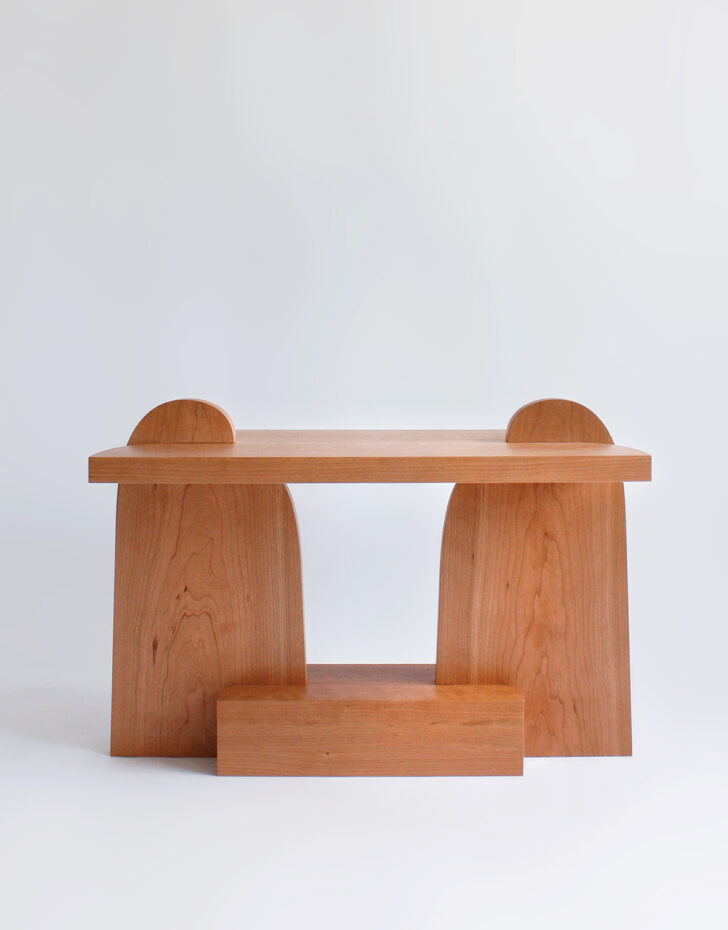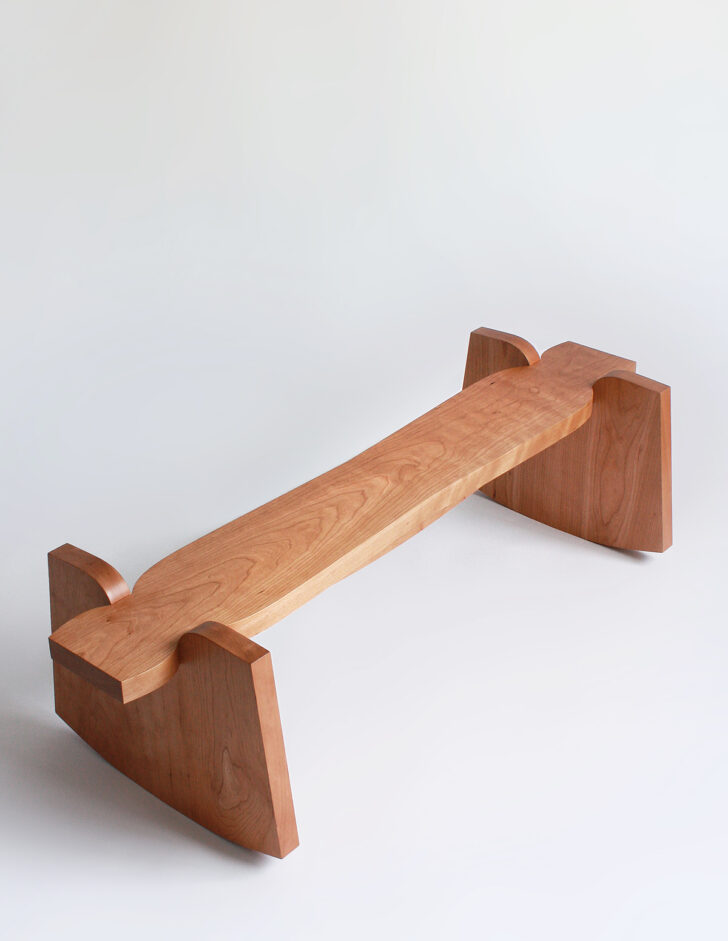 You could look at the work of Maria Tyakina, a designer based in The Hague, Netherlands, as a kind of sensory antidote to a digital world that increasingly deprives us of tactile experiences. Her "Between a rock and hard place" series features a shelf, side table, and bench whose curves call to mind Matisse. Working with shaped planes of cherry wood, Tyakina has pressed and pieced them together to form self-supporting structures that live in the space where furniture and sculpture meet.
Exhibitions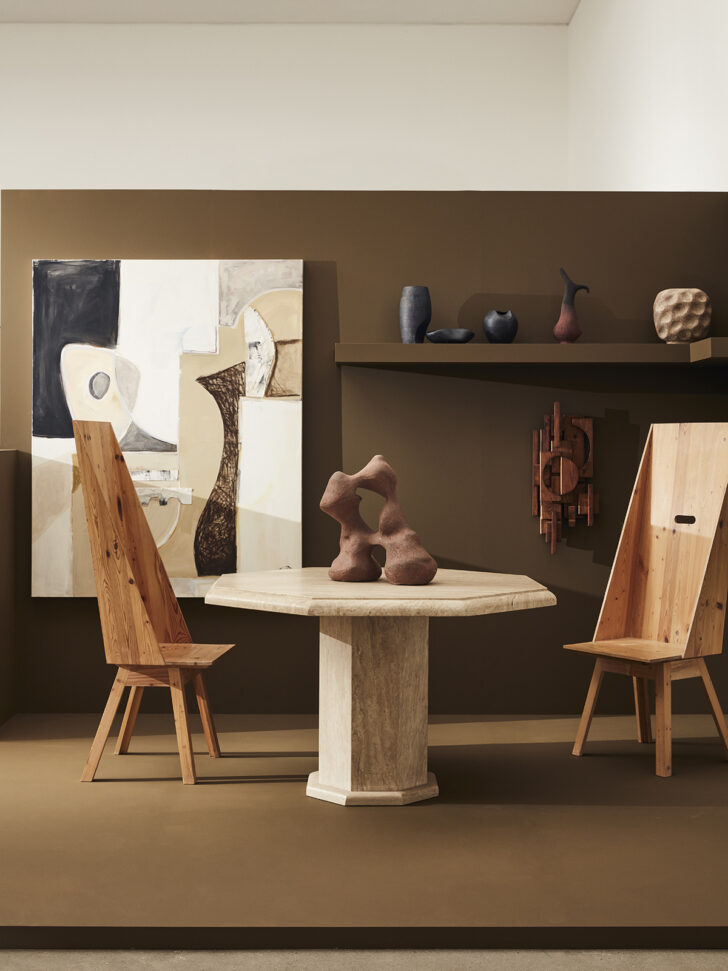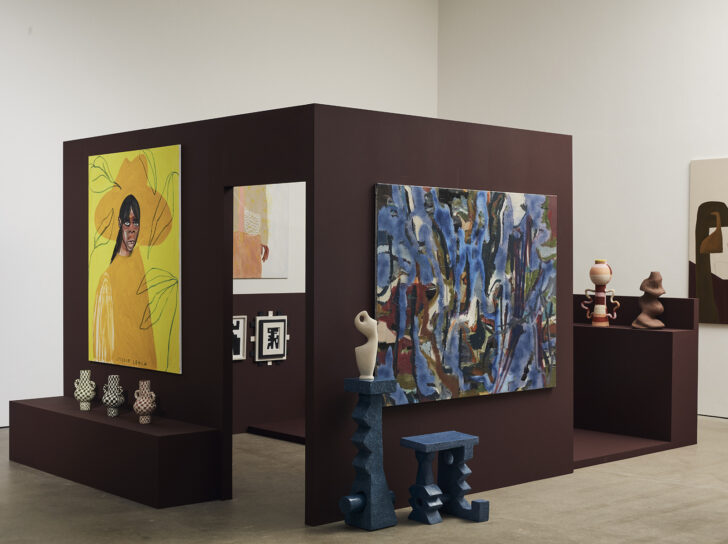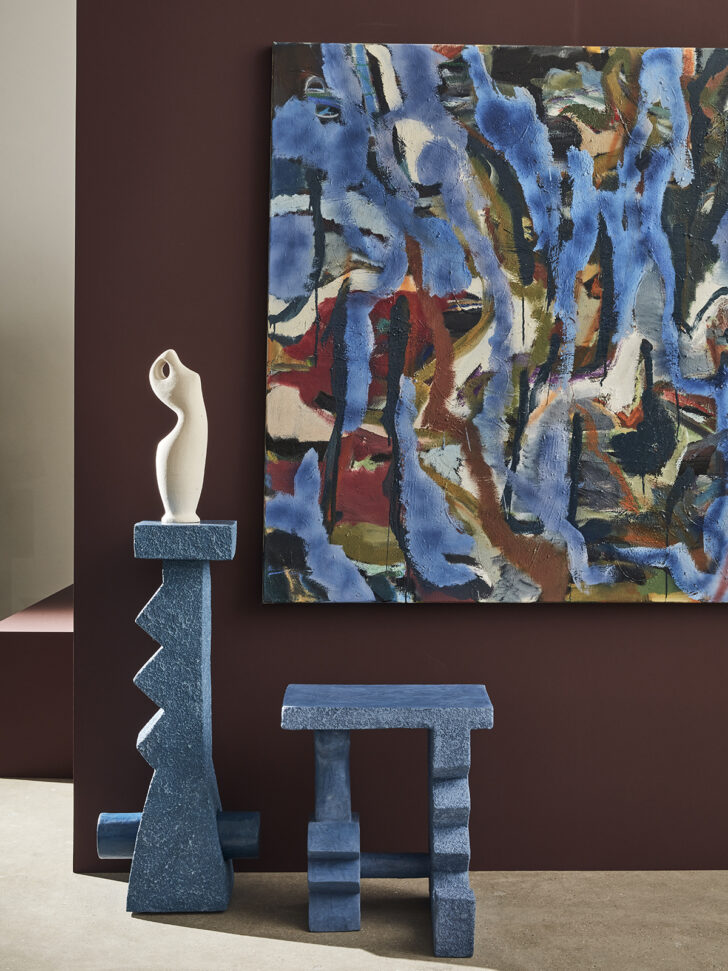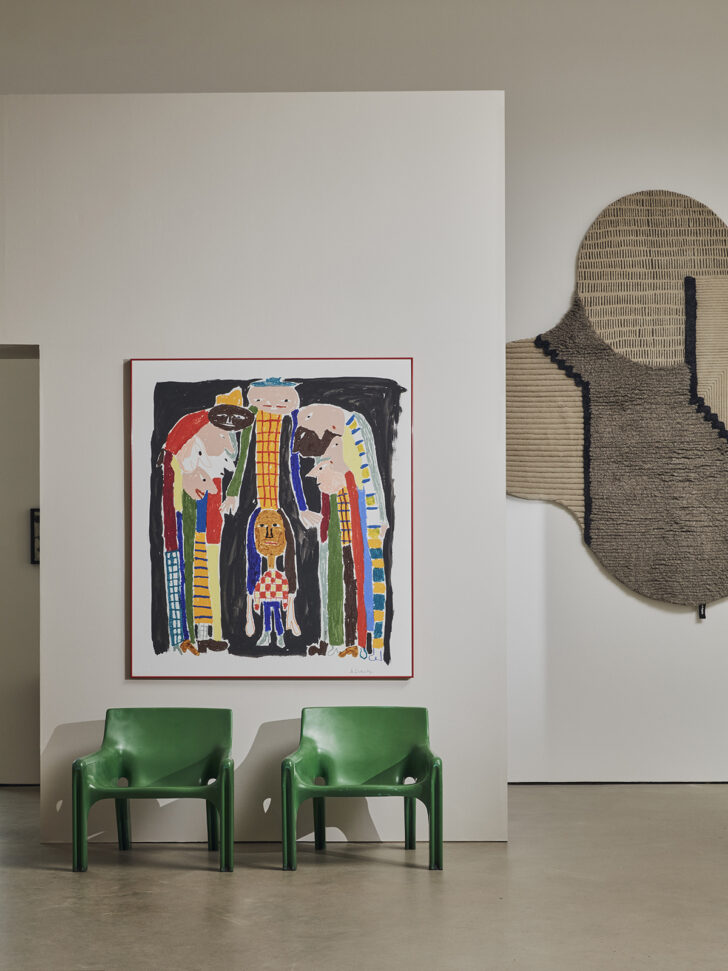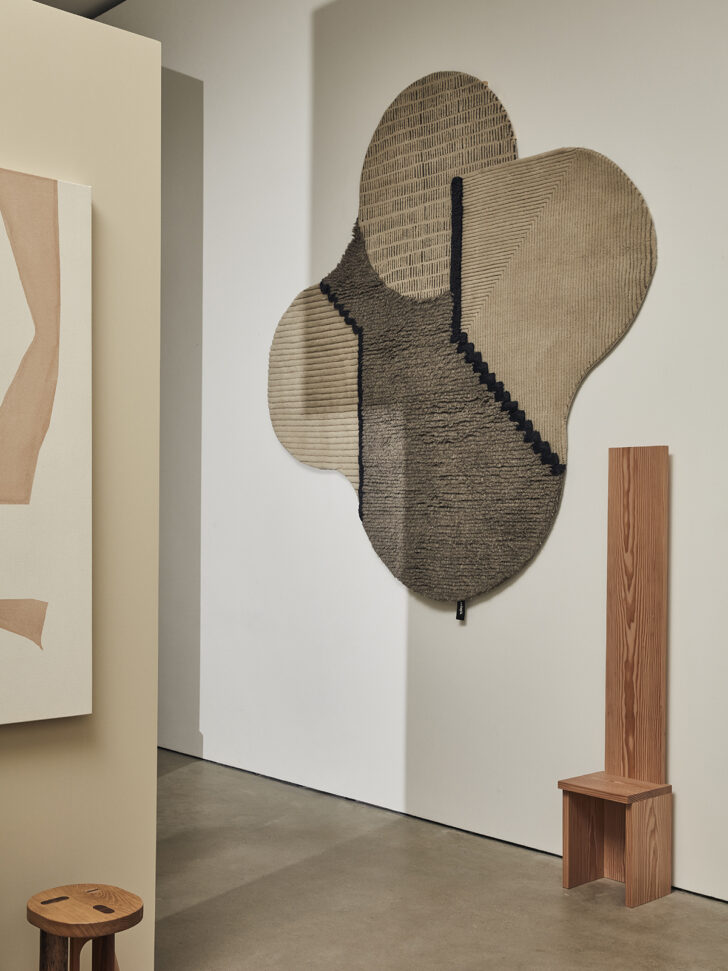 Stylist and creative director Laura Fulmine's M.A.H. Gallery in London takes an experimental approach to interior design, with pieces available to purchase or rent. The latest group show, "The Pavilions," showcases over 40 artists in three installation spaces and it's a visual feast of shapes and texture, color and form. The thoughtful juxtaposition of the pieces brings out similarities between them, while highlighting their complementary qualities, deepening each work. Now on view through July 8.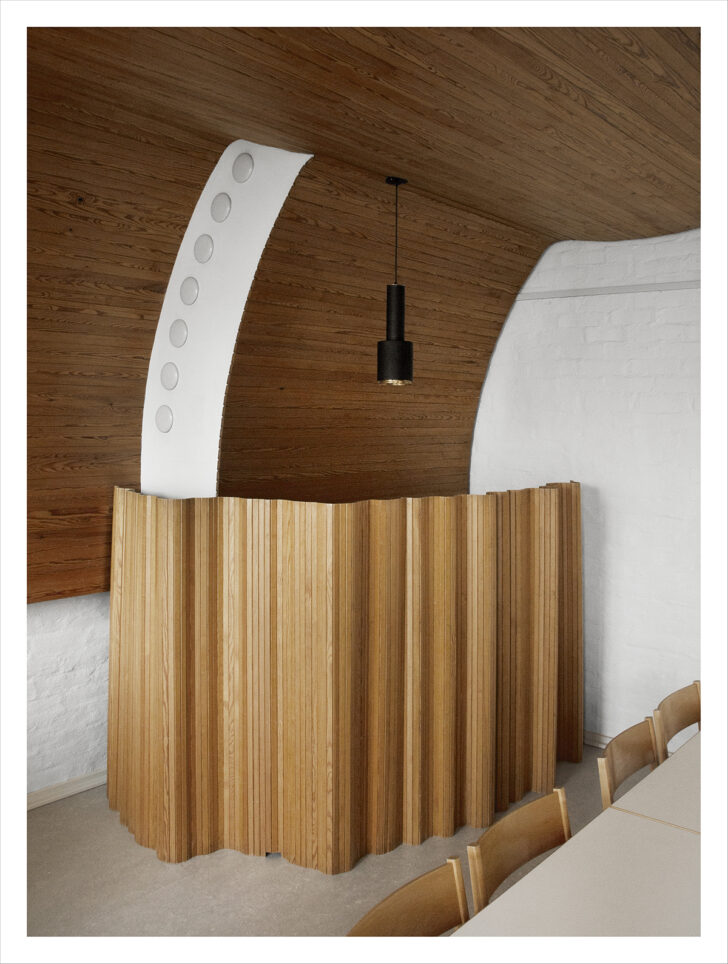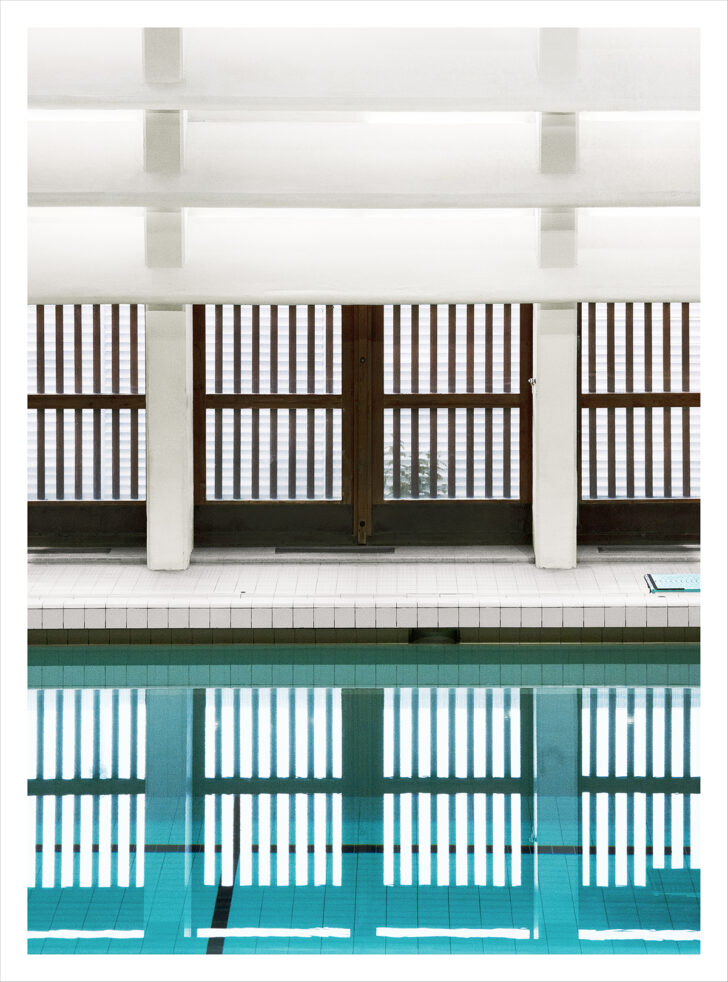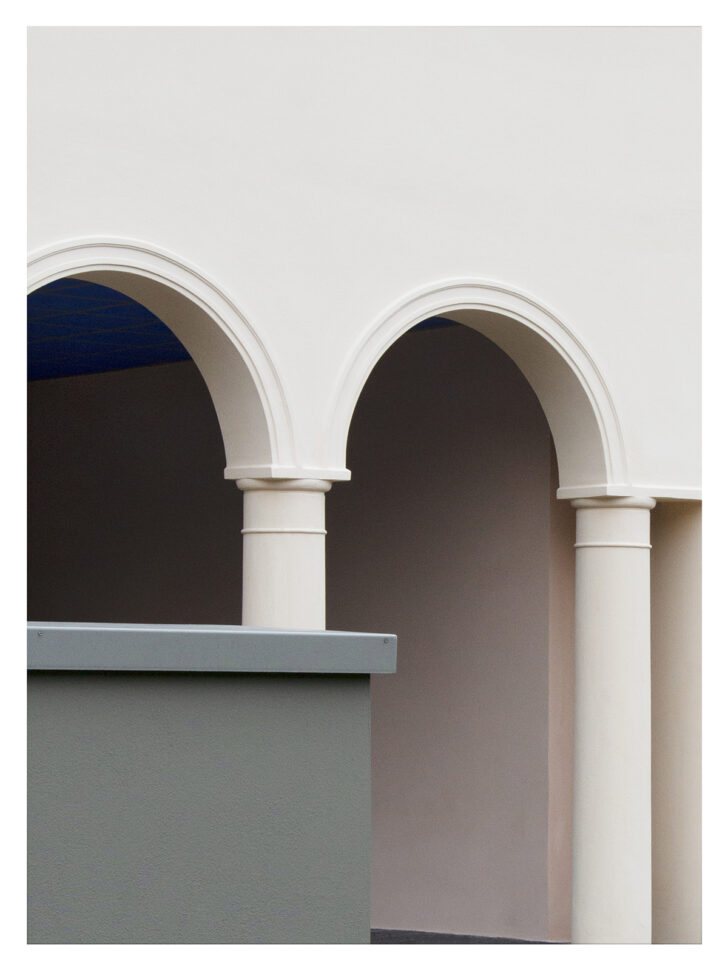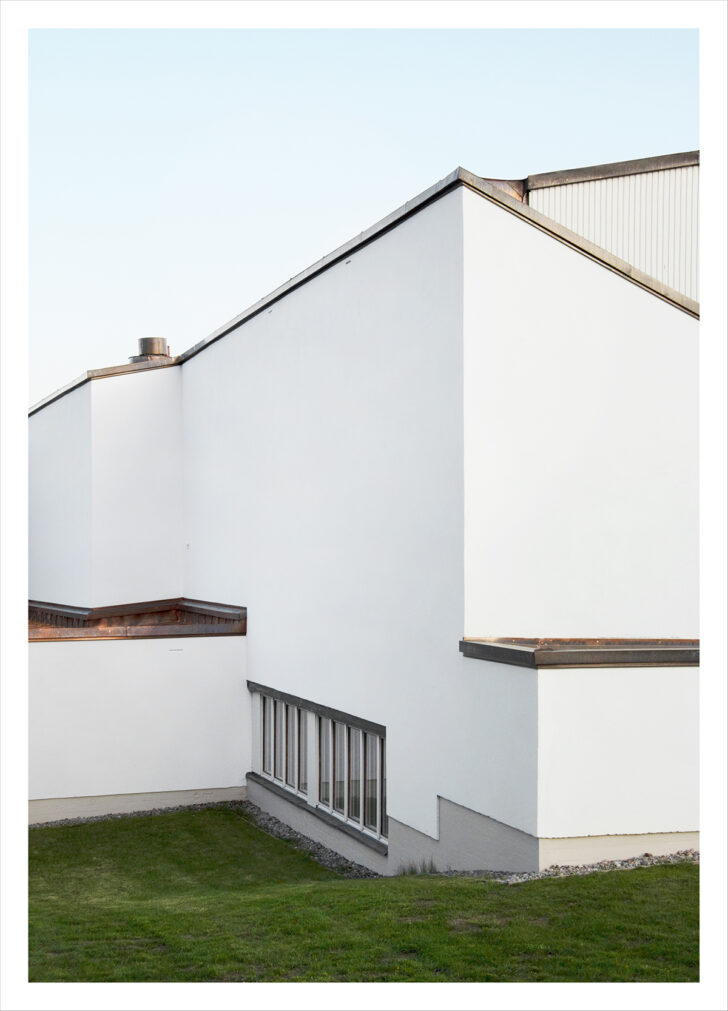 From the age of five, Alvar Aalto lived in Jyväskylä, a town in central Finland where he set up his first architecture office. Janne Tuunanen, a Finnish photographer who resides in New York but also grew up in Jyväskylä. went back to the area to photograph Aalto's local works in the environment that so influenced the legendary architect and designer. The exhibition of these photos, presented by the Finnish Consulate during New York Design week, included images of Aalto's buildings, from early projects like the 1927 Muurame church to his modernist work of the 50s and 60s: the University of Jyväskylä (which includes the only swimming hall he ever designed), the Museum of Central Finland, and the Muuratsalo Experimental house where Aalto spent his summers. Tuunanen also captured some classics of modern design: Aalto's stacking chairs and his 1953 "Beehive" pendant lamp. Through Tuunanen's lens, finely tuned to line and scale, Aalto's structures begin to look like abstract fields of color and pattern.