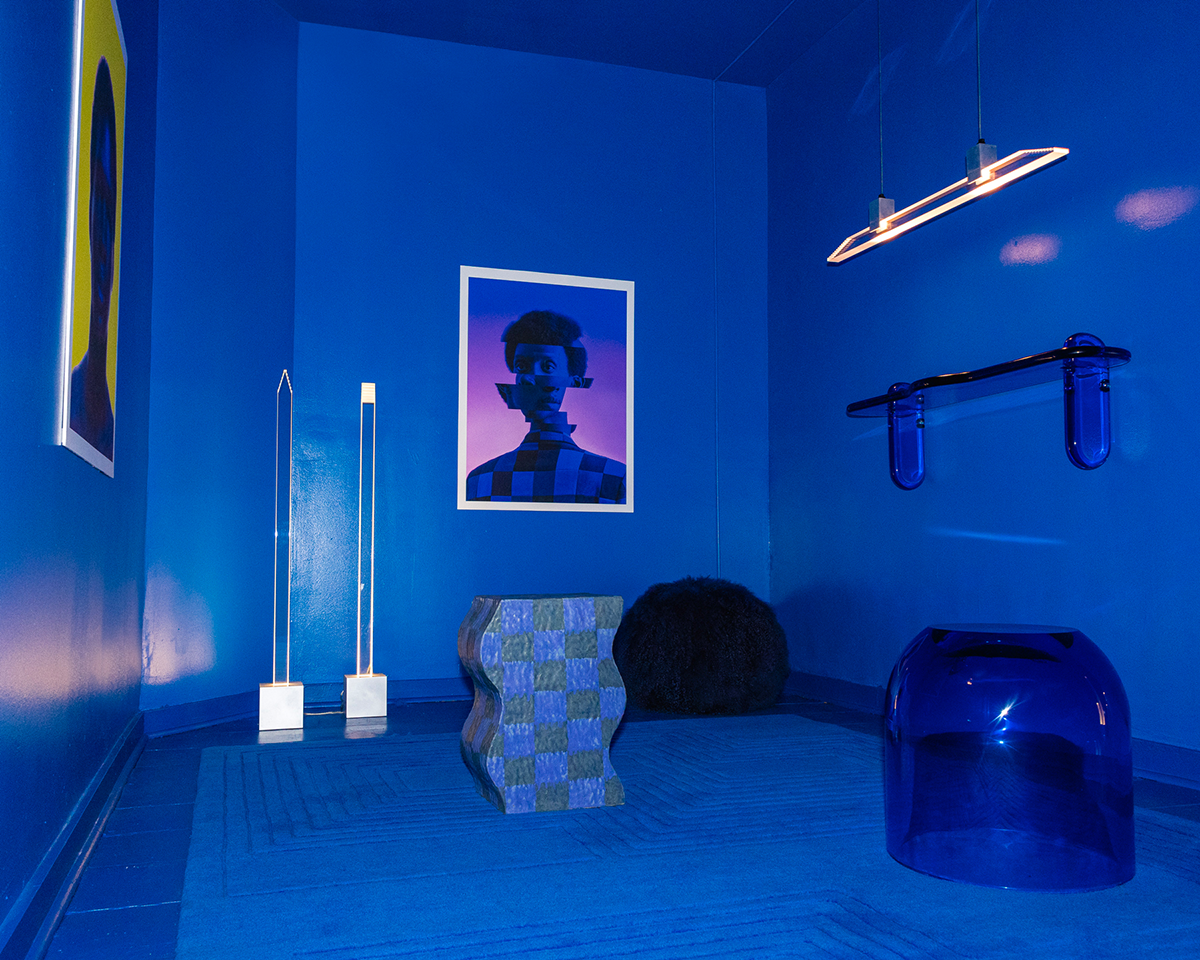 A weekly recap to share with you our favorite links, discoveries, exhibitions, and more from the past seven days. This week: an entirely blue exhibition, an absolutely wild daybed, and a strong contender for bathroom vanity of the year.
Interiors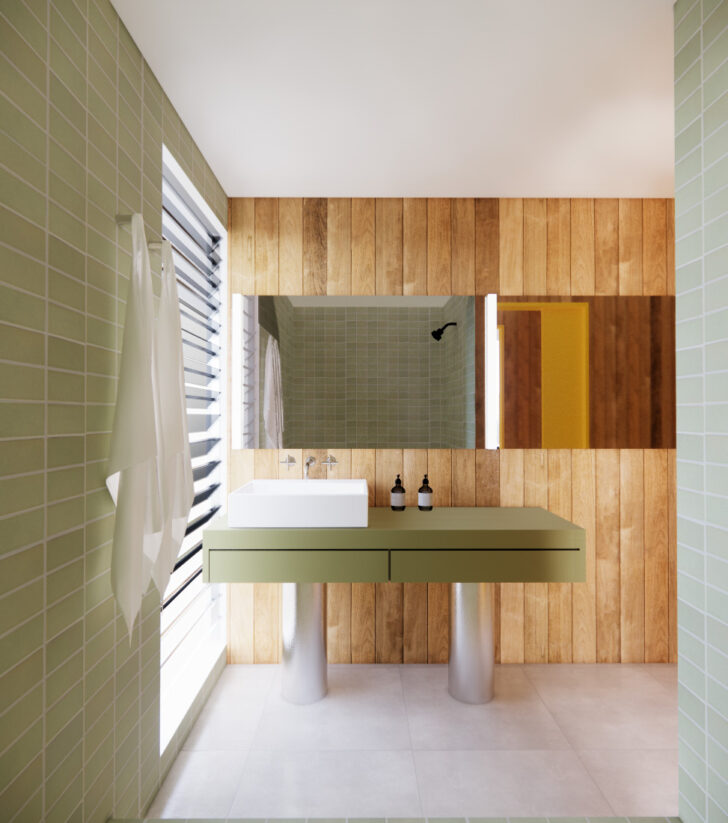 Is this the best vanity we've seen this year? I'm prepared to go out on a limb to say yes. With stainless steel cylinders supporting a strikingly minimal top in the color of the moment, pistachio, the custom design by New York studio BoND was created as part of their renovation of a 1965 Harry Bates–designed house in Fire Island Pines. For the primary bathroom, cedar planks typical of the island's architecture are paired with Heath tiles that match the vanity. Other areas of the project are still under construction, but hopefully we'll be able to reveal the rest soon.
Discoveries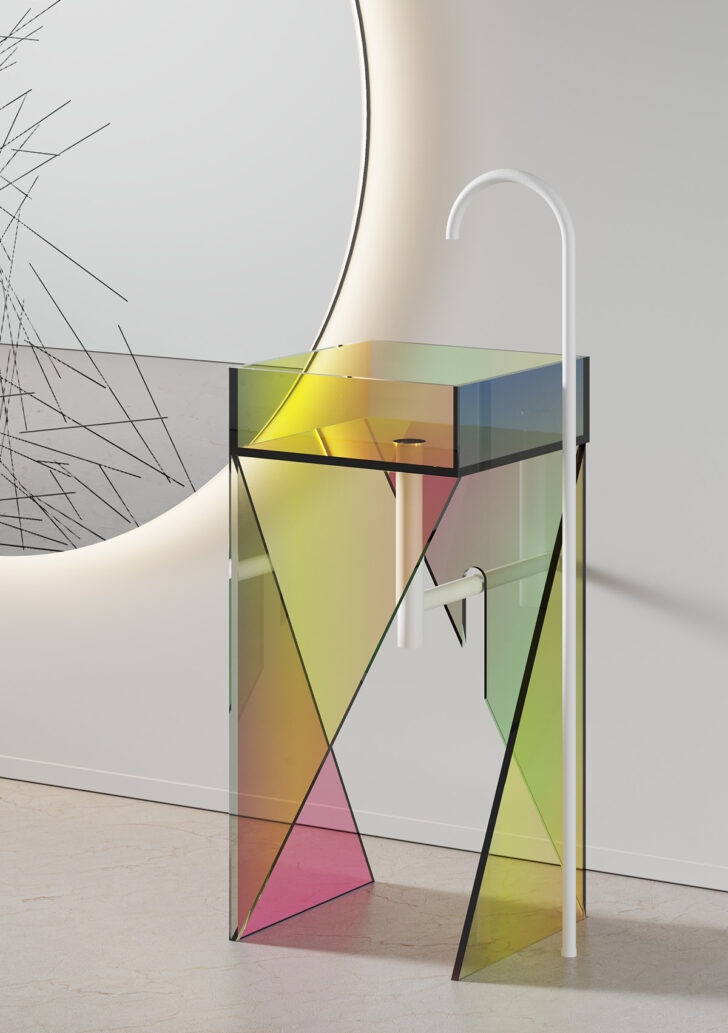 While we're on bathrooms, this dichroic glass sink from Artelinea debuted in Milan earlier this year and it somehow slipped our roundups. The freestanding Dicroico design by Davide Vercelli comprises four triangular panes that appear to change color based on an observer's perspective, thanks to a film that interacts with light differently depending on the angle it hits. Simple but very effective. An accompanying slender white faucet that rises from the ground and arcs over the basin is a nice touch, too.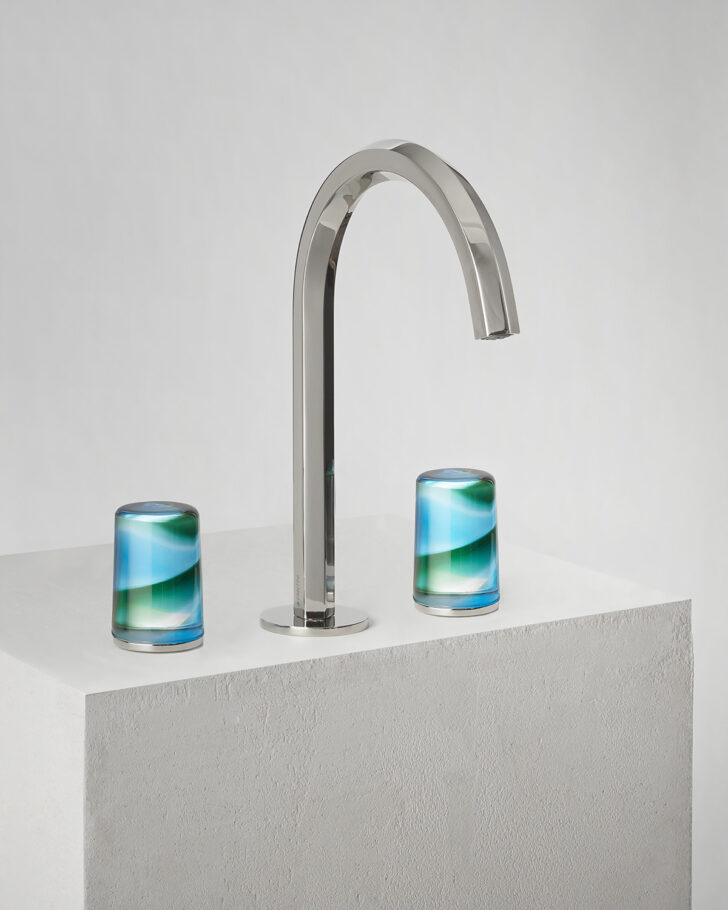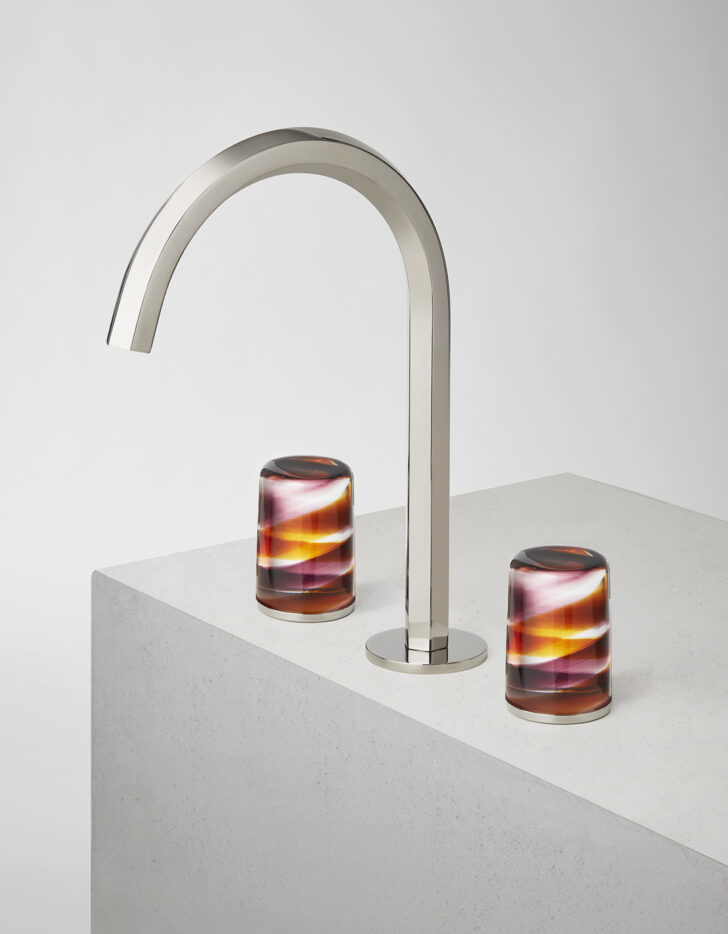 One more for the bathroom: these glass tap handles by Fantini — designed by Matteo Thun and Antonio Rodriguez in collaboration with Venini — are perhaps the easiest and chicest way to jazz up any sink. The Venezia series includes several color options, some with layers and streaks, including red versions that look like the flashers found on top of police cars. There's also slightly shorter designs decorated with spiraling stripes.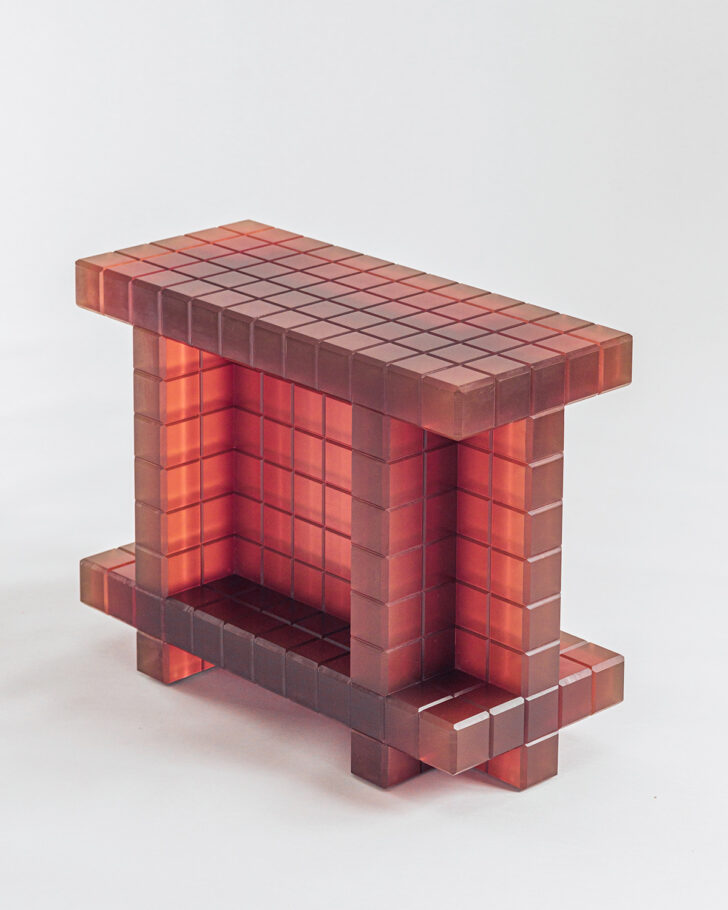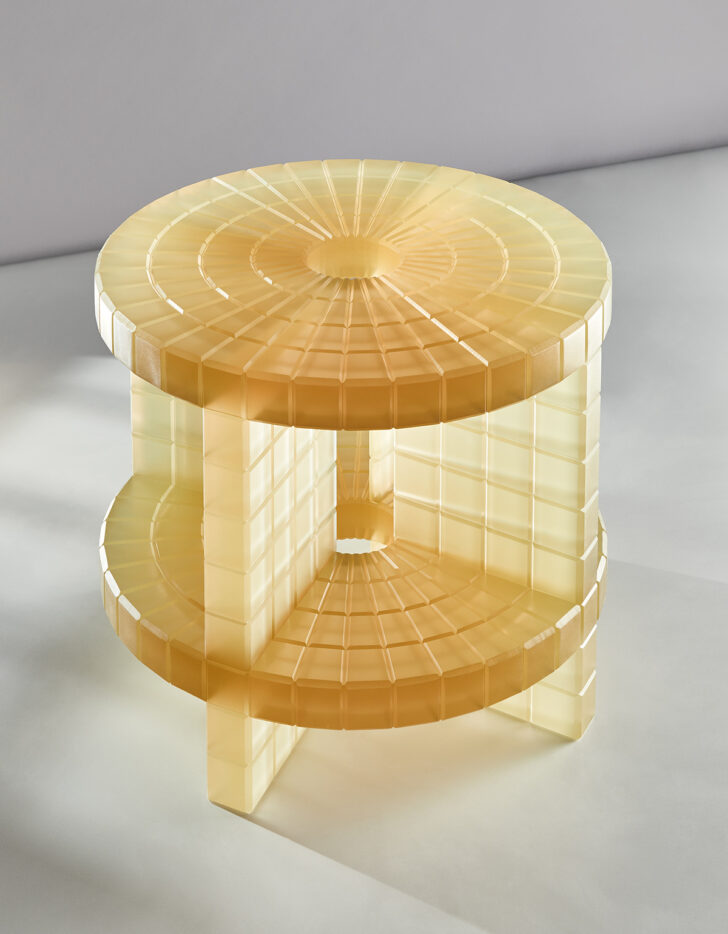 There's something very Superstudio about Laurids Gallée's Metropolis tables, which are molded from translucent polymer resin, and it's definitely the strict grid scored across their surfaces. The effect creates the illusion that they've been assembled from multiple little cubes, forming a red, rectangular design that resembles a 3D game of Tetris, as well as a circular coffee table in yellow.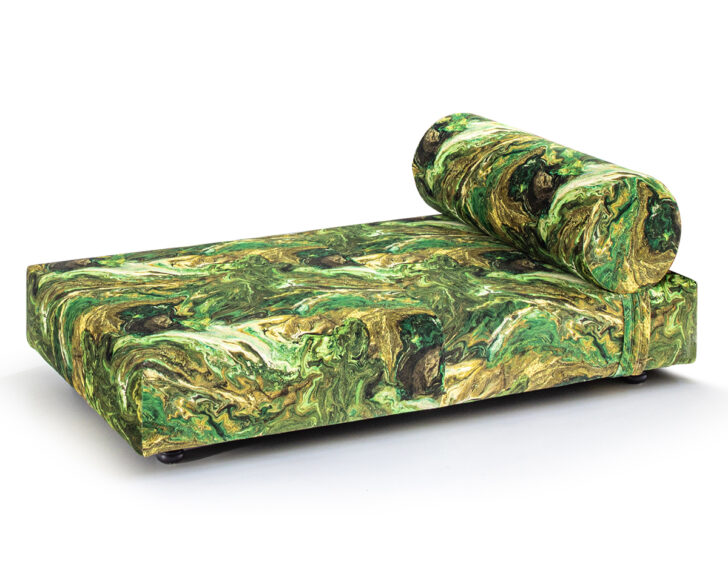 This daybed is wild! Designed by Annabel Karim Kassar as part of her Salon Nanà collection for Moroso, the relatively simple design is based on a low Moroccan mattress. But the green and yellow marbled upholstery transforms it into a visual cacophony that's either hilarious, genius, or both.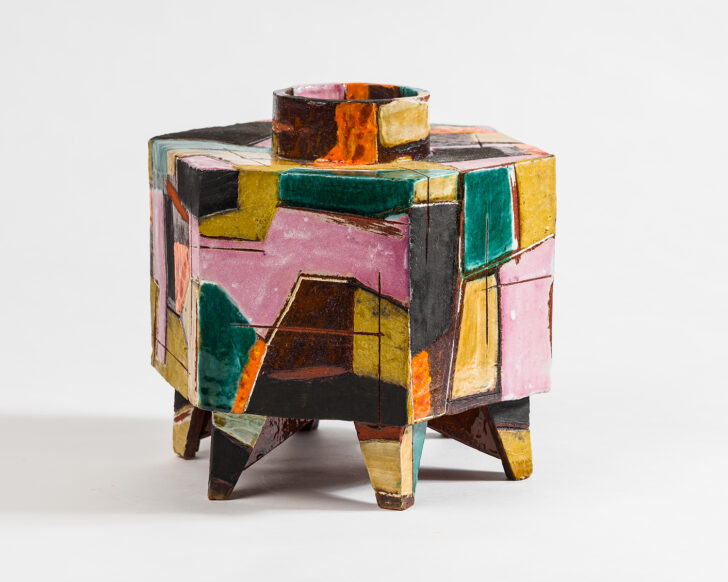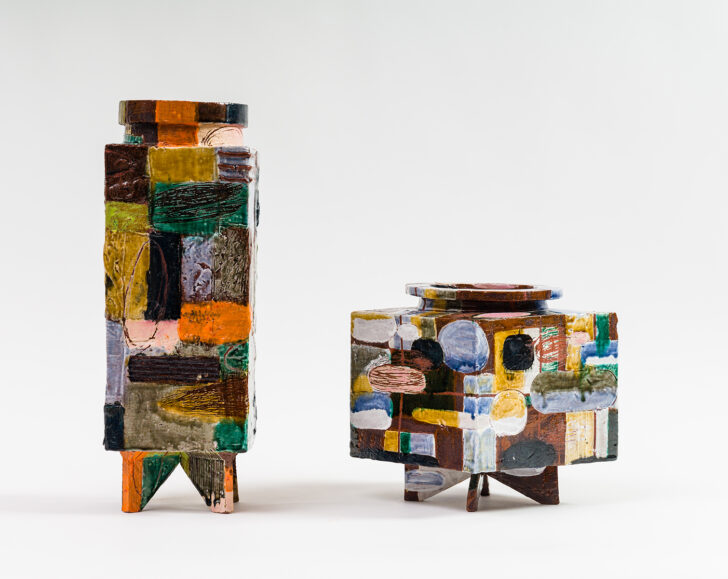 Now represented by Todd Merrill Studio are New York City artist Christopher Russell and his chaotically colorful ceramic vessels. Among the selection are older creations that are stricter and more geometric in form, while his newest additions are haphazardly stacked from different-sized disks, but still decorated with similar cubist patterns and patchworks of simple shapes.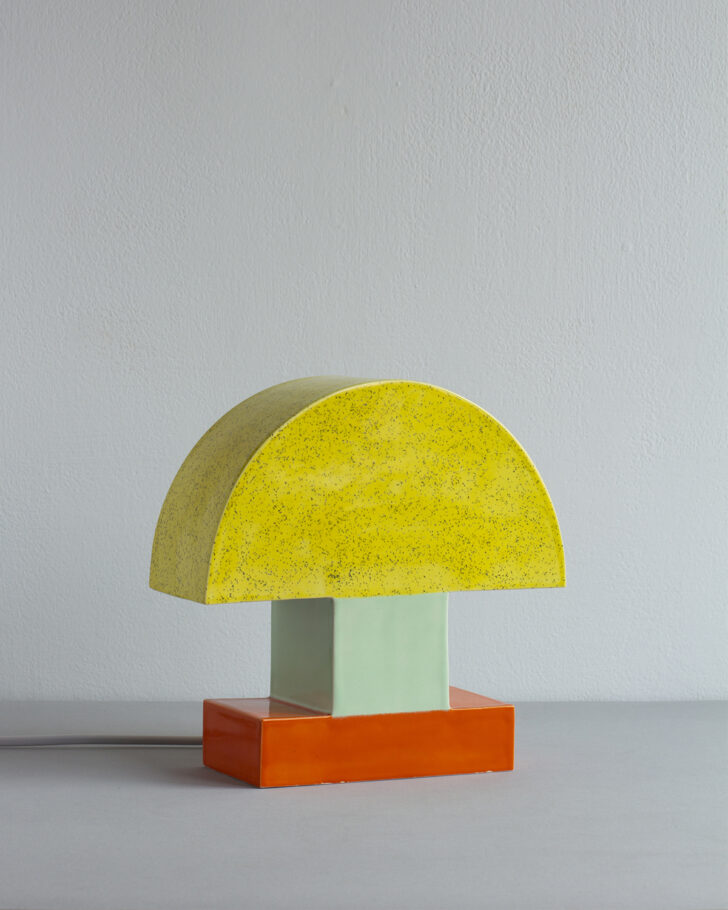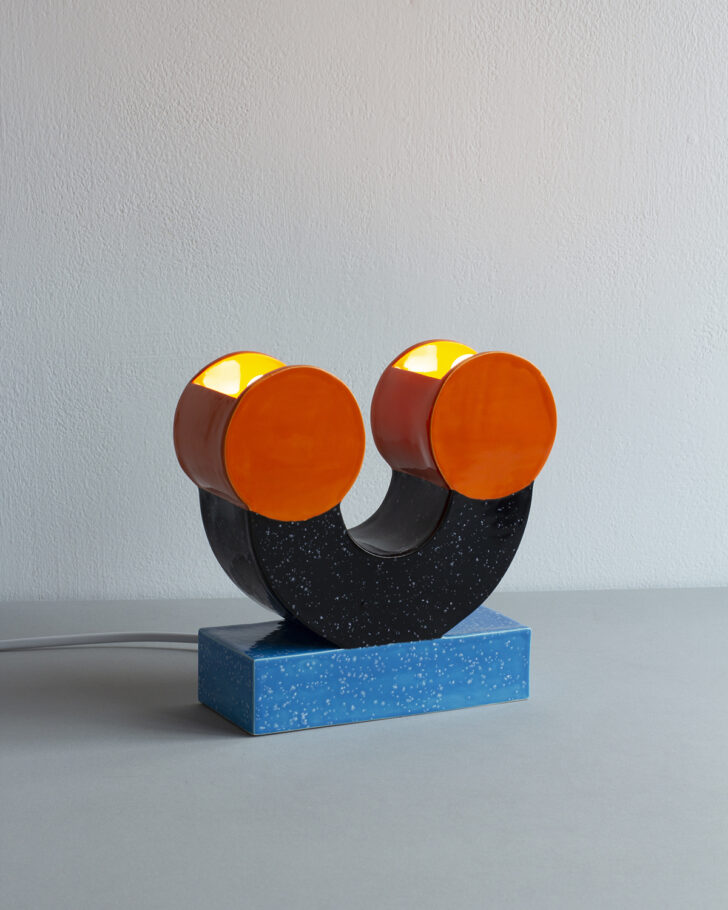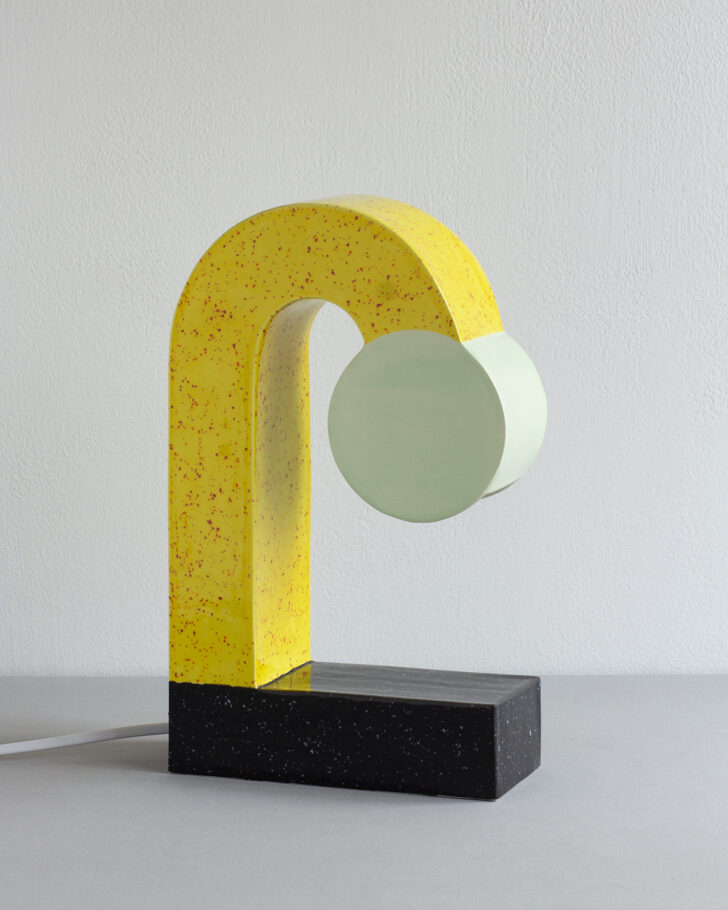 Taiwanese ceramic artist Hsian-Jung Chen has gone full-tilt towards Memphis with this collection of sculptural lamps. Vivid colors, stacked geometric shapes — all the quintessentials we never tire of seeing. Chen's pieces are based on everyday things like fruits, vegetables, and plants, which he interprets by sketching his shapes on paper, before transferring them to clay.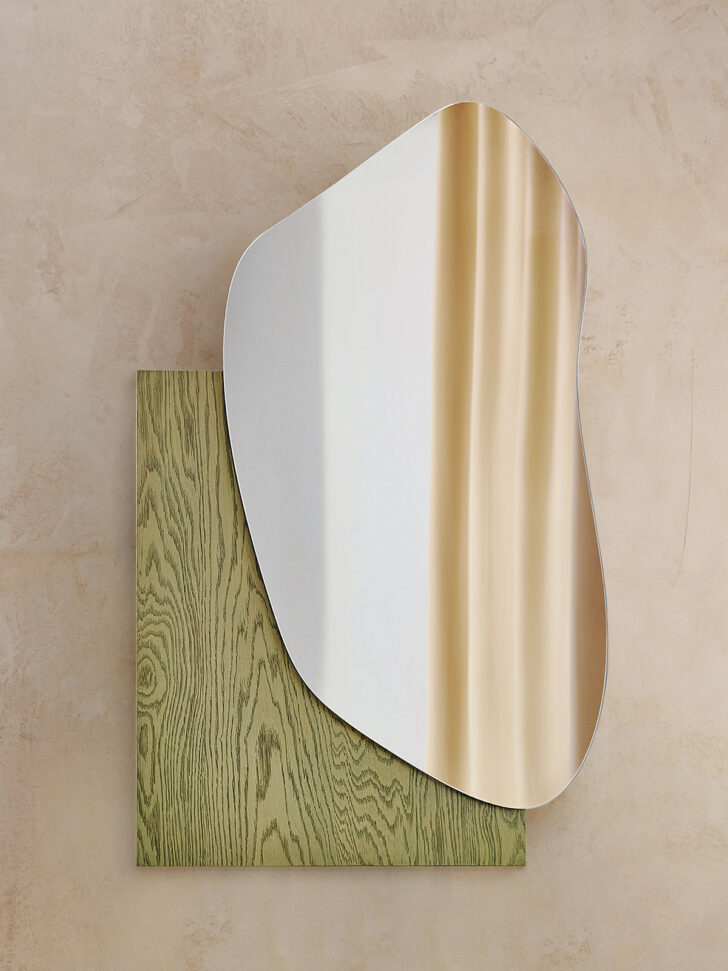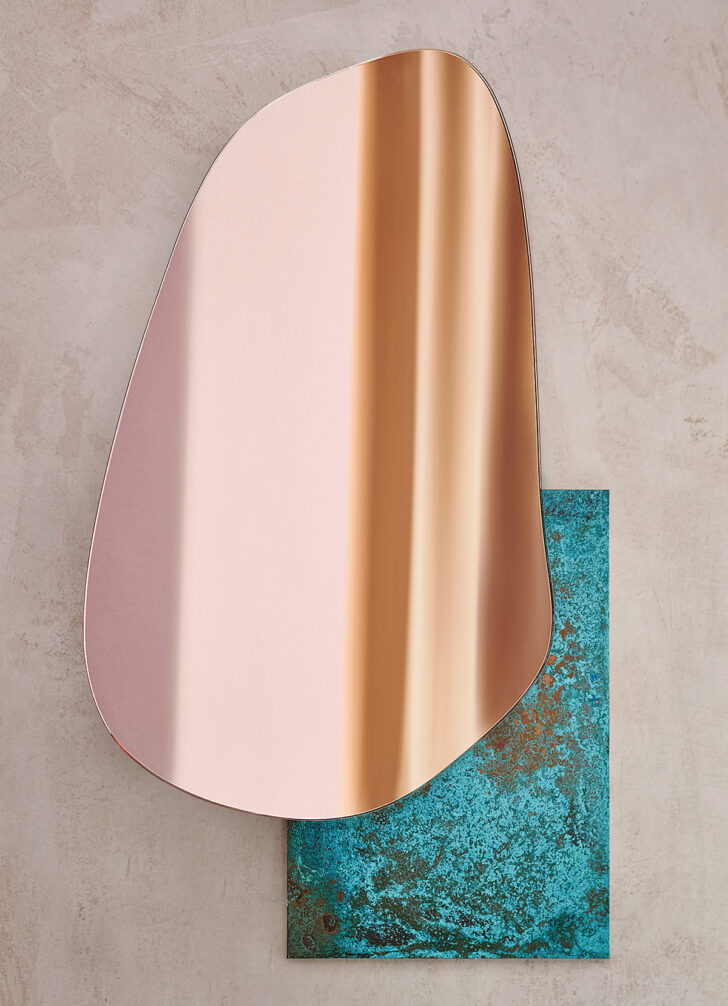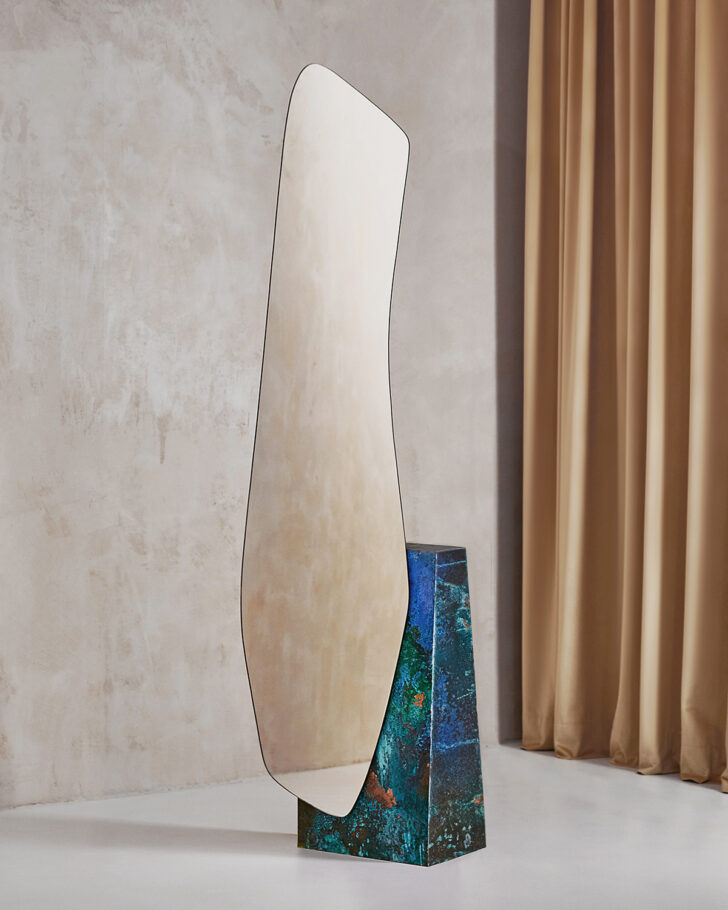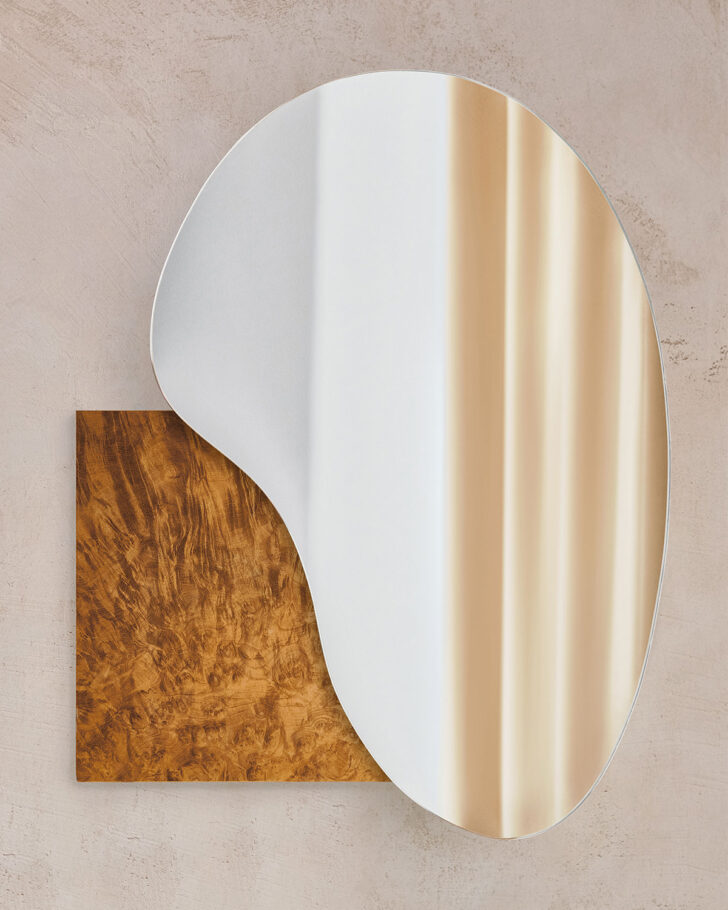 Maybe because it's hot out, but these mirrors resembling refreshing pools of water look good enough to dive into. Named Lakes, and created by French designers Maryna Dague and Nathan Baraness for Ukrainian brand NOOM, the collection includes five aqueous reflective surfaces mounted onto slabs of ​​wood, brass, oxidized copper, marble, or onyx.
Exhibitions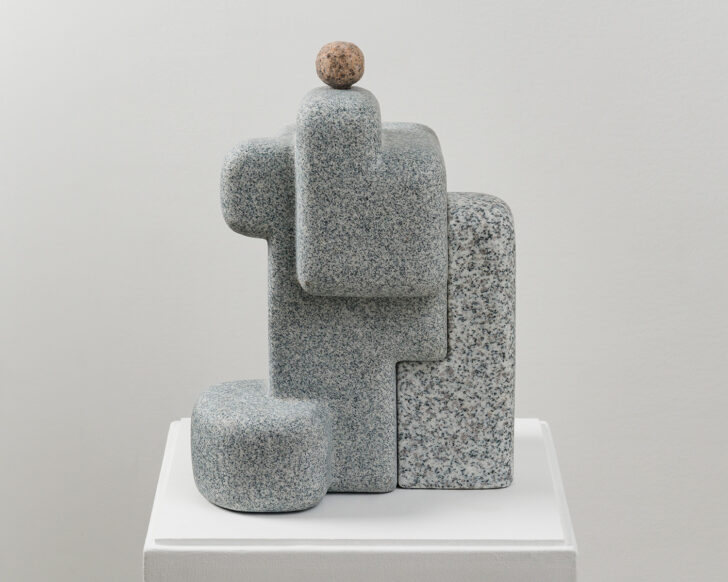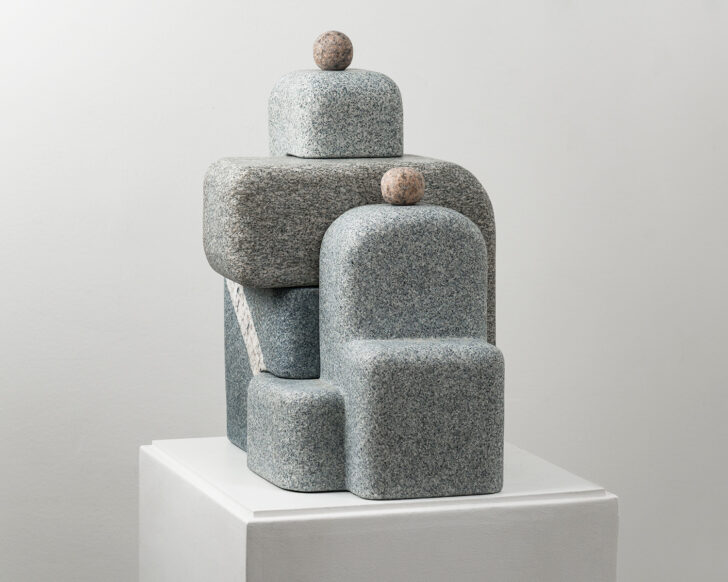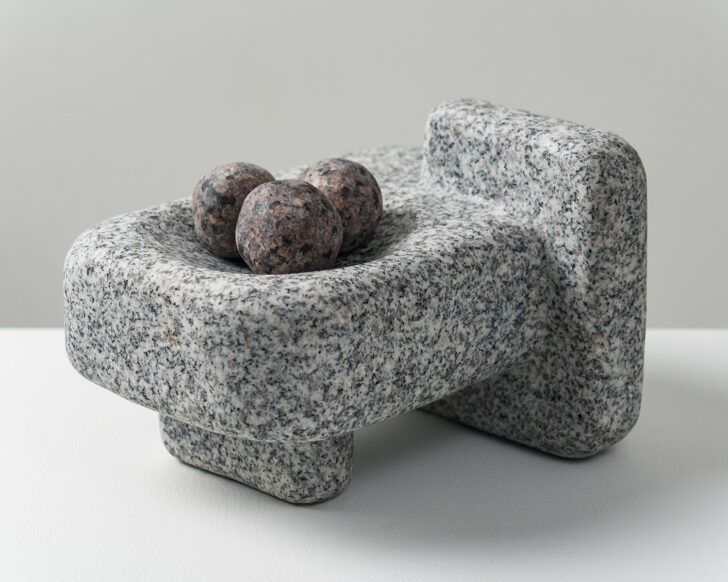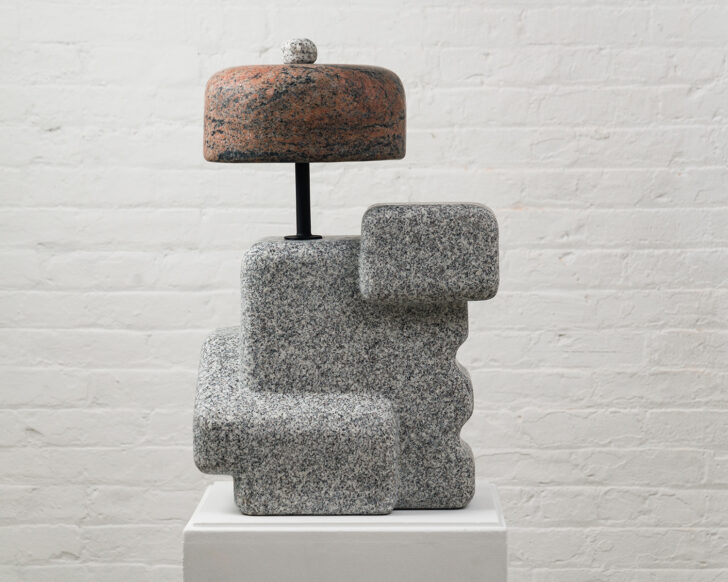 Traditional stonemason turned contemporary sculptor Matt Byrd's debut collection was presented at Love House in New York earlier this month. Titled Motherland, the show featured satisfyingly smooth-edged granite designs such as stools, tables, lamps and bowls that share a Mesoamerican visual language and an almost Flintstones-esque quality, plus more tiny balls!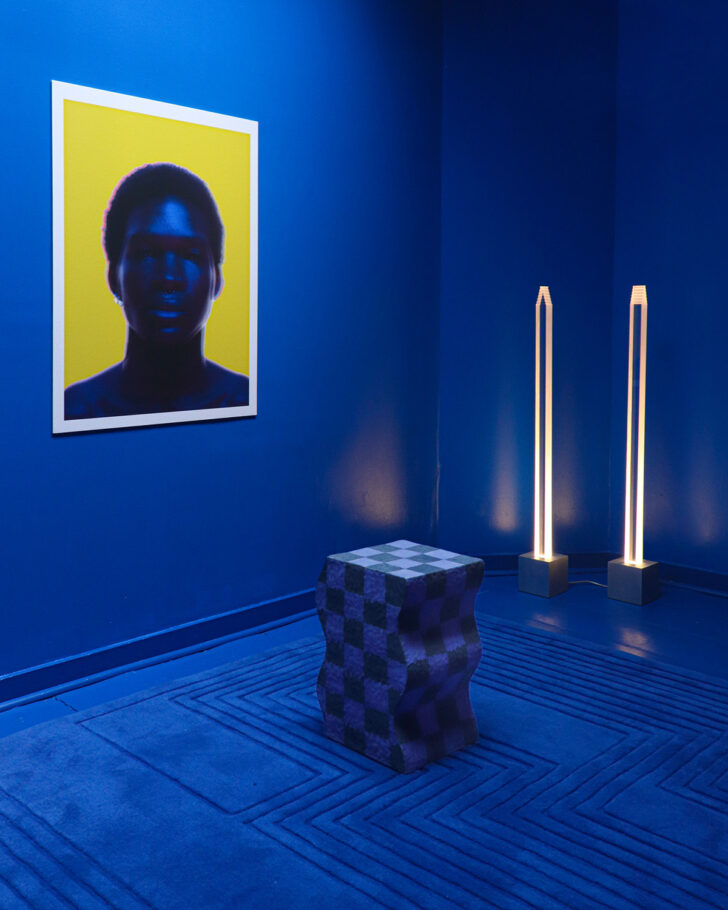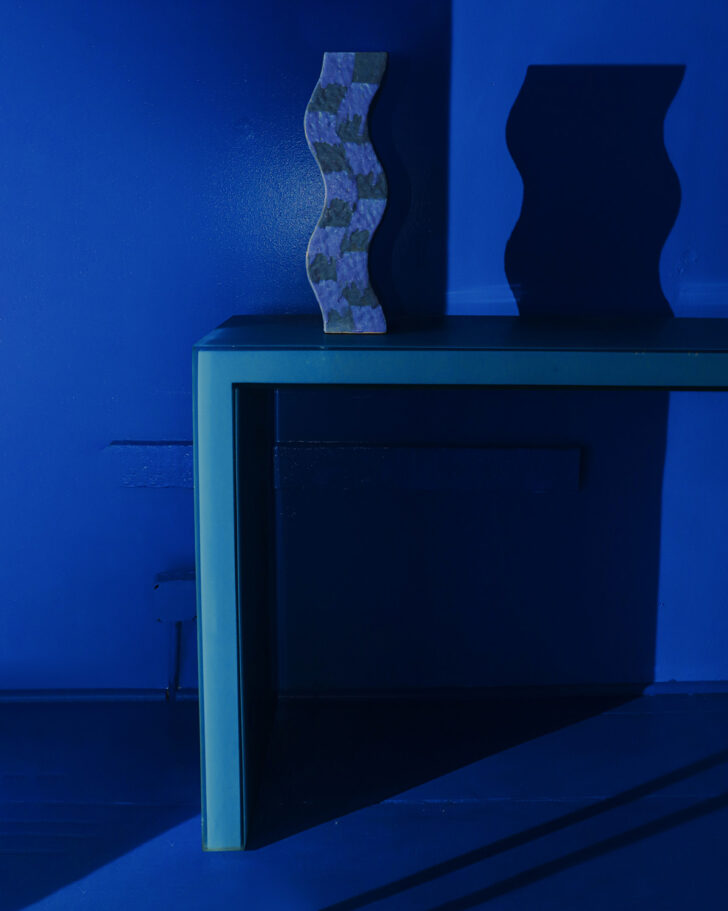 An entirely blue room at Tuleste Factory gallery in New York's Chelsea is playing host to a variety of equally cobalt-colored works, ranging from a maze patterned rug from JT. Pfeiffer and a velvet-frame mirror by Brandi Howe, to photography by Abi Polinsky. Personal favorites are Kelsie Rudolph's wavy ceramic side table, covered with a black and blue checkerboard, and Ian Cochran's floating resin shelf. On view through July 24.